75 examples of a lion tattoo to awaken your inner strength
Tattoos have been one of the most popular forms of self-expression. Many people choose to showcase their characteristics, hobbies, ideals and life mottos through body art. To be fair, it is probably one of the most beautiful and permanent ways to express yourself. Which is why, you always need to make sure what your tattoo symbolises is going to be true for you forever. After all, a tattoo only lasts a lifetime. Today, we are going to focus specifically on the meaning behind the lion tattoo – one of the most popular body art choices.
The hidden meaning behind a lion tattoo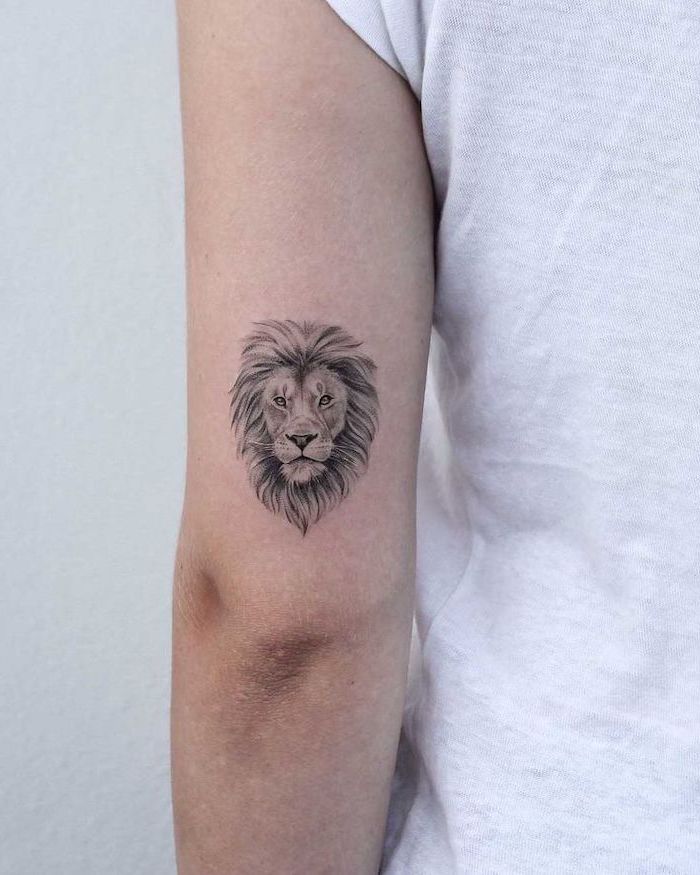 What does a lion tattoo symbolize?
Lions are universally known as kings of the jungle. They embody strength, power and confidence. Lions are also considered to be royalty. So, what are some of the meanings behind getting a lion tattoo?
Protection. Lions are the kings of the jungle, therefore, need to protect all those who can be harmed. One can say they are at the top of the food chain. That is why, a lion tattoo can symbolize your will and determination to protect others.
Courage. Naturally, in order to protect someone you need to be brave and courageous. These are traits that most people would love to be associated with, therefore getting a lion tattoo can achieve just that.
Masculinity. While it is not uncommon for women to get lion tattoos, they are mostly found on men's bodies. After all, they represent the strength of a king. Lions live in packs and raise cubs with the lionesses of the pack. So, needless to say, lions are one of the most masculine animals out there.
Strength. As we've already said lions are considered to be at the top of the food chain. They are one of the strongest, deadliest animals on earth. They can weigh anywhere between 170 – 220kg and are not to be trifled with.
Aristocracy. Okay, this is the last time I am going to mention that lions are kings of the jungle. Needless to say, that royalty always implies aristocracy. Which is why, a lion tattoo can symbolise one's wish to feel more important and glorious.
All the things that lions represent are connected to their strength and masculinity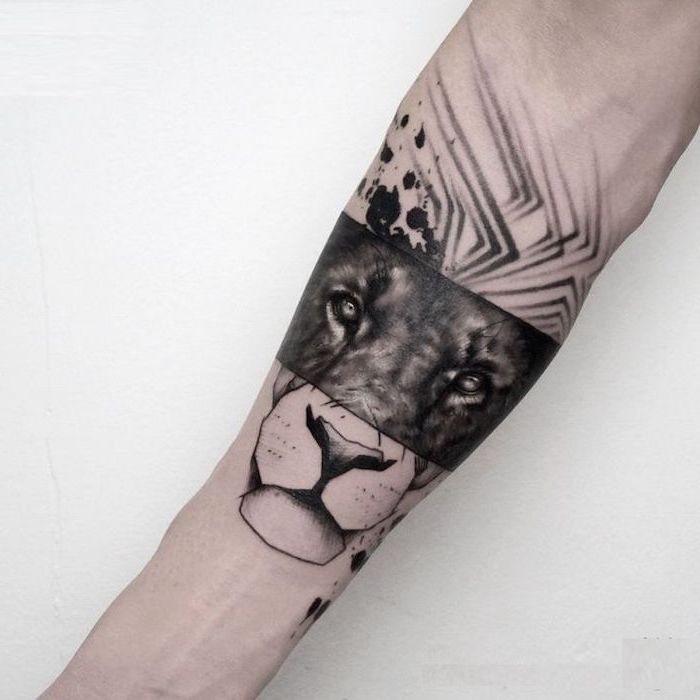 What does a lioness tattoo symbolize?
As we've already mentioned, lions live in packs, called prides. To be fair, a lion's job is easy. They can mate any time of the year. While the lioness bears and raises the cubs, lions chill and await for their pray to come to them. Lionesses, of course, are also incredible predators. So, they do everything a lion does, plus having little cubs. Naturally, a lioness tattoo represents a woman's strength and will to be a mother and a protector. What's more, if you have a lioness tattoo with small cubs, it can represent that you are ready to do anything to protect your children. Needless to say, lionesses are fearless and are also on top of the food chain. And for a good reason.
Lionesses are absolutely fearless when it comes to protecting their cubs

Lion tattoo examples you can totally steal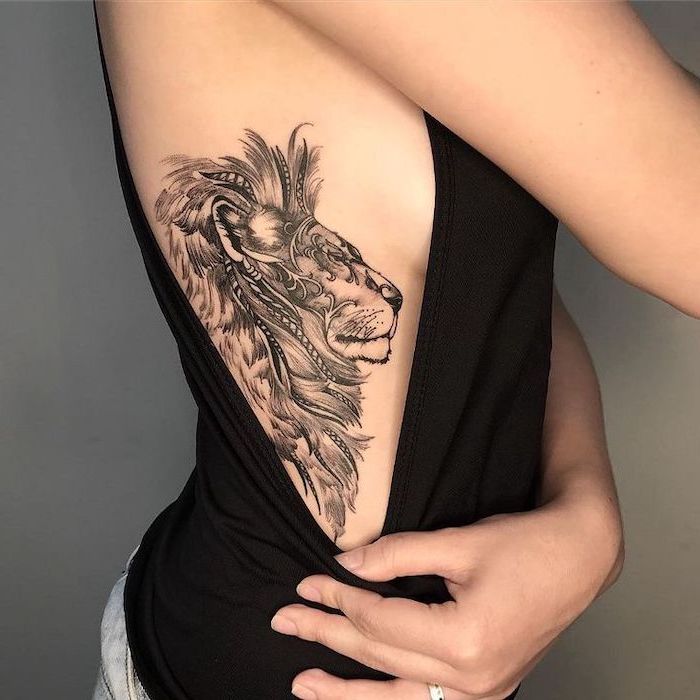 Watercolor tattoos are beautiful, no matter what you want them to symbolize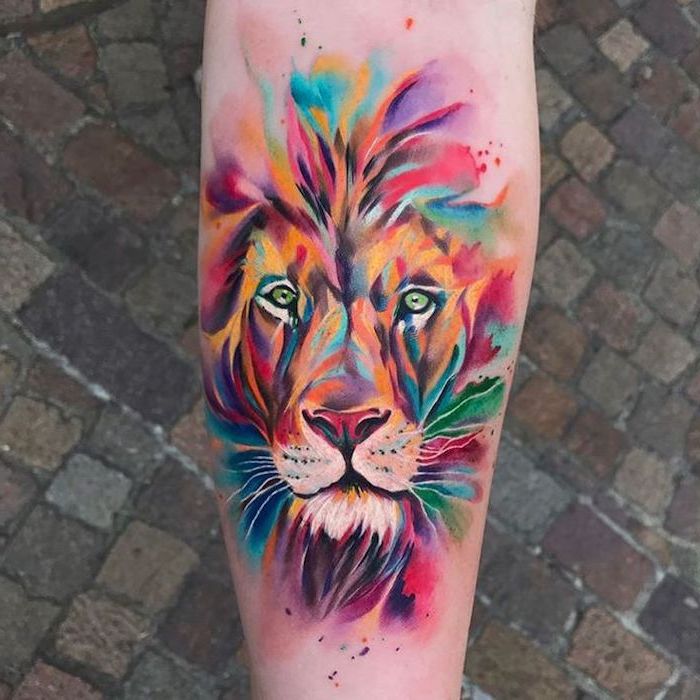 This is absolutely gorgeous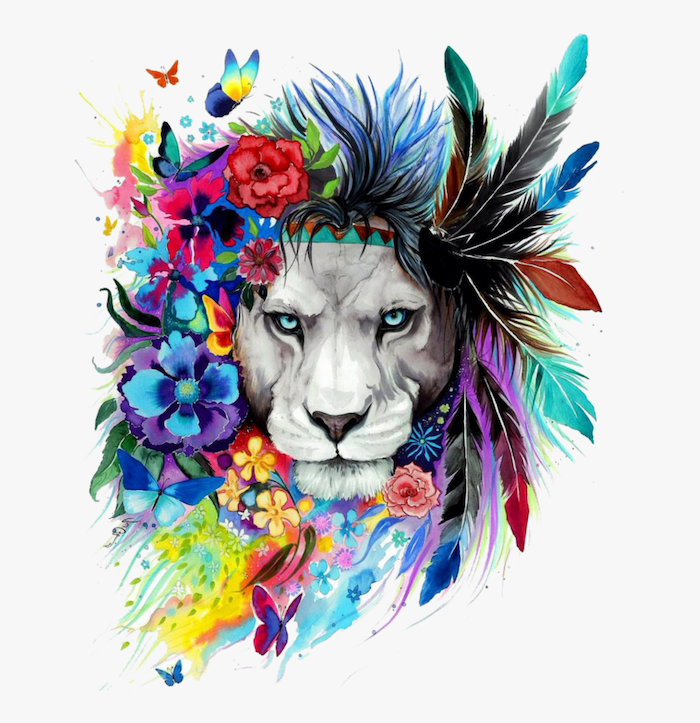 Mandala lion tattoos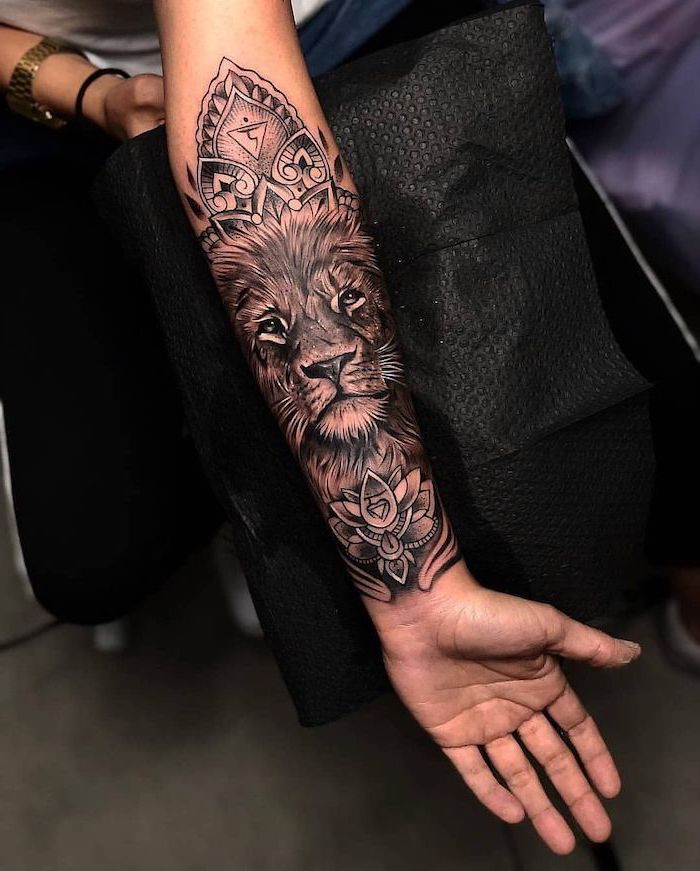 Very discreet, yet super powerful lioness tattoo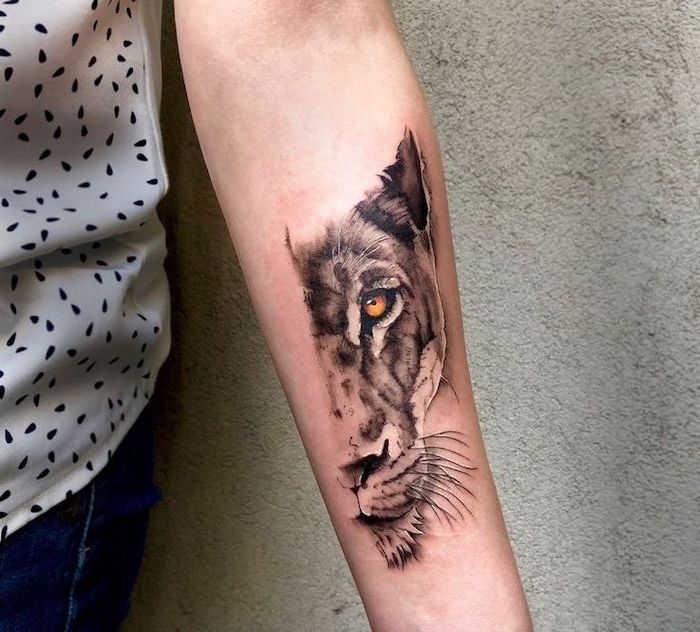 I am absolutely in love with this stunning tattoo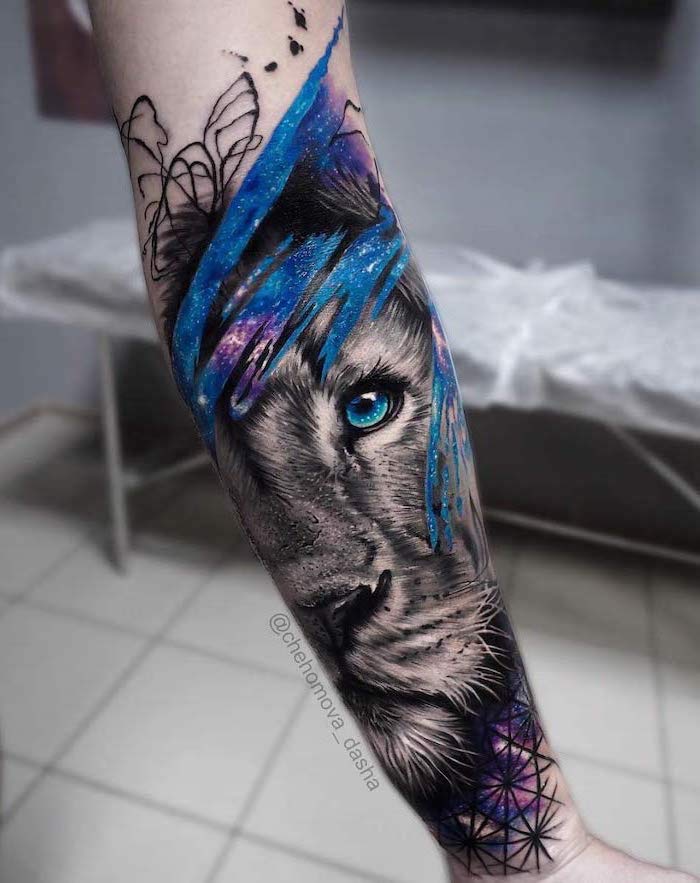 Simple, yet effective lioness tattoo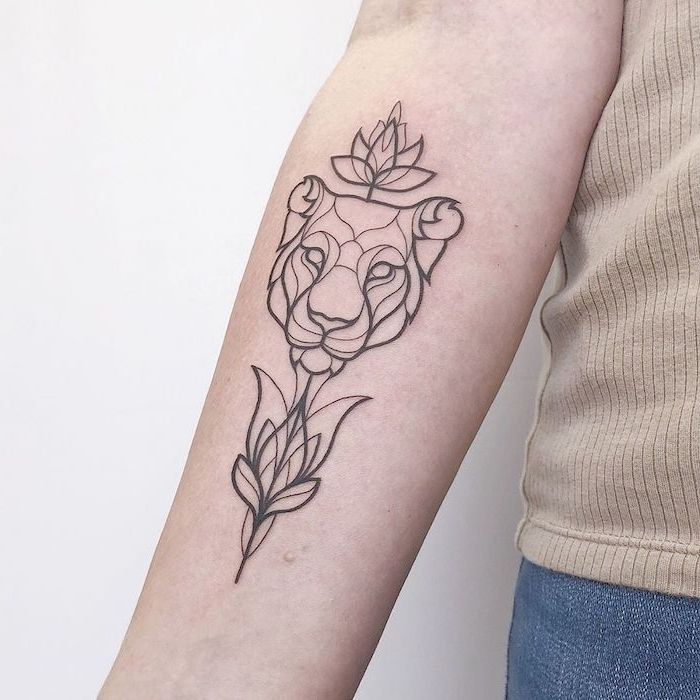 Very elegant idea of a thigh tattoo of a lion with a watercolor mane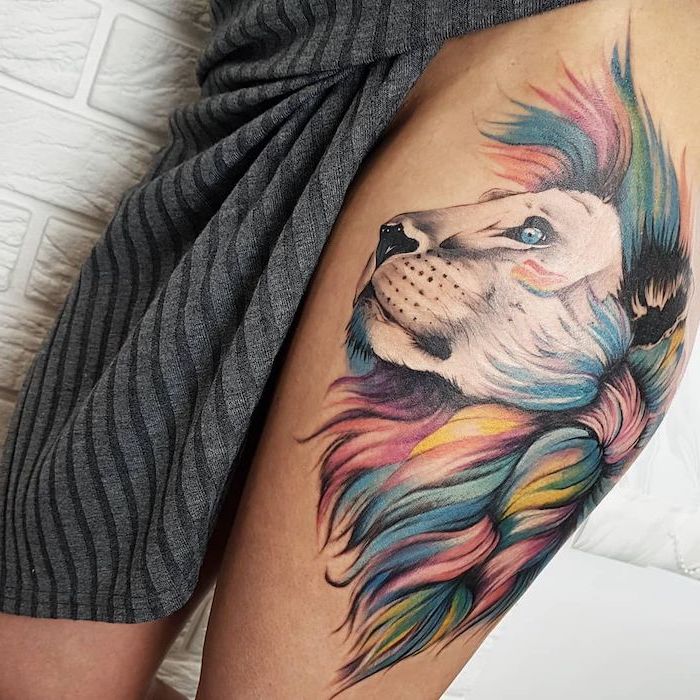 A lioness and her cub – showcasing a mother's willingness to protect her children no matter the cost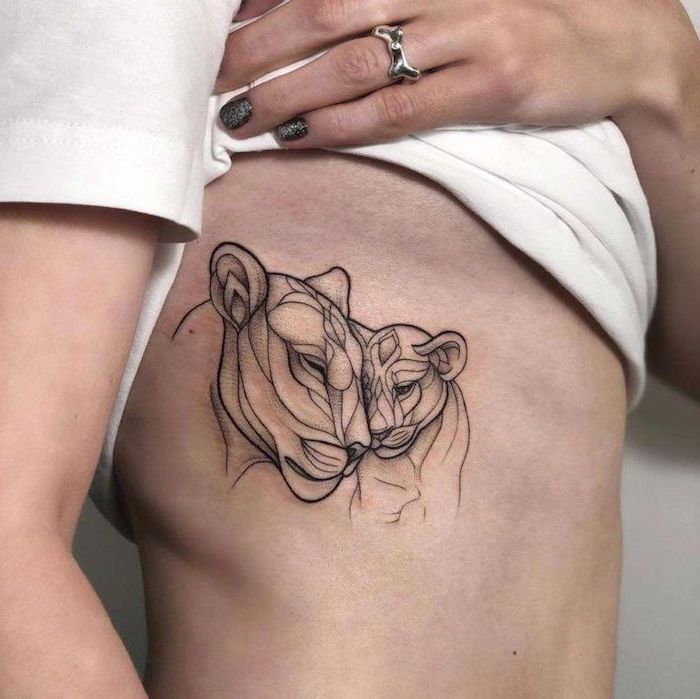 Stunning geometric design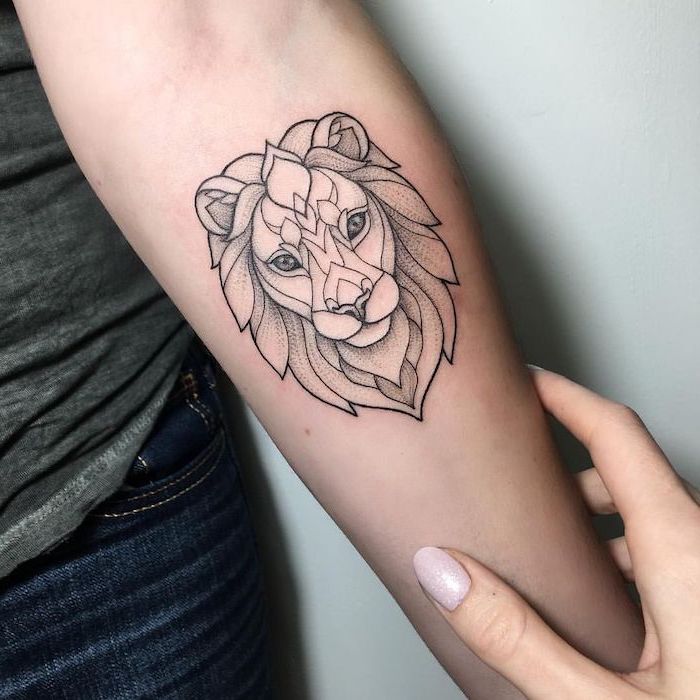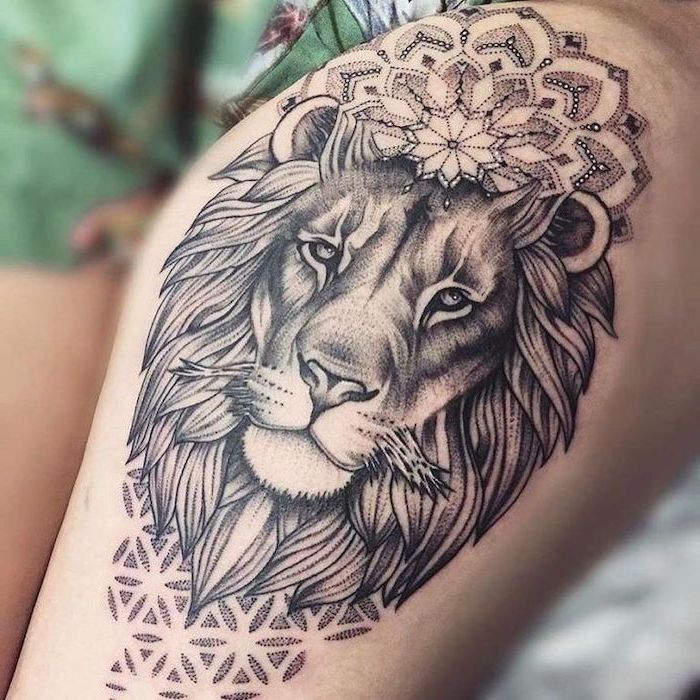 This looks so realistic and the blue eyes definitely add to the wow effect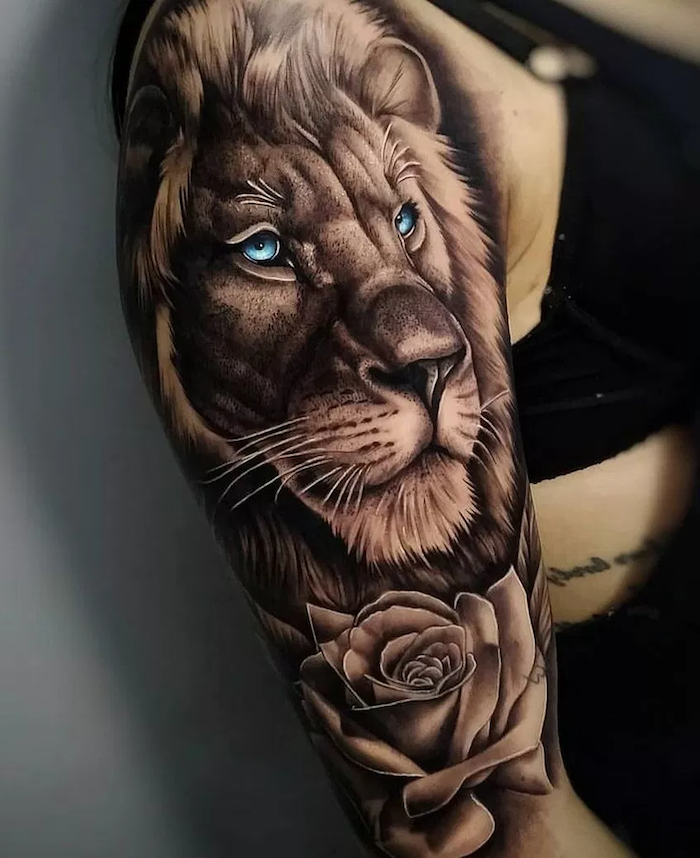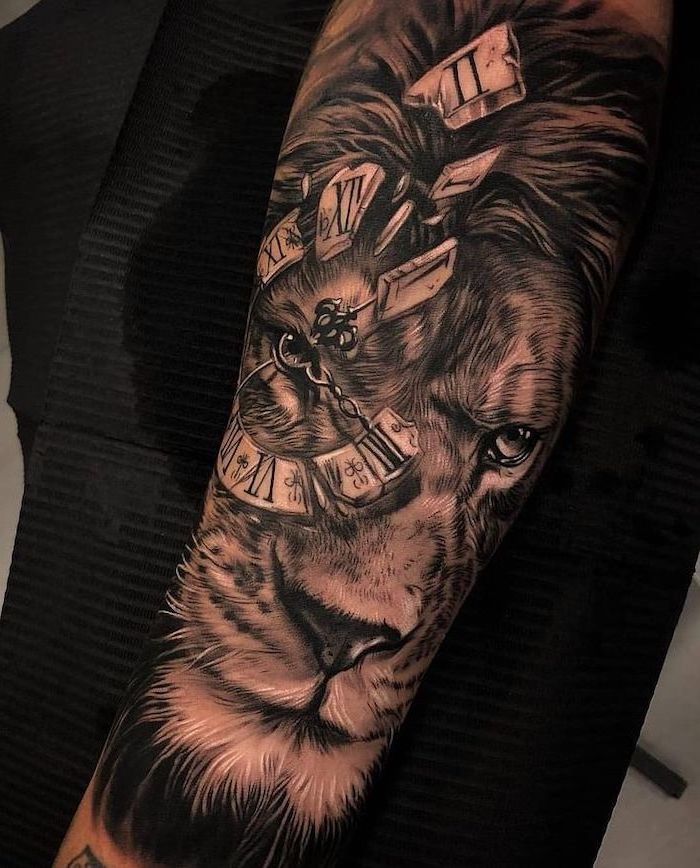 Who says lion tattoos can't be feminine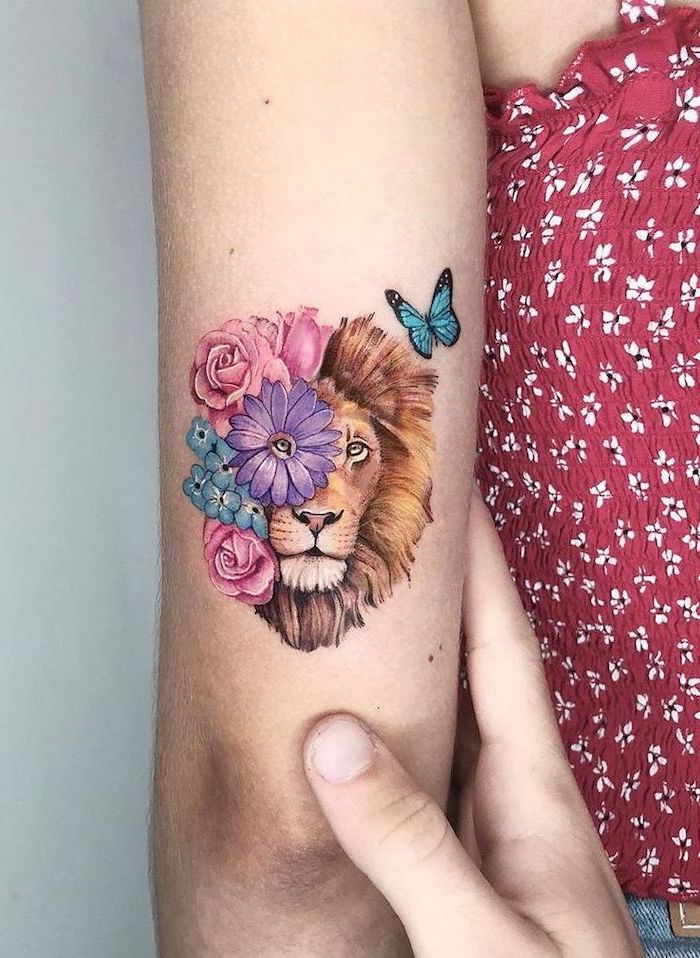 Lion King tattoo – the ultimate showcasing of love for Disney, Simba and Mufasa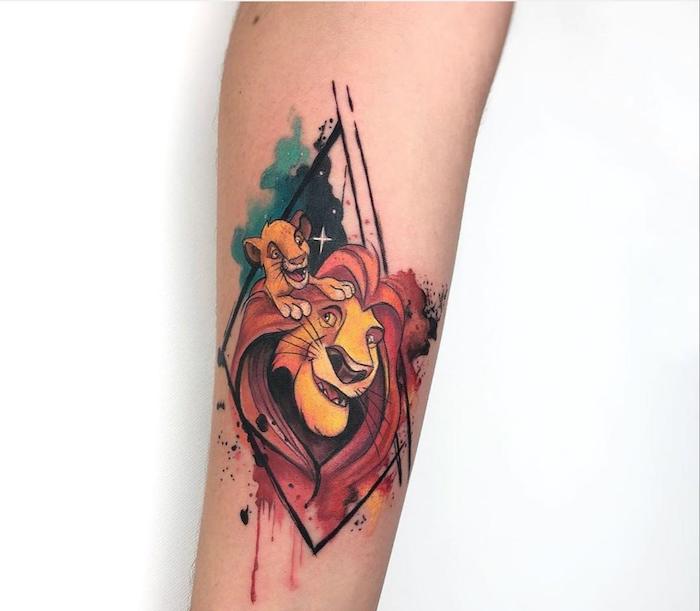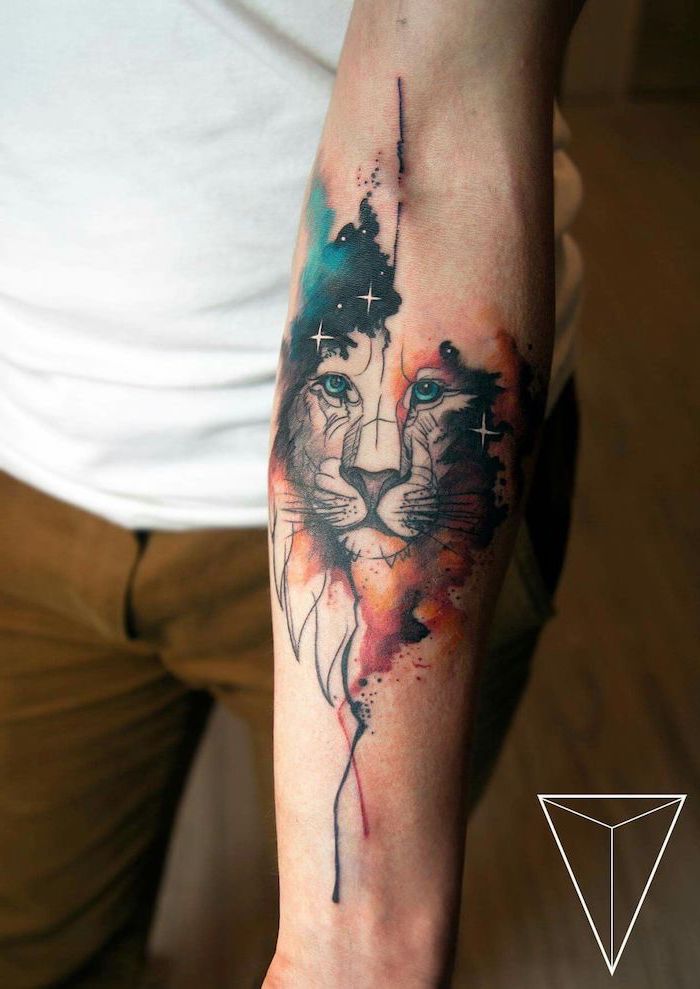 Just looking at this tattoo makes mi feel scared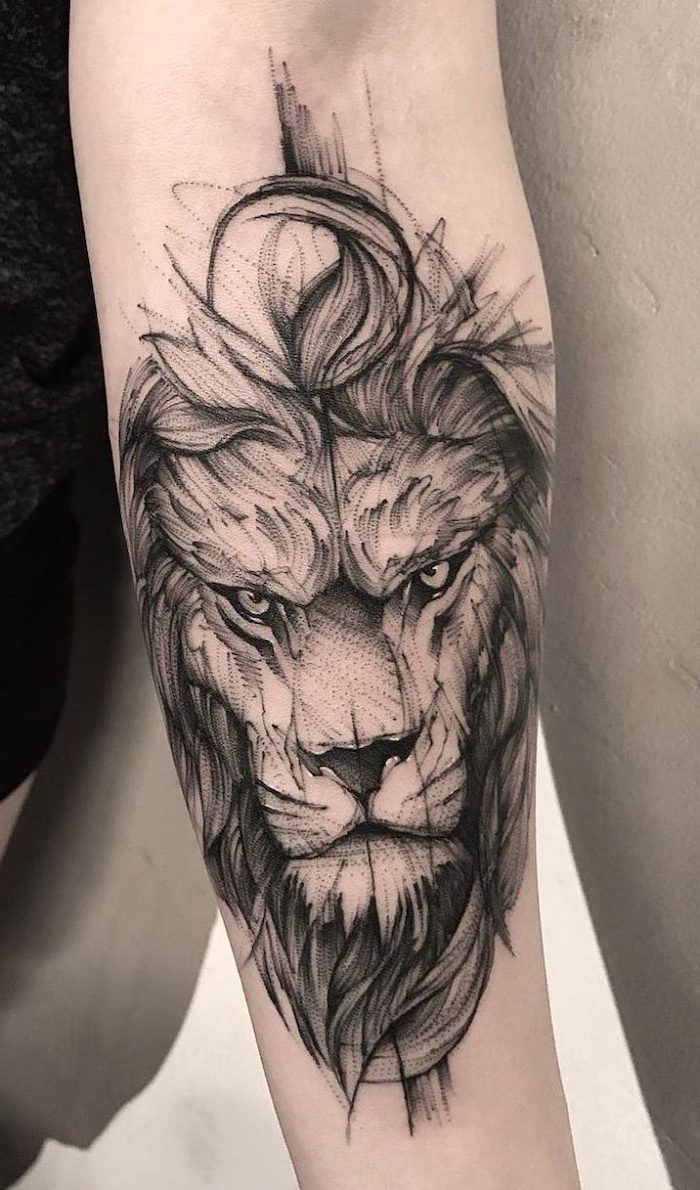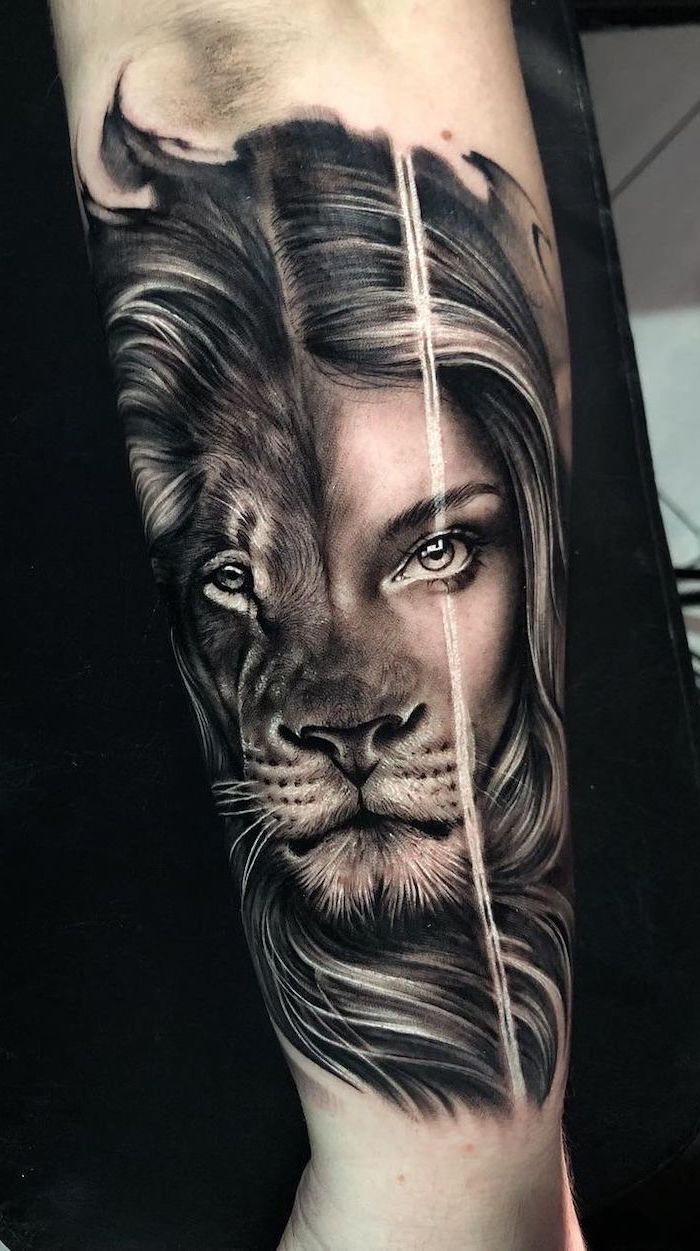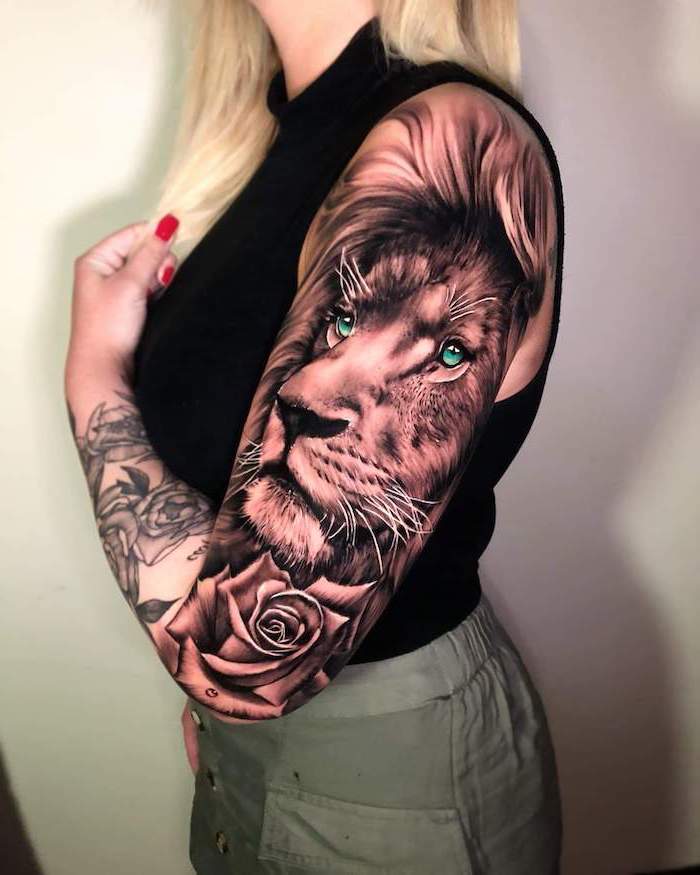 Simple, discreet and beautiful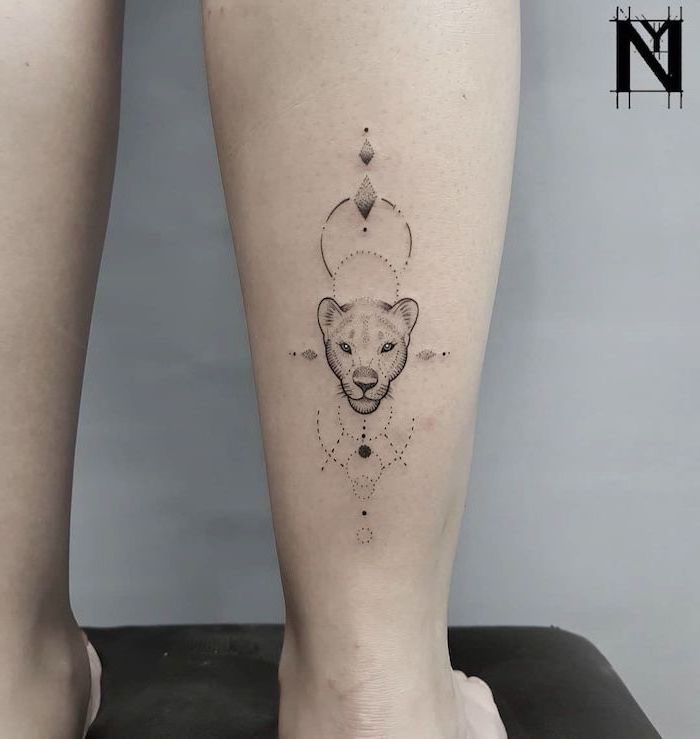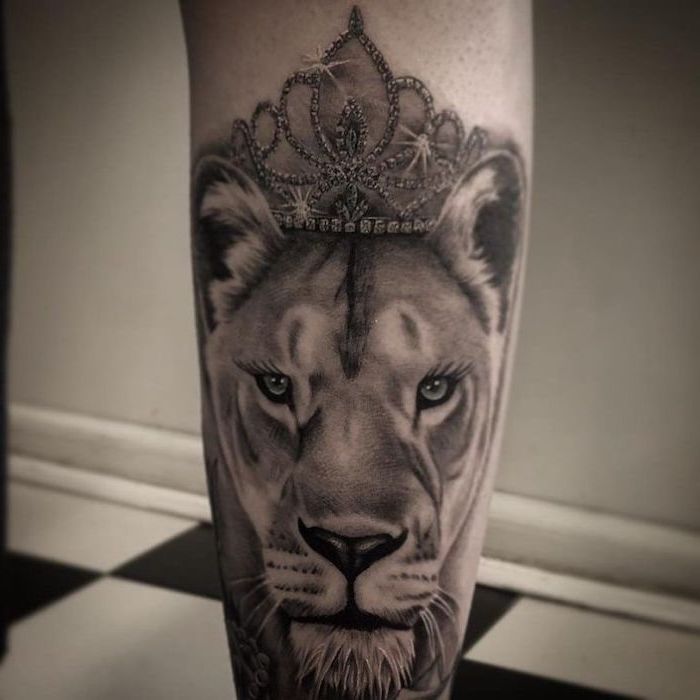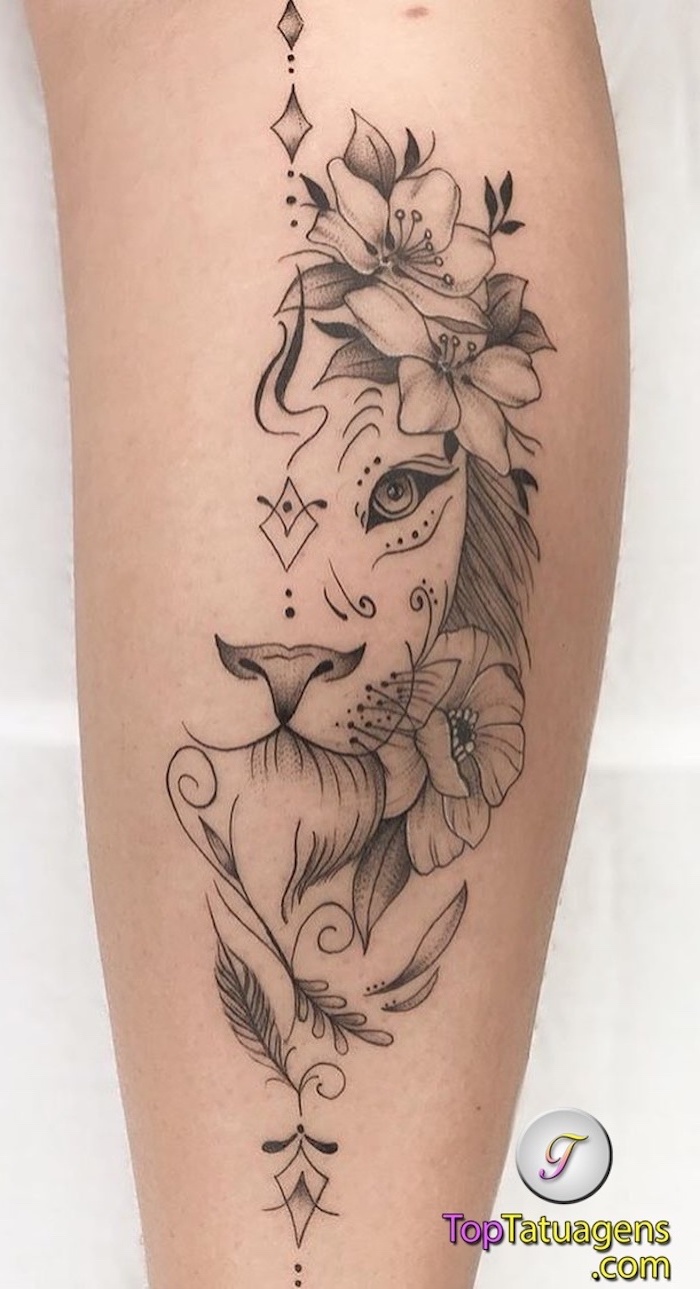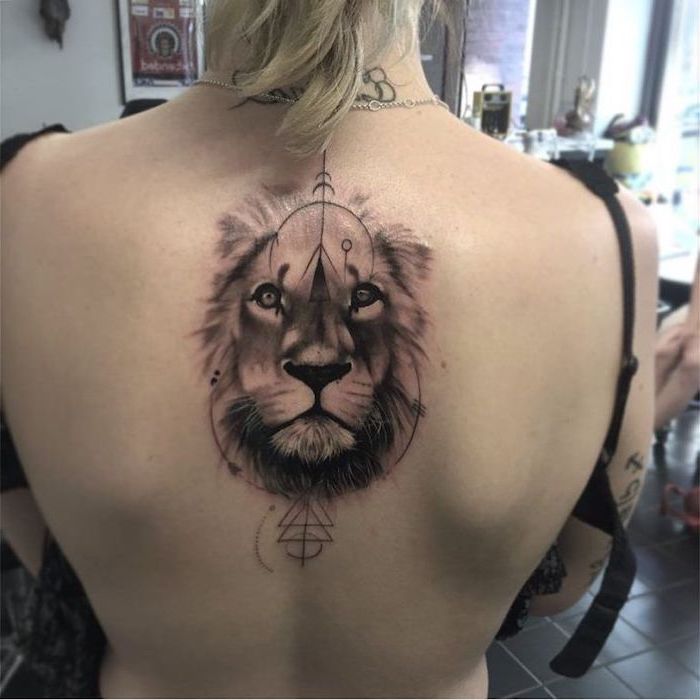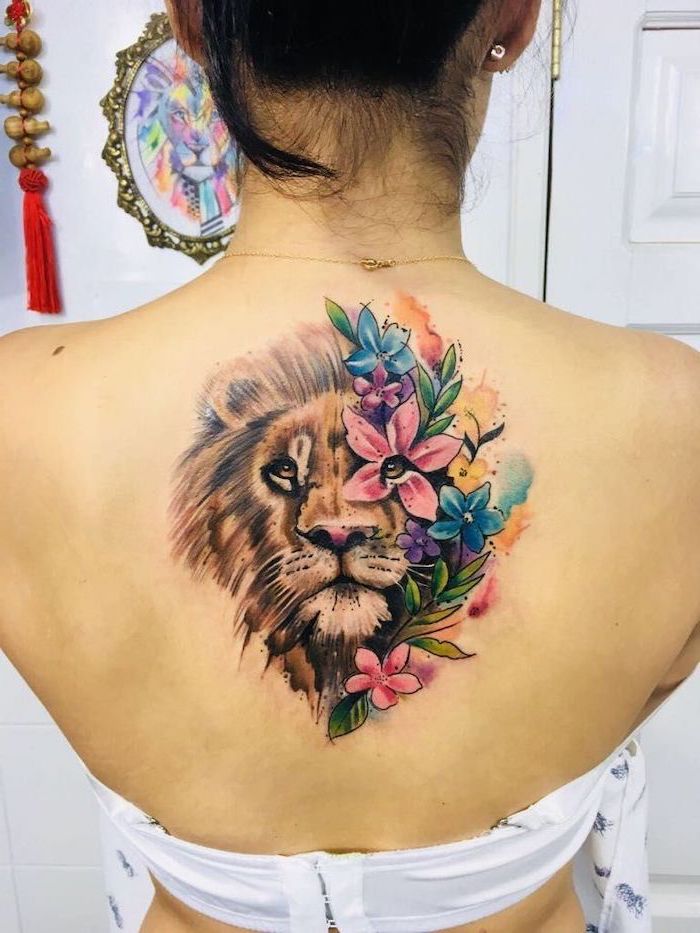 Another beautiful example of a watercolor mane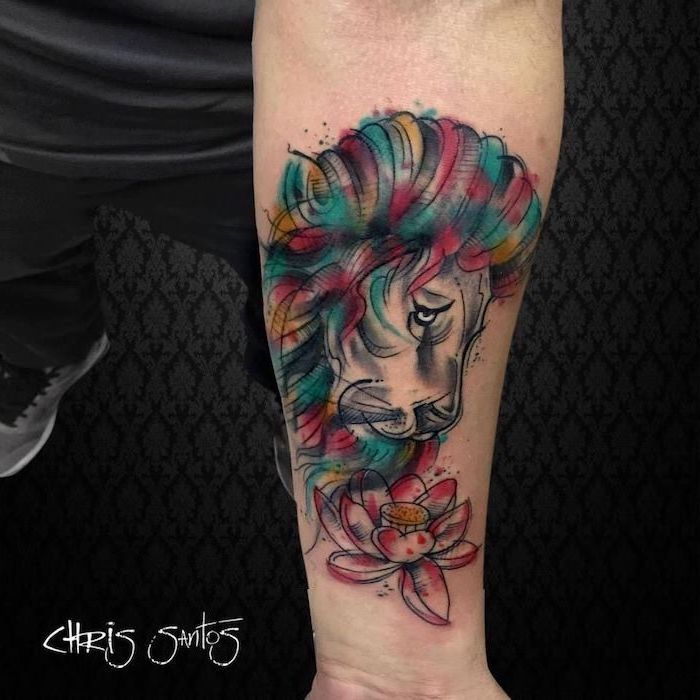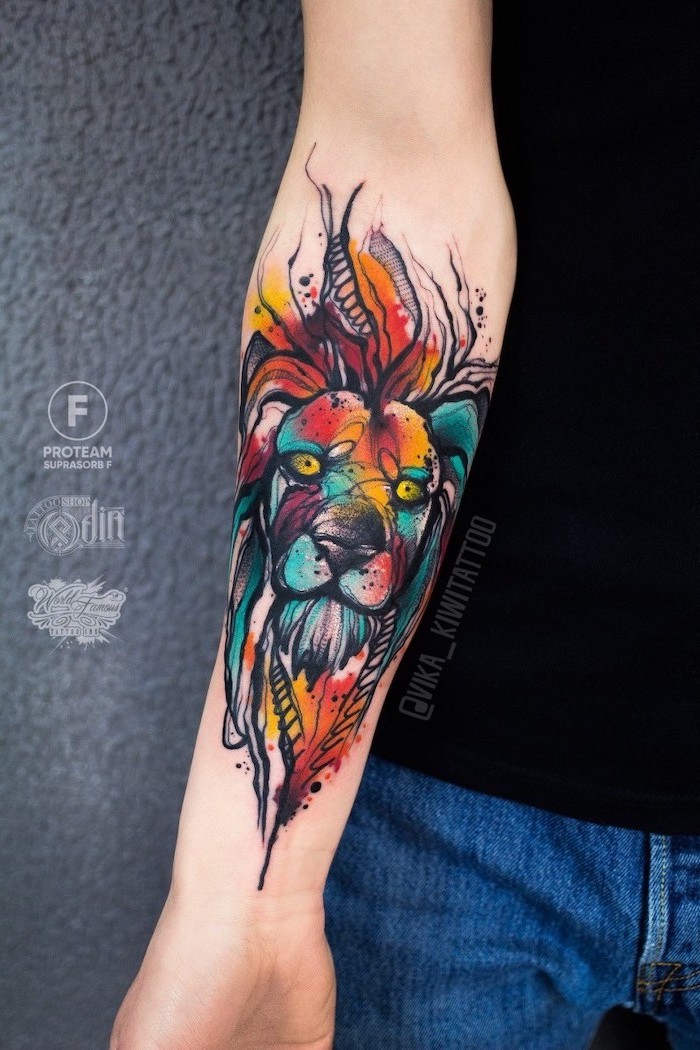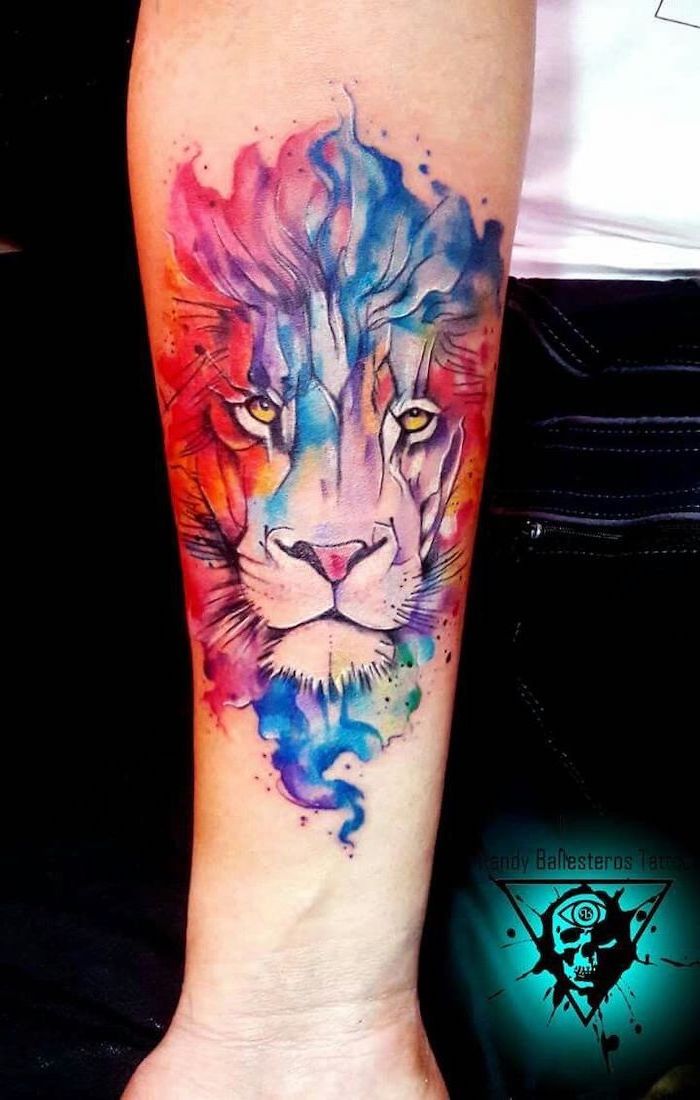 Matching couple's lion tattoos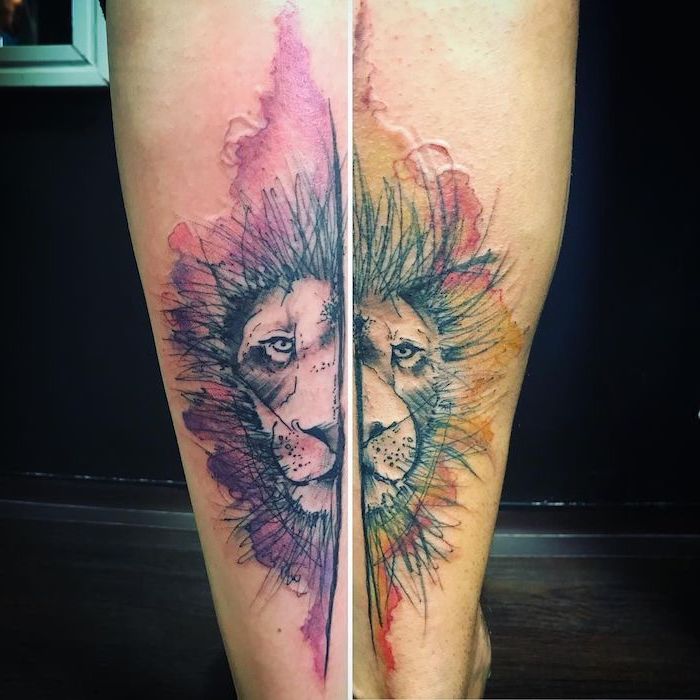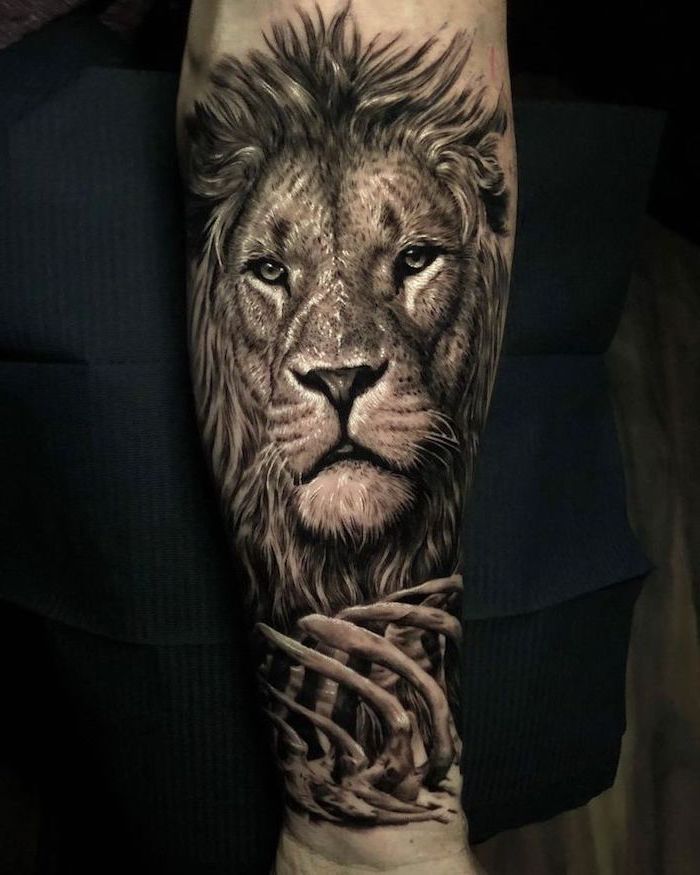 The king of the jungle needs his crown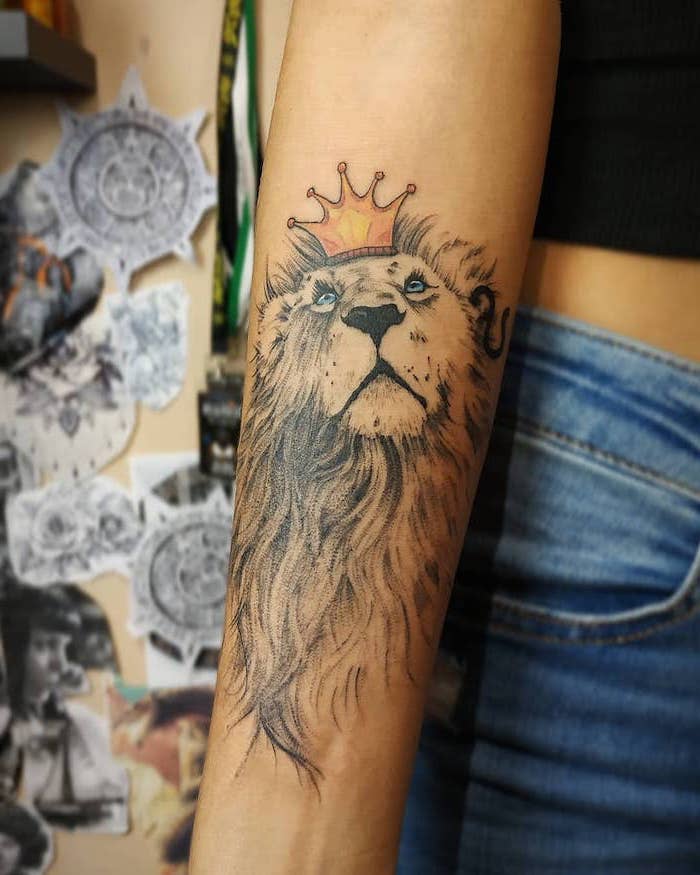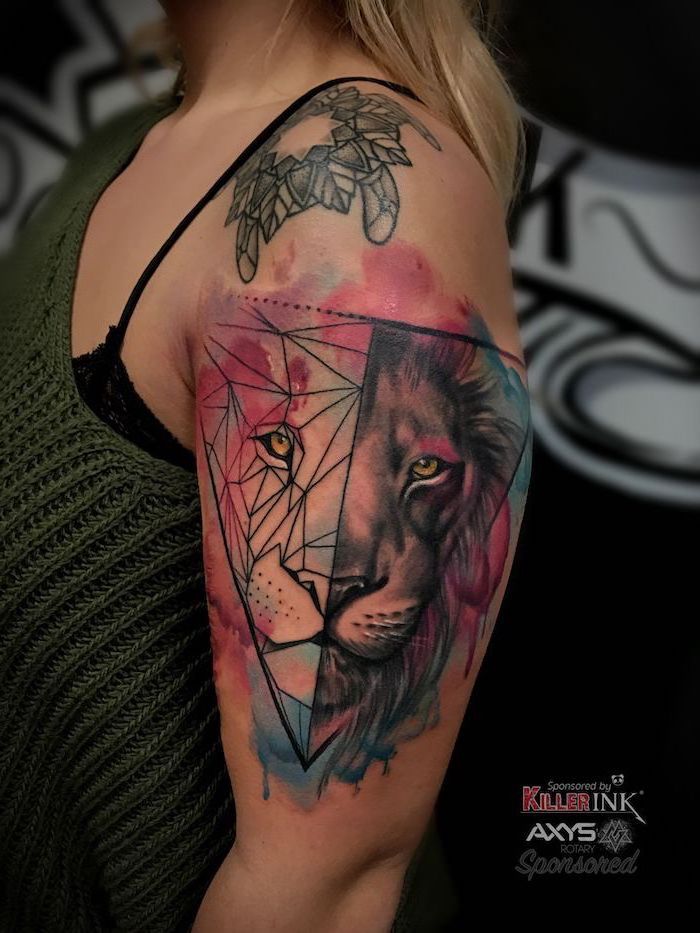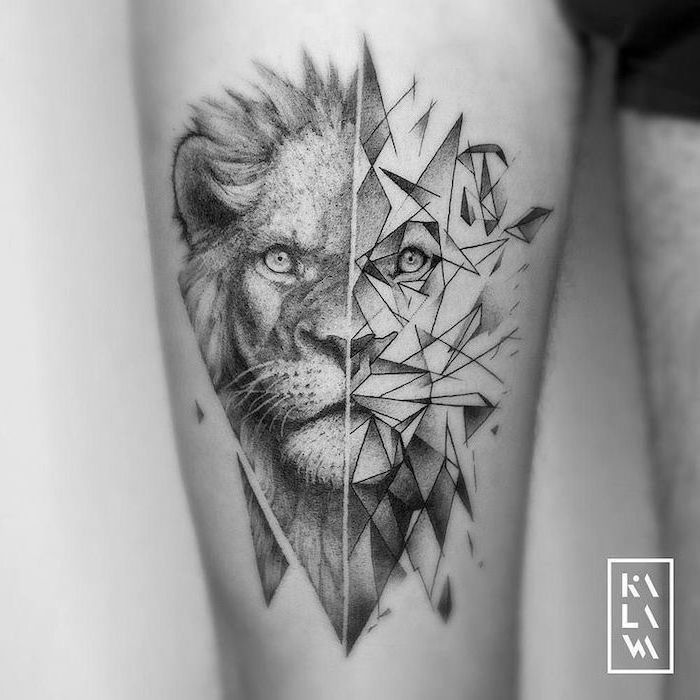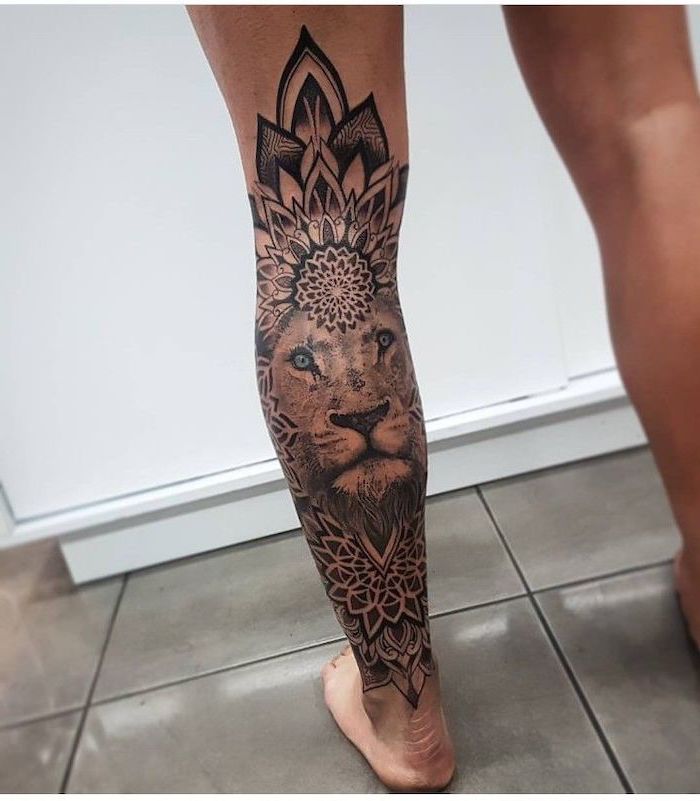 Stunning drawing of a lion and lioness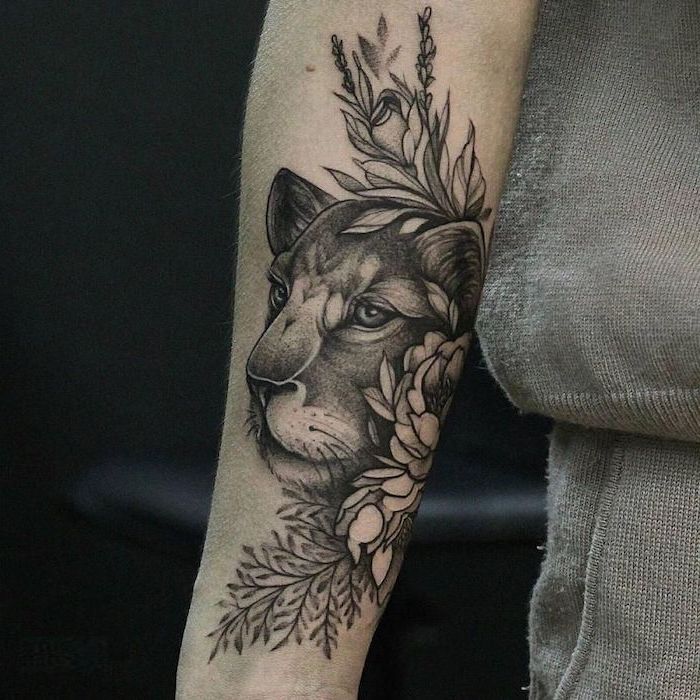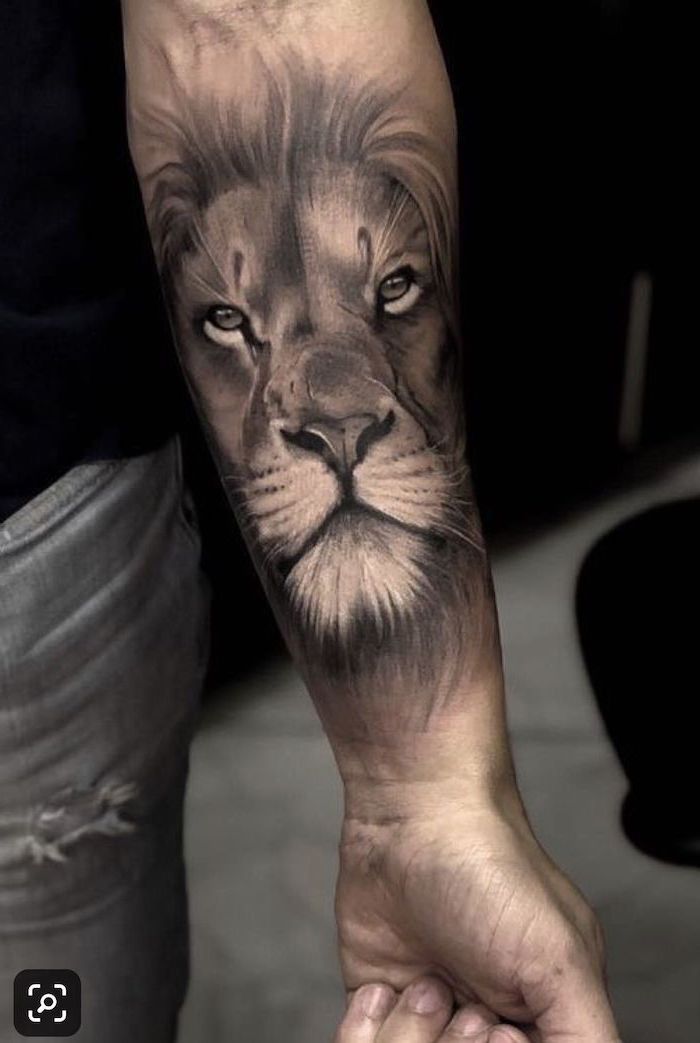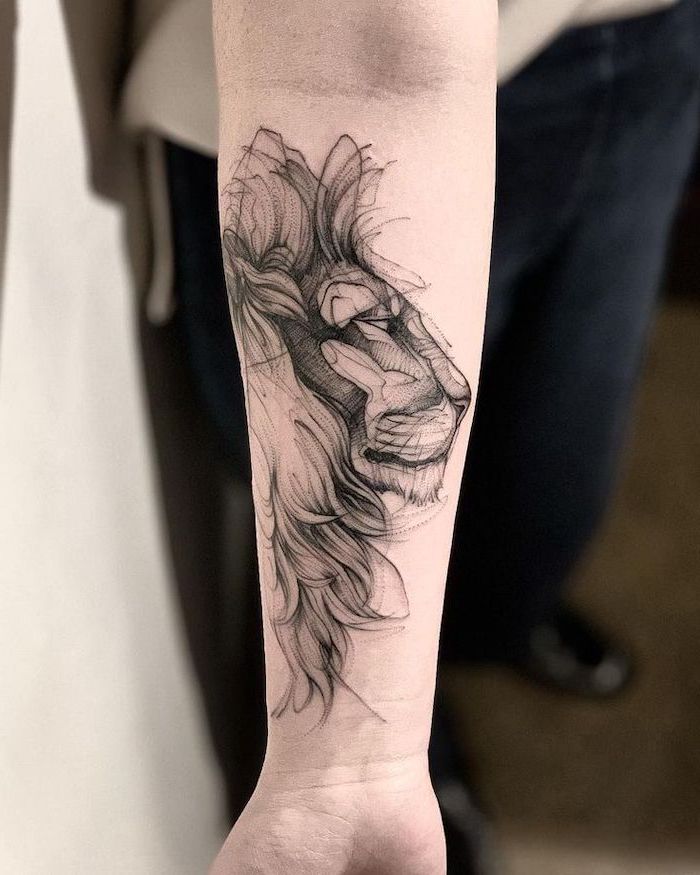 Another amazing Lion King sleeve tattoo – Scar, Mufasa and Simba, whose story makes us cry every time we watch
Lion King's Simba and Nala – the ultimate love story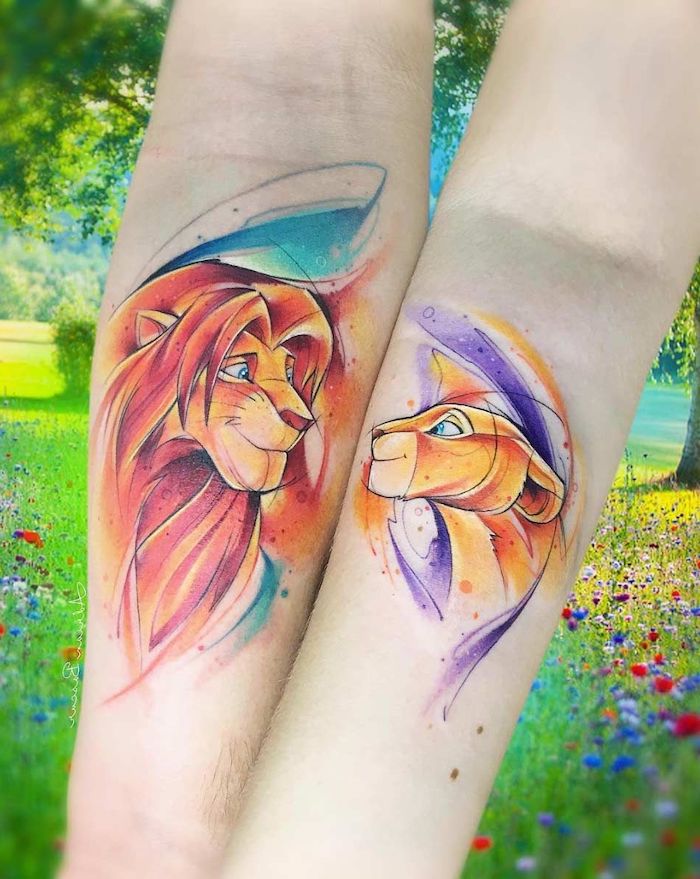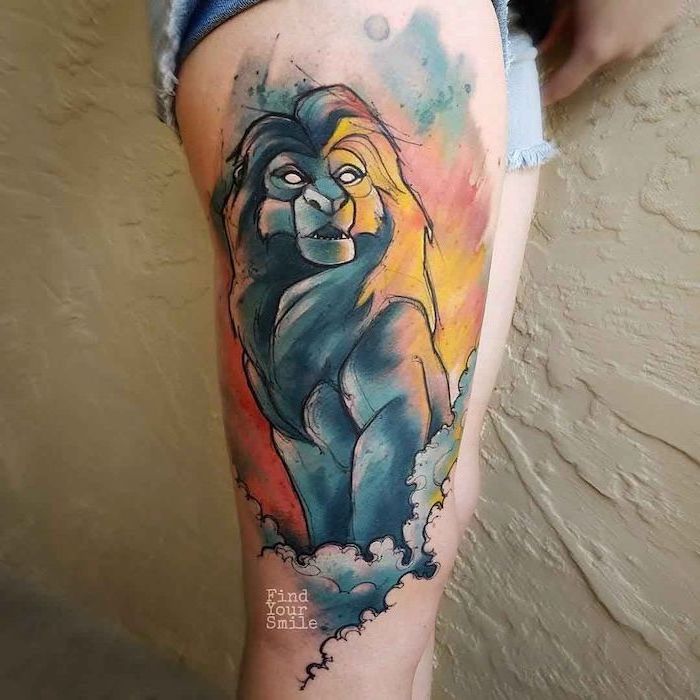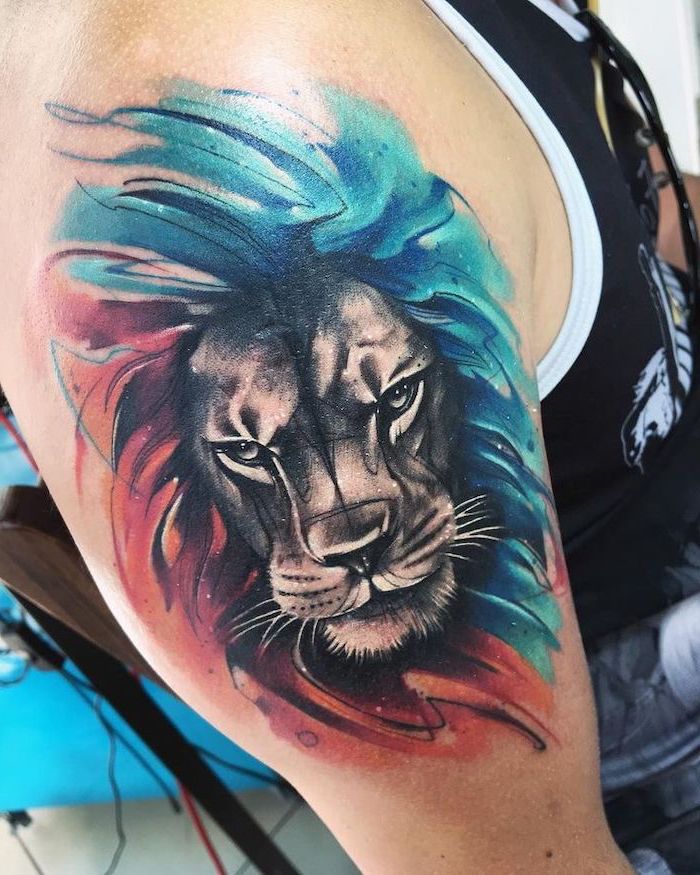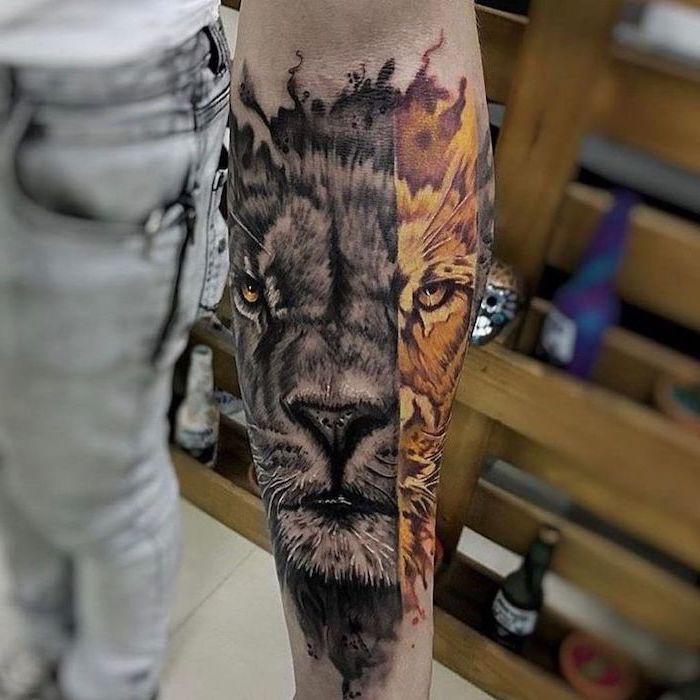 It's all about how you see yourself – follow your dreams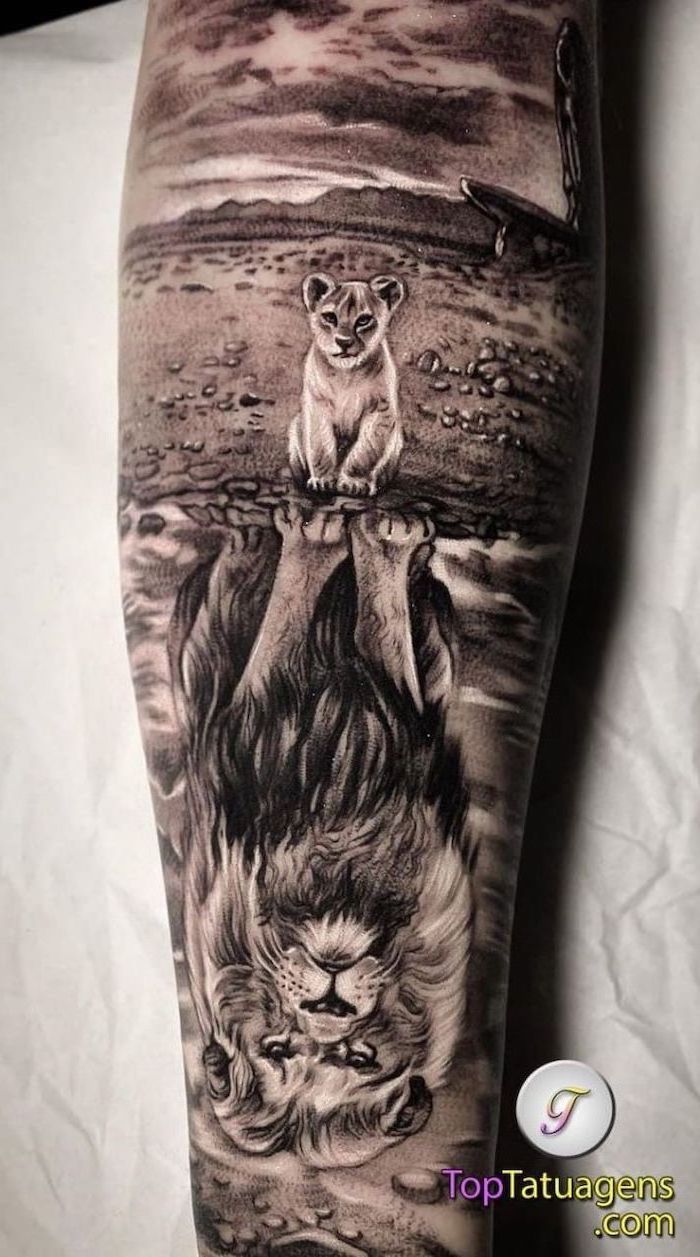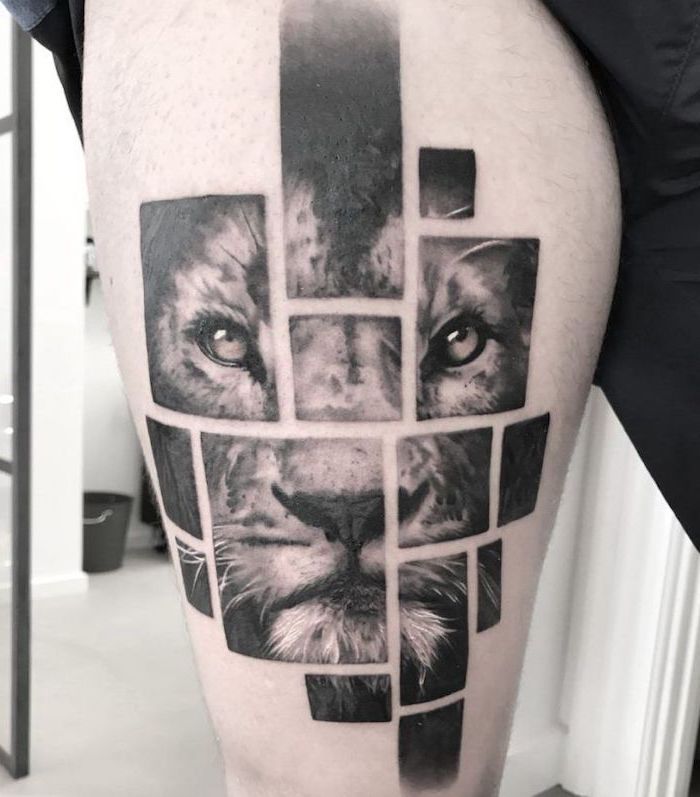 Raised by a selfless queen – a touching tribute to a real lioness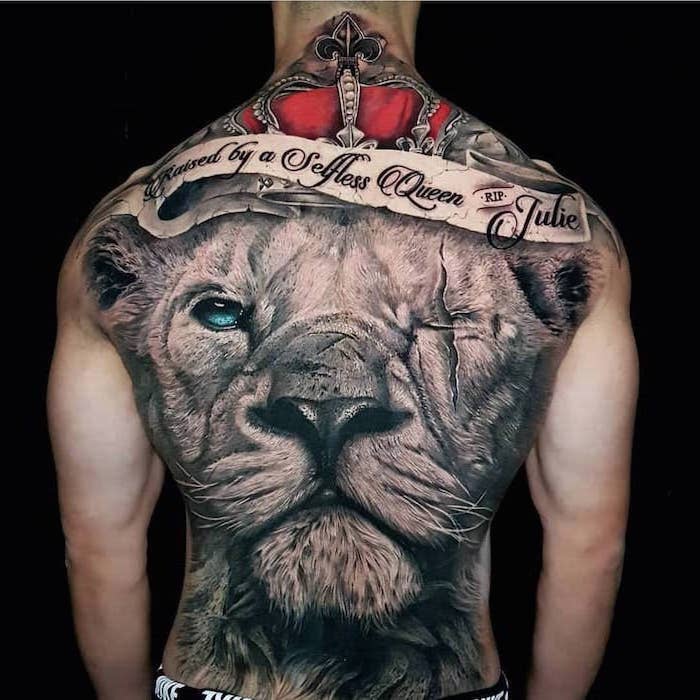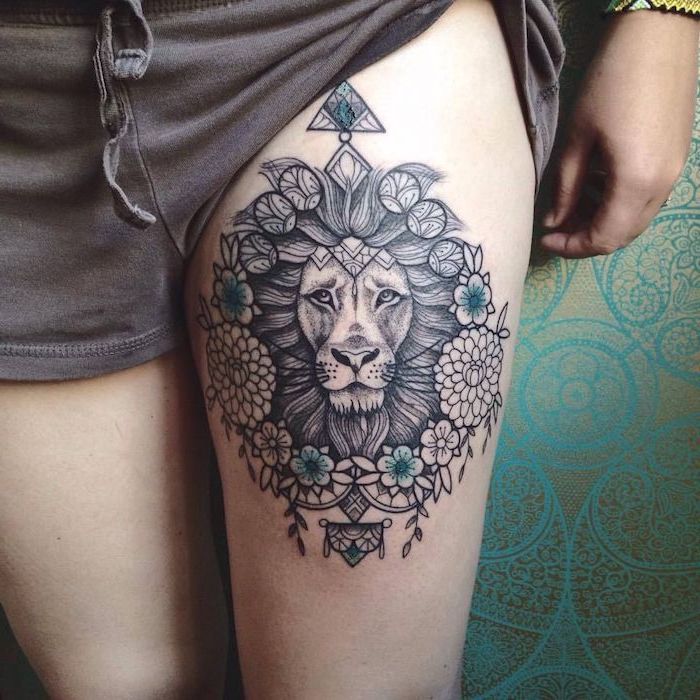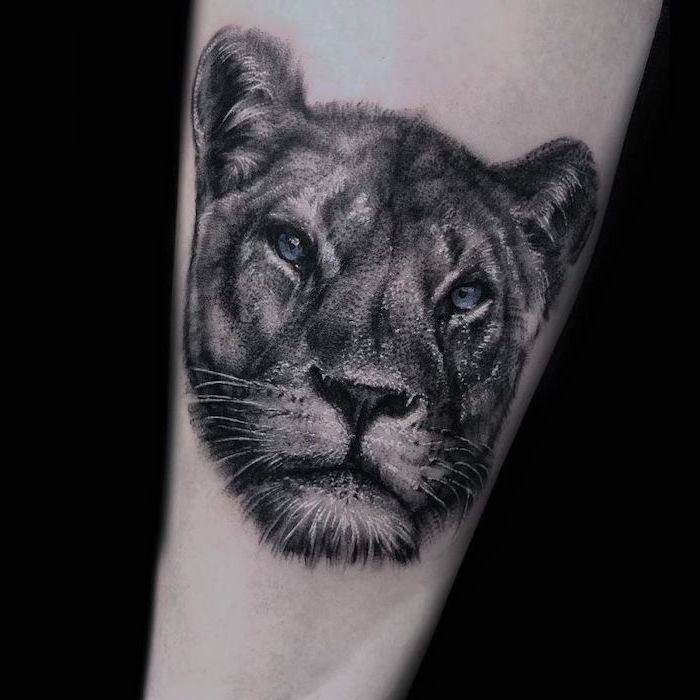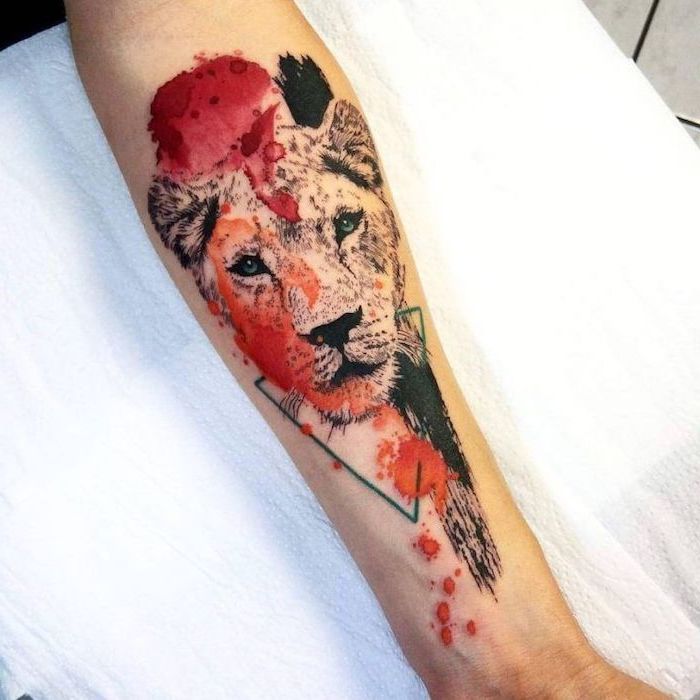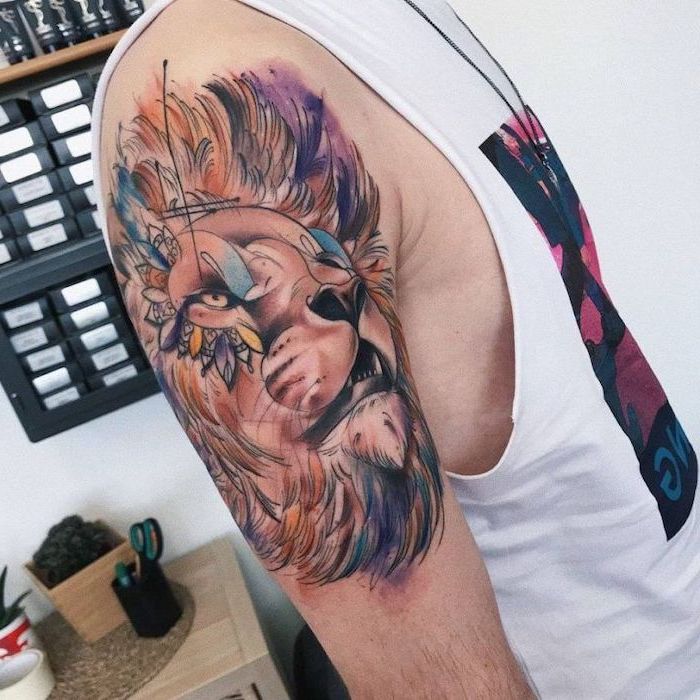 A lioness in stealth mode, awaiting its prey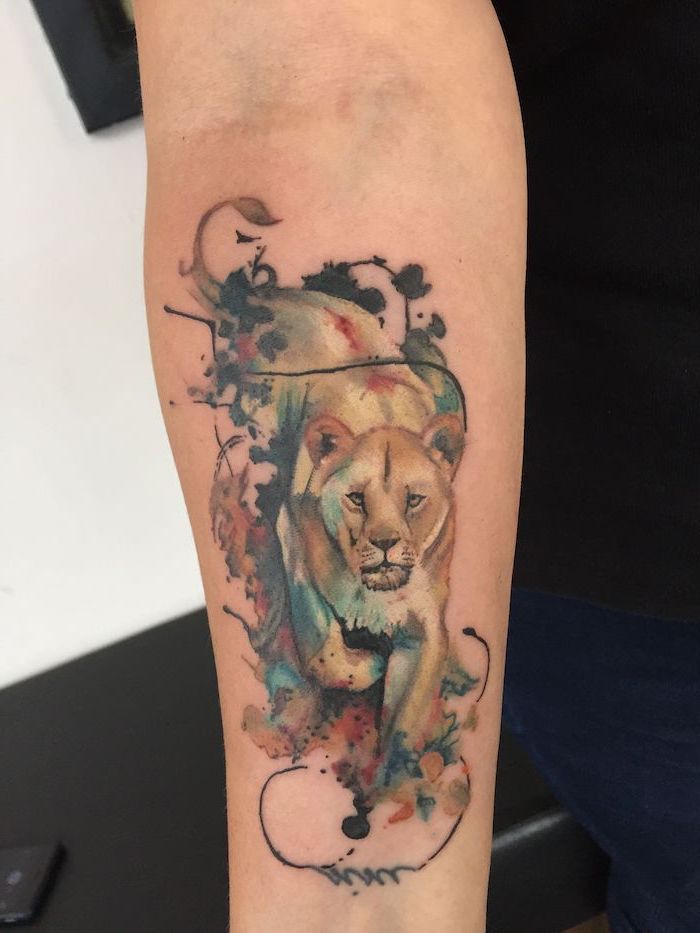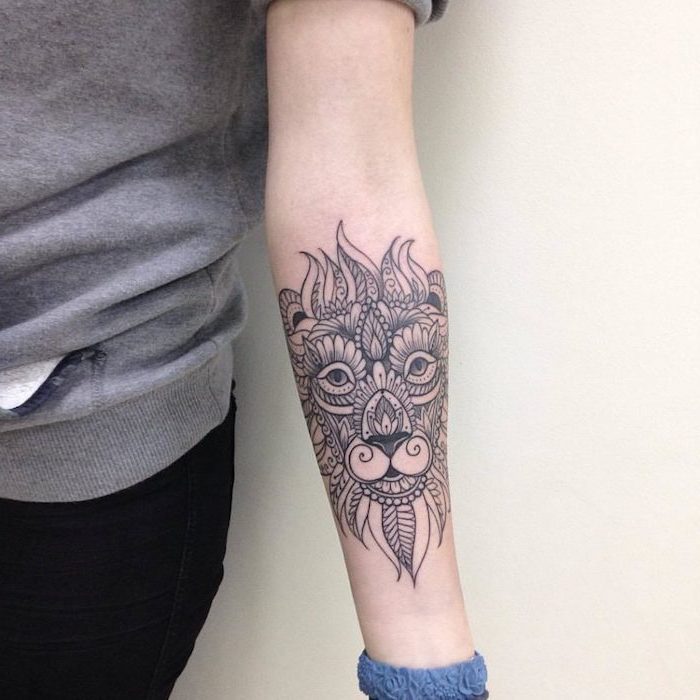 Matching couple tattoos – the queen to my king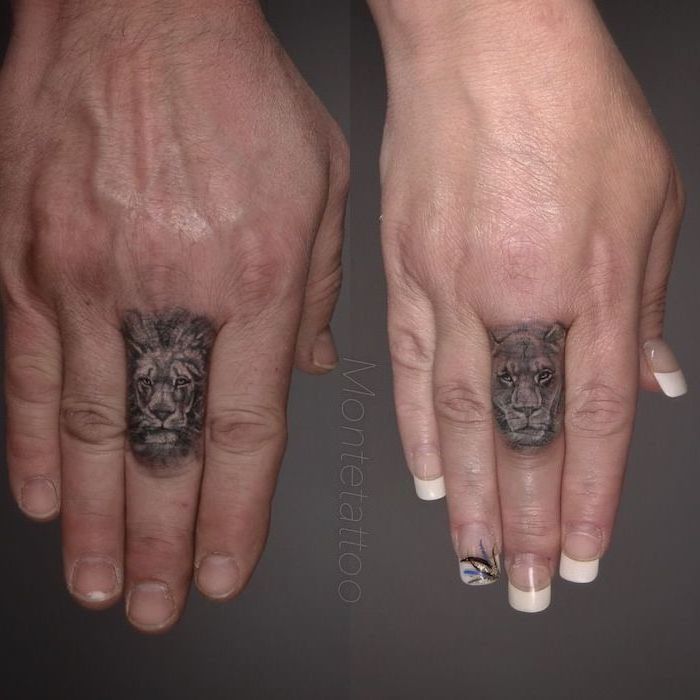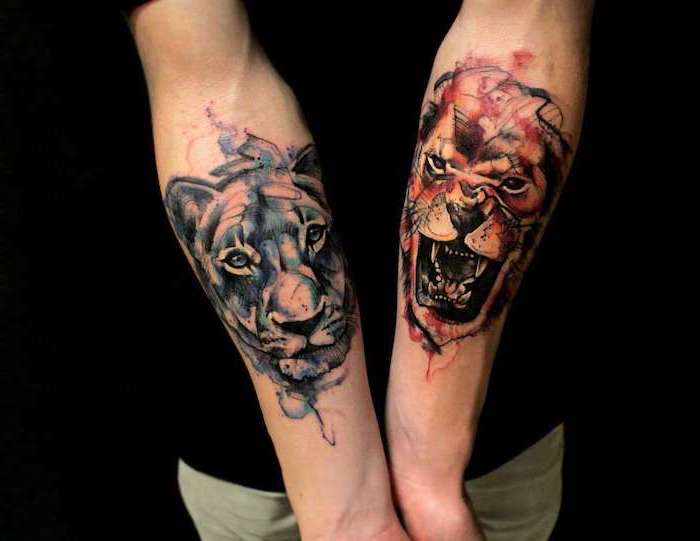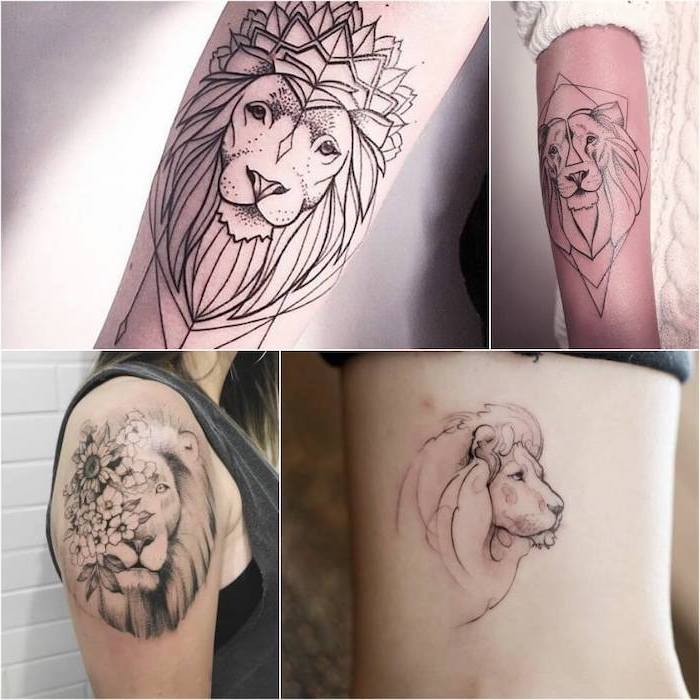 A roaring lion makes me want to run as fast as I can and is a symbol of bravery, courage and strength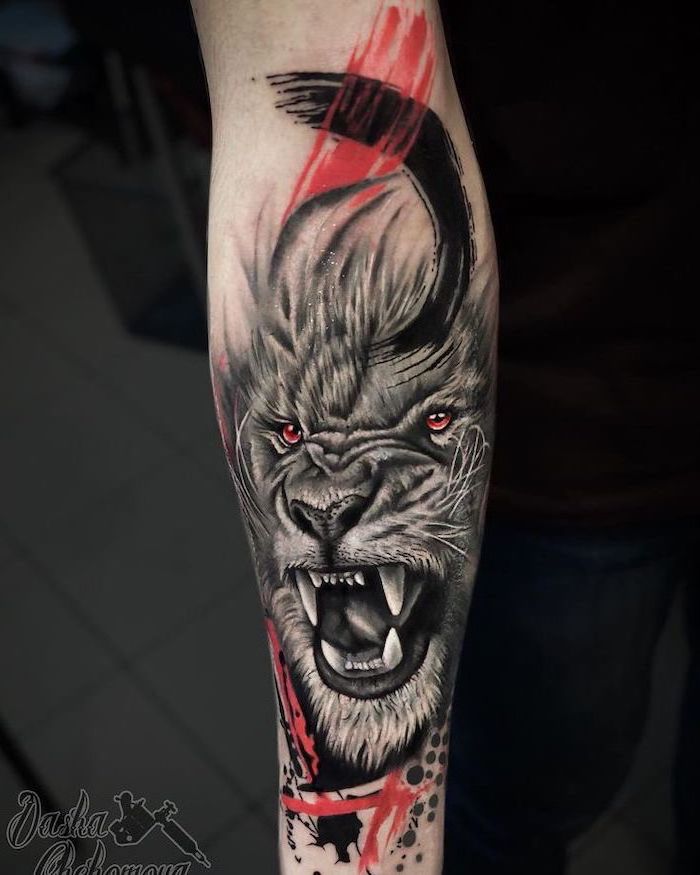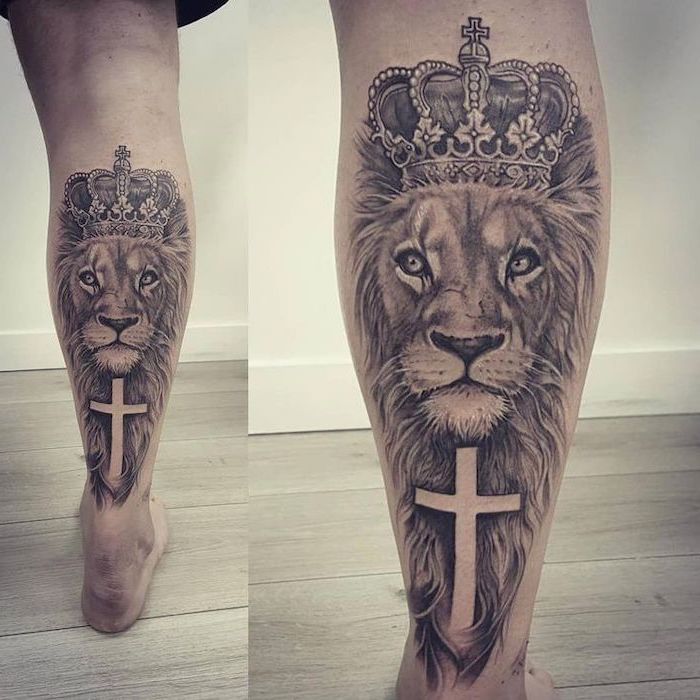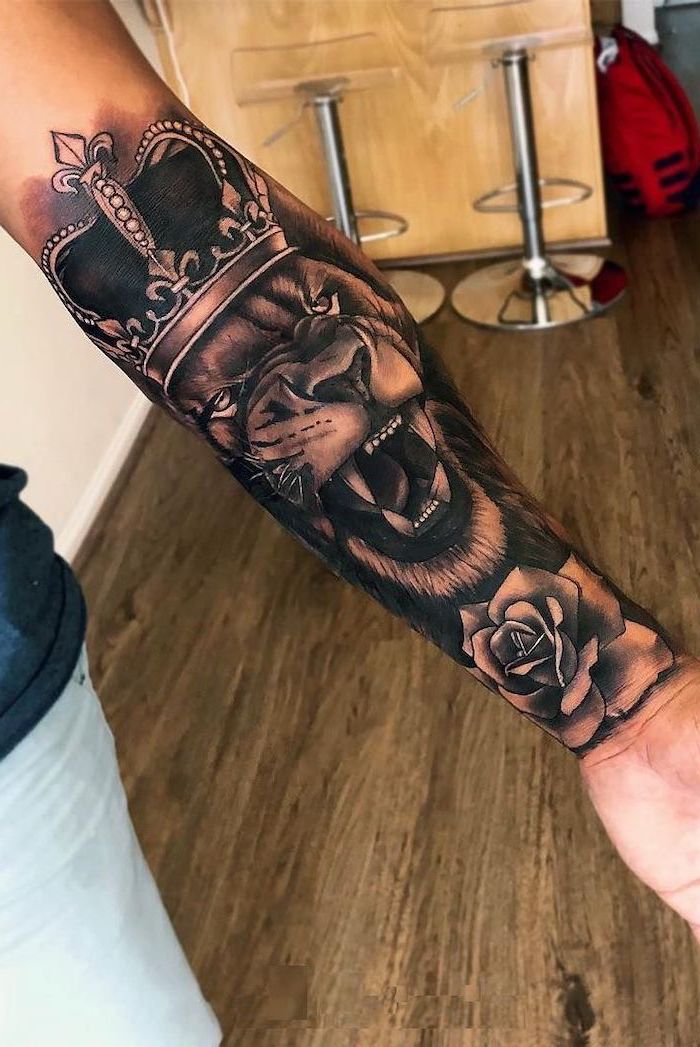 Scar from Lion King – the misunderstood villain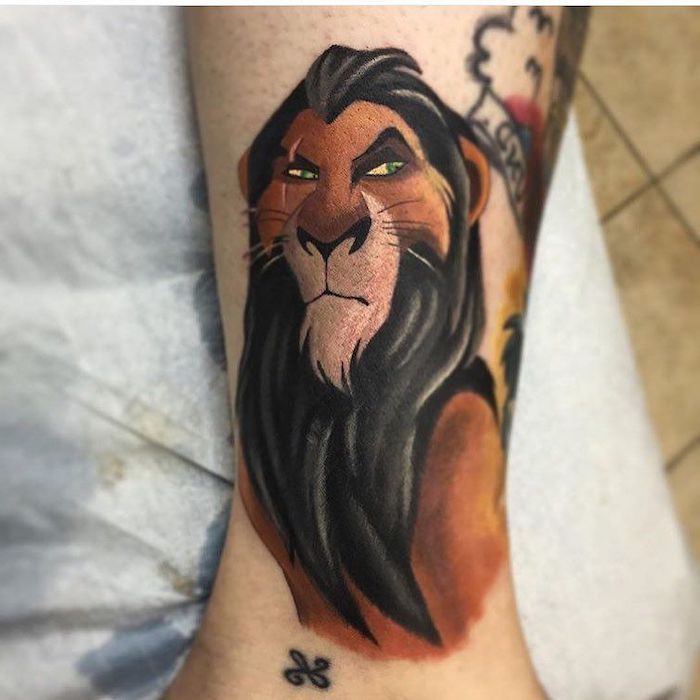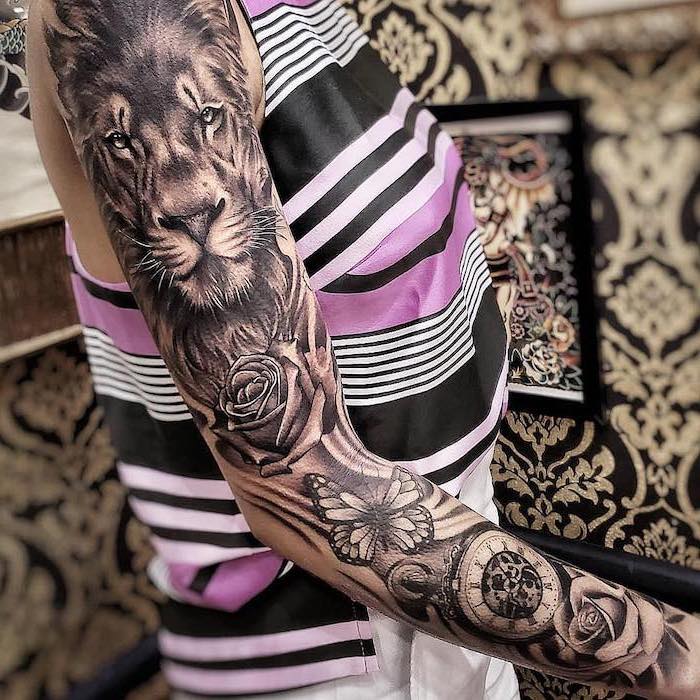 A lion cub tattoo can represent one's own children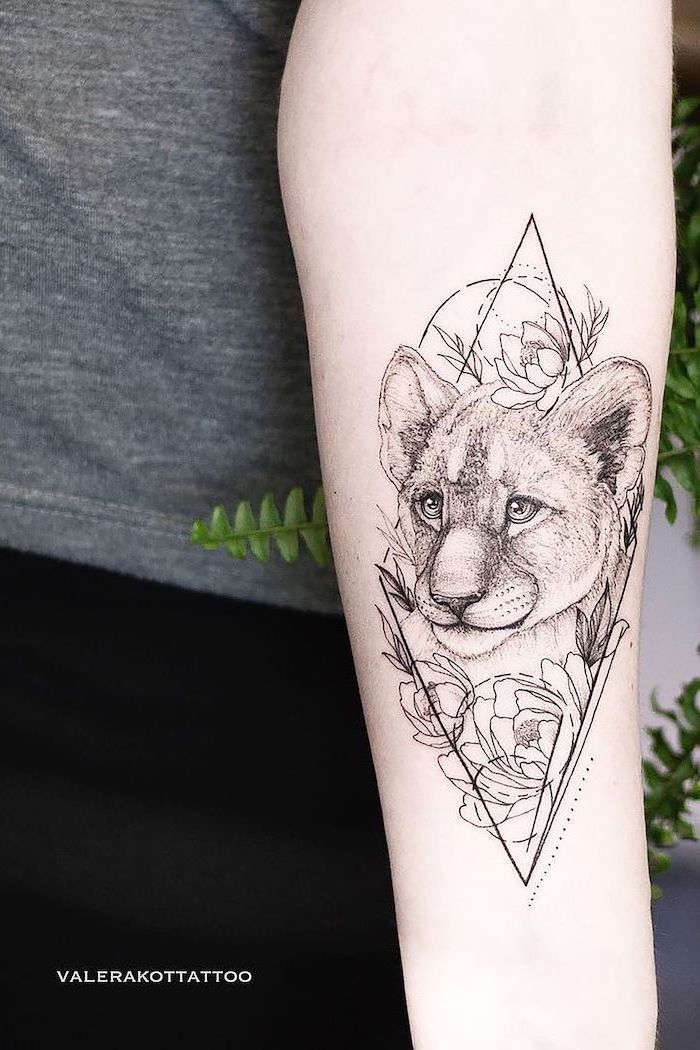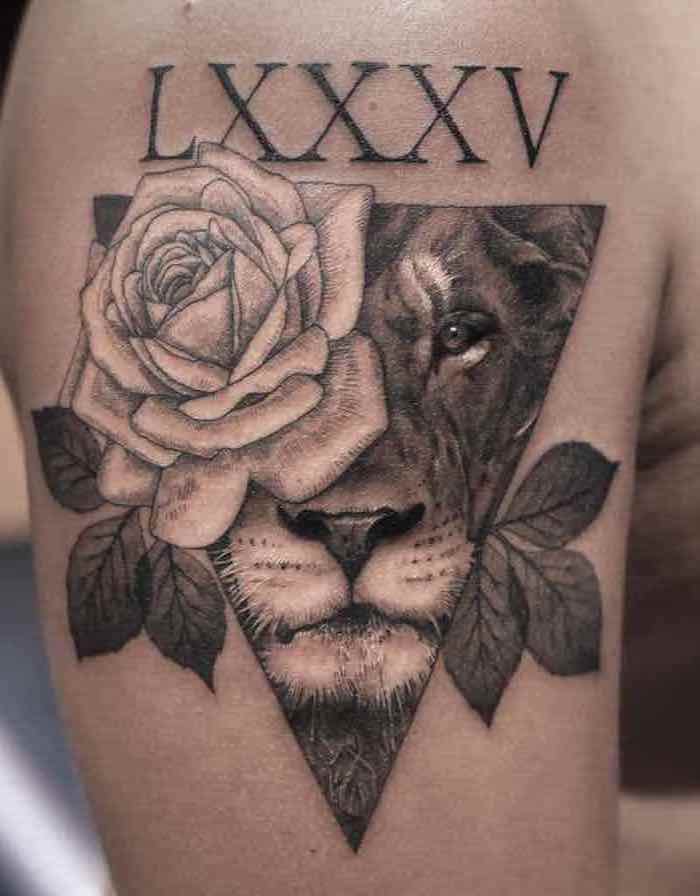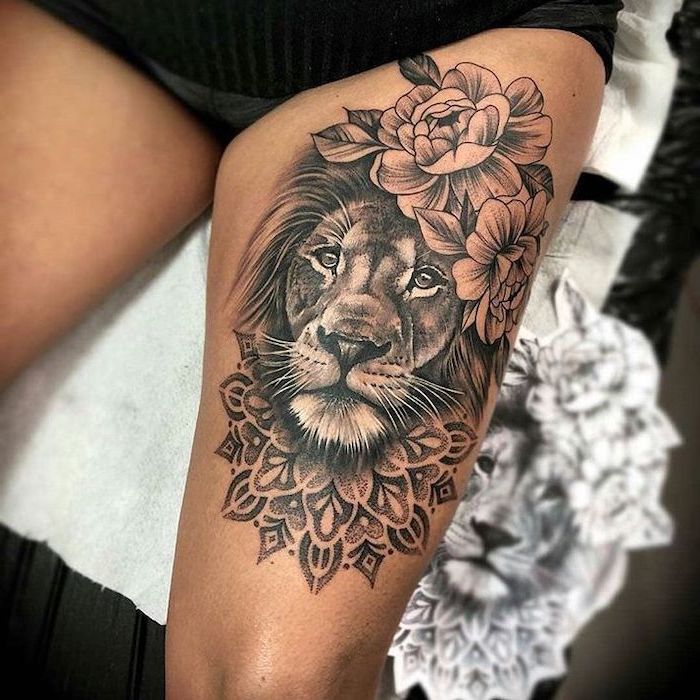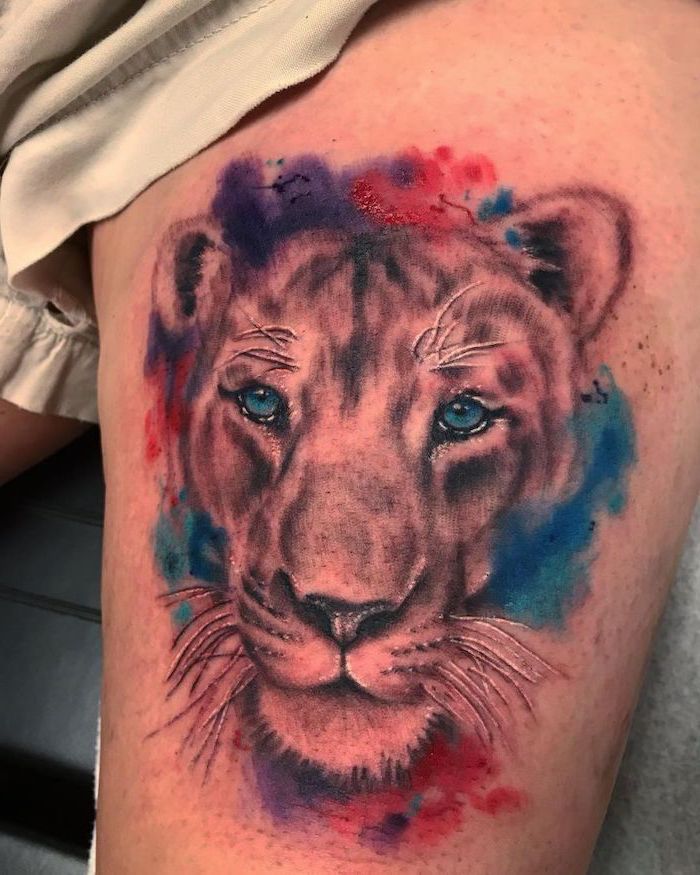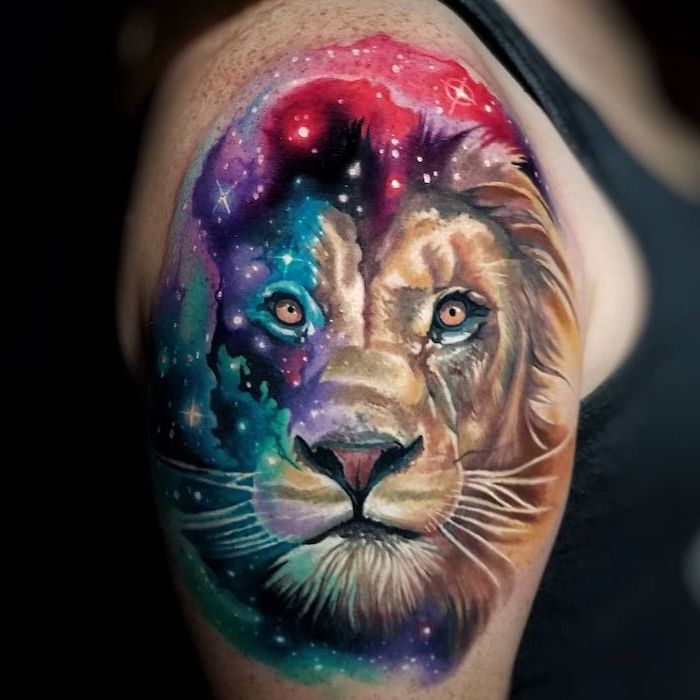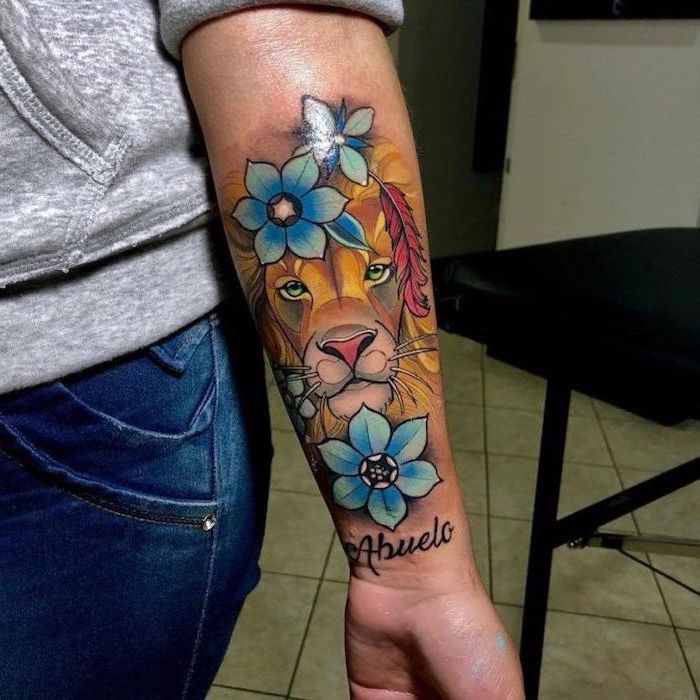 Lion with a stunning watercolor mane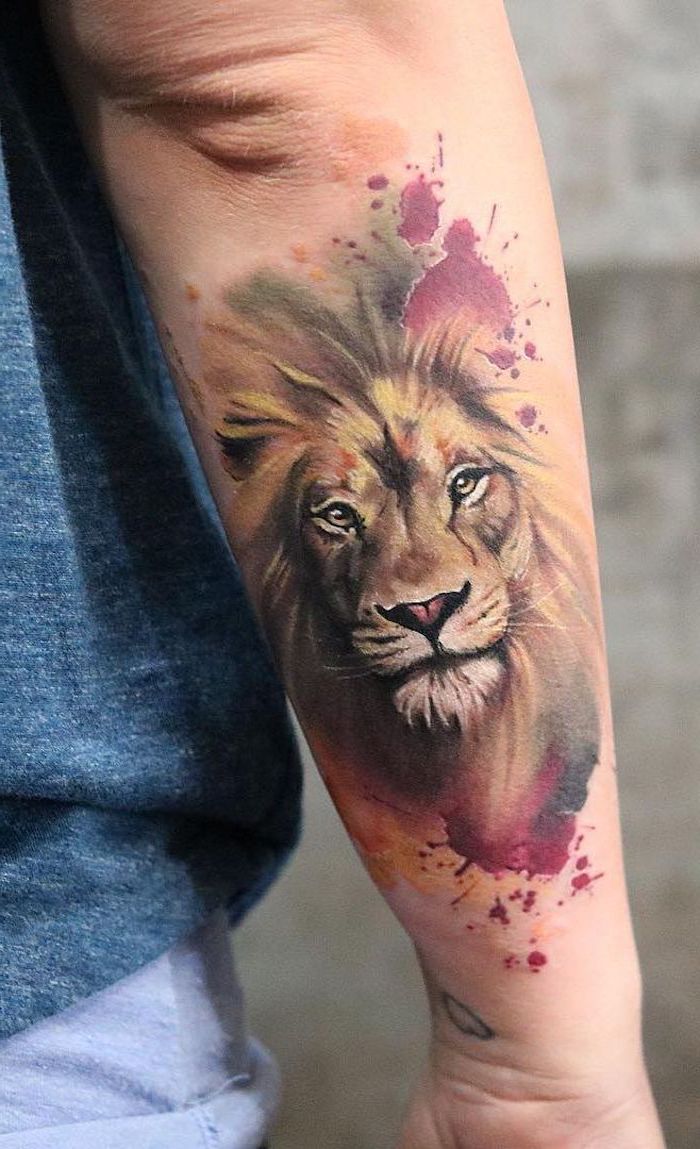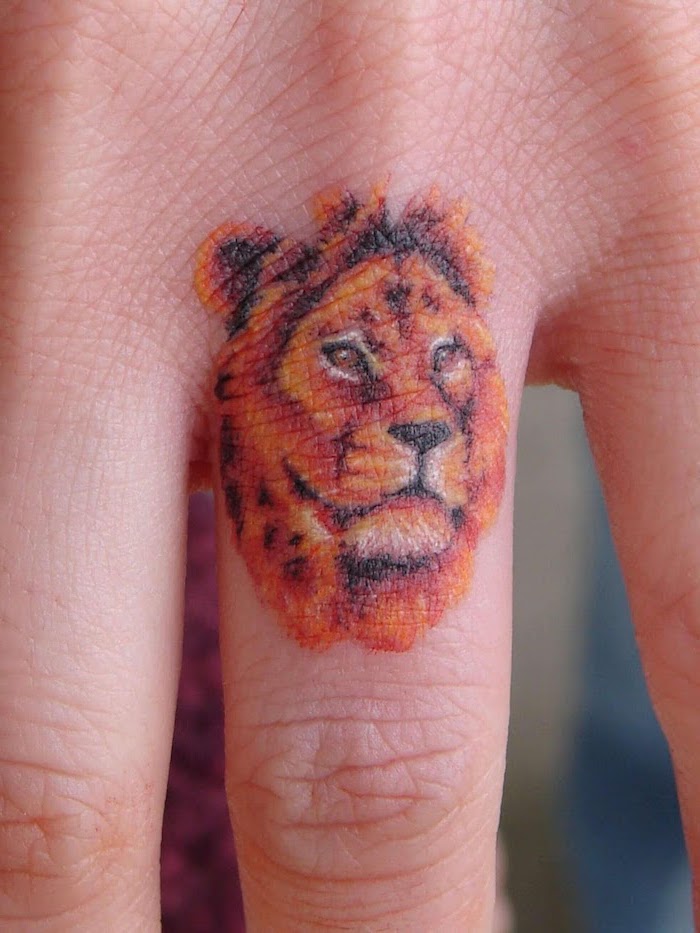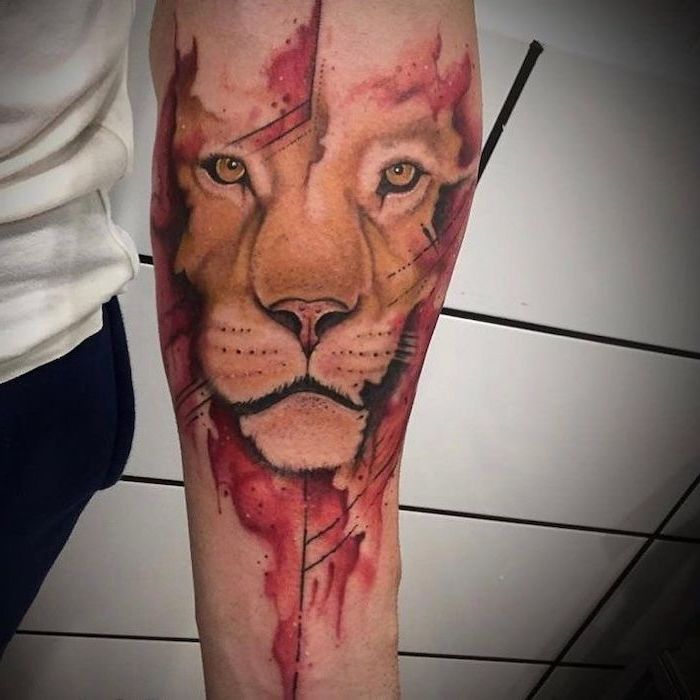 Roaring lion thigh tattoo