Butterfly Pea Flower: The Benefits of this Magical Blue Tea + 4 Recipes
If you have no idea what butterfly pea flower is, then you are in for a treat! This unique flower and its intense and mesmerizing deep blue color make it а must try for all tea lovers. Its unique blue color is so captivating and the light and refreshing taste only add to its appeal. The best part? Apart from its cute name, the butterfly pea flower has magical color-changing abilities. When you steep the tea longer, it becomes a deep indigo color. If you steep it for a shorter time, it will be a translucent powder blue shade. And, if you add lemon to your butterfly pea flower tea, it will transform the beverage into a striking fuchsia shade just like magic! But, apart from that, this tea carries amazing benefits for your health and wellbeing like vivid dreams, enhanced memory, and improved brain function. This flower is also amazing as a hair and skin treatment, and its powder form can be added to many unique recipes- baked goods, smoothies, drinks, and so much more. So, if you want to know more about this trendy blue drink, just keep on reading:
Let's learn more about this enticing blue flower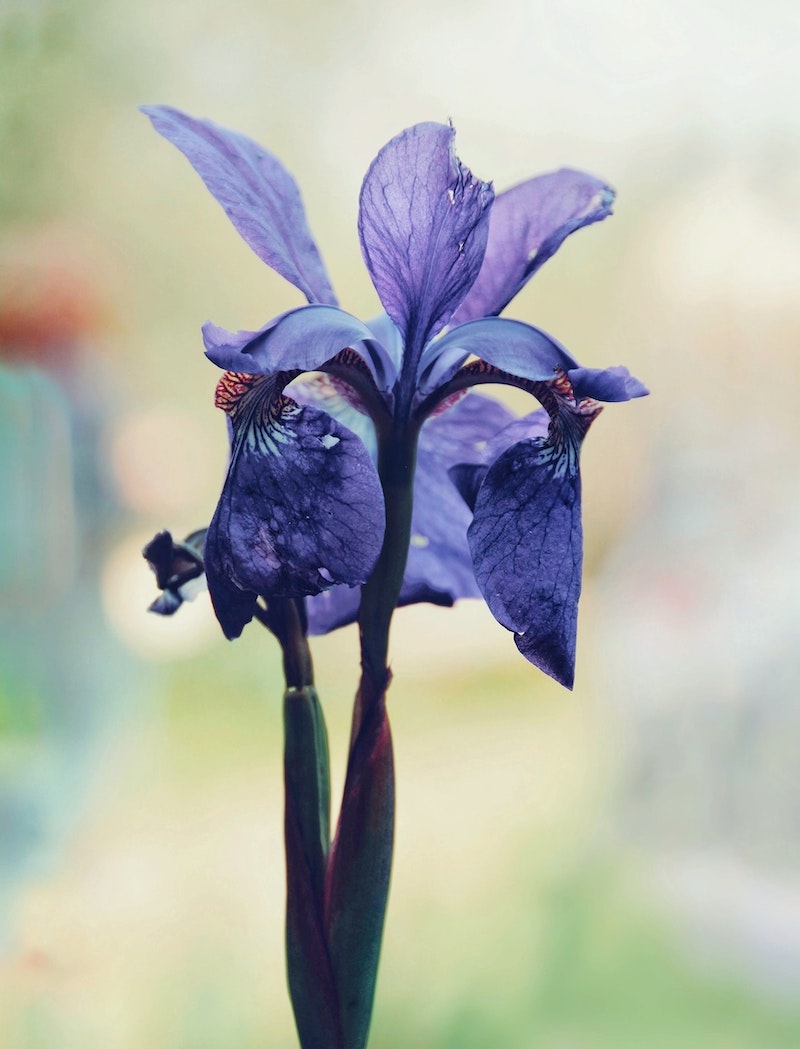 Clitoria ternatea is the scientific name of the butterfly pea plant. Blue tea, Asian pigeonwings, and blue pea are all names for the same plant. This blue, herbal tea has been brewed in Southeast Asia for a long time, but it has only recently made its way to the United States and Europe. The color transformation, brilliant hue, and flavor profile of blue tea are all unique and mesmerizing. What's more, when you add acidic ingredients like lemon juice to the blue tea, it turns brilliant red or fuchsia in color. These color-changing abilities have to do with changes in the pH level. These fun properties make the butterfly pea flower an excellent addition to your kitchen shelves, beauty and skincare routines, and recipes.
This blue flower is full of antioxidants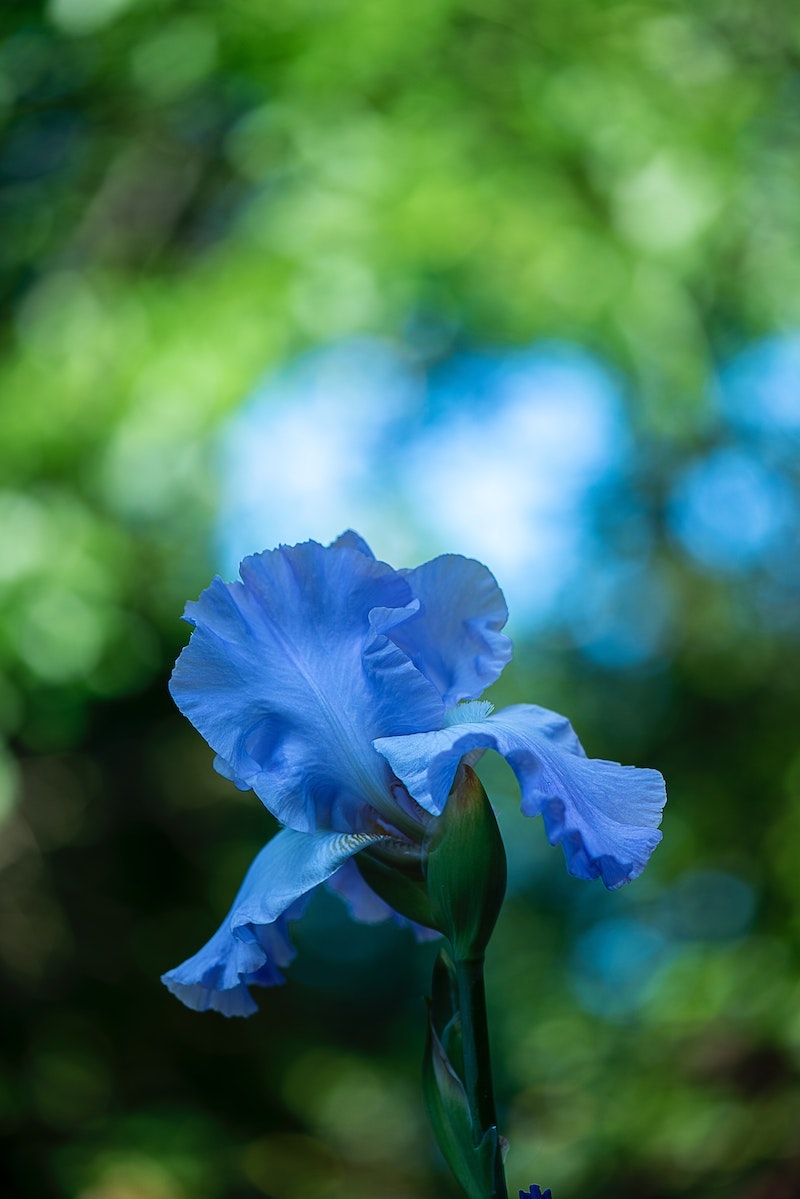 They come in a variety of different hues and beautiful blue shades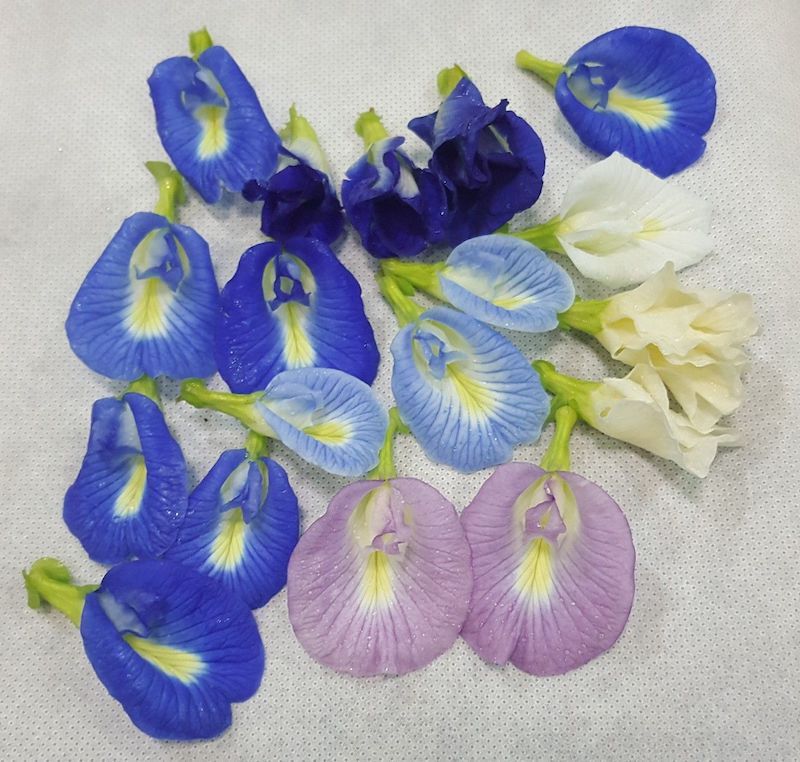 The dried butterfly pea flower is perfect for making a cup of unique blue tea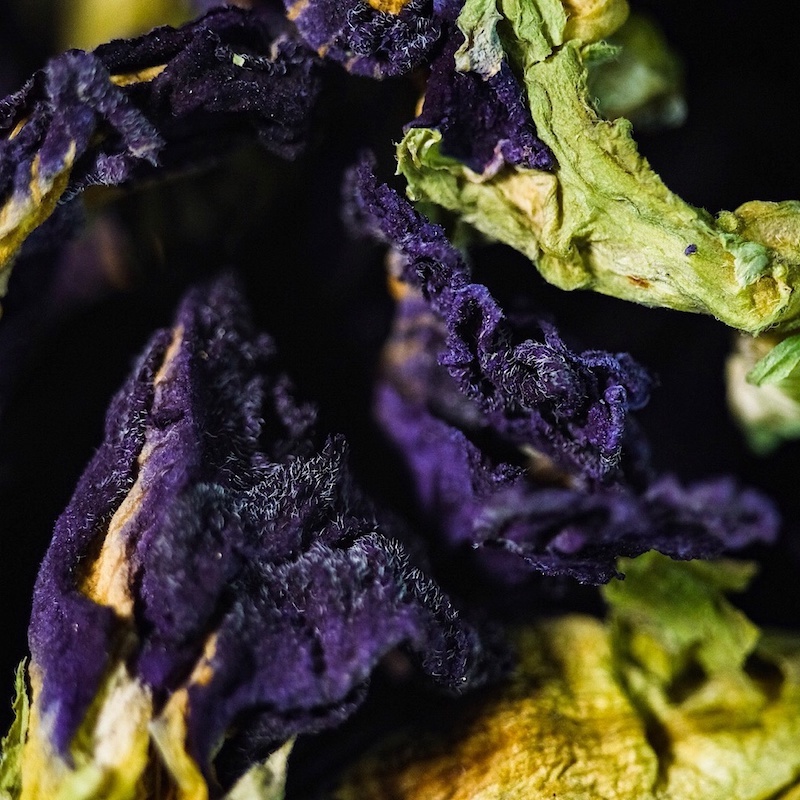 Butterfly Pea Flower Benefits
supports skin and hair health– Butterfly pea flowers' is a great cosmetic ingredient skin for creams, serums, hair mists, shampoos, and much more. Butterfly pea extract increases your skin hydration, stimulates collagen production, helps maintain skin elasticity, promotes hair growth, and treats hair loss. This flower helps brighten dull skin, removes dark spots and uneven skin tone.
accelerates weight loss– Butterfly pea flower extract can slow the formation of fat cells and block the synthesis of fat cells in your body. Blue tea is also free from caffeine, as well as contains zero carbs, fats, and cholesterol. It helps with the purification of the gut and the regulation of appetite.
stabilizes blood sugar levels– This flower might help reduce the risk of diabetes and related symptoms.
facilitates digestion– The blue tea is rich in antioxidants, which help protect the body against free radical action.
uplifts mood– This flower tea is a good mood enhancer with stress-busting effects that can help reduce symptoms of anxiety. What's more, it can refresh the brain, boost energy levels and stamina, and increase positive emotions.
uplifts cardiac wellness– Butterfly pea flower tea is full of fortifying bioflavonoid compounds, which have protective and remedial antioxidant functions for heart health.
promotes good eyesight– This flower helps lower eye discomfort, redness, and swelling. Blue tea efficiently preserves visual organs and the structures of the retina, cornea, and lens.
This blue tea not only has a cool look but so many health benefits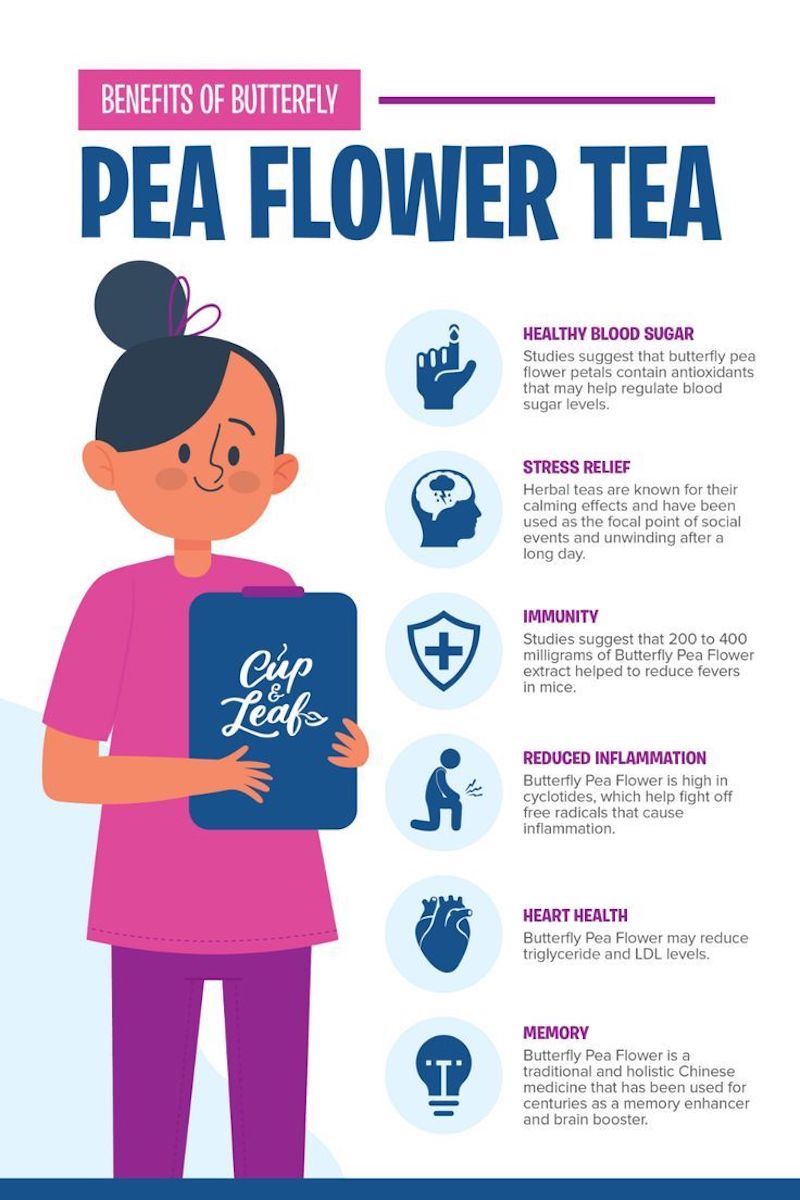 What does Butterfly Pea Flower Taste like?
The blue butterfly pea flower tea has a gentle sweet scent and a woody flavor. When you brew it, however, the aroma turns lightly more citrusy and sour and it is comparable to that of the hibiscus tea. Moreover, the flavor is really subtle and refreshing in terms of taste with a delicate floral taste. In addition, the blue tea can be mixed with other teas and ingredients like lemon, chamomile, honey, and lemongrass. In Thailand, the blue petals are combined with cinnamon, mint, honey, and passion fruit. What's more, these blue tea petals have been utilized in Asian traditional medicine, as well as gourmet delicacies, for many years. The best part is that you can use it to color your beverage or dish without it significantly changing the flavor!
Make your own unique tea blend using the butterfly tea flower as a base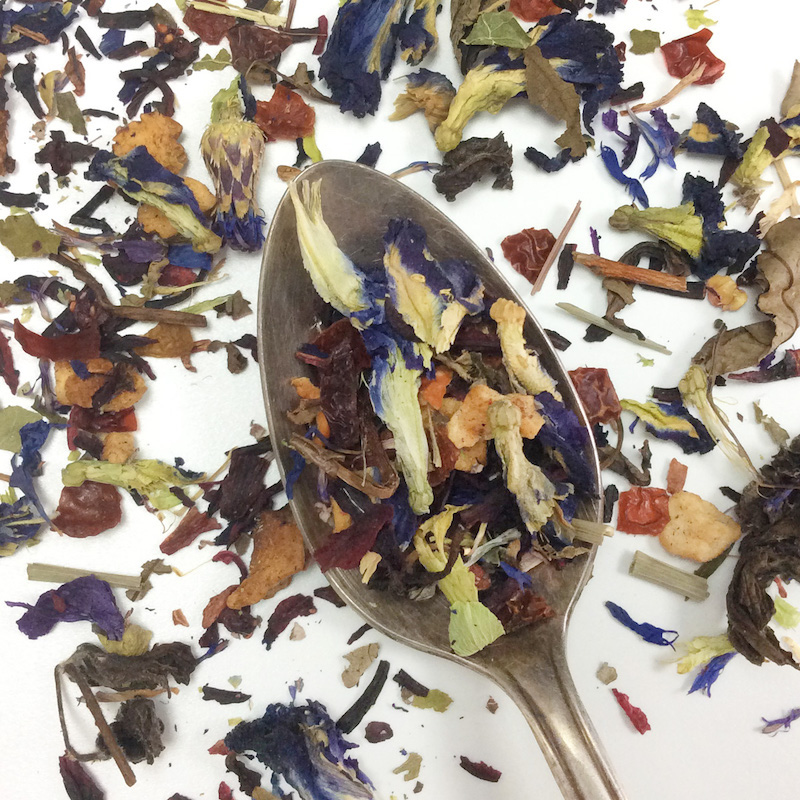 The best part about this flower is that it can change colors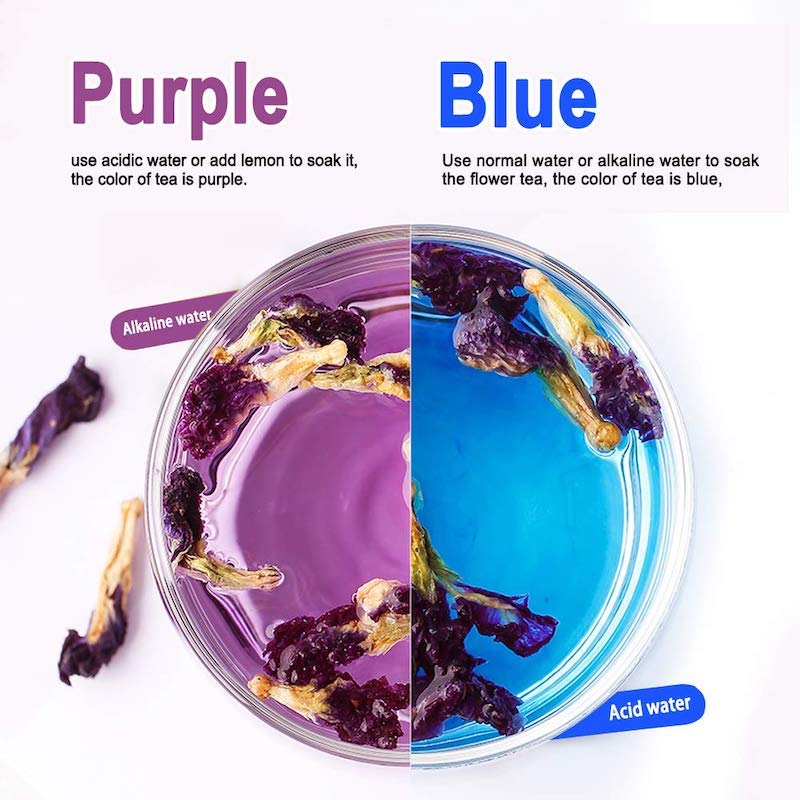 How do you drink Butterfly Pea Flowers?
There are som many ways you can use the butterfly pea flower! You can brew tea and enjoy it as a hot drink or iced drink. To use this flower in various recipes, you have to purchase dried butterfly pea flowers, a powder, or even liquid extract. It is best to use the dried flowers to make herbal infusions and teas and the powder to make healthy smoothies, lattes, bread, and much more. What you may not know is that this powder is sometimes called blue matcha! All in all, blue flower tea is excellent for summer drinks, sourdough loaves of bread, blue lattes and pancakes, and much more. Below we will show you 4 recipes using the butterfly pea flower. Just remember that mixing the blue tea with other ingredients can change the pH levels, which can result in a different color.
Buying dried butterfly pea flowers is perfect for making tea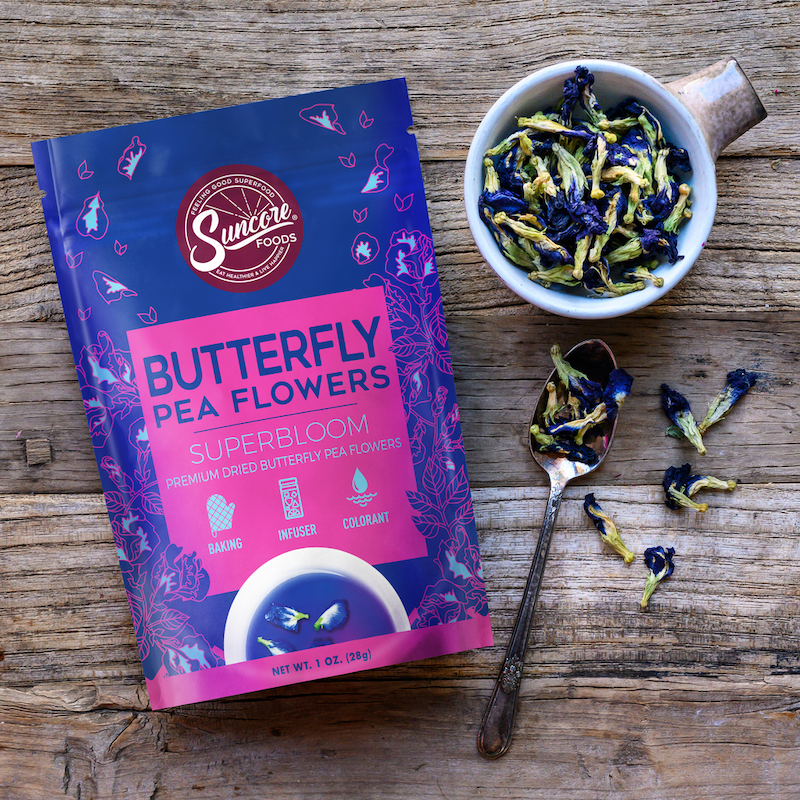 And the powder is perfect for baking various delicious blue goods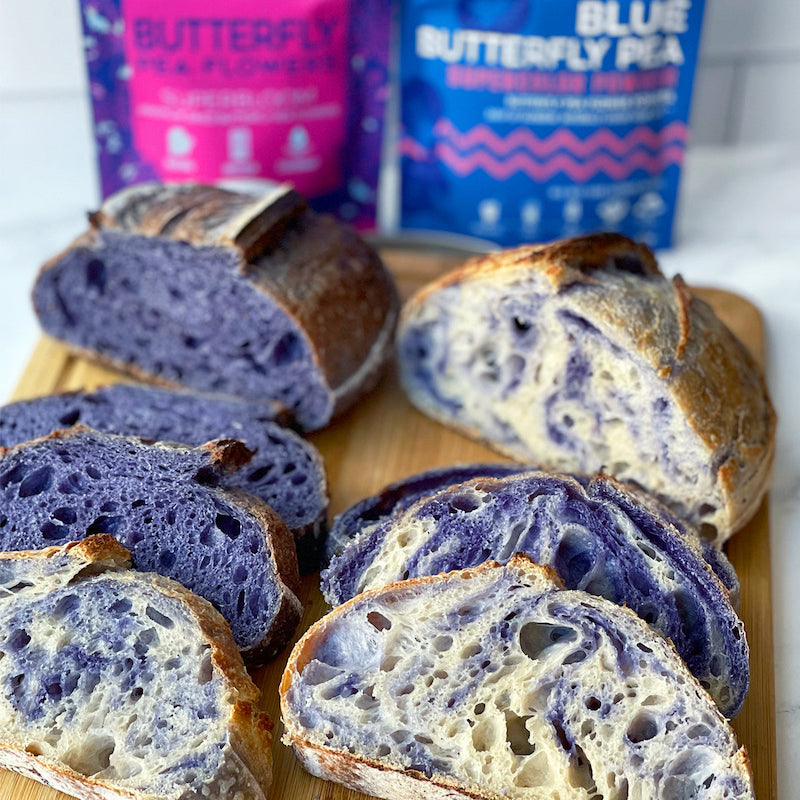 There is also a liquid form, which can be used the quickest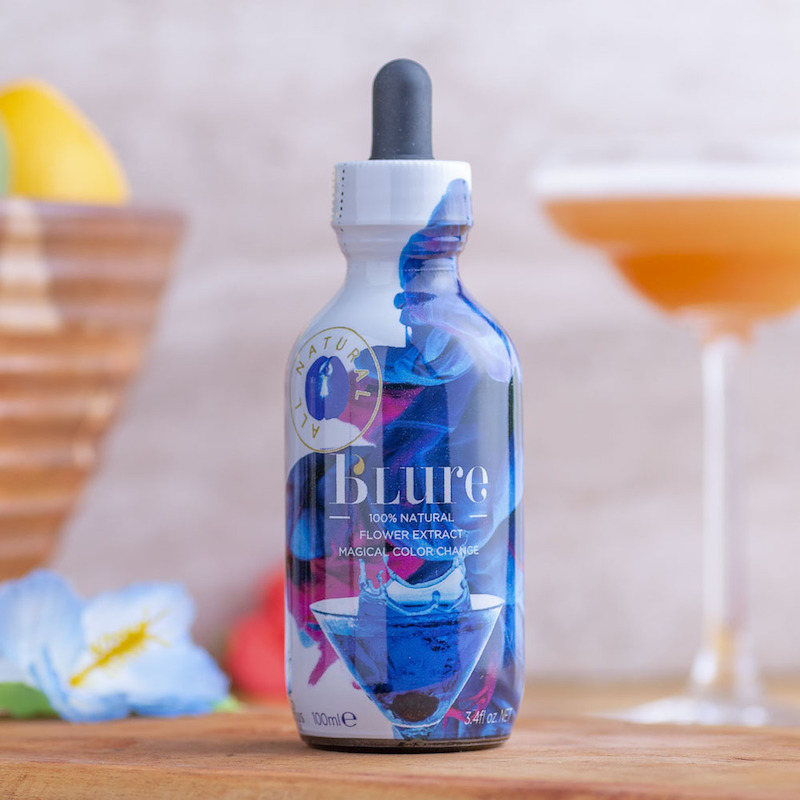 This blue flower is also amazing for coloring cosmetics like soap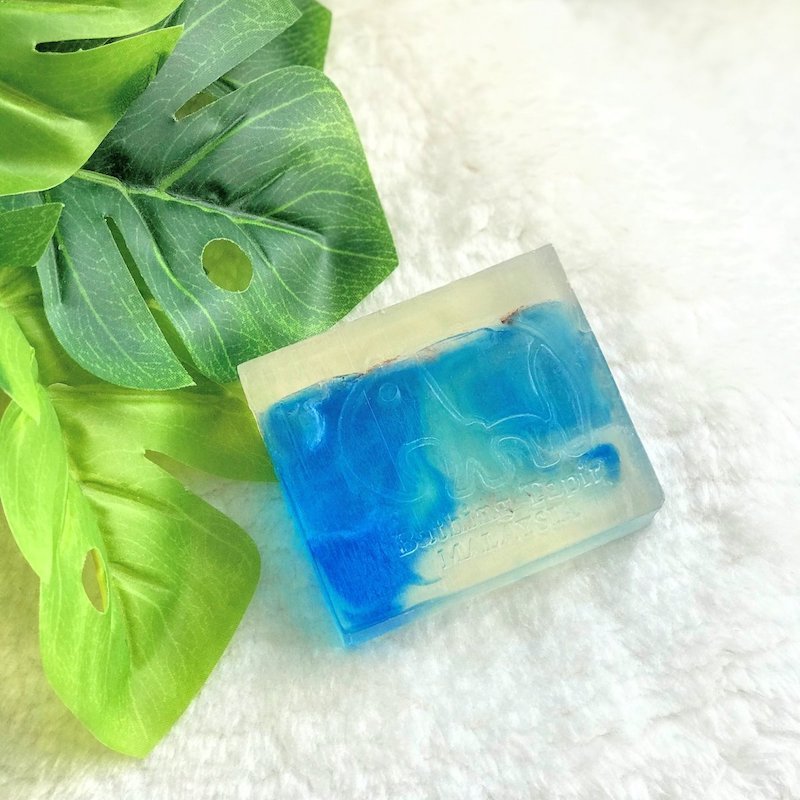 Butterfly Pea Flower Recipes
Here are our favorite blue foods and drinks using butterfly pea flowers. Try them out for their magical and unique look and taste.
With this flower, you can make your own blue milk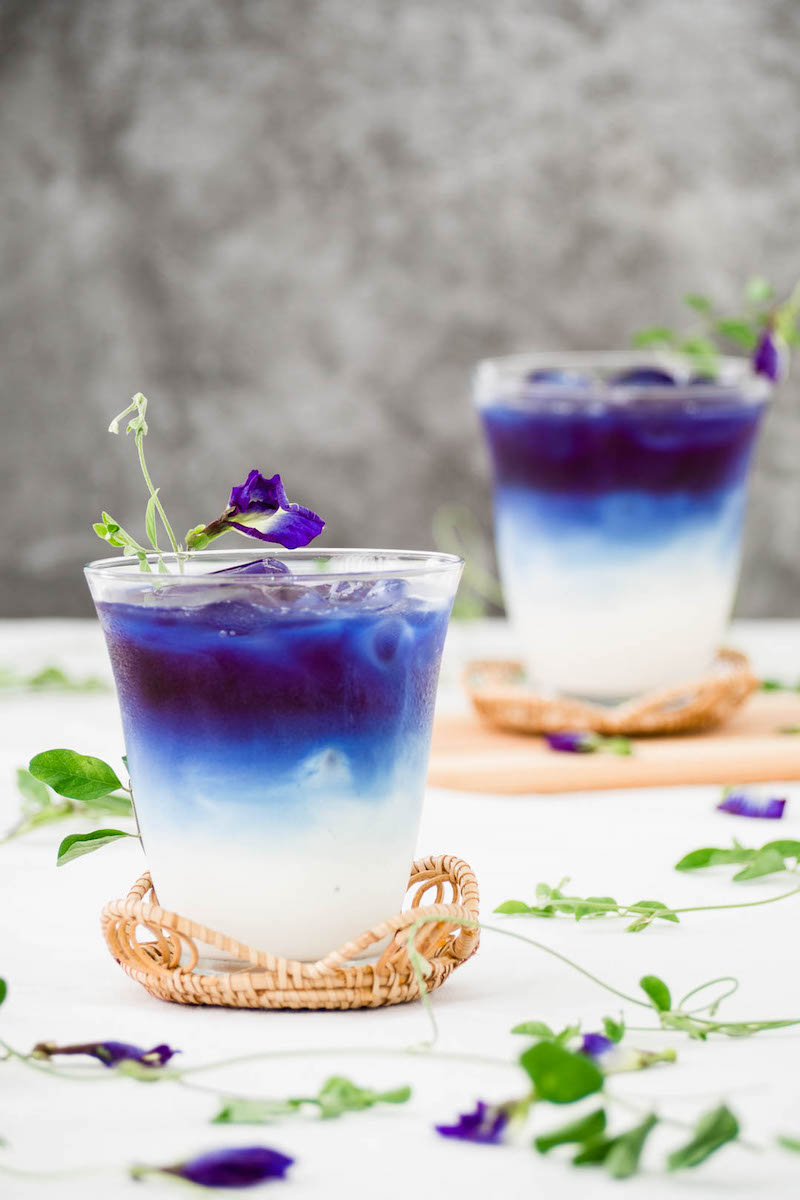 Tasty coffee drinks with a mesmerizing look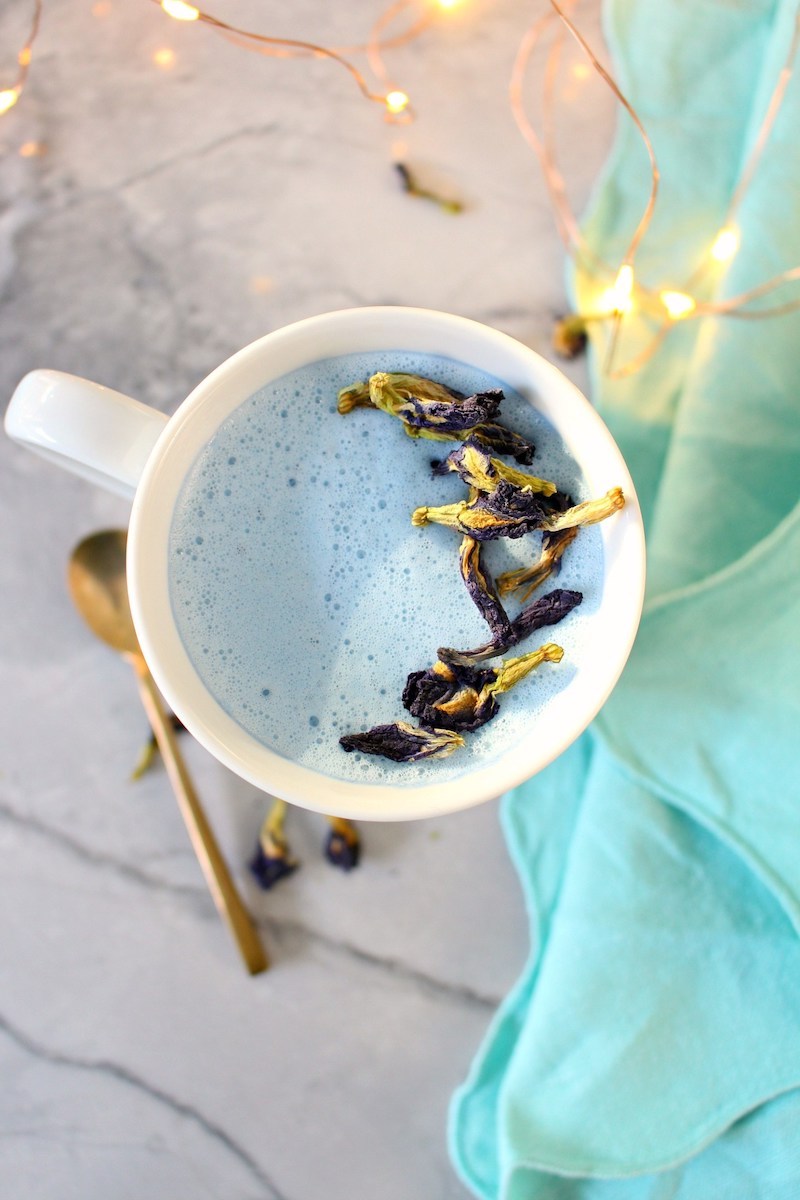 Delicious color-changing cocktails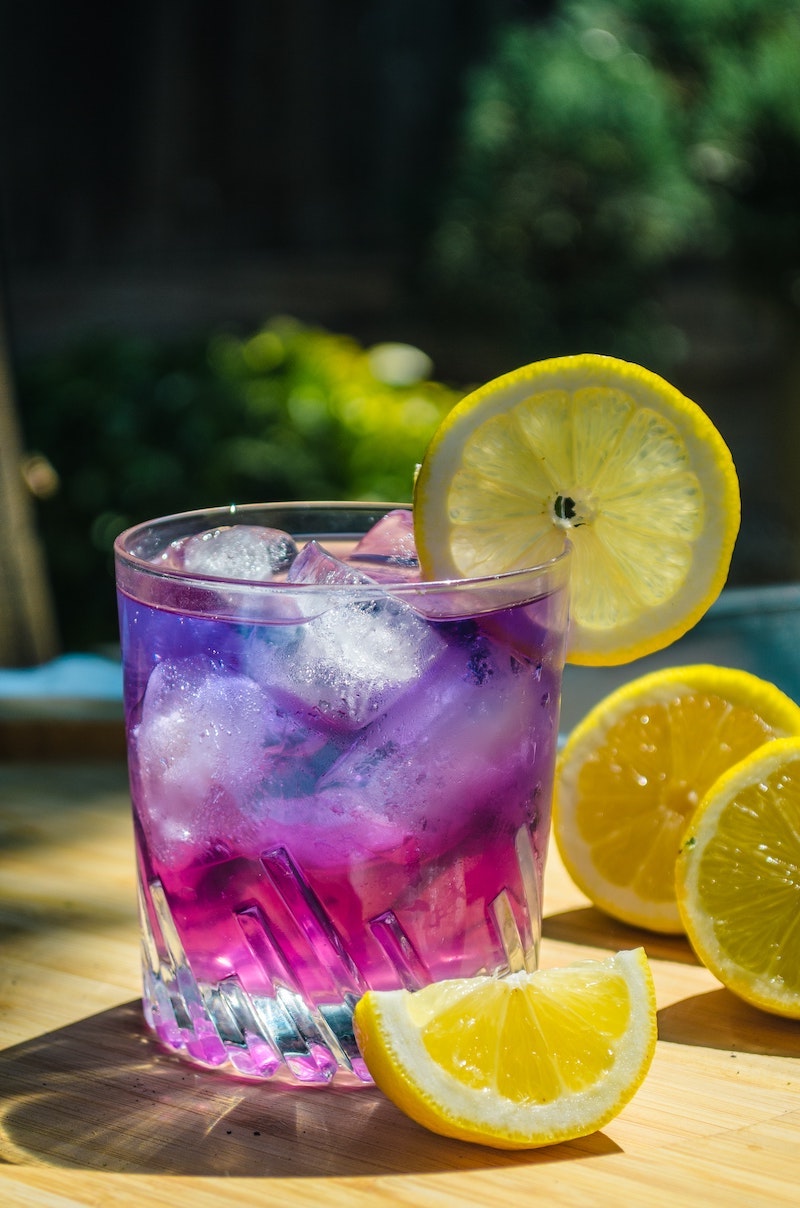 Zesty lemonades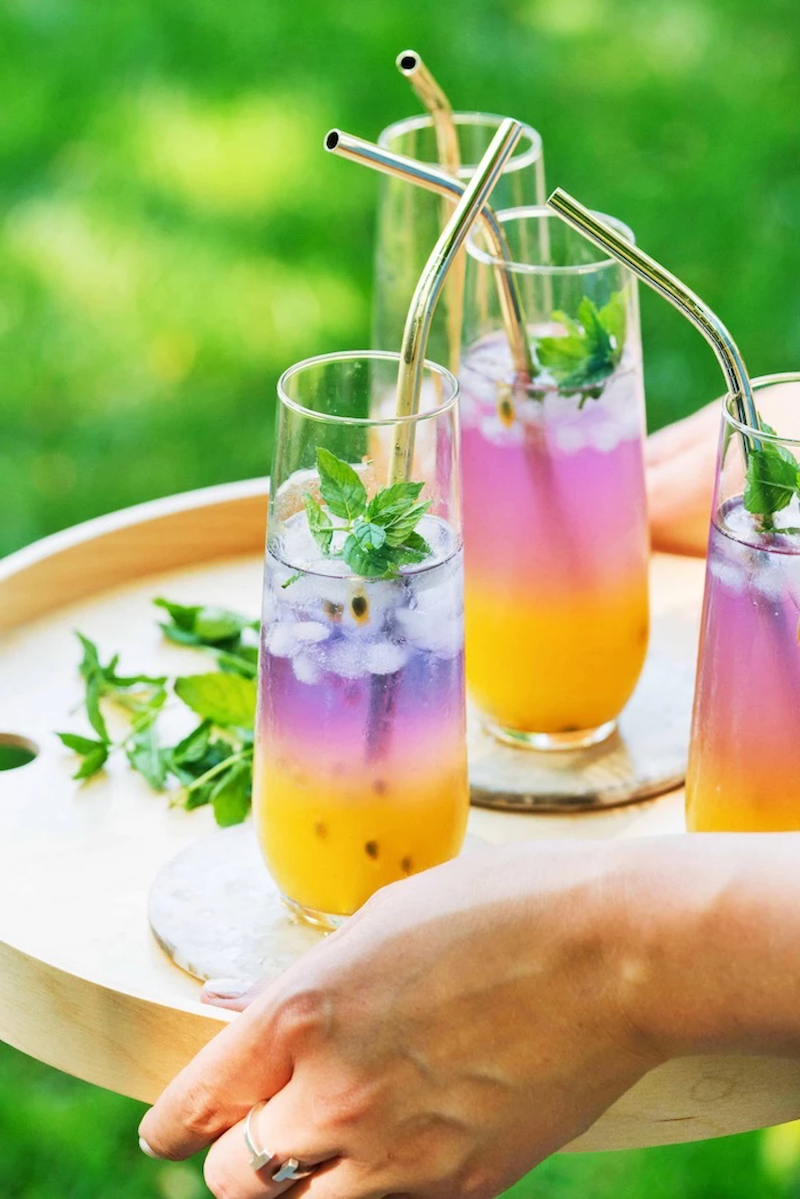 Homemade slurpees for the summer days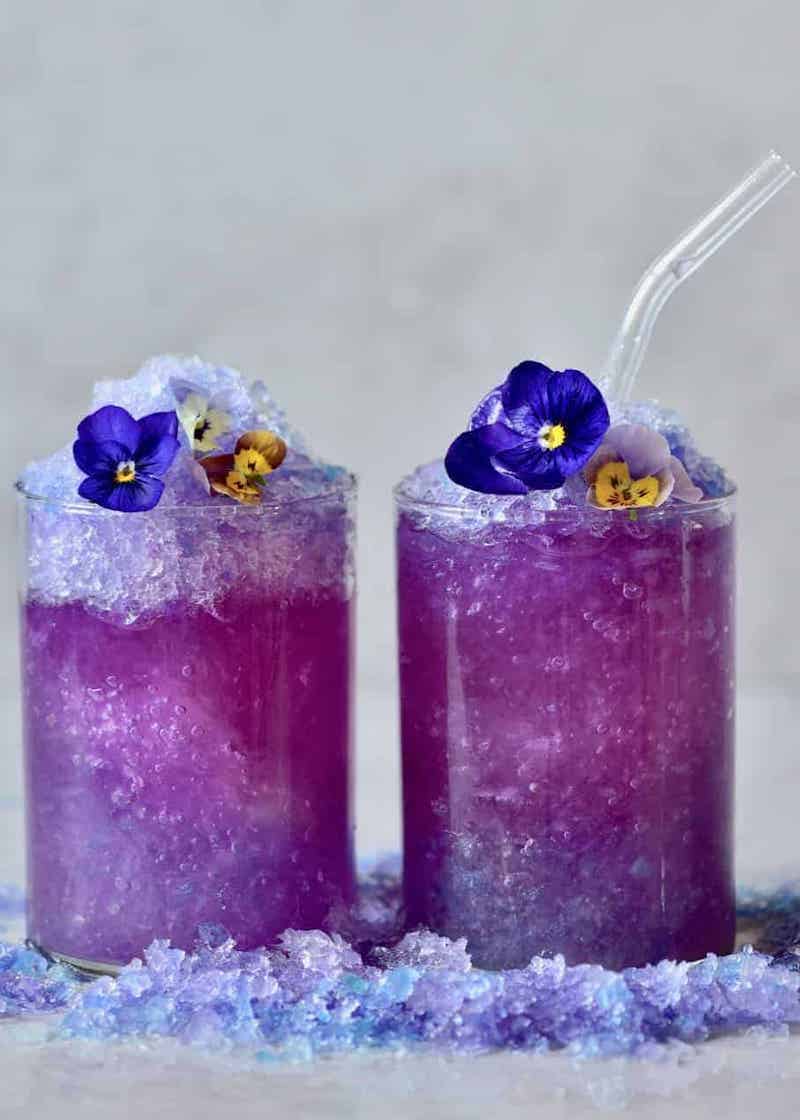 Delicious baby blue cakes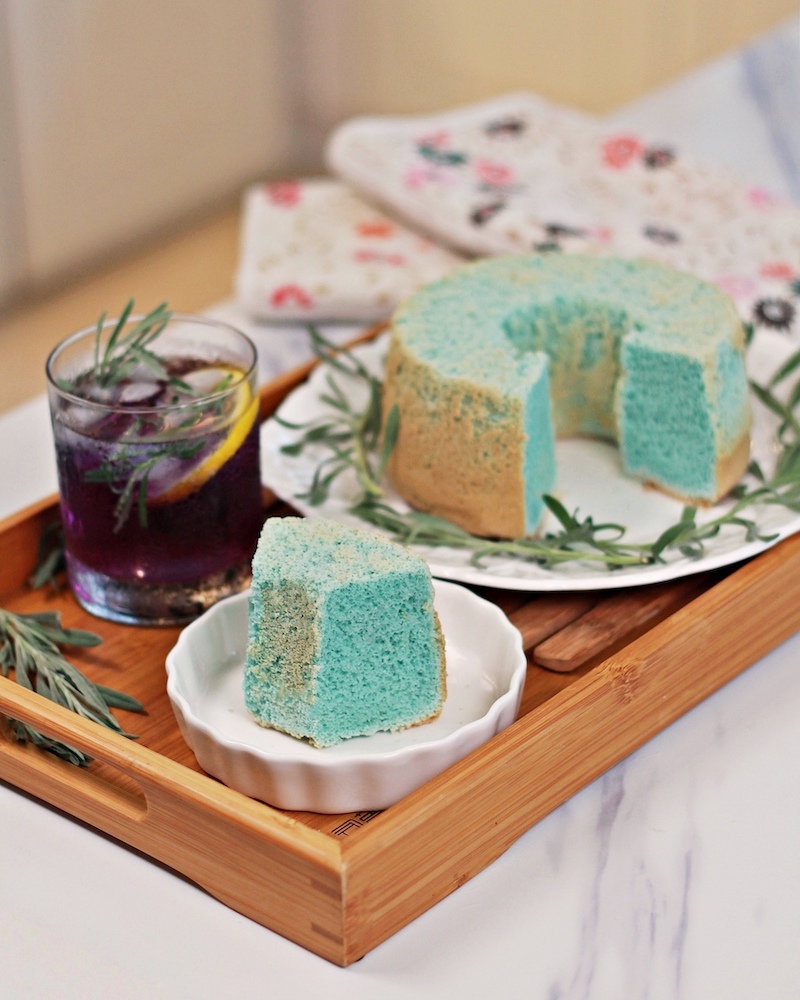 And unique sourdough bread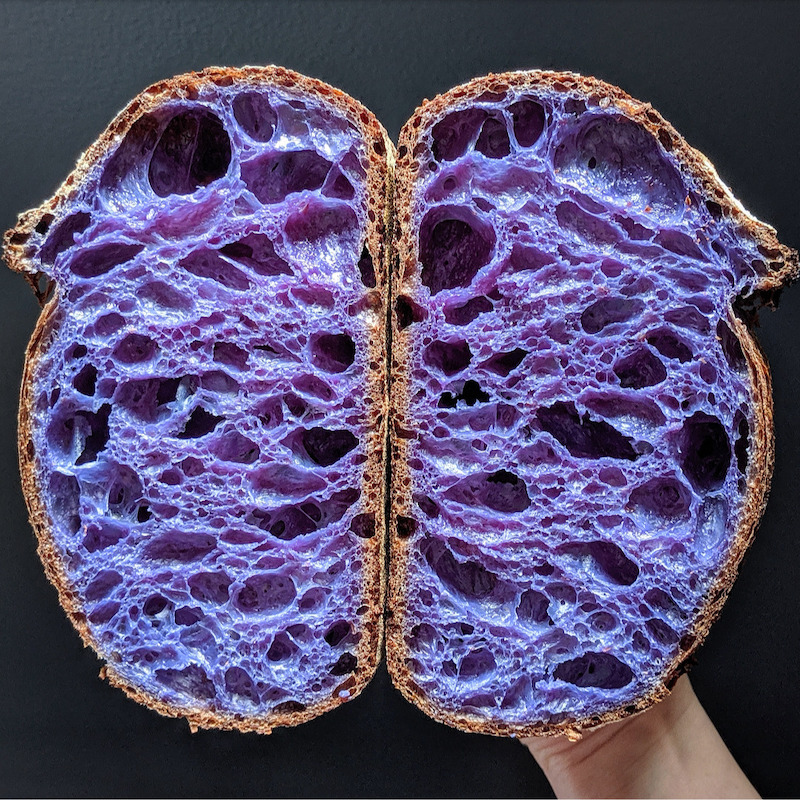 Classic Butterfly Pea Flower Tea (Blue Tea)
This recipe is: caffeine-free, gluten-free, low calorie, vegan, vegetarian
Preparation Time: 3 minutes
Steep Time: 5 minutes
Total Time: 8 minutes
Servings: 2 teas
Ingredients
¼ cup dried butterfly pea flowers
2 cups water
2 glasses ice
brown sugar, agave syrup, or honey to taste (optional)
lime juice or lemon juice to taste (optional)
Step-by-step Instructions
First, boil 2 cups of water in a kettle.
Then transfer the water to a cup and add the dried butterfly pea flowers to the water.
Next, stir the flowers in the water and use the back of the spoon to press the flowers against the cup to extract their color.
Continue to press the flowers for a few minutes until the color of the tea is dark enough.
Then strain the tea with a mesh strainer and discard the flowers.
After that, add your sweetener of choice and some lemon or lime juice if you want.
Finally, fill two glasses with ice and pour the blue pea tea into the glasses.
Enjoy!
Dried butterfly pea flowers are used for making blue tea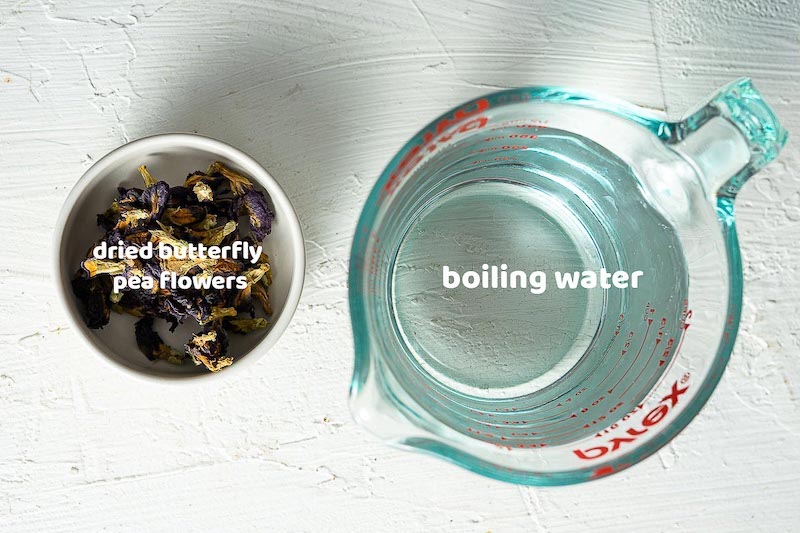 This blue tea is the best way to consume the flower for its health benefits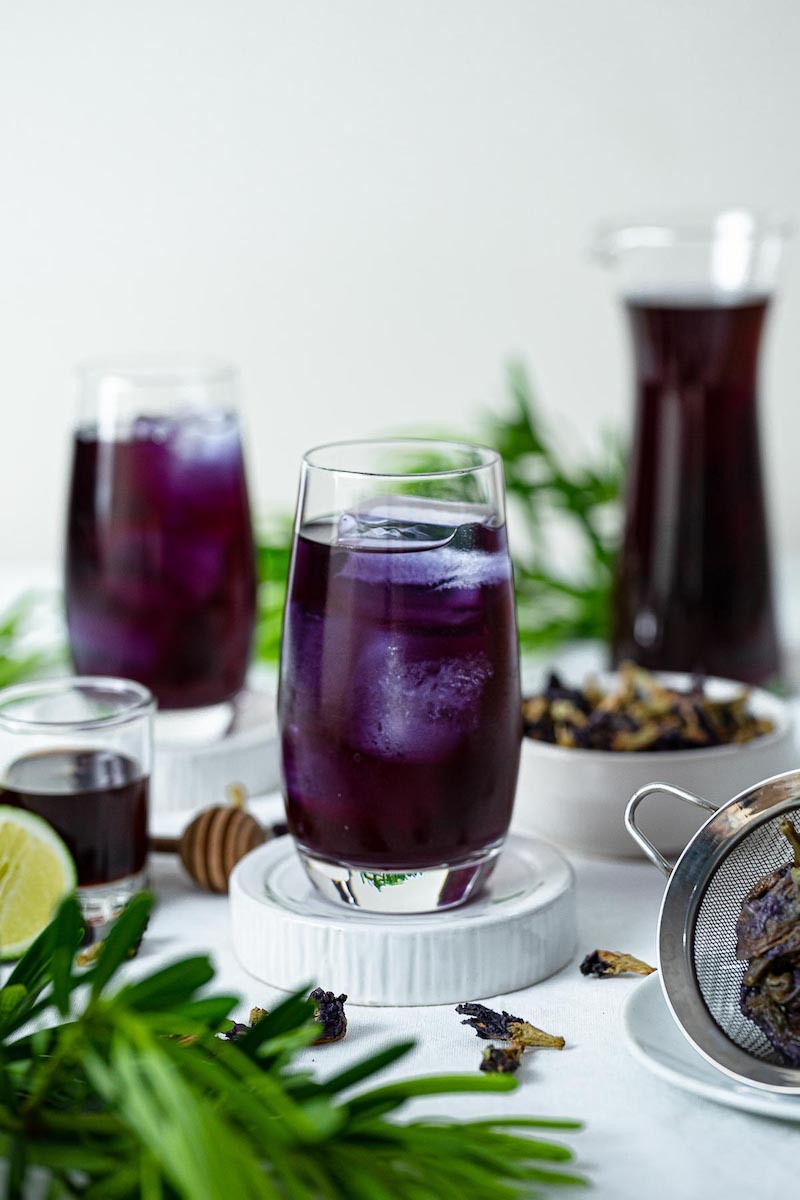 Add some lime juice and watch the magical show unfold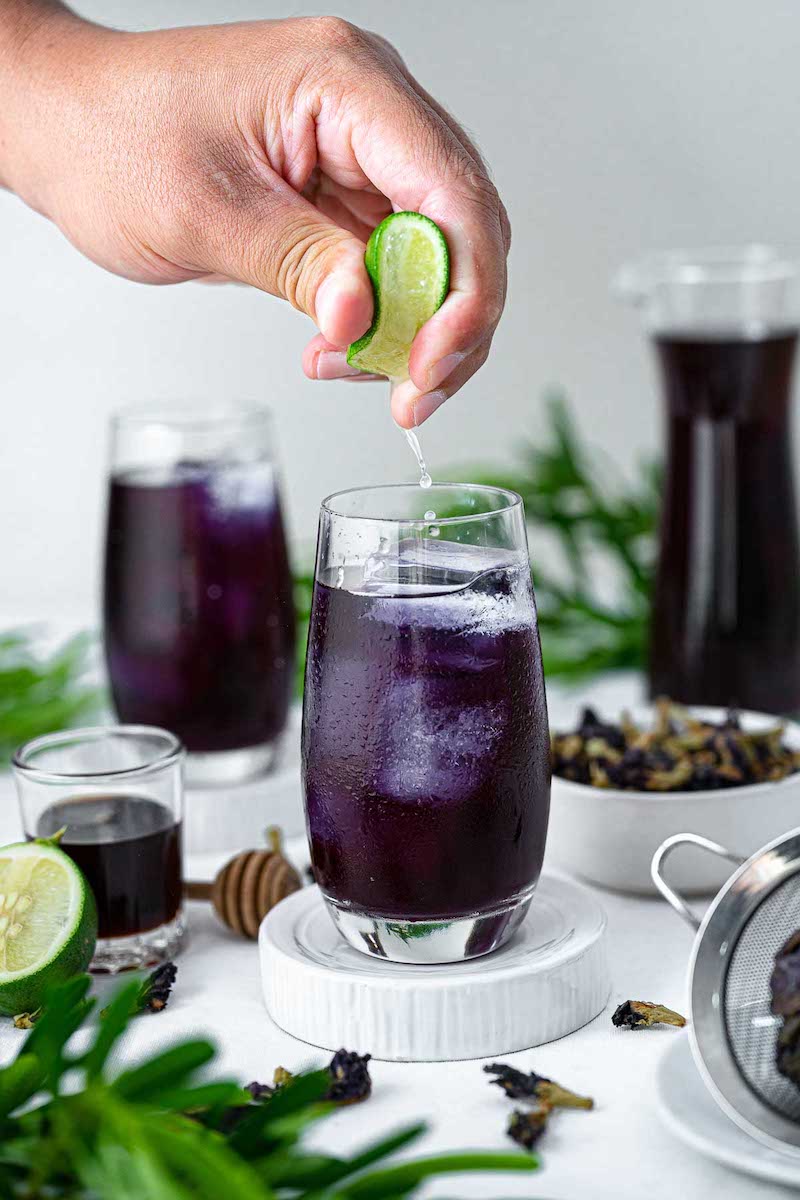 Voila the classic blue tea in its full glory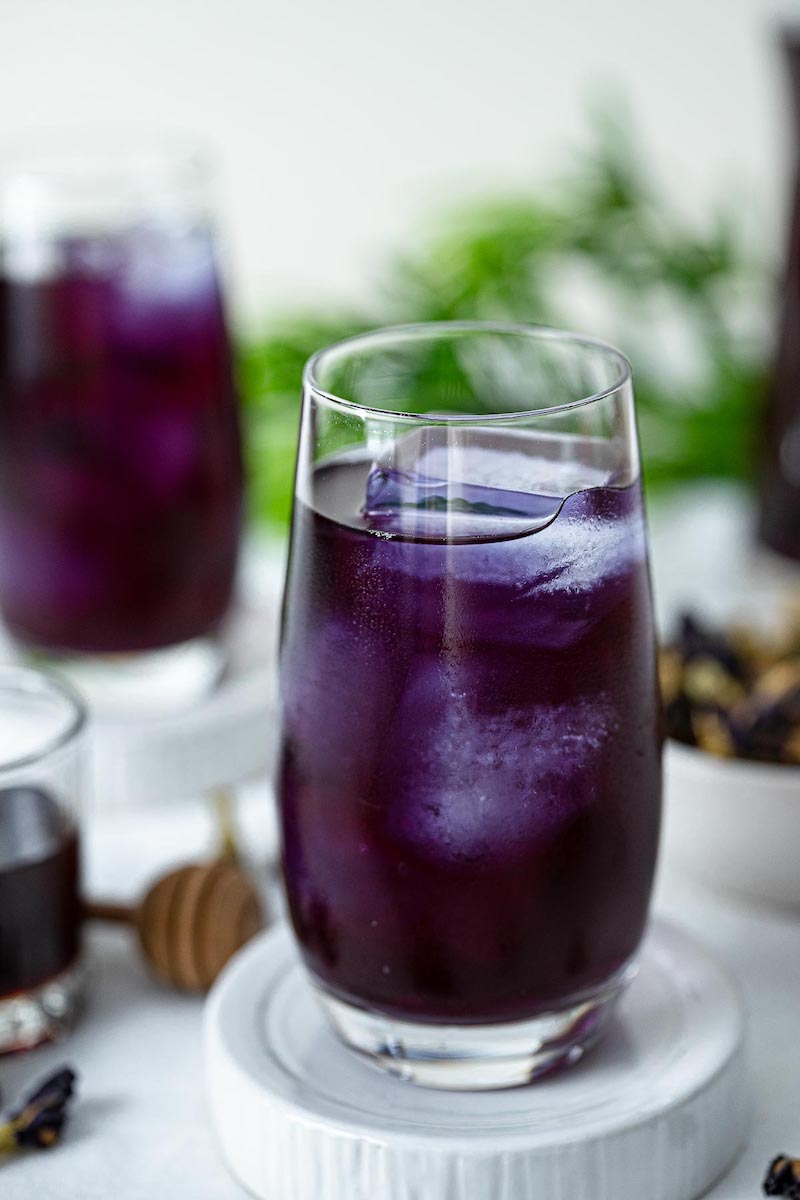 Check out this YouTube video for visual instructions on how to make this blue tea:
Butterfly Pea Flower Latte
This recipe is: vegan
Total Time: 10 minutes
Servings: 2 lattes
Ingredients
2¼ tsp (4 g) butterfly pea powder
1 tsp (4 g) vanilla sugar
¼ tsp ground ginger
¼ tsp ground cardamom
2 tbsp (30 ml) boiling water
2 cups (480 ml) oat milk (or any other plant-based milk you like)
Step-by-step Instructions
First, add all of the powdered mix ingredients to a bowl or jar and give it a good stir.
After that, add 2 tsp of the powdered mix to a glass. Next, add 1 tbsp of boiling water and give it a good stir in order to dissolve the powdered mix.
Finally, add 1 cup of warm oat milk (or any other plant-based milk you like) and stir.
Enjoy!
Let's make some delicious blue lattes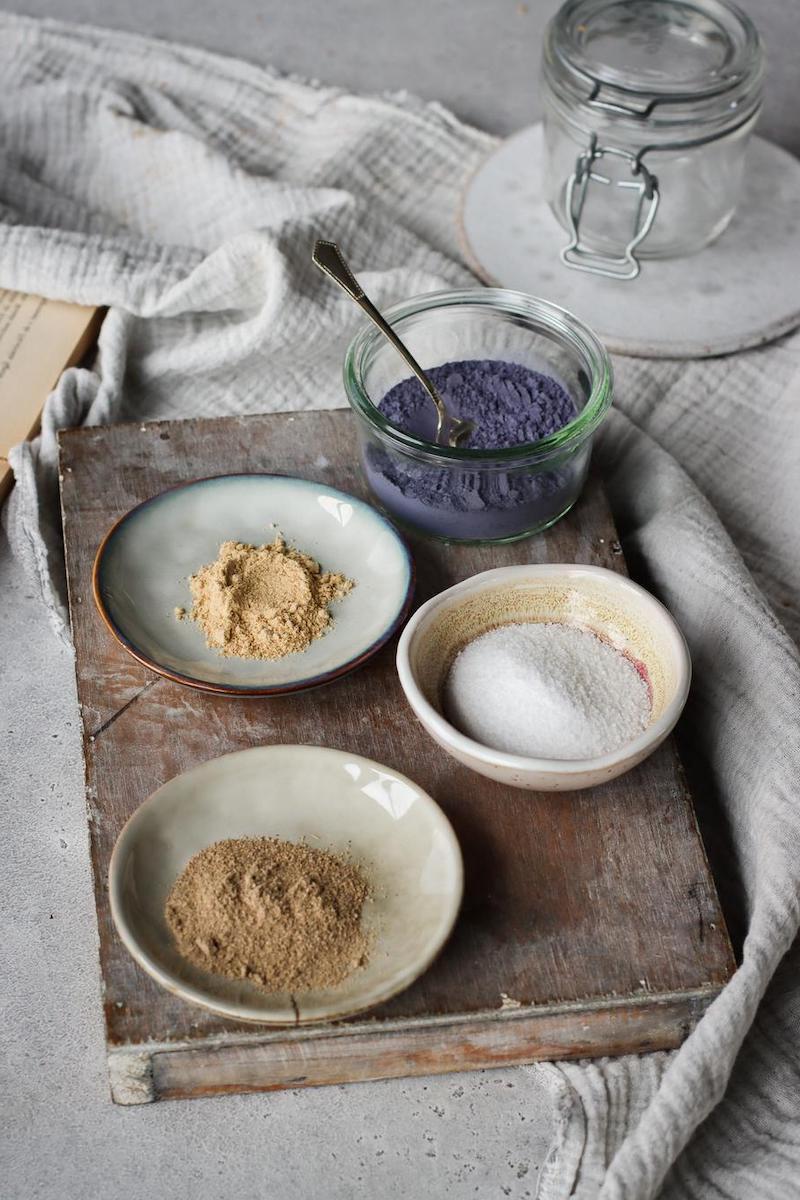 Mix all of the powder ingredients first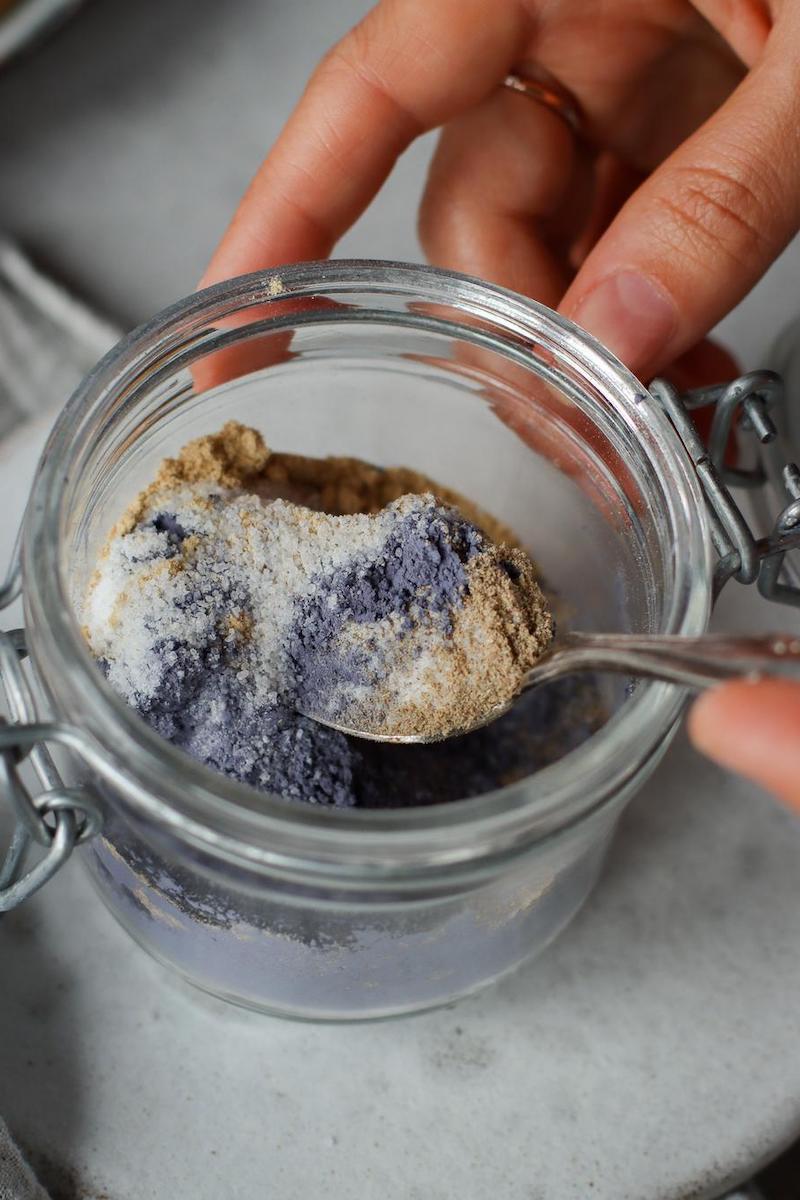 Add some of the powder in a glass and pour in the hot water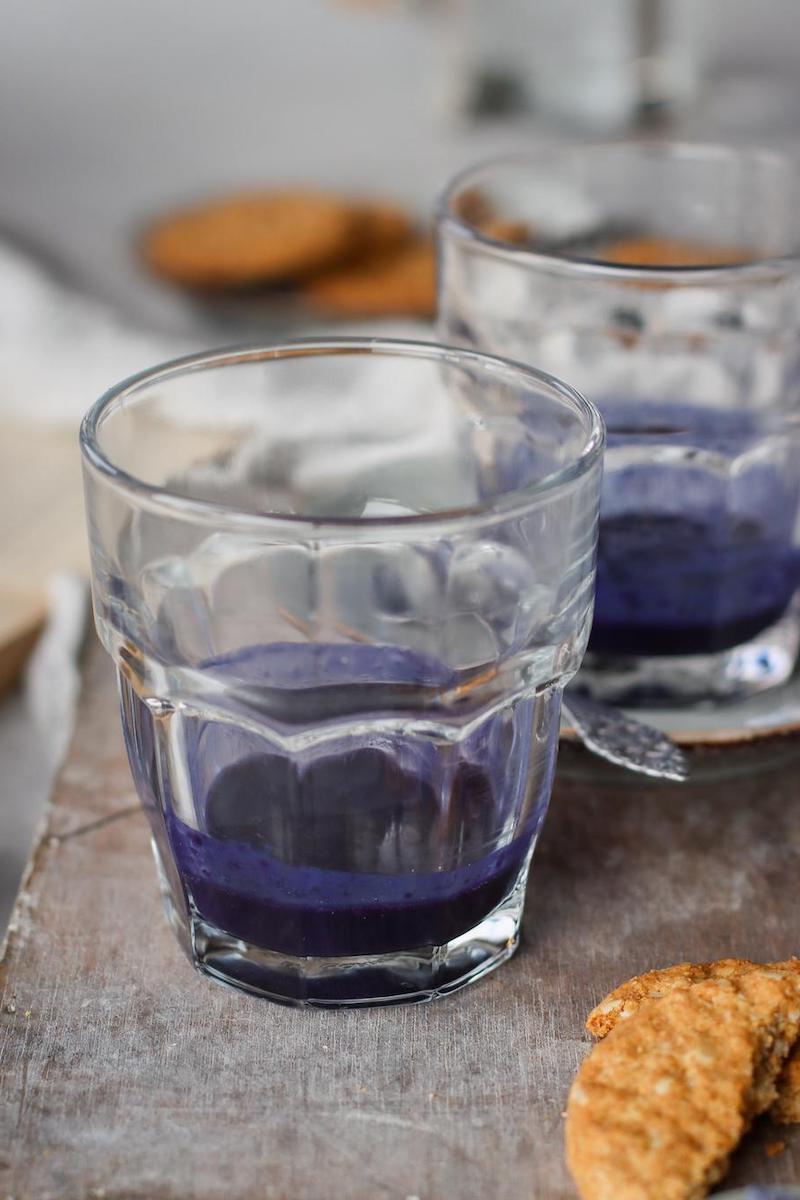 Now it is time for the warm oat milk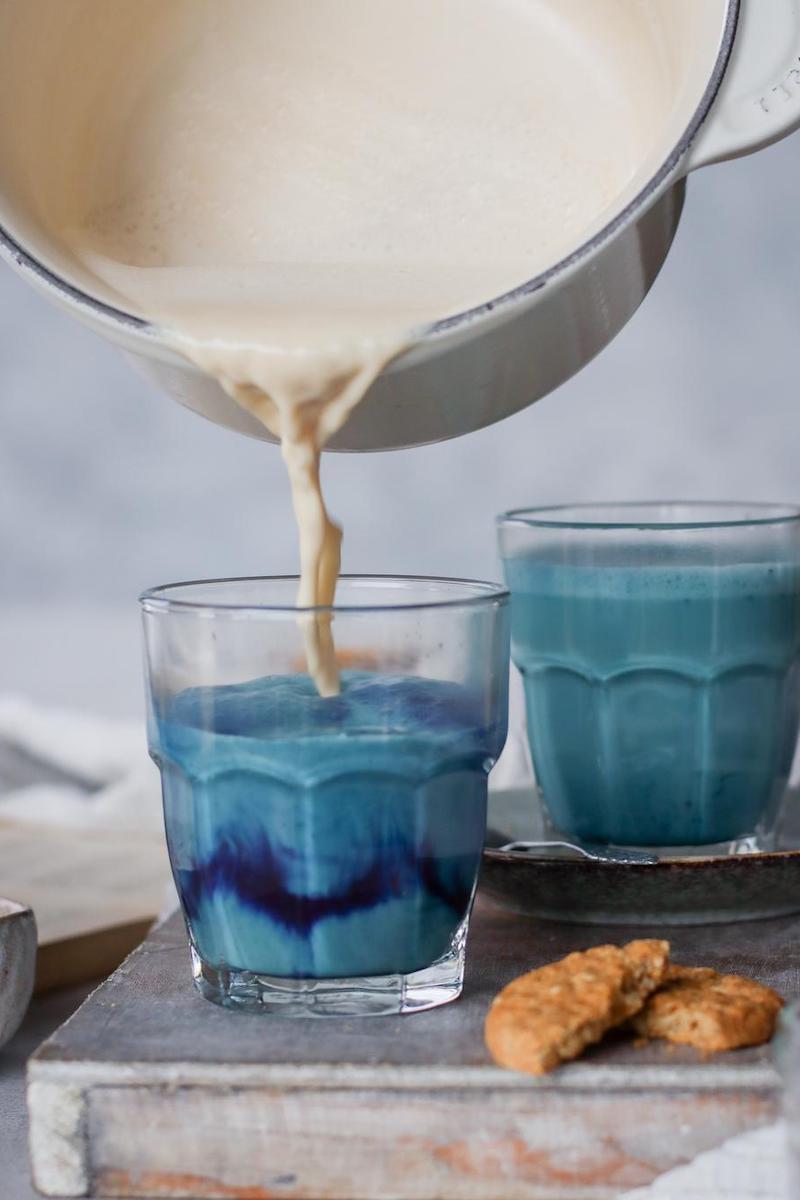 The most delicious and special latte recipe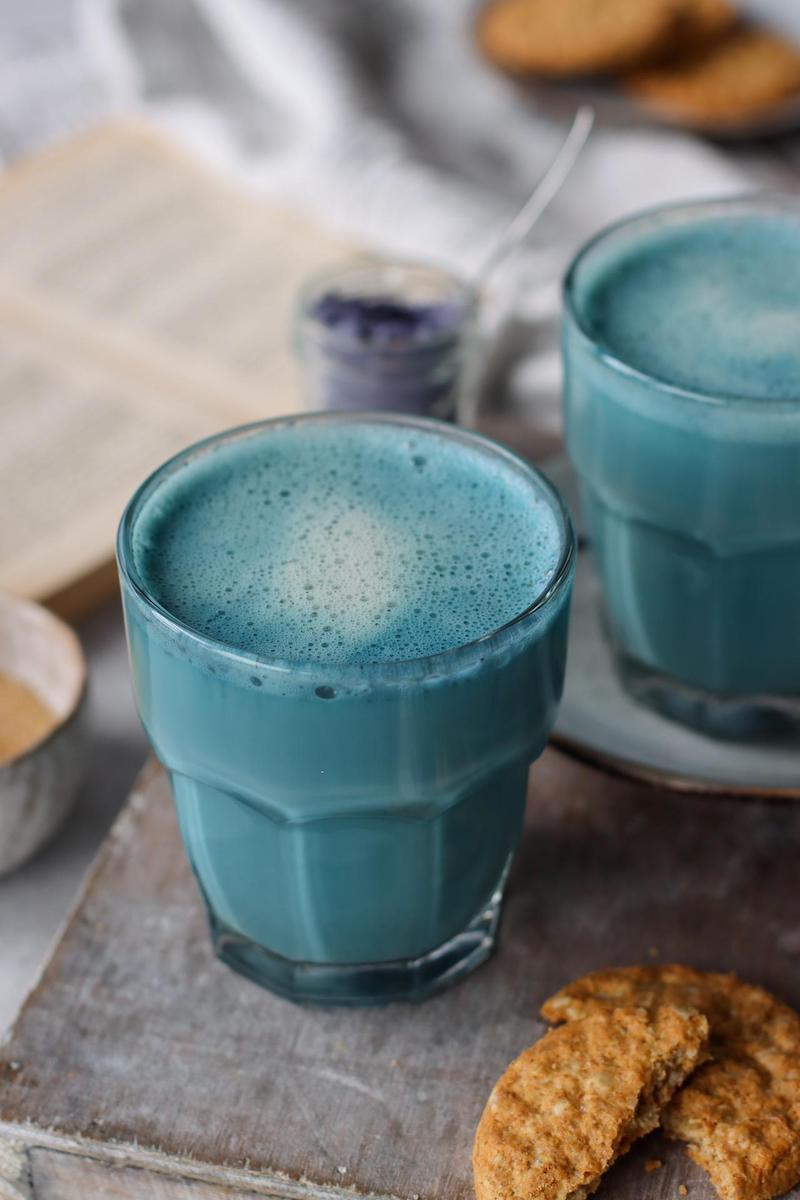 Enjoy it with some healthy biscuits on the side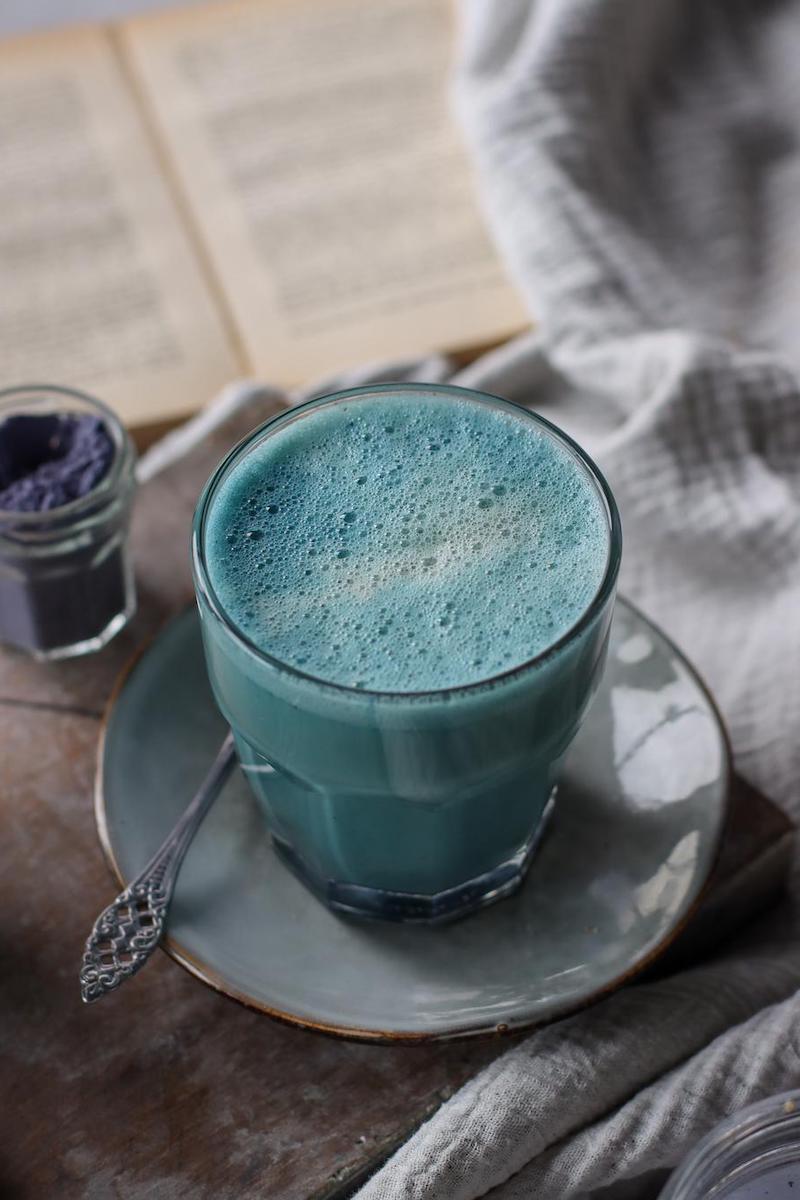 Check out this YouTube video for visual instructions on how to make this mermaid latte:
Butterfly Pea Flower Matcha Lemonade
Total Time: 10 minutes
Servings: 2 drinks
Ingredients
For the lemonade
1 cup water
1/2 cup sugar
1/4 cup lemon juice
For the butterfly pea flower tea
2 teaspoons butterfly pea flowers
1 cup water
For the matcha
2 teaspoons matcha
1 cup cold water
Step-by-step Instructions
Start by making a simple syrup by adding sugar and water into a saucepan and bringing it to a boil.
Then lower the heat to a simmer until the sugar has completely dissolved for about 3 minutes.
Next, take it off the heat and let it cool.
After that, stir in the lemon juice and set it aside.
To make the tea, steep the butterfly pea flowers in hot water for about 3-5 minutes. (The longer you steep the flowers, the darker blue the tea will be)
After that, discard the flowers and let the tea cool off.
Next, make your matcha how you usually prepare it. You can use a blender or the standard method with a bamboo whisk.
After that, take out two glass cups filled with ice, pour in the butterfly pea flower tea about a third of each cup.
Finally, pour in the lemonade until it reaches 2/3 of the cup, and top each cup with the matcha.
Enjoy!
Gather all of your ingredients beforehand so you don't lose any time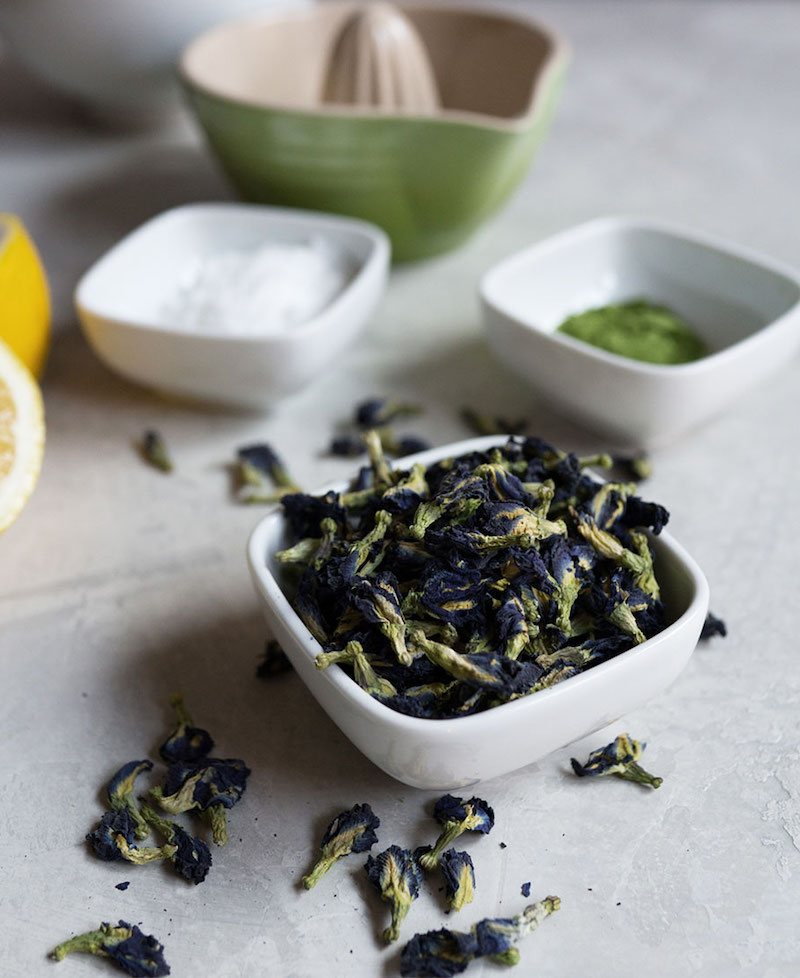 First, make the blue tea so it has some time to cool down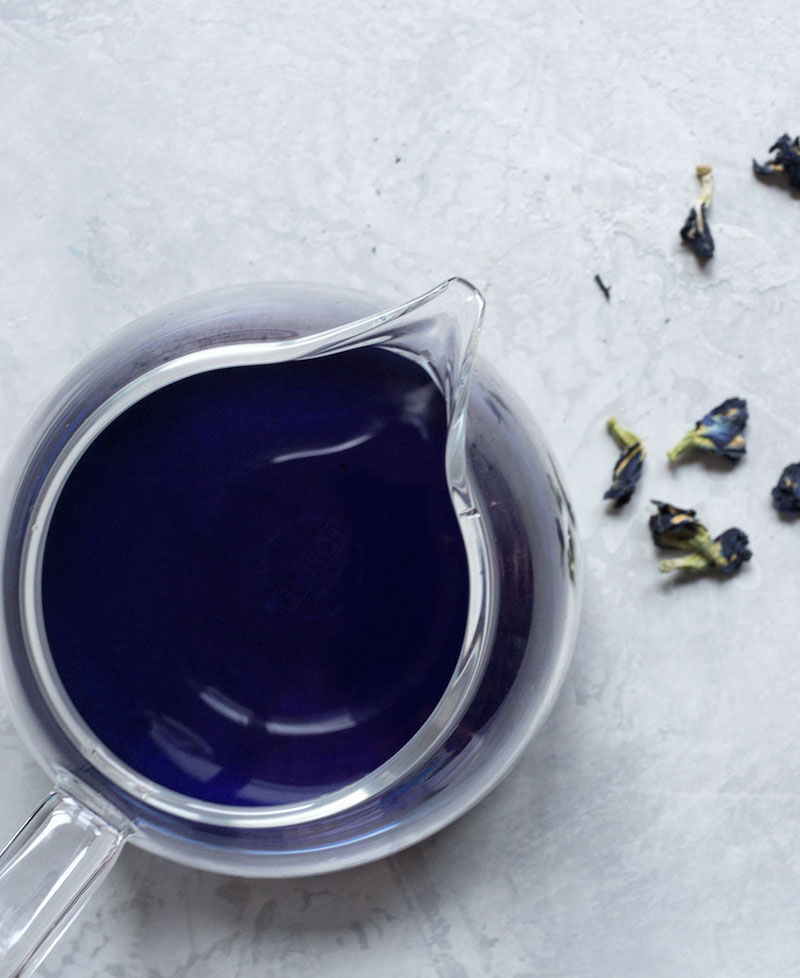 Then move on to making the fresh homemade lemonade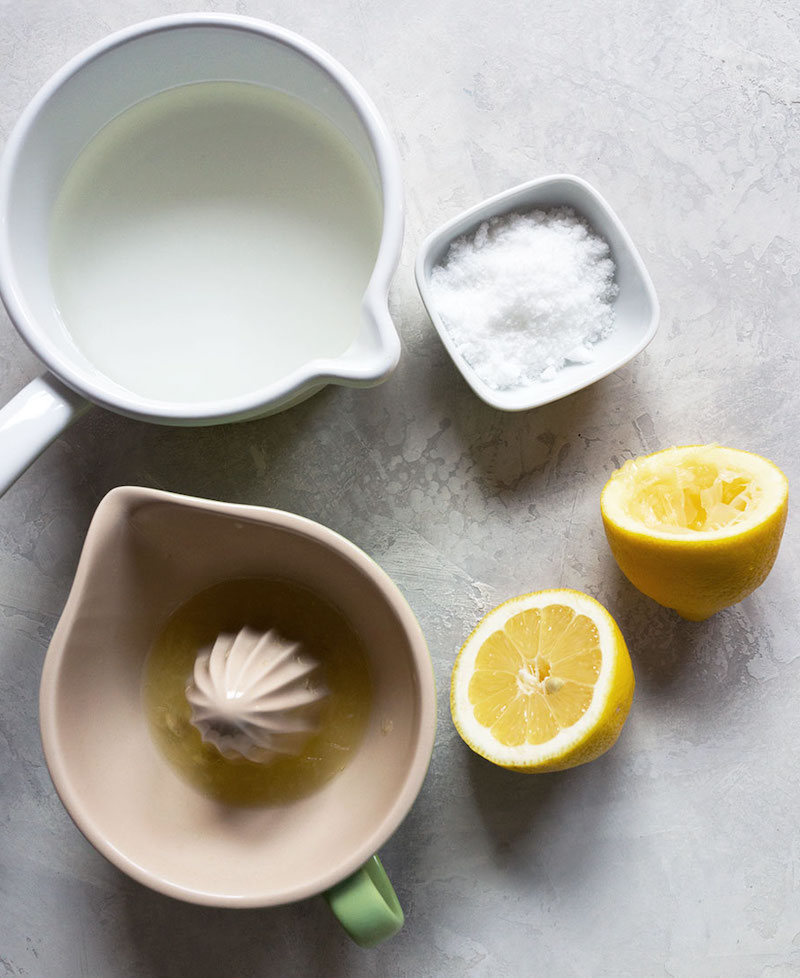 Use your preferred means of making some green matcha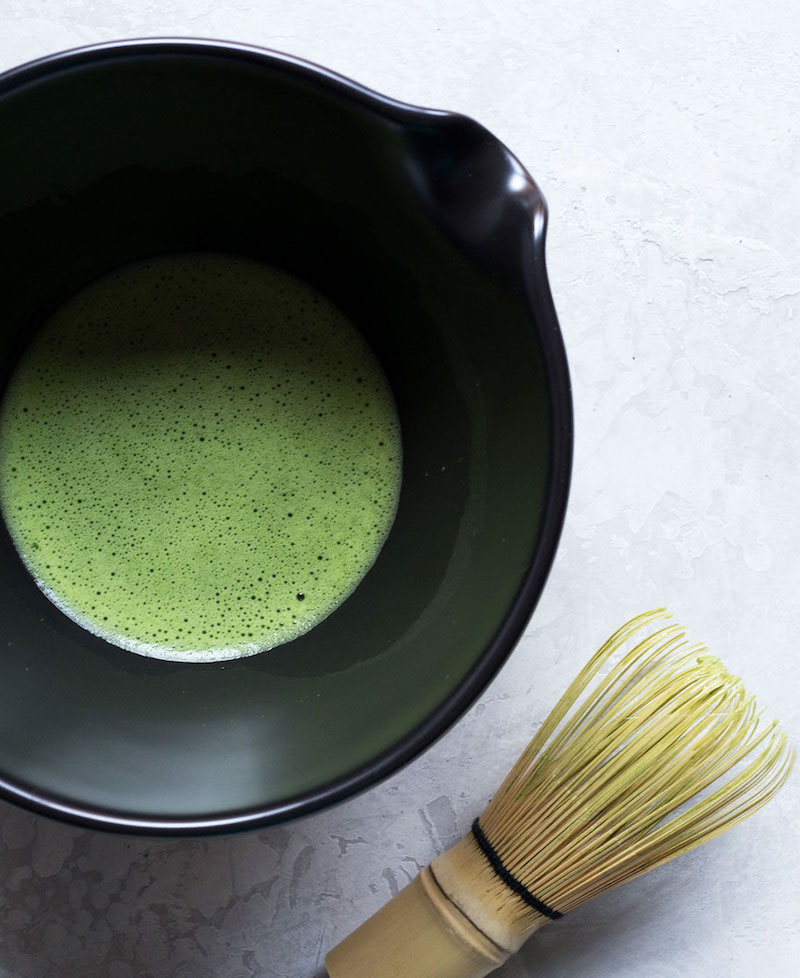 Start with some ice and the blue tea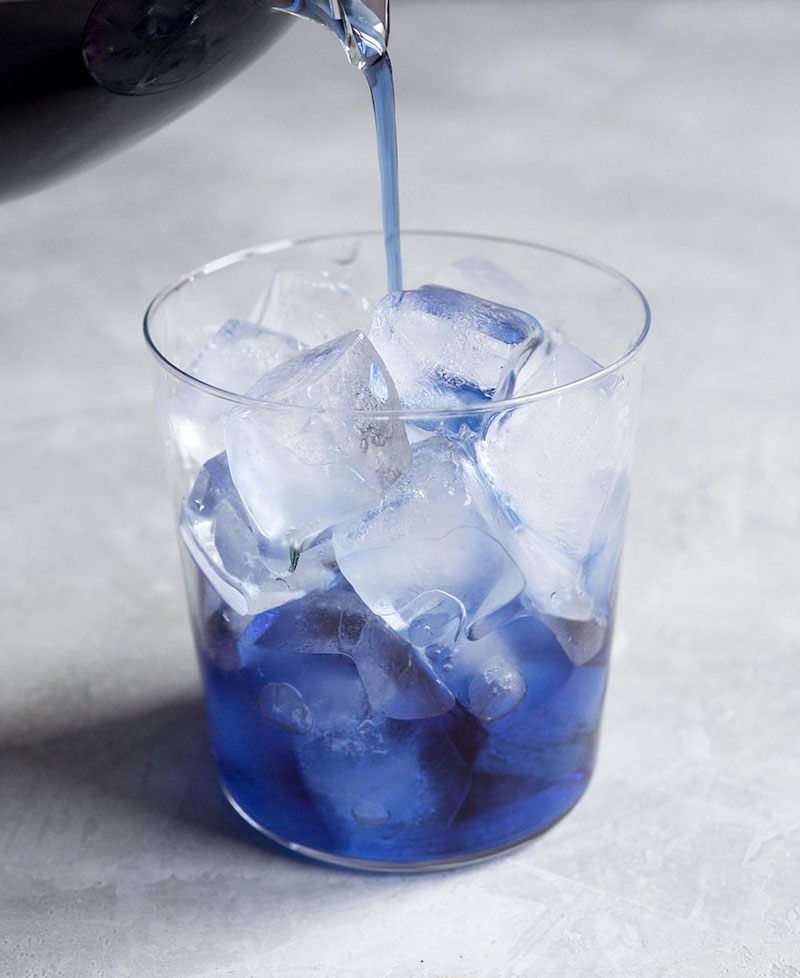 Then add the lemonade and see how the magic works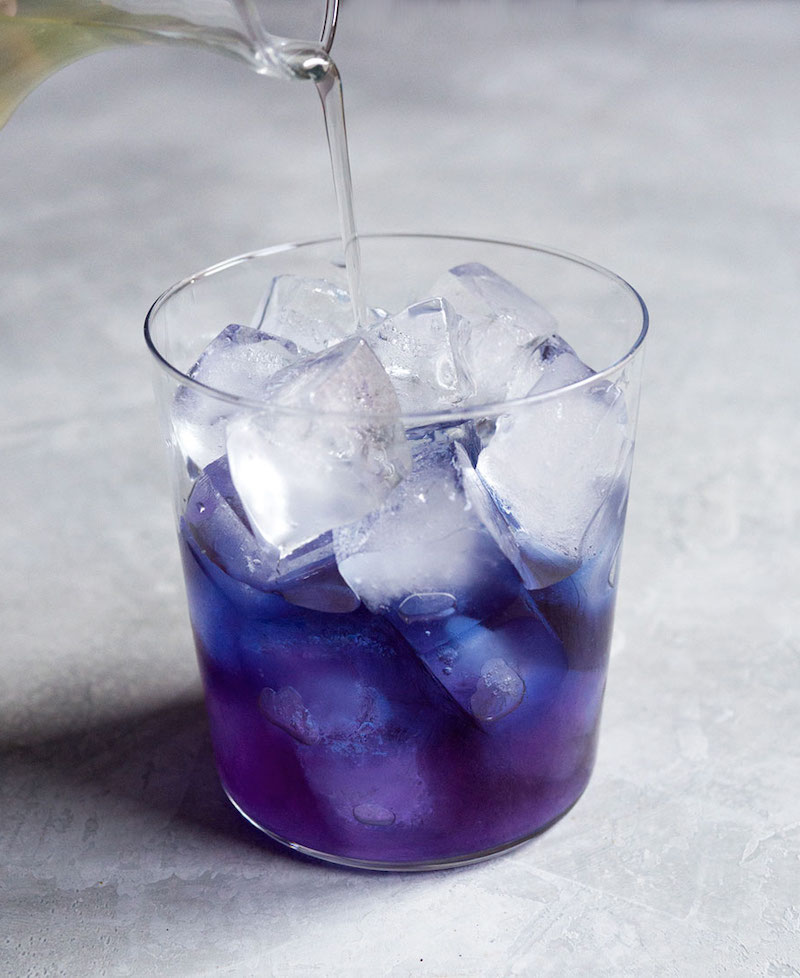 The drink will start changing colors and turning a nice purple-ish color
Finally, add the matcha on top and enjoy your delicious drink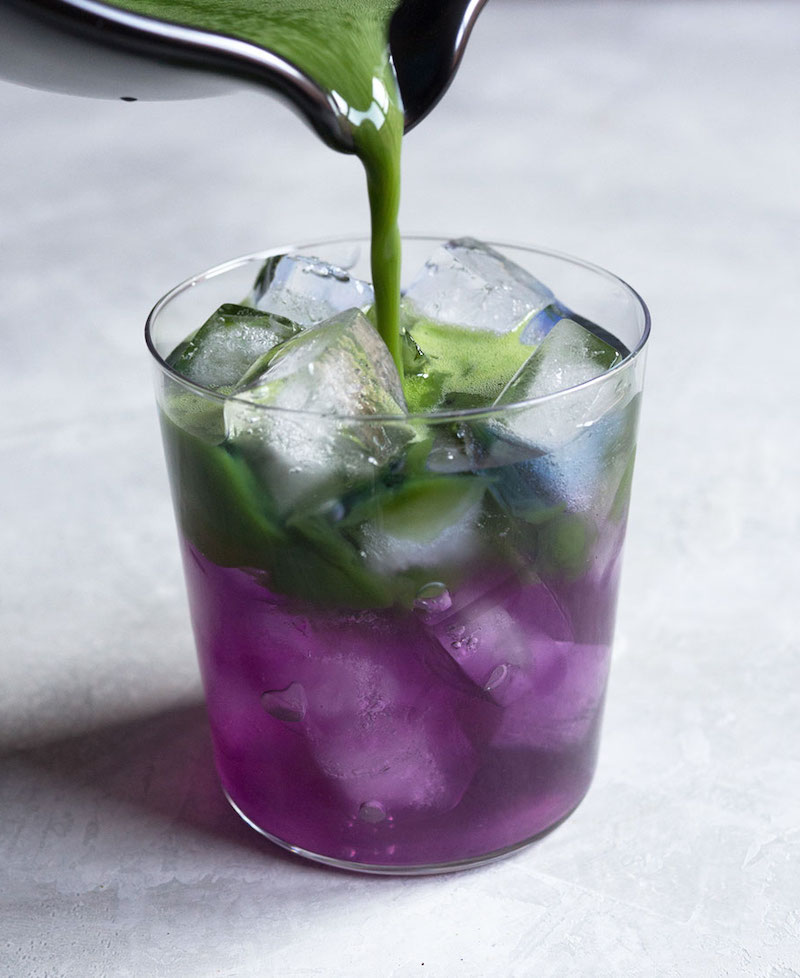 This drink are what mermaid dreams are made from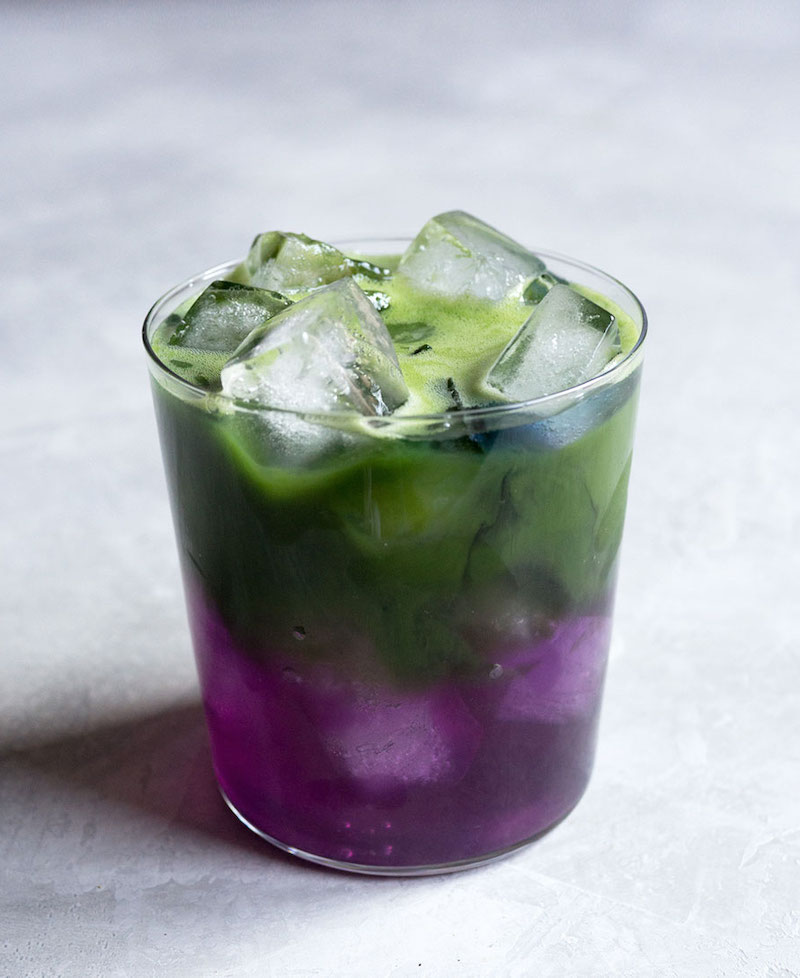 Check out this YouTube video for visual instructions on how to make this magical matcha drink:
Butterfly Pea Flower Blue Pancakes
This recipe is: gluten-free, vegan, dairy-free, soy-free, nut-free
Preparation Time: 10 minutes
Cooking Time: 30 minutes
Total Time: 40 minutes
Servings: 3 servings
Ingredients
For the pancakes
1 cup fine buckwheat flour
1 cup white rice flour
2 teaspoons baking powder
2 teaspoons butterfly pea flower powder
6-7 tablespoons agave syrup (can substitute with honey or maple syrup)
160 ml (5.4 oz) of almond milk (or any other plant-based milk you like)
For the chocolate syrup
60 g (1/2 cup) coconut cream
50 g (1/4 cup) dark chocolate (85% cacao)
1 tablespoon coconut oil
1-2 tablespoons agave syrup (can substitute with honey or maple syrup)
Step-by-step Instructions
First, place the buckwheat flour, white rice flour, butterfly pea flower powder, and baking powder in a medium-sized bowl.
Then add the rice milk and agave syrup, and mix well until well combined. Add more syrup if you want the pancakes to be sweeter.
If the pancake batter is too thick, add some extra rice milk.
After that, take out a pan and brush it with some coconut oil. Then preheat it under medium-low heat.
Next, pour some of the pancake batter into a small circle. When the pancakes start bubbling a bit on the top, flip them over and cook them for a bit on the other side.
Then repeat until all of the pancakes are done!
To make the chocolate syrup for the pancakes, melt the dark chocolate with the 1 tablespoon coconut oil over low heat and let it cool for a bit.
Then add the coconut cream, melted chocolate, and agave to а blender and blend until the syrup is completely smooth.
Finally, stack your pancakes, add the chocolate syrup, and any other toppings you would like.
Enjoy!
For baking use butterfly pea flower powder, which is the easiest way to dye batter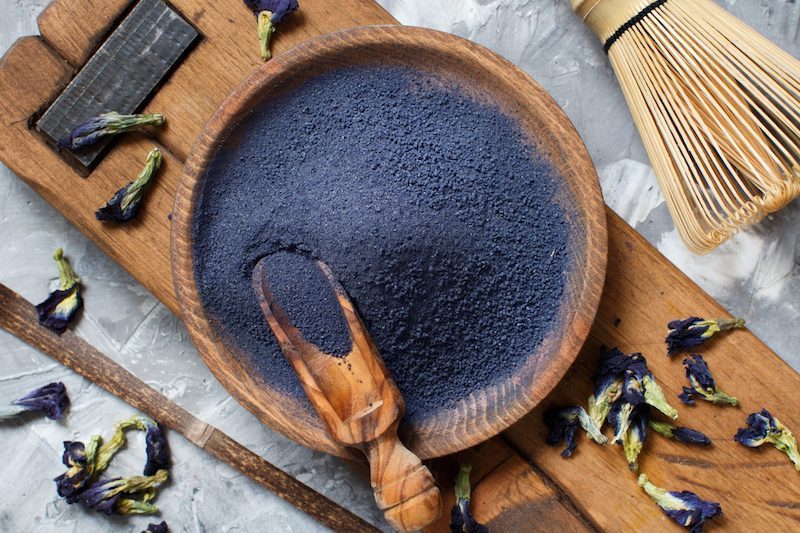 These blue pancakes are a show stopper with both their look and taste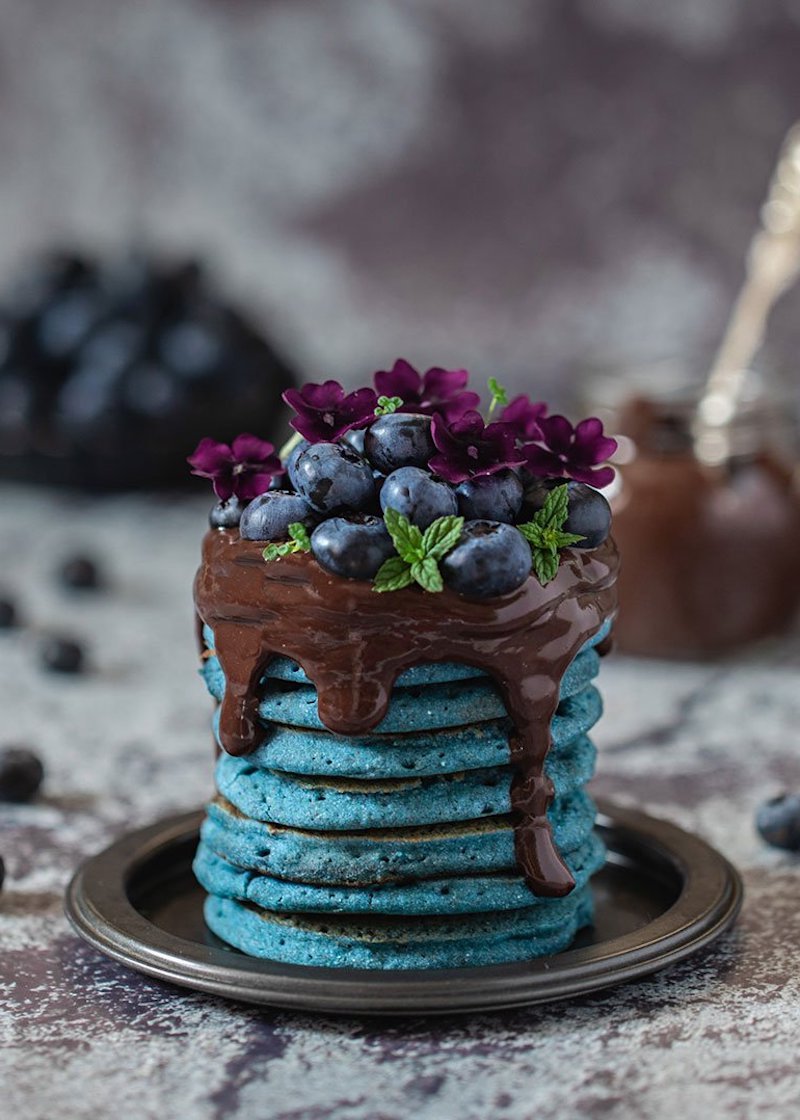 Check out this YouTube video for visual instructions on how to make amazing blue pancakes: