---
We are all used to making a nice cup of tea, enjoying every warm sip of it before throwing away the tea bag, and continuing with our day. But what if we tell you that this little tea bag you just threw away has a lot of cool uses that can benefit you and your household? That's correct, tea bags should not be disregarded so lightly when there are so many unique and useful aspects of them we haven't really even thought about. Thar is why in this article we are going to tell you all about how to reuse tea bags- from healthier hair to cleaner pans. So, make a warm cup of your favorite tea and by the time you are done reading this article, you will have a teabag to reuse in a very cool way. Let's dive in:
After you read this article, you will never again throw away your old tea bags without reusing them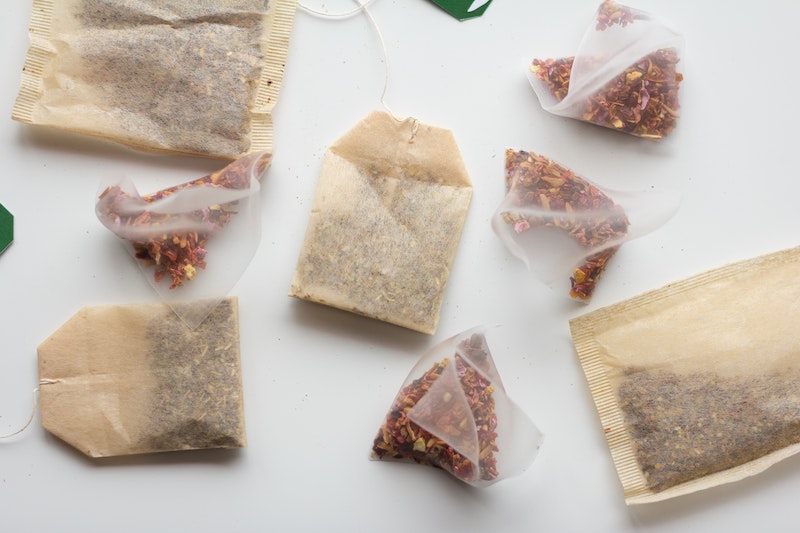 ---
Yes! Reusing tea bags twice for drinking is a good idea, since you make the most of the product, and you get two nice cups of tea instead of one! You can even add it to your next cup of tea in order to make it stronger and more aromatic!
Tea has been used as medicine for thousands of years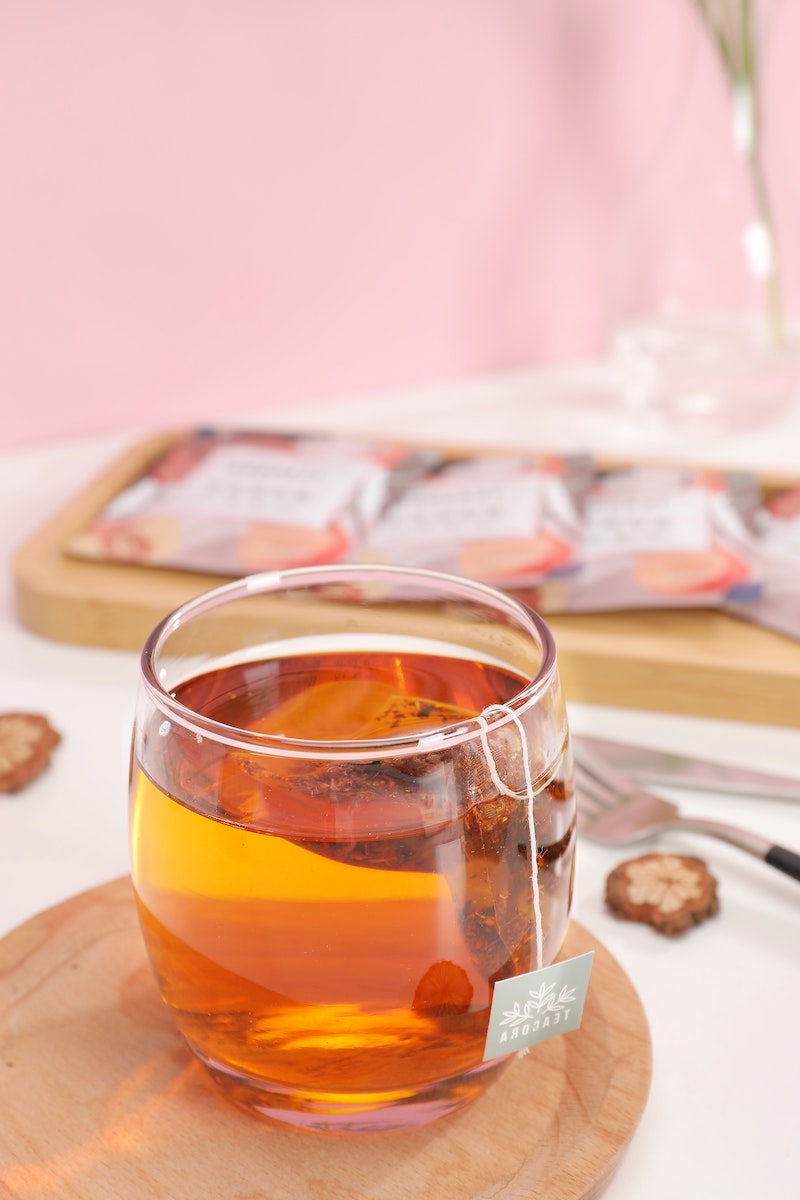 Why you should never throw away tea bags?
Many people drink tea daily and dump away the tea bags without recycling or reusing them in any way. With our list, you will learn how to reuse tea bags and turn them into something new, so they are no longer a one-time-use product!
Make sure to save your tea bag the next time you are enjoying your morning tea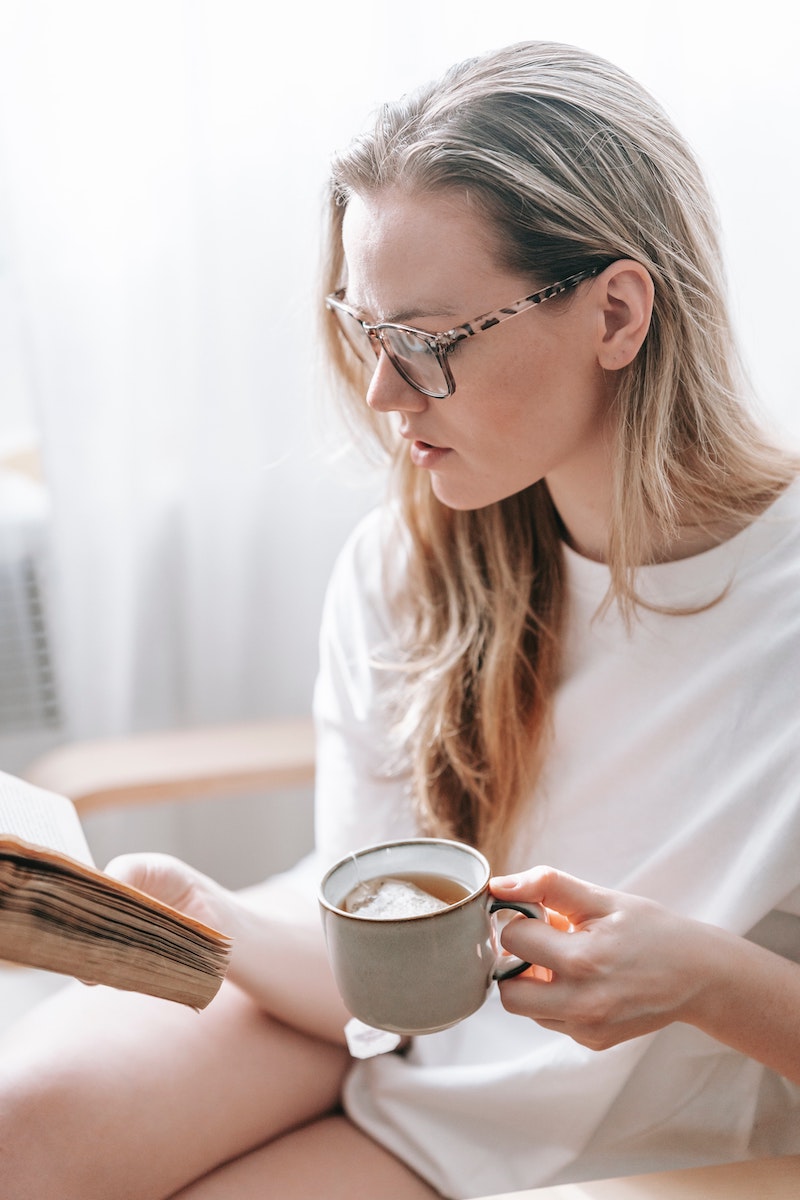 Do tea bags get old?
Generally speaking, you should brew tea bags within 1-2 years of their best by date. Tea manufacturers recommend that you use tea bags by their best by date for maximum flavor of your tea. Over time, tea dries out, so tea bags need to steeped for longer in order to achieve the same taste as when they were fresh.
Are tea bags good for anything?
Tea bags have so many uses, it's crazy! And most of them we would have never figured out on our own. That is why we are going to show you how you can utilize your old tea bags in order to reuse them more frequently and keep the planet happy!
Green tea is great for DIY cosmetic recipes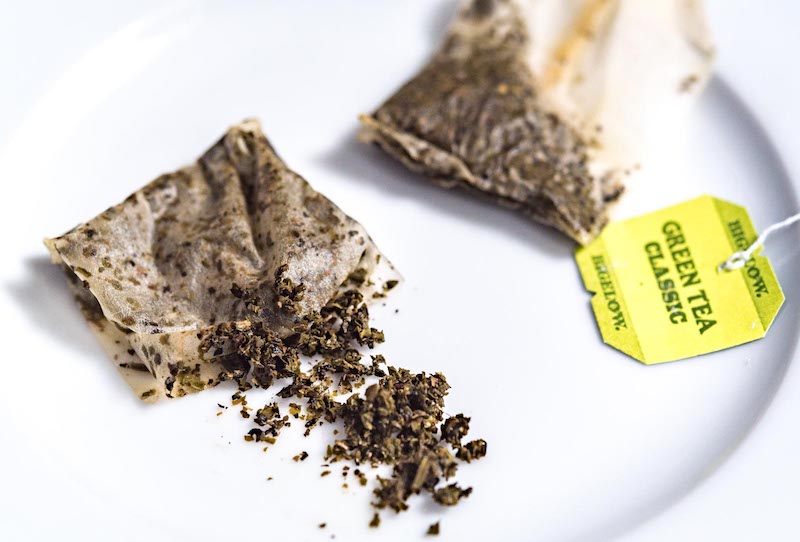 ---
Are tea bags good for plants?
Yes! Old tea bags are great fertilizers. What's more, they will protect your plants from any kind of fungal infections! The recipe is easy: just boil the used tea bags and use the brewed water for watering your plants. You can also open the used tea bag and mix the tea leaves with the top soil of your plants for a boost of fertilization.
Tea bags keep fungal infections away from your houseplants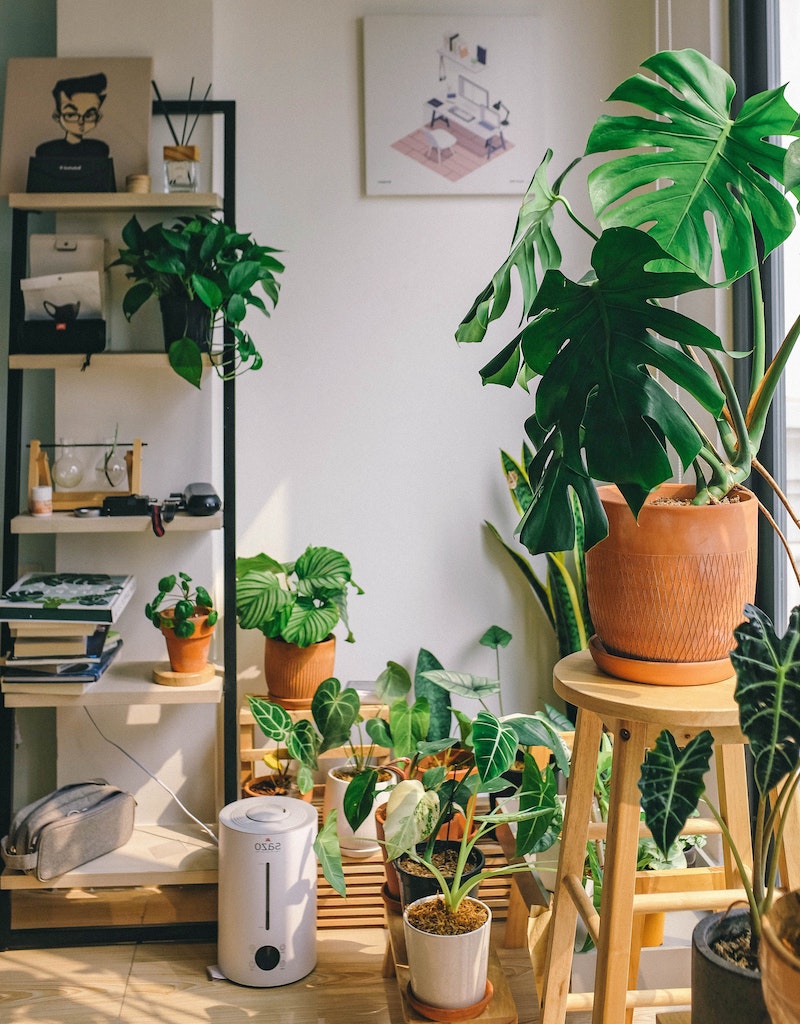 Keep your plants happy and healthy with reused tea bags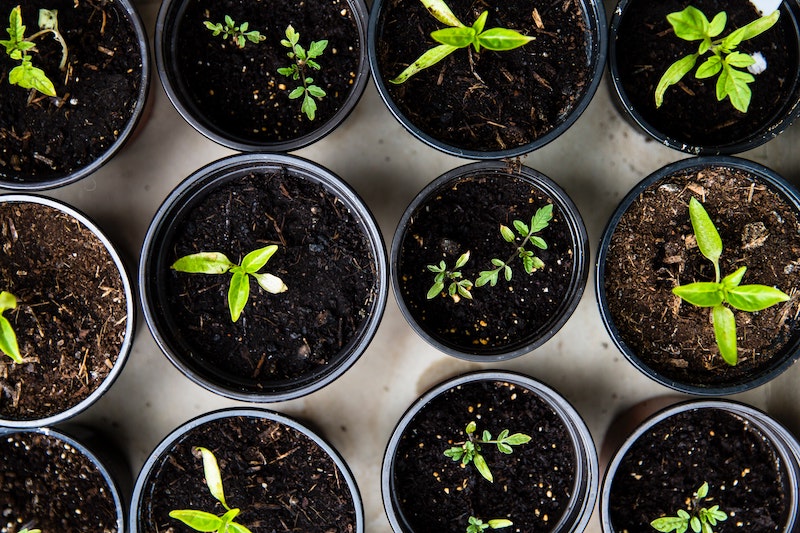 Do tea bags repel insects?
Tea bags will protect your plant from bugs, yes! They can be also used for treating bug bites, Just rub the tea bag on the area and let it do its magic. Moreover, mice hate tea! If you have such unwanted guests, just leave your old tea bags in areas where they like to visit. They will hate the smell, and your house will be rodent-free.
Can you compost old tea bags?
Absolutely! What's more, brewed tea and tea bags can boost the decomposition of your compost pile. So if you compost at home, make sure any leftover tea and tea bags are going into your compost and not the garbage! It's a win-win for you and the planet.
Old tea bags help with the decomposition of your compost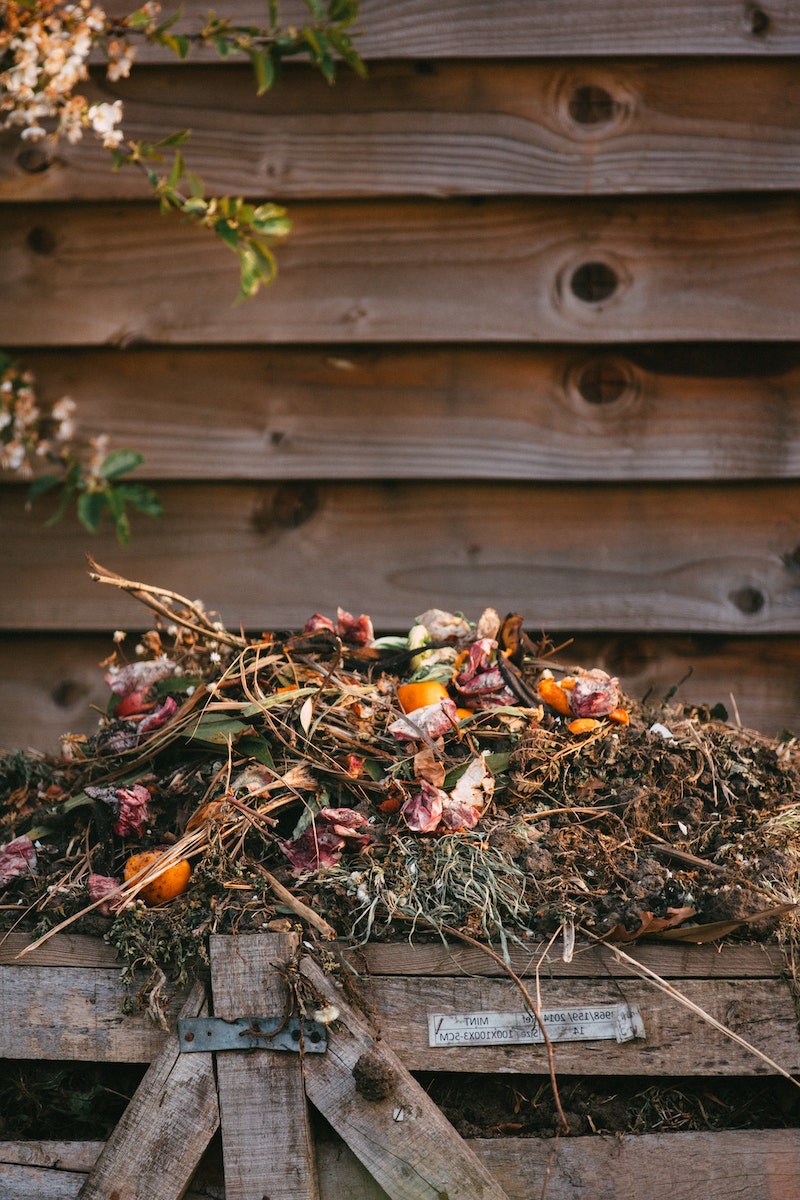 Are tea bags good for cleaning?
Yes, they are! You can use your old tea bags to freshen up your carpets! The recipe is easy: just allow a tea bag to dry out and then remove the leaves. Stir the leaves into a bowl with some baking soda, and  sprinkle the mixture over your carpets and rugs. Let them sit for about 20-30 minutes, and when the time is up, just vacuum the area thoroughly. The tea and baking soda will work together to trap the dirt and absorb bad smells from your carpets- perfect for people with pets and children! Another great tea bag hack is using tea bags to clean grease. If you happen to have a greasy mess stuck to the bottom of your pan, put an old tea bag in the pan and fill it in with hot water. Allow the pan to soak overnight, the tannins in the tea will help loosen the grease overnight. And, in the morning, it will be an easy task to scrub it all away!
Can you use tea bags as a beauty ingredient?
Absolutely! It is no coincidence that there are so many great beauty products containing green tea, for example. We have two easy beauty hacks using old teabags. For the first one, you are going to need old tea bags (green tea is best for skin) and some honey. Dump the tea leaves into a bowl, add the honey, and mix until smooth. And just like that, you have got yourself a brightening face mask for glowy skin. For the second tea bag DIY, you are going to need only the used tea bags. First, make sure they are not hot and put them on your eyes, The tea bags will treat any puffiness around the eye area, as well as help with dark circles. Another great trick is using old tea bags as hair treatment. Just take a couple of used tea bags and brew a weak tea. When in the shower, apply the tea to your hair, wait a couple of minutes and rinse. The result is softer and shinier hair. Amazing, right!
Say bye bye to your dark under eye circles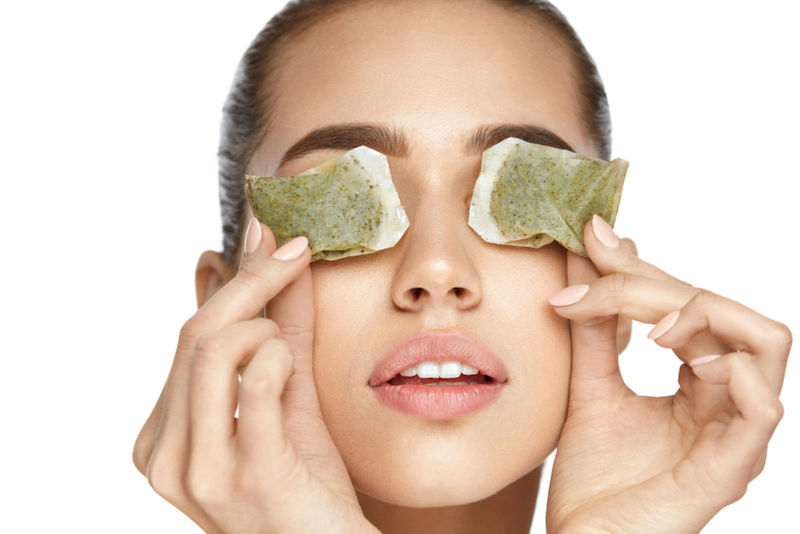 Mix some loose green tea with honey for a powerful all-natural face mask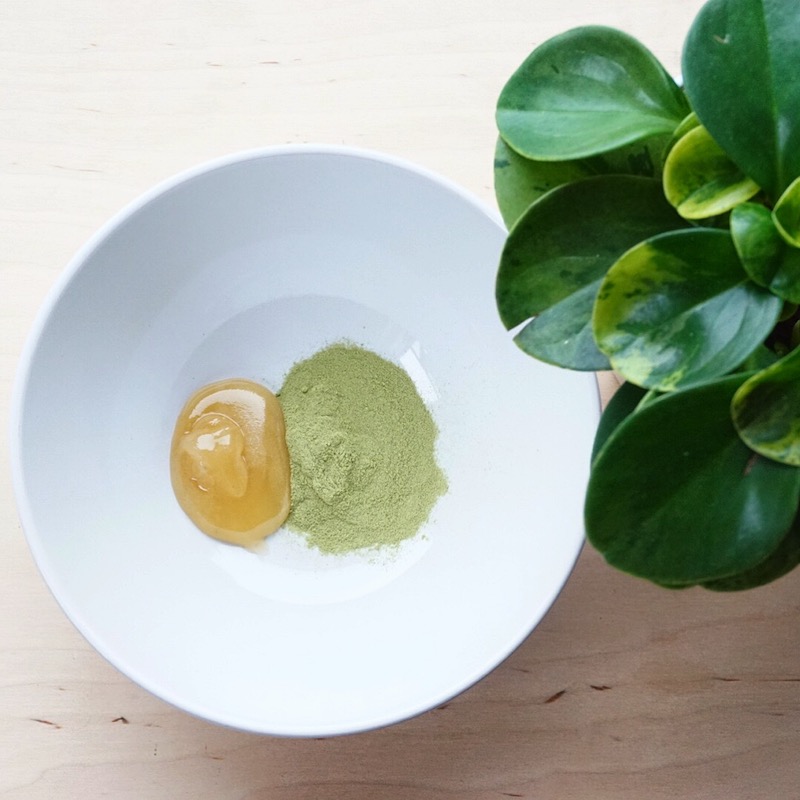 Mix it well and use a silicone brush for easier application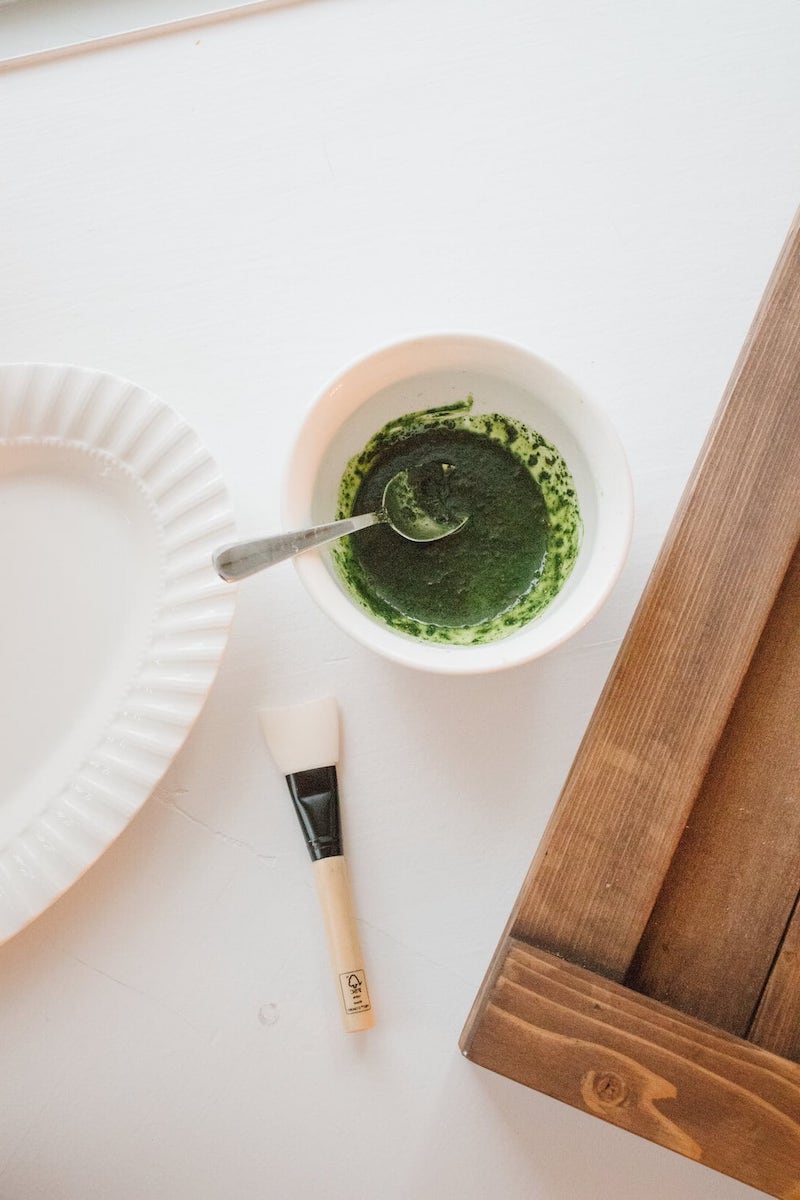 Leave the mask on for 10-15 minutes and rinse with cold water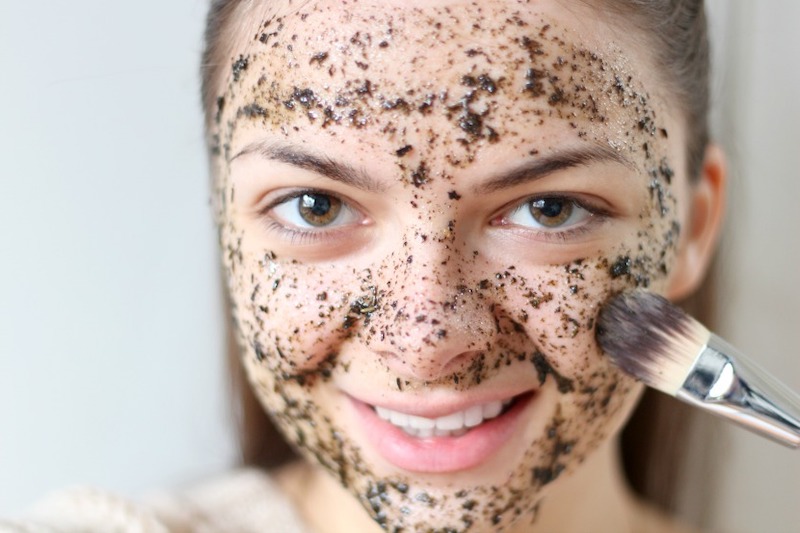 Another great tea bag hack is face steaming! Dump your old tea bags into some boiling water and put it on low heat. Add essential oils and herbs if you are feeling like it. Then use a towel to cover your head and steam your face. The result? Open and clean pores, a glowy complexion, and hydrated skin!
Create your own face steaming herb mix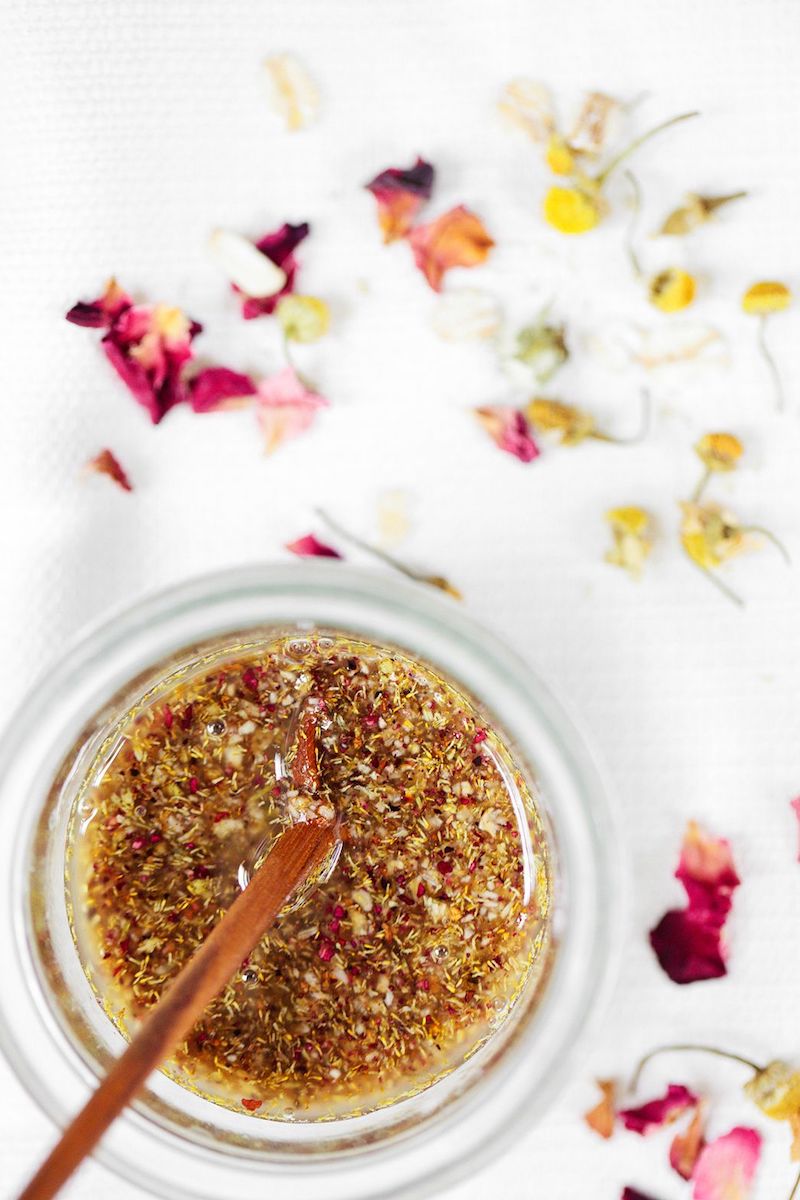 Cover your head and let the tea do its magic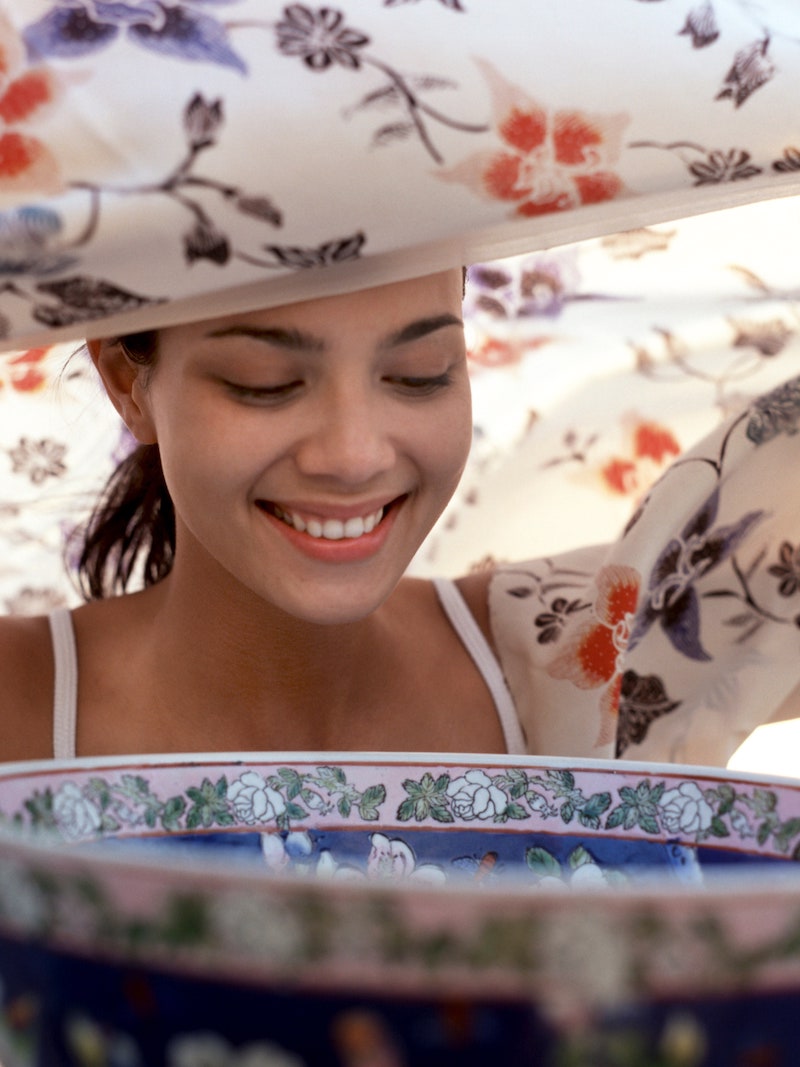 Reuse old tea bags as hair treatment for shinier and healthier locks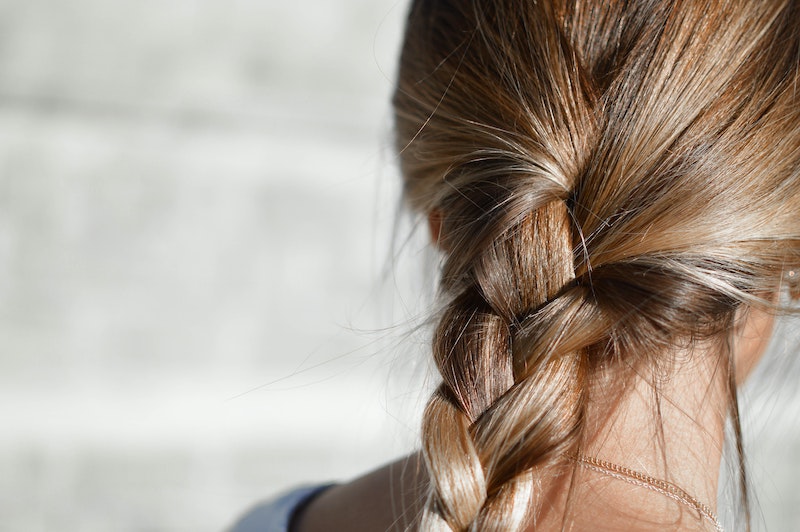 Glowy and radiant skin comes easy with regular face steaming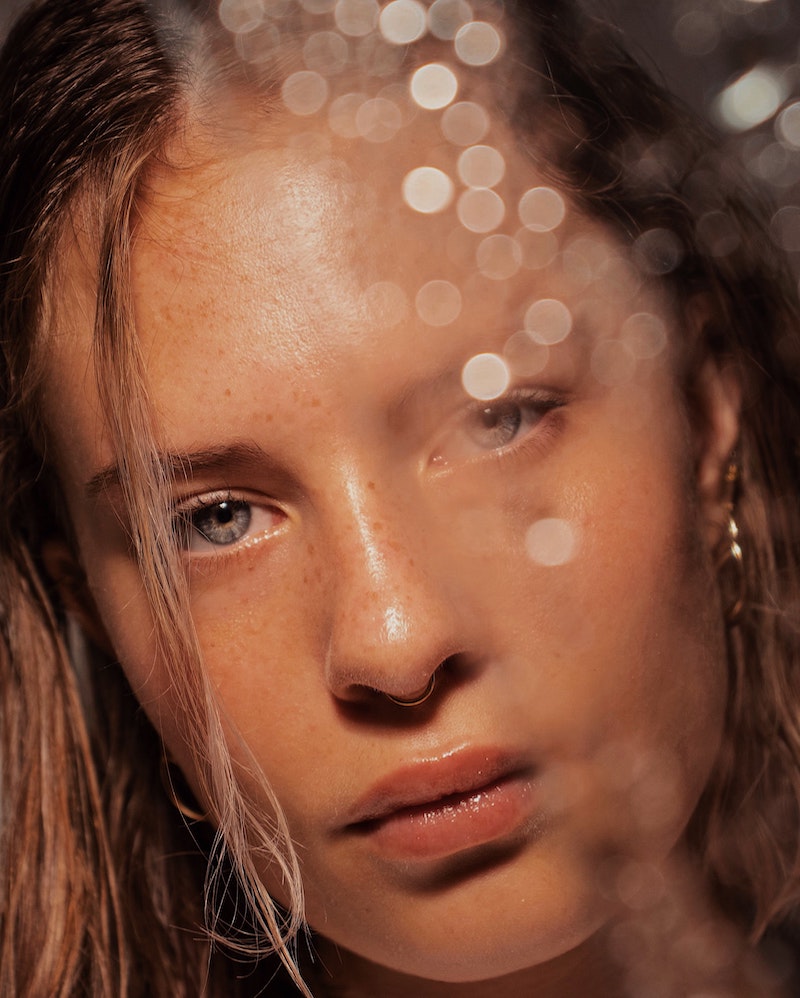 Can you use tea bags to remove bad odors?
Just like baking soda, teabags are awesome at removing bad odors from the air. Place an old teabag in your sneakers, in your fridge, or just leave one somewhere in your room. At no time, there will be no memory of bad odors.
Leave your used tea bags in a small bowl in your fridge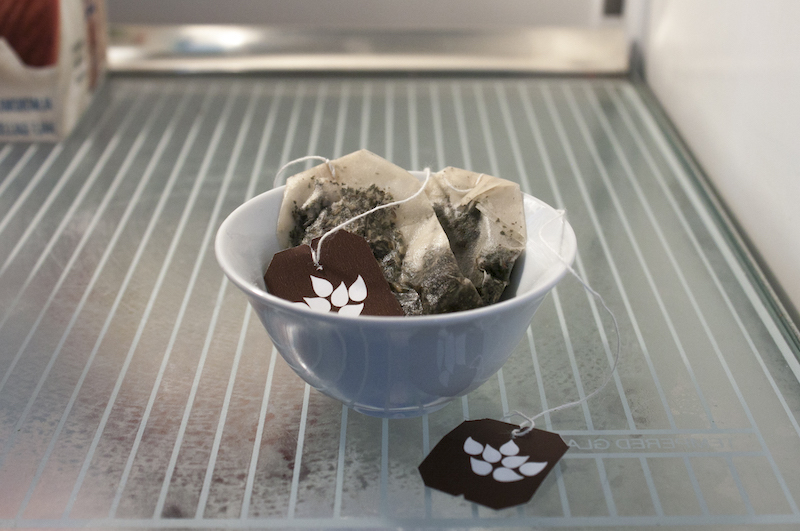 Tea bags will remove any food odors and will keep your fridge fresh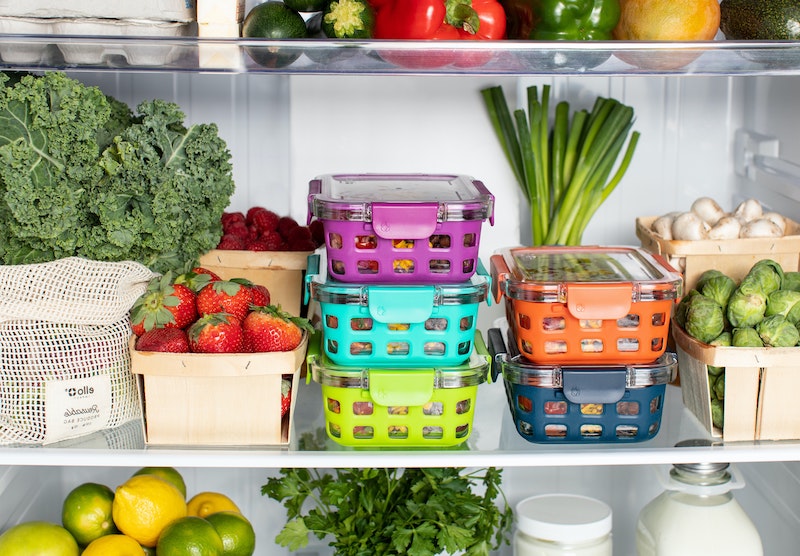 Keep your kicks fresh with old tea bags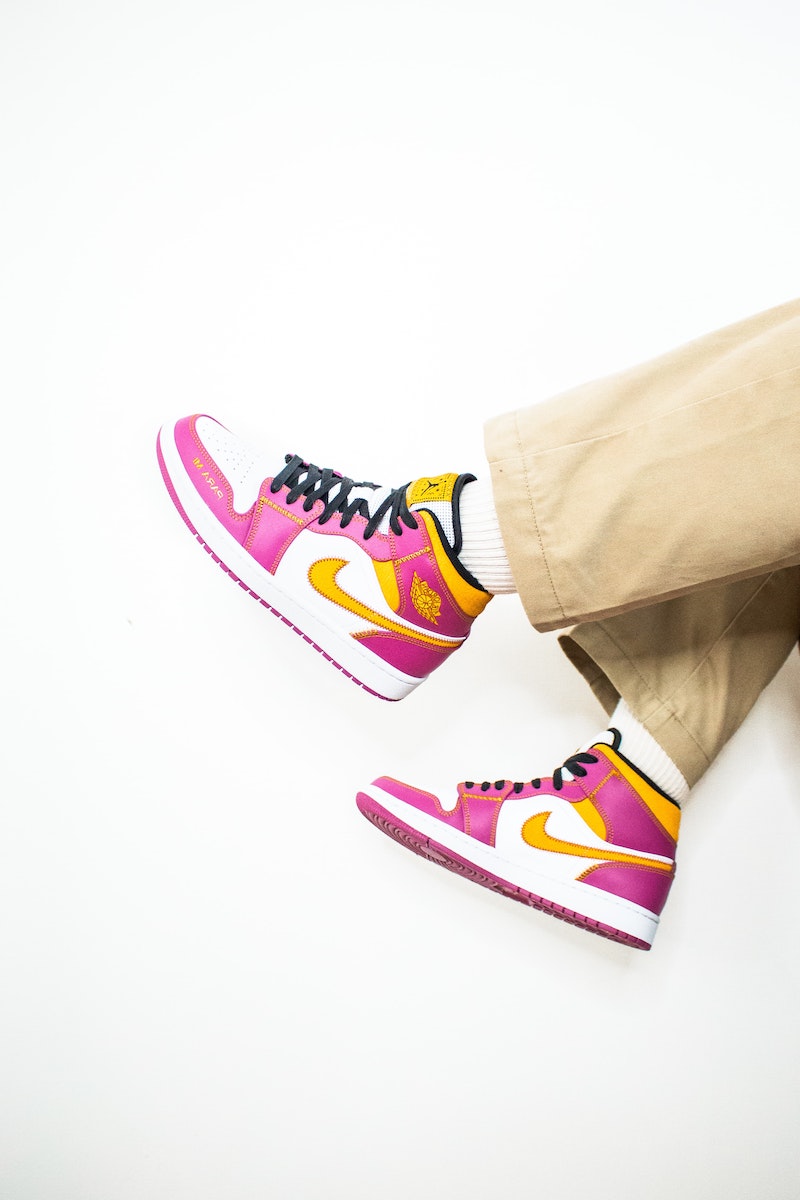 Can you use tea bags as a cooking ingredient?
Using old tea bags as a cooking ingredient might sound weird at first, but just listen. It only sounds crazy when you haven't tried it, we promise! Adding an old tea bag when you're boiling grains or pasta creates a wonderful, deeper flavor that cannot be replicated. For example, try orange, cinnamon, or forest fruit in your morning oatmeal. Green tea will add a delicate and rich taste to rice dishes, and lemon tea works wonders for making pasta. Don't knock it until you have tried it!
Tea bags are great for boosting the flavors of your favorite meals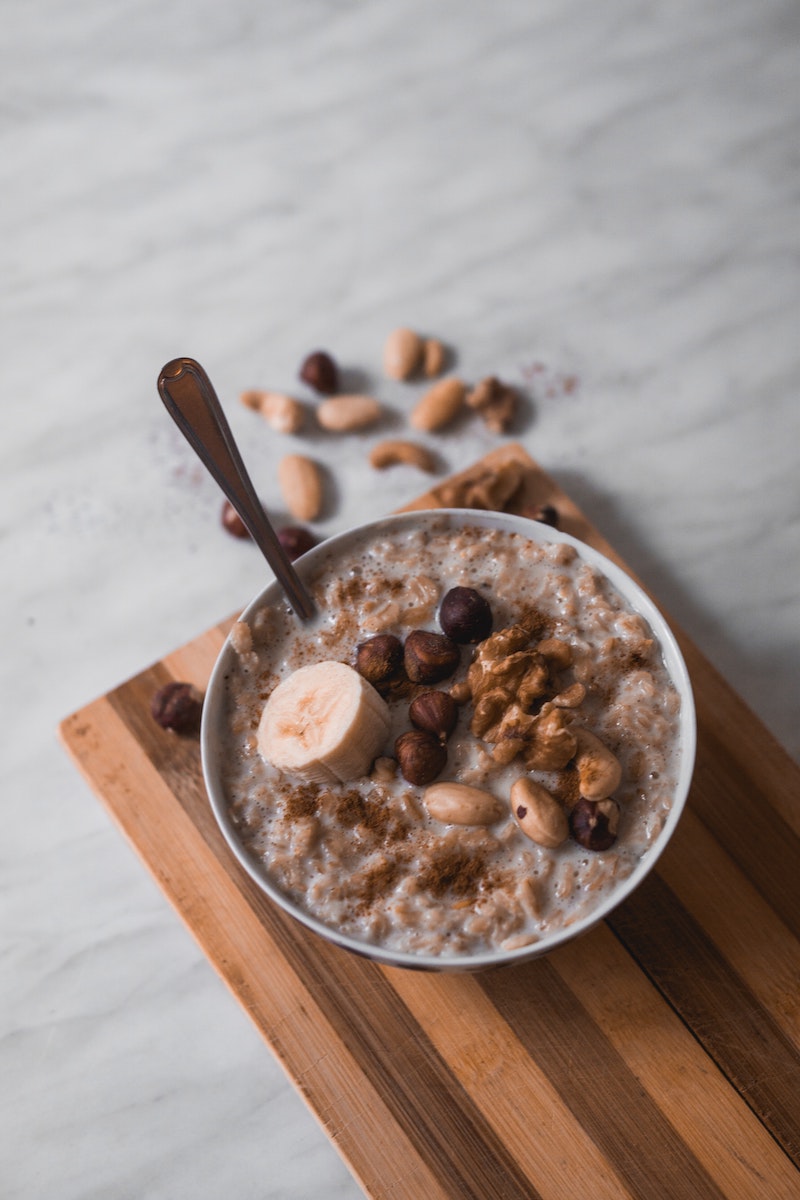 Try incorporating your lemon tea bags into your pasta dishes