Healthy Smoothie Recipes, Ideas and Inspiration to Help You Get Fit For The Summer
John Griffith
---
With the arrival of spring, many of us start thinking about loosing those pesky few pounds that always manage to creep up on us in winter. While some opt for crash-dieting, we believe that its disadvantages outnumber the benefits. The effects of those "miracle" diets you see advertised in websites and magazines are often either exaggerated or short-lived, and they can even lead to  serious health-risks. Therefore, we would like to suggest a healthier alternative. One that will not only help you permanently lose weight – without starving or suffering the dreaded yo-yo effect – but also increase your energy levels and keep those sweet cravings at bay. You've guessed it – we mean smoothies! Versatile and yummy, these colorful vitamin bombs are incredibly good for you, and will boost your immune system, just in time to offset the arrival of spring fatigue. In addition, they are super easy to prepare and don't require any special ingredients. To help you gets started, we have selected a few of the best healthy smoothie recipes, as well as an extensive photo gallery filled with delectable suggestions. Some of them look so decadent and scrumptious, that you will have a hard time believing that they are, in fact, diet foods!
Most healthy smoothie recipes are super easy and require only a handful of ingredients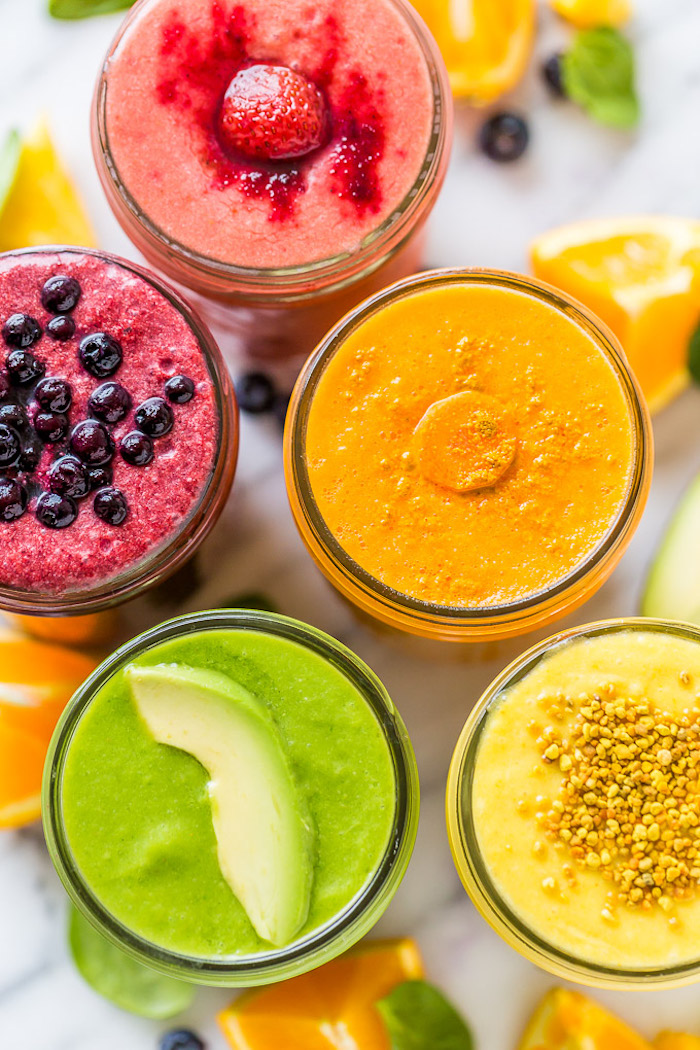 ---
The only thing you need to get started is a good blender. Nowadays there is a lot of variety, and depending on what features you'd like your model to have, prices can reach $600 or more! Luckily, there are many affordable options too. You can find a perfectly good blender in the $50 – $70 price range. Sure – it  might not boast a 2 horse power motor and self-cleaning functions, but it will still blend your smoothies to perfection! In any case, make sure to throughly research the market to find the best solution for your needs.
Now it's time for the recipes!
This video has some great smoothie suggestions:
A fast and healthy weight-loss solution:
Smoothies don't have to be bland or tasteless! They can be super yummy, aesthetically pleasing, and good for you! Check out this scrumptious fig and cinnamon recipe!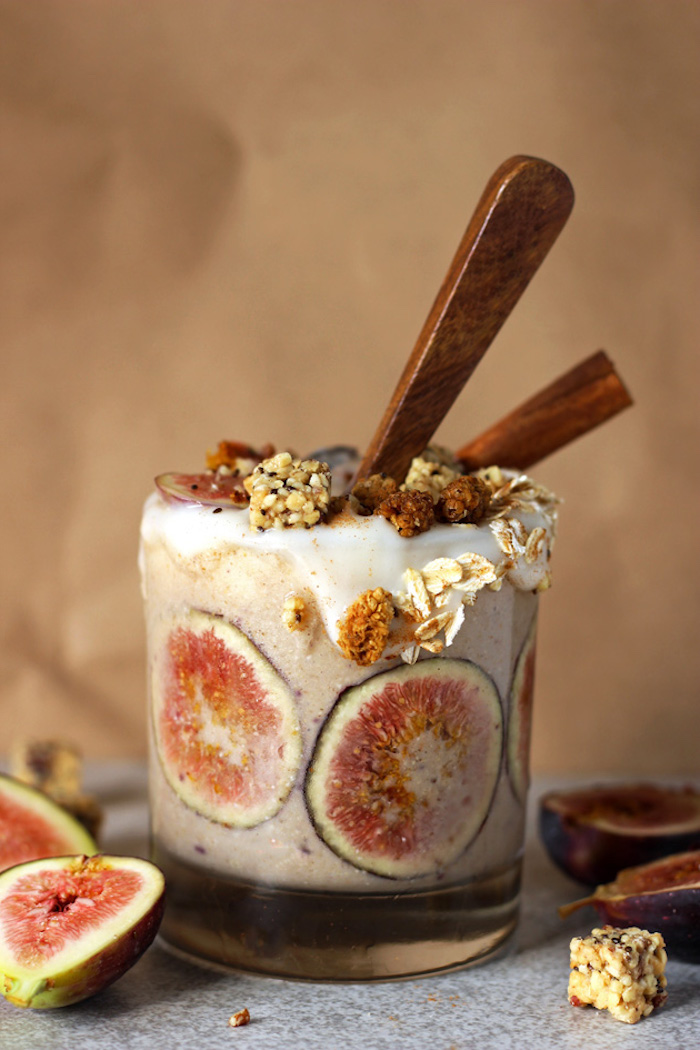 What you'll need:
Several large, ripe figs
One banana
A glass of milk
Cinnamon – one teaspoon
Oat flakes – half a cup
Crunchy toppings of your choice (muesli, cereal bits or oats)
Instructions:
Take one fig and cut it into thin slices. Take a few and use them to decorate your glass, leaving the rest aside for toppings. Then, put all ingredients in a blender and mix until you get a smooth, creamy drink. You can use less milk, if you prefer your smoothy to have a thicker consistency, or add more, according to your taste. Once done, pour in a glass and decorate with the remaining fig slices, adding one or two crunchy toppings of your choice. Enjoy!
If you are looking for a yummy way to detox, this Japanese tea smoothie is just the thing for you!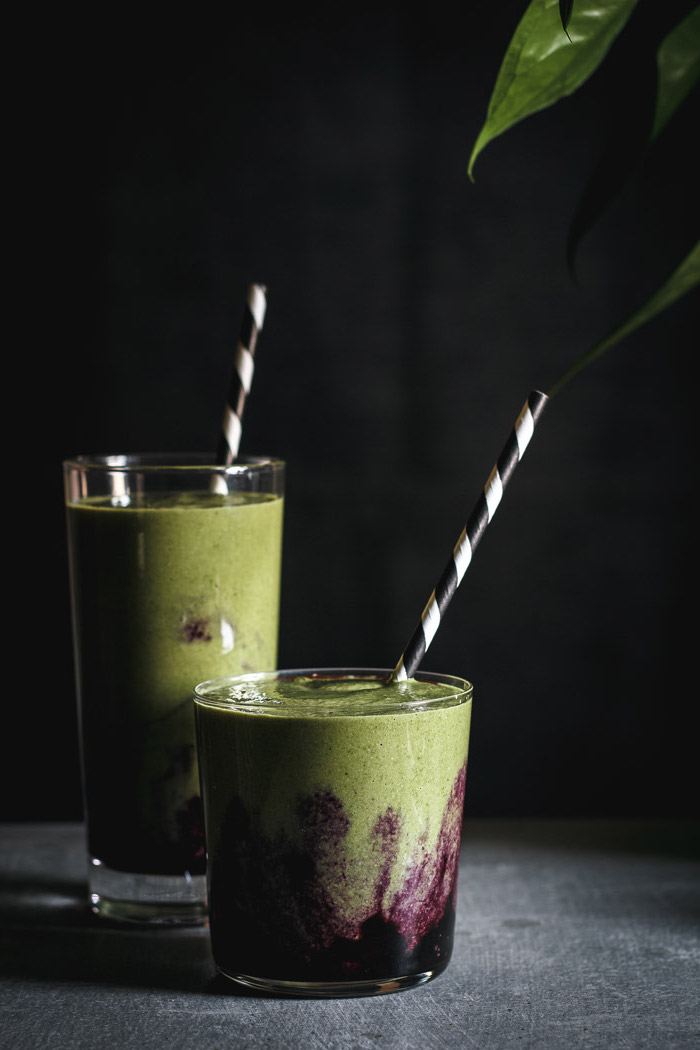 Ingredients:
A handful of spinach leaves
2 glasses of water
A cup of raw cashew nuts
Japanese matcha tea powder (3-5 teaspoons)
A small avocado
A handful of blueberries
Optional: sweetener of honey
How to do it:
Crush the blueberries using a pestle and distribute them into three glasses. Then, put the rest of the ingredients in a blender, and mix until you get a creamy smoothie. If you like, you can add ice, but bear in mind that this will make the overall consistency of your drink more watery. Finally, pour the finished mixture over the berries and enjoy!
Berry fans will love this delicious strawberry and banana combo!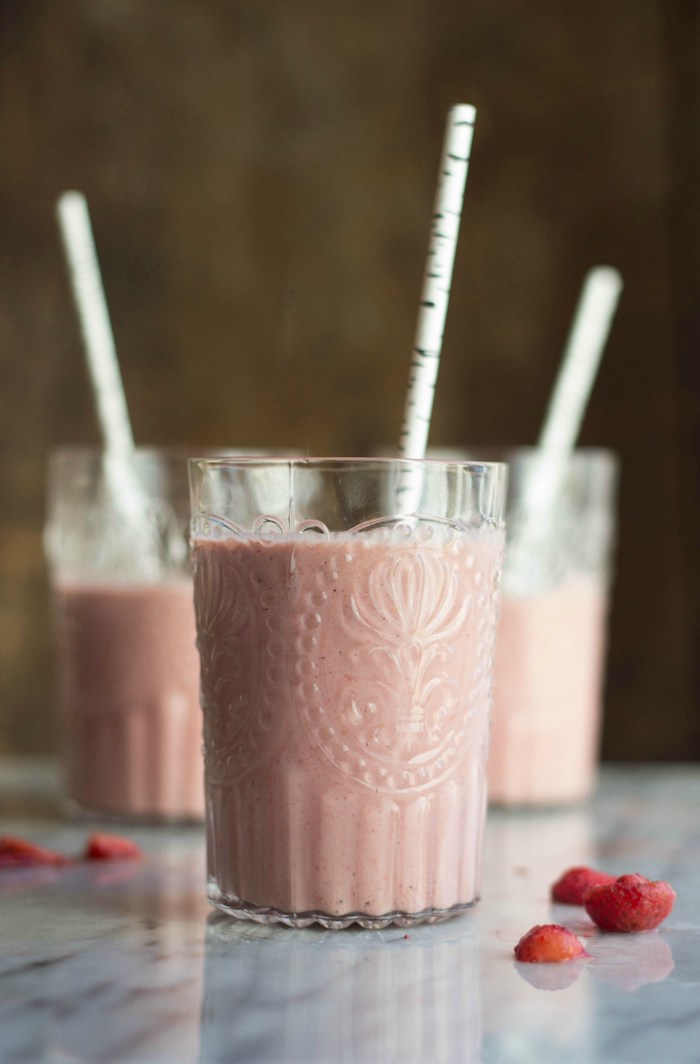 ---
Ingredients:
A cup of strawberries
One small banana
One glass of milk (for a vegan option, use almond or coconut milk)
A small handful of raw cashew nuts (we recommend letting them soak in water over night)
How to do it:
First of all, pour the milk and cashews in your blender. Leave them soak for a few minutes, before adding the rest of the ingredients. Blend everything until creamy. If you like, you can add a sweetener of your choice, or sprinkle with a light topping.
Those looking for healthy smoothie recipes for protein shakes are sure to like this delicious chocolate treat!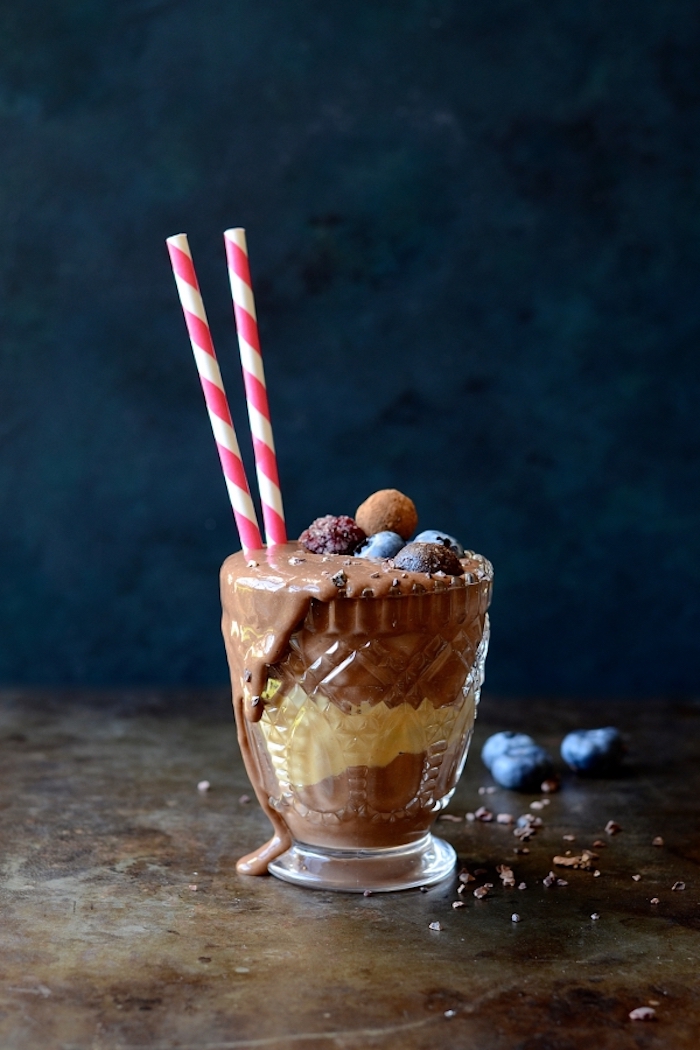 Ingredients:
A teaspoon of protein powder
One small avocado
Small ripe banana
Half a glass of milk
One soupspoon of organic cocoa powder
One soupspoon of almond butter
Toppings of your choice (chocolate chips, frozen berries, etc)
How to do it:
Blend everything together until velvety smooth. Pour in a glass and decorate with your preferred toppings. If you like, you can add a shot of coffee to the mix, for a quick, healthy, and yummy pick-me-up!
One of our favorite healthy smoothie recipes – a scrumptious strawberry and camomile combination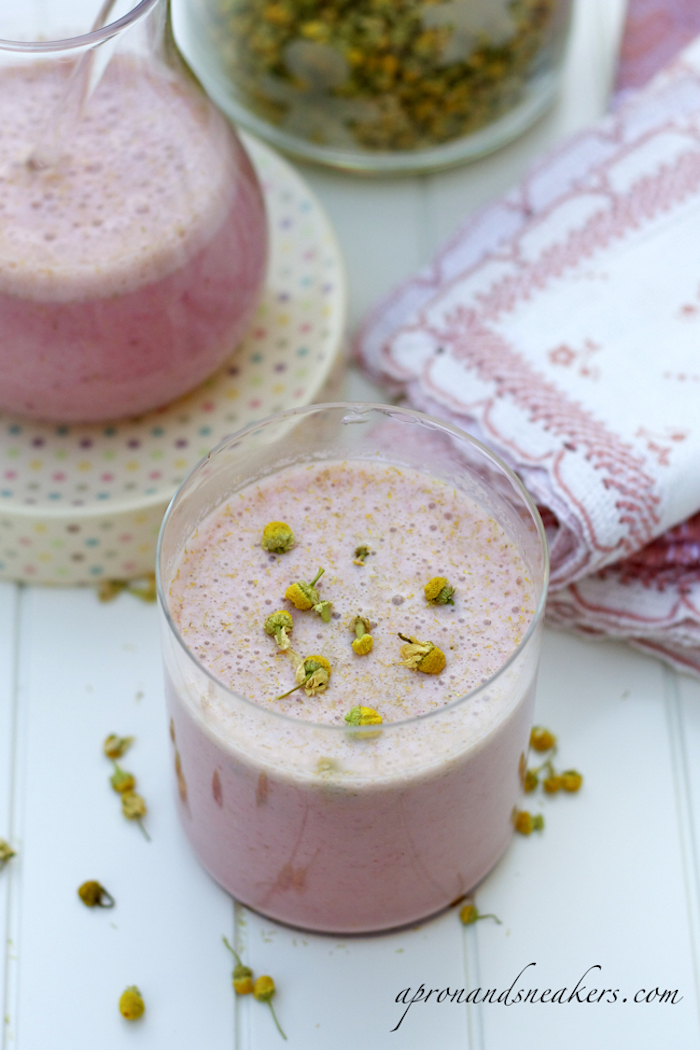 Ingredients:
One cup of ripe strawberries
Half a cup of camomile tea (made either from 2 spoons of dried camomile flowers, or one teabag)
A small glass of milk
Six tablespoons oats
Optional: honey for sweetening
How to do it:
If you are using loose camomile tea (with dried flowers), leave one tablespoon aside for topping. Then, steep 2 tablespoons of dried camomile flowers in some hot water, and wait until the mixture cools down naturally. You can leave the dried flowers in and mix them in the smoothie, or if you prefer, filter them out. If you are using a teabag, remove it now. Put the oats in the blender and mix until you get a fine powder. Then add half a cup of the cooled down tea, followed by the remaining ingredients, and blend well. When done, pour the smoothie in glasses and garnish with the dried camomile flowers you left aside earlier.
Here is another great recipe, which requires only six ingredients: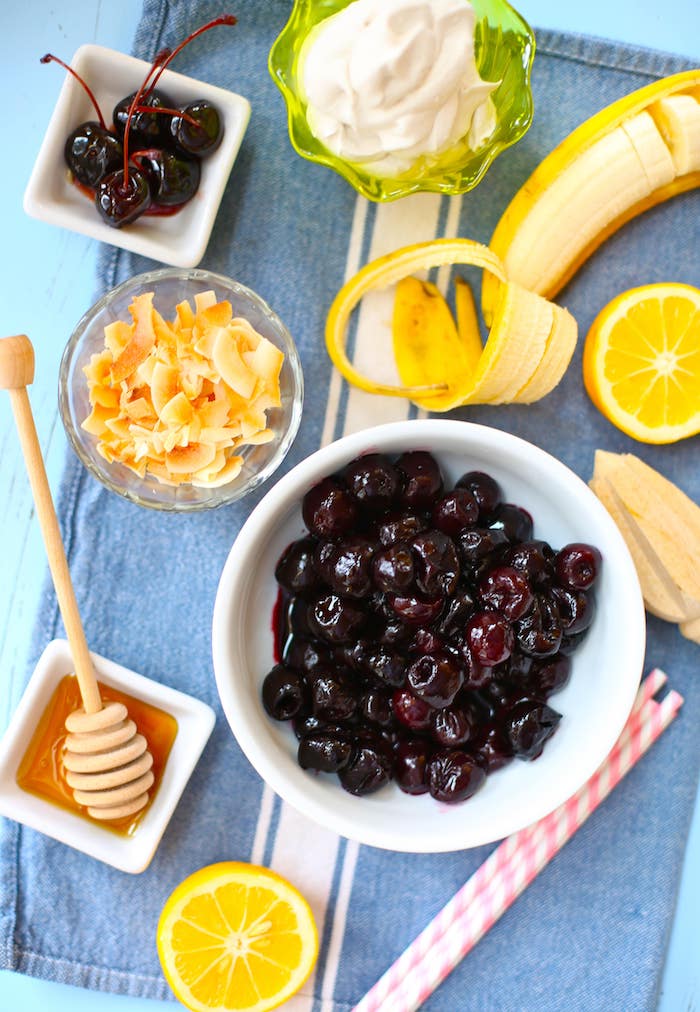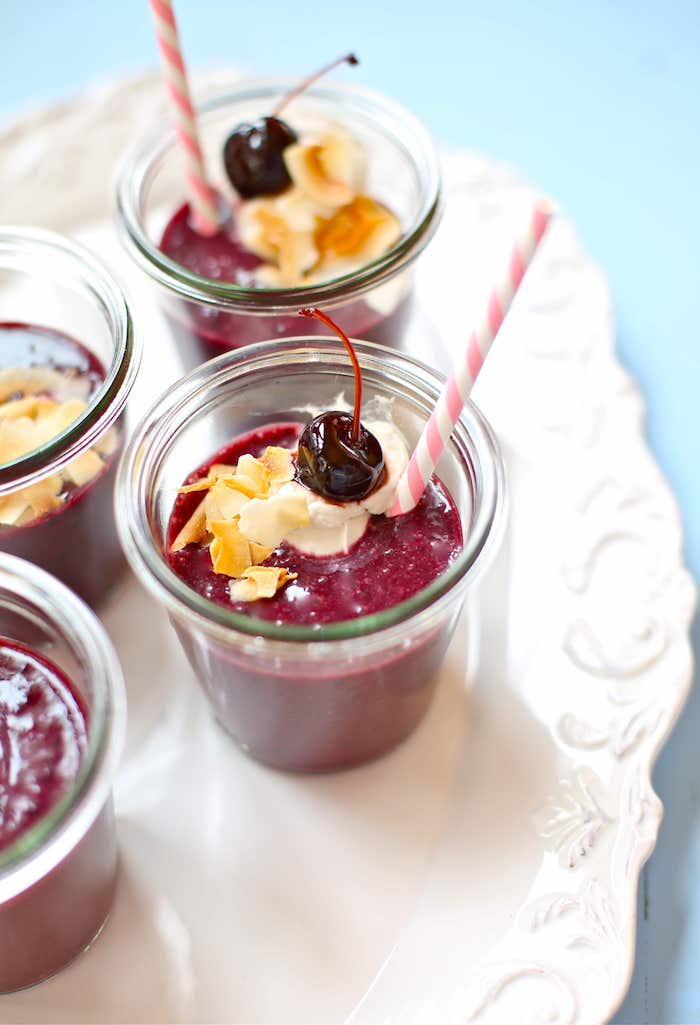 Delicious, fresh and healthy – what more can you ask for?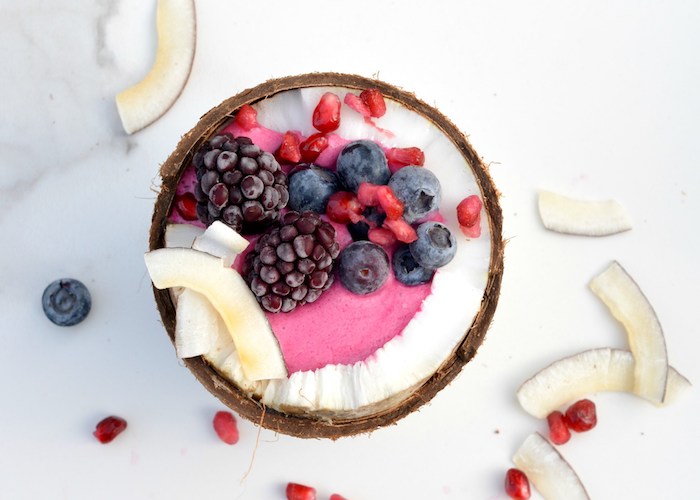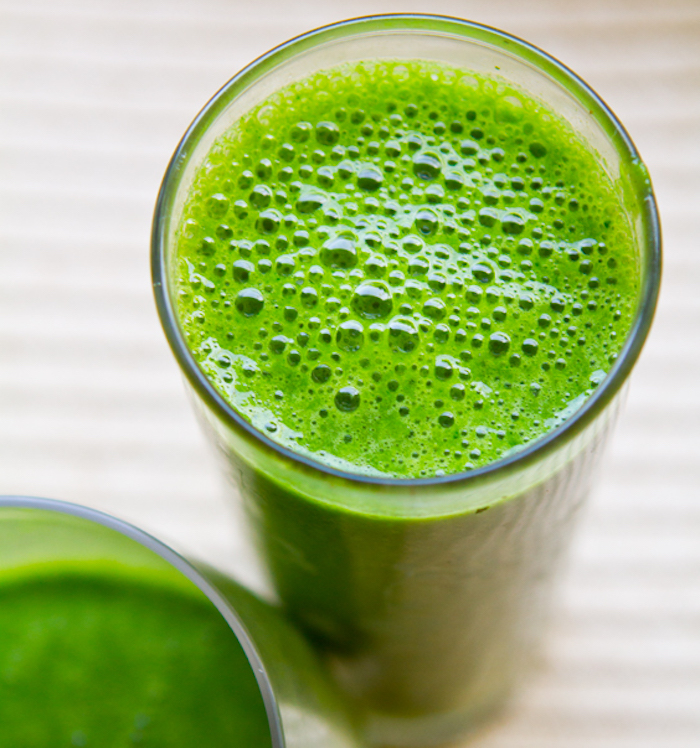 Smoothies don't have to be complicated! Even those containing just one fruit or veg are incredibly good for you and can help you loose weight!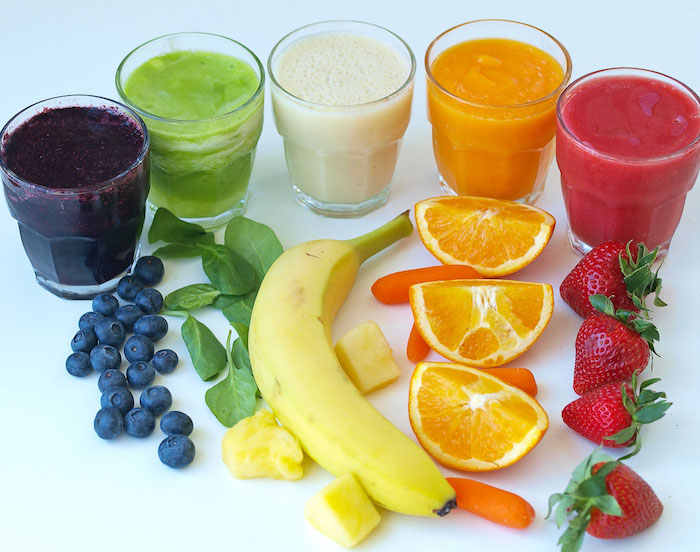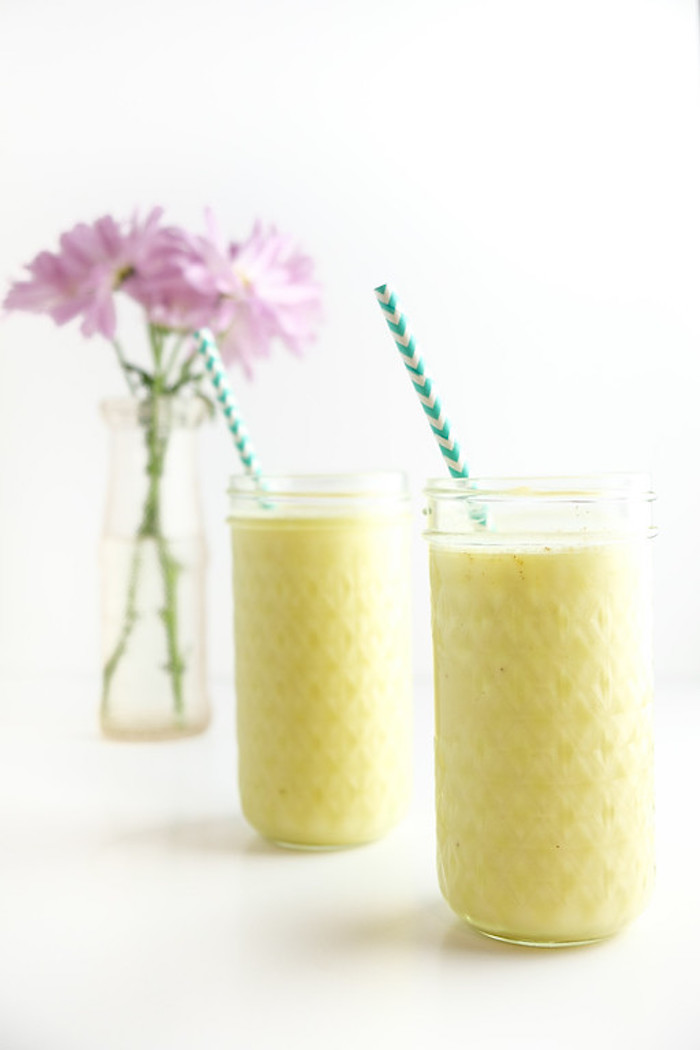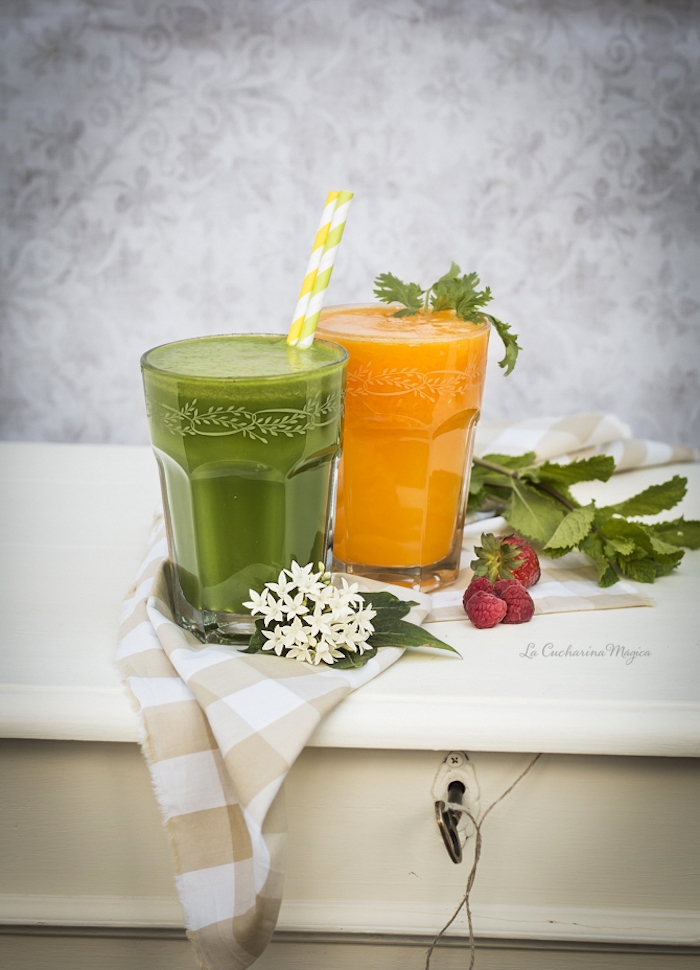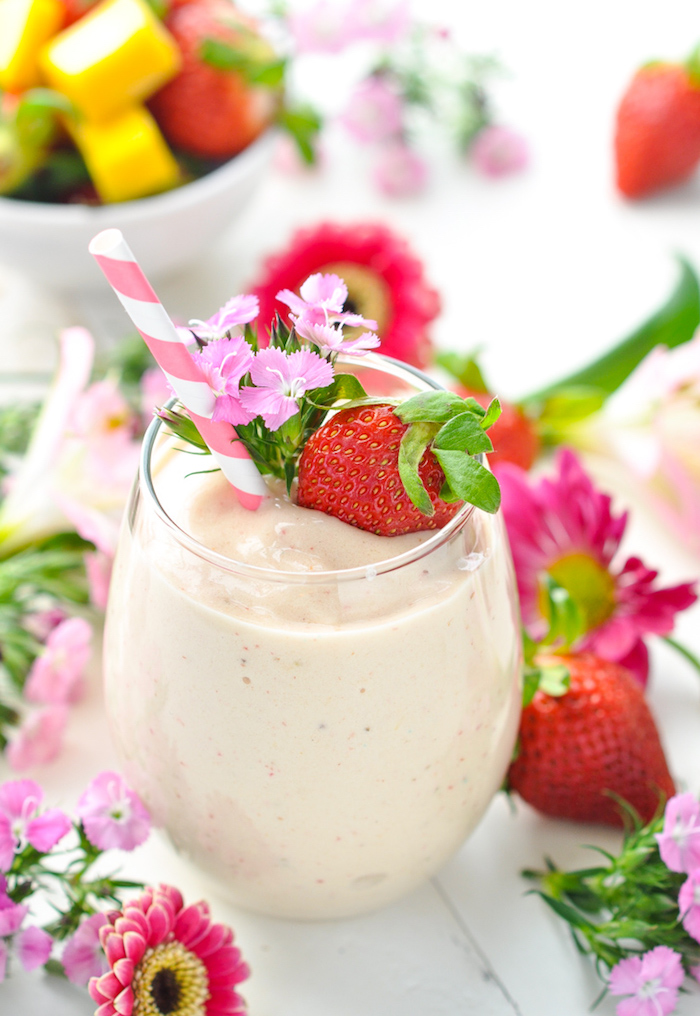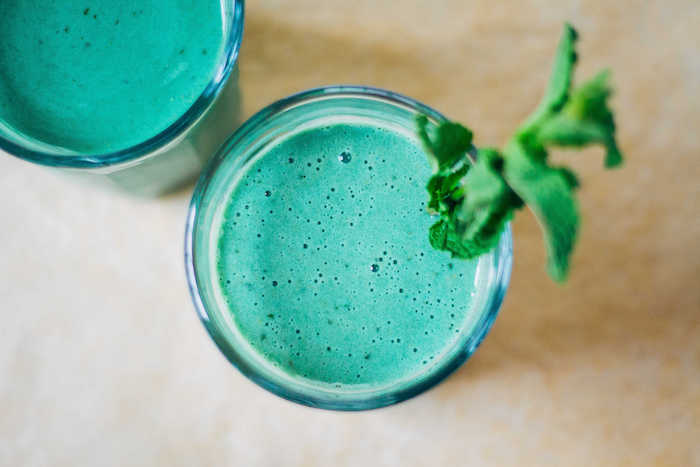 If you thought healthy deserts don't exist – think again! This beautiful parfait is made from delicious purple sweet potatoes. Not only is it indulgent, but it's good for your figure too!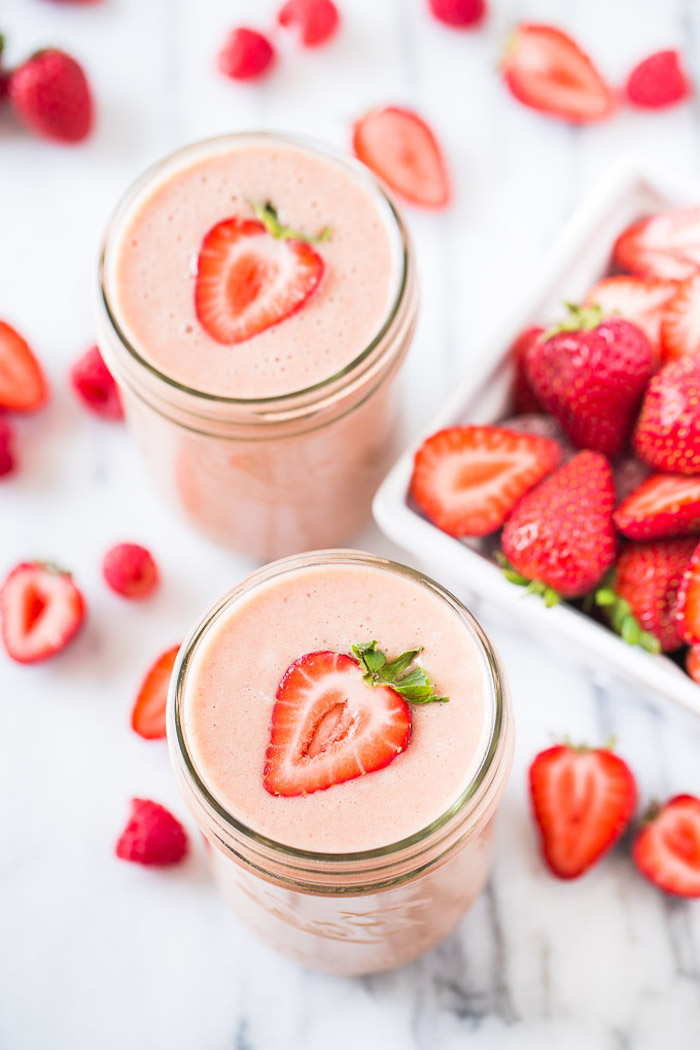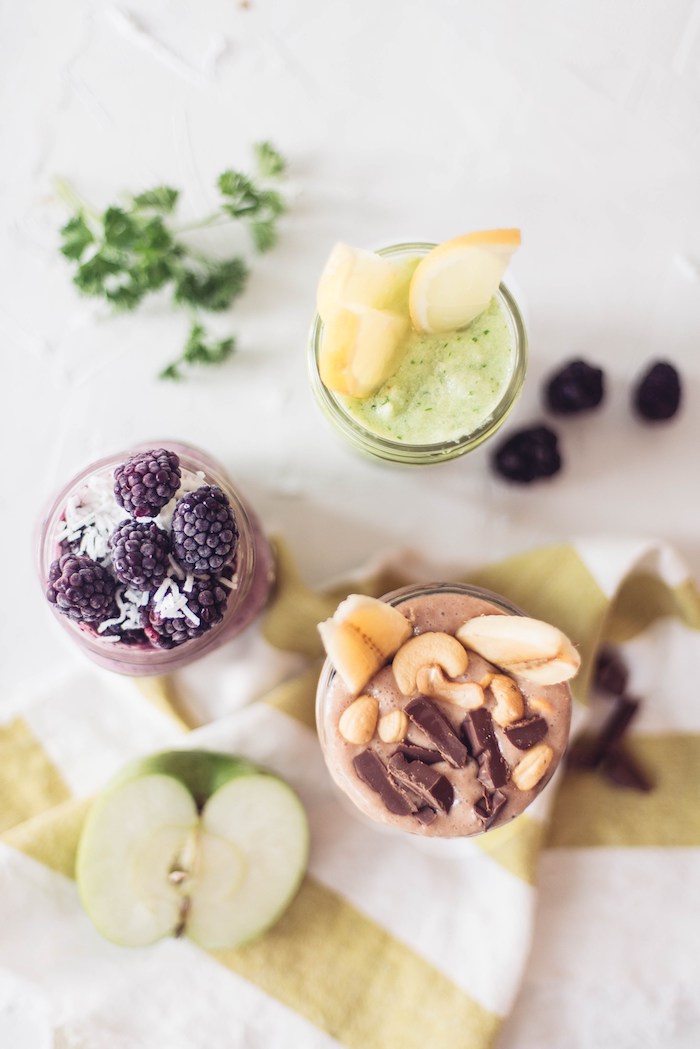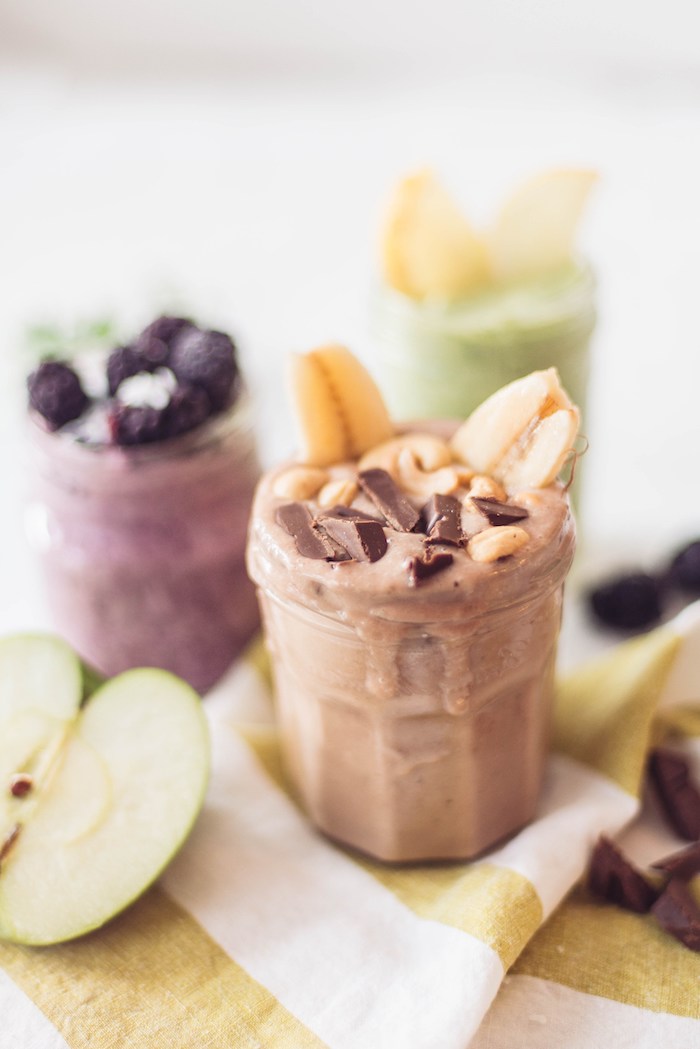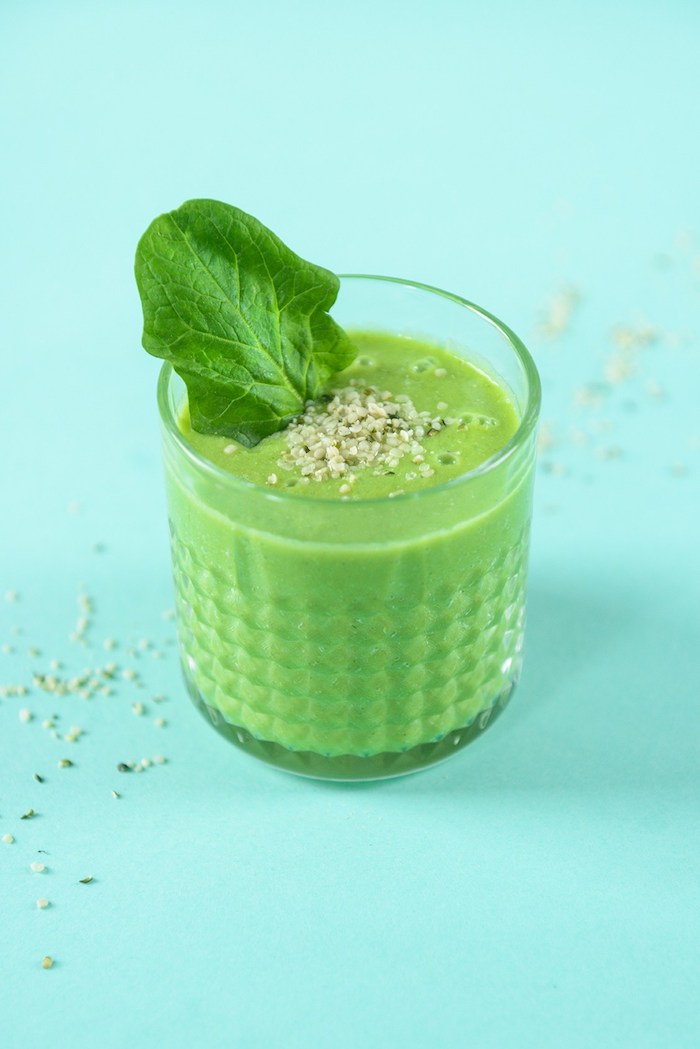 Avocado and strawberries – an old classic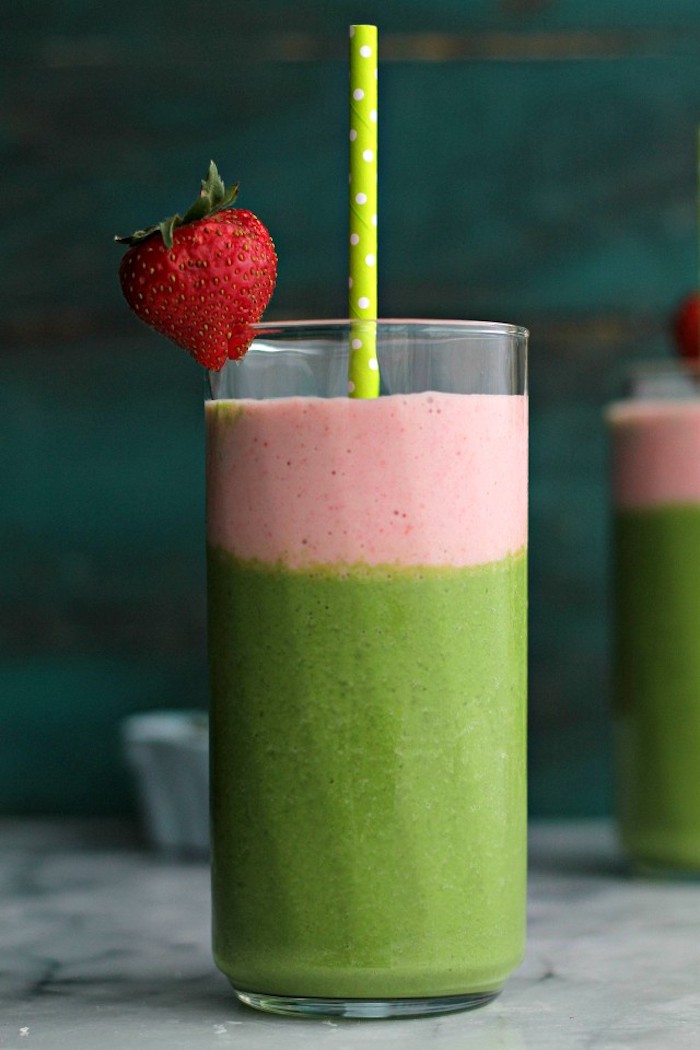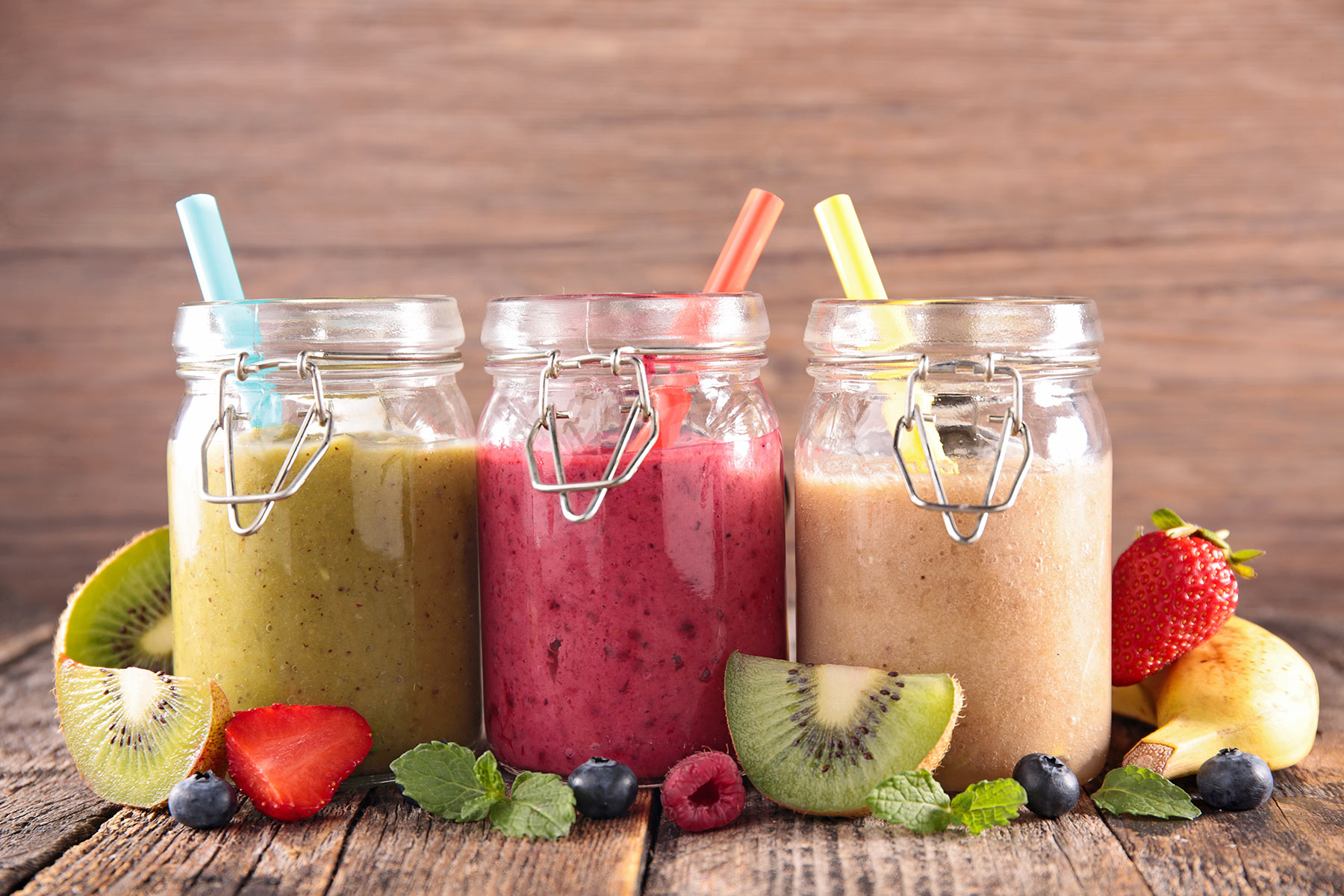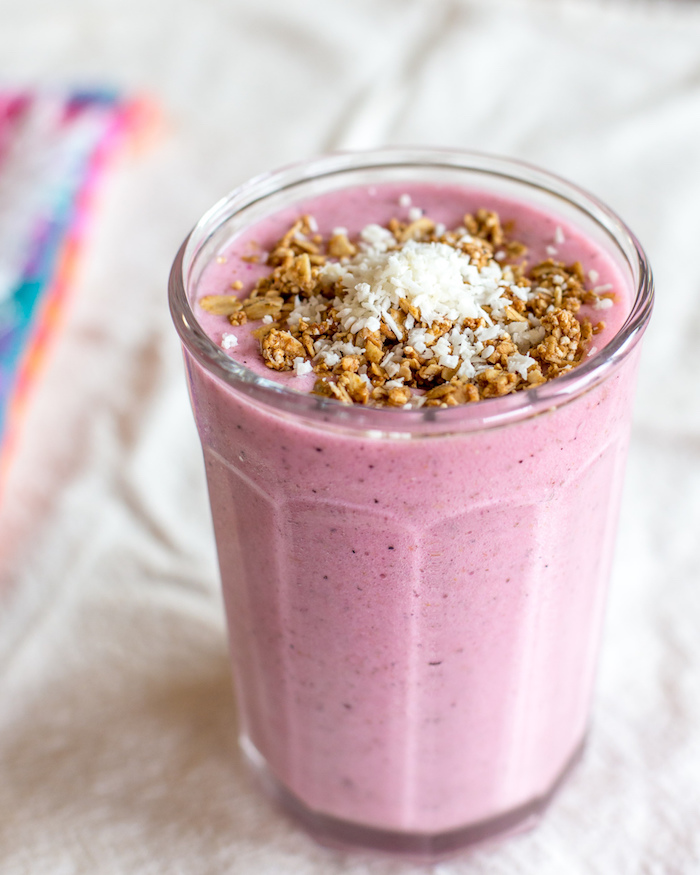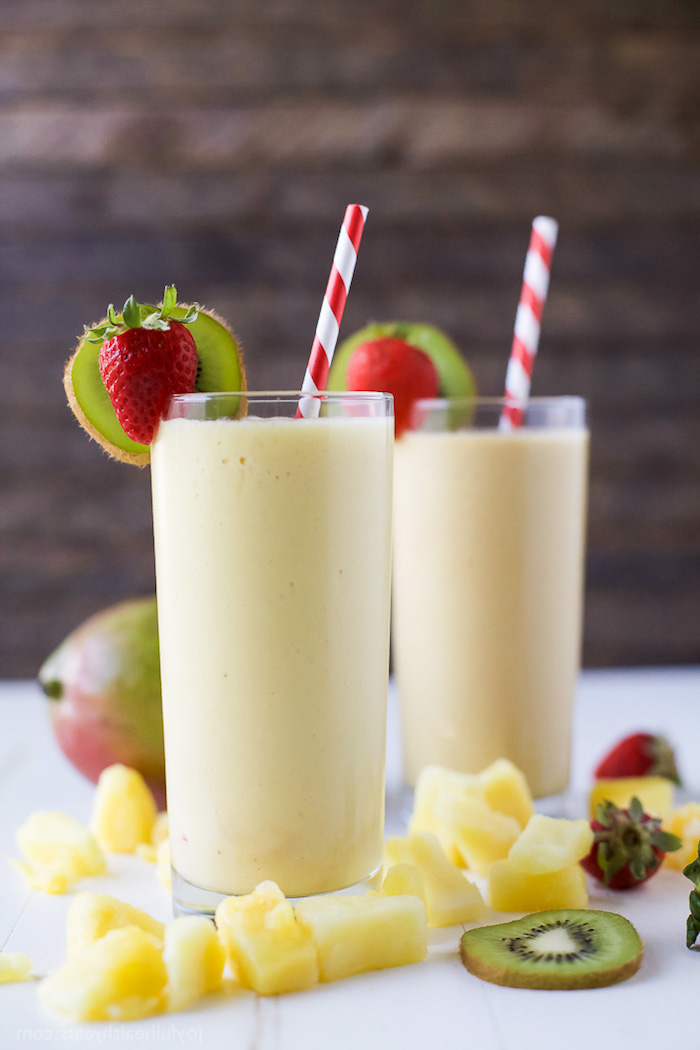 Add a dose of freshness to your day with a luscious minty treat!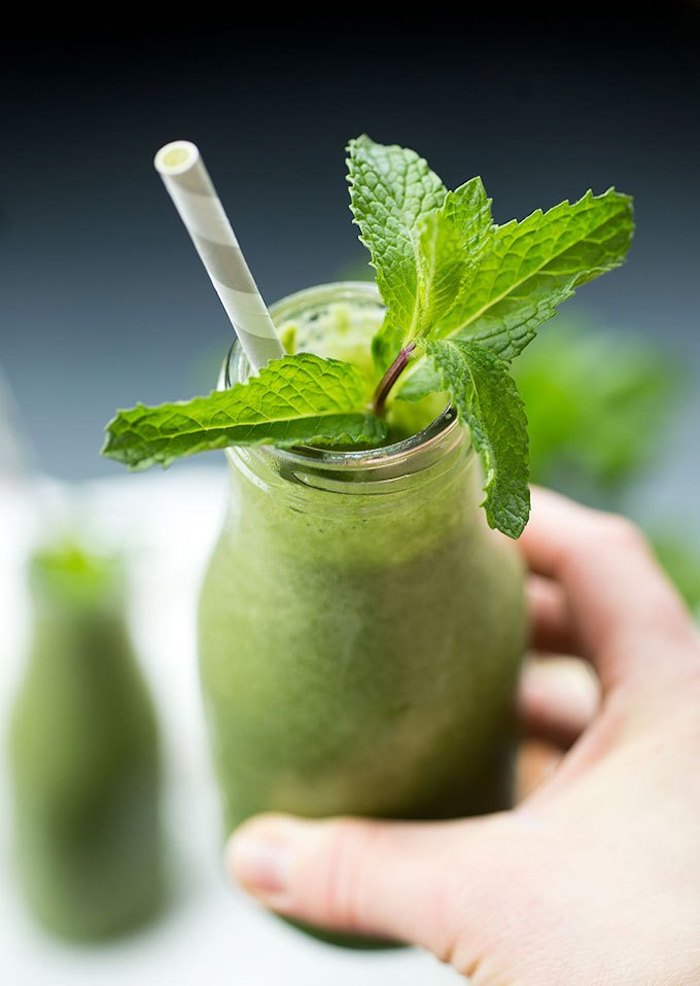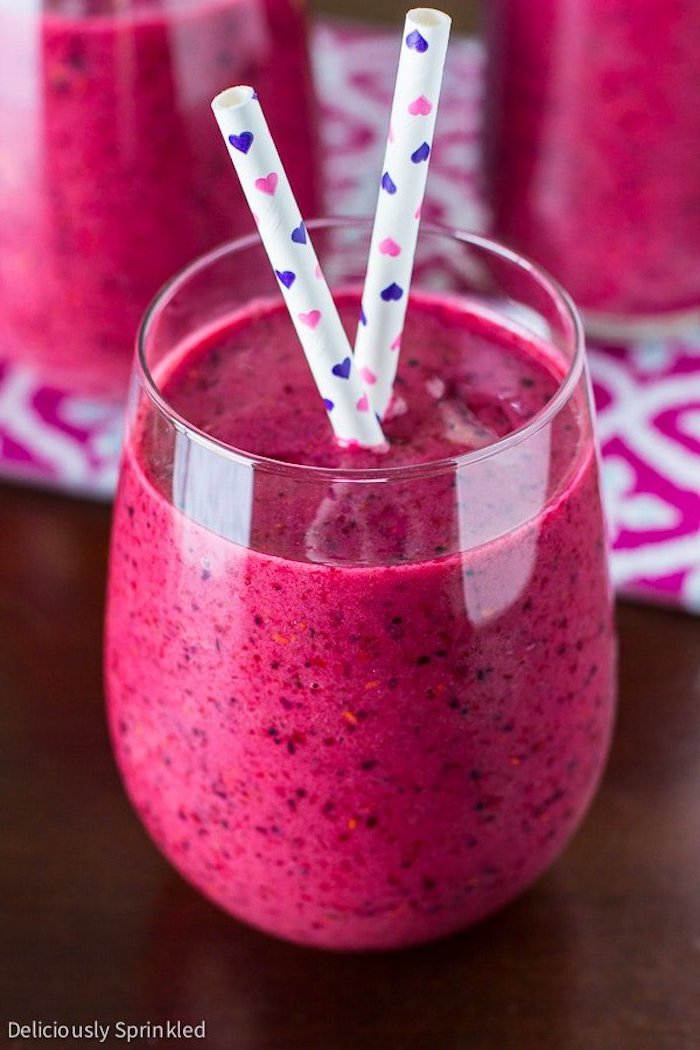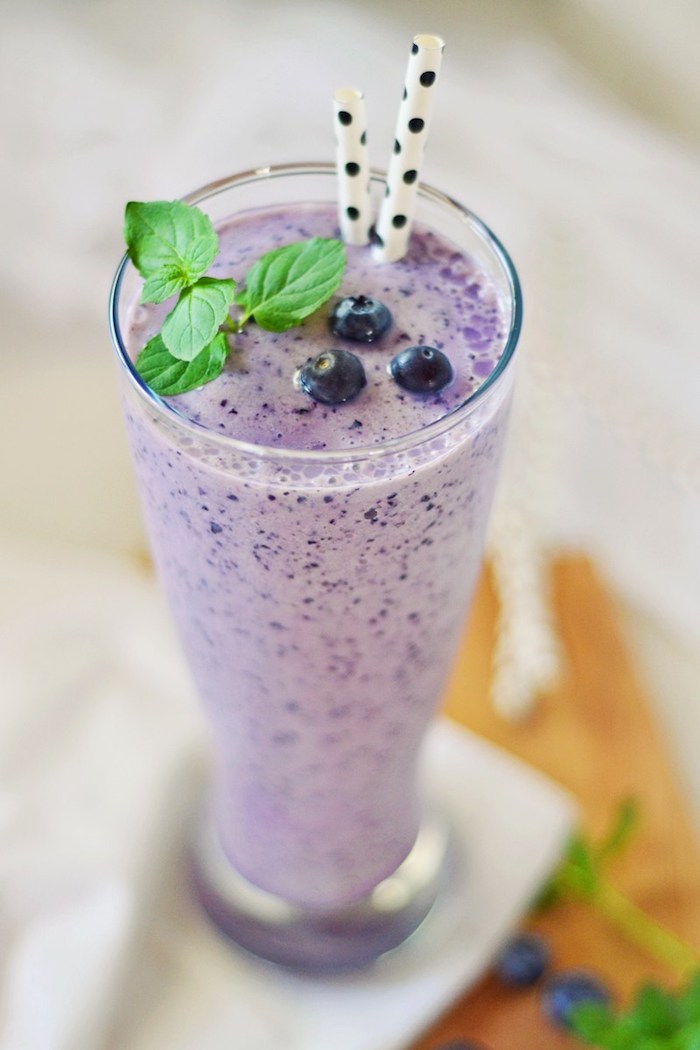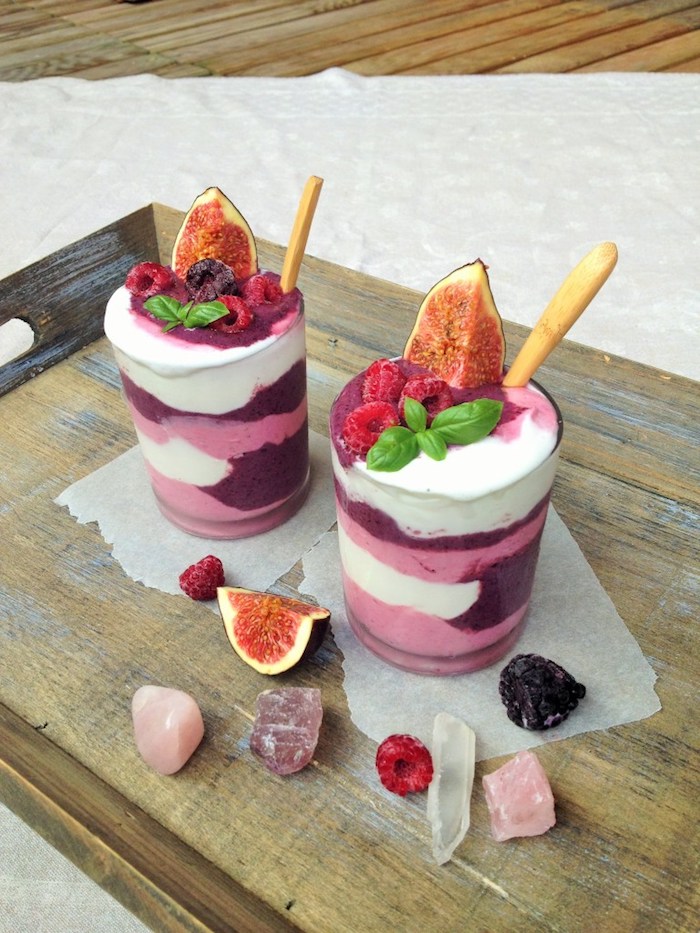 Needless to say, smoothies are a also great choice for kids' treats. Use them as a healthy substitute to sugary sweets!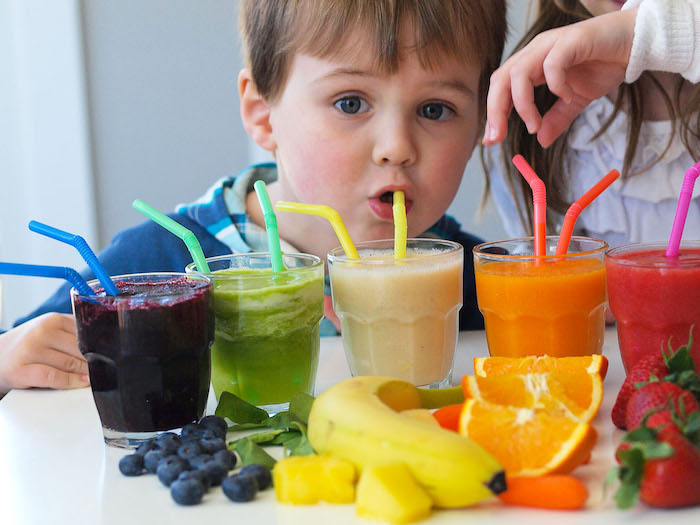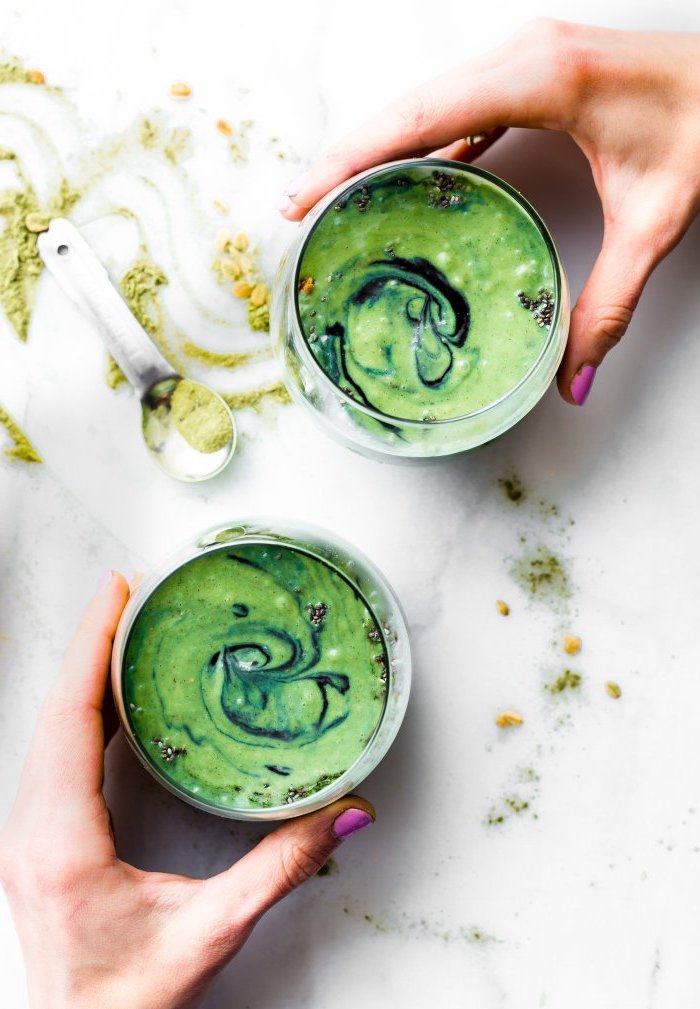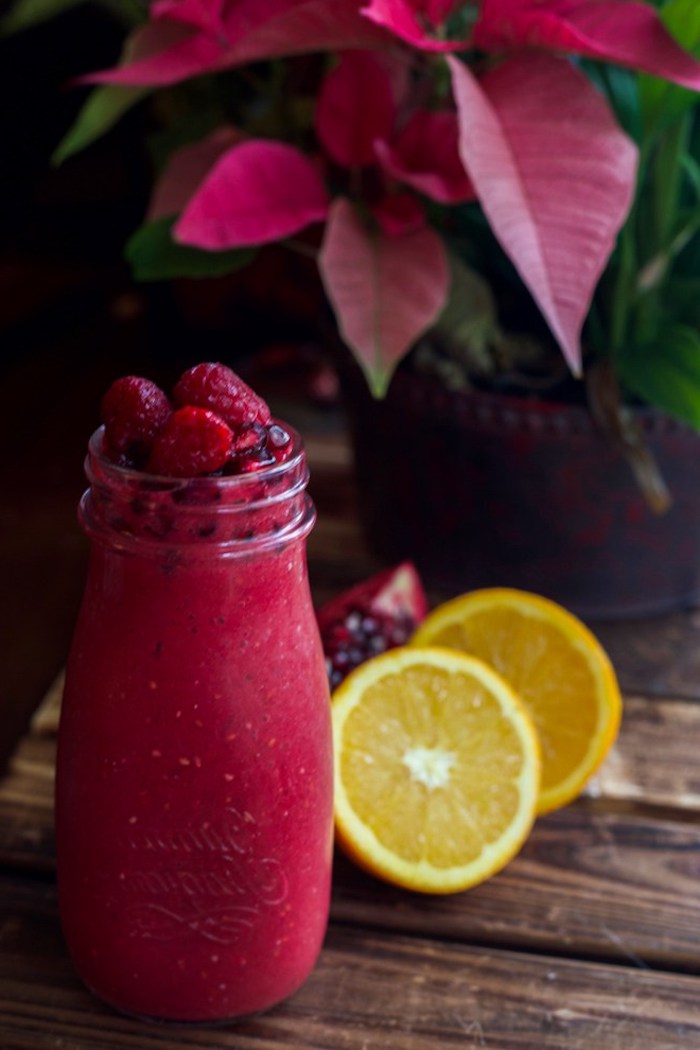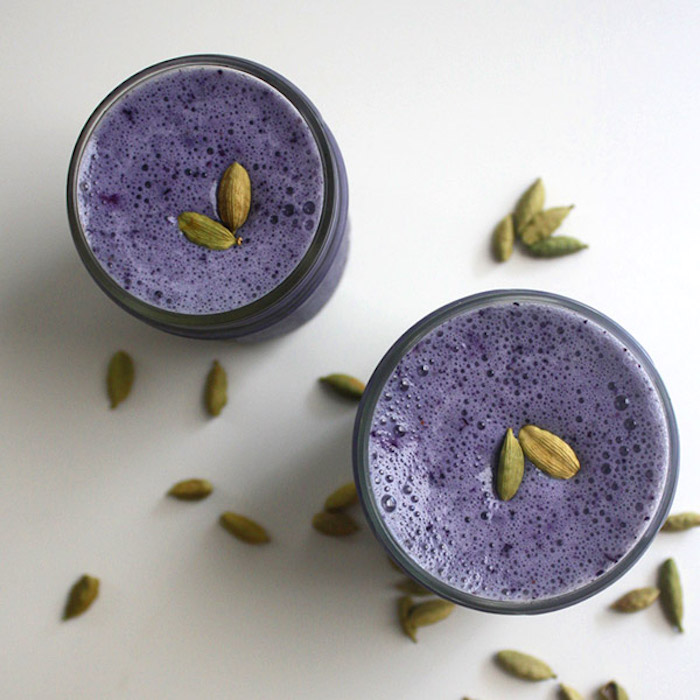 A beautiful and nutritious rainbow of colors and tastes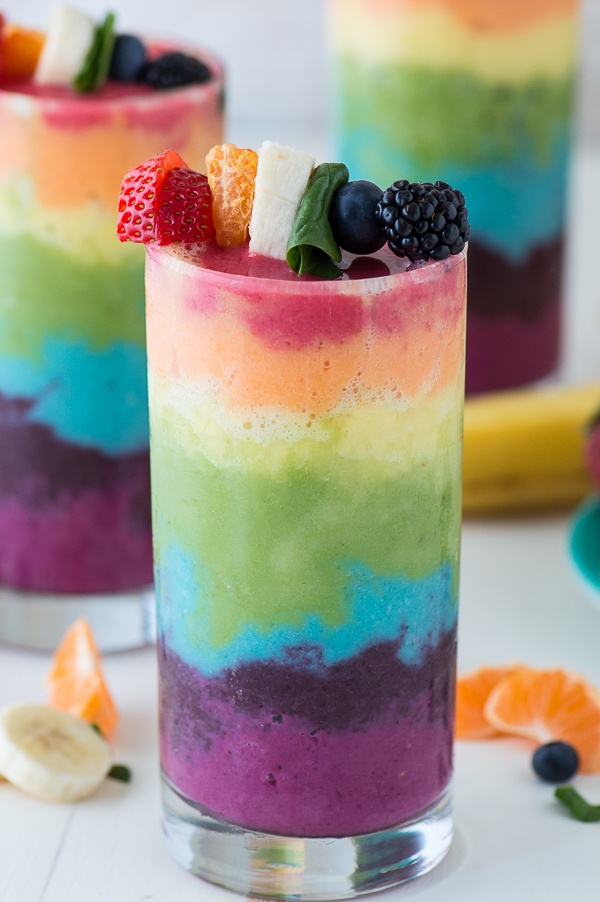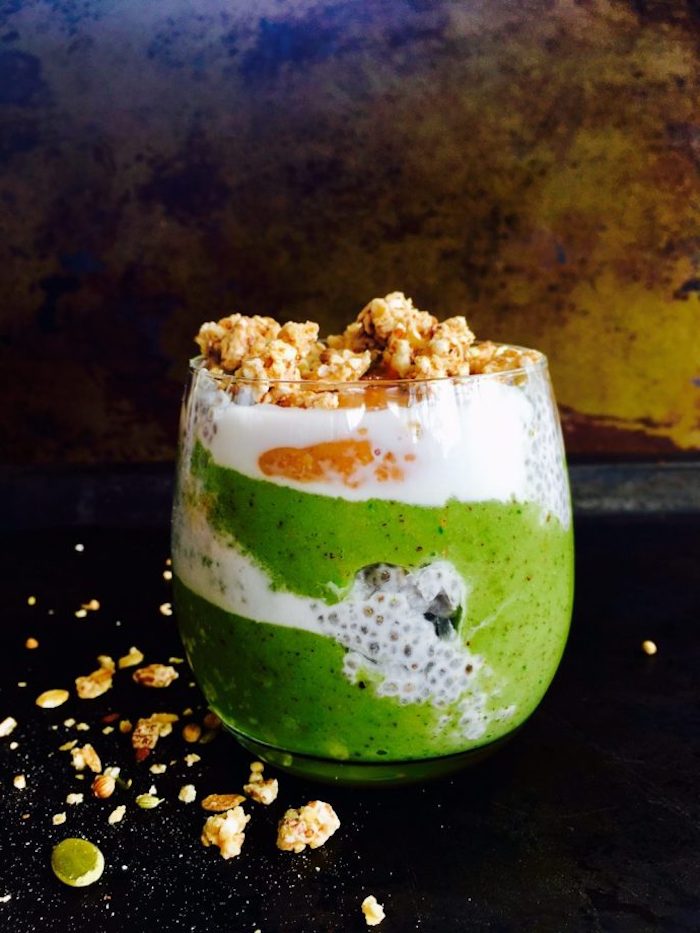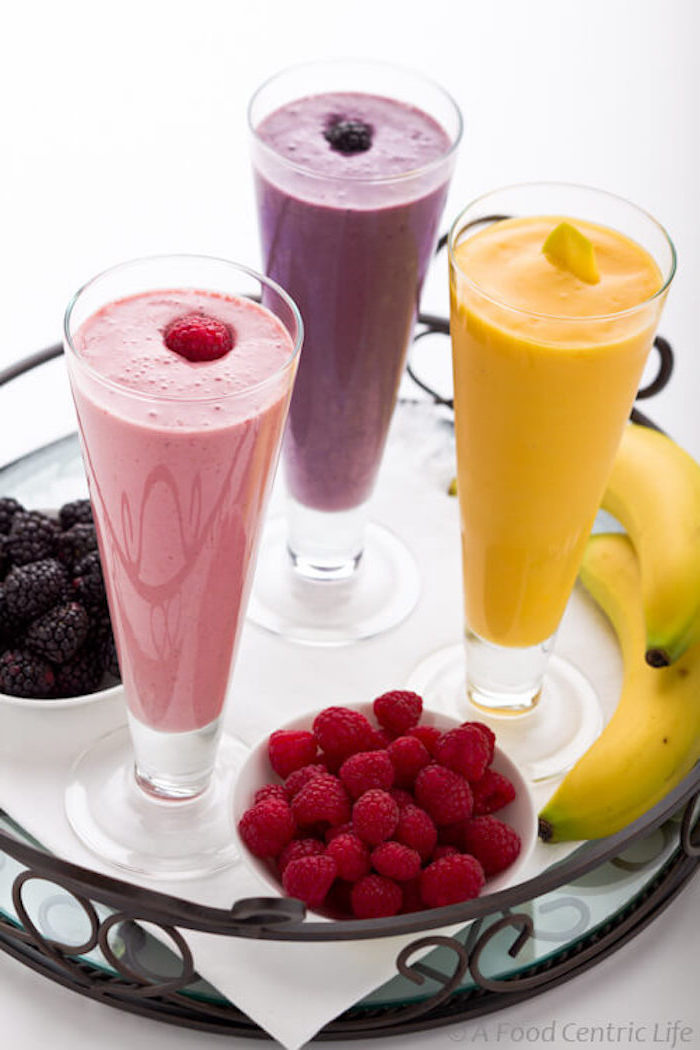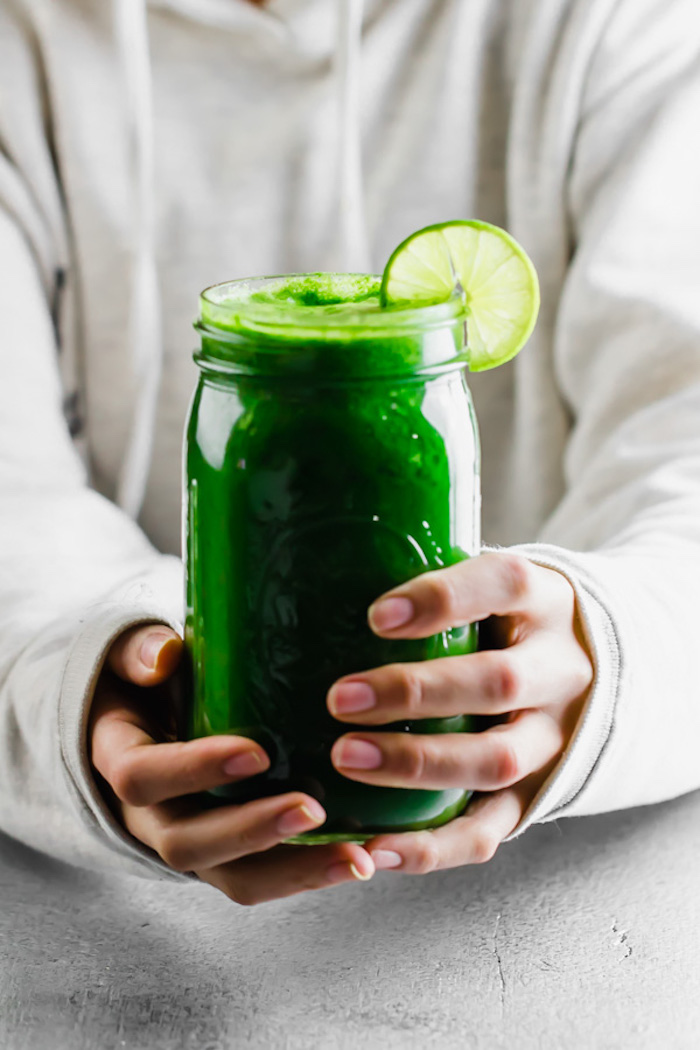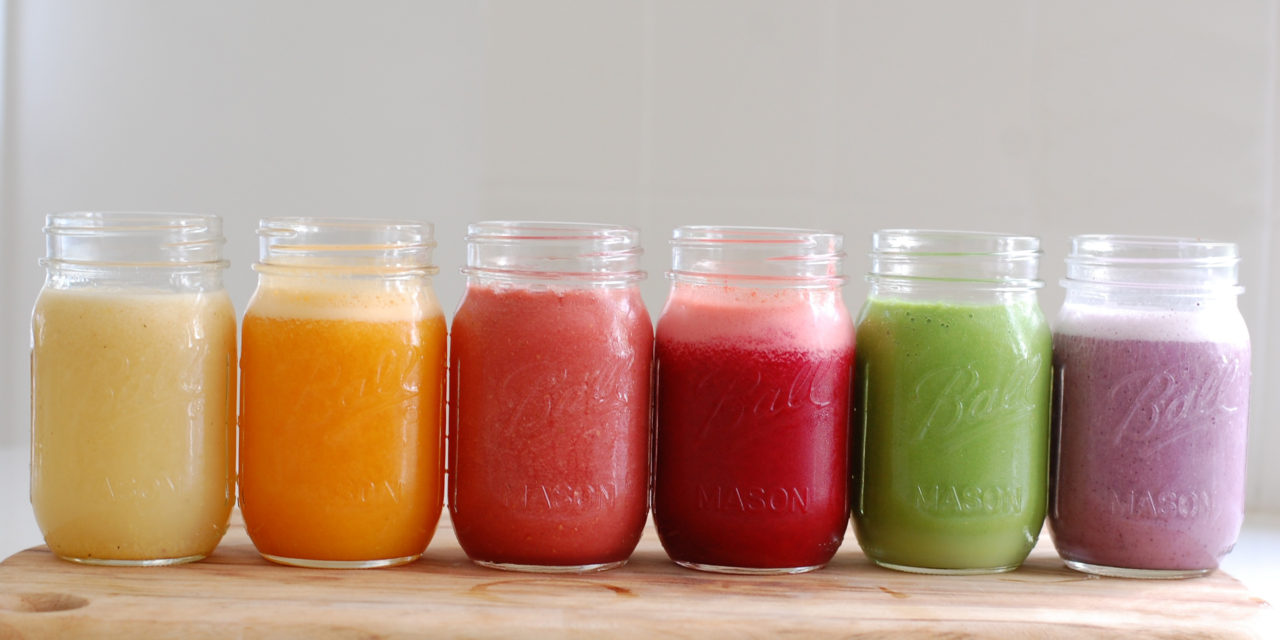 Watermelon and kiwi – the refreshing taste of summer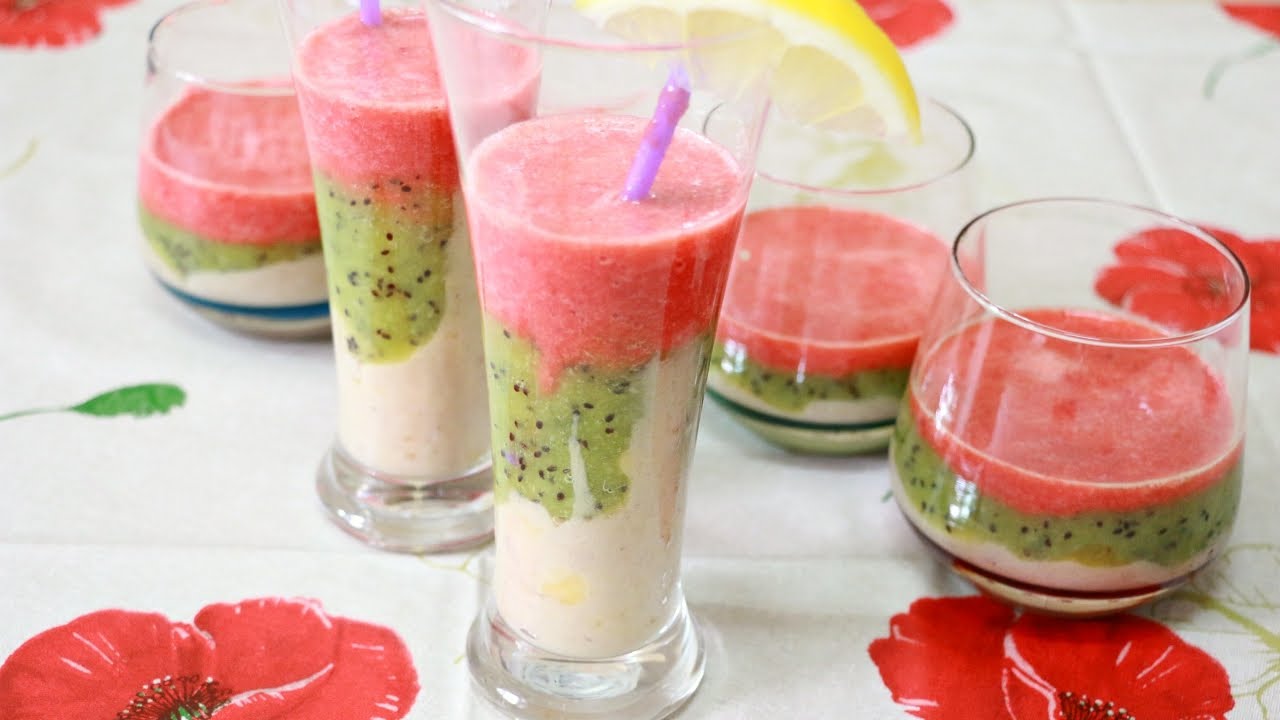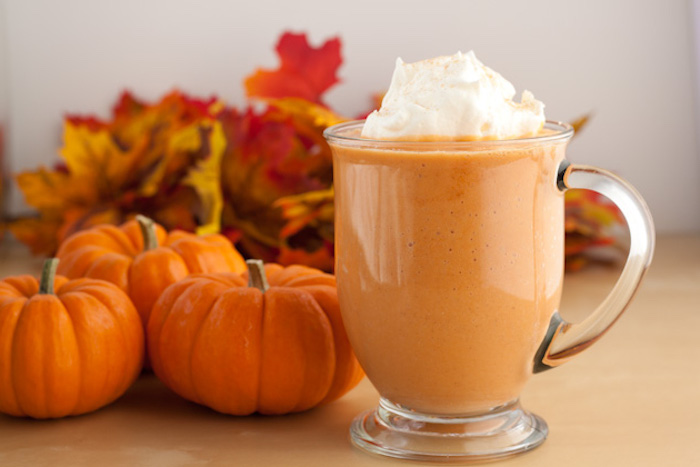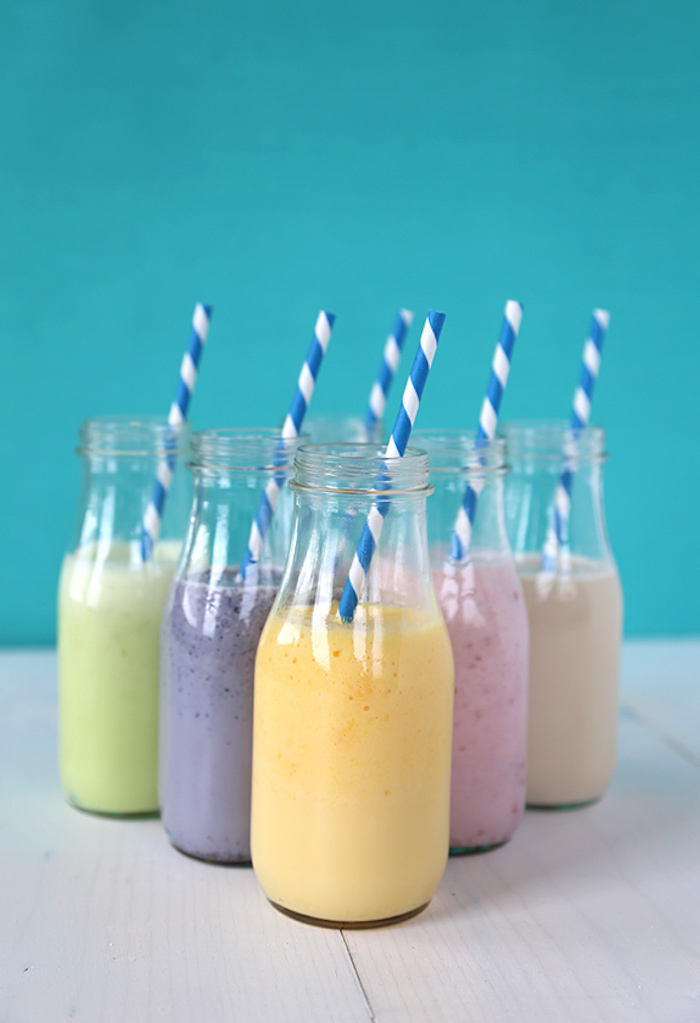 Healthy smoothie recipes – a delectable, four ingredient pineapple drink: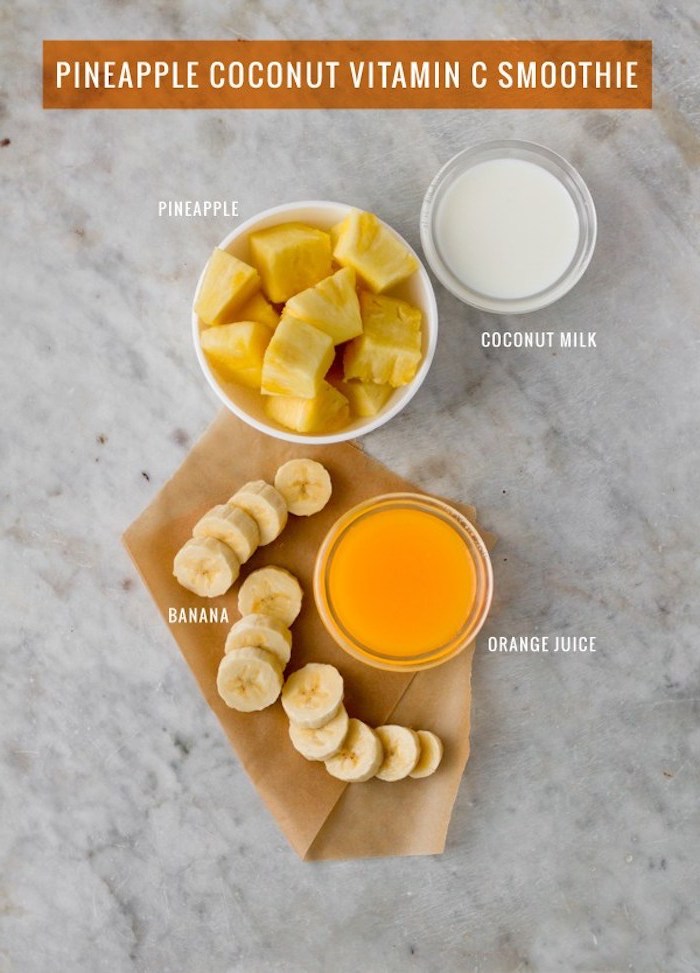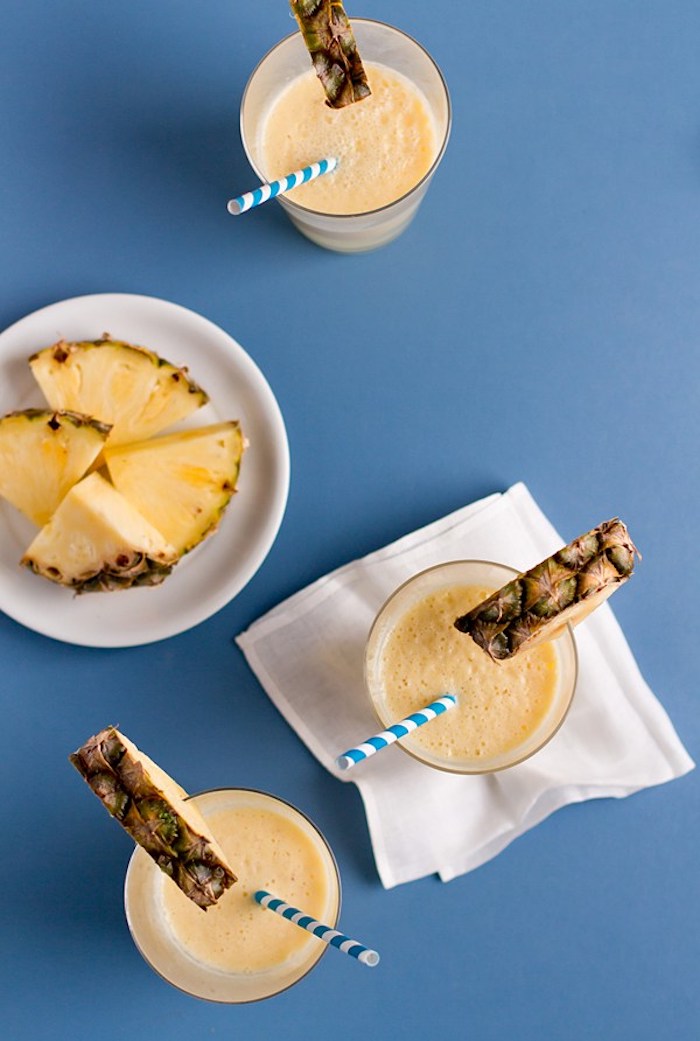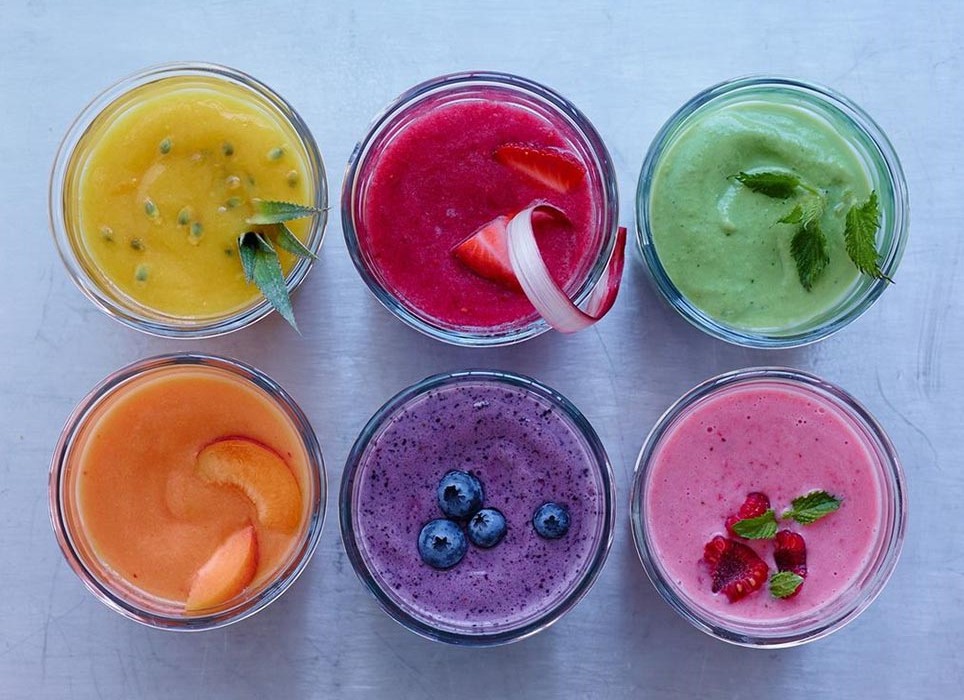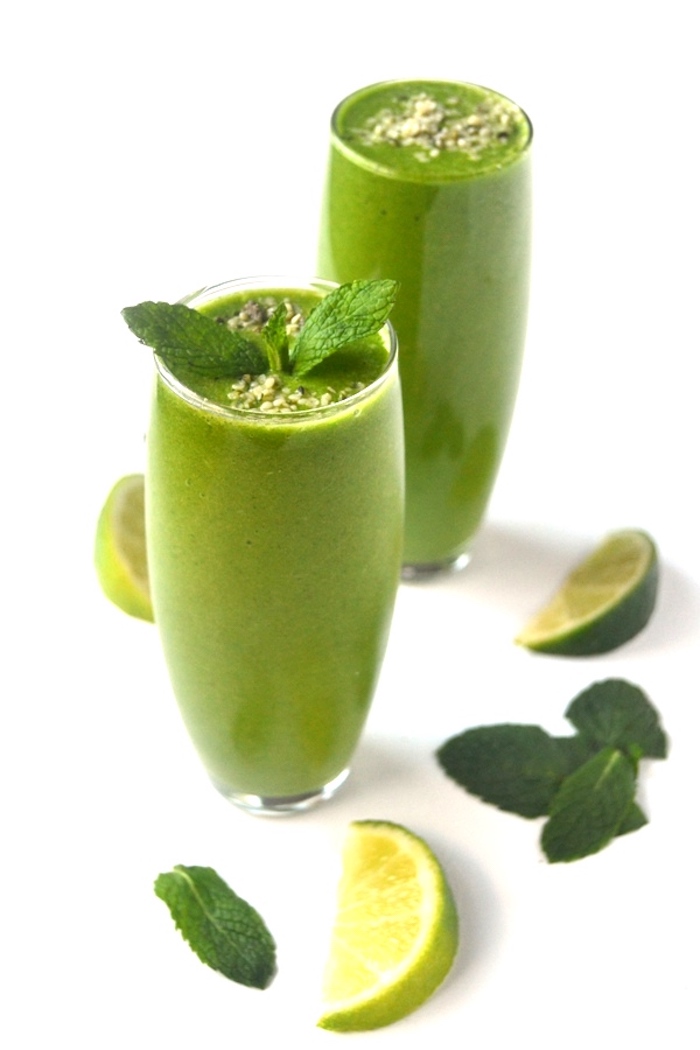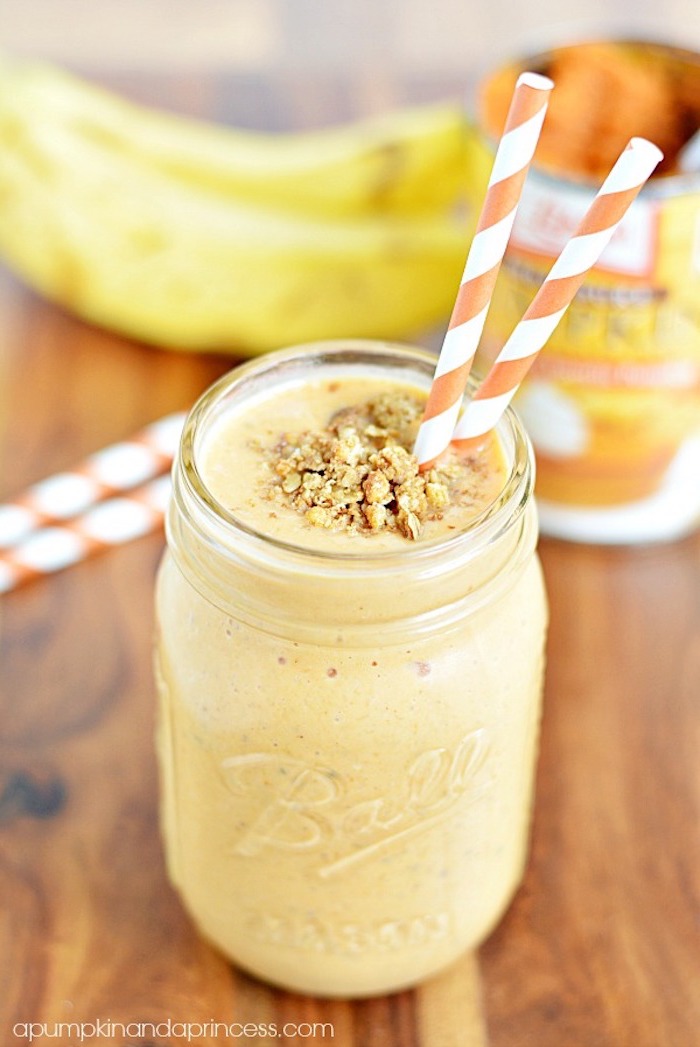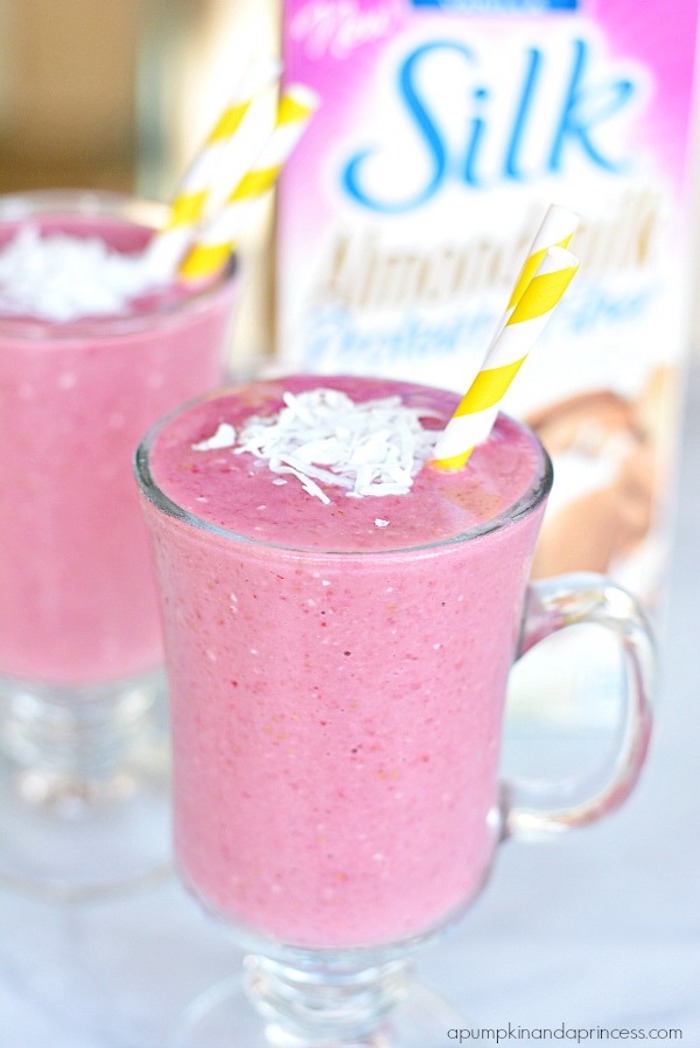 Aren't those layered smoothies beautiful? Almost too pretty to drink…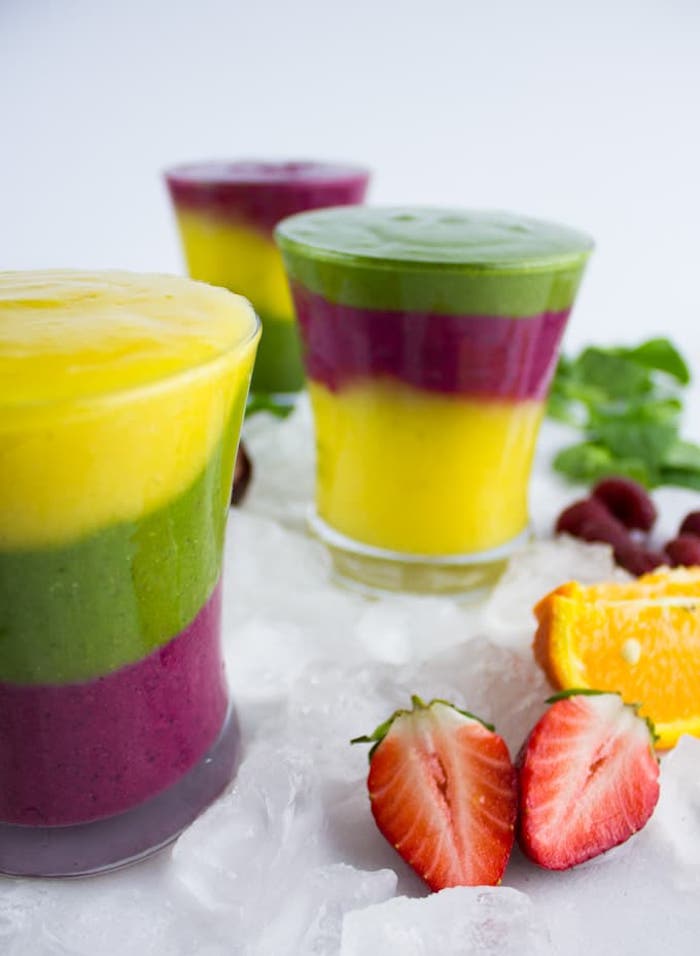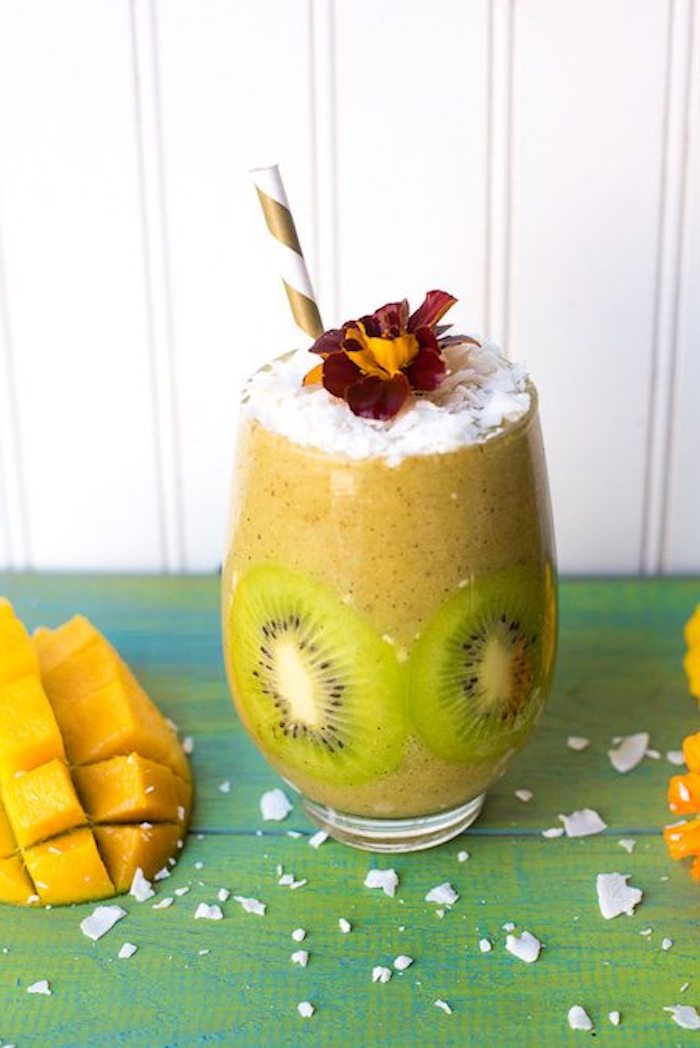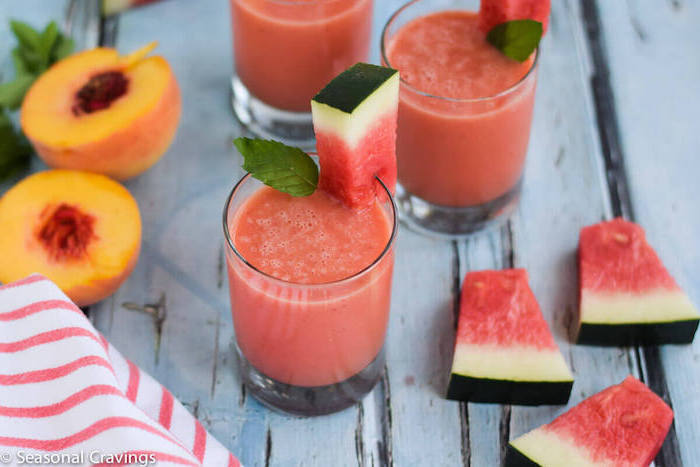 And here we have several ideas for healthy smoothie recipes, perfectly suited for breakfast: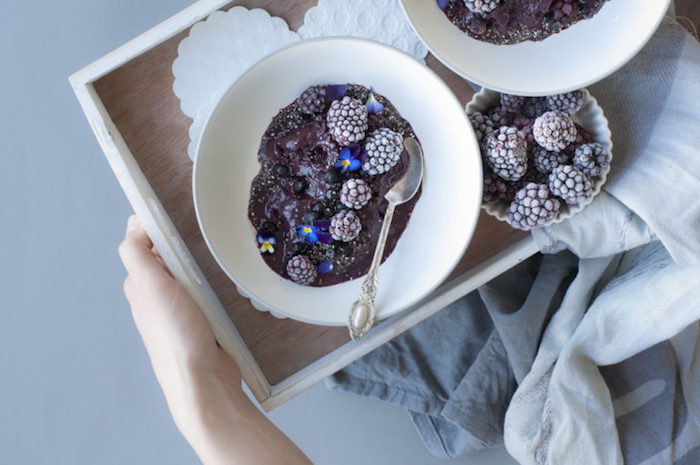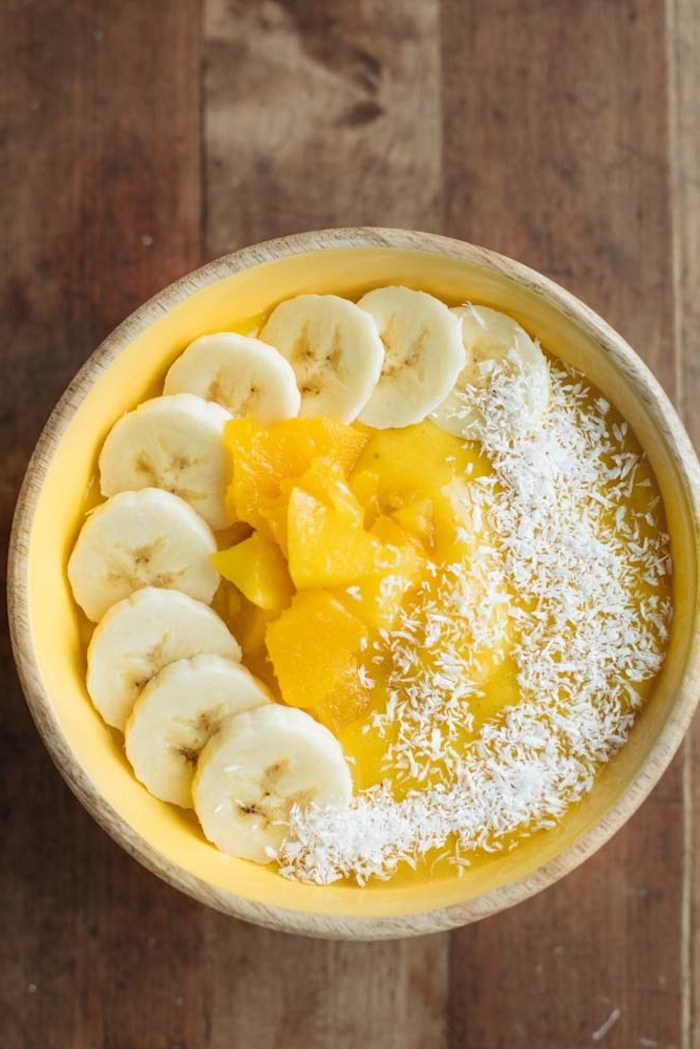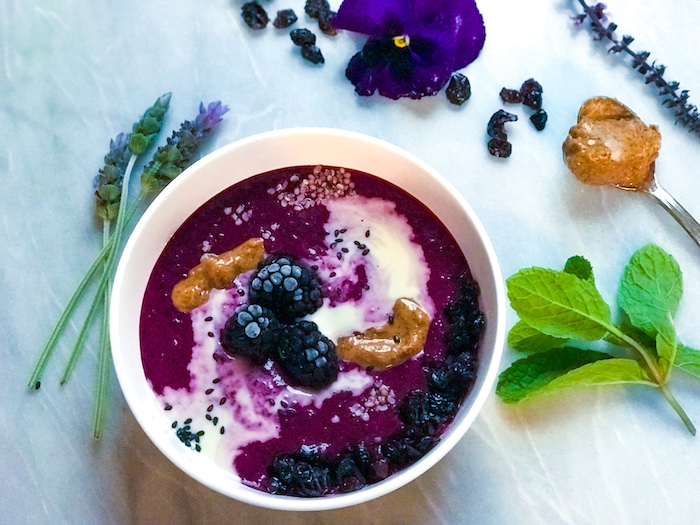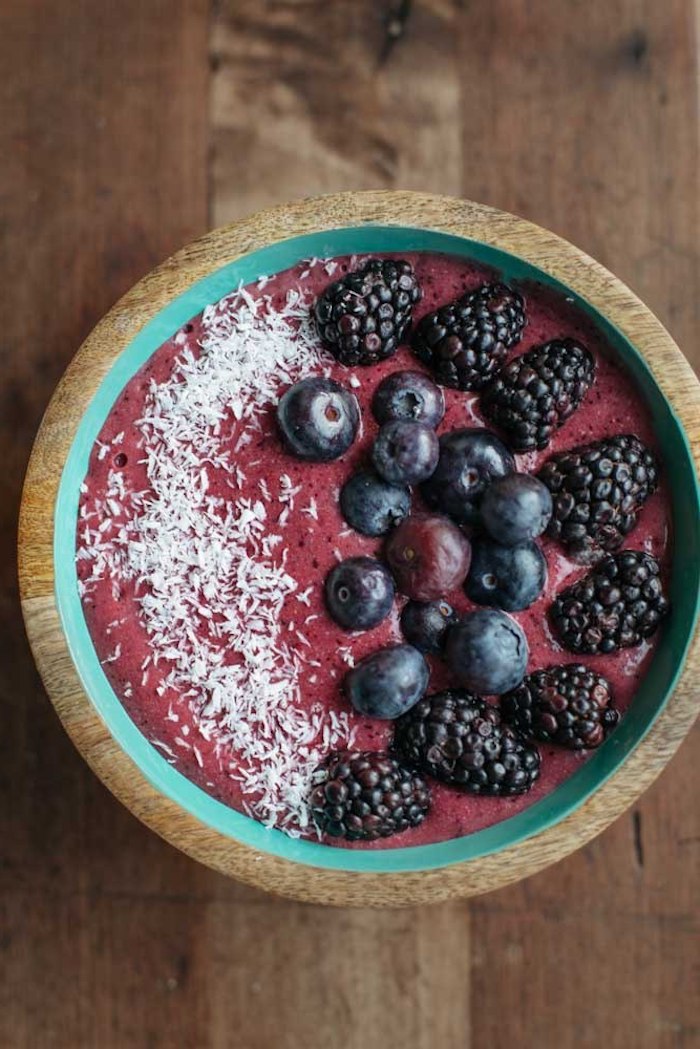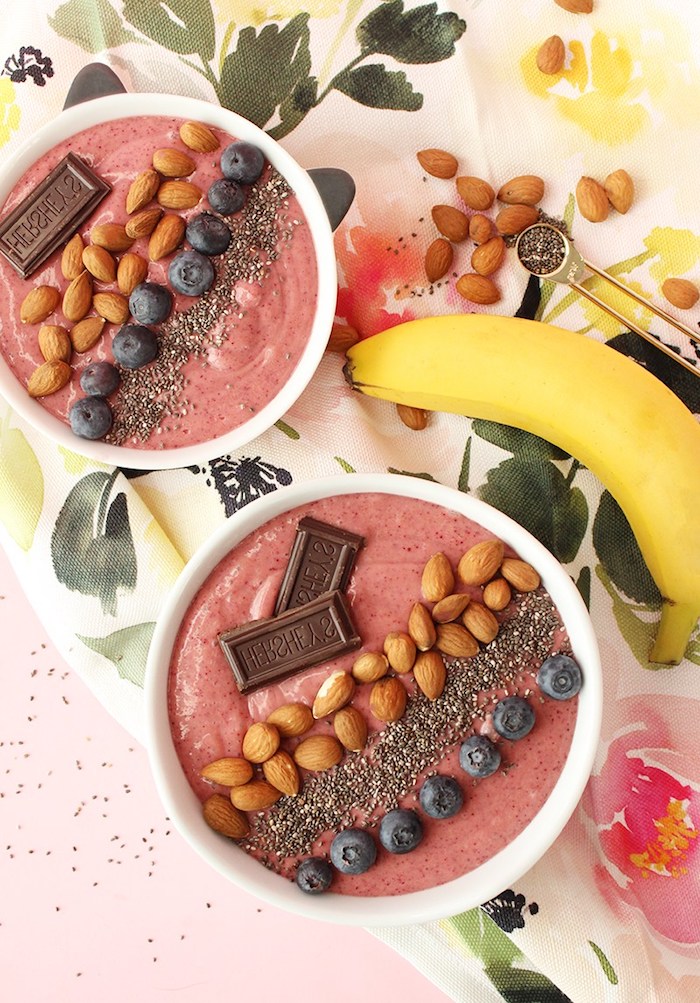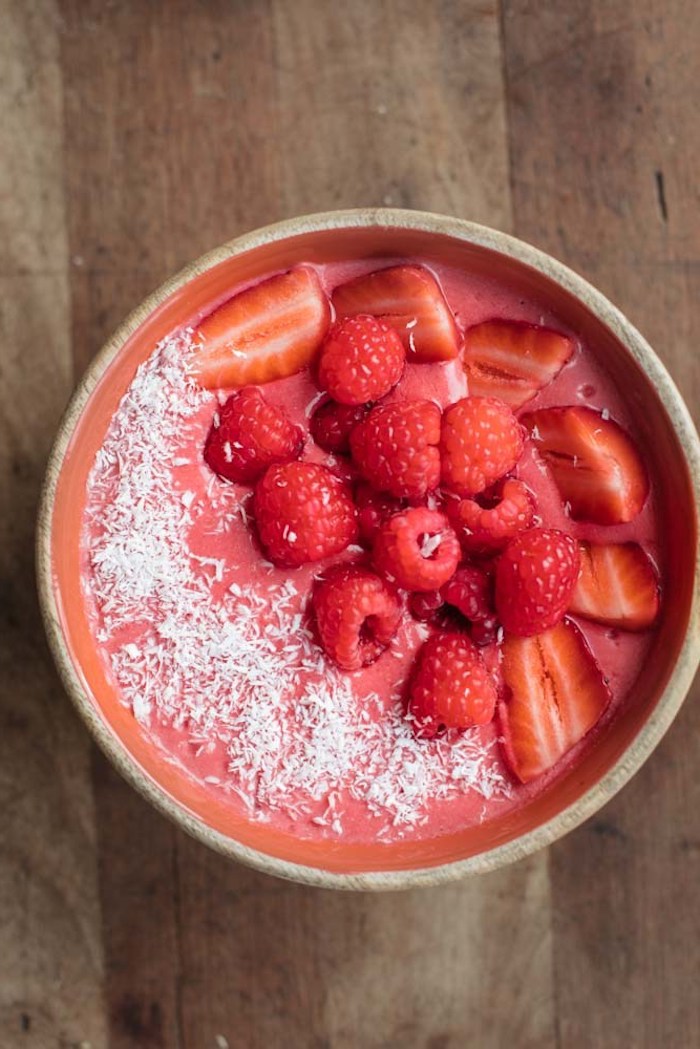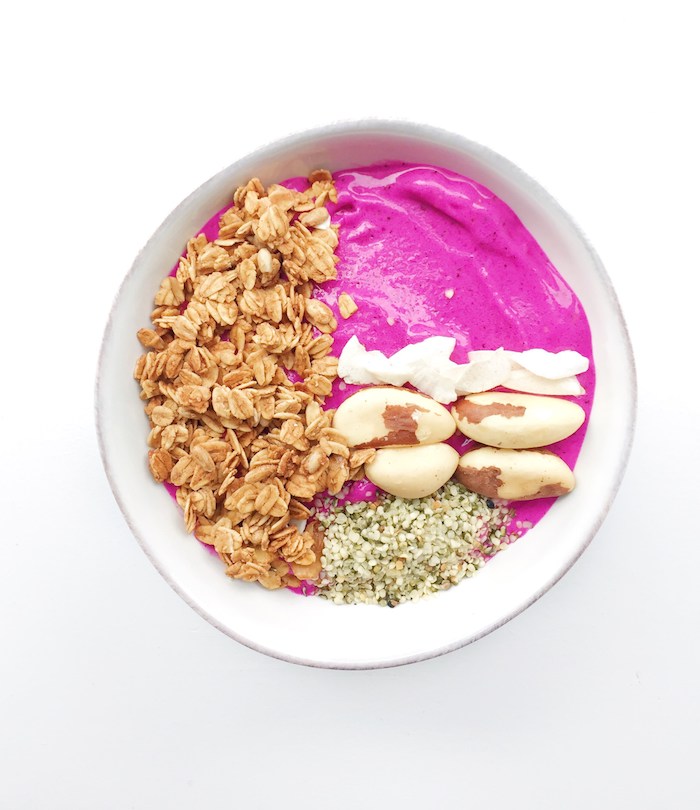 Another example of a scrumptious layered smoothie: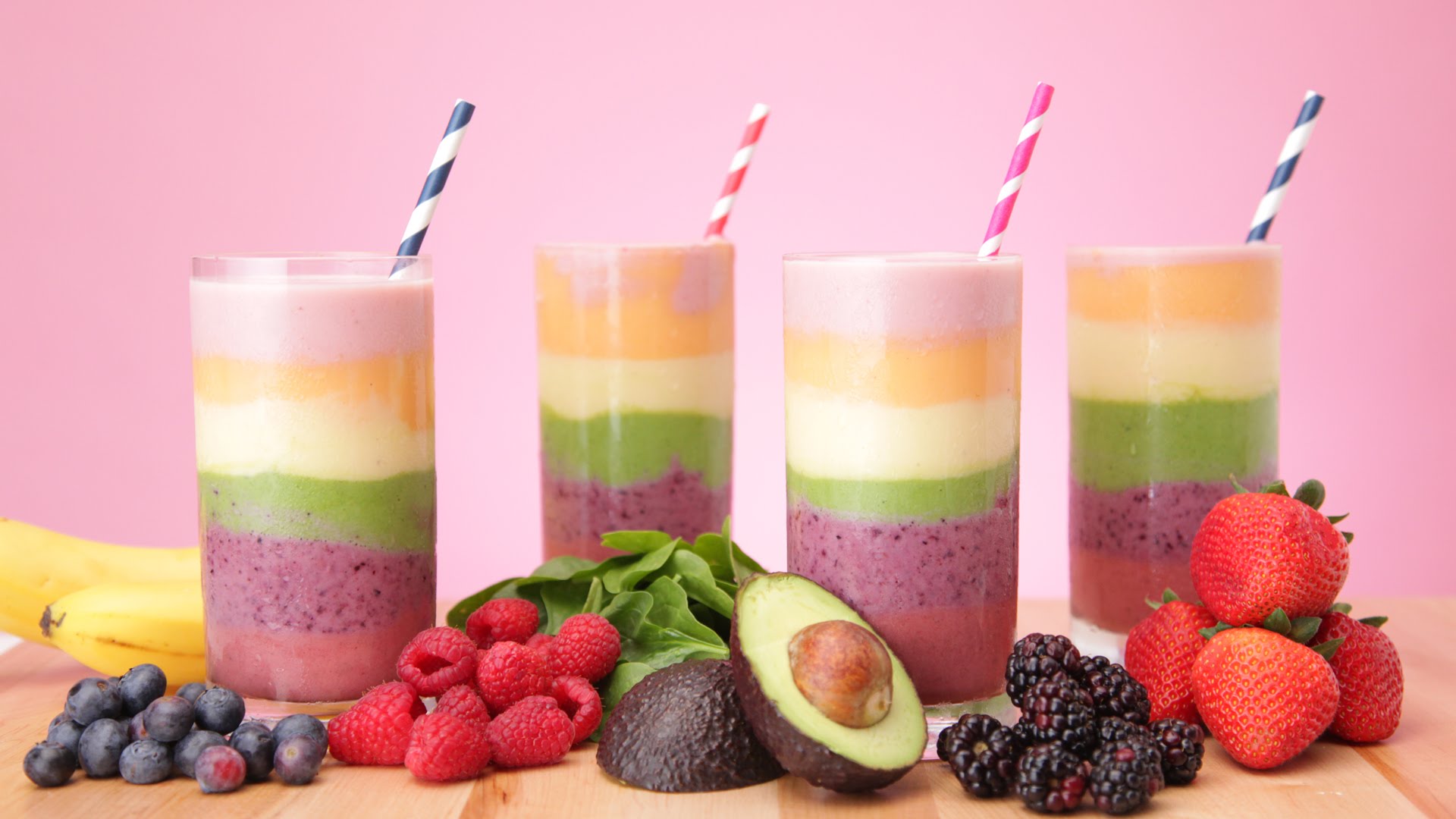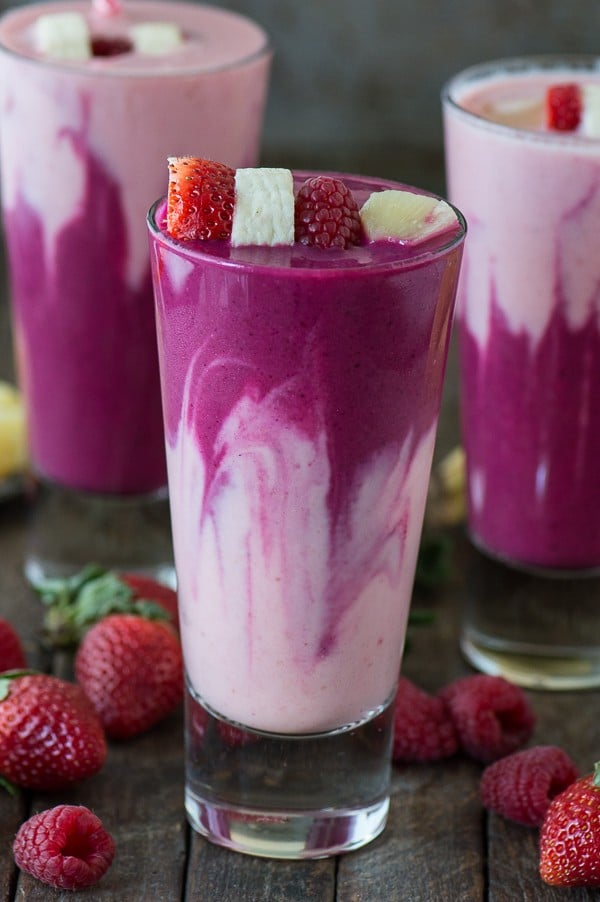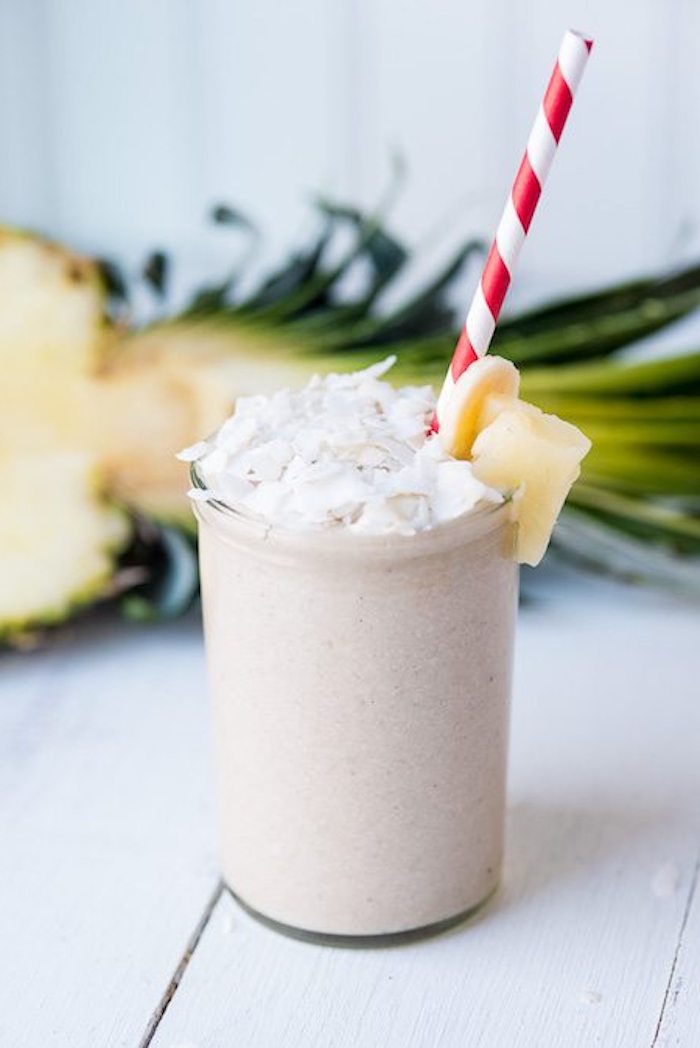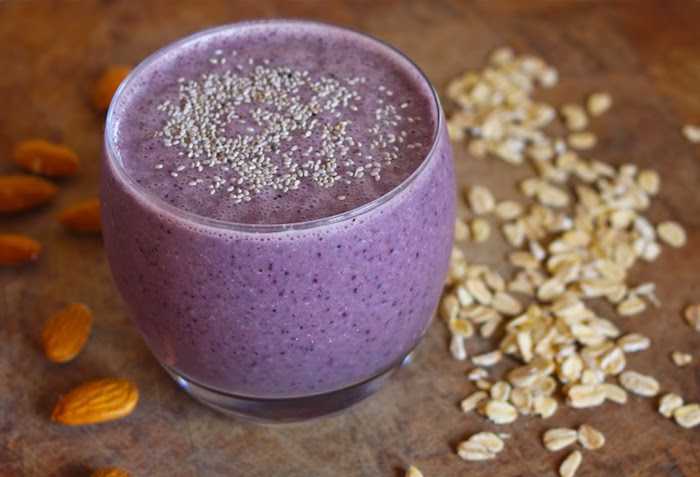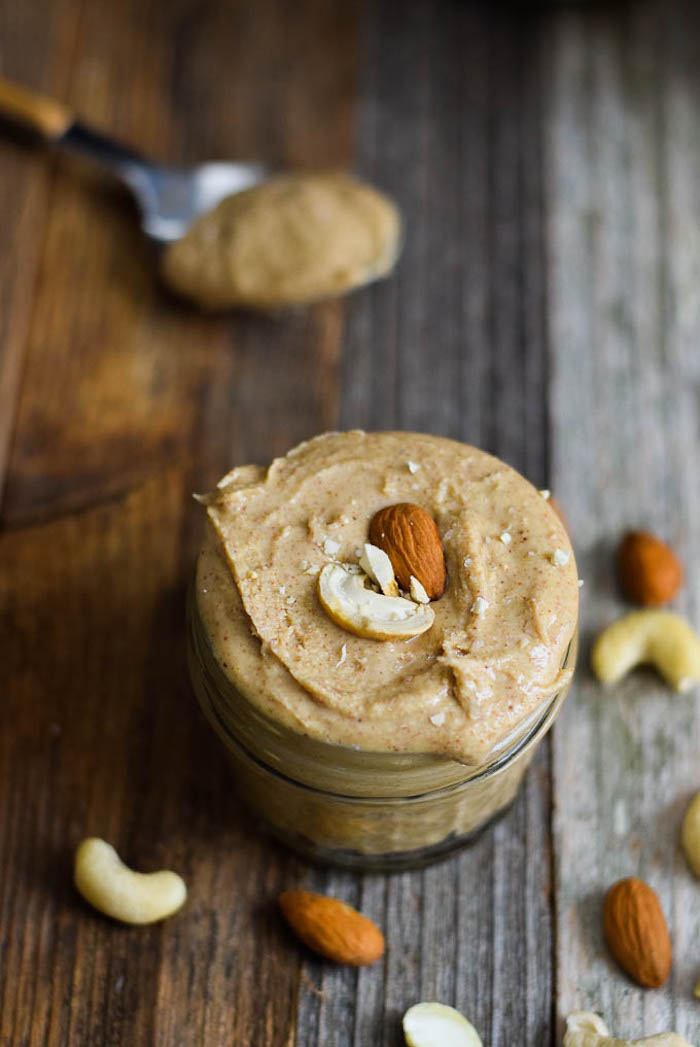 Who could resist a glass (or bottle!) of apricot flavored milk?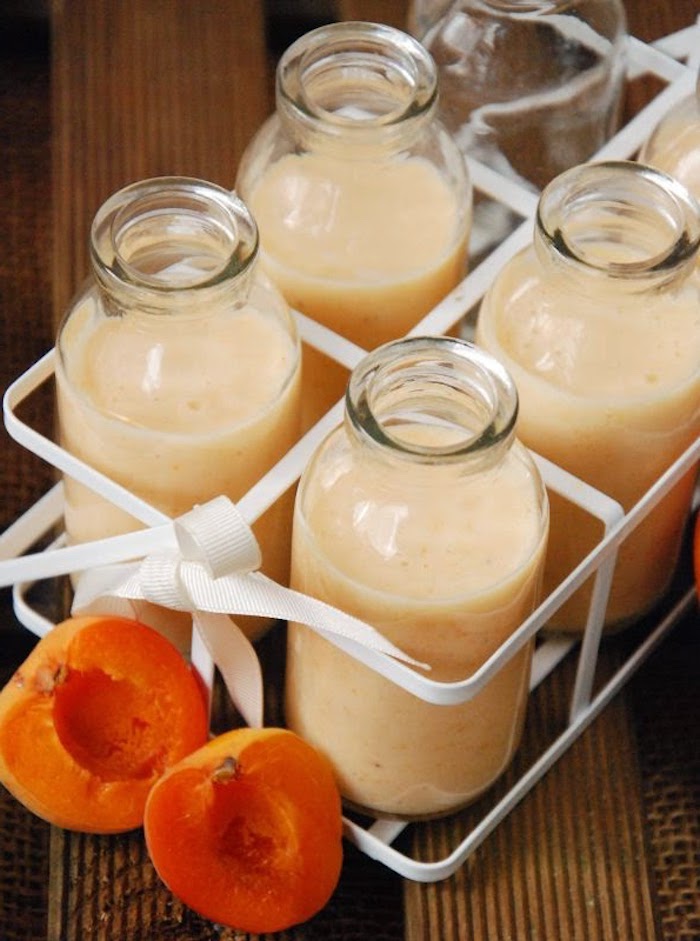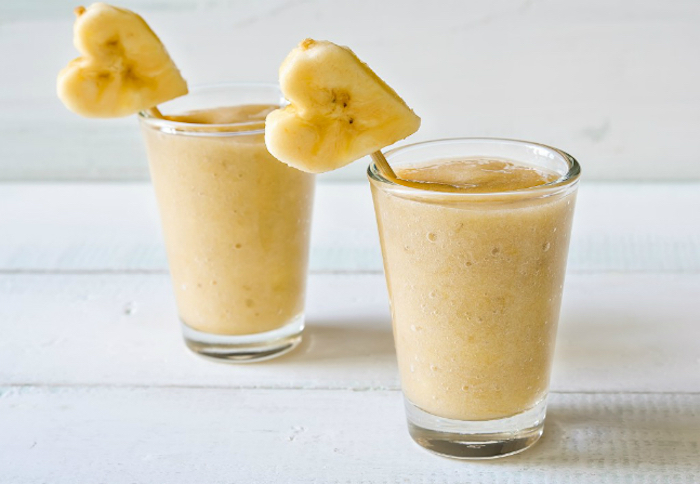 If you like pina coladas… you will probably enjoy these non-alcoholic, heavenly frothy smoothies!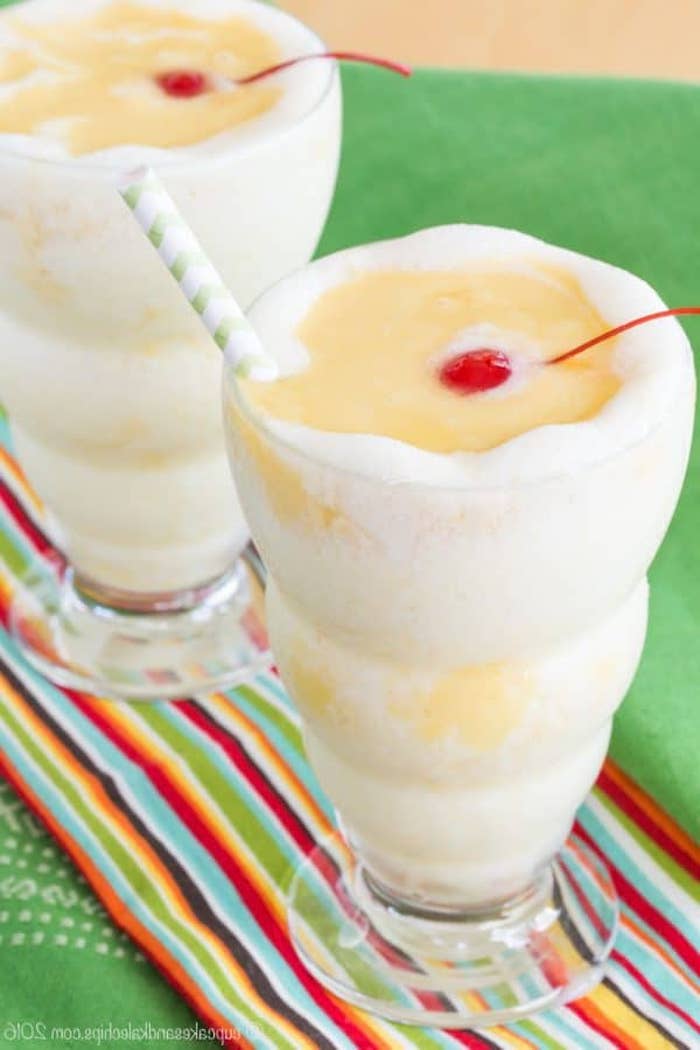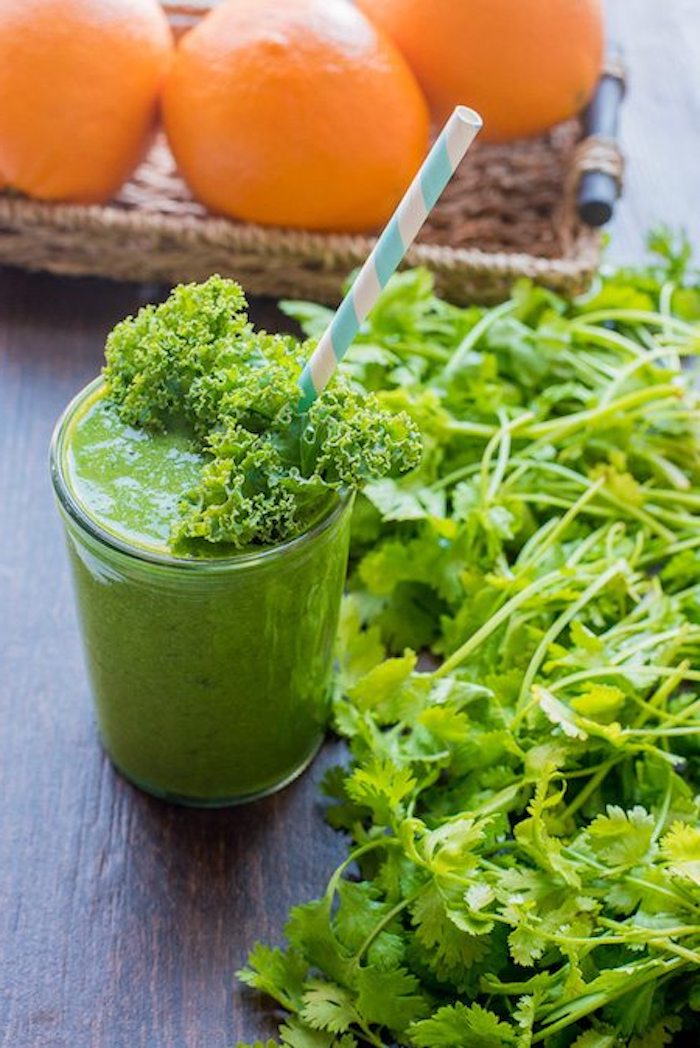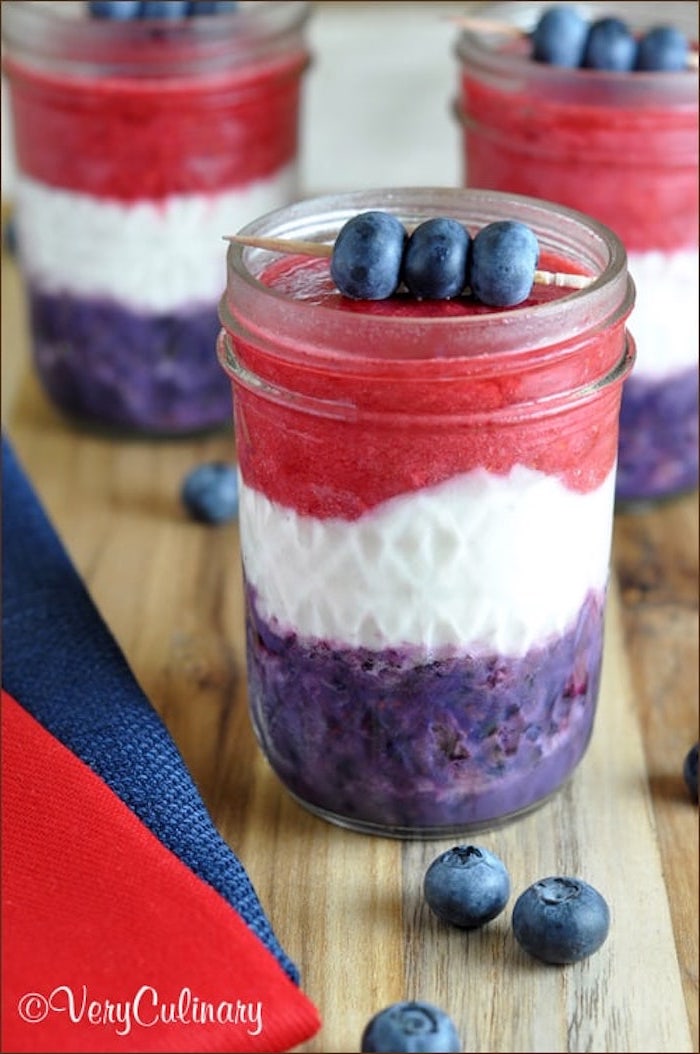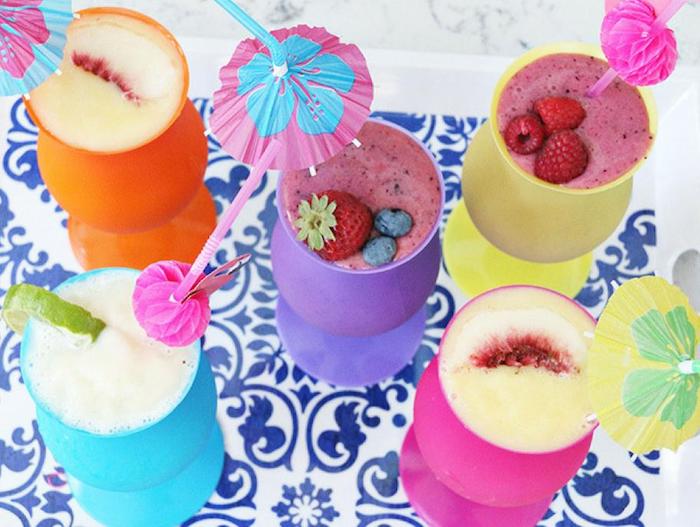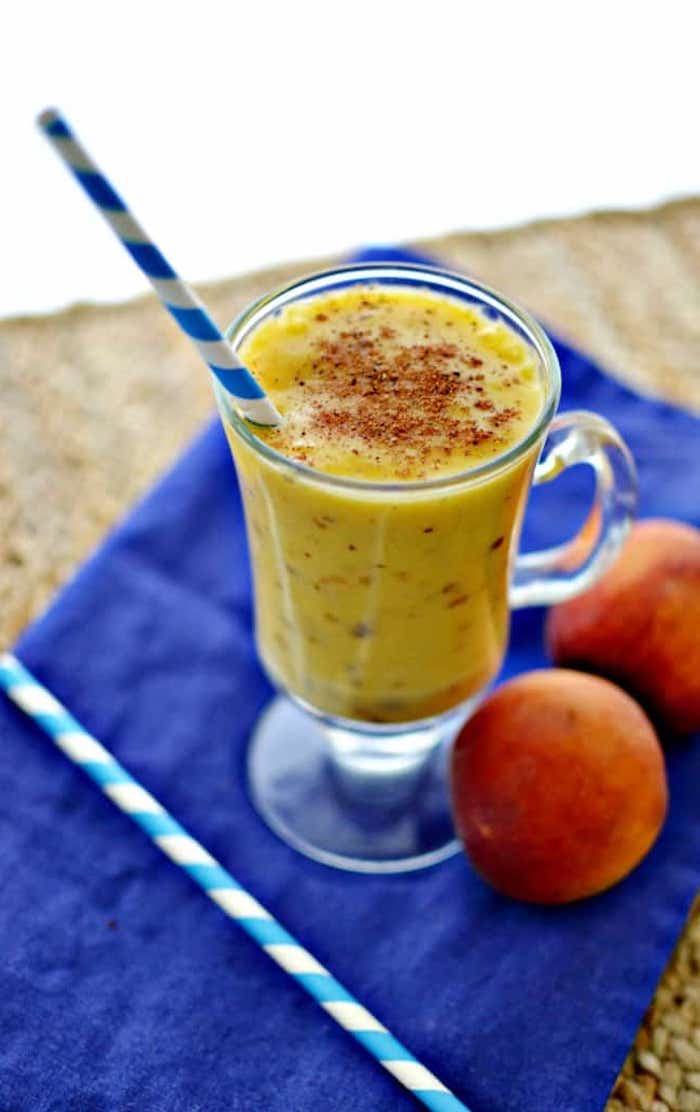 Eating healthy is very important, of course. But sometimes everyone craves some sugary, decadent sweets. So, to wrap this article off, we have selected a few of the most original and/or outrages smoothie offerings out there. Enjoy!