How to create the best skin care routine to protect yourself from the cold weather
As the famous quote from "Game of Thrones" says: "Winter is coming!". And with winter we definitely need to adapt to the colder weather and drier air. This is especially important when it comes to our skin. After all, we can always put more clothes on. However, the protection of our face is just as important. That is why today in this article we have decided to do a deep dive into the best skin care routine for the coldest winter months. Of course, we are going to look at the different skin types and how each of them reacts to the drop in temperature. So, if you are just as obsessed with skincare as we are. Keep reading to find out how to protect yourself from the cold weather during the winter months.
You need to pay extra attention to your skin during the cold winter months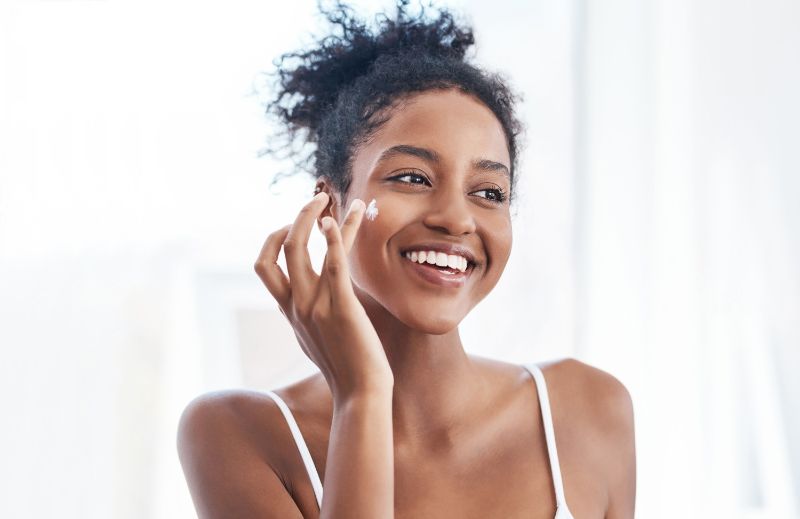 How to find out what your skin type is?
First of all, in order for you to be able to take full advantage of our tips, you need to know what your skin type is. The first option is to go to a dermatologists, who is going to tell you your skin type, as well as the products most suitable for you. Your second, and easier, option is to make a simple test at home. Don't apply any product on your face before going to bed. When you wake up in the morning grab a piece of tissue and press it onto your T-area (the nose and the forehead). If the tissue is completely dry, that means that your skin is dry. If the tissue has oil on it, that means that your skin is oily. Furthermore, if you press the tissue onto your T-area and it is wet, but when you press it onto your cheeks, it is dry, that means that you have combination skin.
Know your skin type before you start your skincare journey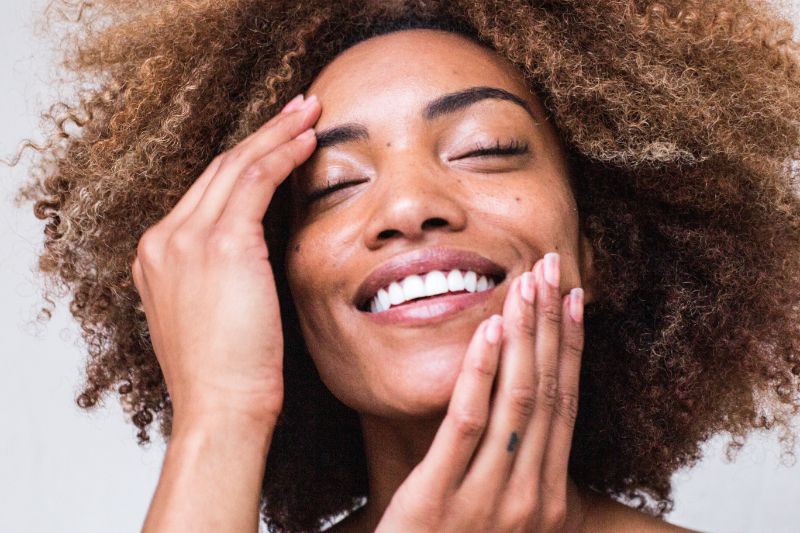 How to build the best skin care routine for the winter season?
When it comes to cold weather, dry and sensitive skin needs a lot more help than oily or combination skin. In general, during the winter months the air is dry and the cold makes our skin feel dull. Therefore, if your skin is already dry, the cold weather makes it drier. That is exactly why, it needs a lot more moisture, which you absolutely have to provide. So, if your skin is dry, pay close attention to our tips.
Moisturizing is extremely important for dry skin during the winter season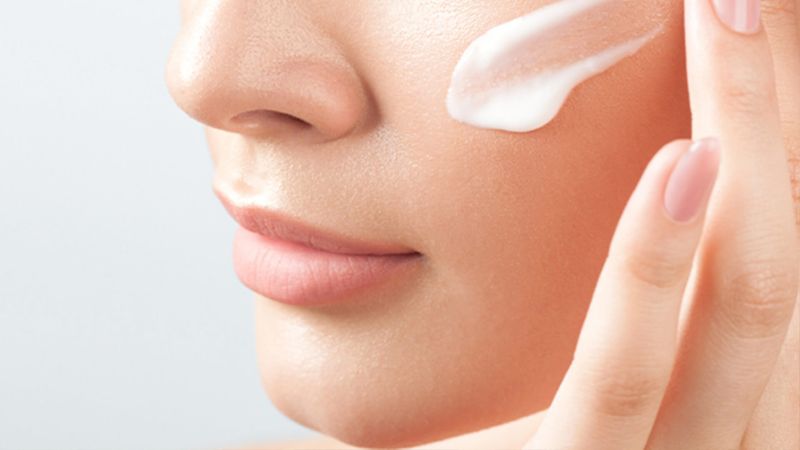 The best skin care routine always starts with a cleanser
No matter what your skin type is, cleansing should always be step number one. The key here is to use a very mild, gentle cleanser. Anything harsh will strip your skin of the natural oils it produces. And during the winter, it is very important to keep those natural oils, because they protect your skin. Furthermore, a mild, gentle cleanser will keep your skin barrier intact. Try a cleanser with moisturising, your face doesn't have to feel squeaky clean in order to be clean.
Use a gentle cleanser to protect the natural oils of the skin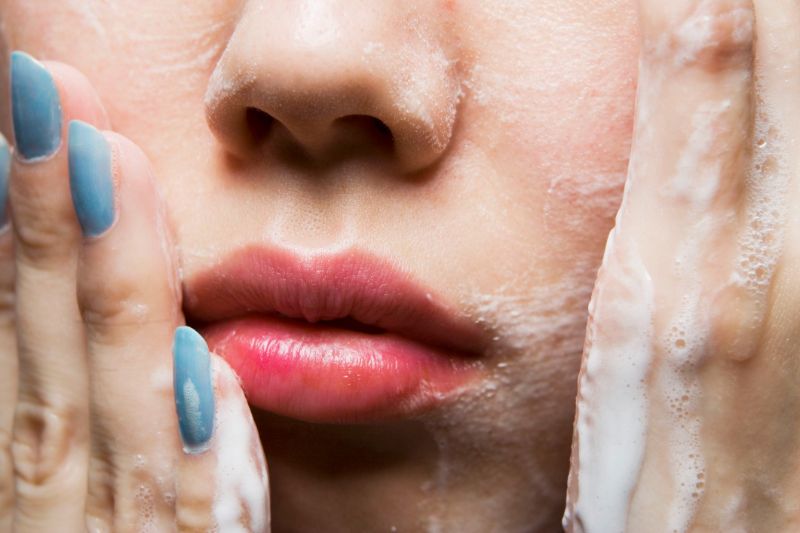 Use vitamin C serums
As we all know vitamin C is incredibly beneficial to our body and overall health. That is why, as of late people have started using more and more vitamin C serums. They should be applied right after the cleanser and before the moisturizer. They enrich your skin, help keep your skin barrier intact and give your skin a glowing look.
Serums, rich in vitamin C are very beneficial for your skin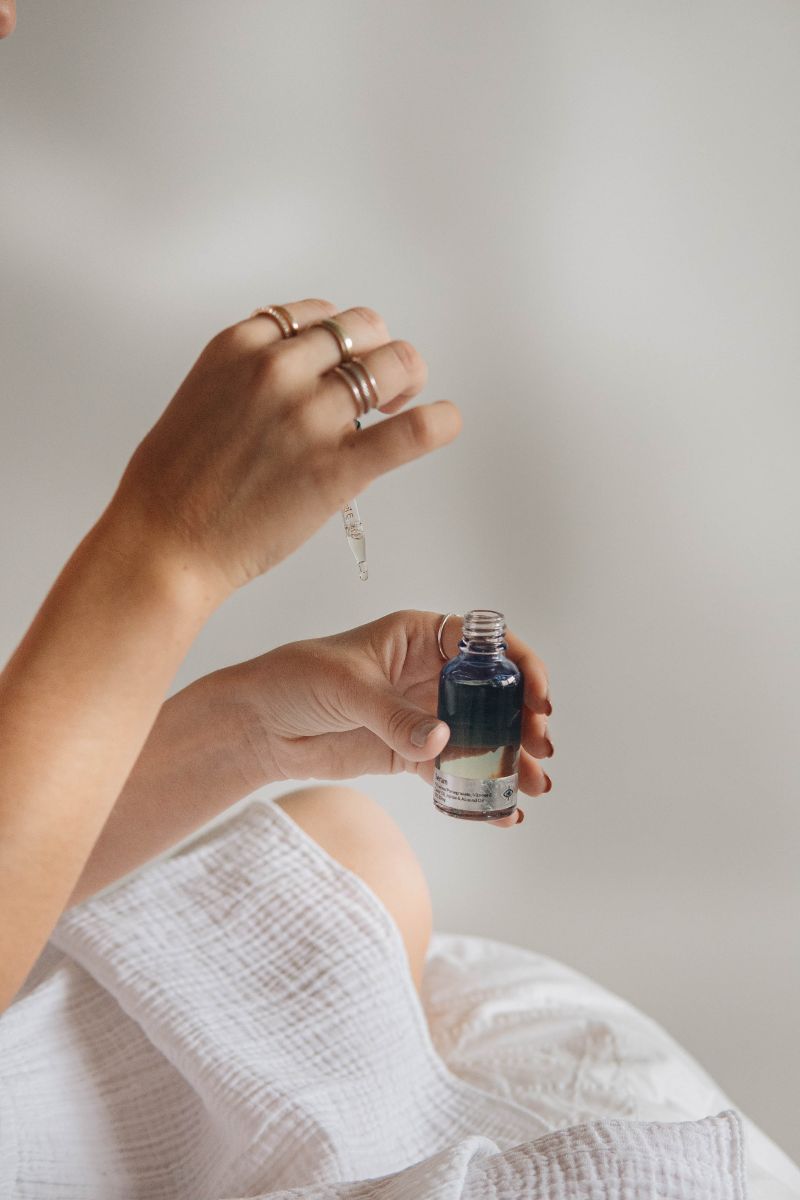 Moisturize!
The single most important thing you can do for your skin is to properly moisturize it. During the cold winter months choose a rich, heavy moisturizer, which is going to keep your skin from drying out all day long, even if you spend the whole day outside. For nighttime, choose a cream moisturizer, which is going to prepare your skin for the long day ahead.
We cannot stress this enough – moisturize, moisturize, moisturize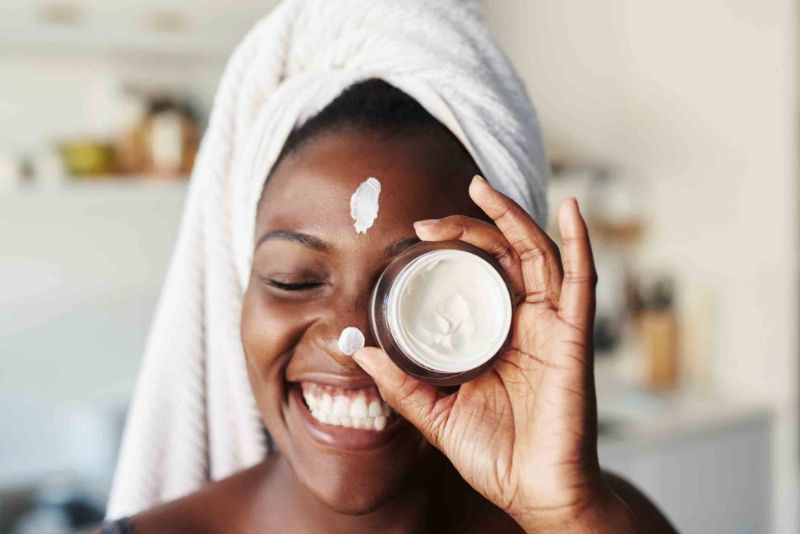 The best skin care routine always includes SPF
Some people think that they only need to protect themselves from the sun during the summer. This couldn't be further from the truth, however. You need as much sun protections in the winter, as you do in summer. That is why your morning skin care routine has to finish with a good sunscreen, which is also moisturizing. That way you are not just protected from the harmful UV rays, but you will also get that double moisture.
Always apply sunscreen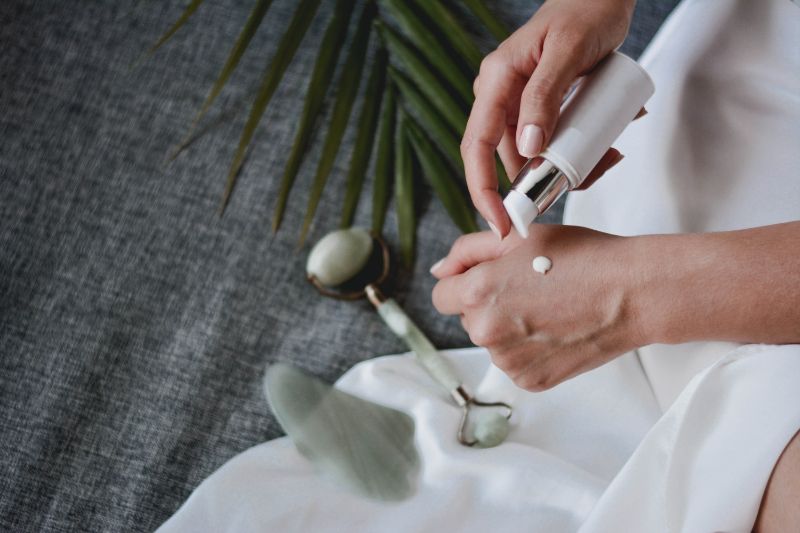 For dry skin, add hydrating oils
Hydrating oils can be applied after the moisturizer before going to bed. In general, you need to replace the sunscreen you are using in the morning with a hydrating oil for your night time skin care routine. Just a few drops of hydrating oil will keep your skin moisturized all night long and will seep into your face to protect your natural skin barrier. If your skin is dry, then it will also help produce more oil, therefore stop your skin from being extra dry.
Add hydrating oils to your skin care routine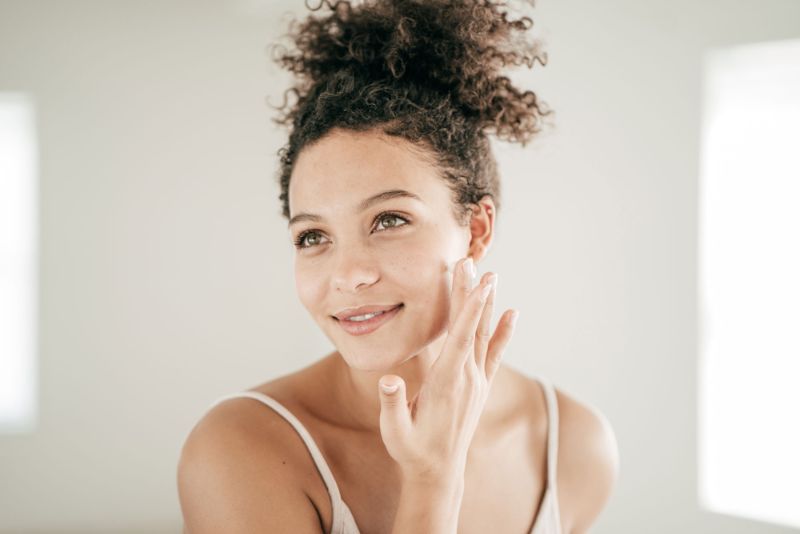 Use a mask about 2 times a week
Choose a hydrating mask, suitable for your skin and try to apply it at least 2 times a week. You have two options. The first one is a mask, which you leave on for about 10 minutes. You can apply it after the cleanser. Then, after you wash off the mask, apply the moisturizer and continue your routine. The second option is to get an overnight mask. In general, leaving the mask on for the whole night will definitely get you the best out of it. Apply it after the cleanser and don't use your moisturizer or hydrating oil afterwards. Instead, wash your face in the morning and keep going with your morning skin care routine.
Using a mask is just a great way to pamper yourself while taking care of your skin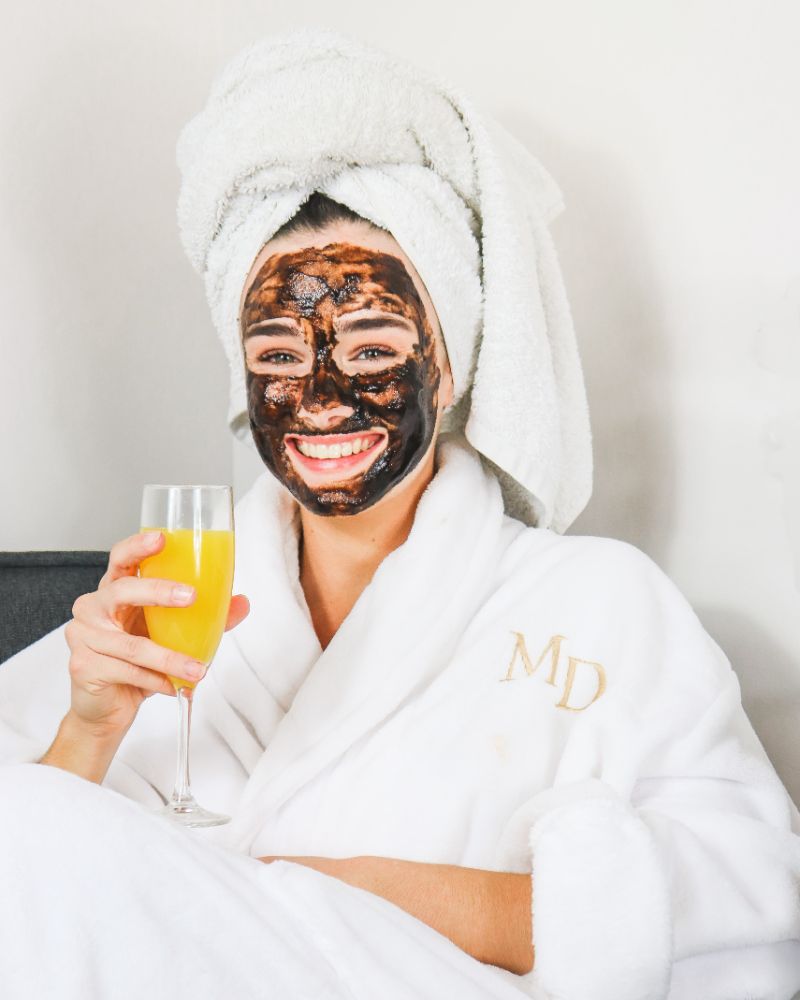 Don't forget about your lips and eyes
The skin around your eyes and on your lips is thinner. Therefore, it is much more susceptible to the cold winter weather. Using an eye cream is of utmost importance. Choose a moisturizing eye cream and apply it carefully and gently with the tip of your ring finger. When it comes to your lips, always use a lip balm when you are outside and reapply it everytime you feel like your lips are dry. You can apply a lip mask once or twice a week. Furthermore, you can make a DIY lip scrub at home, which you can use two or three times a month to remove the excess skin off of your lips.
Taking care of your lips is just as important as taking care of your face
Avoid using any brushes or harsh exfoliants during winter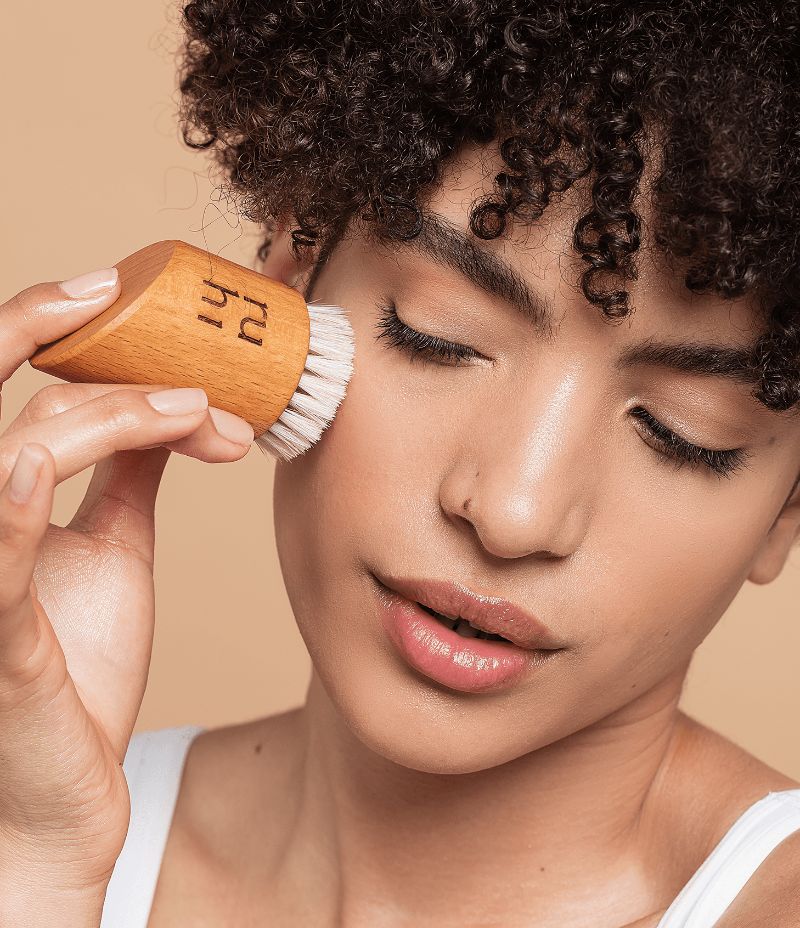 You can always pamper yourself with a facial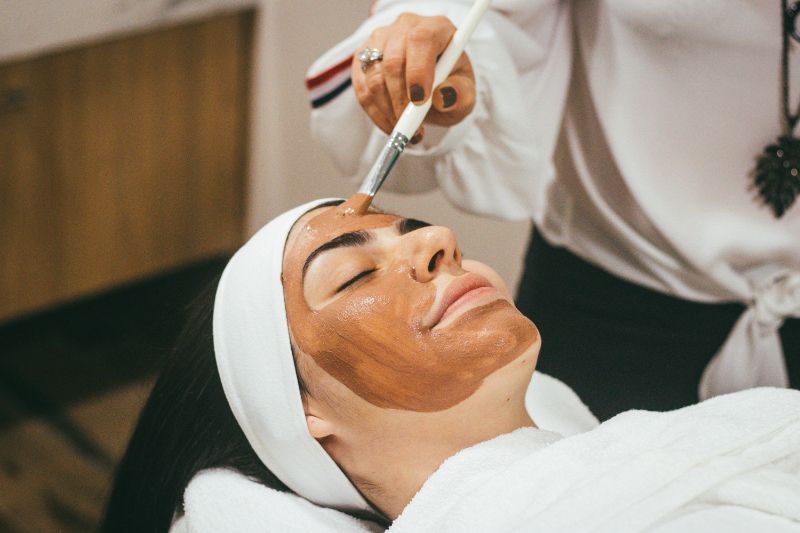 Stay away from products which have fragrance as an ingredient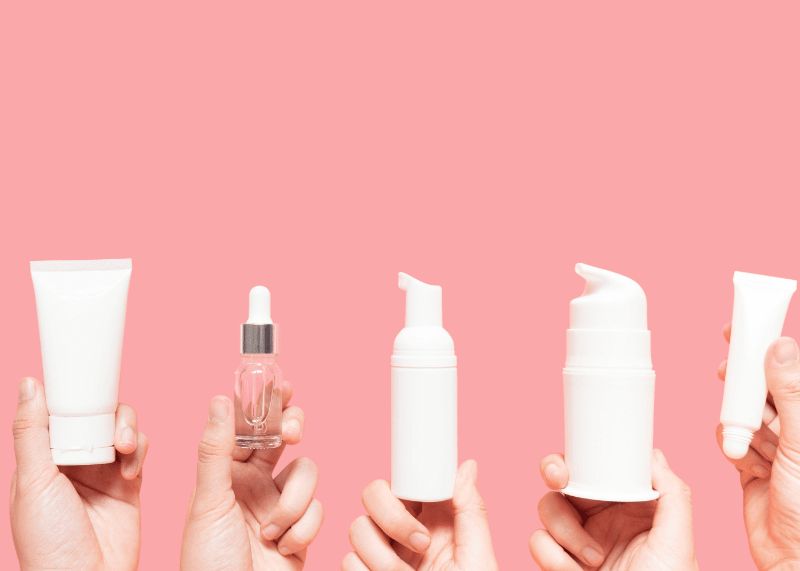 Cleansing is super important, especially if you live in a big city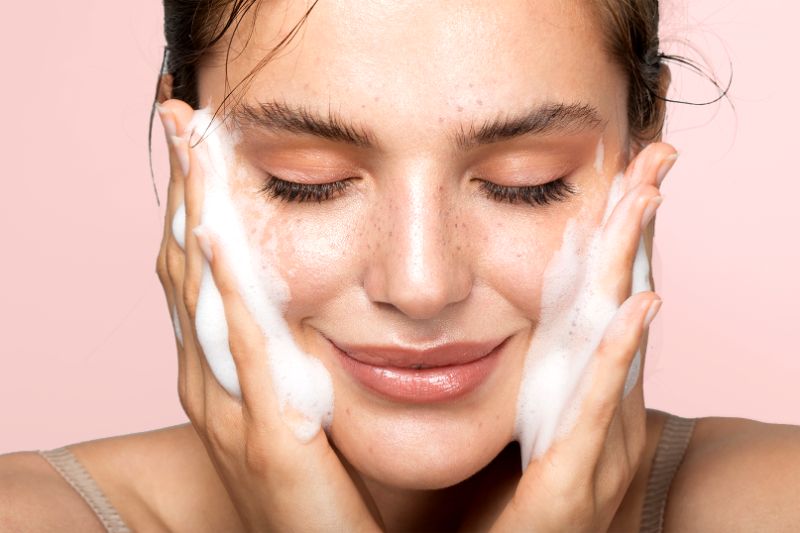 Moisturize your skin twice a day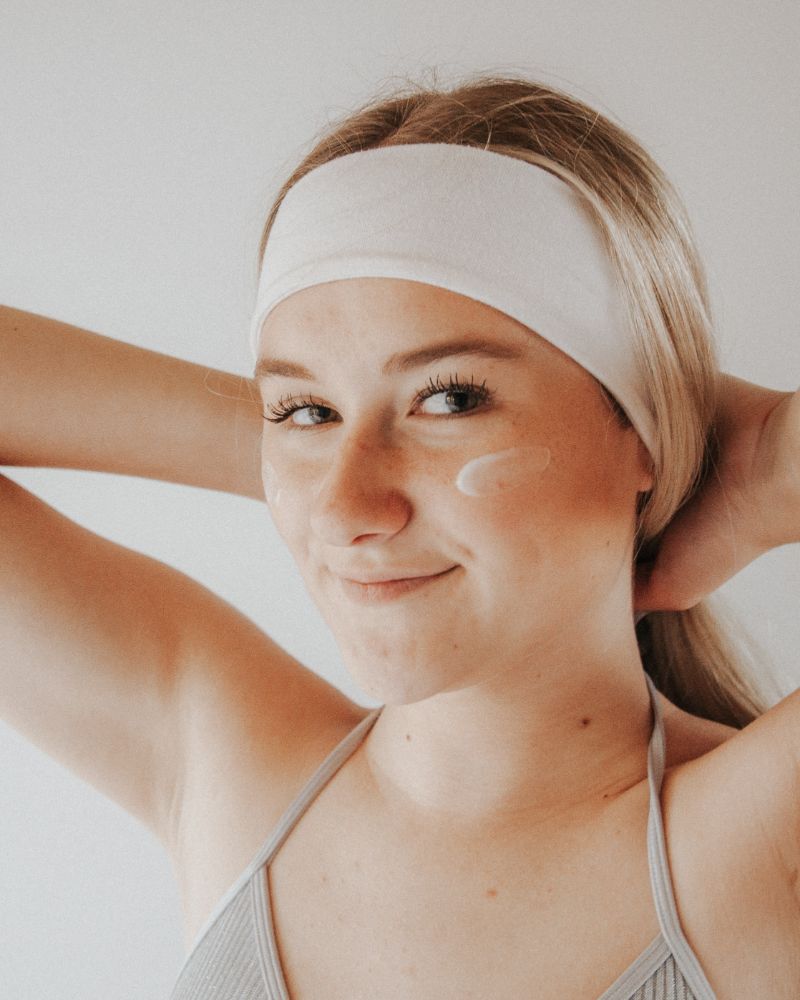 Hydration also comes from within, so don't forget to drink a lot of water