11 Witchy Halloween Movies That Will Put a Spell on You
Halloween is just around the corner. This means that the time for spooky-themed movies has officially begun! And, what better way to spend the gloomy October evenings if not watching the best spooky movies? Pair that with a cup of warm pumpkin spice latte, and a cozy knitted blanket, and you have the perfect October setting. And, is there anything more iconic than witches on Halloween? In this article, we gathered all our favorite witchy Halloween movies that you can enjoy. We included romantic, family-friendly, and spooky witchy movies for you to choose from. So, without further ado, let's see which movies will bewitch you this fall:
Let's take a glimpse into the supernatural world of witches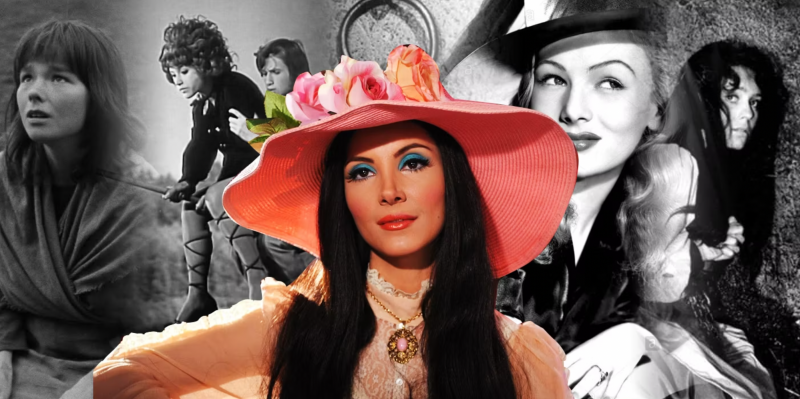 Romantic Witchy Movies ❤️
Here are our top romantic witchy movies perfect for Halloween:
#The Love Witch (2016)
The Love Witch is a modern take on the '60s cinema and acting. A gothic mansion, tarot decks, suspicious deaths, and lots of bewitching. This retro horror movie is about a beautiful witch that seeks love with the help of love potions and spells. What she ends up with, though, are hopelessly in love suitors that can't get enough of her. Nevertheless, the love witch meets the man of her dreams, only to go down a path of deadly murder. If you love the '60s, feminist movies, retro glam, feminine sensuality, and murder, then this is the movie for you!
⭐️ Stars: Samantha Robinson, Jeffrey Vincent Parise, Laura Waddell
The Love Witch is a story of love potions and spells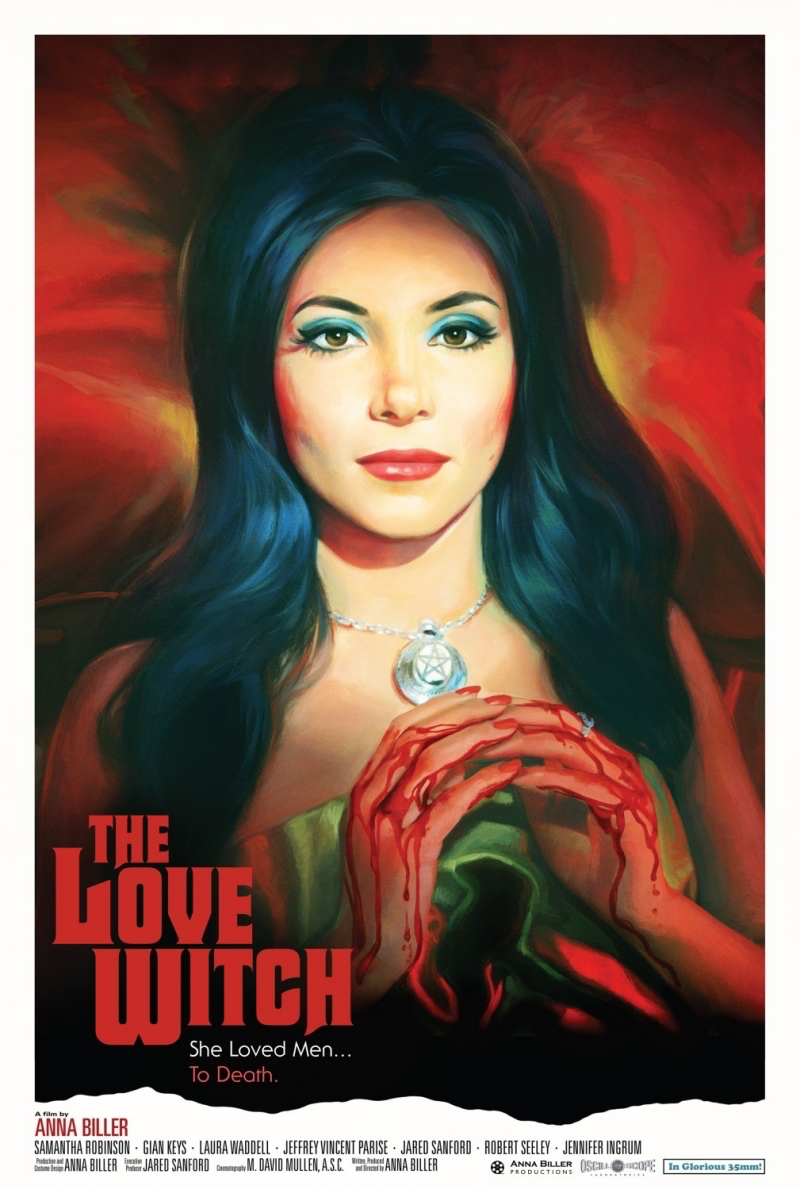 #Practical Magic (1998)
Practical Magic shows us two modern-day sister witches that were raised by their witch aunts. After a tragic event occurs, the sisters flee to the little sleepy town, where they grew up. What they cannot escape, however, is the family curse which states that every man they fall in love with is doomed to face death. If you love lighthearted movies, you will love the story of these two sister witches!
⭐️ Stars: Sandra Bullock, Nicole Kidman, Stockard Channing, Dianne Wiest
Practical Magic tells the story of two sister witches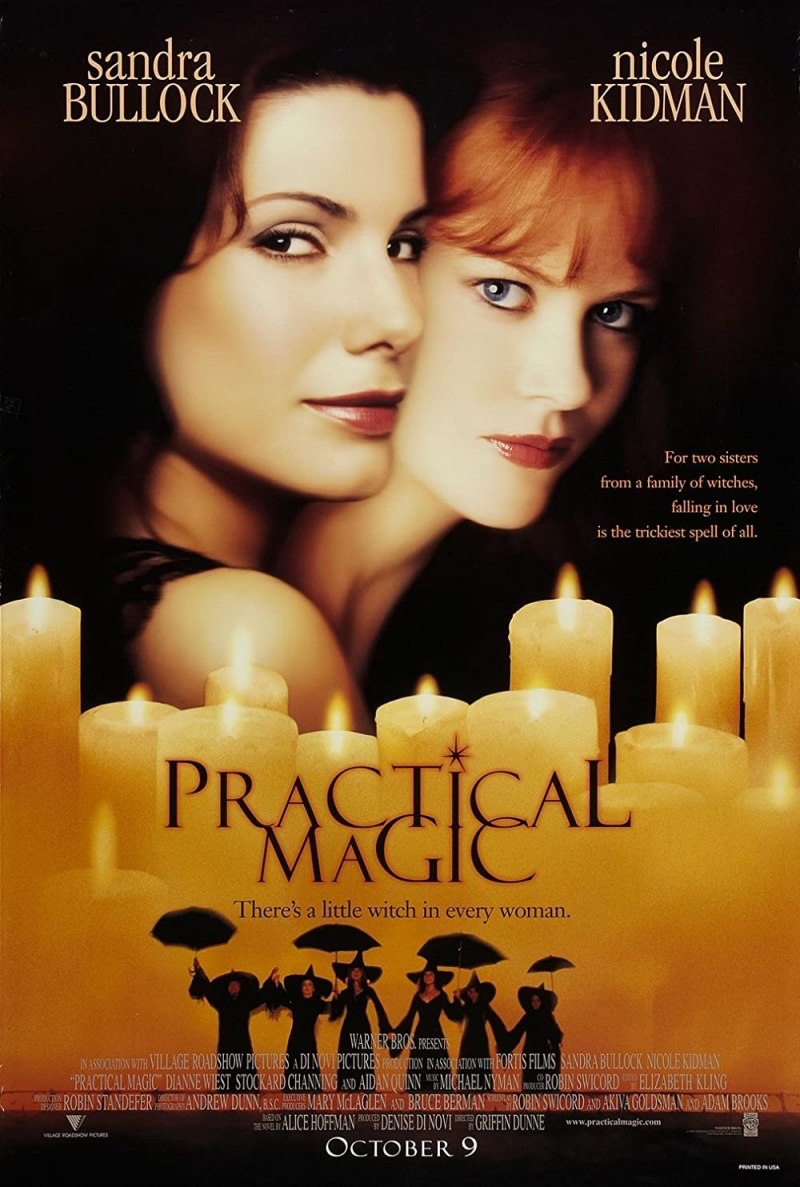 #Stardust (2007)
Stardust is the ultimate witchy comfort movie. This fantasy romantic comedy tells the story of a young boy named Tristane and an angelic fallen star. A fabulous group of three witches, however, have a deadly plan in store for Tristan's beloved angelic girl. Will he be able to save her and make her fall in love with him? If you love adventures and fantasy, then this spooky witch-hunt movie is the one for you!
⭐️ Stars: Claire Danes, Michelle Pfeiffer, Sienna Miller, Robert De Niro, Ian McKellen
Stardust is filled with fantastical elements and adventures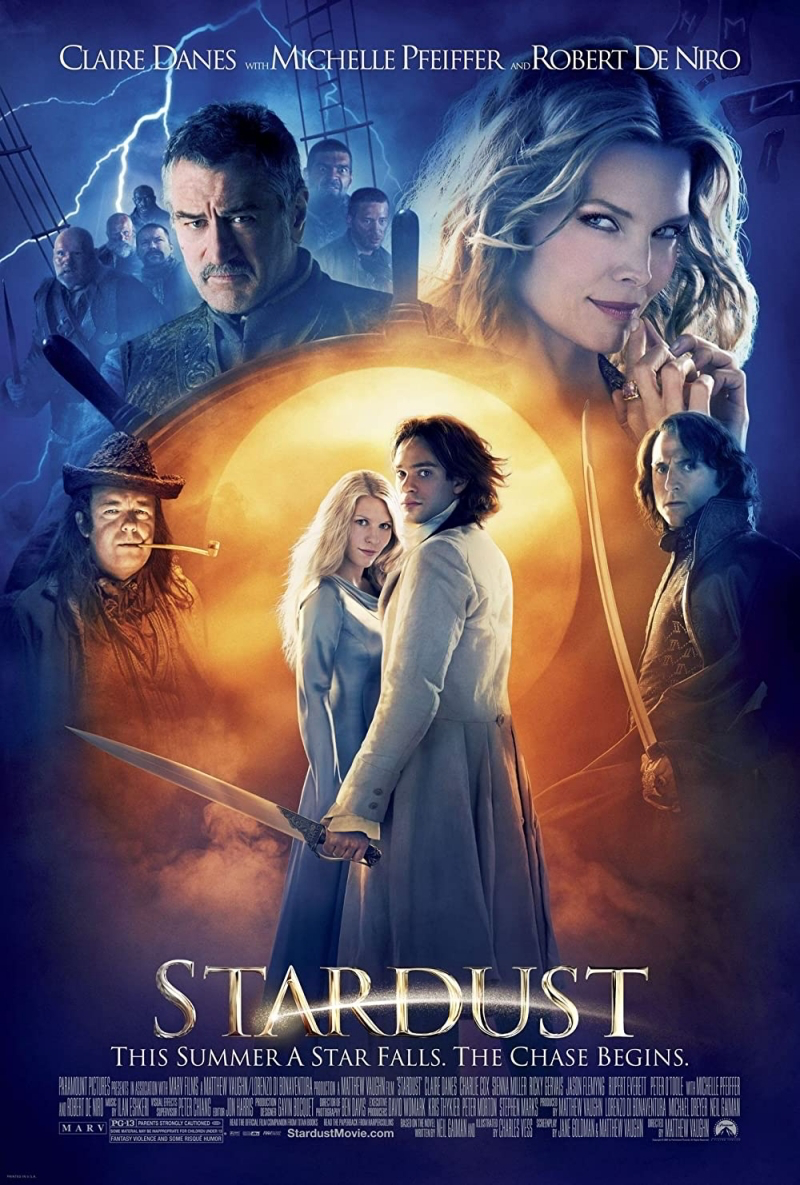 #Beautiful Creatures (2013)
Beautiful creatures is a modern, teenage love story between a witch and a boy. This gothic romance has a lot of destruction, supernatural powers, a curse, family drama, and the beauty of first love. If you love tragic love stories with a sprinkle of supernatural, then you will love this movie.
⭐️ Stars: Alice Englert, Viola Davis, Emma Thompson, Jeremy Irons, Emmy Rossum
Beautiful creatures is a modern, teenage witchy love story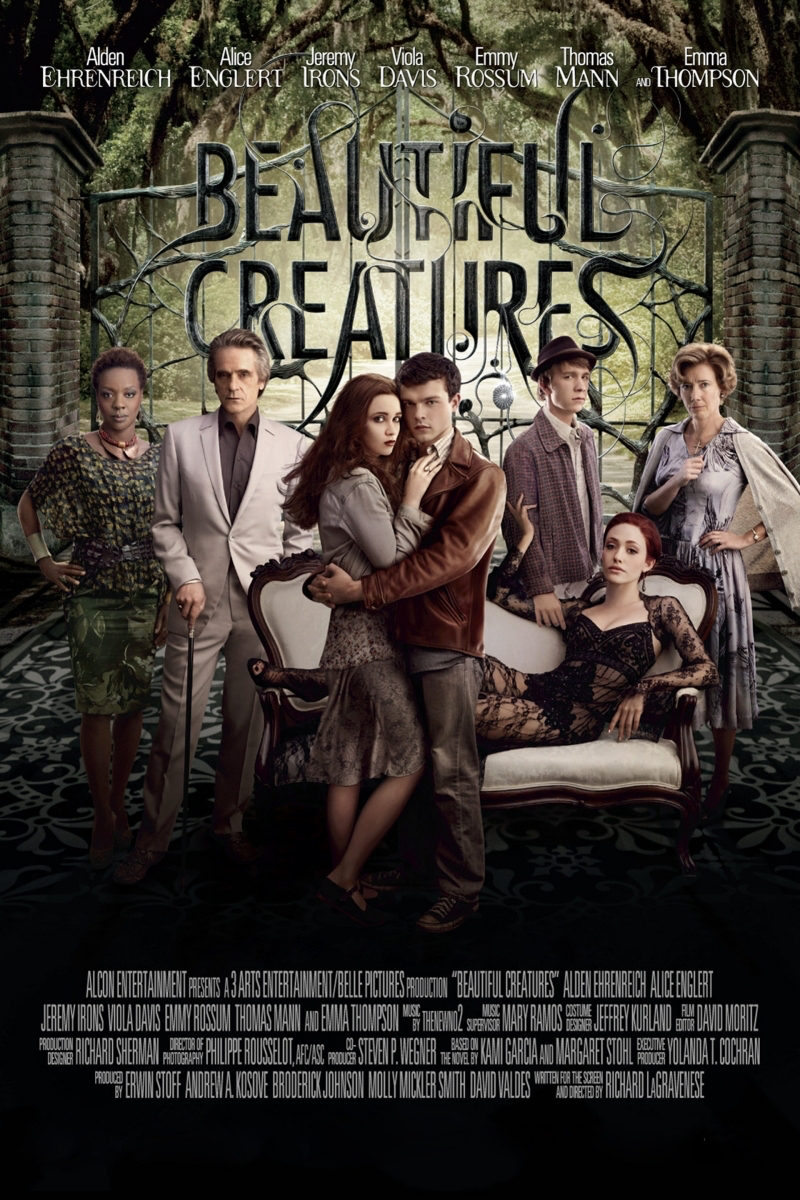 Family-Friendly Witchy Movies 🔮
These are our top family-friendly witchy movies perfect for Halloween:
#Bewitched (2005)
The movie Bewitched is actually based on the classic sitcom. This sleepover classic tells the story of a man hired to play the character of Darrin in the reboot of the '60s sitcom Bewitched. The woman playing Samantha, however, turns out to be a little more than an unknown actress. She is an actual witch! Make sure not to miss this feel-good witchy movie!
⭐️ Stars: Nicole Kidman, Will Ferrell, Shirley MacLaine, Michael Caine

Bewitched is a favorite witchy feel-good movie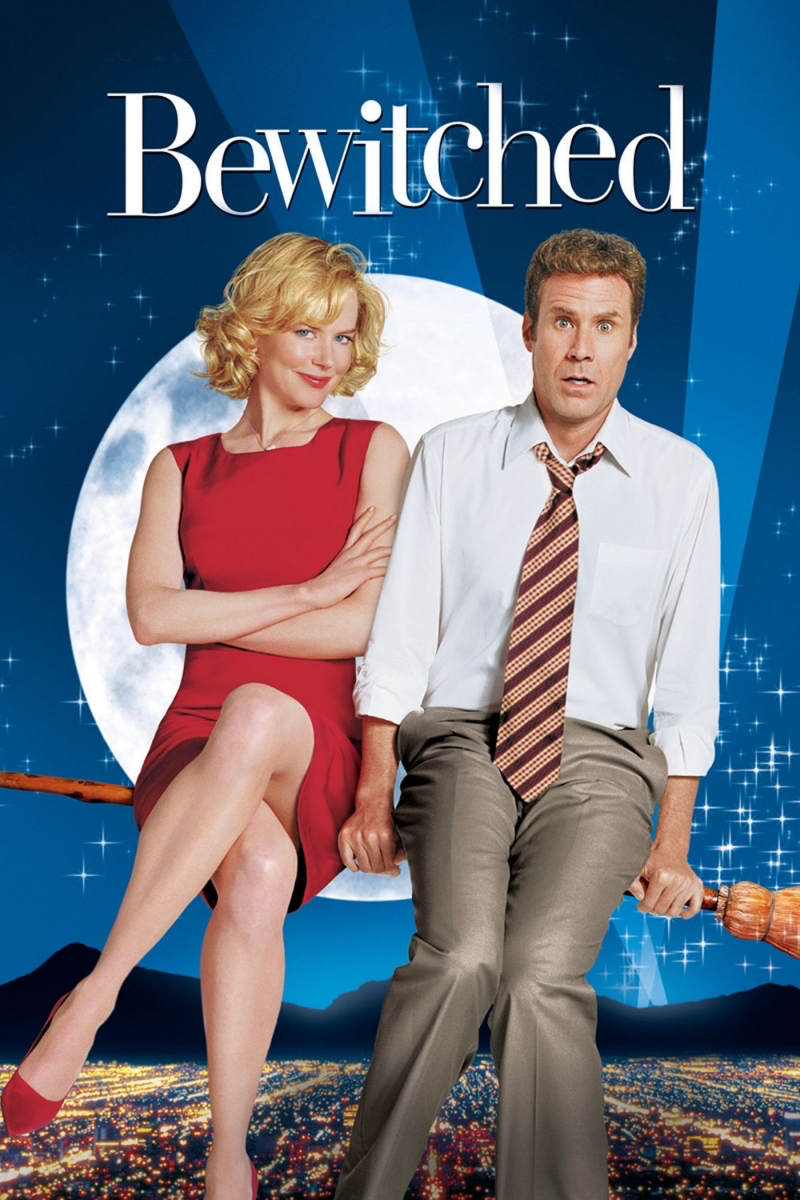 #The Witches (1990)
The original The Witches is everything you want from a witchy movie and more. Based on the Roald Dahl novel of the same name, The Witches is more than your average family movie. It tells the story of a young boy and his beloved grandma, which stumble upon a convention of child-hating women. While these women look absolutely normal, there is more to the story than first meets the eye! And, there is nothing better than seeing Anjelica Huston as the Grand High Witch.
⭐️ Stars: Anjelica Huston, Mai Zetterling, Jasen Fisher, Rowan Atkinson
The original The Witches is a magical adventure for the whole family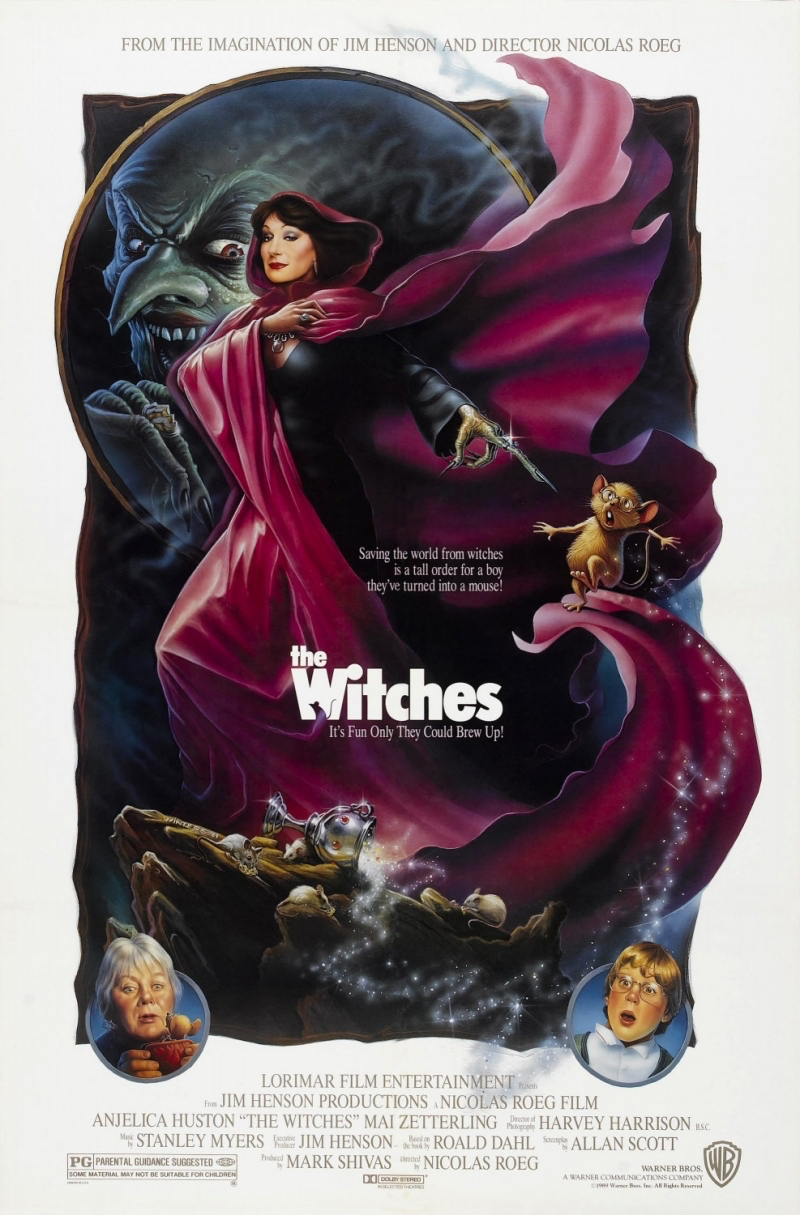 #Sabrina: The Teenage Witch (1996)
Ah, the movie that started it all! Sabrina: The Teenage Witch tells the story of a young girl that moves in with her aunts for the summer. Things take a weird turn when Sabrina starts noticing unexplainable events and her own hidden magical powers. This movie is the perfect feel-good comedy that features everyone's favorite '90s witch and her iconic black cat. Did we mention Ryan Reynolds is also in this movie?
⭐️ Stars: Melissa Joan Hart, Sherry Miller, Charlene Fernetz, Ryan Reynolds
Sabrina: The Teenage Witch is the movie that started the beloved TV series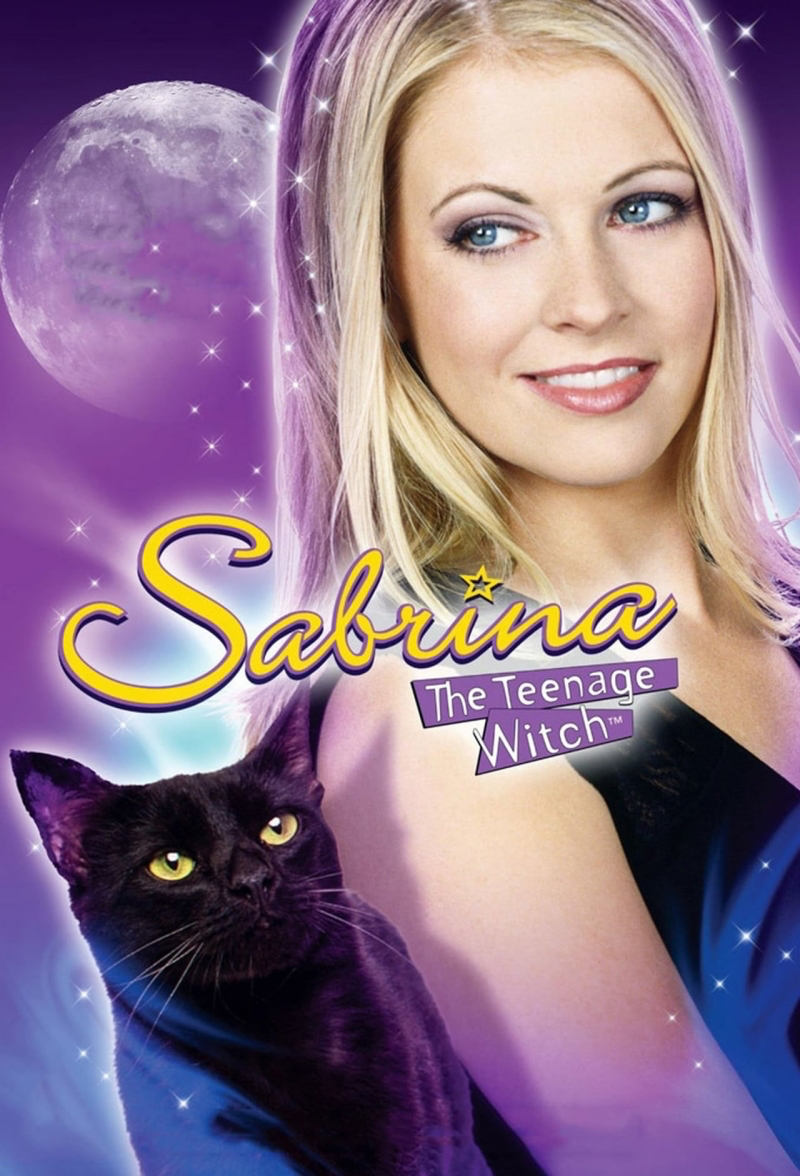 #The Witches of Eastwick (1987)
The Witches of Eastwick is a dark comedy that tells the story of three best friends. They bond over the fact that they have all tragically lost their husbands. But when a mysterious man shows up on their doorstep, the three friends discover that they have a lot more in common. The cast of this movie is absolutely top-notch, and the whole family will enjoy this witchy tale.
⭐️ Stars: Jack Nicholson, Cher, Susan Sarandon, Michelle Pfeiffer
The Witches of Eastwick is a classic dark comedy from the '80s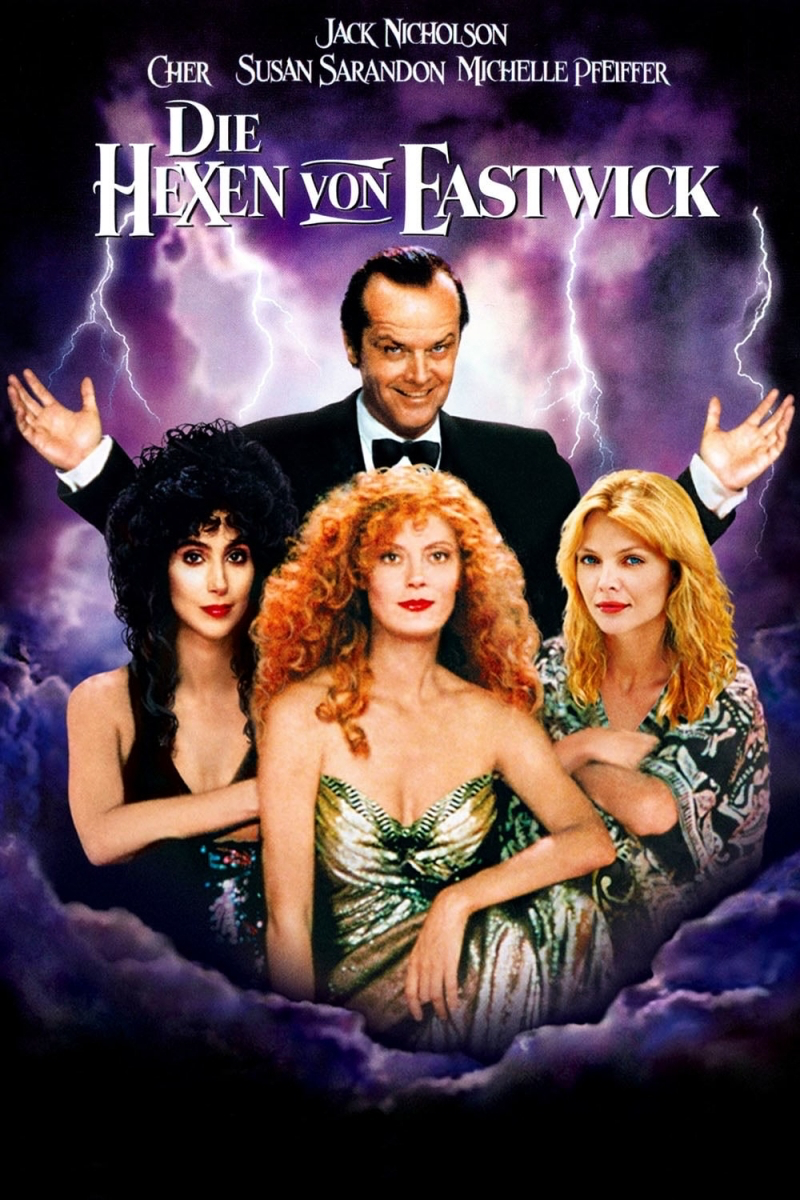 #Coraline (2009)
Coraline is an absolute classic in the animation world. But don't be fooled, this creepy tale will have you glued to the screen even as an adult. When a curious girl named Coraline is ignored by her parents, she finds a whole new magical world that grants all her wishes. But, as in most cases, nothing is as it really seems. If you love stunning animation visuals, captivating stories, and spooky backstories, then Coraline should be at the top of your witchy Halloween movies.
⭐️ Stars: Dakota Fanning, Teri Hatcher, Keith David, Ian McShane
Coraline is an animation that the whole family will be mesmerized by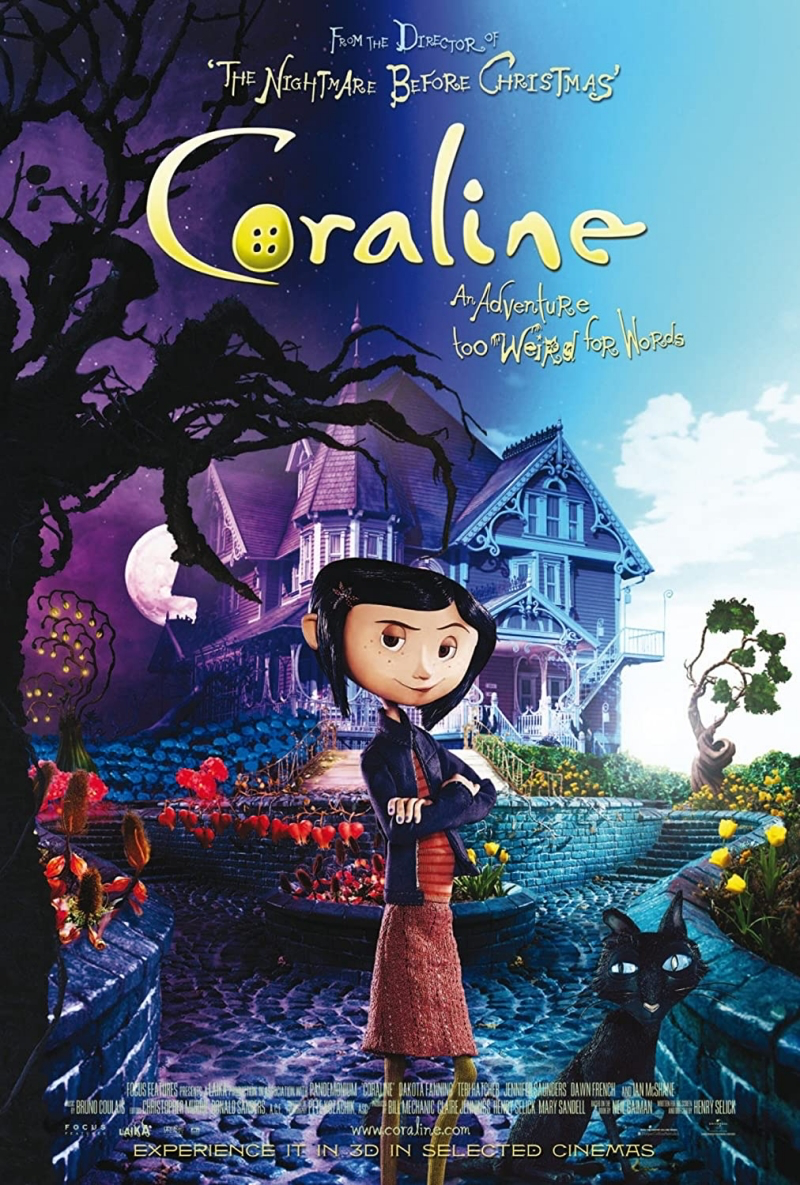 Scary Witchy Movies 👻
Here are our top scary, horror witchy movies perfect for Halloween:
#The Witch (2015)
Now it is time to really boost the levels of spookiness with The Witch. This slow-burner tells the story of a young woman who witnesses the disappearance of her younger brother in 1630 New England. And, of course, everyone in the village accuses her of witchcraft. More and more strange things start happening on this family's farm, and everyone in the family starts suspecting the teenage daughter. If you are not afraid of creepy 17th-century New England, then make sure to give The Witch a go!
⭐️ Stars: Anya Taylor-Joy, Ralph Ineson, Kate Dickie
If you want a scary witch story, then The Witch is perfect for you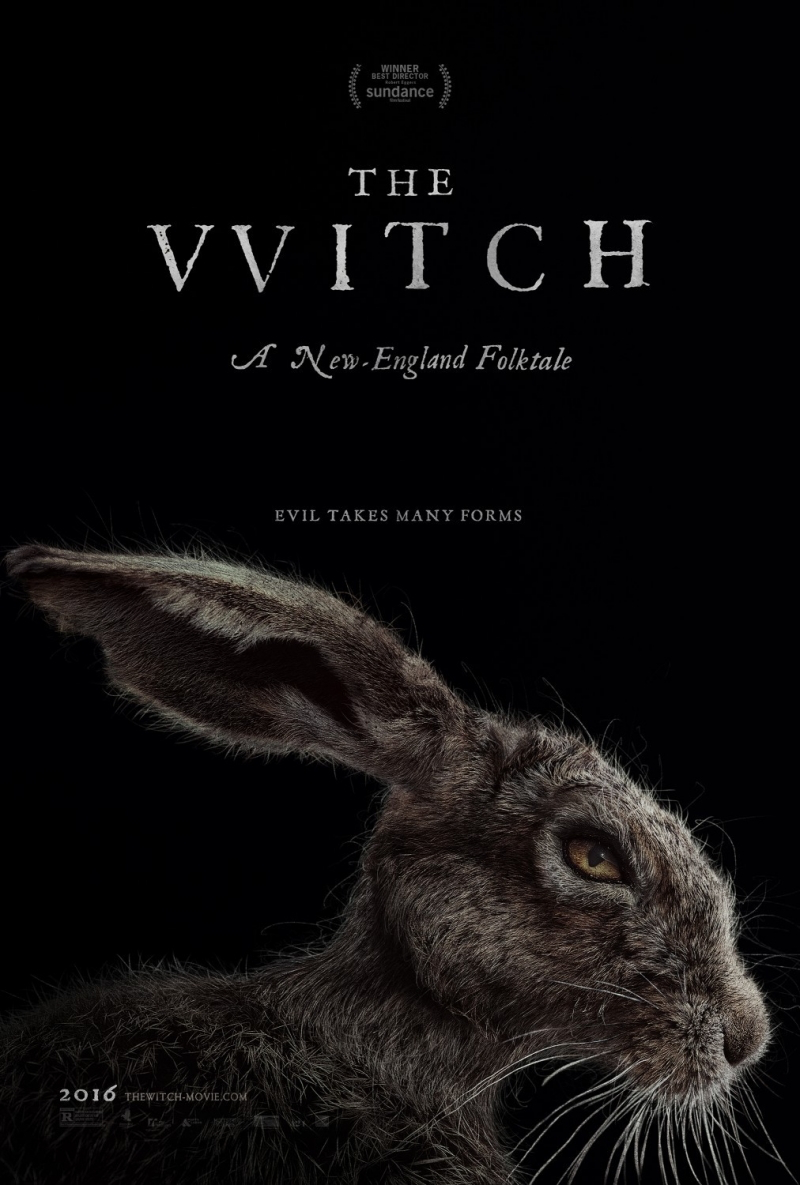 #Suspiria (2018)
Suspiria is a modern remake of the 1977 supernatural horror film. It tells the story of a young American dancer that joins the most prestigious dance studio in Germany. She soon realizes that her new dance school has a dark and twisted history of occultism and a series of brutal murders. If you are not easily scared, then Suspiria is here to change that!
⭐️ Stars: Dakota Johnson, Tilda Swinton, Mia Goth, Chloë Grace Moretz
Suspiria is a modern remake of the 1977 supernatural horror film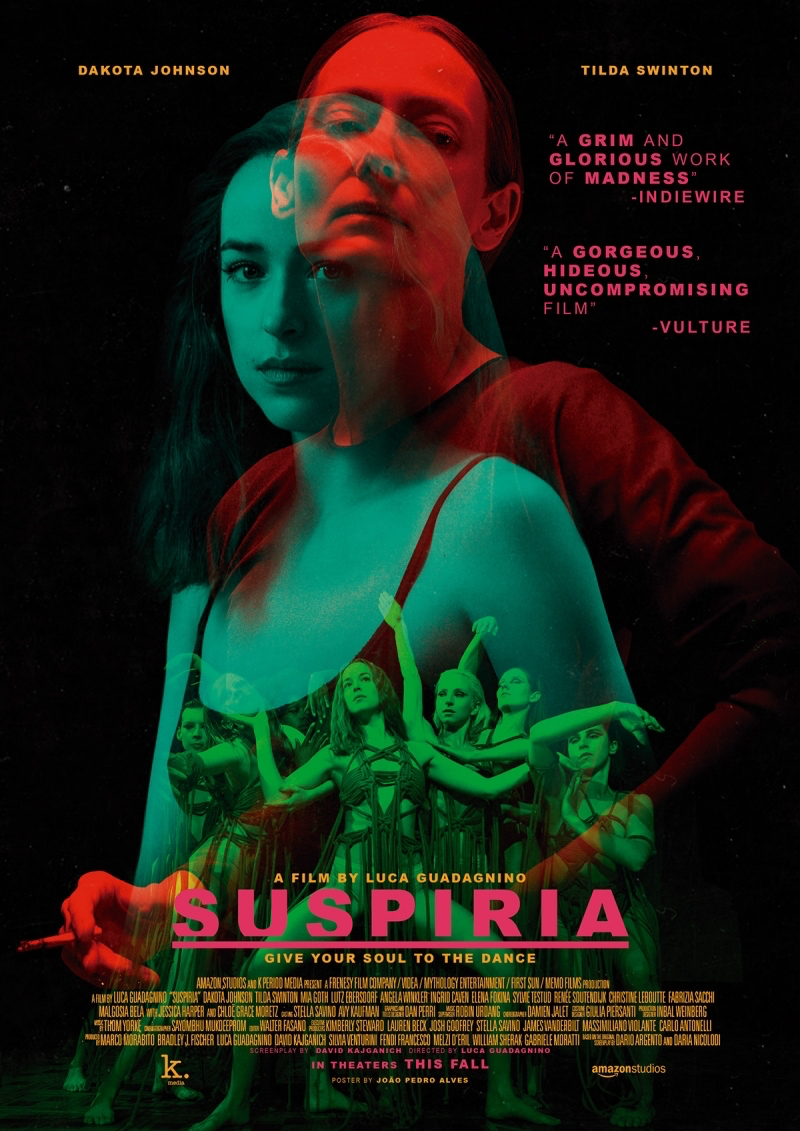 Related Content
Sources