These 7 Magical Love Crystals Are More Powerful Than a Love Spell
Crystals can help you magnify existing love vibrations, heal your broken heart, or even clear your energy to make room for new love connections. These magical love crystals often come in soft pink, passionate red, or vivid green shades with vibration to help illuminate the heart chakra. In this article, you will find advice from astrologers on how to use crystals in heart therapy and love endeavors. No matter if you are already in a loving relationship or looking for someone, you can always use some loving energy and luck! Sometimes, just hoping and dreaming is not enough to make your life better. You also need some small energy sources to help you bring your manifestations and dreams into reality! So, without further ado, here is our list of the most powerful love crystals:
Let's see which are the most powerful love stones and crystals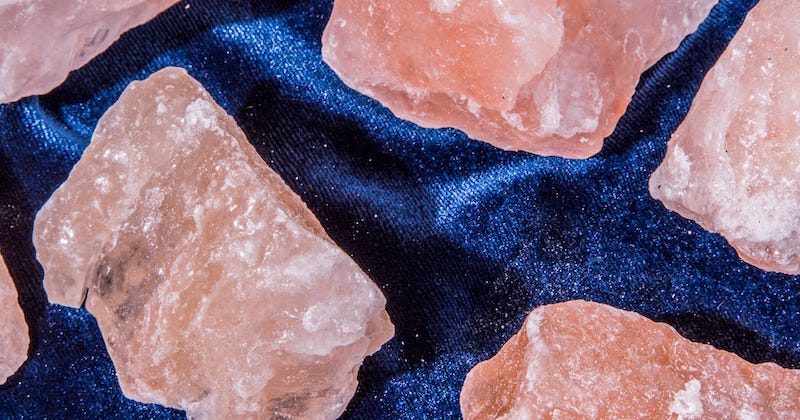 #Rose Quartz
Better known as the "love stone" or "heart stone," rose quartz is an extremely popular crystal. It can be found in a variety of shades, usually almost transparent with a slight pink tint. Ancient people believed rose quartz was brought to Earth by the God of Love, Eros, to teach people all about love and compassion. Its energy gives faith and hope, a sense of inner peace and affection, not only for others but also for yourself. A stone of the heart, it prompts compassion, tolerance, and tenderness and helps in the search for a suitable intimate partner. What's more, rose quartz also watches over family happiness. If you are suffering from one-sided feelings or lost love, keep rose quartz on your nightstand or wear it as jewelry. If you carry rose quartz daily, you will stimulate happiness and peace of mind, and learn to accept and love yourself for who you are.
Rose quartz is the ultimate pink love stone that promotes self-love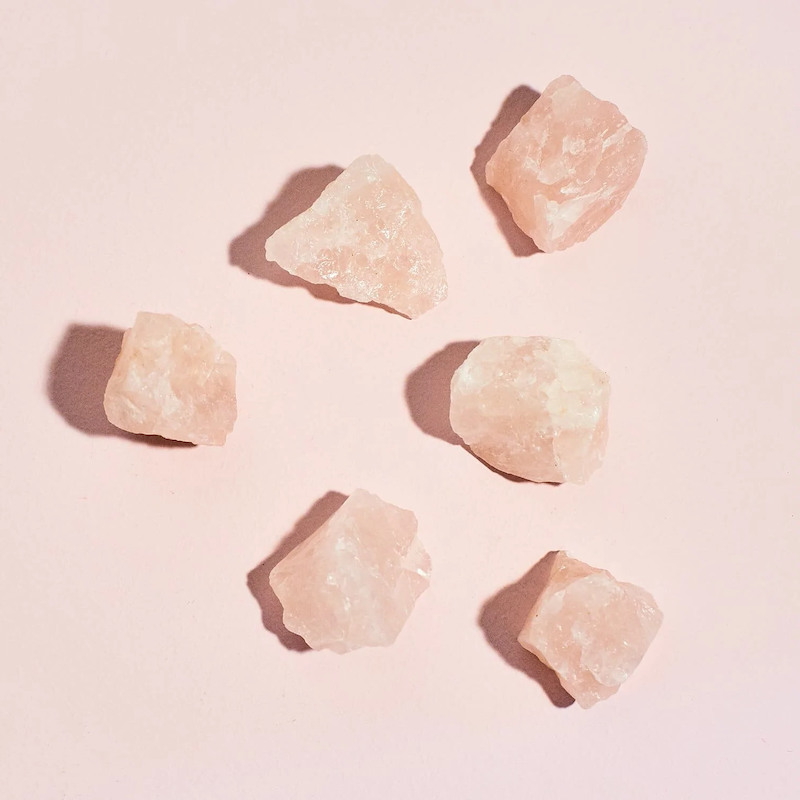 You can easily combine rose quartz with other crystals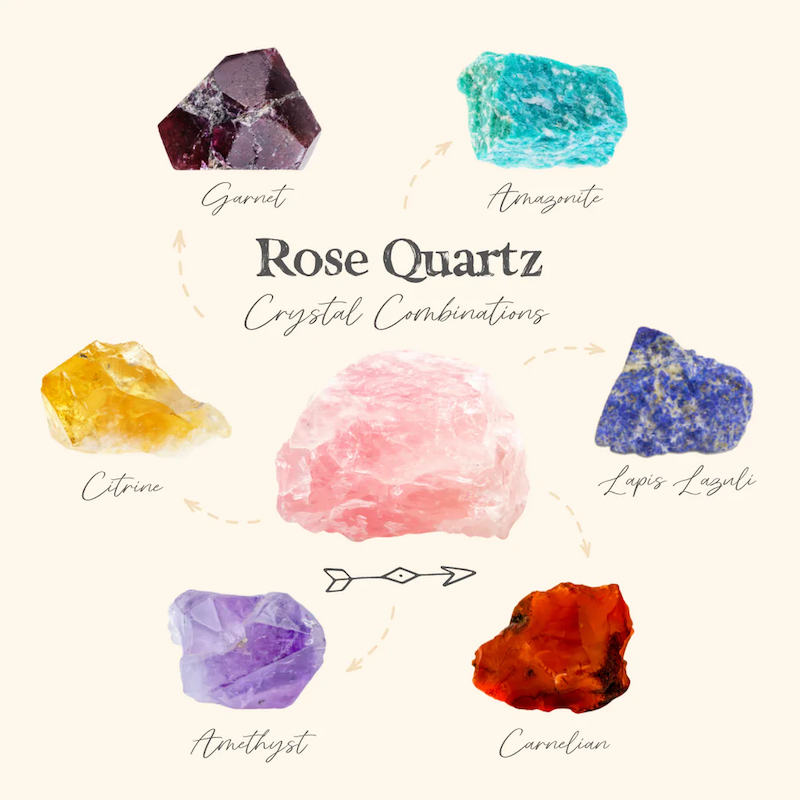 #Malachite
Malachite is a beautiful deep green life-sustaining stone, which mimics the swirls and colors found in nature. It is telling us that when we nourish the seeds, beauty will always find a way to flourish. Malachite is a heart chakra connector that grants a deep awareness and assists you in shifting from a state of distrust to one of trust and purpose. This stone is a love magnet since it is both positive and uplifting. Moreover, malachite can help you cope with heartbreak, as it attracts positive energy and encourages an optimistic outlook on life.
Malachite is a heart chakra connector that grants a deep awareness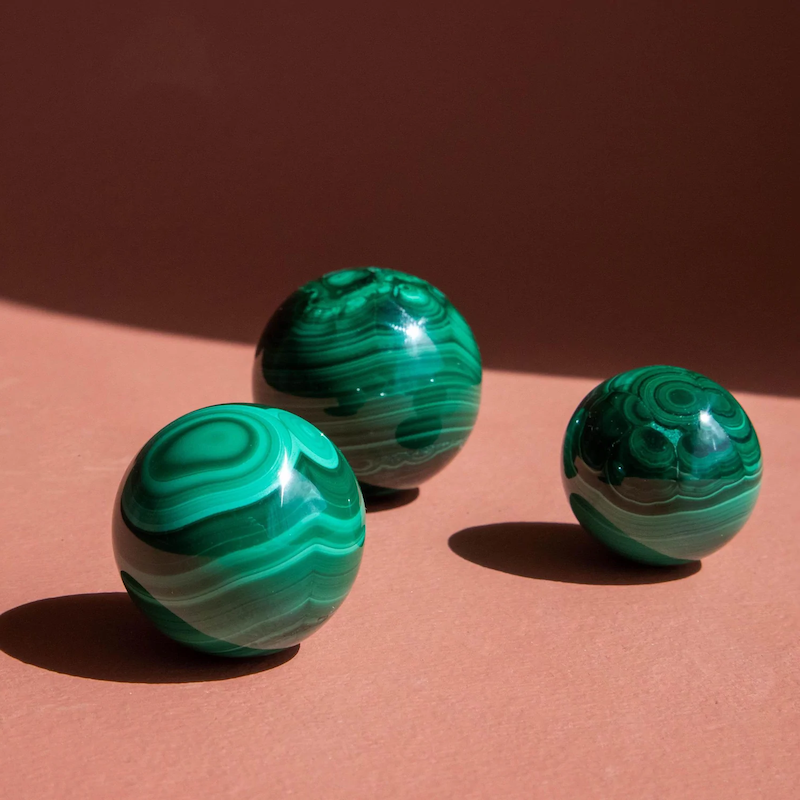 This is one of the best crystals for self-love, along with rose quartz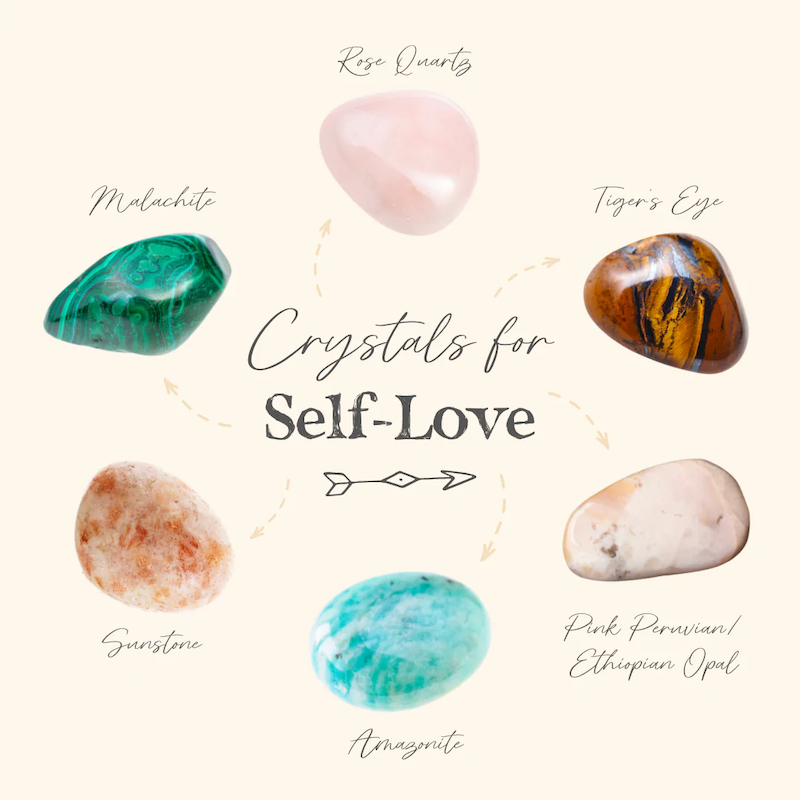 #Green Aventurine
Aventurine is a very positive stone – a talisman of love and passion, of unexpected deeds and decisions. This crystal connects the intellectual with the emotional part of you. Positive energy, calmness, purification of emotions, imagination, balance – all this will be on your side with Aventurine. Green aventurine boosts confidence and brings its holders a lot of luck in love. It promotes creative and motivational energy, helps solve problems, and gives you sober judgment when you get into a difficult situation.
Green aventurine boosts confidence and brings its holders a lot of luck in love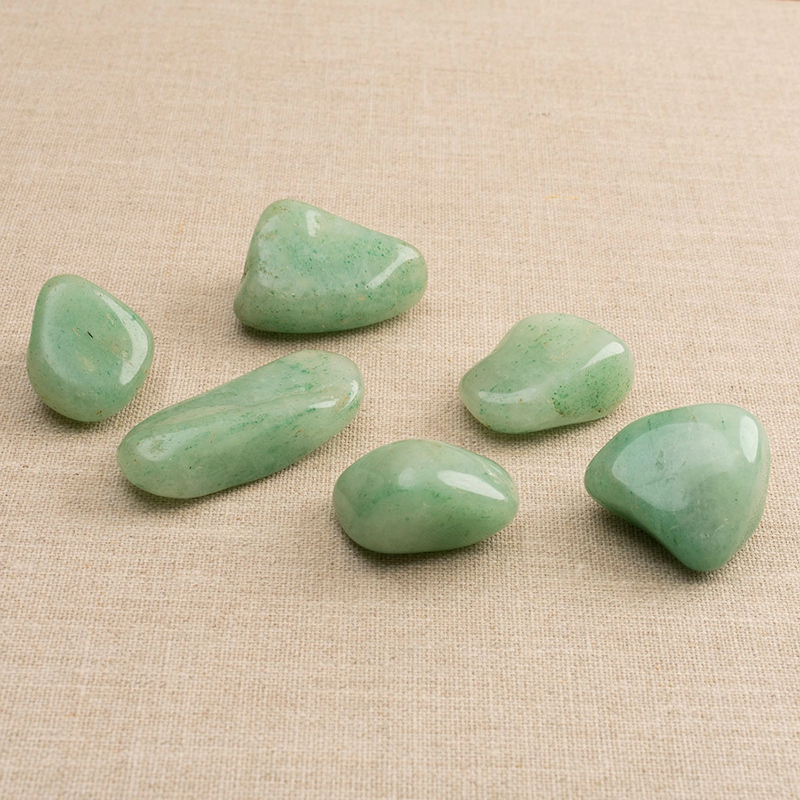 #Citrine
Citrine's brilliant beams and joyful energy seem to accompany it wherever it goes, serving as a shining reminder that love can be a delightfully happy place. Citrine is a member of the quartz family, but it is golden-yellow in color. While it doesn't bring as much luck as green Aventurine, it does attract positive vibes. Citrine is a great gift for someone starting out on a new career path. This dazzling stone is here to help you bask in warmth once again if you are feeling the rougher edges of relationships. And, if you have lost any sense of spark and delight when interacting with the world of love. Those who wear Citrine cannot help but feel a sense of lightness and joy.
Citrine is a shining reminder that love can be a delightfully happy place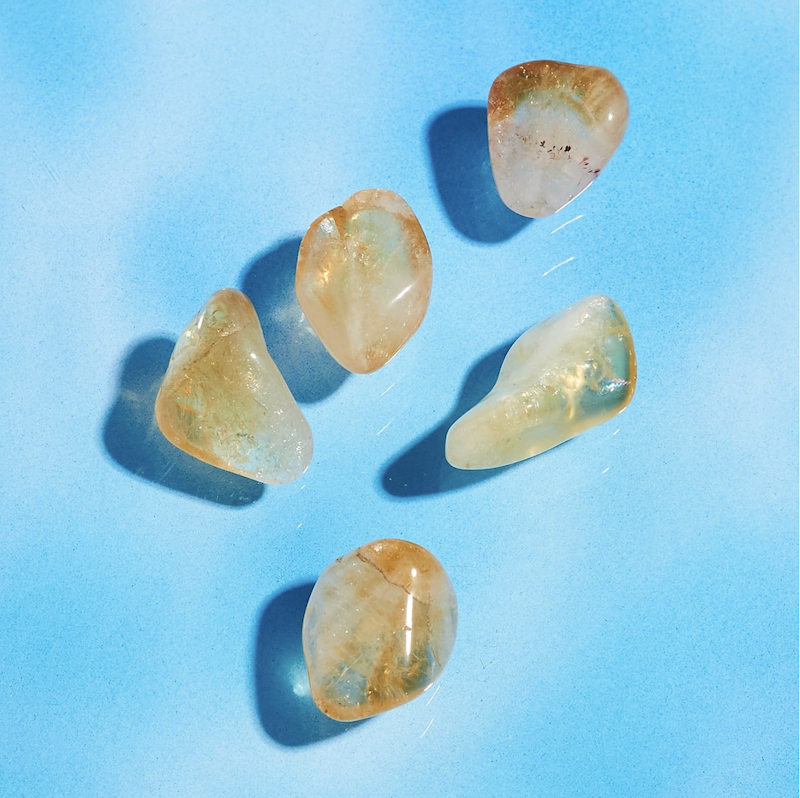 #Amethyst
Violet stones are rare, which is why Amethyst has been believed to have immense magical powers since ancient times. The "Stone of Spirituality" will bring you humility and understanding in love. Amethyst, which is rich in magnificent tranquility, is another of those stones that might help you prepare for your love match. Amethyst's soft purple tones make it a potent stone for cultivating self-worth. What's more, Amethyst can provide calm and healing. It is an excellent stone to turn to if you are suffering from the intense pain of a recent breakup. Its powers are increased when combined with Rose Quartz. Amethyst calms the mind, while Rose Quartz opens the heart and heals past emotional wounds. Together, they balance the Heart, Mind, and Soul.
Amethyst is a great stone for cultivating self-worth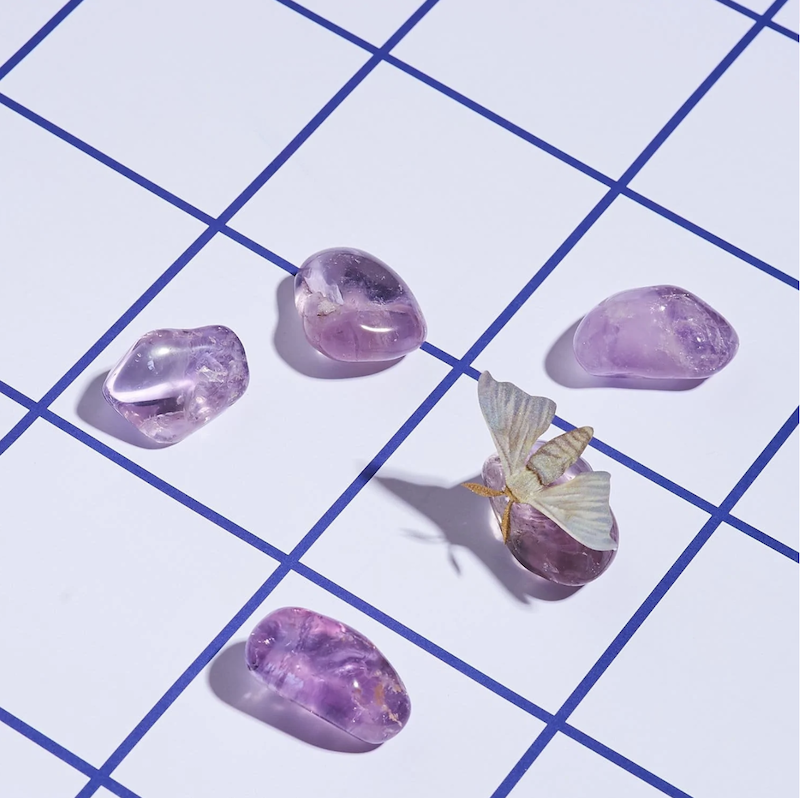 #Turquoise
Turquoise is one of the oldest gemstones we know about. The Aztecs called it the Sky Stone and thought it was the tears of a sky goddess. Moreover, blue turquoises were revered by the Egyptians in honor of Isis, by the Romans of Venus, and by the Greeks of Aphrodite. This stone brings happiness, love, and success. It enhances sympathy and balance. Turquoise attracts and preserves love, and brings a sense of joy and spiritual comfort. It also helps stabilize mood swings and supports romantic love.
Turquoise brings happiness, love, and success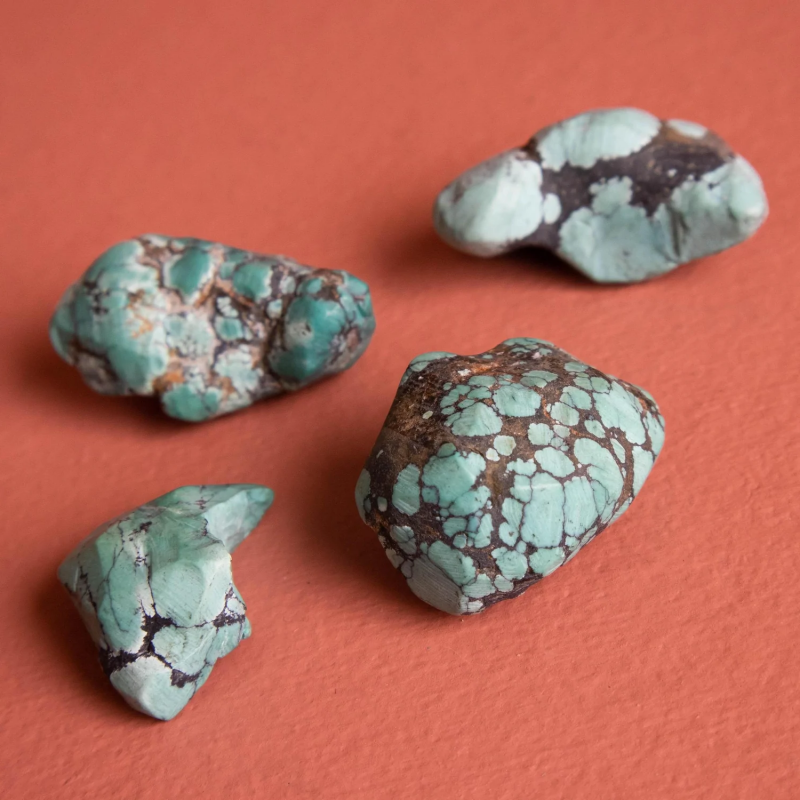 #Aquamarine
Aquamarine is a beautiful stone that is believed to change color depending on the weather and the mood of its owner. Perhaps this is why, in ancient times, it was used as a barometer. If Aquamarine turned cloudy and green, it meant that a storm was to be expected. In contrast, when it suddenly changed color in clear weather, it meant that the owner was in a bad mood. Aquamarine is actually the stone of lovers. Its power bestows love and happiness to the couple in love and helps preserve feelings for a long time. The person to whom you have gifted aquamarine will never forget you. The stone will constantly remind them of you!
The angelic Aquamarine is the stone of lovers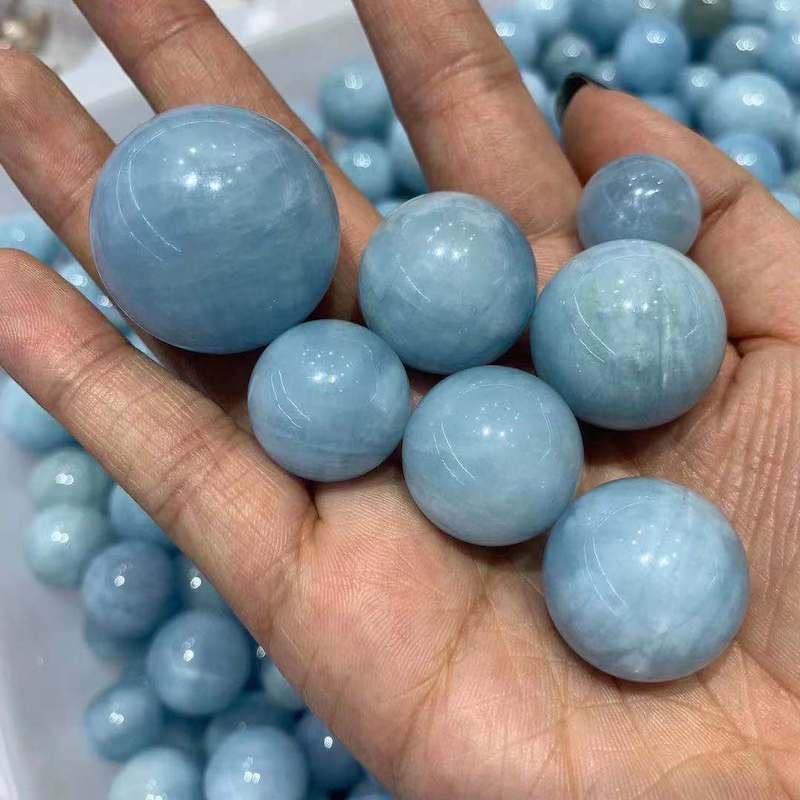 Related Content
Sources
Tialoto ©