How To Measure A Mattress For Fitted Sheets
Finding the right size fitted sheets can feel a little confusing when you're buying your own sheets for the first time. Get the wrong size sheet, and you'll be stuck with fitted sheets that, well, don't fit. Get the correct size fitted sheet, though, and you'll have a comfortable night's sleep. So whether you have a double bed, king-size bed, queen, or anything in between, we'll be able to help you measure your mattress dimensions perfectly today, so you can find sheets that will fit your mattress!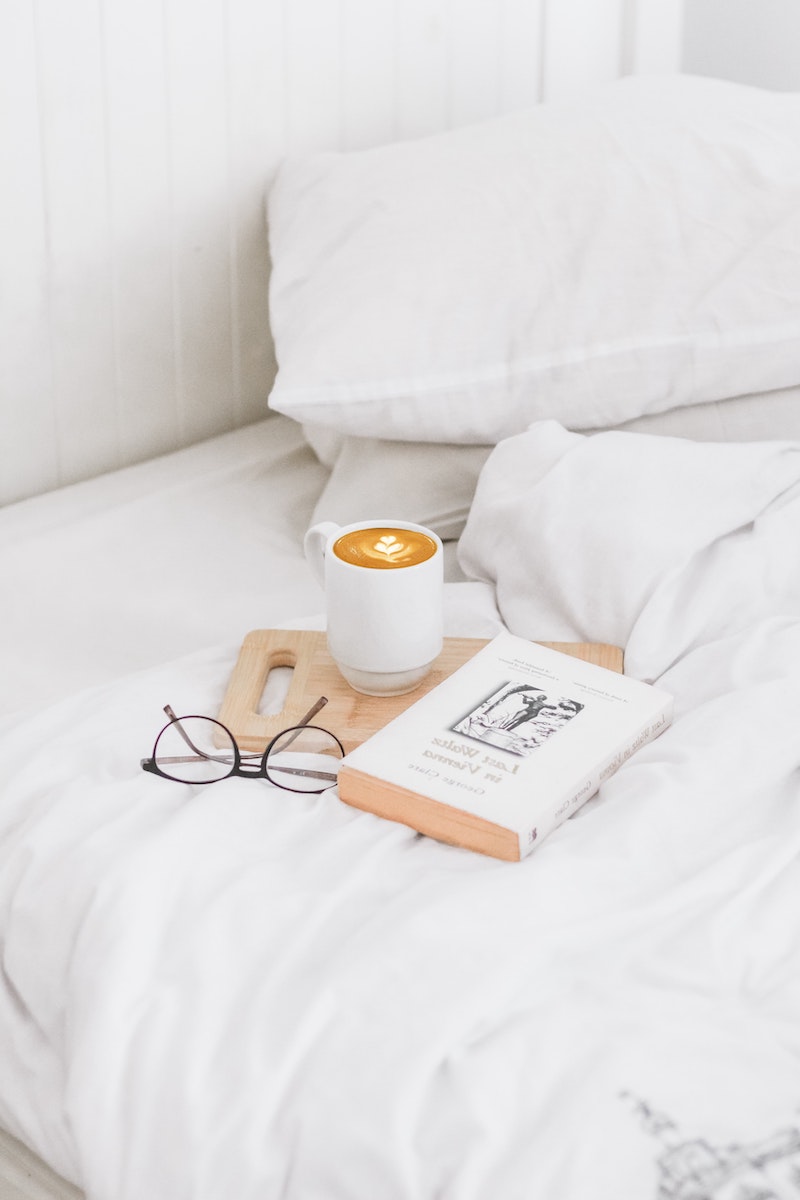 The first thing you need to do before you measure your mattress is know the sheet sizes and their measurements. This will make the whole process much easier. Here are the sheet sizes for fitted sheets below:
Single: 91 x 190 x 30 cm
Double: 137 x 190 x 30 cm
King: 152 x 200 x 30 cm
Super King: 183 x 200 x 30 cm
Emperor: 200 x 200 x 30 cm
As you can see, the above quick guide is laid out in relation to how the fitted sheets fit your mattress in this style: width x length x depth.
If you want to know which fitted sheets will fit your mattress correctly, then you need to measure your mattress first to know the mattress measurements.
Note: Although most mattresses and fitted sheets are standardized, they may differ slightly between producers, so it's important that you properly measure the mattress following the advice in the section below. The above example is just that: an example. The first thing you need to do before you measure your mattress is to know the sheet sizes and their measurements. This will make the whole process much easier.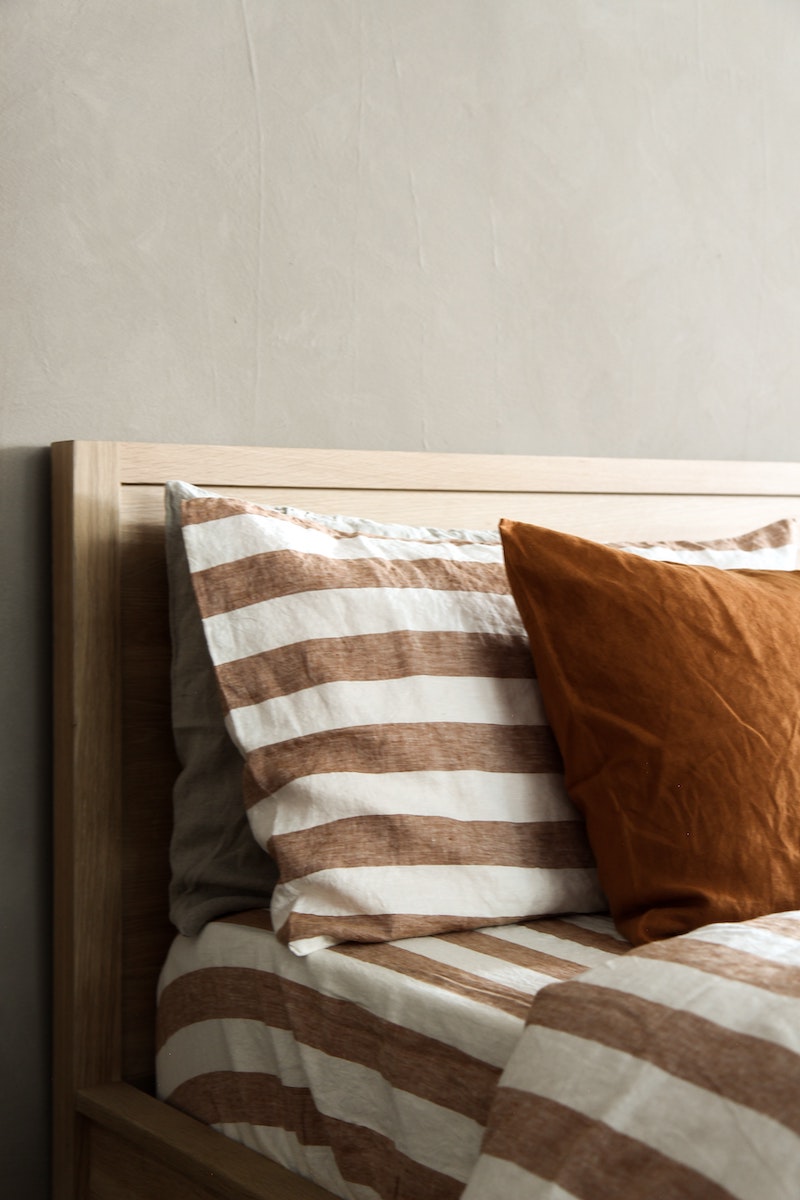 How To Measure A Mattress
Bedding experts have been measuring mattresses in the same way for years – and you only need to collect 3 pieces of information: your mattress width, length, and depth. Here's how to do that properly…
Step one: remove everything
To start, you'll need to remove all bed linen from your bed to prepare your mattress ahead of time. That means all your bedding, every pillow, comforter, the blankets, the mattress topper, mattress pad, duvet, duvet covers, any mattress protectors – whatever you have on your bed. If you measure with these things still on, you won't get an accurate result because you'll be measuring your bedding, not your mattress.
Step two: width
The first thing to do is measure the width of your mattress. This is usually the easiest place to start and will help you get the correct size bed sheets later since these are all listed with the width first, so you can get an idea about where you're likely headed by starting with the width.
The width is the measurement across your bed. Take a tape measure and measure horizontally across the bed at the widest point, which is in the middle. Your mattress will curve slightly at either end, so you'll need the width measurement from the middle of the mattress to accurately determine the mattress size.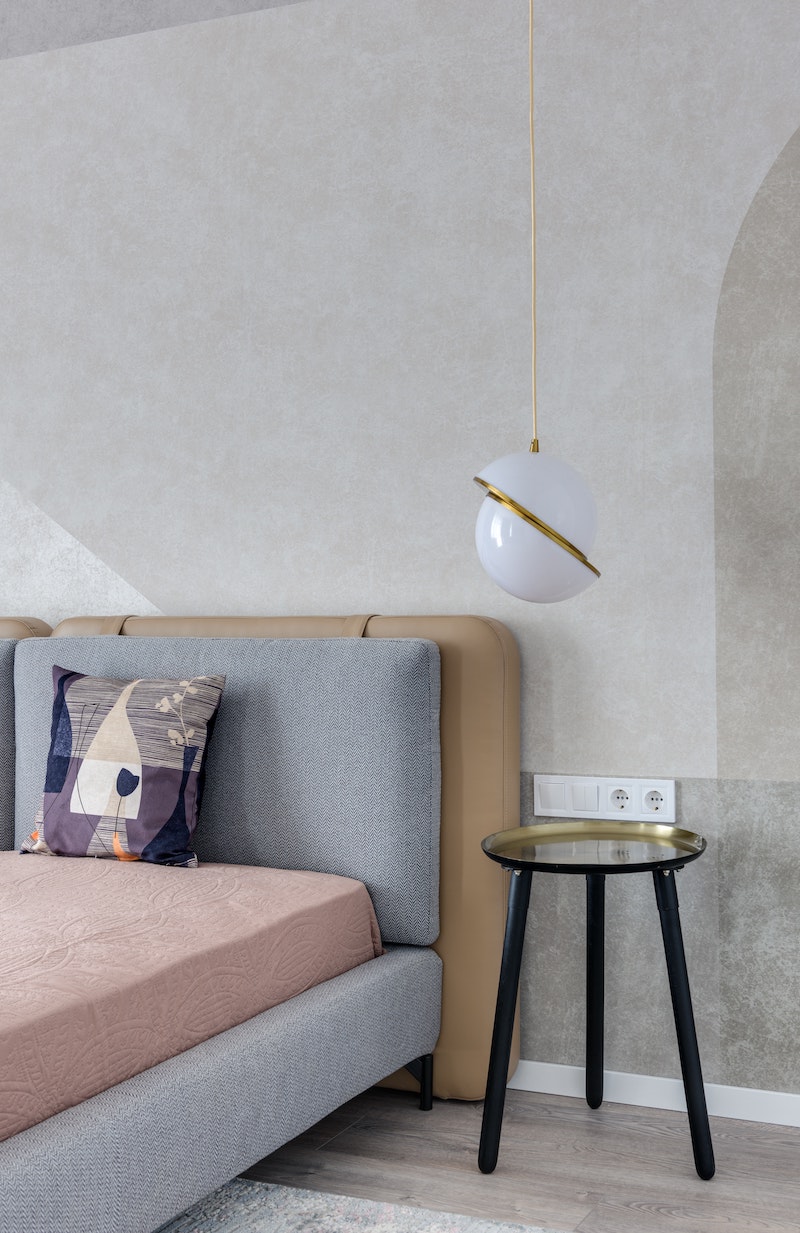 Step three: length
Take your measure again and measure vertically, from the top of the mattress to the bottom, to get the length of your mattress. You might need someone's help with this one to more easily measure the length with a little extra support. Remember, the mattress curves at the edge at the top and bottom, so measuring in the middle of the mattress again is advised.
Step four: depth
Your mattress depth, or mattress height, depending on what you want to call it, is typically pretty standard at 30cm. That's because mattress thickness is a pretty standard thing, so they fit into bed frames like they're supposed to.
However, this isn't always the case and you'll want to make sure that the thickness is correct or else you'll be dealing with bed sheets that pop off the edges of the mattress all the time. And there's nothing more annoying than that.
If you don't use a mattress topper or mattress protectors, then go ahead and measure the depth of the mattress by taking the measurement from one corner of your mattress. Measure from the top seam to the bottom seam.
If you are using mattress toppers, etc., put it back on the mattress before measuring, then measure from the top seam of the protector/topper, to the bottom seam of the mattress.
This will tell you the mattress depth in reality, as you use it, so make sure you put the mattress toppers back on for an accurate result that will mean your fitted sheets fit.
A helpful note on pocket depth
If you've heard fitted sheets talk about pocket depth, then just know that this is another way of saying mattress depth or height. Confusing, we know, but there are lots of ways of saying it.
You will need to keep an eye on sheets that have the term 'deep pocket' on, though, because these sheets are for mattresses with a much thicker depth. The pocket seams (a pocket seam is just the top and bottom measures we spoke about earlier) are thicker on this sheet size.
Once you know your full mattress depth, you can decide if a standard fitted sheet is fine (usually 12 inches deep or 30cm) or if you need deep pocket sheets which can be 18 inches deep (or 45cm).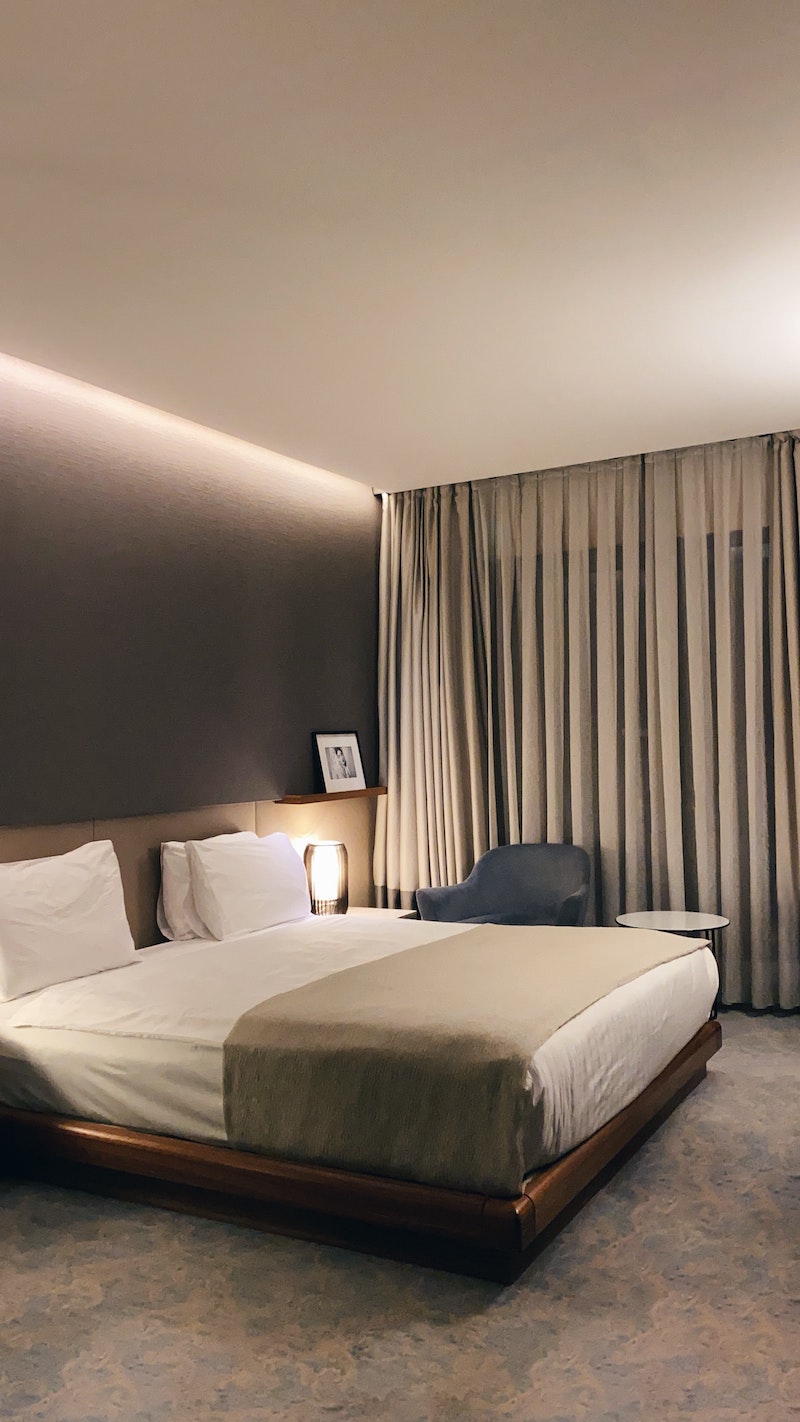 One final test
Once you've taken the measurements, you are almost ready to go shopping for the correct sheet size. However, there's one last thing you need to know.
If the sheets talk about your mattress's depth or height on them, then all you need to do is compare your mattress measurements to the sheet sizes listed, and see if they fit. If they do, Voila, you can buy the sheets.
If the sheets talk about pocket depth, though, then you need to do one last calculation. Minus 2″ (or around 5cm) from the pocket size given. If that is the same or larger than the depth measurement you took earlier of your mattress, then it will fit.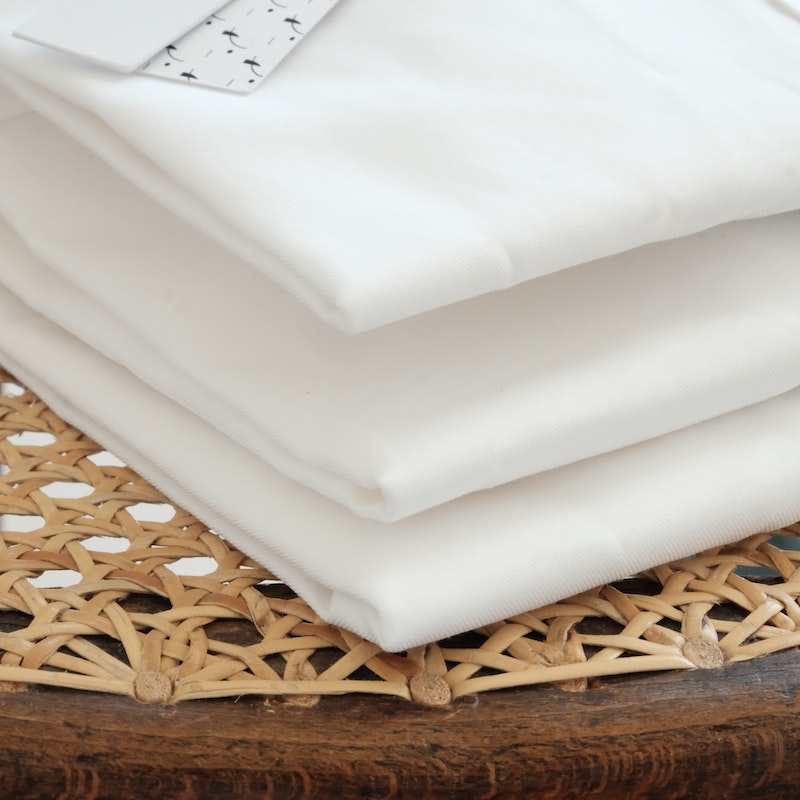 Round-up
Now you know how to measure your mattress properly for your new fitted sheet, you can be certain your bed sheet will fit. Just remember that bed size doesn't have much to do with it.
Take your own measurements, be accurate, and look carefully at the information given on the bed sheet package before buying, and you should be absolutely fine.
Oh, and one last word of warning. This guide has been for a fitted sheet only. If you wanted flat sheets, then you'd need to follow a slightly different process, but that's for another day…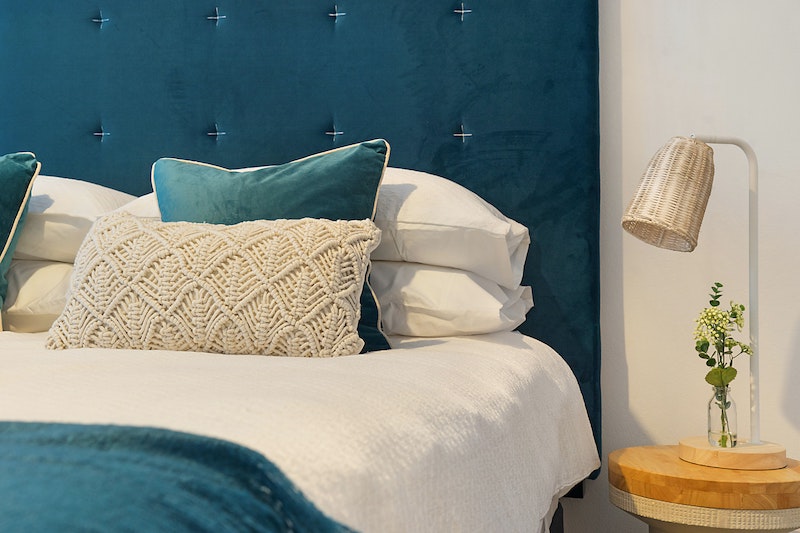 =