5 Impressive Ideas to Decorate Your Bedroom Without Burning Your Pocket
Many factors contribute when it comes to decorating your dream bedroom — one of the main factors being a limited budget. Everyone dreams of having a bedroom that has been spit out from a home decor catalog. Especially since a bedroom is a reflection of your personality as it signifies you on a personal level. It is essential to create a space that is warm and comfortable where you can relax after a long day.
With the DIY concepts and hacks raging through, decorating your bedroom is easy and inexpensive. Similarly, outsourcing custom made decors have become convenient and reasonable. You don't necessarily have to make a drastic change in your room. You don't necessarily need to make big purchases on furniture and foundational elements of your bedroom. You can enhance these elements with the help of small decorating ideas. Here are five ideas that you can implement to decorate your bedroom without burning a hole in your pocket
Pile up pillows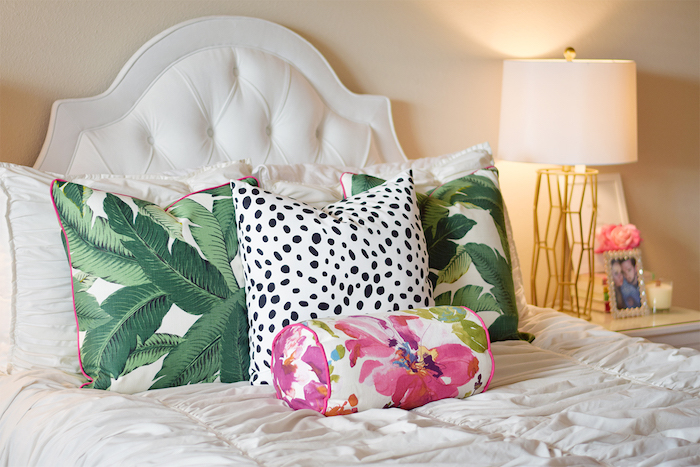 The quick way to amp up the cozy factor of your room is with pillows. Piling up pillows will help you achieve the right amount of coziness that you desire. Take medium size pillows of whatever shape you fancy and place them neatly on your bed or on any sitting arrangements that you have in your room. You can experiment with fabrics, colors, textures, and prints to bring in an oomph up your bedroom decor. You can have a warm and snug nook in your bedroom by placing big fluffy and soft pillows on the floor.
Decorate your bedroom with frames and canvases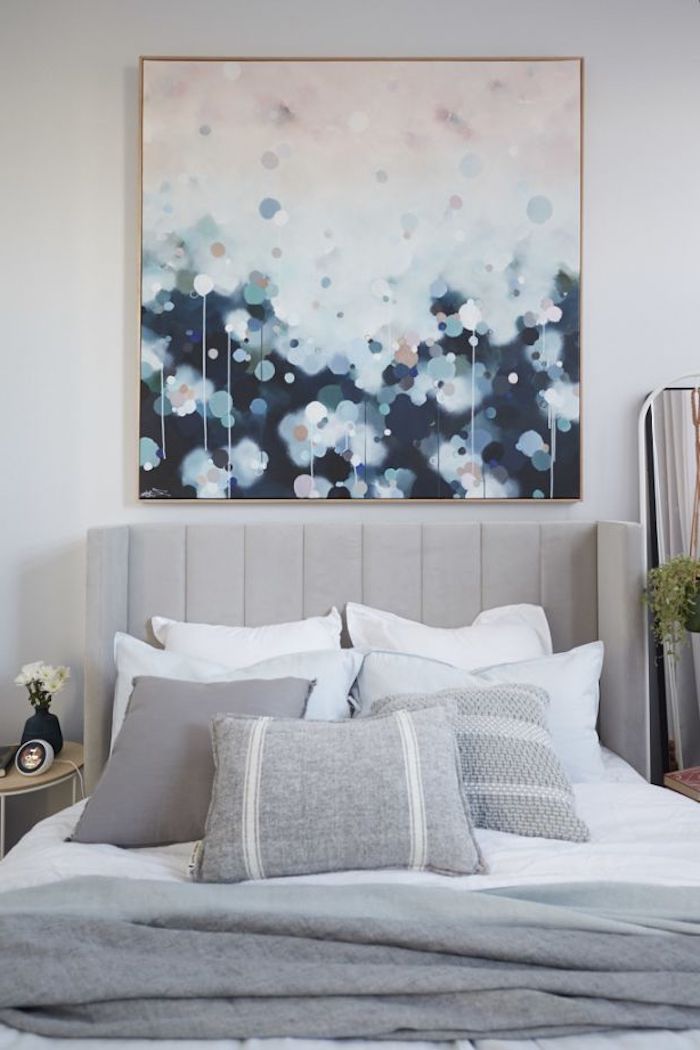 You can establish a state of the art room, but it is always incomplete without frames and canvases. Putting up framed work of art or photographs gives a place an aesthetic dimension. More importantly, putting up pictures and frames that represent your life will personalize your bedroom. You can decorate your walls with canvas prints customized to your liking with the help of CanvasPop.
CanvasPop is the ultimate partner when it comes to custom canvas printing. They provide canvases that you can customize according to your decor. Whether it's pictures, art, replicas, collages, they do it all! Their work is professional with the help of high printing technology and expert professionals. You will continuously find attractive deals and discount coupons that make decorating your ideal bedroom easy on the pockets. Visit the website to find inspiration and ideas for your frames and get the decoration process started ASAP.
Decorate your bedroom with a cluster of scented candles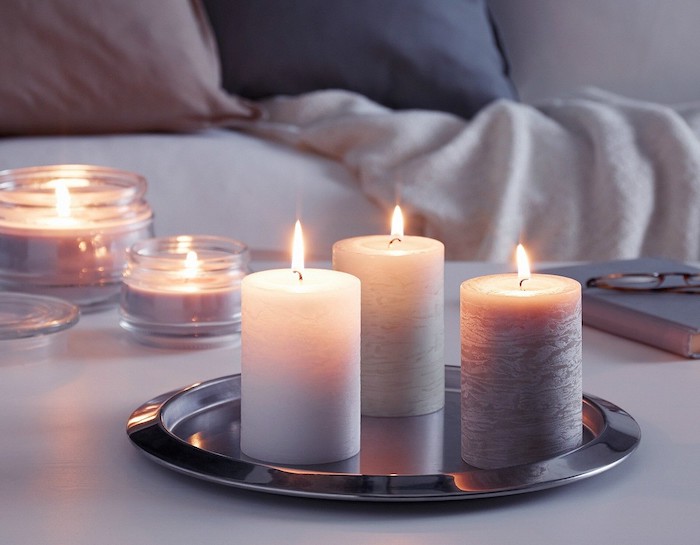 Scented Candles is the best way to create any mood from romantic to peaceful. There are a variety of accessorized and flavors of scented candles available in stores and online, as well. These will help in enlivening, luxuriating, or soothing your space. They also make a great decorative item when clustered together. Candles in your bedroom will give your space level of warmth that creates a welcoming and homely atmosphere even if you don't choose to burn them. Candles double up as bring focus to a specific area of your room. You can place them between frames and other ornaments to catch people's eyes.
Choosing the ideal lighting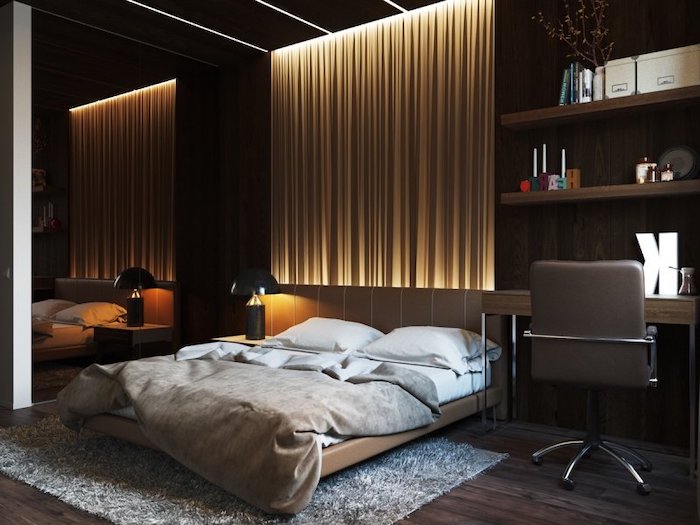 Choosing the right lighting for your bedroom can take things to a whole other level. Whether it is through lamps, fairy lights, or LED lights, you can implement the perfect lighting for your room by mixing them all. Using decorative lights gives a modern, elegant, and yet youthful tinge to your room. Plus, you can use lights in place of candles if setting something on fire is a big concern. You can also go for different designs of lampshades and light fixtures to elevate the decor of the room. You can harmonize the room with your mood with different shades and brightness of the lights.
Add some flora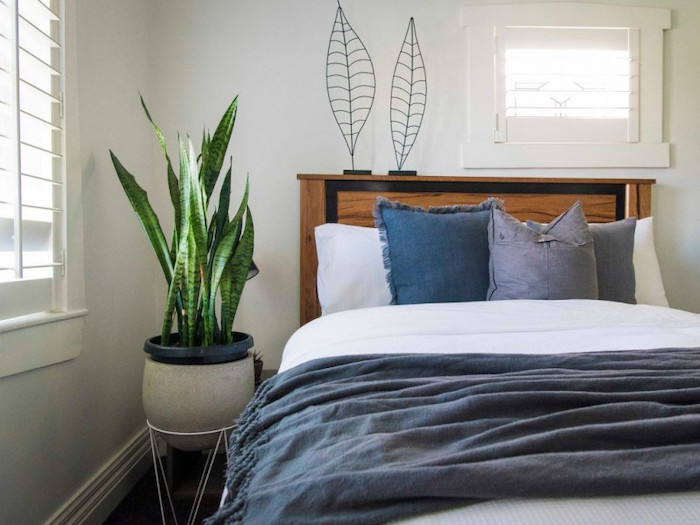 As a part of bedroom therapy and upgrading, creating small pockets of lungs with plants in your bedroom will give your room an organic feel. As a part of living accessories, plants are the perfect way to bring some life and texture to your decor. You can decorate your room with various sizes of potted plants by either placing them or hanging them. If you find maintaining a live plant too much of a hassle, then you can always purchase fake ones. You will find plenty of realistic artificial plants in stores and online.
Decorating your bedroom is essential for wholesome and healthy well-being. It is necessary to set up a bedroom that helps you relax and feel comfortable. It all translates into your frame of mind. The stress-free environment of your room will stimulate a sense of calmness and give you a good night's sleep. You can experiment with colors, furniture, arrangements, and so much more. Design a blueprint that works for your budget and start creating your dream bedroom.