Villa BH by WHIM Architecture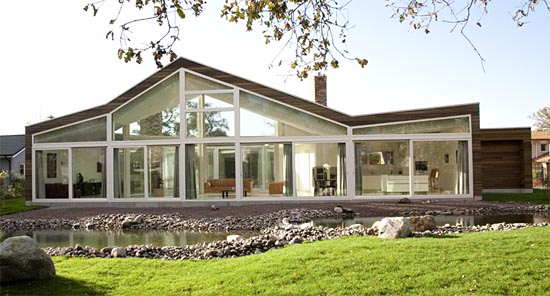 Villa BH is created for an elderly couple who wanted easy to walk around spaces with lots of natural light.
From WHIN Architecture:
Villa BH is a modern, (environment) friendly house with a remarkable experience of space, light and the natural context.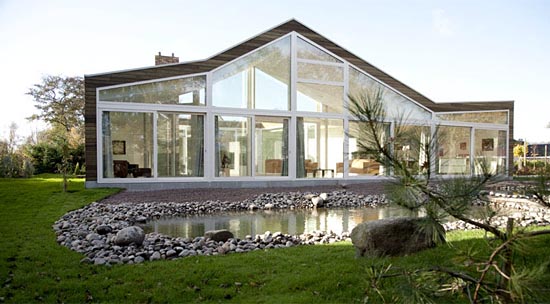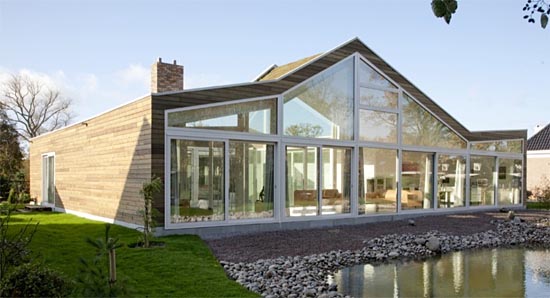 The villa is positioned on a rectangular plot of 34,75 x 50m, that is enclosed at 3 sides with similar plots and freestanding houses. On the back (north east) of the plot there's an old embankment with several tall trees, which existence is protected by local regulations. From the living program; the kitchen, dining area and living are all orientated on this embankment with the large trees. Here the villa has a facade width of 20 meters.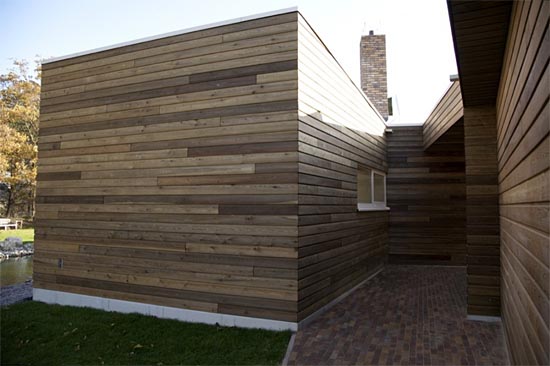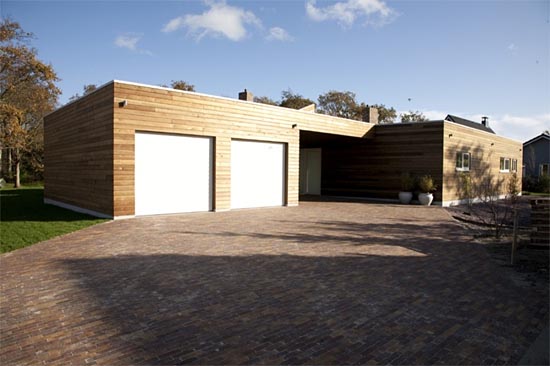 Villa BH is inhabited by a couple 60+ of age. To optimize the accessibility of the house all the program is situated on the ground floor level around a patio. This enclosed outdoor space provides the owners of the house the privacy they admired. As at the same time the patio makes the living area an enlightened space and gives it a facade to the south.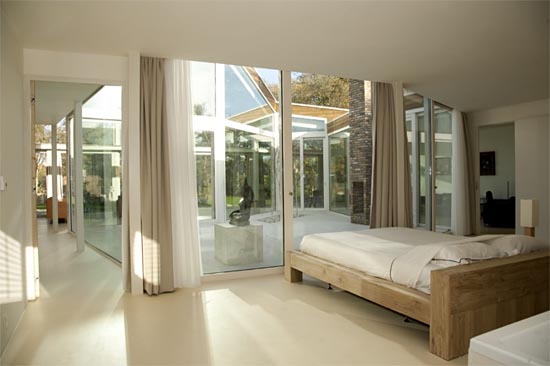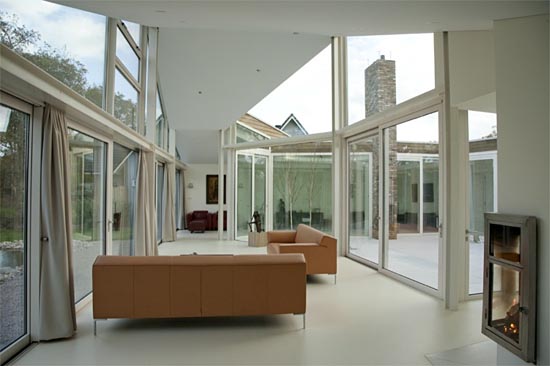 On the other side of the patio is the main bedroom situated. By making the facade of the patio totally from glass panels, the main bedroom has a great see through towards the existing embankment with the several tall trees as a central focus point on the plot.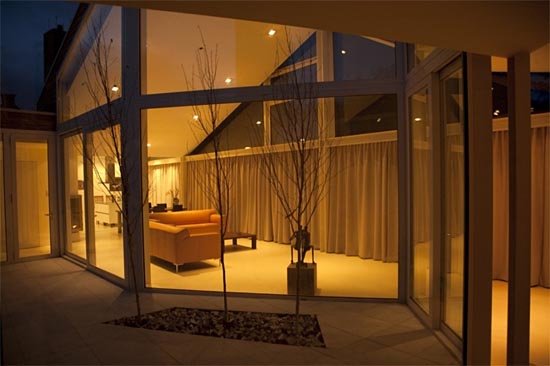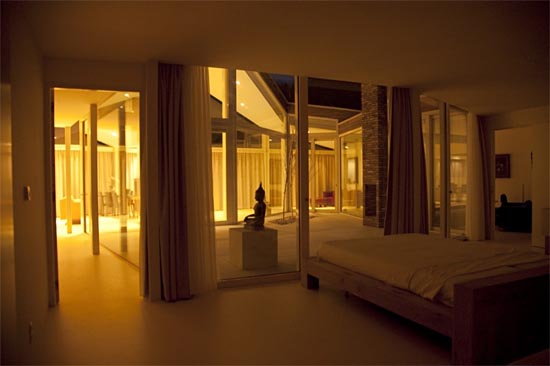 The ceiling of the living area has an extra height in the shape of a sloped roof. The physical appearance of this area becomes hereby more specific and highly qualitative. Lifting the roof in this area also allows perspectives to the existing treetops, that give this plot it's specific character, from all the different areas inside the building.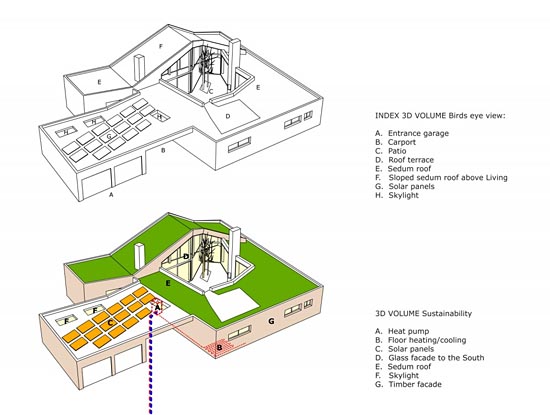 The villa is designed as environmental friendly with extra insulated facades, with 30cm of insulation. With this thick insulation there's a timber construction, that suits the thickness of the package. The roof is as well extra insulated and covered with sedum, which also regulates the distribution of the rainwater more gently. On the flat roof are 20 solar panels for electricity. A heat pump warms the interiors in the winter and cools them in the summer with natural temperature differences retrieved deep in the ground. As an extra heating there are 2 fireplaces for wood, one in the living and one in the TV-room.
Location: Burgh-Haamstede, the Netherlands
Program: 1 Villa
M2: 280m2 floor area
Client: Private
Location: Zeeland, the Netherlands
Advisor: Architechniek
Contractor: Verseput Bouw- en milieutechniek
Heat pump installation: Saman
Period: 2008-2010