The Verdant Avenue House by Robert Mills Architects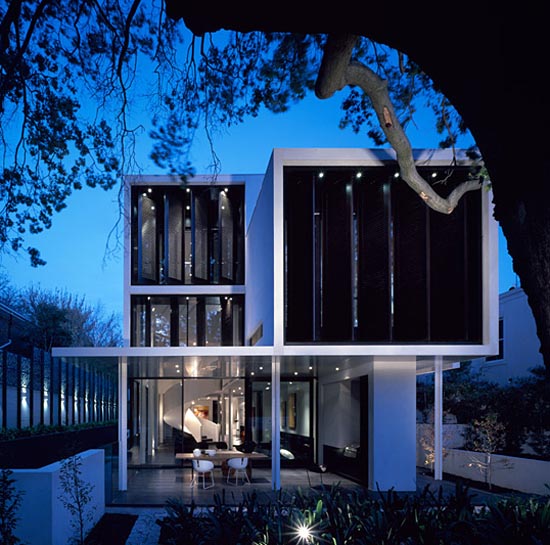 The Verdant Avenue House uses smart lighting system and motorized oversize exterior window louvers to make use of the natural light and provide a better ventilation.
From Robert Mills Architects:
Verdant Avenue perfectly showcases the modern RMA aesthetic – form, function and detail alongside nature at its finest. This example of sustainable architecture dispels the myth that being sustainable requires the sacrifice of glamour, luxury and pleasure.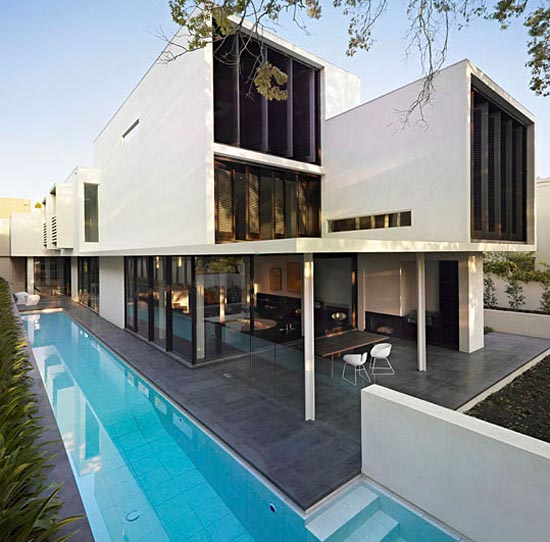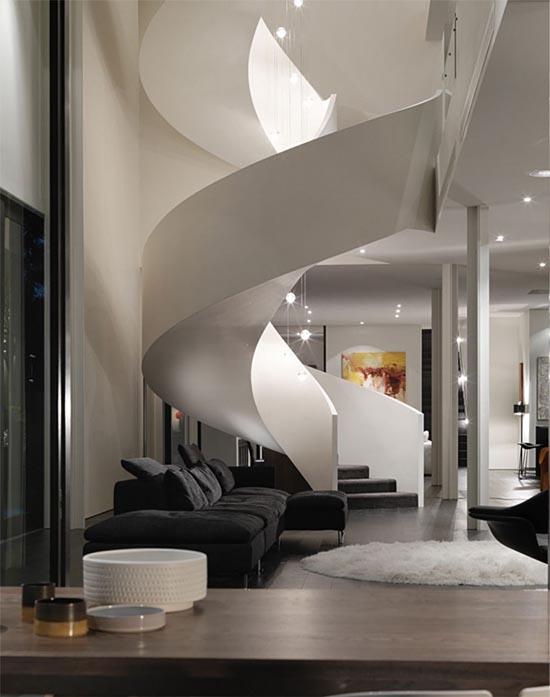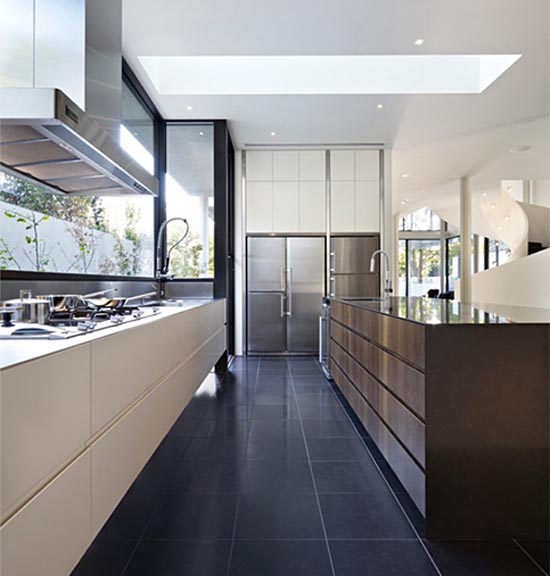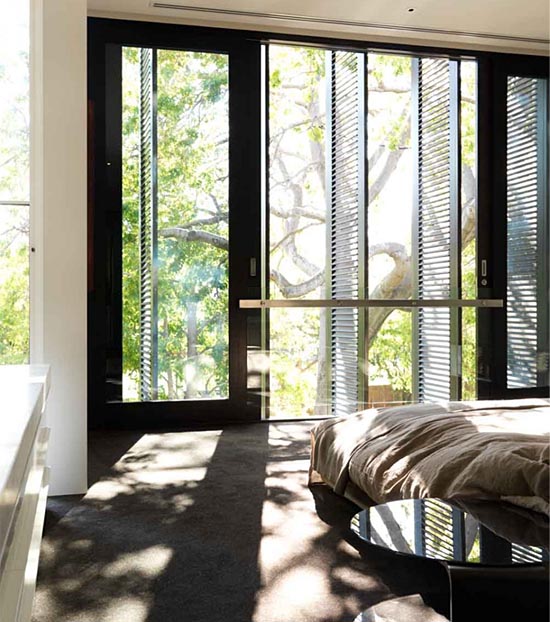 The client's open brief simply commissioned a "luxurious, contemporary inner city family home". An 80 year old pin oak tree serves as the focal point for the ground floor living and first floor bedroom areas. A striking 3,5 metre wide sculptural staircase anchors ground to first and second floors, complete with floor to 3,5 metre ceiling glass windows, opulent alpaca carpet, internal lift and motorized oversize exterior window louvers.