The Star House by AGI Architects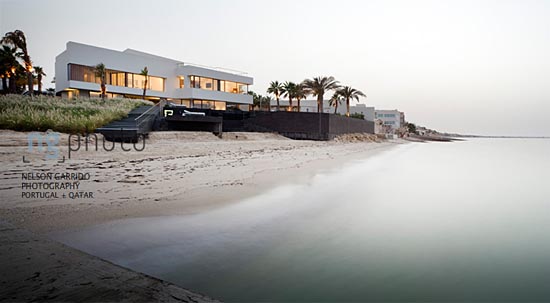 Photographed by Nelson Garrido, the Star House (which is more of a private chalet, then a house) is located in Bneider, Kuwait.
From AGI Archtiects:
Nestled into the landscape, this beach house blends with the natural topography of the coastline of Kuwait and slowly reveals itself to the visitor when approached from the desert. Upon entry, one gets glimpses of the sea while going down to the public level of the chalet. The private side of the house, located at the entry level, is concealed from the visitors by a bamboo wall. Bedrooms and private living spaces remain isolated from daily activities.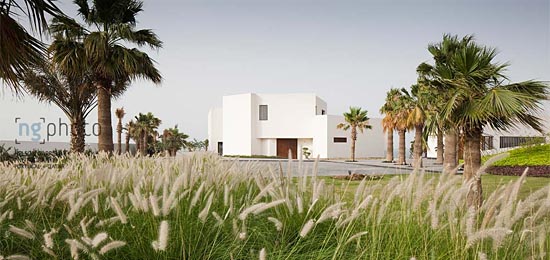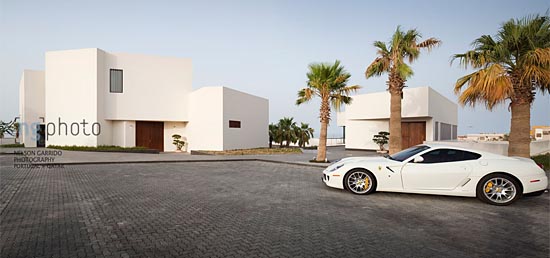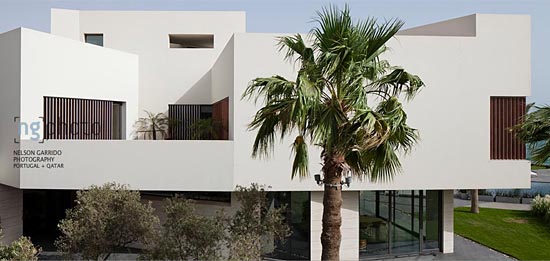 A three way stair, located in the centre of building, organizes the different flows; family, friends and guests. Maximising views to the sea dictates the organizational and formal structure of the beach house. On the lower level, the house extends into the landscape and the sea, accentuated by an infinity pool located in the garden. The initial design was master planned for three detached dwellings, each with extensive sea views while simultaneously achieving privacy from each other. The client, instead, opted for a single house, two bungalows and a boathouse, with possible plans for expansion in the future.