Scissors House by BCHO Architects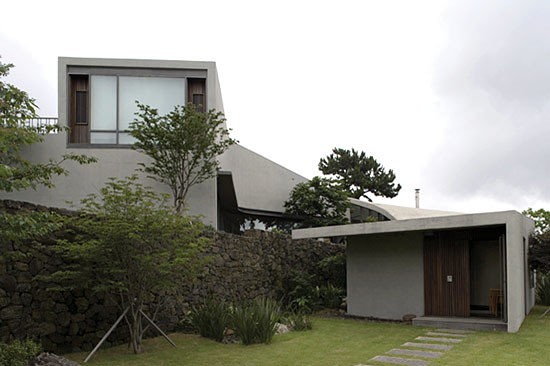 Resembling the 360 house by Subarquitectura, The Scissors house is located on an island close to Korea.
From BCHO Architects:
Located ob the southern slope of Jeju island, the Scissors House pivots up a previously existing tangerine farm overlooking the pacific ocean. The volcanic island, Jeju, is approximately 100 kilometers south of the Korean peninsula. Known for its tropical landscape and strong winds. Warm summer breezes blow up from the pacific over the entire face of Halla mountain, the islands central volcano. The Scissors House is oriented to take advantage of these natural conditions while maintaining much of the existing topography. From BCHO Architects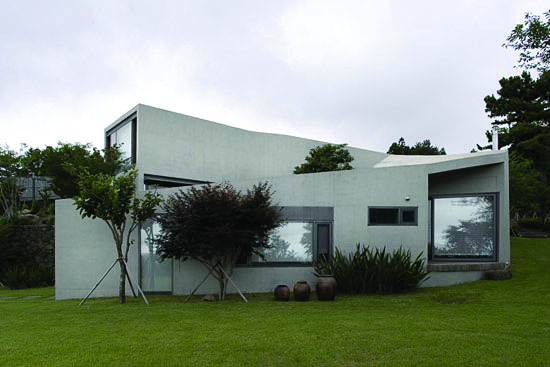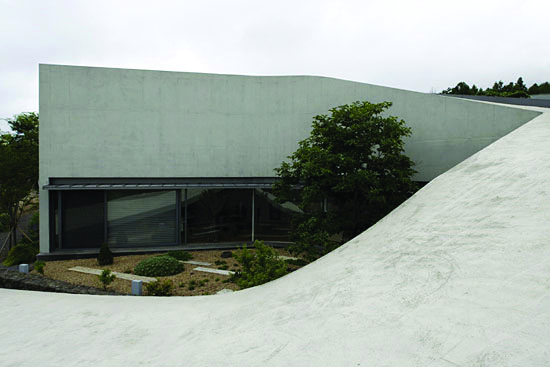 Great architects pictures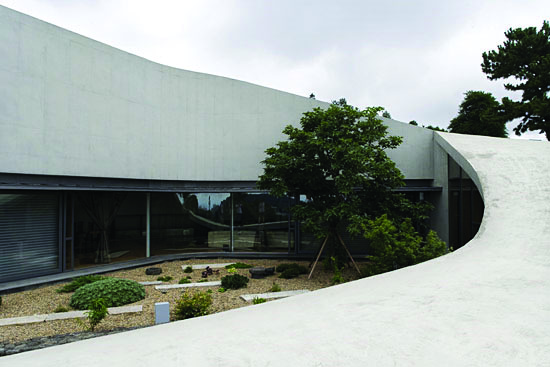 The slope of the site is terraced with 2 to 3 meter basalt stone retaining walls. The house scissors between one tier and another, stepping up and pivoting around the low basalt stone wall. A small stone and moss garden faces the entry and steps up to the main living space which overlooks a courtyard, with a persimmon tree, towards the pacific ocean. Sliding doors along the main living and eating space can open the entire house to the ocean for much of the year.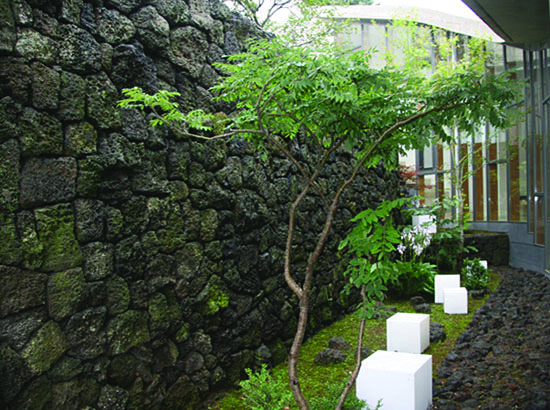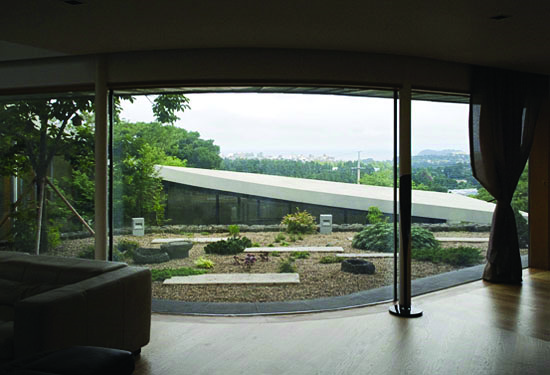 The continuous roof remains low and monolithic to allow the singular form protection from the strong winds moving over the house. The roof is a single slab of concrete without any waterproofing or parapet which might easily be damaged in a typhoon strength wind. During the pouring and curing process, the roof was re-troweled every 2-3 hours throughout the night to allow any existing moisture to rise and form an 8-10 millimeter thick cement seal which will prevent future cracks and is completely water tight.