Ridgewood residence by Assembledge+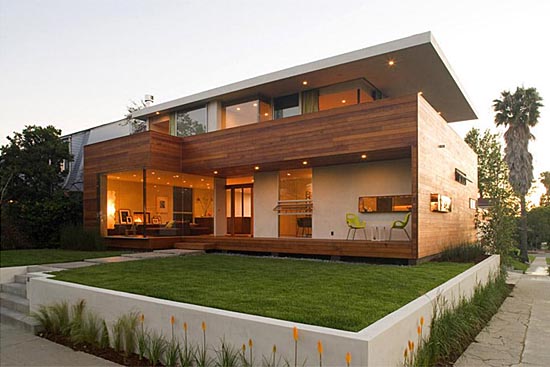 The Ridgewood Residence is very luxurious and was designed to take advantage of the local Californian climate to the maximum – mainly natural light, warmth and views.
From Assembledge+:

Located in the Larchmont area of Los Angeles, this 2400 square feet (223 square meters) house takes full advantage of the Southern California climate with a series of area that exploit the luxury of indoor/outdoor living.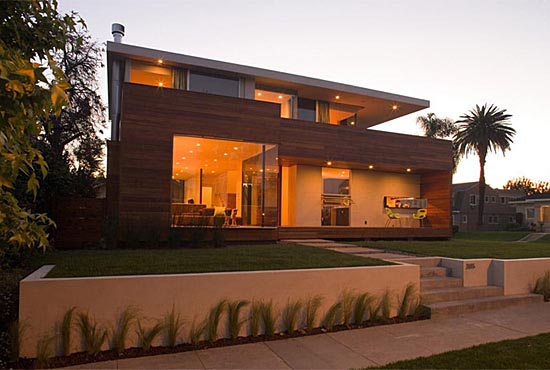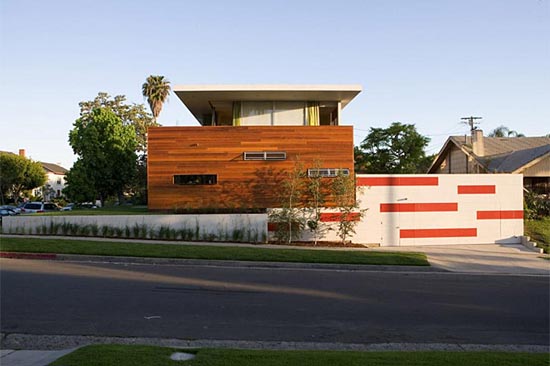 The glass-cornered living room provides a viewing platform, which makes the experience of the space feel as though the occupant is outside. The full-length front porch is reminiscent of the surrounding neighborhood craftsman homes.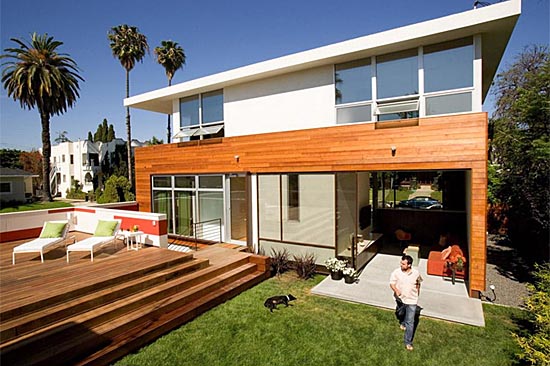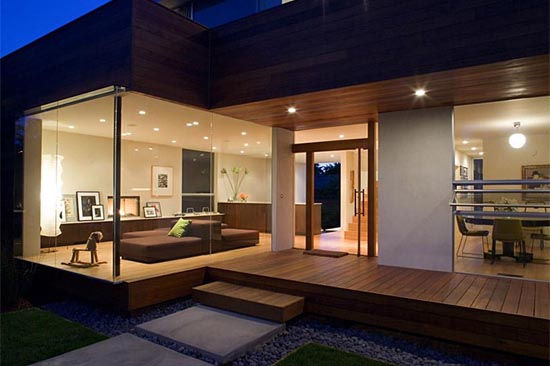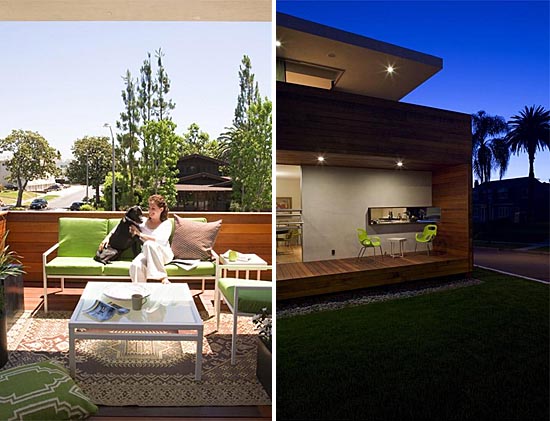 The cedar siding, smooth white plaster, and colored MDO panels provide a material palette to complement the refined forms and crisp geometries. The full height sliding glass wall at the rear yard allows the house to be completely opened up providing little distinction between indoor and outdoor.