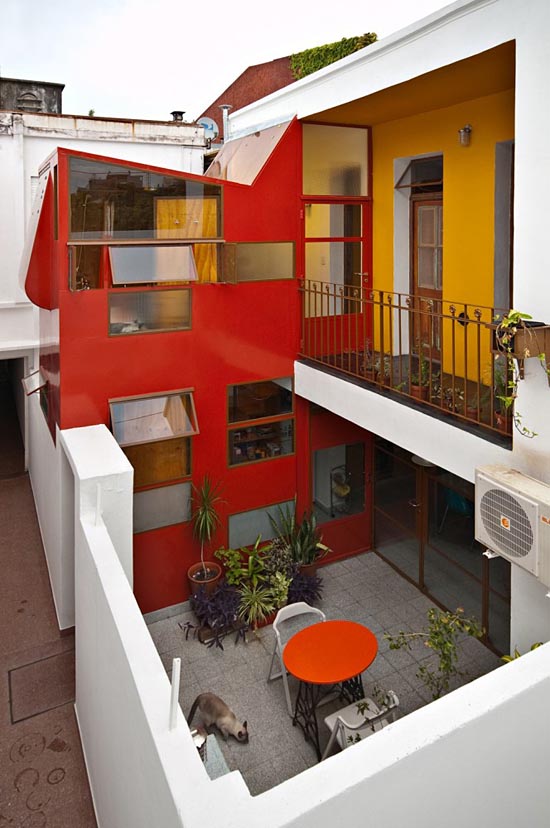 Located in Buenos Aires, this house is a great representation of how one should use small plots of land and still get amazing results.
From Pop-Arq:
The house is part of a typical Buenos Aires condominium typology called "PH". The houses are aligned in very long and narrow plots and connected through an aisle. In this case, the unit is located in the middle of the condominium with no direct connection to the street, opening to its own patio. The 7m by 6m plot area is very small.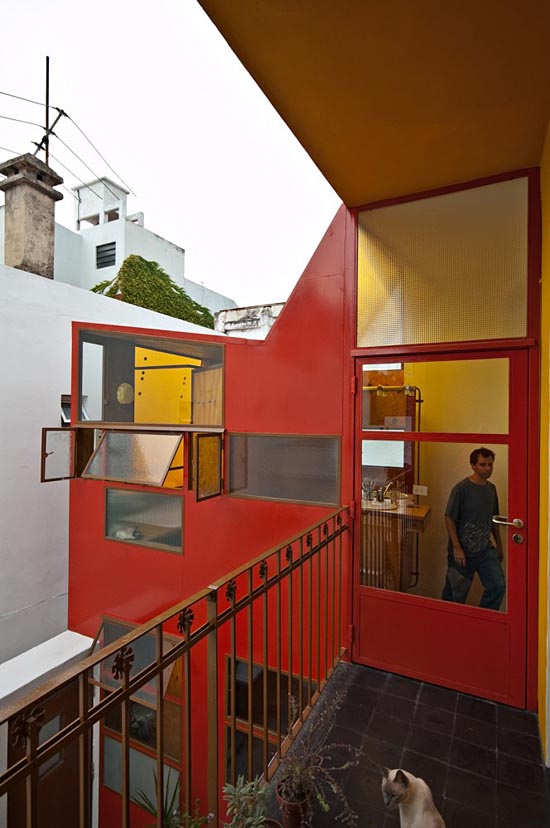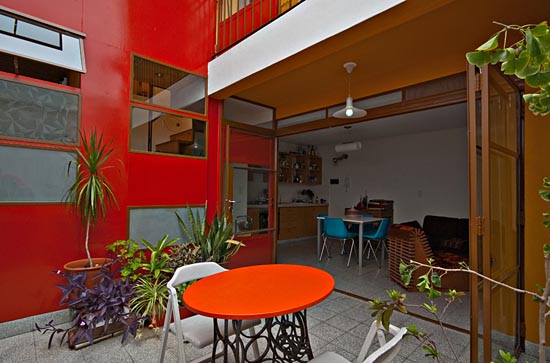 The house has two rooms: one in the ground floor (kitchen, dining and living room) and the other in the first floor (bedroom), which where part of the previous construction.
The new added red-tin object contains facilities such as toilette and bathroom, stairs and storage space. By making it in light material and thin walls, the space inside is bigger and the functions fit better in the tight scheme.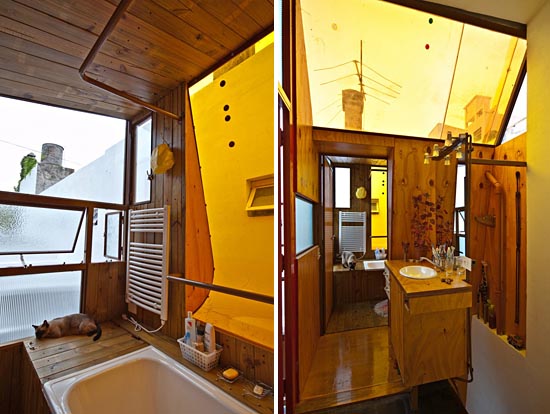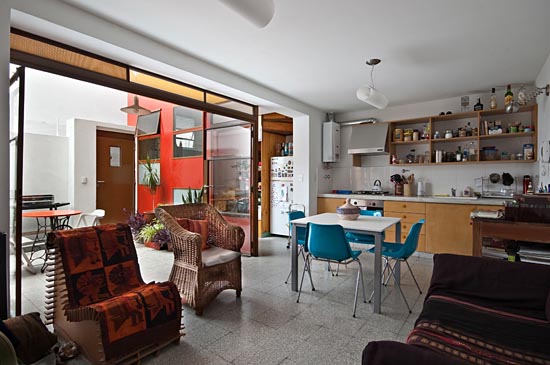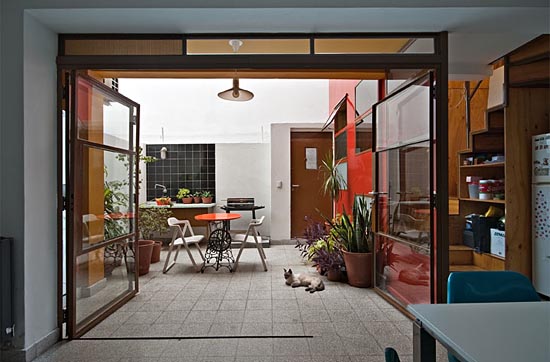 A variety of wood and metal furniture (closet, lavatory, laundry, flower pot), made with recycled pieces from the old house, are located in several corners of the house developing more freedom to the environments and solving functions.
The orange recycled acrylics let the sunlight play through the yellowish palette of colours of the wood.
A foldable window in the ground floor allows the direct connection between the living room and the patio becoming a unique (and bigger) space in itself, letting enjoy the privileged weather conditions that Buenos Aires offers.
Based on the philosophy that there are no good or bad materials, all the coating materials used are from the most economic of the market. The most important fact is how to utilize them in their most expressive way.