Lumenhaus at the Solar Decathlon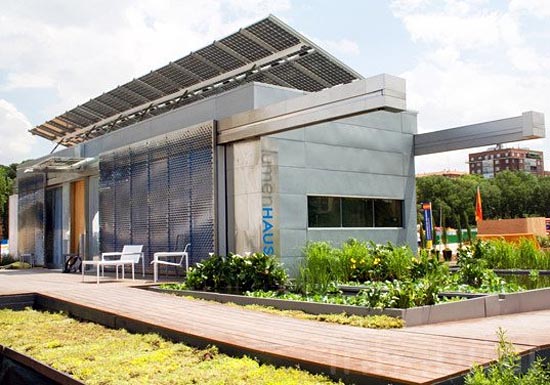 Lumenhaus' house is probably a favorite on this years European Solar Decathlon. With its small size it packs a lot of technologies to make your life easier and more eco-friendly.
From Inhabitat:
The metal-clad Lumenhaus has attracted a lot of attention at the Solar Decathlon Europe for its deeply integrated design and ability to adjust to a number of weather conditions. A potent design that embraces the Bauhaus tradition to illuminate sustainable technology, it also packs a spacious living space into just 800 square feet (74 square meters). Introduced at the 2009 Solar Decathlon, the Virginia Tech team is looking like a favorite to blast away the competition and win this year's event.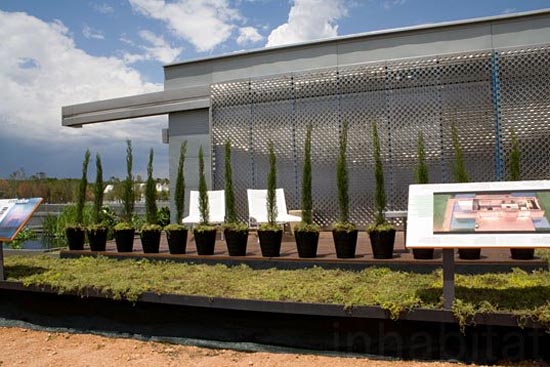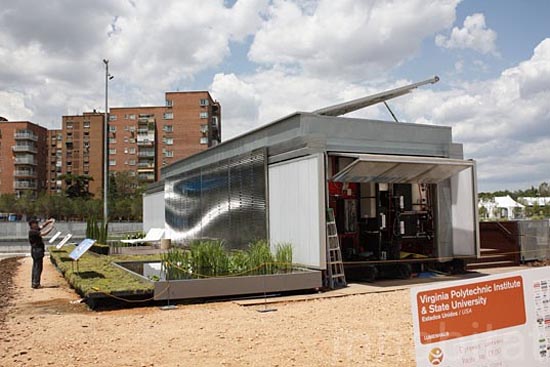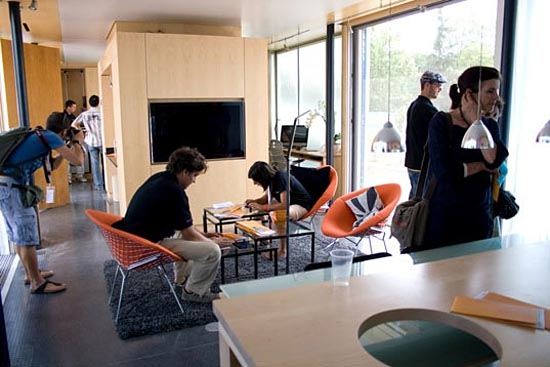 The home is modest in size. In fact, you can simply hook a semi to it and move it anywhere you want. But don't be fooled – they packed a lot of living into the Lumenhaus. The center of the home houses the bathing area, while the outer walls are flanked by a bedroom and kitchen. Many pieces of furniture have the ability to tuck away to adapt the space for other activities. The dramatic outside screens can close when the home detects hot or incremental weather, but still let natural light in through the aerogel translucent wall panels. The solar array on the roof adjusts its pitch to maximize its solar profile and provides the energy to run a dual heat pump.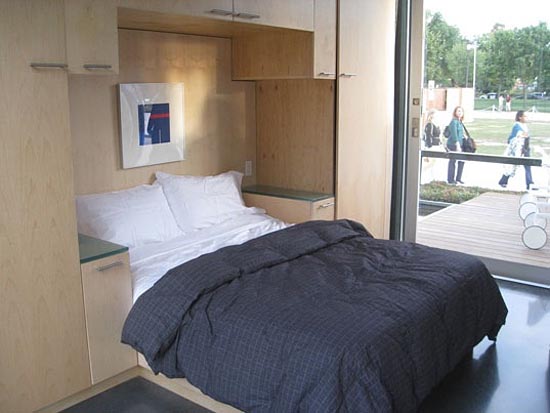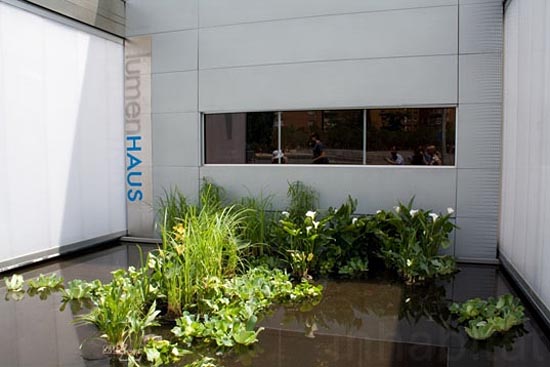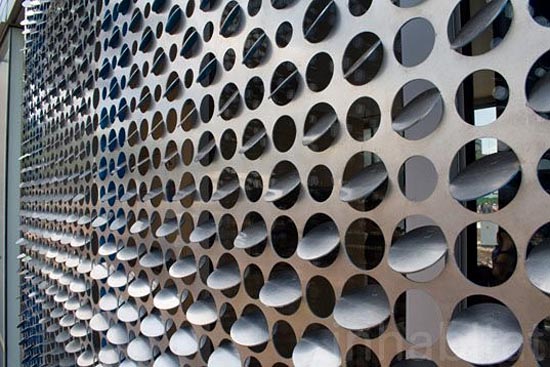 The heating system uses radiant floor heat that is served by a water-to-water and water-to-air heat pump connected to a ground source coil. This allows the home to get maximum efficiencies depending on internal and external conditions. The integrated controls in the house let you adjust the entire lighting and climate system from an iPhone interface or let the home smart metering do the thinking for you. You can even change the light color rending with the advanced LED lighting system. Learn more on their 10 min video documentary explaining how the home works.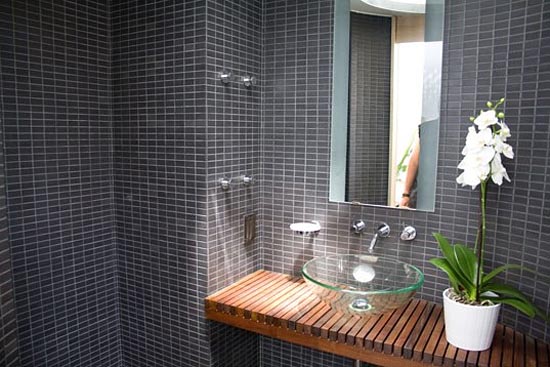 Read more: LUMENHAUS is Pulling Ahead at the Solar Decathlon With Adaptable Design | Inhabitat – Green Design Will Save the World