Kensington Light House by Tandem Design Studio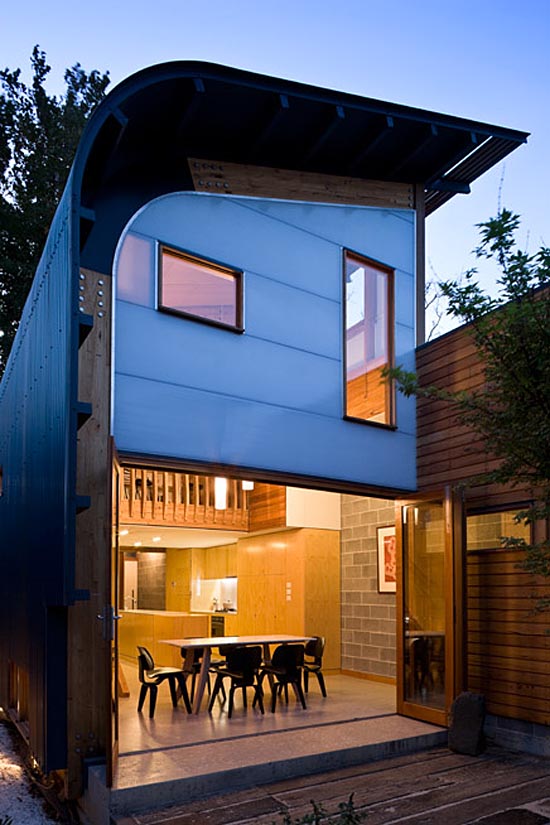 Kensington Light House is the winner of the 2009 IDEA (Interior Design Excellence Awards) Residential, Single Dwelling Award. Apart from having great interior, the house has a great exterior as well, though situated on a very small 160 square meter strip of land.
From Tandem Design Studio:
The Kensington Lighthouse is situated on a 160m2 strip of land between a former factory and its kitchen in a densely urbanised, mixed-use inner city context.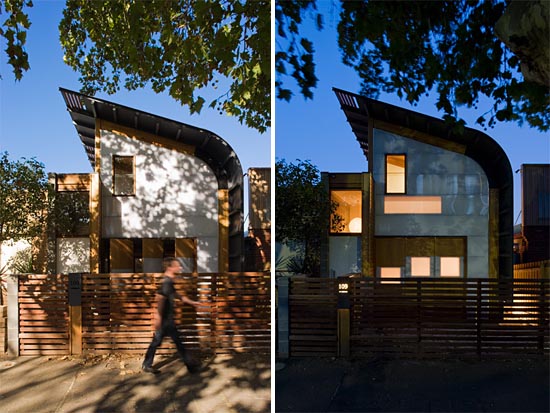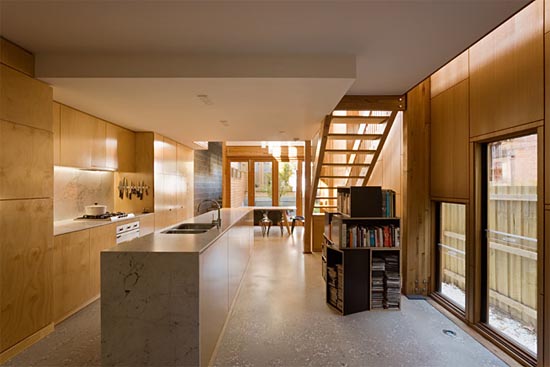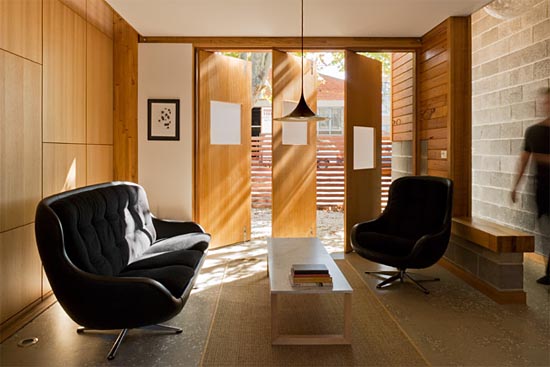 On the north, the neighbouring house presents a 4m high wall overshadowing the site. North facing sunshells were created to capture and reflect sunlight; articulated by exposed timber portal frames lined with veneered plywood clad in lightweight metal skin of dark grey and deep blue corrugated metal. The sunshells form the roof and south façade. On the north, west and east – patterns of double glazing and translucent polycarbonate were used to frame views and admit light while preserving privacy – the translucent skin capturing shadows of neighbouring trees, passing clouds and filtering light to the interior.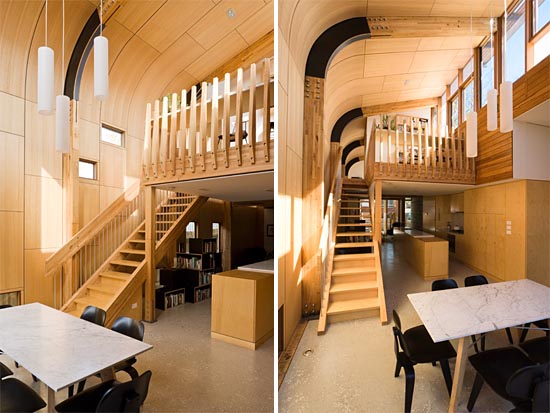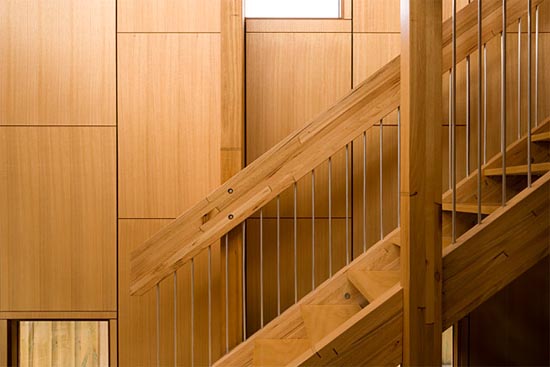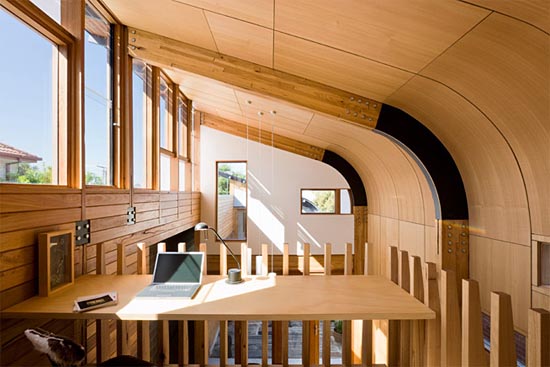 The house is made from two sunshells, connected around a courtyard by a rectangular timber lined volume running the length of the north boundary. The west sunshell contains entry, lounge, kitchen, double height dining space on the lower level; and study, guest bed and bathroom on the mezzanine. The east sunshell -at the rear of the site, across the courtyard and on a mid-level – houses the master bedroom and ensuite –  below is a double carport accessed from the rear laneway.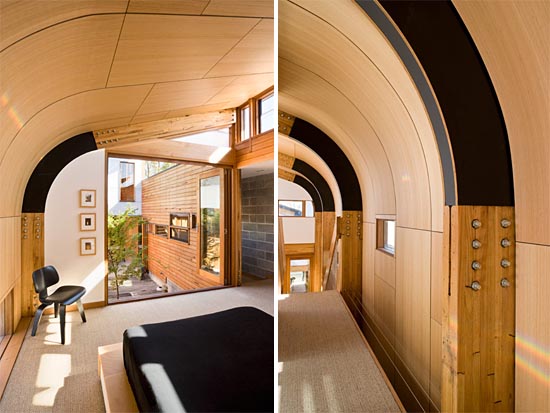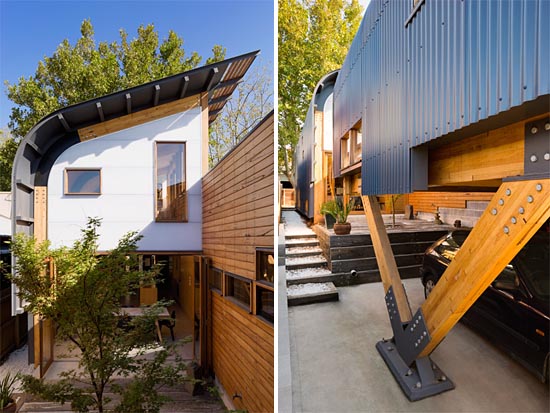 Designed to comply with a 5 star energy rating, the Light House also incorporates a range of green measures to reduce the environmental impact of the building: – rainwater tank beneath the courtyard
– heat pump on the hot water service
– grey water diverter
– solar array on the link roof
– double glazing throughout
– triple cell polycarbonate skin
– rainwater harvesting system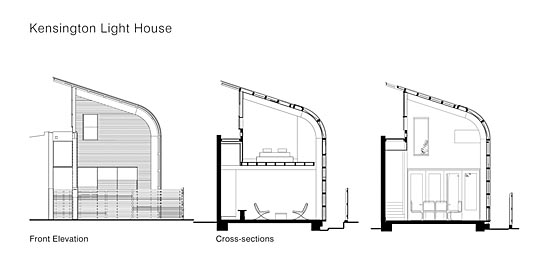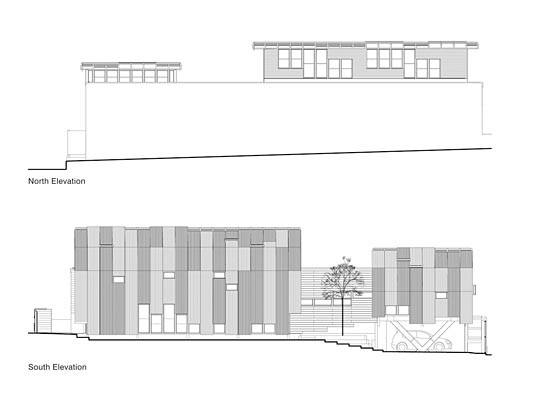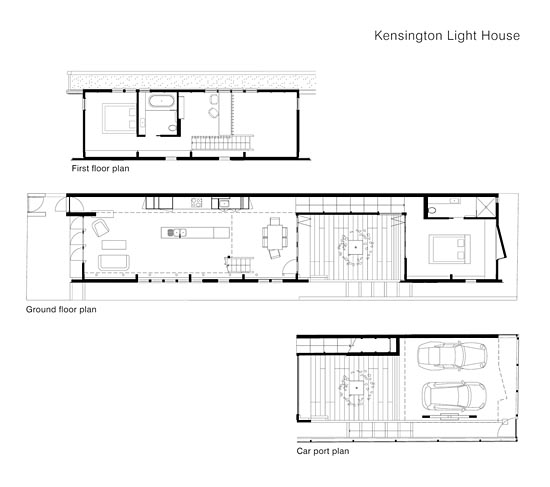 Photography: Sonia Mangiapane