House in Kodaira by Suppose Design Office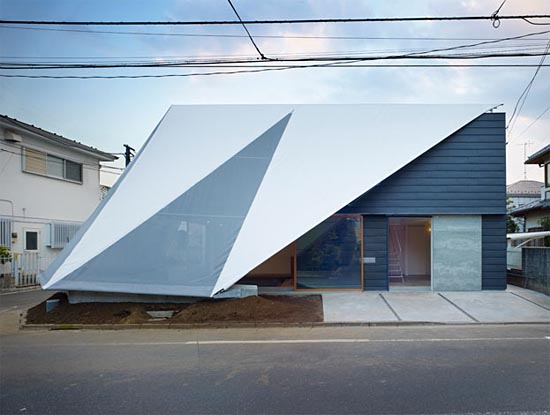 The clients wanted a semi private front garden on this very small 117 m2 site. Thus the front tent was the idea that was added to the house.
From Suppose Design Office:
This is a residential project that has a unique garden at the front of the house.
The building is located in a residential area in Kodaira-shi, Tokyo. As one of client's demands, we were considering a garden in front of the house to separate the public area and the private building. To create a garden semi private, which could connect outside and inside space gradually, a tent structure was used as a partition to separate the areas.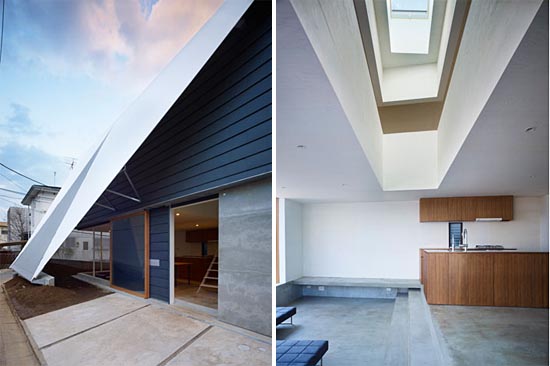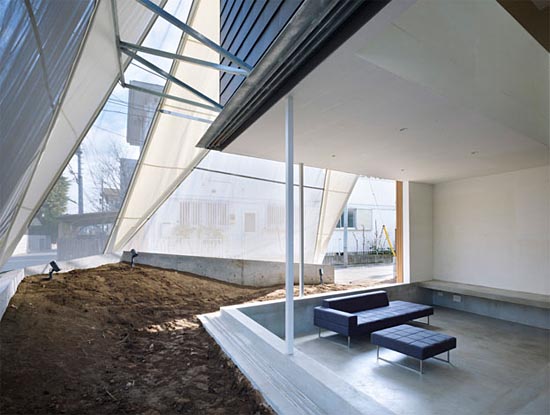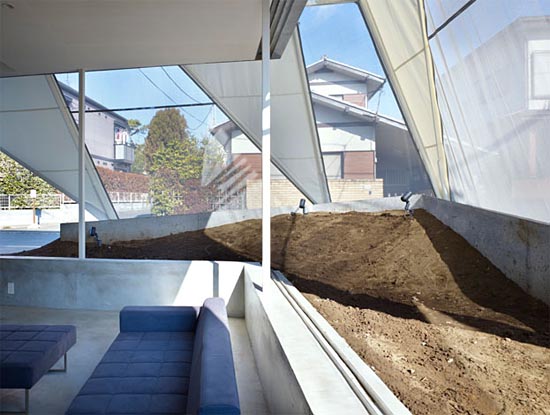 The house keeps private yet it could open to the outside with a tent garden. The tent is covering the garden as if it was a roof, a wall and a fence. The sliding doors at the living room, which is placed next to the green area, can connect the two areas. the inside of the house and the outside area, as one space. The tent could offer comfortable green space and also private rooms, which could also open to the outside.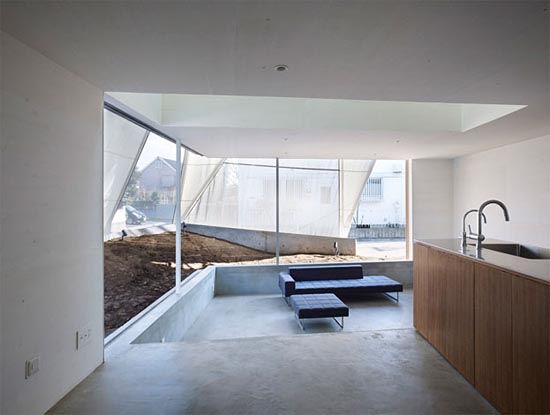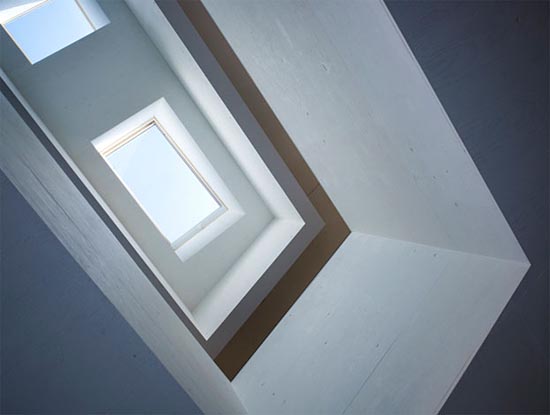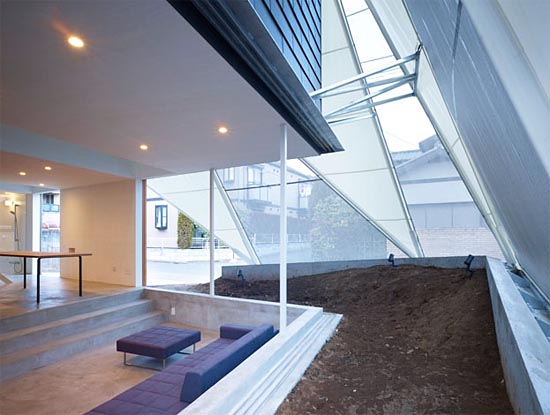 We think there are more possibilities in the outside to create a house environment more rich and pleasant.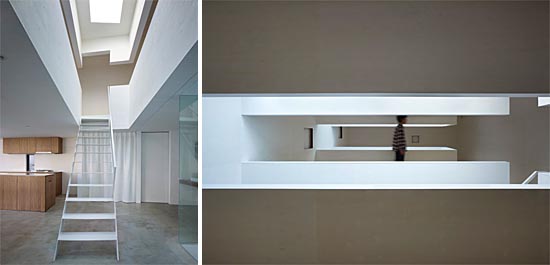 Site area: 117,29 m2
Building area: 50,87 m2
Total floor area: 93,04 m2