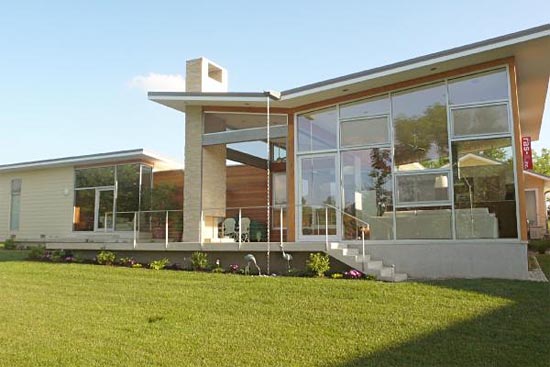 Play a little golf, then relax in your living room watching the smooth waves of grass. h_Home is located on a golf course, which may be the perfect home for a golf enthusiast.
From Ras-a:
h_Home is a residential project on a golf course in southwestern Missouri. The design explores the spirit of a "country club" home through a modern, open floor plan, while using familiar forms and materials found in the midwest vernacular.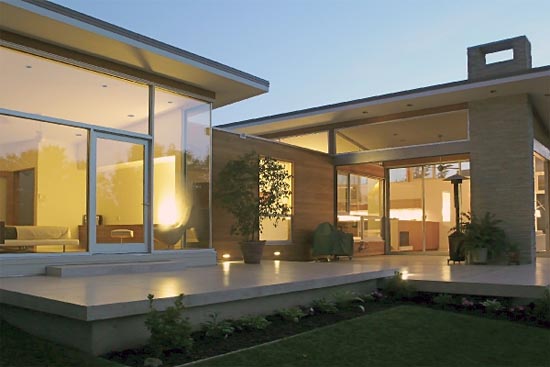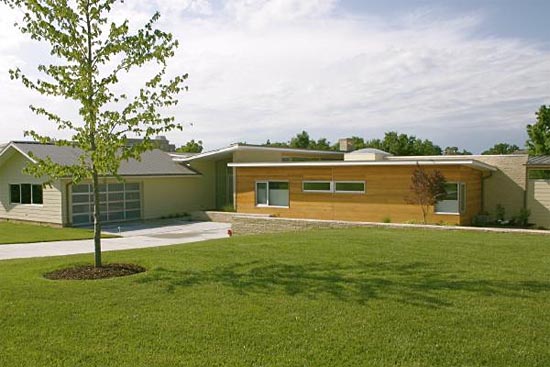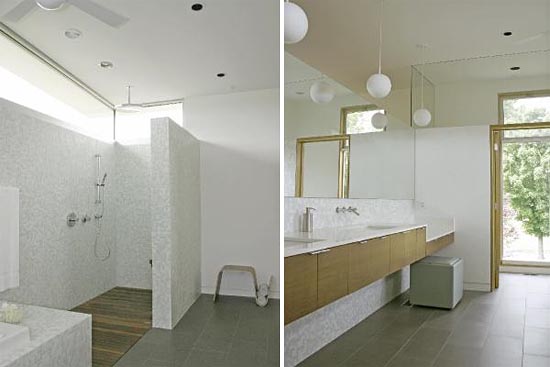 The house is comprised of a series of "shed" like forms mimicking the simple structures of nearby farmland. The approach to the house from the street is at the southern elevation, which is low slung and sunk into the gradual sloping lot. Moving towards the golf course, the house opens up and becomes more transparent. The main core, containing the entry, dining, kitchen, and living area, is open and filled with large expanses of glass which bring the surrounding landscape inside. This space is covered by a butterfly roof with a continuous ribbon of clerestory windows, allowing diffused light to flood the interior. Following the natural grade of the site, the floor level steps down at the living room, further enhancing the dramatic views and light filled volume. An oversized sliding glass door spills this space out into a large pavilion like patio blurring the distinction between indoors and out.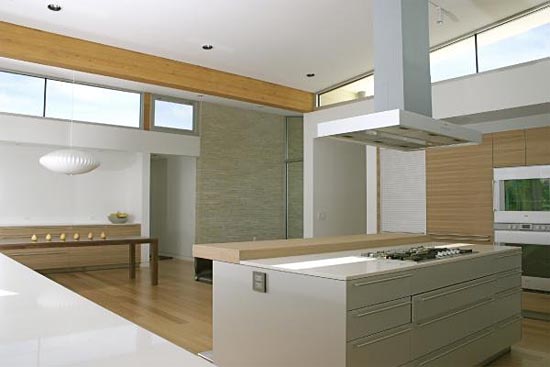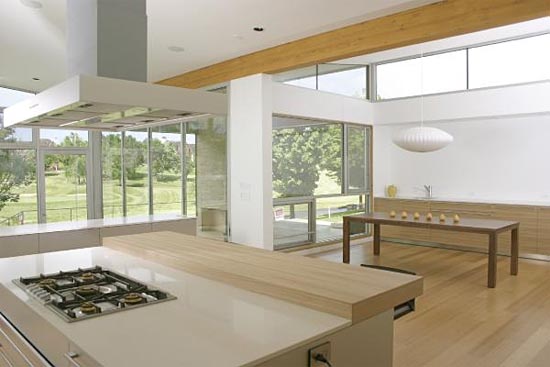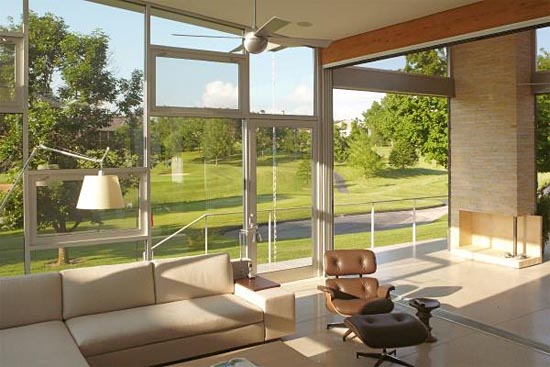 A passive solar design using the buildings orientation, operable clerestory windows, high efficient ceiling fans, and proper material choices, helps condition the house naturally in the spring and fall months. During the more extreme seasons of summer and winter, a geothermal system provides the additional heating and cooling. Using the earth's underground temperature, the system can condition the house without burning fossil fuels or emitting carbon dioxide.