Cape Shank House by Jackson Clements Burrows architects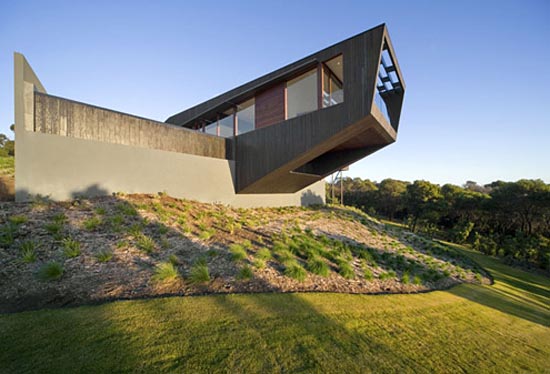 Continuing the trend of writing about houses using their views to the maximum, here is the Cape Shank House, which is specifically elevated for the purpose of adding more appeal in the interior from the outside.
From Jackson Clements Burrows architects:
This house is located on a high dune at Cape Shank Victoria. The primary program is elevated to take advantage of expansive views across the Mornington Peninsula from Blass Strait to Port Philip Bay.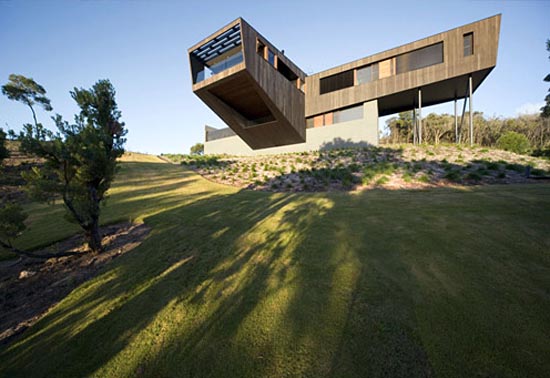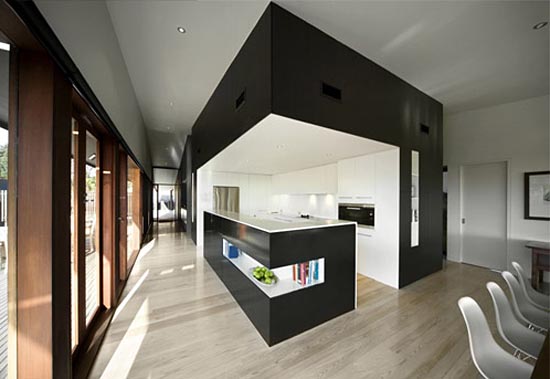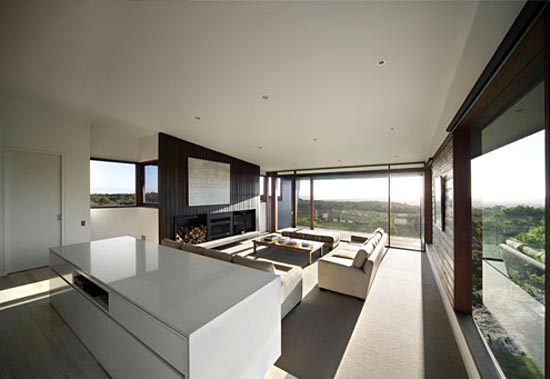 The house engages with the landscape in both form and materiality. The upper level extends westwards towards the views appearing to emerge from the Ti-tree over an artificial escarpment formed by the lower level.