Revitalize Your Home with Lush Indoor Plants in Every Room
In a recent article we discussed the healing power of nature and talked about how one can transform a garden into a tranquil, soothing and environmentally-friendly space. However, not everyone is lucky enough to have a yard or even a terrace. In our busy day and age, a lot of people live in flats, separated from nature and completely surrounded by the cold concrete jungle. Therefore, we decided to devote today's article on the ways in which you can make a city flat greener. We will focus on house plants in particular, as they are not only beautiful and diverse, but can also really revitalize any room in your home – from bathroom to kitchen. Read on to find out how!
Transform your Kitchen into a fresh herb paradise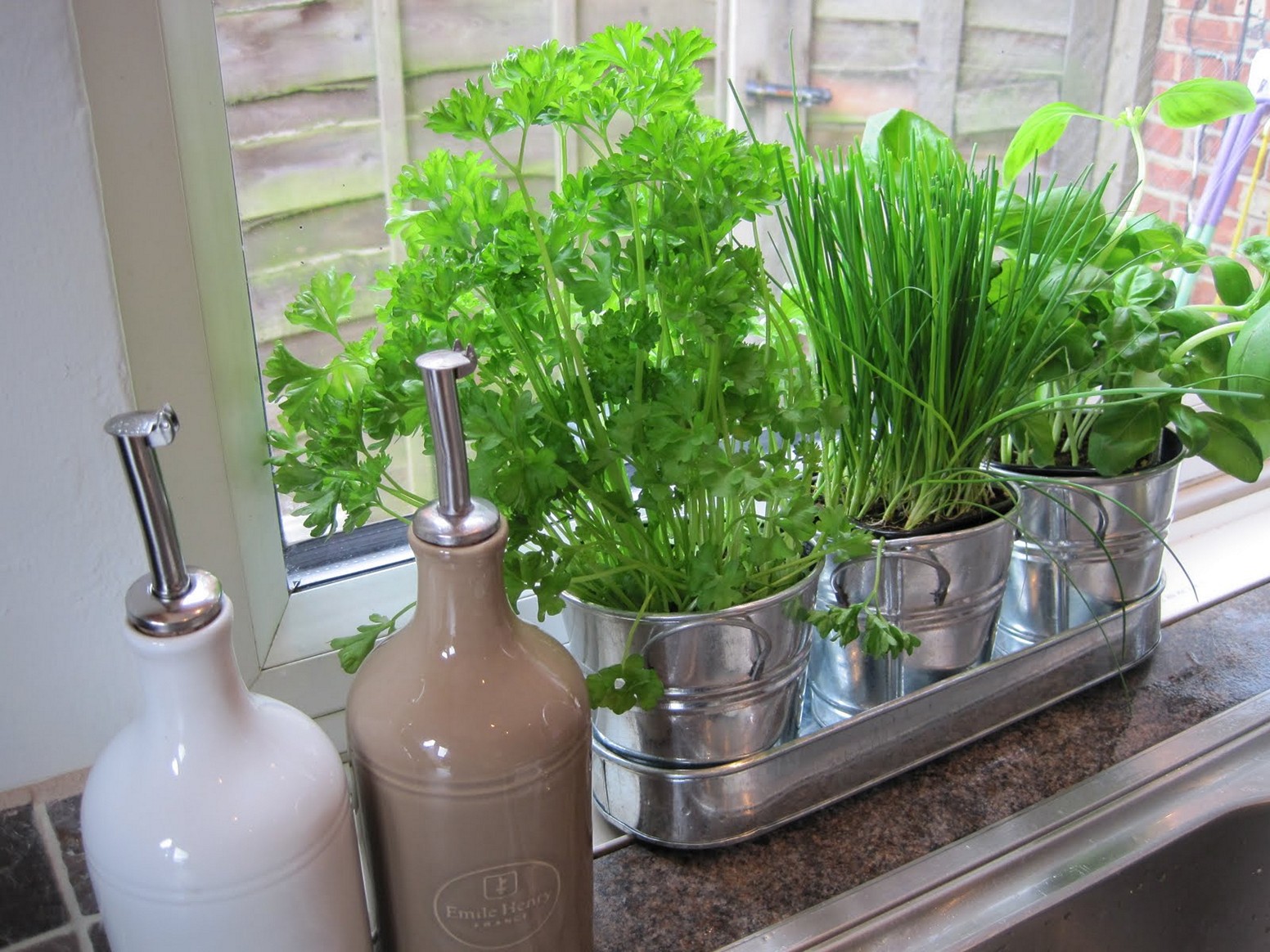 Many people assume that indoor plants are simply potted flowers you put in your hallway or living room. In fact, they can be so much more! Herbs, for example, are beautiful as well as useful, and can make your kitchen greener and cozier. Besides, there are so many options to choose from – basil, oregano, rosemary, lemon grass, parsley, chives and many more. Not only are they all adaptable and easy to care for, but you will always have fresh herbs to use in your dishes on hand. The only thing you should bear in mind is that herbs, like most other plants, require direct sunlight, so in order for them to thrive, your kitchen needs to have a window.
Put plants in your bedroom for a more relaxing and peaceful sleep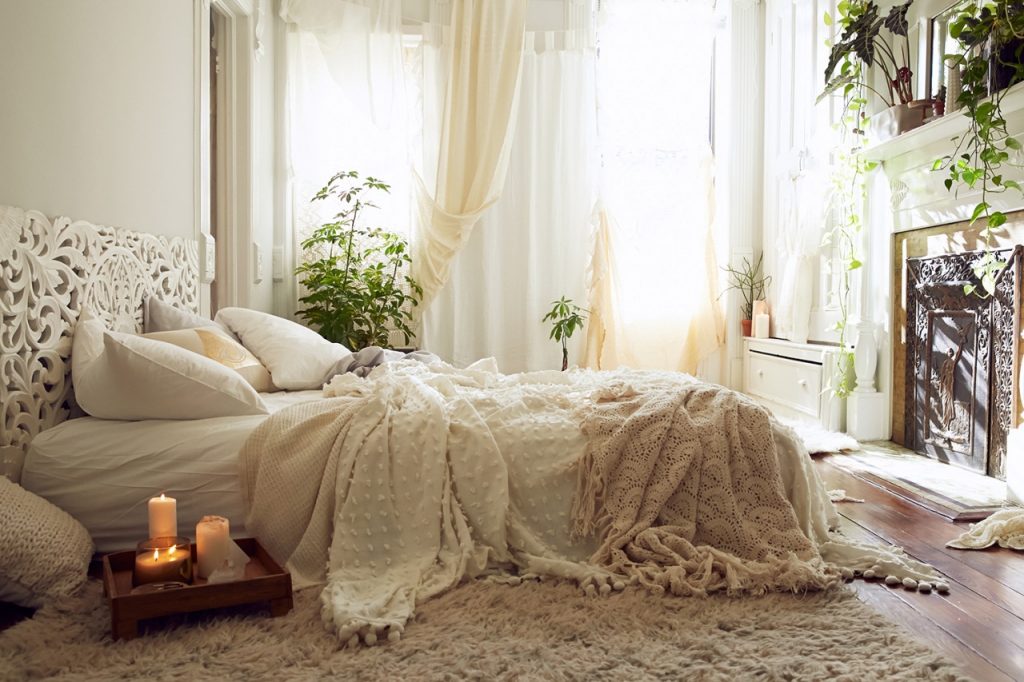 In spite of what you might have heard from well-meaning friends and relatives, having plants in your bedroom is not harmful to your health. Quite the opposite – some plants have a very good effect on our well-being, helping us relax and sleep better. Jasmine, for example, is not only fragrant and beautiful – it also reduces anxiety, which results in a more sound and peaceful slumber. Lavender has similar properties, and is especially effective for moms and babies. It calms little ones and lowers stress, ensuring more quiet and tranquil nights.
Another good reason for having plants in your bedroom is that most of them filter toxins and pollution, thereby improving the overall air quality. Philodendrons, snake plants, and English ivy, for example, absorb formaldehyde and grow well even in darker rooms.
Create a beautiful greenhouse bathroom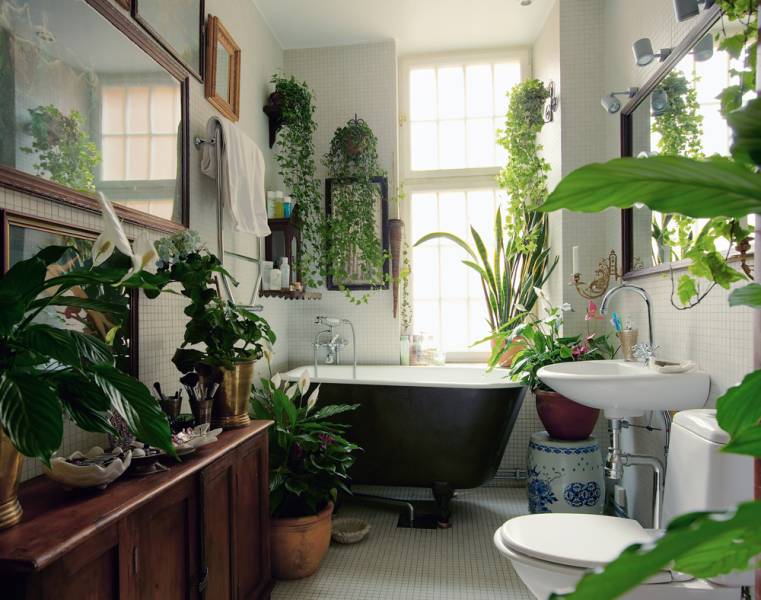 If you want to give your bathroom a makeover without breaking the bank, why not transform it into a tropical plant paradise? Creating a little greenhouse near your bath can really help you relax and unwind after a long day. In addition, water has a soothing effect, especially when combined with the healing and refreshing properties of plants. Consider getting a bamboos, aloe or orchids – they require a hot and humid climate, which is easily achievable in the bathroom. Plus, they will create a lush and luxurious atmosphere, reminiscent of an Eastern spa.
If you'd like to create a cozier atmosphere in your bathroom, opt for a large oriental rug and some tasteful decorations. Boho-inspired interiors are currently very popular and we can definitely see why! What better way to relax than lounging in the bath, surrounded by gorgeous tropical plants and stylish decor?
Put the "living" back in "living room"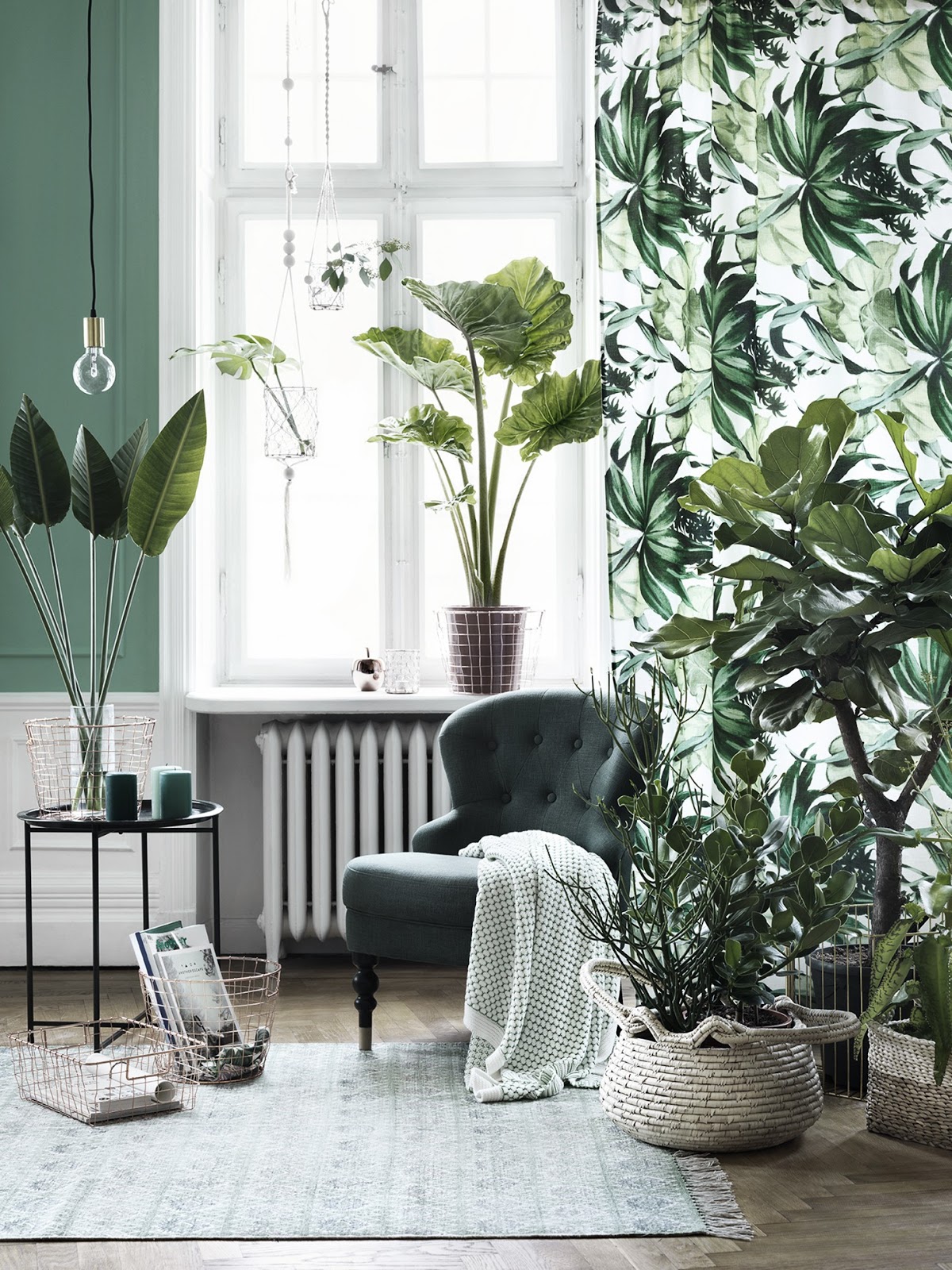 As the living room is usually the space where we relax and entertain guests, it is very important to express ourselves through its decoration. Luckily, plants are very versatile, so they go great with any style. Decorative ferns and palms, for example, pair nicely with antique or classical furniture, creating a living room that hints at Victorian splendor.
Larger plant species, such as the monstera deliciosa, ficus, jade plant or fiddle leaf fig are a great choice for modern-style living rooms. Here, the planters play a very significant role. It is best to avoid flashy, multicolored designs, and go for stylish, contemporary pots that can double up as decorative statement pieces. Nowadays, there are many great suggestions for indoor planters.
Those who favor minimalism or industrial interior decor, can opt for one or two potted plants to make their living room more inviting. Succulents are very suitable, as they are beautiful, easy to care for, and come in a many varieties.
To conclude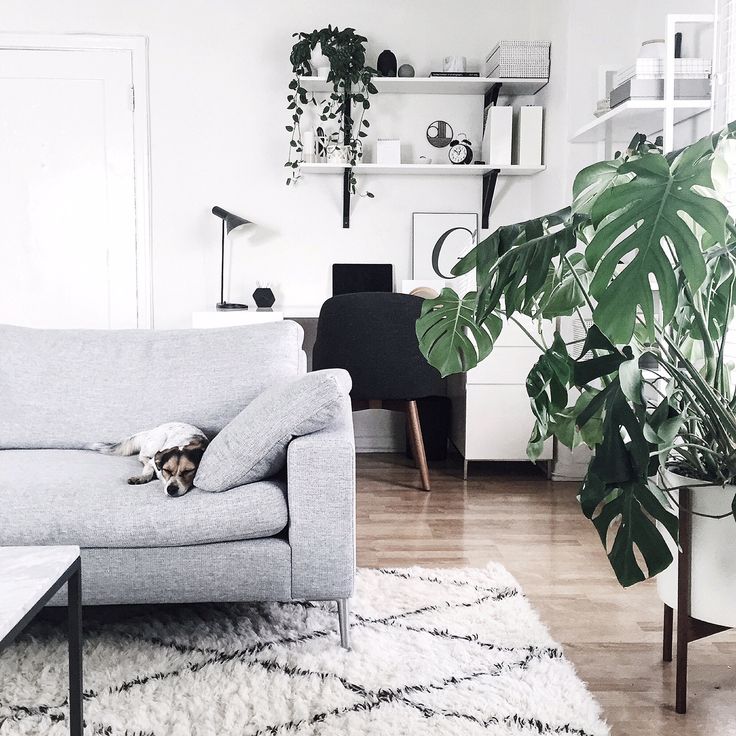 Decorating with indoor plants is a great way to refresh your home and make it cozier and more inviting. They go well with most interior decoration styles and can be a nice addition to every room in your flat. Plus, they are useful and beneficial to your health. So, what are you waiting for? Let your imagination run loose and transform your home into a lush green paradise!