How to Make a Pallet Couch – Tutorial and 60 Great Ideas
How do you envision the perfect Sunday? For many of us there is hardly anything better than getting cozy on the couch, with a good book and a mug of hot chocolate. If this sounds good to you, then bear with us – in today's article we will share some great tips for making a comfy, cheap and cool pallet couch for your home. First of all, we will guide you through the main steps of the construction process. Although it might sound like a lot of work, it is actually pretty straightforward and easy. Not to mention that it will add a truly unique touch to your living room, and will save you lots of money in the process! Once you read the short, comprehensive tutorial, you can look for ideas in our collection of pallet sofas – we have selected 60 amazing styles to inspire you!
A gorgeous creation in grey. Give your living room a chic makeover with an elegant and cozy pallet couch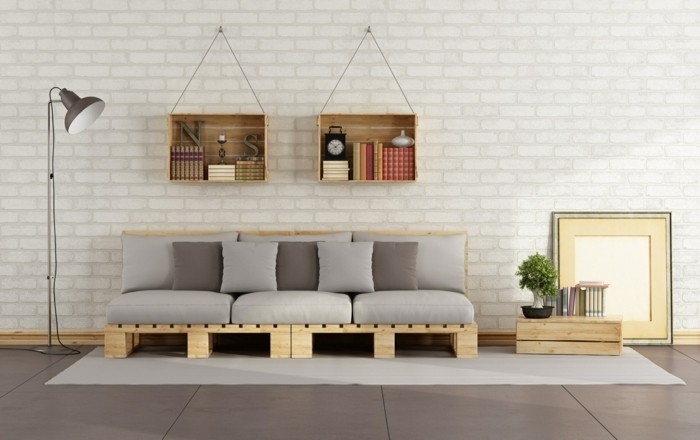 Pallets are great for making furniture, because they are versatile, sturdy, and easily replaceable. Furthermore they can be used in the making of all kinds of household items – tables, sofas, chairs, beds and book shelves. Although there are numerous tutorials devoted to the creation of various pallet items, our prime focus today will be on the all-important living room couch.
DIY pallet couches are functional as well as beautiful, and make a great addition to your home or garden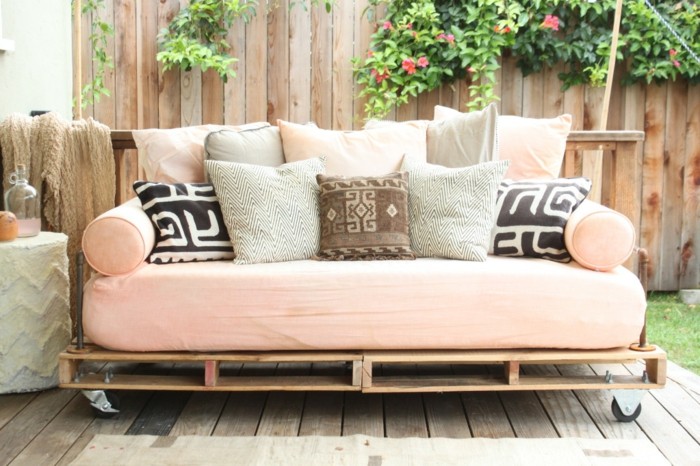 Making a pallet couch from scratch might seem like a daunting and time consuming task, but let us assure you – it will be a quick and fun process! Naturally, the most important materials are the pallets themselves. For this specific tutorial, you will require three identical wooden pallets. First, attach two of the pallets to make a base for your couch. You can fasten them together, by using long nails, industrial screws, or metal brackets (for an extra strong hold). If you like, you can attach four small and flat, identical pieces of wood to the four corners of the bottom pallet, to serve as legs for your sofa.
How to make a pallet couch? First of all, create the base by fastening two identical wooden pallets, like shown bellow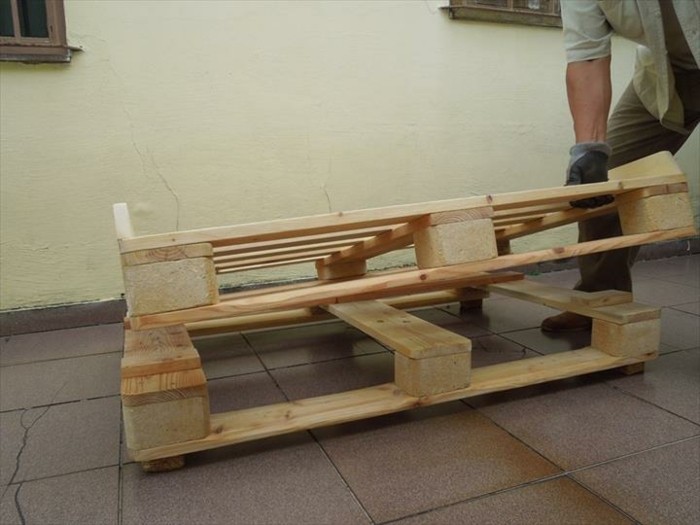 The second step is to dismantle the third pallet, and use its two halves to make the sofa's sitting surface and the backrest. Bear in mind, that all elements must be sturdy and well fastened.
The backrest is a key feature of your pallet couch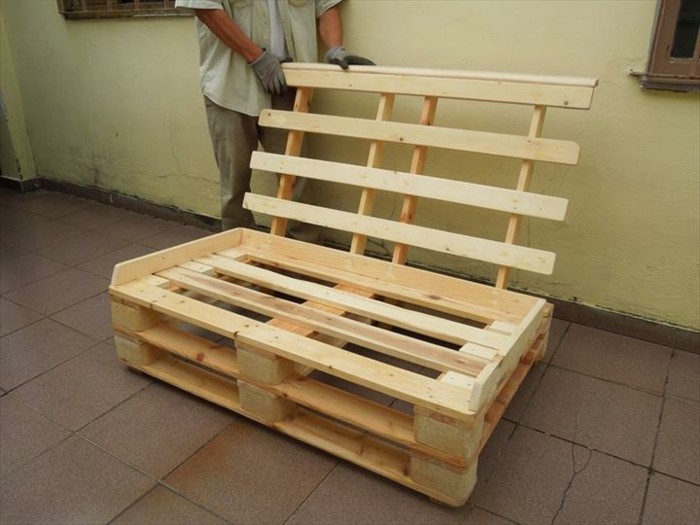 If you prefer not to dismantle the third pallet, you can go for a simple alternative – just affix two pallets for the base, and use the third one as a backrest! You can add armrests too – get an additional pallet, saw it i half, and attach a half on each side of the sofa. Add a layer of paint for a colorful, personalized touch.
A gorgeous result that is definitely worth the effort!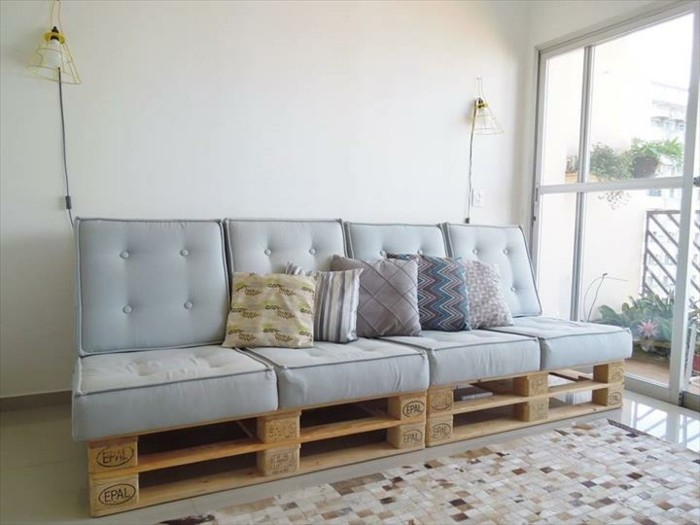 Once the frame of your pallet couch has been completed, you can add finishing touches of your choice. Choose a suitably-sized foam mattress, a cover in your preferred color, and lots of cushions for a soft and cozy atmosphere. Voila! You now have your very own eye-catching DIY sofa, that is sure to make a lasting, positive impression on your guests!
White pallet couch with chic beige and fuchsia pink accents – a gorgeous combination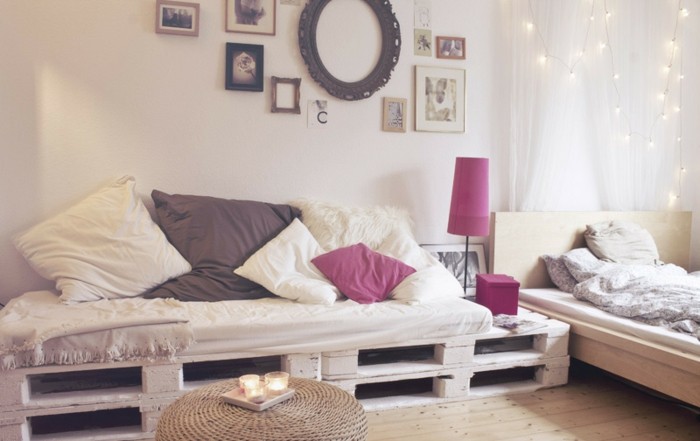 Inviting sofa in warm tones, complete with a variety of soft, multicolored cushions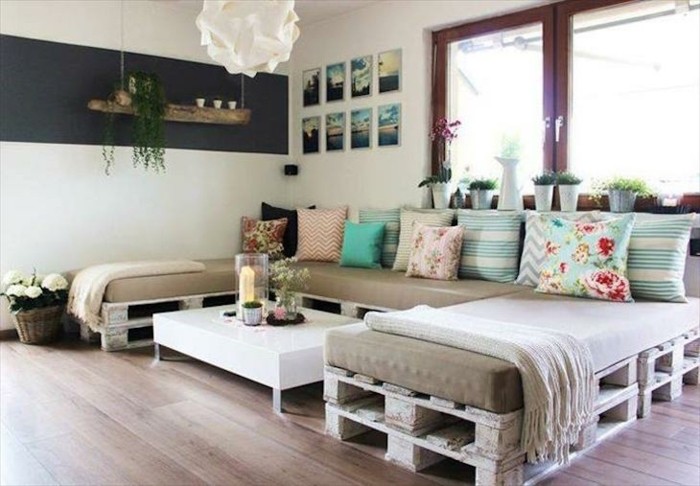 Pallet furniture is a very popular choice for terraces and gardens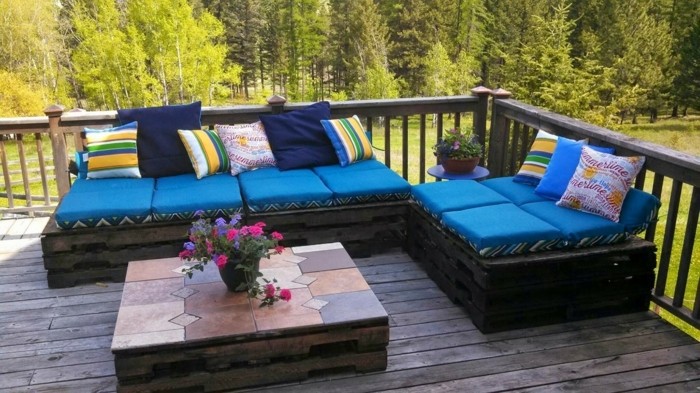 Relax in your very own DIY terrace lounge during the summer months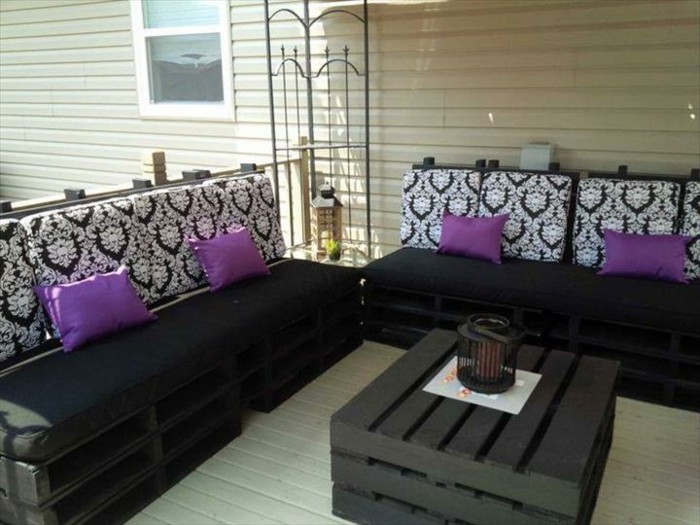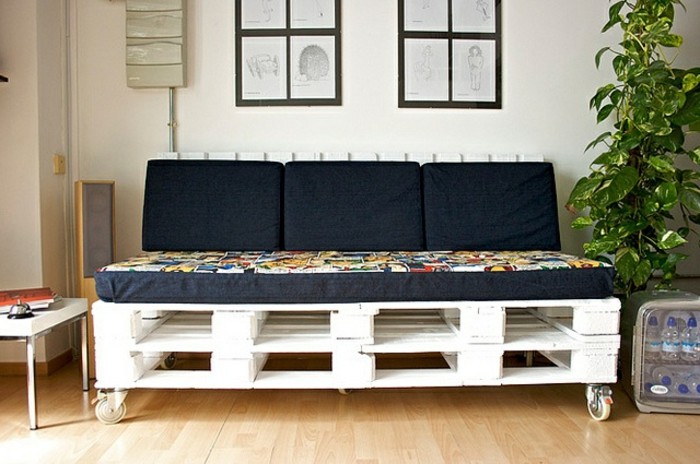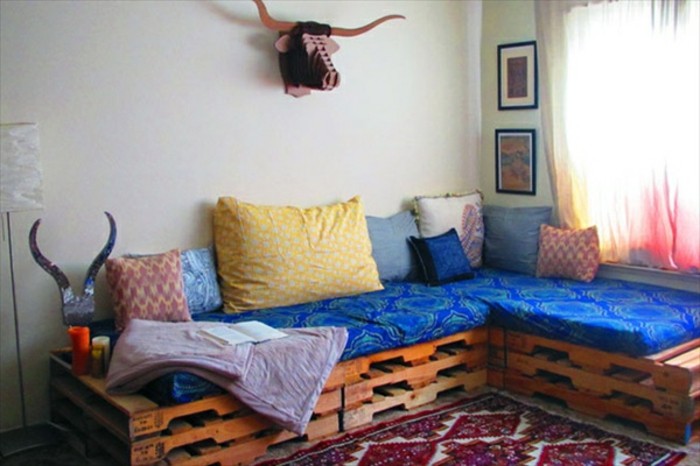 A quirky and colorful suggestion for your garden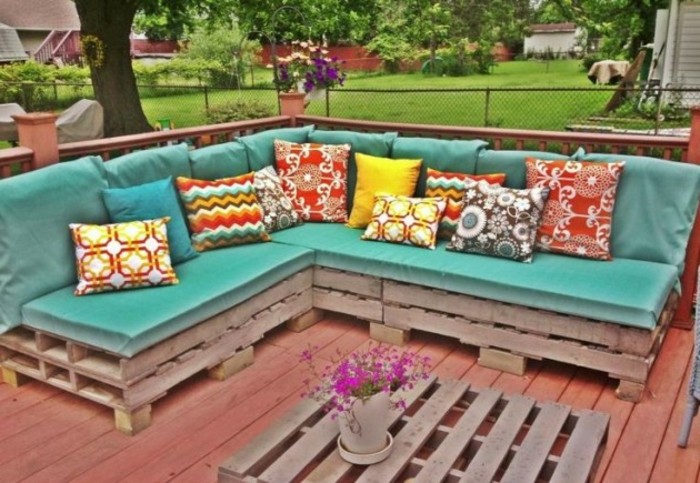 Here is a great video tutorial for those who want to make a cool pallet couch set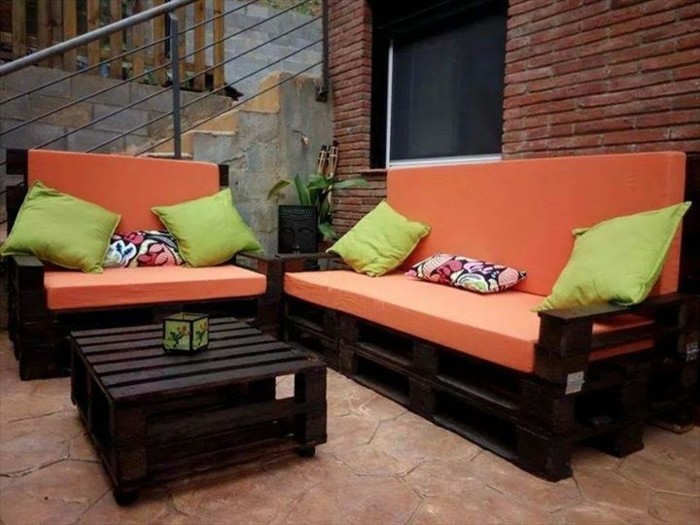 Your pallet couch doesn't have to be huge. We love this small but effective idea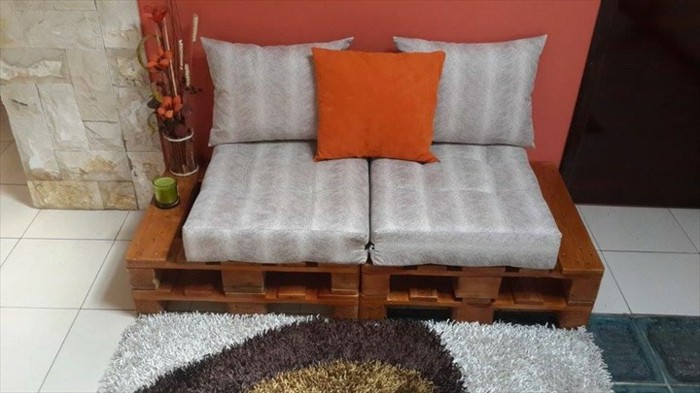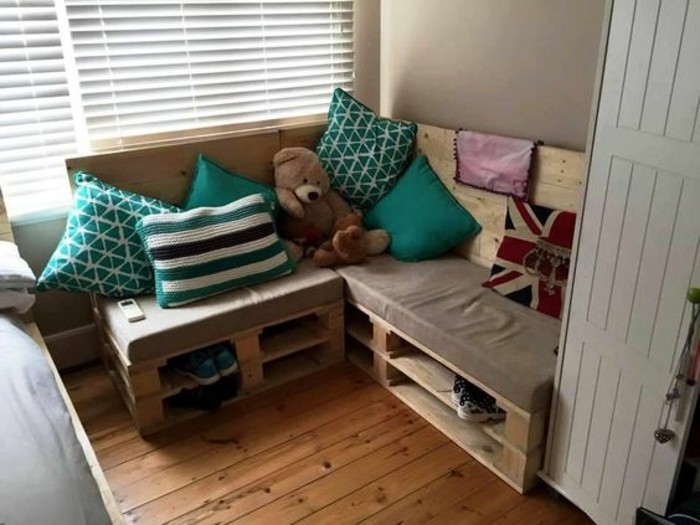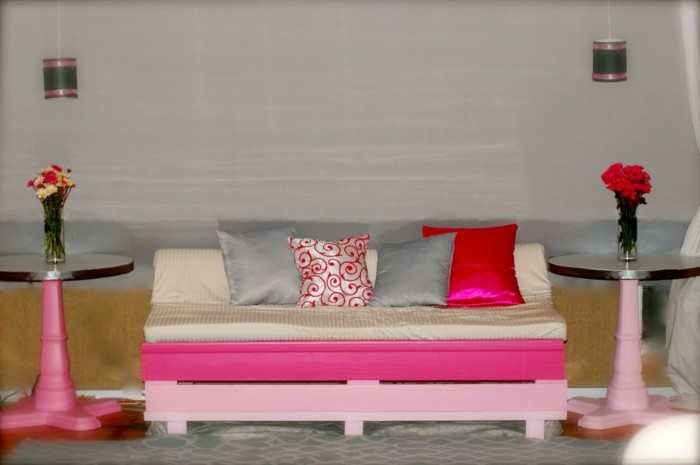 When done right, pallet furniture can be an excellent choice for offices, schools or kindergartens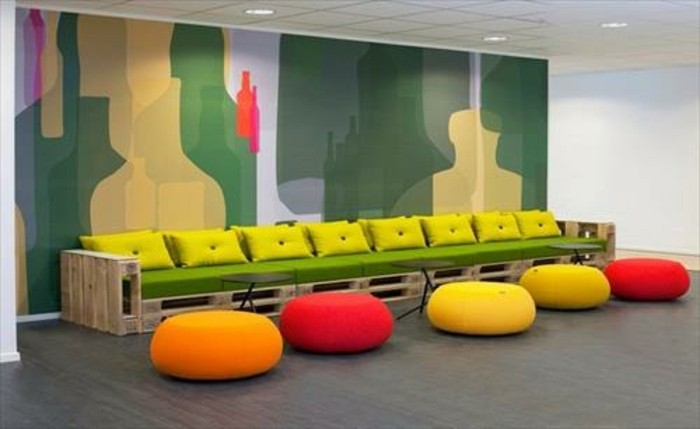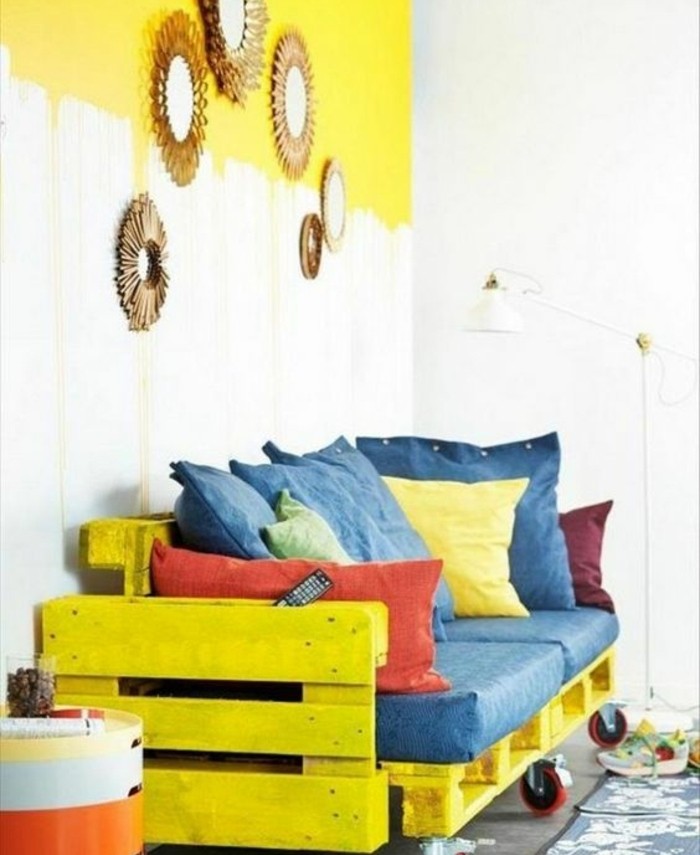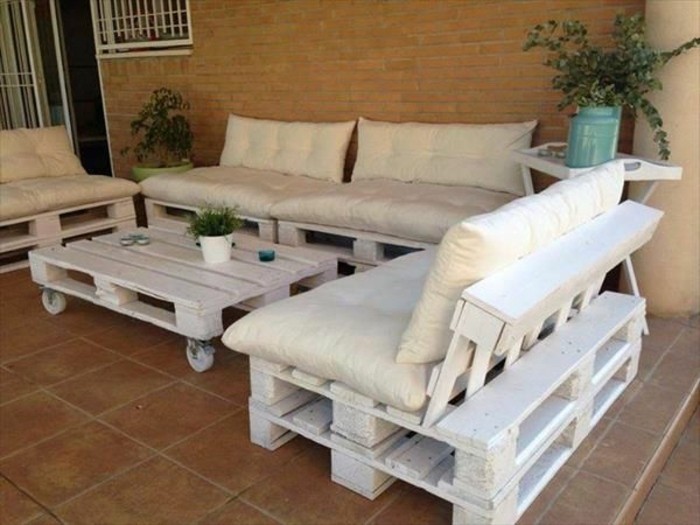 Here, the pallet sofa nicely compliments the beautiful and unique blend of industrial and oriental style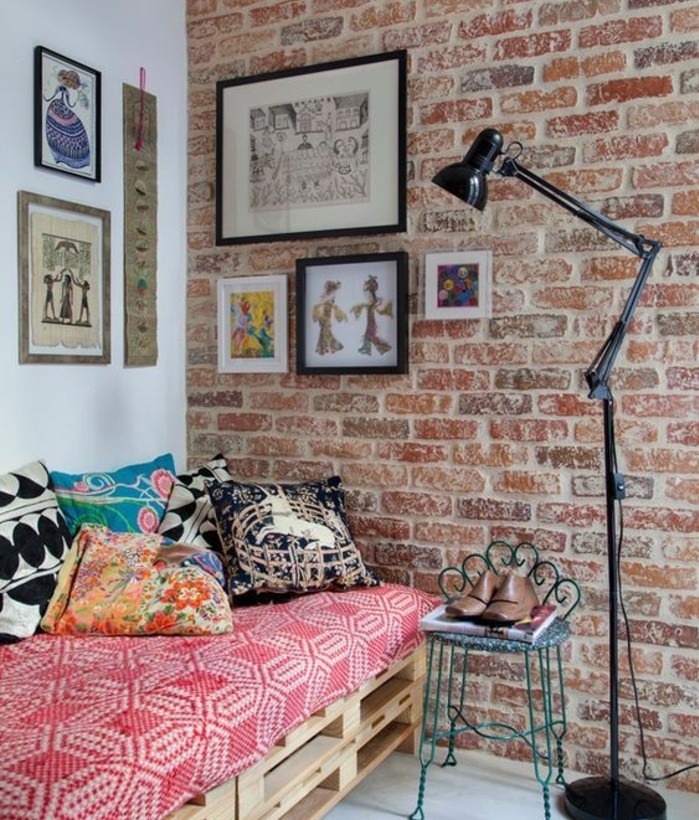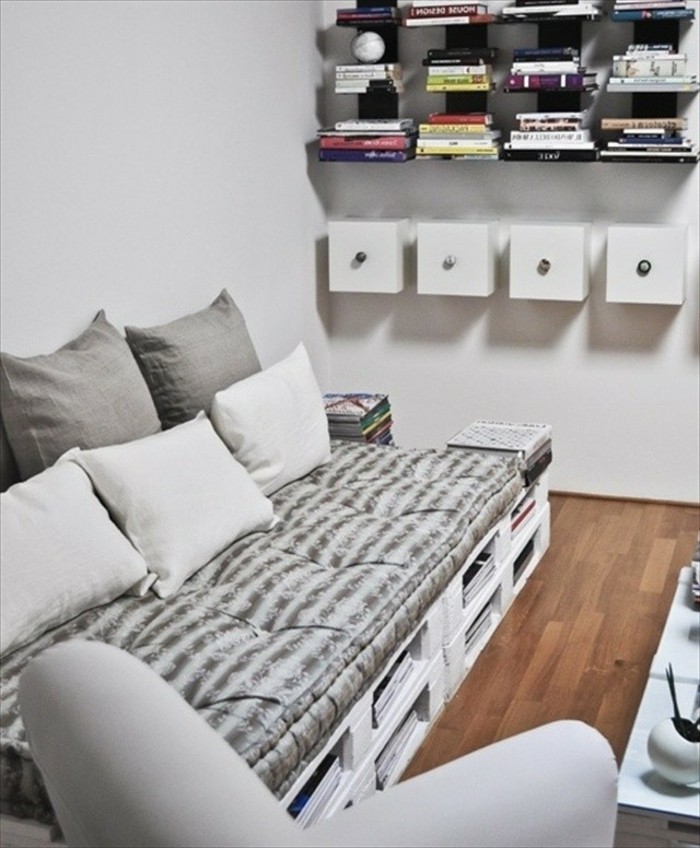 Create a romantic nook for two on your terrace, and enjoy the sunset in style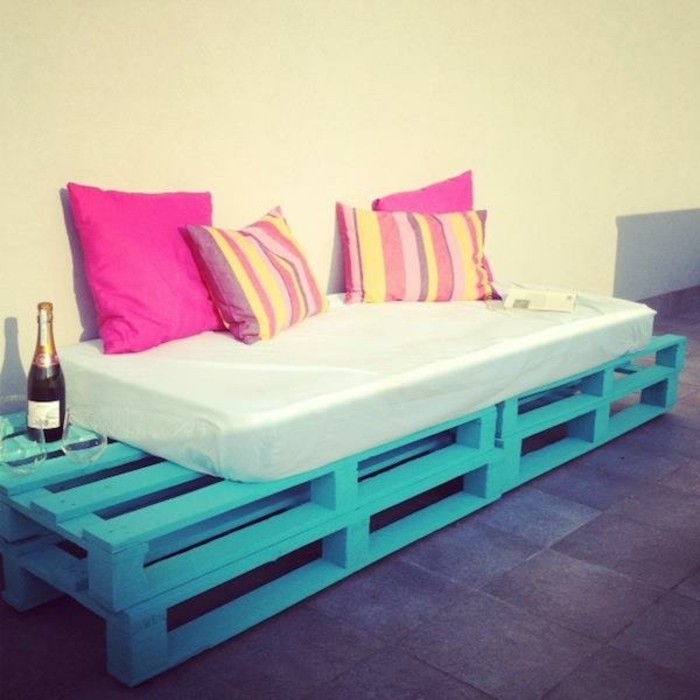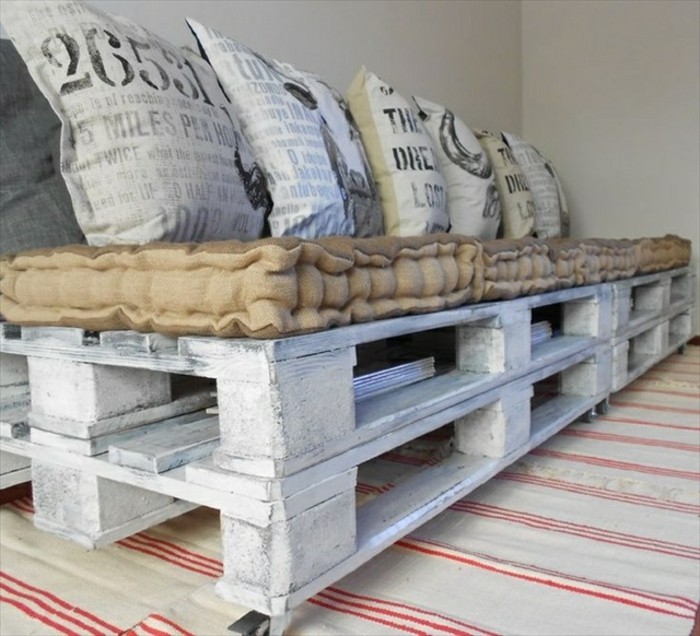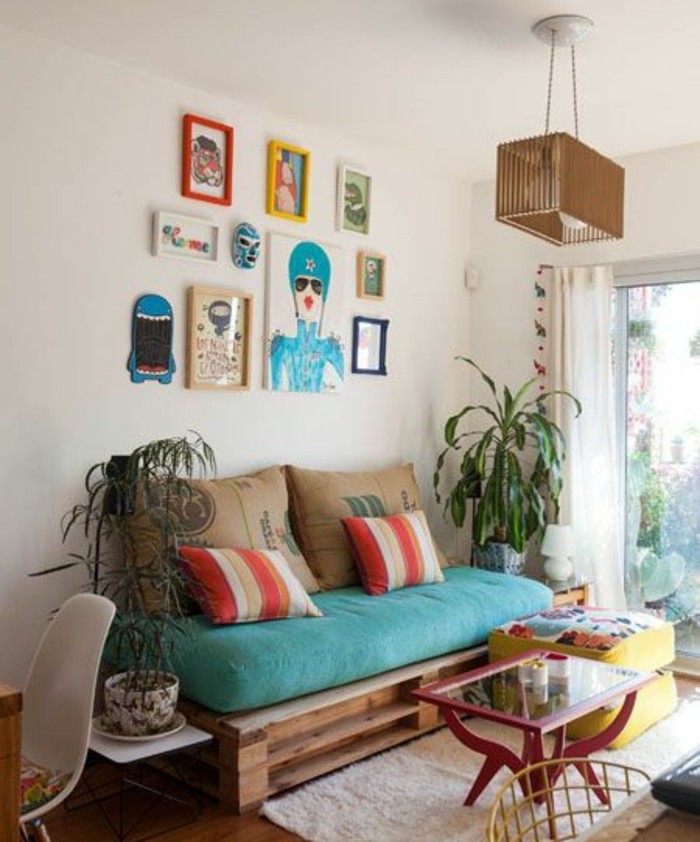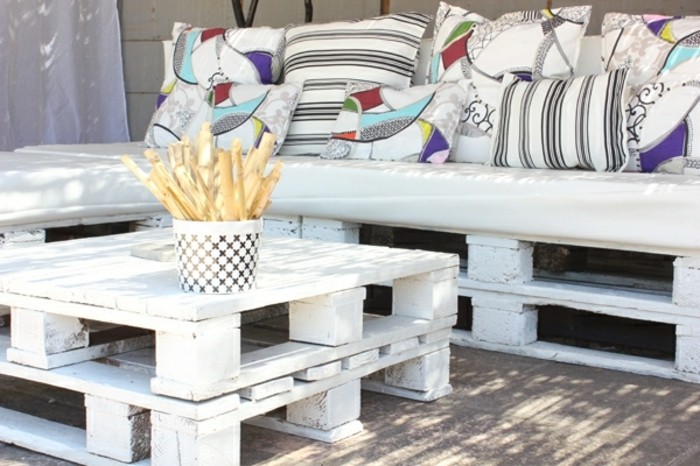 Give your pallet sofa a playful touch, by adding cushions in colorful patterns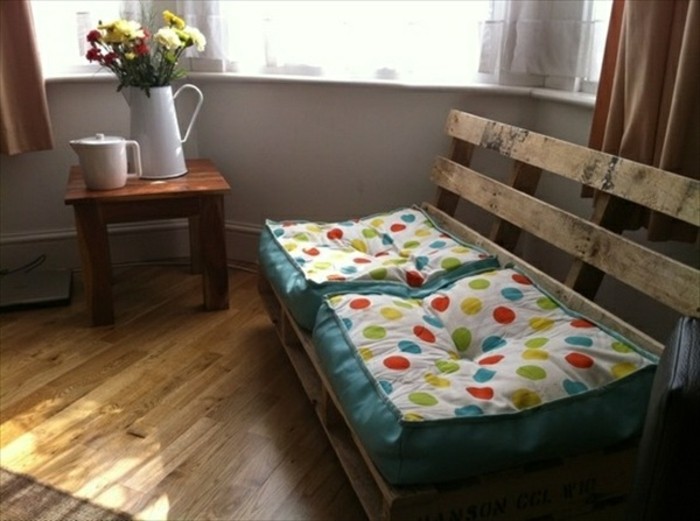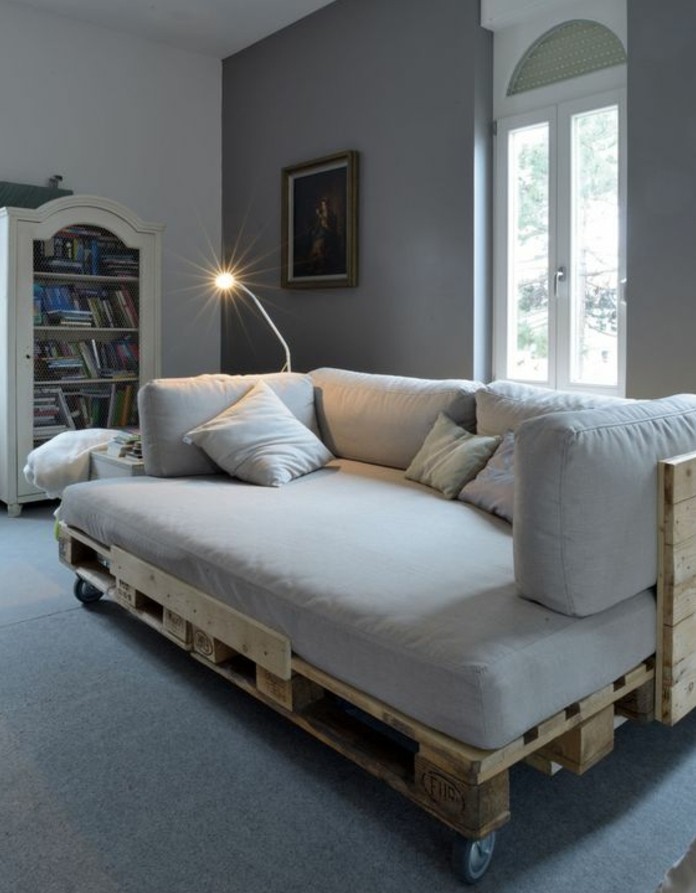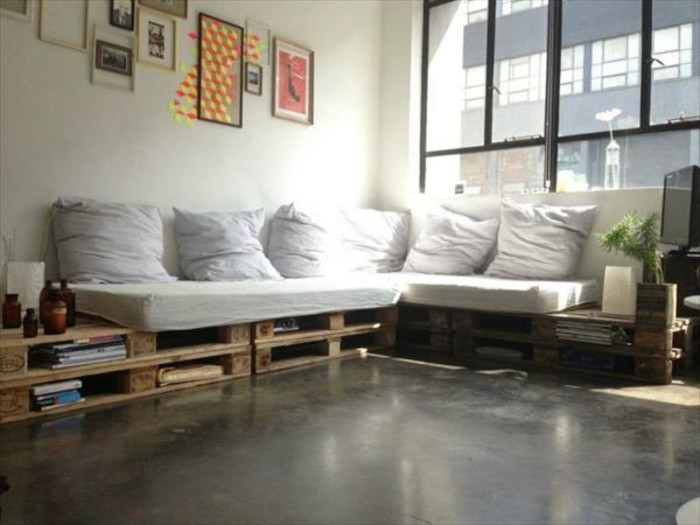 Choose a neutral grey palette for relaxing atmosphere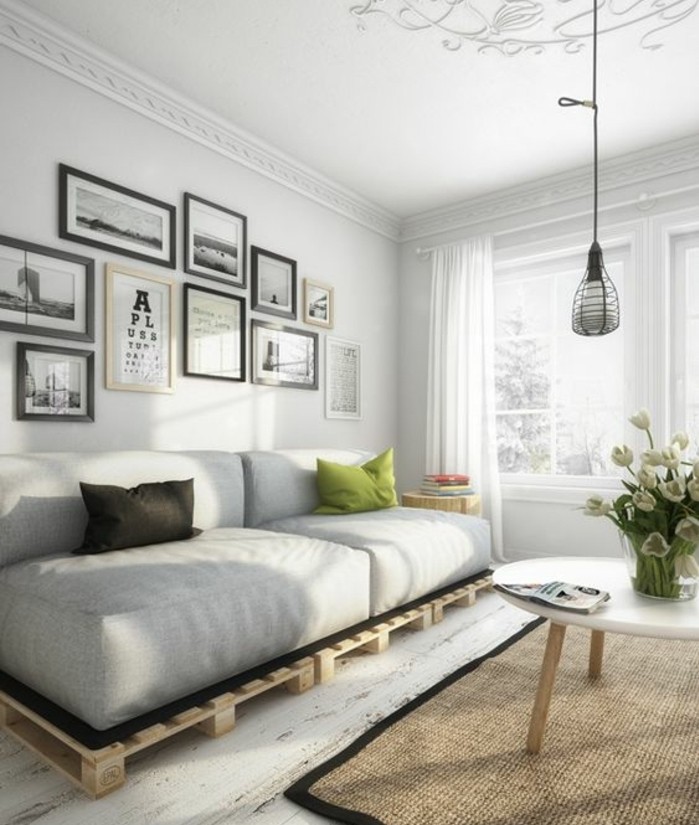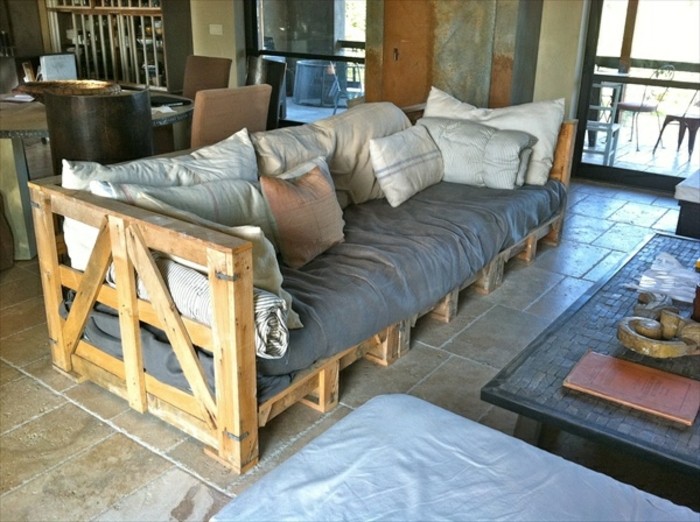 A fun idea for DIY experts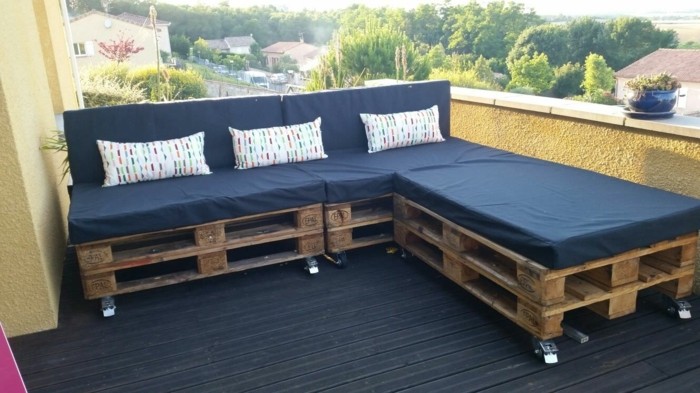 This sofa and coffee tables combo will make an excellent addition to industrial style interiors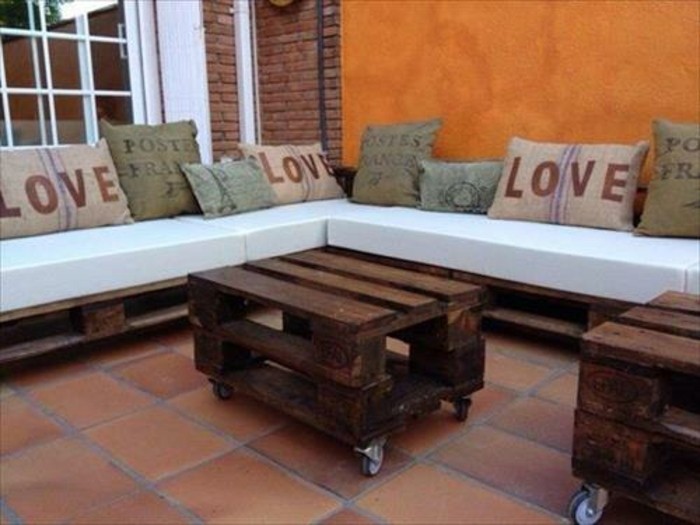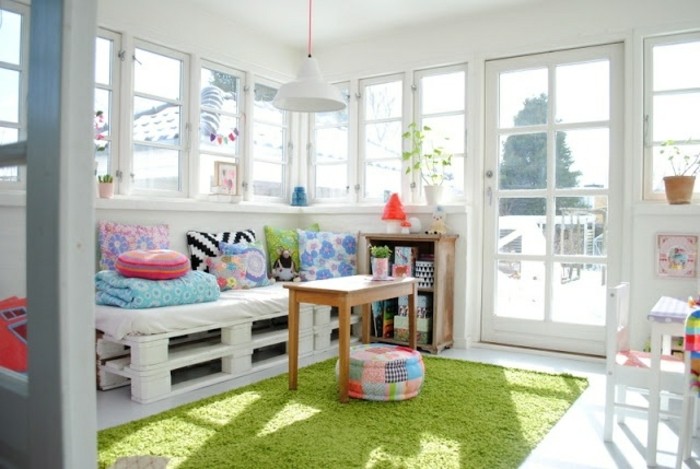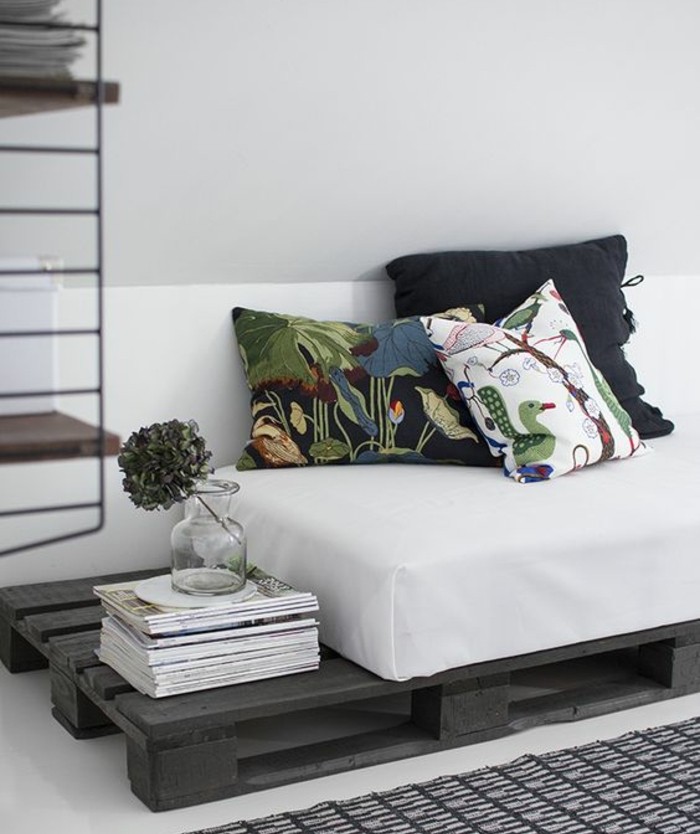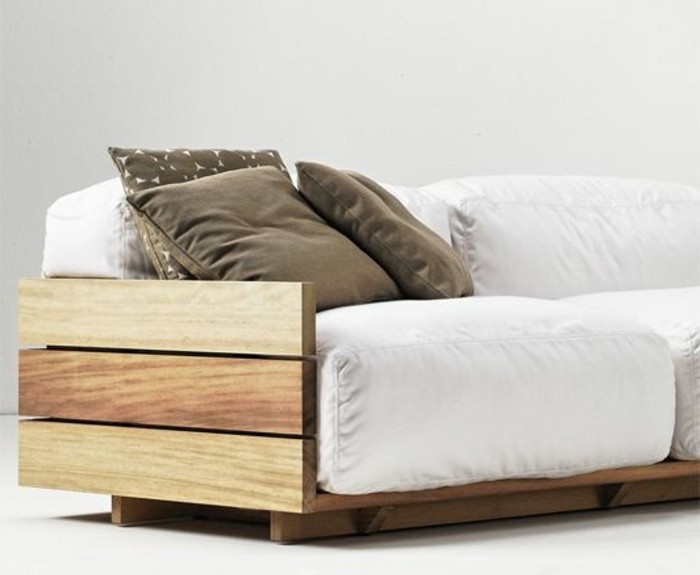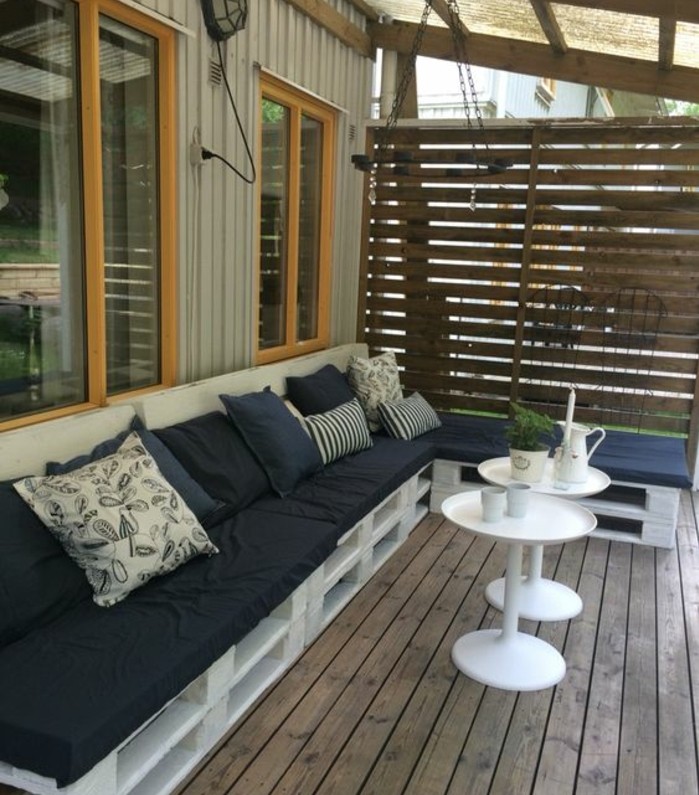 Lush corner sofa with clever storage options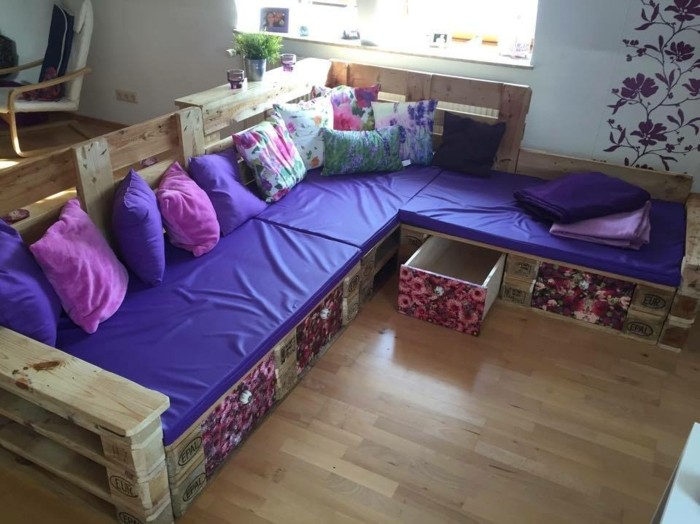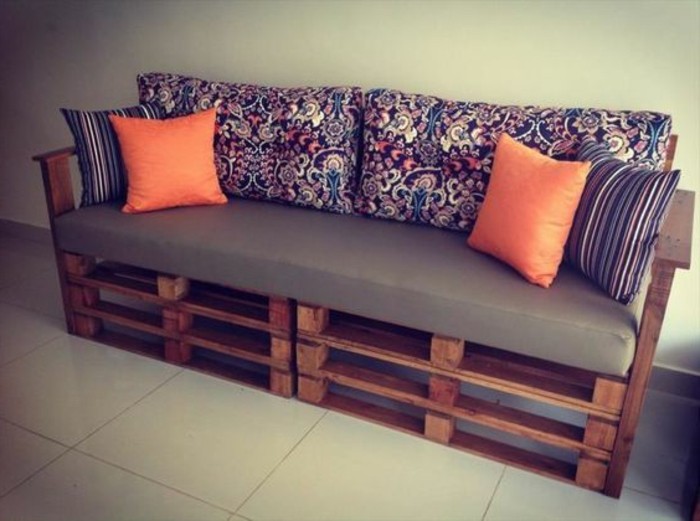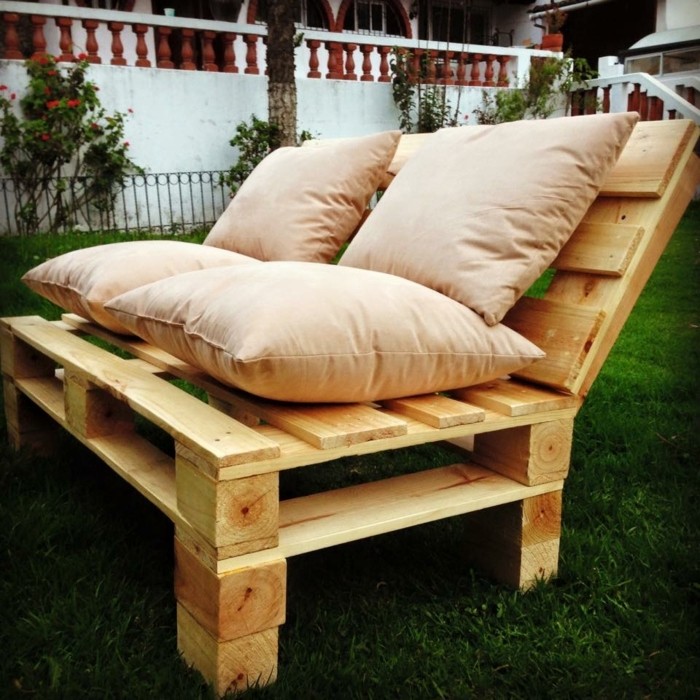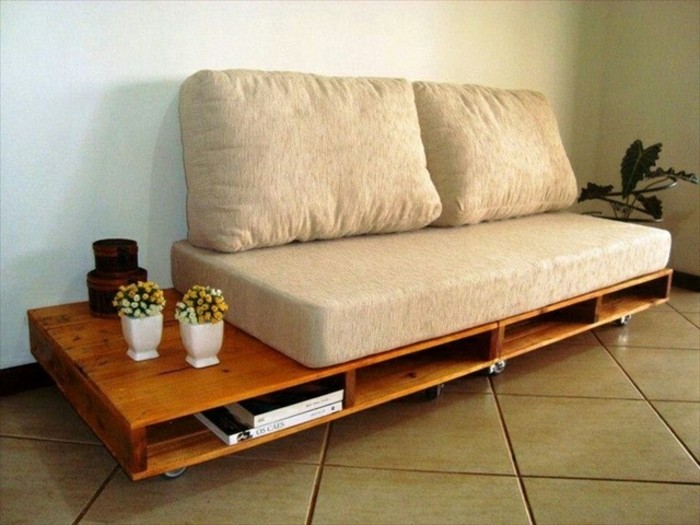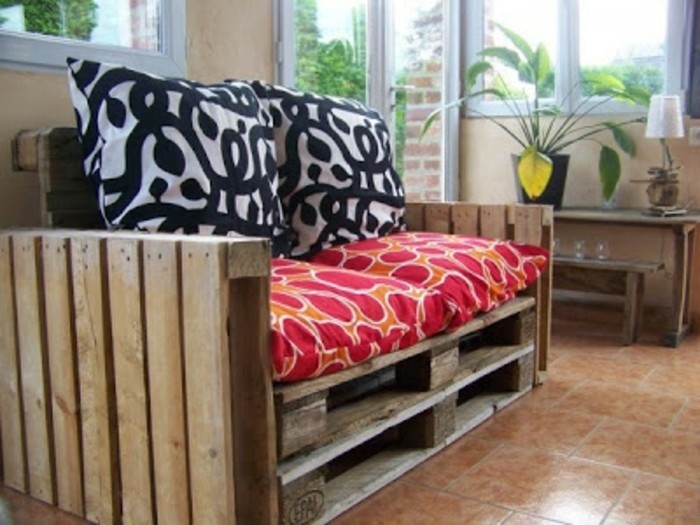 This lovely floral couch is an excellent choice for both your living room and garden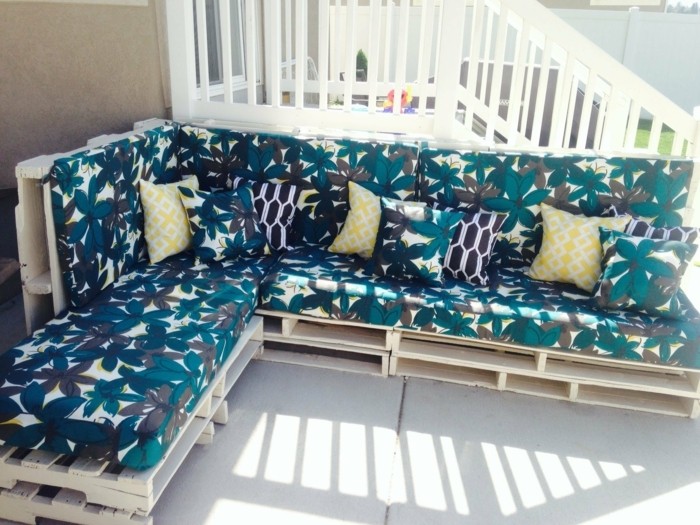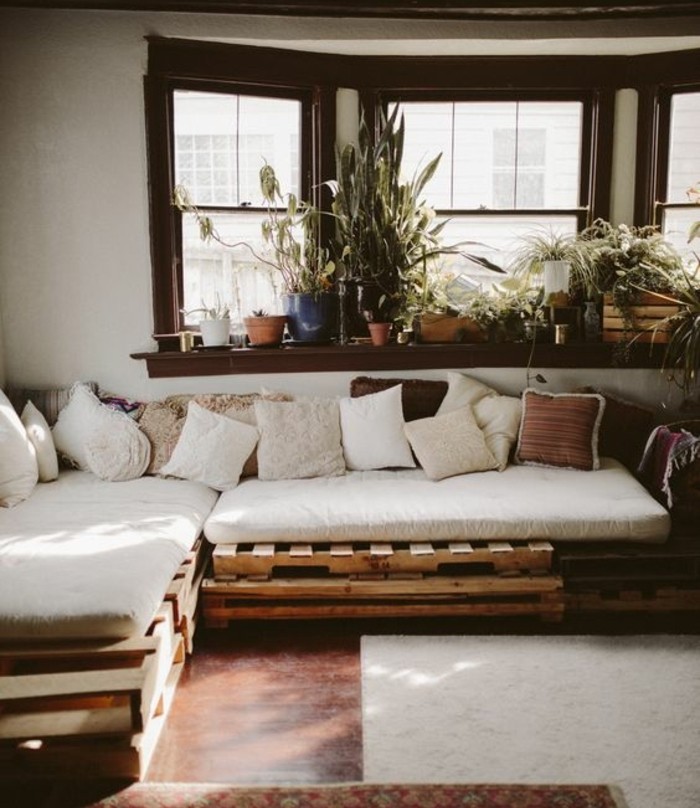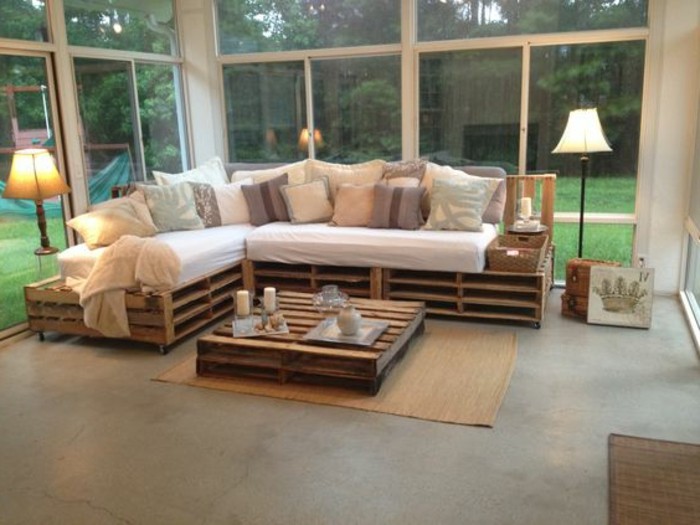 Mix different fabrics and colors for a cool, boho-inspired look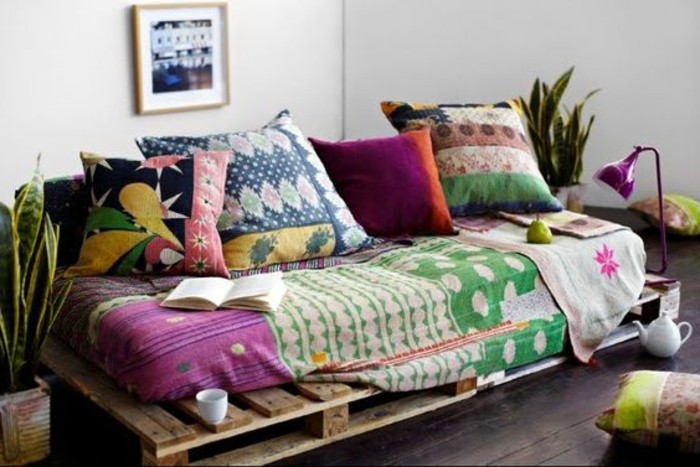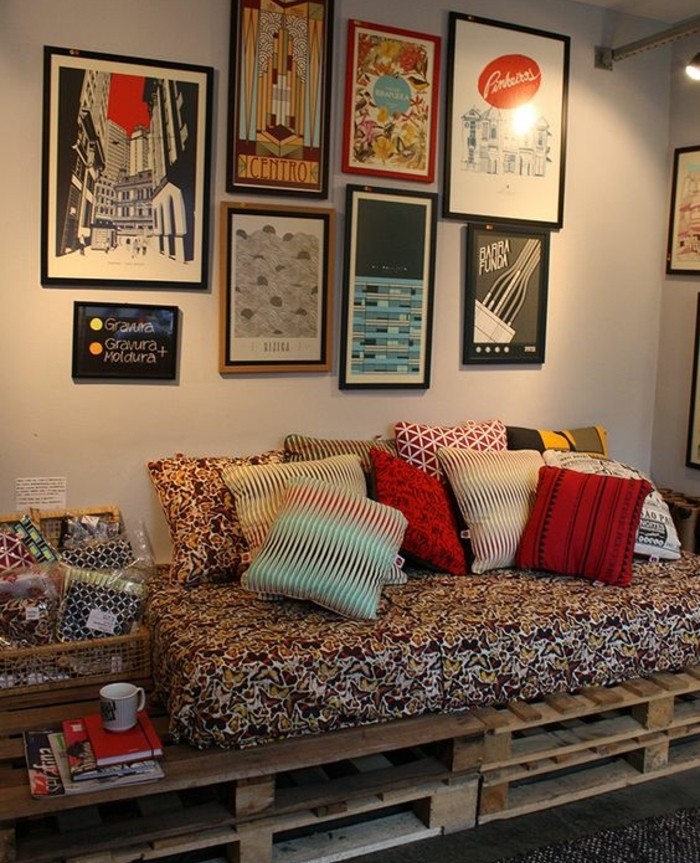 A simple, yet chic solution with a hint of industrial aesthetic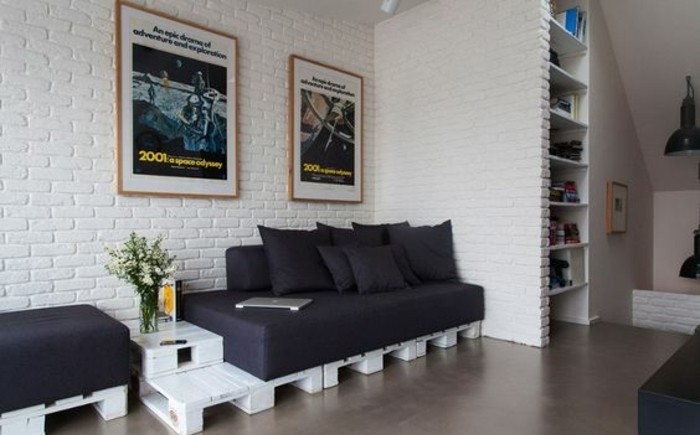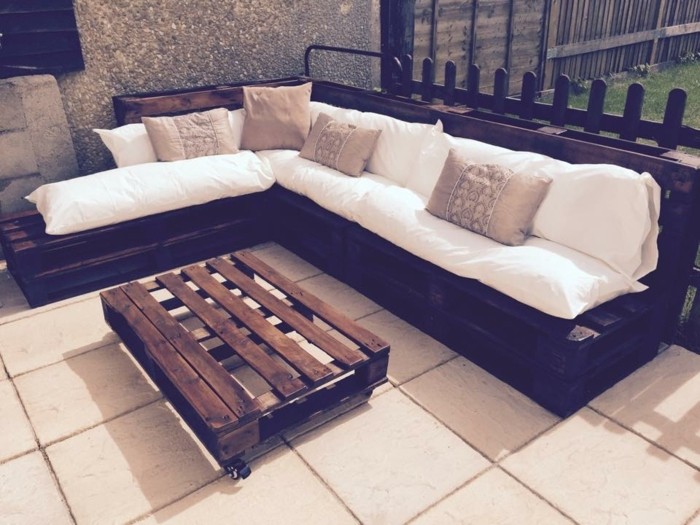 This cute pallet settee on wheels is not only comfy, but also easy to move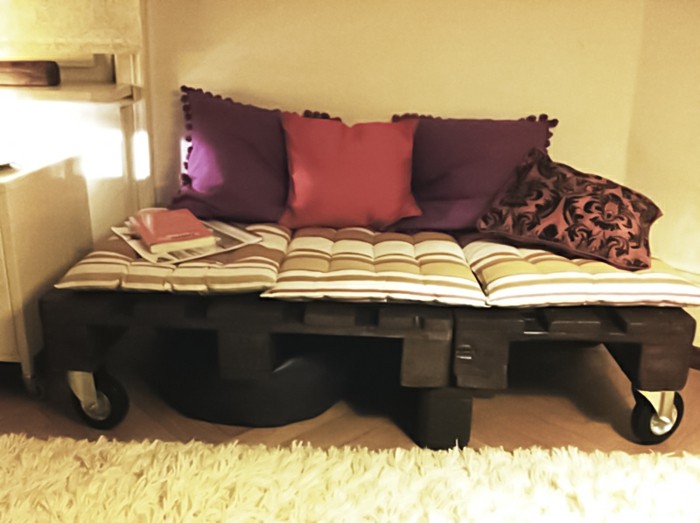 Simple and highly effective terrace solution in white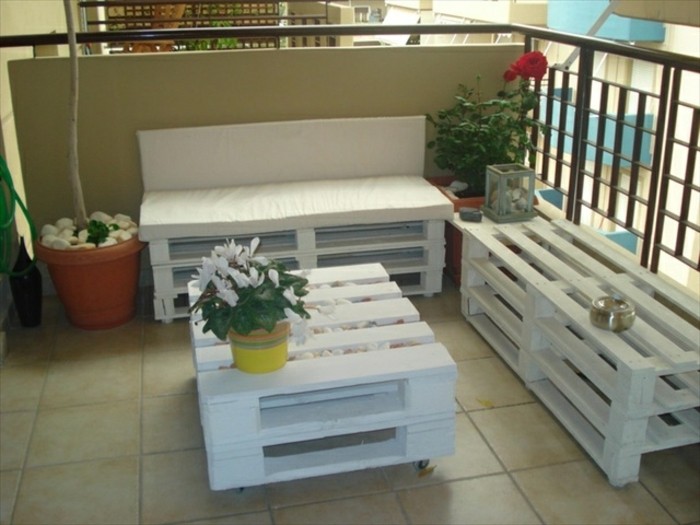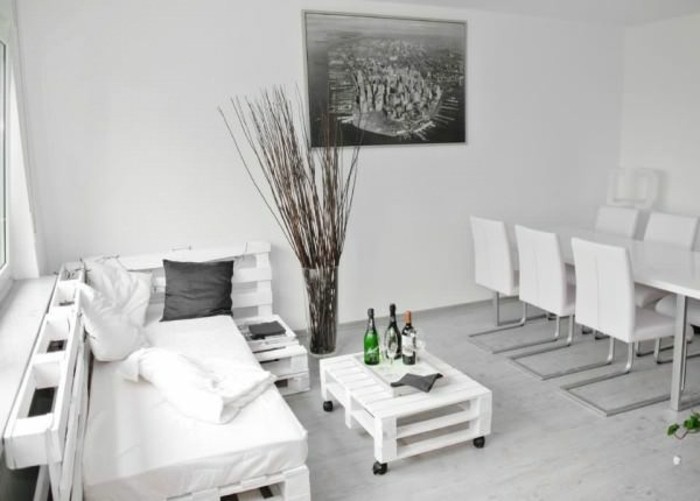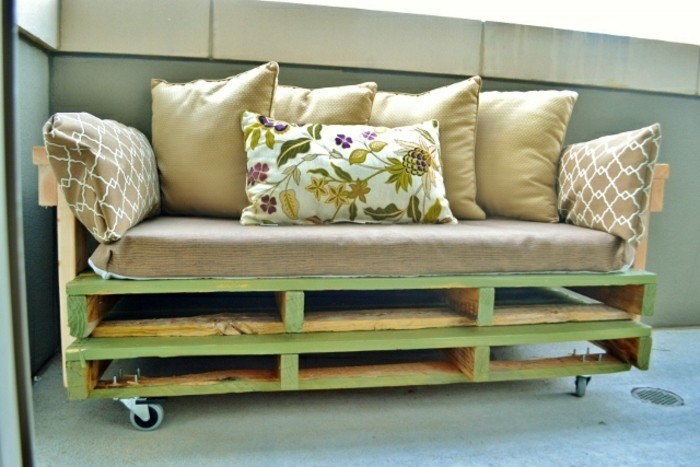 Unleash your creative side, allow your imagination to take the wheel, and you will surely end up with a creative and unique result!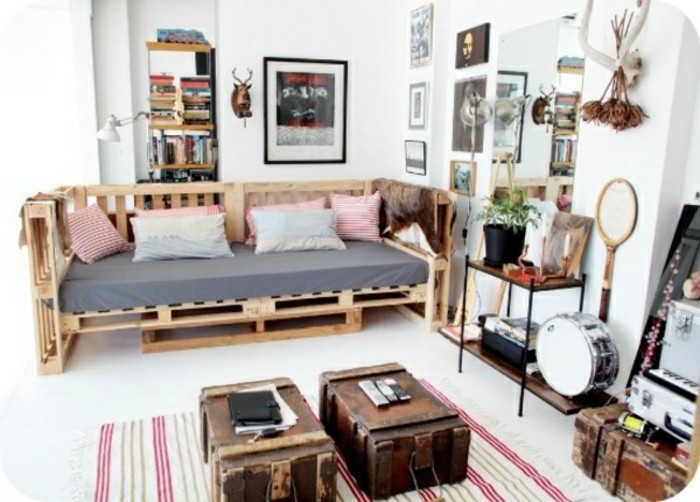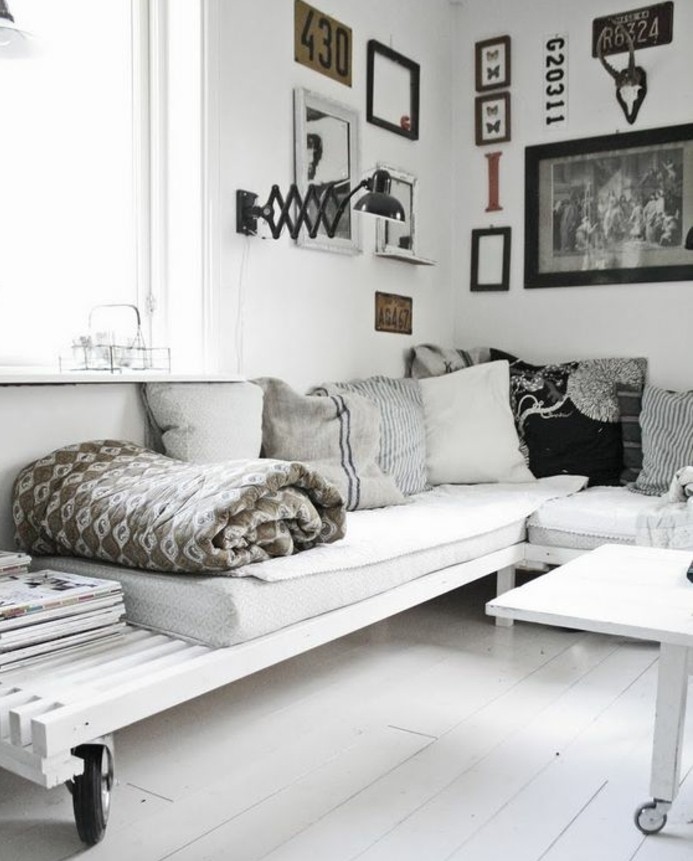 Gorgeous contemporary interior, complete with pallet sofas, beanbag chairs, and a selection of statement furniture pieces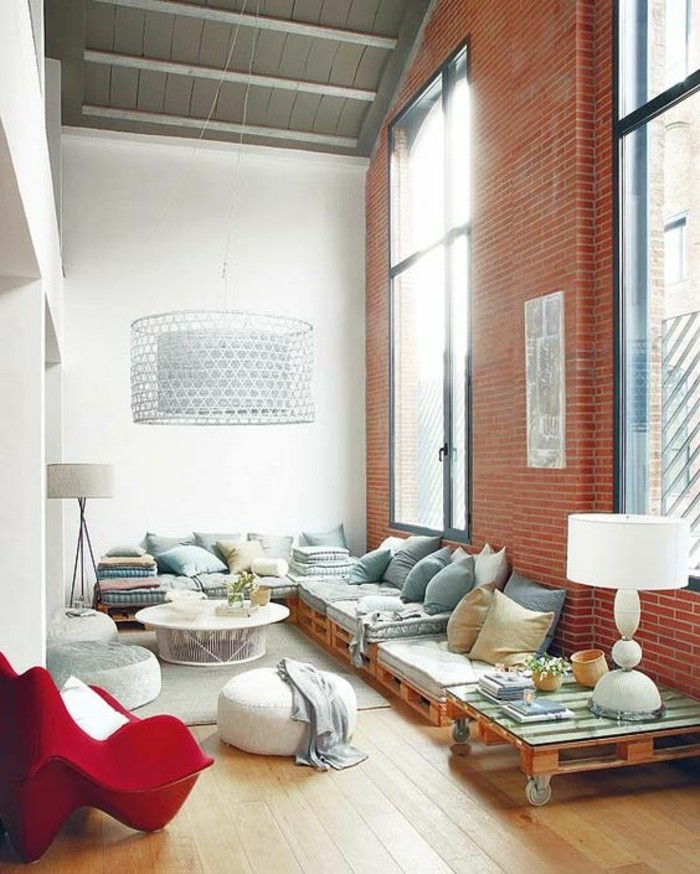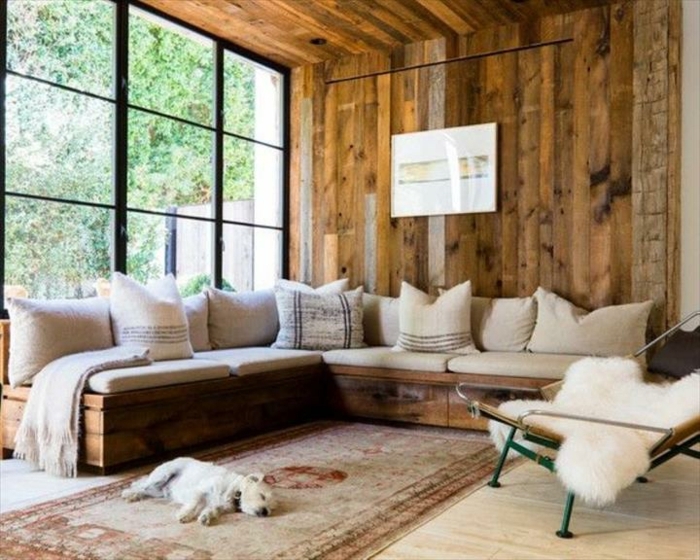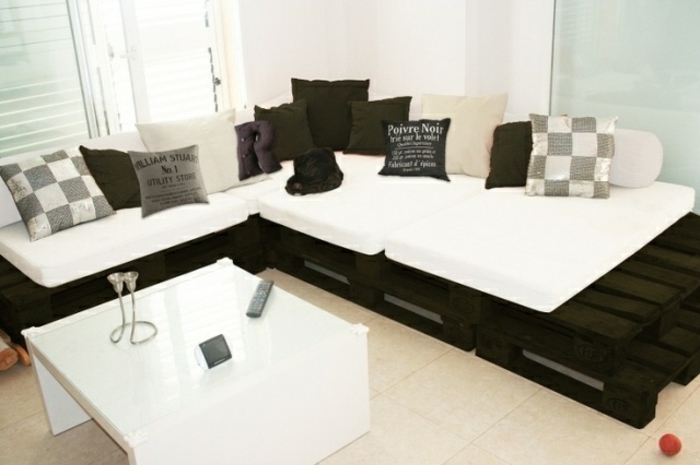 This creative storage space idea goes to proove that pallet furniture is not only comfy but also functional