Maximize your space and create a modern interior with these cool room dividers
Open-plan areas have become all the rage lately. The more open space you have the easier it is to get creative with your interior design. Open-plan rooms usually allow a lot of freedom when deciding what you want and where you want it. That is why, they are preferred over having a designated area for each room. Navigating an open-plan area is no easy task, though. There are a few things to consider. In this article, we are going to focus specifically on ways to separate the areas in an open-plan room. And what better way to do that, than with room dividers. Nowadays, there are so many different versions of cool, modern and beautiful room partitions, which add a lot to the interior of the room. We have gathered 100 photos to show you just how cool room dividers are.
Room dividers can be used in many different ways. They can designate two separate areas, they can be used as a privacy screen or they can just be a statement piece. Either way, they are undeniably modern and on trend. So, if you want to add one to your home, check our tips and room divider ideas, as well as our extensive photo gallery.
Room dividers for every taste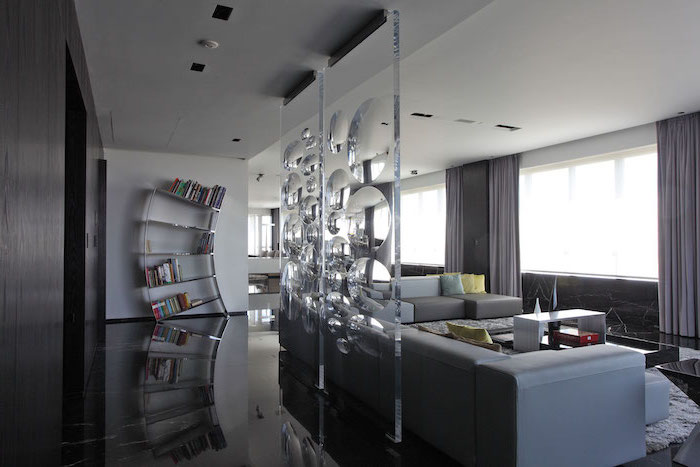 In order to be able to pick the most suitable room separator for your home, you need to ask yourself a few questions first:
Do you want to designate your areas?
Do you want to hide something?
How much space for a room divider does your open-plan allow?
Once you have answered all of these questions you will have a better idea for what you want. These questions will be your guide when choosing the best room divider for you and your home. It is important to remember that this piece of furniture is a part of your decor. Therefore, it should be coordinated in both colour and texture with the rest of your interior. Secondly, you need to consider how much do you want it to hide. There are room dividers which have a lot of coverage and others, which simply serve as a sort of a "wall" between the rooms. It is up to you to decide which would fit you best.
Extremely creative idea for a room separator, made of bamboo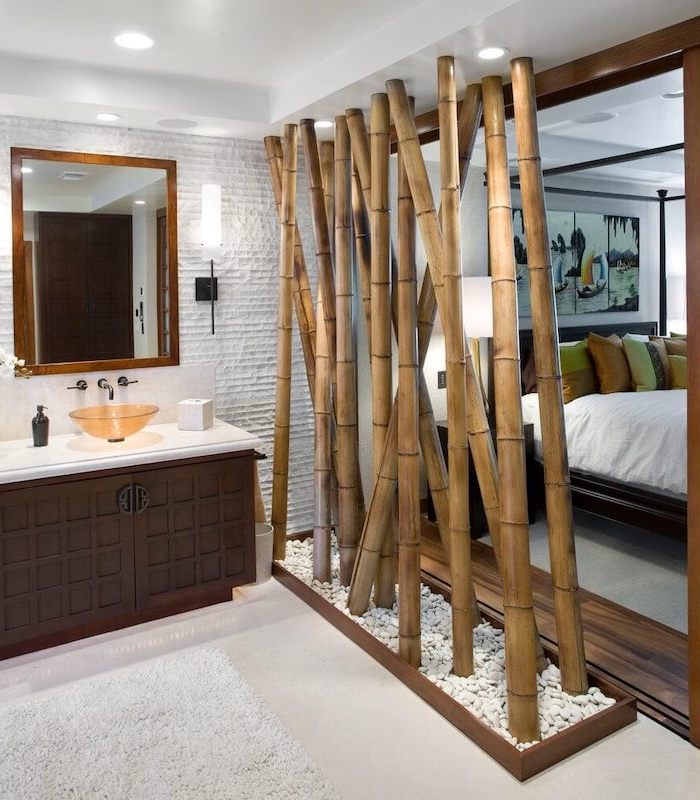 What types of room dividers are there?
If you are looking for ways to separate the bedroom from the living room in a studio apartment, for example, room dividers are a perfect way to do that. First of all, if you want complete privacy in your bedroom, it might be worth investing into sliding doors. Ones with frosted glass are very modern, but you can always opt for the good old wooden sliding doors, of course. If, however, you just want something that designates your sleeping nook, hanging curtains or foldable room separators are also a good idea. A cool wooden bookshelf is another option.
Another good way to use a room divider is between the kitchen and living room. Although many people find it unnecessary, having them even a little separated leaves the room feeling decluttered and organised. Because you don't need a lot of privacy, you can use hanging wooden or metal blocks, or even fun glass room dividers with patterns on them. Another idea is to use bookcases or even planters as room dividers.
In case you are simply looking for decorative room dividers than you have many, many options. Stained glass, different shapes made out of wood or metal, glass, cut in different shapes, take your pick.
Cool idea for a room divider, which gives you the sense of a day at the spa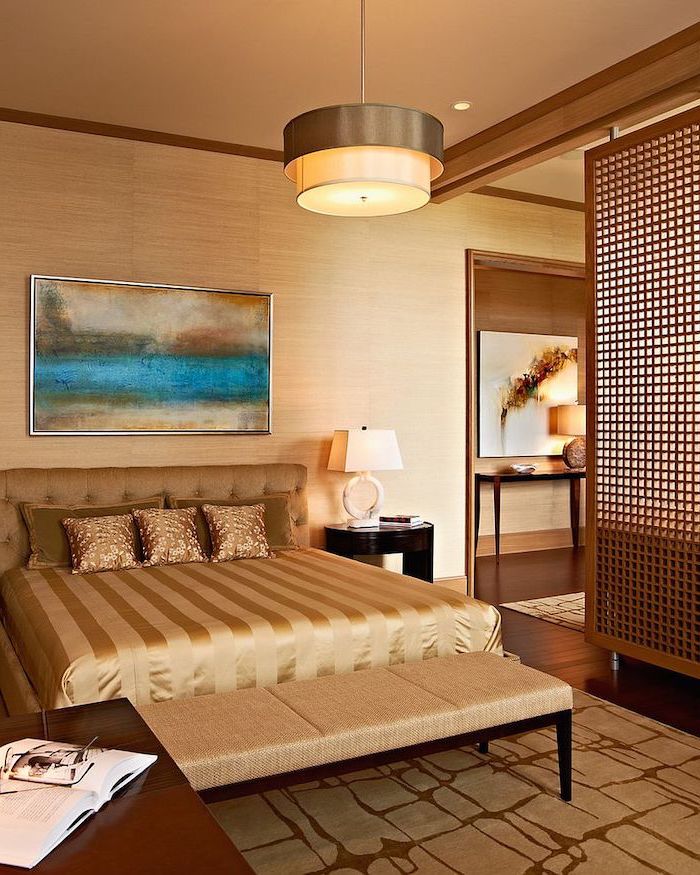 Who says room dividers can't just be super modern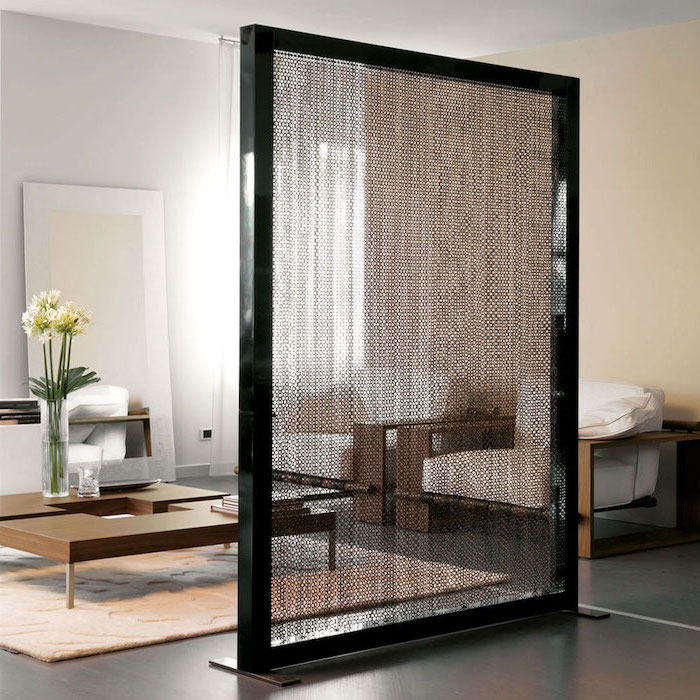 Glass room dividers give the optical illusion of a window in the middle of the room, therefore expand the space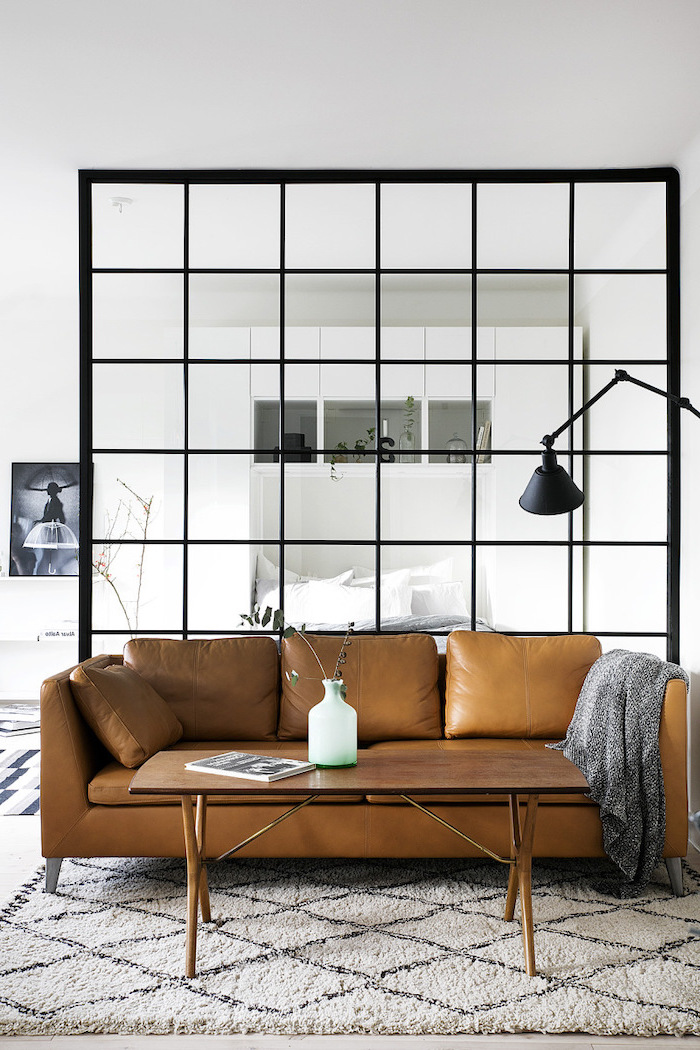 Super creative room divider in an industrial style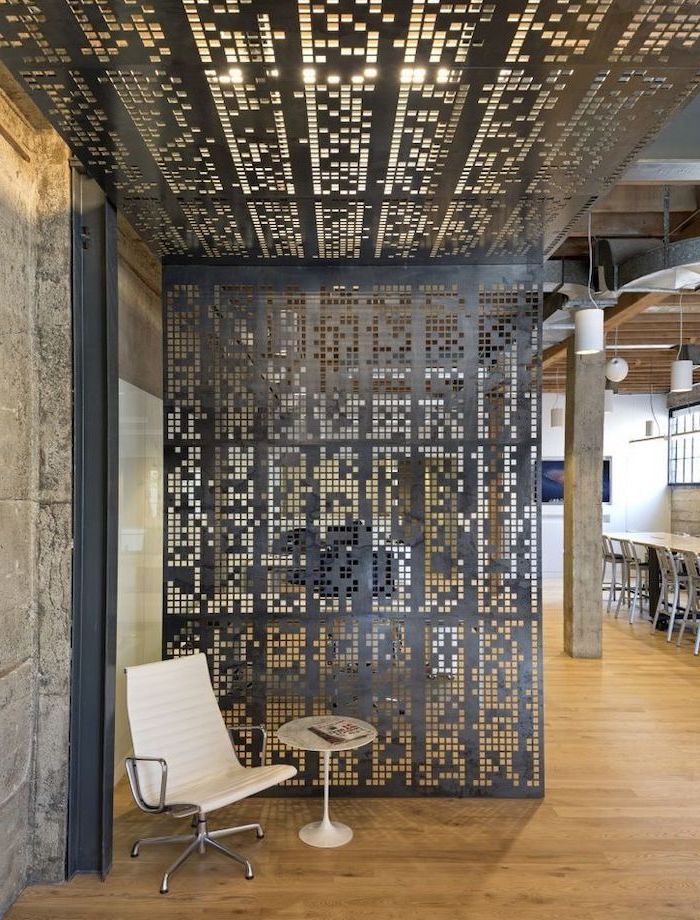 Implement a bookshelf into your divider for extra storage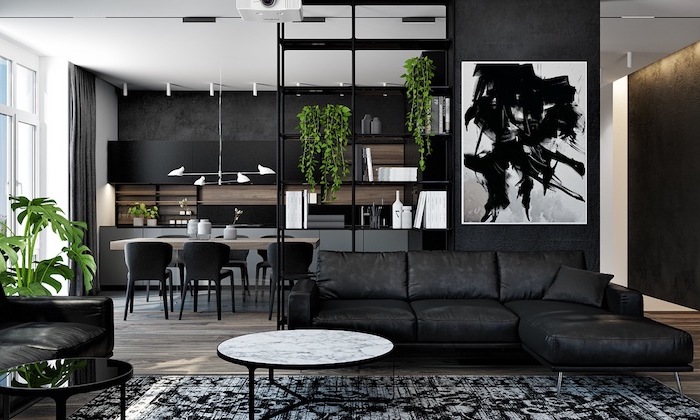 Electric fireplaces are often used as room separators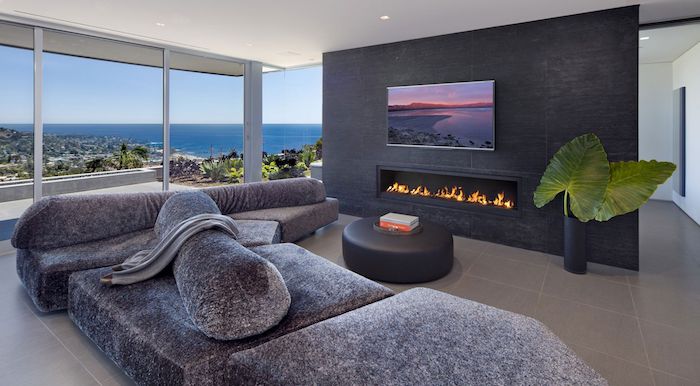 These wooden poles serve as a decorative room divider
Look at these gorgeous ropes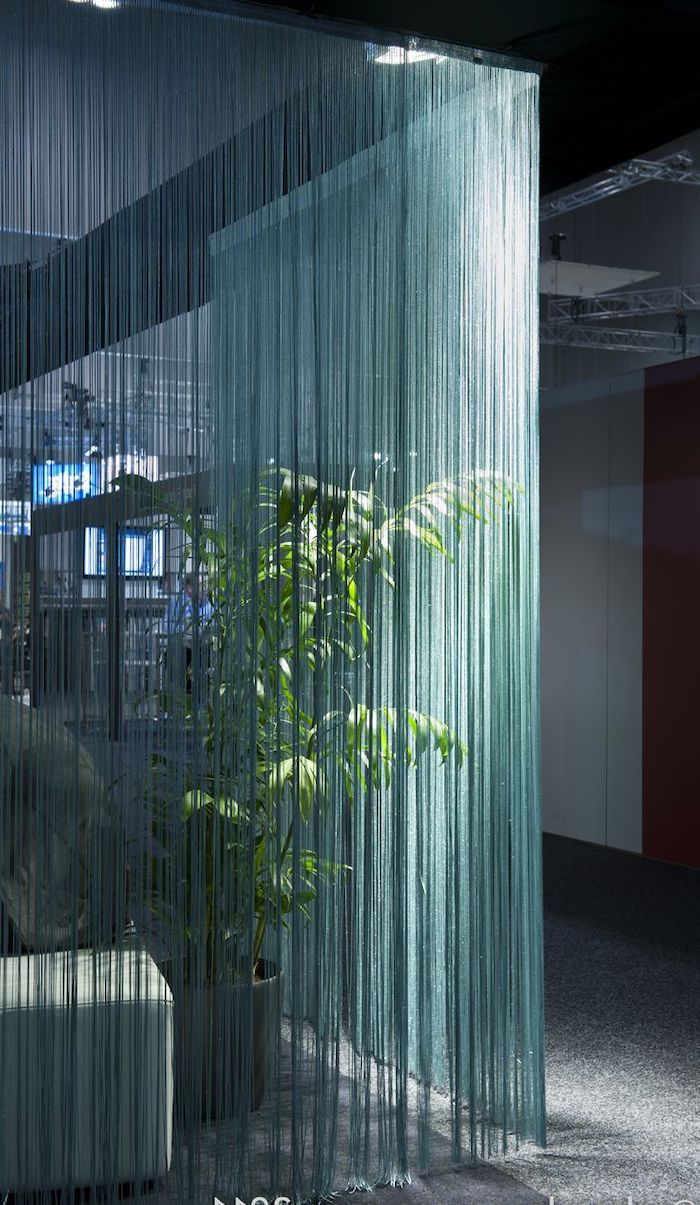 It is enough to have a small divider to give the room a sense of style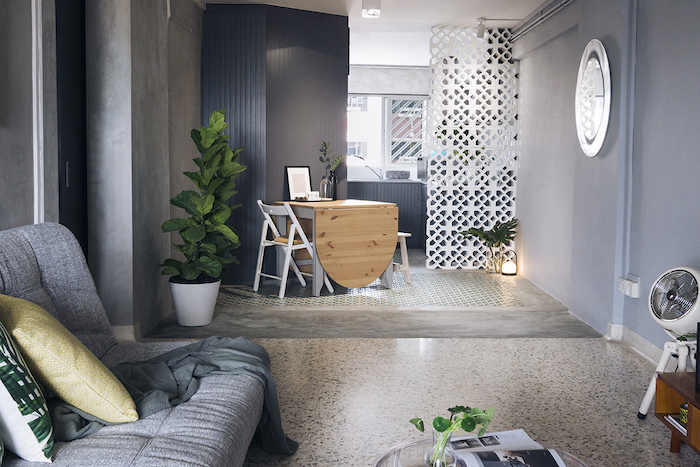 Another great example of an electric fireplace used as a room divider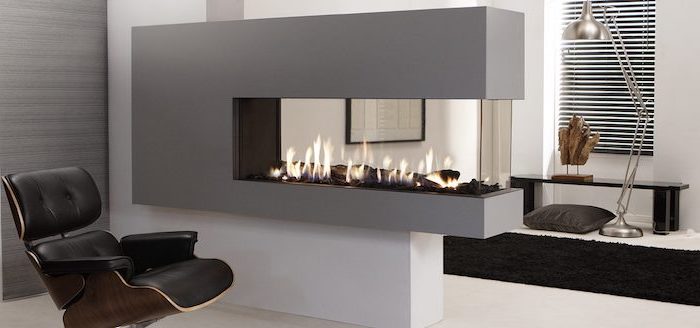 Decorative hanging glass roses room divider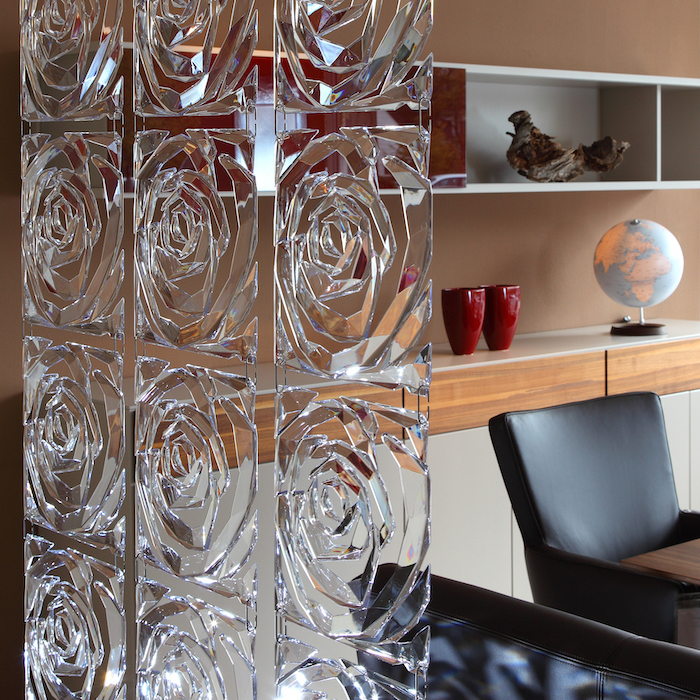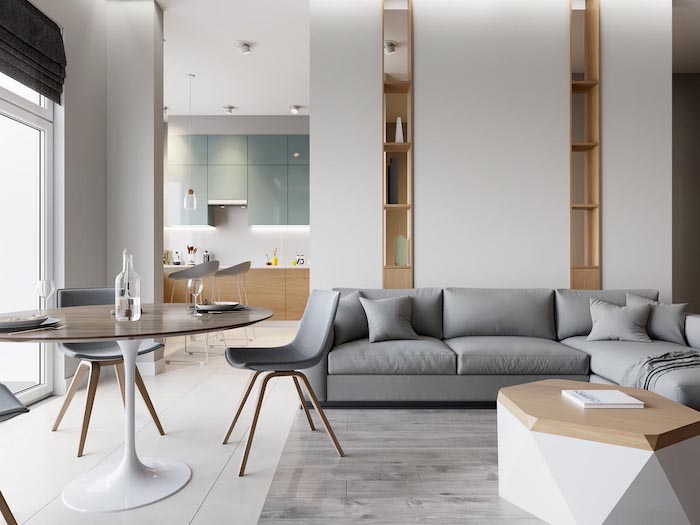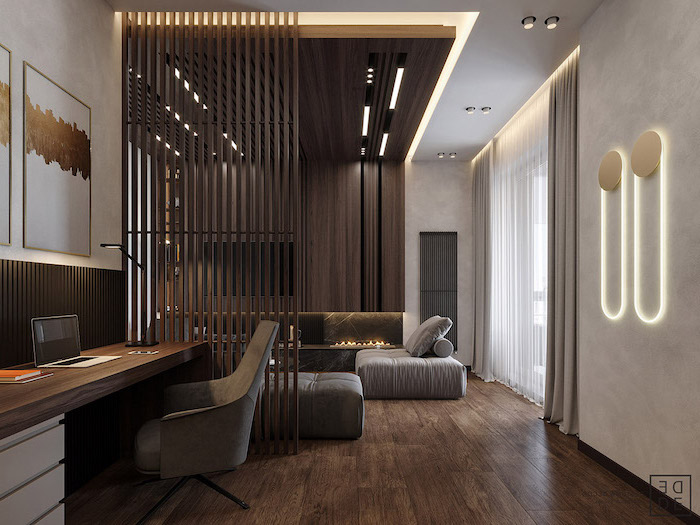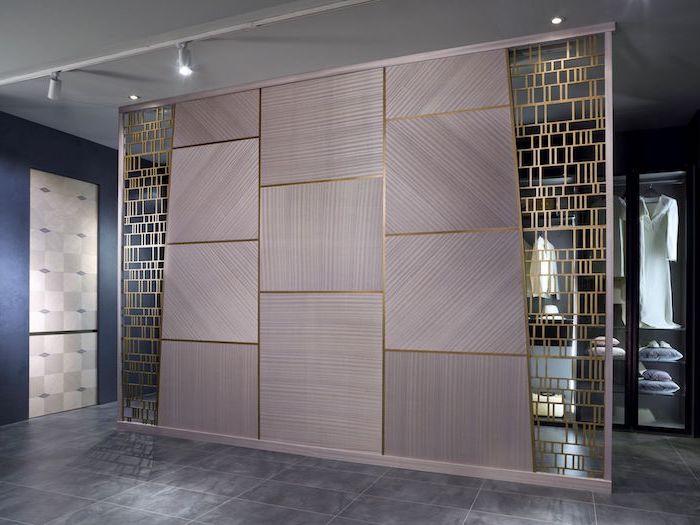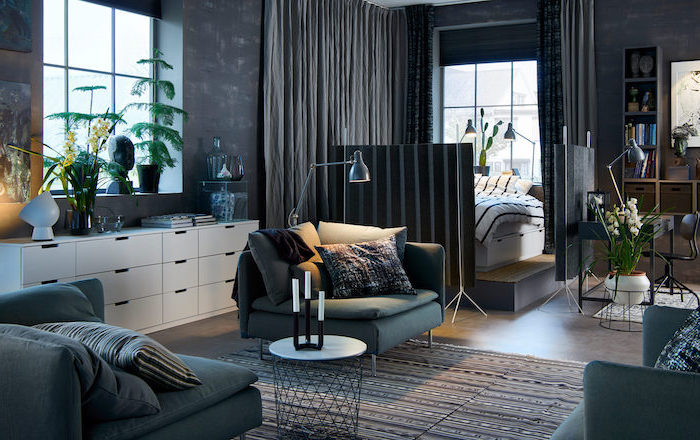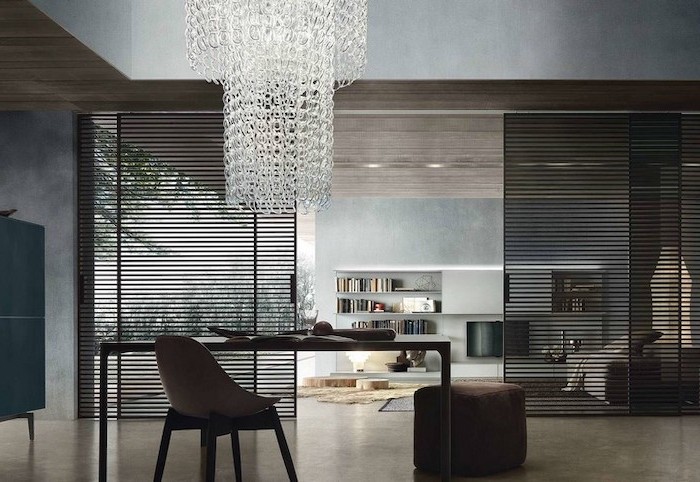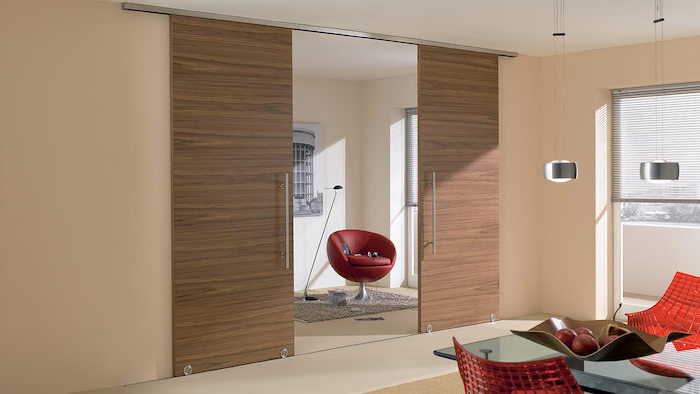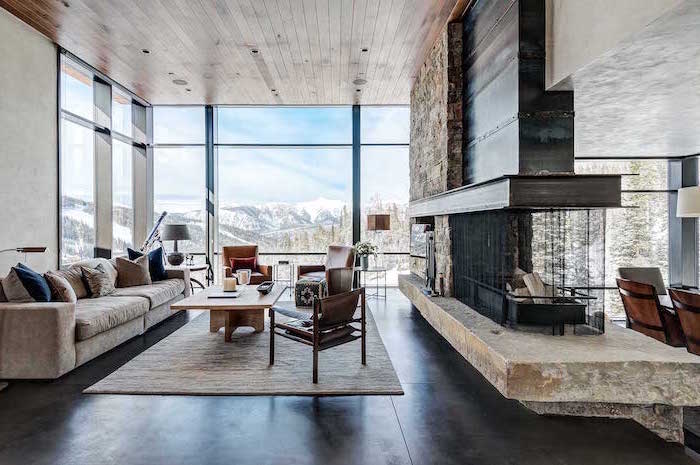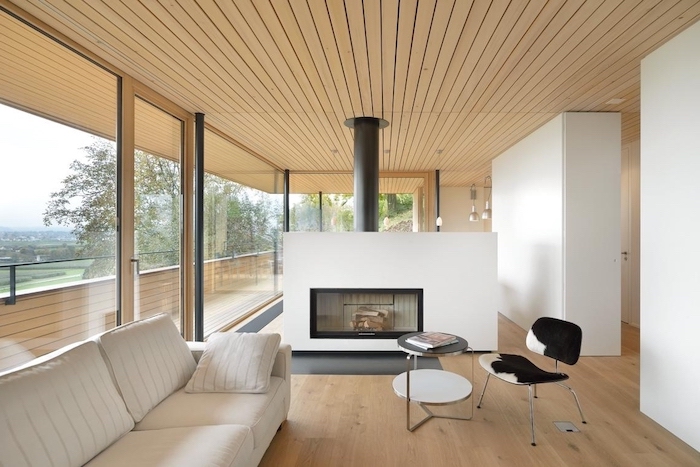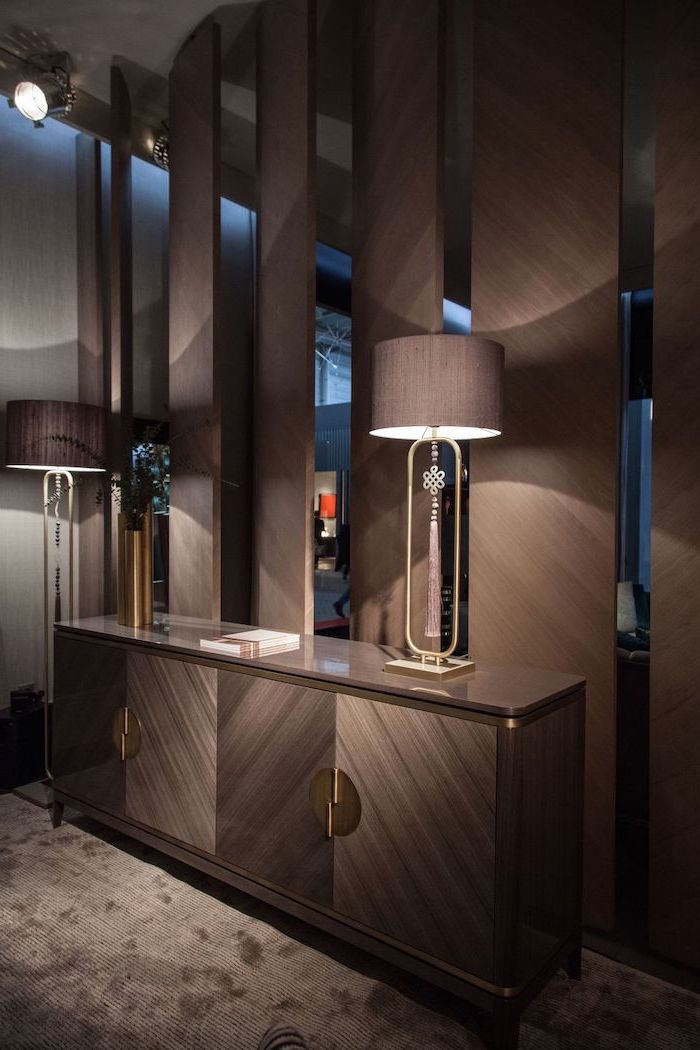 Macrame DIY room divider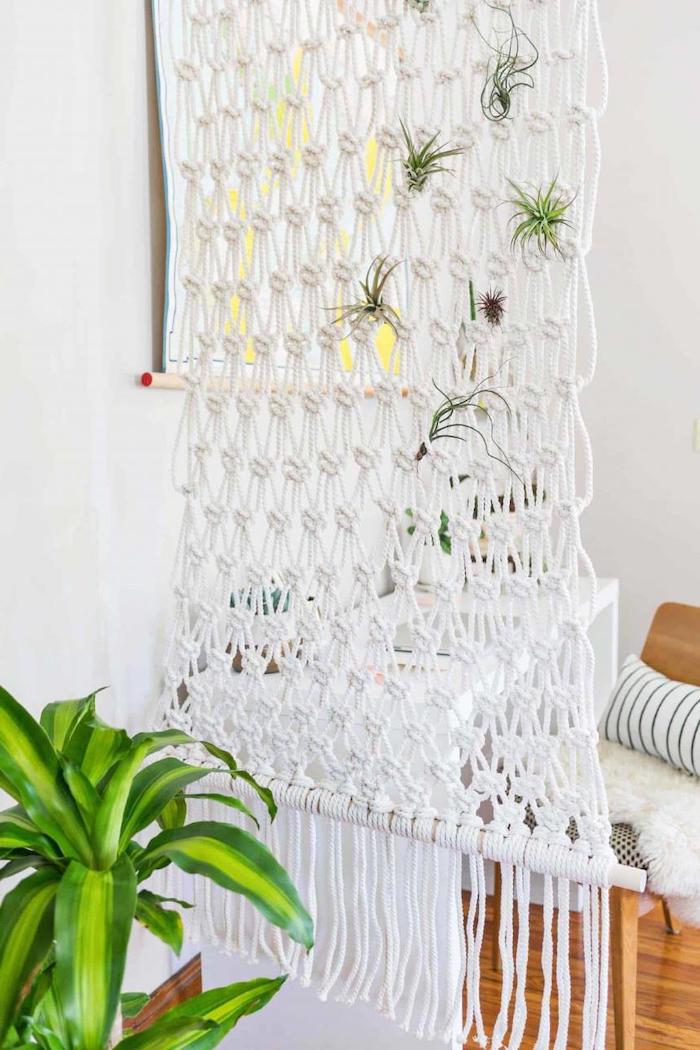 Materials:
700ft of white rope
two wooden poles
three hook screws
scissors
air plants (which are optional)
For a 7 inch tall room divider you need to cut 24 strands measuring 28 inches each
The materials needed for this cool DIY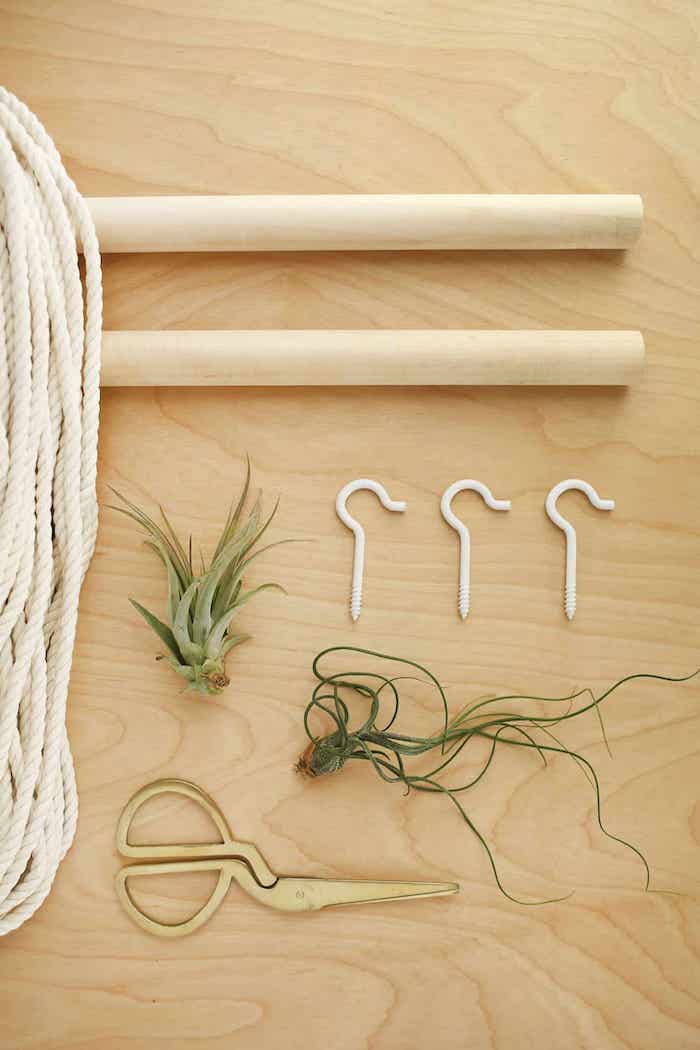 Make Lark's Head Knots, as shown in the pictures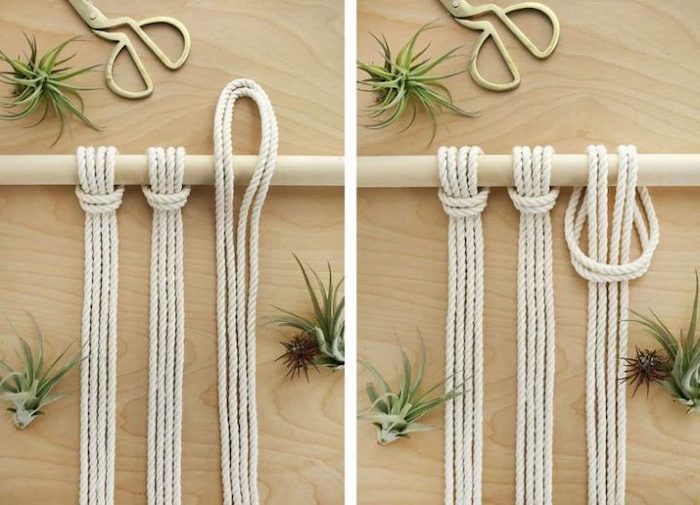 Then keep going with Half Knots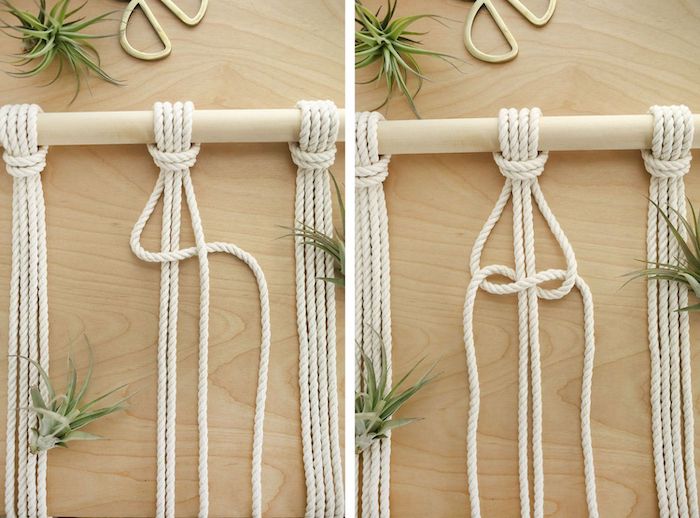 You need to use the Square Knot after that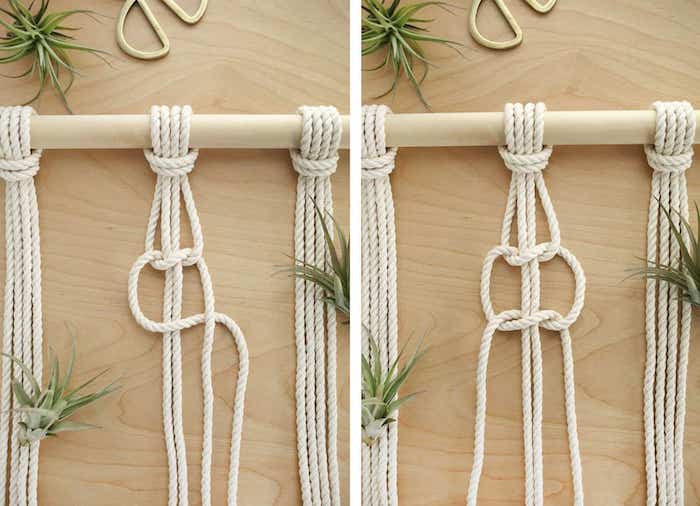 Keep on going with Alternating Square Knots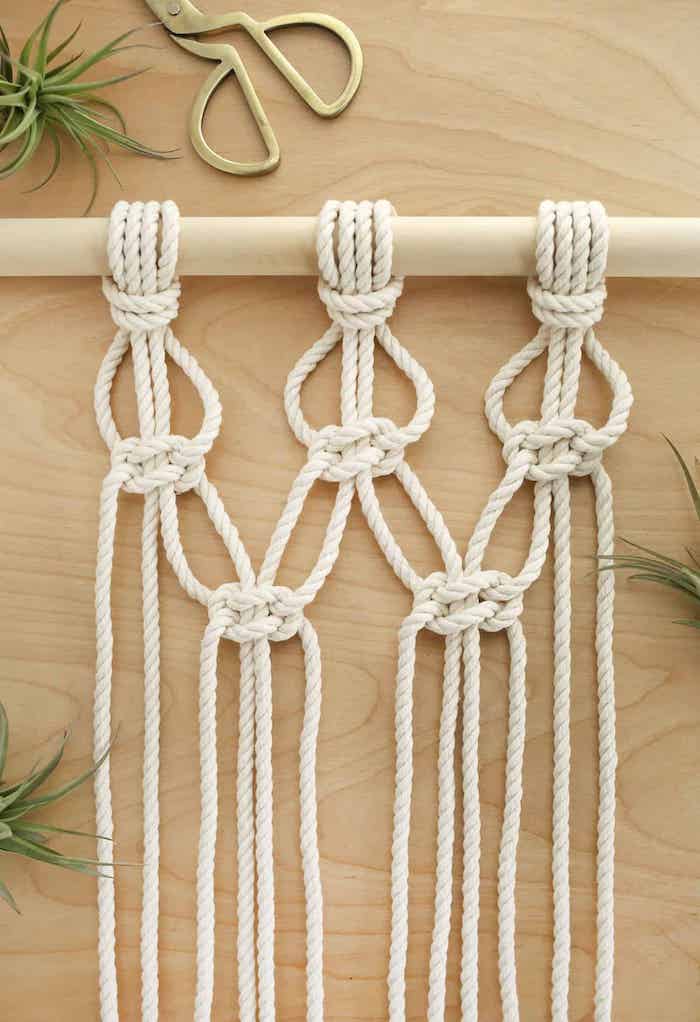 You can create different patterns by alternating the knots as you see fit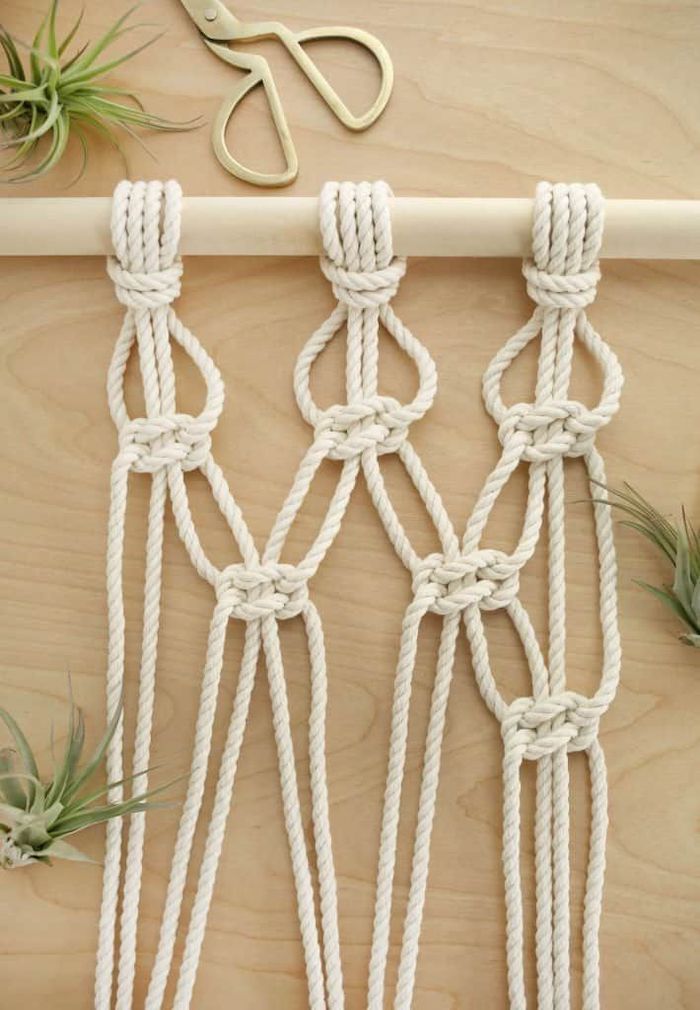 Then attach the wooden poles, as shown in the pictures below step by step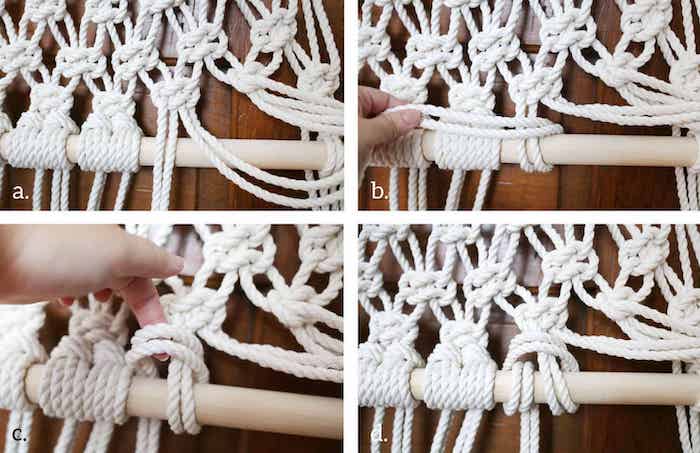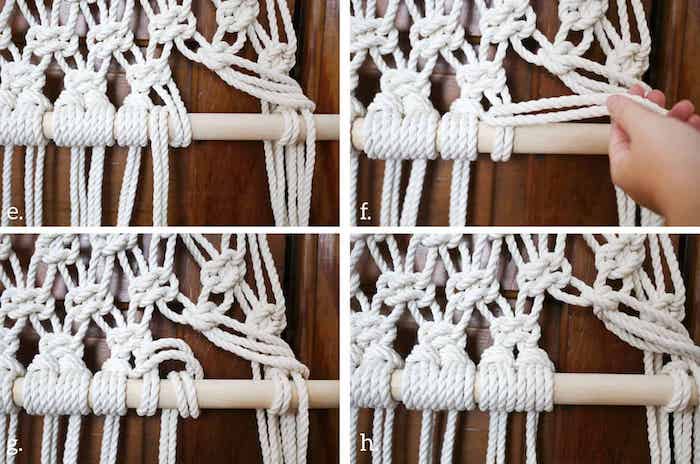 Cool room dividers to help you maximize your space and have a modern interior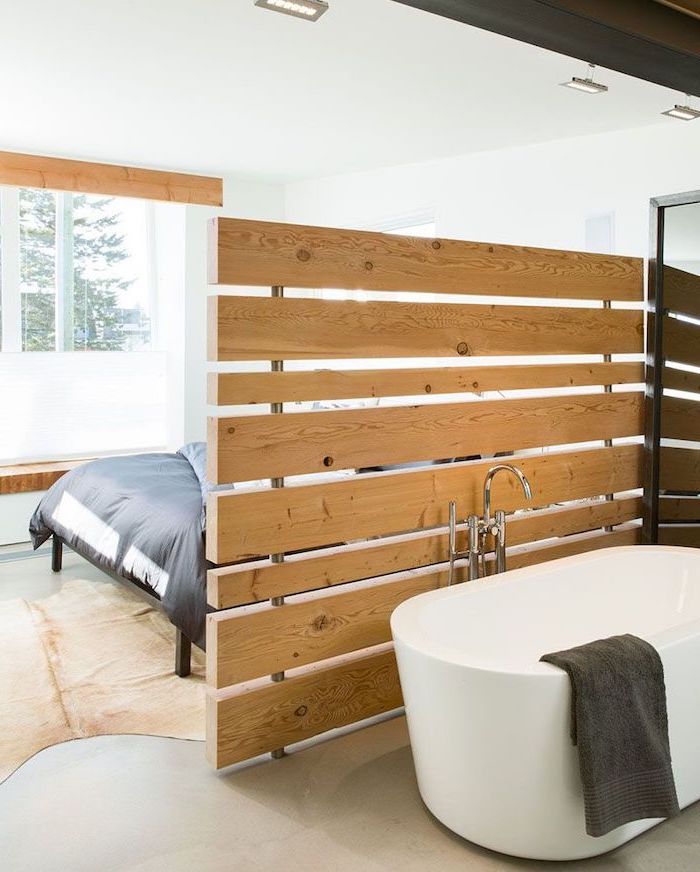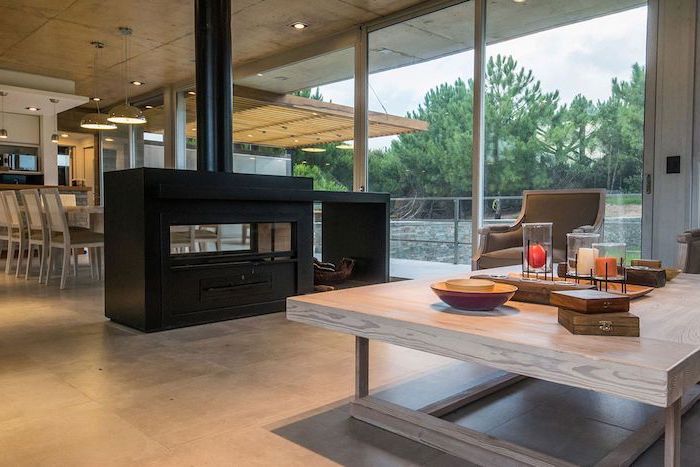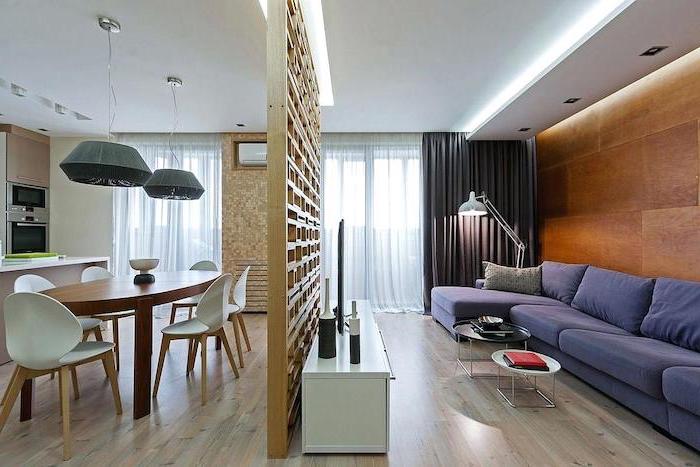 Rope room divider are very trendy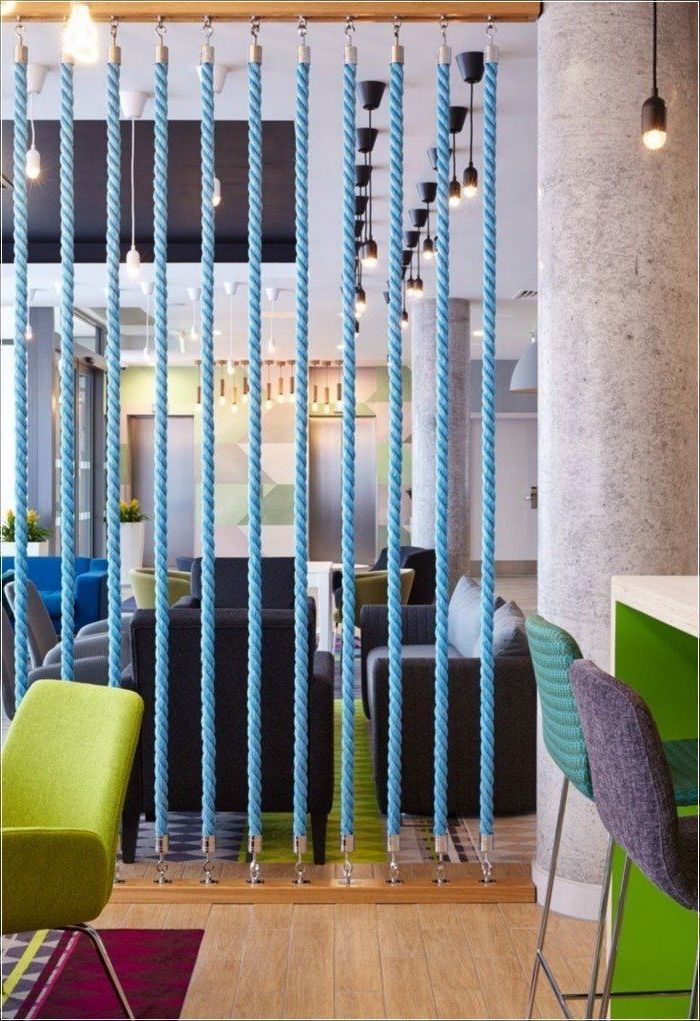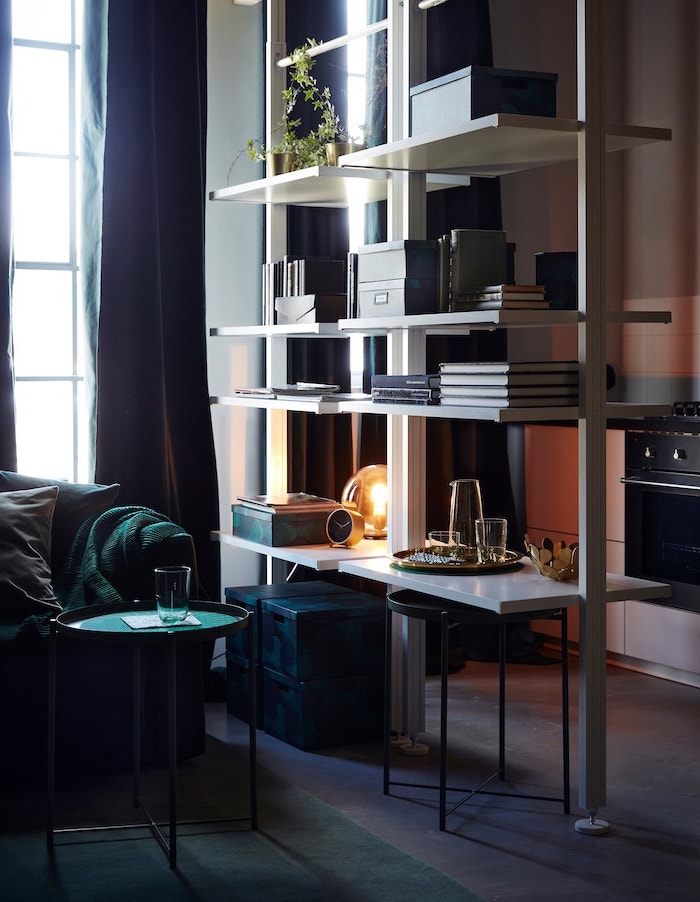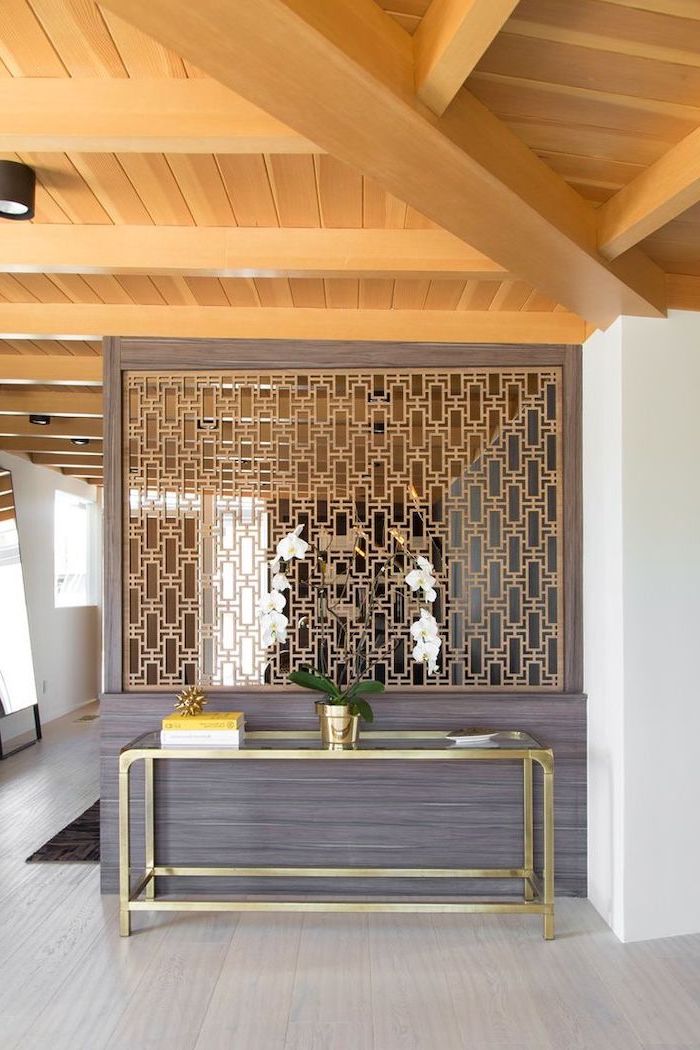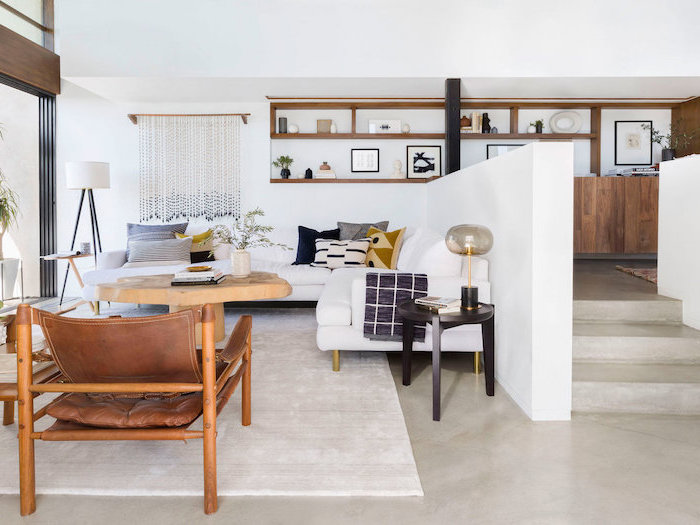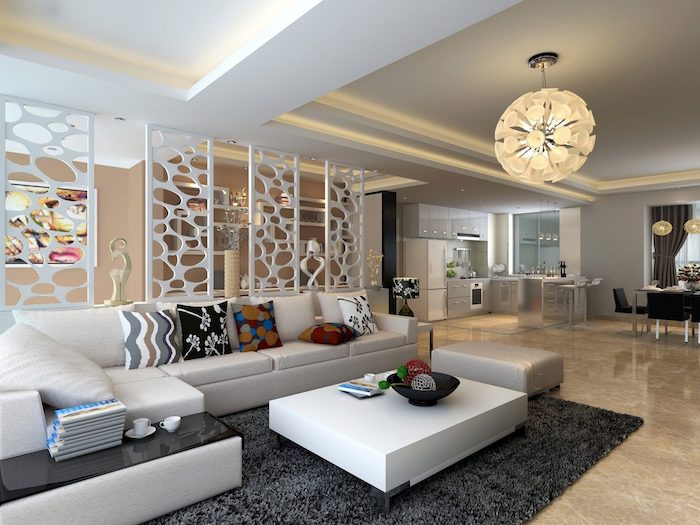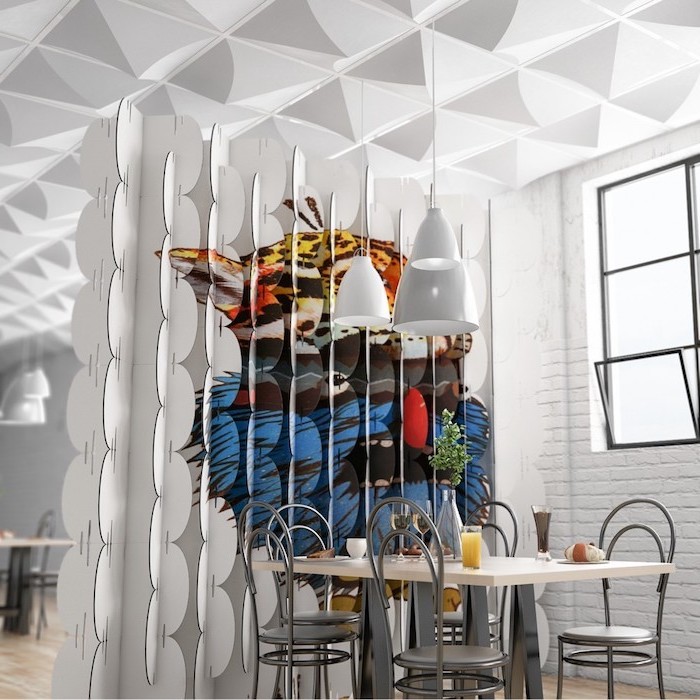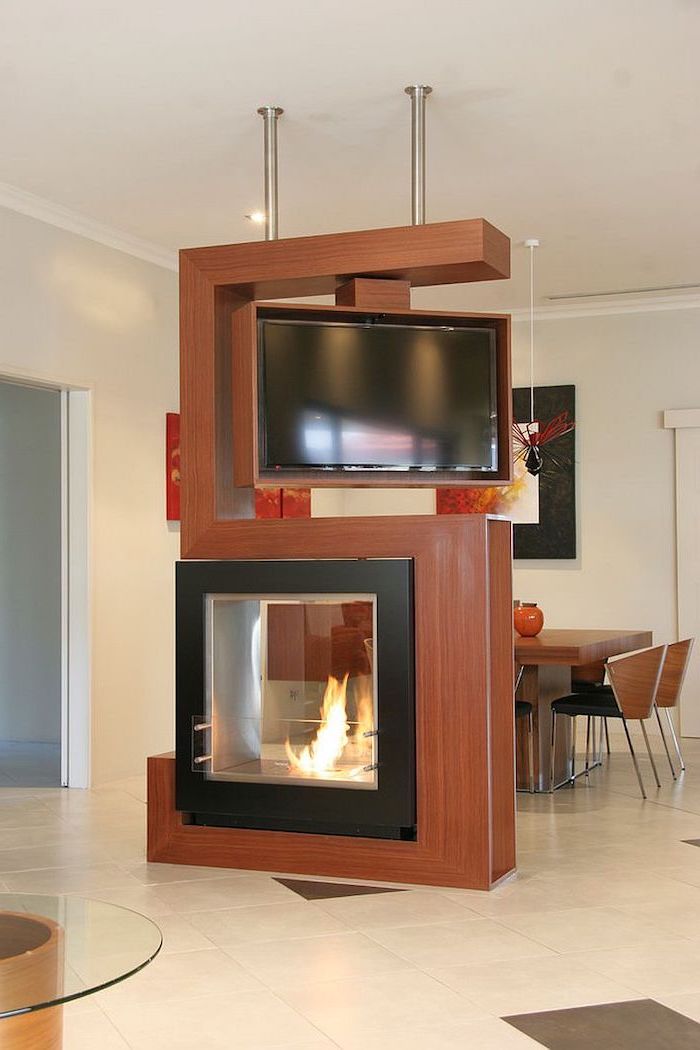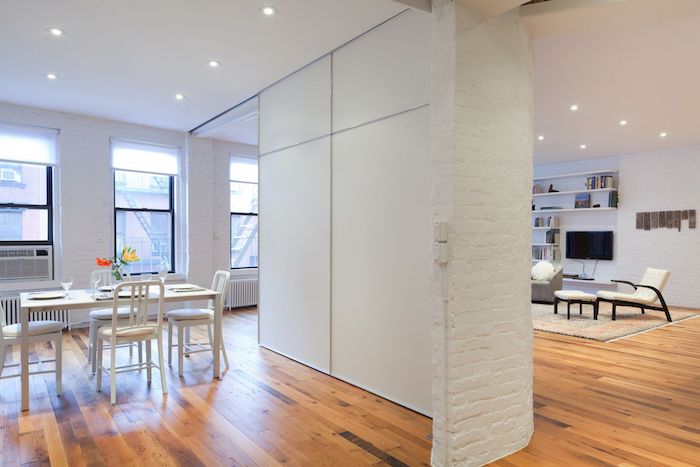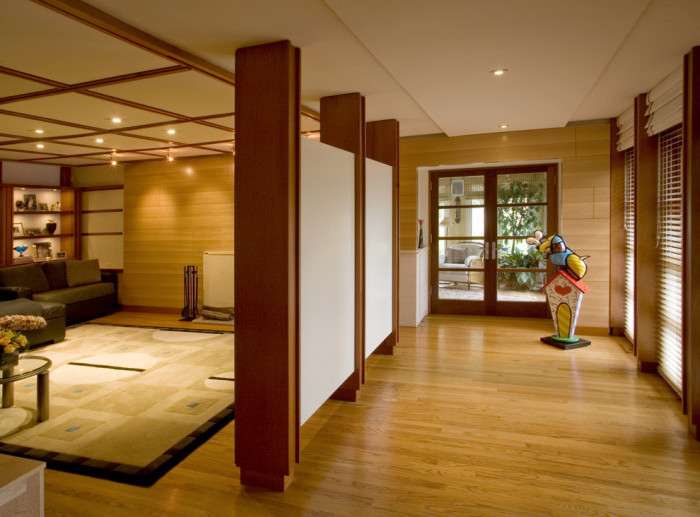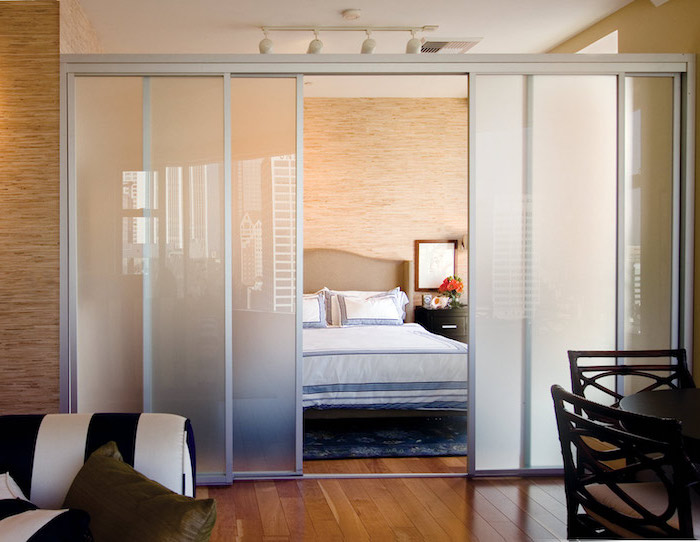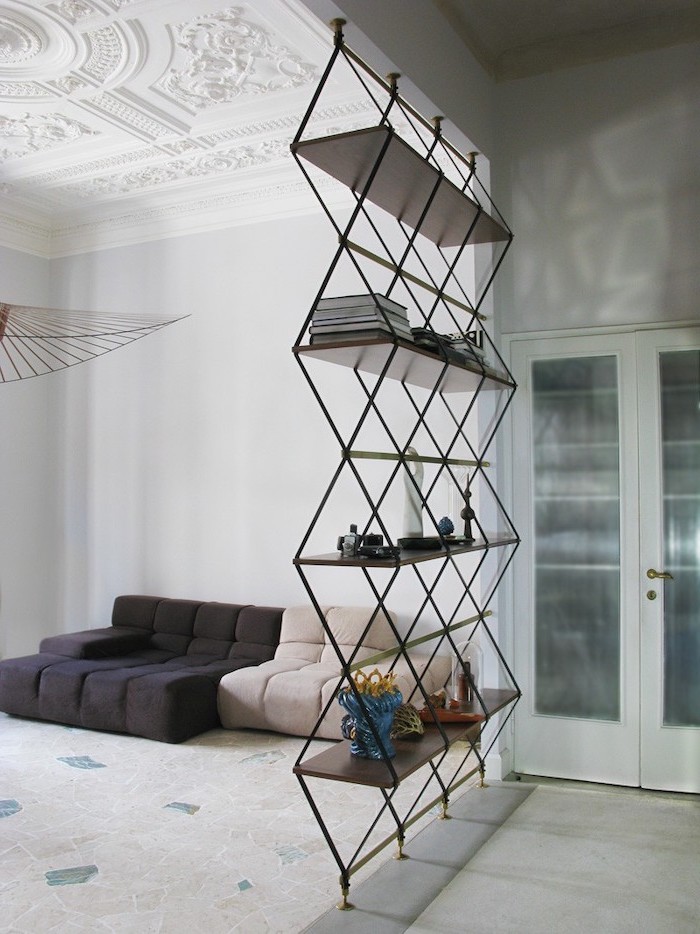 Create the illusion of more space with a glass room divider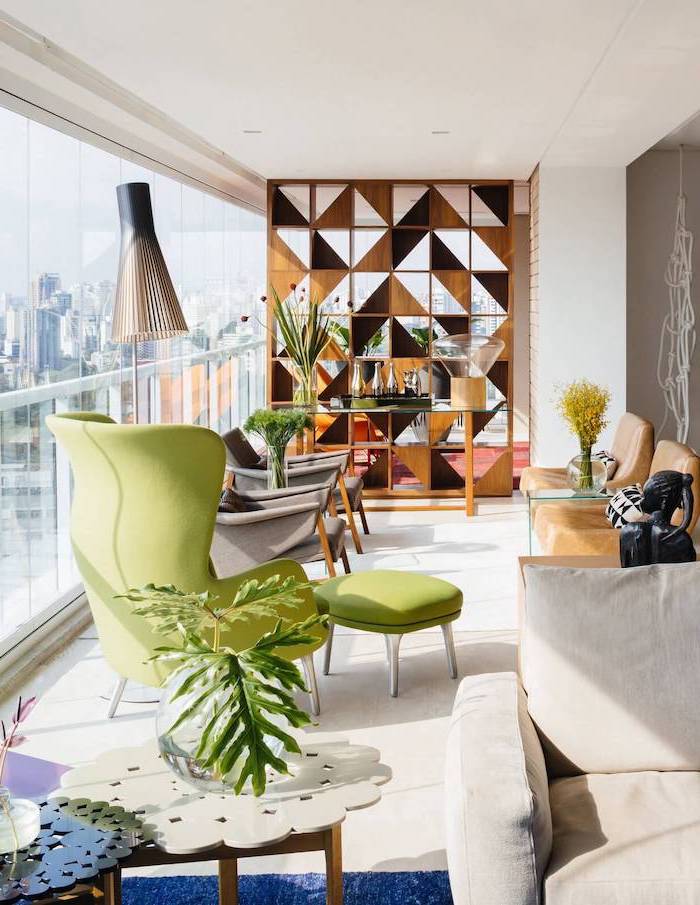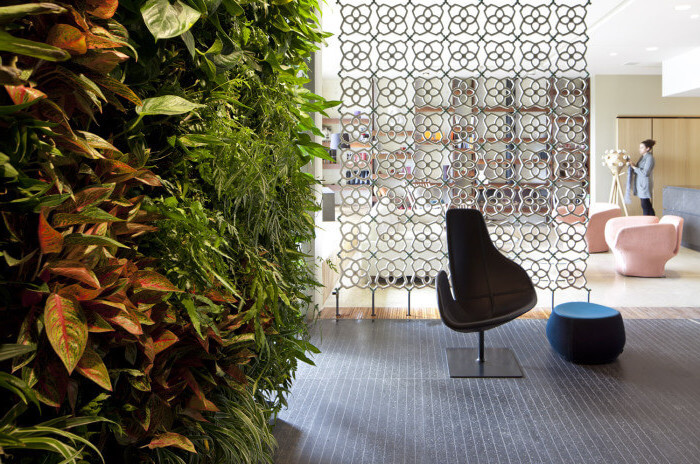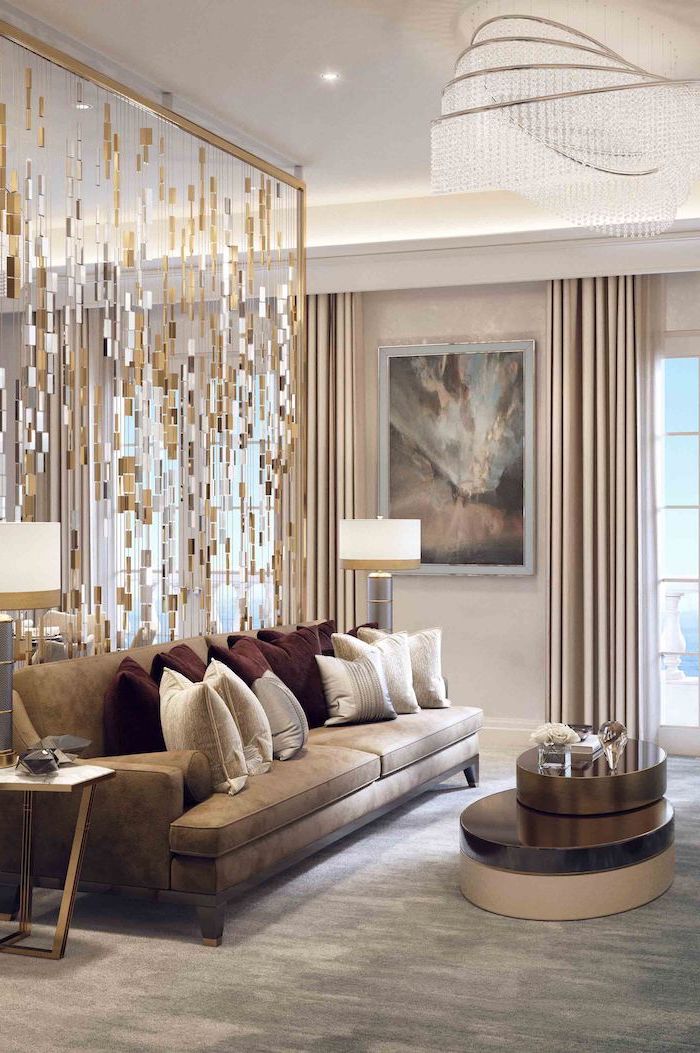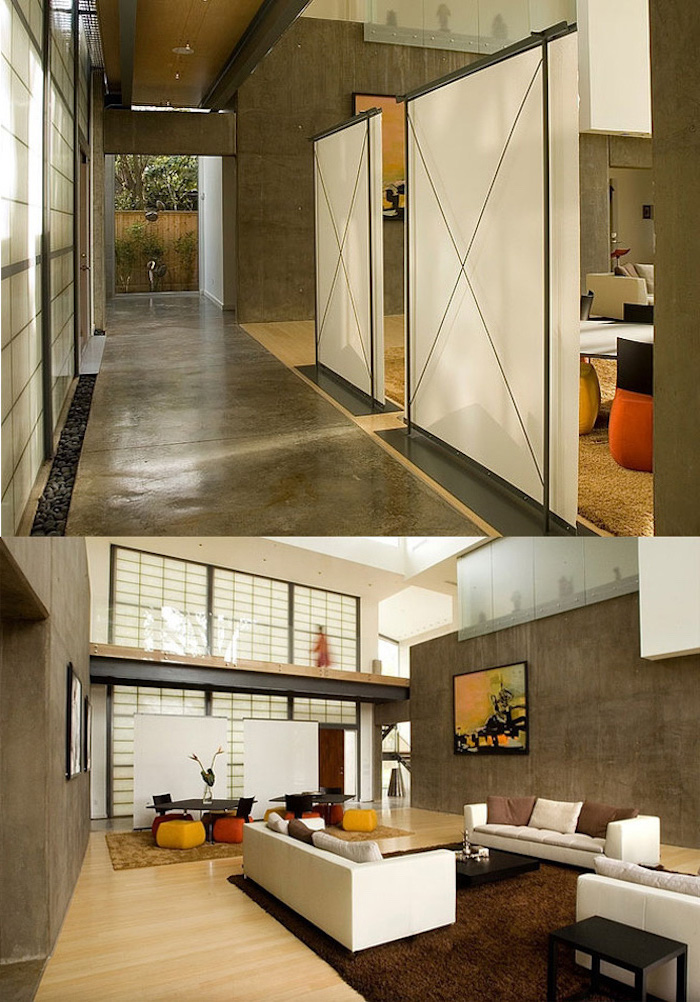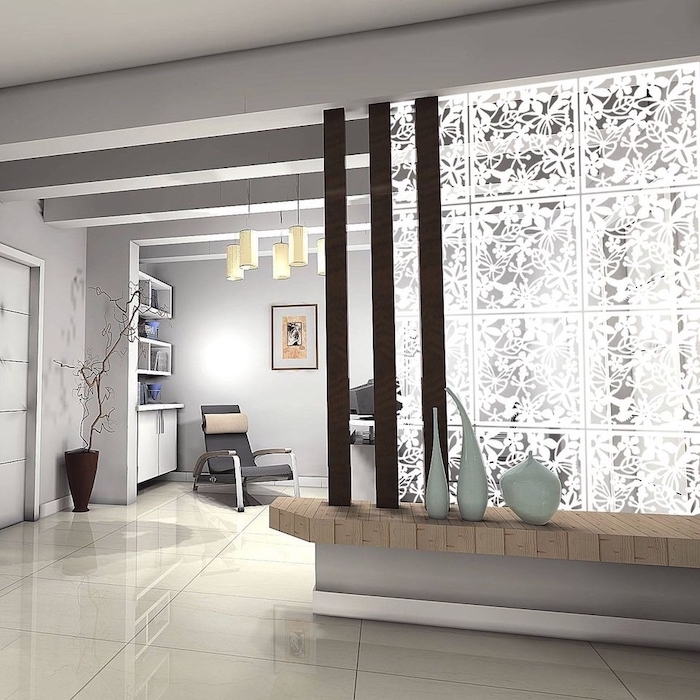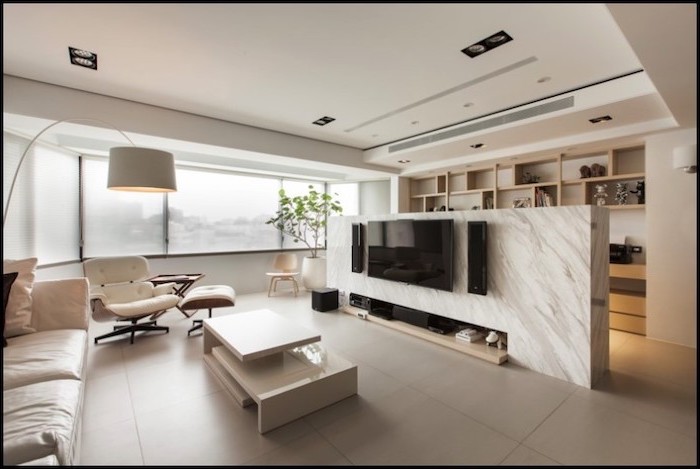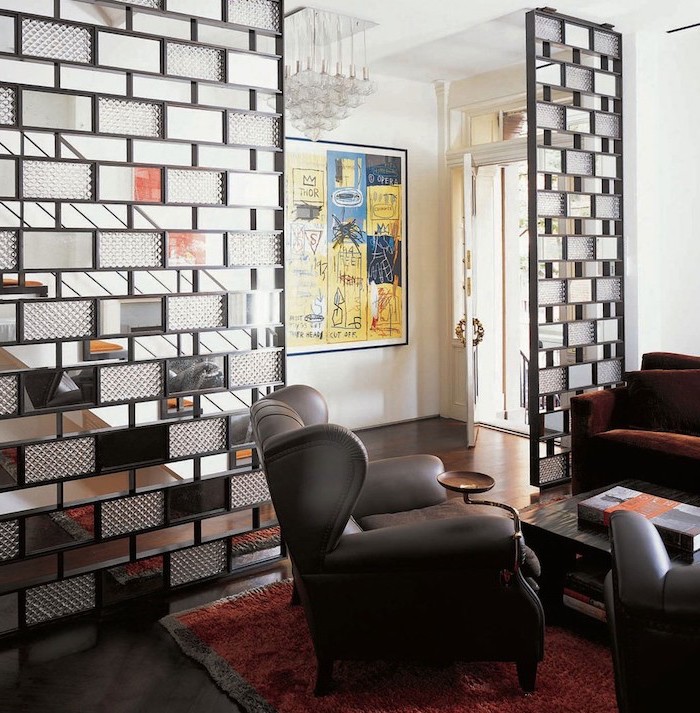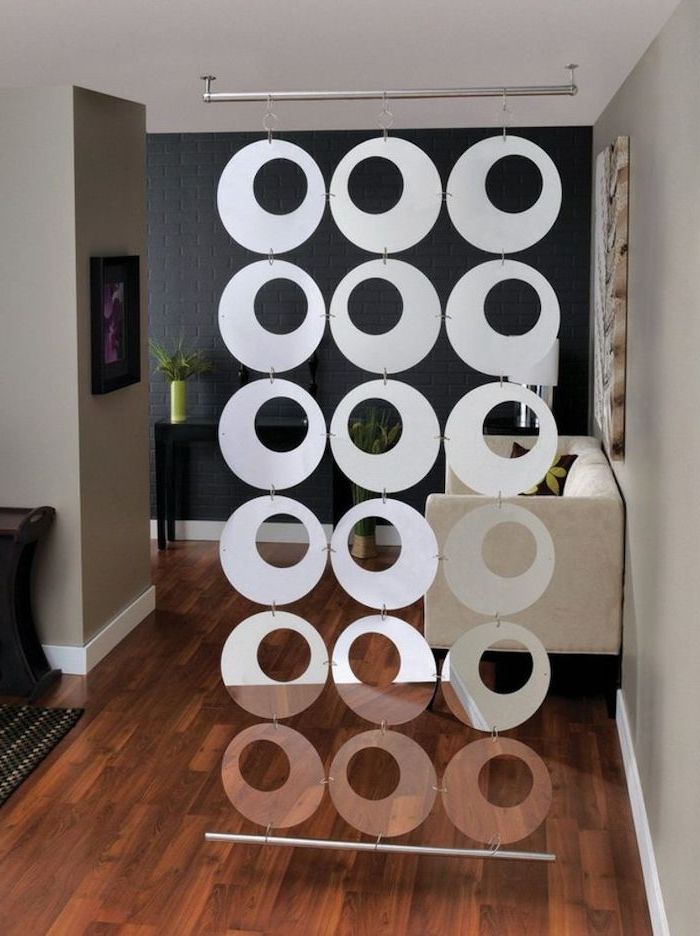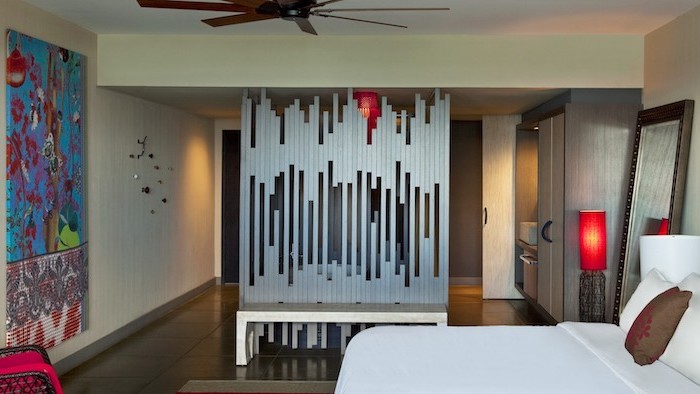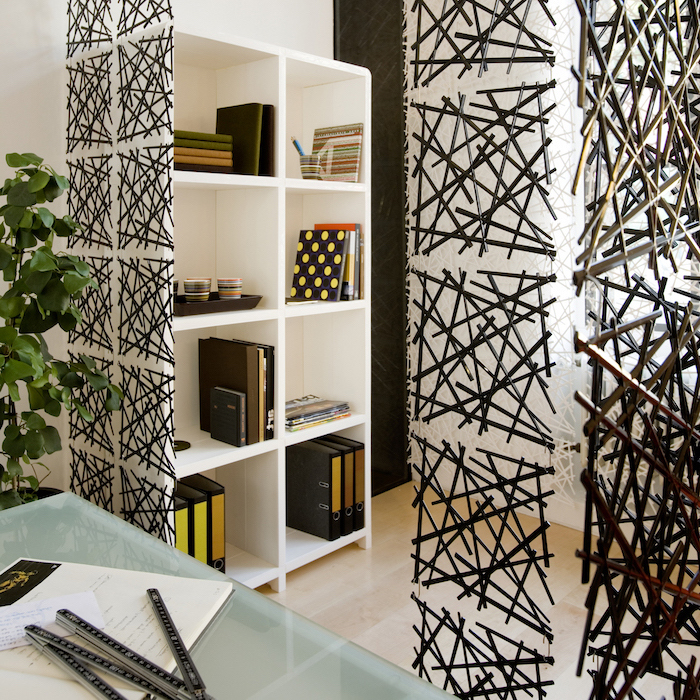 This is a modern idea for a room separator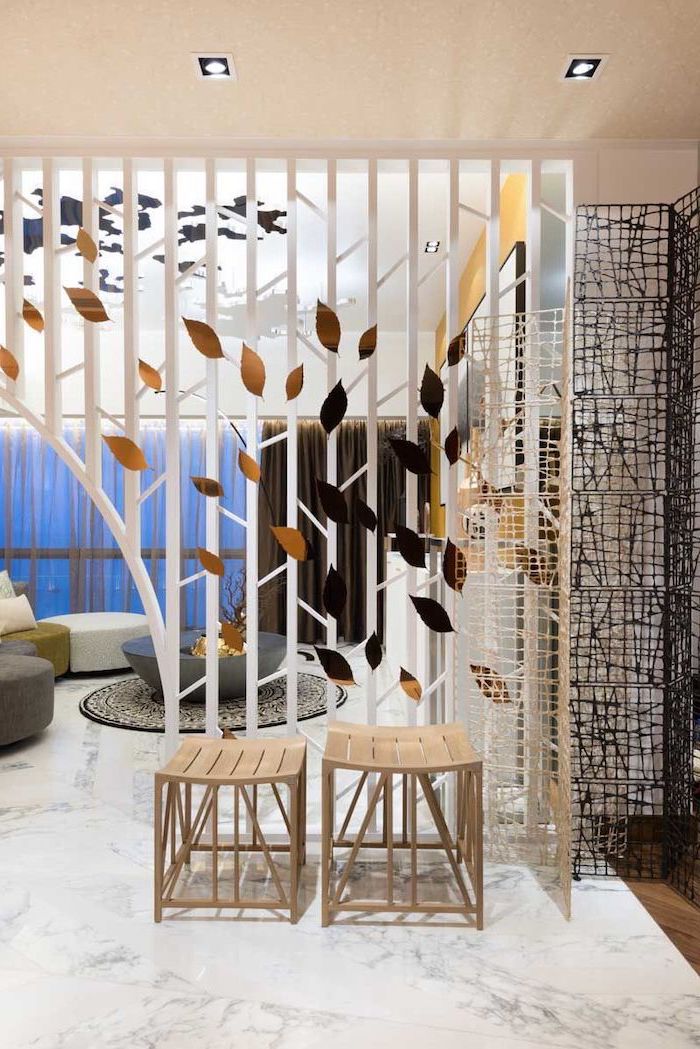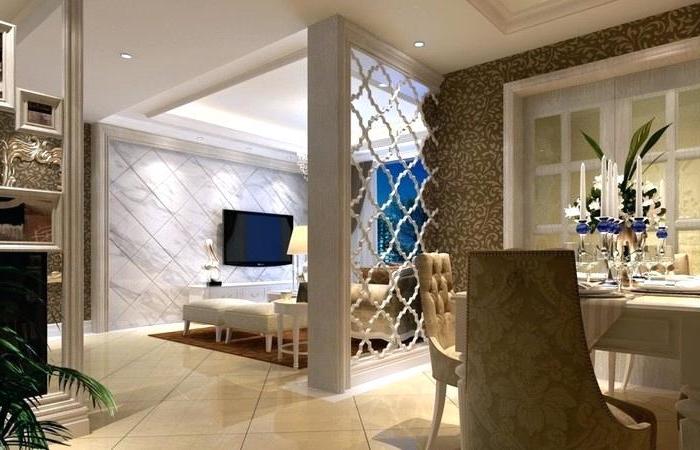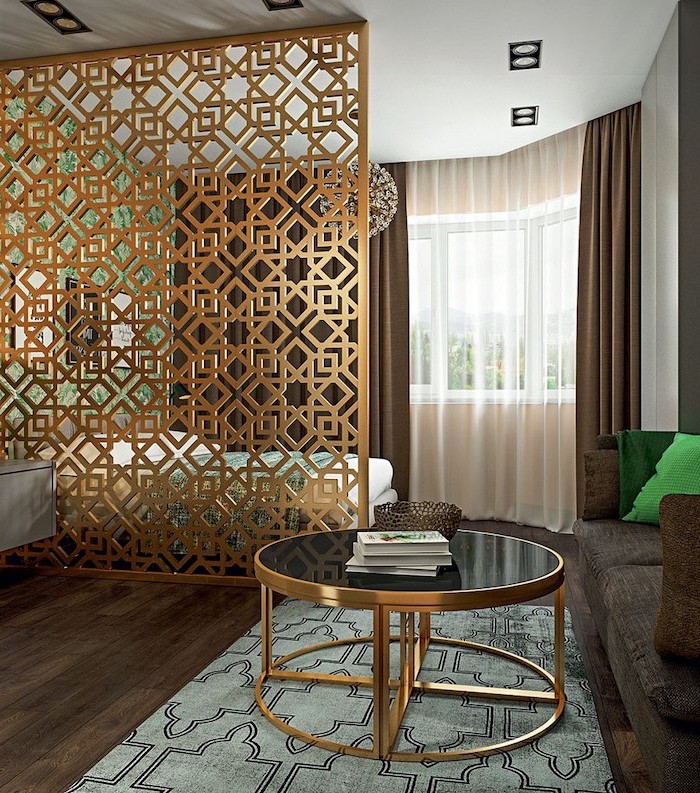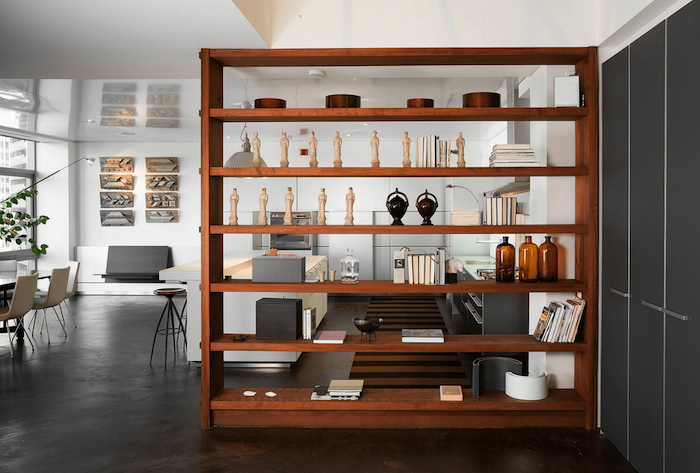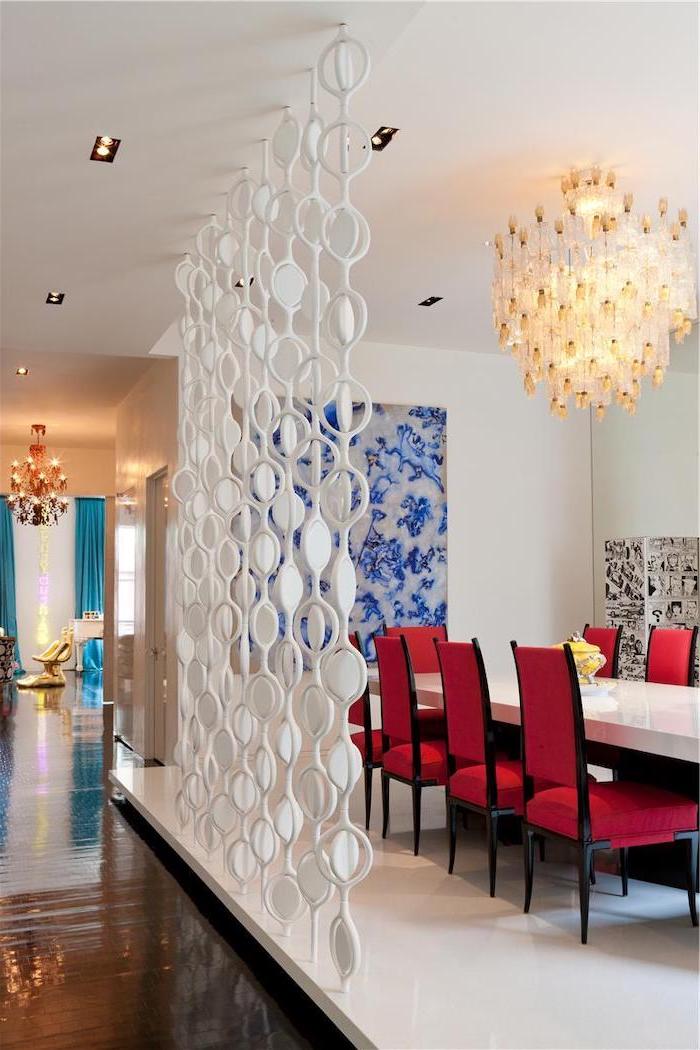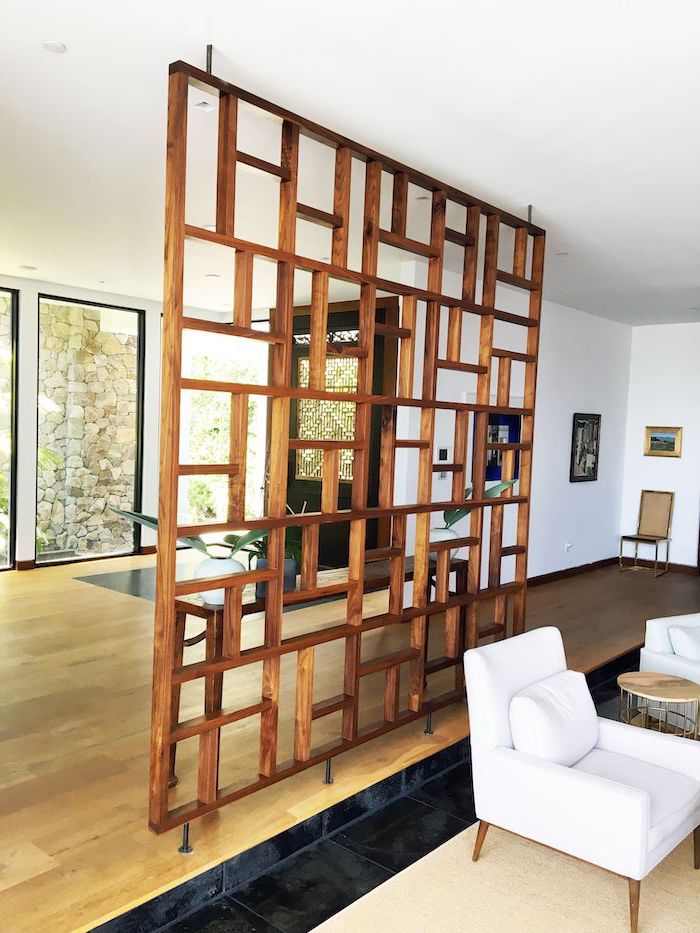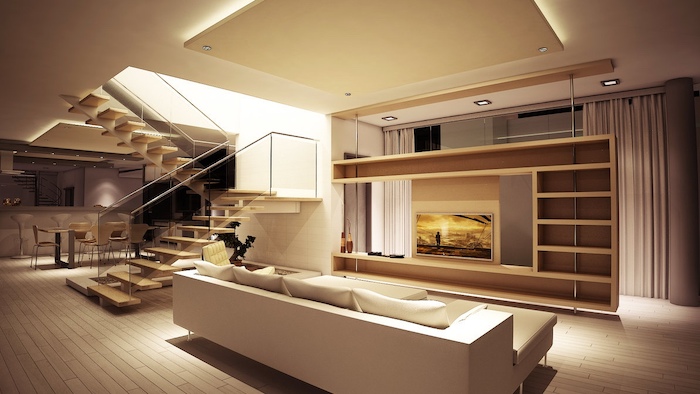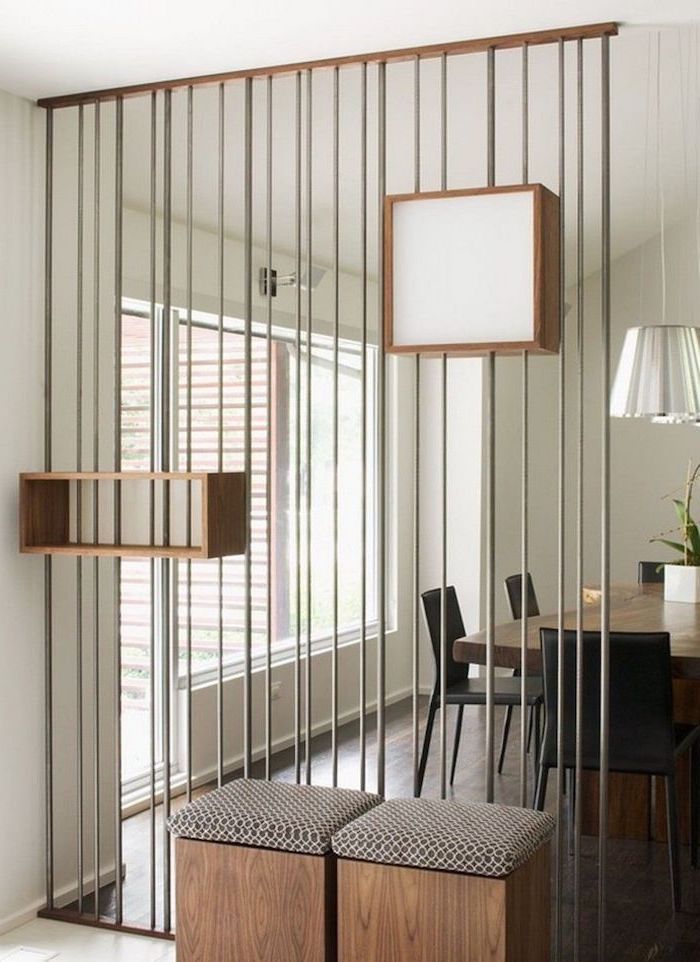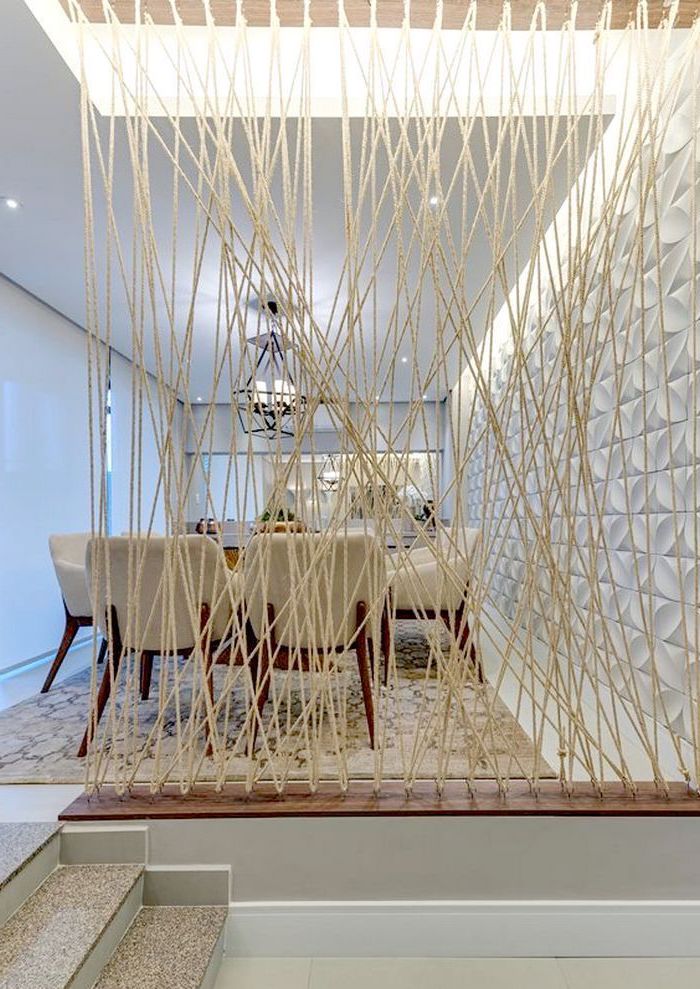 Create a wine shrine with a bookshelf room divider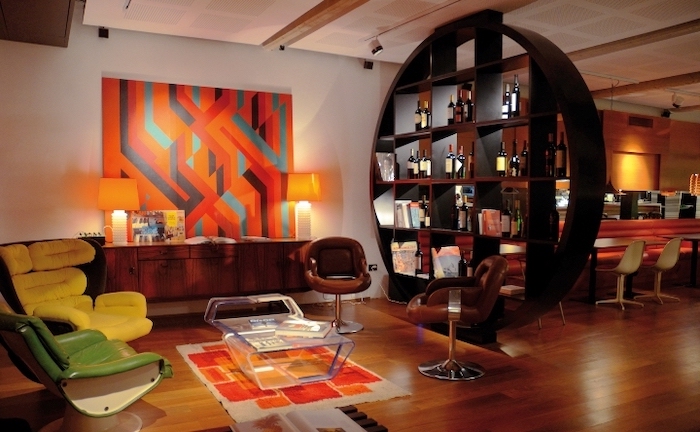 Sliding room dividers with frosted glass allow for more privacy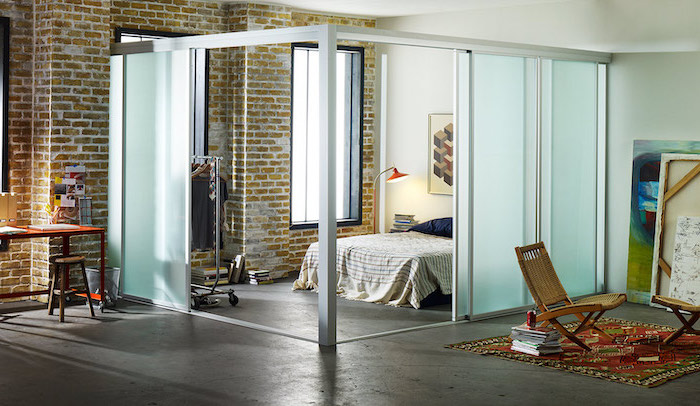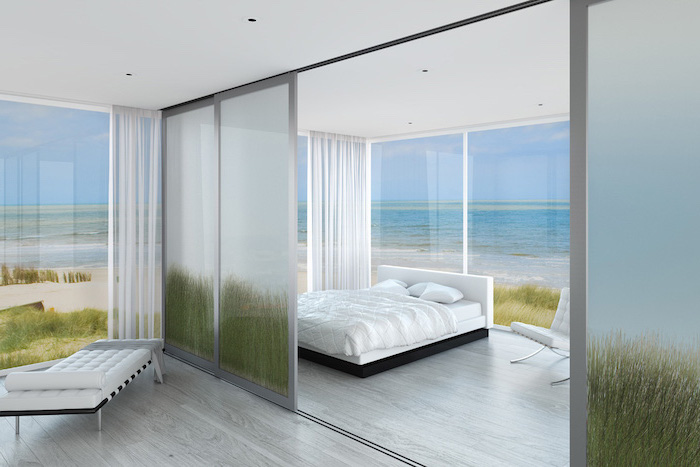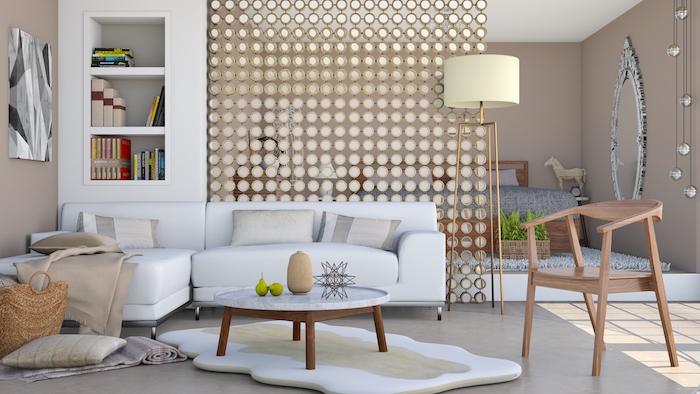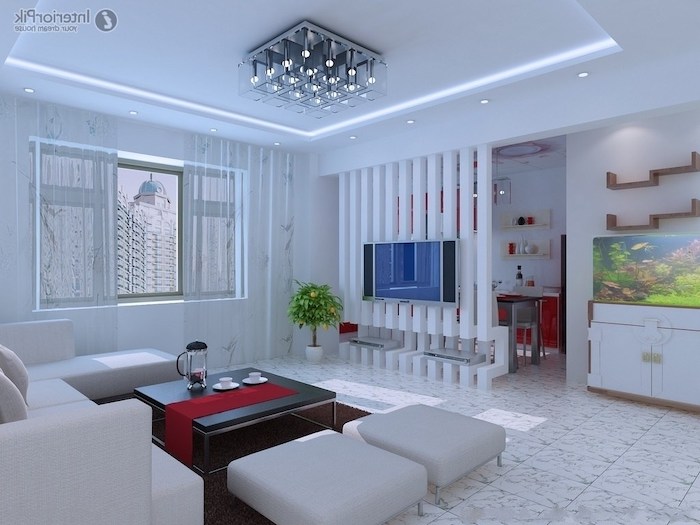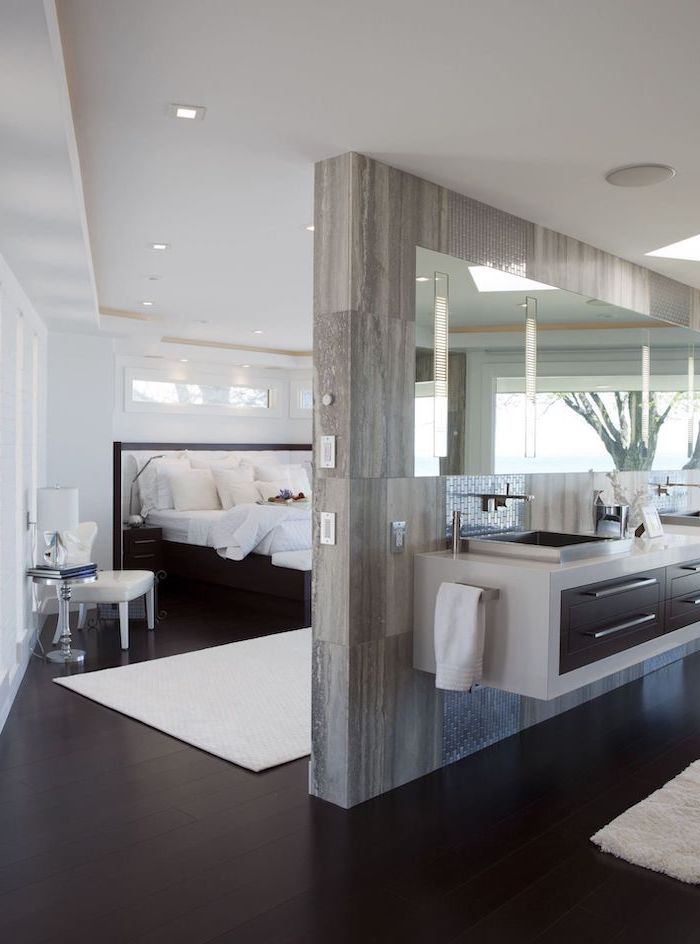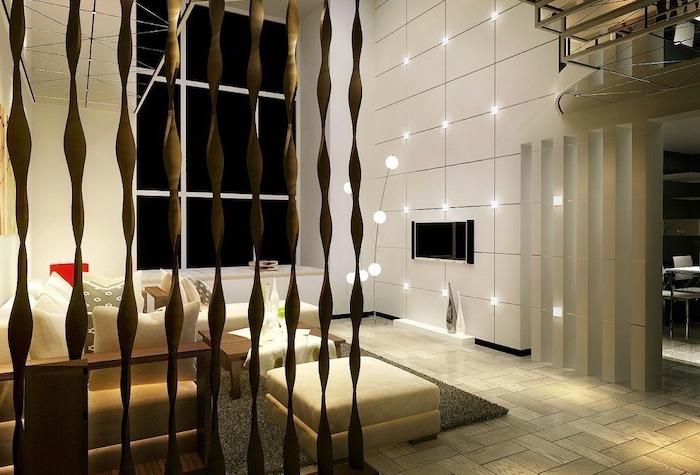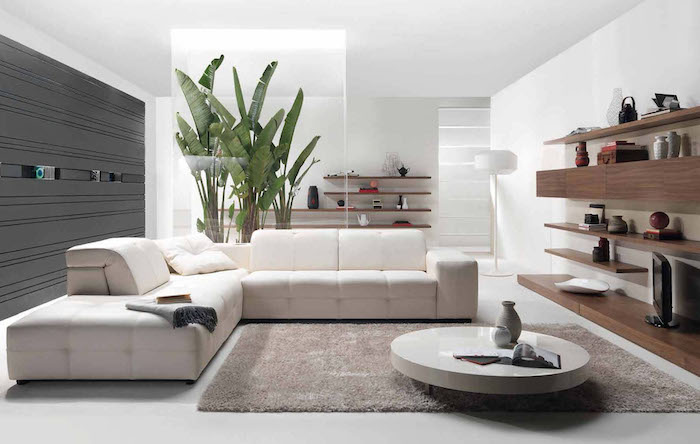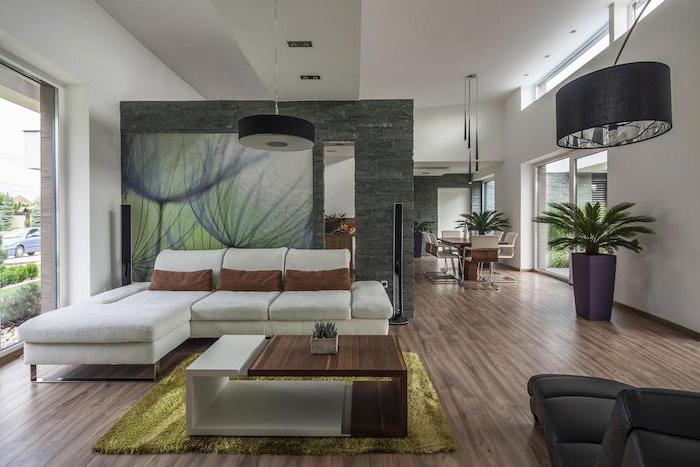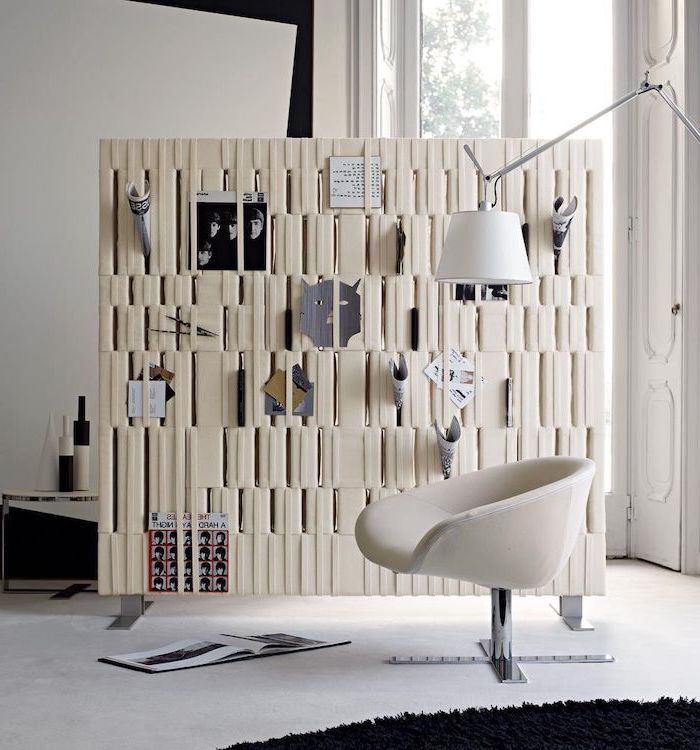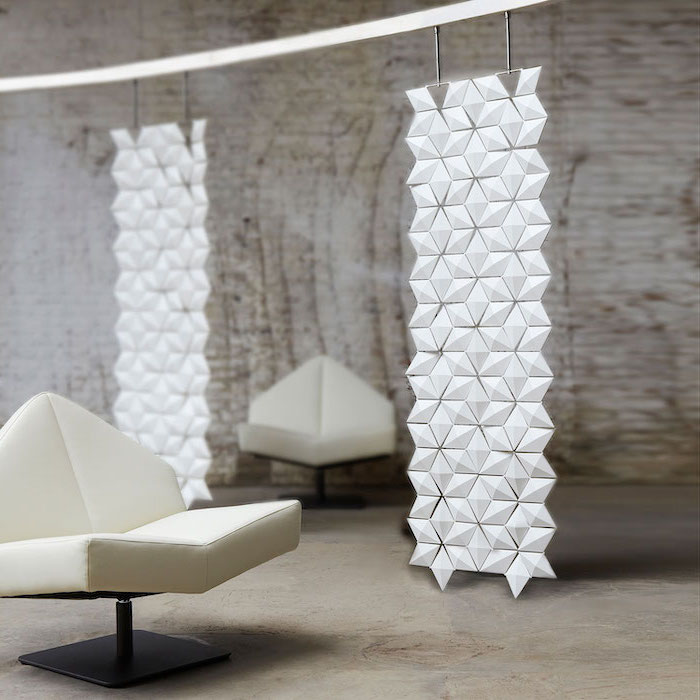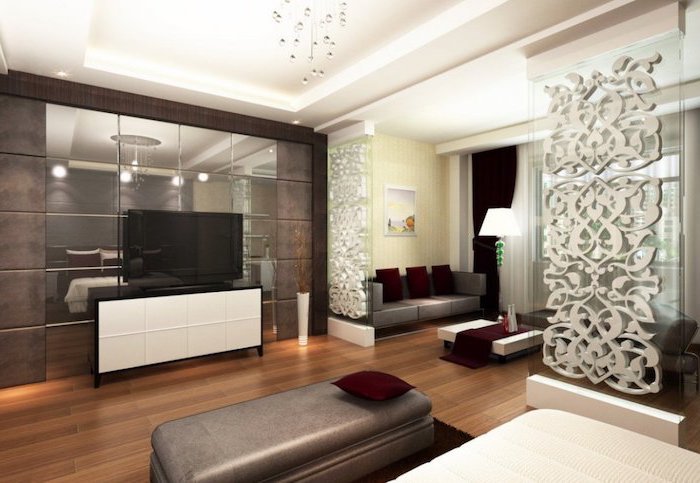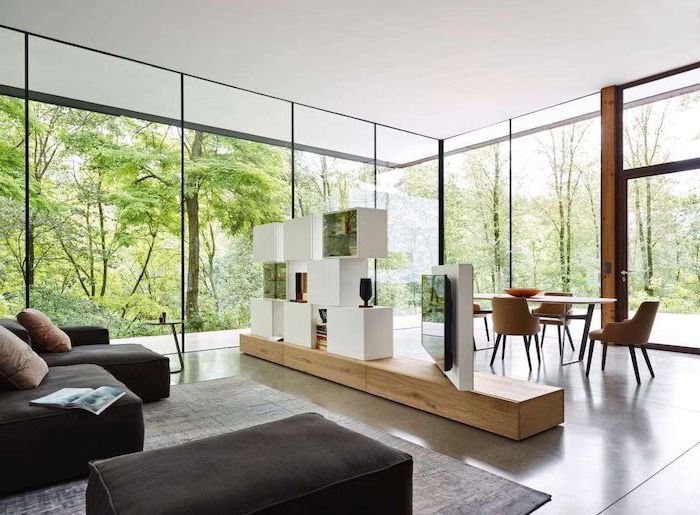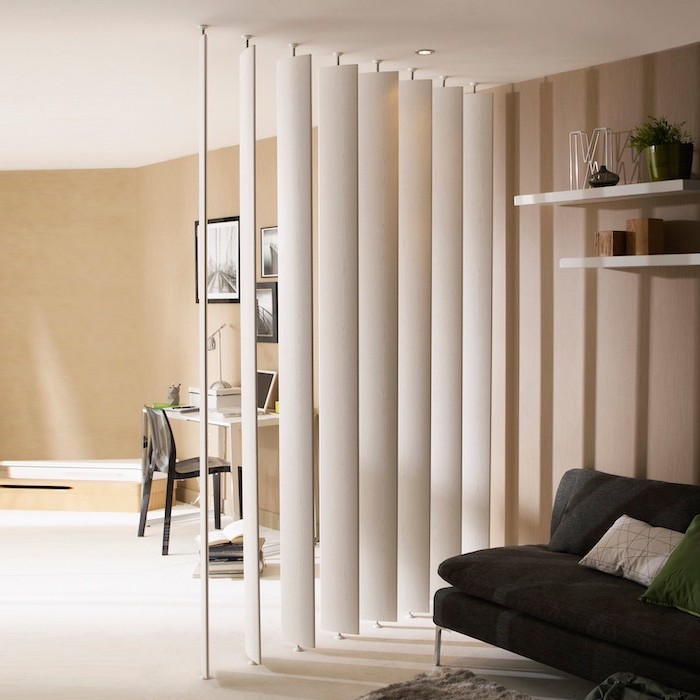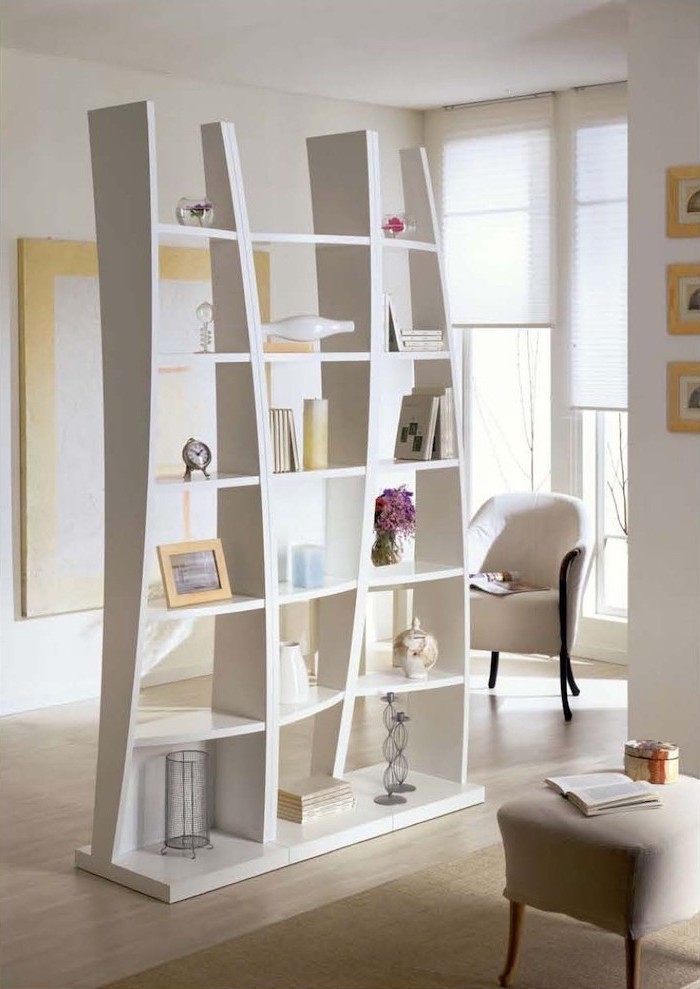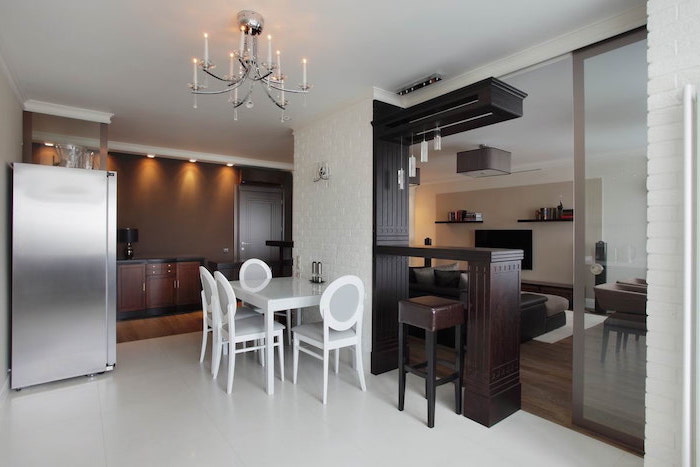 Decorative room divider between the kitchen and the living room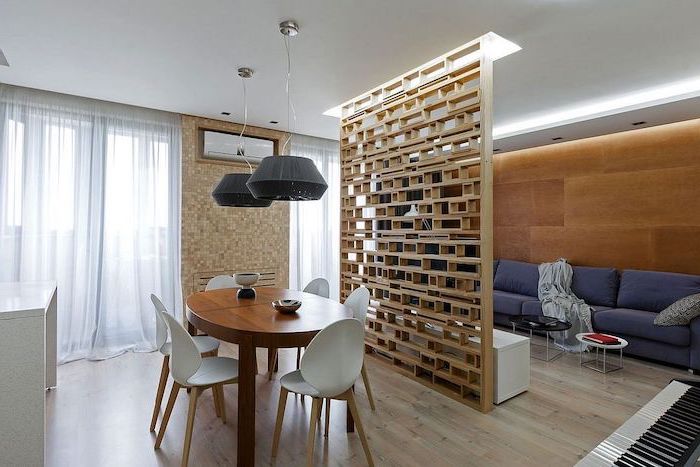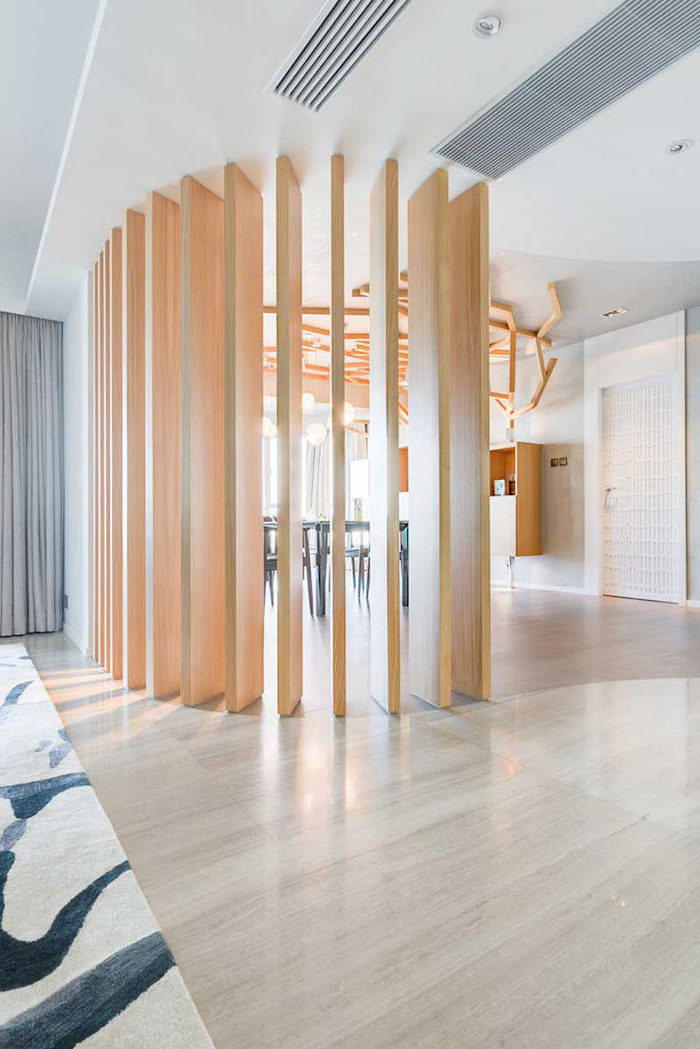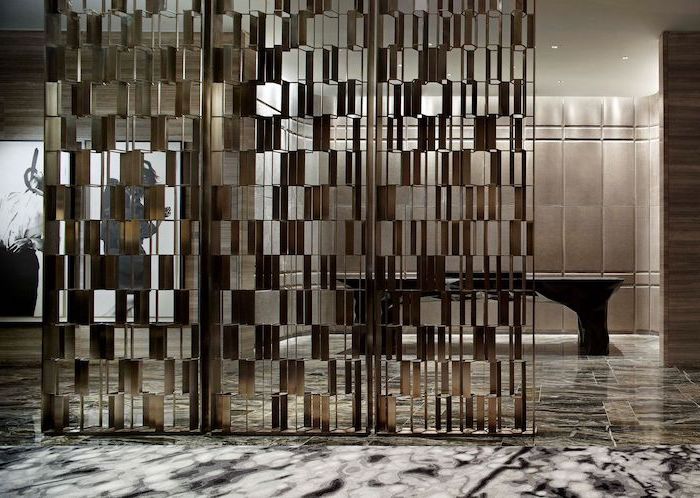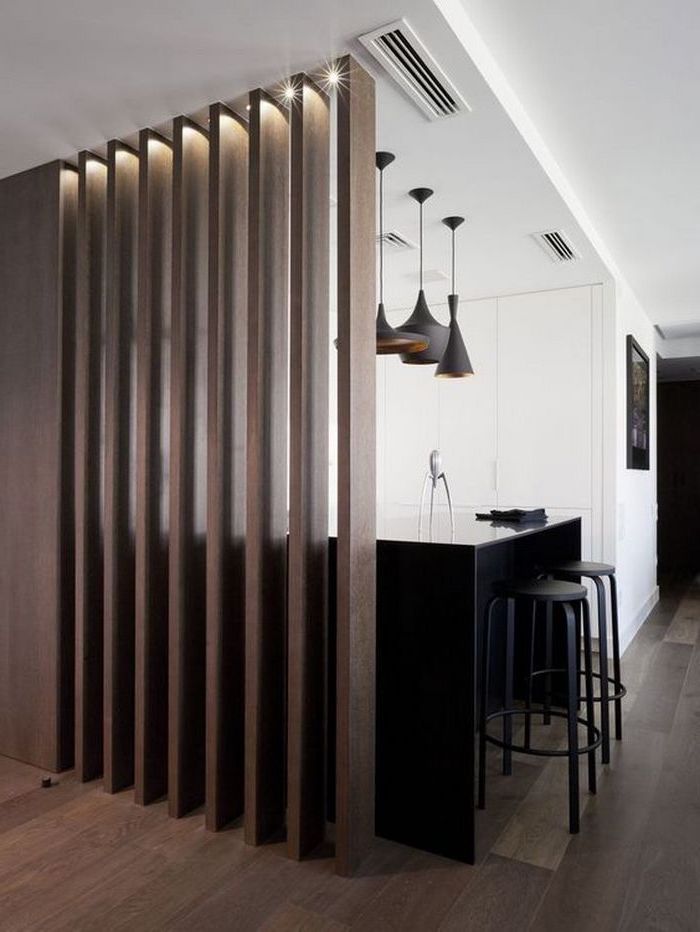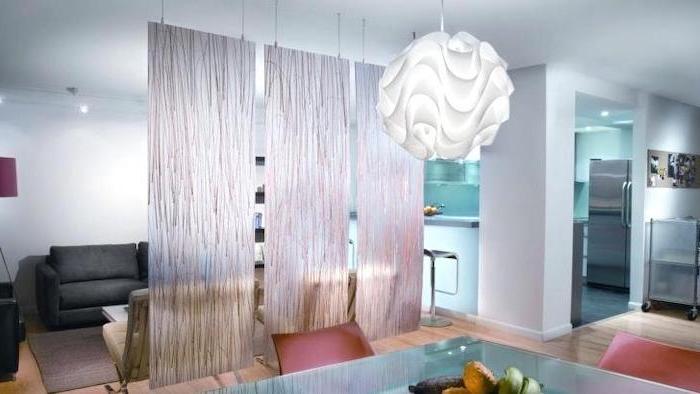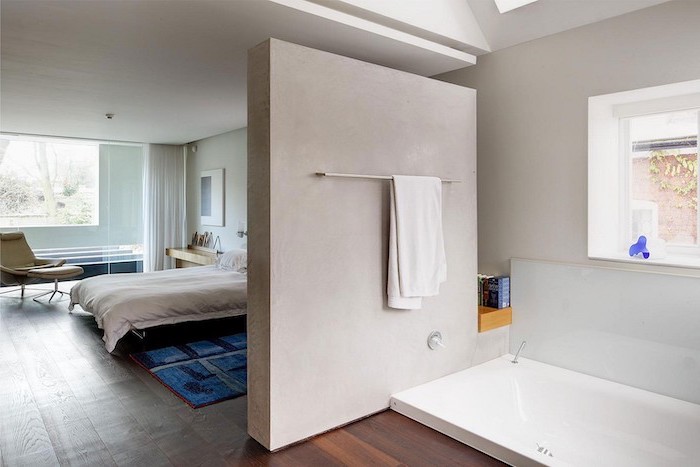 Become one with nature with this super creative room divider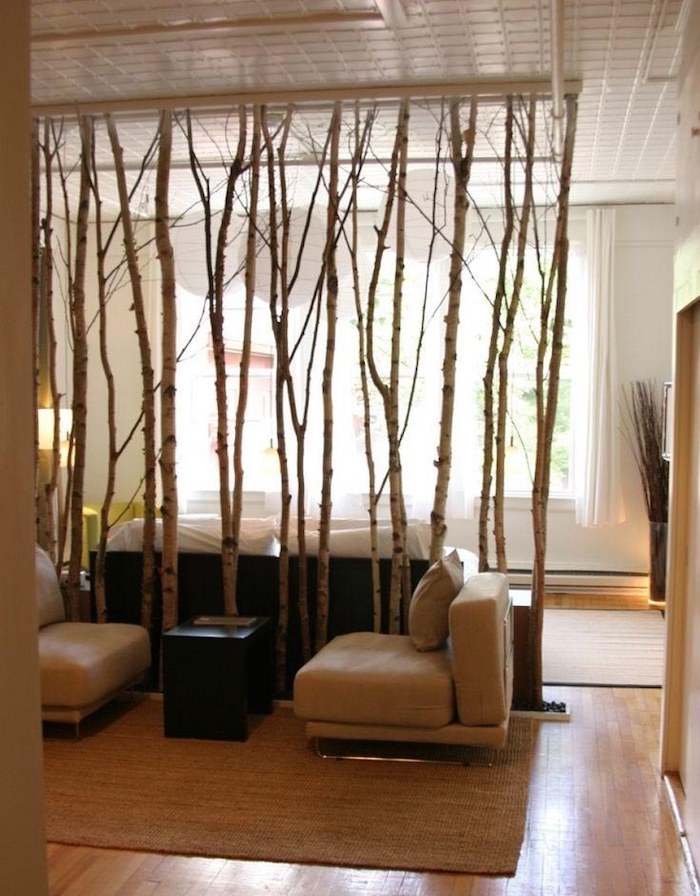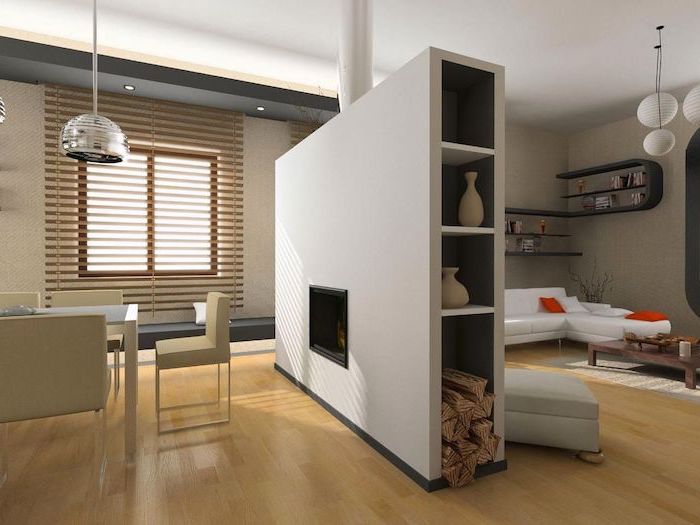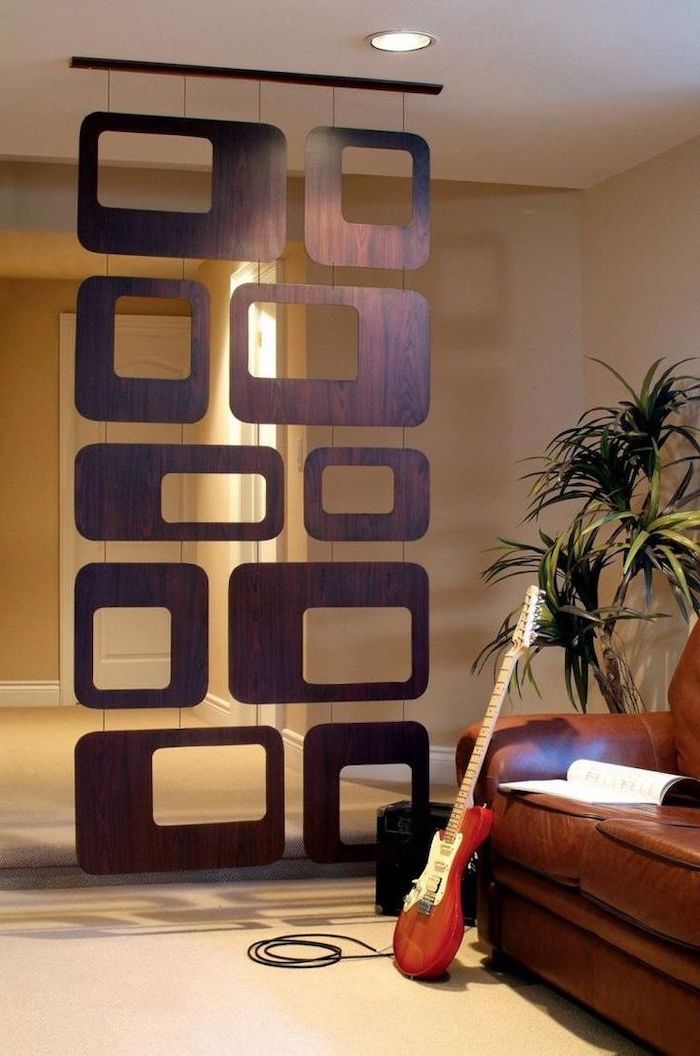 Room divider shelves are very practical and give you extra storage