Montgomery Apartment by Wheeler Kearns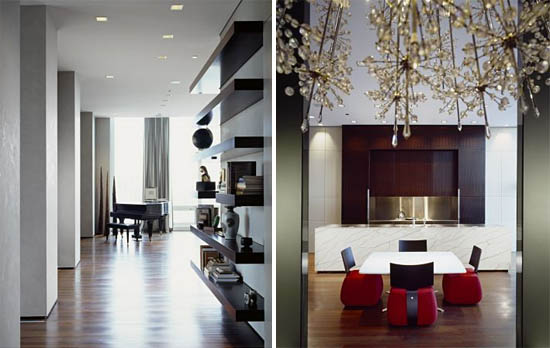 The Montgomery Apartment is residence for an art gallery owner, and family situated in Chicago, IL.
One feature that can catch your eye immediately is the bright red glass brick sculpture that is used to visually separate the living area from the walkway. A simple idea like that with so much impact.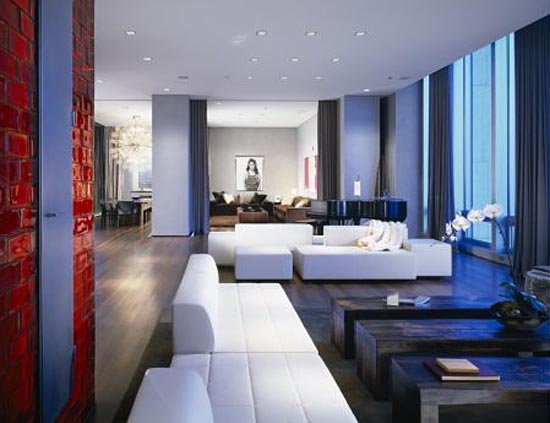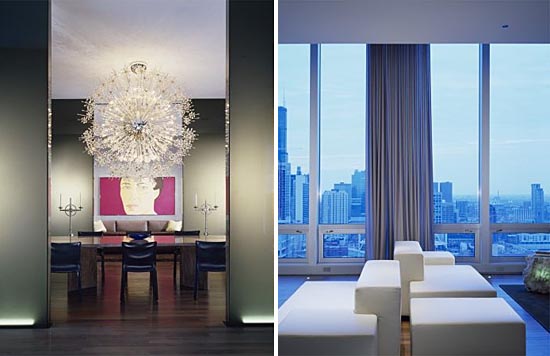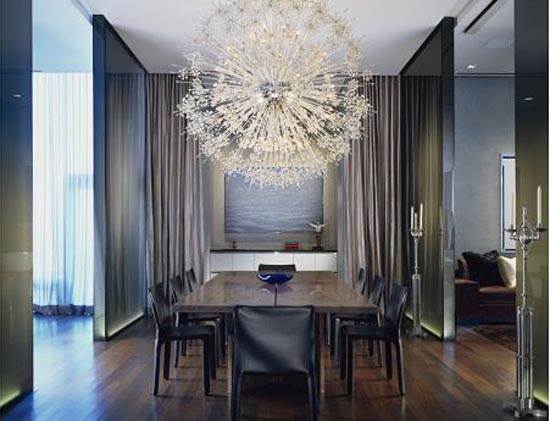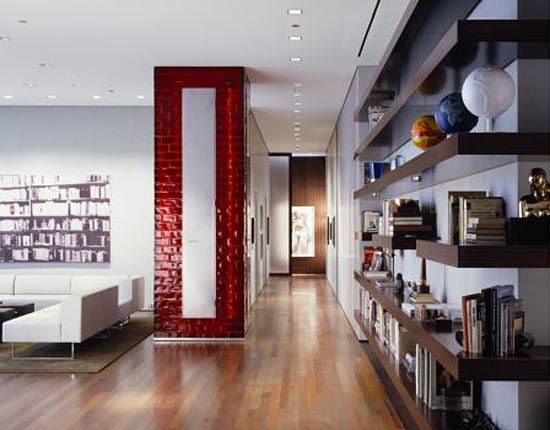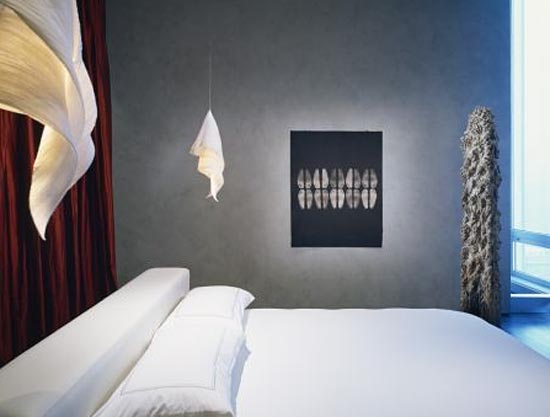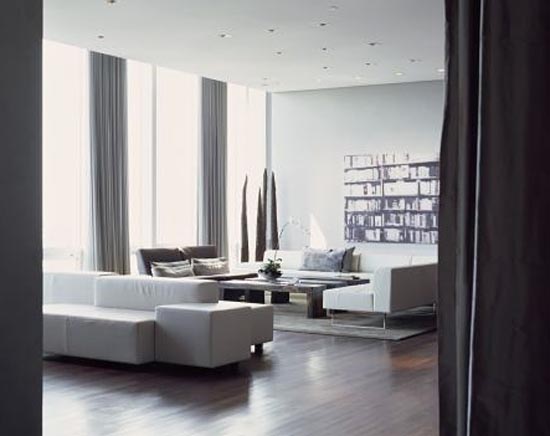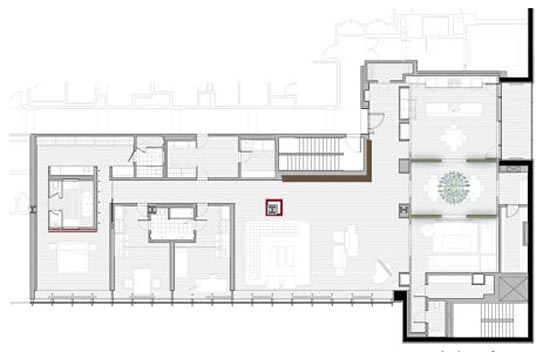 You can review Wheeler Kearns Architects webpage here.