Interior Design Spotlight: Staircases
Architecturally, stairs are there as a means to get from one floor of the house to another. But in terms of interior design, staircases can become a point of interest. Depending on the overall style of your home, you need to choose a staircase that enhances the aesthetic quality of the space. In this article, we'll shine an interior design spotlight on staircases.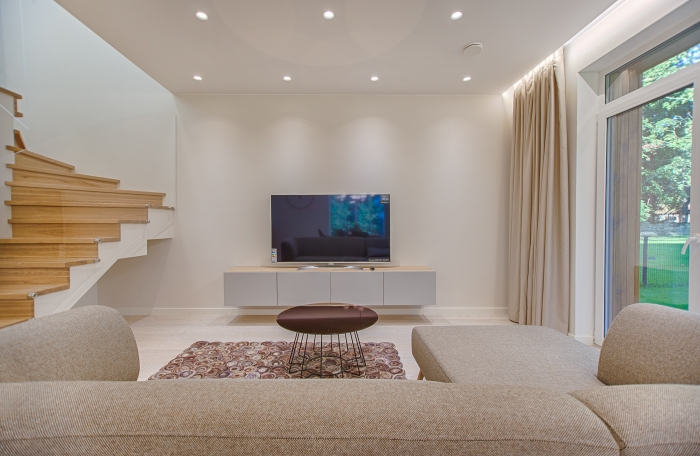 Materials
Before we talk design, let's first go through some of the most common types of materials used in staircases:
Wood: Wood is a one of the most used materials because of its versatility and the fact that it is relatively easy to work with. There are also many treatment options for wood – staining, painting, and varnishing, among others – which gives you a lot of freedom to achieve your desired look.
Steel: Spiral staircases and wrought-iron banisters are made of steel. While you can totally customize the look of steel staircases, you may have to pay more if you want a bespoke design.
Glass: Glass is less common in houses but are usually found in office and commercial spaces. It helps achieve a clean, modern look.
Granite: Just like glass, granite is more fit for modern spaces and homes. It can also be used to achieve an industrial look.
Carpet: Carpet brings a lot of coziness to a space. It is usually used on top of wood as a runner or riser.
Marble: Lastly, marble will help you achieve a classy look, which is best in traditional or European-style homes.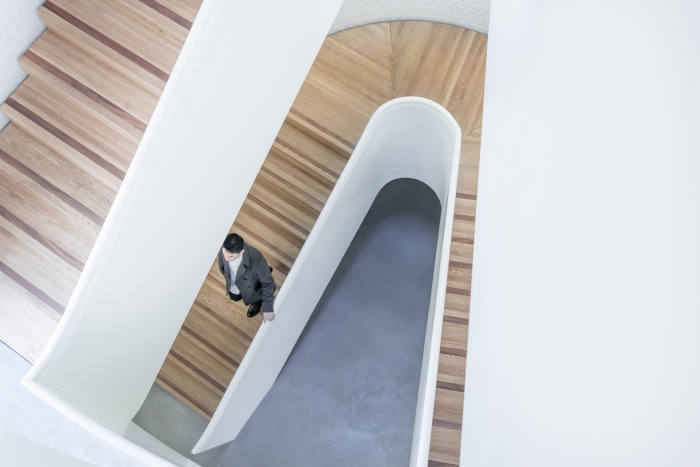 Also remember that you can always mix-and-match materials to get the perfect design for your home. To make the process easier and more convenient for you, check out available staircase balustrade kits that help you to plan and layout your stairs.
Style
Now that you know the most common types of materials used in staircases, let's talk design. There are nine different types of staircases according to build:
Straight staircases: As the name suggests, this type is pretty straightforward. However, it is also relatively simple in terms of design.
Quarter-turn or L-shaped staircases: If you want to place your staircase in a corner of the house, an L-shaped staircase will work best for you.
Half-turn staircases: You can also go with a half-turn staircase for a corner if you want to skip the short landing that comes with a quarter-turn staircase.
Three-quarter-turn staircases: If you want to get higher ceilings by cascading alternating floor levels, a three-quarter-turn staircase will help you achieve this look.
180-degree-turn/switchback staircases: This design looks a lot like a quarter-turn staircase, except it has a wider landing between stairs.
Circular staircases: A circular staircase opens the flow of the house from one floor to another and is perfect to get that "wow" factor. Choose this if you want to create architectural interest inside the space.
Spiral staircases: For smaller houses where every foot matters, a spiral staircase will help you save space that you can use for more important functions.
Winding staircases: This is a hybrid between a quarter-turn and a half-turn staircase.
Bifurcated staircases: It starts with a straight staircase and then splits into two. Placed directly in front of the front door, this will surely impress guests when you welcome them into your home.
When designing a staircase, remember to consider the interior design of the house. Choose materials and a style that fits the overall look of the space.