120 girls swimsuits to rock on the beach this summer
Summer is finally here. It is the season of warm weather, sunshine, beach vacations and cocktails. Sitting in the office right now, I imagine myself on the beach, sun shining on me, mojito in hand, listening to the ocean waves. If you feel the same way and are looking forward to planning your summer vacay, we would like to help you. Finding a great spot for your vacation is not very easy, but we are sure that you already have made some plans in your head. That is why, we are going to help you be the best dressed on the beach. In this article, we have gathered 120 girls swimsuits so awesome, all eyes are going to be on you.
Girls swimsuits for every body type and taste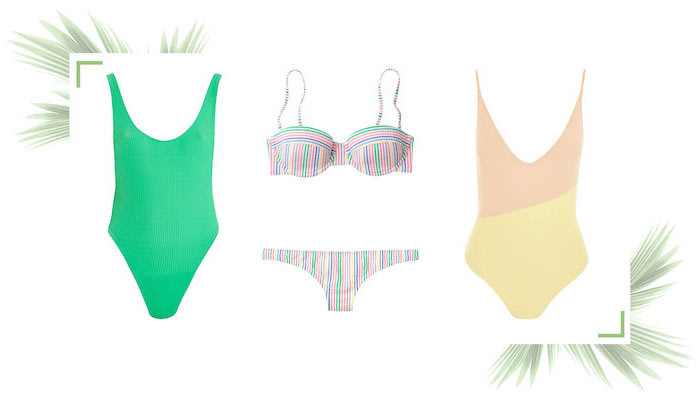 What types of swimsuits are there?
Bikini – the most common type. Two piece bathing suit with bra-cut top and bottoms. The most revealing out of all of them.
One-piece – pretty self-explanatory. One-piece bodysuit, which often has cutouts at the waist.
Tankini – the explanation is in the name. A tank top, that covers your upper body with separate bottoms.
Active swimwear – for the lovers of swimming and water sports. These can be both one or two-piece. What is different about them is that their designs are much simpler and cover more area of the body, just so you feel comfortable while swimming and not worrying about things popping out of your bathing suit, if you know what we mean.
Swim dress – inspired by the 80s. This is a one-piece bathing suit with an attached skirt. It really helps if you want to hide your hips.
Gorgeous design with an interesting summer print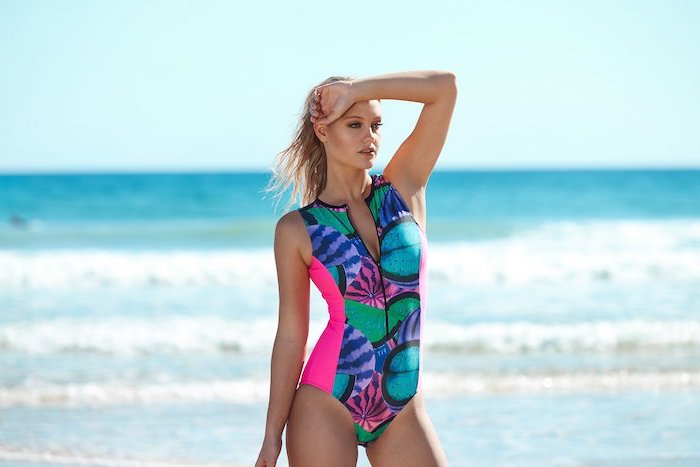 What are the most popular swimsuit top styles?
Triangle top – pretty straight forward. Triangles covering each of your breasts.
Underwire top – if you are looking for more support. This type of top looks almost like a bra. It has an underwire, so it provides a bit more lift and support.
Tie-front top – very self-explanatory. Interesting design where you tie your top at the front, rather than the back.
High-neck / Halter top – very popular and trendy in 2019. A top that is close to the neck and doesn't plunge.
Bandeau top – for girls with smaller chest sizes. This is a strapless top that is straight across. You might even find one with off-the-shoulder sleeve details for an even more interesting design.
One-shoulder top – asymmetrical and fun. This type of top has just one strap going over one of your shoulders.
Sport top – good for swimming. A top that looks just like a sports bra and keeps everything in place, in case you want to be a bit more active in the water.
Long sleeved top – for everyone who doesn't want to get sunburn. Once again, it is all in the name. Long sleeved tops are usually used by surfers, since they spend a lot of time above the water and need a bit more protection.
Girls swimsuits with floral patterns are all the rage right now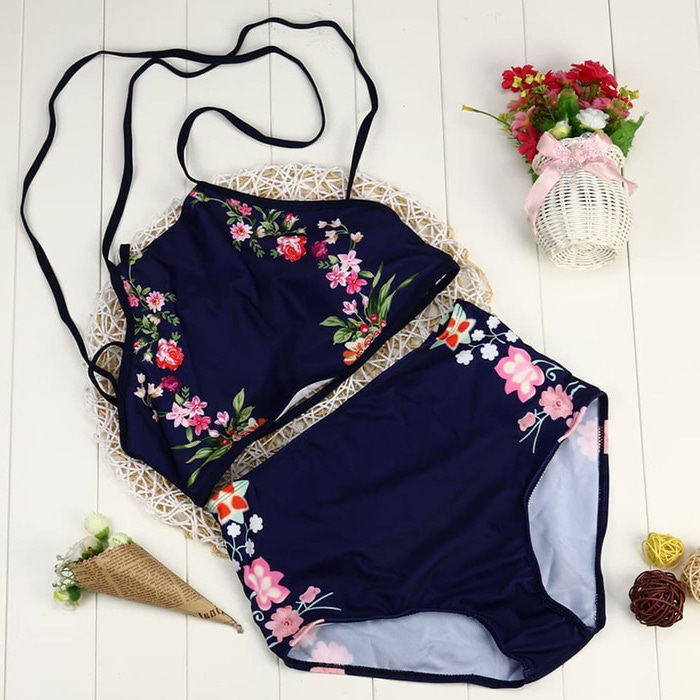 What are the most popular swimsuit bottom types?
Cheeky-cut bottoms – not too revealing. This type shows some skin, but not too much and are very flattering.
High-waisted bottom – the help we need to hide our "love handles". This type hits right under, at, or above the bellybutton.
Side-tie bottoms – perfect for keeping things in place. Bottoms, which have ties you can adjust to size, or simply keep as a fashion accessory.
High-cut bottoms – inspired by the 90s. They are cut right above the hip bone and make your legs look super long.
Scoop bottoms – an interesting design. Curved hipster style bottoms, which are lower at the centre and higher above the legs.
Ruched bottoms – a flattering style. This type has a little detail at the centre, which creates a very flattering line.
Thong bottoms – for the bold ladies. Do we need to explain more?
Super flattering one-piece swimsuit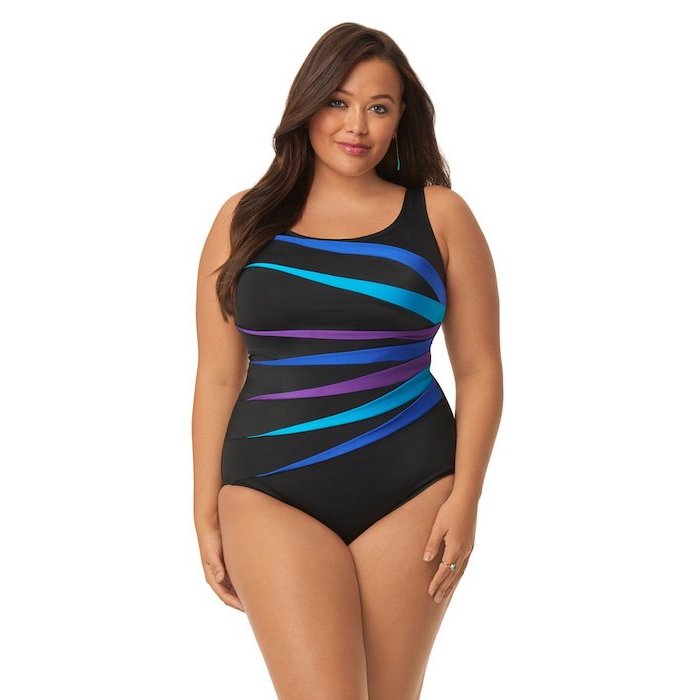 What swimsuit to choose according to your body type?
Flat butt. If this is something that you worry about, than ruched bottoms are perfect for you, because they create the illusion of a "bubble-butt".
Big butt. Avoid cheeky-cut or high-cut bottoms. Opt for better coverage, instead. What's more, keep your bottom one colour and your top printed, which will draw the eye away from your butt.
Broad shoulders. First of all, asymmetrical necklines are perfect for you. Secondly, play around with prints along the sides, which create the illusion of an hourglass figure.
Small chest. We feel you! Thankfully, there are plenty of bathing suits with padding and underwire. What's more, tops with embellishments and ruffles are perfect.
Large chest. On the other hand, there's that. You just can't win, can you? The answer is thicker straps, underwire and definitely bathing suits, which come with cup sizes.
Love handles. As we mentioned before, high-waisted bottoms are perfect for hiding love handles. Especially, if they are above the belly button. That way, you avoid creating a muffin top.
Short torso. Scoop bottoms, paired with halter neck or strapless will elongate your torso.
Beautiful print design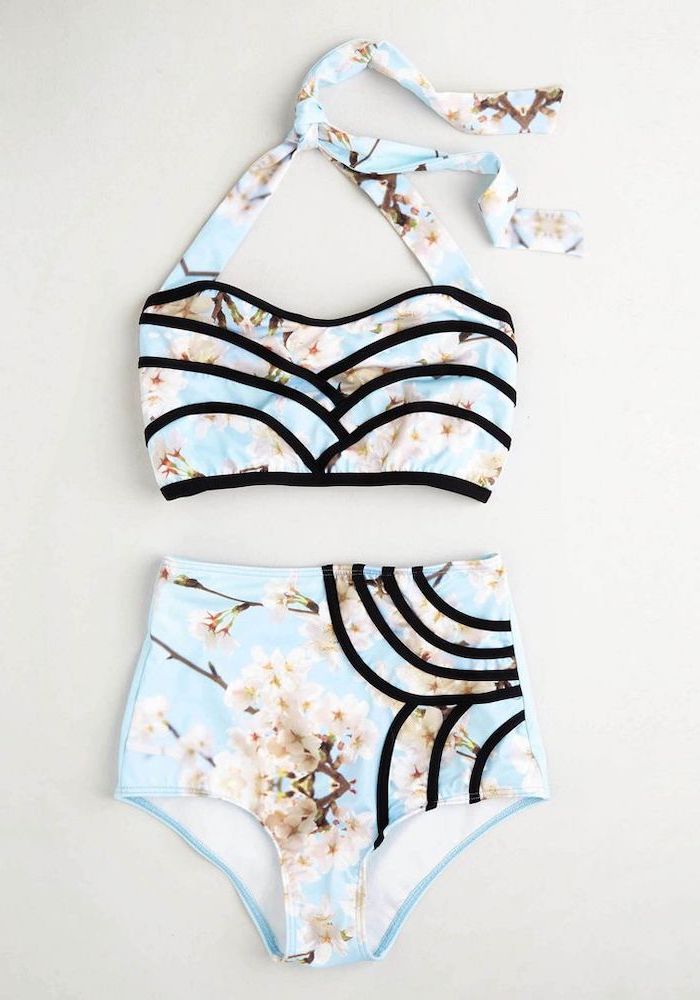 This article is here to help you pick the best swimsuit. However, you should definitely pick the one that you feel most comfortable in. It has already been established that all bodies are beautiful, so embrace your imperfections and remember to have fun. Scroll through our gallery to find more ideas for stunning girls swimsuits.
Gorgeous print to get you into the summer mood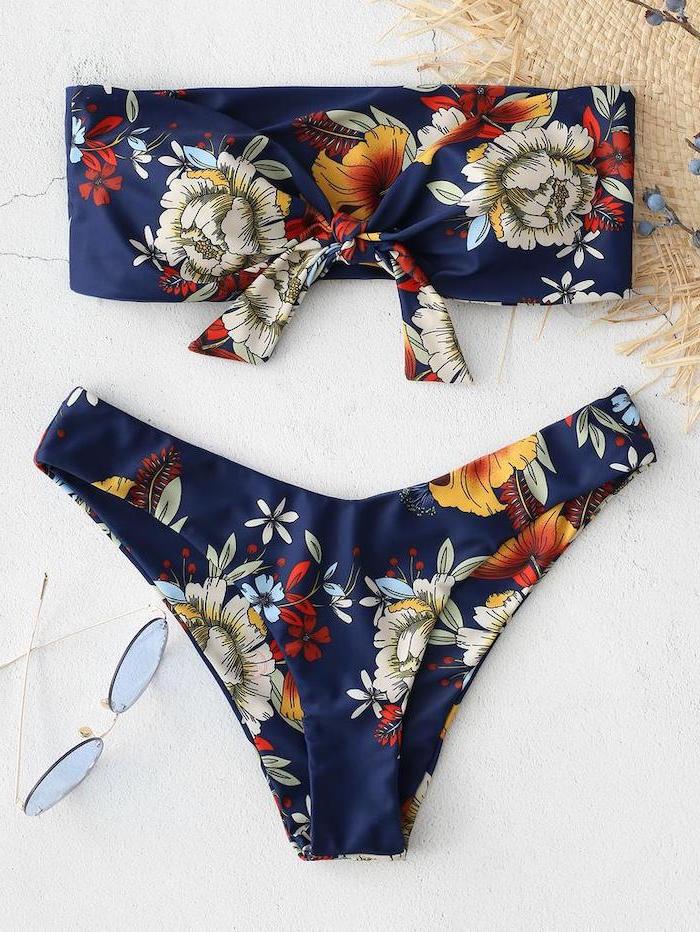 Fun striped design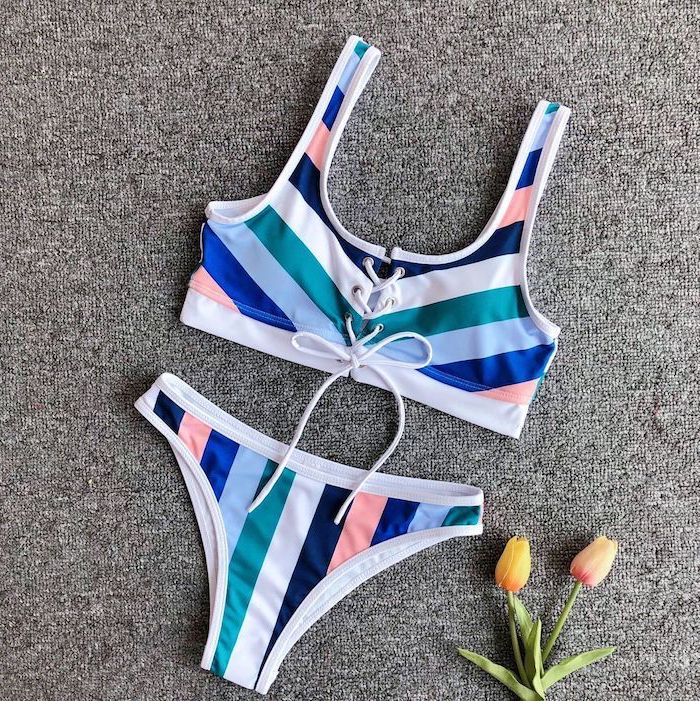 Simple, yet beautiful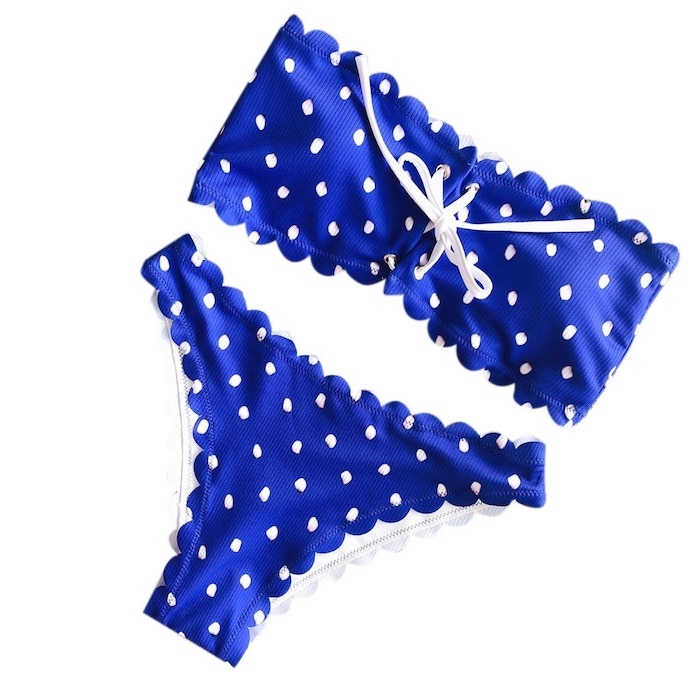 This one-piece is absolutely gorgeous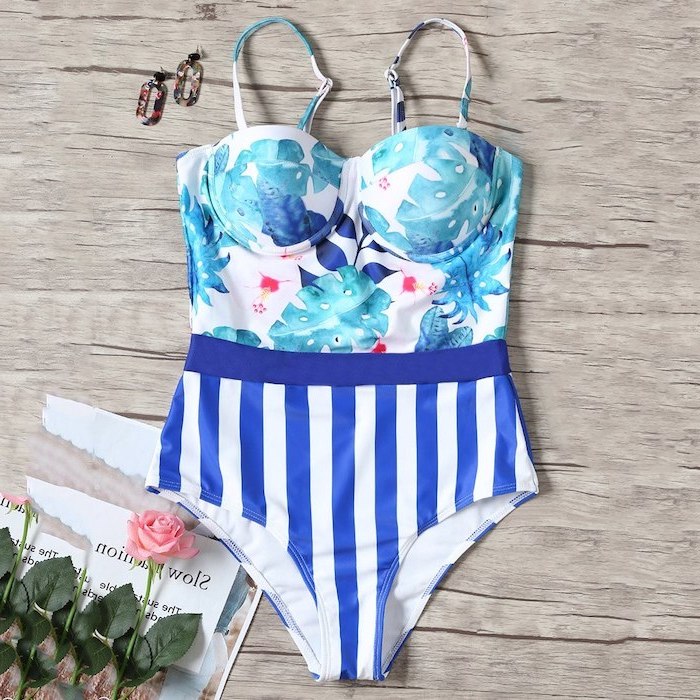 High-waisted bottoms are really trendy right now
And don't think we have forgotten about the little ones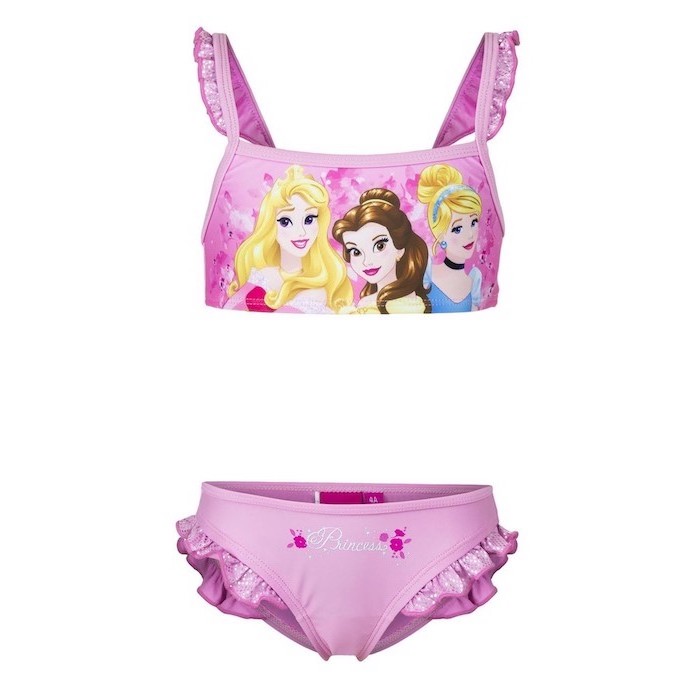 Prints in colours that scream summer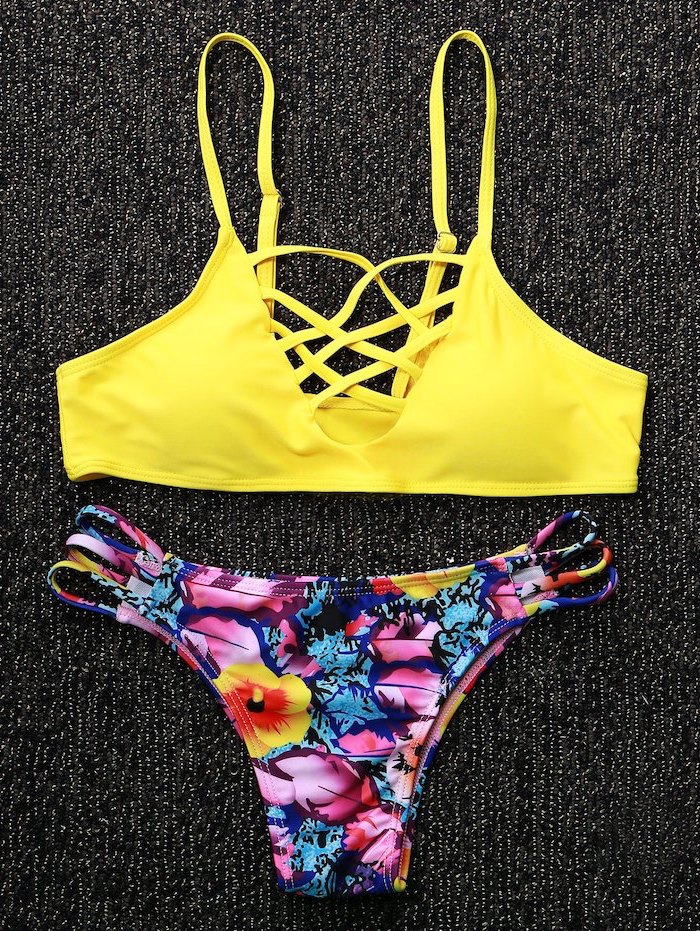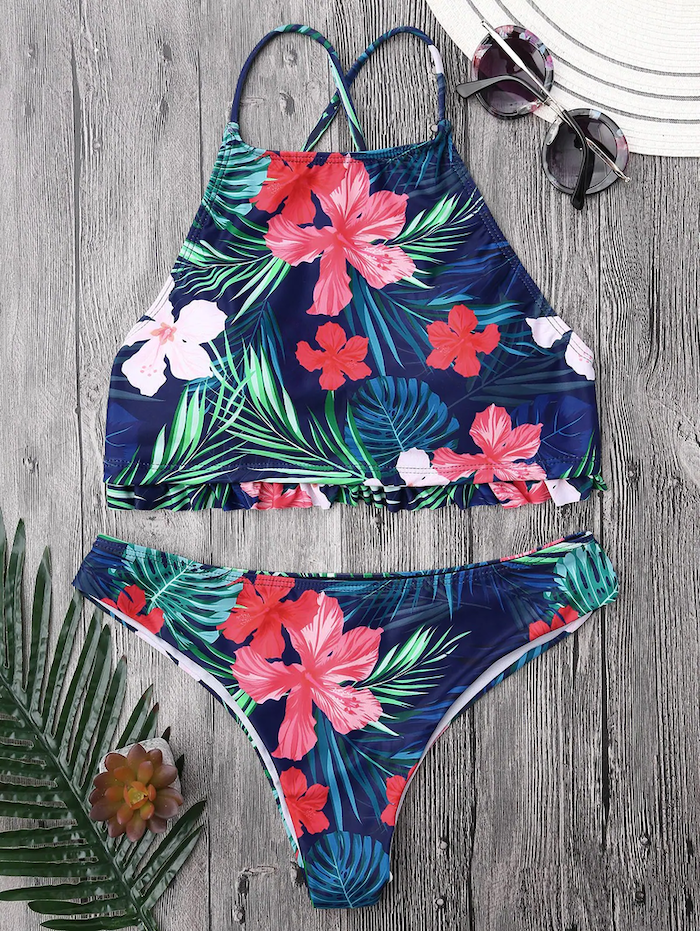 Fun example of active swimwear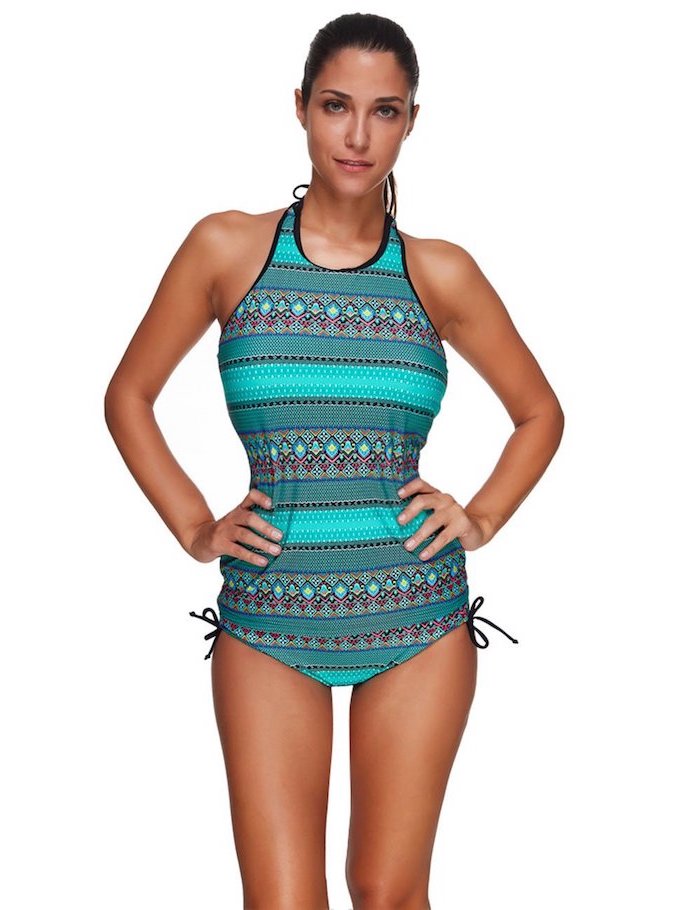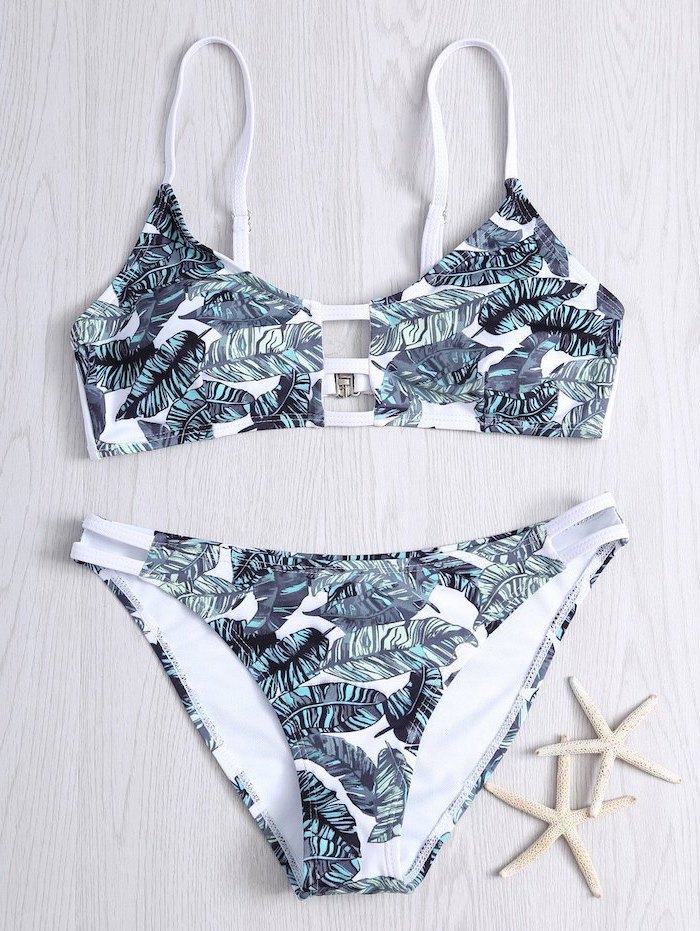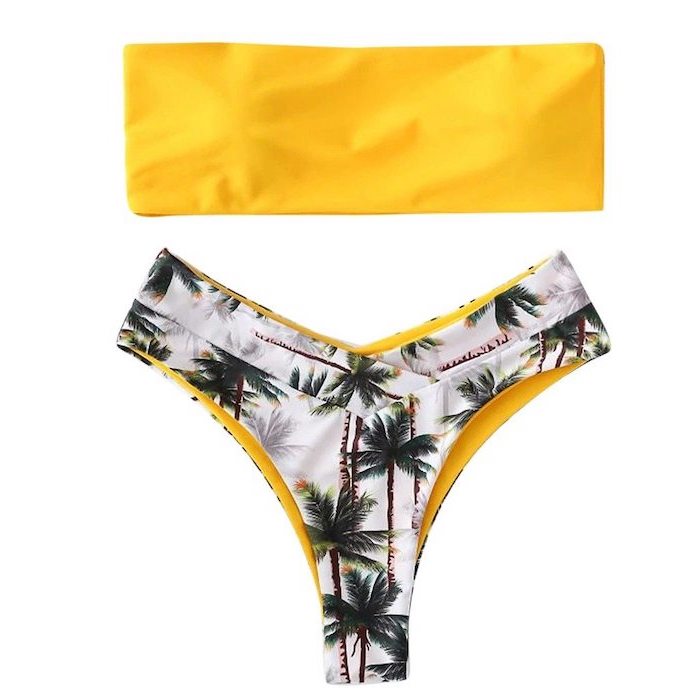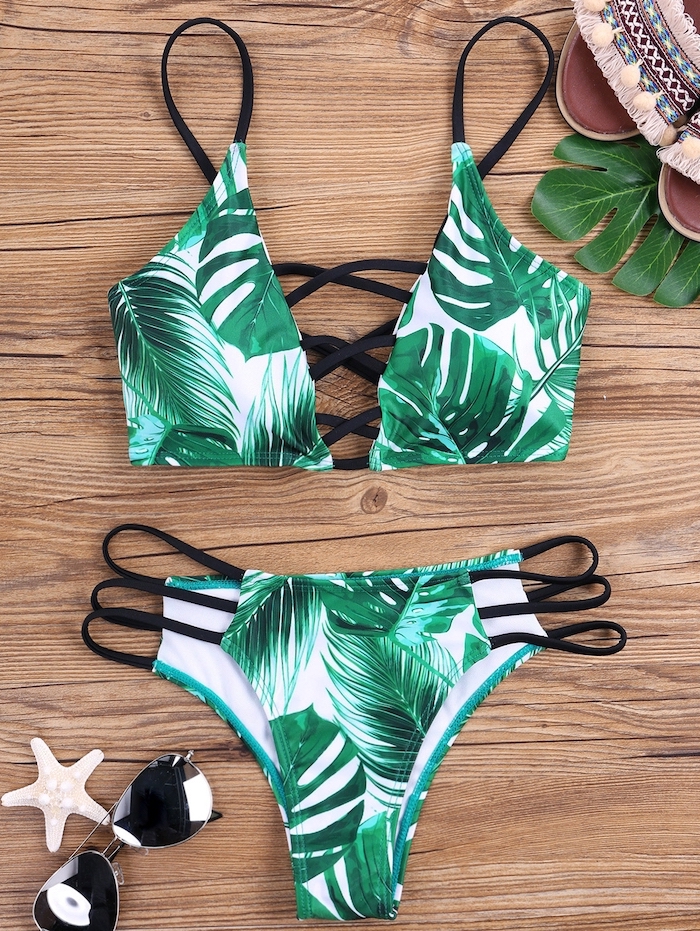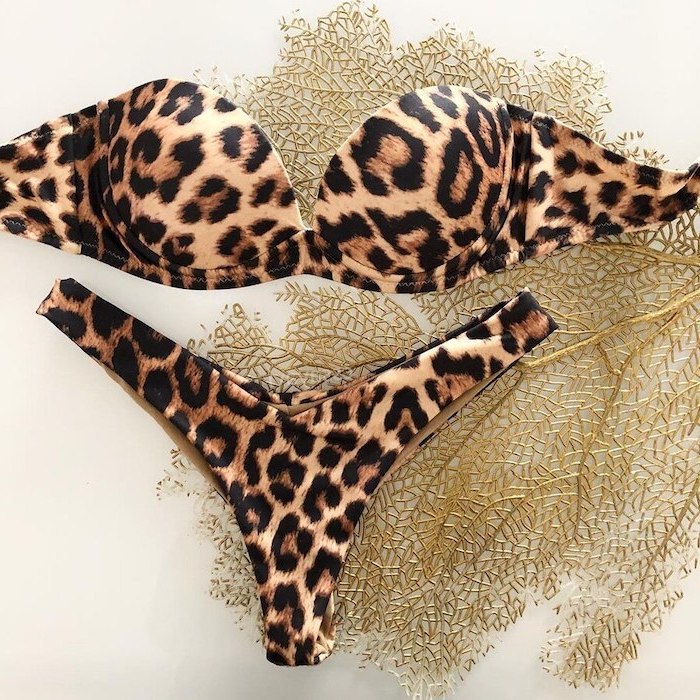 Girls bathing suits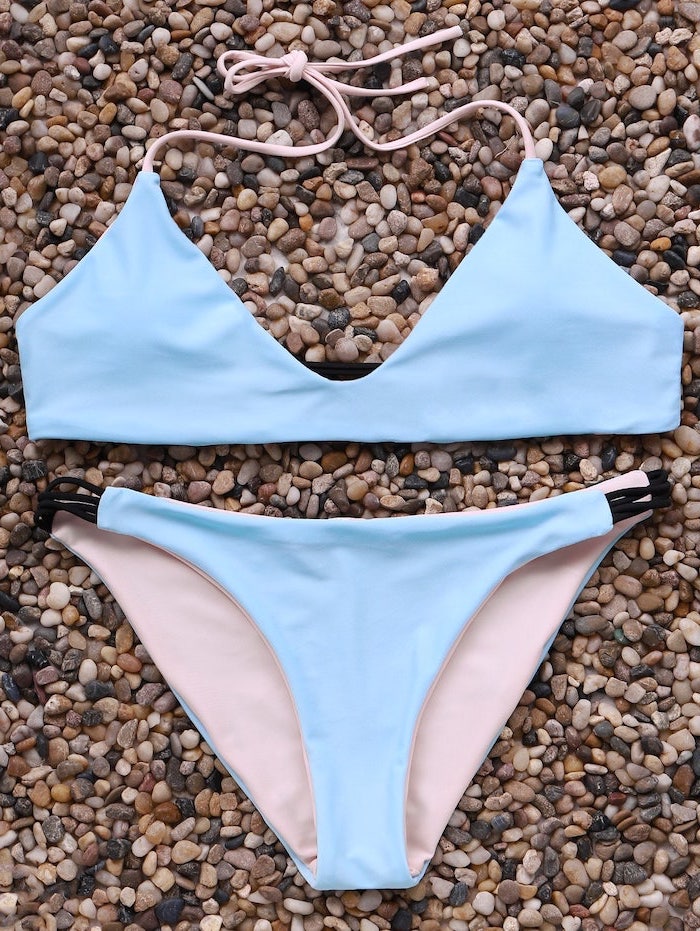 Mermaid swimsuit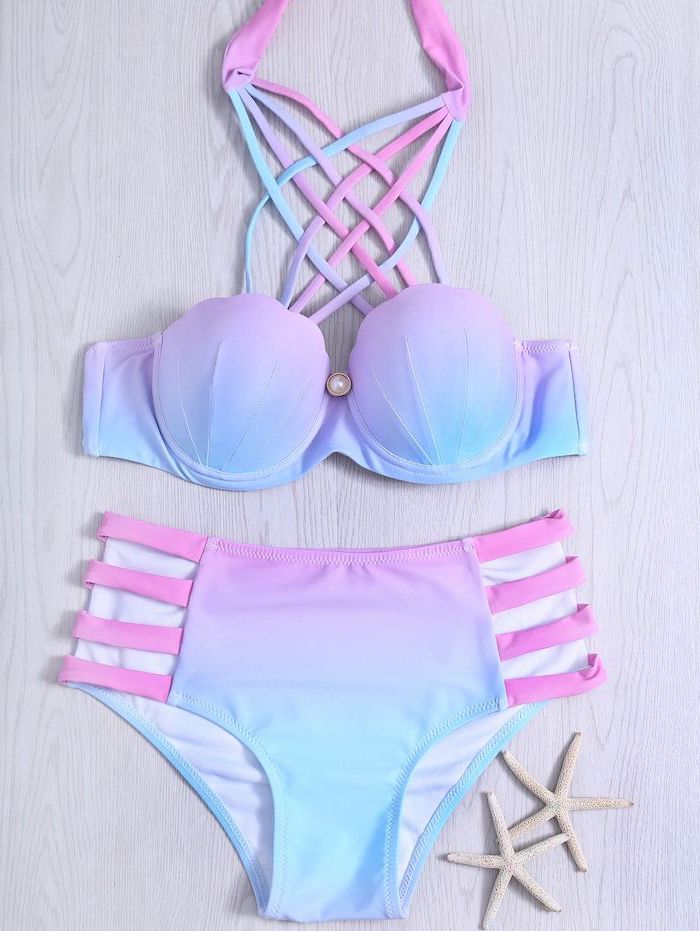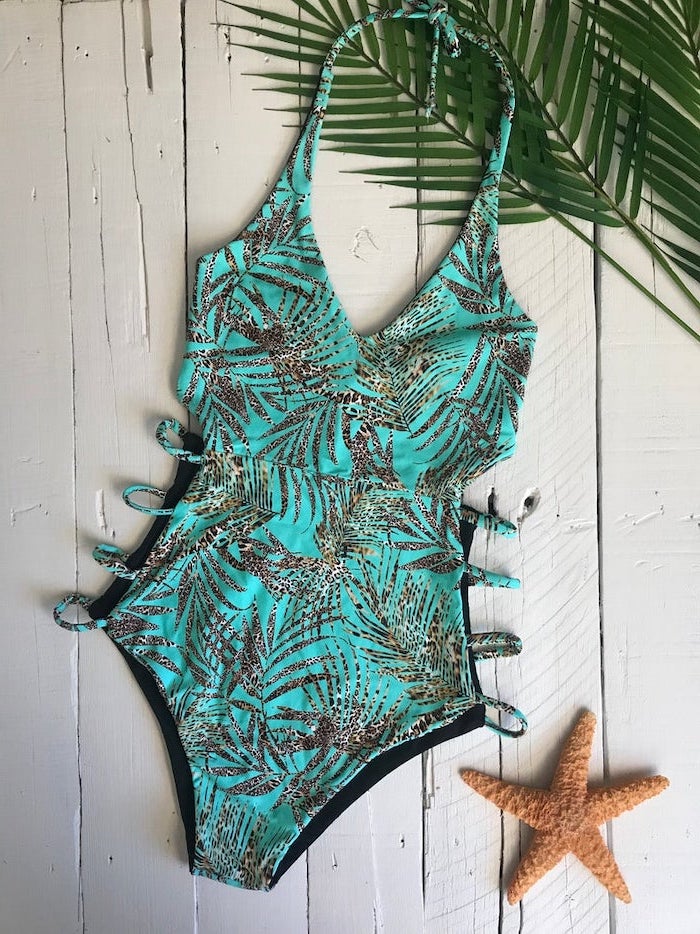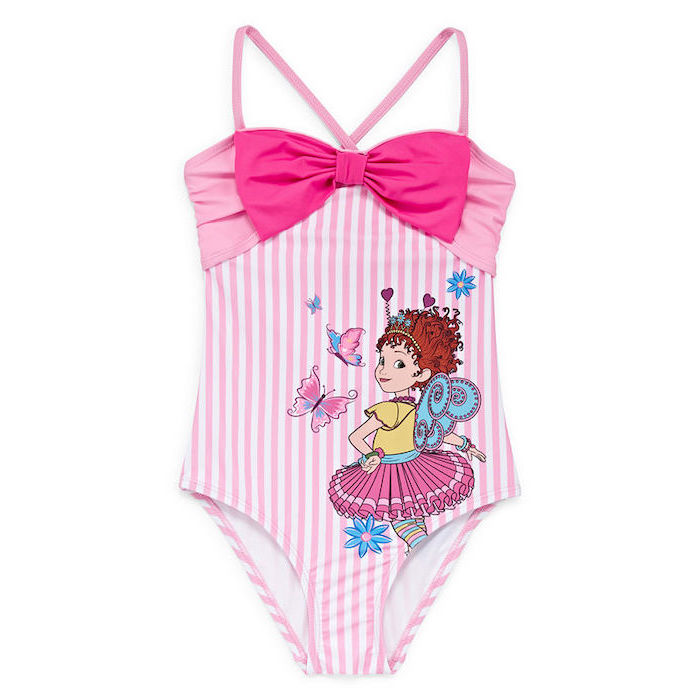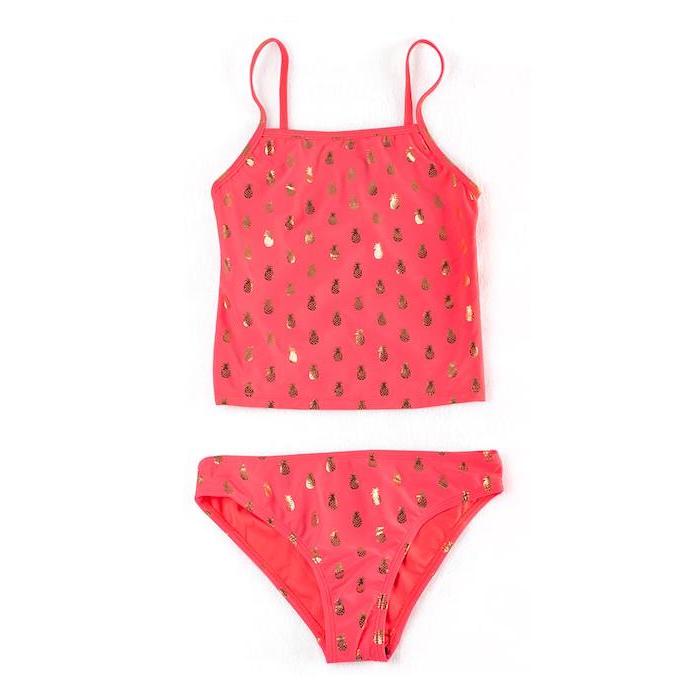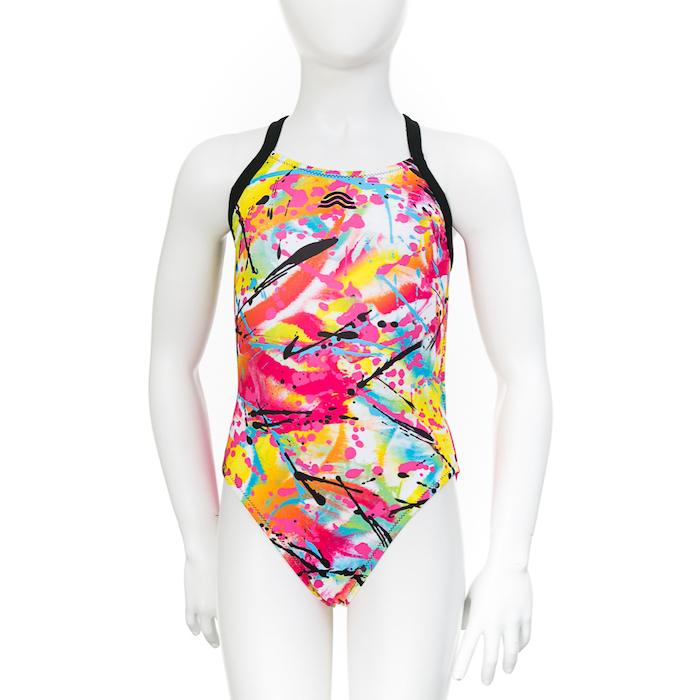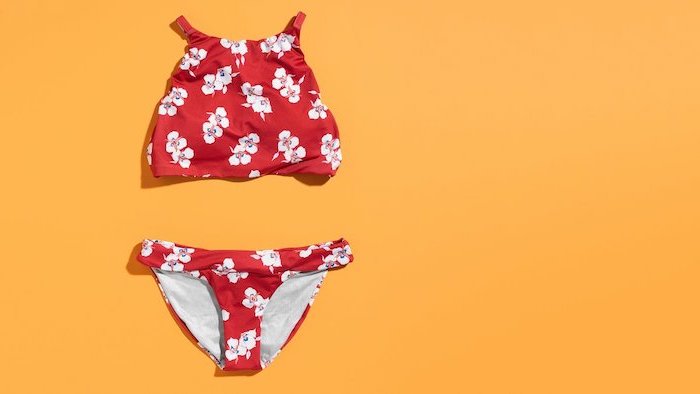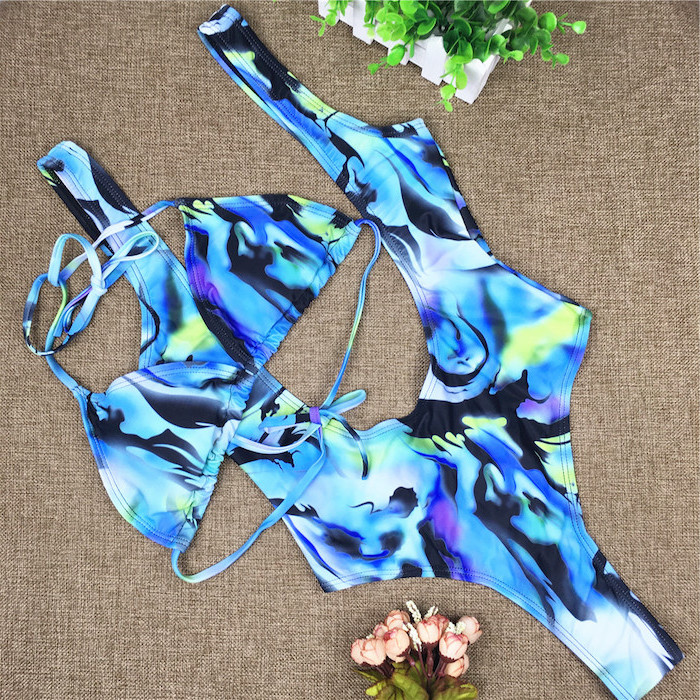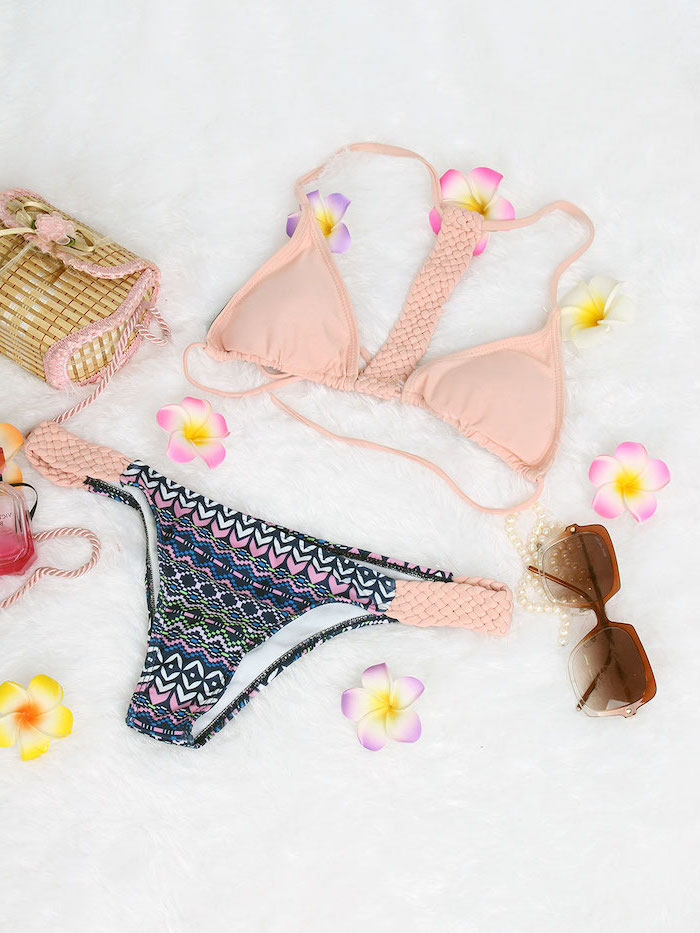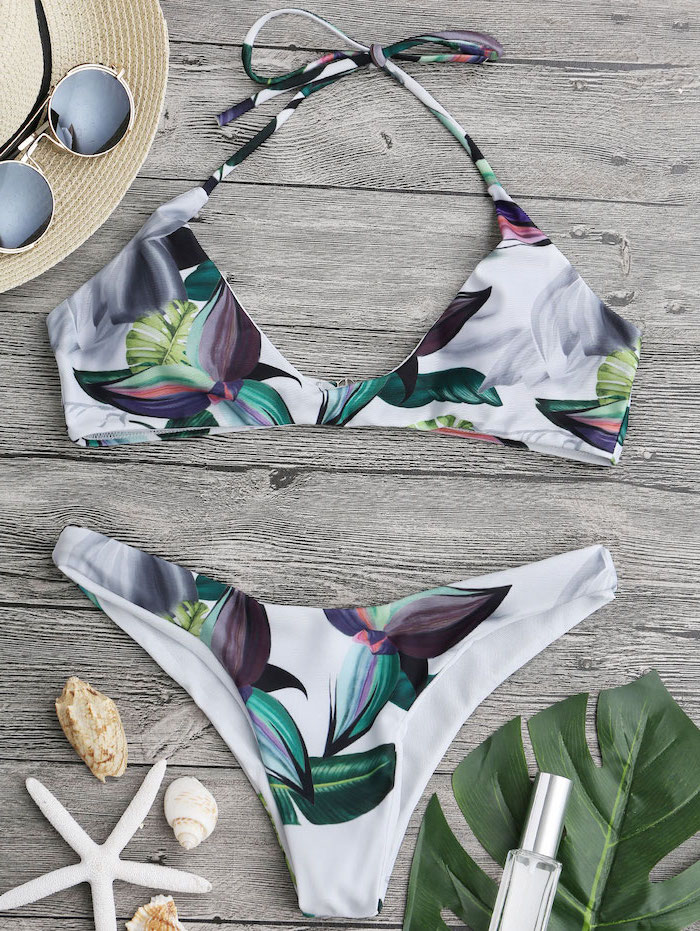 Bathing suits for teens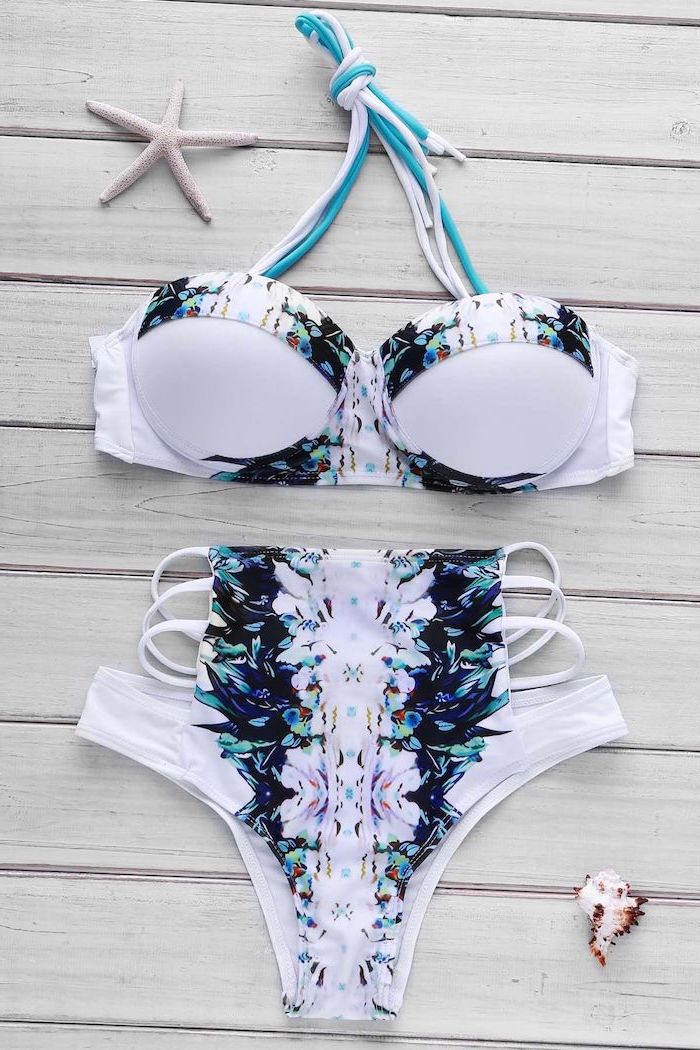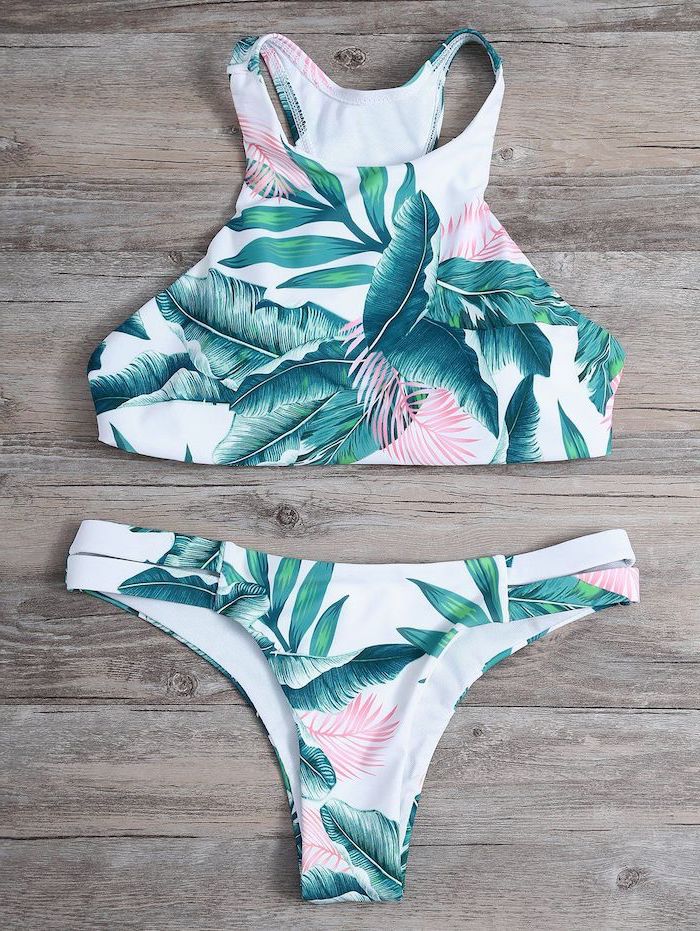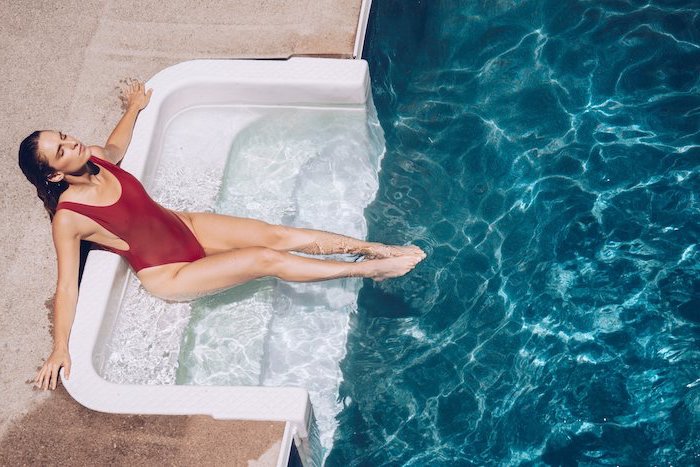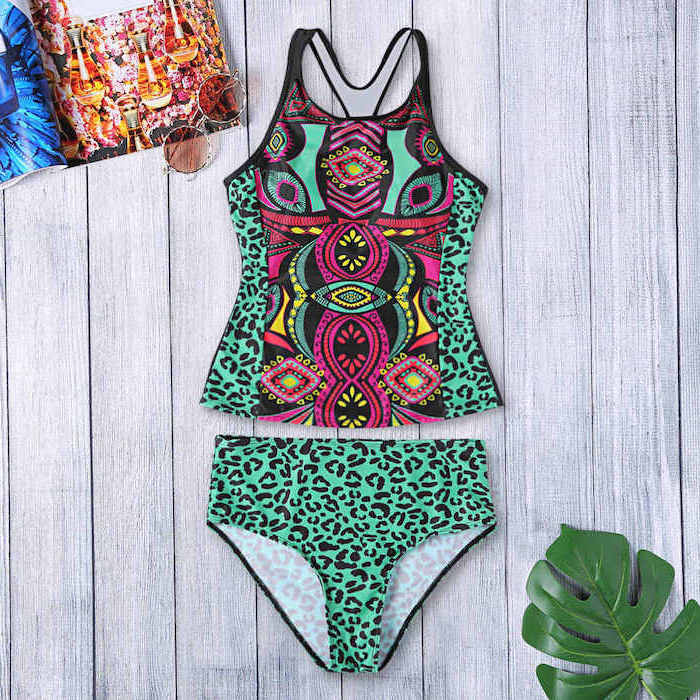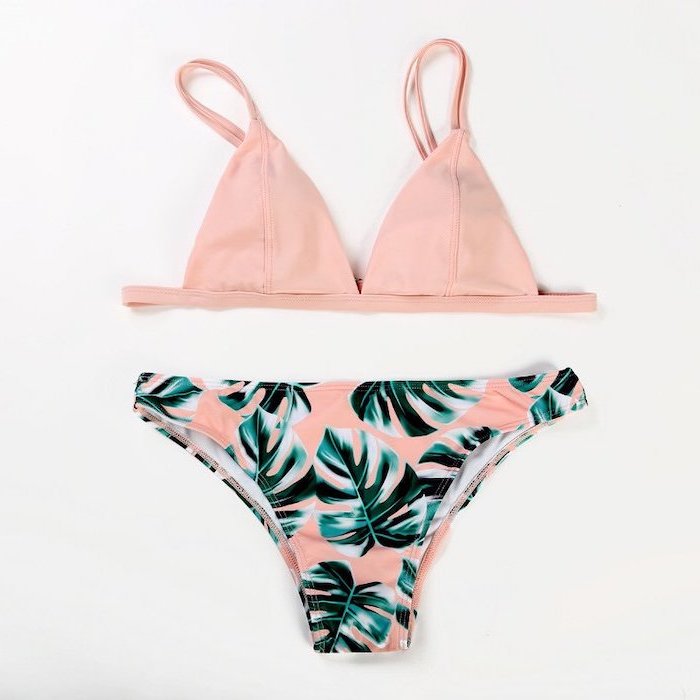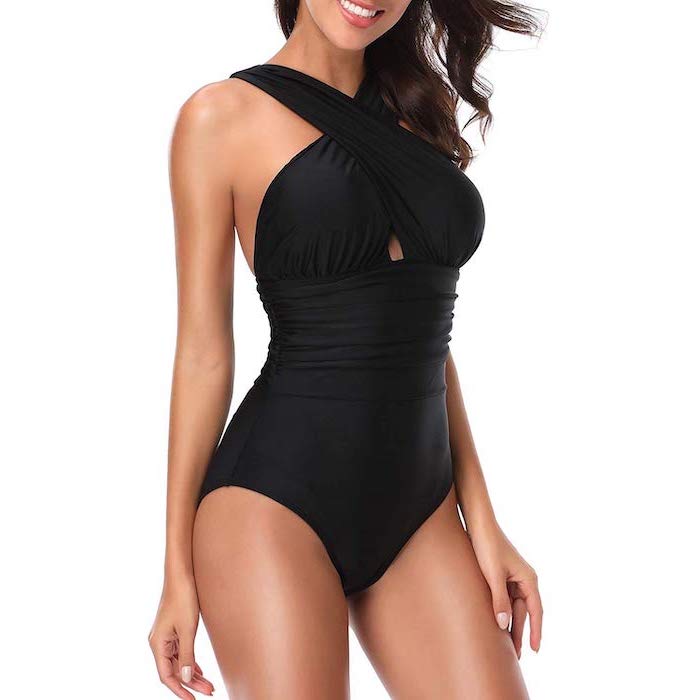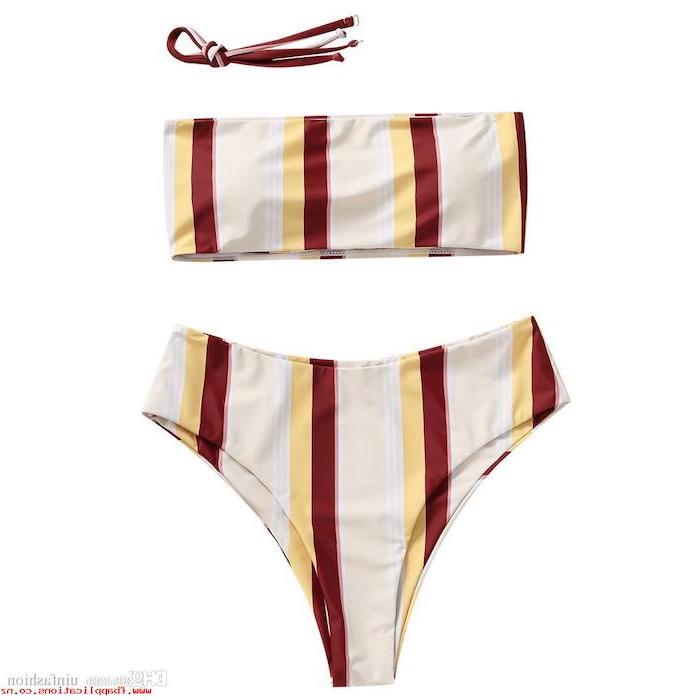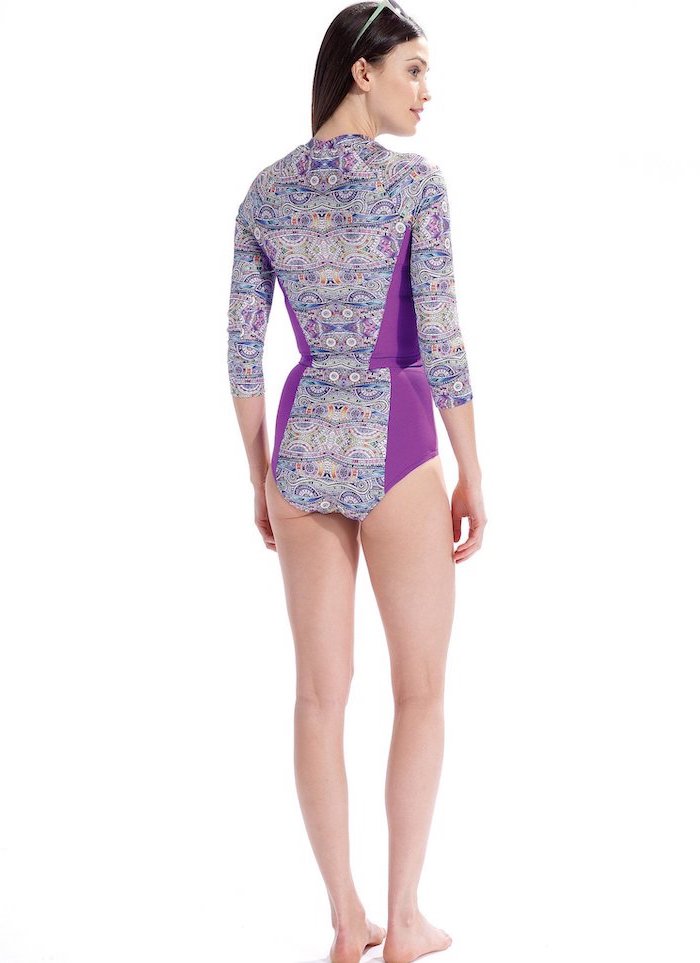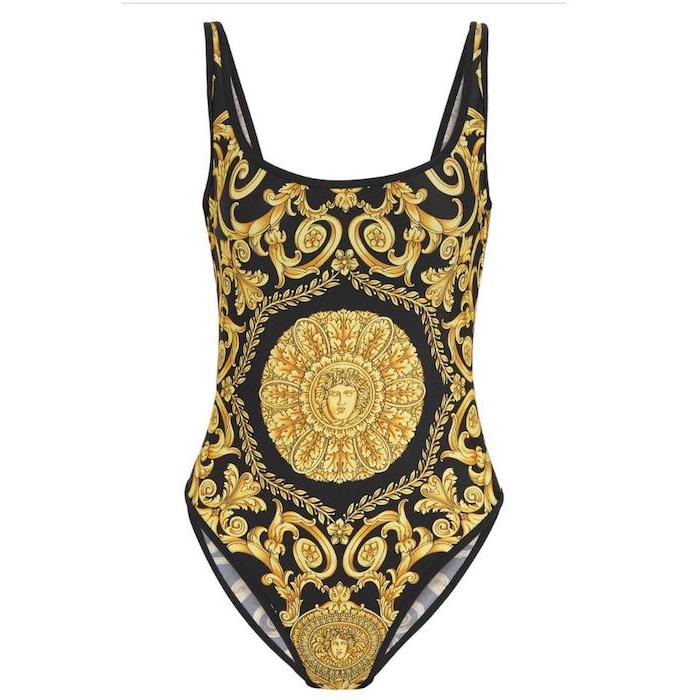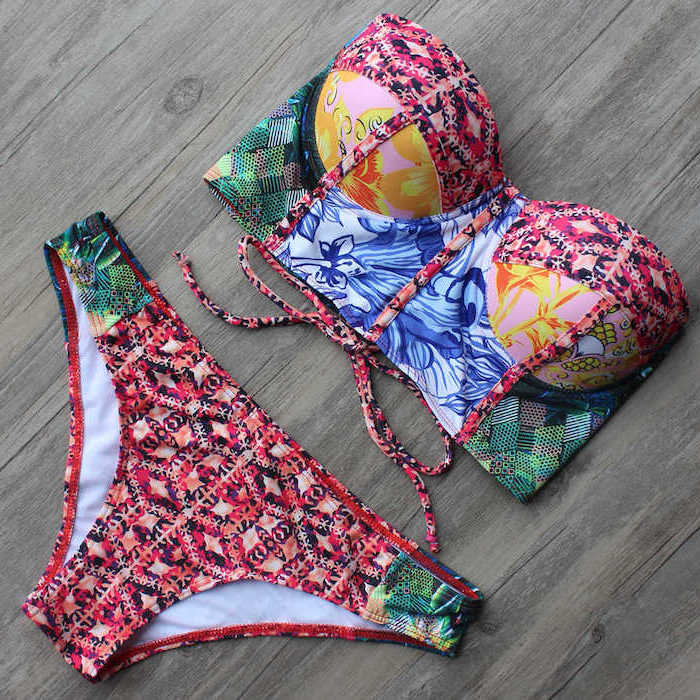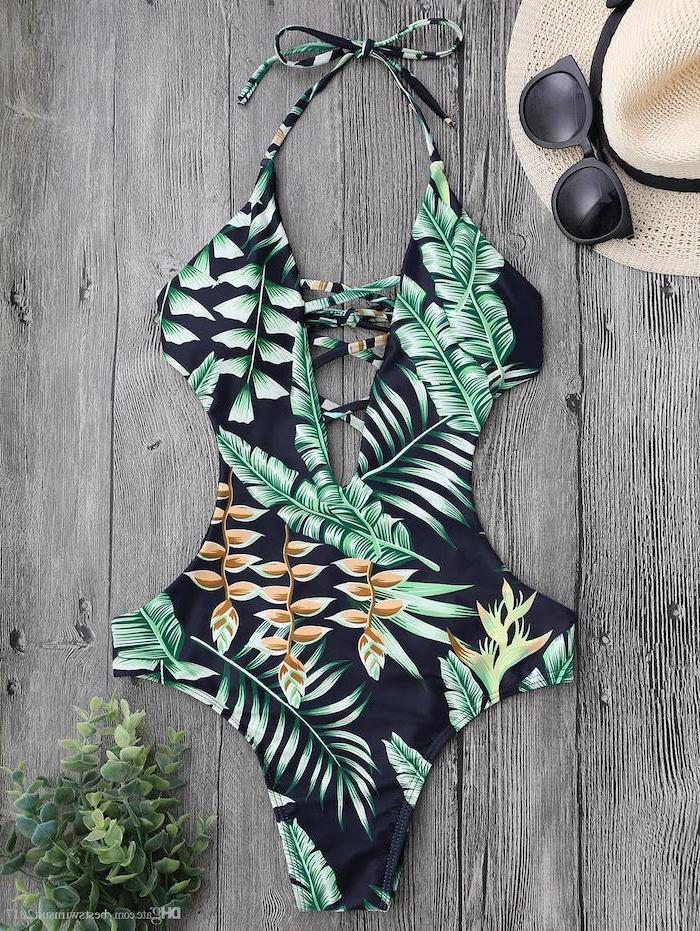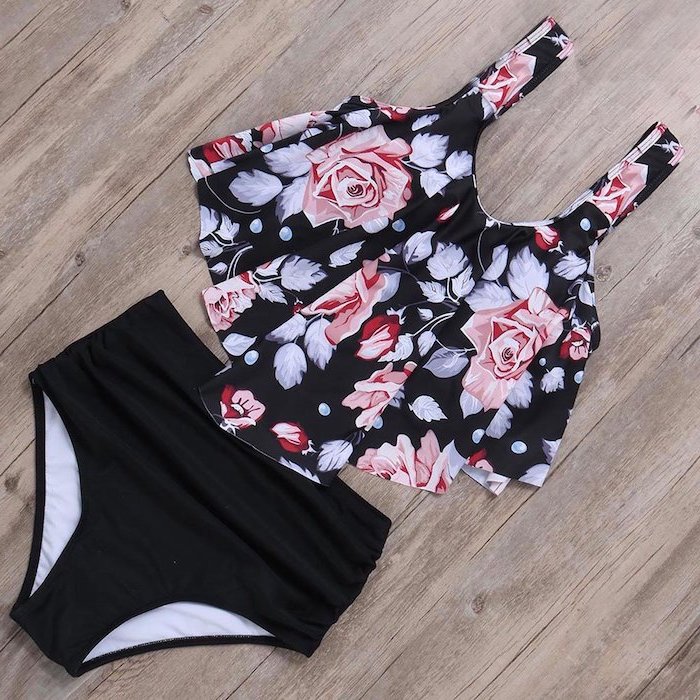 Bikinis for girls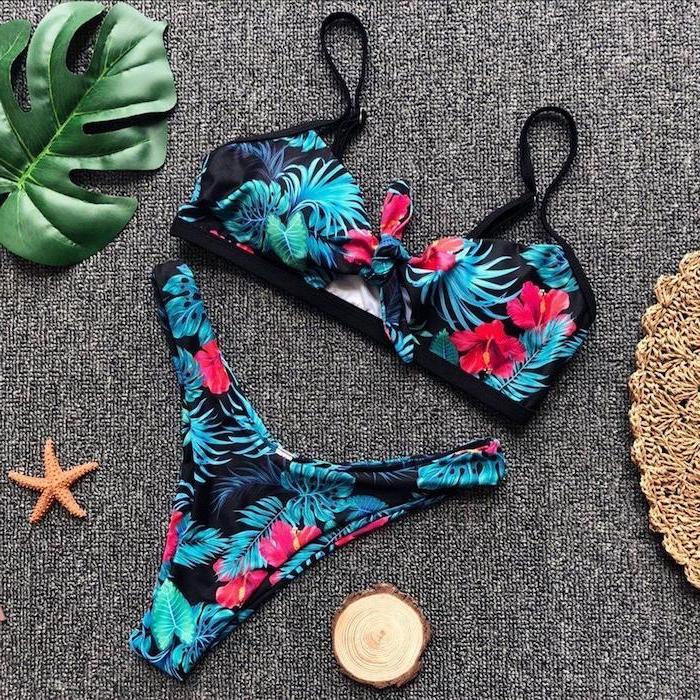 Black patterns look very stylish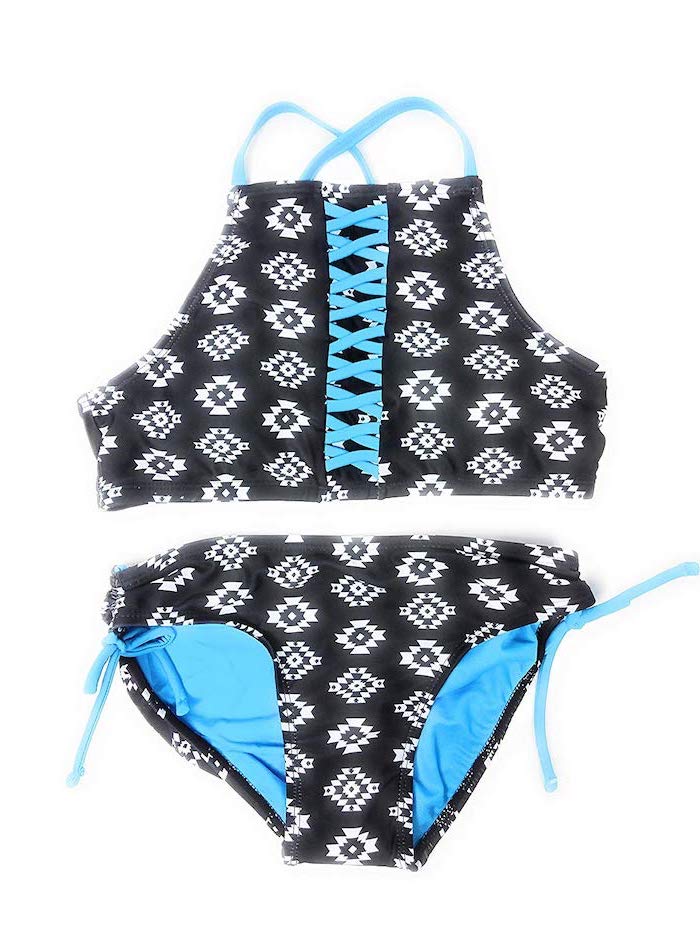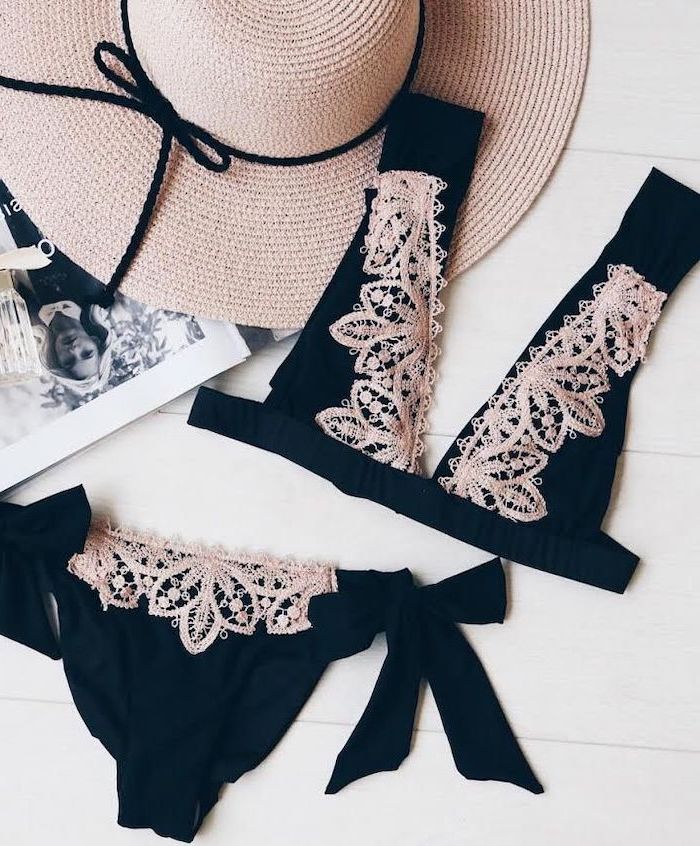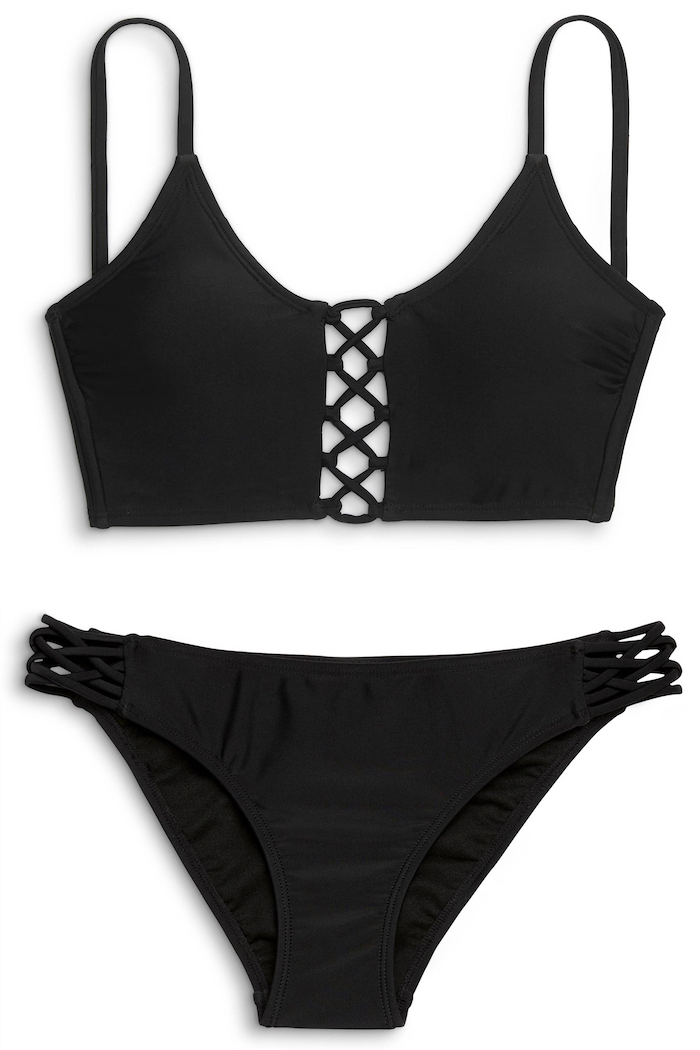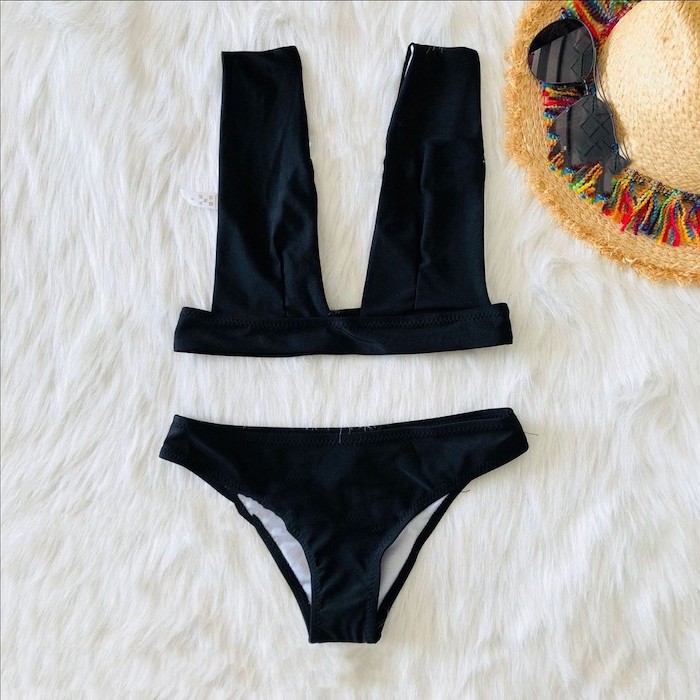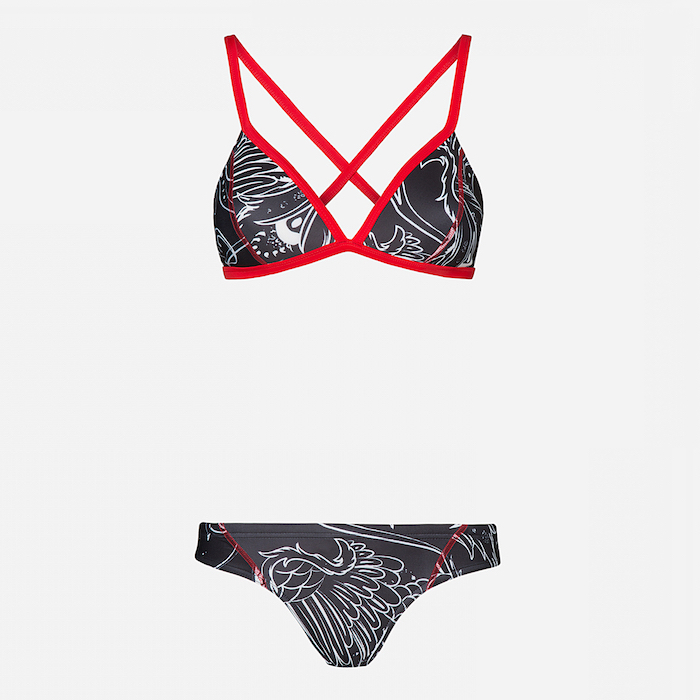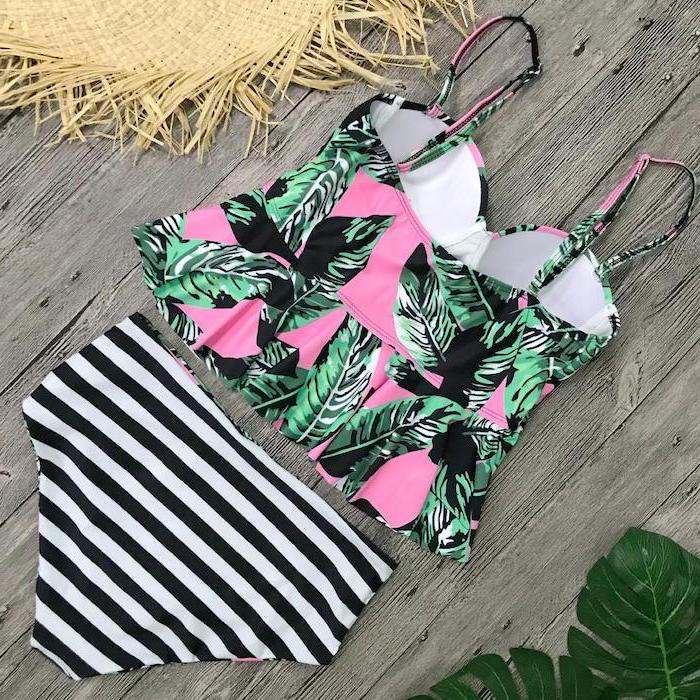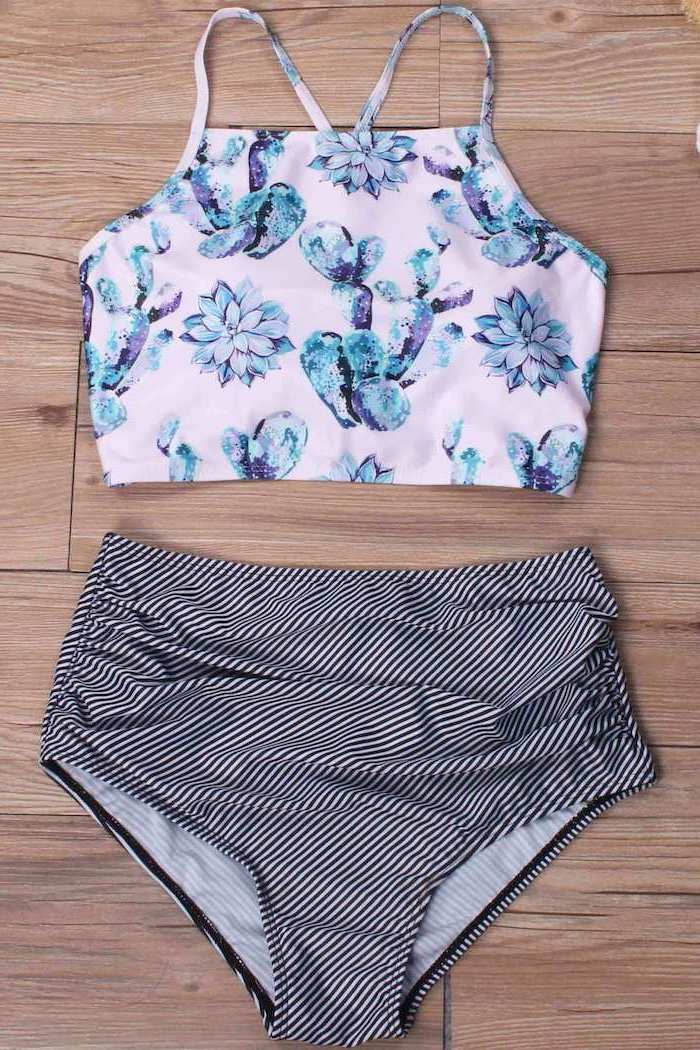 Tankini in awesome colours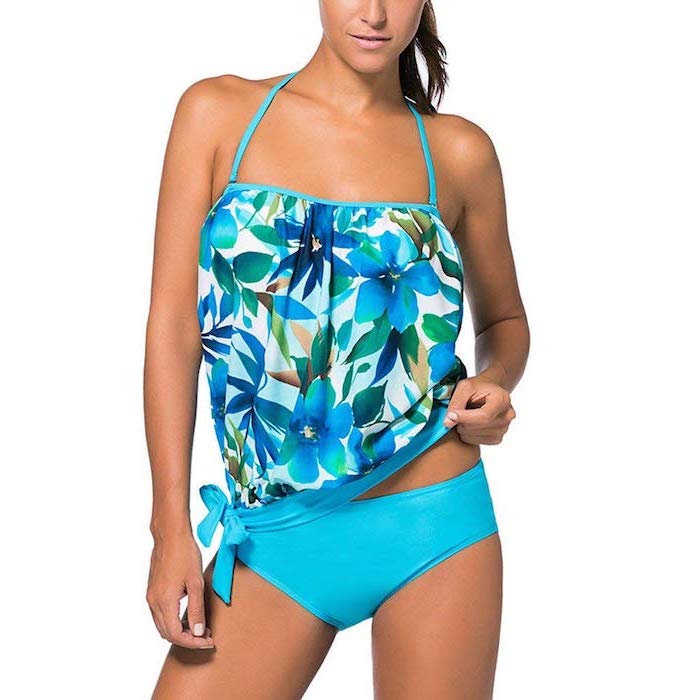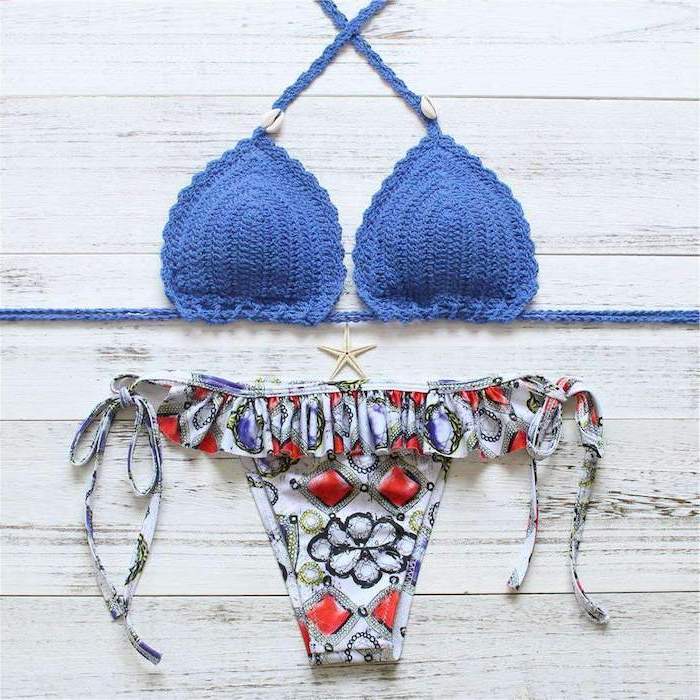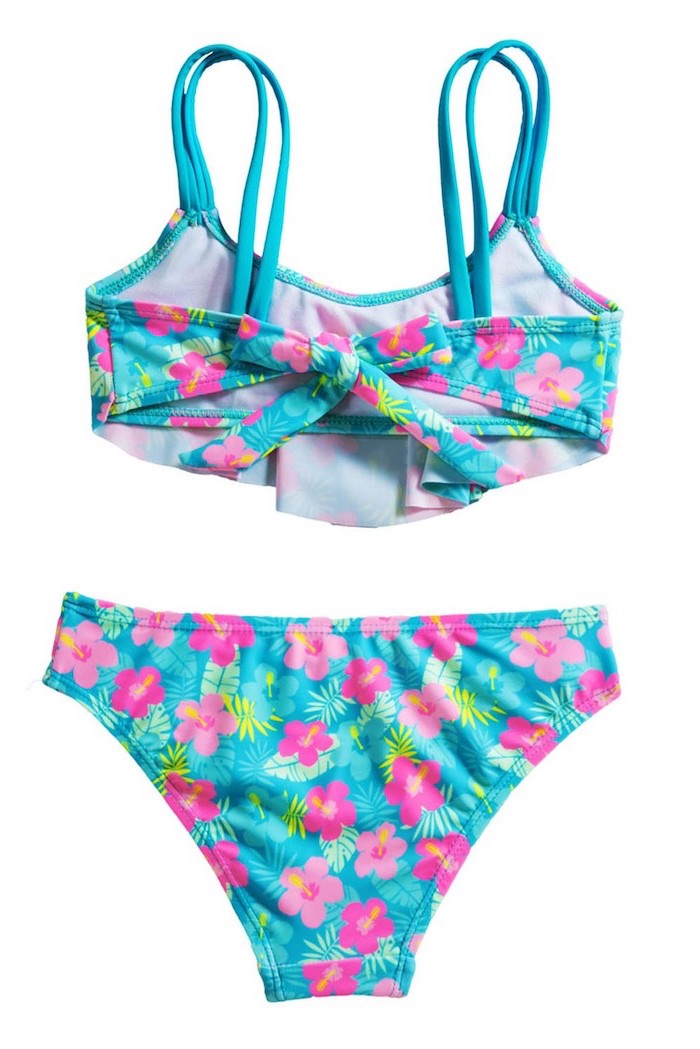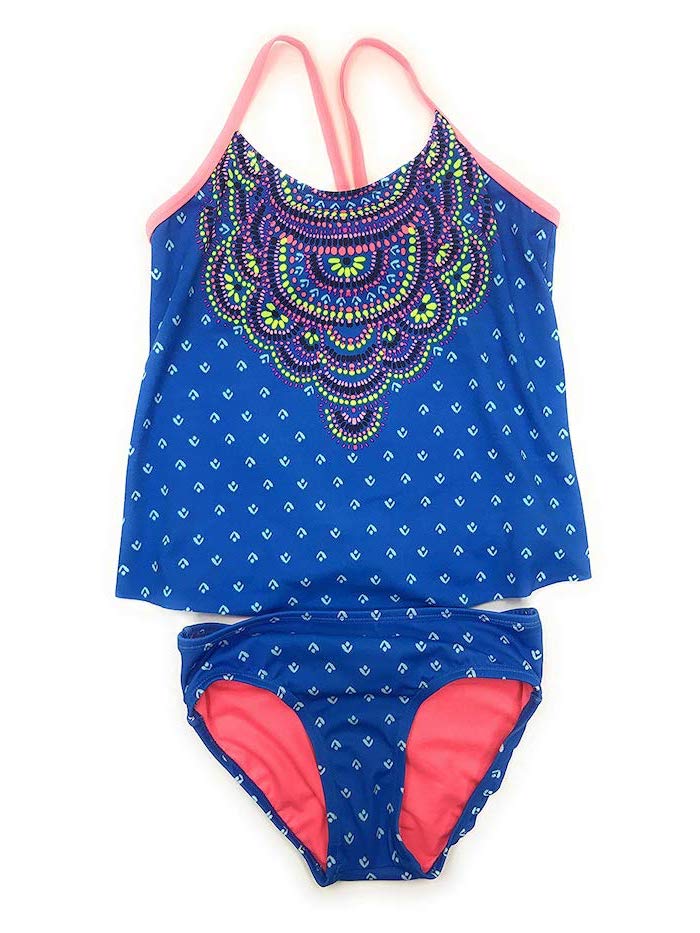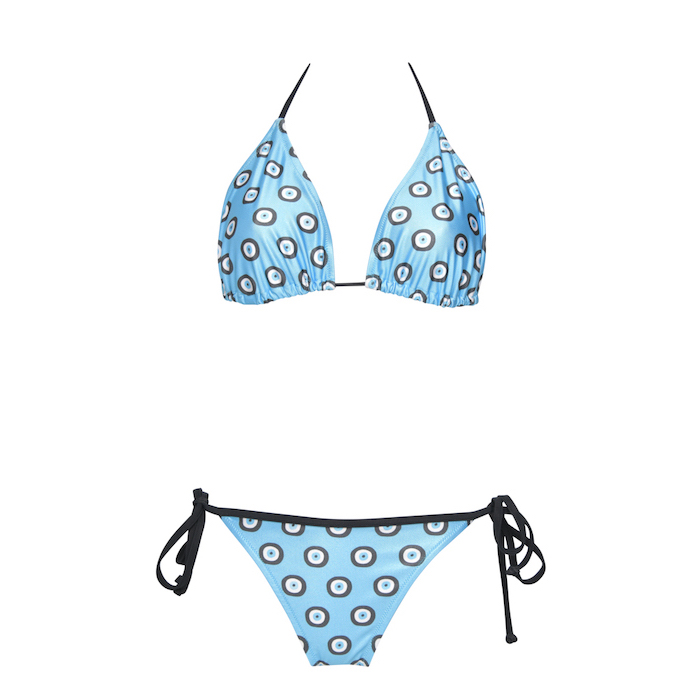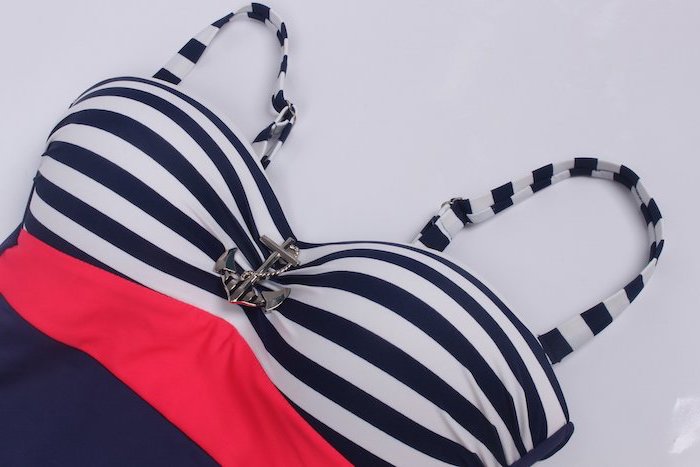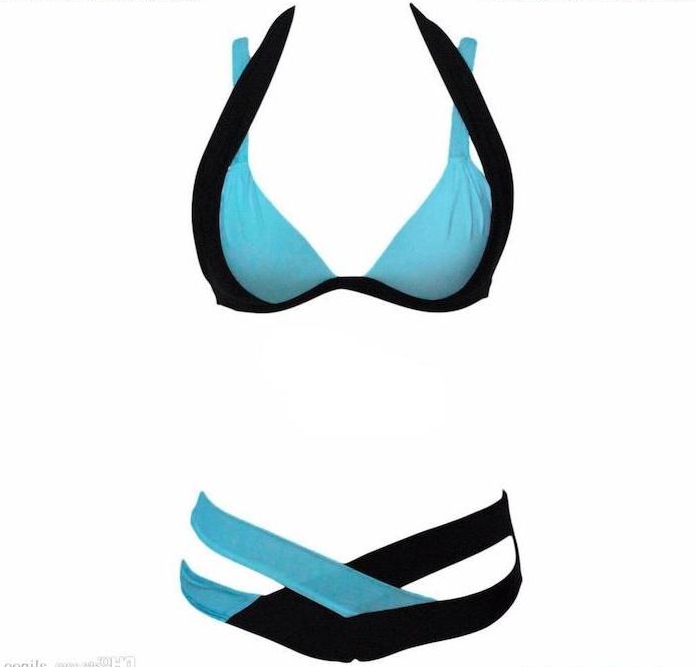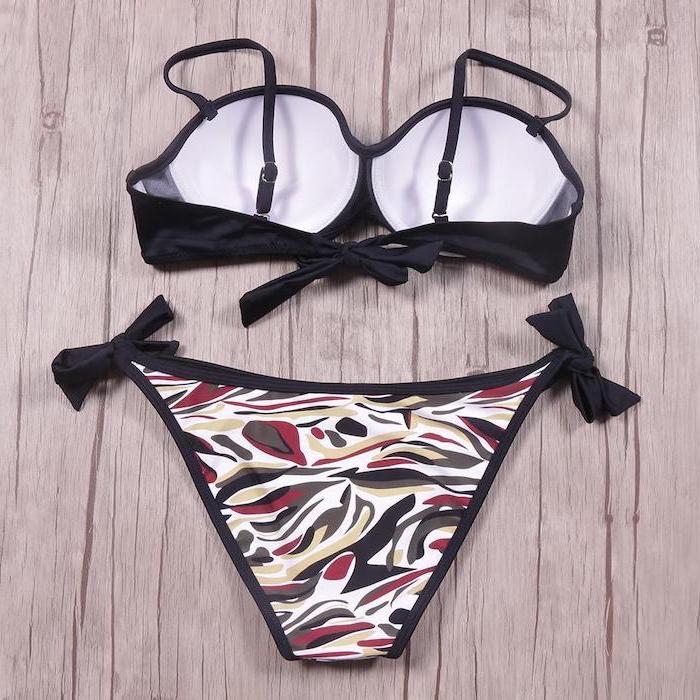 Interesting pattern + one-shoulder design make for an interesting and modern swimsuit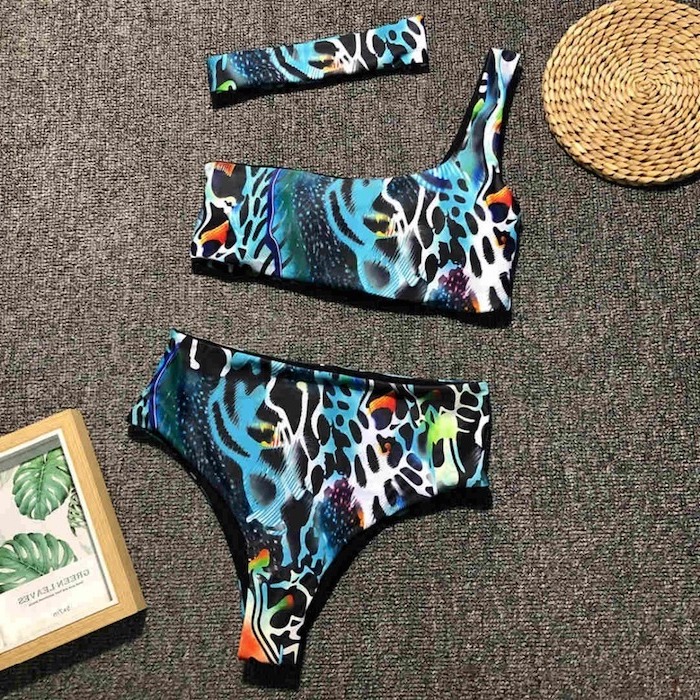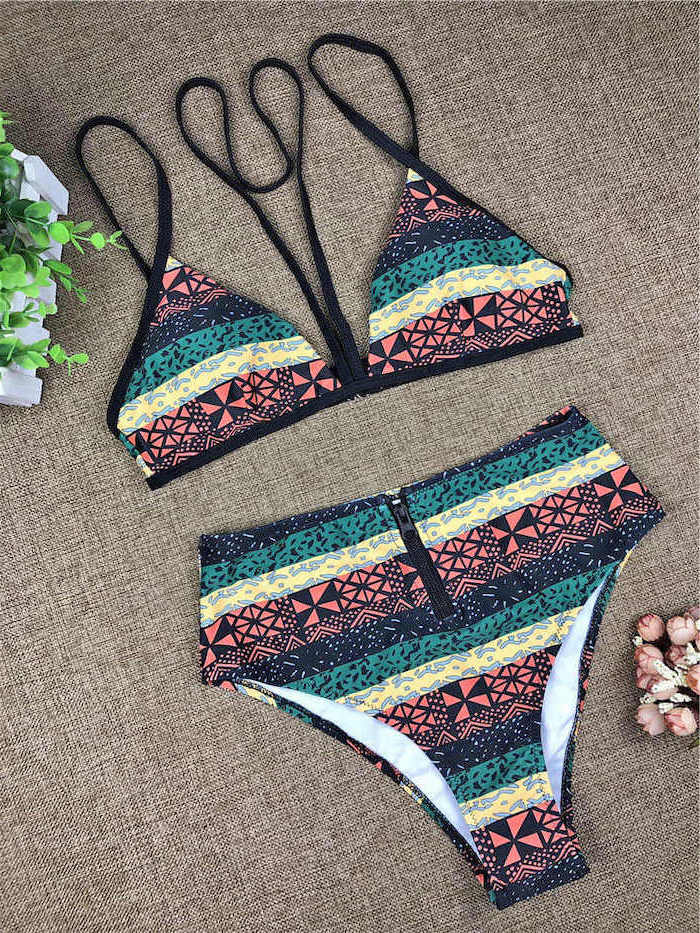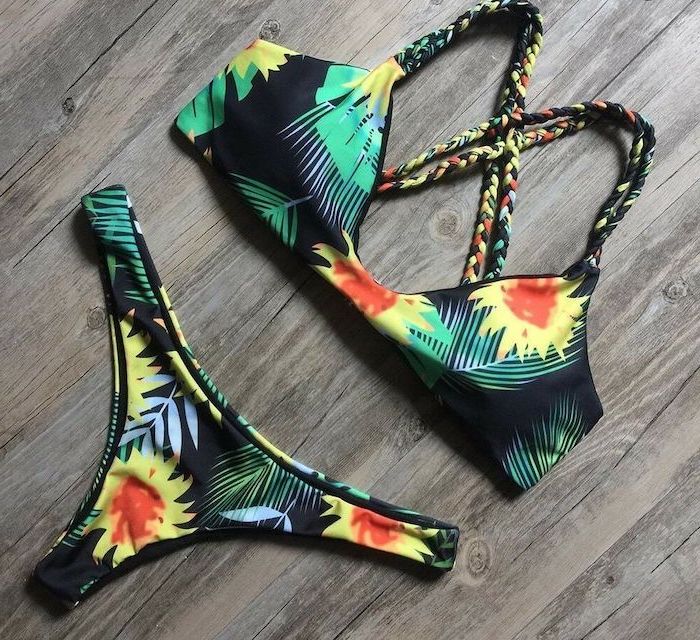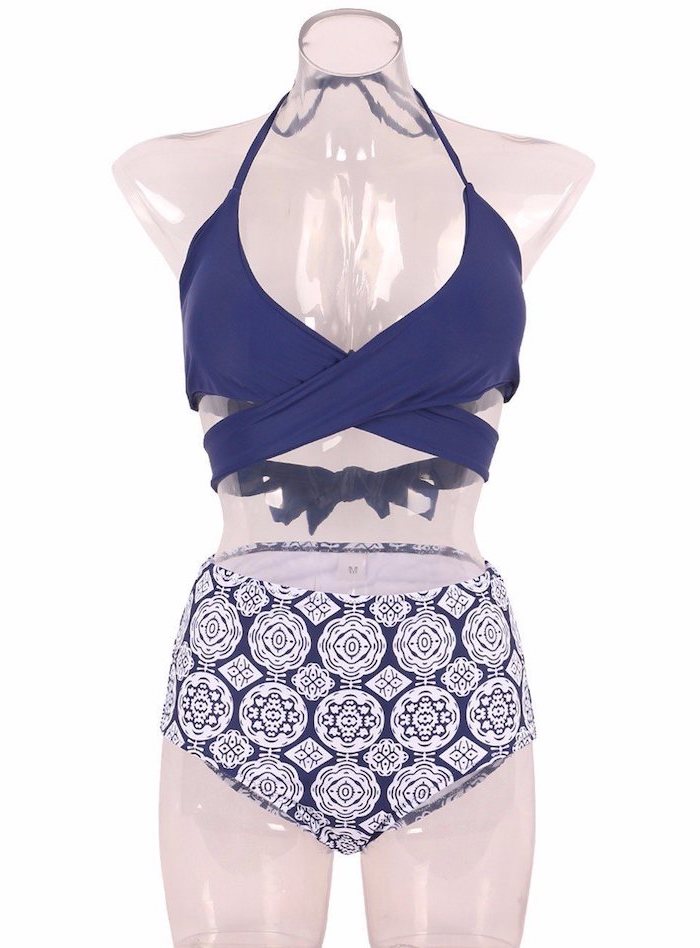 One-colour girls swimsuits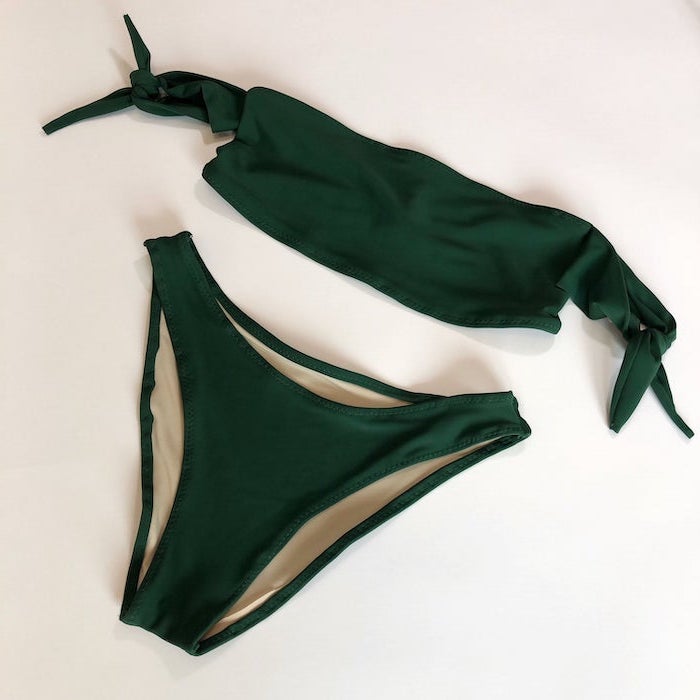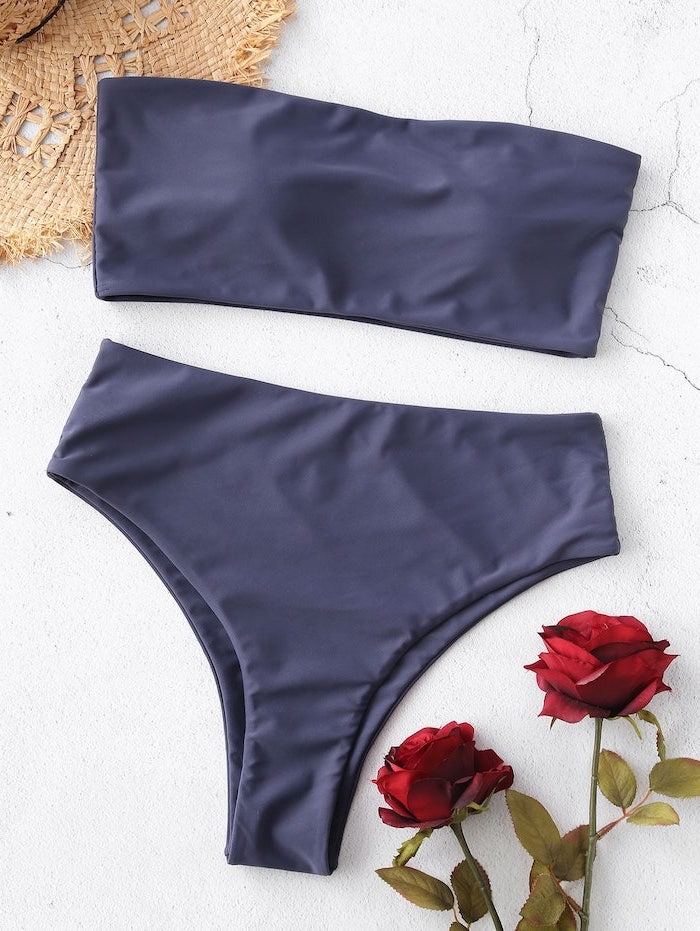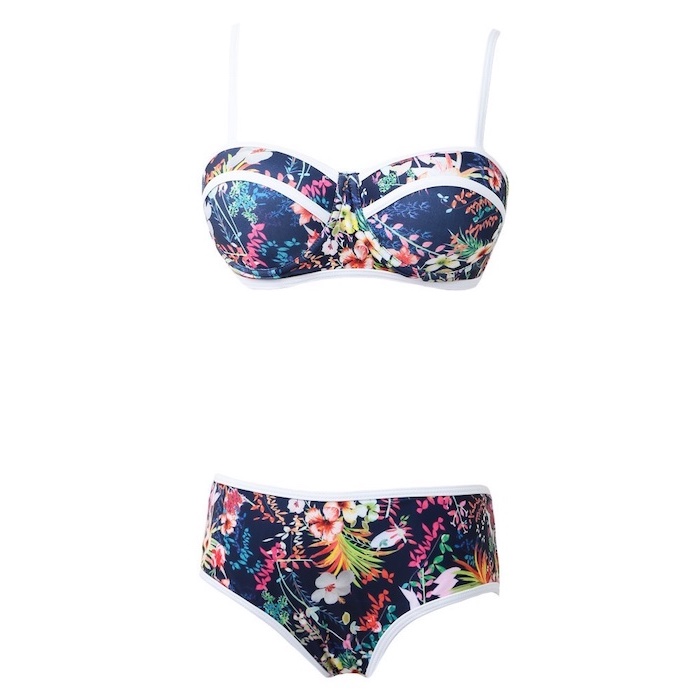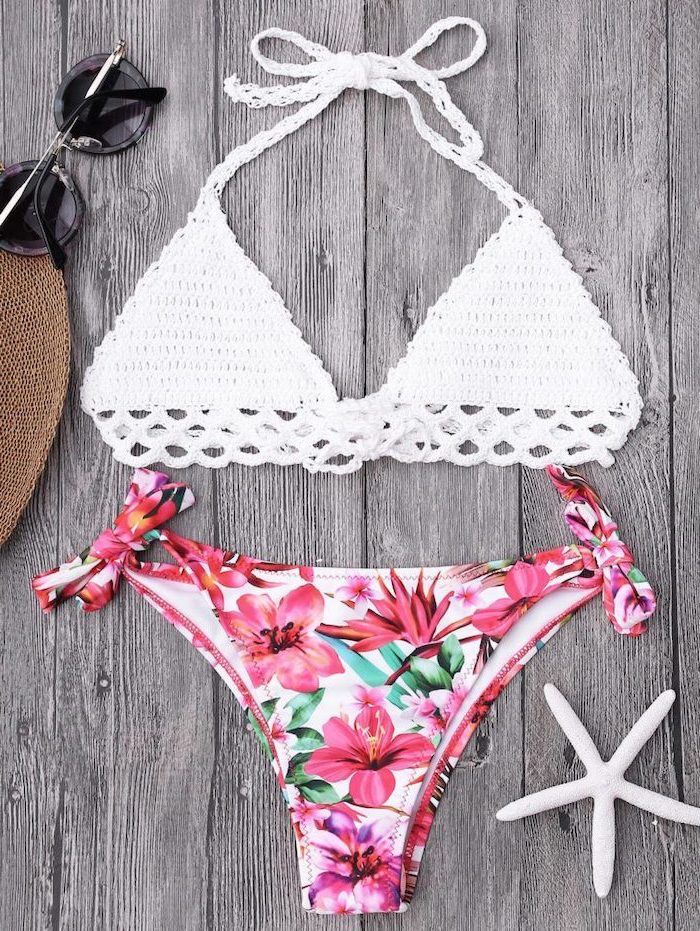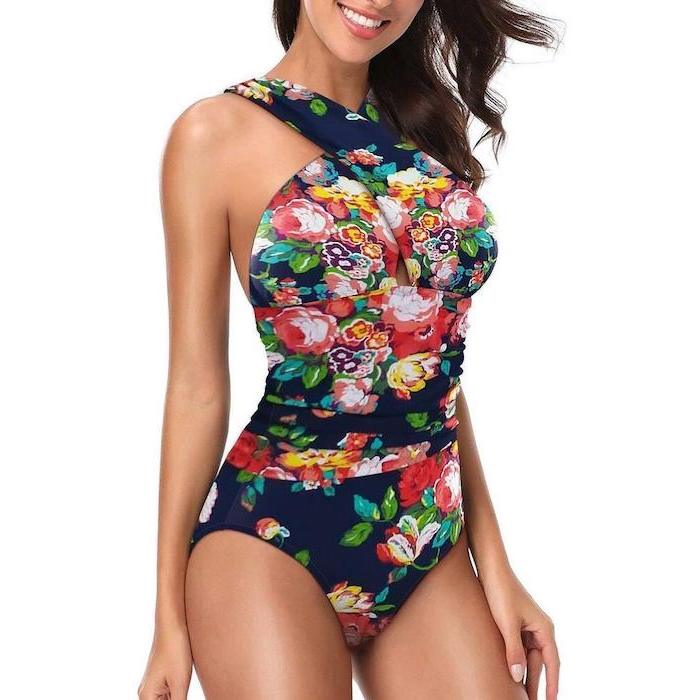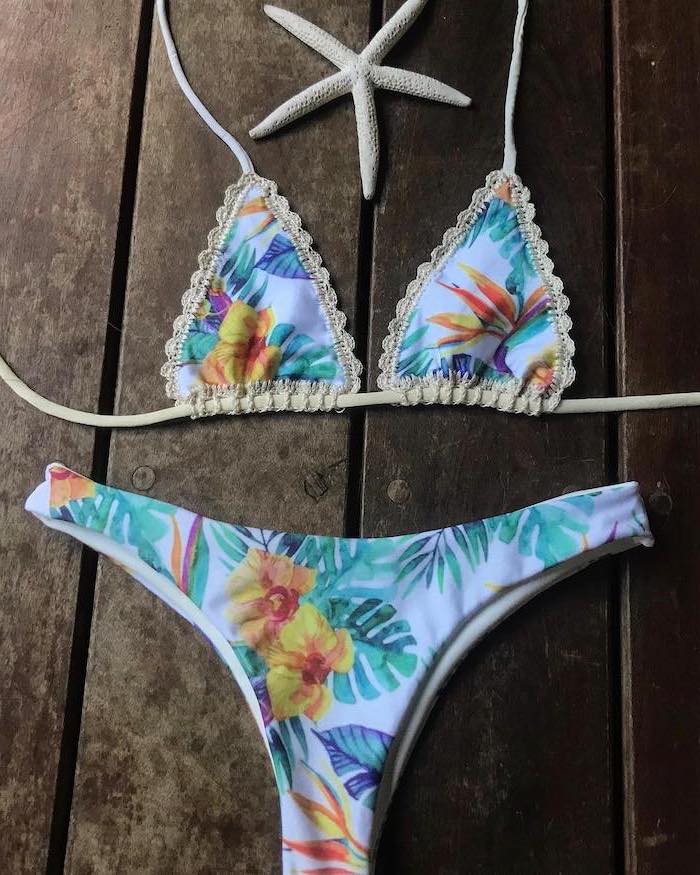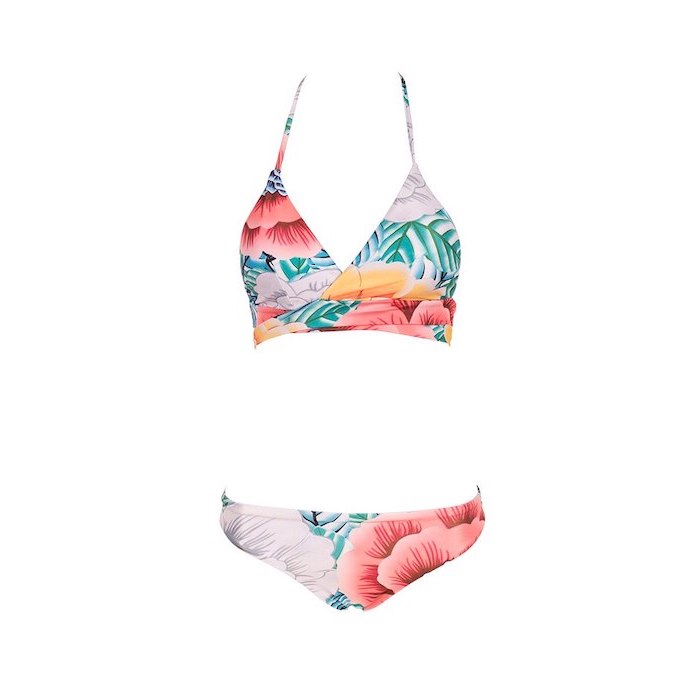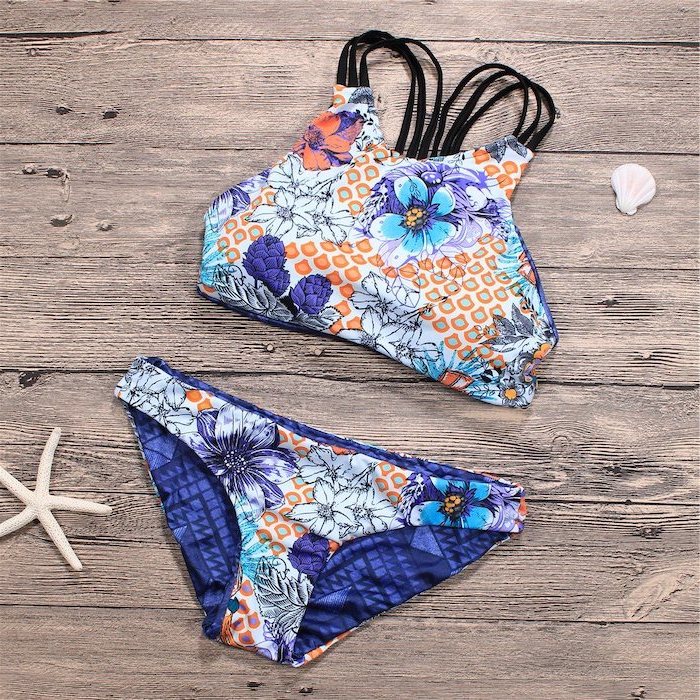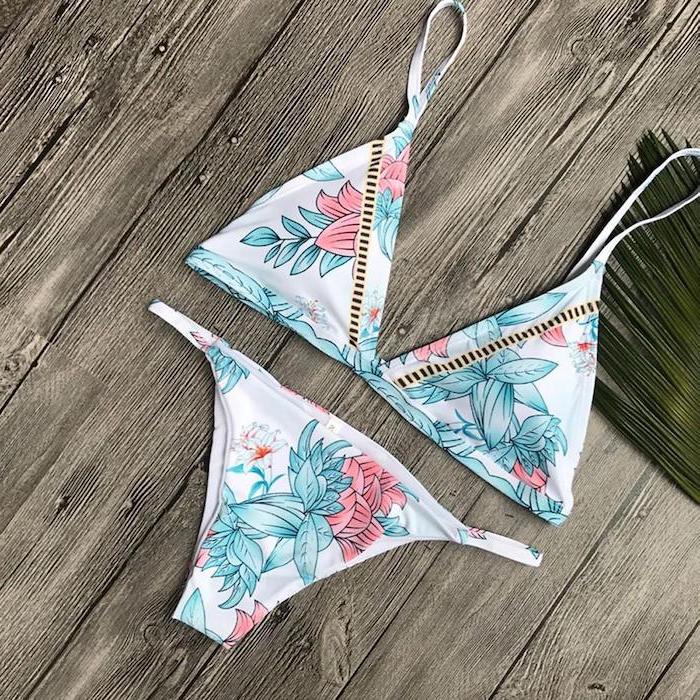 Underwire tops offer more support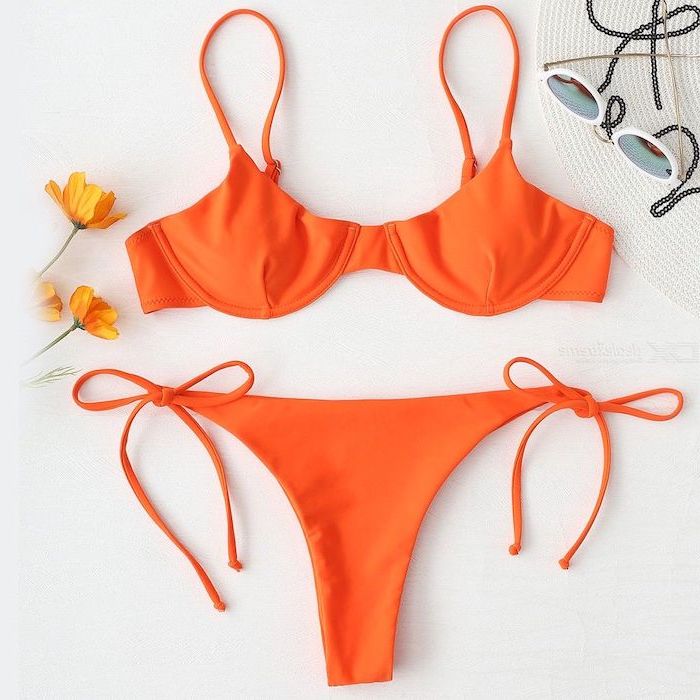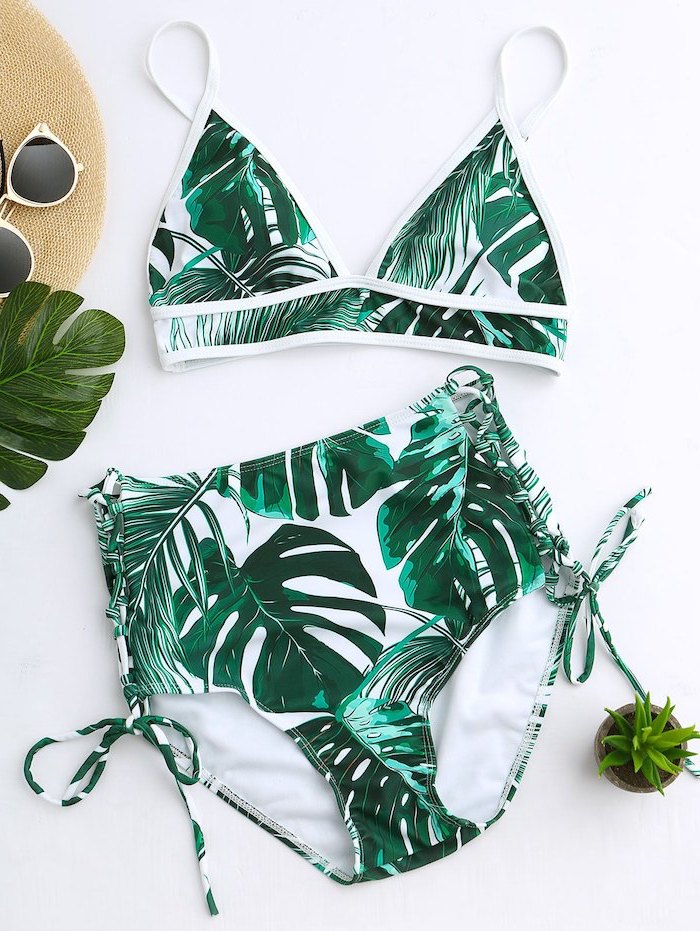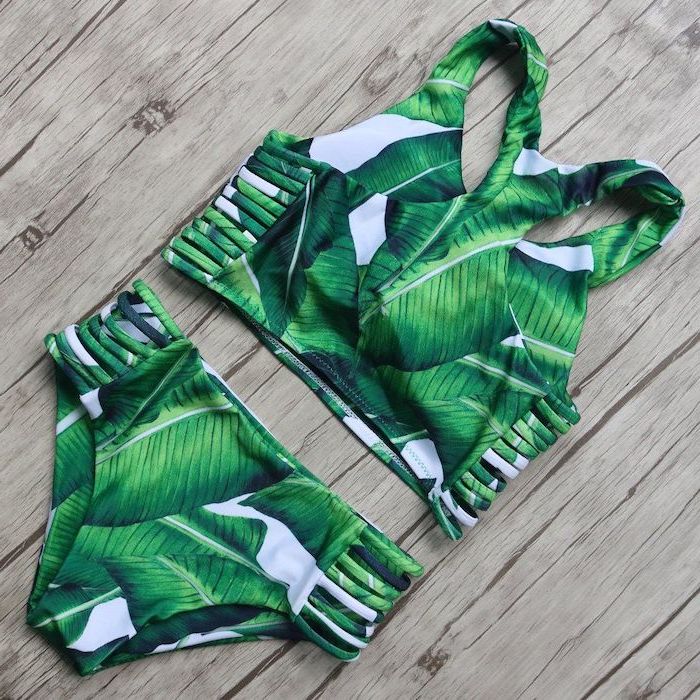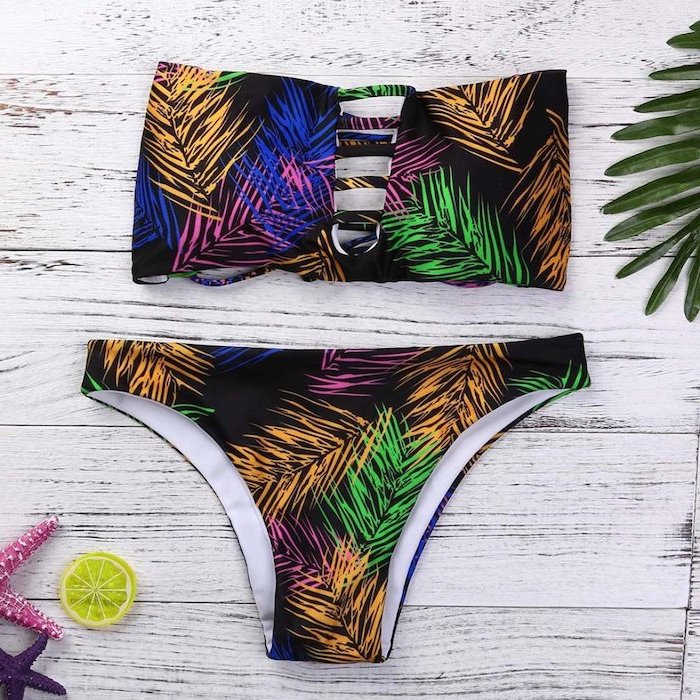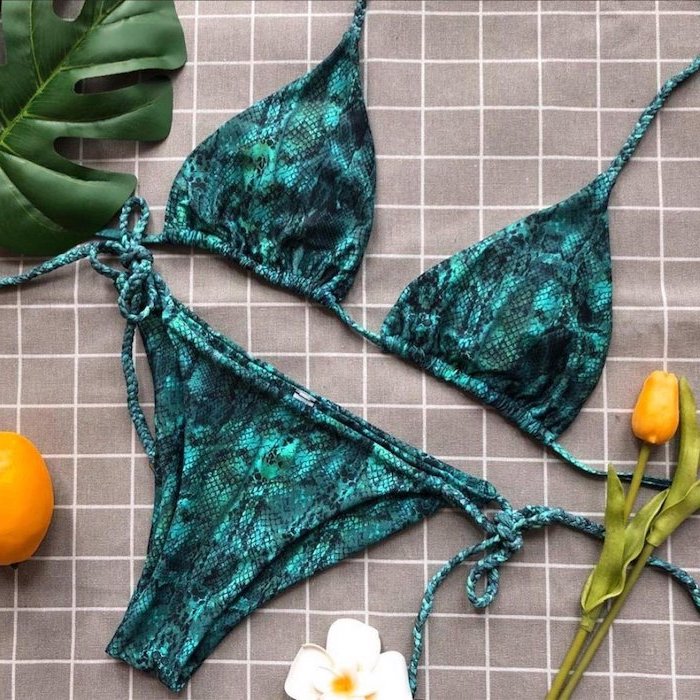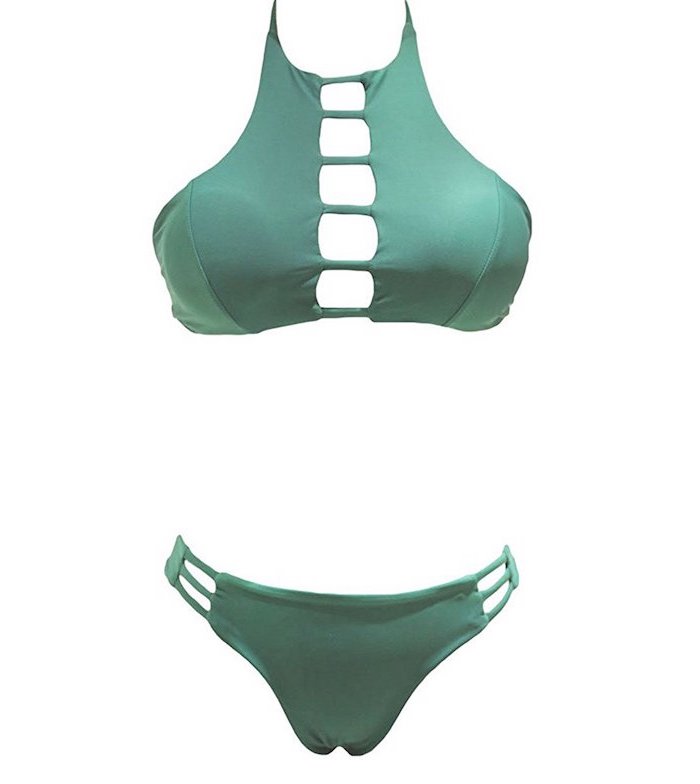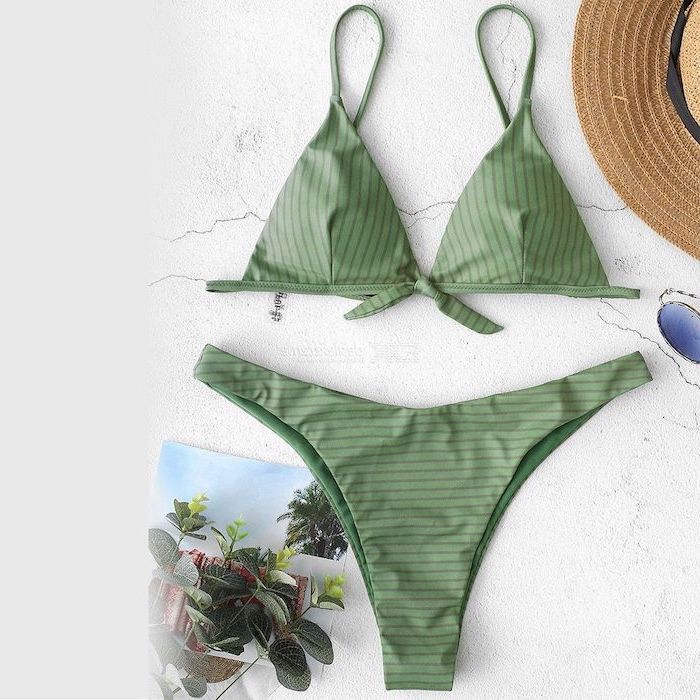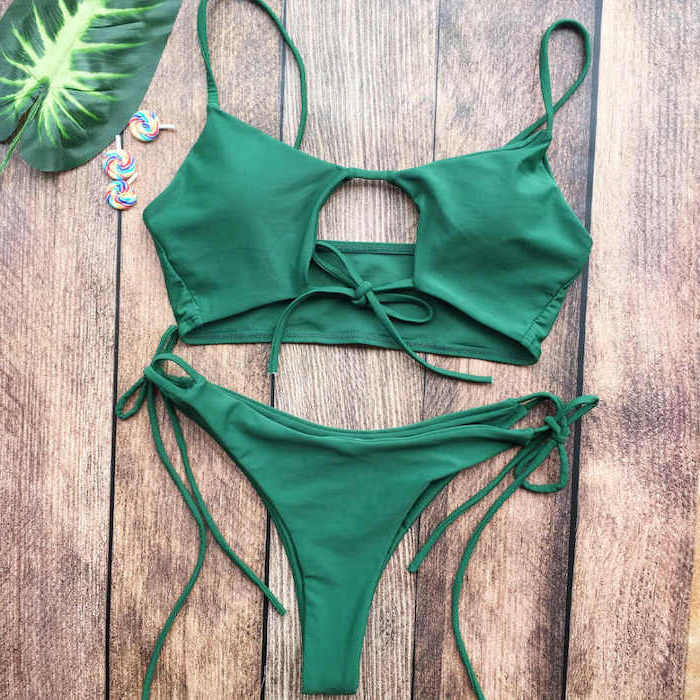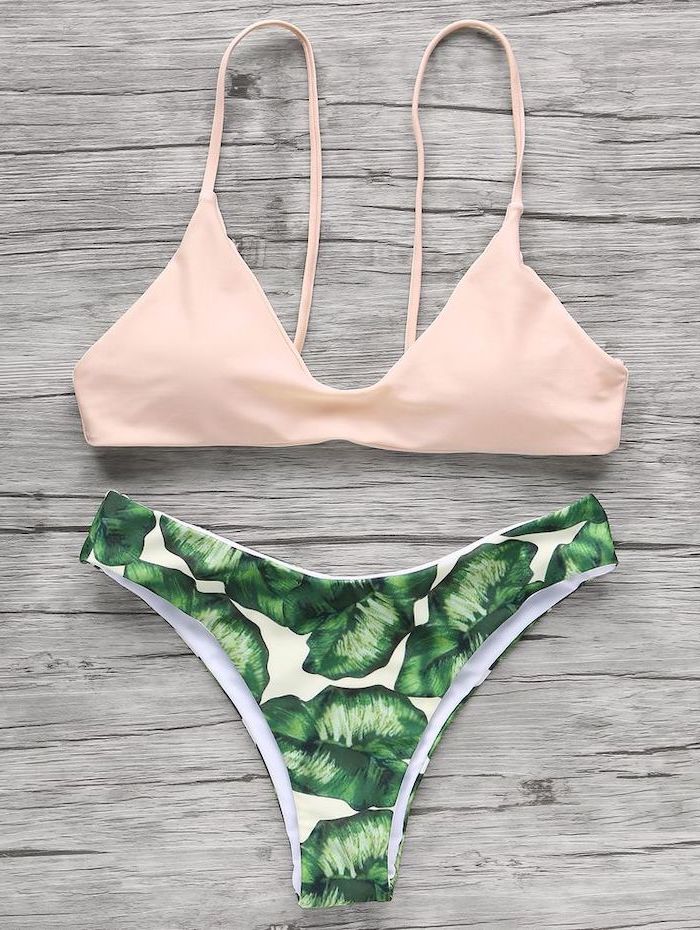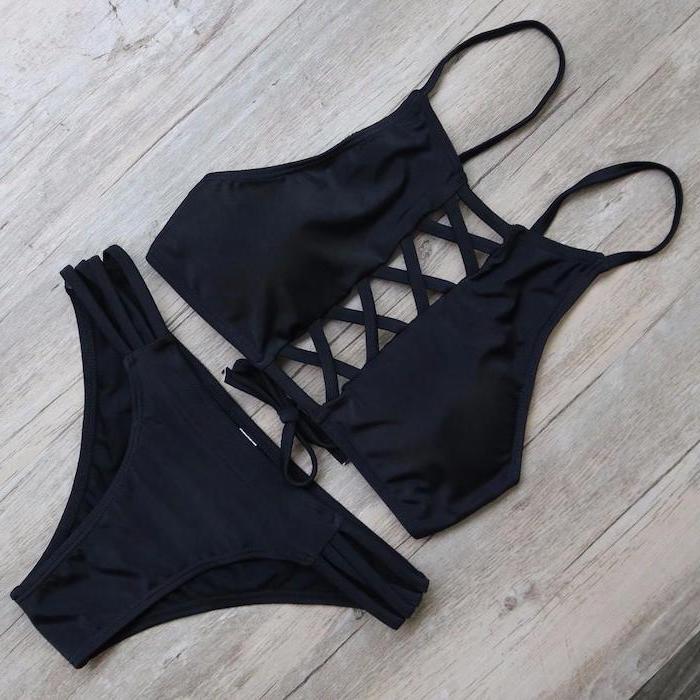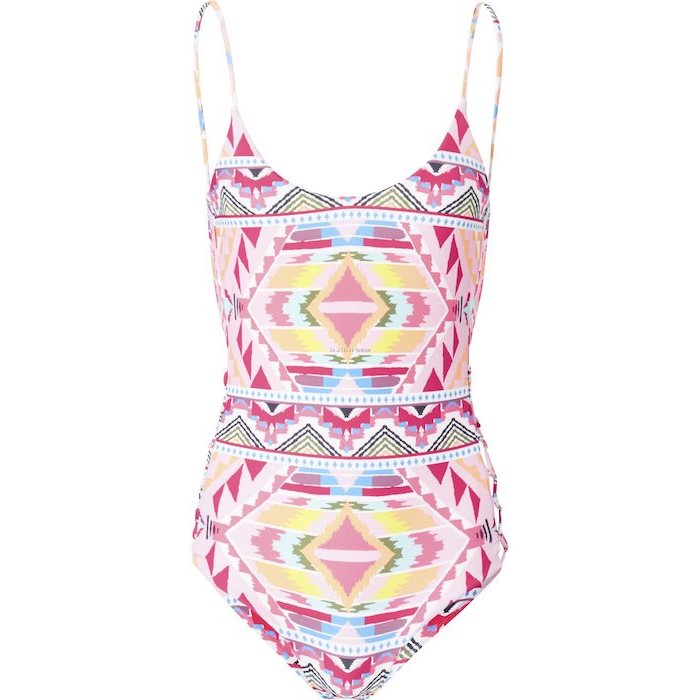 Tie it at the front for a more interesting look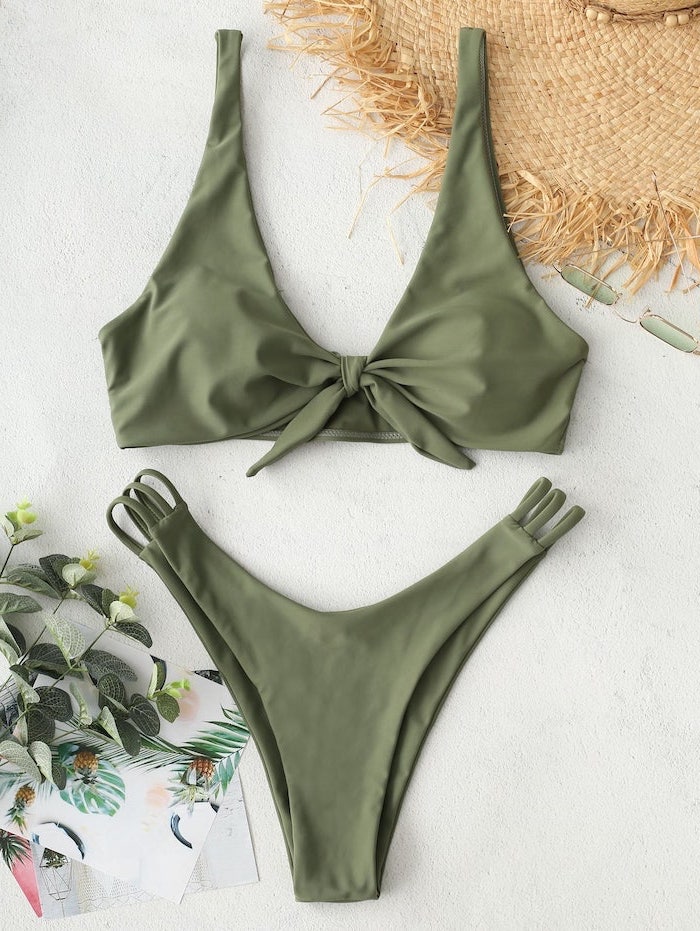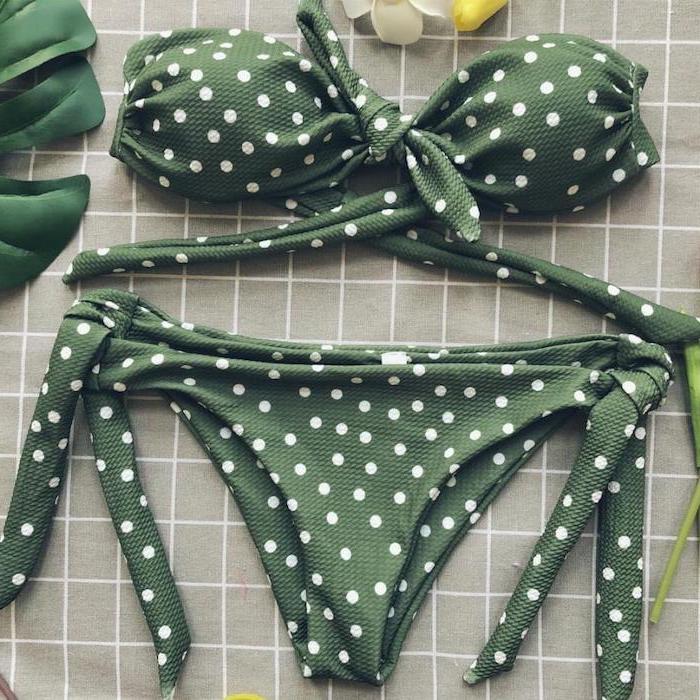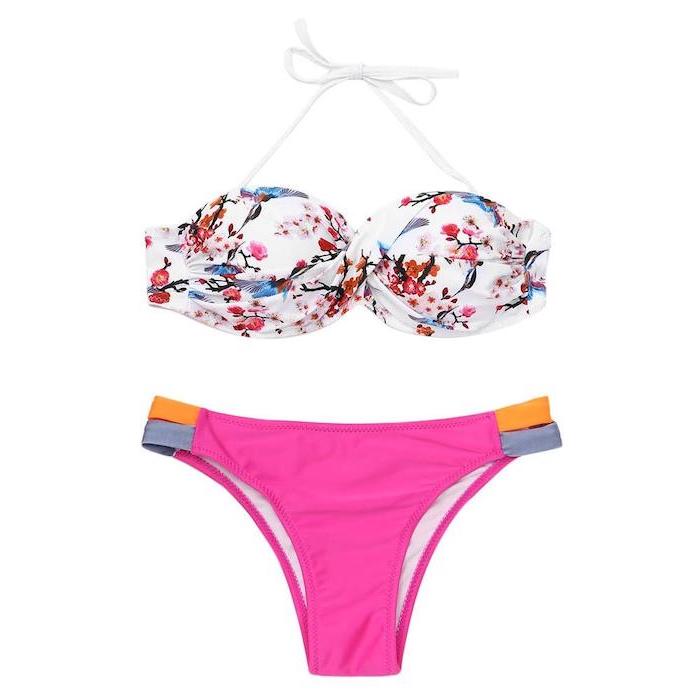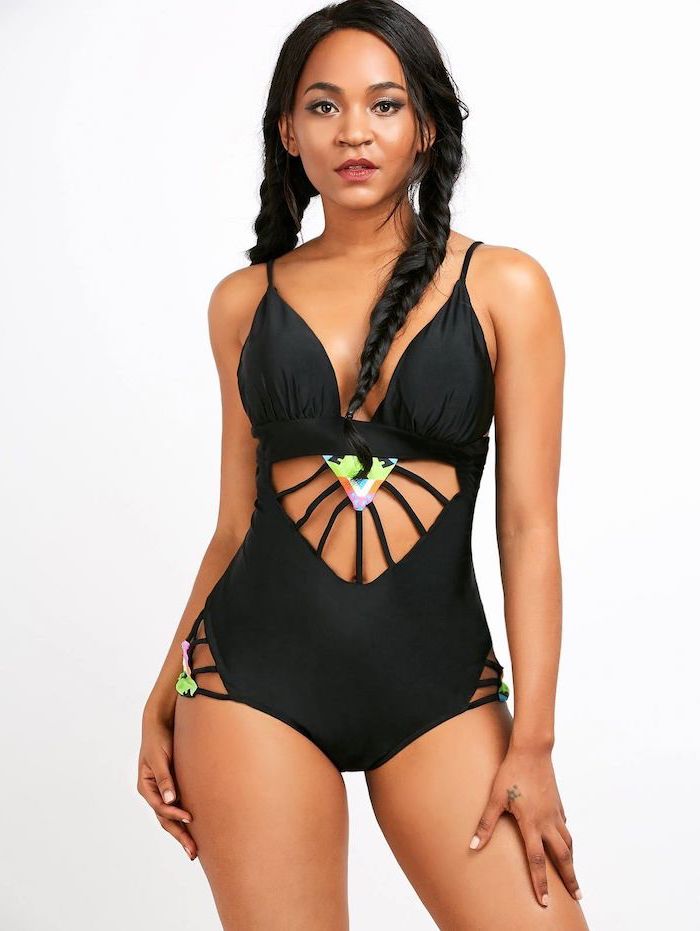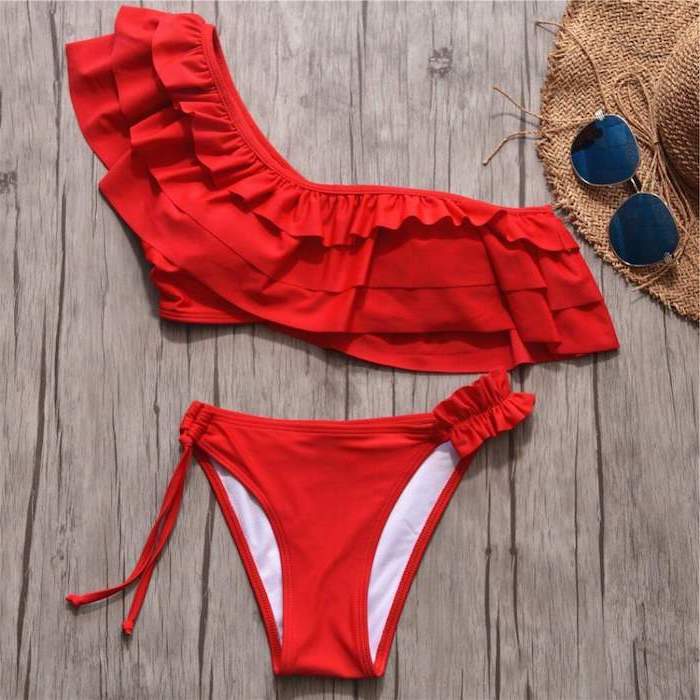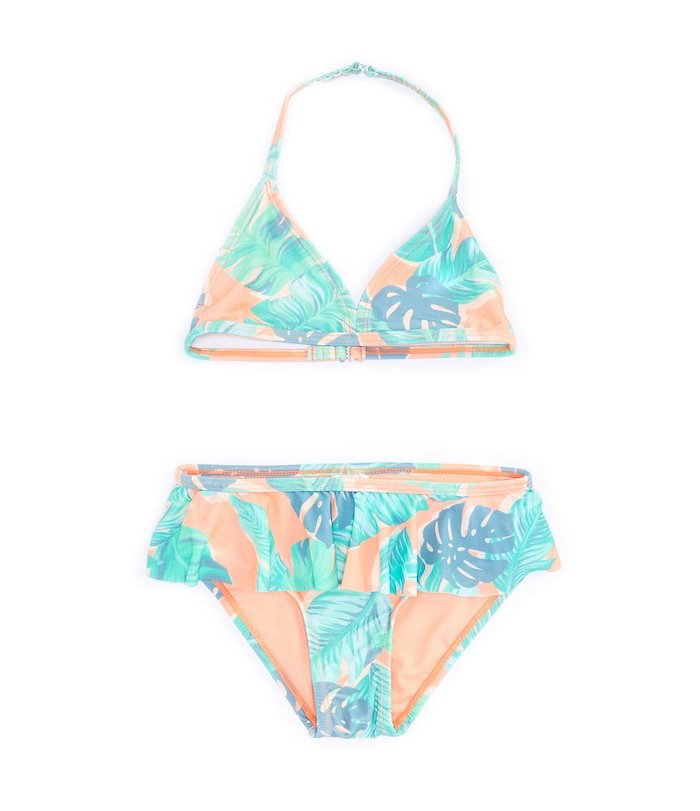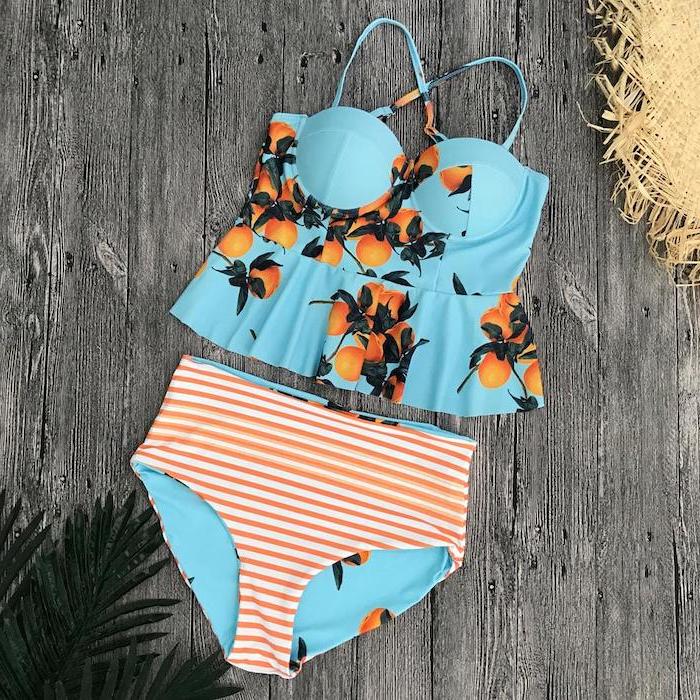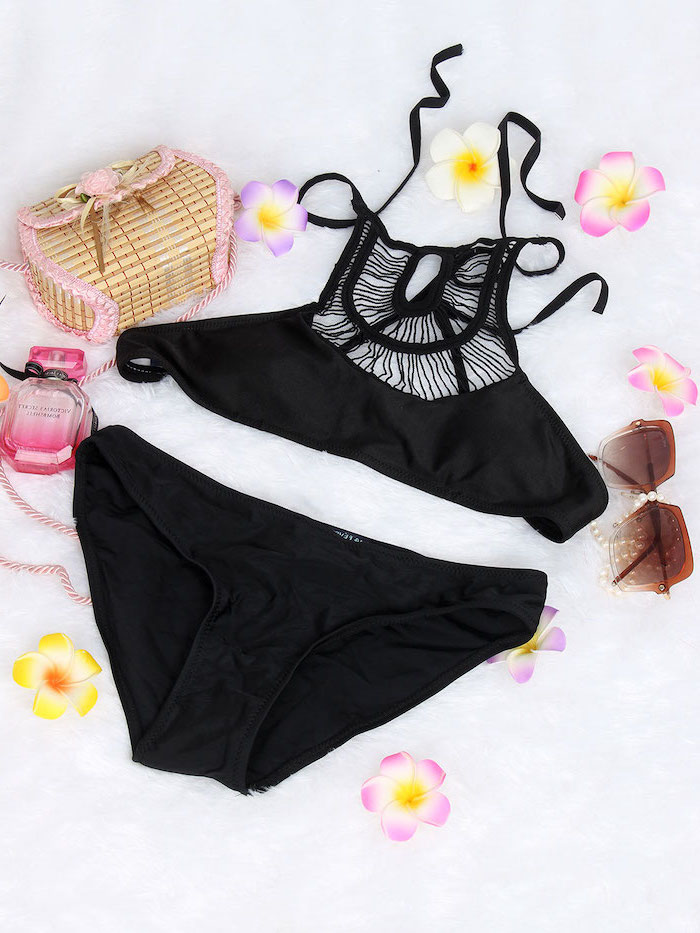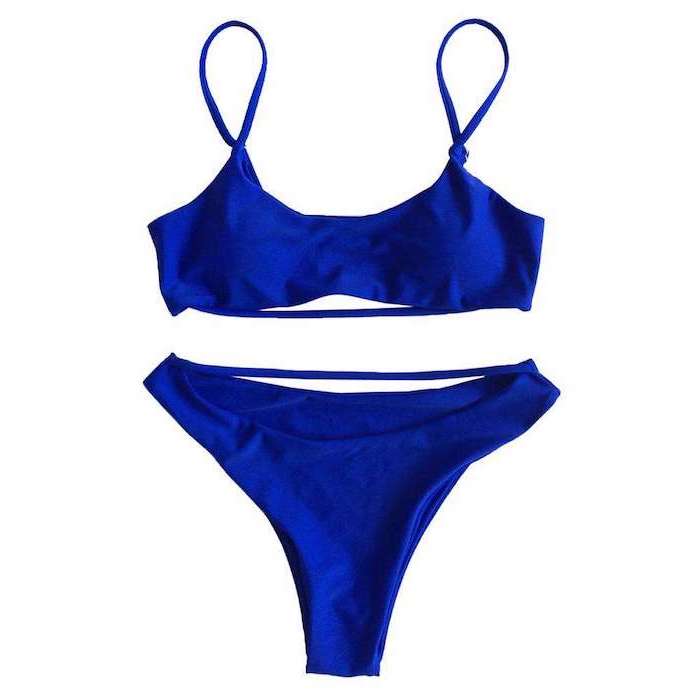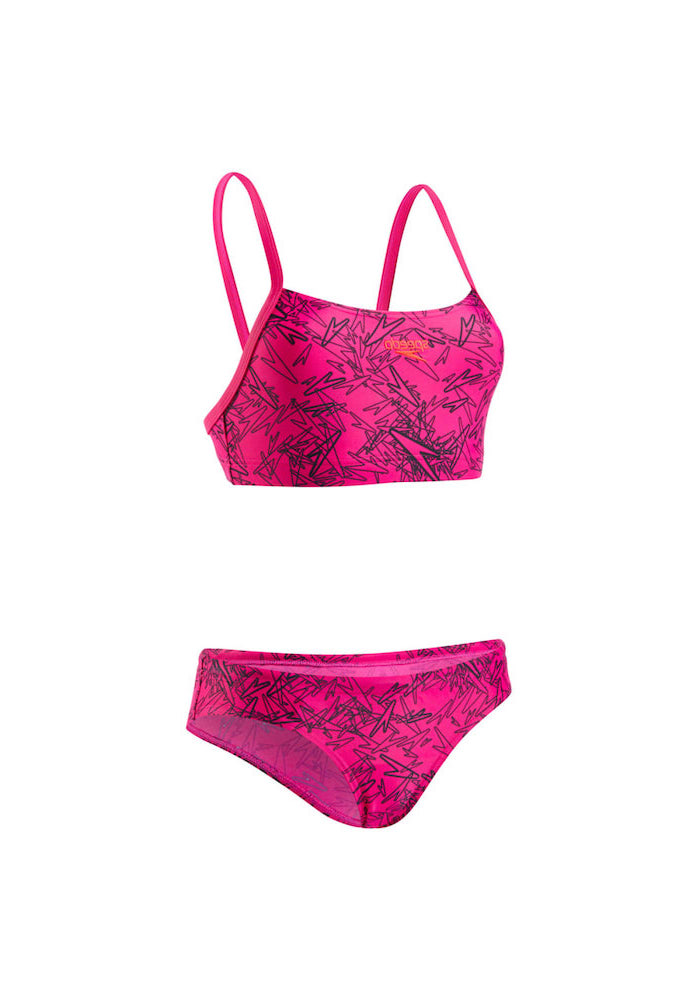 Toddler girl swimsuits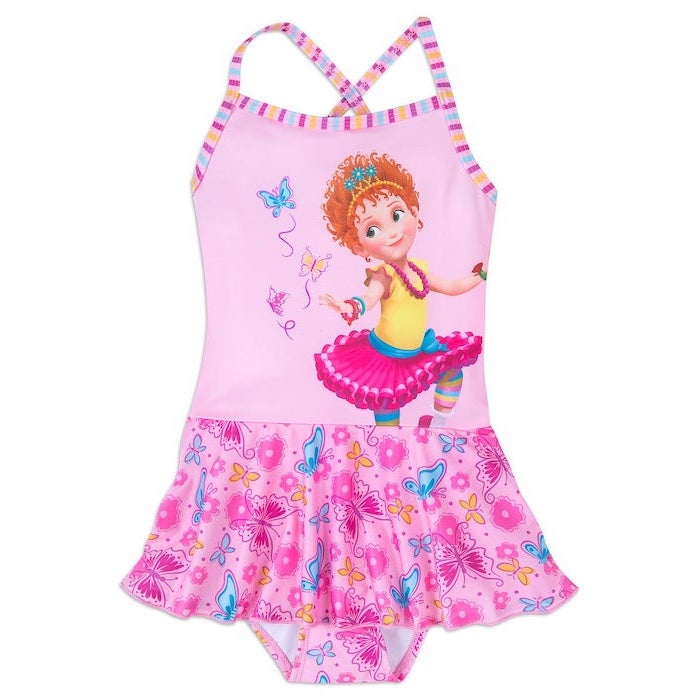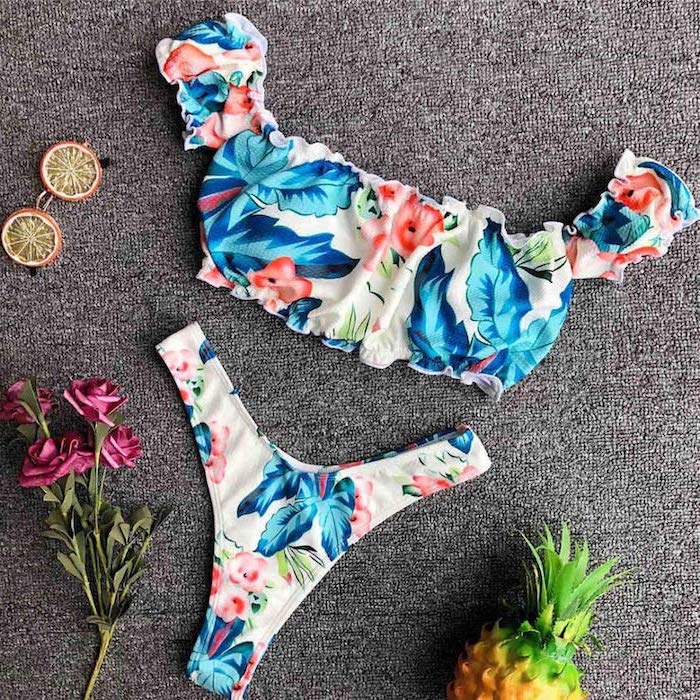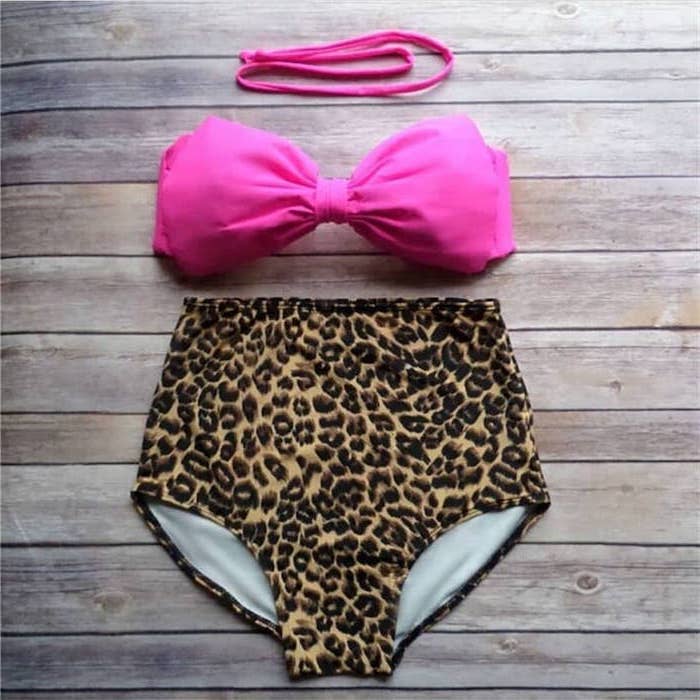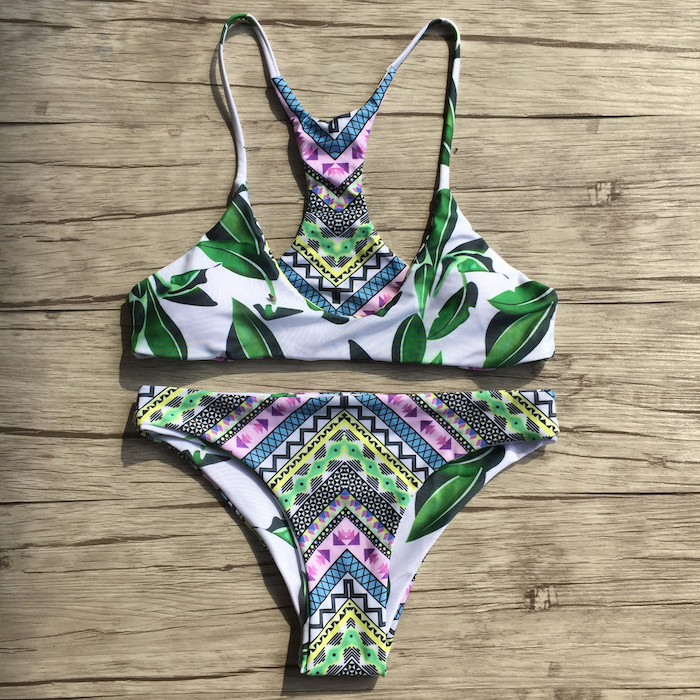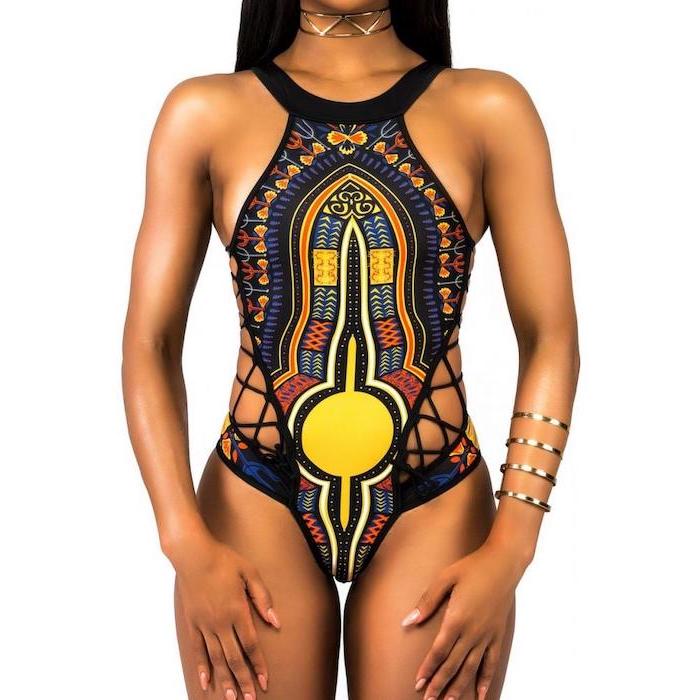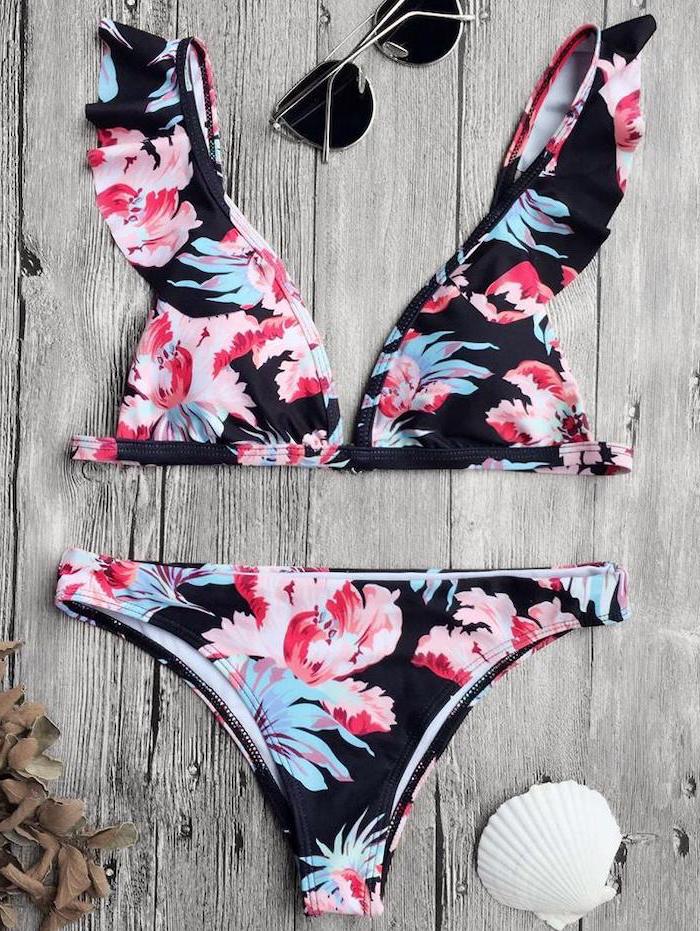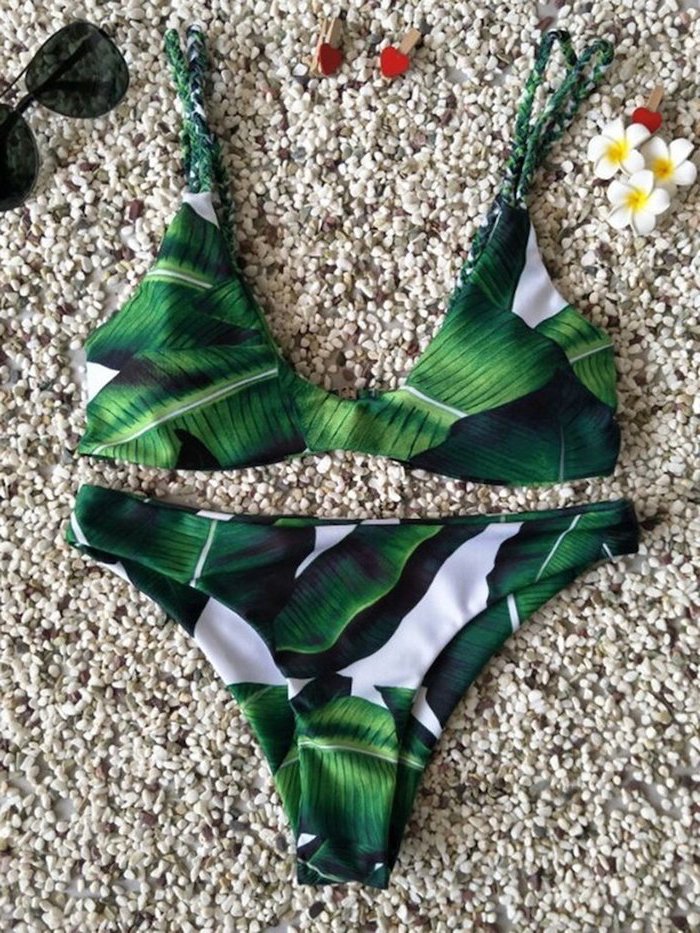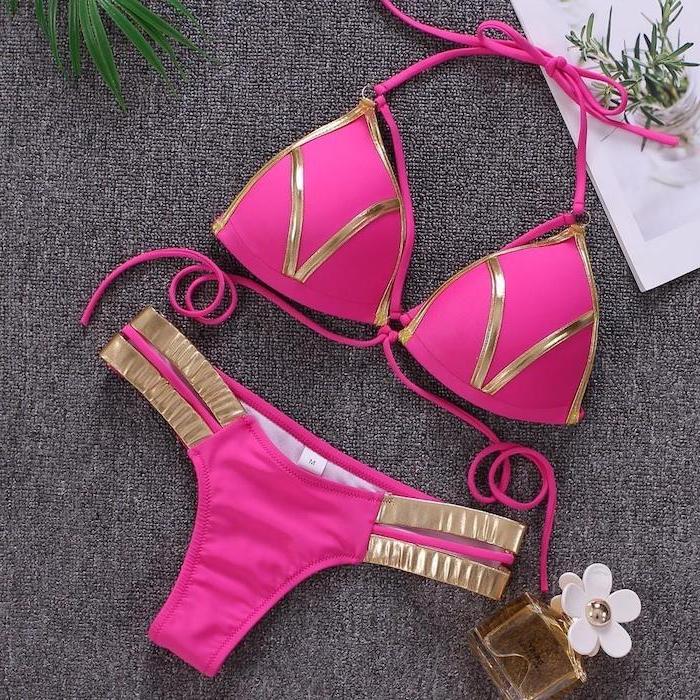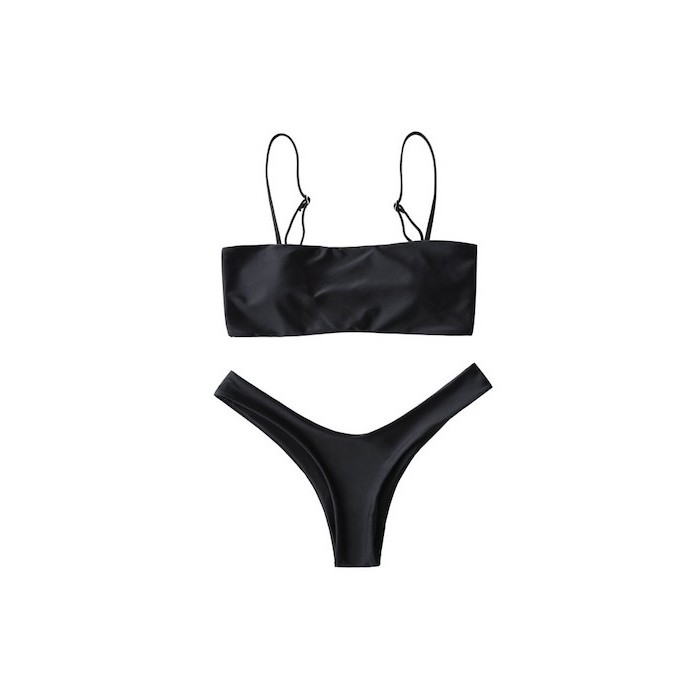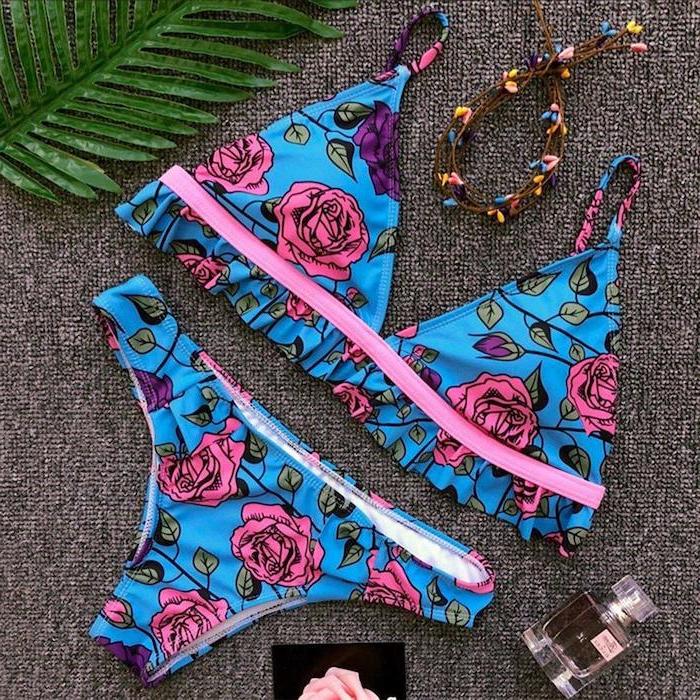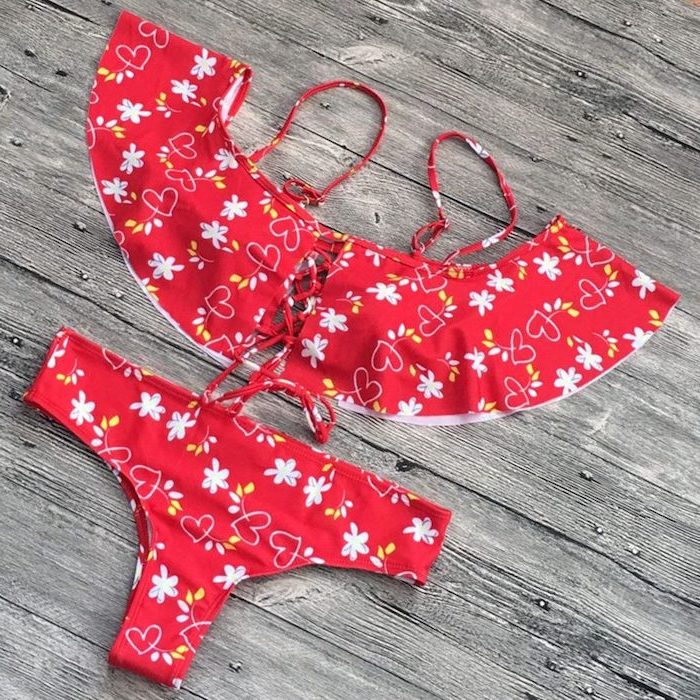 Pineapple bathing suits in a fun pattern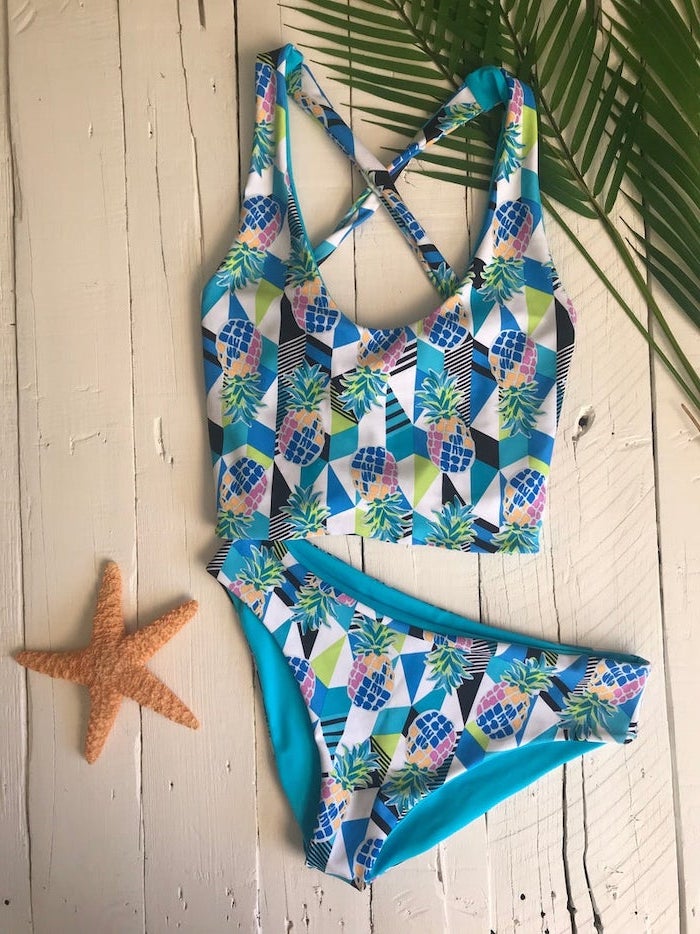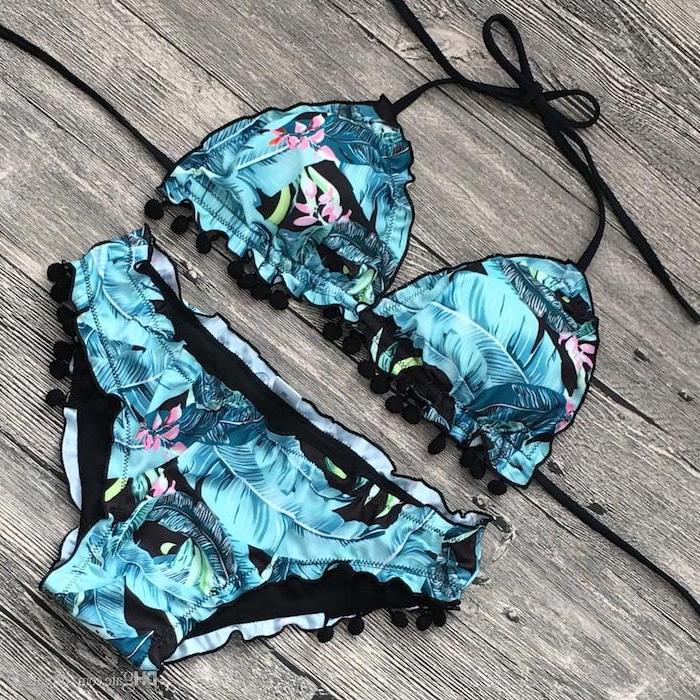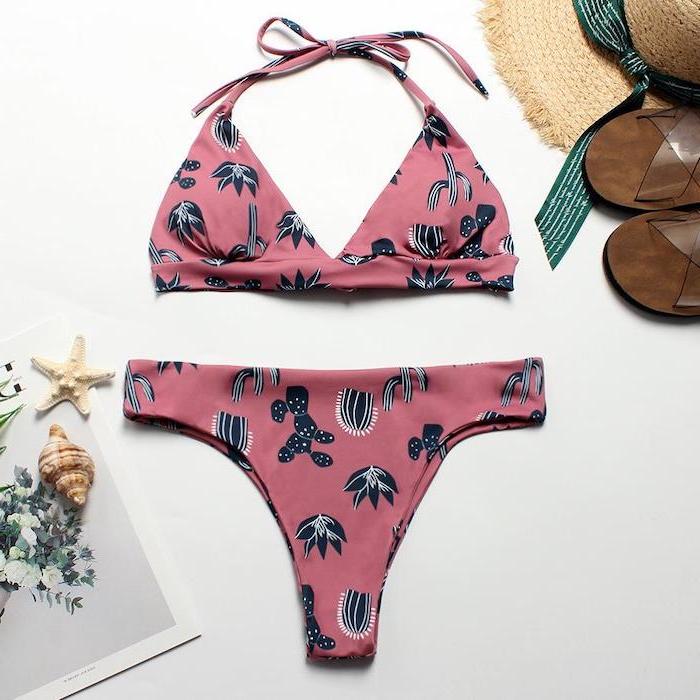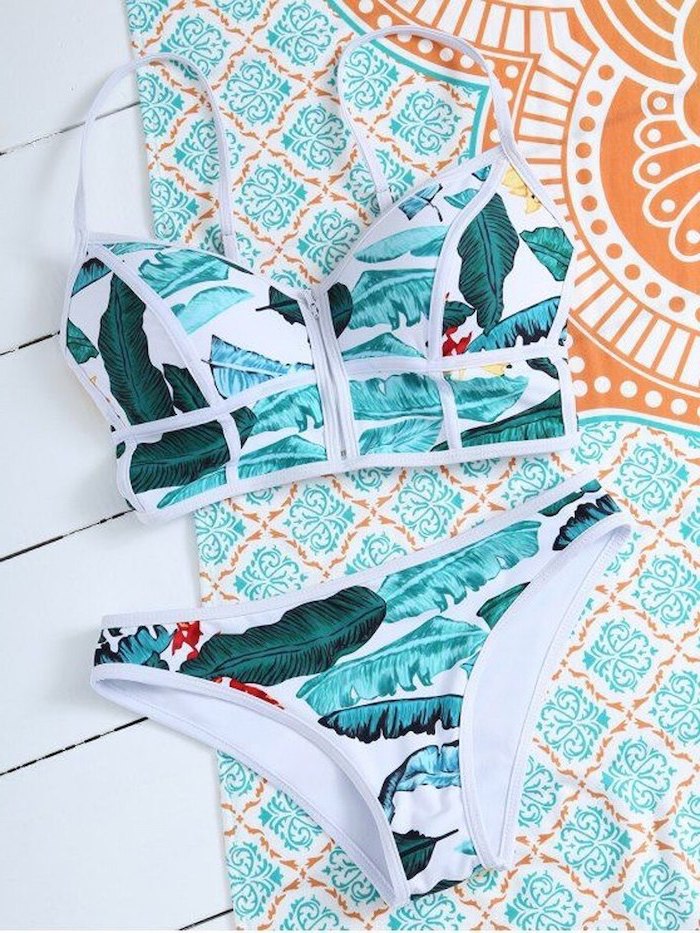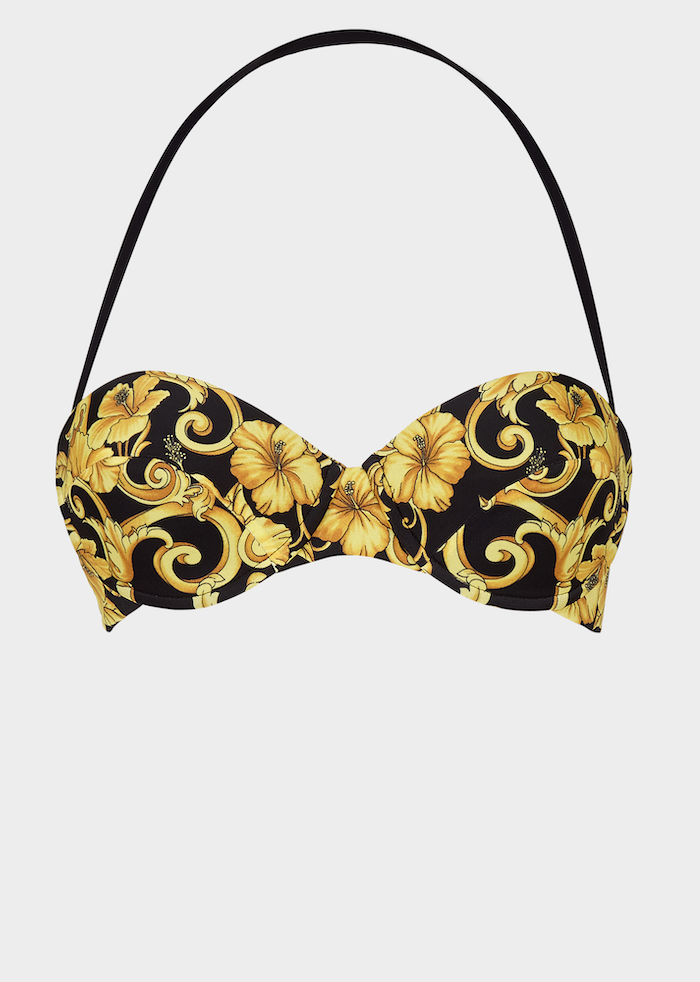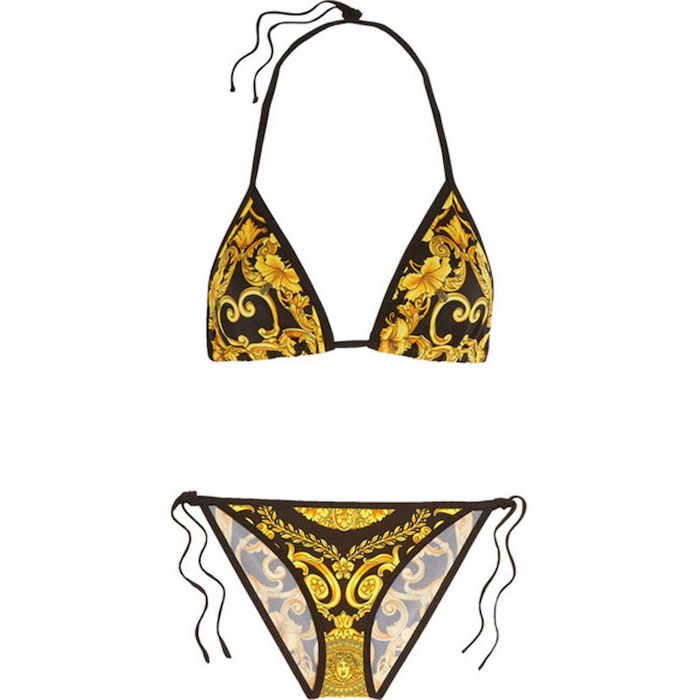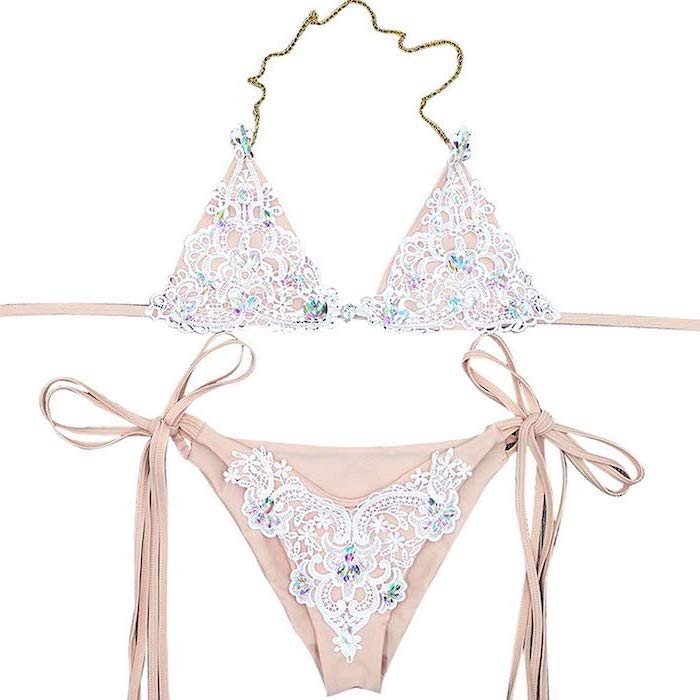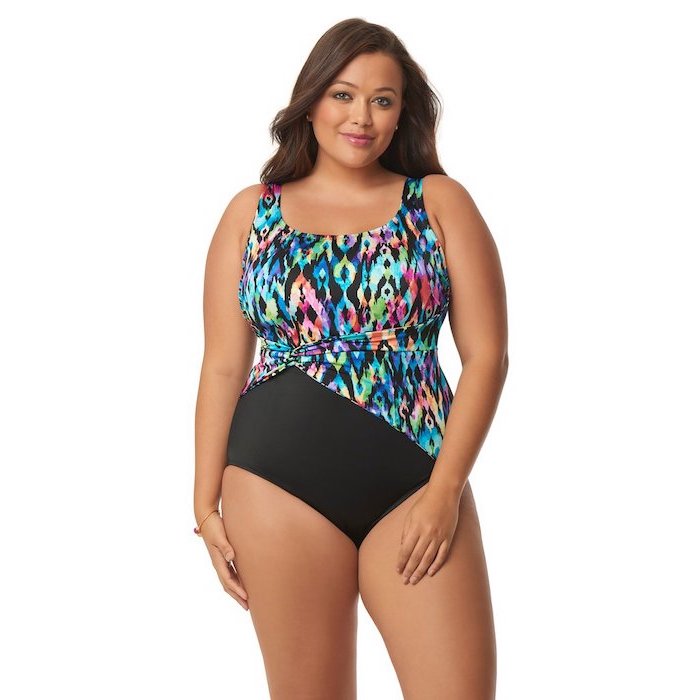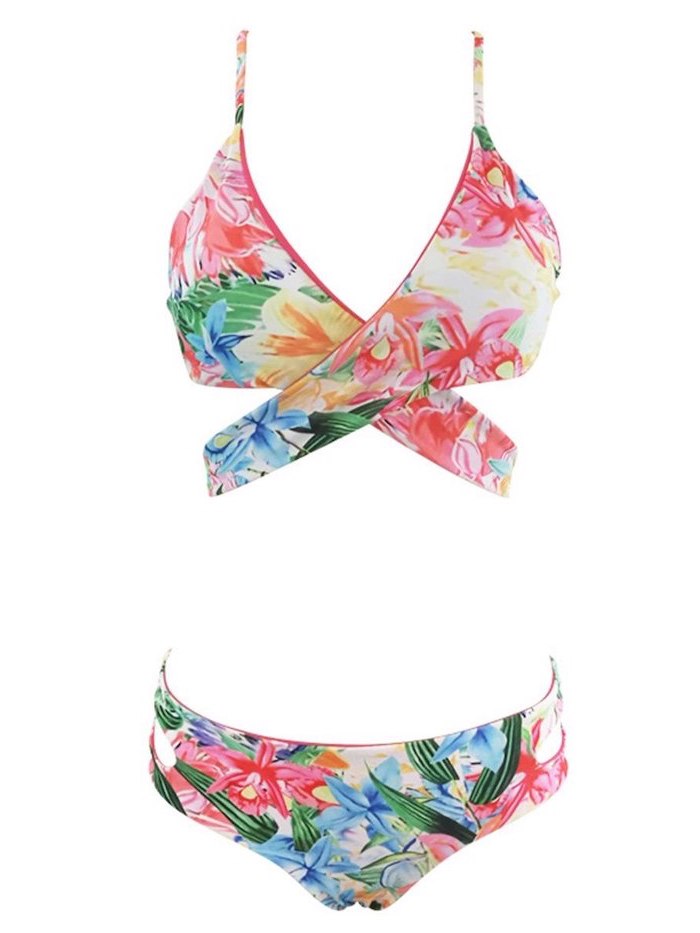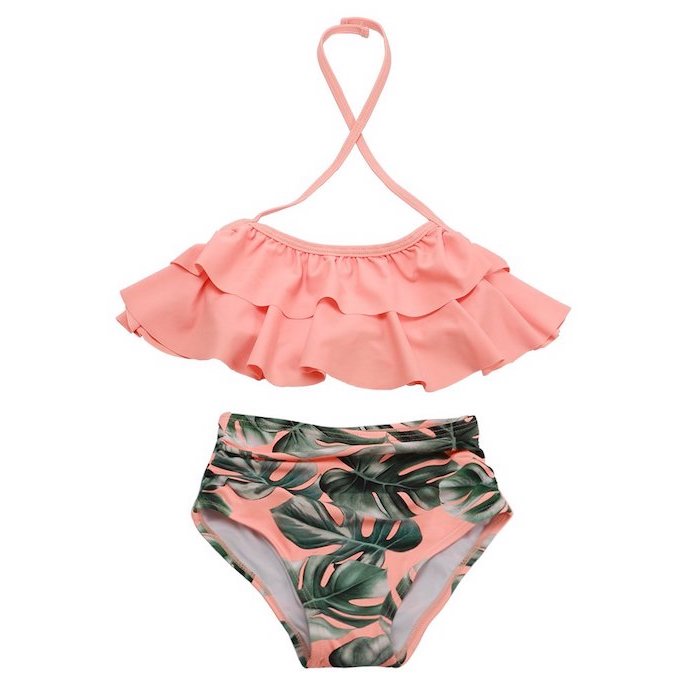 Cool patterns will draw all eyes on you at the beach