Take a Stroll Down Memory Lane with Our Selection of 100 + Nostalgic 80s Outfits
So far we've partied in 1920s style like the Great Gatsby, and marveled at the offbeat trends of the 1990s. Now it's time to look at another time period, famed for its unusual fashion styles – the 1980s. After all, there is a reason they were known as the decade of decadence! 80s outfits were bigger, brighter and bolder, and while some of them can really make us laugh or cringe today, others have achieved cult status, and can be seen on contemporary celebs and fashionistas.
It's worth noting that many aspects of our lives today began taking shape in the 1980s. For example, MTV was launched in 1981, giving a voice to young people, and focusing on their interests. In addition, the first commercial mobile phone became available in 1984, and the World Wide Web saw the light of day in 1989 (although it would take several years for it to become mainstream). Walkmans and VCR players, created in the 70s, became accessible to the general public in the 80s, thereby transforming the childhood of an entire generation.
With so many social changes, it is hardly surprising that the fashion of the decade was equally innovative and refreshingly different. Bold shapes and colors dominated the streets, hairstyles were wild and voluminous, and everything was just a little bit, well, extra. In this article, we will explore a few key 80s styles which are still relevant today, before allowing you to enjoy a gallery full of outrageous clothes from the decade of decadence!
The oversized denim jacket and jeans combo – one of many 80s outfits fashionable at the moment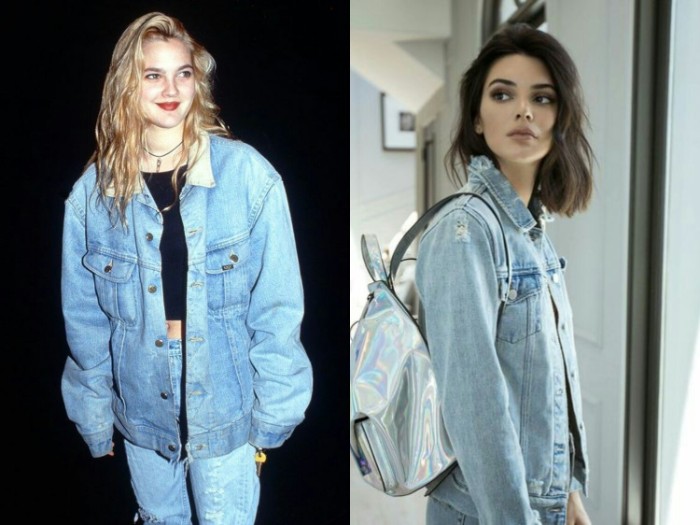 Before we get started, check out this amazing 80s outfits lookbook!
80s outfit inspiration from the glam divas and some of the biggest names in the entertainment industry
Although glam rock and metal were still very popular in the early 80s, by the second part of the decade pop reigned supreme. Stars like Michael Jackson and Madonna not only provided excellent music to groove to, but also inspired people to be braver with their fashion choices. On one occasion they two mainstream royalties even went as far as to appear in lavish, coordinated white sequin outfits.
Ladies tried to copy Madonna's "punk seductress" look en masse, and her signature ultra mini rara skirts, bustiers, crop tops, revealing sheer dresses and chunky cross necklaces became key items in the closets of female fashionistas. Men meanwhile, were busy imitating the King of Pop by buying bright-colored biker jackets, skinny leather trousers and flashy accessories. You may have noticed that some of these trends are seeing a comeback at the moment, as people are coming up with their own reinterpretations of the 80s glam style.
Madonna's signature 80s style reimagined today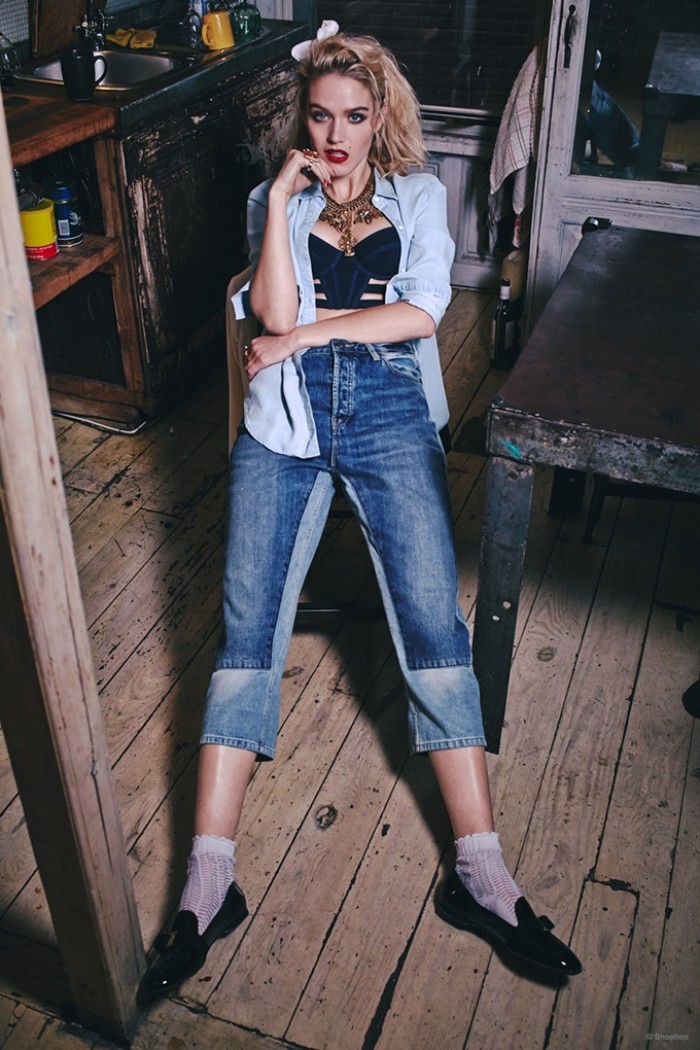 Channeling your inner Michael Jackson…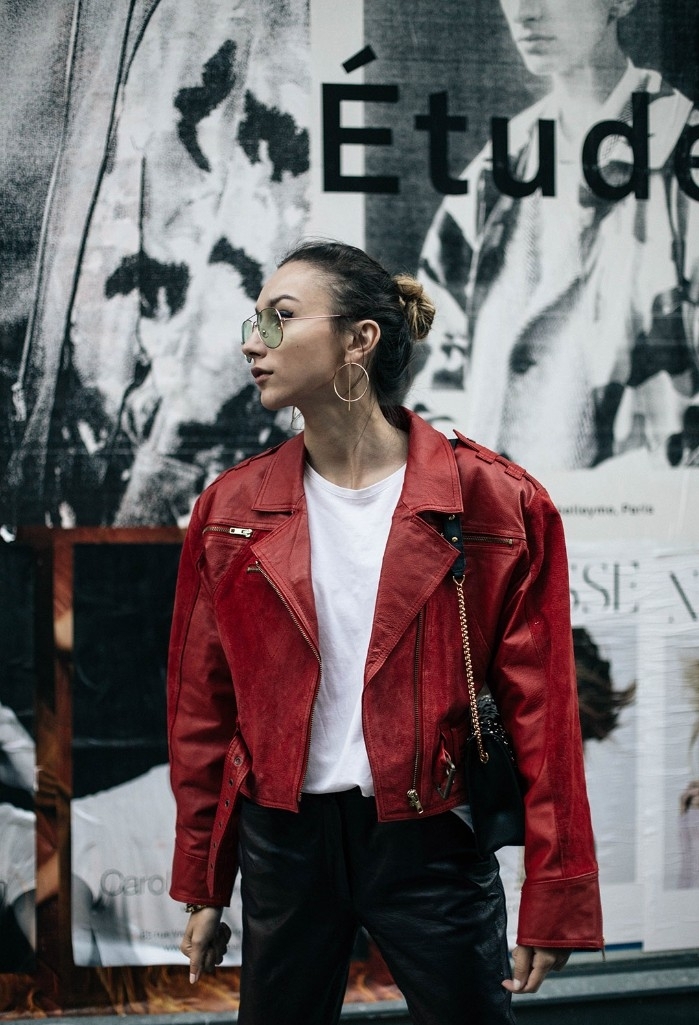 The 80s dress code included lots of gym-inspired atleisure clothes, courtesy of the fitness fanatics
Gyms became hugely popular in the 1980, sparking a widespread interest in fitness culture and apparel. Everyone wanted to better themselves and to look fit, healthy and active. As a result, simple and comfortable sports clothing became a fashion statement and sales of oversized t-shirts and spandex leggings, stretchy bodysuits, and legwarmers skyrocketed. The trend was fueled even more by films like Dirty Dancing and Flashdance, and by the growing popularity of Aerobics. In winter, gym apparel was replaced by the so called ski prep style, characterized by shiny polyester tracksuits and roll neck sweaters. It was the preferred attire for well to do individuals who wanted to showcase their active lifestyle.
In the 80s people wore sports apparel as casual every day clothes, and it was even acceptable to attend events dressed in leggings or slacks. Sound familiar? It seems that fitness clothing is still very much a thing, judging by the popularity of brands like Lululemon.
80s outfits for active ladies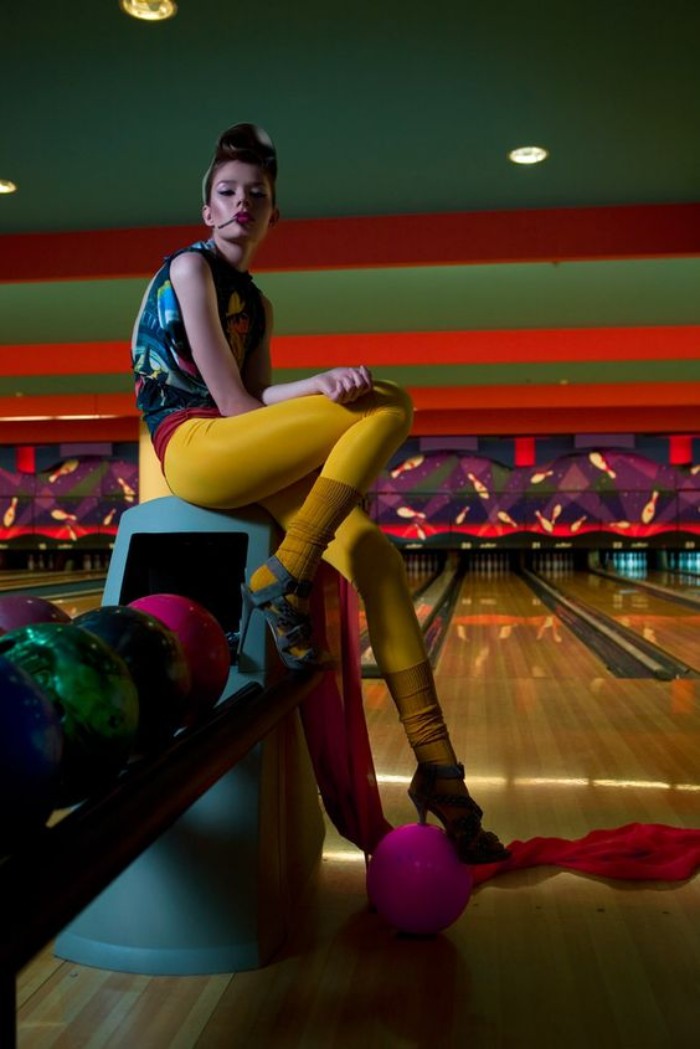 Let's not forget the 80s roller skating craze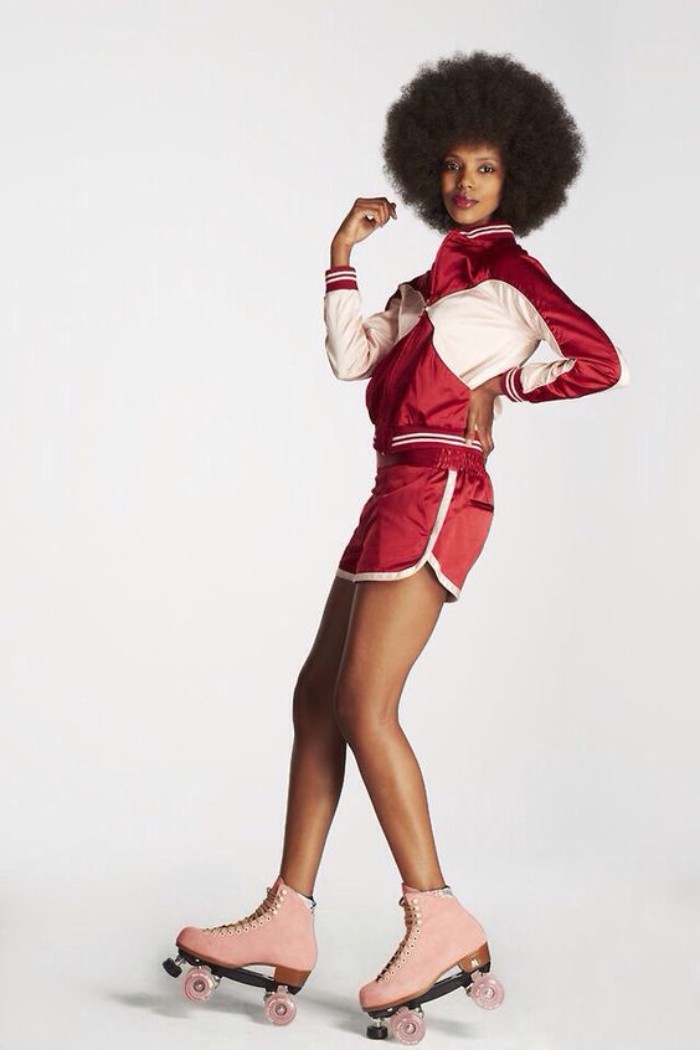 What were the defining trends of the 80s? Find out in the video bellow:
Retro nostalgia dress code inspired by the luxury brand lovers
Much like today, 80s people were obsessed with big brand names. Preps, for example, opted for apparel manufactured by Lacoste and Esprit. Those partial to fitness clothes, on the other hand, turned to Puma, Nike, Reebok and Adidas. The punk rockers favored Vivienne Westwood, and the fashion conscious and well-off individuals splurged on luxury garments by brands such as Gucci, Jean Paul Gaultier and Polo by Ralph Lauren. Yet, regardless of social status or style preferences, one thing was certain – the logo simply had to be visible. This trend continued up to the 90s and then suffered a decline in the early 2000s, when they were considered too flashy and even tacky. Today they are coming back in style, albeit in a self-ironizing, tongue-in-cheek manner.
An ironic recreation of a 80s outfit, complete with a bold, kitsch print, and a chunky brand name logo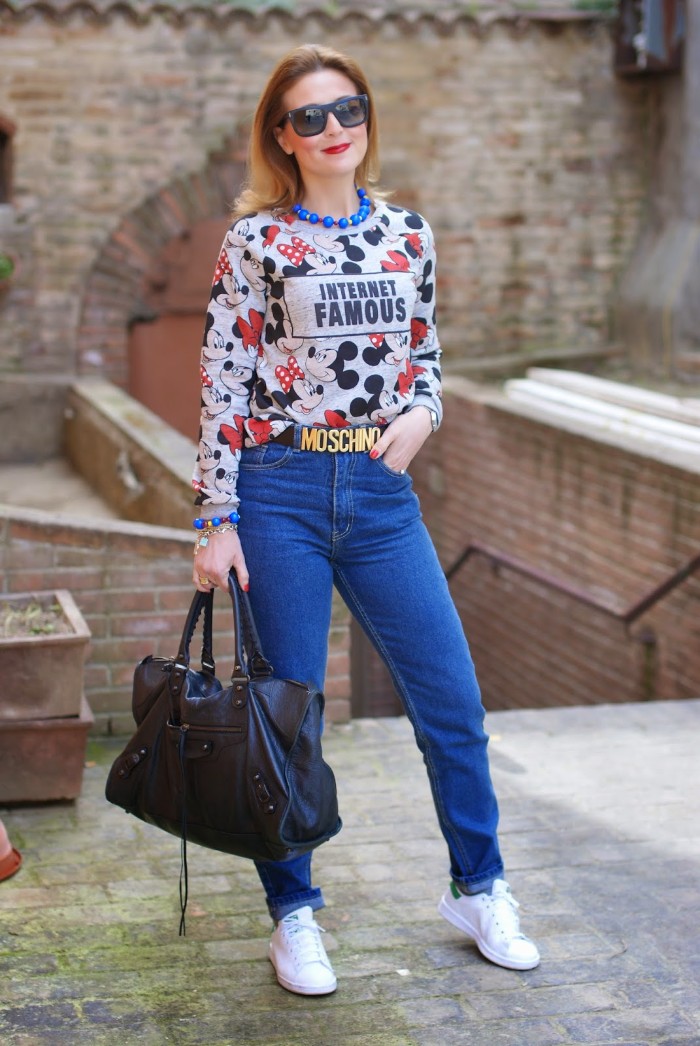 Wrangler is one of many brands seeking to bring back logo t-shirts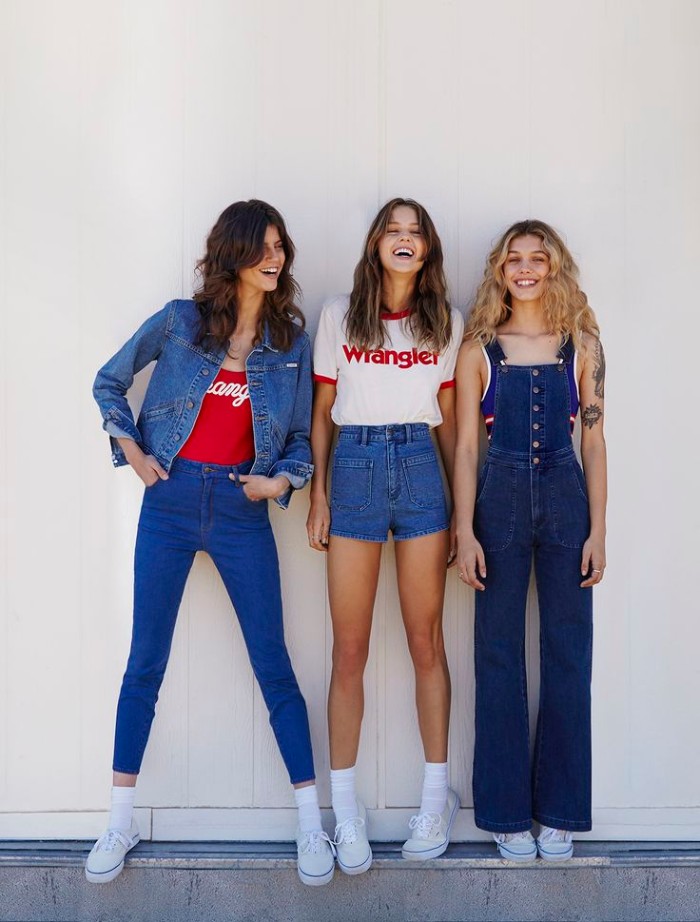 80s outfit ideas are all about comfort where fashion meets nostalgia
One unlikely reason for 80s outfits to be making a comeback is the TV series Stranger Things. Despite dealing with spooky monsters and unsettling events, the show is filled with nostalgia for a "simpler time," when children still played outside with their bikes, and most of us couldn't even imagine the wonders of the World Wide Web. The clothes depicted in the show are far from the excess of the glam divas and fitness fanatics. Soft sweaters, baggy jeans, plaid shirts and flannel-lined jackets underline the idea of comfort, thereby strengthening the sense of nostalgia. I can almost hear my parents say "Remember the days when clothes were about being comfortable? Today's kids are all about fashion fads!"
Unsurprisingly, the show has inspired numerous style tutorials and lookbooks, some of which you can find further down in this article.
Stranger things – making plaid cool again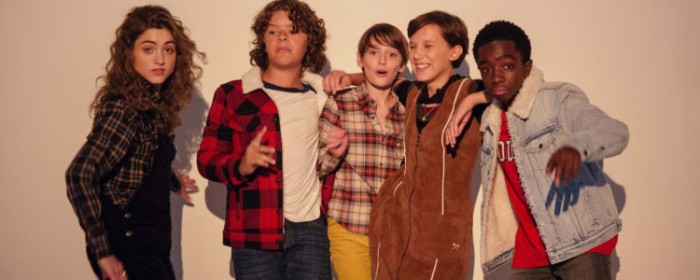 Natalia Dyer as Nancy in Stranger Things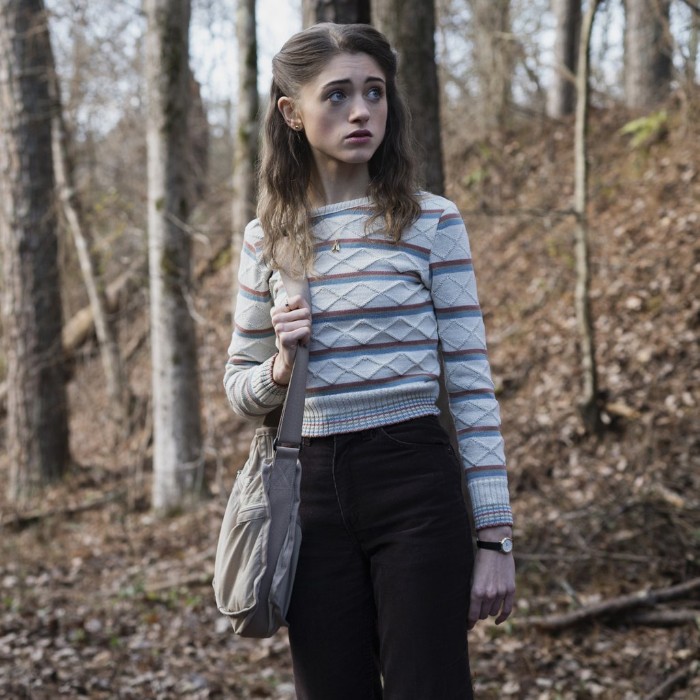 One of the many video tutorials, devoted to Stranger Things inspired 80s outfits
Joe Keery as Steve Harrington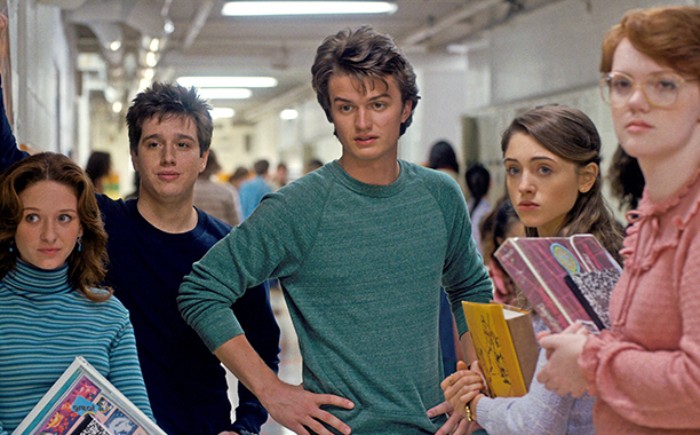 Season 2 of the show delved into 80s fashion trends even deeper, introducing characters partial to the punk rock style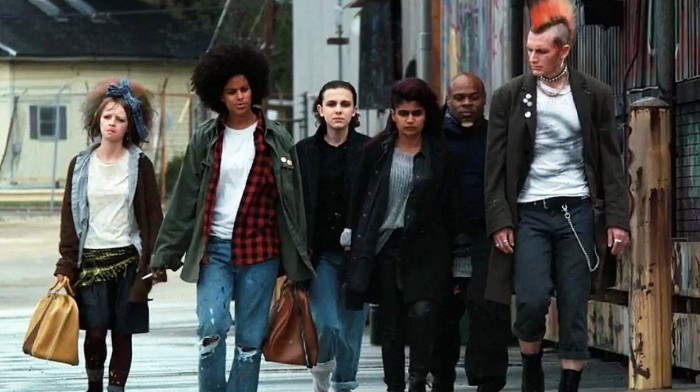 Typical 80s kids clothes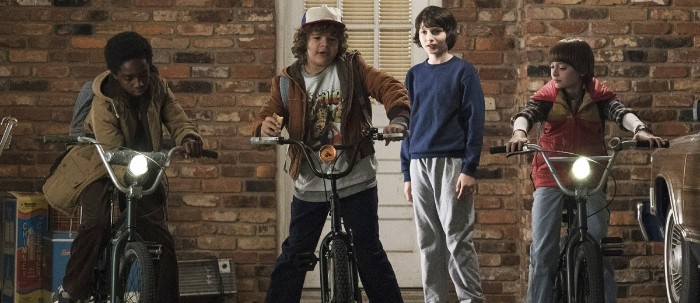 We've got 80s fashion dress up ideas for everyone
And now we invite you to take a look at our selection of outfits from (and inspired by) the 80. We have also included plenty of throwbacks to your favorite shows, artists and celebs. And if you want even more amazing 80s outfits ideas, check out our fashion section. We have plenty of images and facts for the decade of decadence!
We love this timeless button up denim skirt and striped top combo!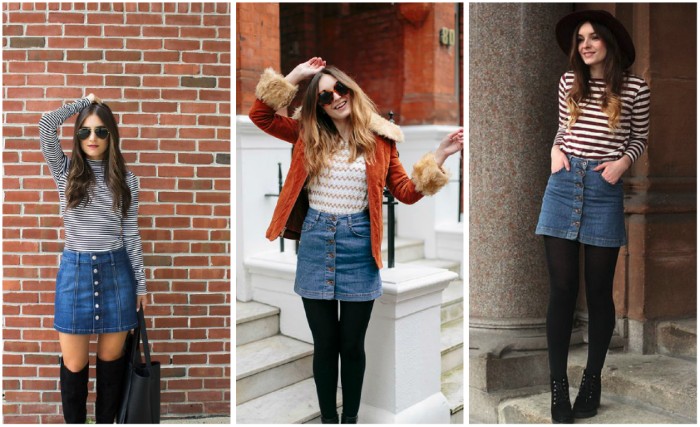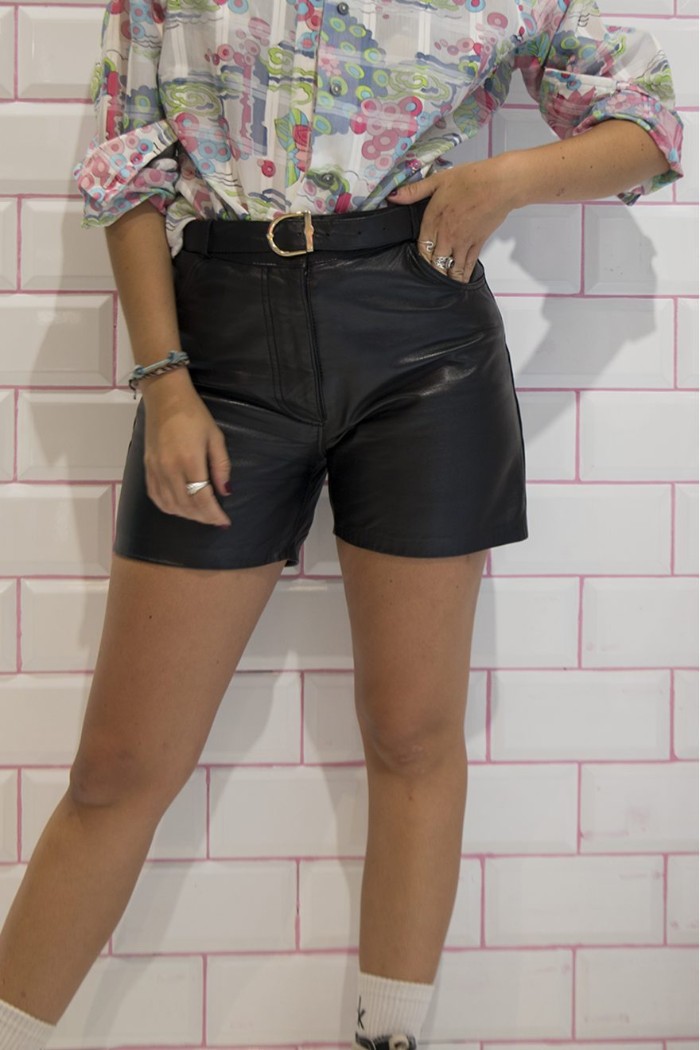 Make up in the 80s was characterized by bold colors and neon tones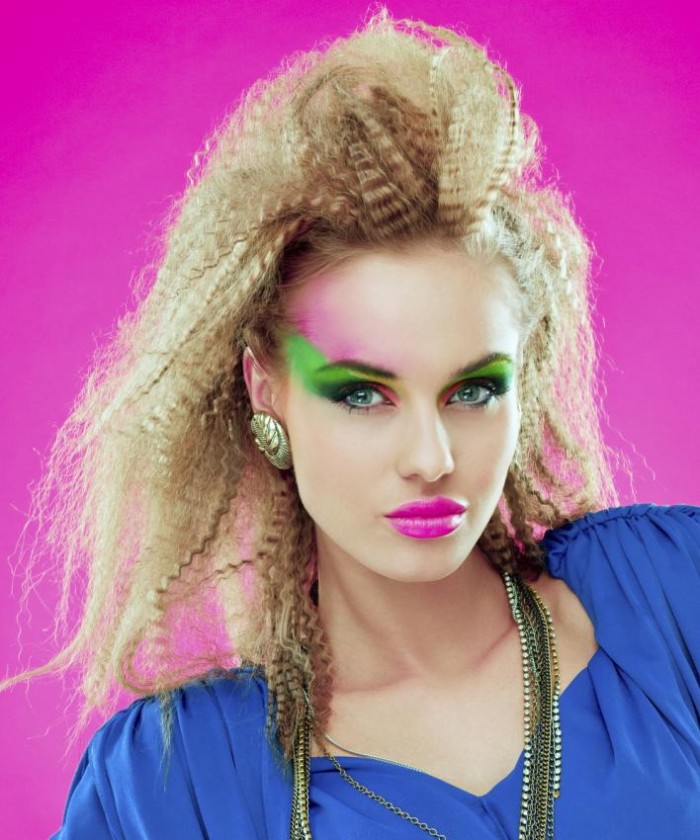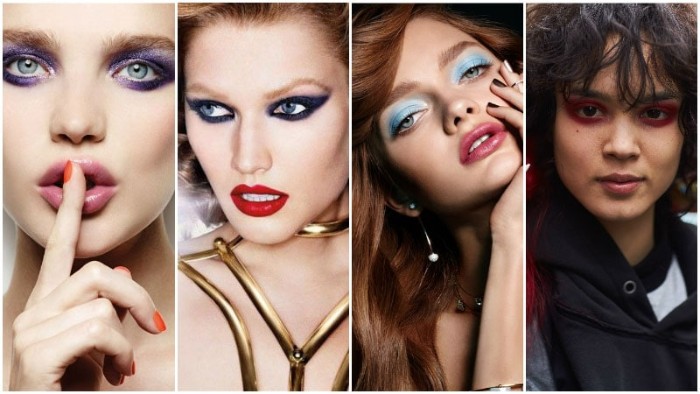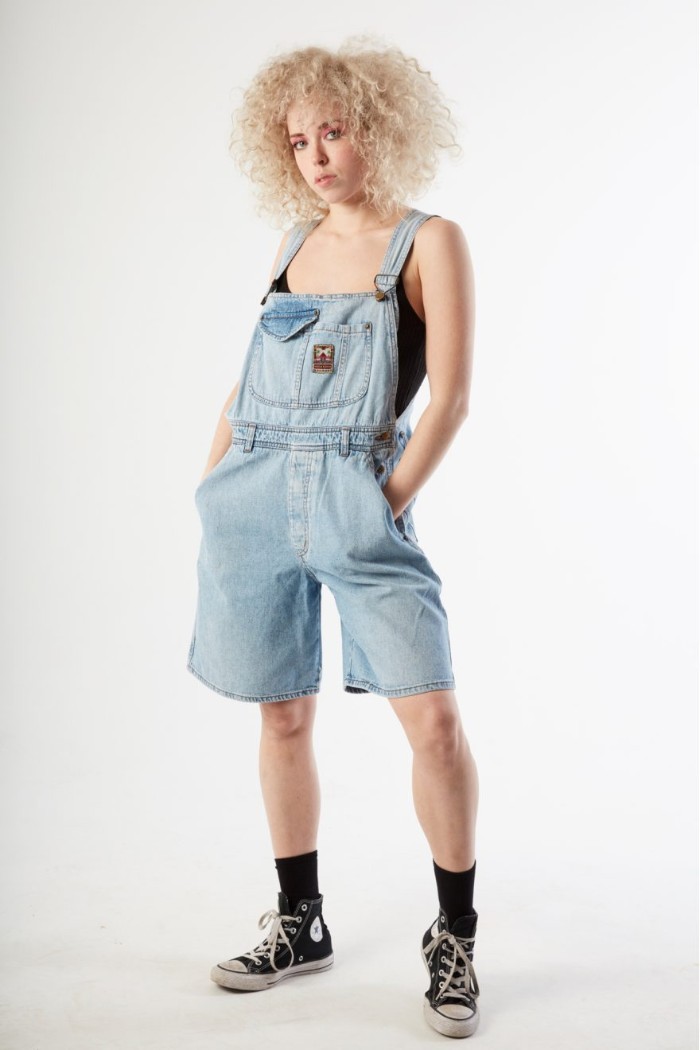 Typical male 80s streetwear, complete with boombox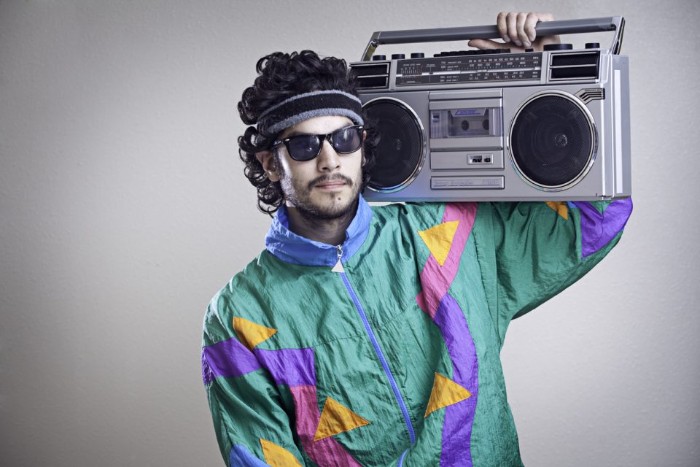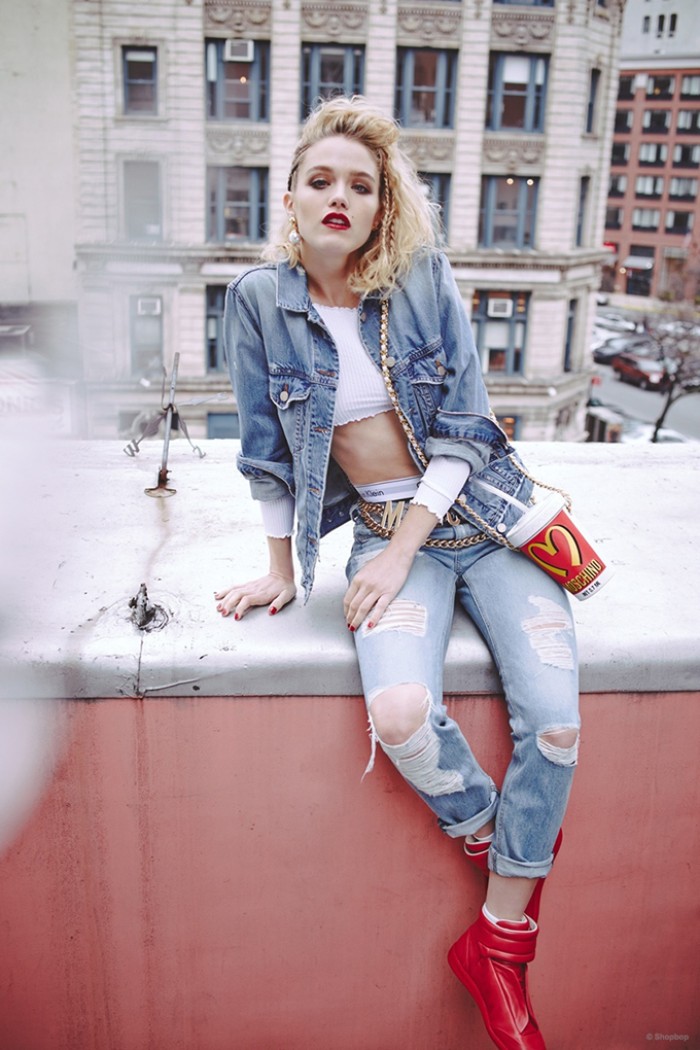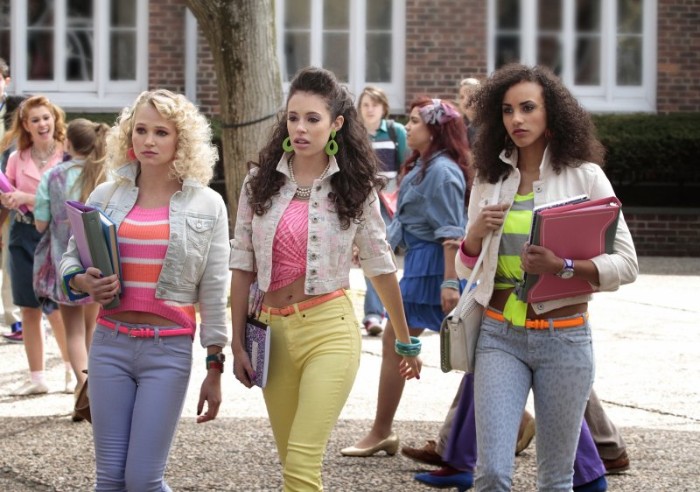 An 80s rocker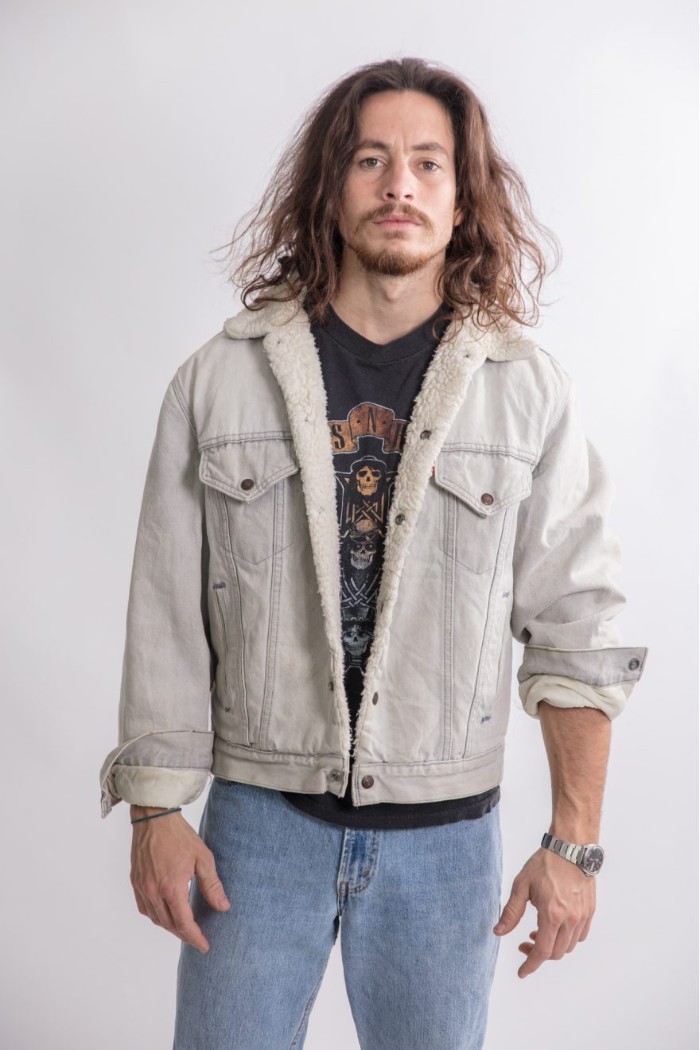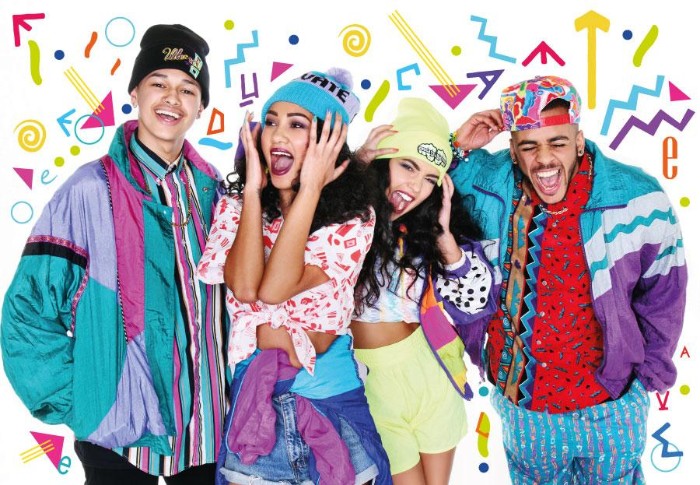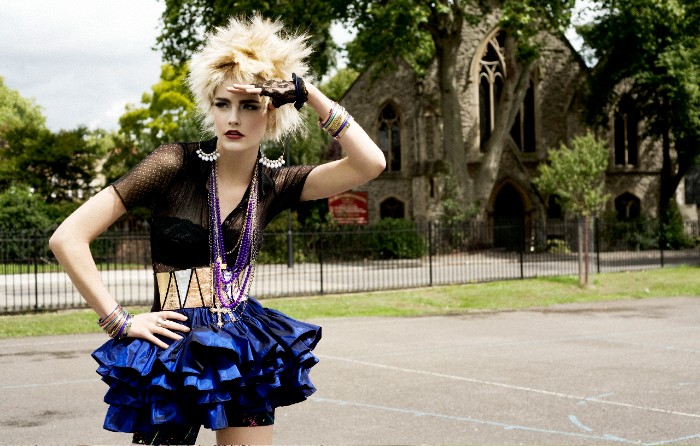 Are shoulder pads making a comeback?! (We hope not!)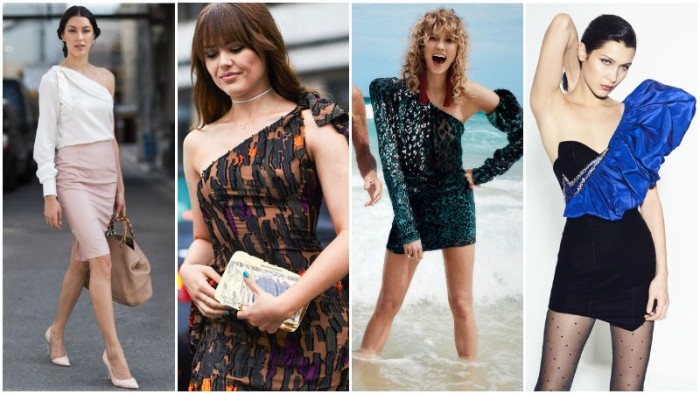 And here are some 80s costume ideas: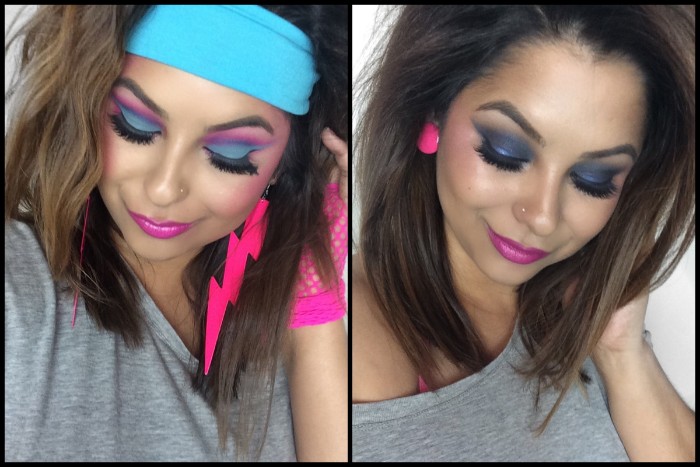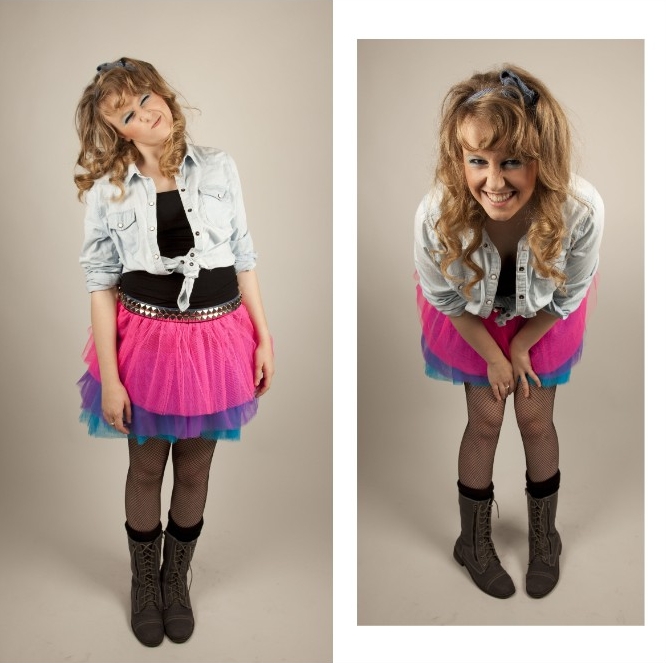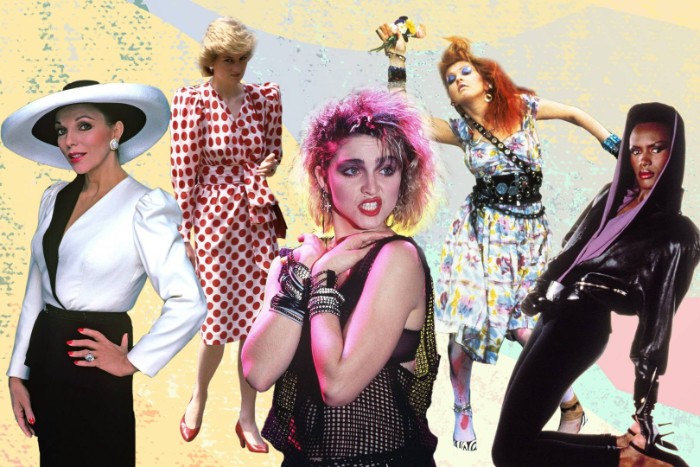 Only kids from the 80s remember Jem and the Holograms!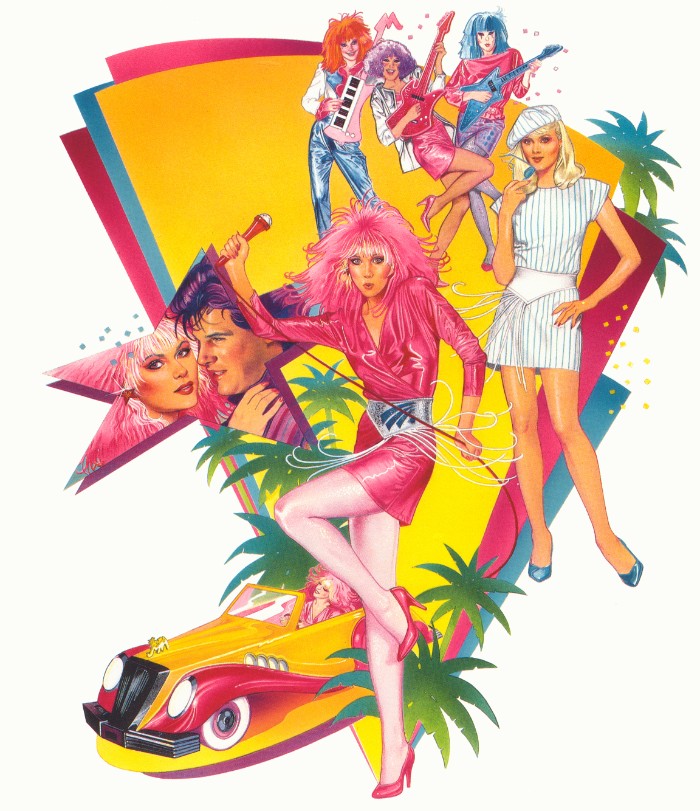 Brooke Shields – an 80s style icon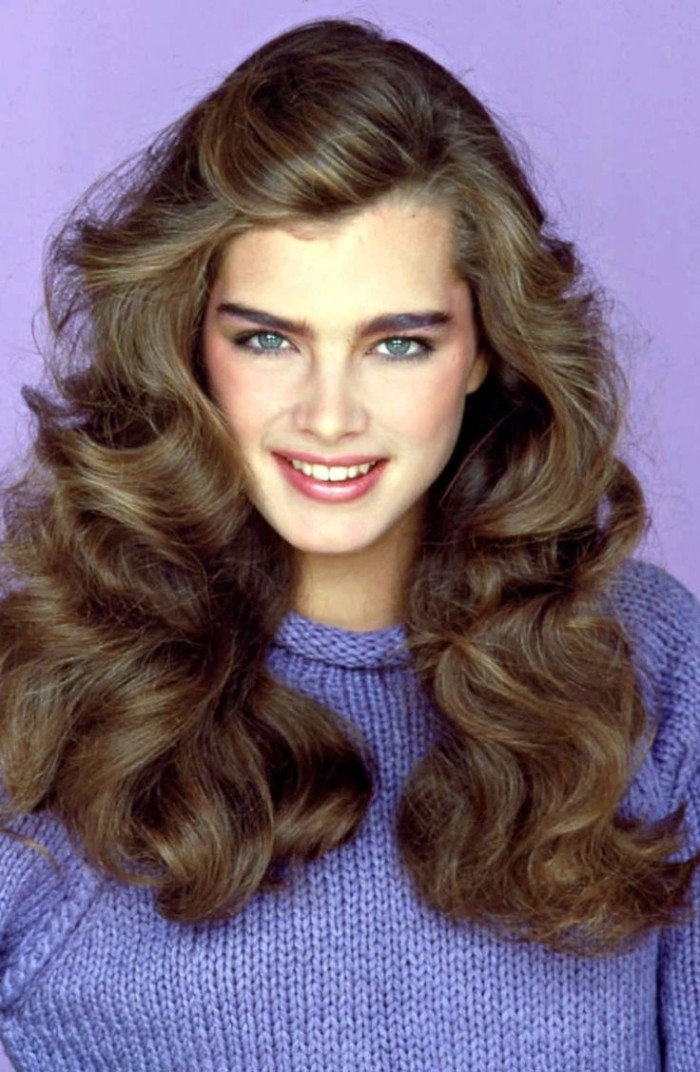 If you are looking for a 80s-inspired Halloween costume, why not consider one of the characters from Jim Henson's cult classic Labyrinth?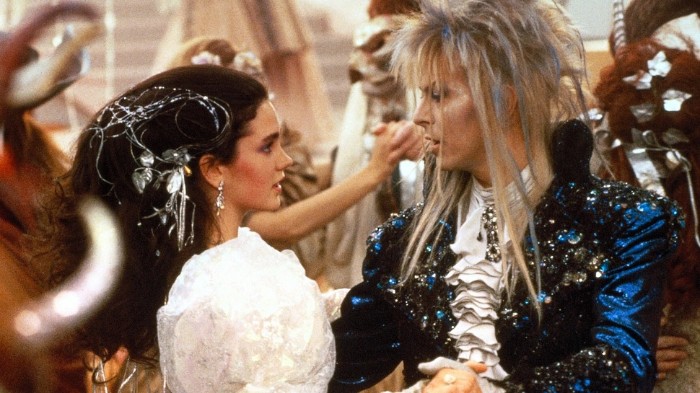 You can easily recreate Sarah's outfit!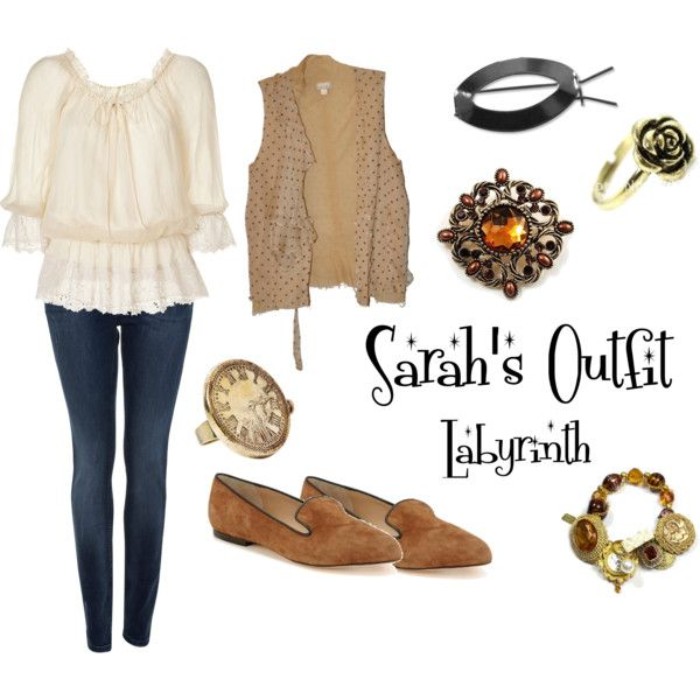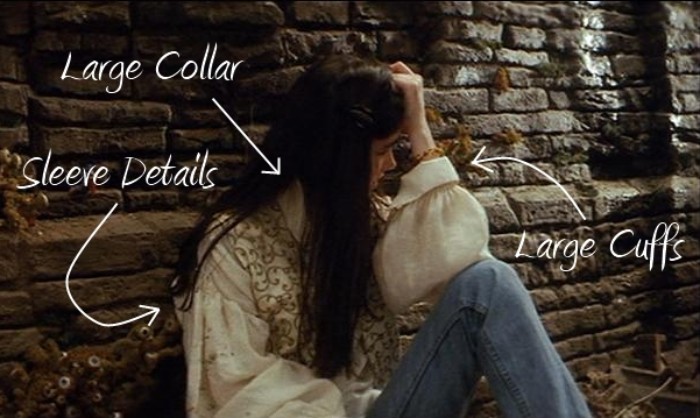 Labyrinth-inspired costumes for kids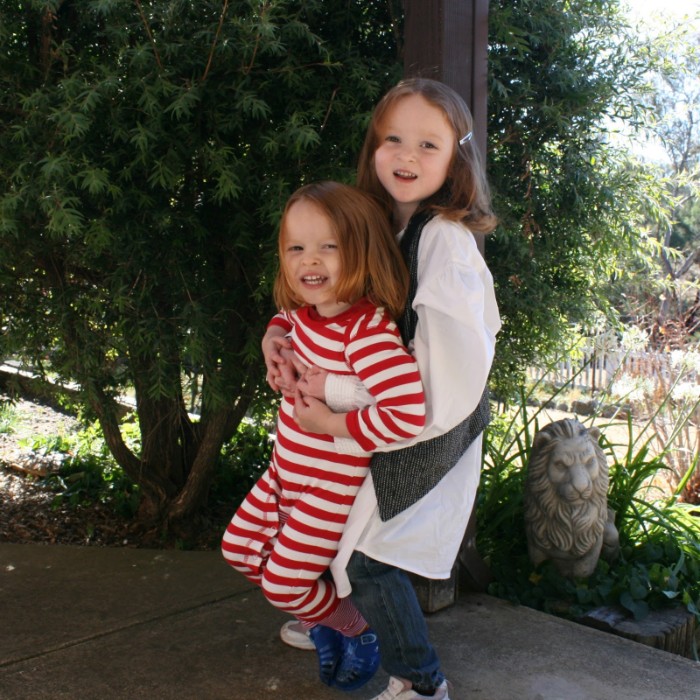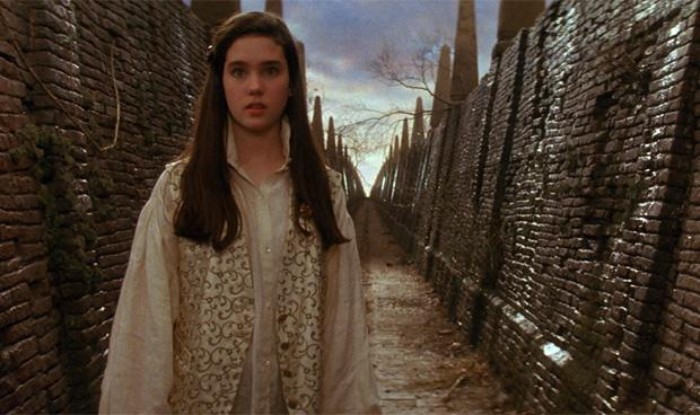 Gorgeous outfit with subtle hints of 80s glamour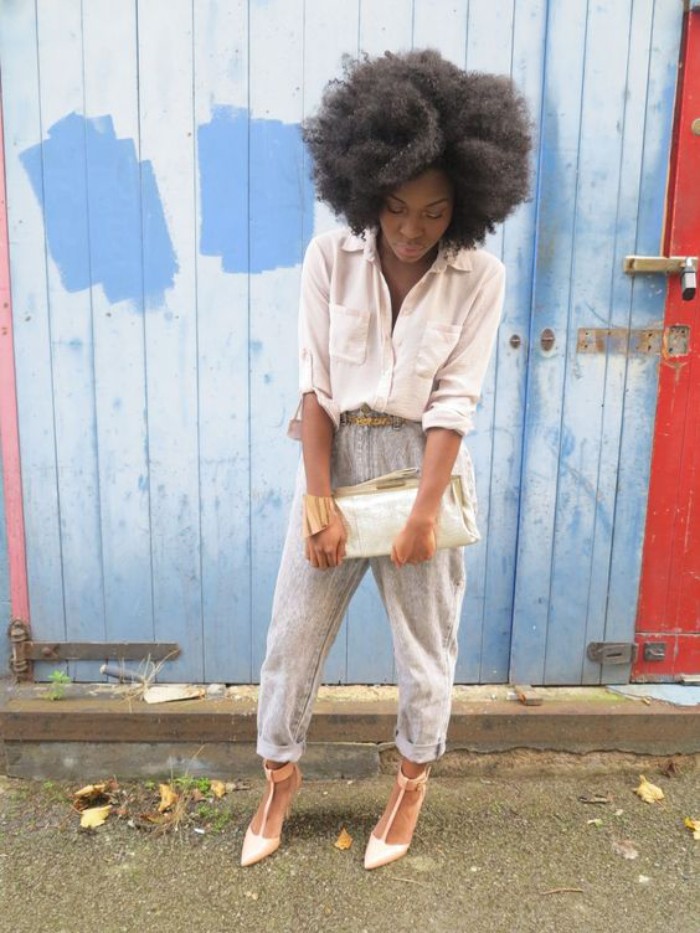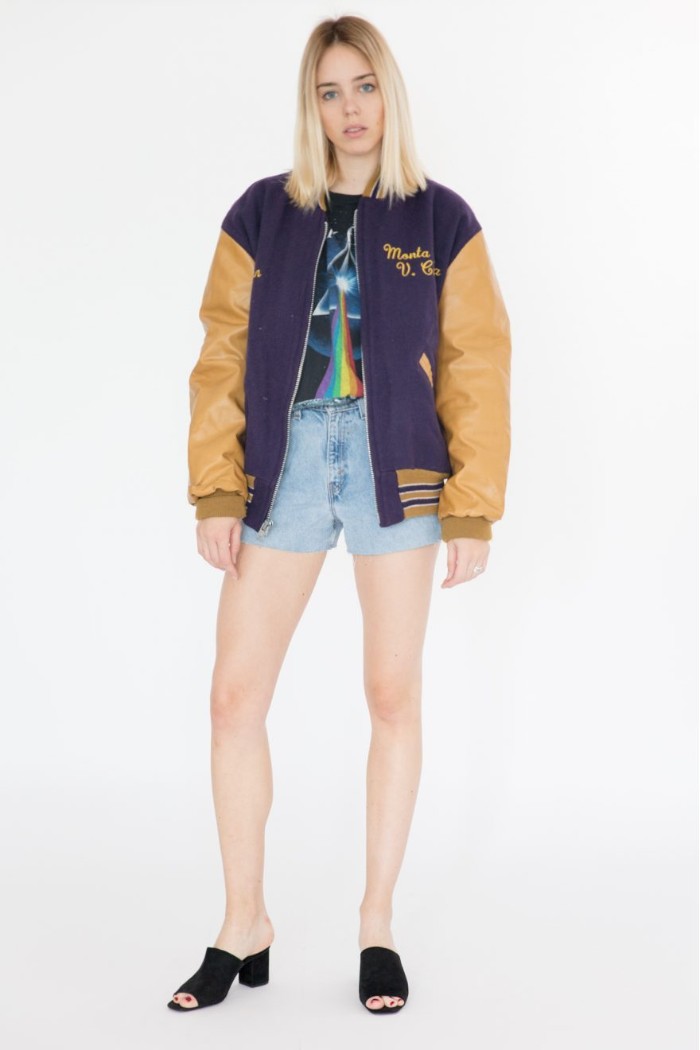 Remember the Breakfast Club?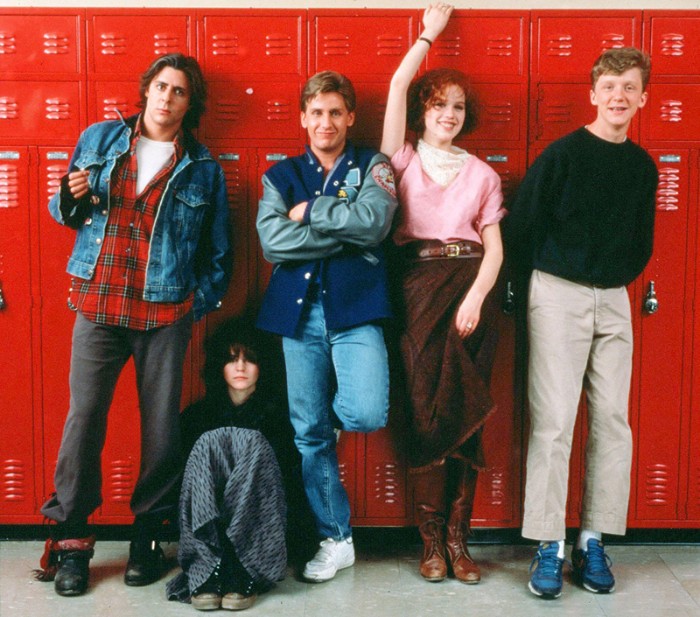 Edward Scissorhands – another cult classic from the 80s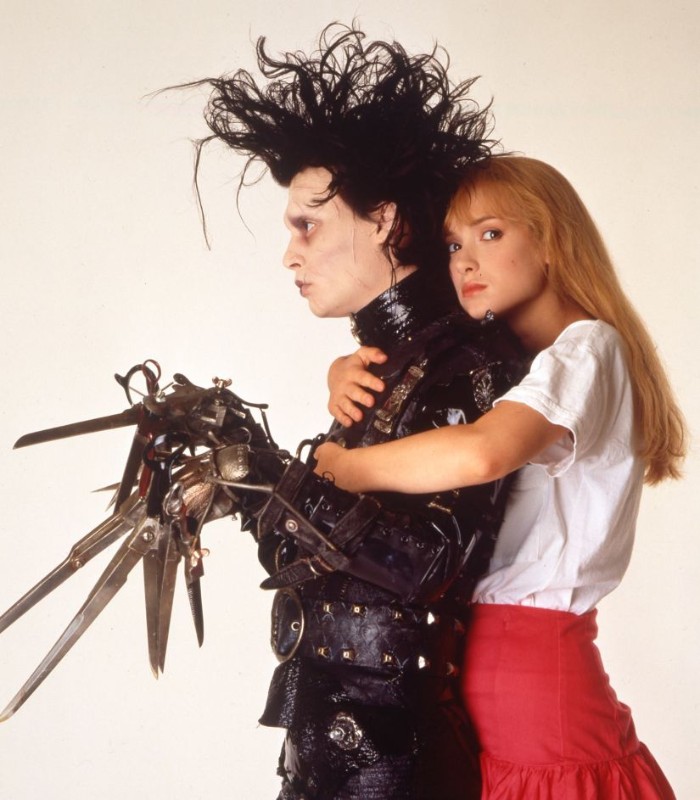 Did you use to watch Full House?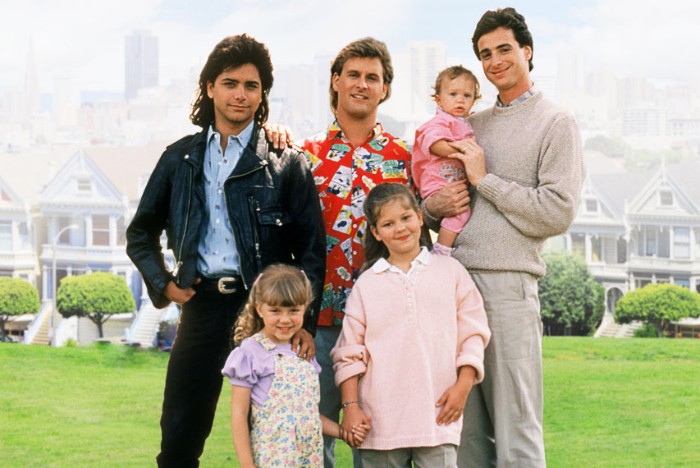 How about Alf?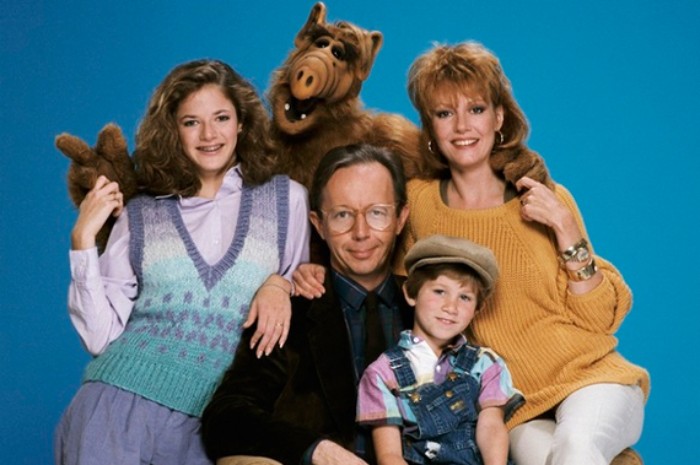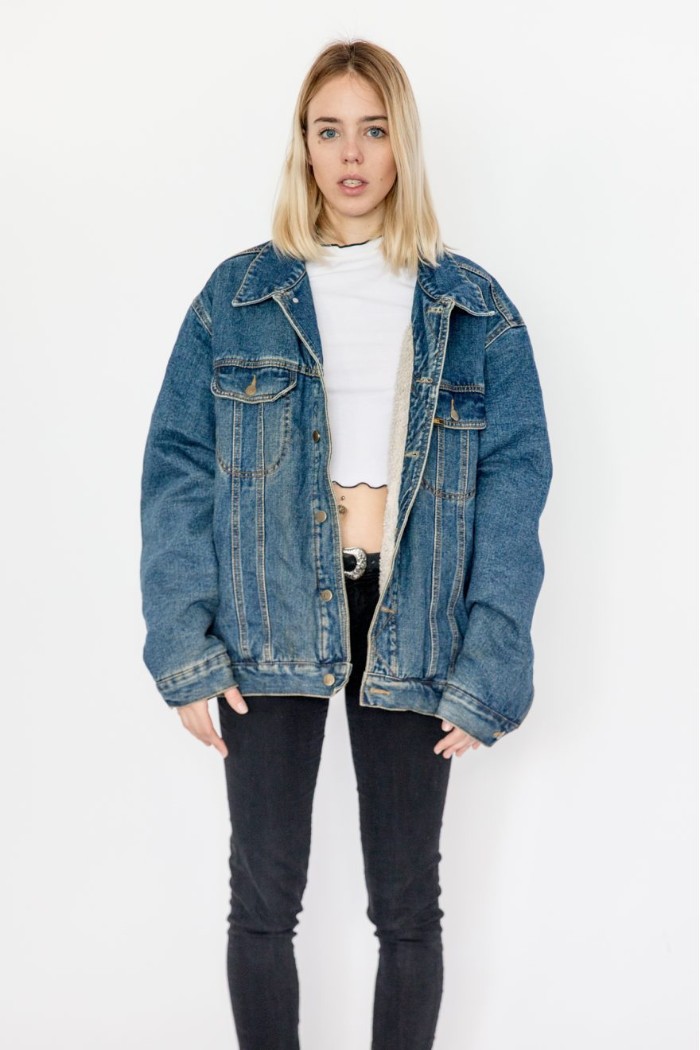 Big hair, don't care – glam metal in the 80s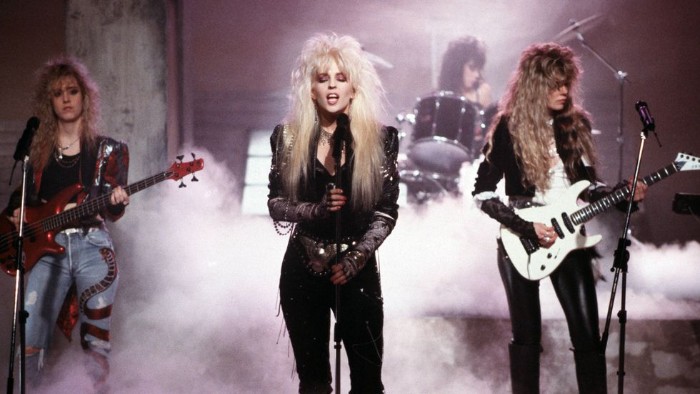 Jem's outfits were always on point!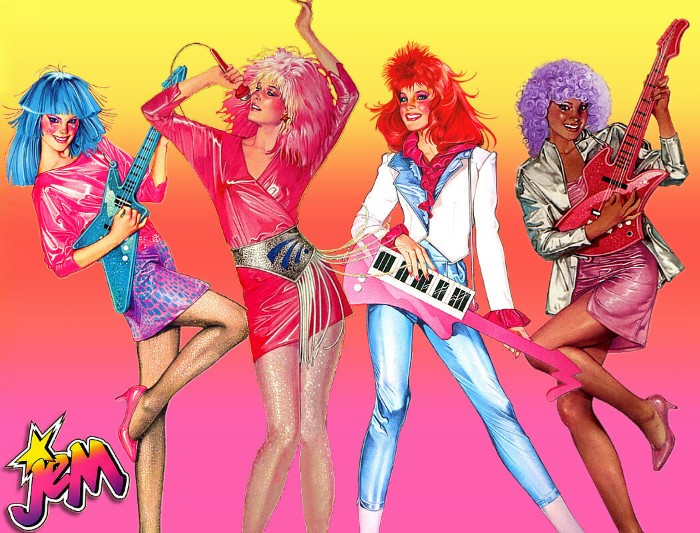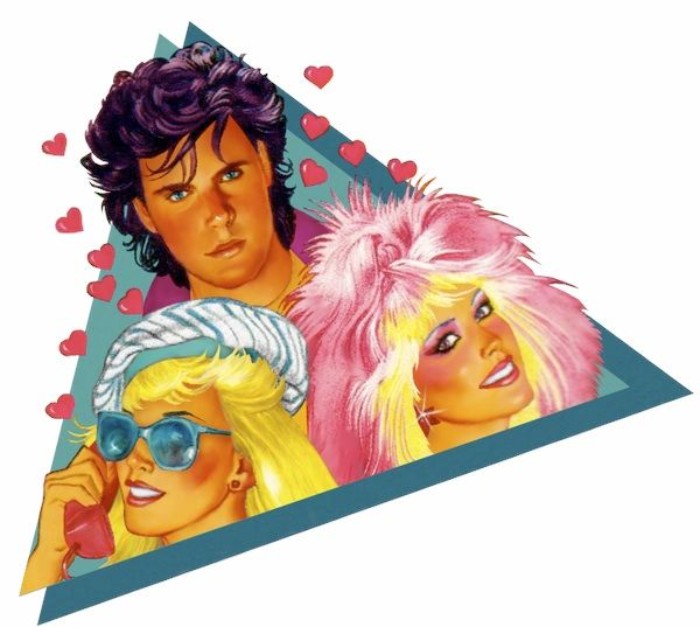 Black fashion in the 80s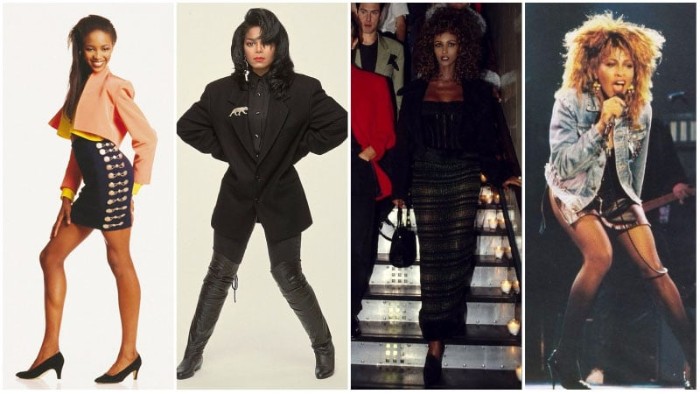 The gorgeous Whitney Houston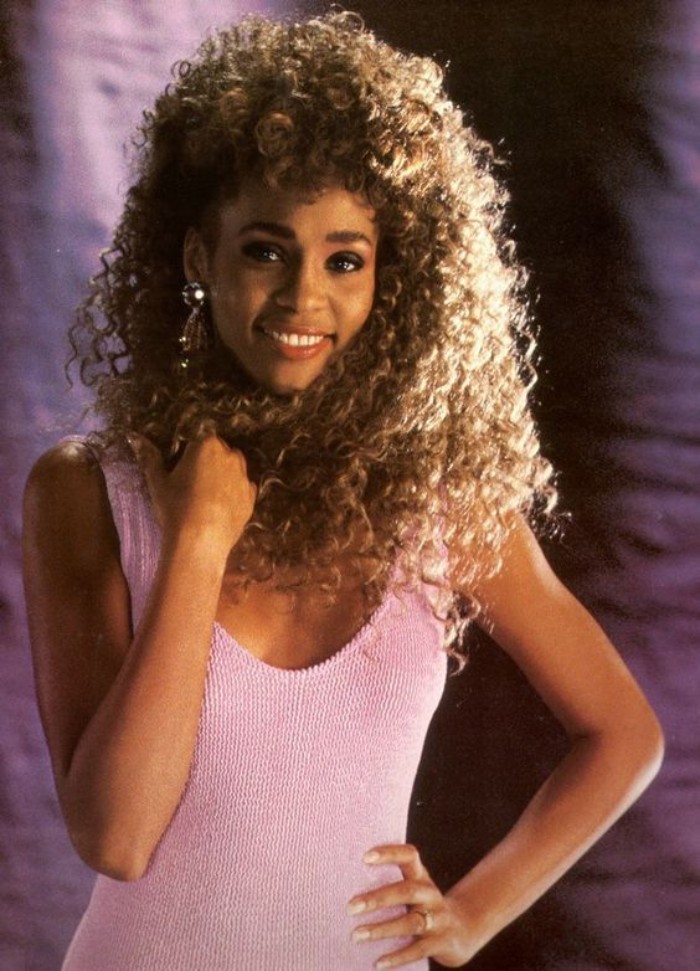 Punk's not dead – 80s outfits for wild souls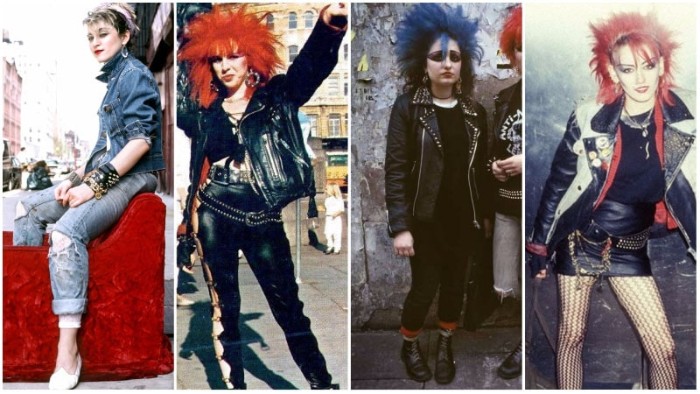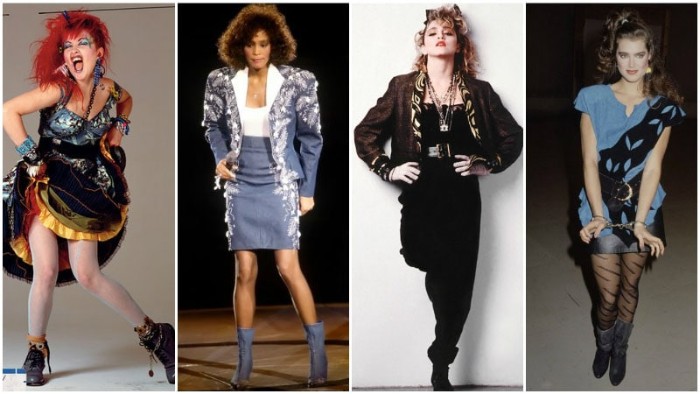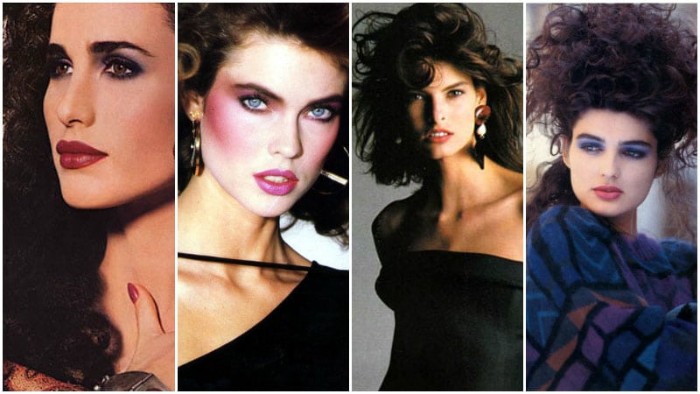 Meg Ryan in the late 80s, sporting a black biker jacket over a maxi dress, with white socks and patent leather shoes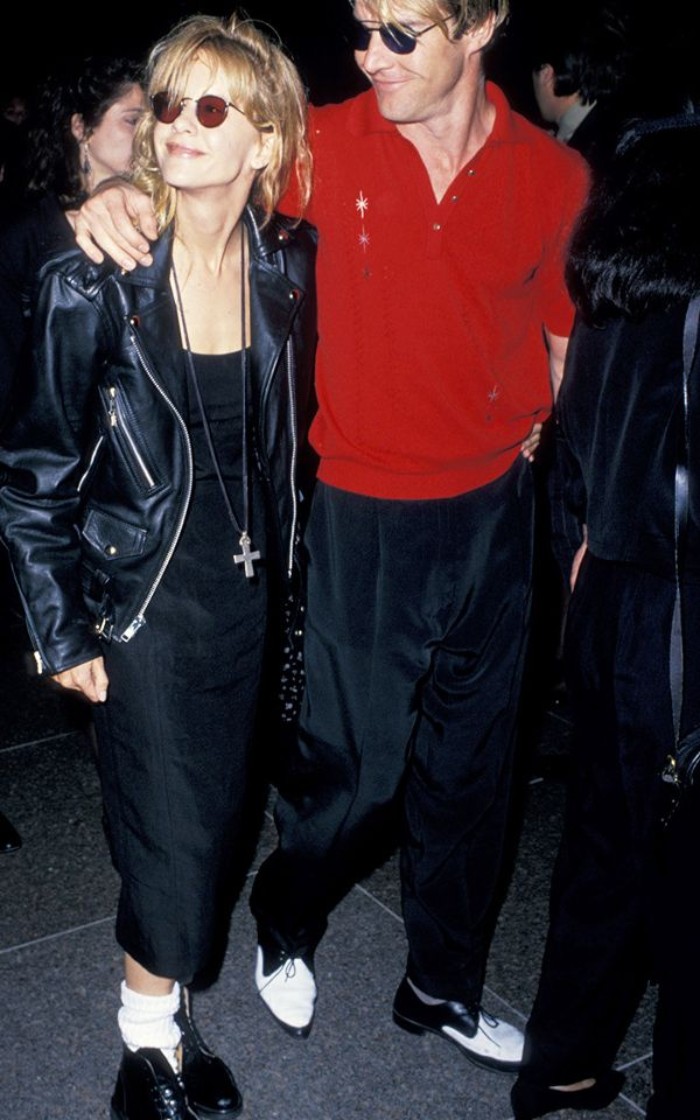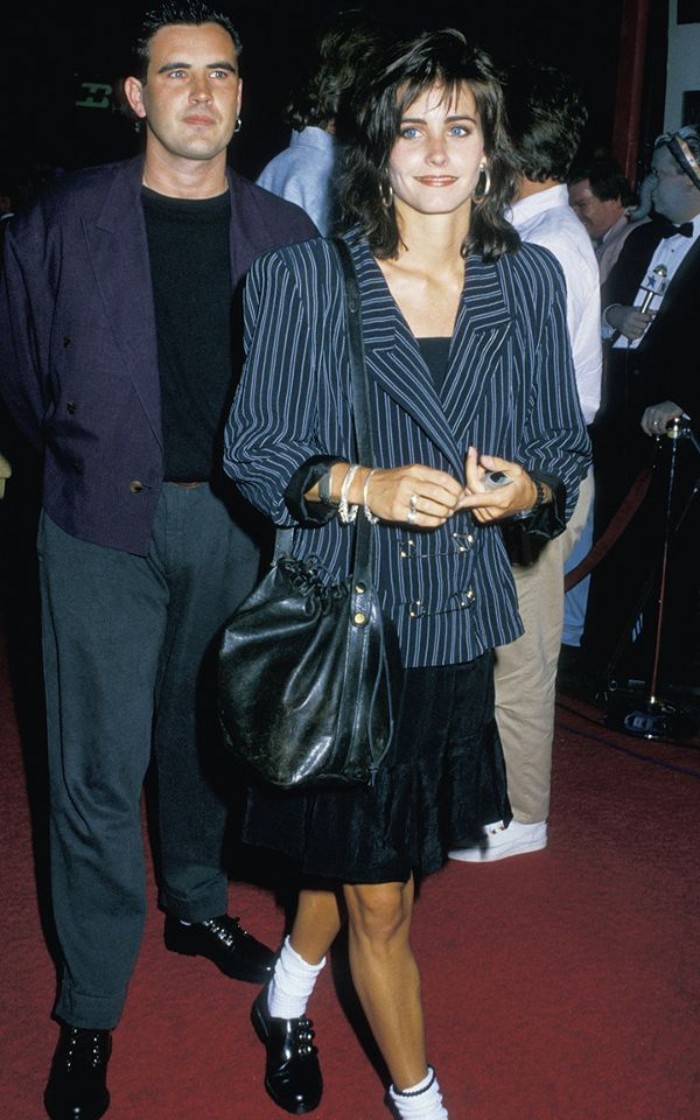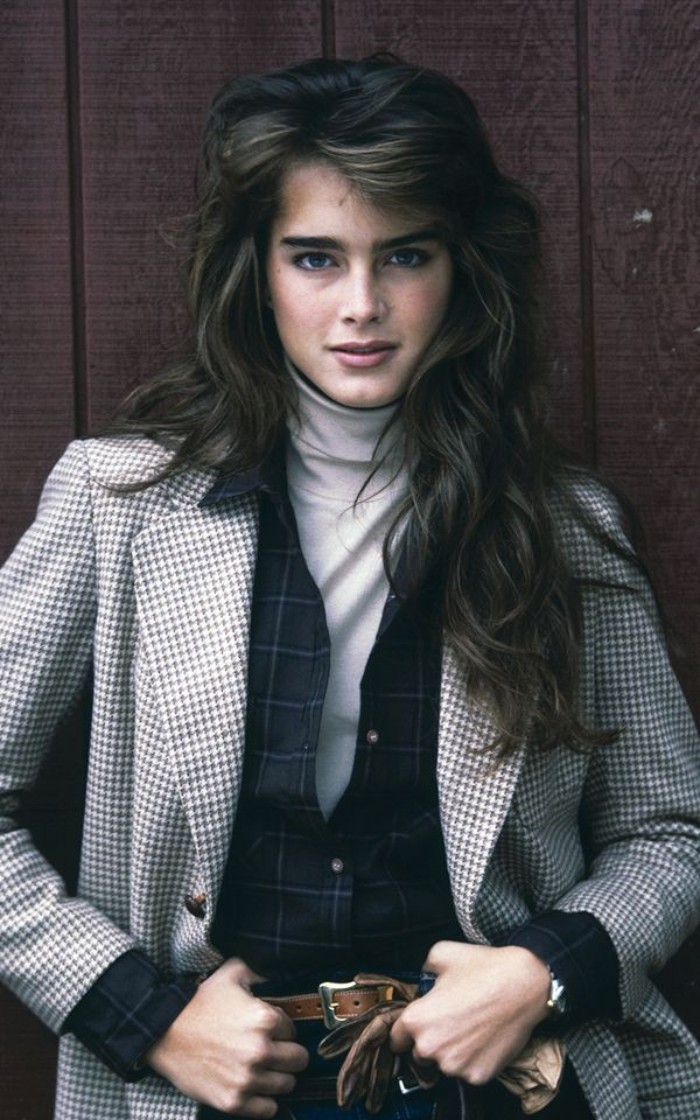 The magnificent Cindy Crawford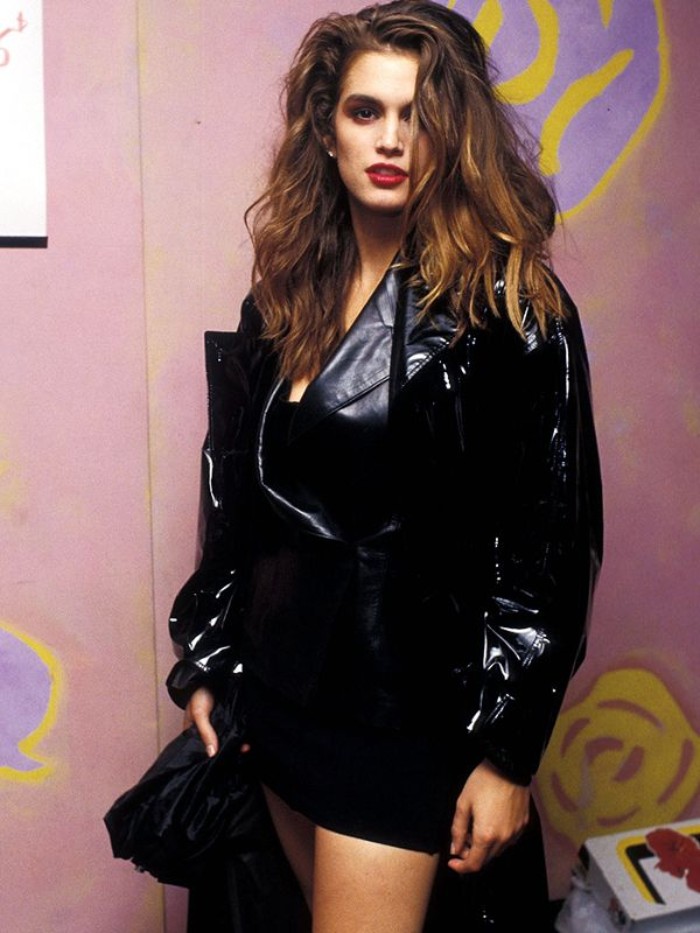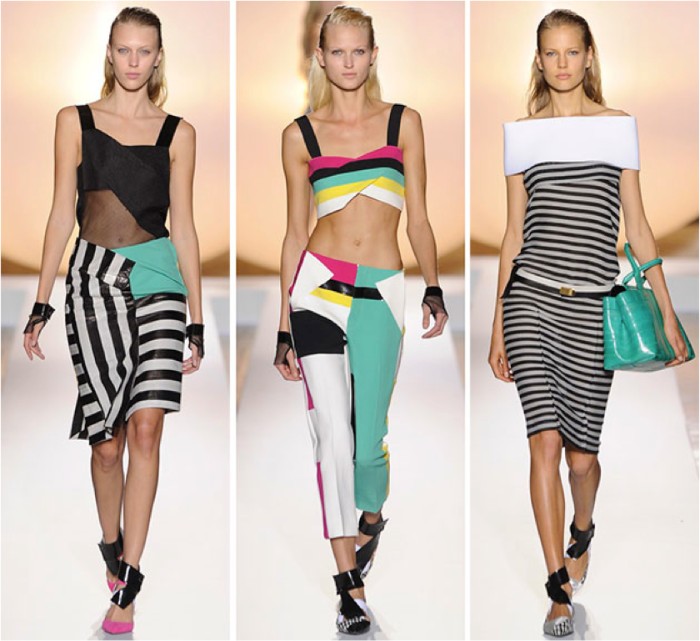 Haute couture inspired by 80s icons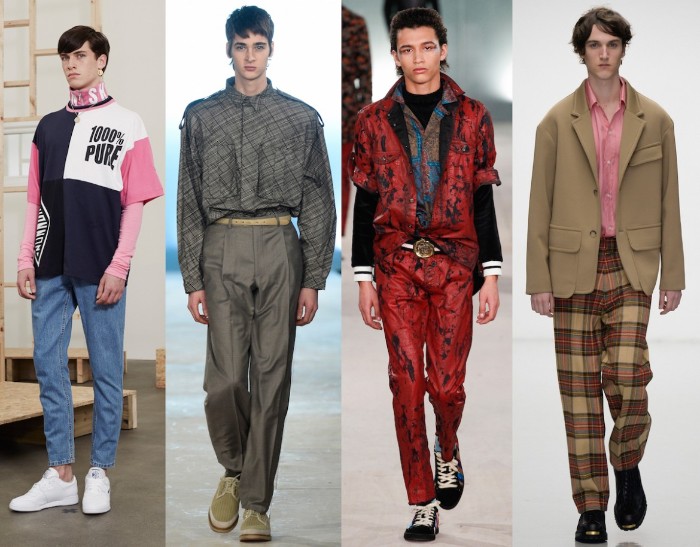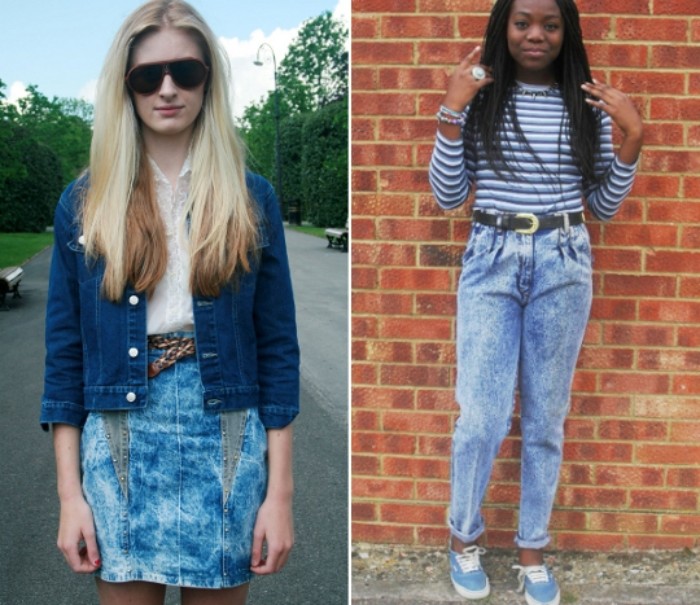 No 80s outfits article is complete without ugly sweaters!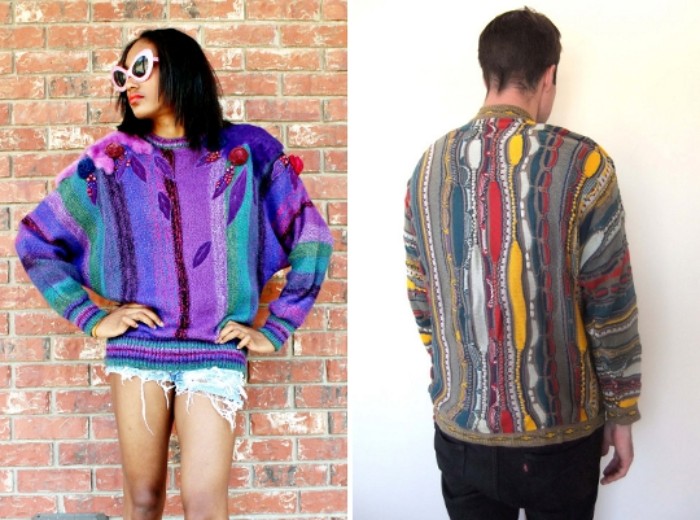 No words are necessary – these pictures speak for themselves.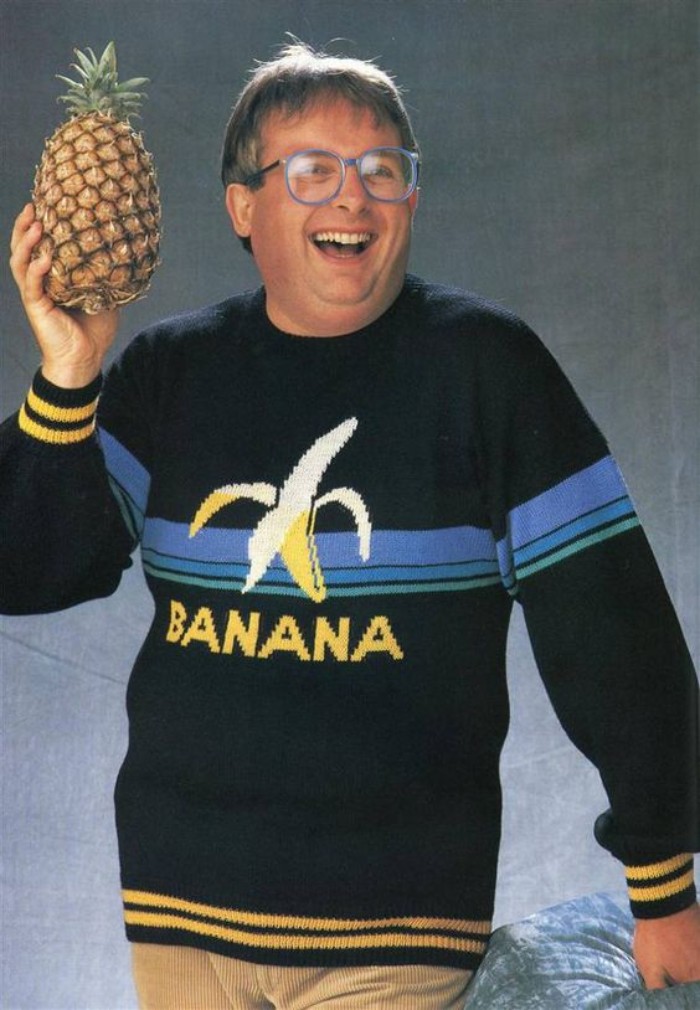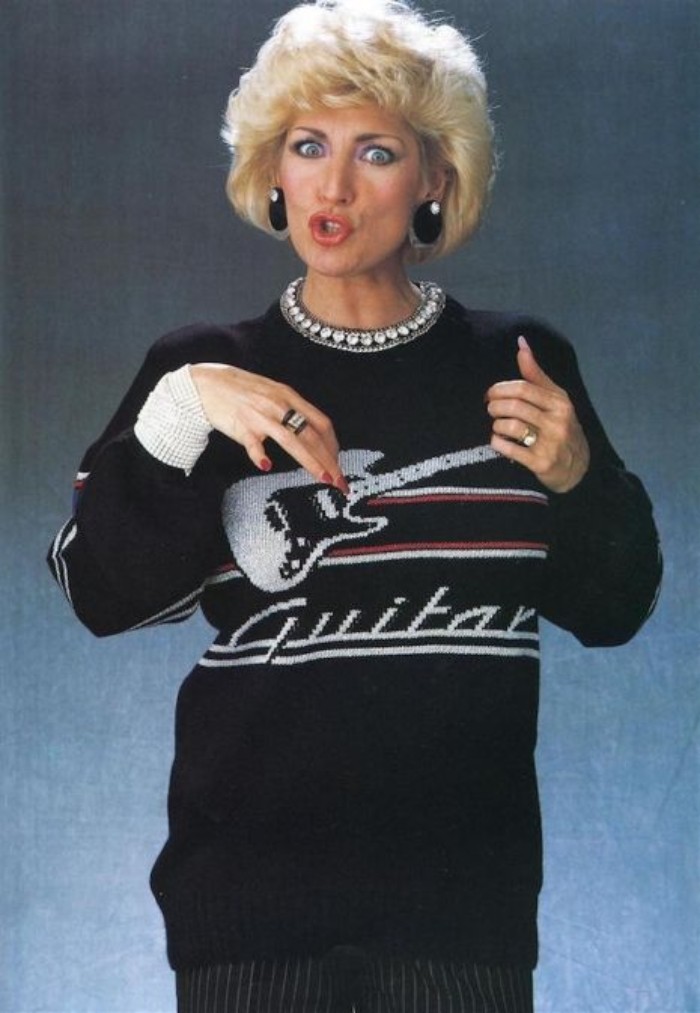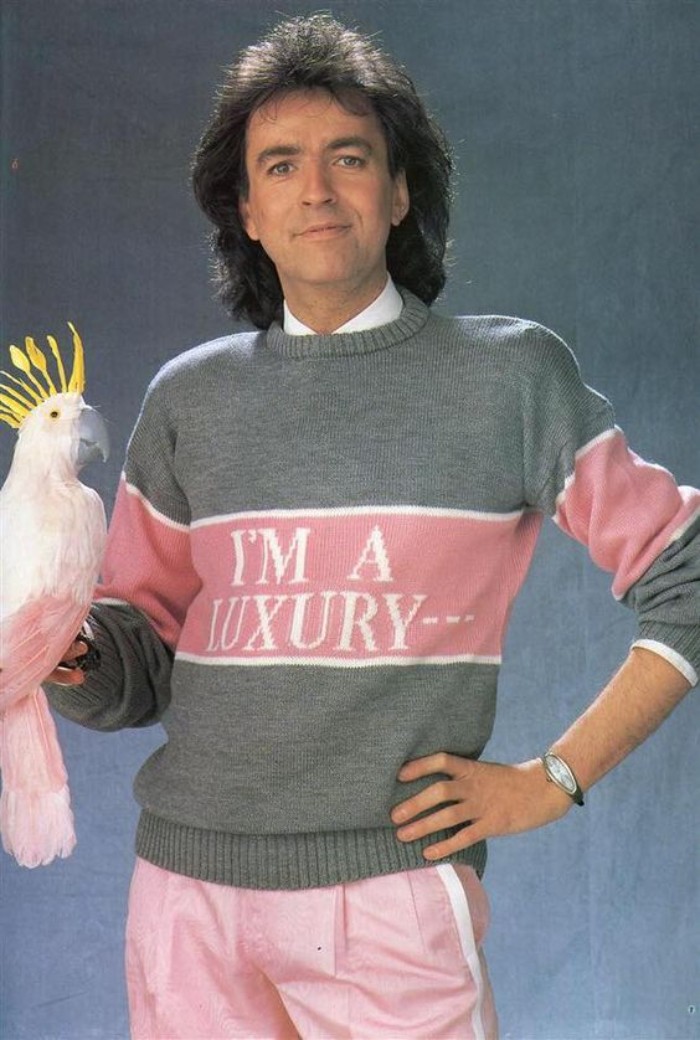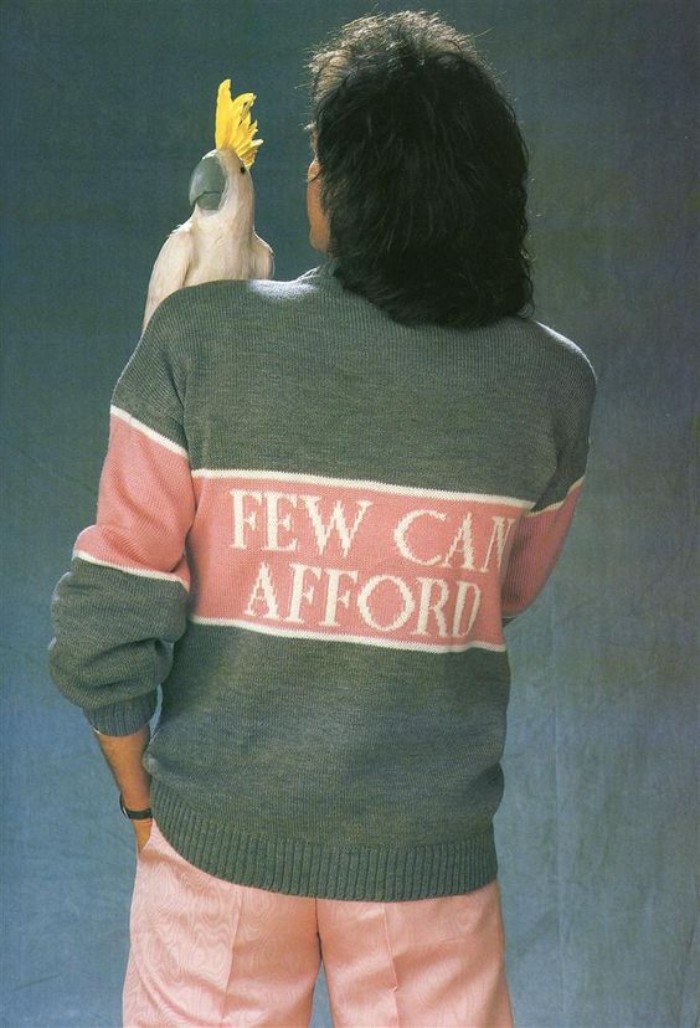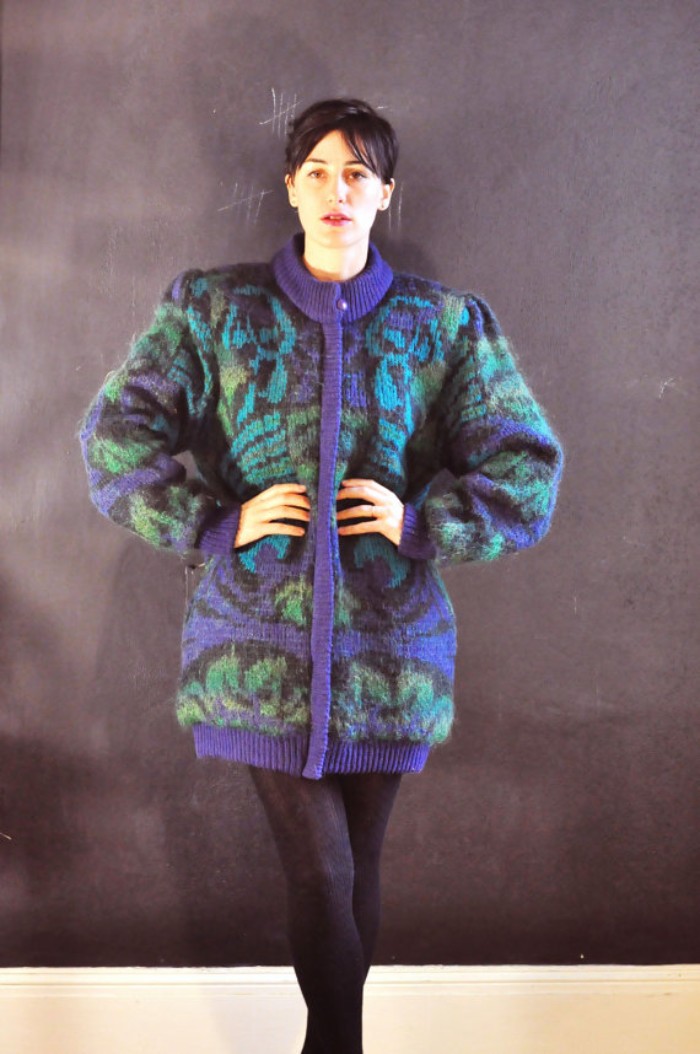 Sequins are back!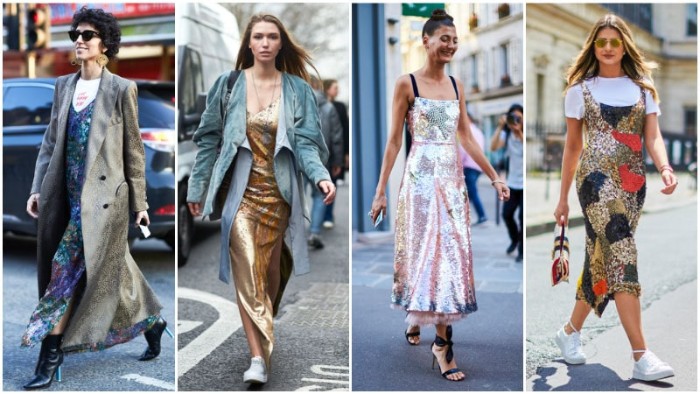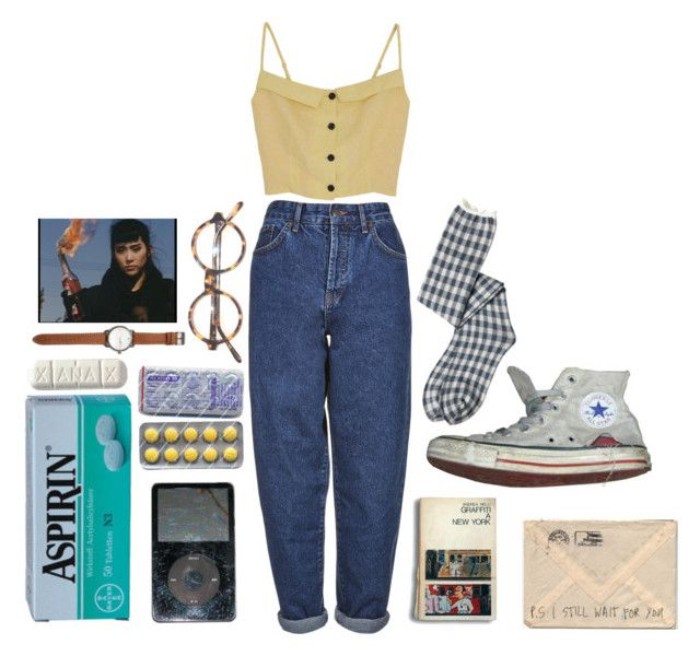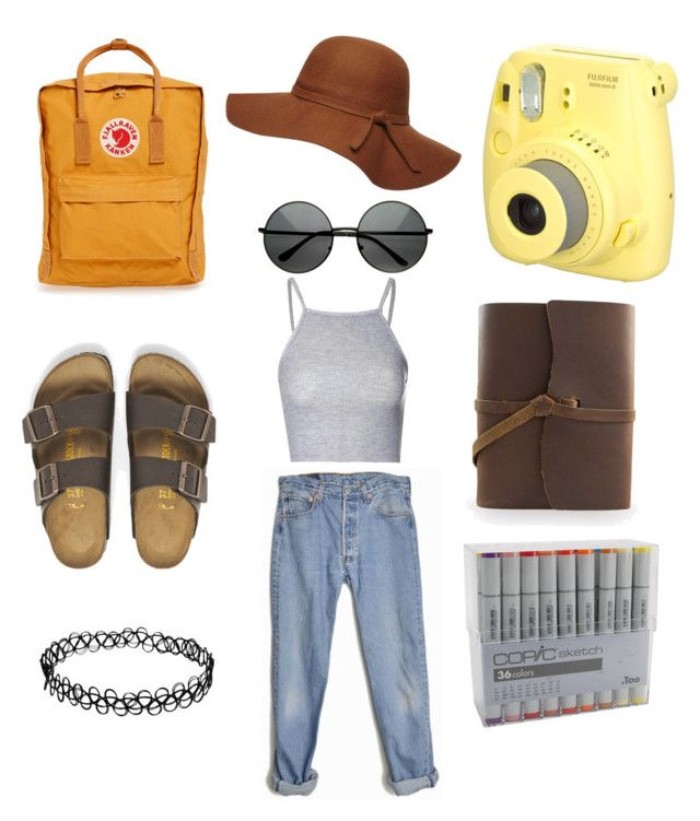 Animal prints are another hugely popular 80s trend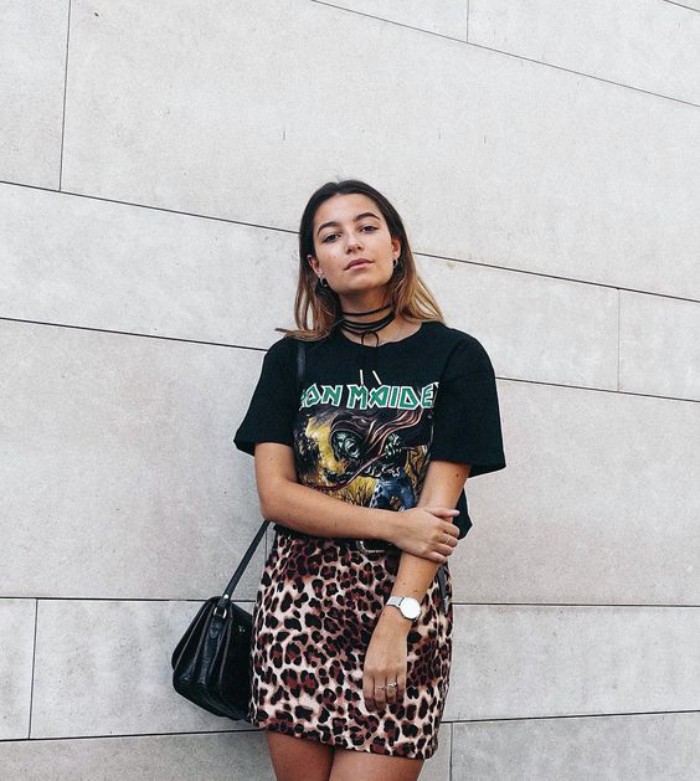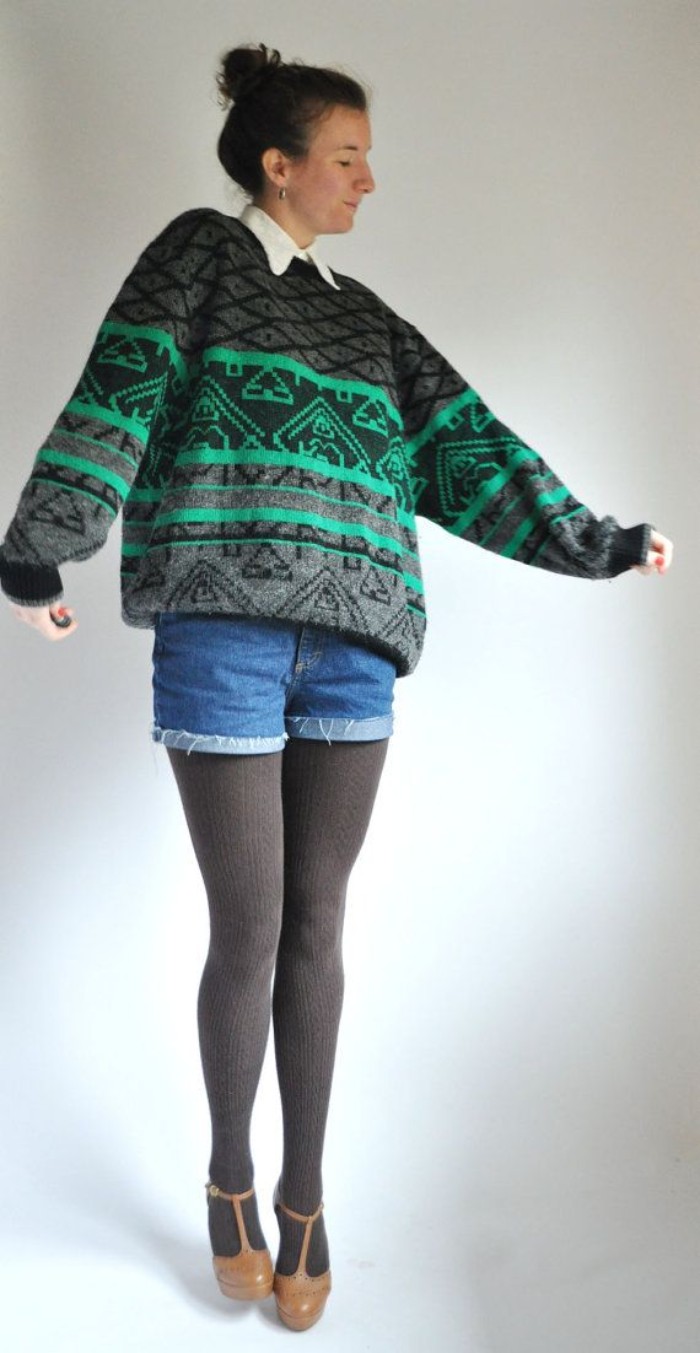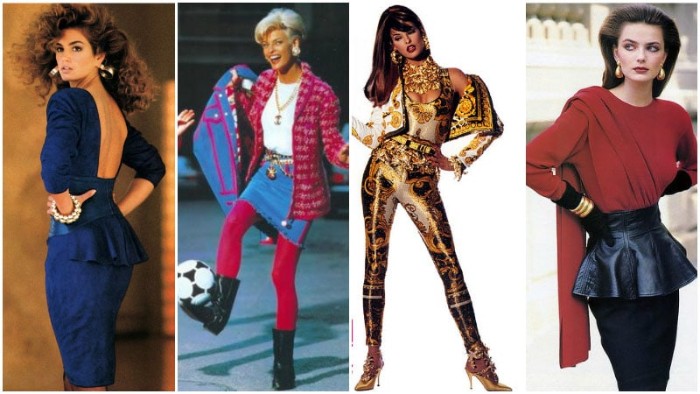 Young Johnny Depp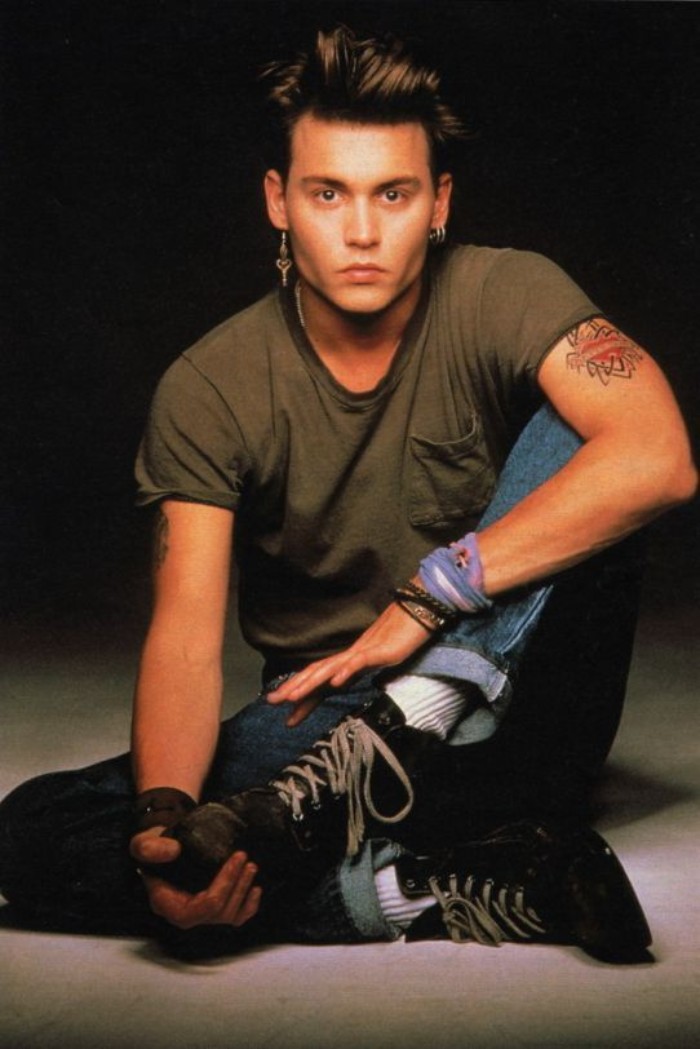 An oversized denim jacket worn by Sarah Jessica Parker…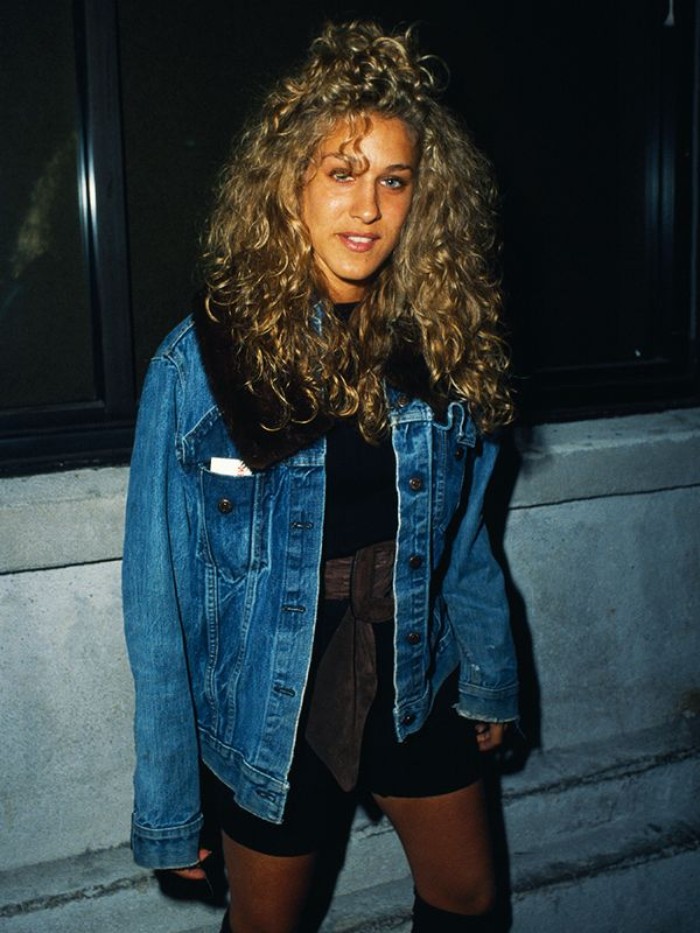 … and Miley Cyrus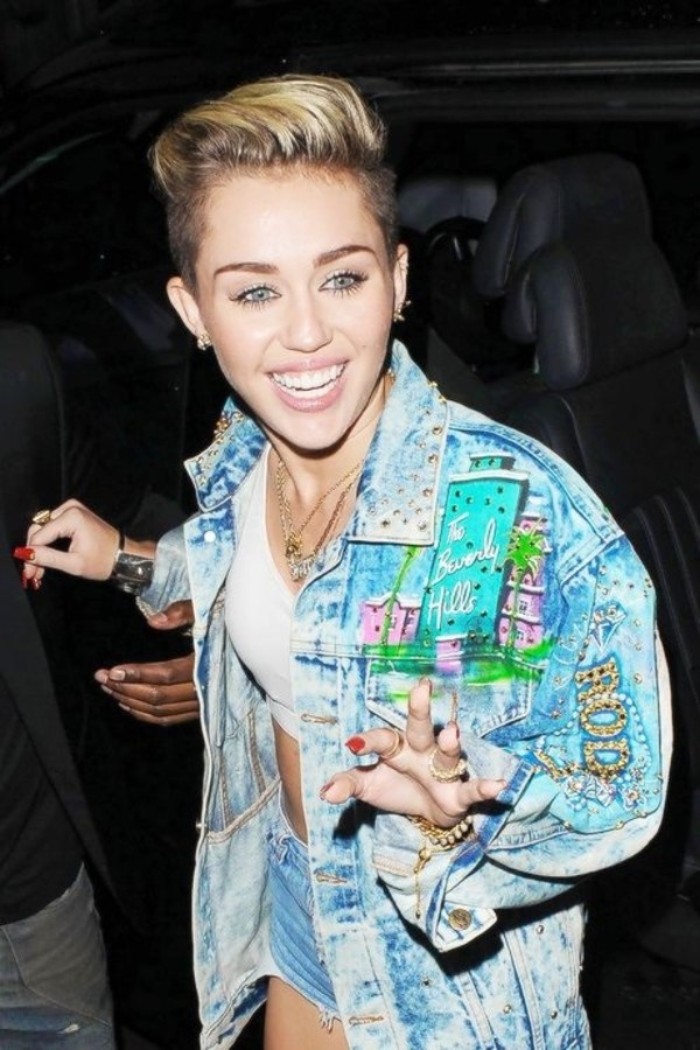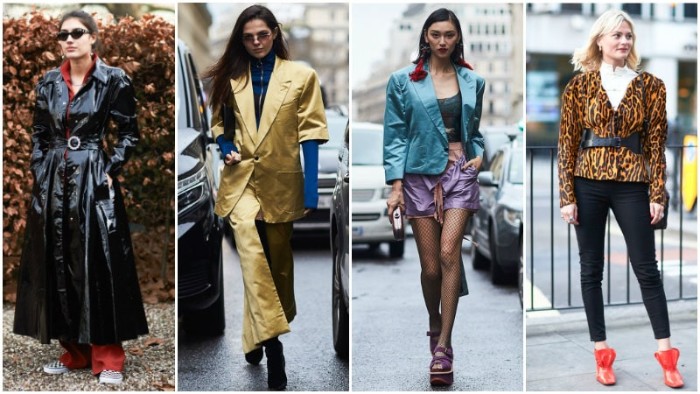 What to wear to an 80s themed Halloween Party: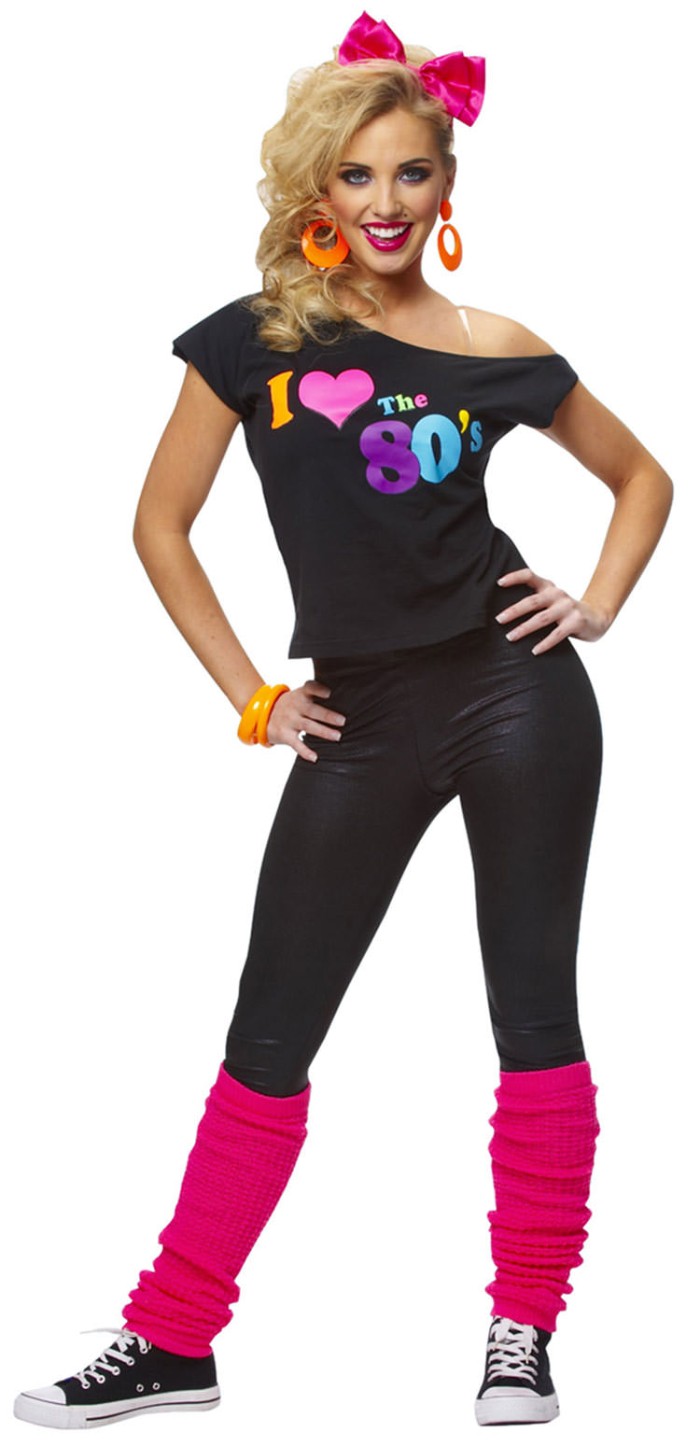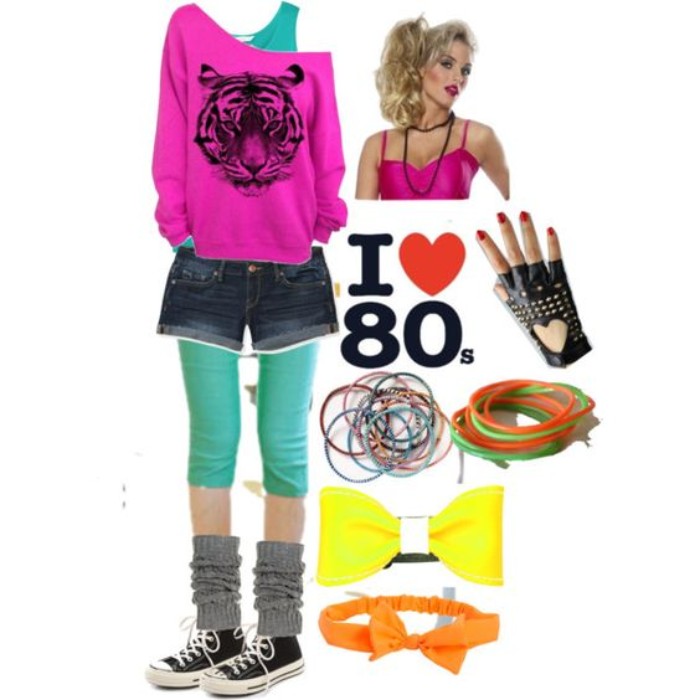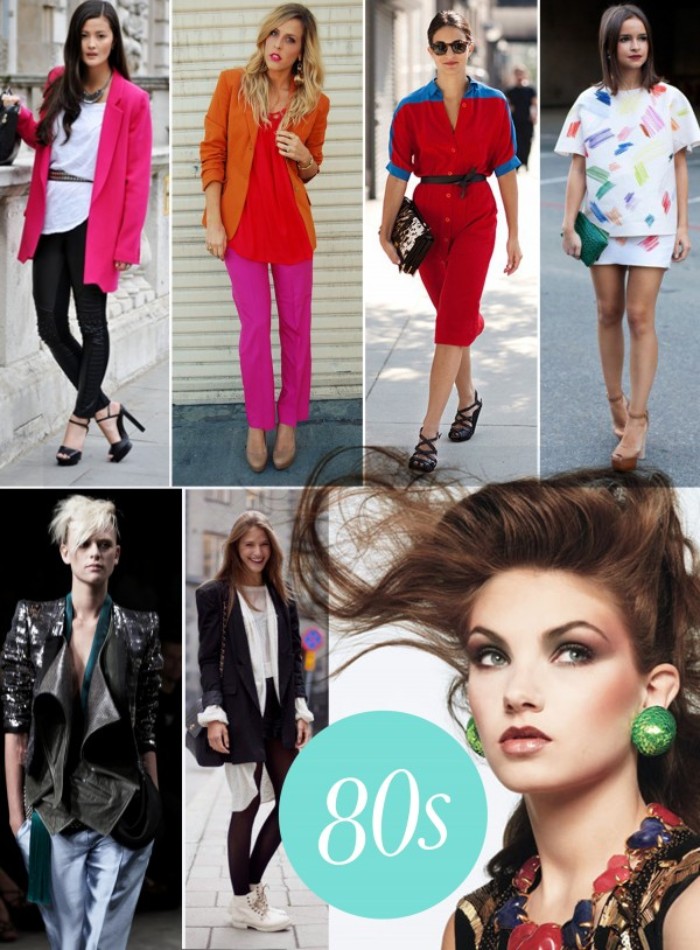 Another pinch of nostalgia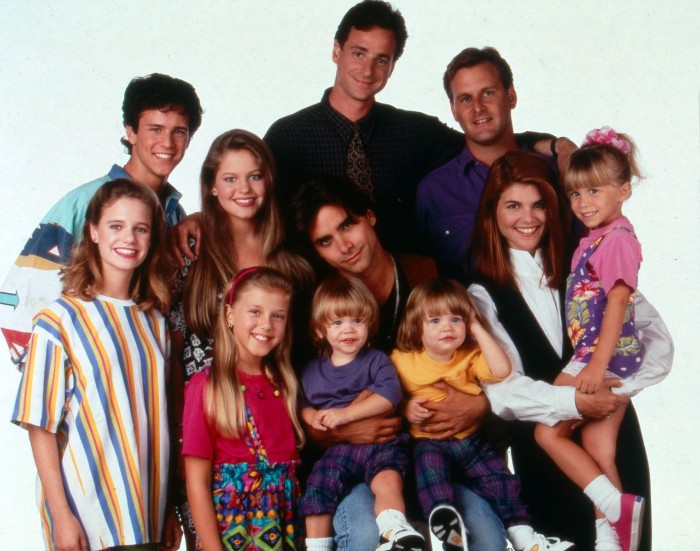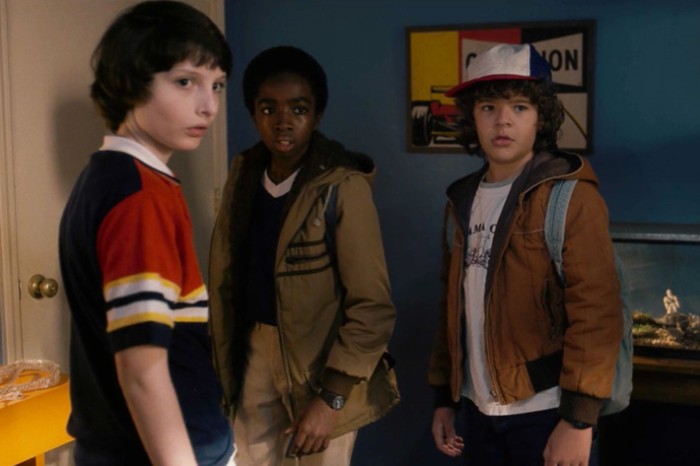 Celebs rocking 80s outfits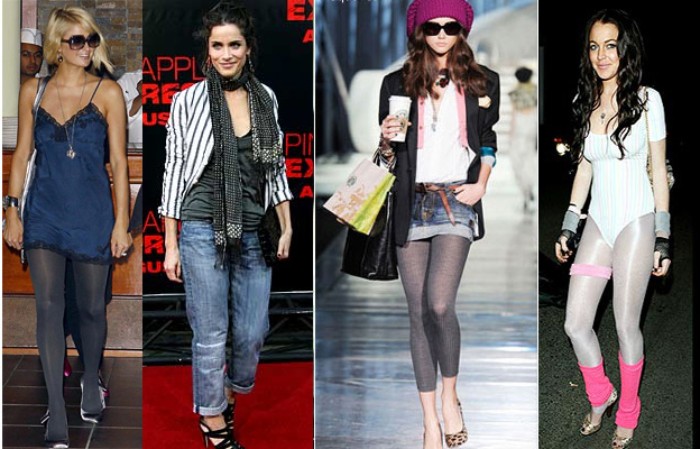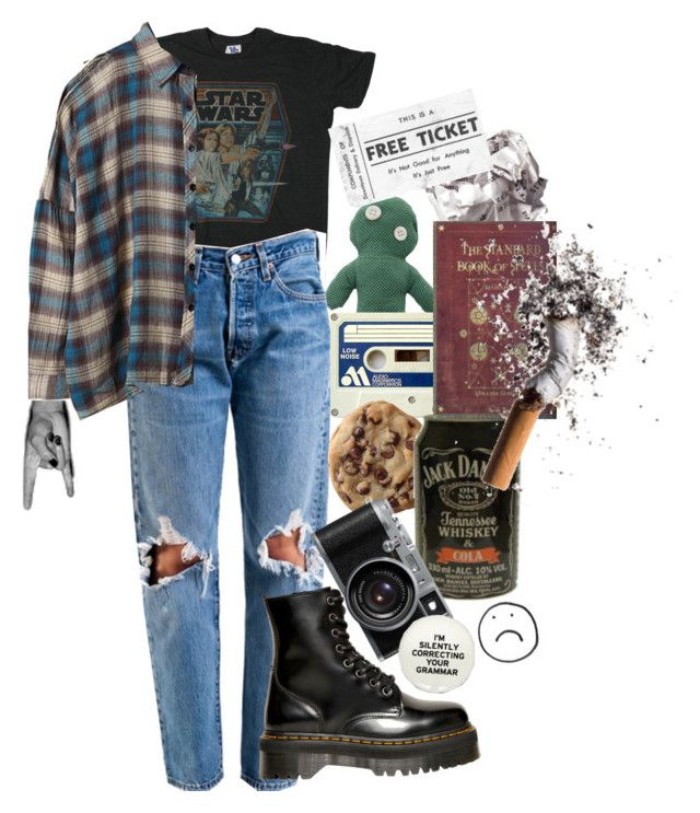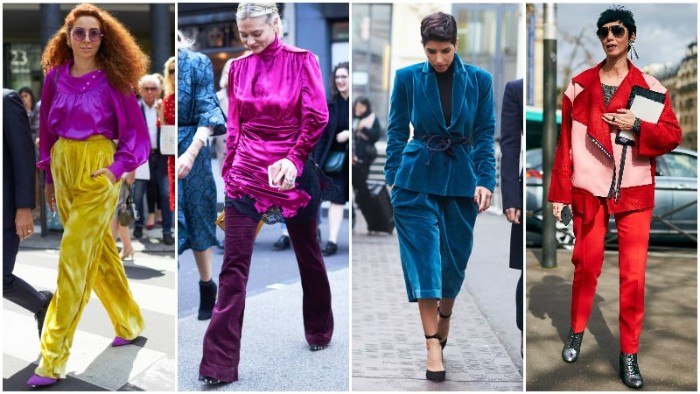 Neon colors and high waisted jeans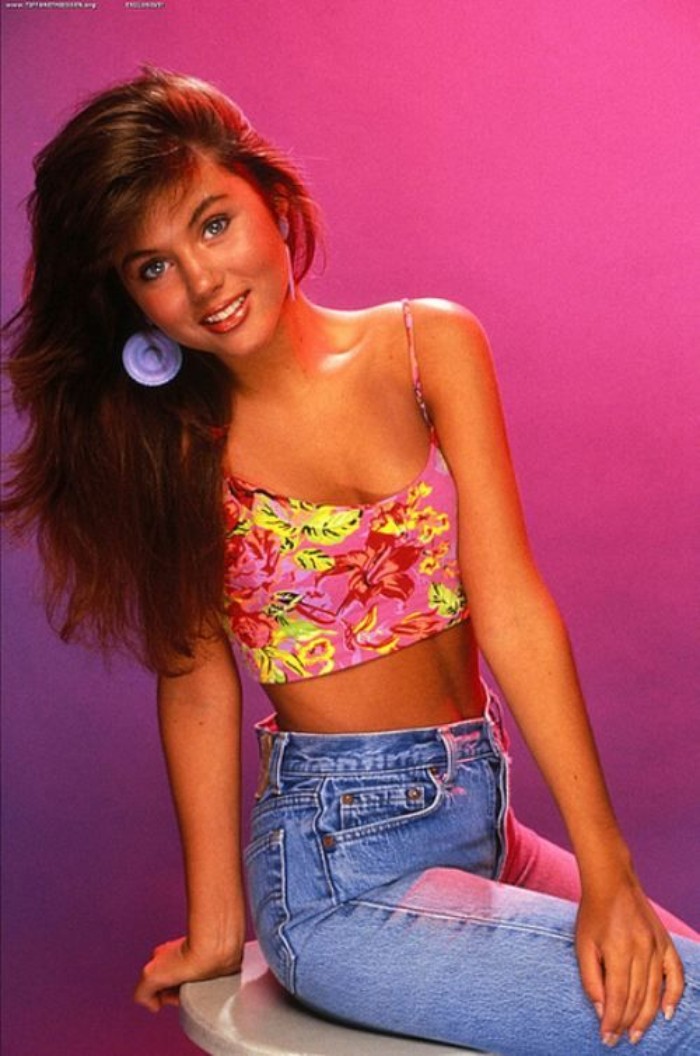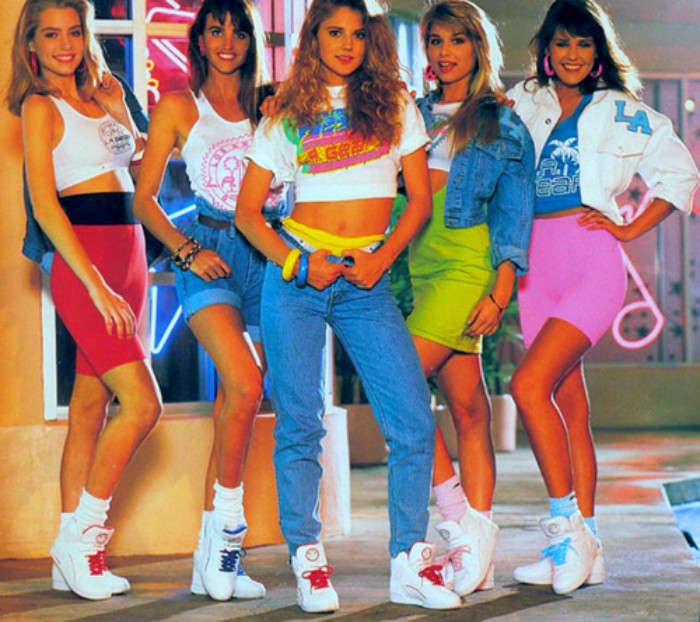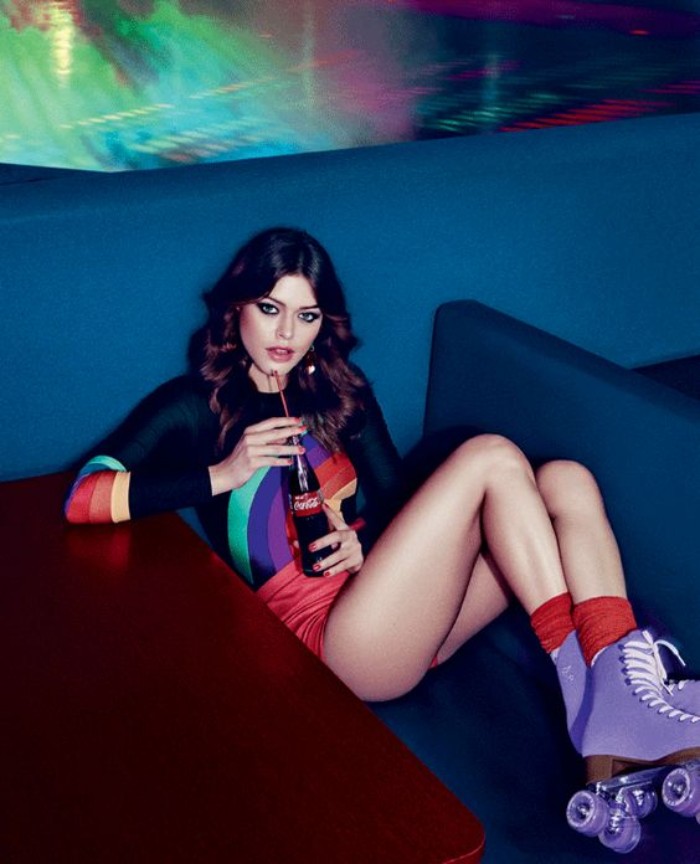 Another outfit inspired by Michael Jackson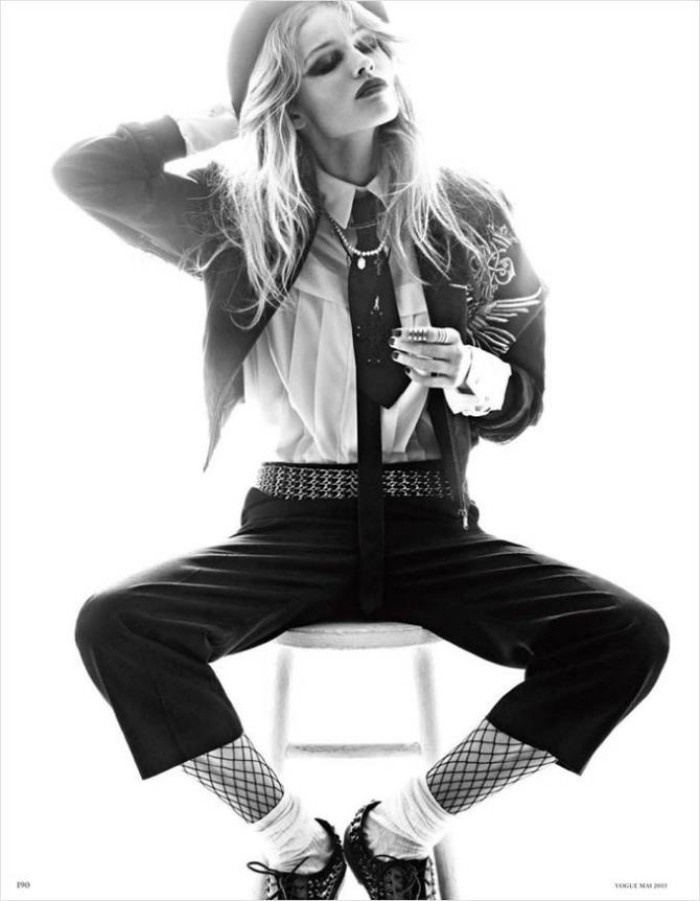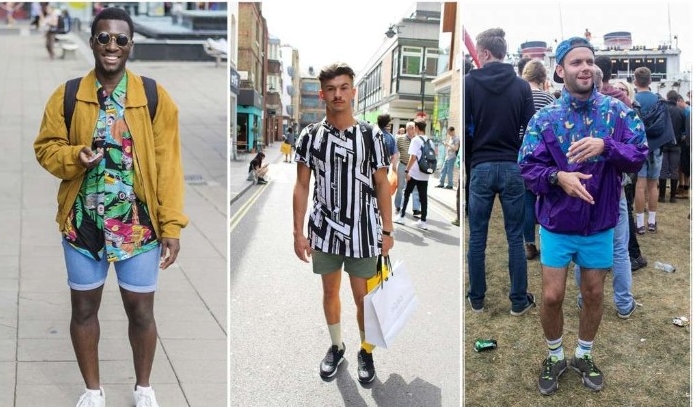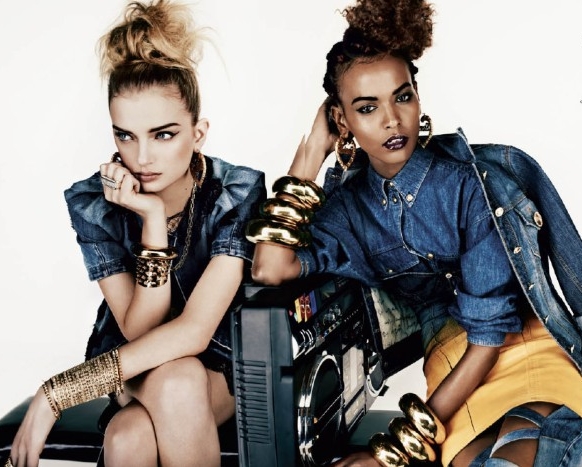 Prada apparel, inspired by colorful 80s outfits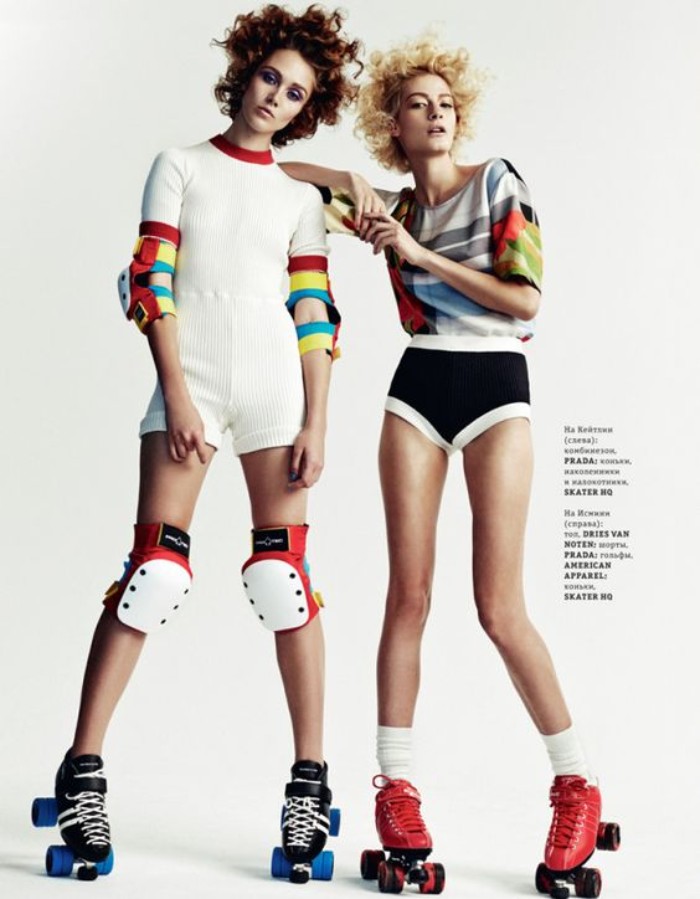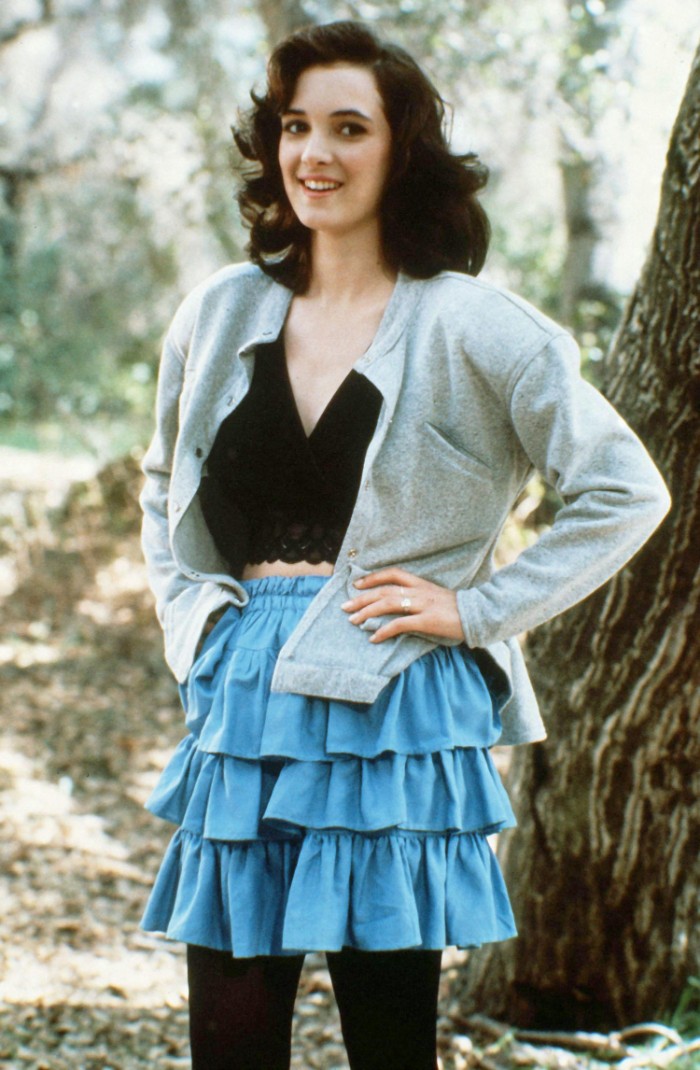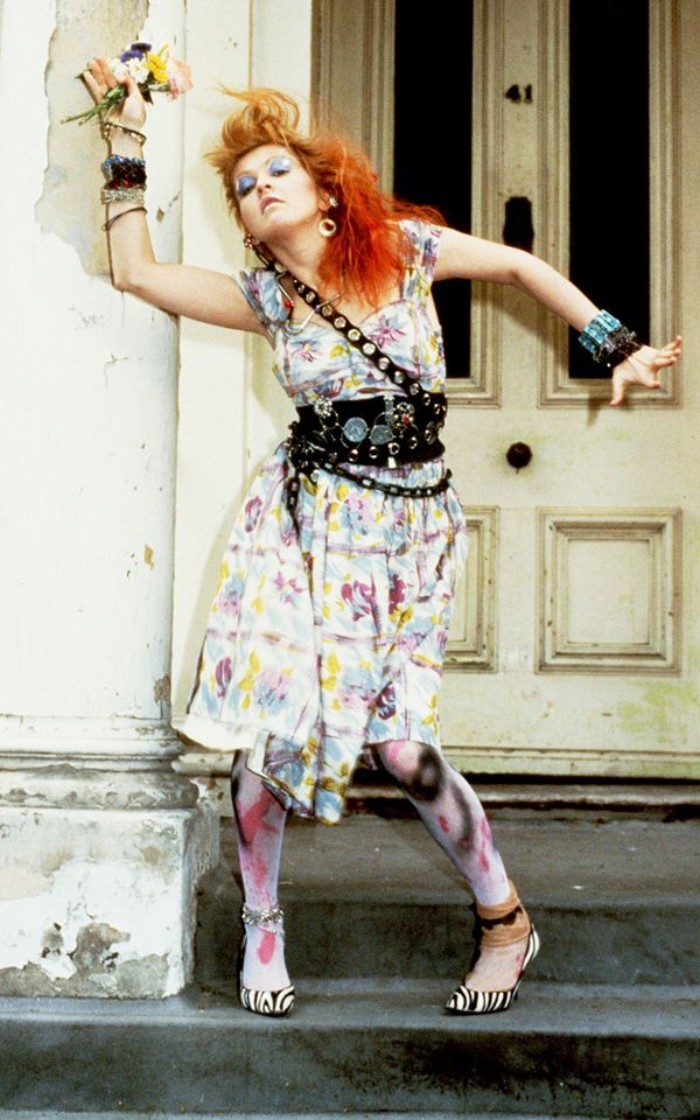 Young Demi Moore with cool red Converse sneakers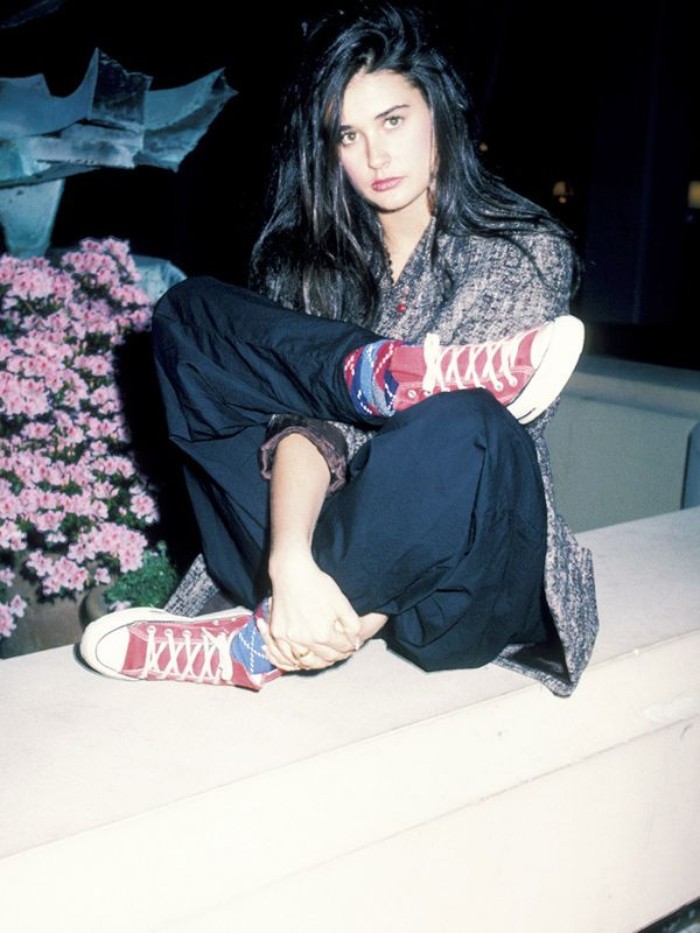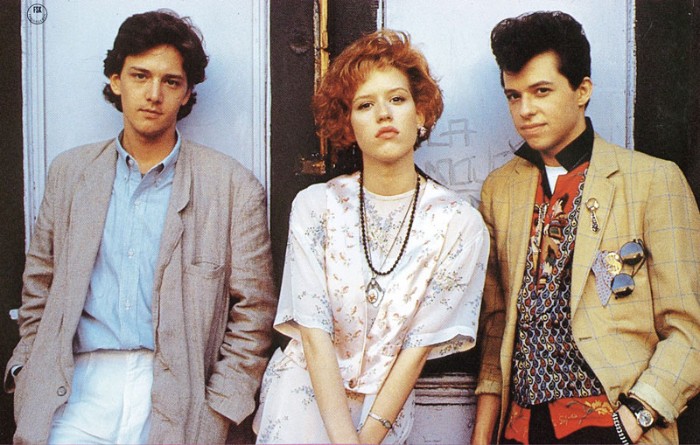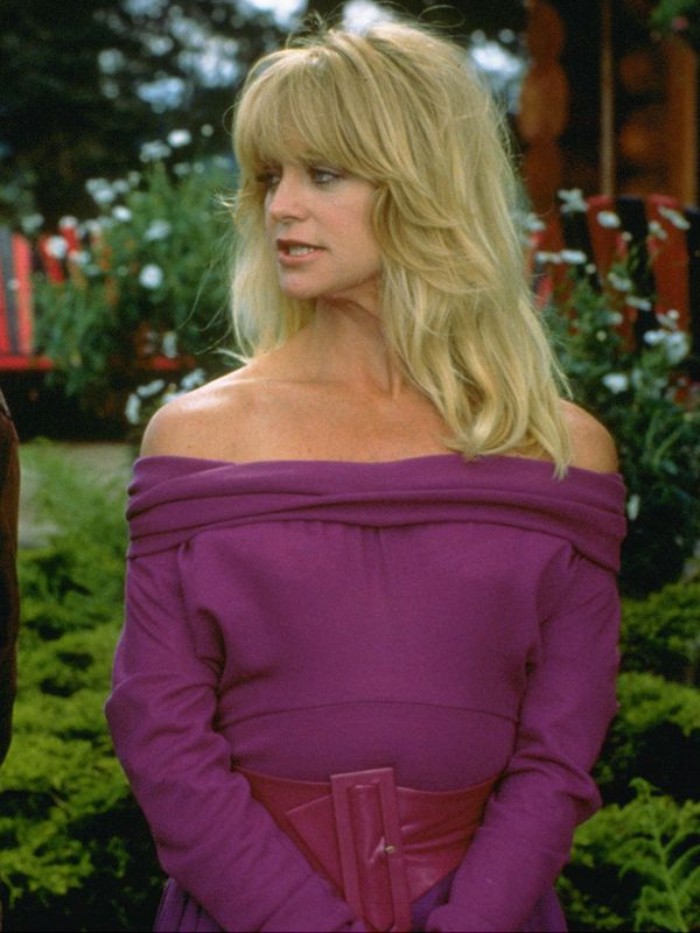 Super easy Halloween costume, inspired by the movie Flashdance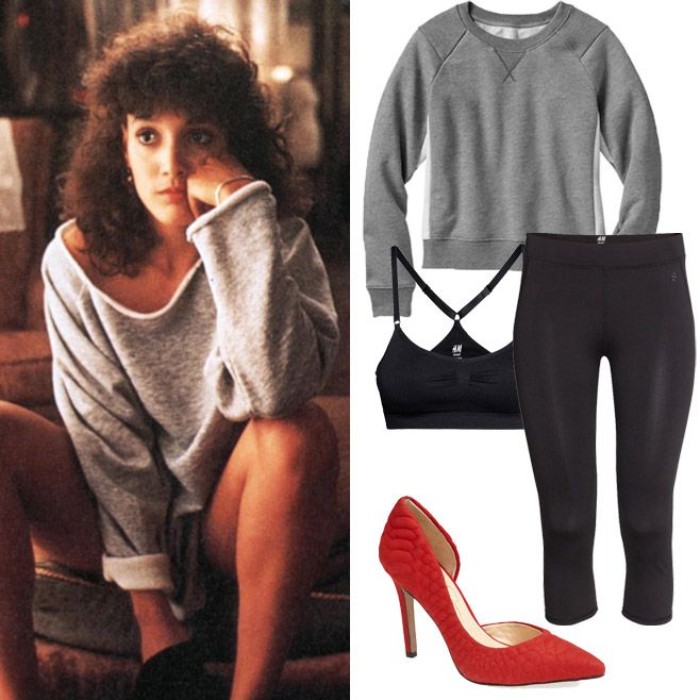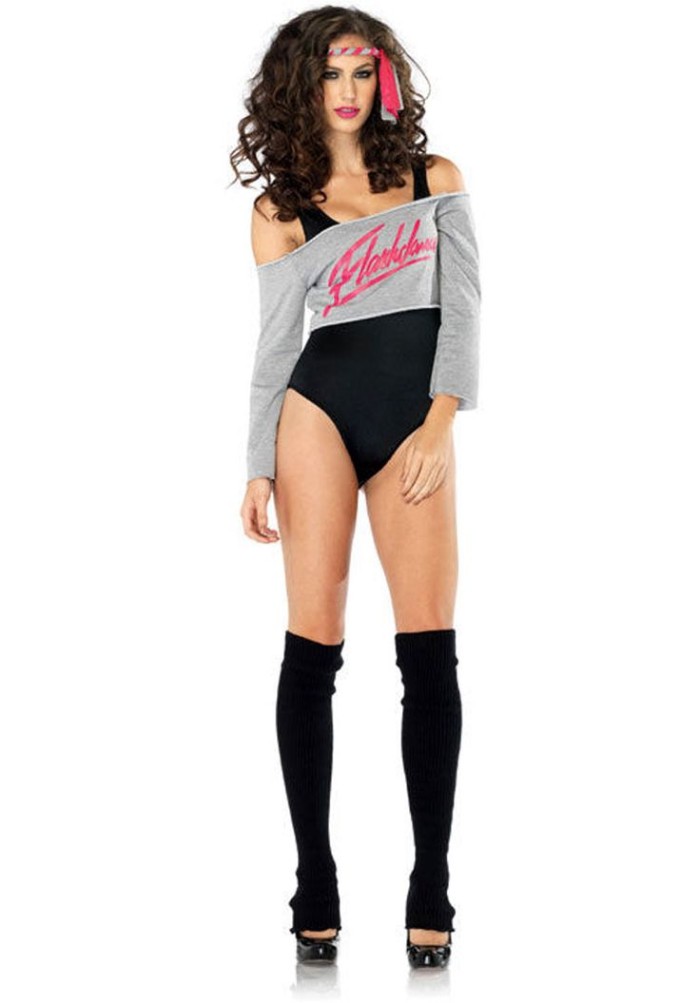 Sadie Sink as Max, rocking the 80s skater style in Stranger Things