---
Are you planning on moving to the concrete jungle, or you're just visiting, but don't know what to pack? Check out our New York winter outfits guide to keep you warm while still looking as if you stepped off the runway. Winter in New York is definitely a one of a kind experience. If you live in NYC, you most likely know the drill—winter is no easy game. Learning how to dress warm is the key to beating the cold, frosty air. And even though winter is rarely anybody's favorite time, it's a great opportunity to get creative with our outfits. So, we hope you enjoy layers because this is the main survival method during this season. However, instead of trying to fight the cold head on, we are going to come up with some super comfy and warm outfits without them being just a bulk cluster of scarfs.
A magical winter scene in New York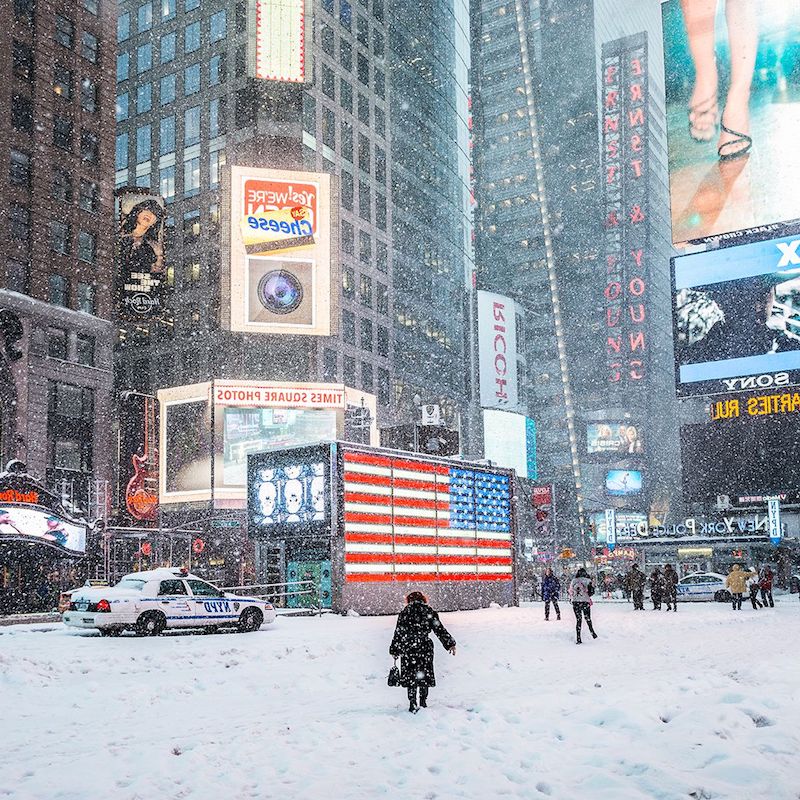 ---
New York is usually associated with a lot of things—fashion, Broadway, the Statue of Liberty, Times Square and so on, however not a lot of people know about its hell of a cold and frigid winters. Cold hands, chapped lips, snow in your face, winters are just harsh. If we are talking about any other time of the year, we would have probably suggested some comfy shoes, a cute cardigan, some jeans, and maybe a hat and scarf if it's fall time. However, winter time is a whole other world.
New York has cold and frigid winters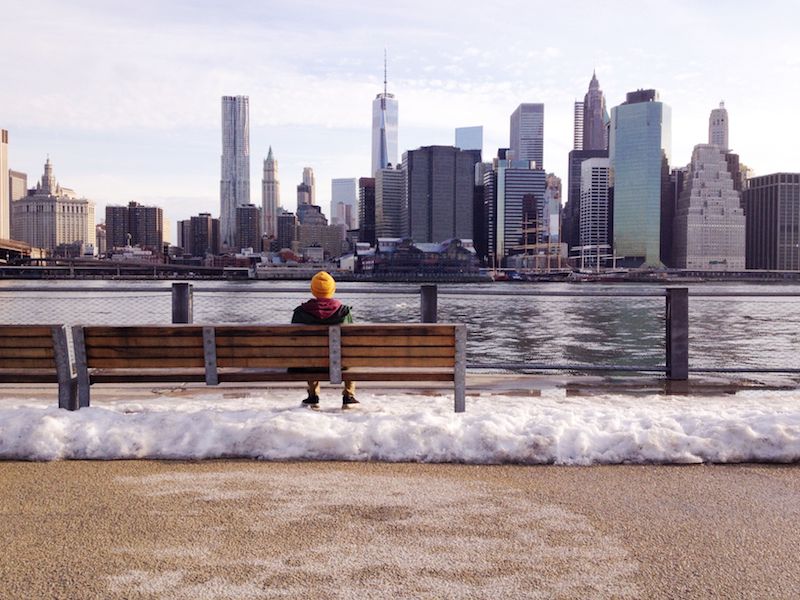 New Yorkers love to be stylish, no matter the season. So if you want to feel like you fit in, here are a few tips.
Typically, when it comes to colors, you will see a lot of dominantly black outfits around the busy streets of NY with just a pop of color. That would be the accent piece, and it could be absolutely anything—a bag, a necklace, a hat, etc. As long as it fits the outfit, it's good to go.
Mostly black outfits with pops of color is a typical NY trend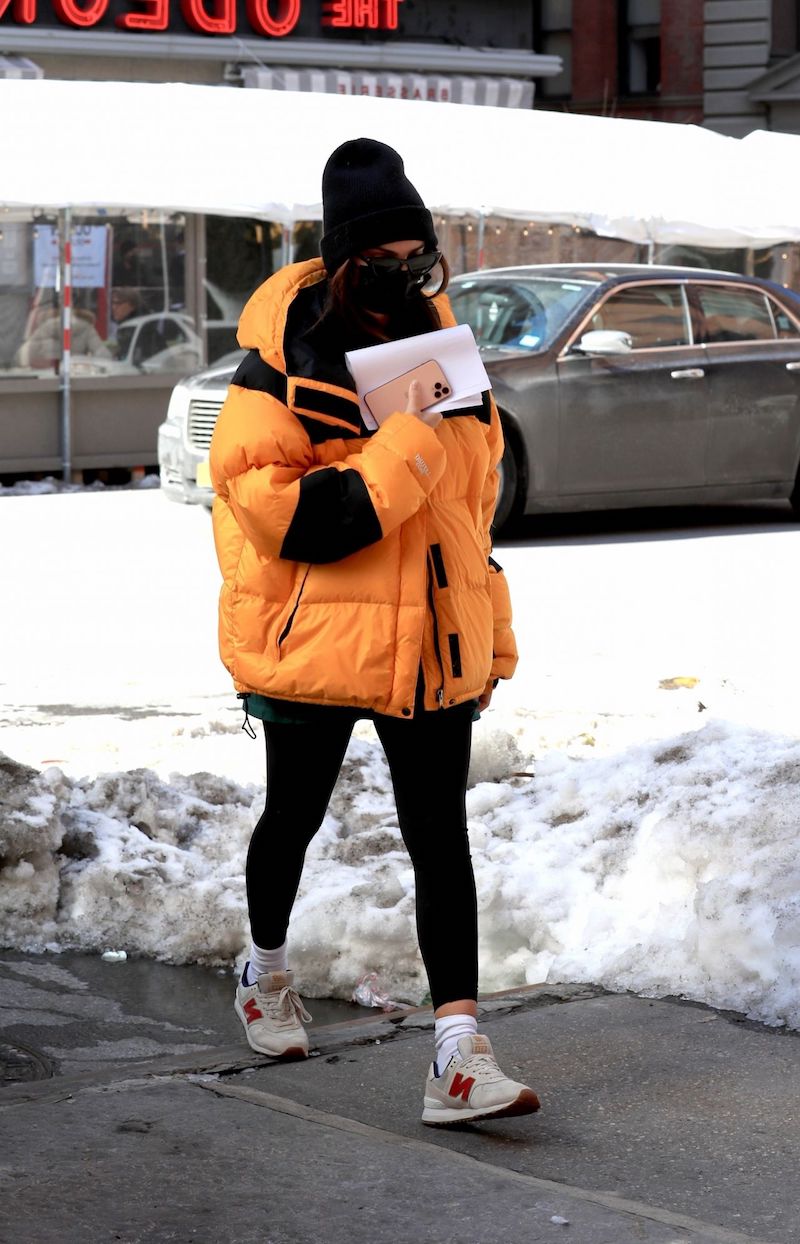 Another thing that's very important in NYC are shoes. Not in the terms of style, although that does have a part in it, but mostly how comfortable they are. The city is huge, and if you want to save a couple of bucks from cabs, make sure to have comfy shoes. Chukka boots are one of the coolest things you can wear in the winter, and you will also be very warm and dry.
Chunky, big boots protect you from snow and rain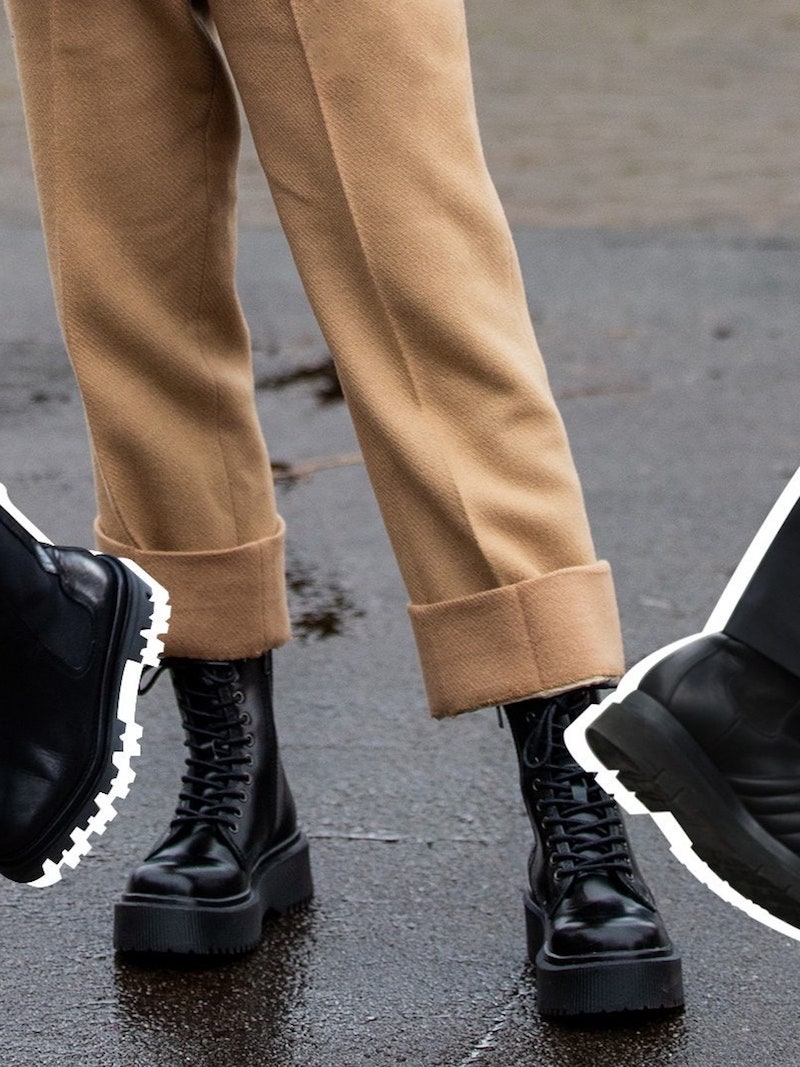 ---
Bags. Rarely is there of thing as traveling light in New York. As everybody is constantly on the run, hopping from one task to another, so you will notice a lot of big tote bags or a stylish day bags. Make sure to have one on you, not only because it could be a stand-out piece in your outfit, but it's also very useful.
The bigger the bag, the more things you can fit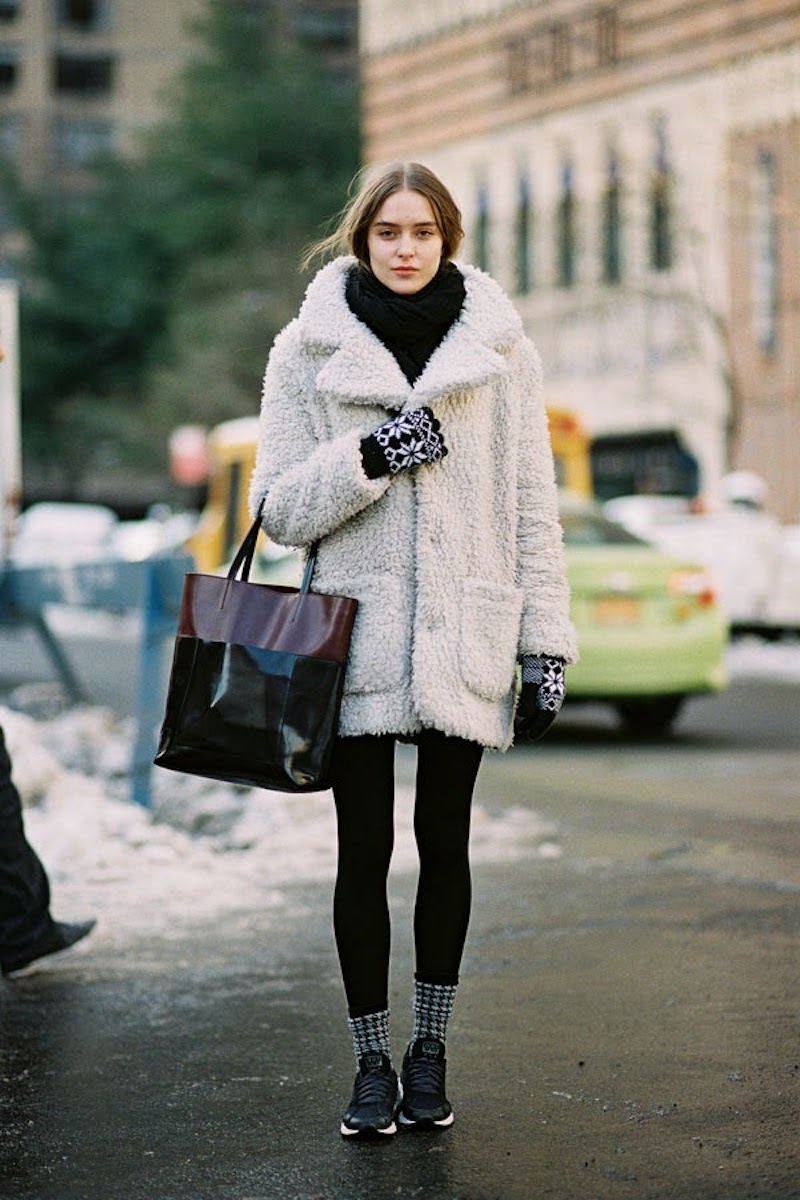 Avoid dressing too casual. As we mentioned, New York is a fashion city, so people tend to be more dressed up. If you want to feel like you fit in more, avoid overly casual clothing like sweatpants or short-shorts (in the summer). Choose clothing that is more formal and stylish but still comfortable.
New York is a fashion destination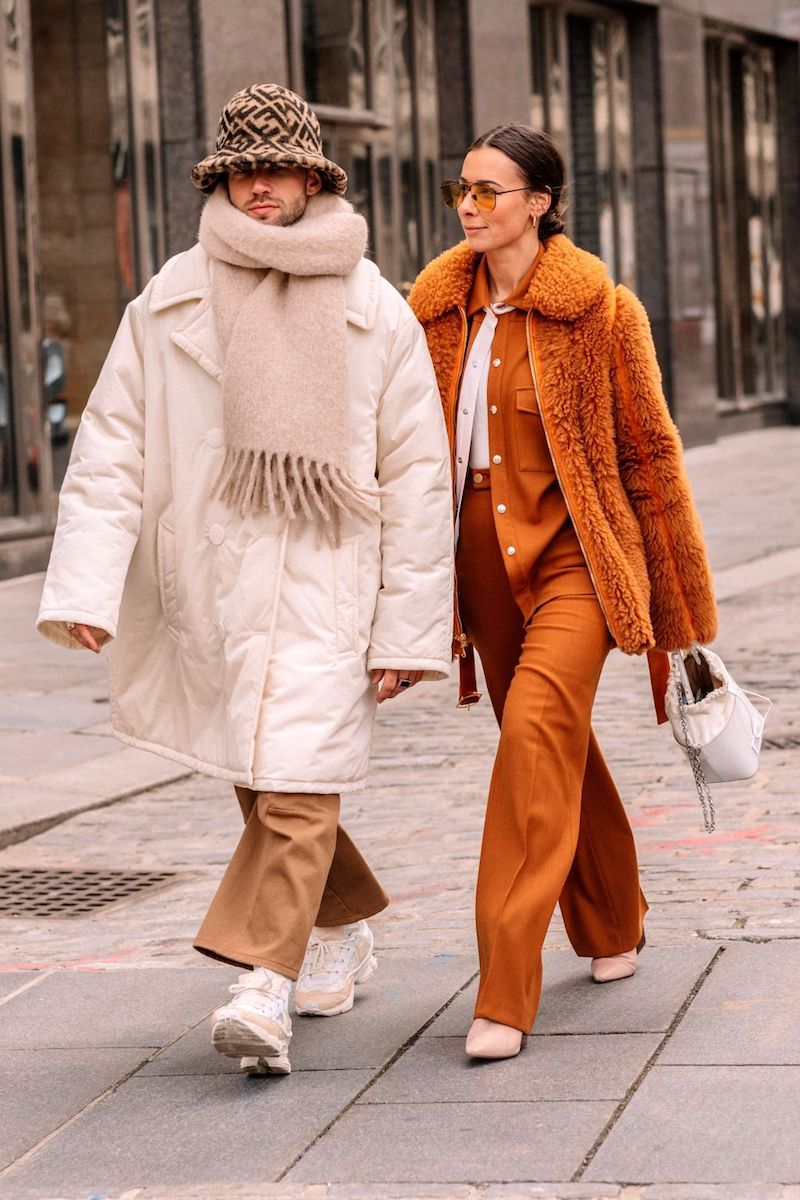 How do New Yorkers dress?
New Yorkers have been subjected to the harsh weather since they have set foot in the city, so they have a good grasp on what to do when the calendar is coming to an end. They have mastered the perfect balance between stylish, practical and warm. NYC's winter outfits typically revolve around a couple clothing pieces, which they mix up:
Puffer jackets
Wool coats
Denim
Thermal Leggings
Scarfs
Sweaters
Oversized Blazers
Boots
Theses are in every New Yorkers wardrobe. And as we mentioned before, it's all about the layers! Learning to layer is the number thing you should do in wintertime New York.
A perfect balance between stylish, practical and warm
What to wear in winter?
So, let's get to the real deal. What New York winter outfits should you be packing or buying, so you can be toasty and fashionable.
Hats
Accessories are key when wearing a huge amount of layers, and hats are a go-to. They are very versicle in designs and colors, but most importantly they are very warm. They will keep your head protected from snow, wind, and depending on the hat maybe even rain and will perfectly complete the outfit.
This colorful hat is a great touch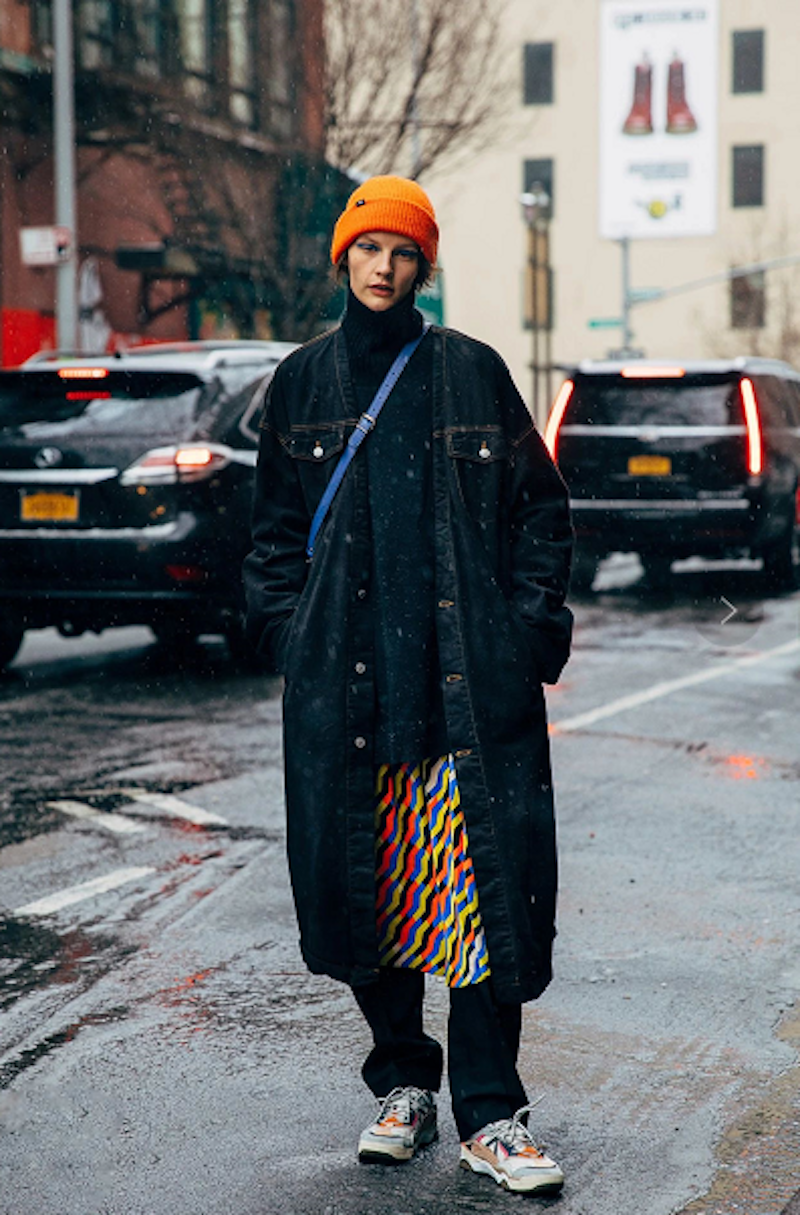 Scarfs
It's a fact: scarf are a must-have for New York winter outfits. They make a great difference when it comes to keeping you warm, they protect you from the fierce wind, and they are super cute! Check out what colors you already have in your closet and choose scarves with colors and shades to match them.
Scarfs keep you nice and toasty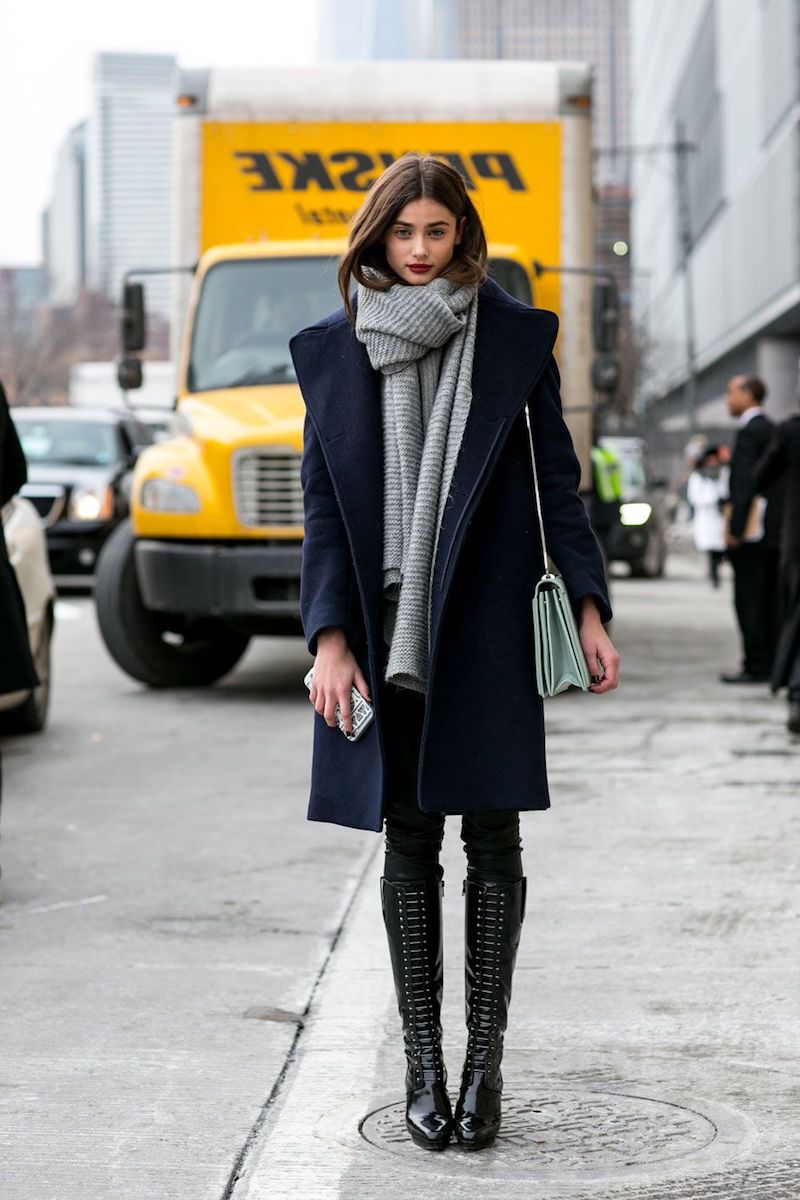 Gloves
A small detail that can save your hands from the brisk air. Don't forget your gloves. Pick a style that is simple and can go with multiple outfits, so you can wear them every time.
Hand protection is a must in the winter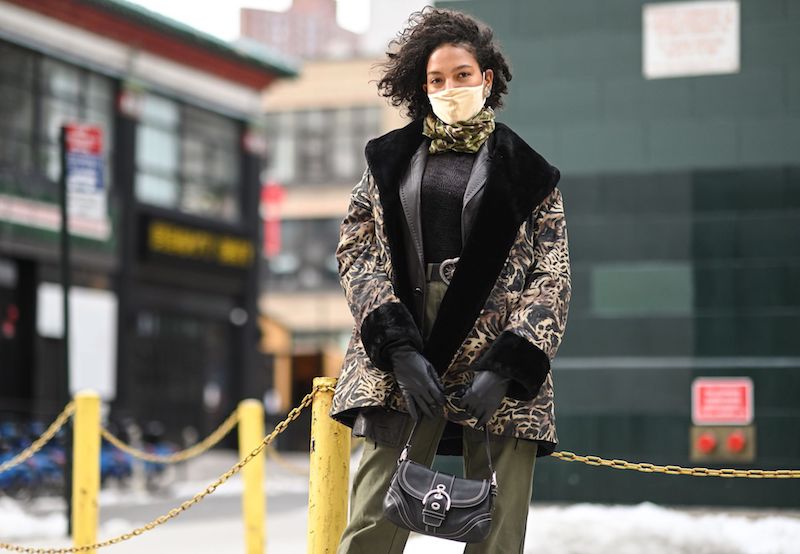 Coats
New Yorkers especially love puffer jackets, wool coats and trench coats during the winter times. And there's a good reason for it. With the exclusion of the trench coat, the other jackets are quite warm and also are a great fashion piece. They are the final layer of your outfit for everyone to see, so make sure to pick it wisely.
Coats come in a lot of styles and designs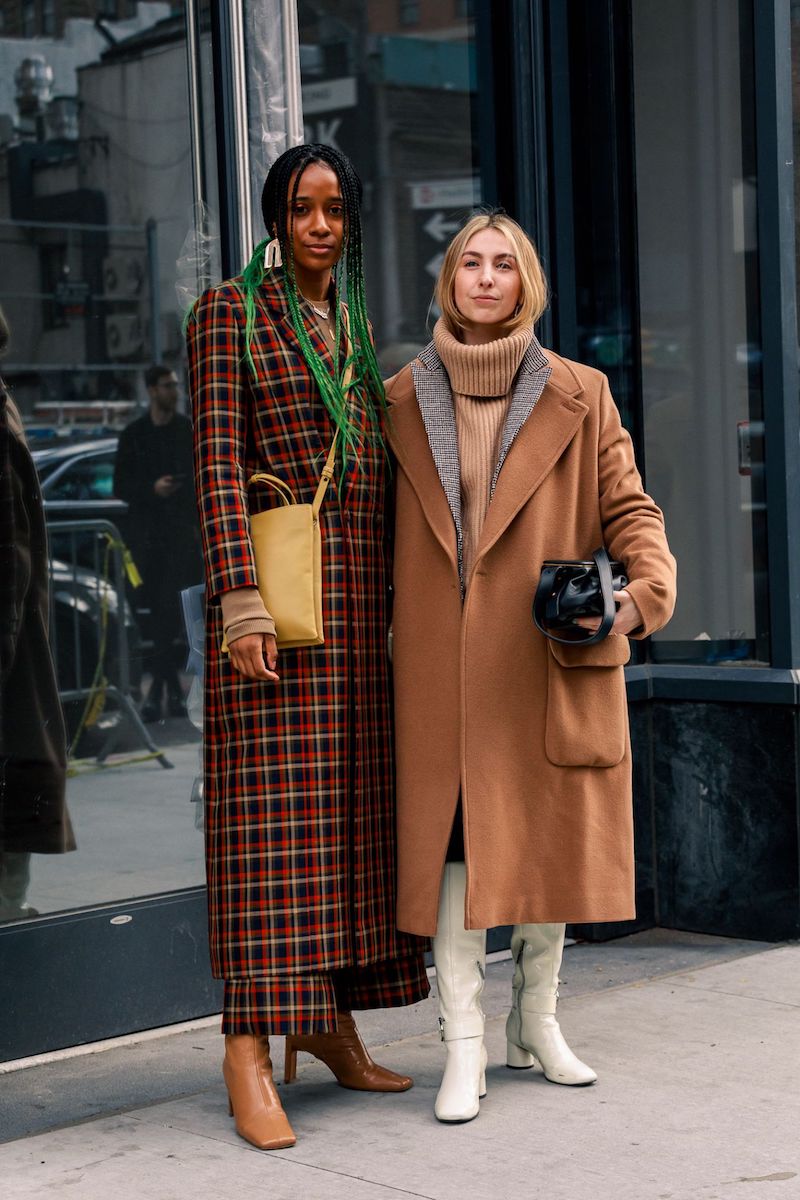 Dresses and Skirts
I know what you are thinking. Skirts? In this weather? There are a toooooon of thermal pantyhose on the market in today's day and age, and most of them do a great job of keeping you warm and toasty while still looking really flattering. This way you can wear your favorite dress or skirt without having to worry. Just make sure to layer on with a good sweater, a warm coat, a hat, and a scarf.
Winter shouldn't stop you from wearing skirts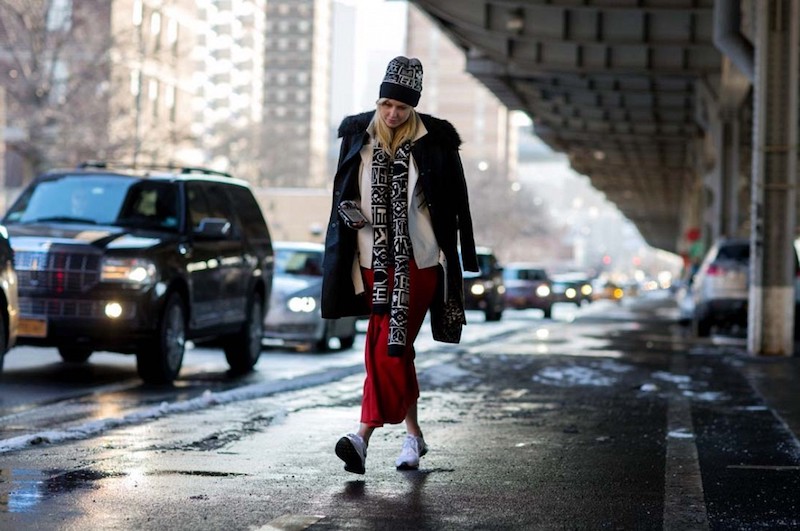 Sweaters
Well, this one is an obvious one. But sweaters are a must. Make sure to pack some big chunky sweaters or thermal turtlenecks. A good style idea and a great layering tactic is to style your turtleneck with a V-neck sweater over it. Extra layers, extra warmth, and looks cool.
A classy layering technique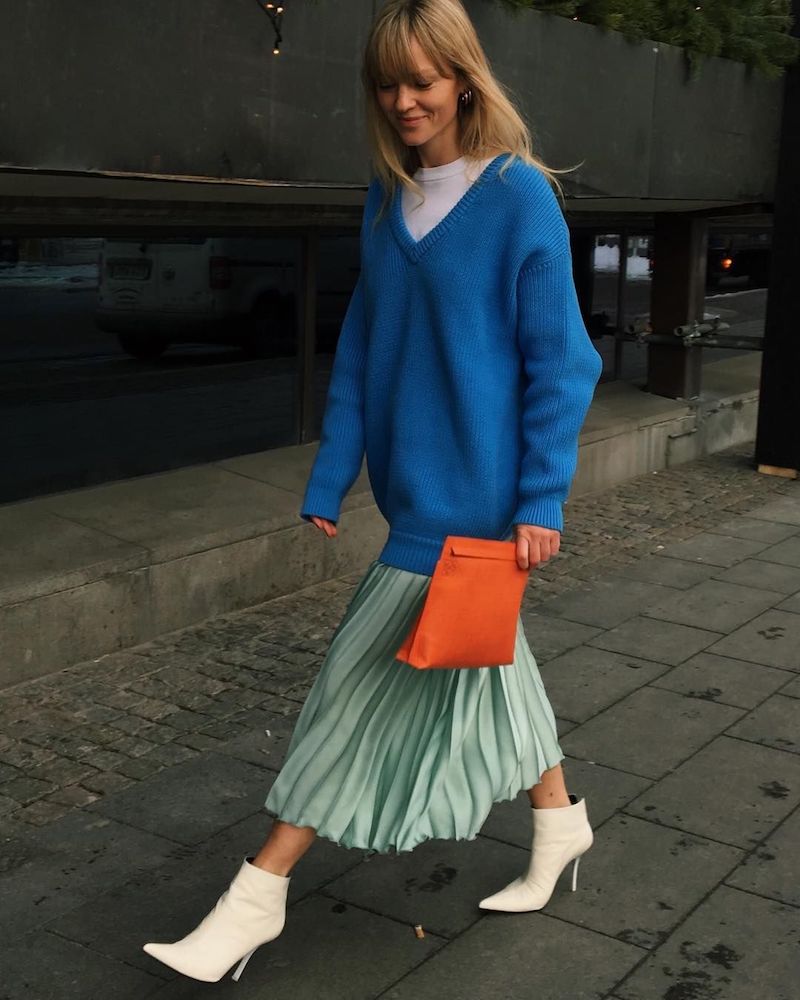 Denim
Jeans, jeans, jeans and some more jeans. Versatile, easy to style, comfy and are a good protective layer as they are made from a thicker material. If you want to be extra protected, you can put on a pair of thermal pantyhose underneath the jeans.
Jeans are a good protective layer as they are made from a thicker material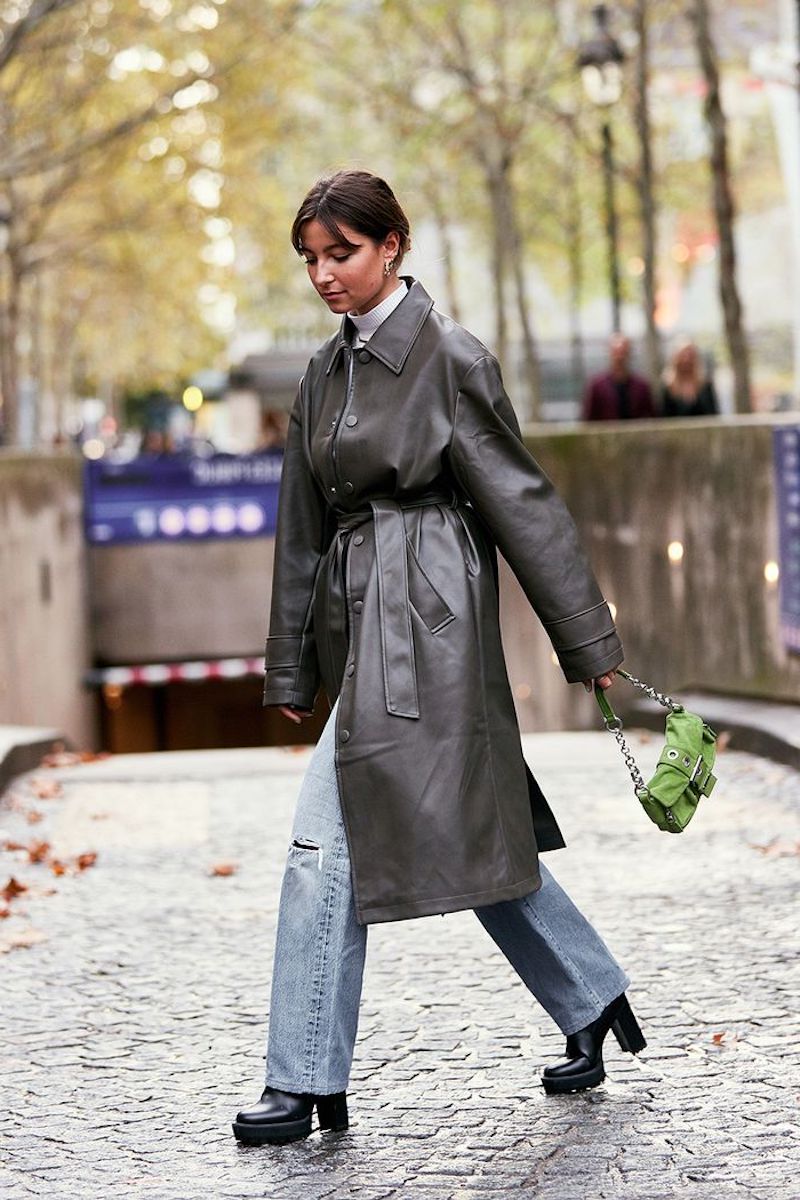 Shoes
As we keep saying, when it comes to shoes, it's important you make the right choice. Chukka boots are a great choice if you are looking for a comfy boot, but if sneakers are more your cup of tea, you can also go for some plain white ones. Of course, they would be more suitable for when it's not entirely freezing, or you're staying mostly inside. Chunky boots are also a great winter piece and can really make an outfit pop when styled right.
Remember to pick comfortable shoes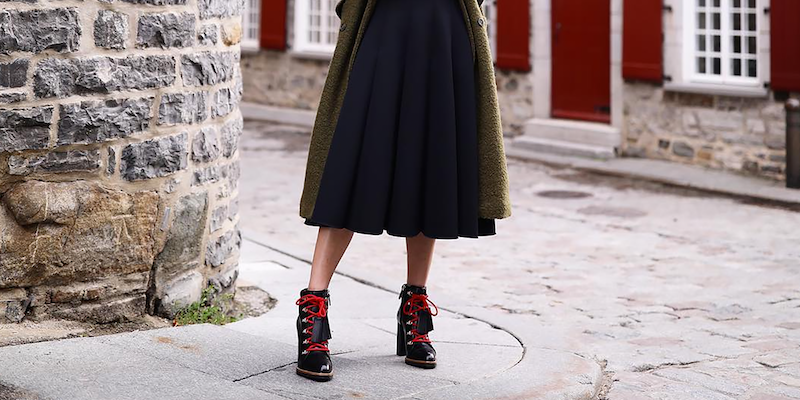 Pinterest Inspired Outfits
So, now we've got the basics down of what we need, so how do we style it? Here are some New York winter outfits to inspire you and show you how to a layer them to look stylish. You can even add some winter nail art to match your fit.
A colorful puffer to pop from the all black outfit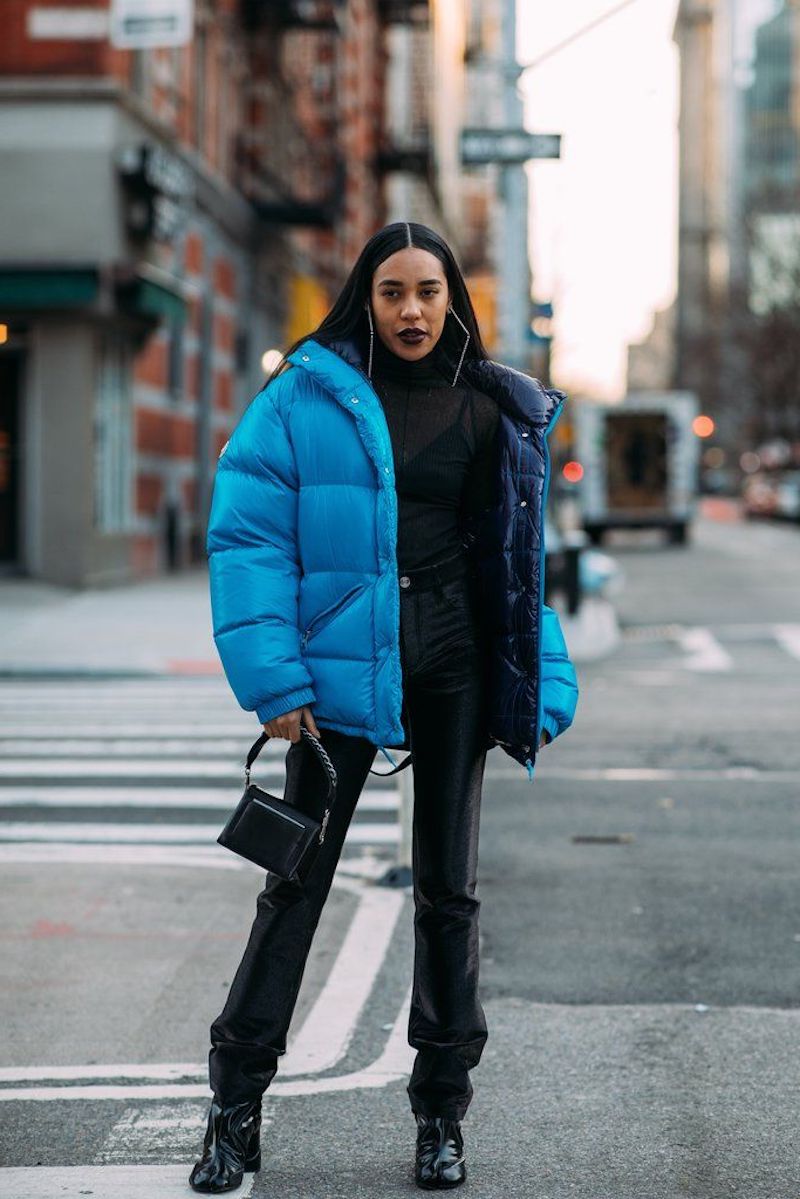 Wool coats are every New Yorkers favorite winter attire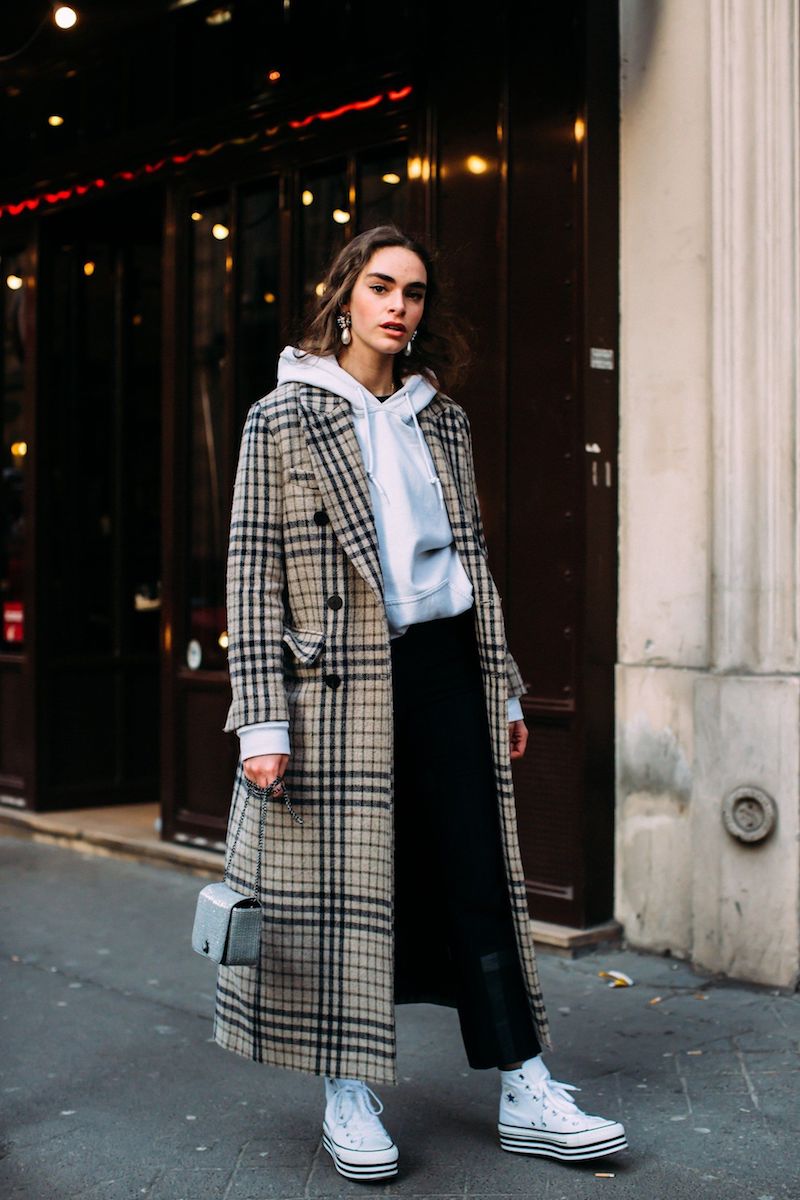 Denim jeans are easy and effective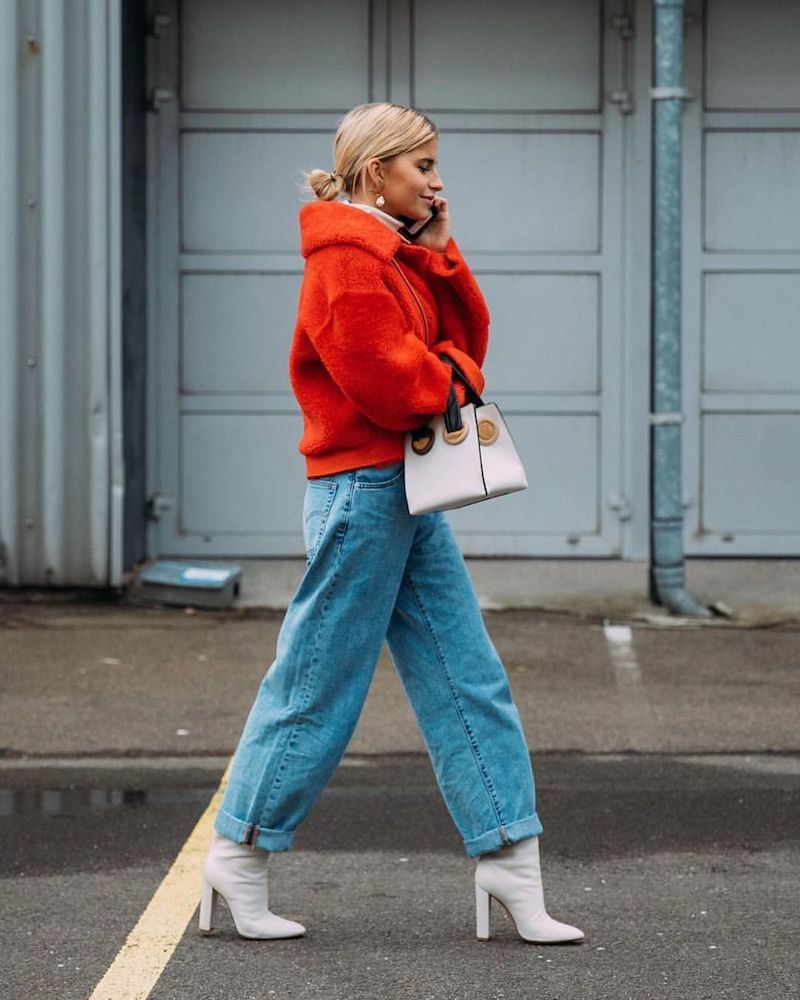 It's all about the layers!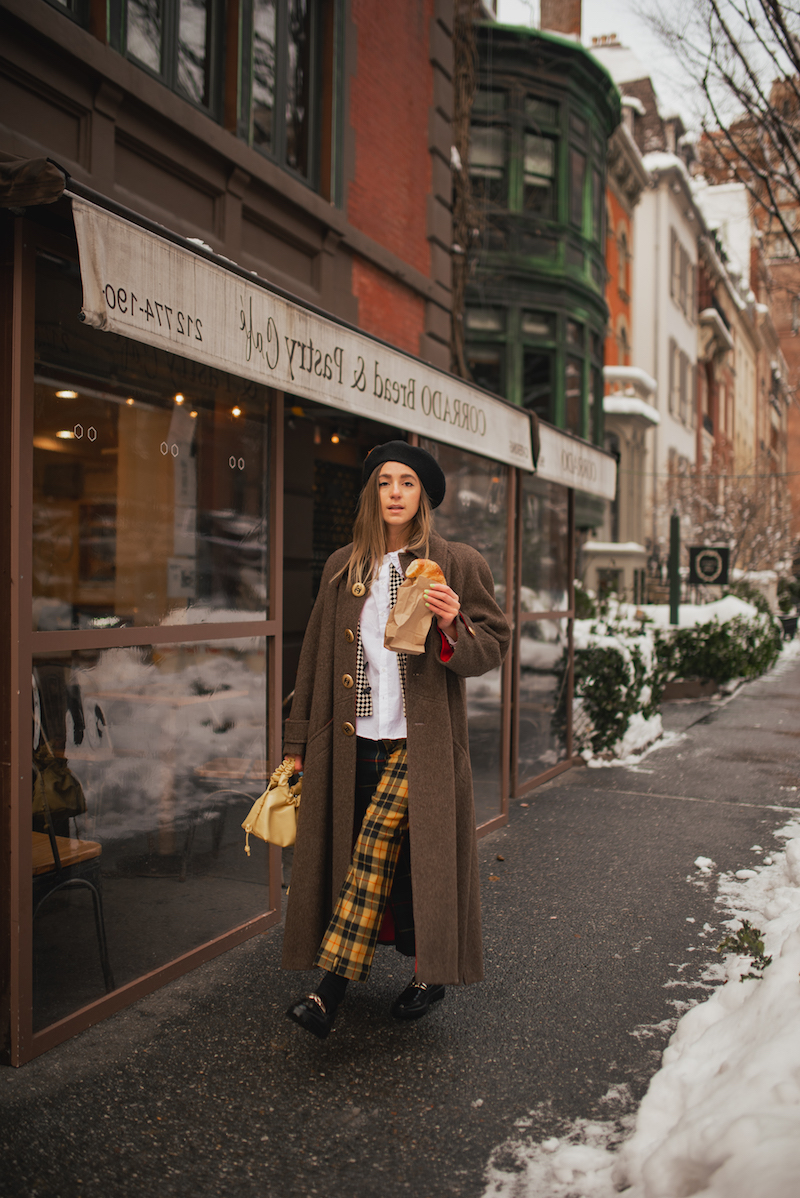 Hats are a great way to finish an outfit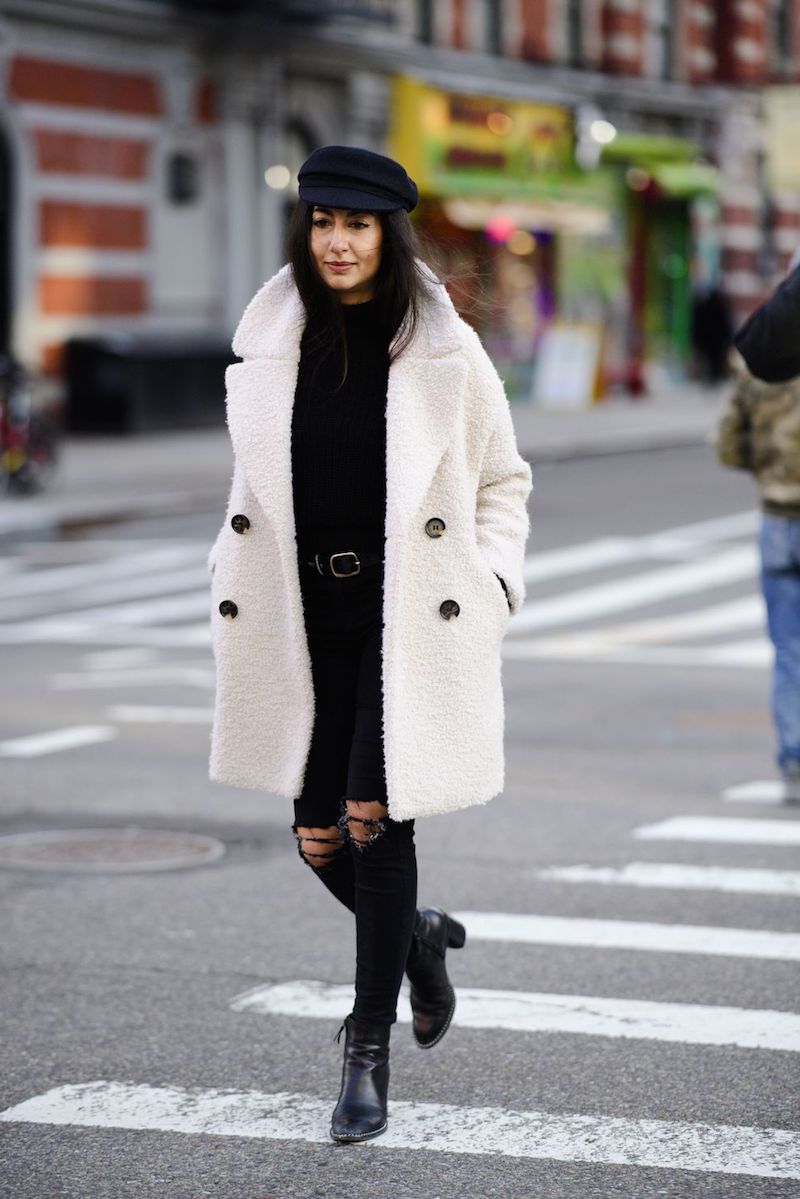 Color matching puffer jacket, bag, and boots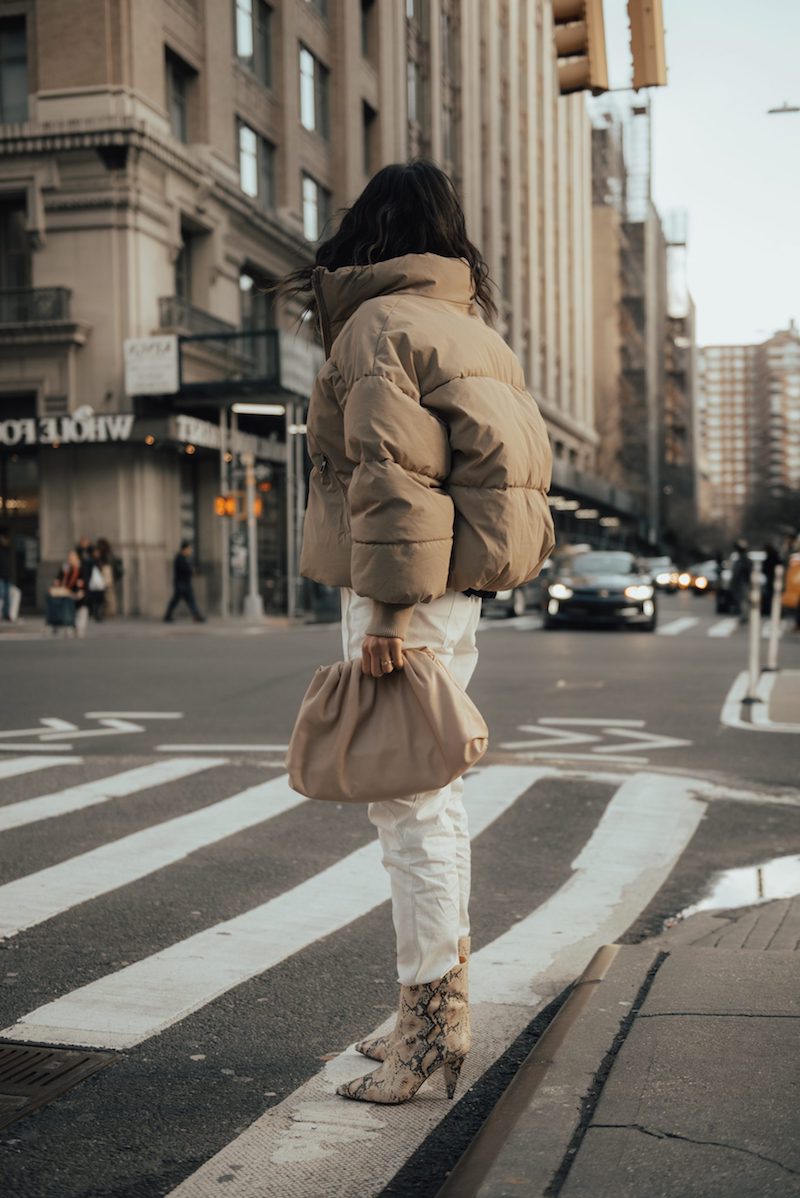 If you want extra protection, throw in thermal pantyhose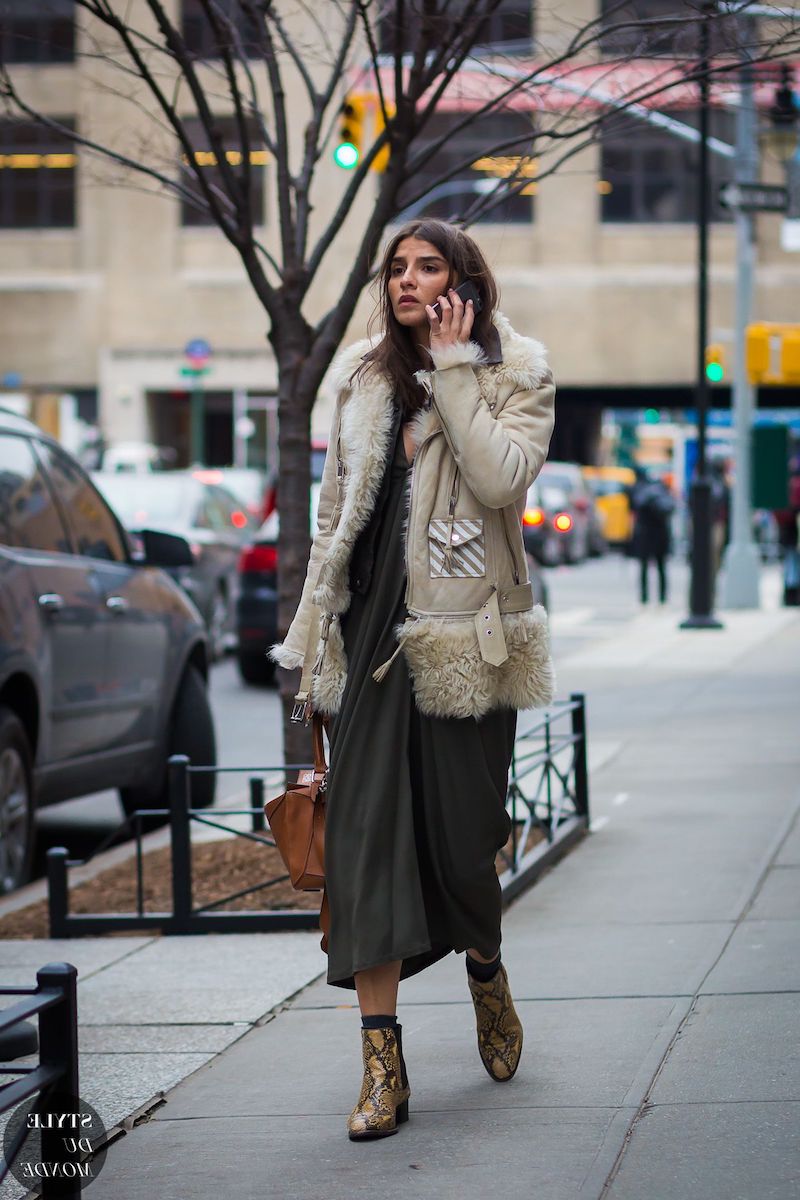 There is great variety when it comes to coats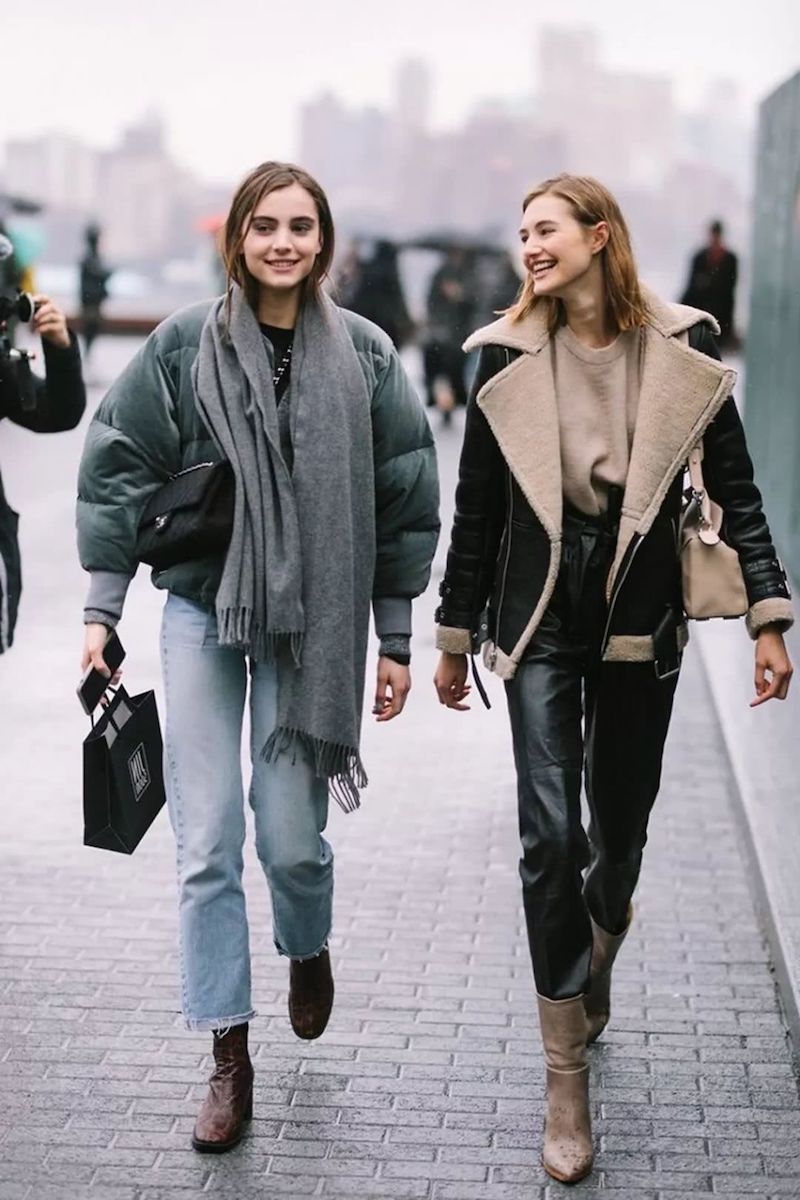 Creative layers with two coats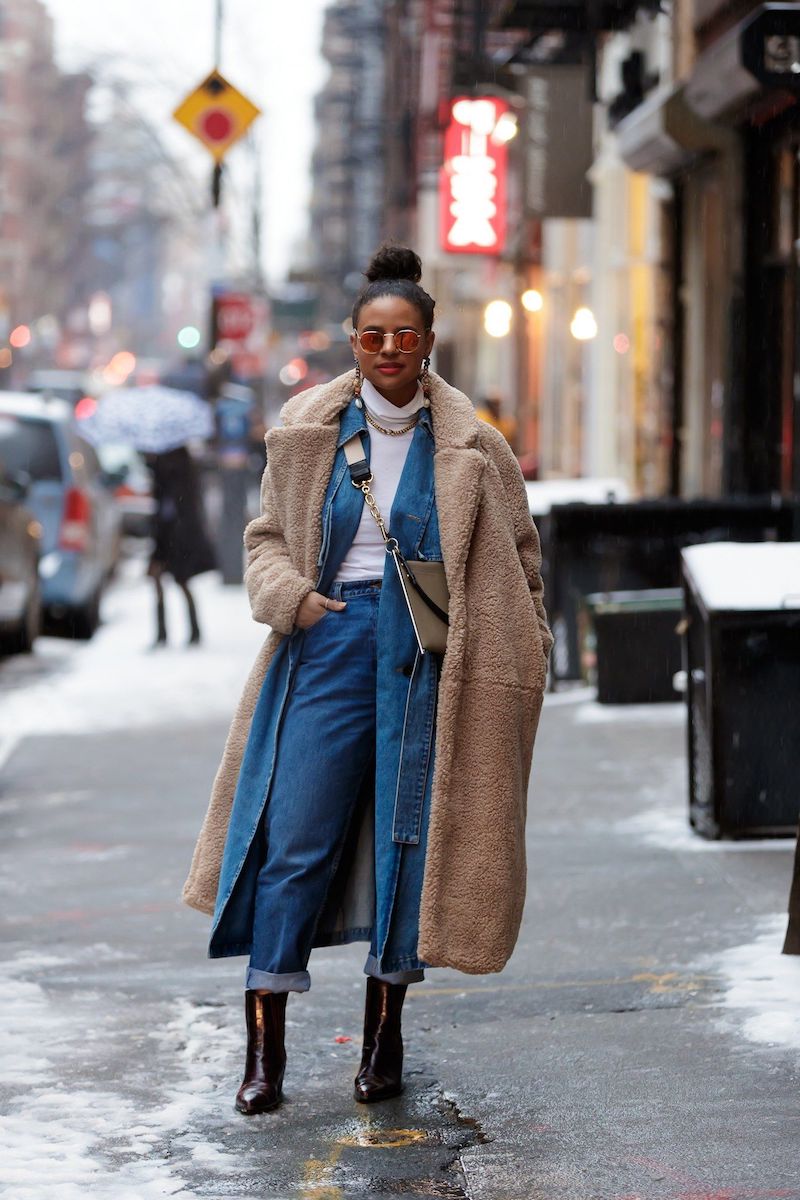 Turtlenecks are a staple piece in New York winter outfits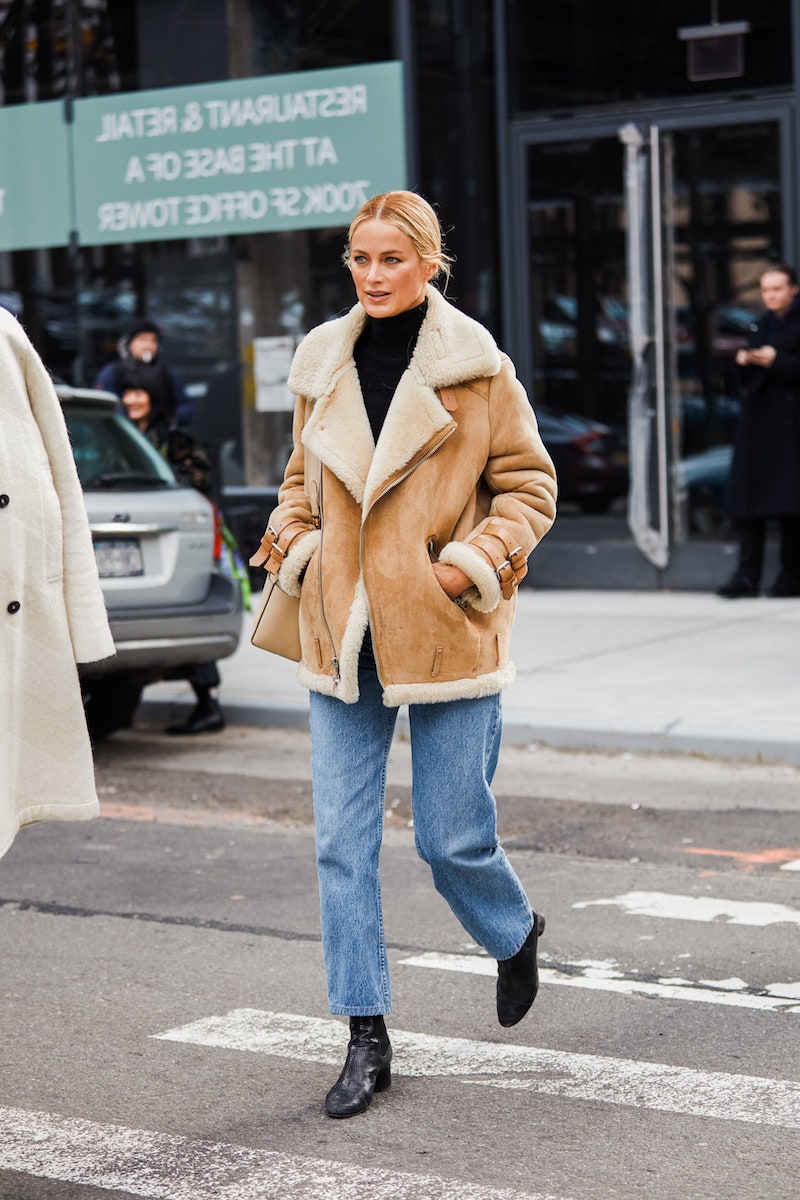 If you want extra protection, a long puffer coat is a great choice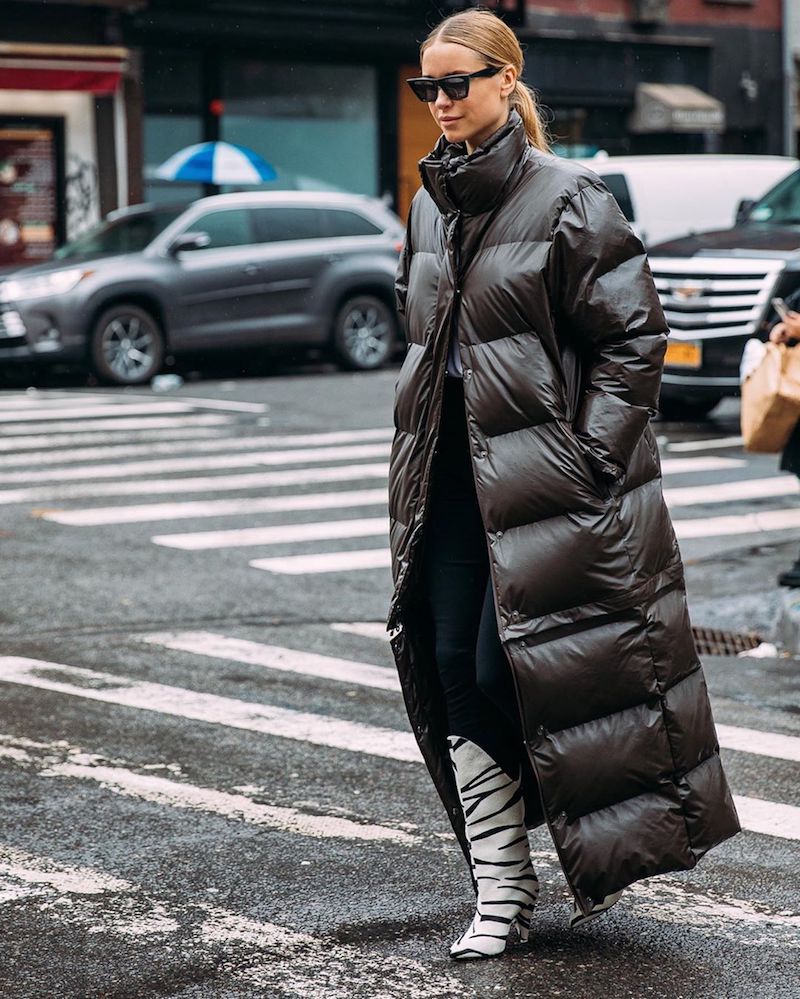 Winter Bar Outfits
No matter if you are a tourist or from New York, you will probably be going out to a bar from time to time, no matter the season. But outfit picking for warmer seasons is much easier than for winter. Don't let the cold stop you from having fun, though. That's why we have picked out some outfit inspirations for when you feel like going out for a drink.
A beautiful bar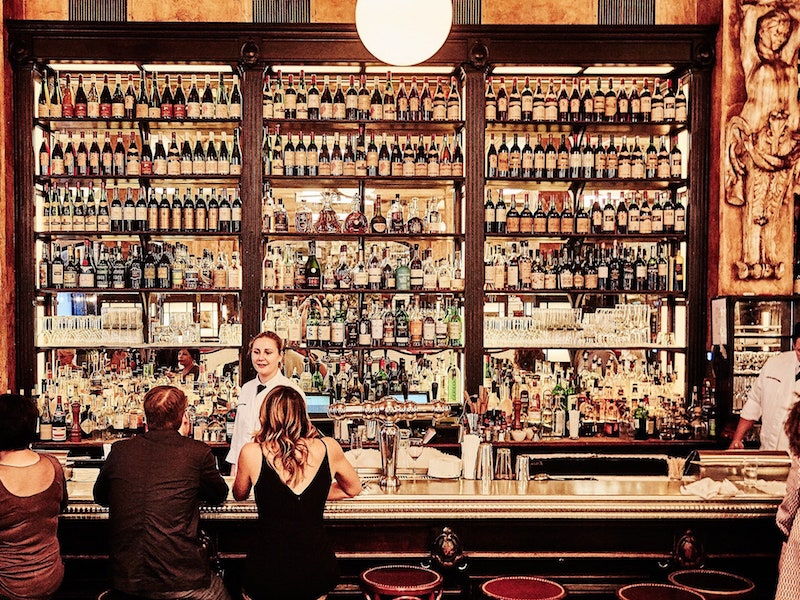 A simple, yet effective bar outfit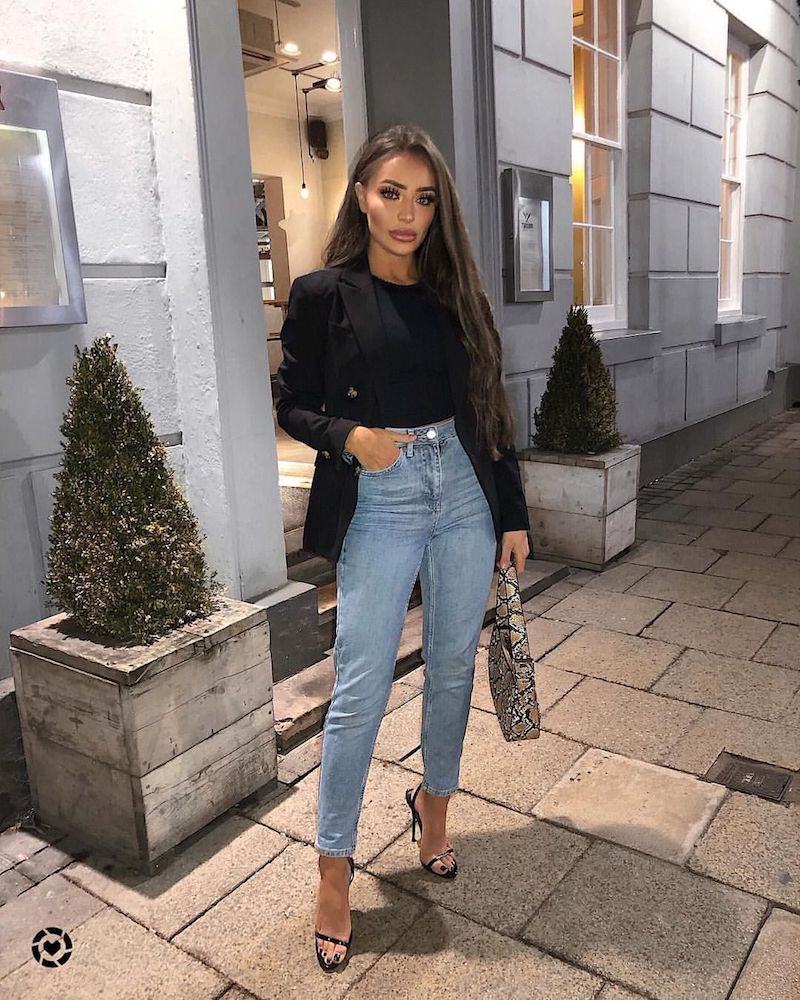 A warm sweater still makes a cute night out outfit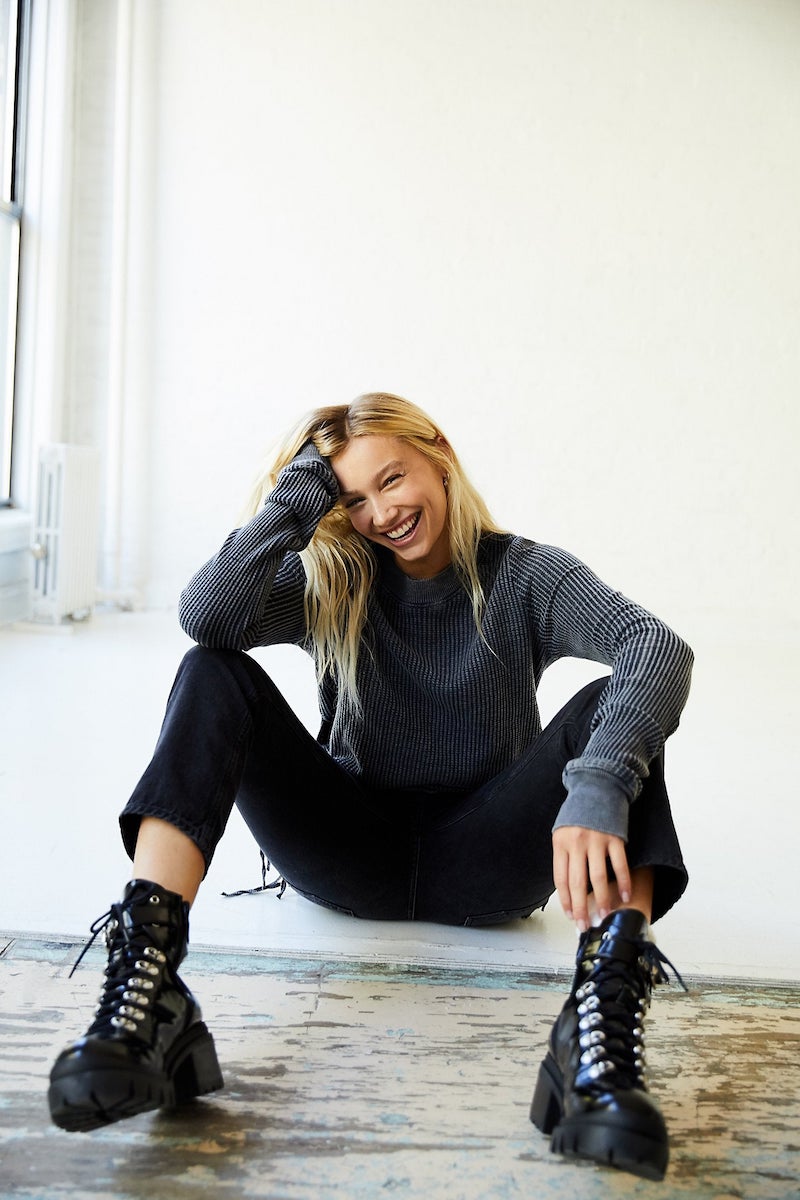 Make sure to layer on until you reach your destination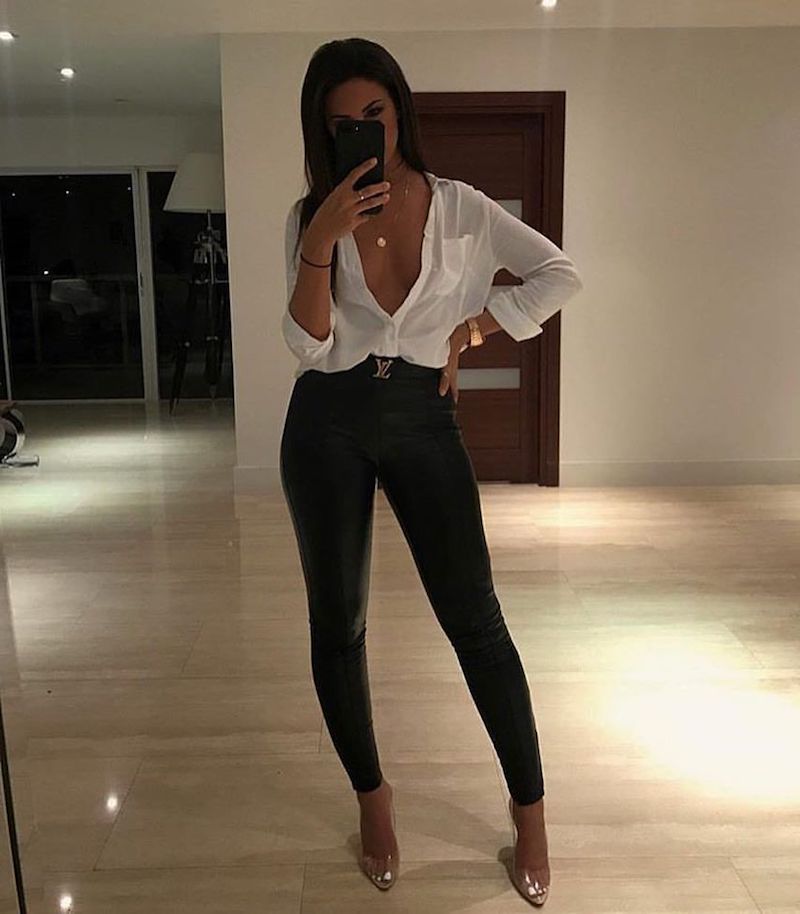 If you prefer dresses, there are a variety of cozy and warm ones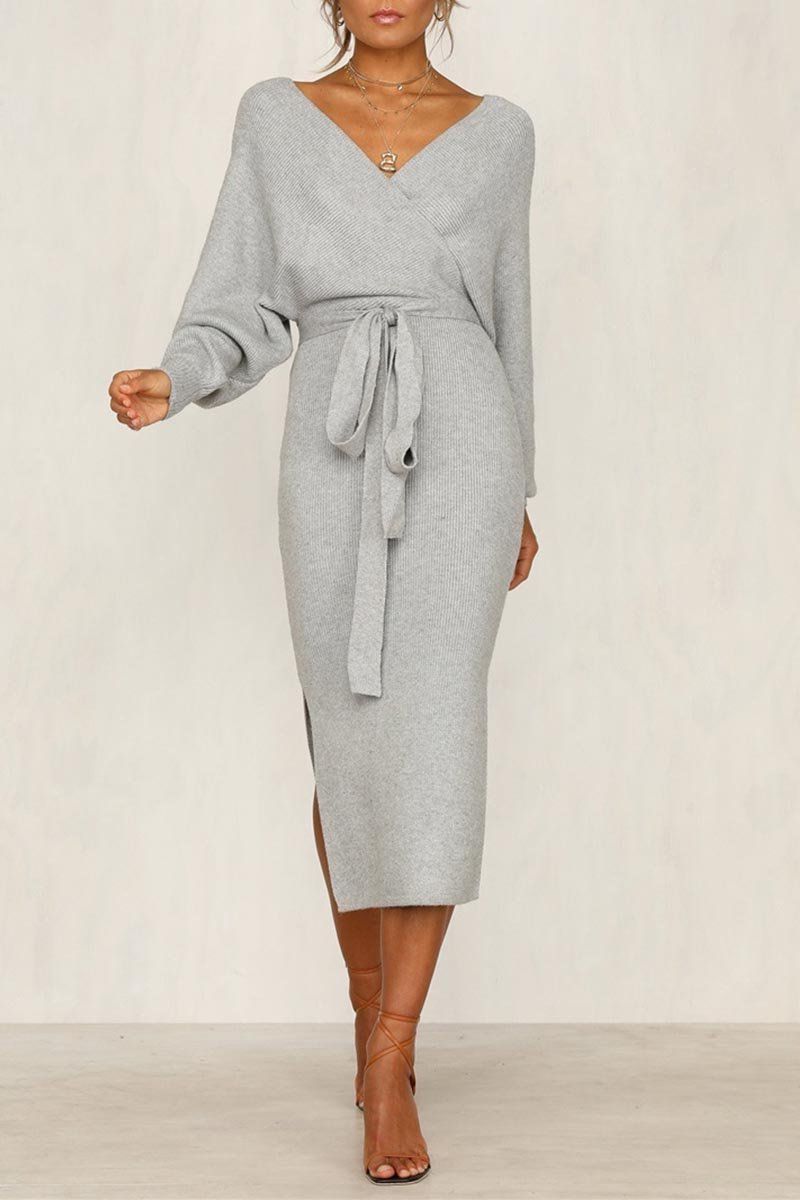 Choose denim pieces to keep you warm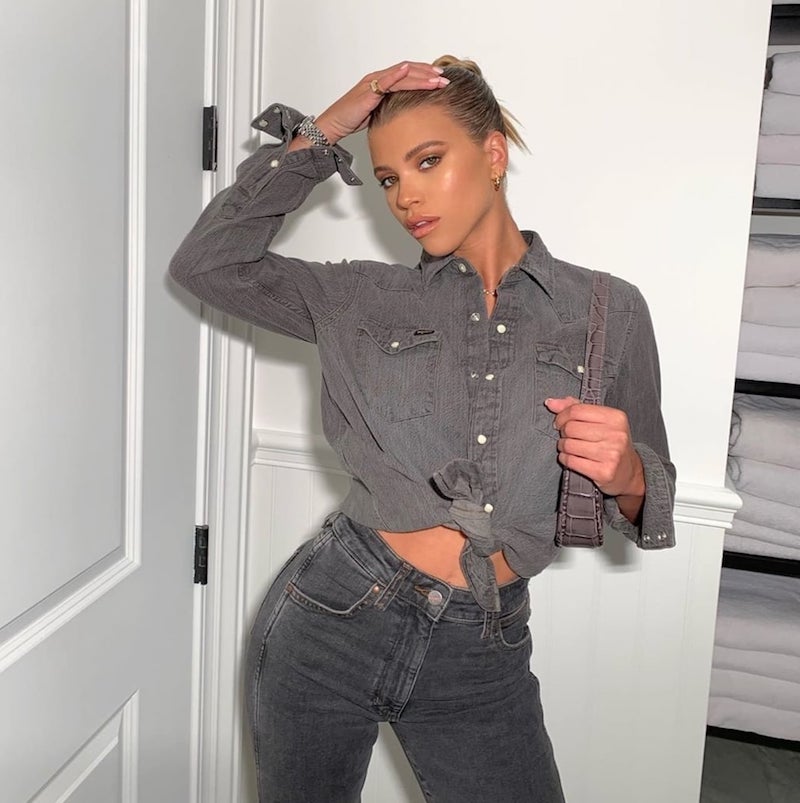 New York is an amazing city, both for living, or for just visiting. It's filled with different and interesting people, which gives it, its authentic fashion vibe and creates a one of a kind atmosphere. No matter what season you decide to be in NYC, just make sure to check the season and weather forecast beforehand, so you don't freeze or melt!