120+ braid hairstyles to keep you cool and on trend this summer
Braiding has been around for a very, very long time. This hairstyle can be seen in Egyptian drawings of goddesses, for example. It has been a classic and a staple in the hairstyling industry for ages. Braids are elegant, cool and always trendy. What's more, they are a great way to quickly style an unruly hair and keep yourself cool during hot summer days and still look modern. And, because summer is already here, we have prepared 120+ braid hairstyles to help you be your most stylish self, while also being comfortable. We are going to explain different braiding techniques and if you scroll through our gallery, you will definitely find a braiding hairstyle just for you.
Braid hairstyles are a part of the red carpet glam, as evidenced by Amanda Seyfried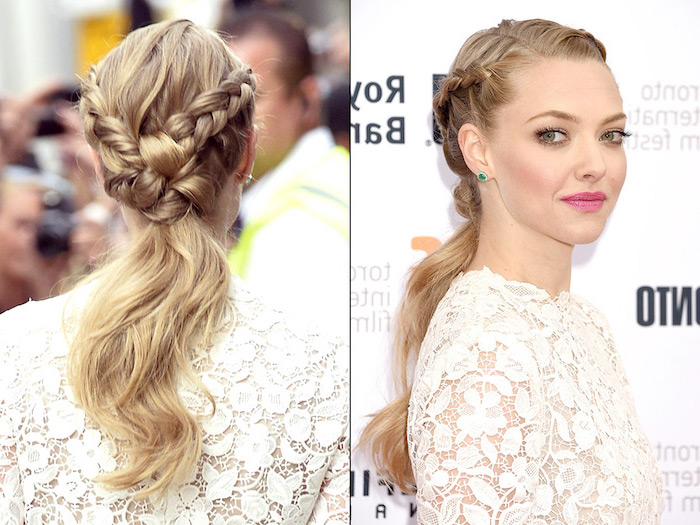 What types of braid hairstyles are there?
You have many choices when it comes to braids. First of all, braids are super comfortable and keep your hair in check. That is why a lot of female athletes use braids when they compete. They can especially be seen in water sports, as well as amongst dancers. Secondly, it is important what type of hair you have. African braids, for example, are very common amongst natural curly thick hair. Although not exclusively. Braids are also a very popular hairstyle for girls, because they look cute and are easy to do. Simpler braiding styles can be used for every day at the office, for example. On the other hand, some more difficult and intricate techniques make for awesome and stunning hairstyles for weddings, proms and all kinds of special occasions. So, keep reading to find out how to braid your own hair.
Just take a look at Beyonce's Instagram and you will find many examples of different types of braids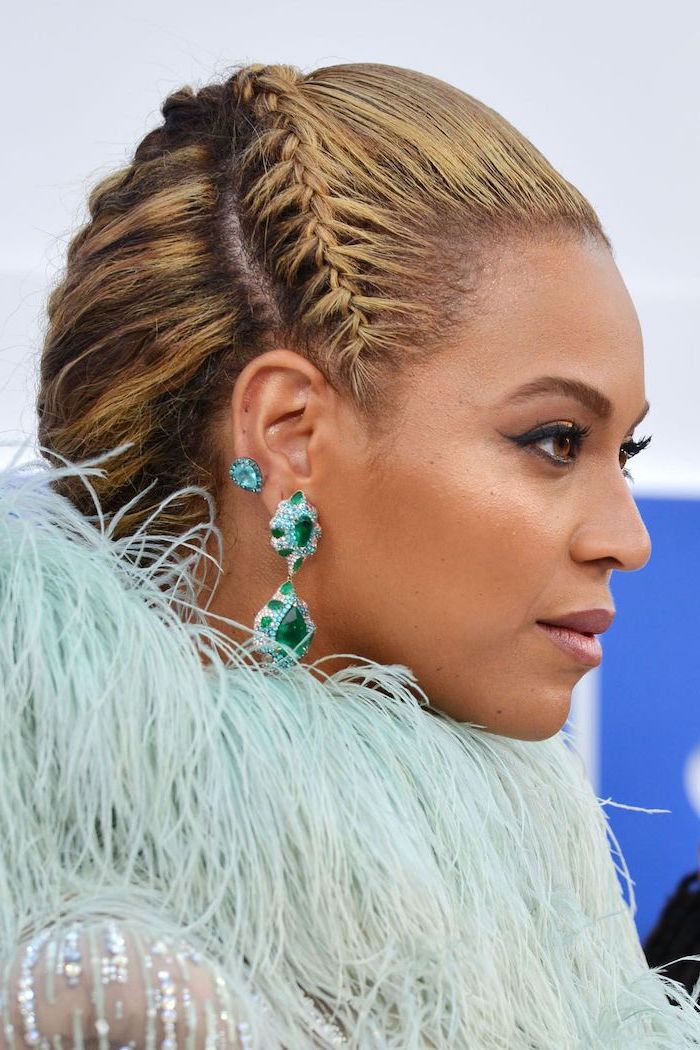 3-strand braid
Divide your hair into 3 sections.
Alternate the left and right sections by flipping them over the middle one until you have braided to the end and secure with an elastic band.
French braid
Divide the front section of your hair into 3 sections.
Braid in the same way as the 3-strand braid, but pick up hair from outside the braid and again alternate them over the middle section until you've reached your neck.
When you have no more hair outside the braid left, just keep braiding, same as the 3-strand braid.
Dutch braid
The dutch braid is absolutely the same as the french braid, only this time the left and right sections are alternated under, rather than over the middle section.
Fishtail braid
Once again, divide your hair into 3 sections.
Pick up a small strand of hair from the outer side of the right section and put it over the middle section, do the same with the left section and alternate between them.
Easy braid hairstyles you can make if you only know the 3-strand braid technique
Reverse braid
Bend forward and flip your hair over the front of your face.
Start Dutch braiding your hair from the nape of your neck to the front.
Once you reach the middle of your scalp, tie the rest of your hair in a ponytail with and elastic band, or turn it into a bun.
Waterfall braid
Side part your hair
Pick up a small section of hair from the front and simple 3-strand braid it.
Leave the bottom section and pick up a section right next to it and turn it over the middle section.
Add more hair to the top section from the top of your head.
Once you get to the place where you want to end it, simply 3-strand braid it and tie with an elastic band or pin it under your hair.
Twisted braid
Divide your hair into two sections.
Twist each section clockwise until you reach the end.
Intertwine both sections anticlockwise.
Box braids hairstyles are very popular and trendy for this summer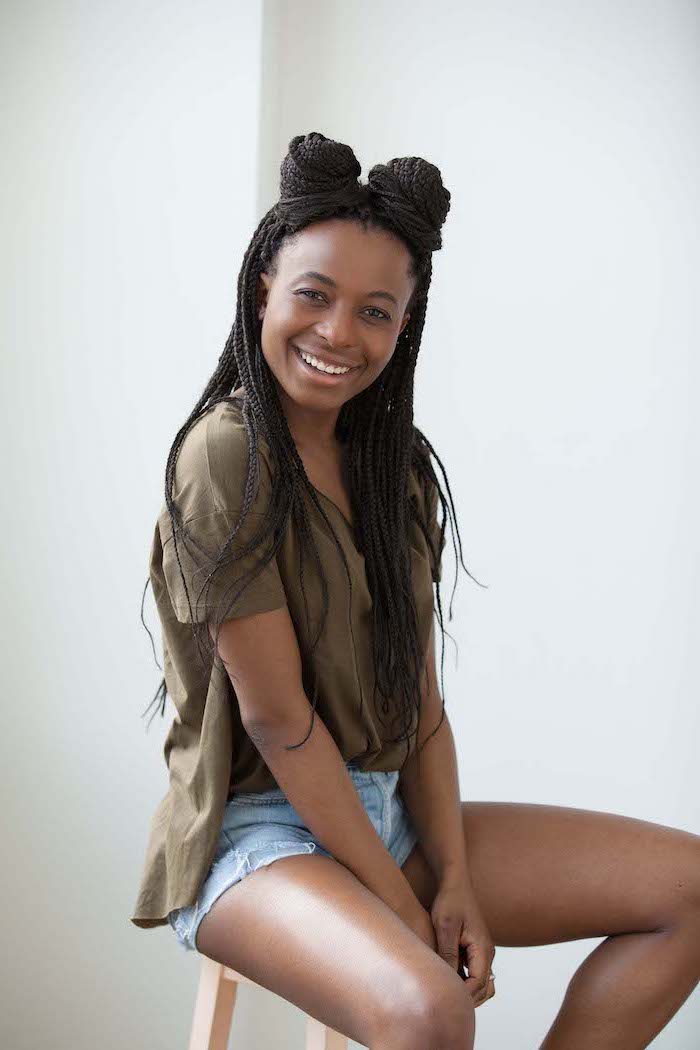 Perfect example of a fishtail braid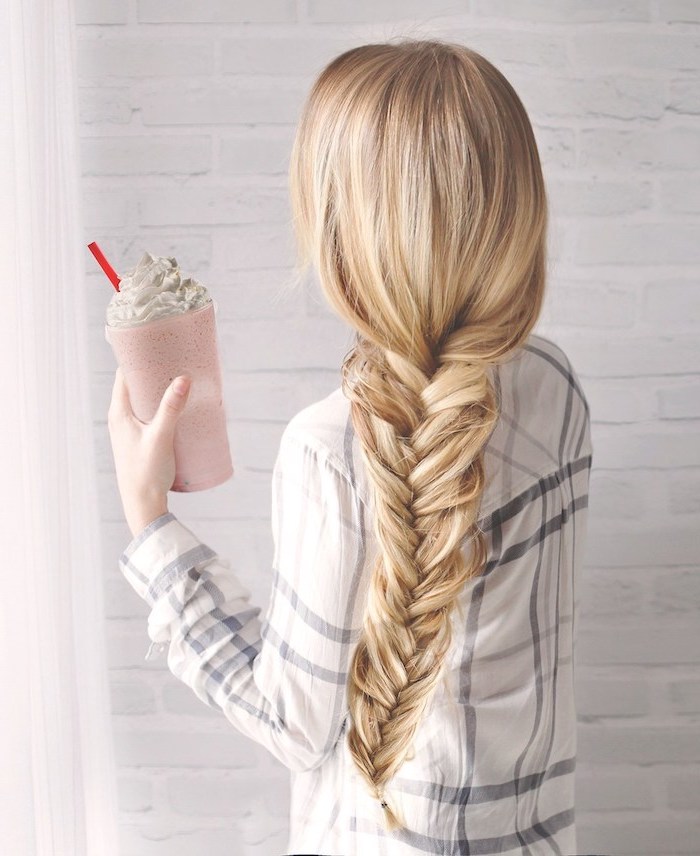 Intricate waterfall braid
How to do a french braid – video tutorial
Cute braid hairstyles for girls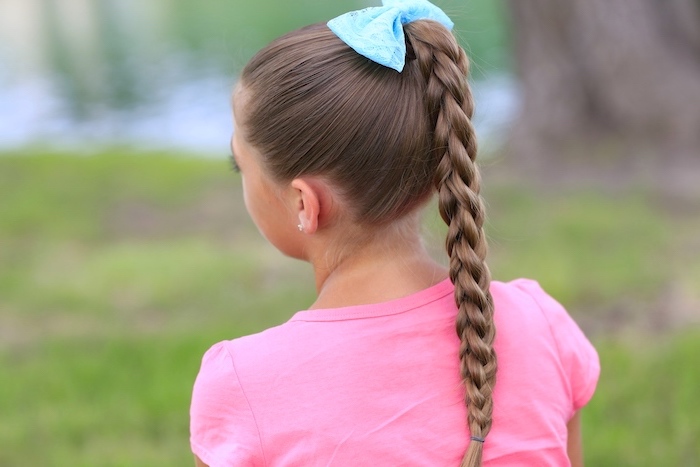 Intricate and stunning braid with bows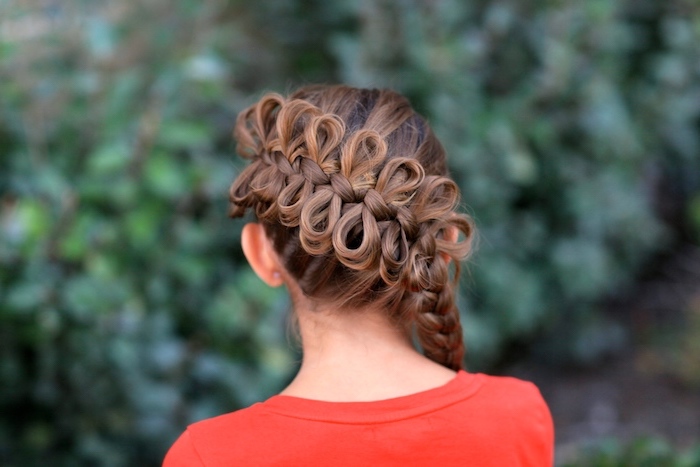 How to do a dutch braid – video tutorial
Different gorgeous braid hairstyles

Rita Ora's take on braids on yet another red carpet event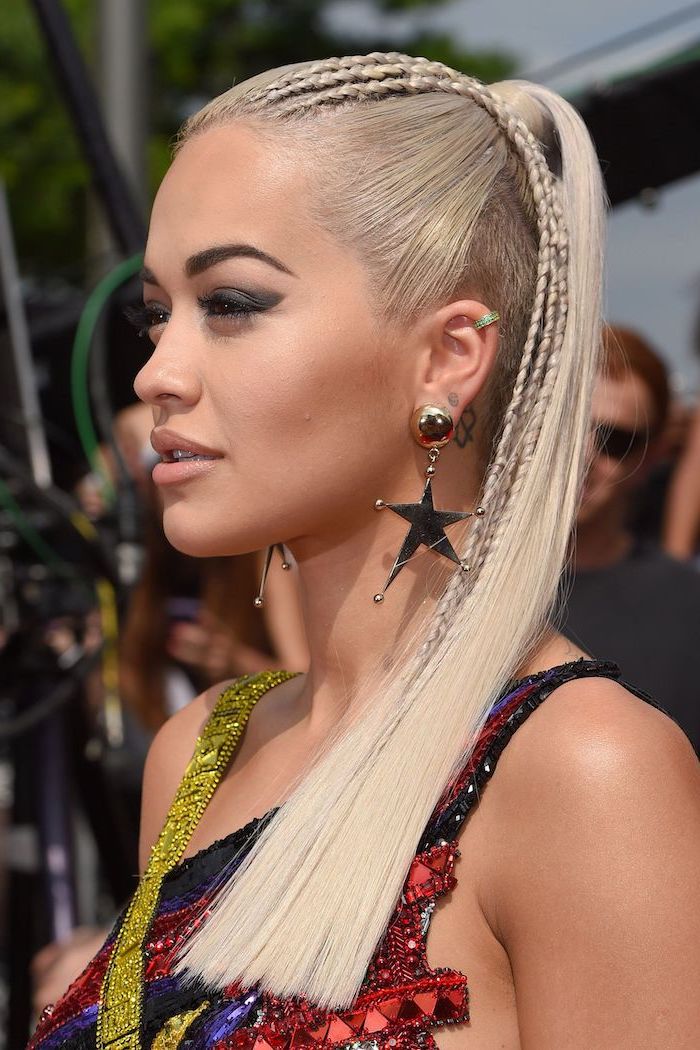 Lupita Nyong'o is another A-list celebrity with an affinity for braids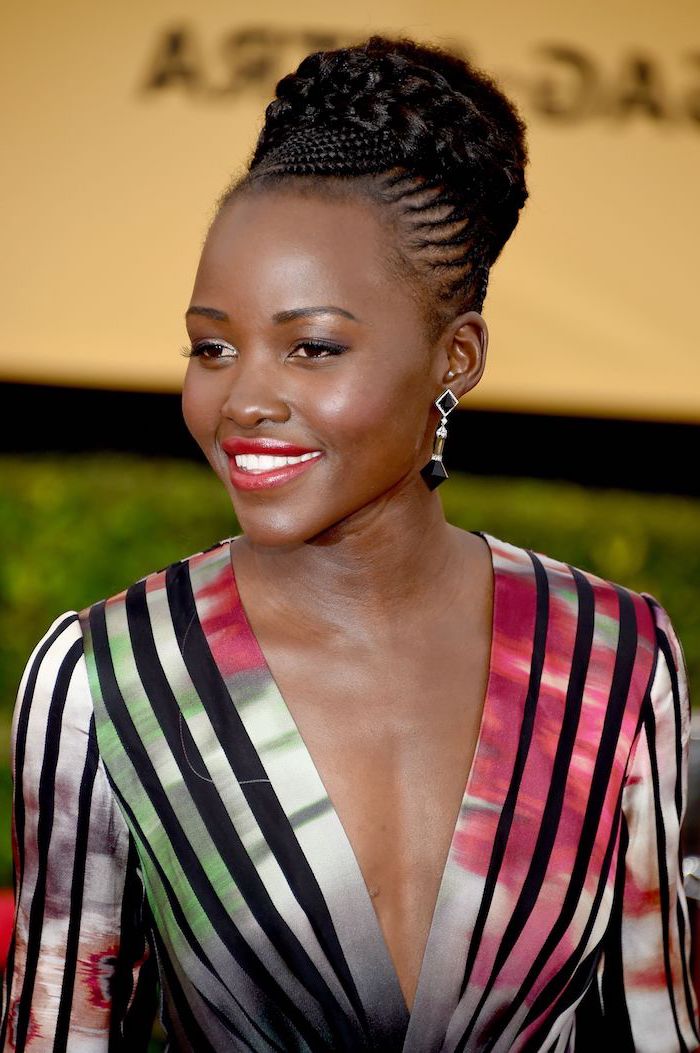 How to do a waterfall braid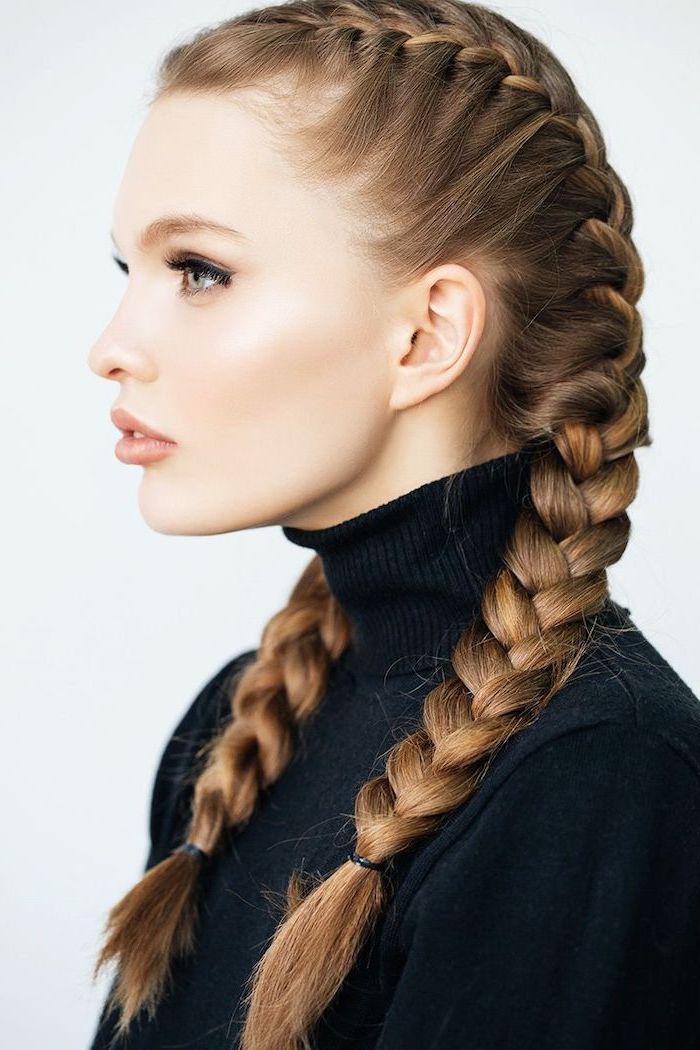 Stunning braided updos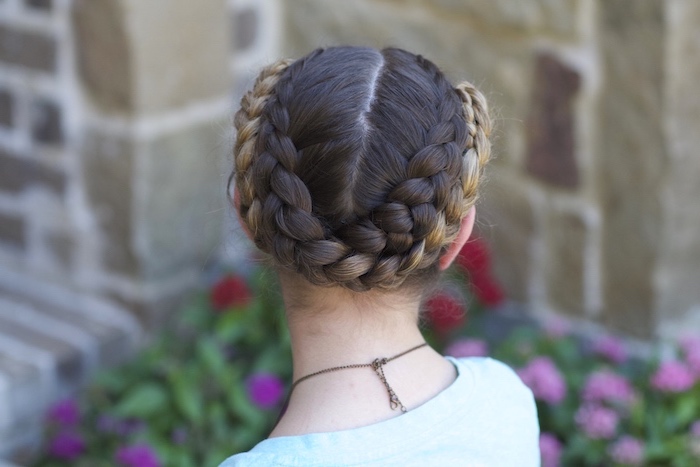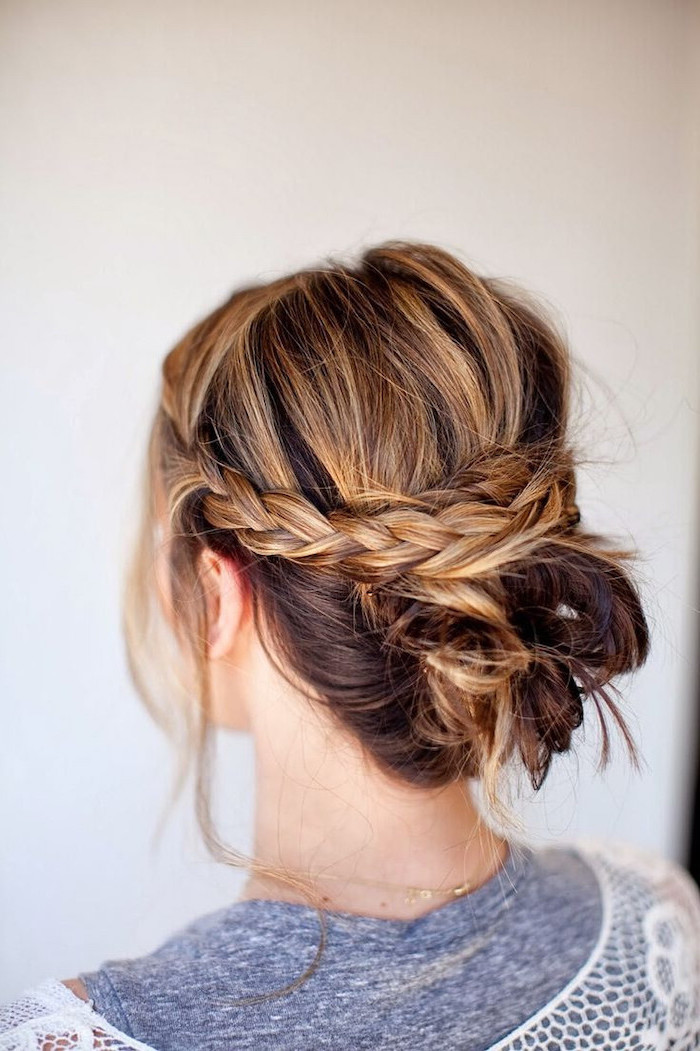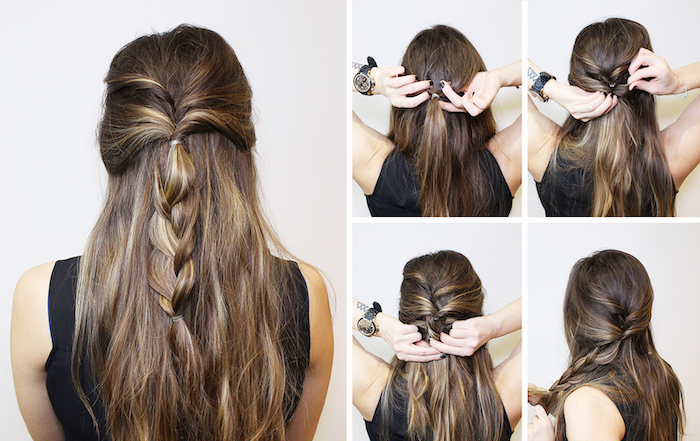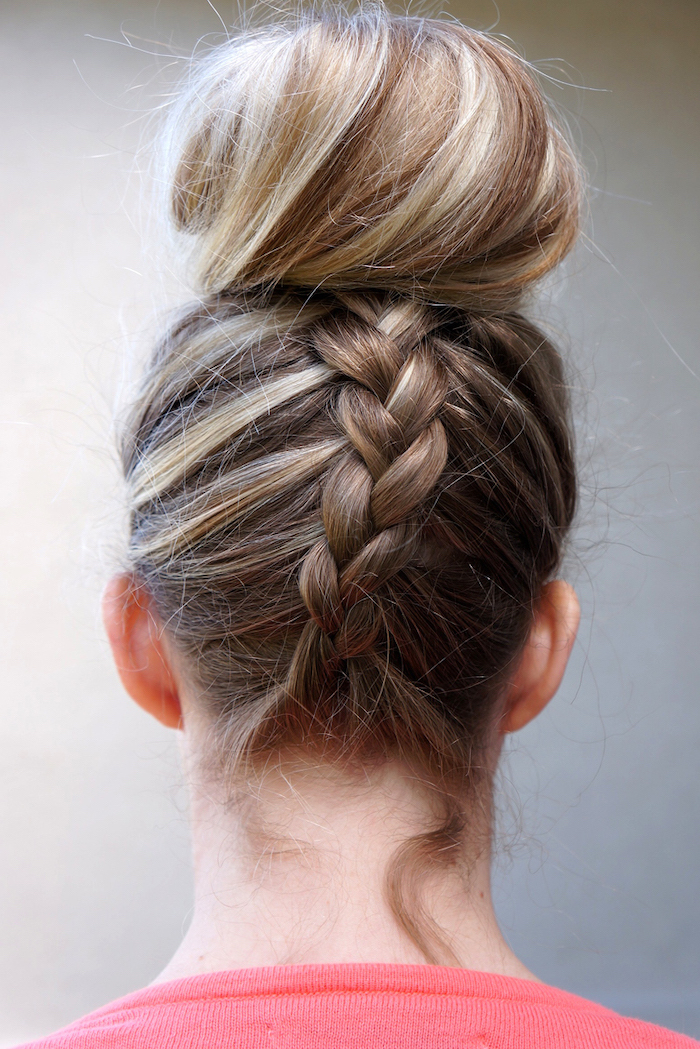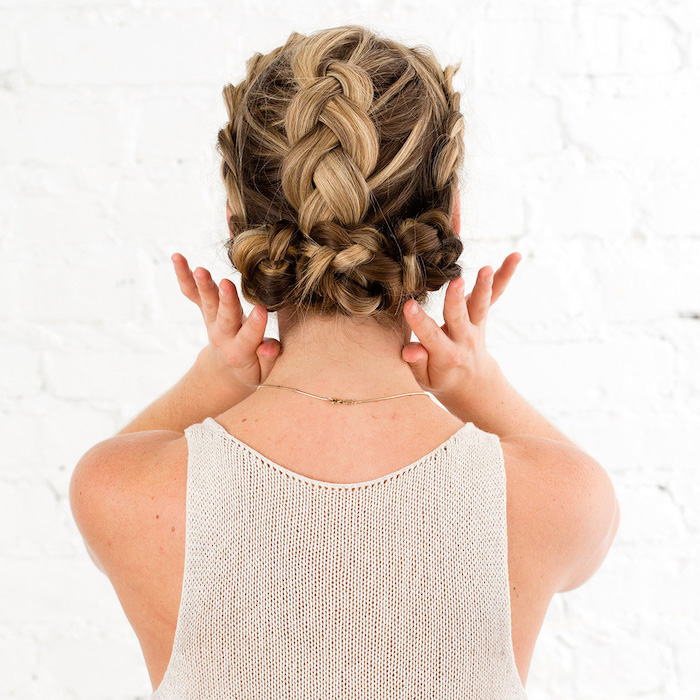 10 simple and easy braid hairstyles for every day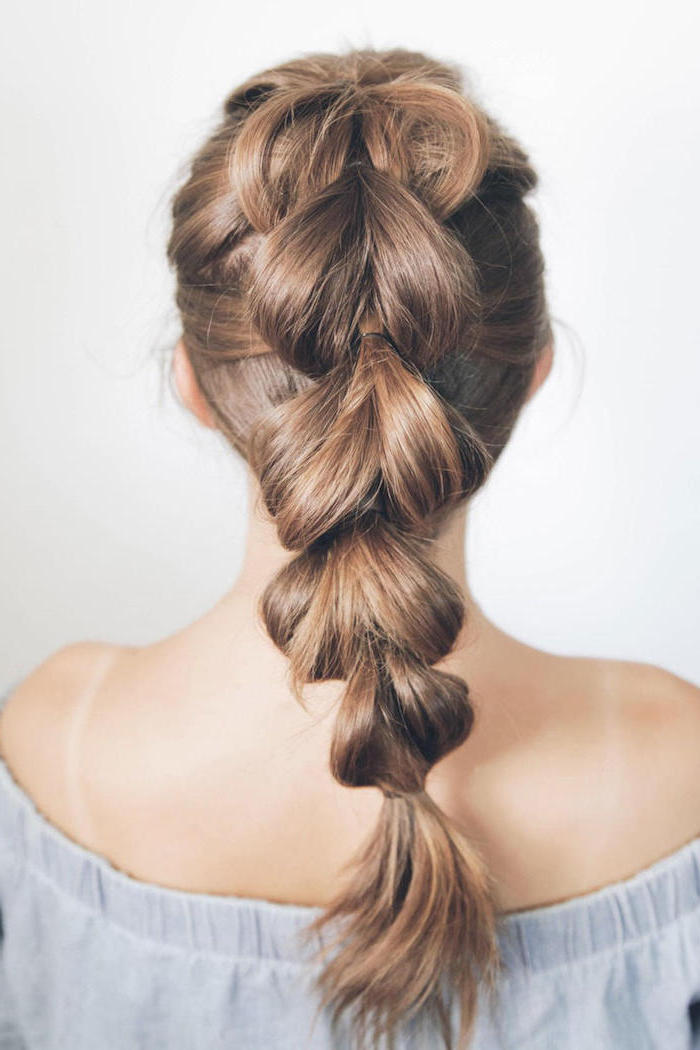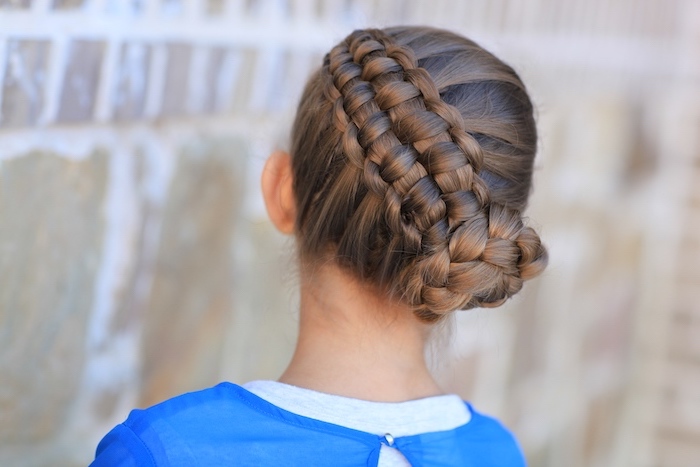 How to braid hair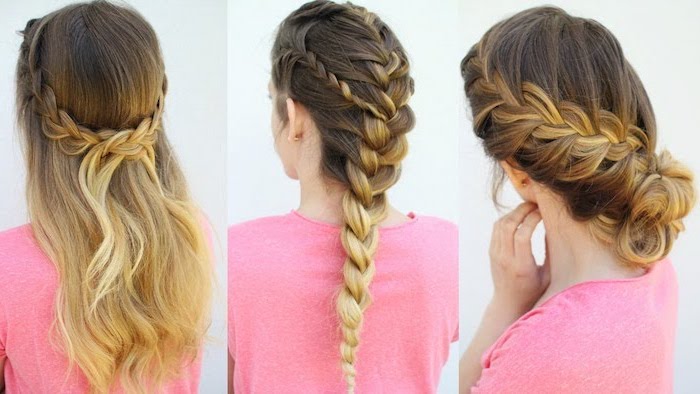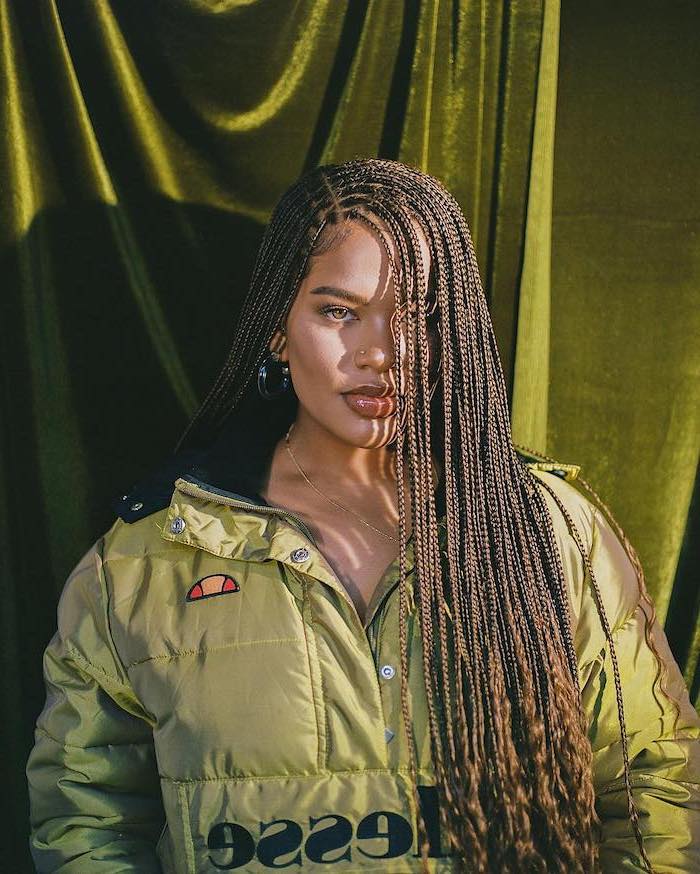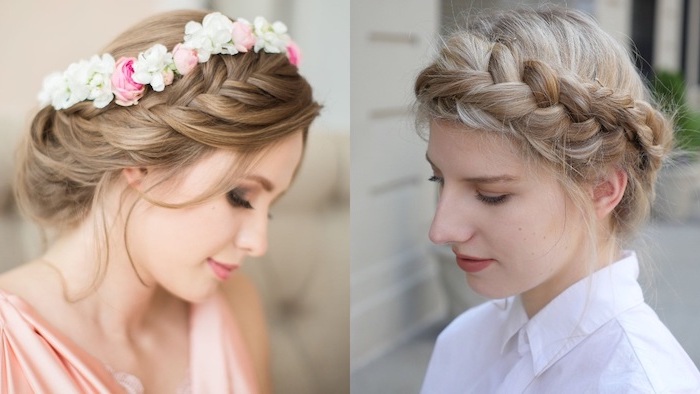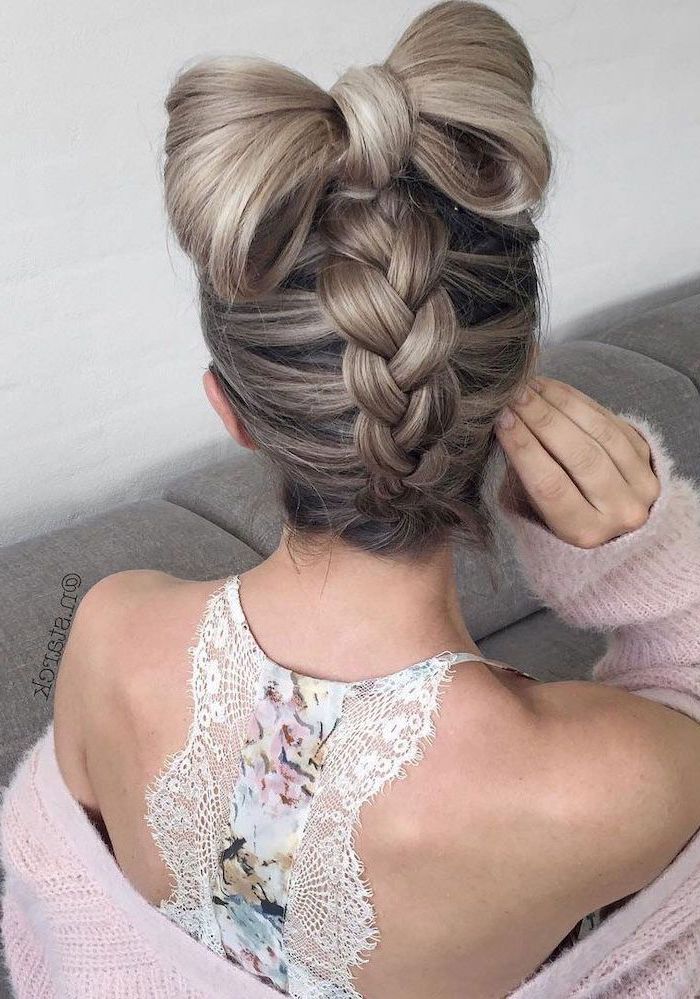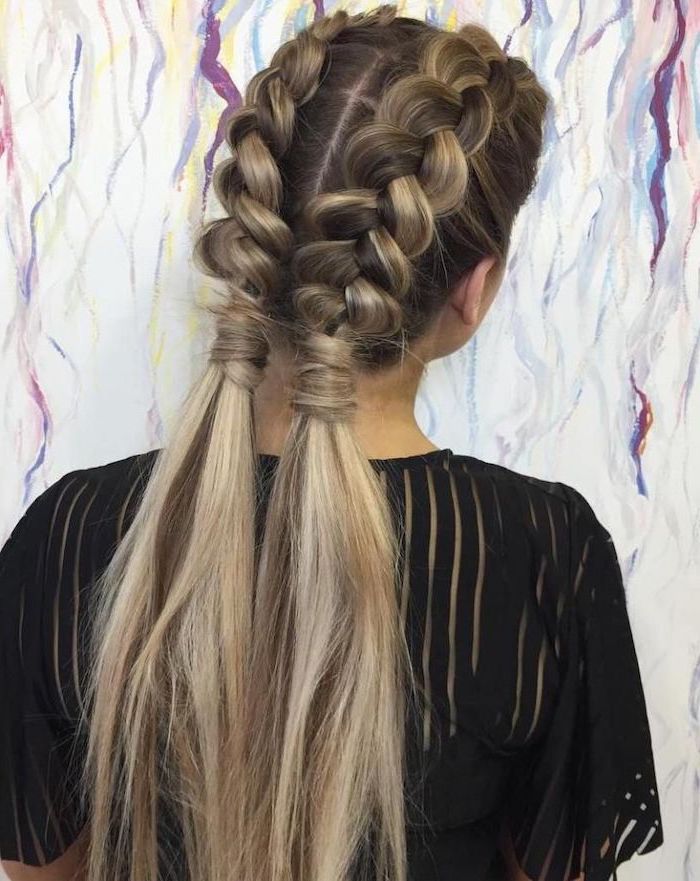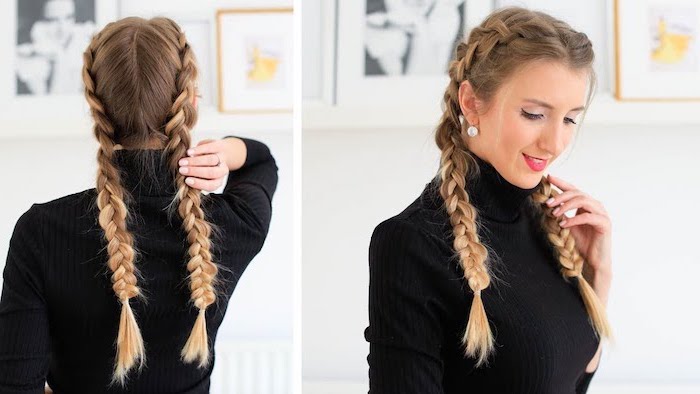 Braids for short hair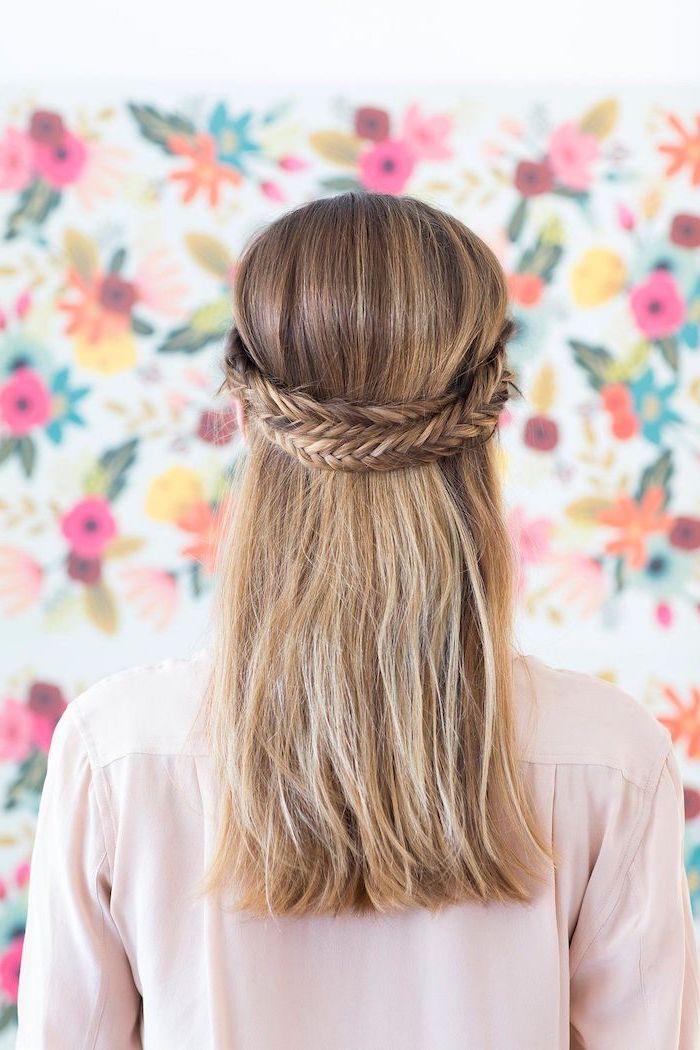 Daenerys Targaryen's braids will forever remain in history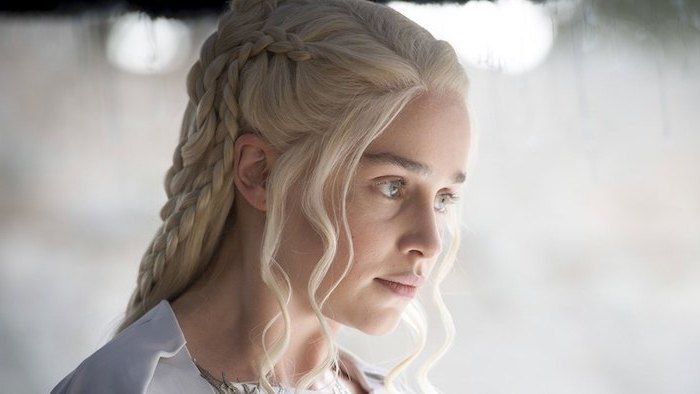 Many Game of Thrones fans were quick to point out the significance of Daenerys Targaryen's hairstyles and so began the rise of the Khaleesi braids
Braid and a bun make for e cute everyday hairstyle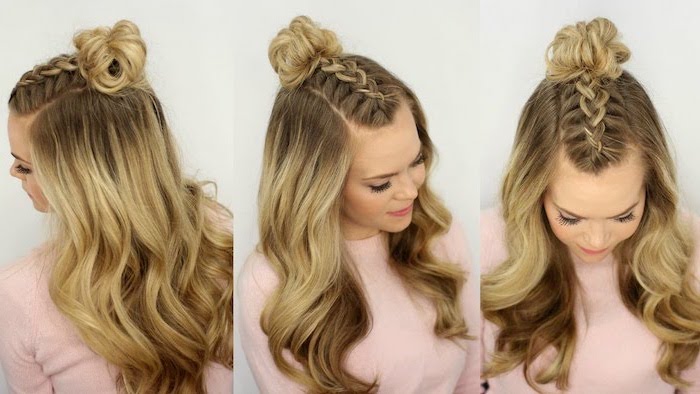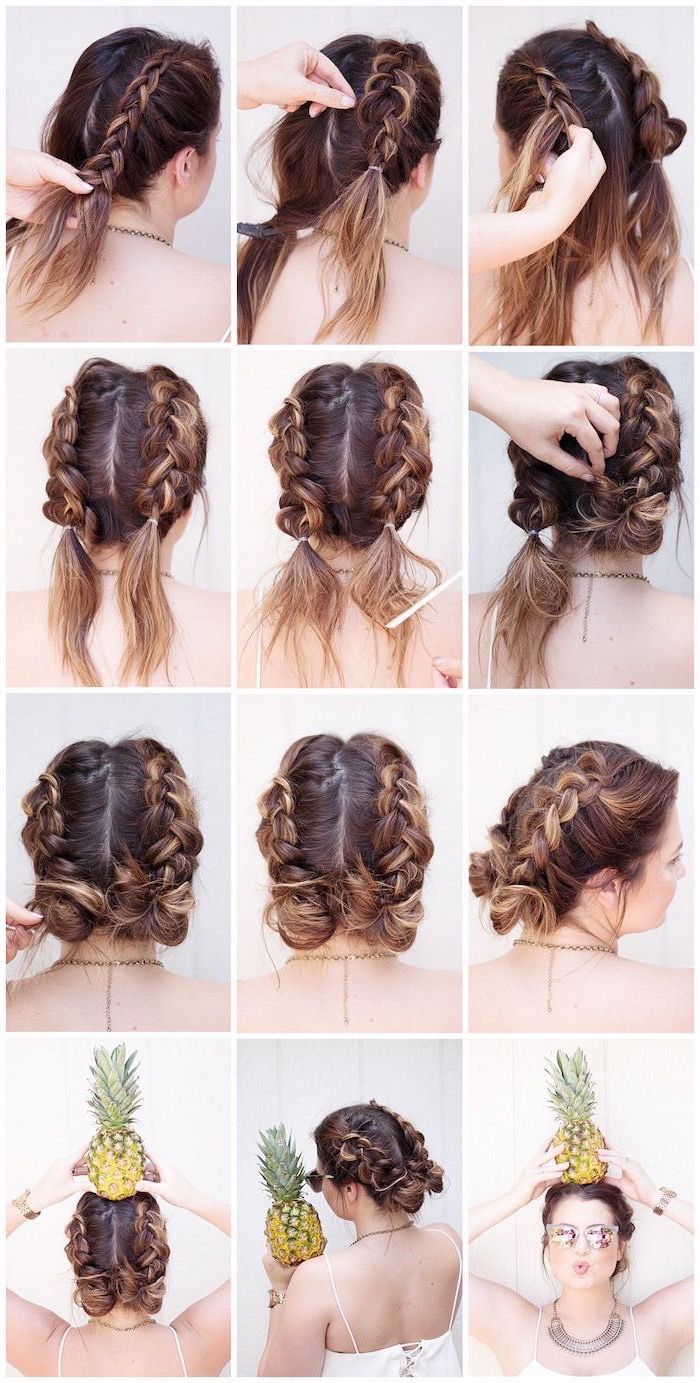 Braided hairstyles for black women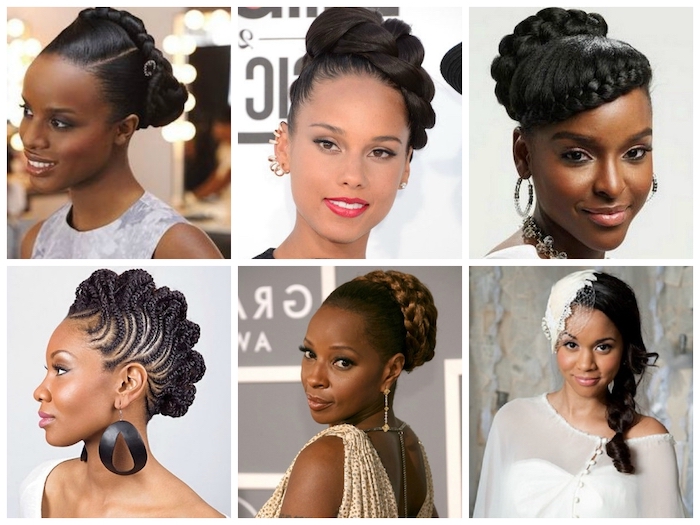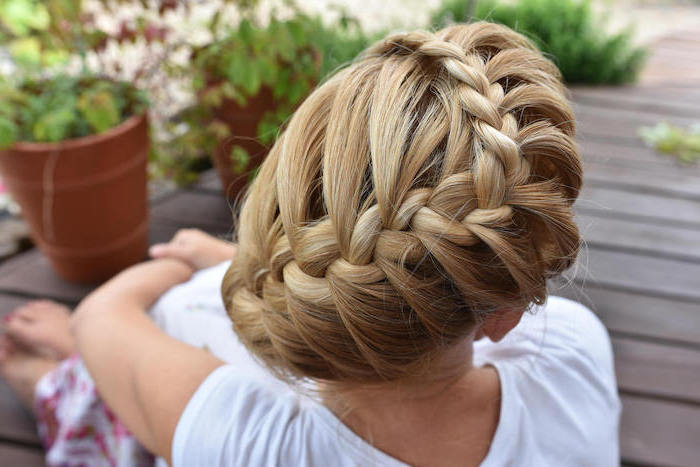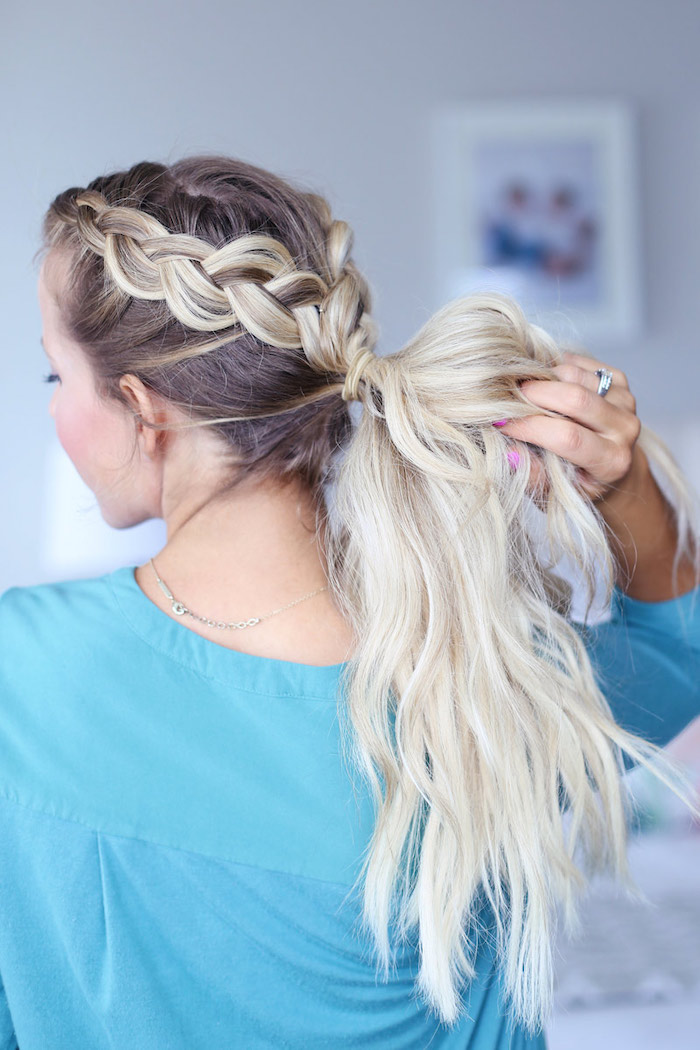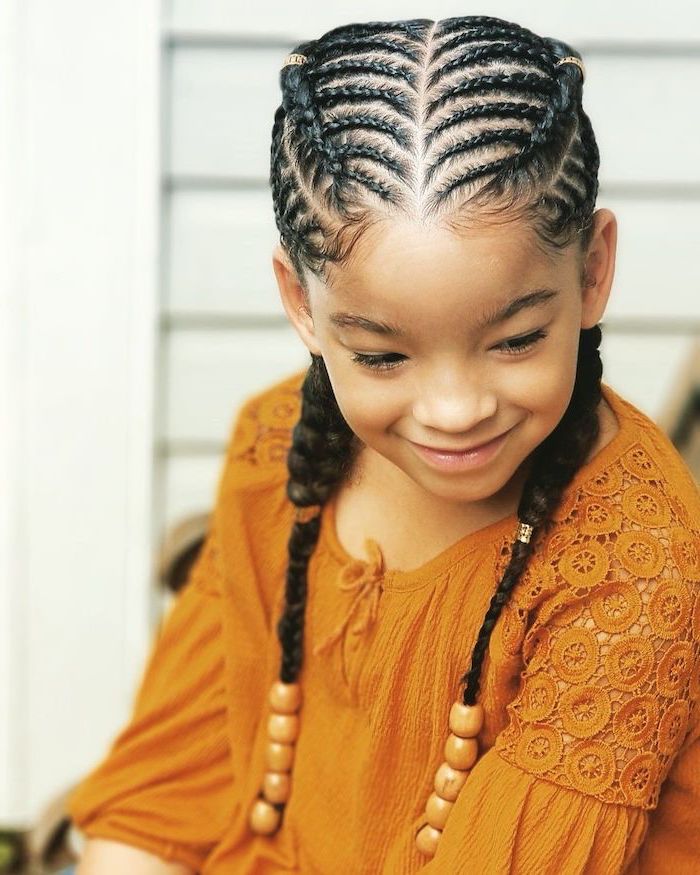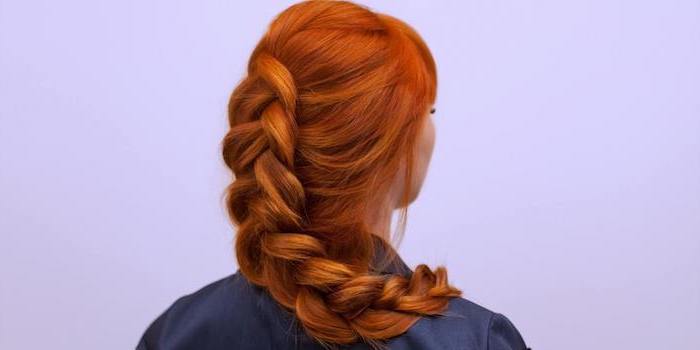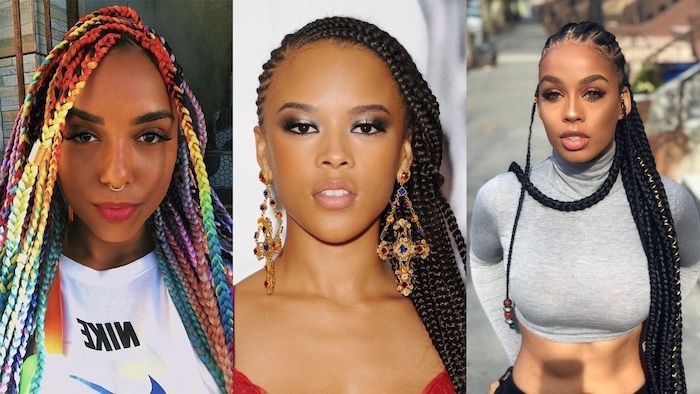 Easy braid hairstyles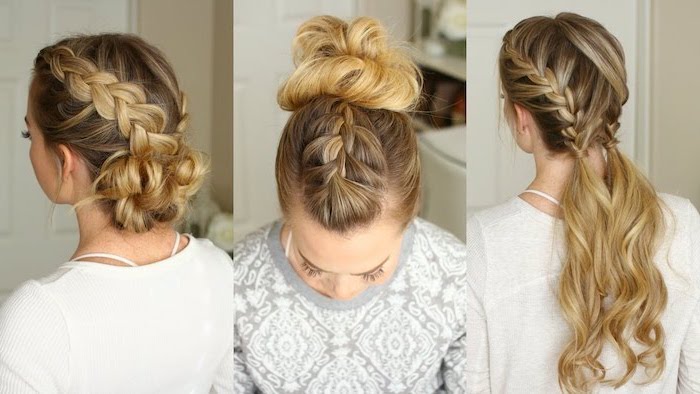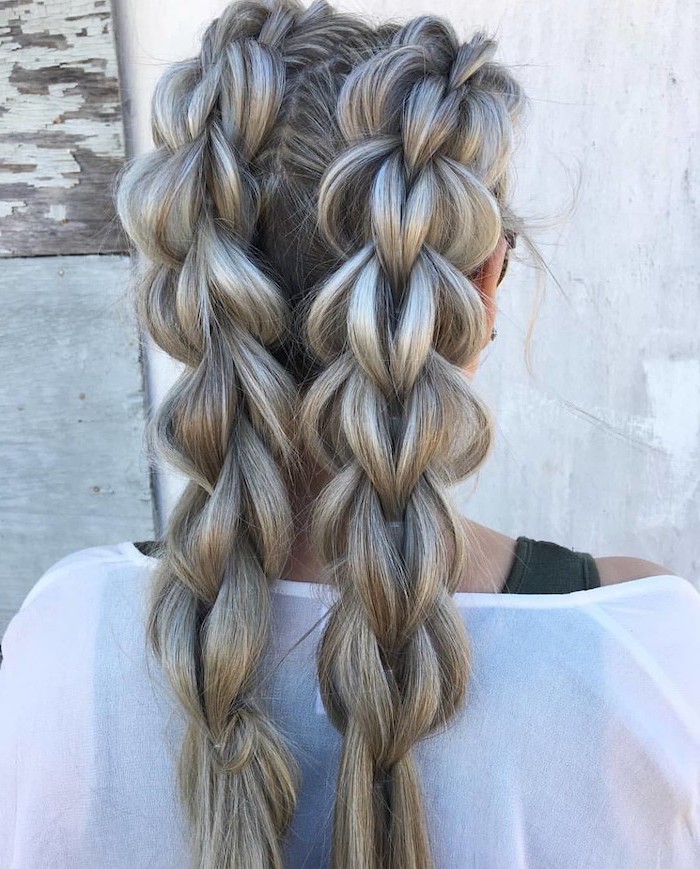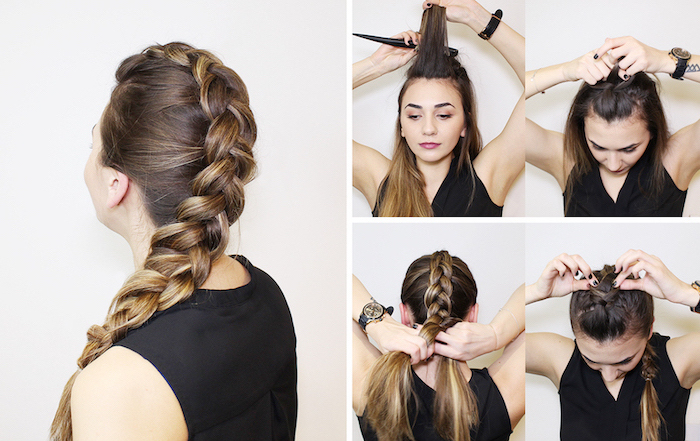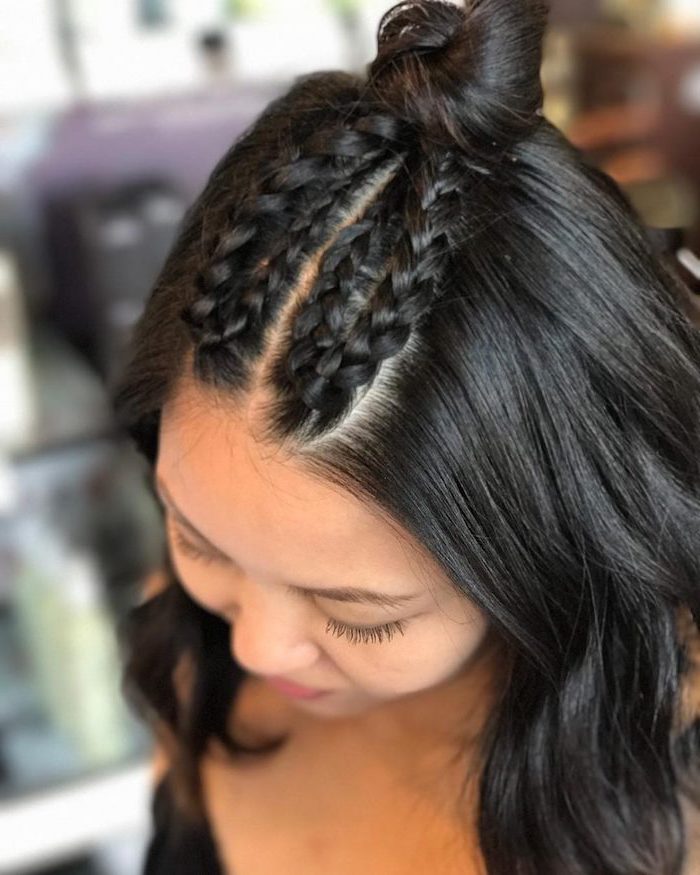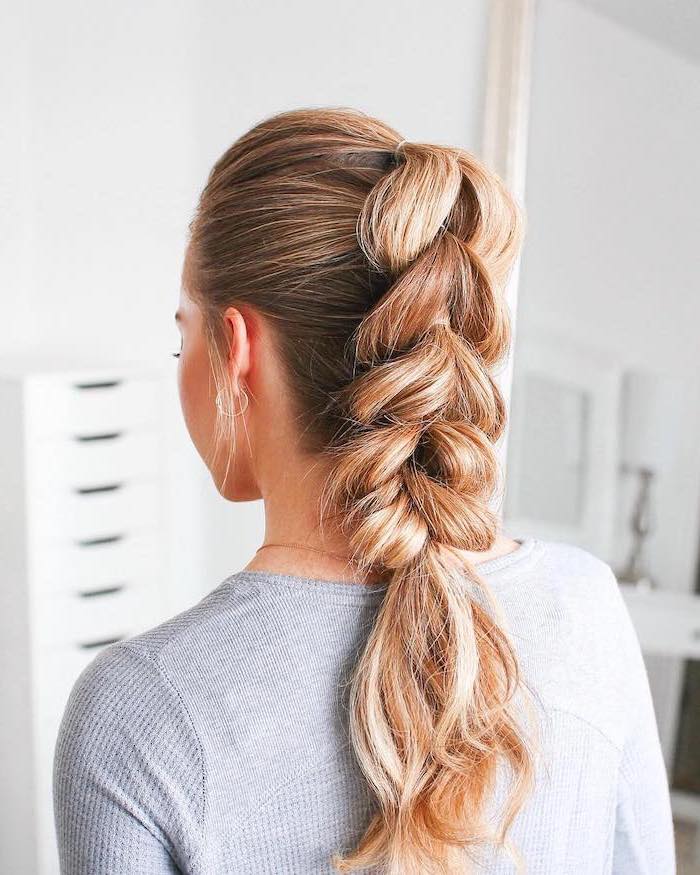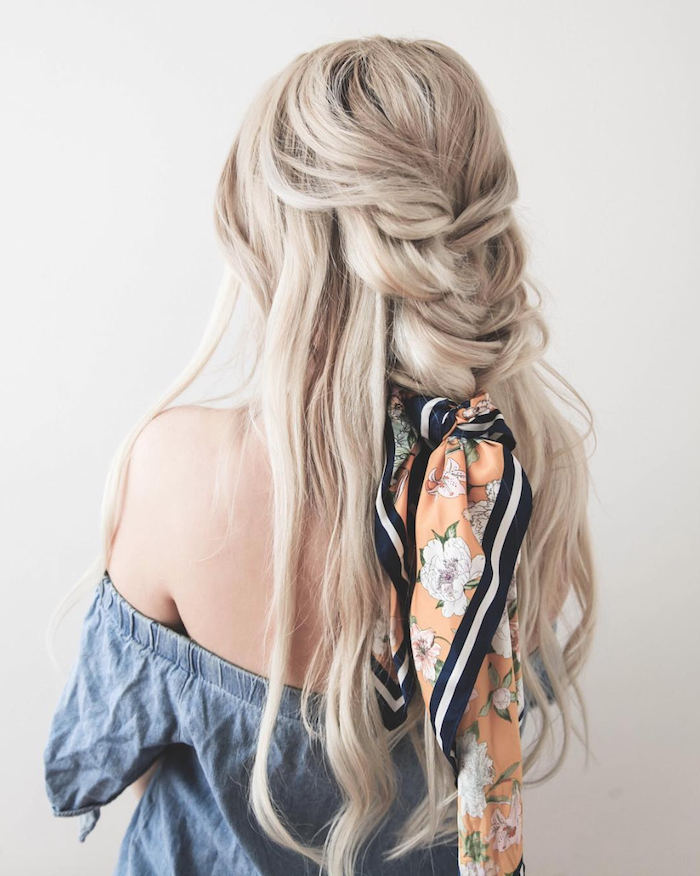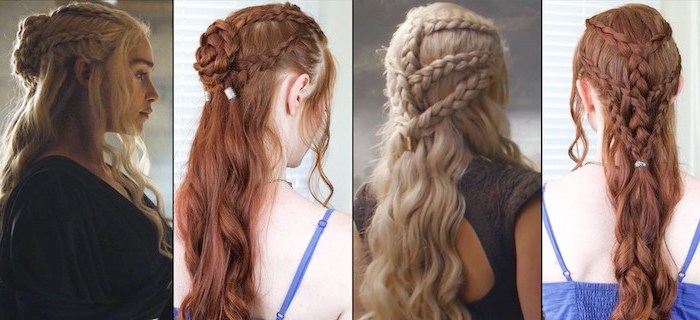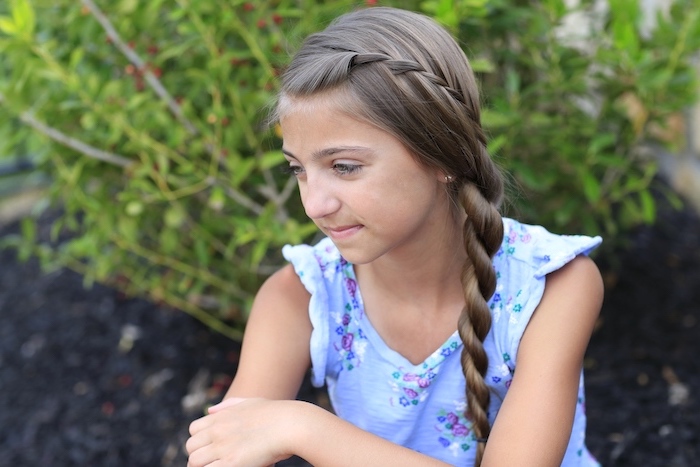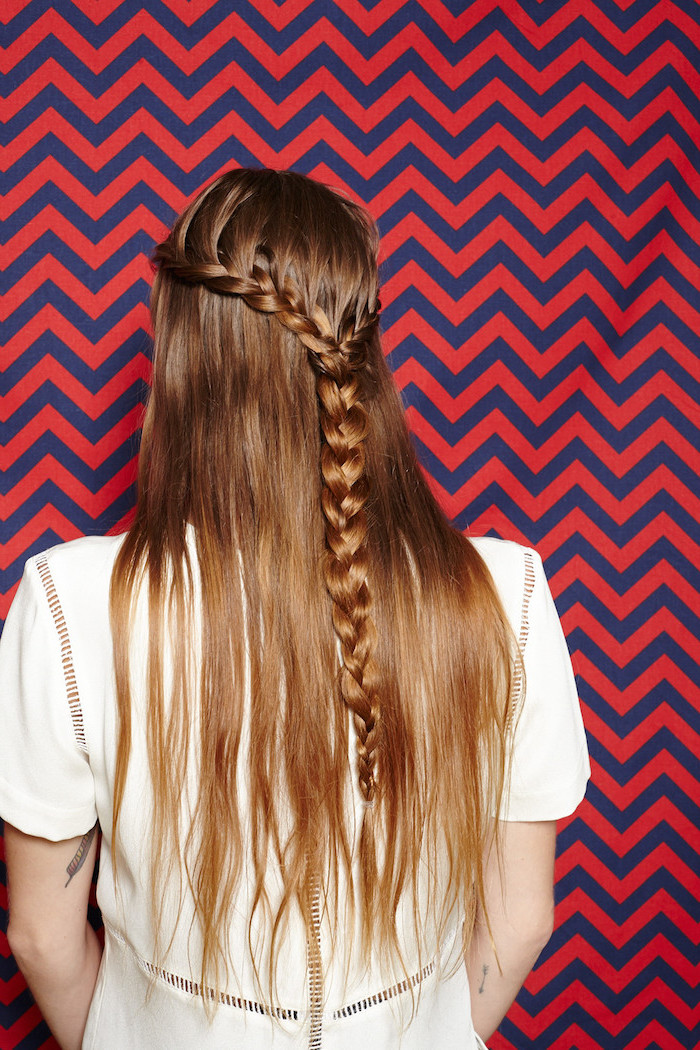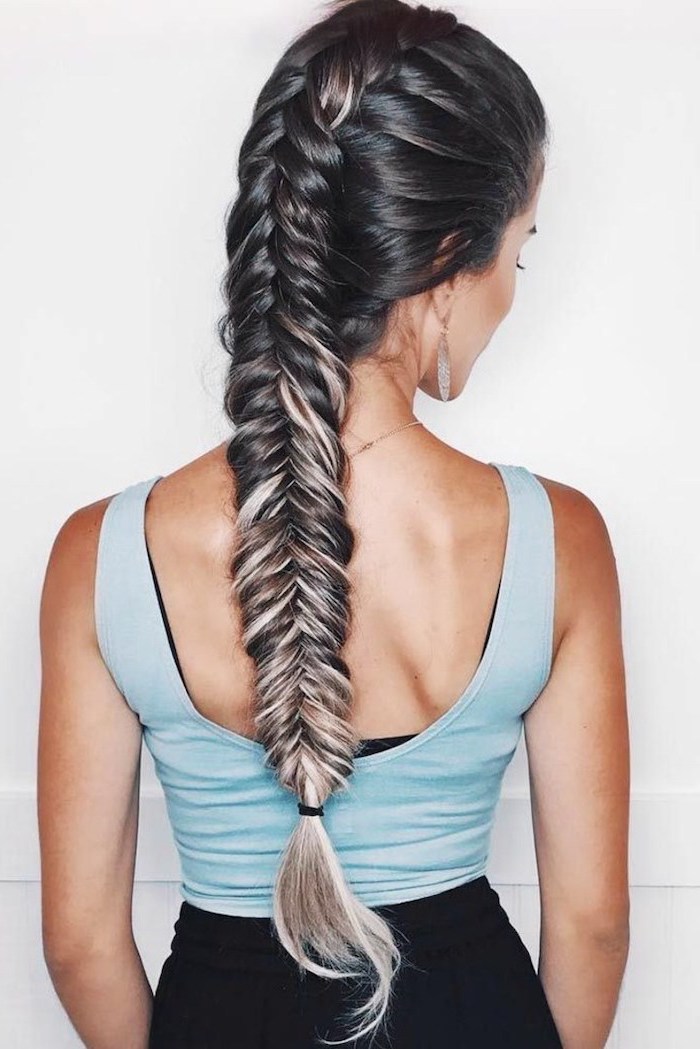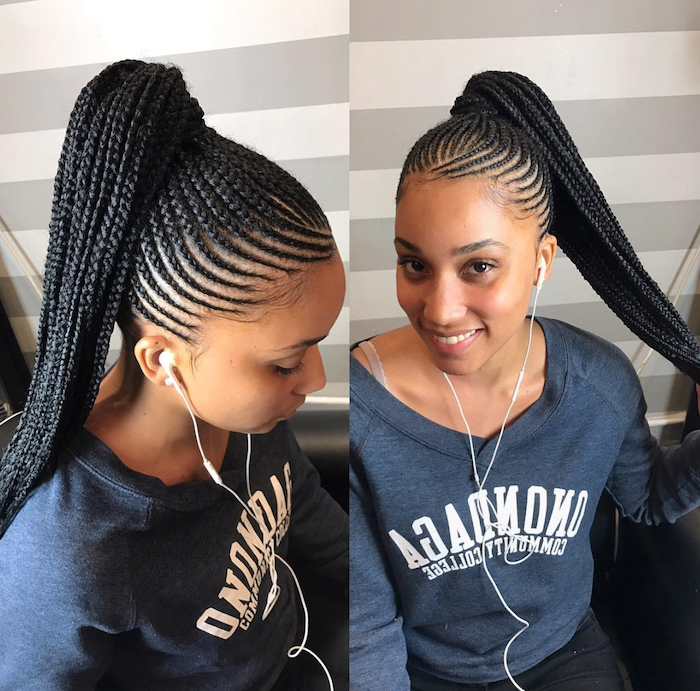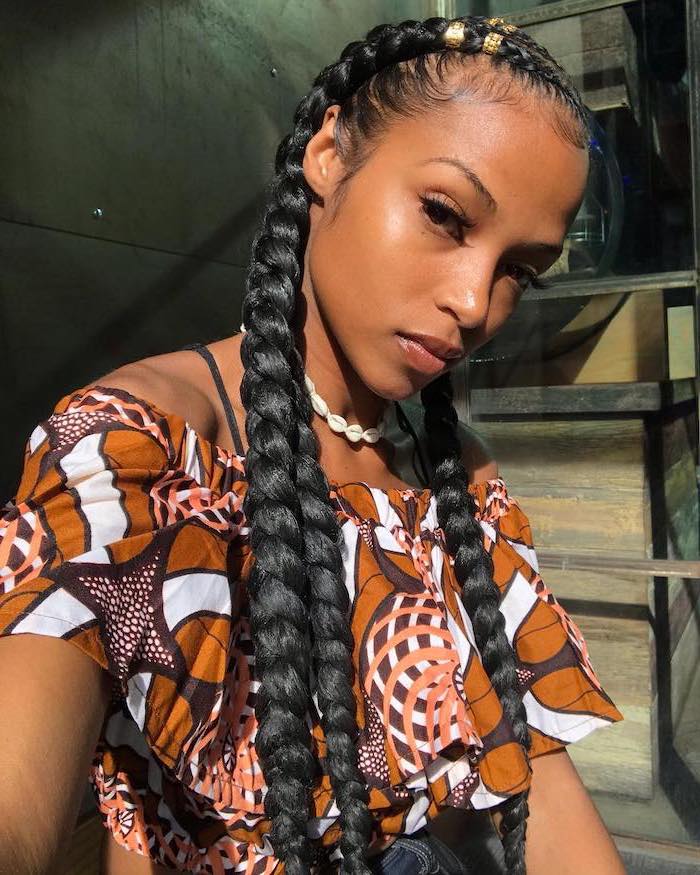 Braid styles for girls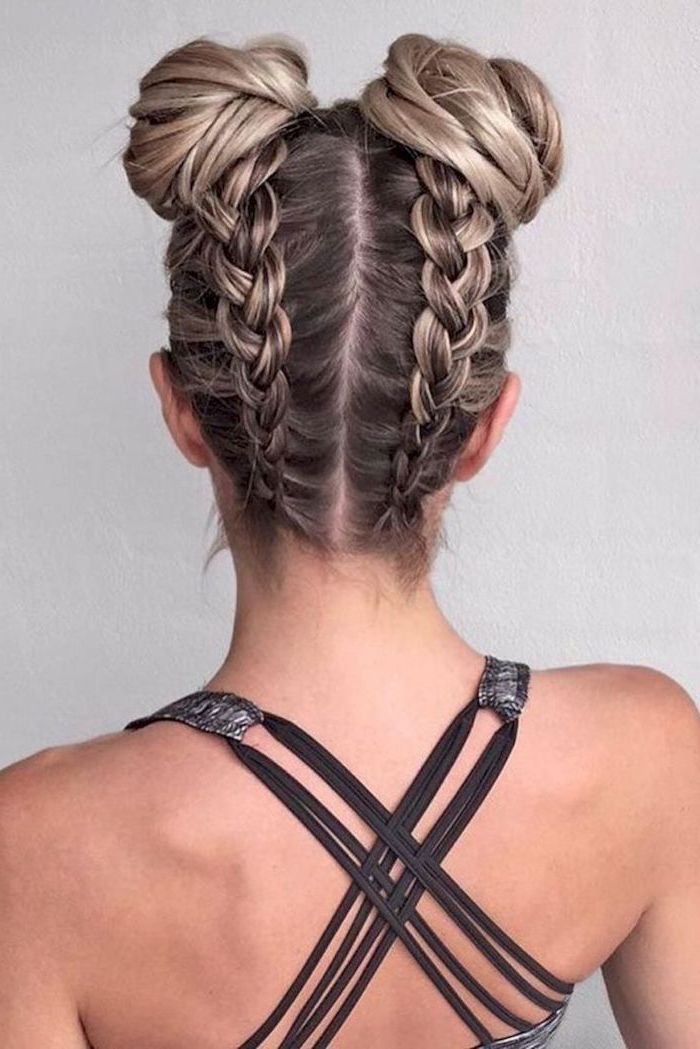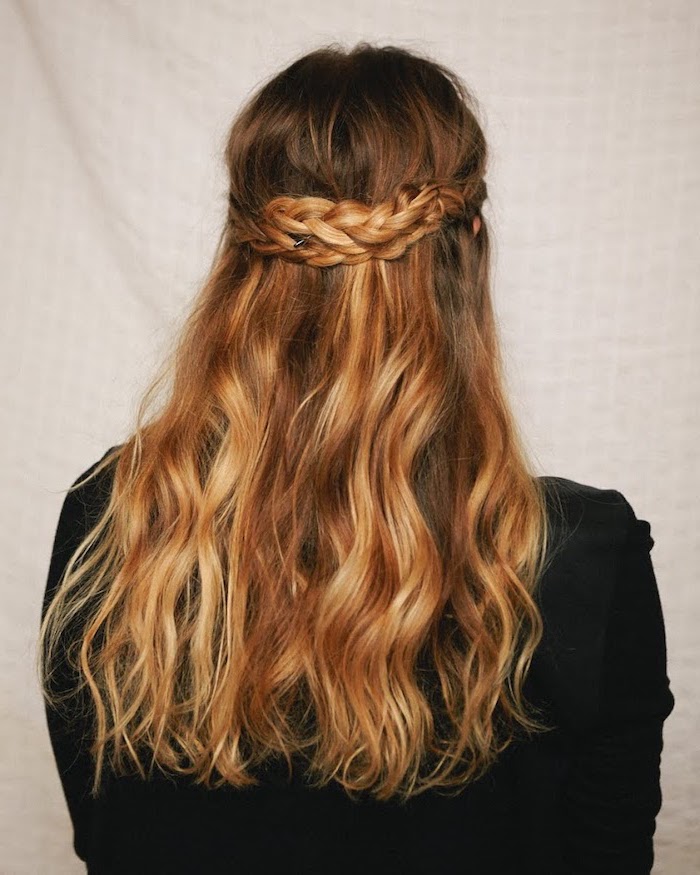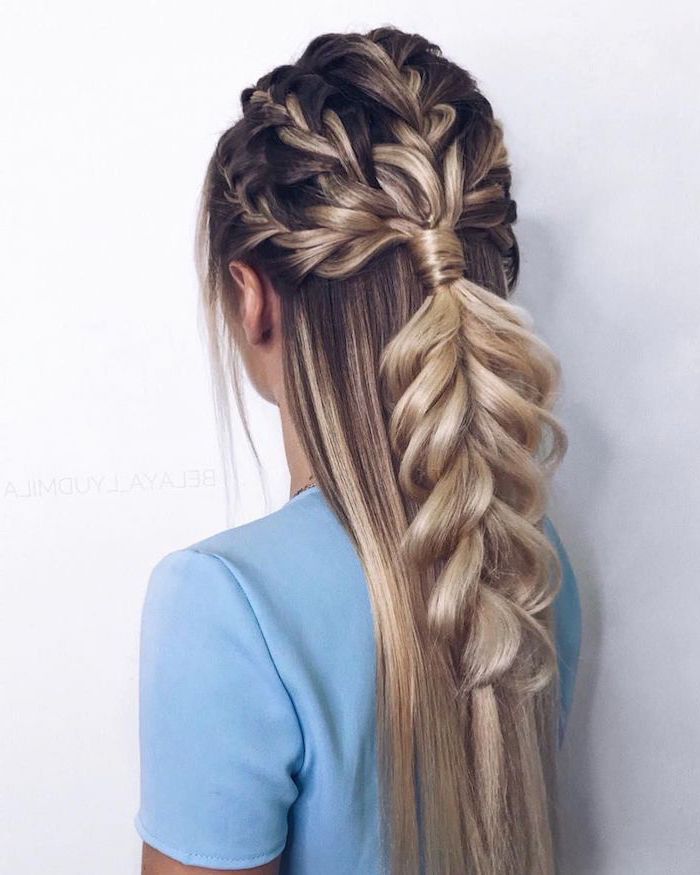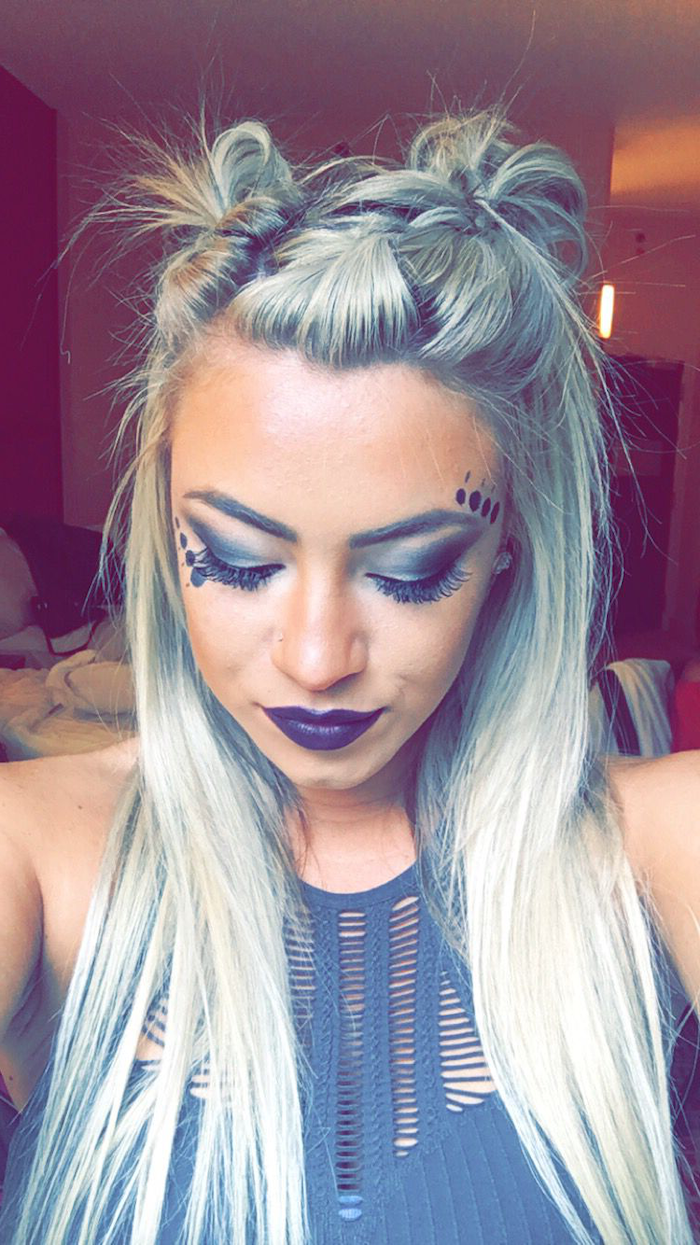 Look at these beautiful braided roses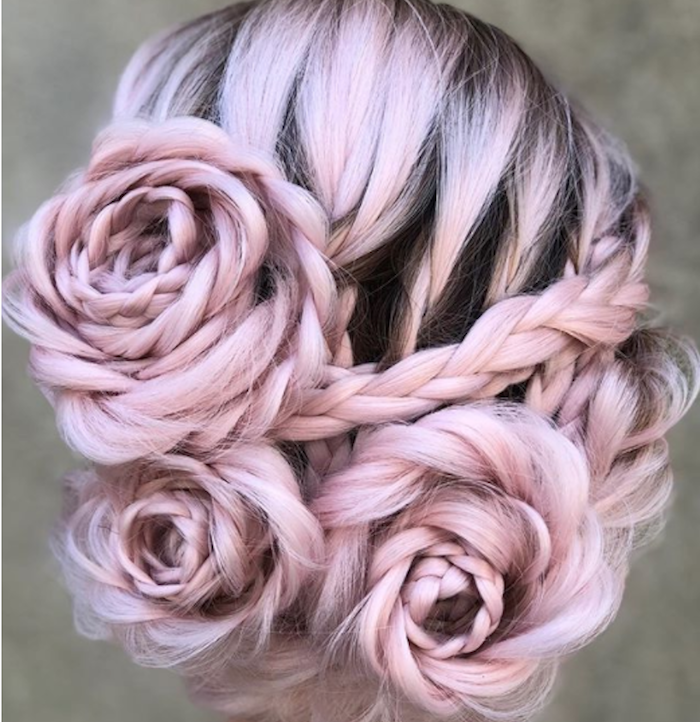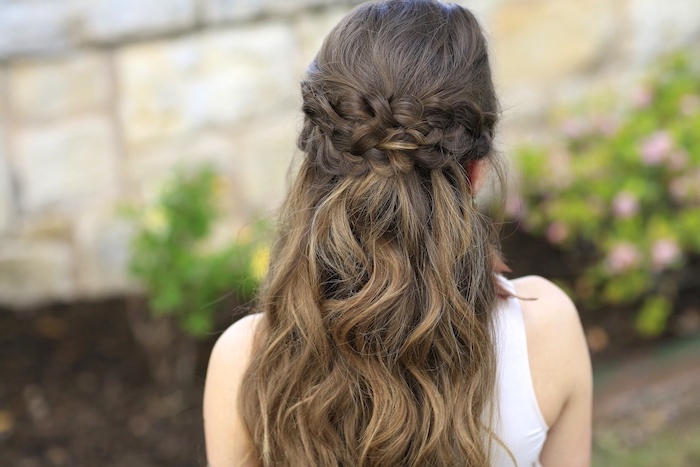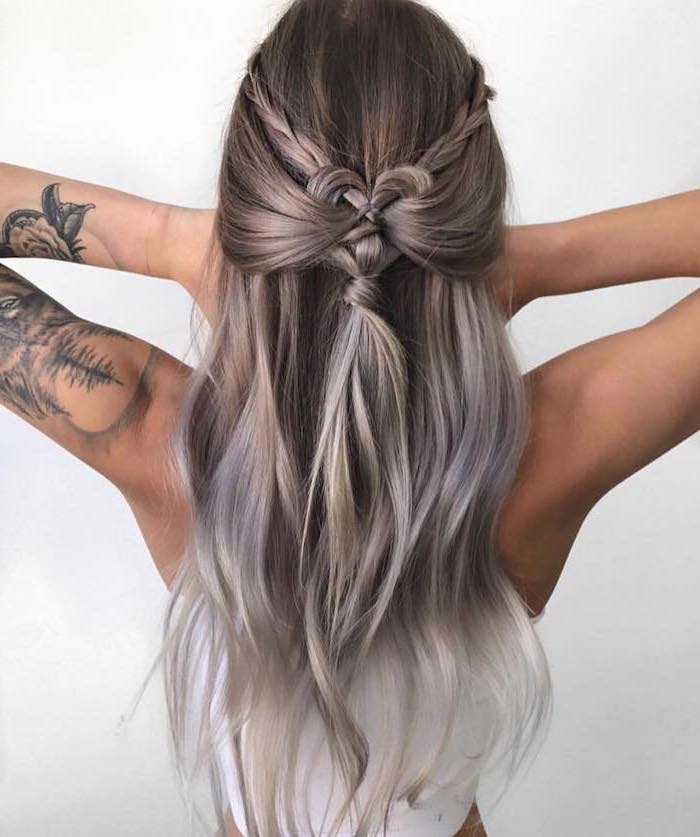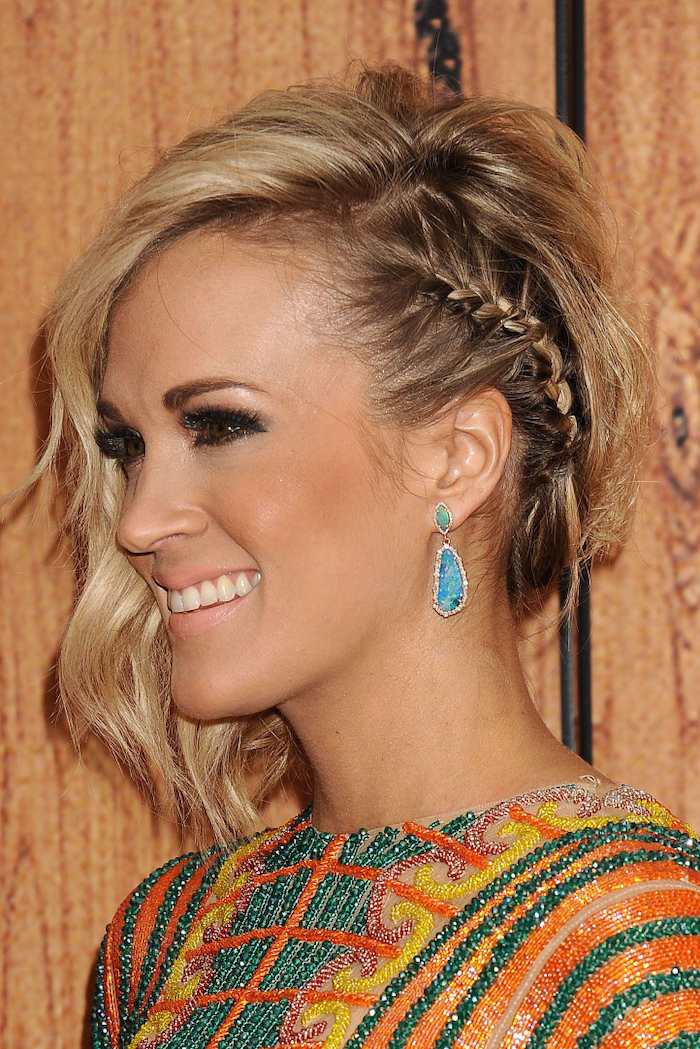 Colourful hair is very modern for festival season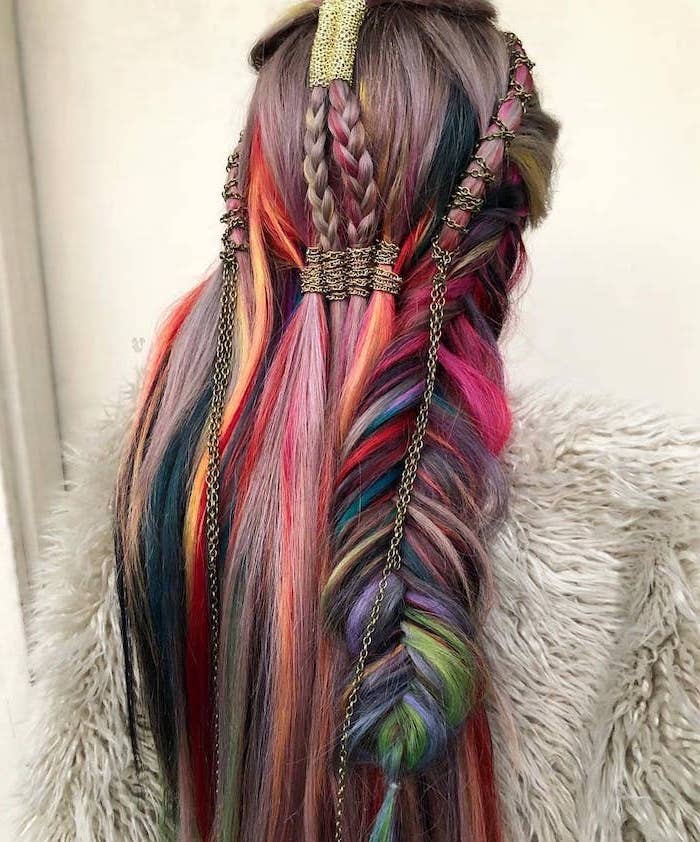 Another example of Khaleesi braids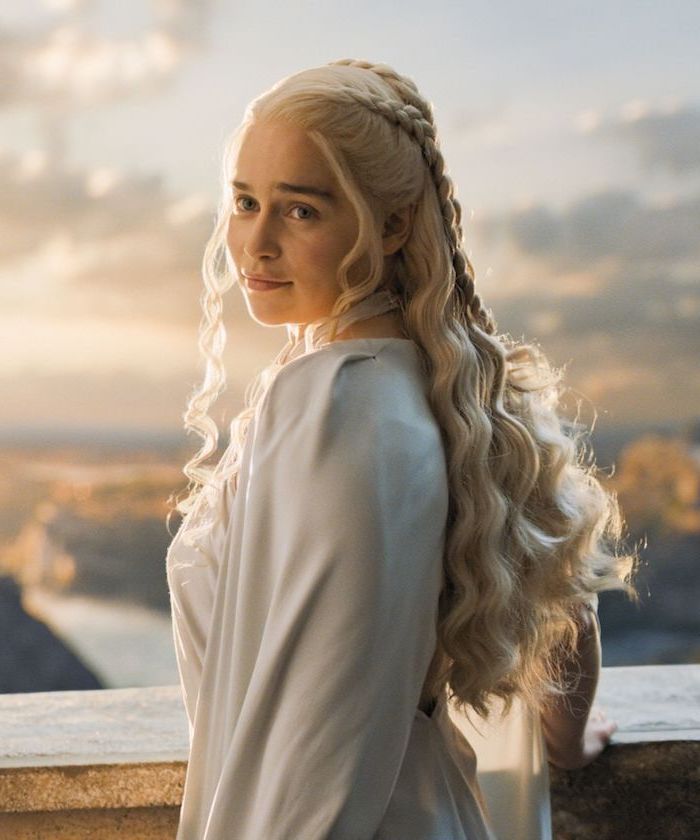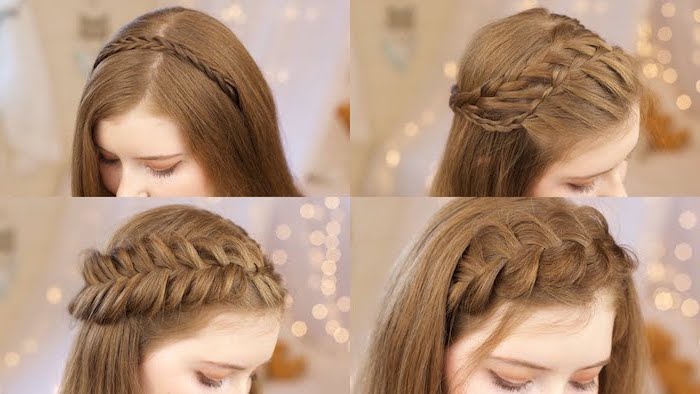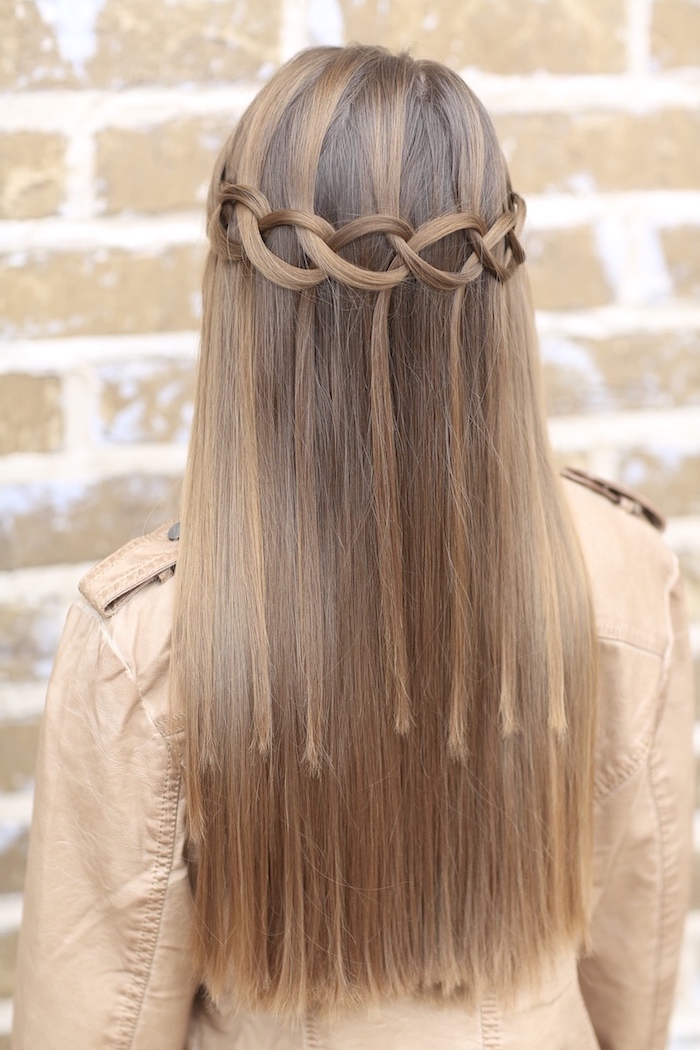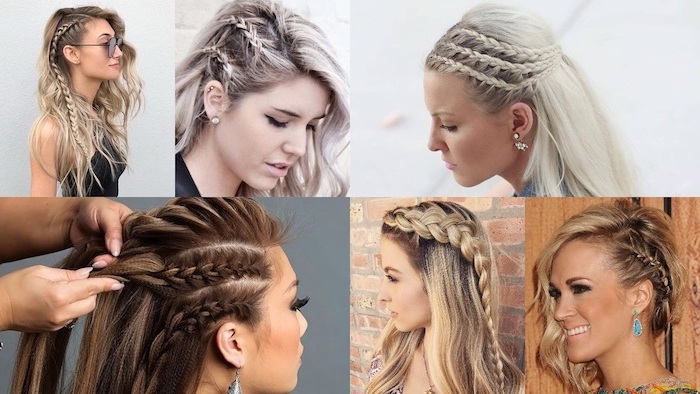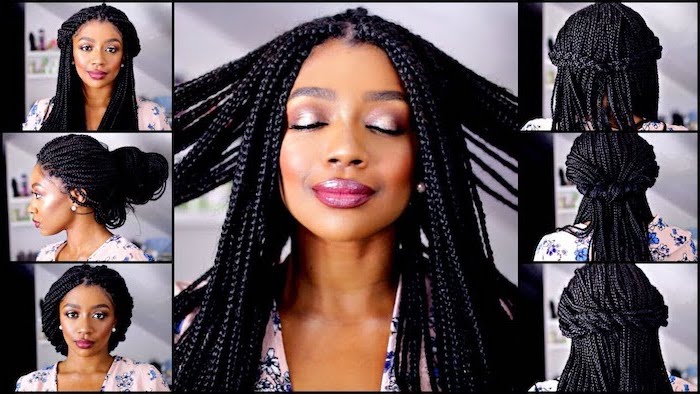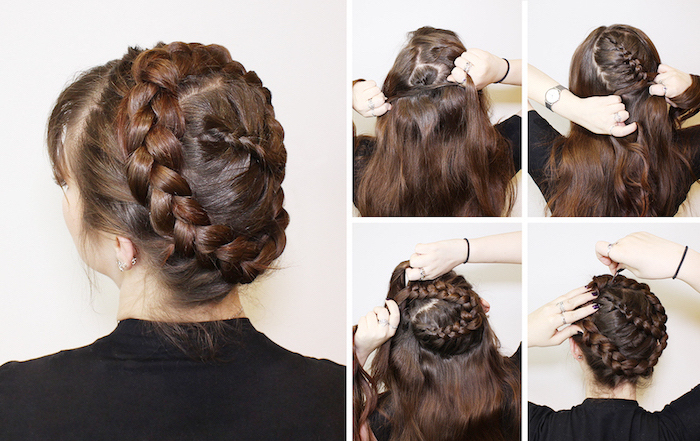 Cute braid hairstyle inspired by Dorothy from The Wizard of Oz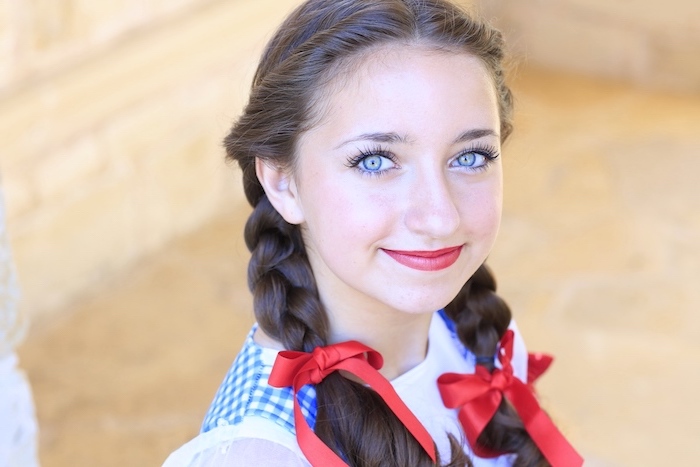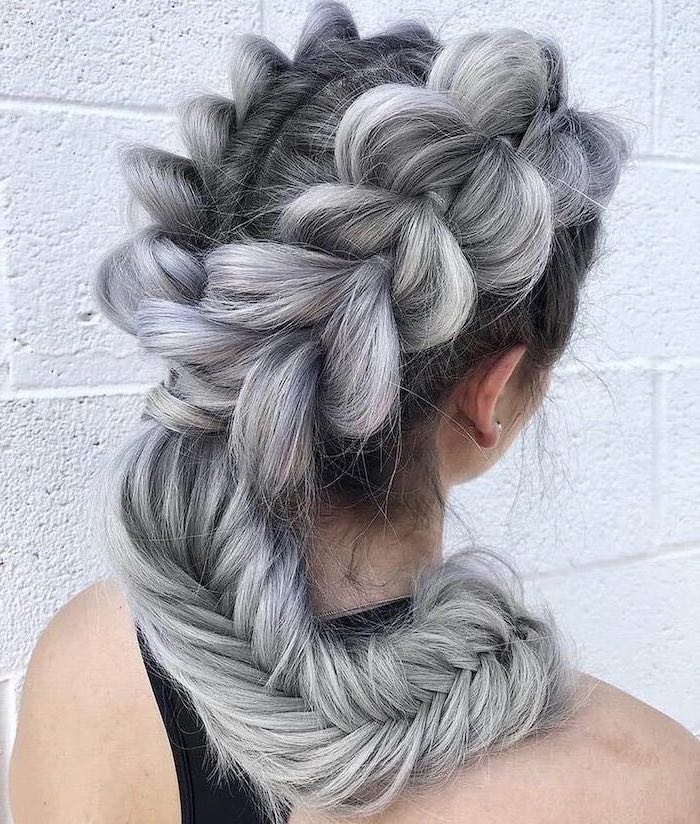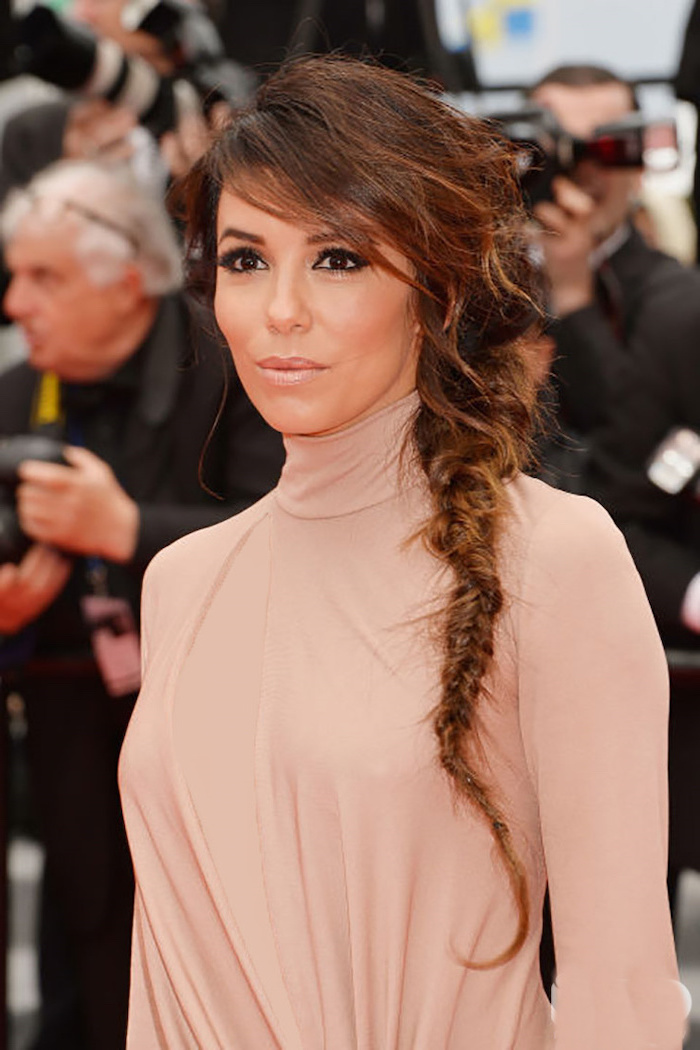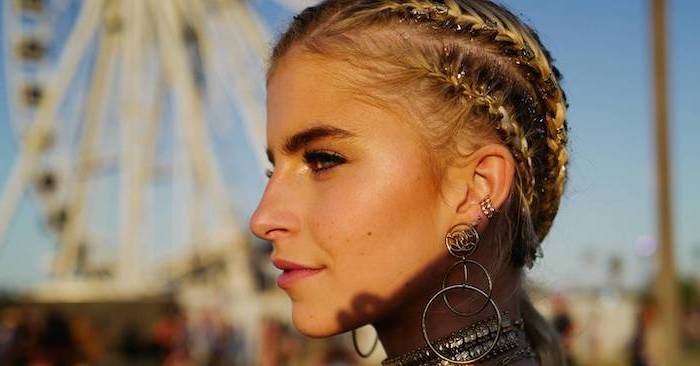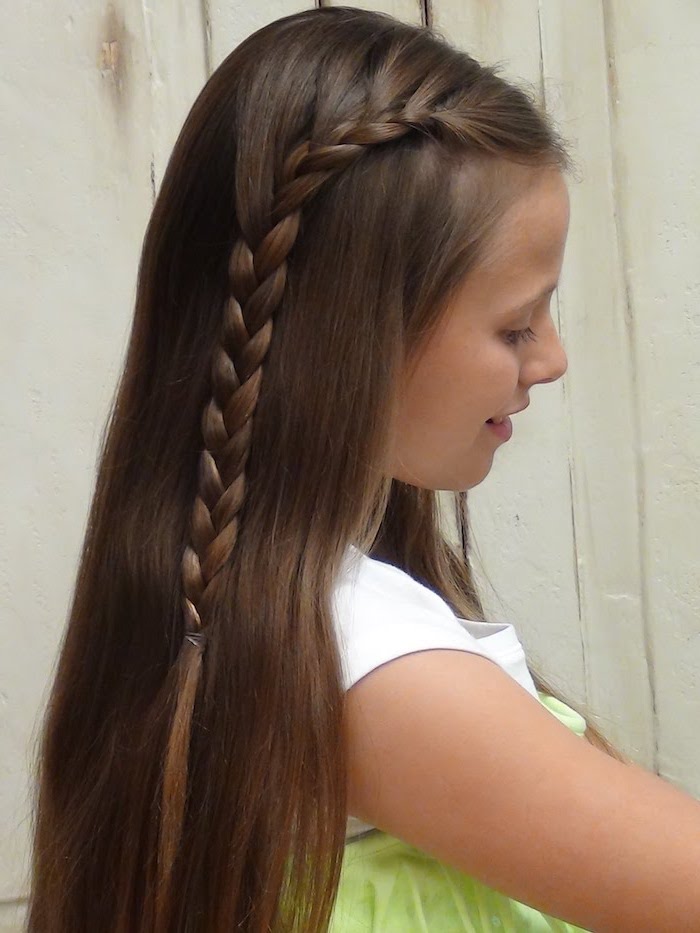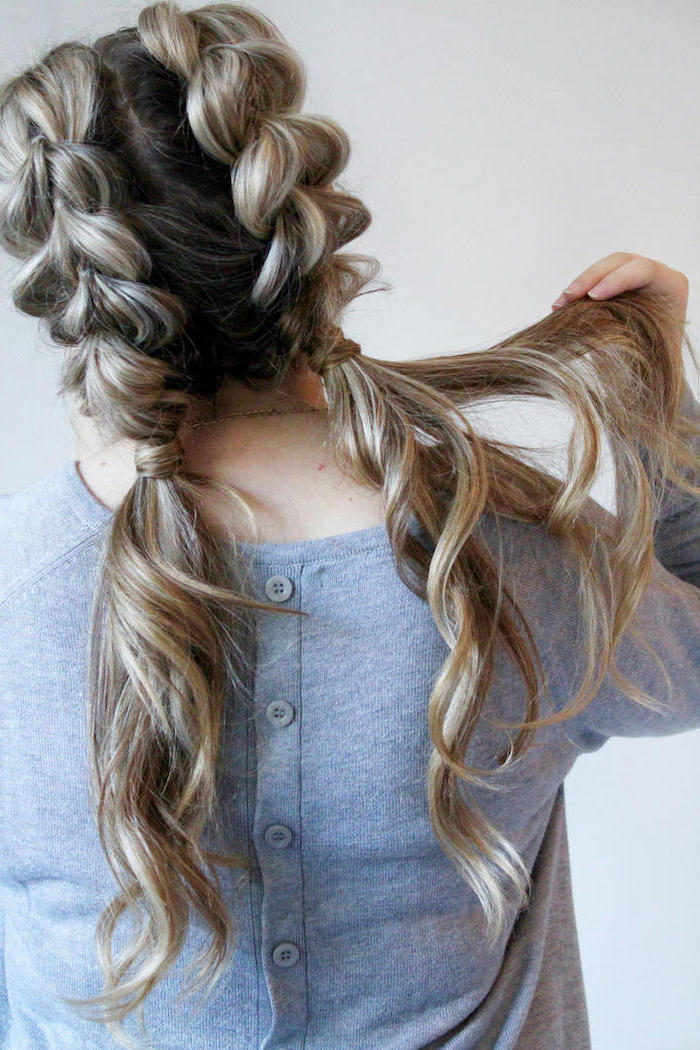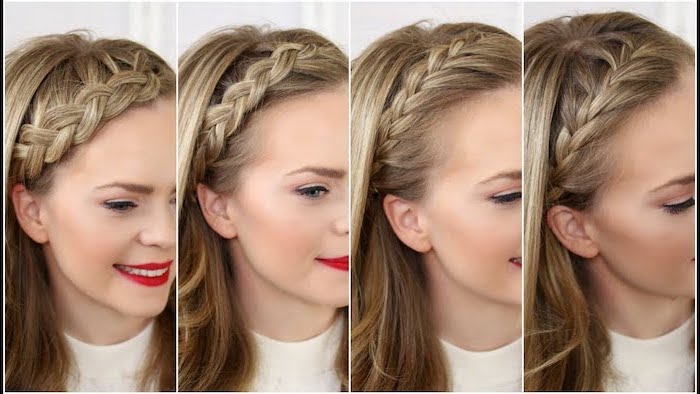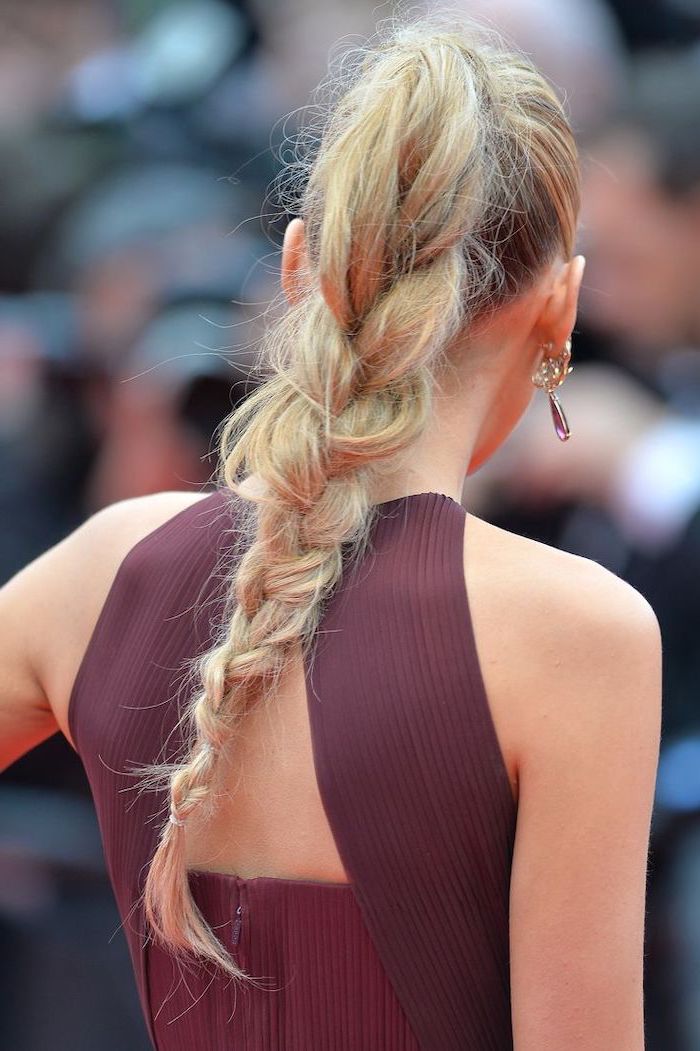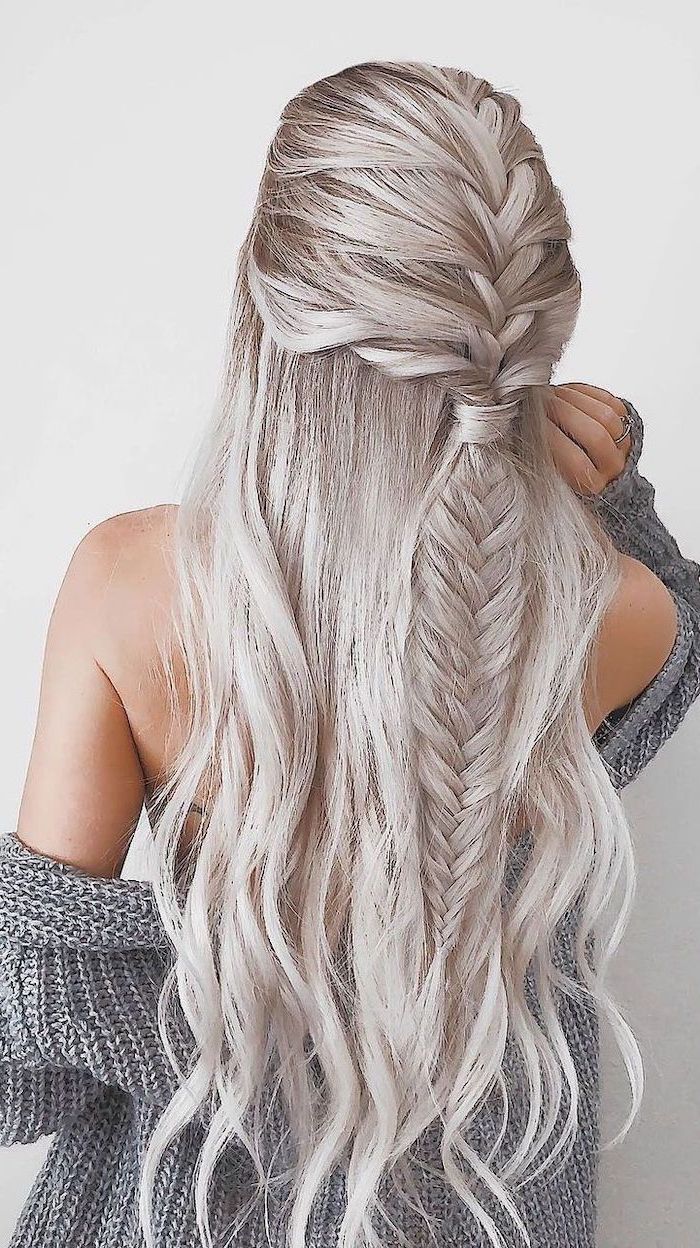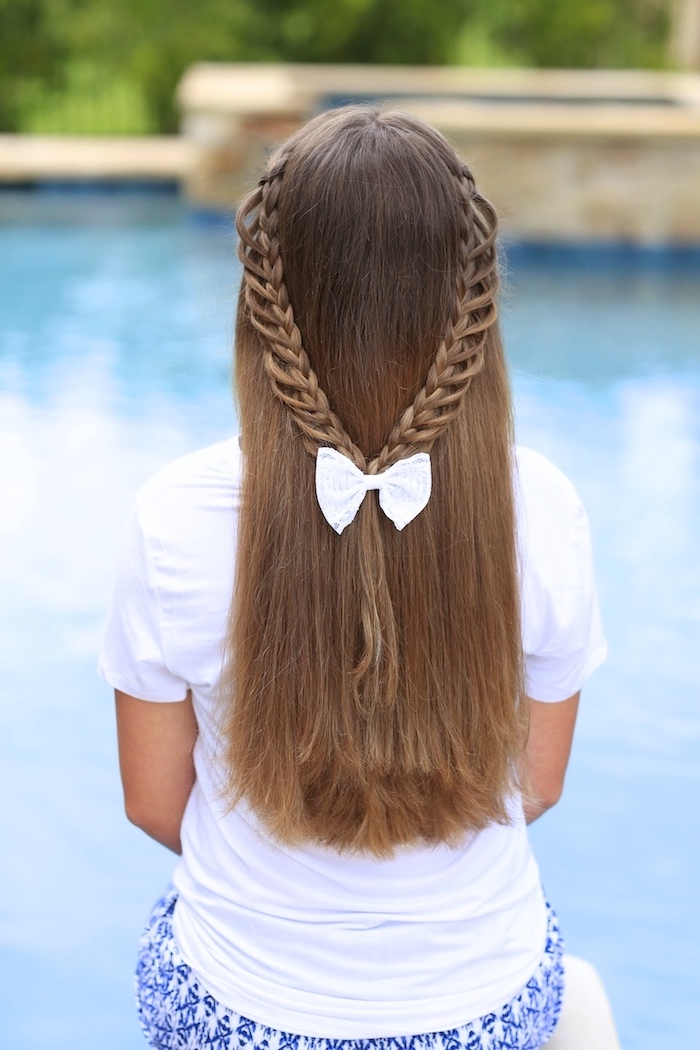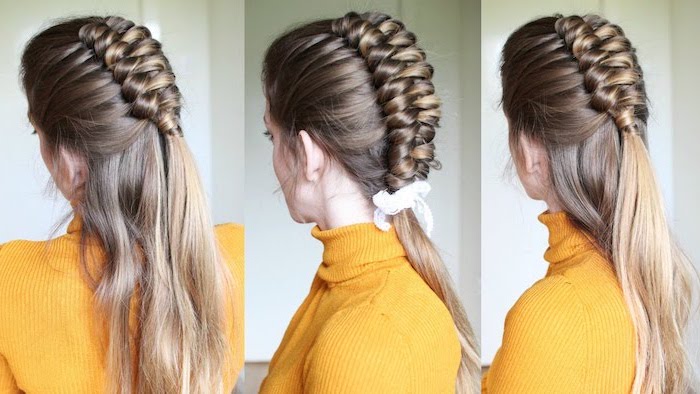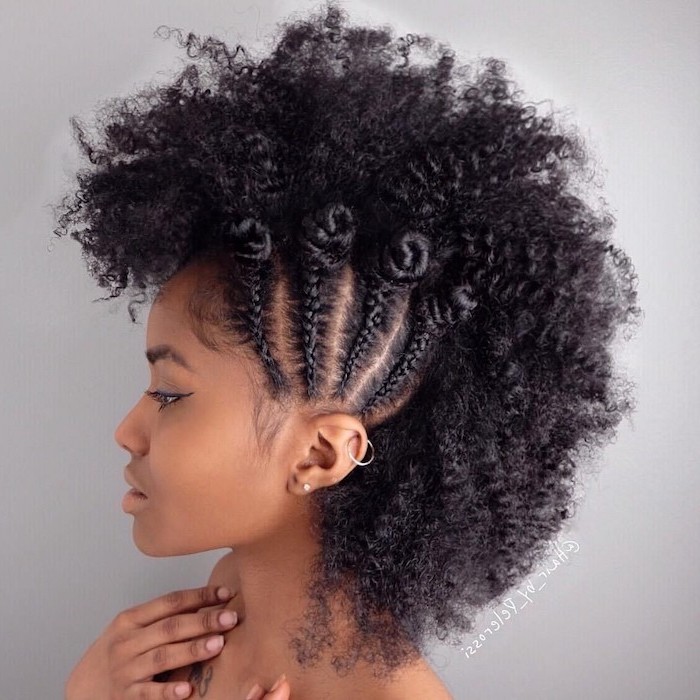 The perfect summer look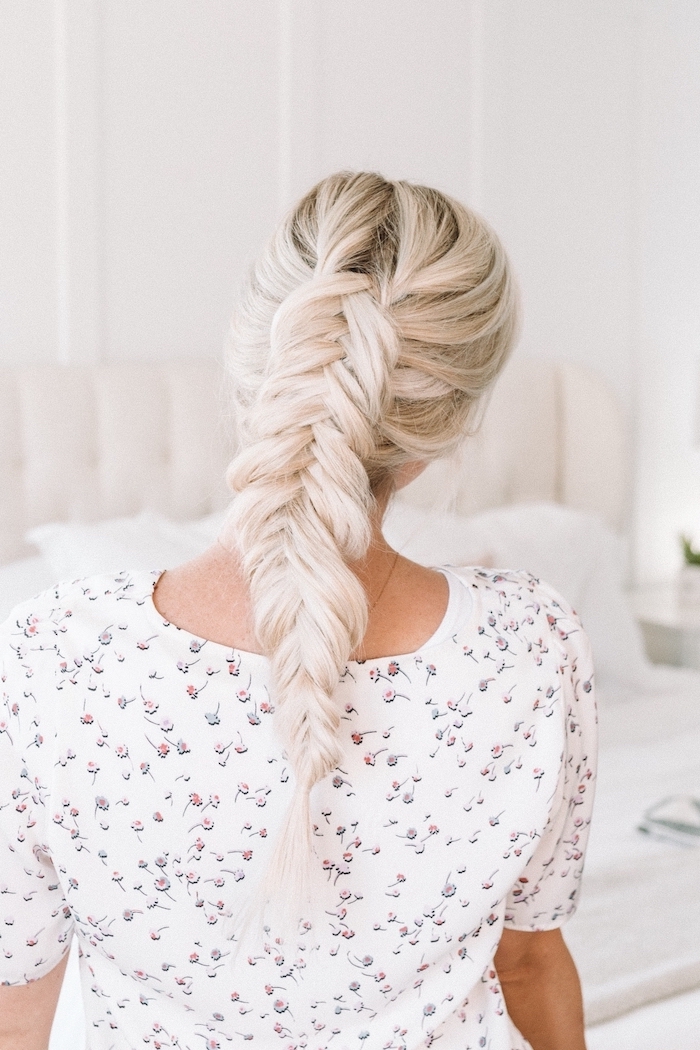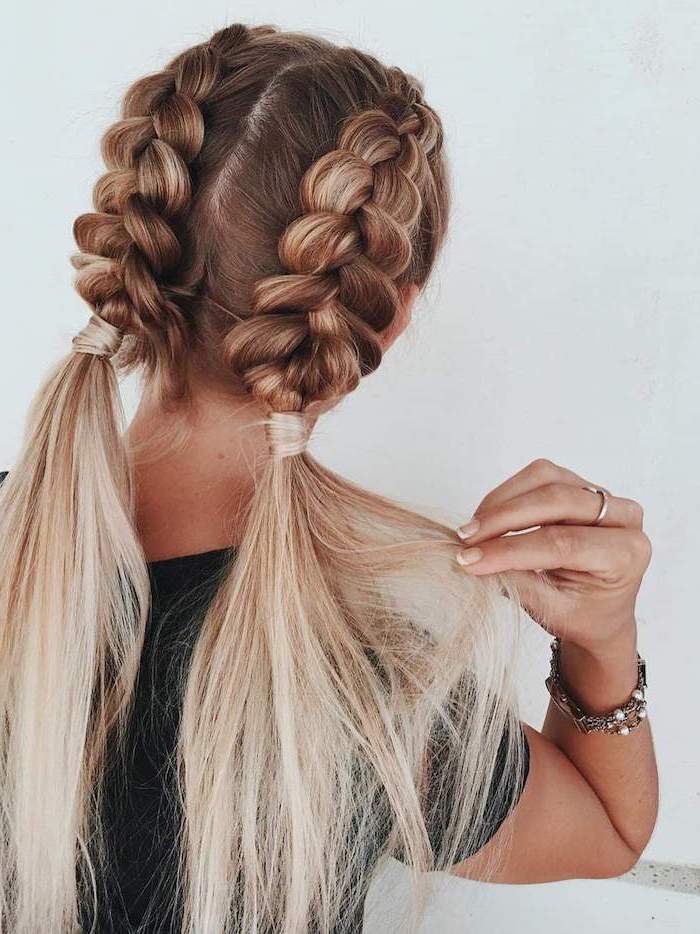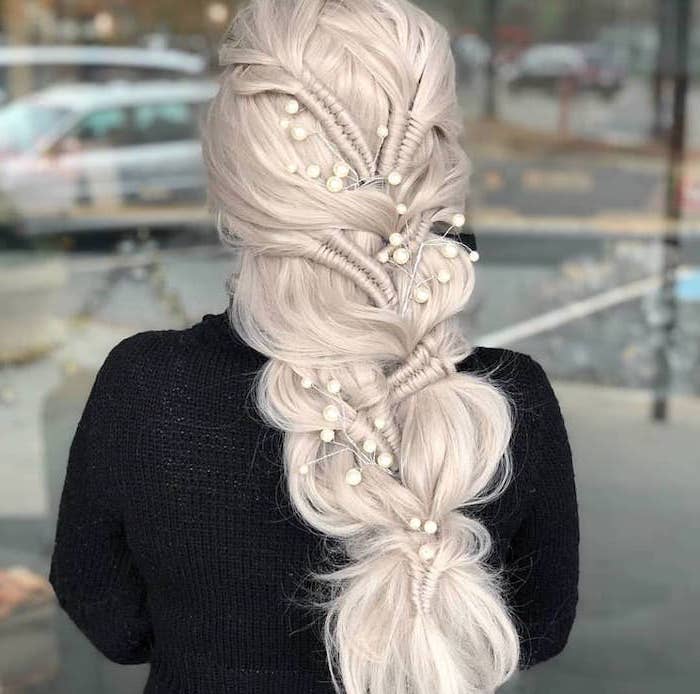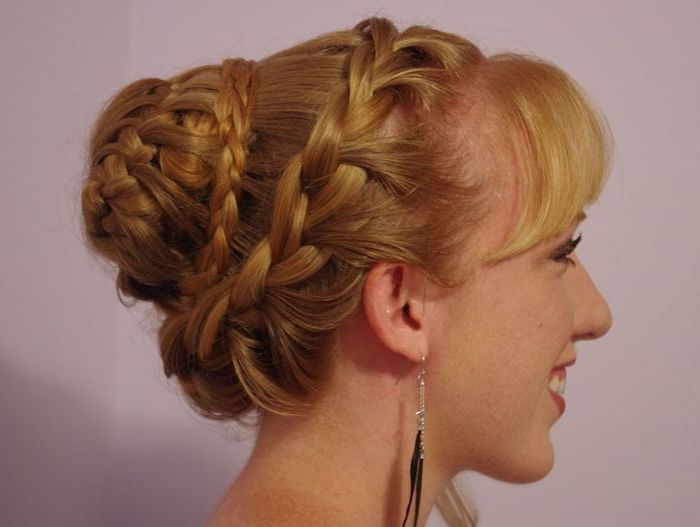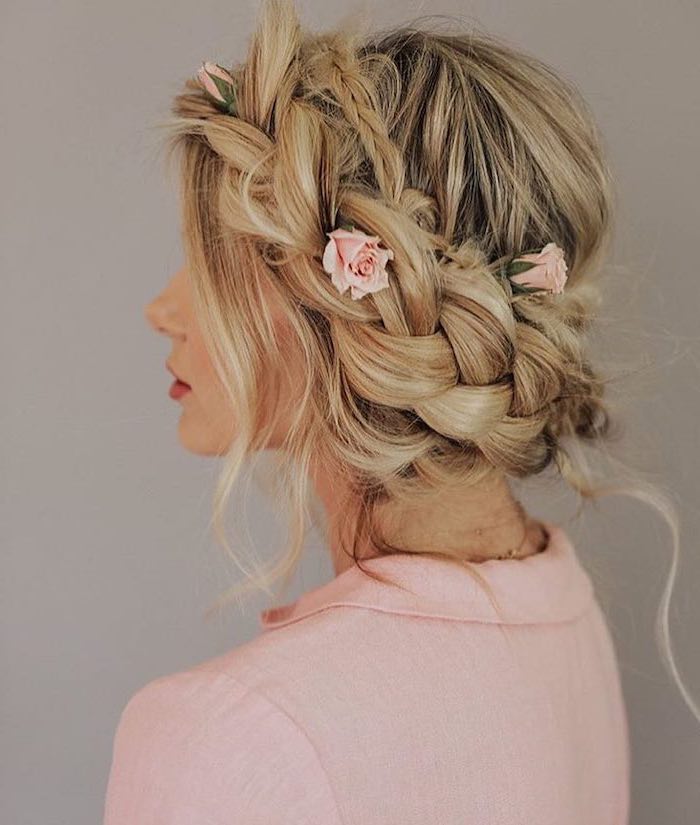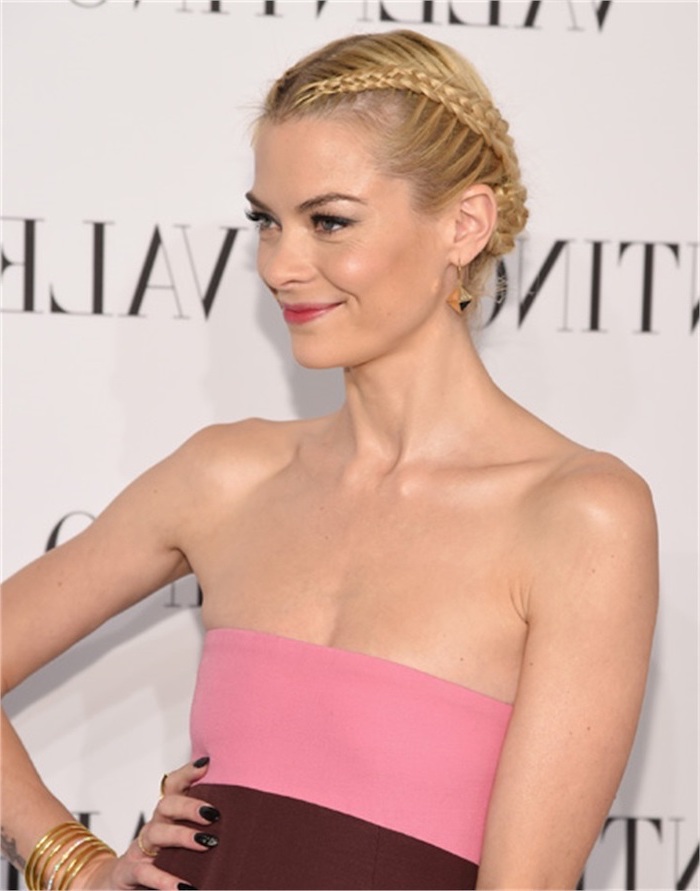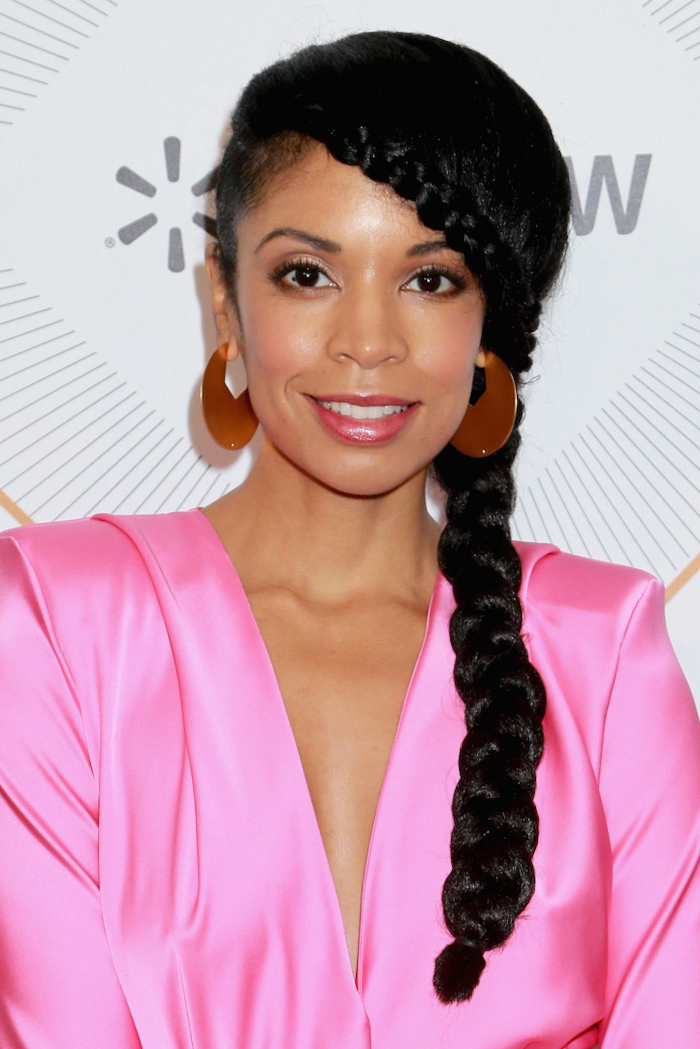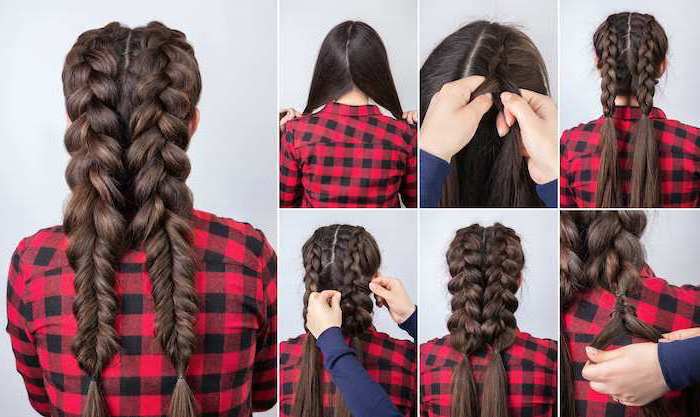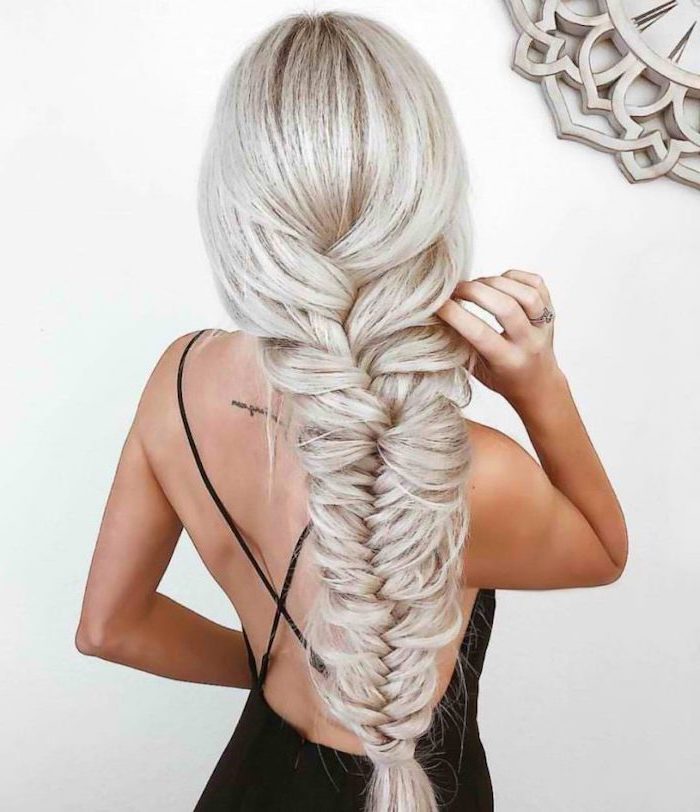 Fun rope twisted braids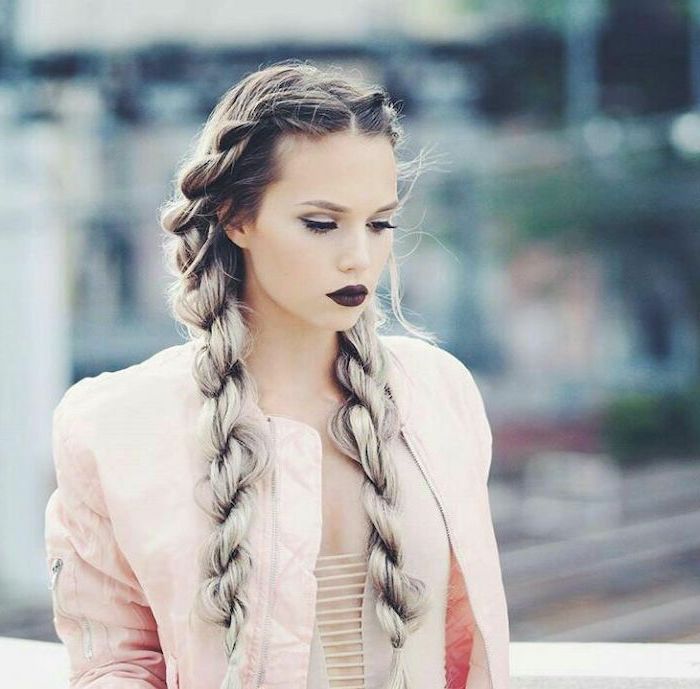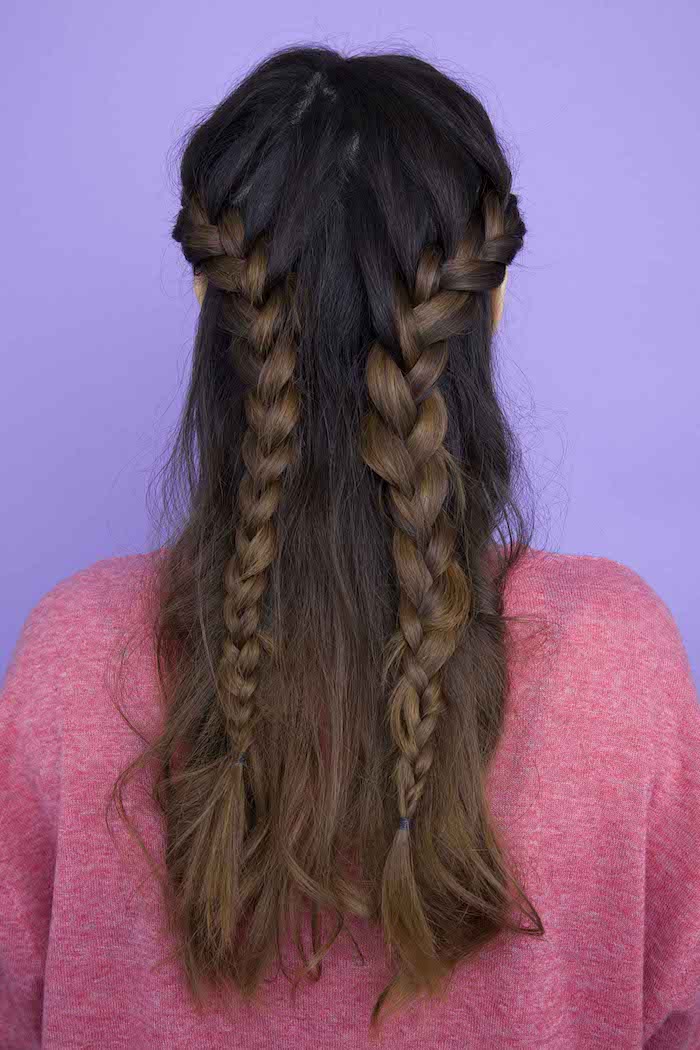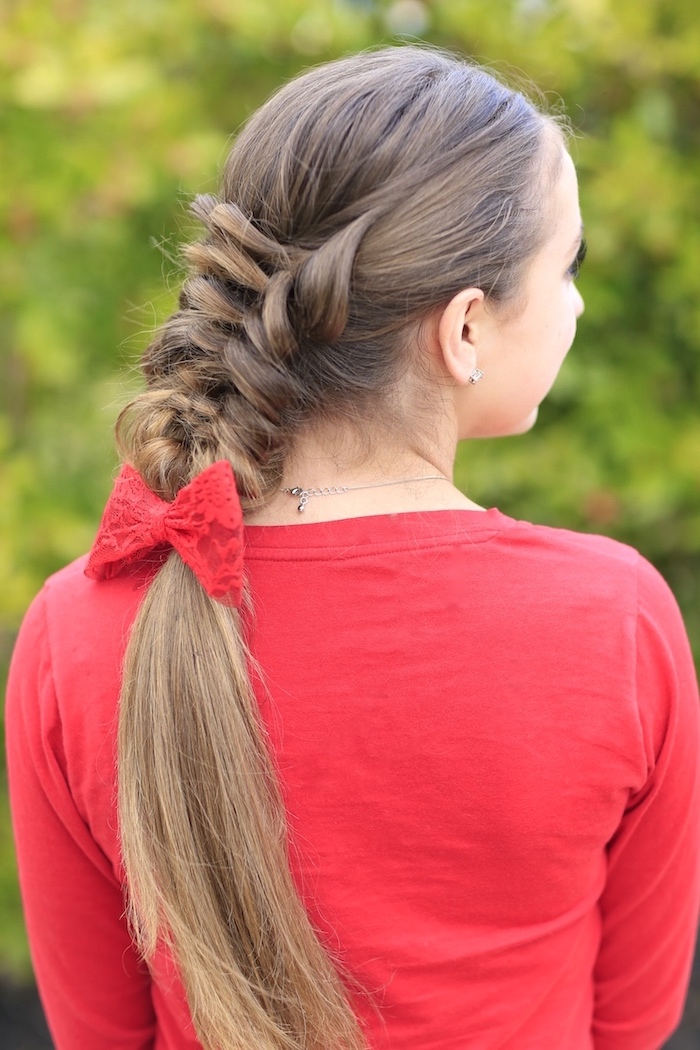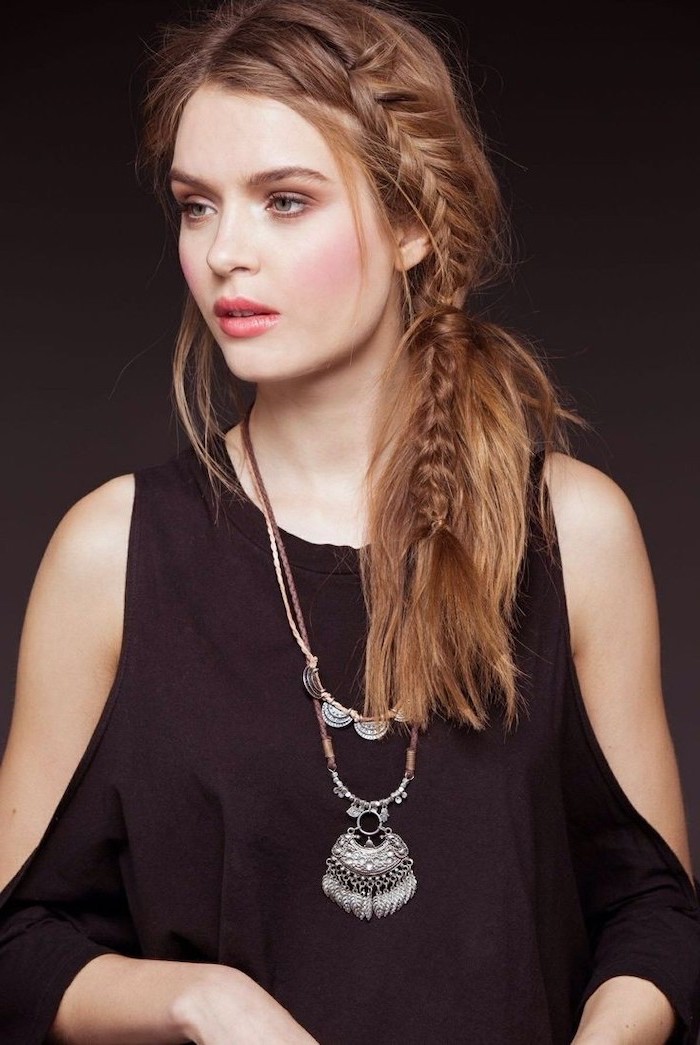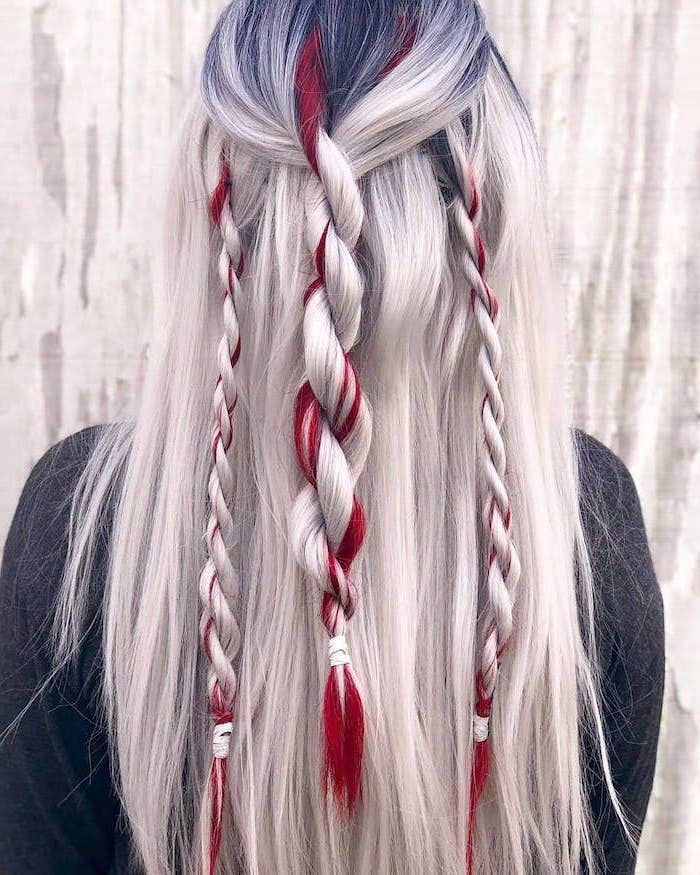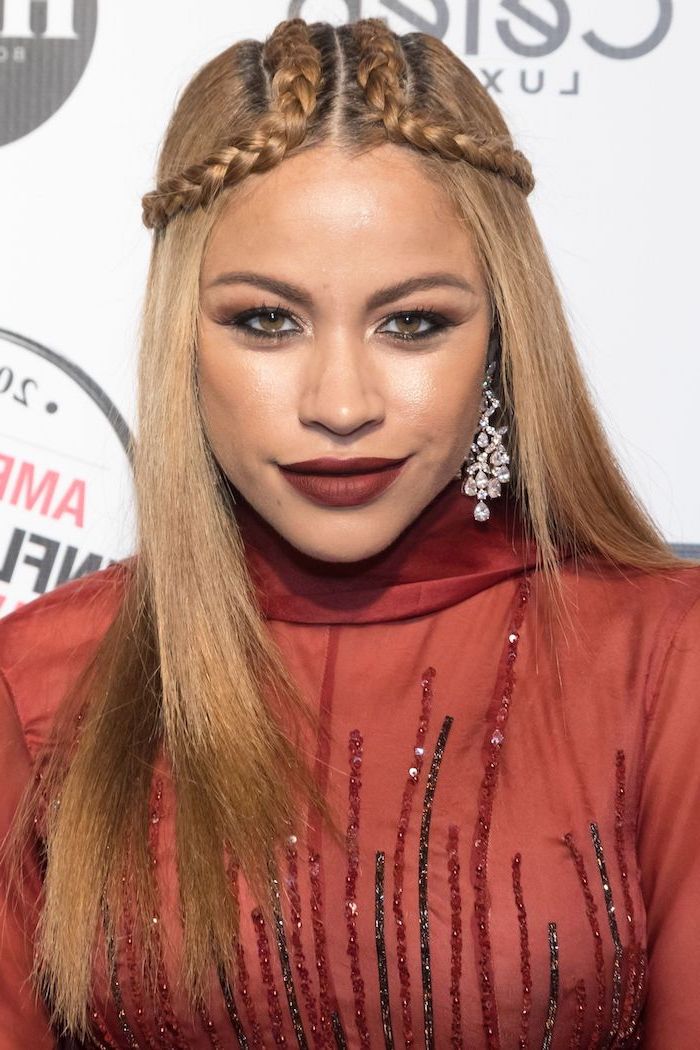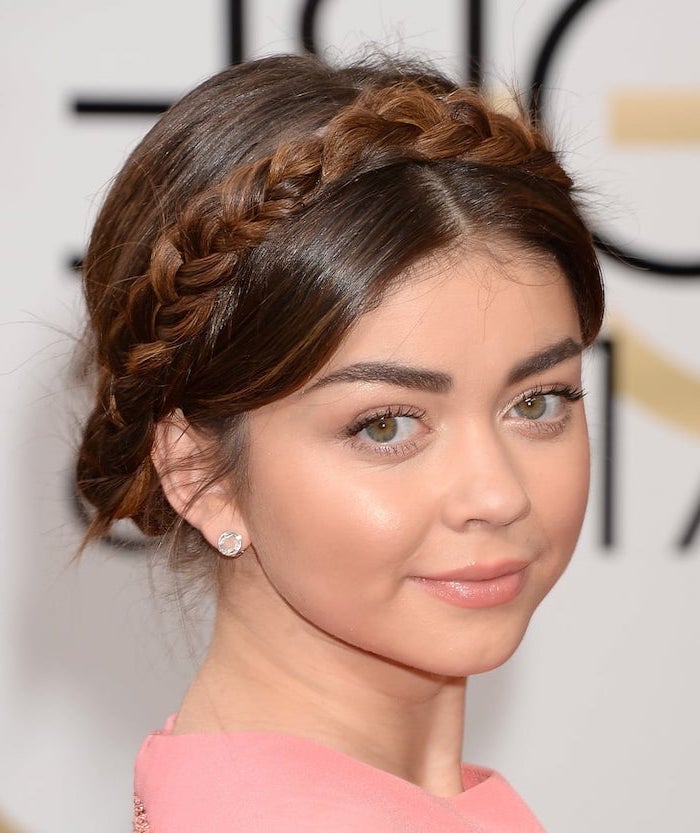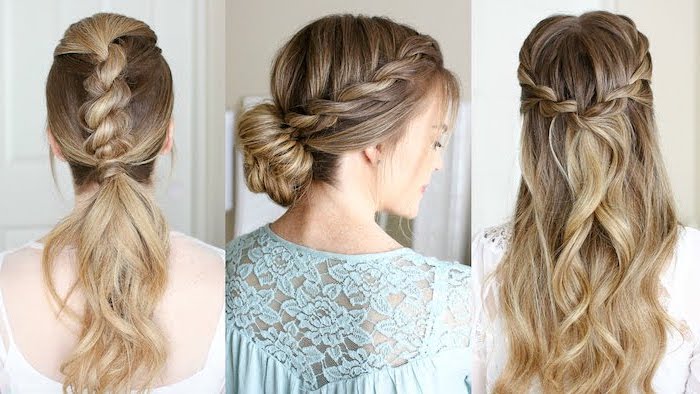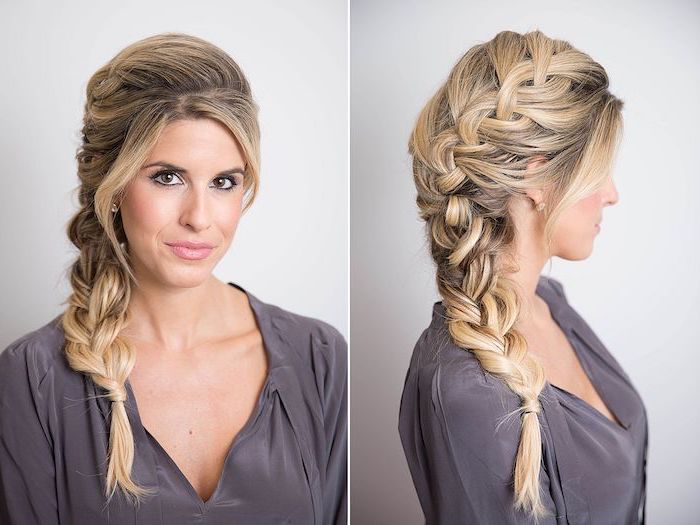 Braids often appear in wedding hairstyles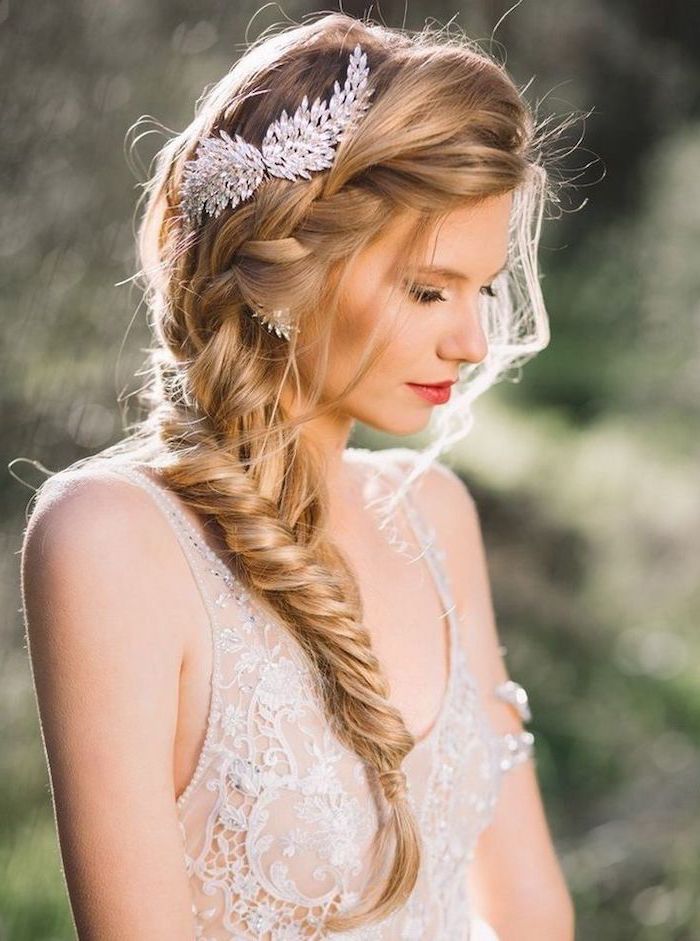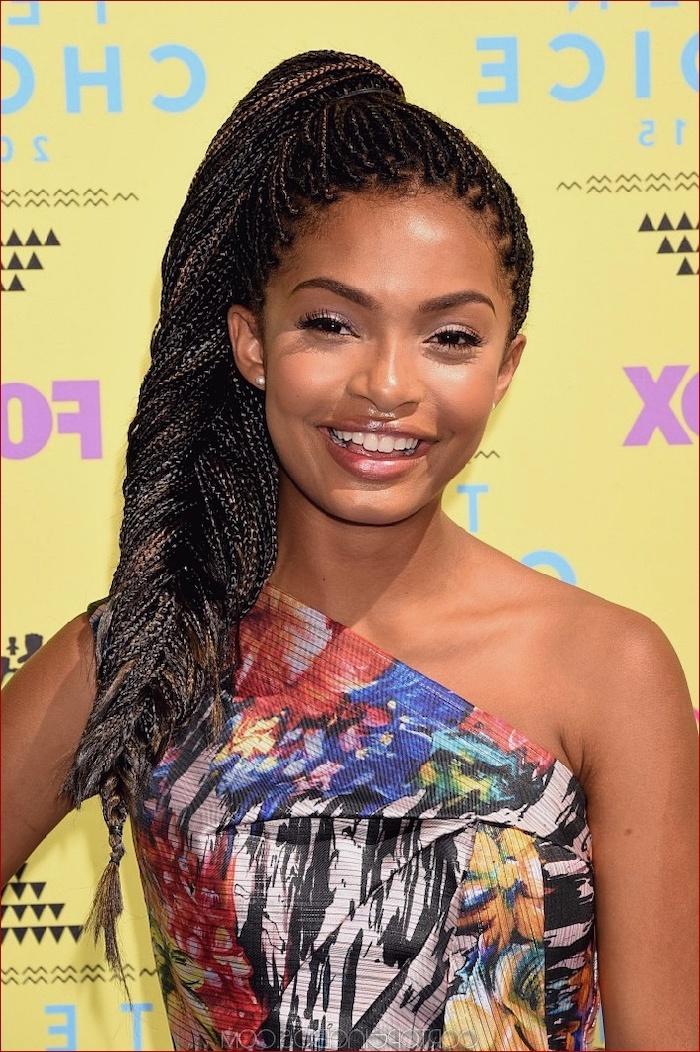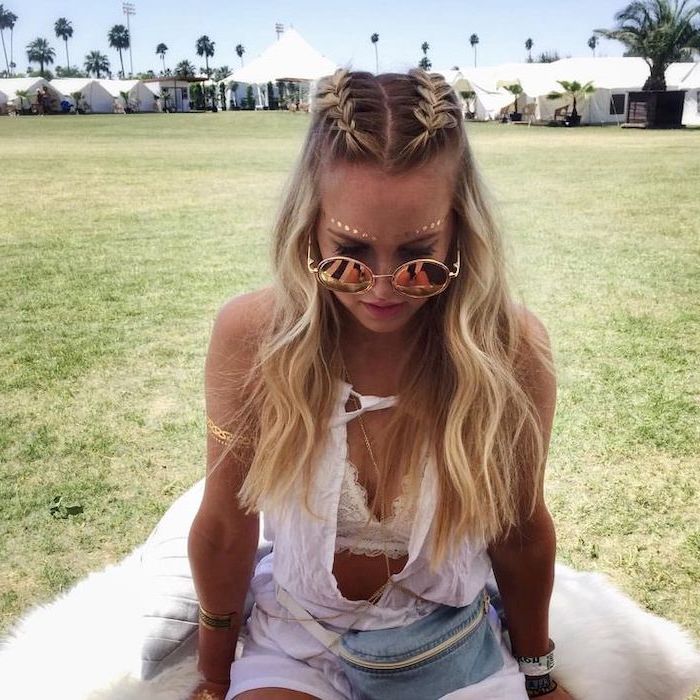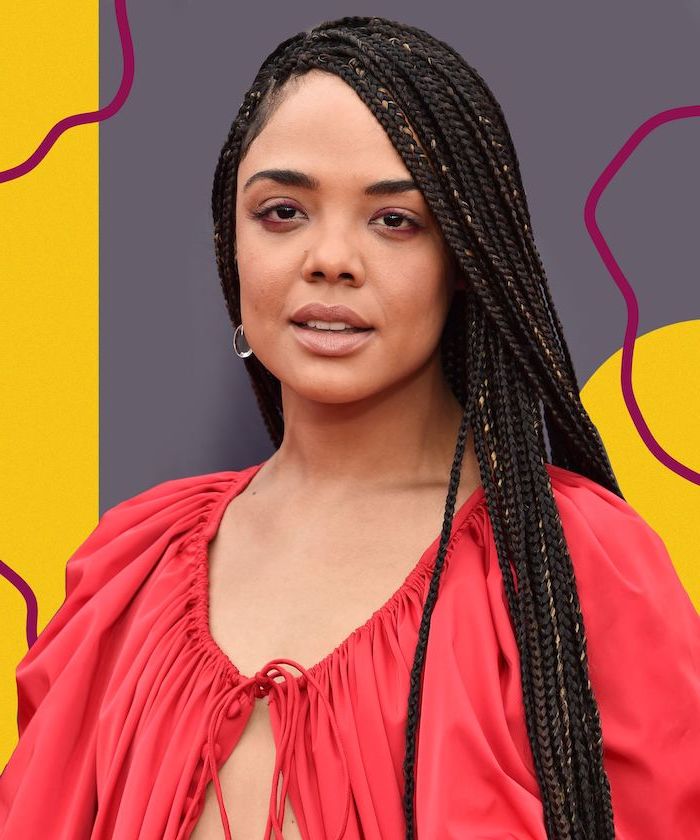 Different types of braids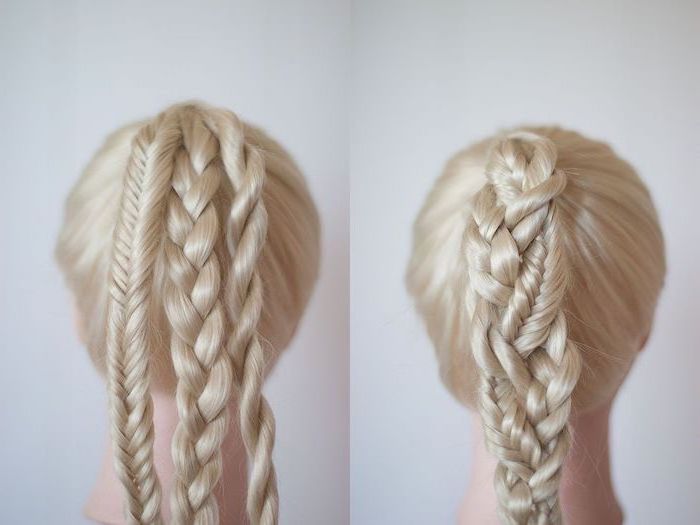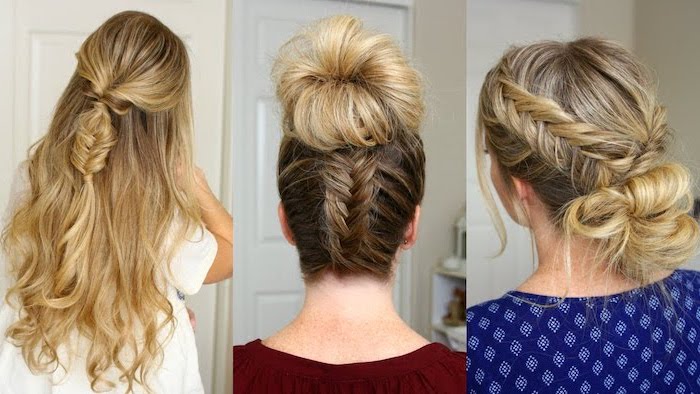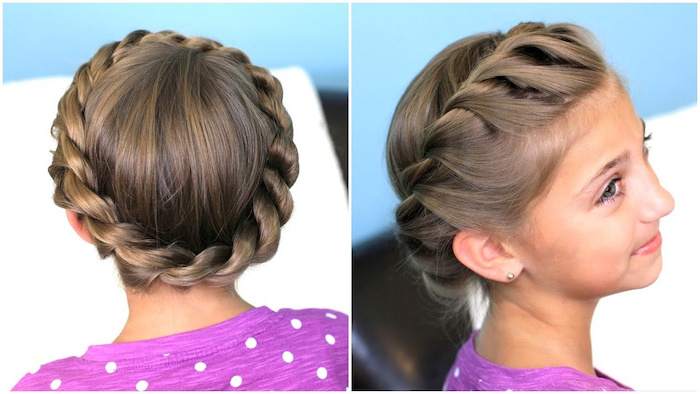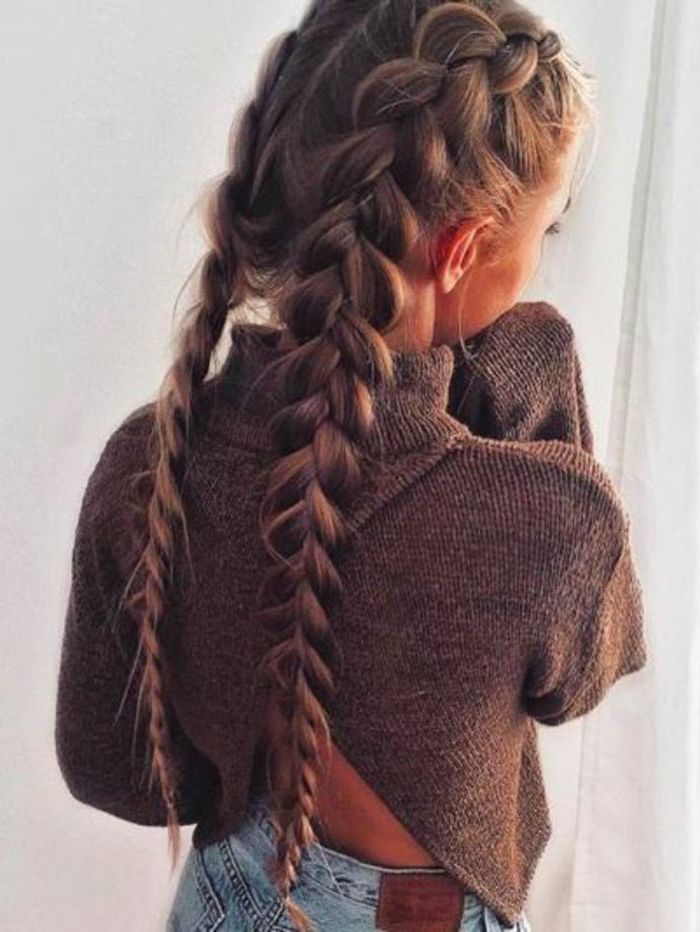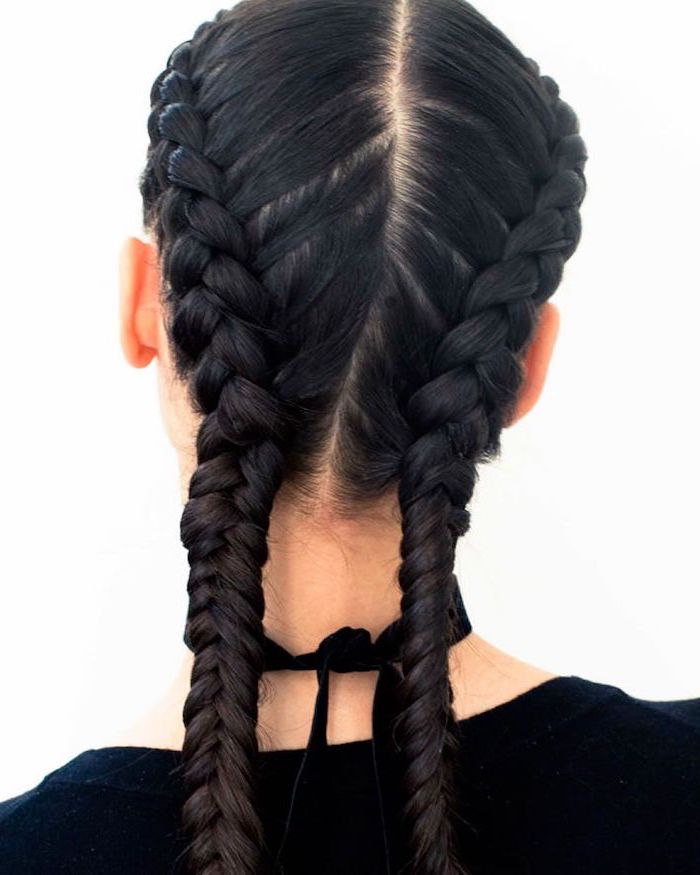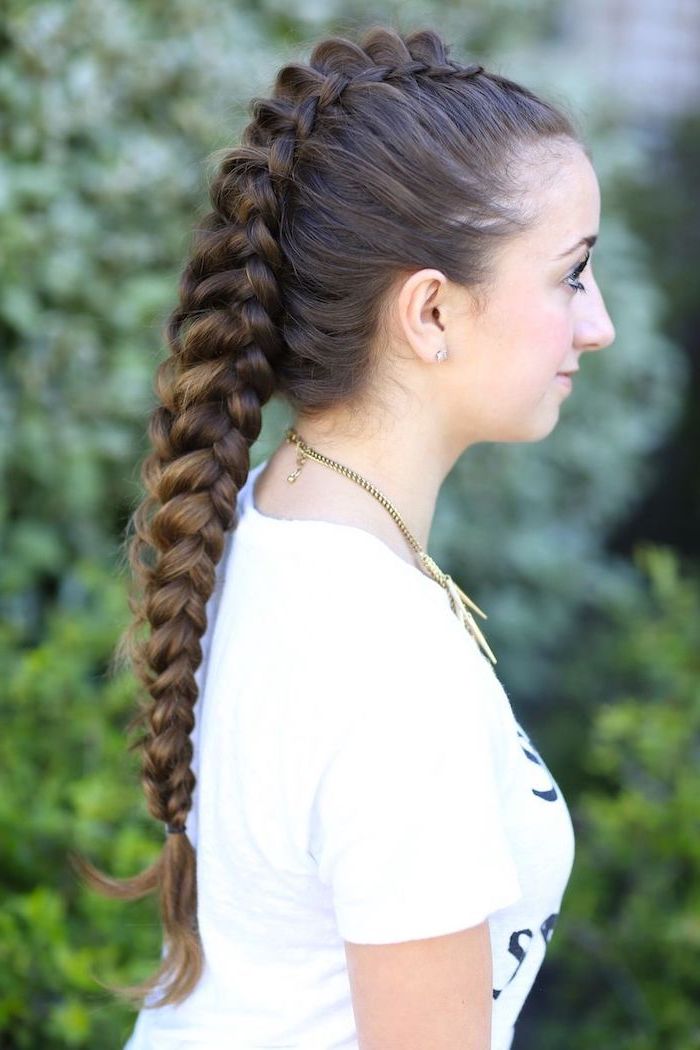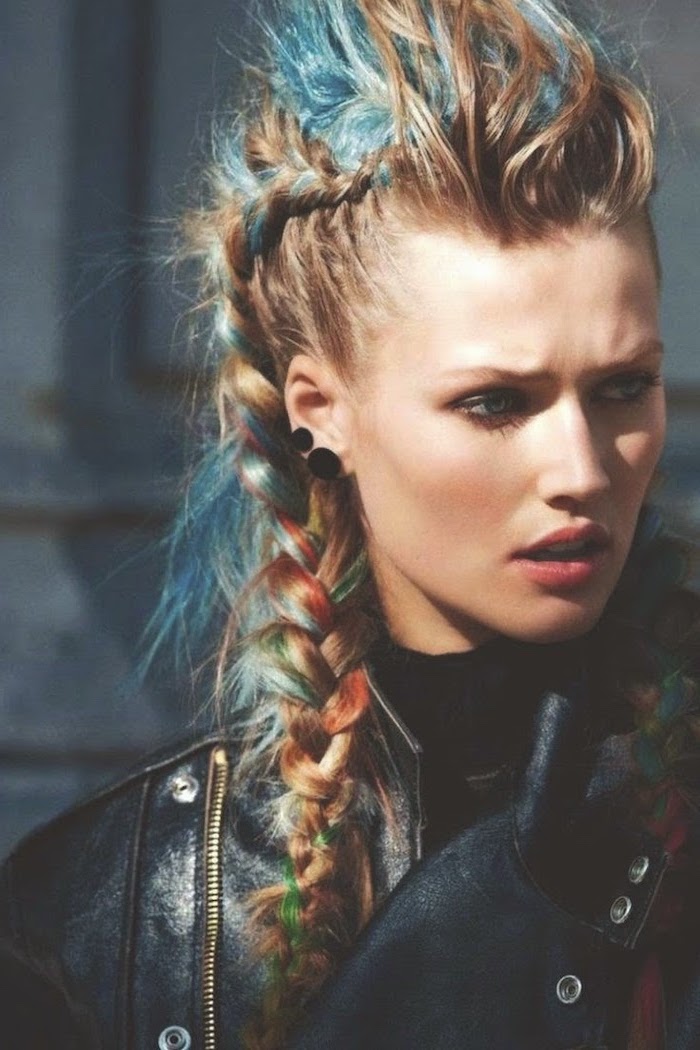 Viking braids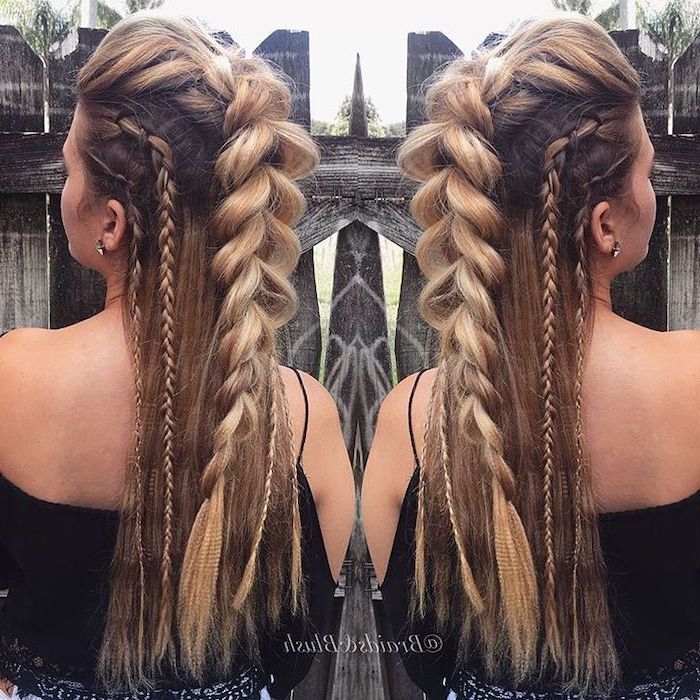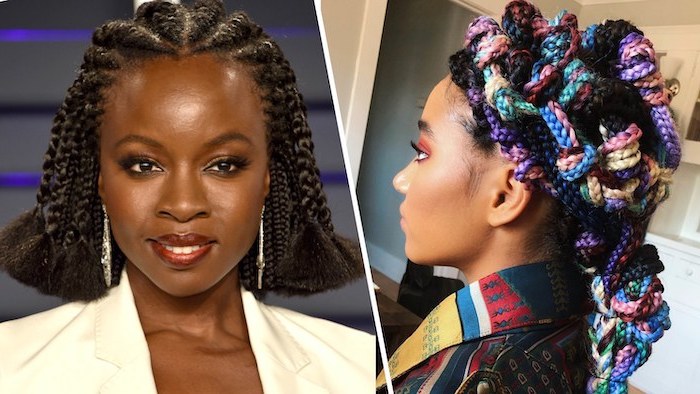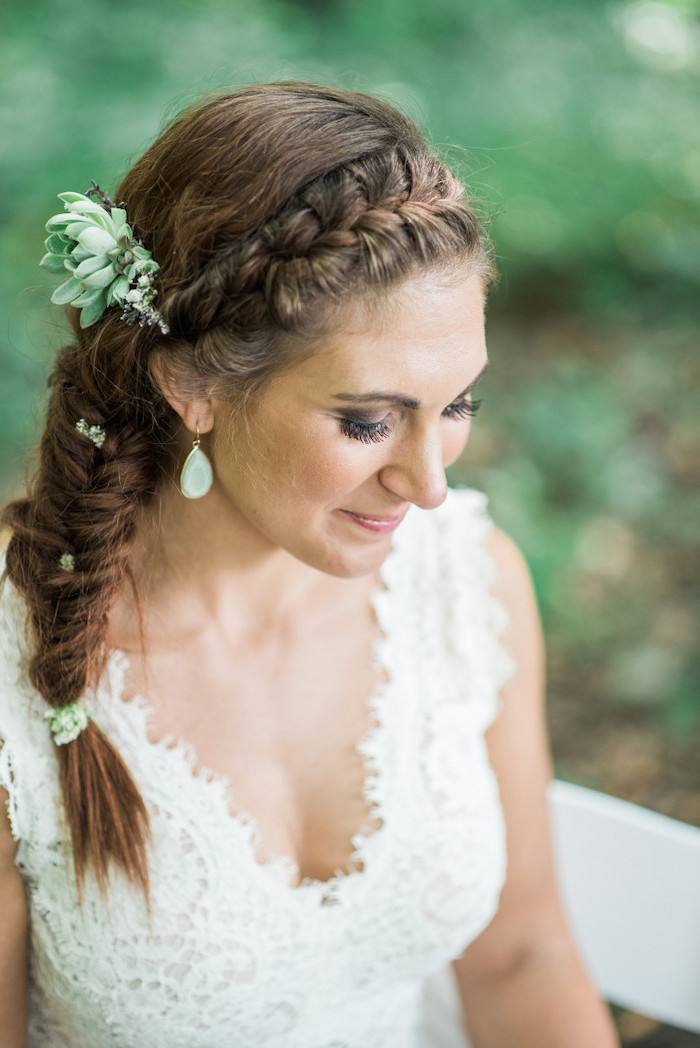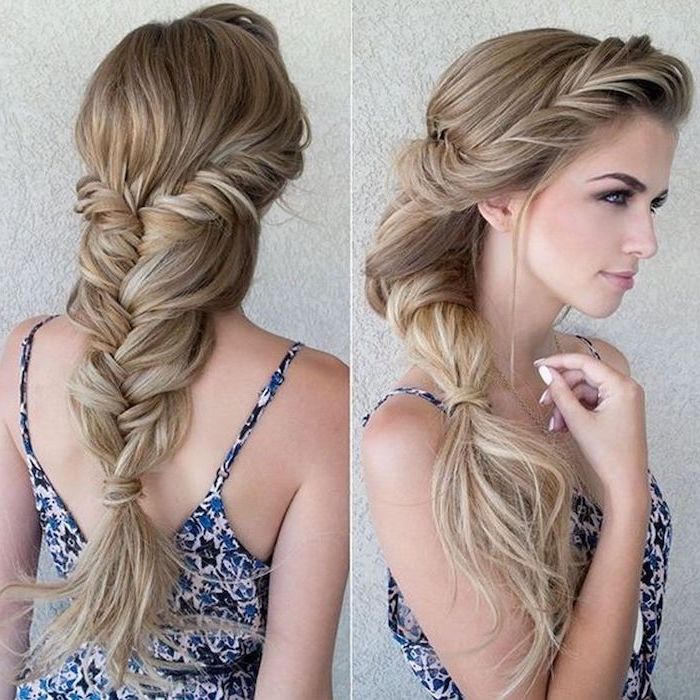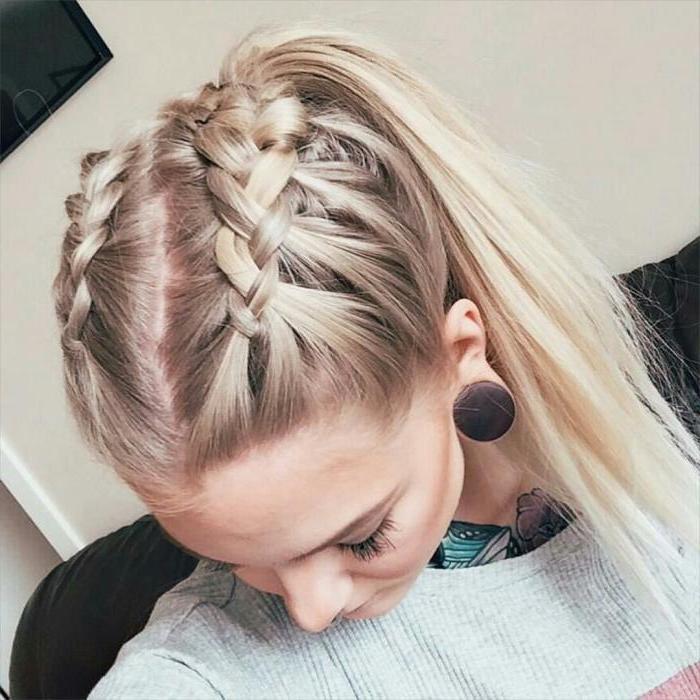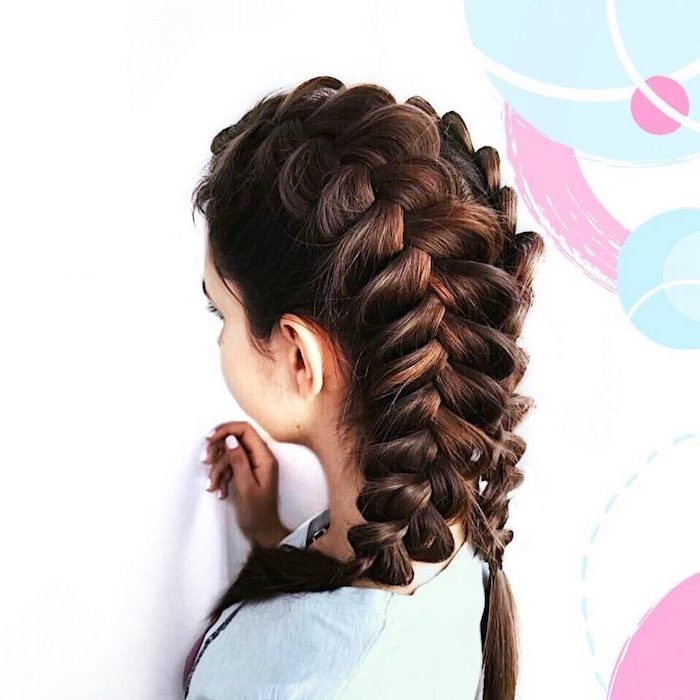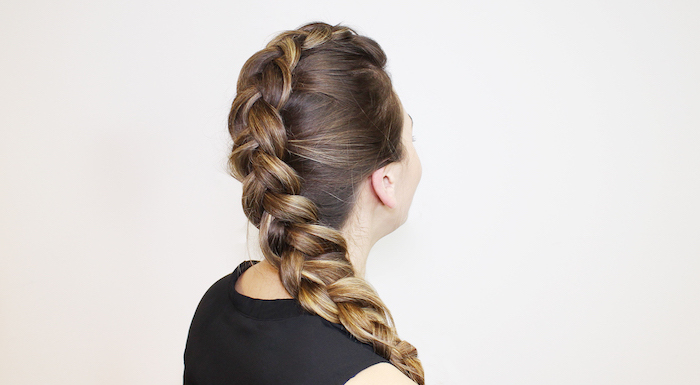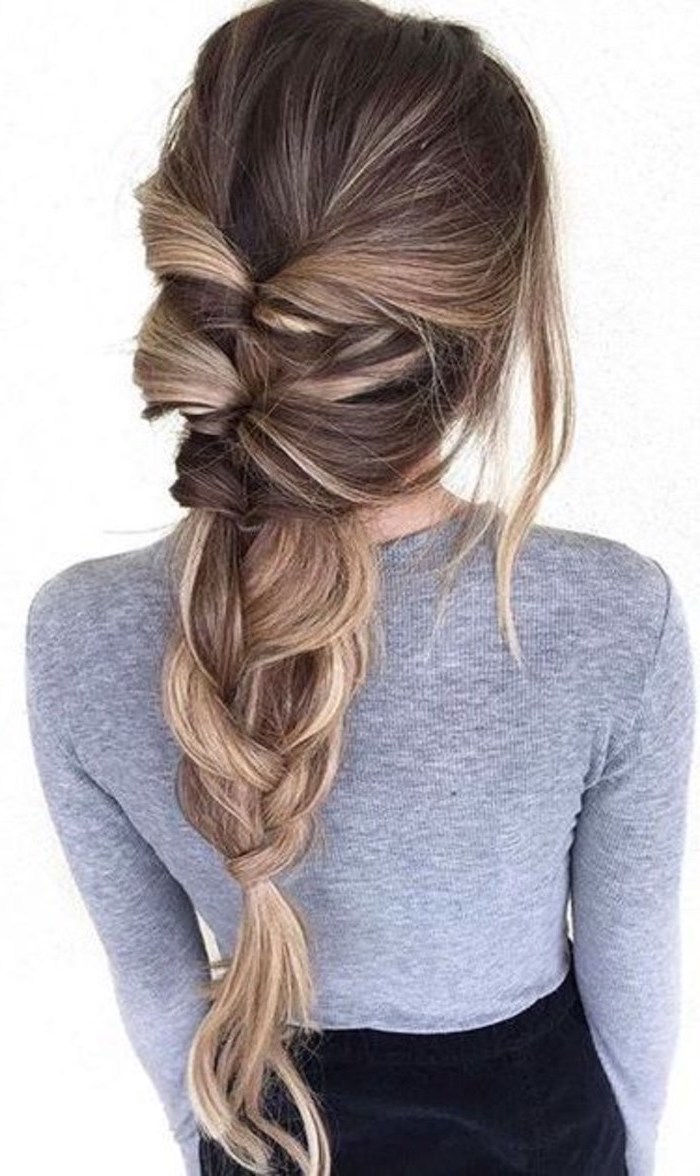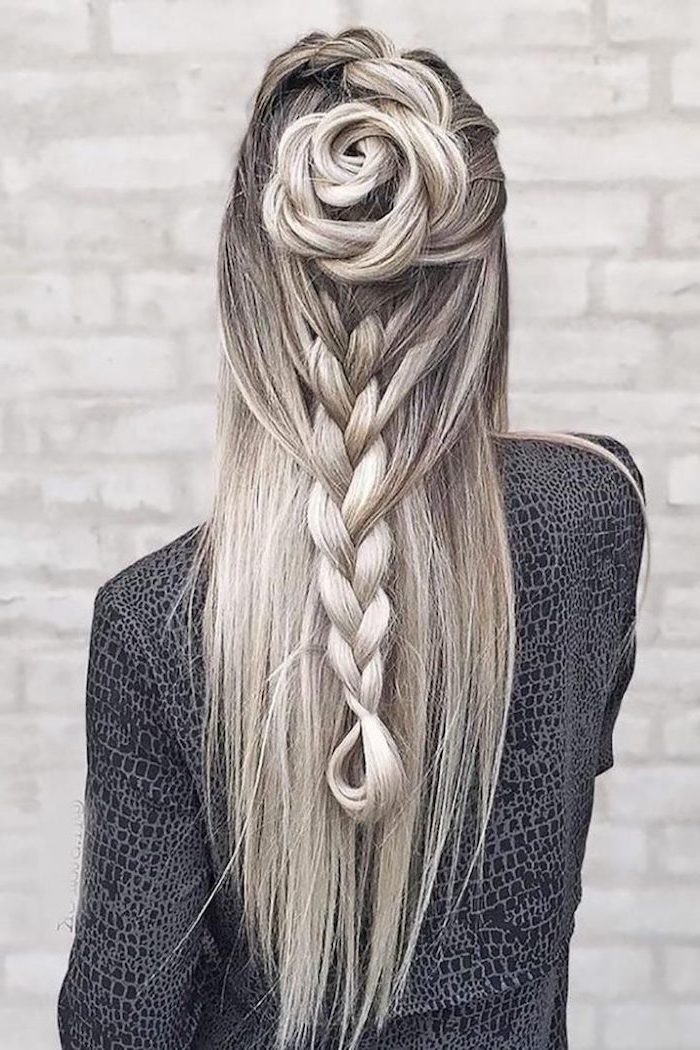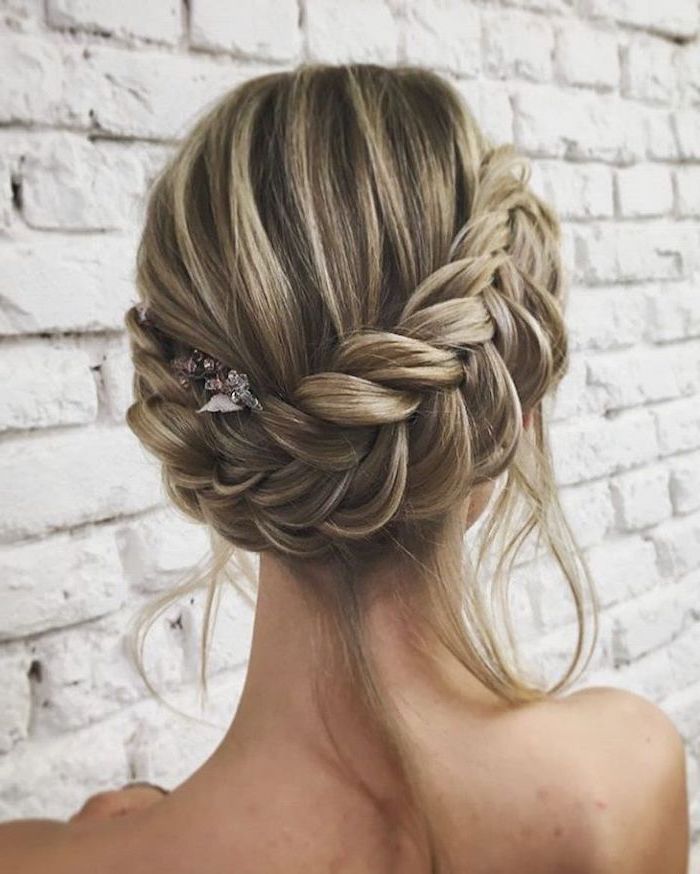 Corset braids