---
An excellent sense of style and a limited budget are not mutually exclusive of one another. In fact, some of the most popular styles we keep seeing all over social media are a mix of high class and affordable pieces. Creating an elegant, personalized vision that's always in style. The key to how to look expensive on a budget is actually quite simple. It's all about confidence, well-fitted clothes, and some iconic pieces. So, are you ready to update and improve your wardrobe? From making sure everything is ironed, the clothes are complementary to your body type and to choosing the right colors for you – here is how to dress the best. We've collected 7+ of the best stylist-approved tips on how to look more expensive and classy. Because after all, you don't have to dress expensive to look expensive.
The key to how to look expensive on a budget is actually quite simple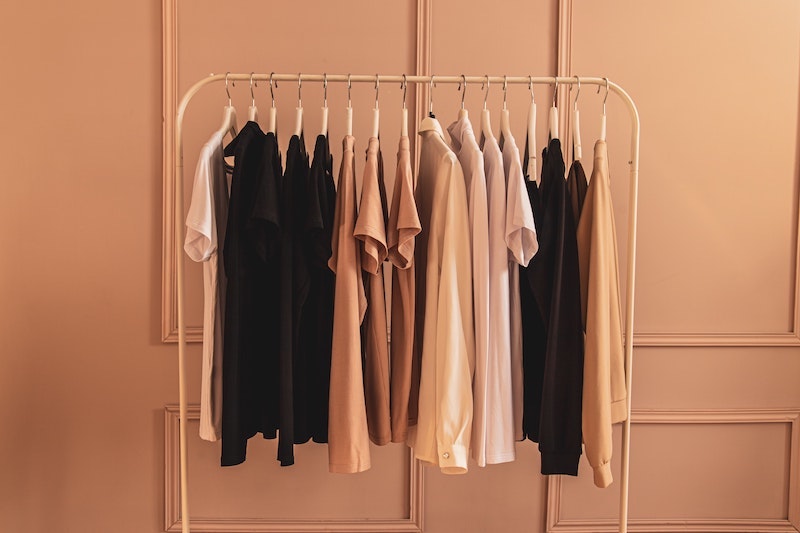 ---
Just because you have money, doesn't mean you can buy style. Having a good fashion sense comes from within and of course with some basic style knowledge. The tips we have prepared are stylist approved and definitely won't break the bank.
Having a good fashion sense comes from within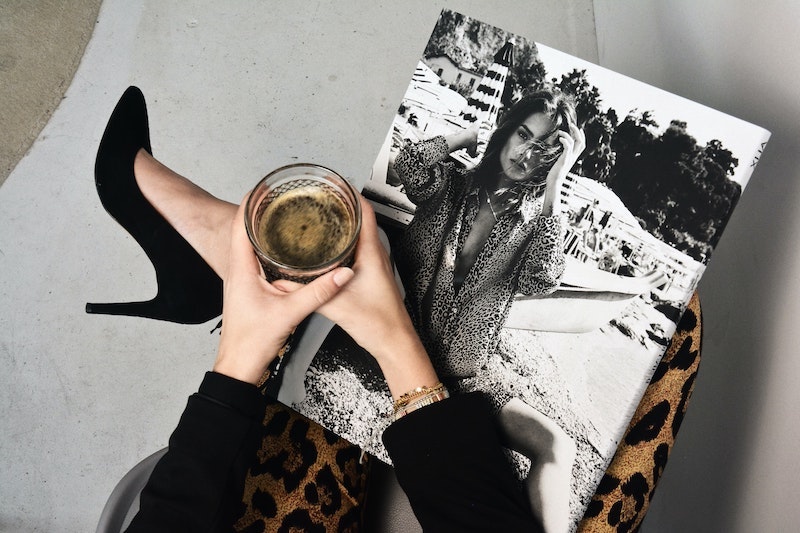 Invest In Staple Items
You need some staple items in your wardrobe. Things like a nice bag, expensive shoes, or Levi jeans. Items that will last and stand the test of time when it comes to style. While some of these items may be more expensive than basic pieces, most of the time they are for life. Something like a cast iron pan, but in clothes form. In the long term they may actually even save you some money, as they are more sturdy, and you won't need to change them up every few months. Not only that but you'll be helping the environment as you will have sustainable fashion in your wardrobe and not fast fashion.
You need some staple items in your wardrobe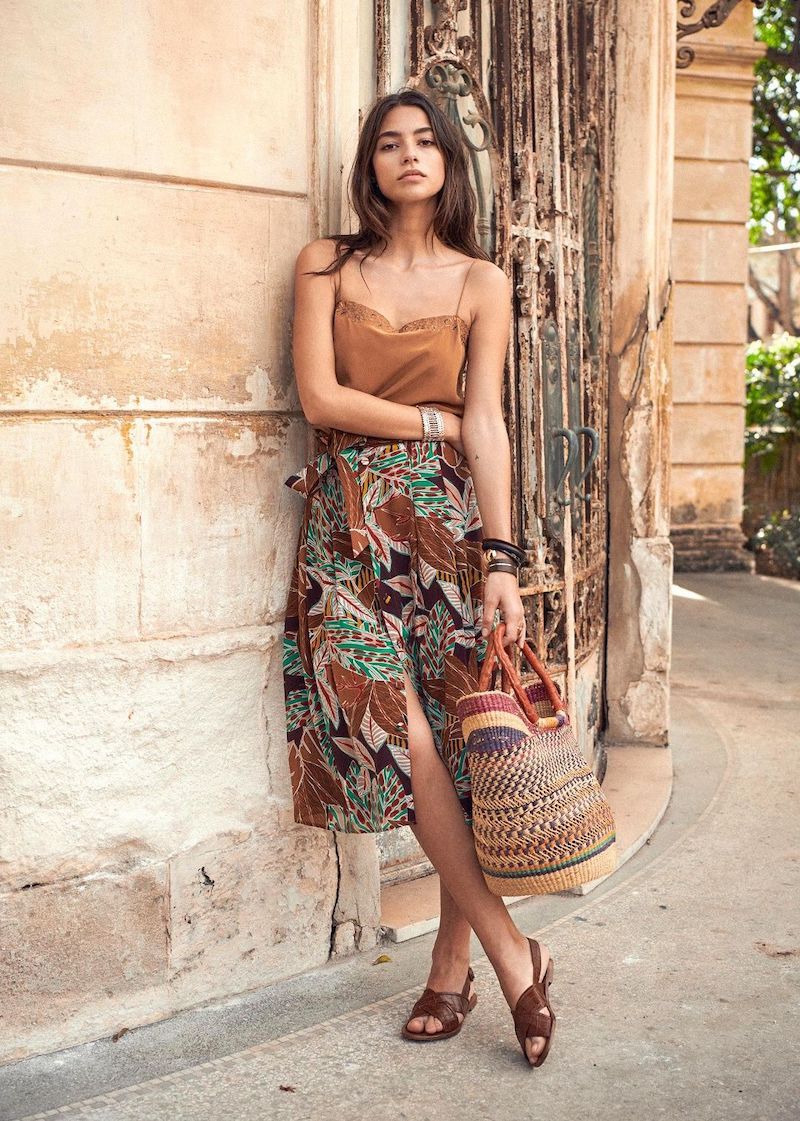 Make Sure Everything Fits
Have you ever been out shopping and feel like nothing fits as it should? That's because it doesn't. Fast fashion clothes are made to fit generally, but not well. Every well-dressed person will tell you the same – finding or tailoring clothes that fit to your body shape perfectly is a must. While this is a hard task when shopping in fast fashion shops, you can make it possible. Take your clothes to a local tailor to get them fit properly. You won't believe how much change a simple stitch here and there can make.
Take your clothes to a local tailor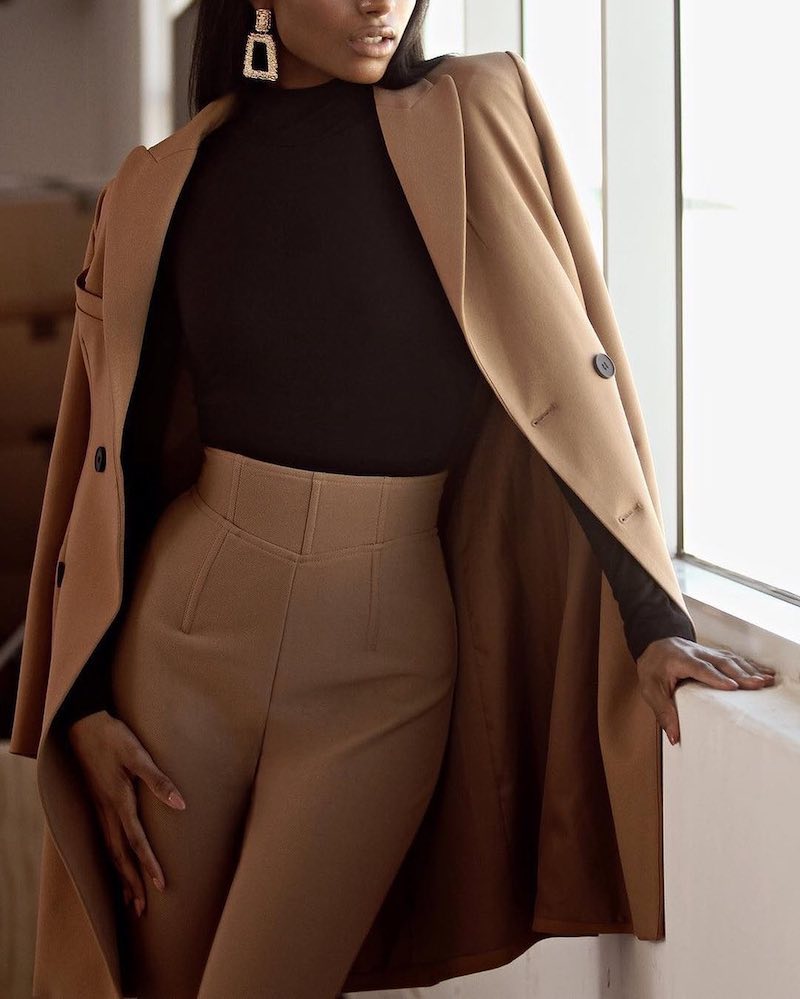 ---
Iron
You should iron your clothes before going out. This will prevent you from looking as if you've slept with your clothes and just getting up. No matter how expensive an item is, a piece in poor condition, especially one that visible seems as it was taken straight out of the drawer or from the clothing pile on the chair, will not look good. Nowadays, there are plenty of ways to iron clothes. Try out portable steamers. While it may seem annoying and time-consuming, it only takes around ten minutes and will make a huge difference. Keep clothes on a hanger to avoid wrinkles in the pieces.
Iron your clothes before going out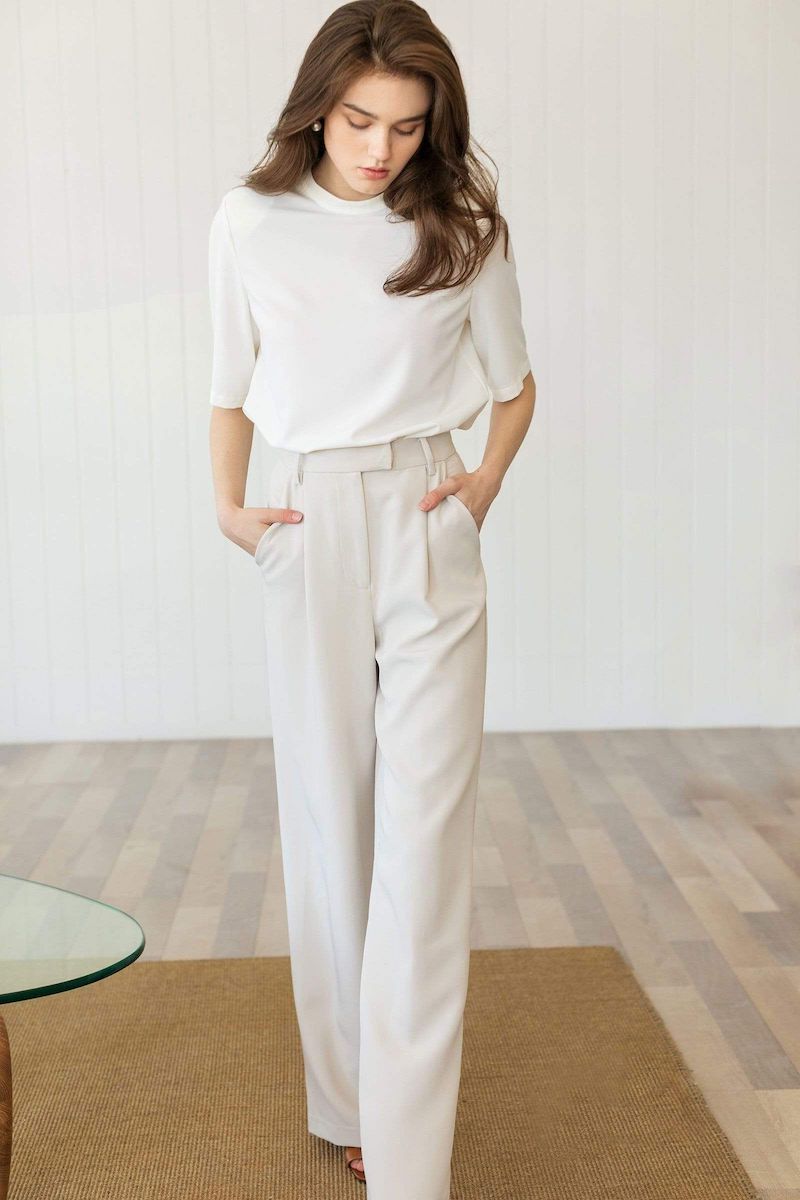 Pick Out Quality Basic Elements
Good quality, basic elements are a must-have for every wardrobe. These pieces are timeless and create a strong, solid foundation for your outfits. Things like white t-shirts, back pants, and so on are items that we consider basic. If you take proper care of them, they can create unlimited combinations for years and years. Always check the labels on how to take care of them and keep them stain free.
Jeans are a great basic item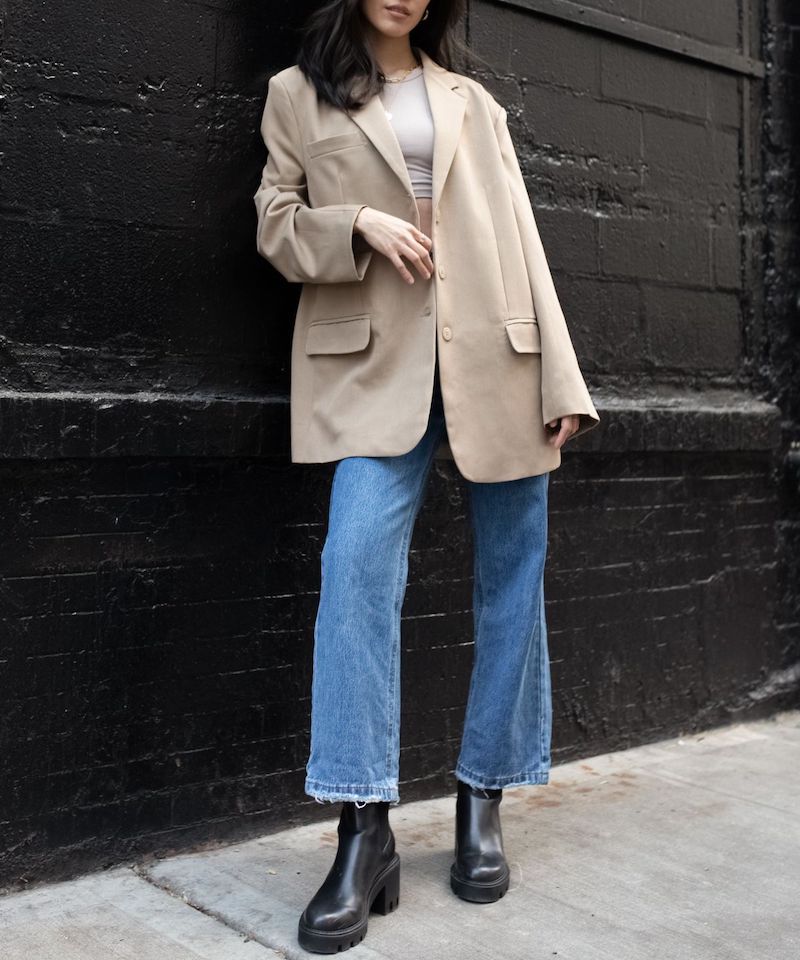 Monochrome Colors
One of the easiest ways to add a pop of color and extra chic to your outfit is to go for monochrome elements. You can go for fully monochrome outfits and look flawless or have some monochrome pieces to an outfit. Once you have a whole monochrome outfit, you can mix and match it however you like.
You can go for fully monochrome outfits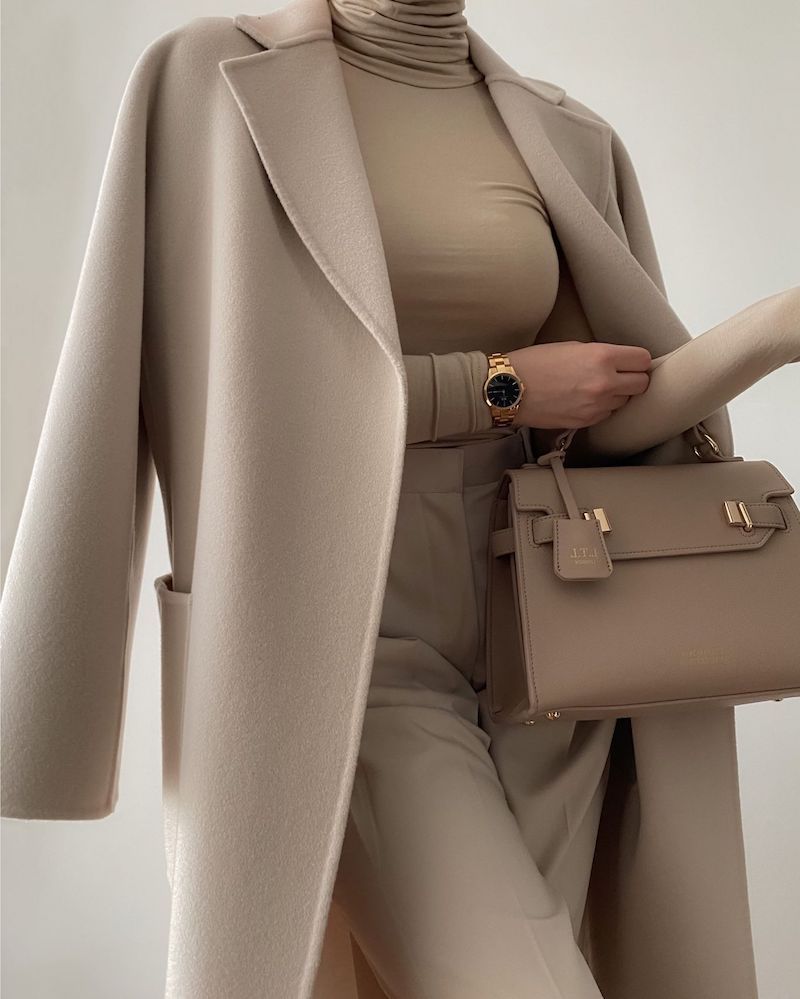 Invest In A Blazer
A blazer jacket is a sure way to give a more elegant presence even to the simplest of clothes. No matter if it's a part of a winter outfit, or a summer night outfit. Add a blazer on top of a plain blouse and jeans. From a casual fit to a classy look in seconds! The blazer, no matter the color, will instantly make you look more luxurious. And for an evening add, you can add it on top of a dress with boots. However, make sure it is a bit oversized. Cute and classy!
Add a blazer on top of a plain blouse and jeans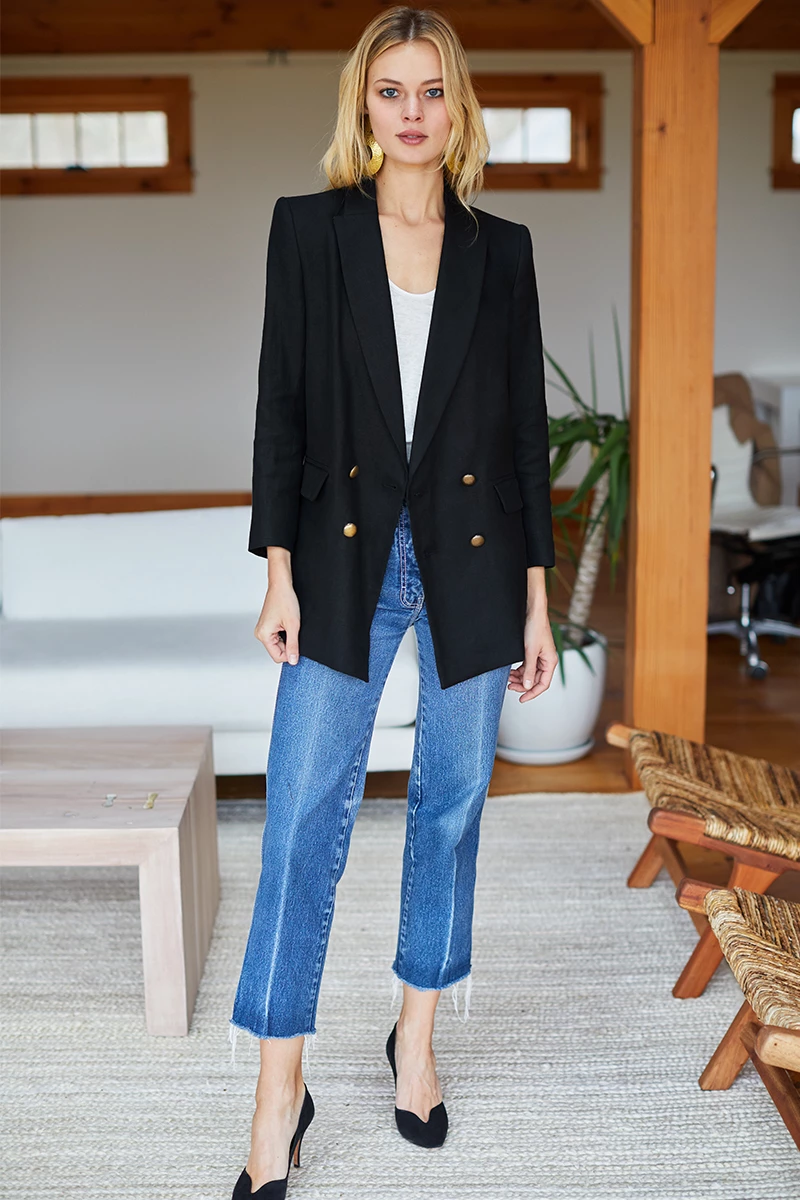 Accessories Are A Must
Even if your clothes don't scream "expensive", accessories can serve as a second layer of clothes. For example, you can't go wrong with a good bag or classy, simple earrings. Whether you spend your money on new items or secondhand ones, a good accessory can always improve and elevate a look. Have some chic hats, sunglasses, or even socks to add a pop to your outfit.
You can't go wrong with a good bag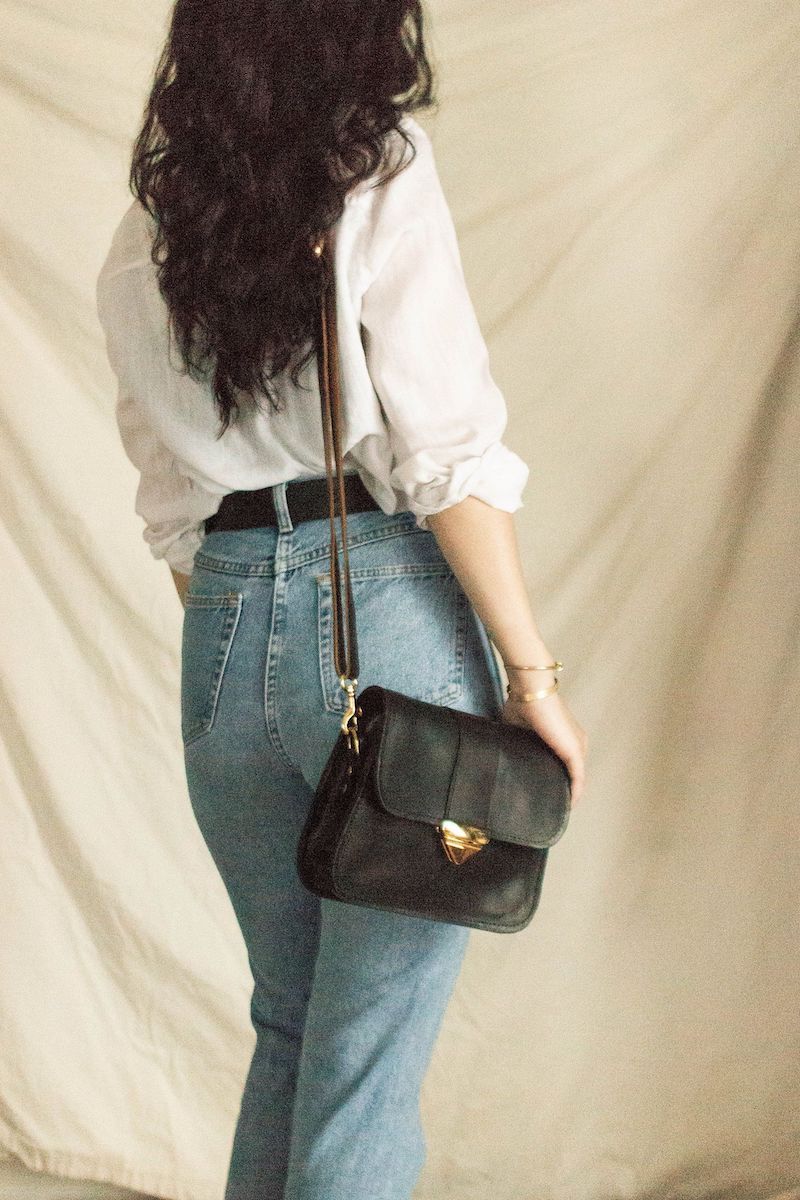 Button-Down Shirts
The best thing about owning button-down shirts is their versatility. You can style them so many ways. Even under a dress! As long as you make sure to iron them well, you can combine them as you wish.
Try a shirt under a dress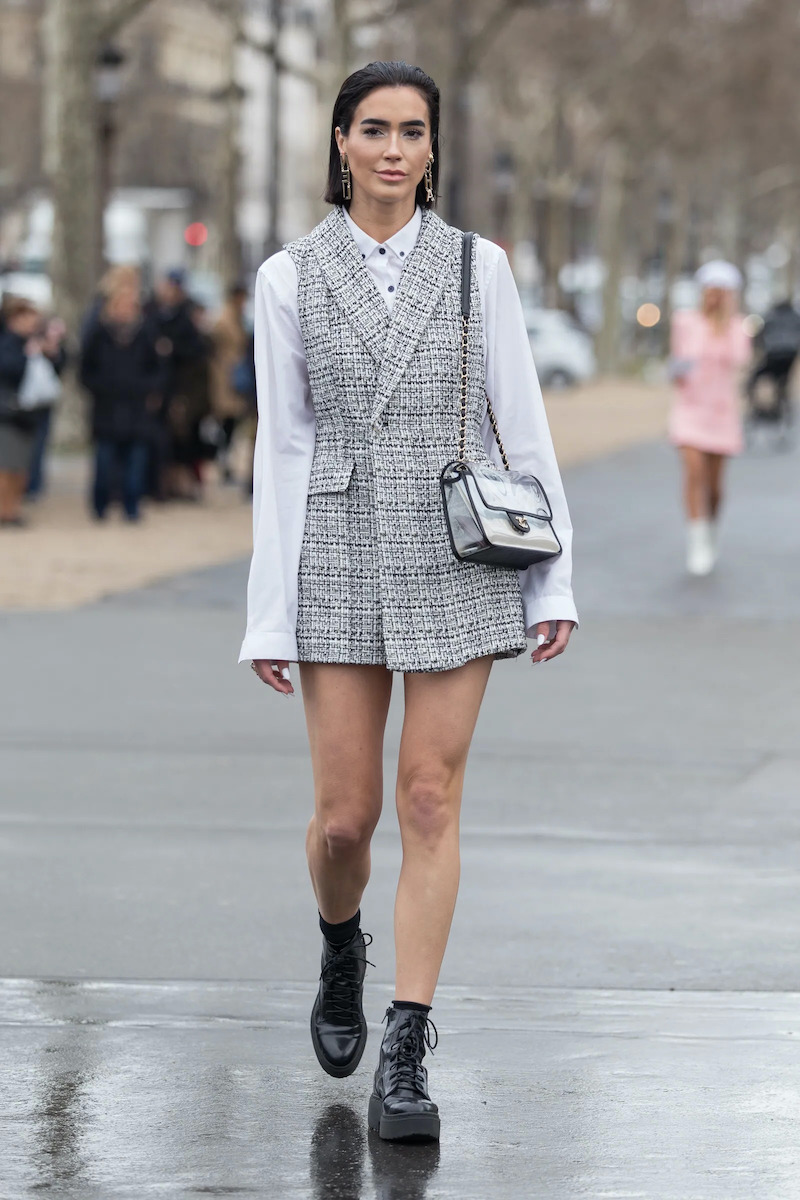 These were all the style tips and tricks we have for you on how to look expensive on a budget. We hope you found this article helpful! Now you can go out feeling confident and looking classy as hell even if you aren't dripping in expensive brand items.
Go out feeling confident and looking classy