The Semicolon Tattoo – A Creative and Inspirational Sign of Support
Have you ever wondered why semicolon tattoo designs seem to be so popular at the moment? Suddenly, they can be spotted almost everywhere –  on celebrities such as Selena Gomez, across various social media sites, and even on random strangers walking down the street. Simple and delicate, semicolons make for a very subtle and chic tattoo design, yet their purpose is not simply decorative – they have a deep symbolic meaning.
Back in 2013, Project Semicolon, an online organization for the prevention of suicide, promoted its followers to draw a semicolon on their body, and share a photo of it on social media. The aim was to raise awareness and offer moral support to vulnerable individuals. According to the organization, the semicolon was chosen because it is "used when an author could've chosen to end their sentence, but chose not to. The author is you and the sentence is your life." This idea became so popular, that many people decided to make the semicolon signs on their bodies permanent, giving rise to a vast array of beautiful and moving tattoos. In addition, the sign has proven to be more than just a symbolic mark of solidarity – it is also a great way to start a discourse on a complex topic, which has hitherto been considered mostly taboo. Whenever a person asks about the meaning behind the tattoo, the wearer can explain its significance and thus help spread awareness.
Delicate, beautiful, poignant – the semicolon tattoo is a great choice for those who want to make a difference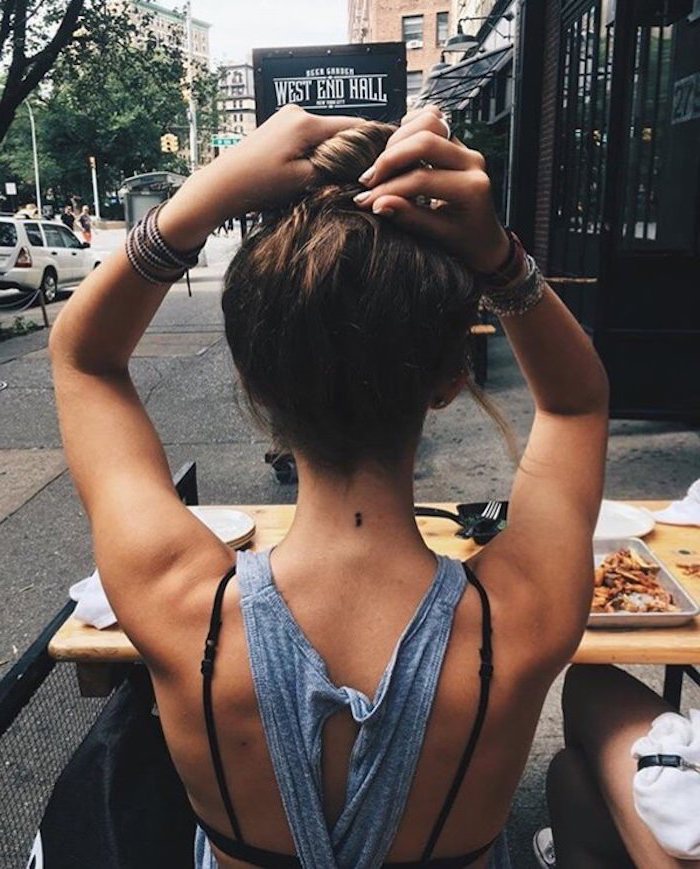 In 2017 the trend became even more popular, thanks to the leading actors in the series 13 Reasons Why and Selena Gomez, who got matching semicolon tattoos in order to show their support for people struggling with crippling and dangerous thoughts of suicide. Gomez, who acted as producer on the show, appeared in a special feature after its final episode, encouraging those suffering from depression to open up about the problems that plague them. The young singer expressed her belief that the major causes of suicide ar treatable, and that life can, and will become better for those who seek help.
Selena Gomez, Tommy Dorfman and Alisha Boe show their matching tattoos

If you have thought about getting a tattoo but feel unsure what to choose, or want something poignant and meaningful, why not consider opting for a semicolon design? Depending on your preferences, it can be small and barely visible, big and bold, or even cleverly hidden within a larger, more complex image.
To help you choose the perfect tattoo for your unique needs, we have selected 80 beautiful suggestions, which offer the most original and imaginative takes on the semicolon sign. Spread the message, and let those struggling with suicidal thoughts know that they are not alone – sometimes even the smallest signs of support can save a person's life!
Suicide should never be considered as an option! Show your support!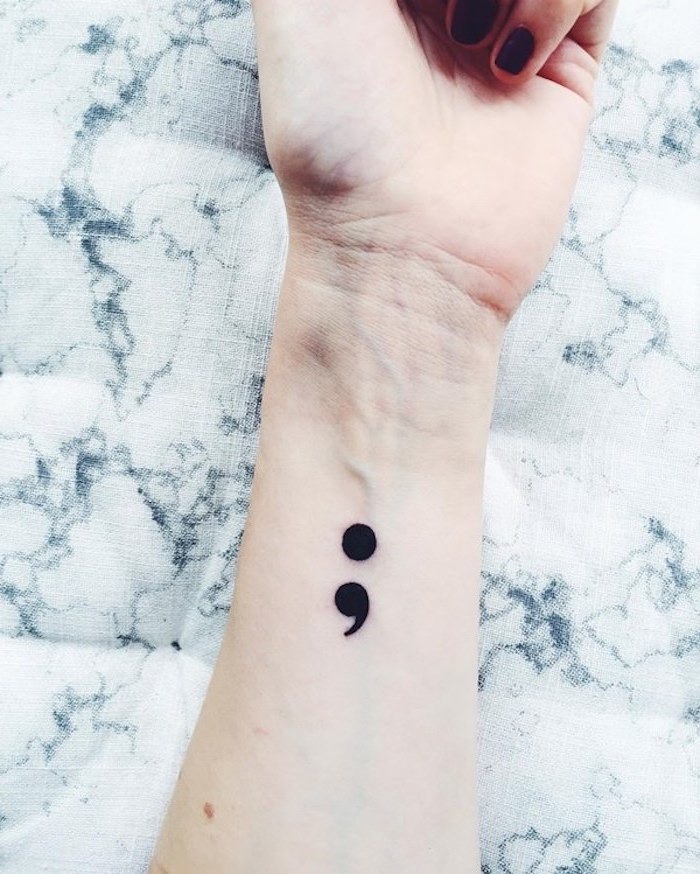 Tattoos featuring supportive messages are very helpful for people suffering from depression – the key is to be reminded that even the worst kind of suffering is temporary, and that better times will soon follow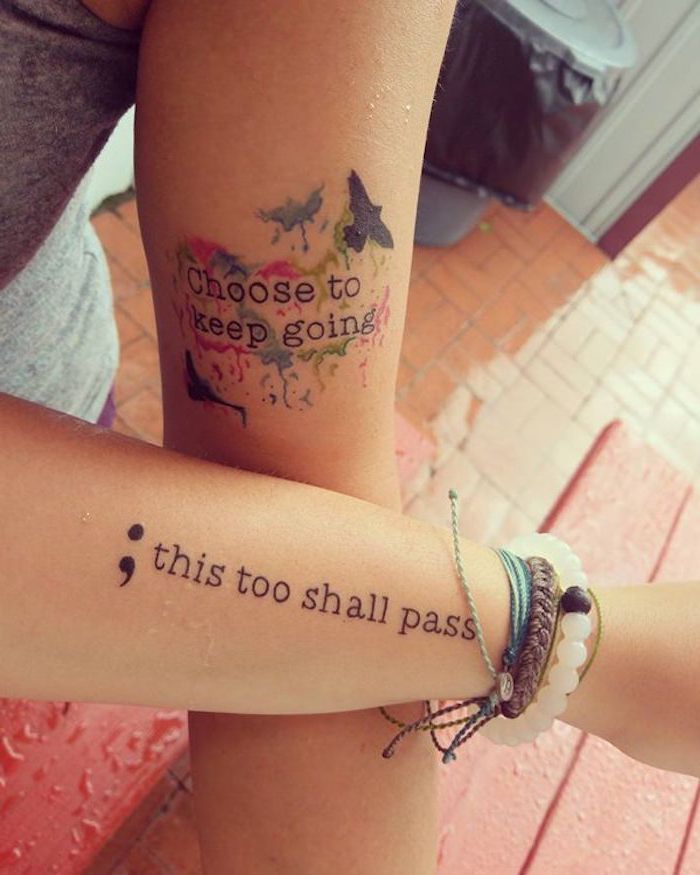 A lovely, subtle semicolon tattoo
Can you spot the semicolon among the flowers?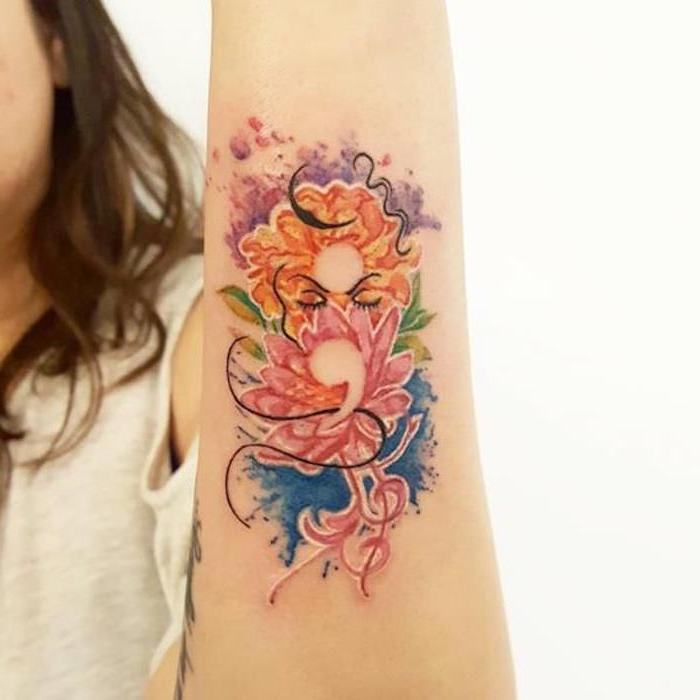 An image reminding us that we are the writers of our own story!
Some people use semicolon tattoo designs to commemorate the loss of a loved one
Others add symbols with personal significance
Still others opt for stylized representations of the semicolon sign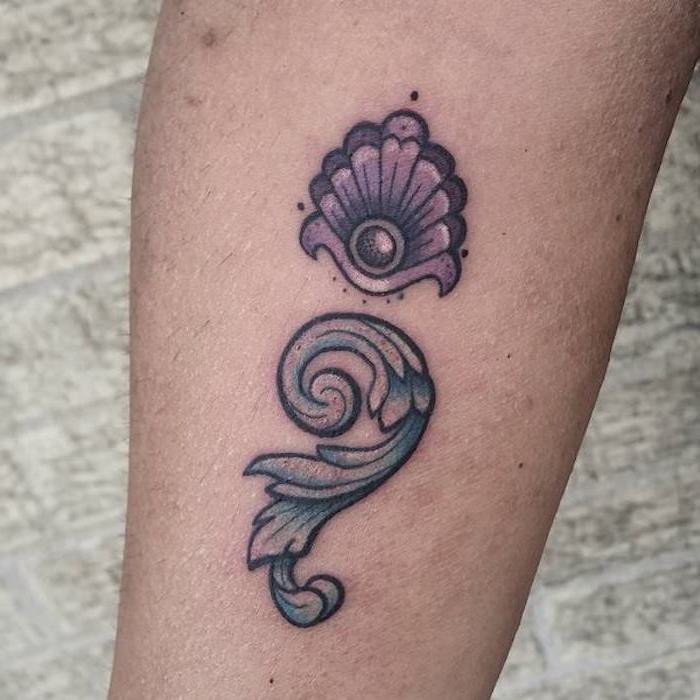 Cont;nue – a powerful message, underlining the importance of perseverance 
Some designs are so subtle, that spotting the semicolon can become a challenge!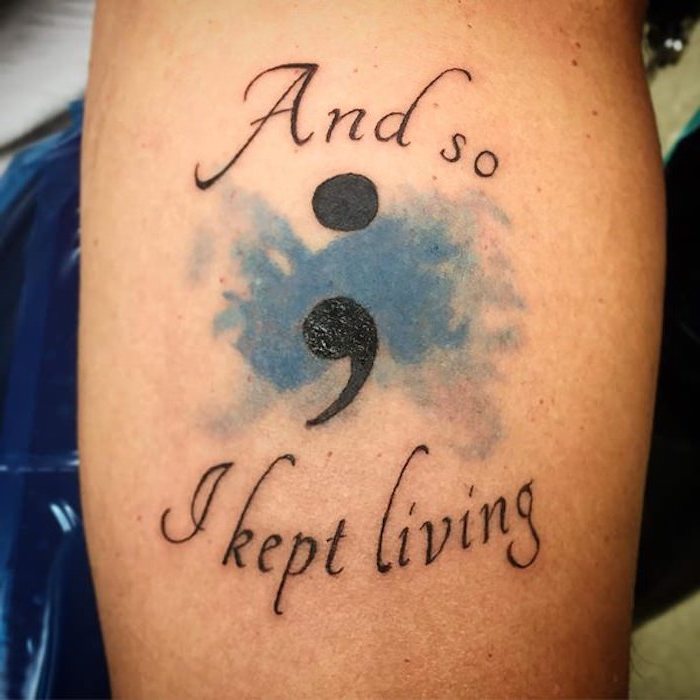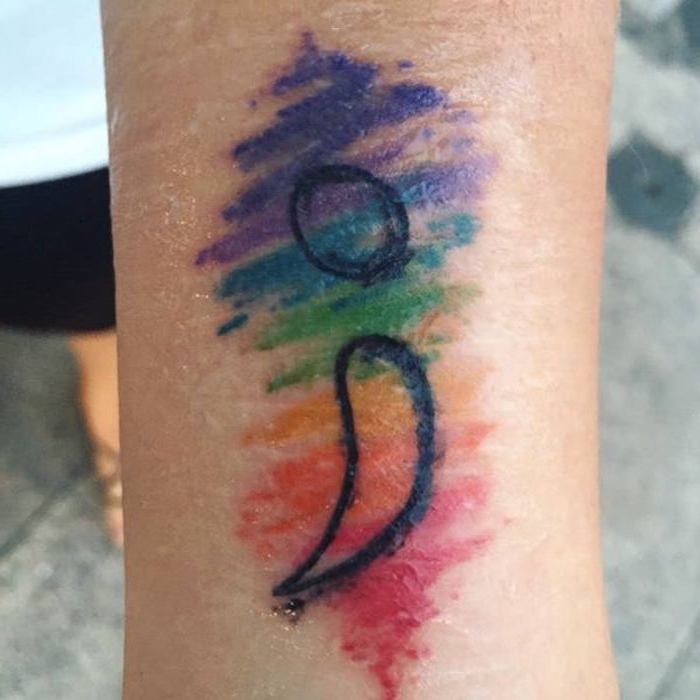 We are in awe of this gorgeous and inspiring "warr;or" tattoo!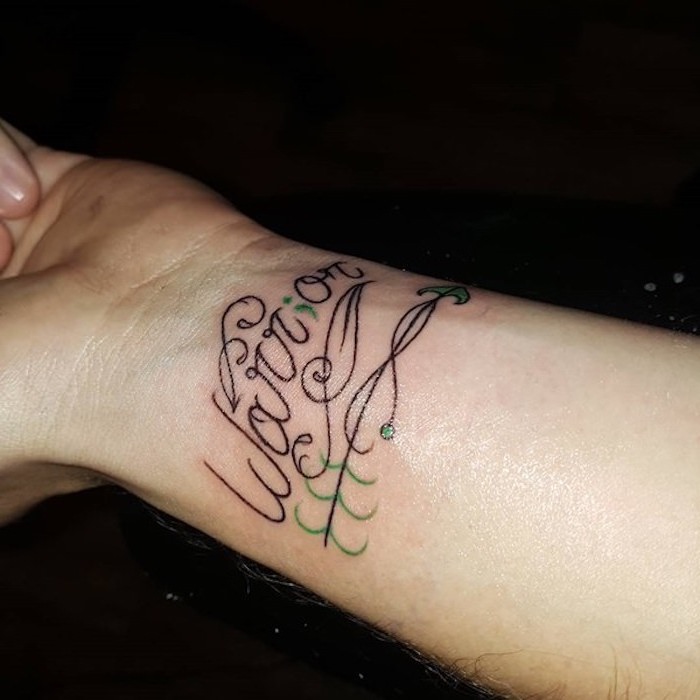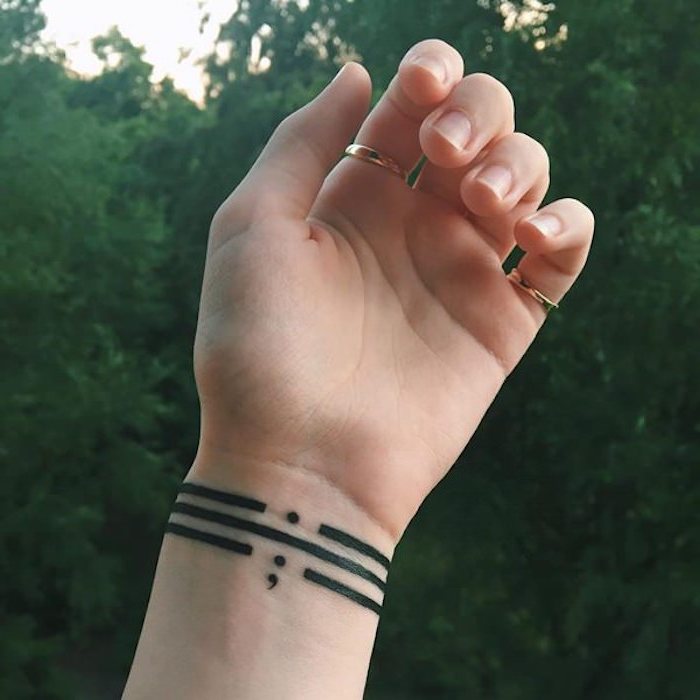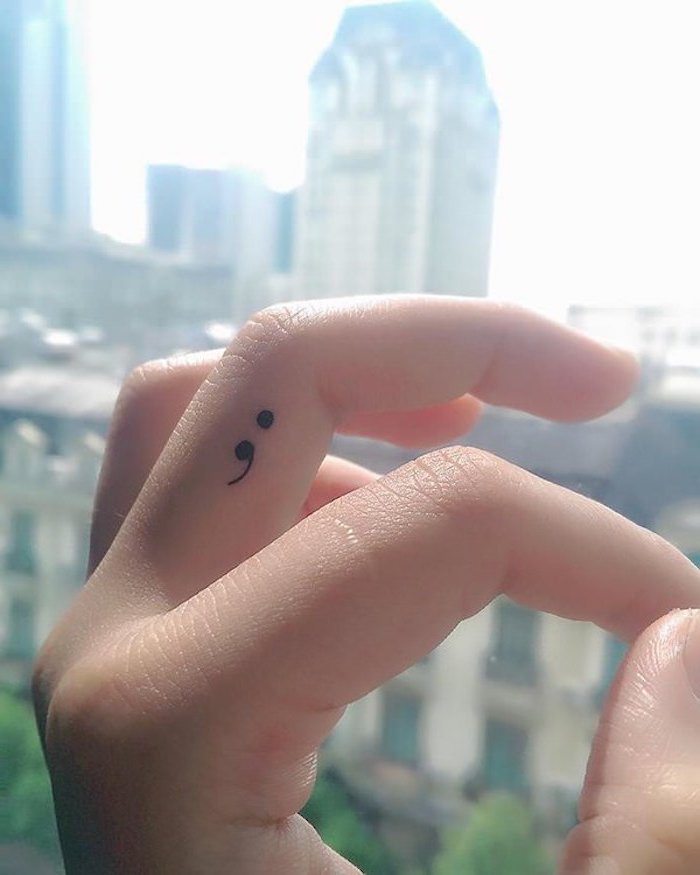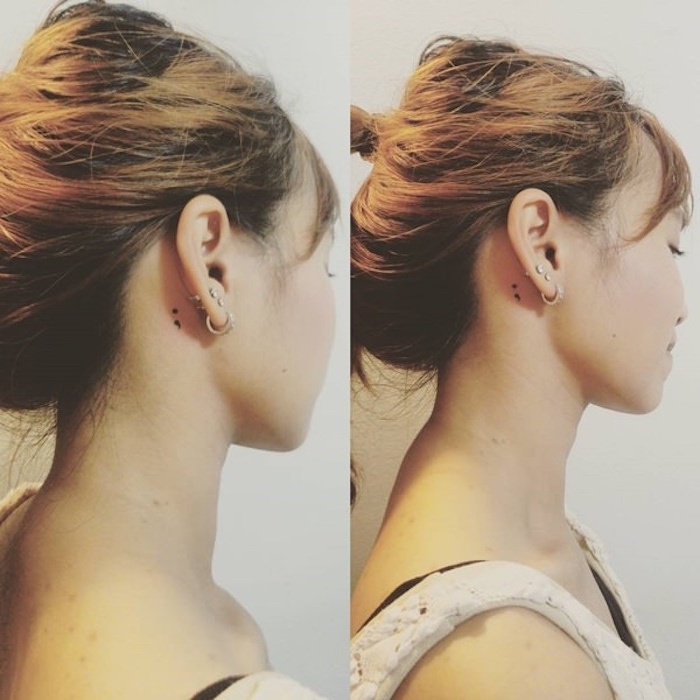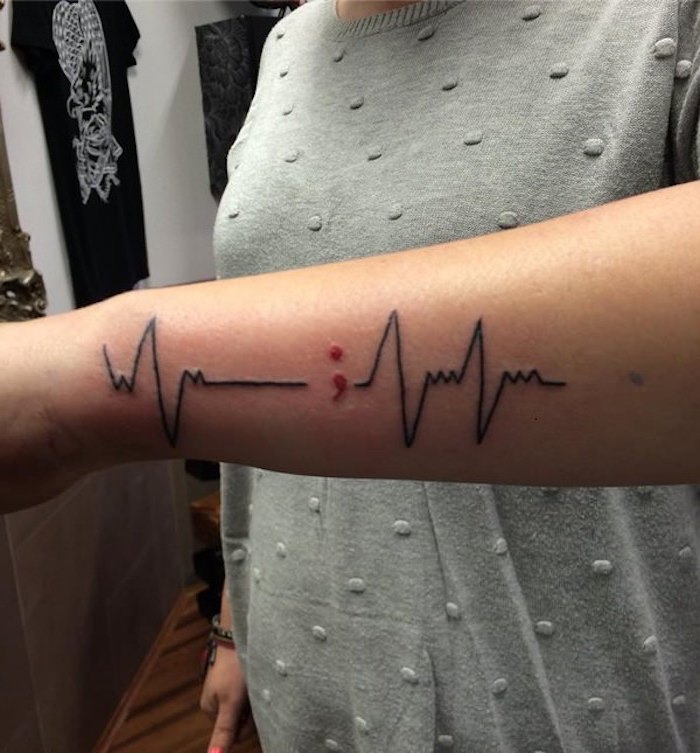 Semicolon butterfly tattoos are a very popular choice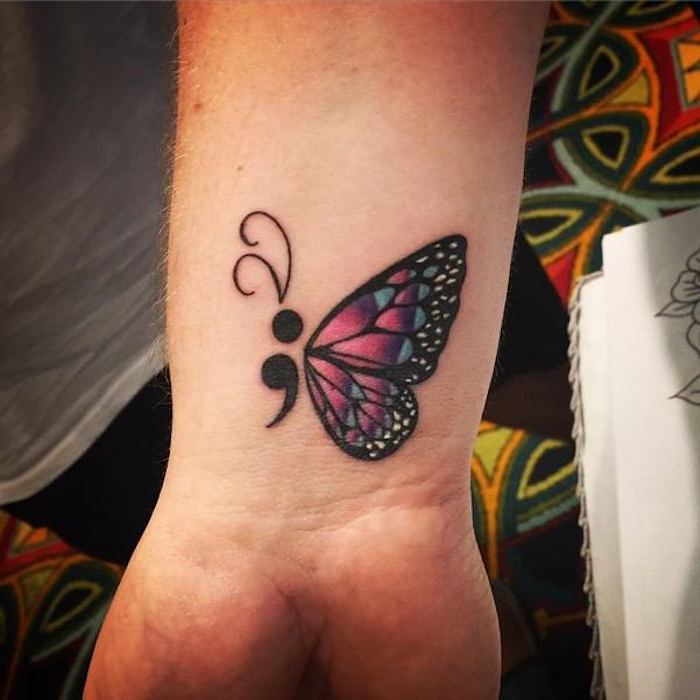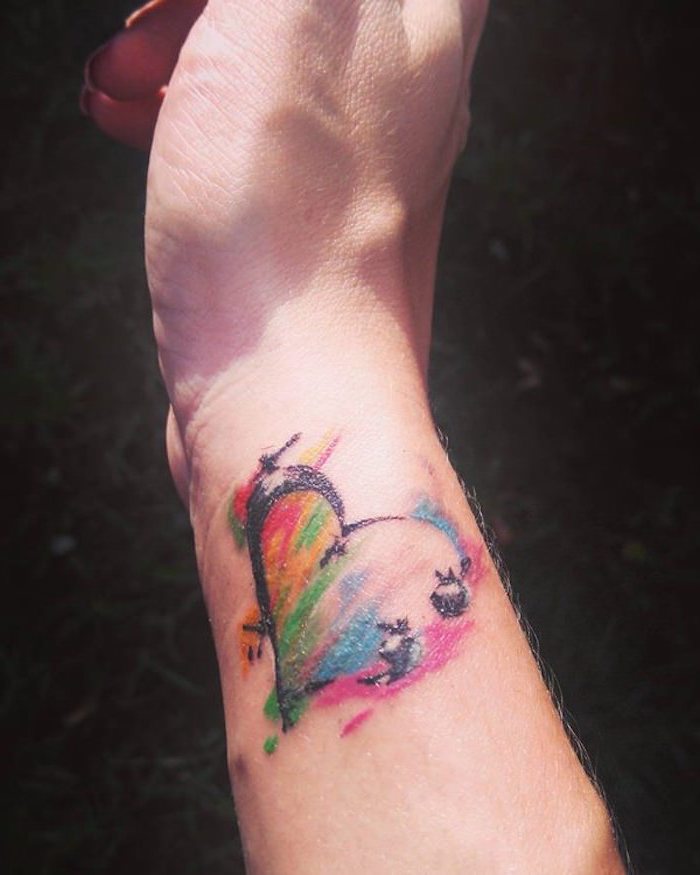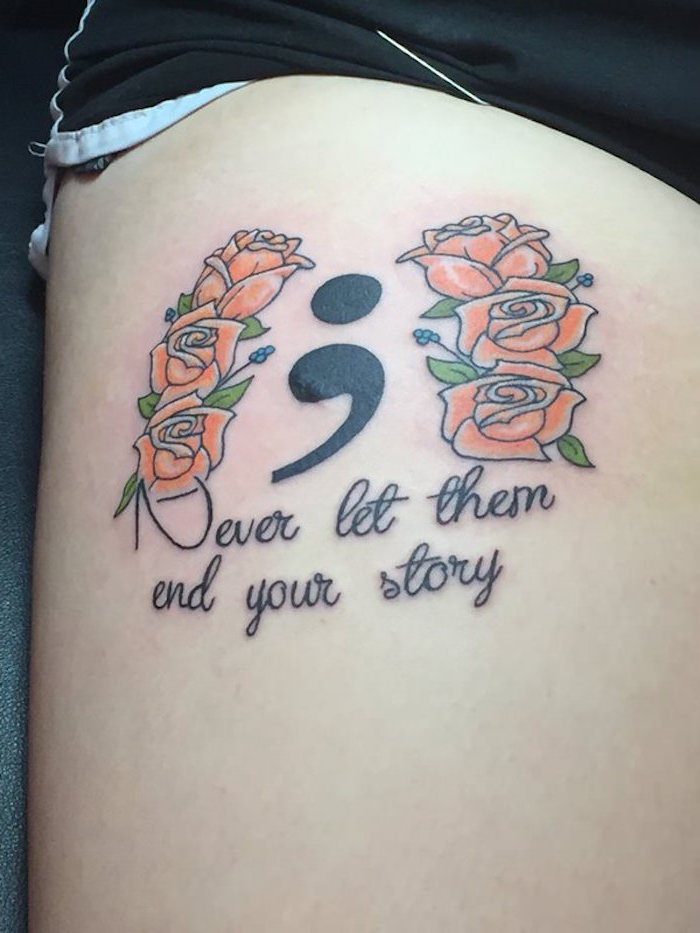 Ideas for matching couple tattoos: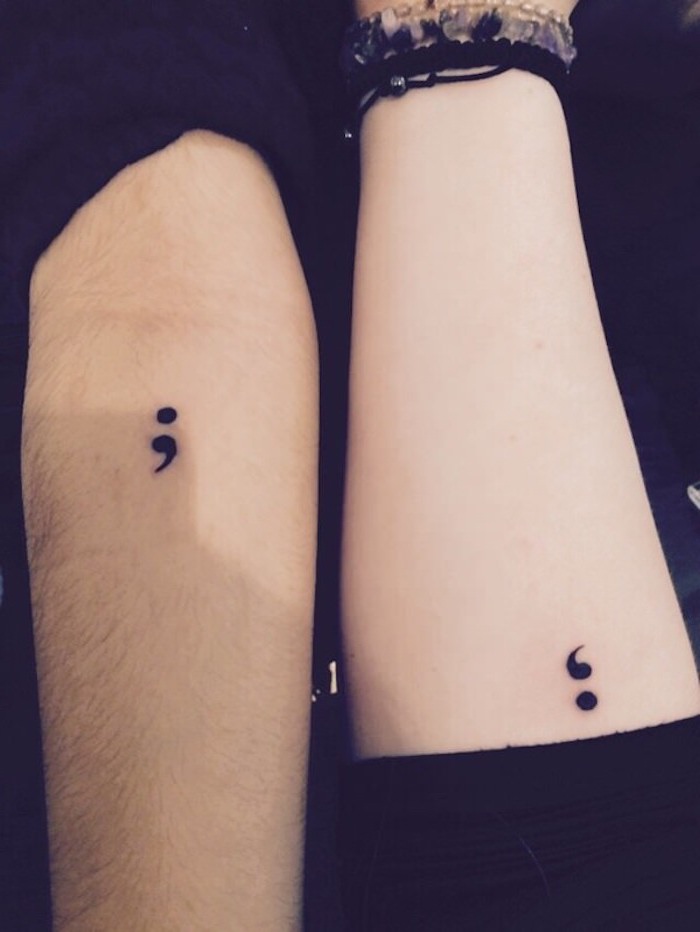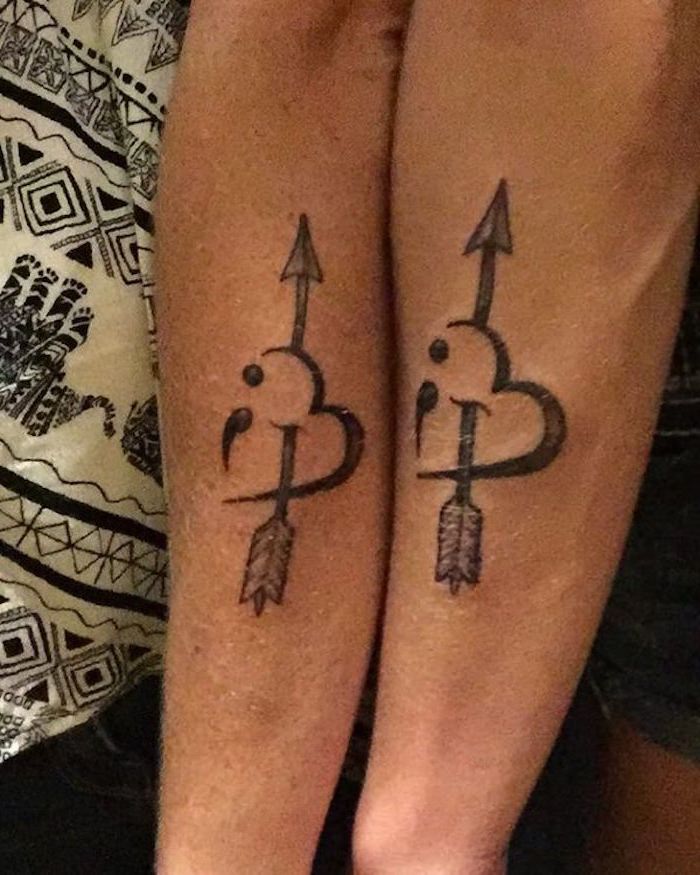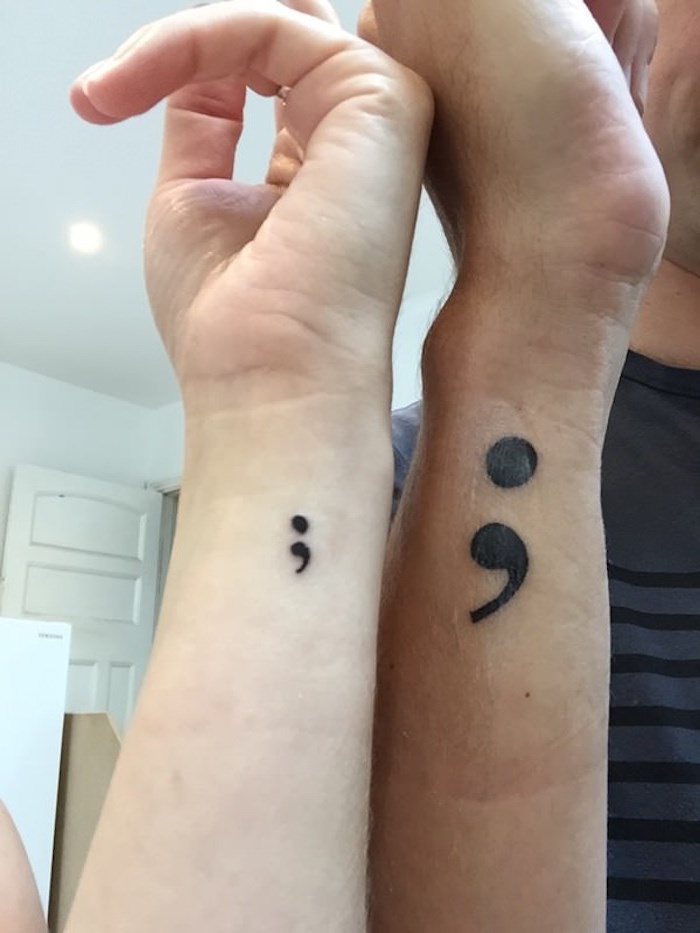 Choose red for a more striking, eye-catching tattoo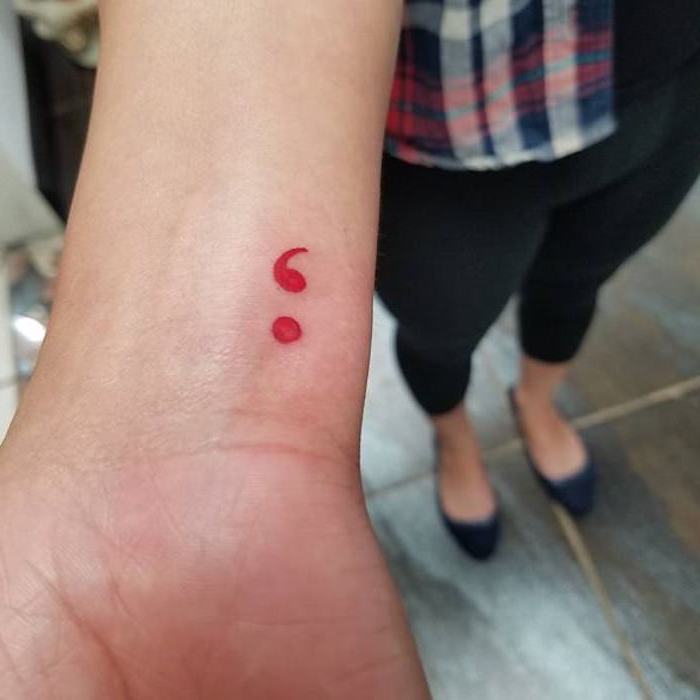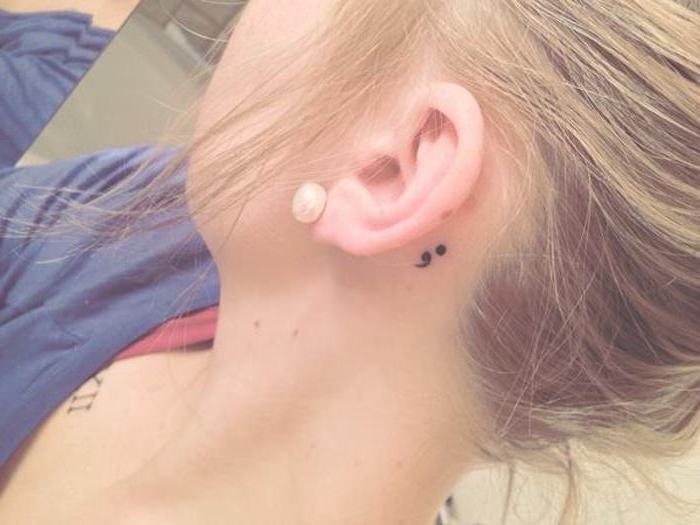 Check out these beautiful and unique takes on the semicolon sign: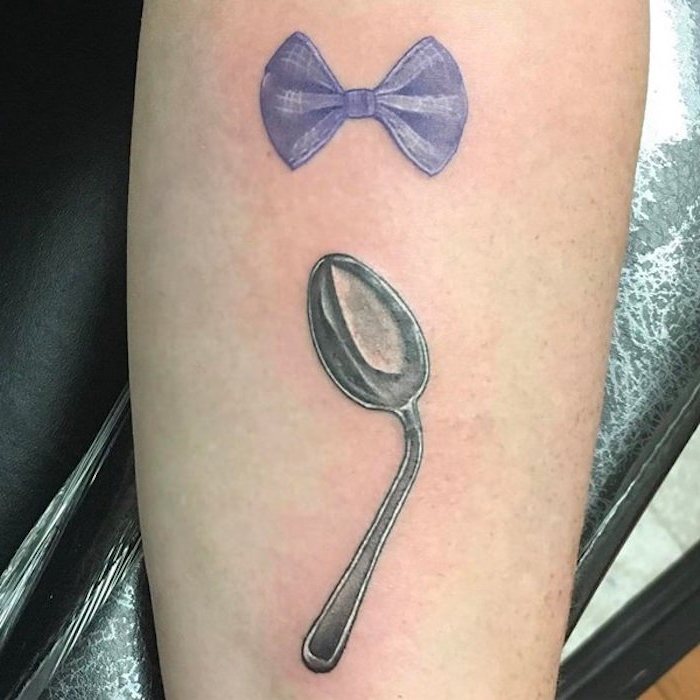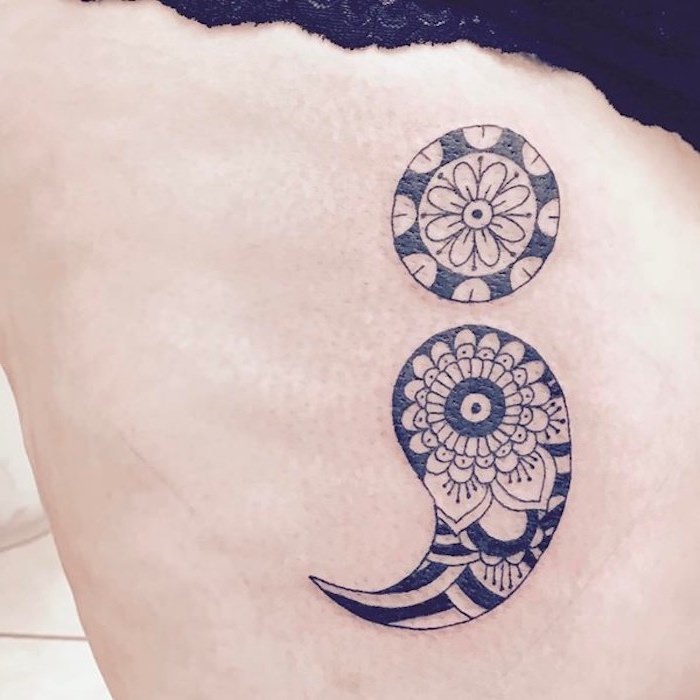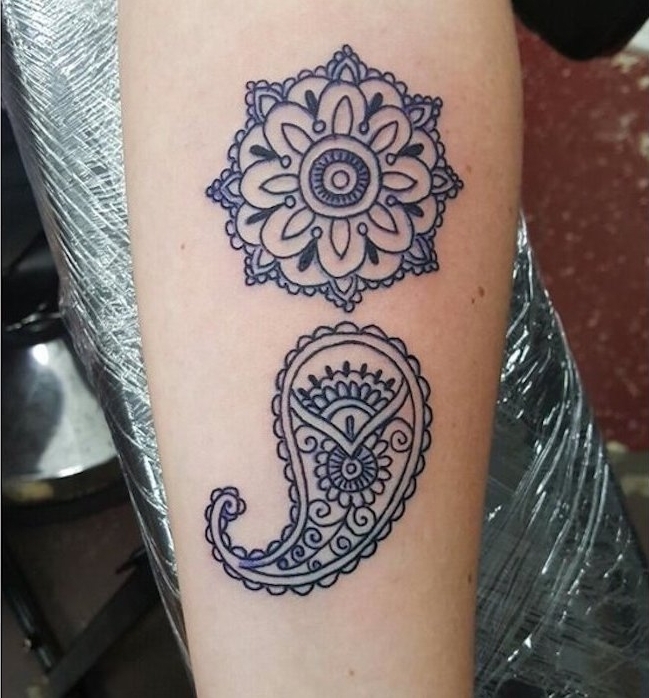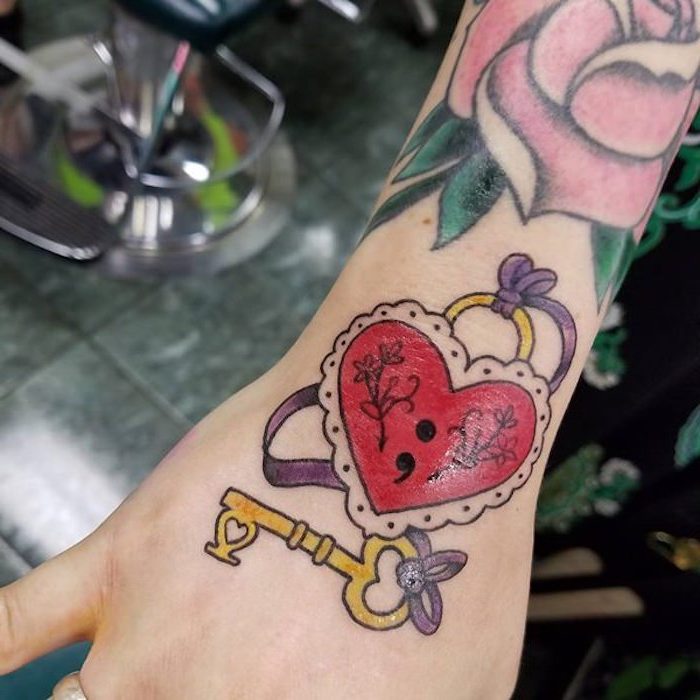 Your story is not over yet! Never give up!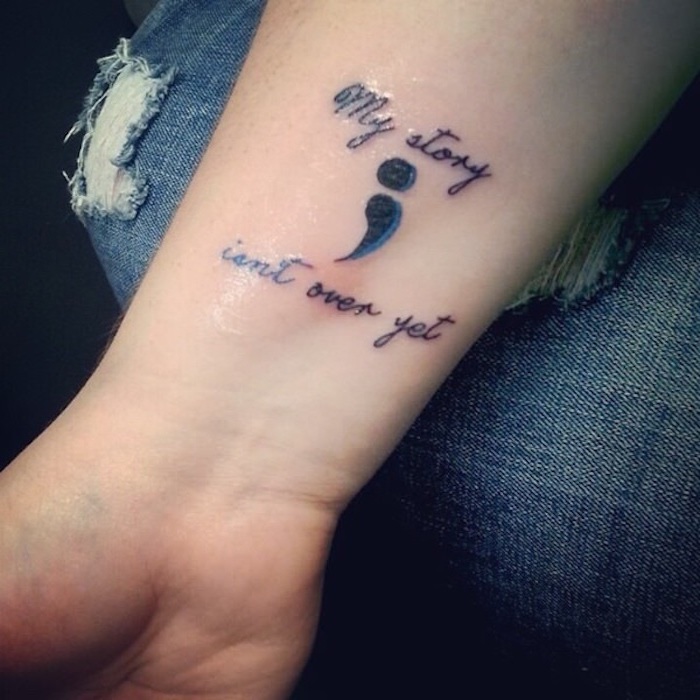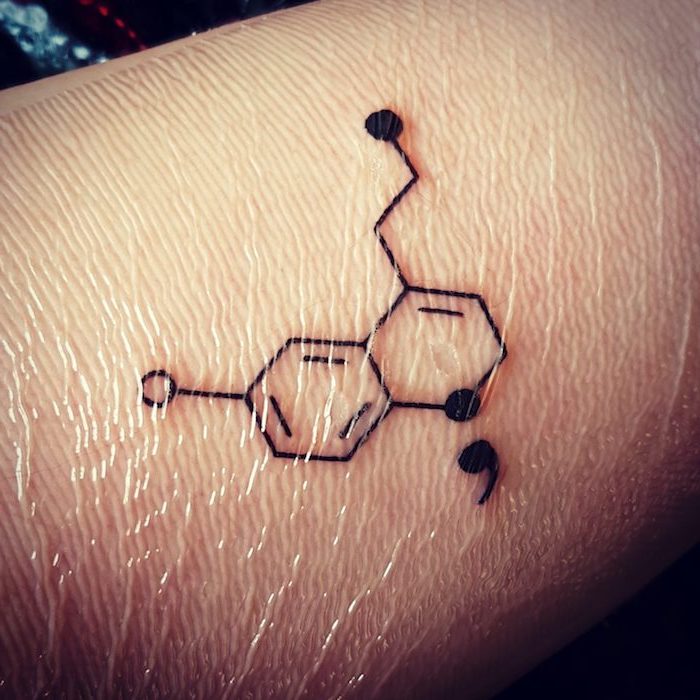 Every person's mind is a small universe which must be preserved!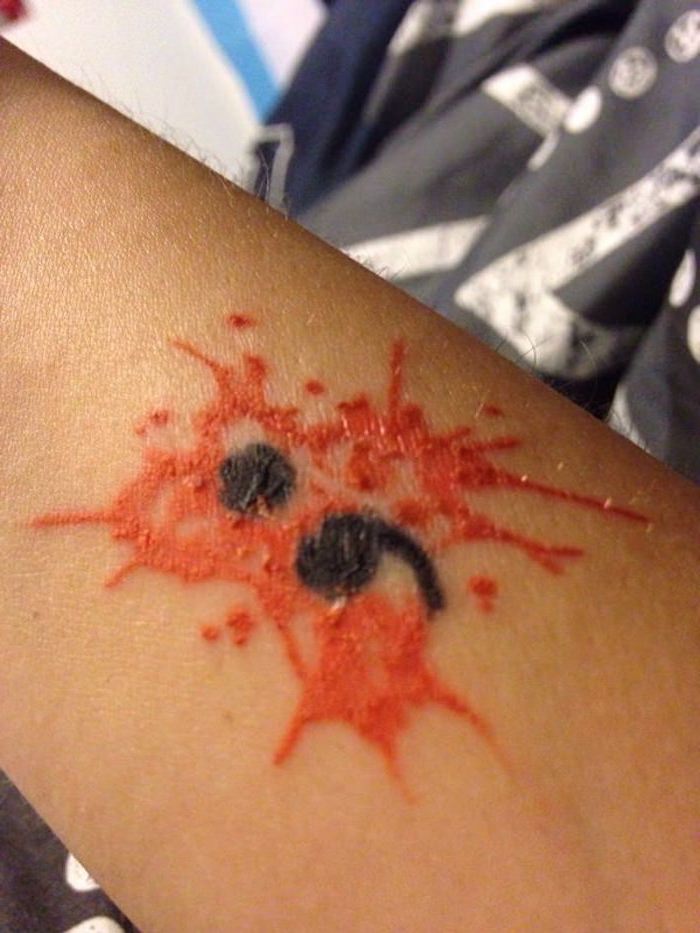 Semicolon tattoos can be combined with other designs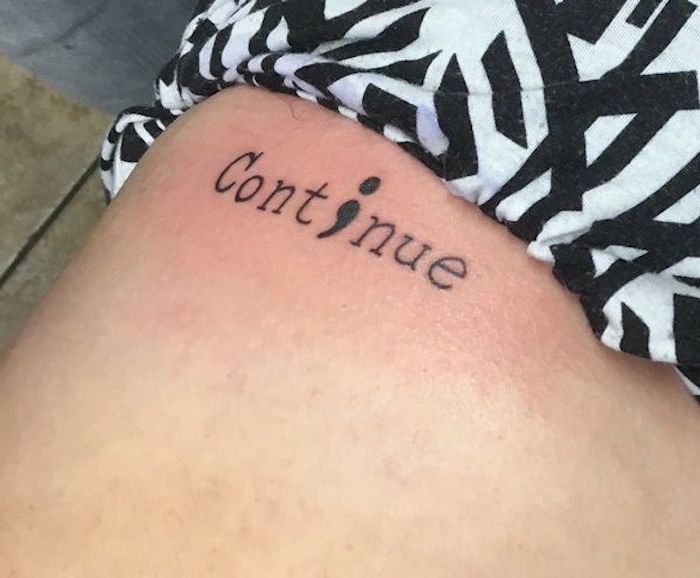 Isn't this little cat  adorable?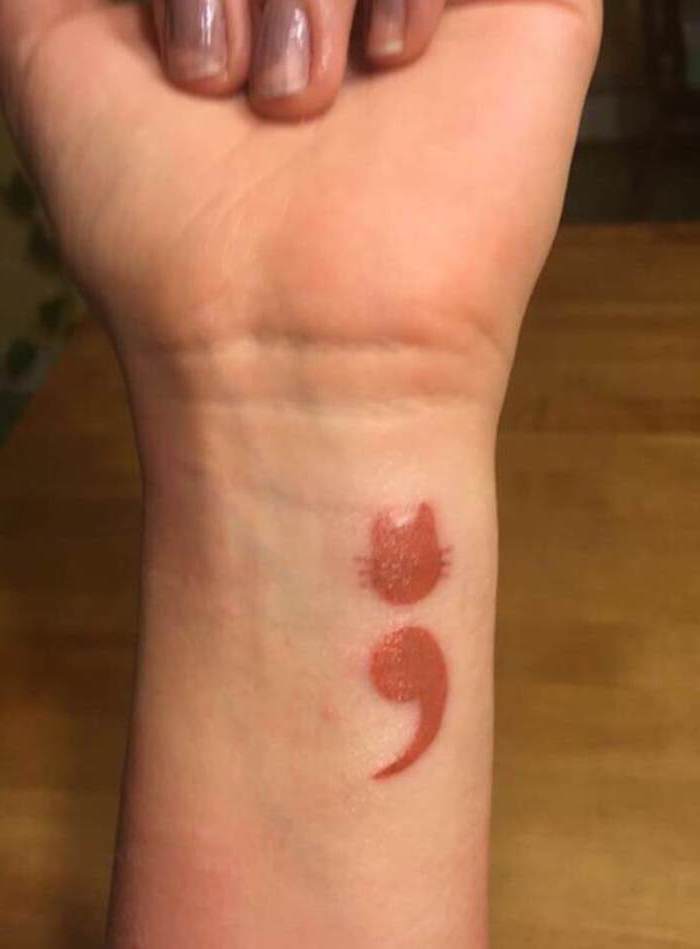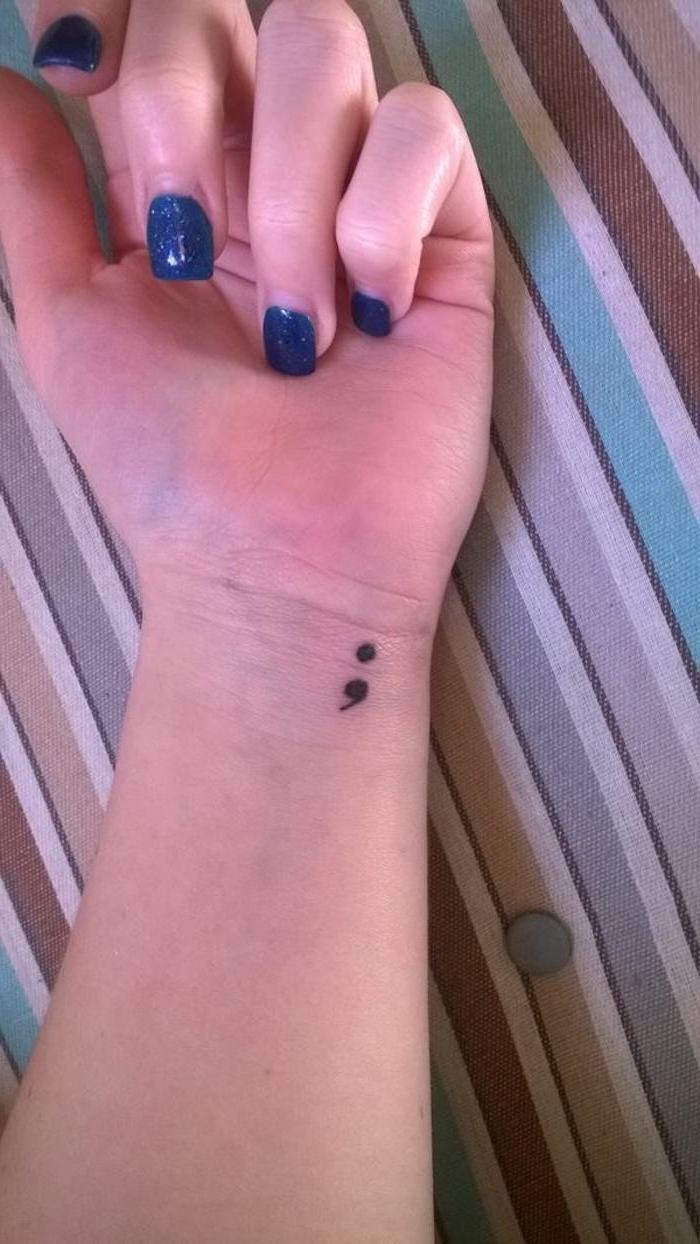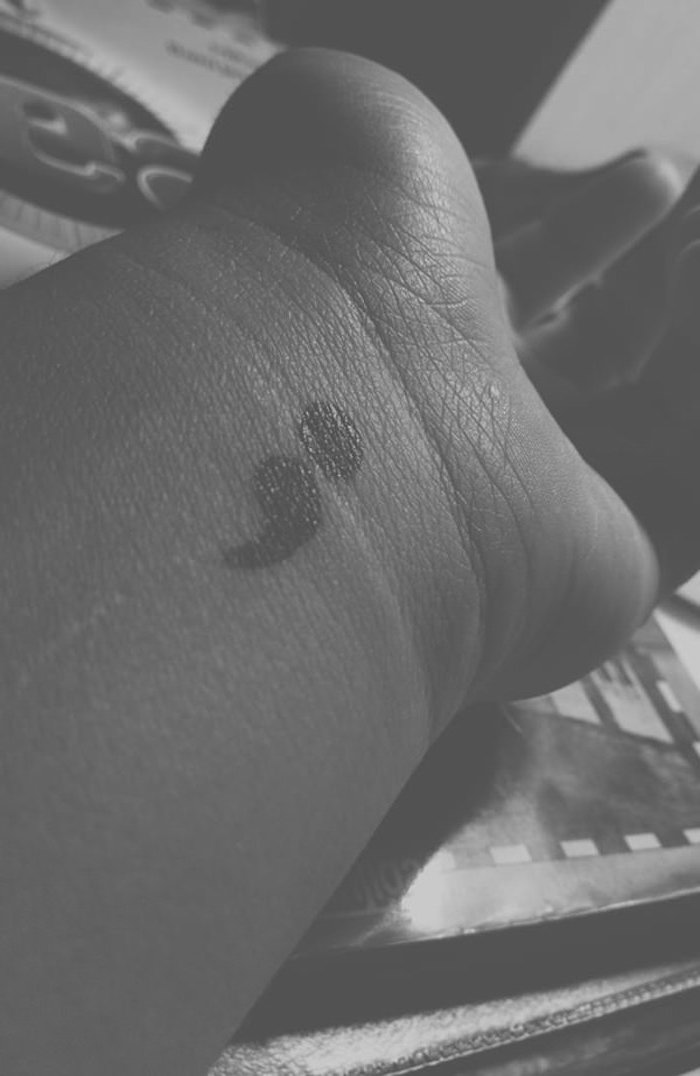 Never lose your faith in the future!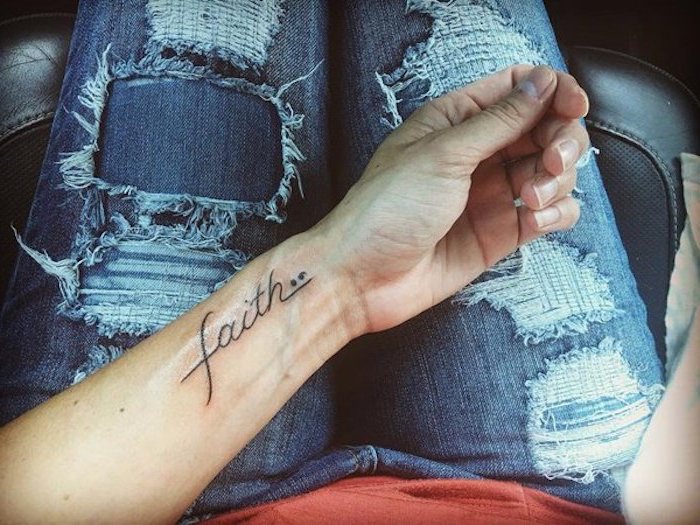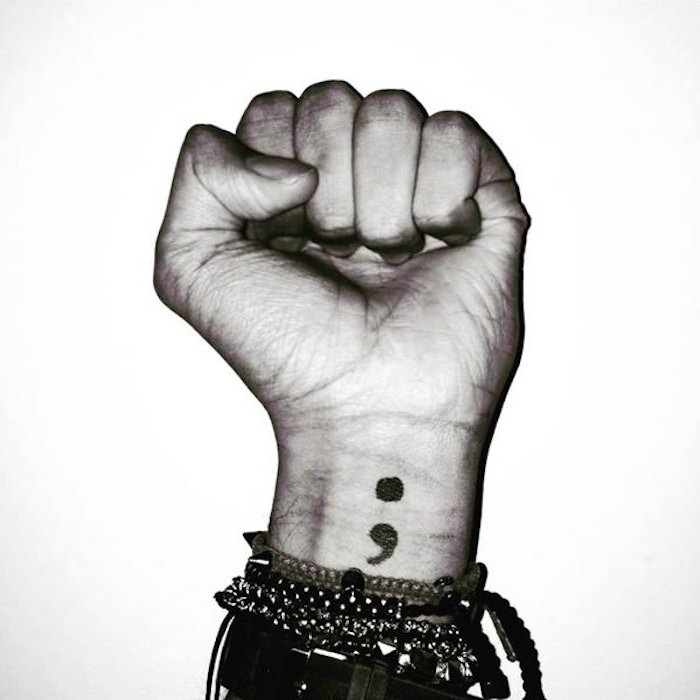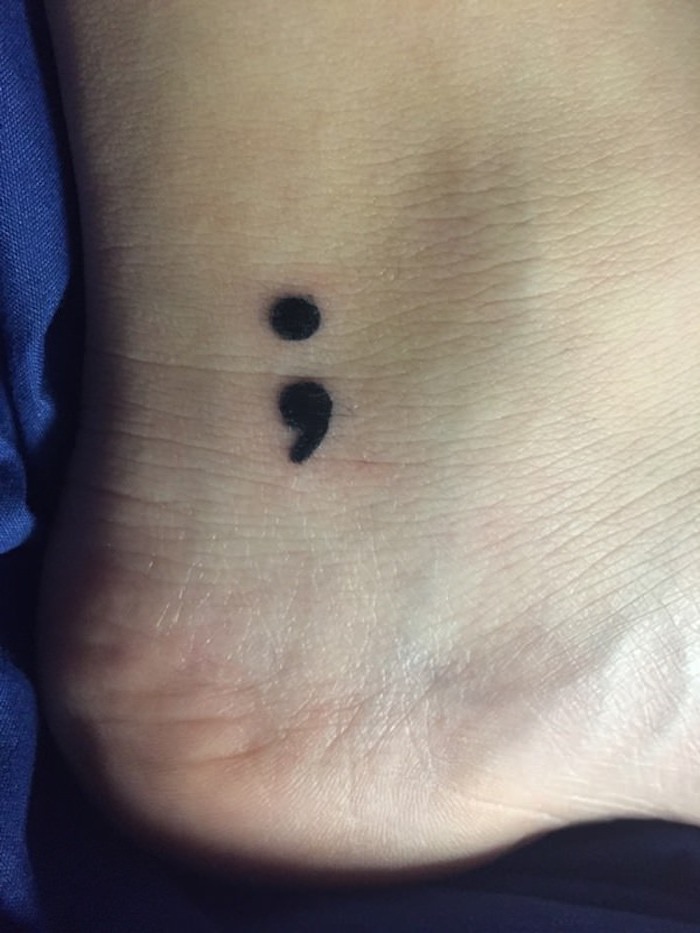 Why not get a matching semicolon tattoo with your bestie?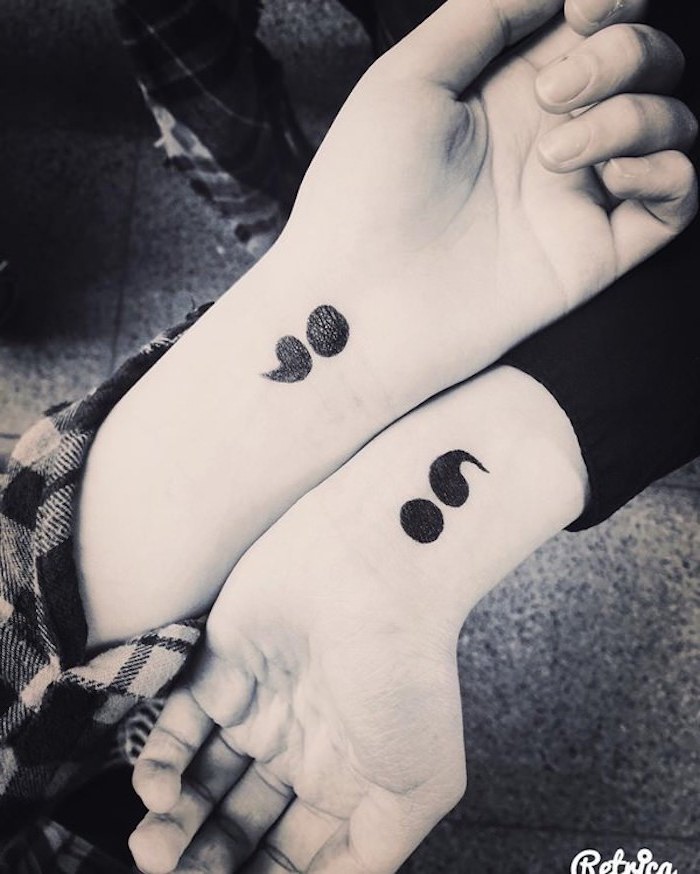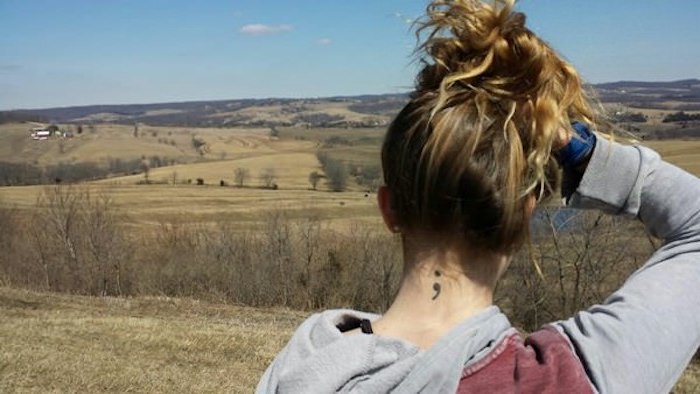 Another gorgeous, subtle design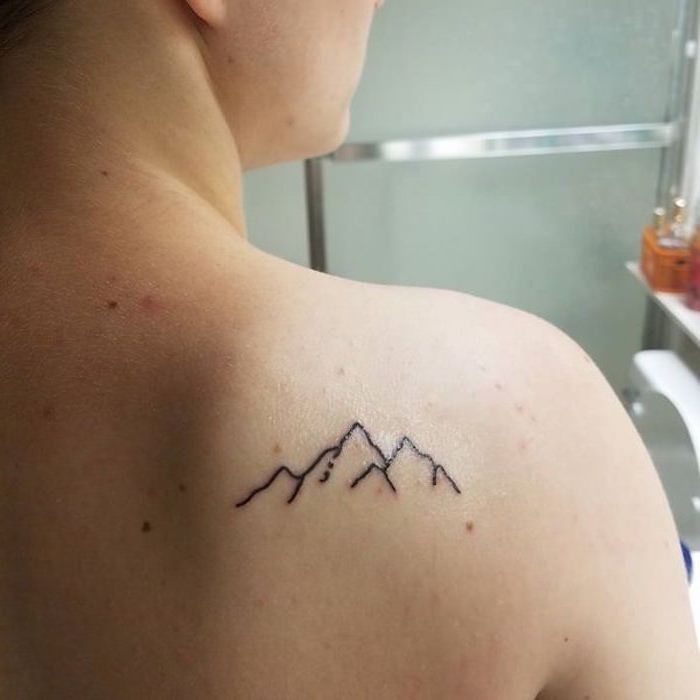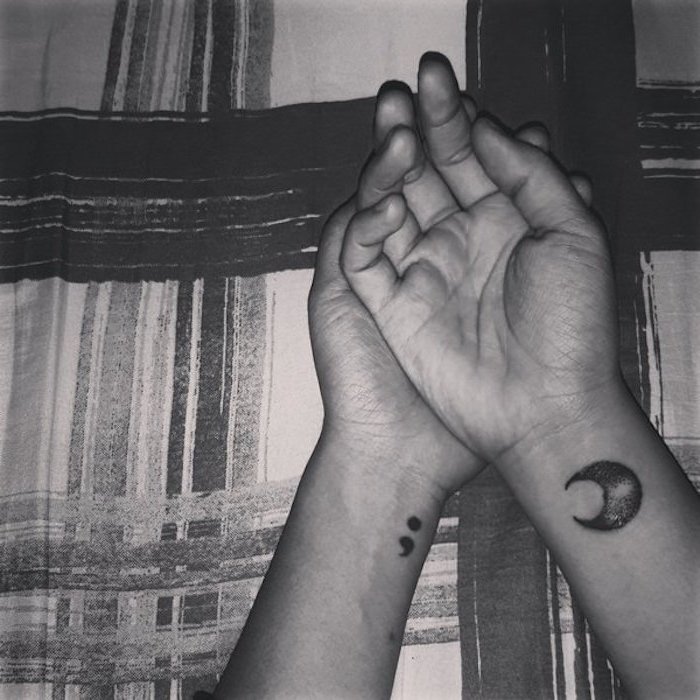 You can choose to keep your tattoo hidden…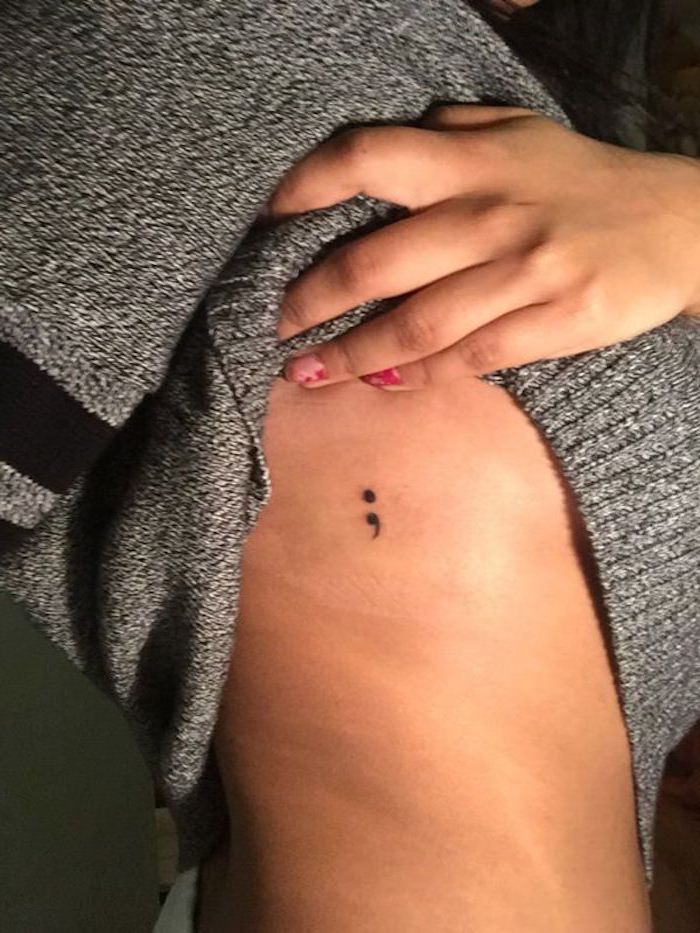 …or wear it where everyone to see: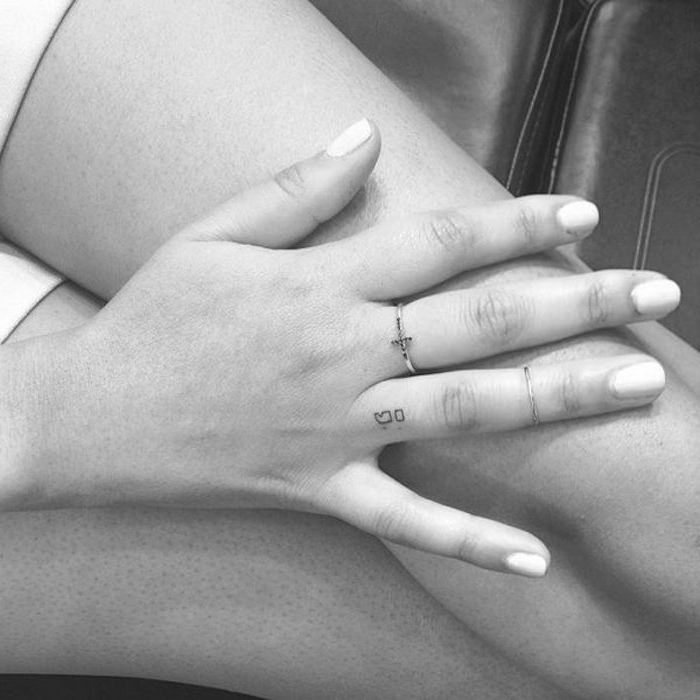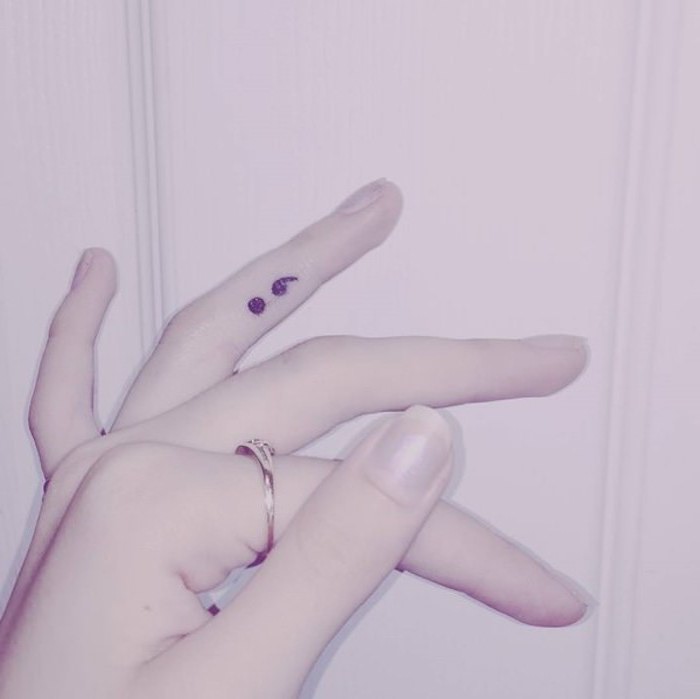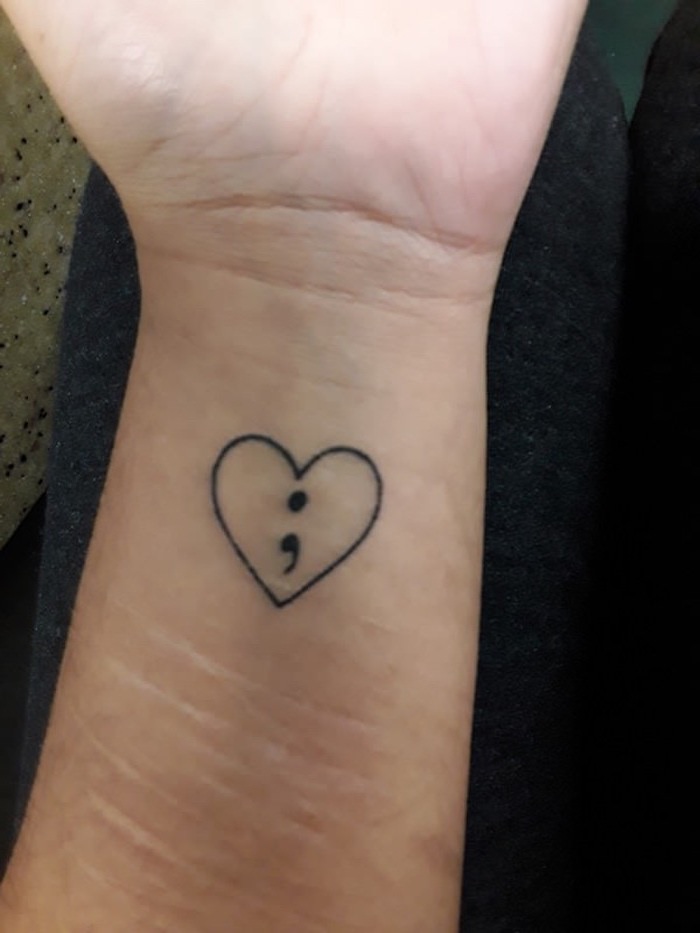 The important thing is to remind yourself that the world is not black and white…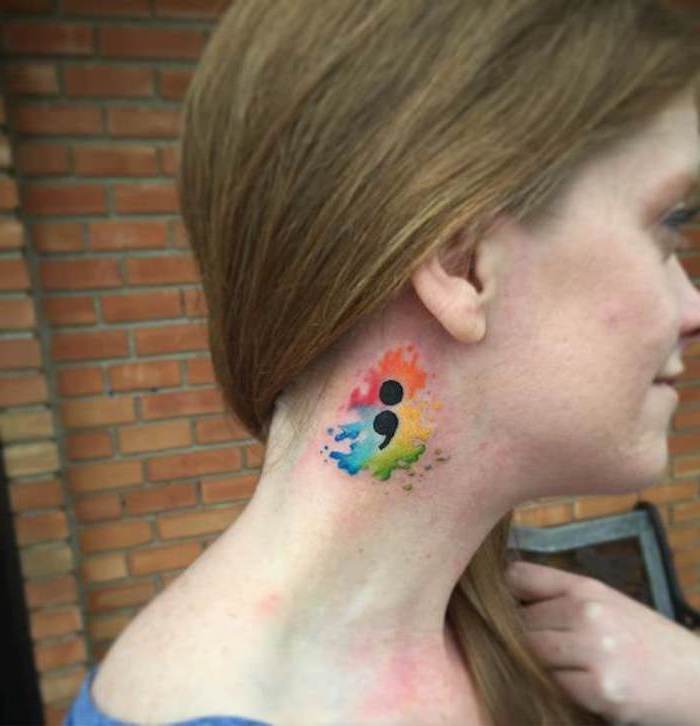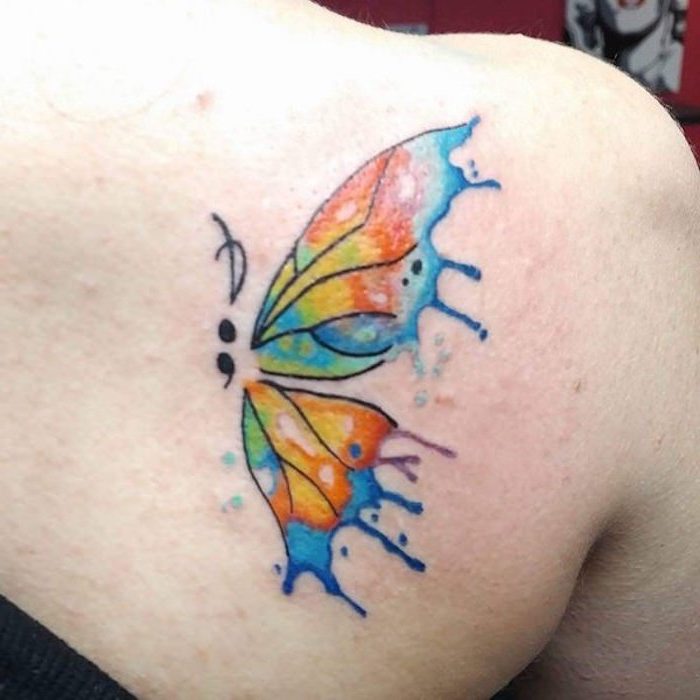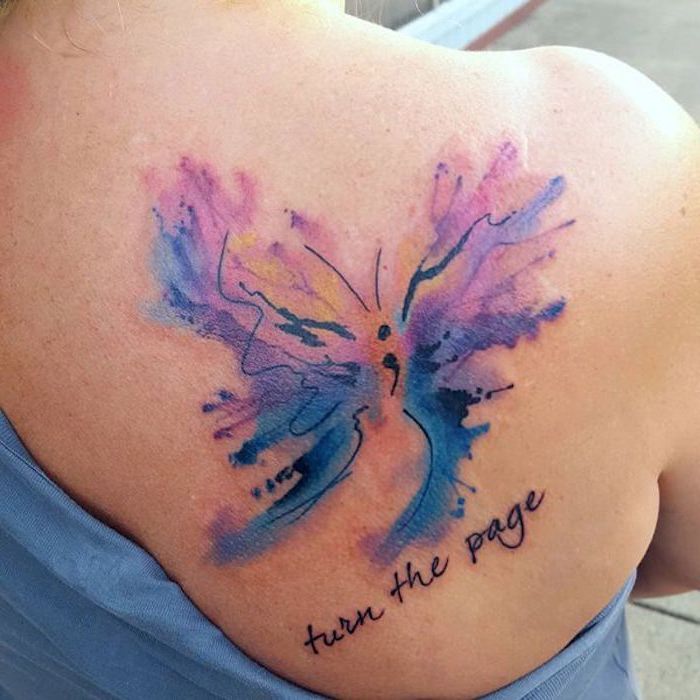 …and that better things will come!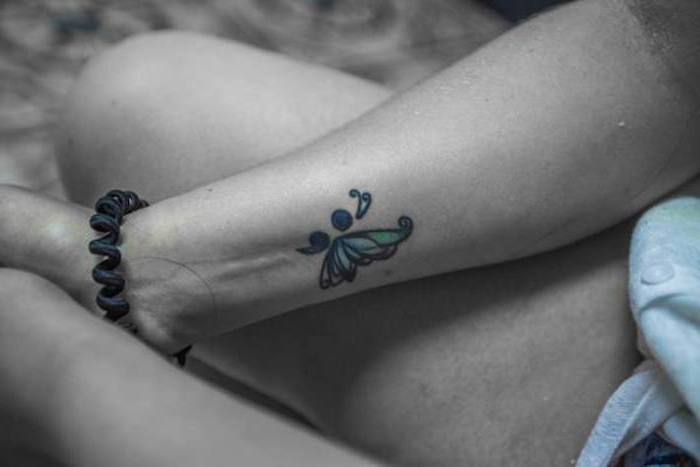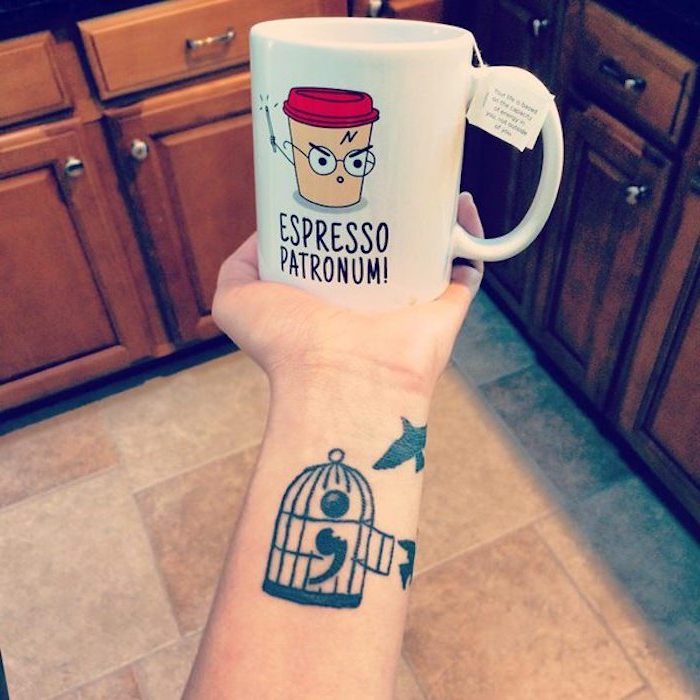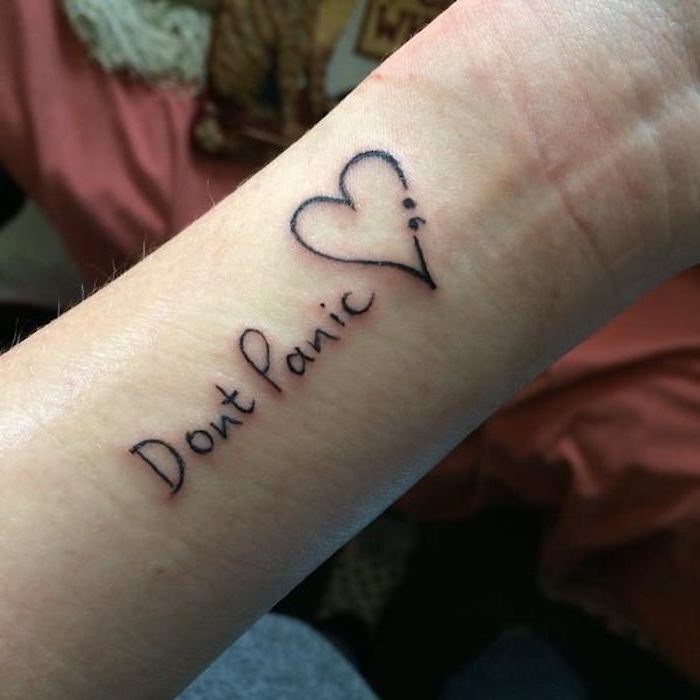 Here are a few stylish, minimalistic suggestions: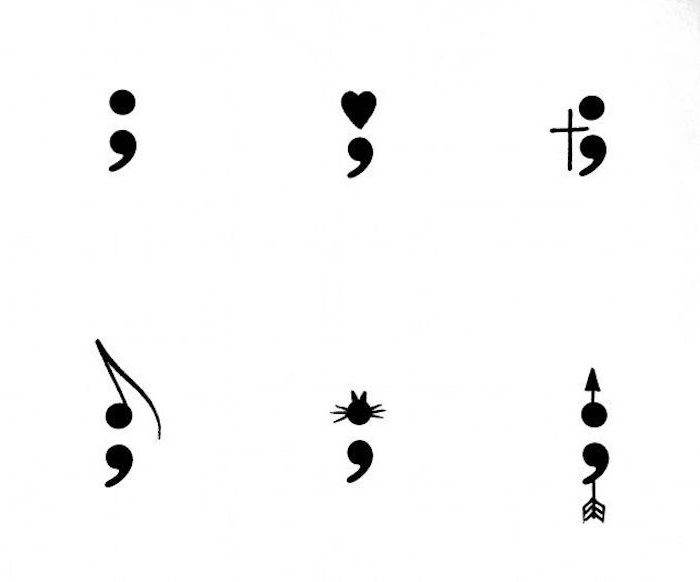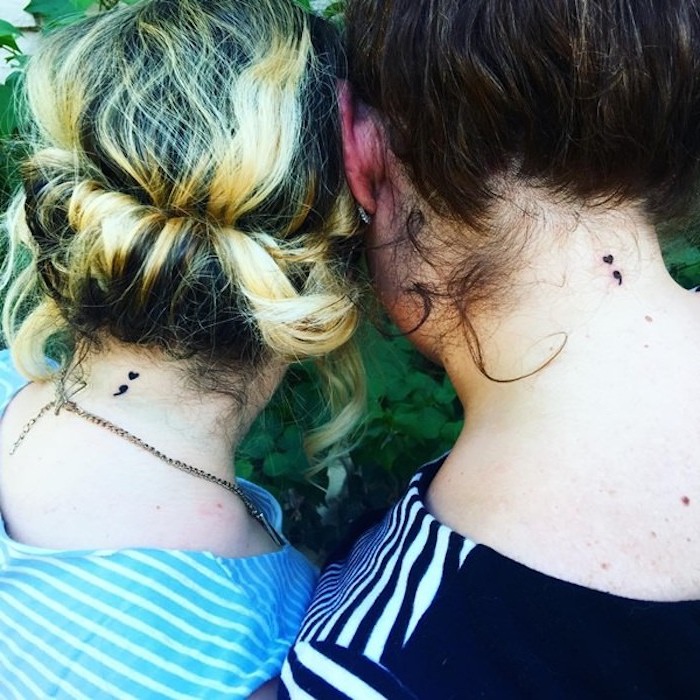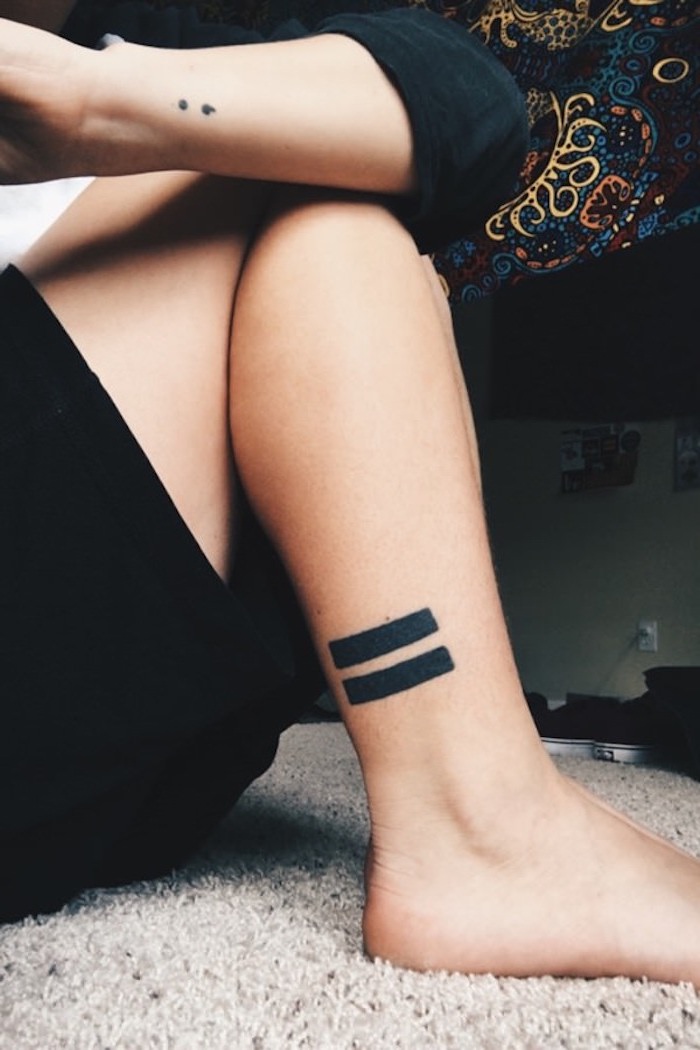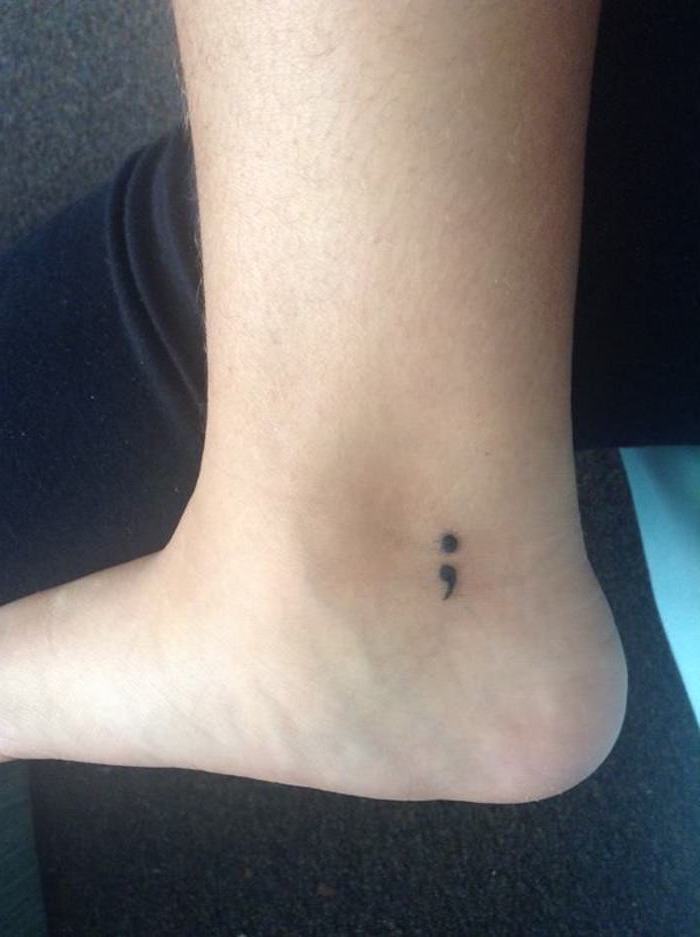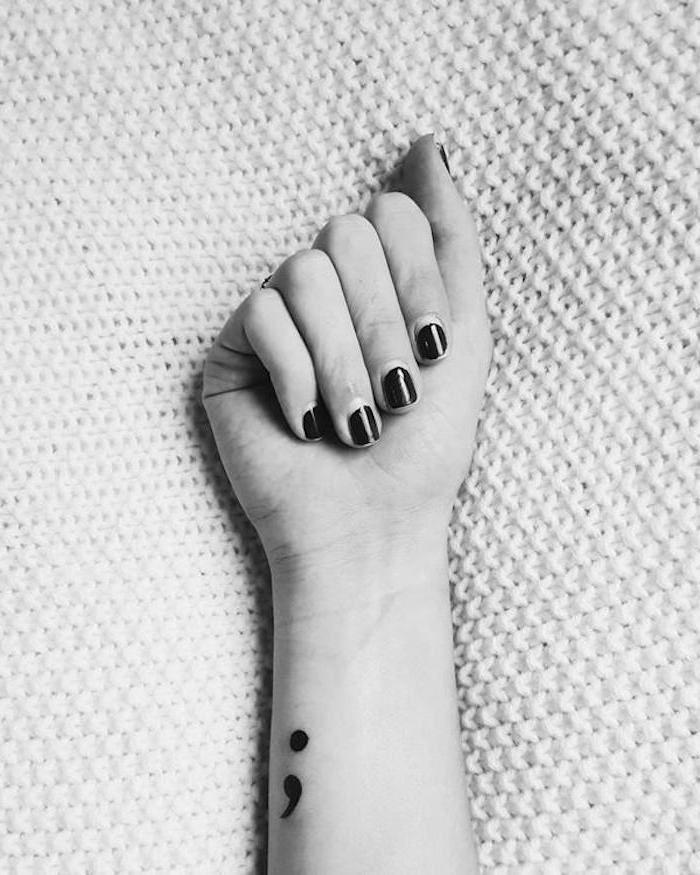 Because we can never have too many butterfly designs: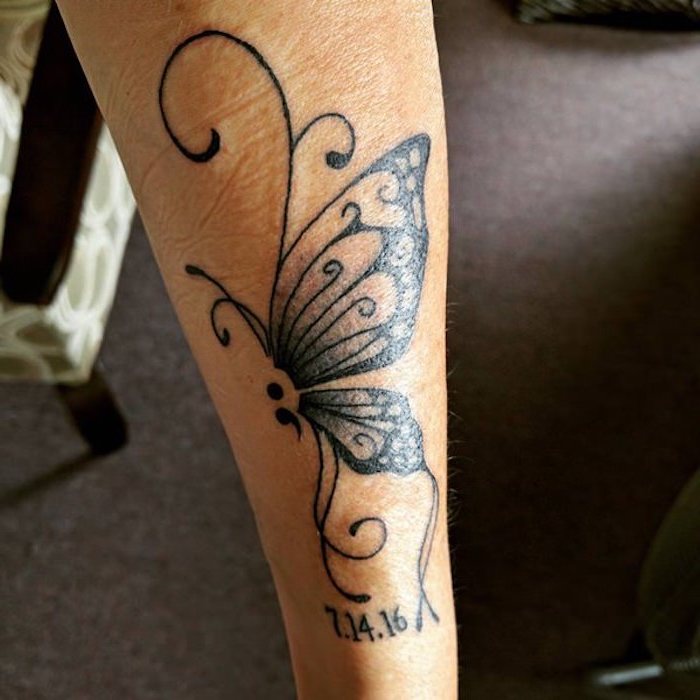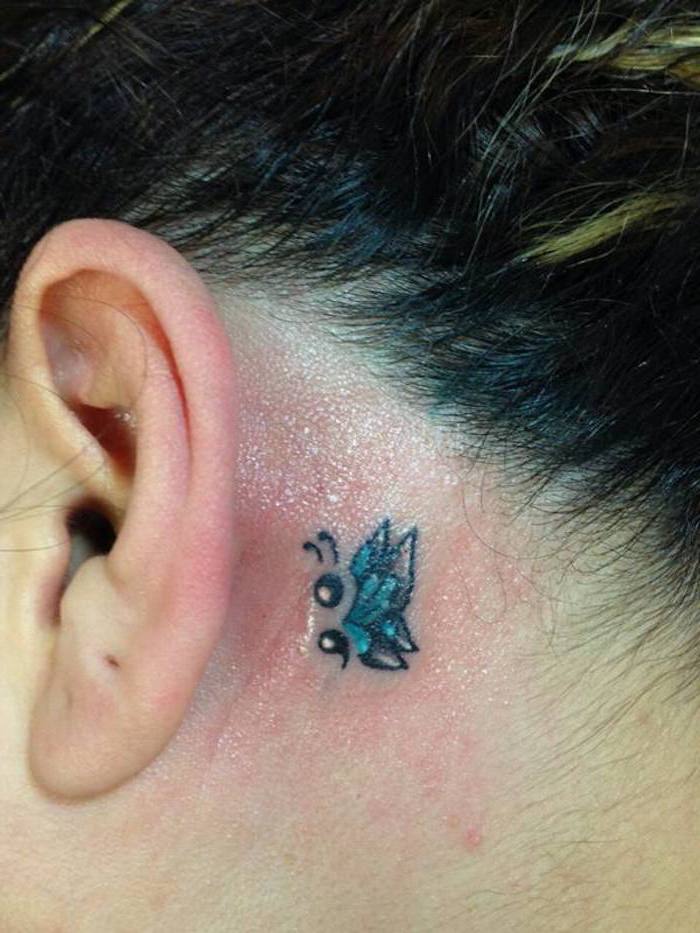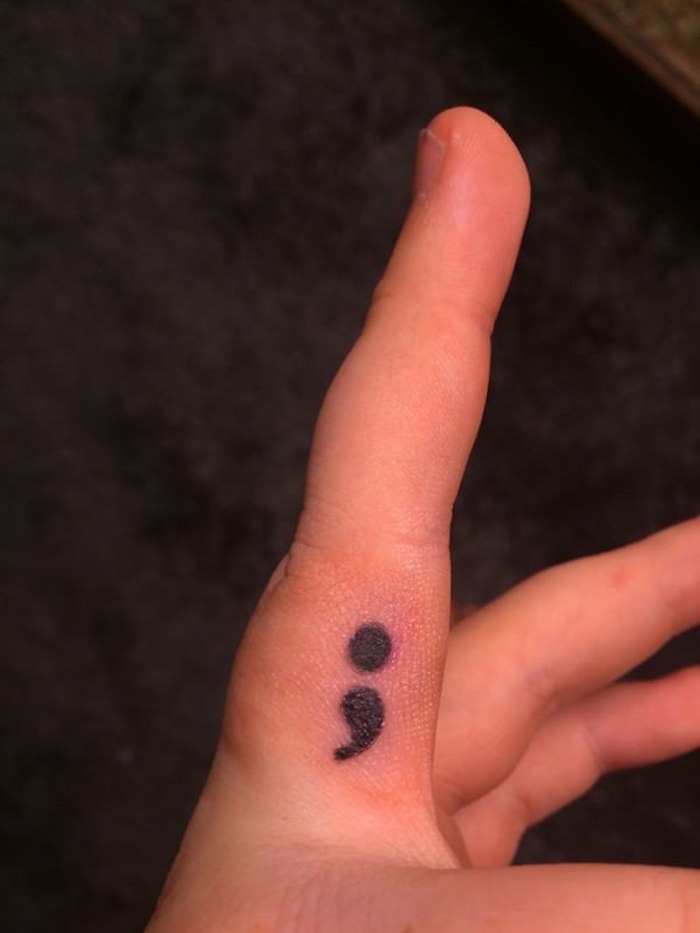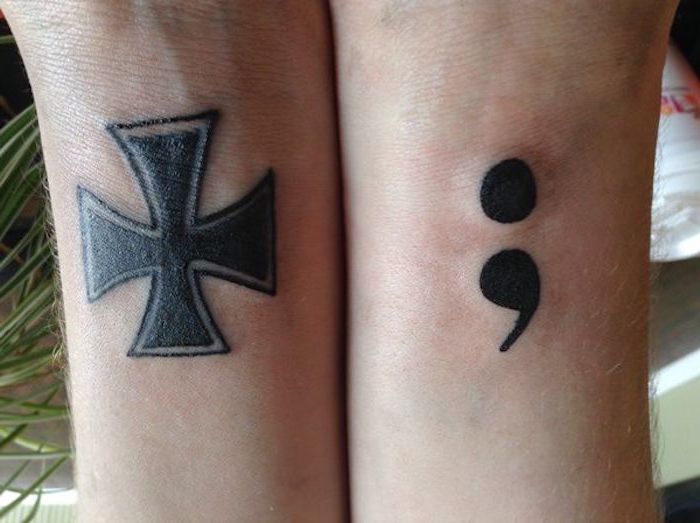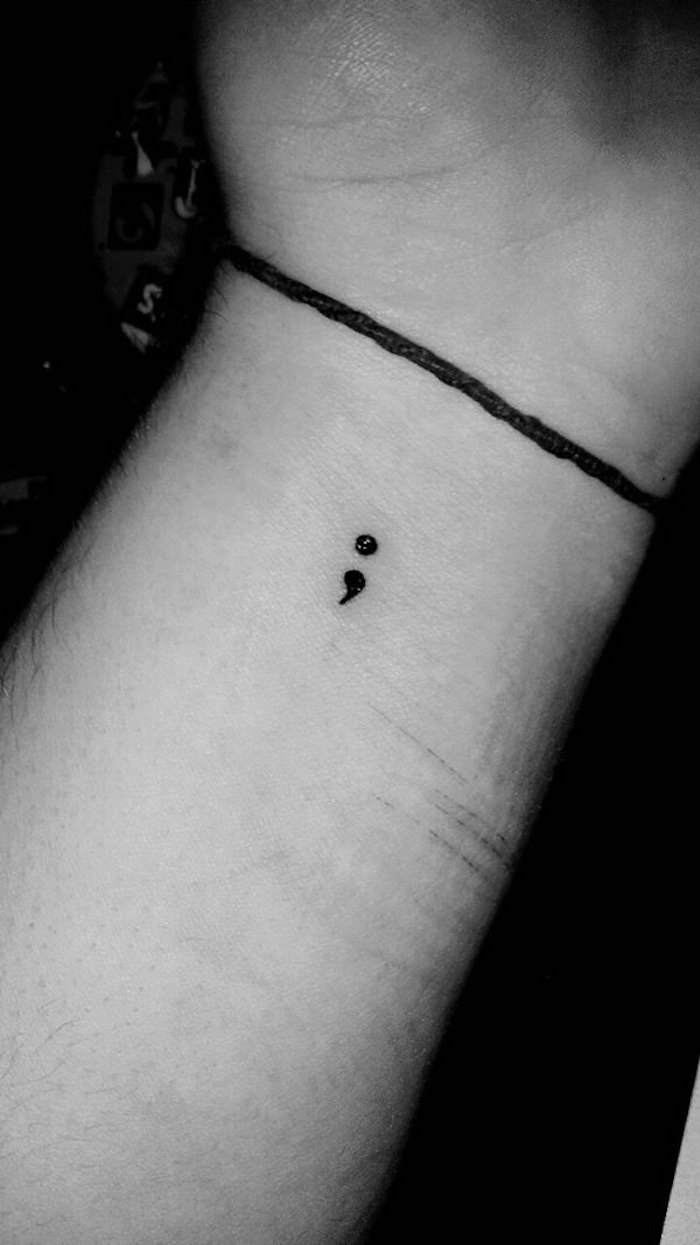 We hope that you've enjoyed our selection and have found the right semicolon tattoo among our suggestions!