Geometric shapes on the skin – more than 60 ideas for a unique geometric tattoo
The aspiration towards harmony and balance in all aspects of life is one of the greatest concerns of mankind. From the human body to the art, the harmonious aspect of the forms is considered as a real aesthetic norm. So it's no surprise that geometric tattooing is so popular among tattoo lovers and beginners alike in the art of skin. The craze for geometric tattoos can not be explained solely by their aesthetic appearance, however. Geometric shapes are everywhere in the world, the sources of inspiration are virtually inexhaustible. In addition, their harmonious appearance combined with the many motifs creates an original and deeply symbolic design.
 Geometric tattoo or the aesthetics of harmony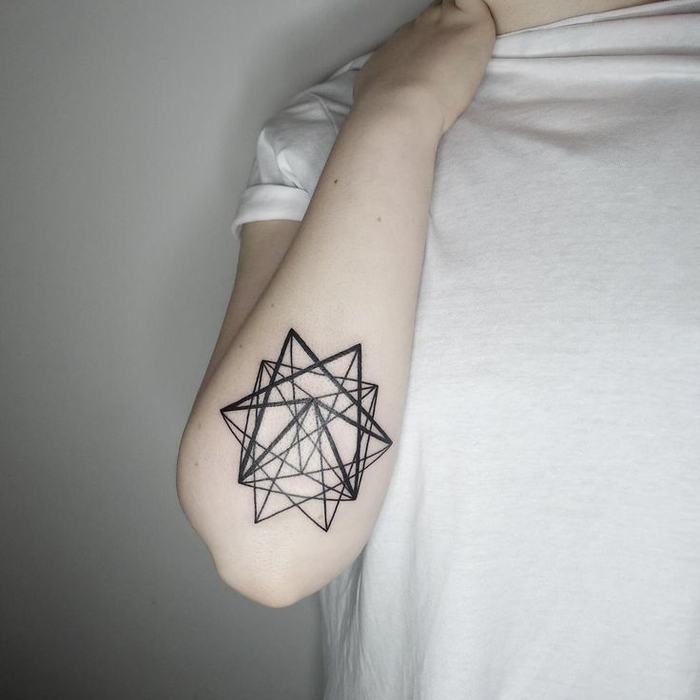 The meaning 
The geometric tattoo very often represents a design with repetitive forms harmoniously arranged to form a symbolic whole. This representation of simple forms and their ordering by the tattooist evokes harmony, balance and precision that is observed everywhere in nature. The ambition to reduce the world to its simplest forms also reveals a desire to know the nature of everything around us. The fragmentation of an image is also opposed to the tendency of the man to think too much, to over-analyse and to complicate. The simple and geometric tattoo thus poses a whole new look on the world and nature. Some designs offer a semi-geometric representation, which symbolises the principle of the interconnection of all things in the universe.
A poetic tattoo that combines geometric shapes with nature's motifs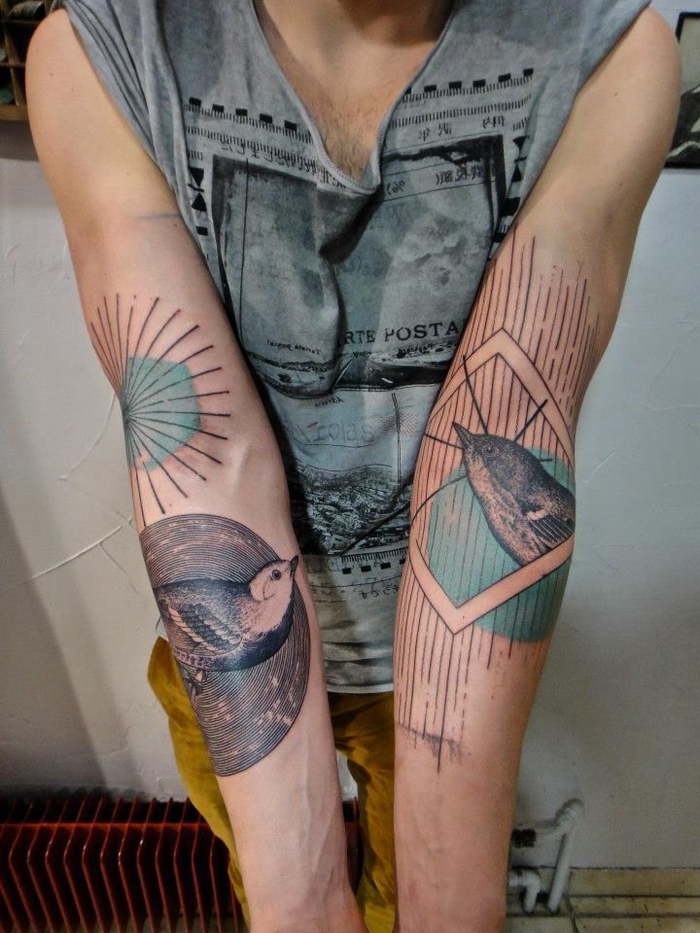 Fox tattoo in a geometric style – a striking, complex and delicate design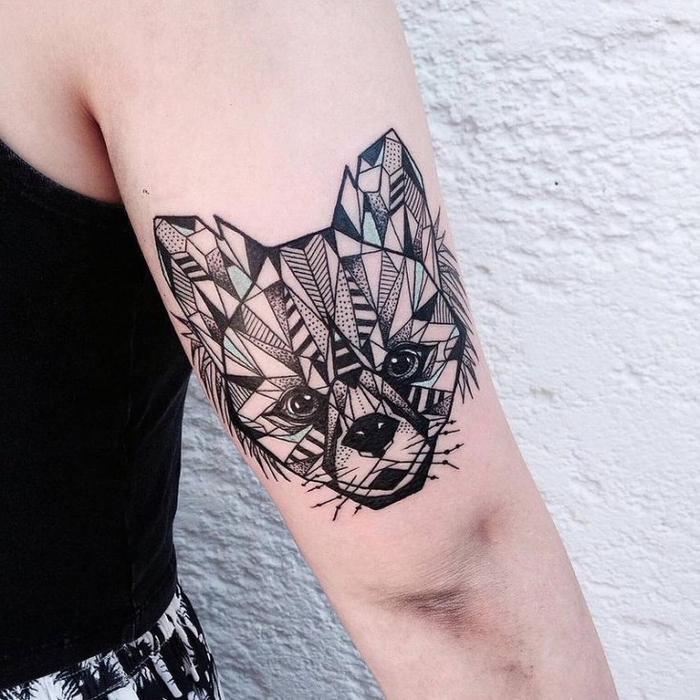 Dotted tattoo and geometric shapes in a futuristic spirit
Geometric bear – symbol of male strength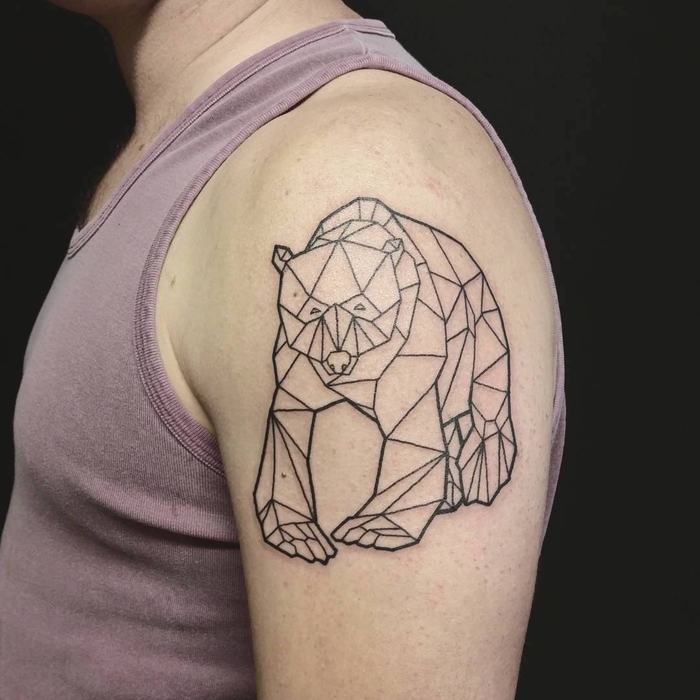 Pretty rose inside a circle which reminds us of church windows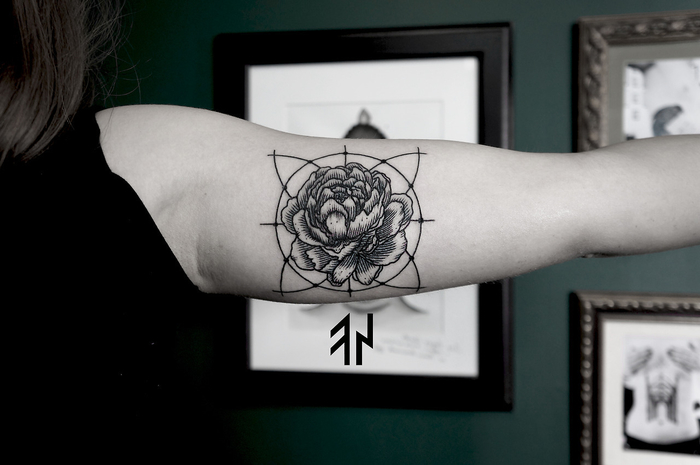 Minimalist tattoo with three crystals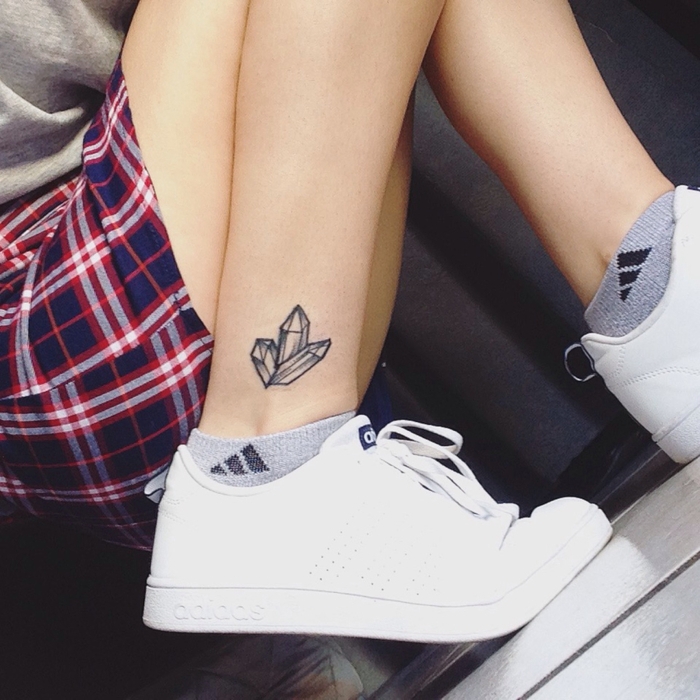 Get an impressive tattoo – an original idea for great adventurers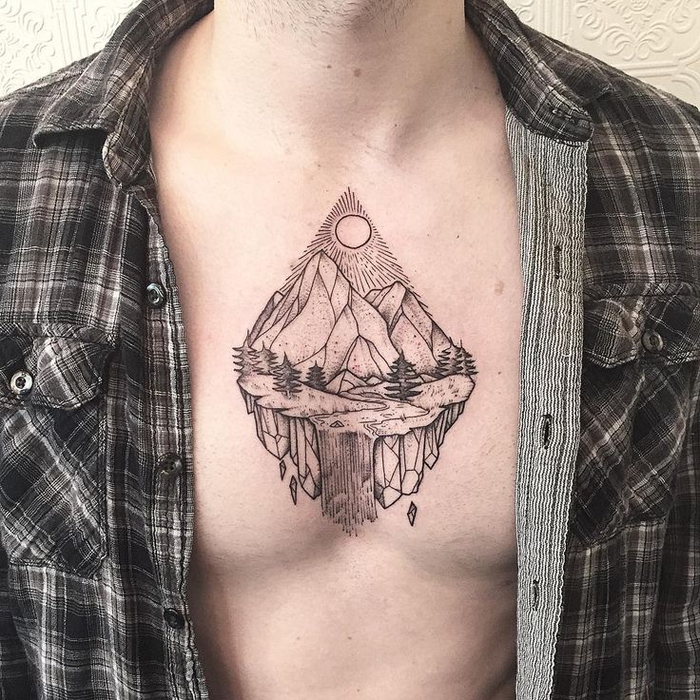 Behind the coolness of this pineapple hides a deeper meaning – "Stand tall, wear a crown, and be sweet on the inside."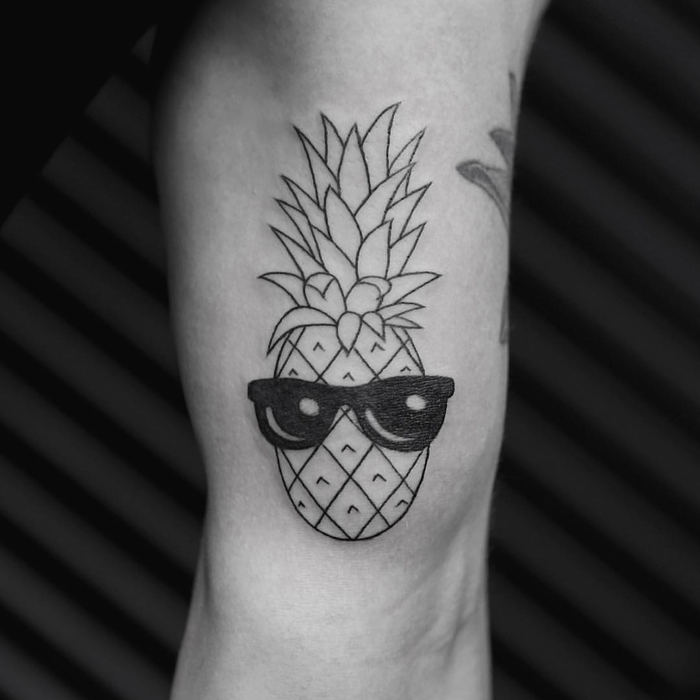 Vertical geometric tattoo that associates several intertwined triangles to the mystical symbol of the ouroboros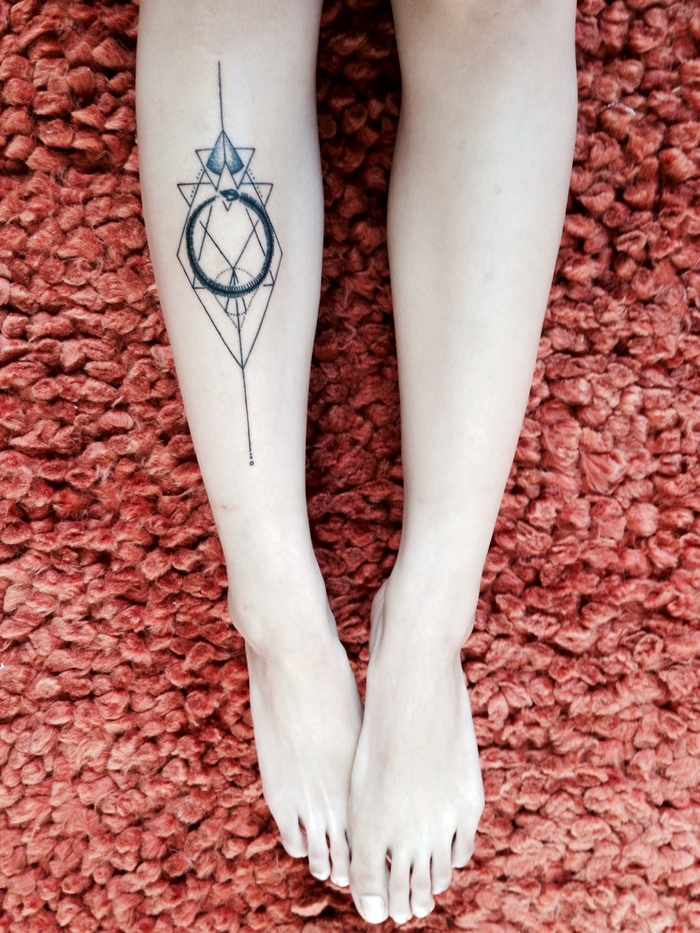 Horus eye tattoo inserted in a triangle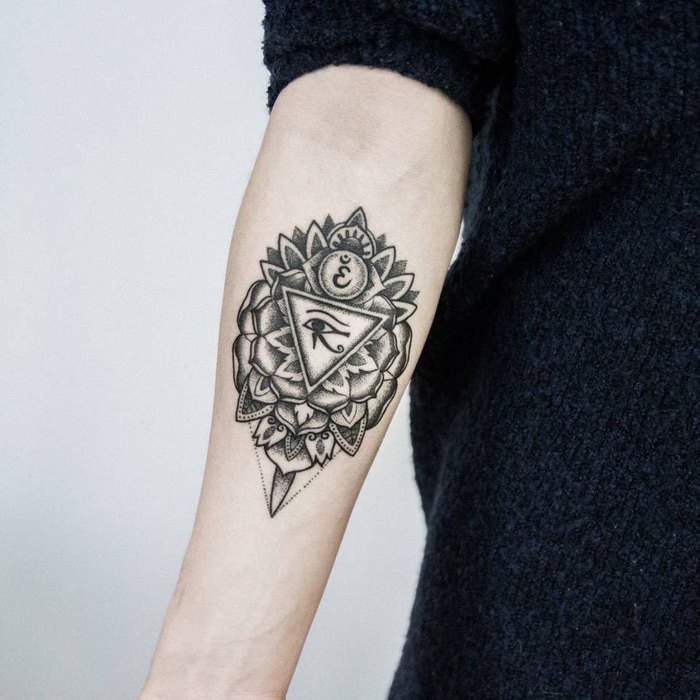 Arrow inside a diamond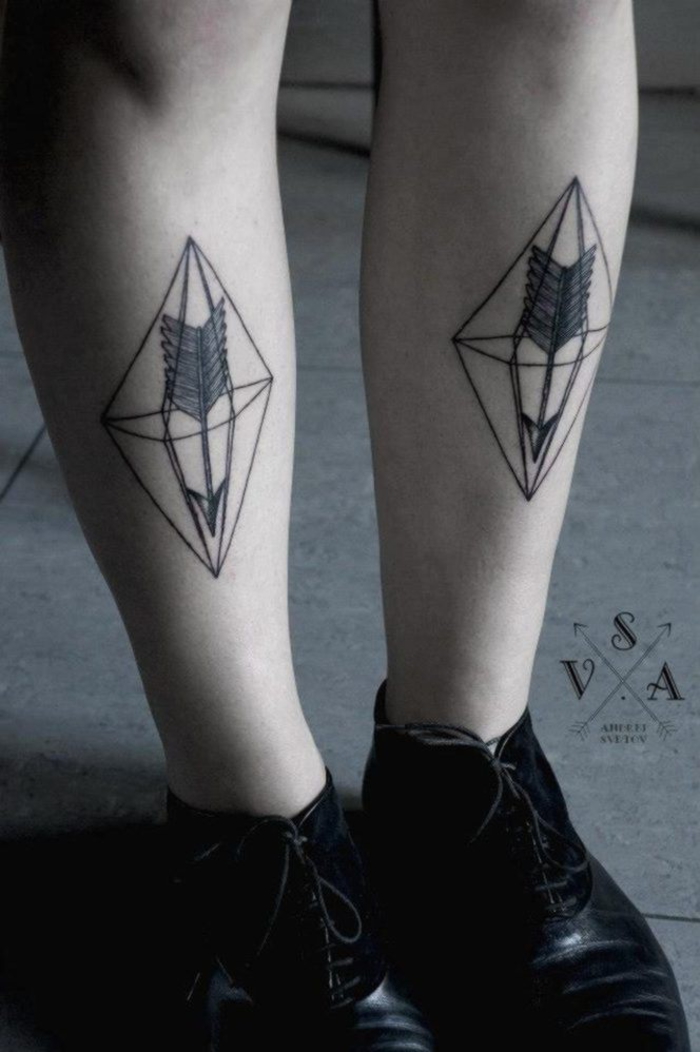 Majestic geometric tattoo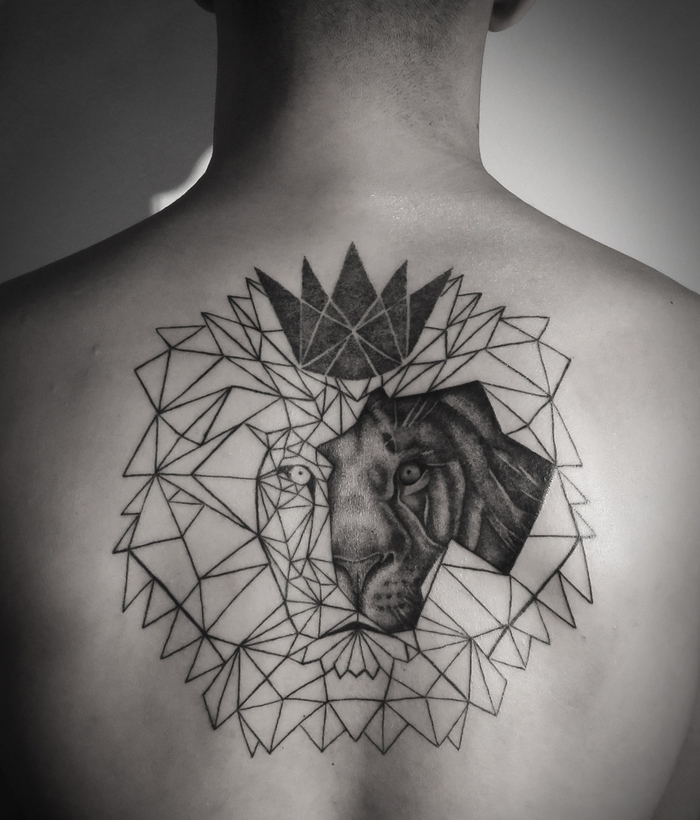 Vertical broken down tattoo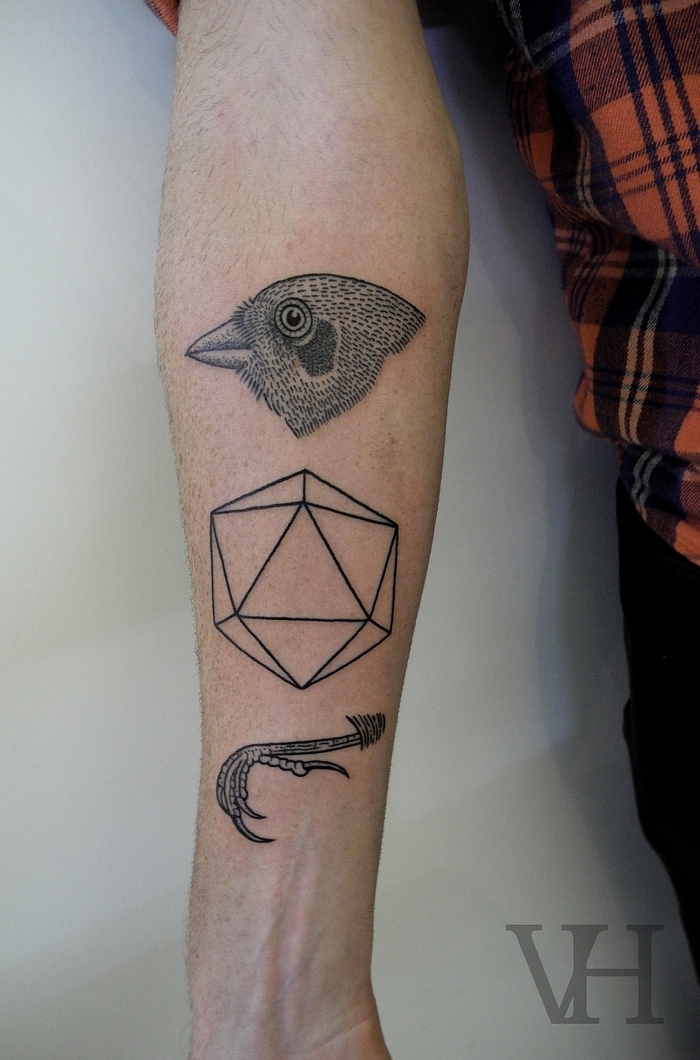 Minimalistic tattoos in geometric style on different parts of the body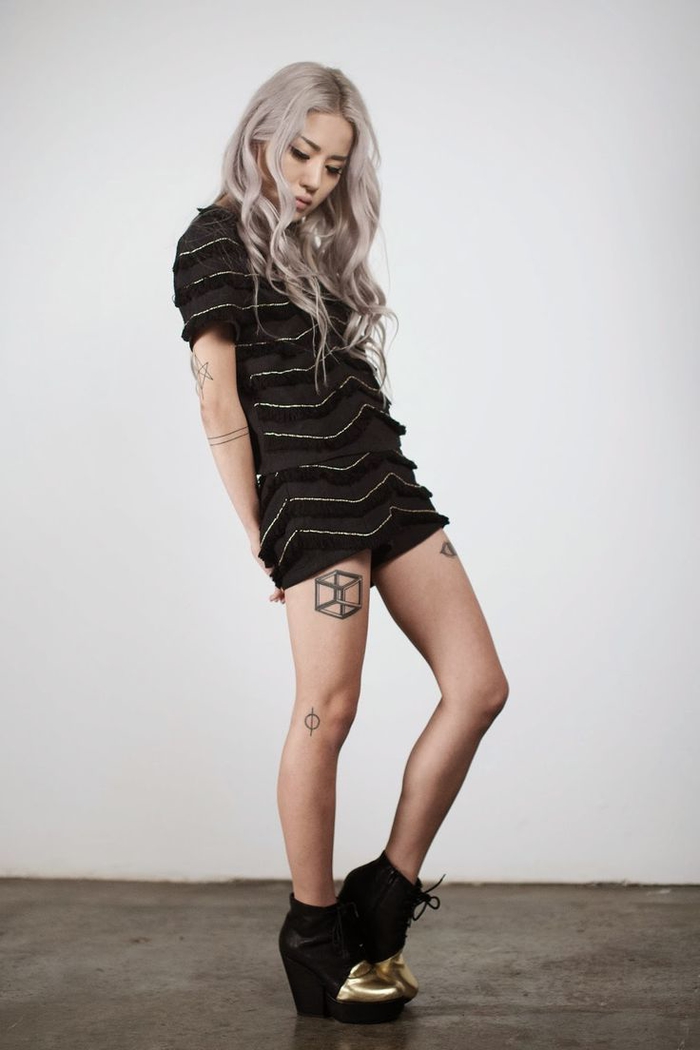 Bee with geometric wings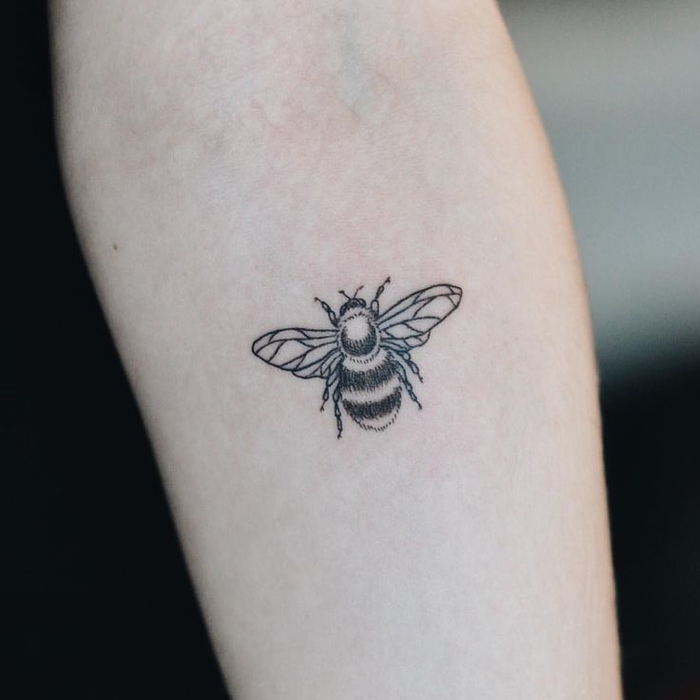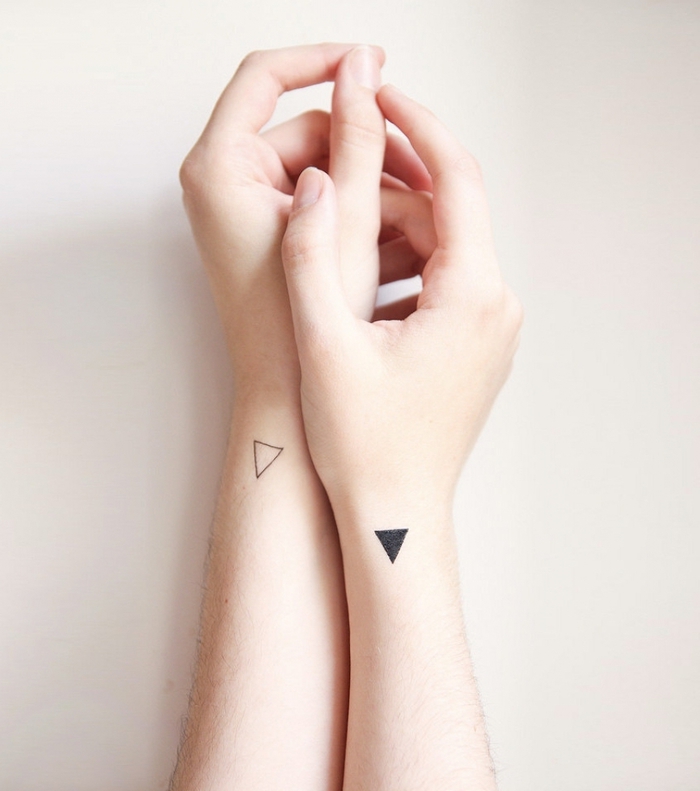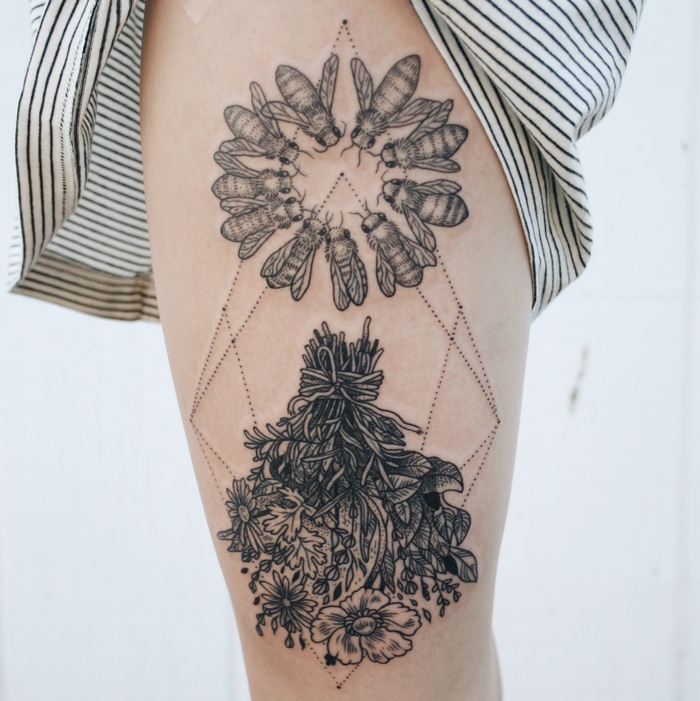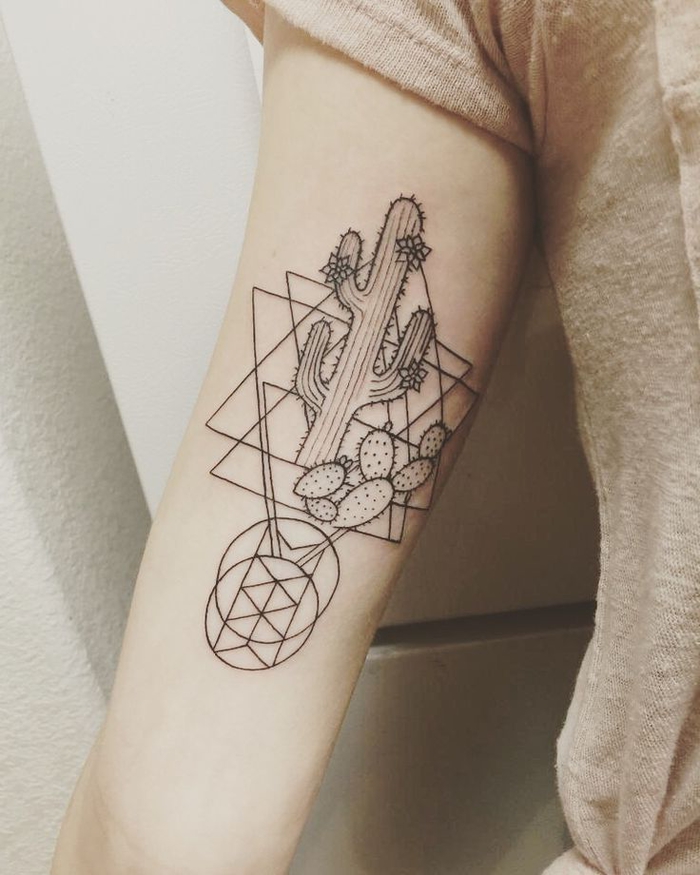 Abstract circle pattern on the whole arm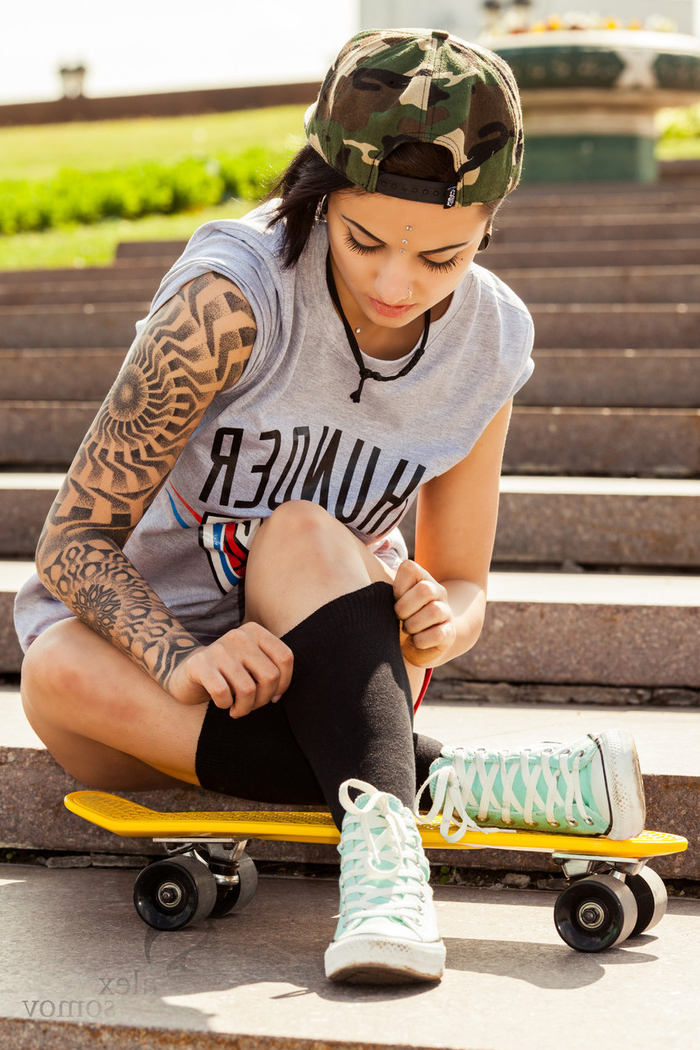 Watercolour trend geometric tattoos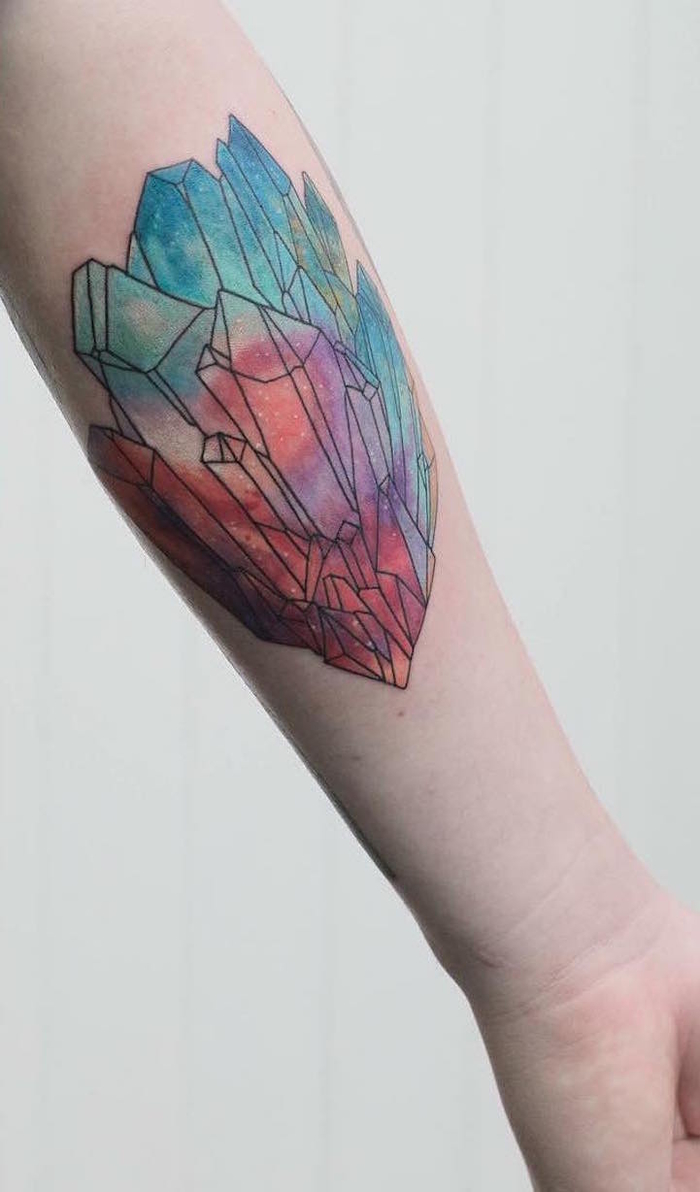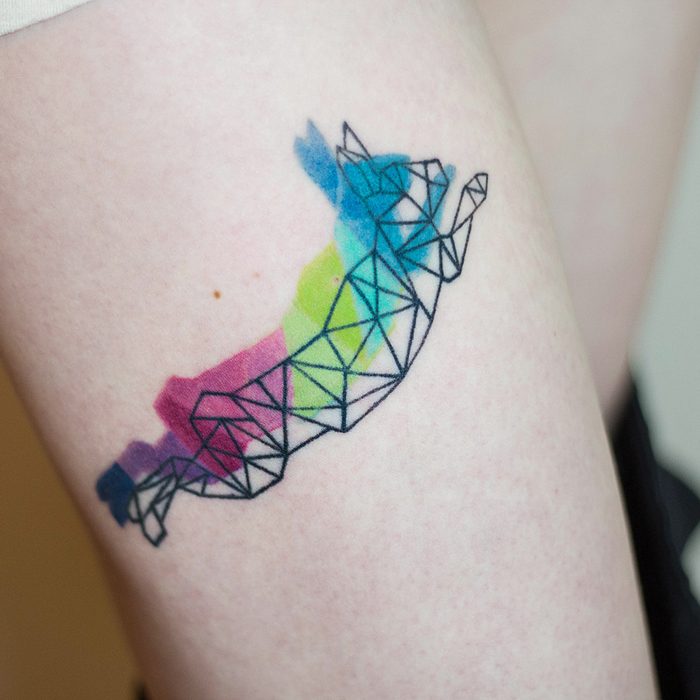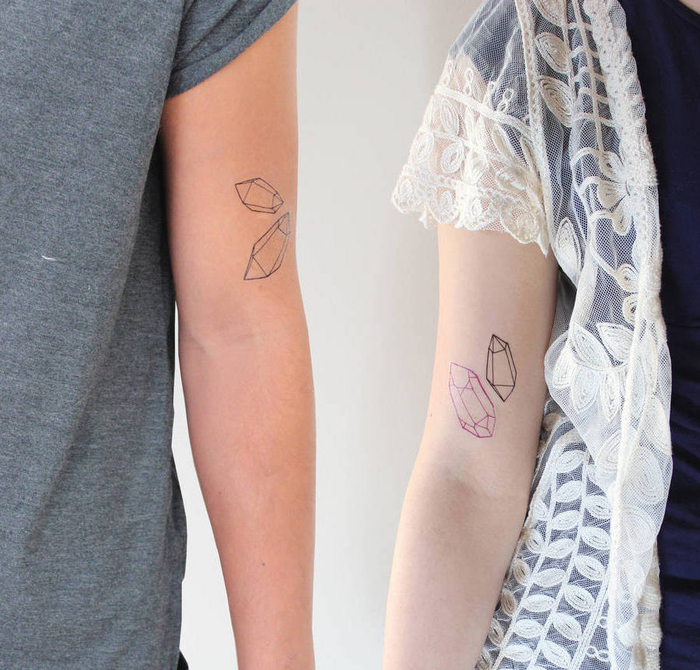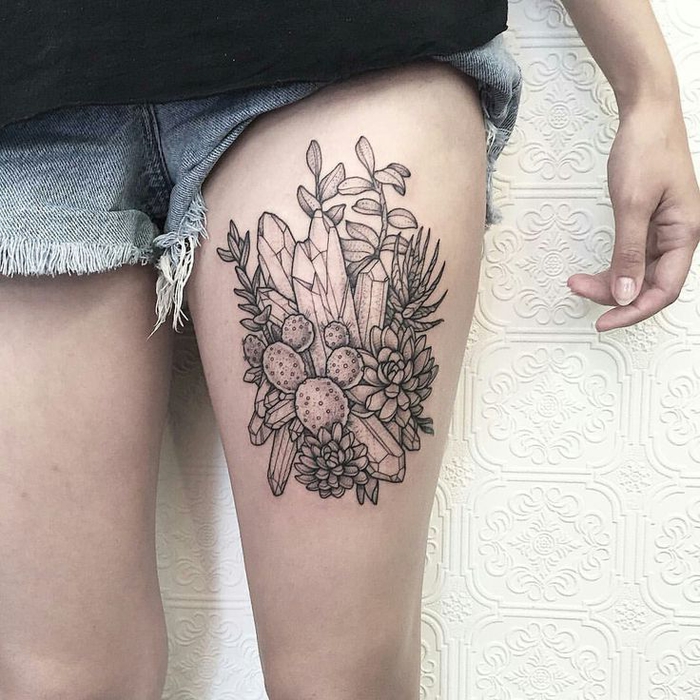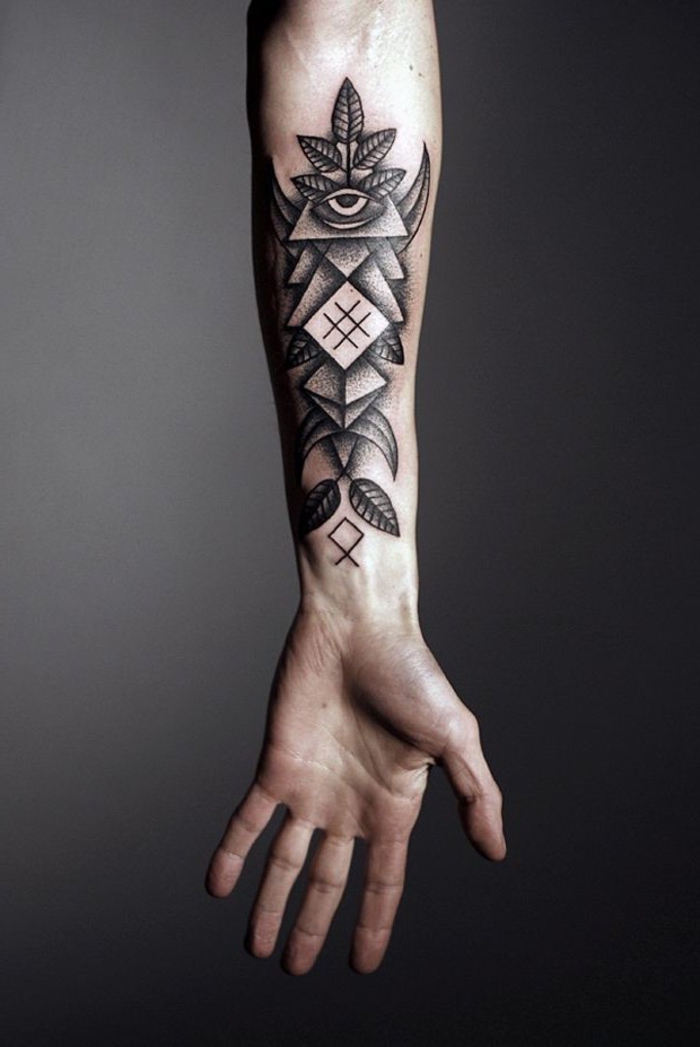 Two styles, one tattoo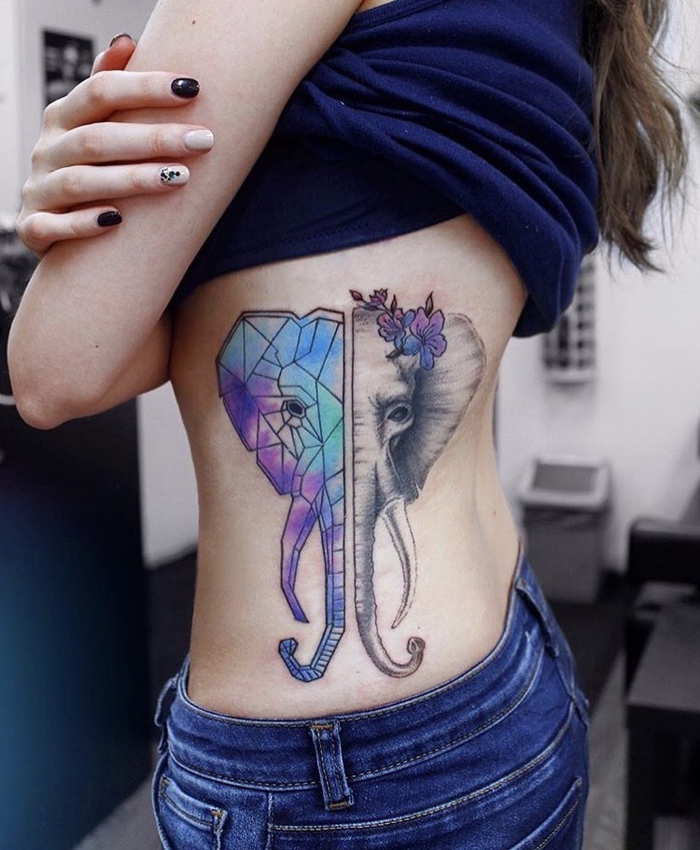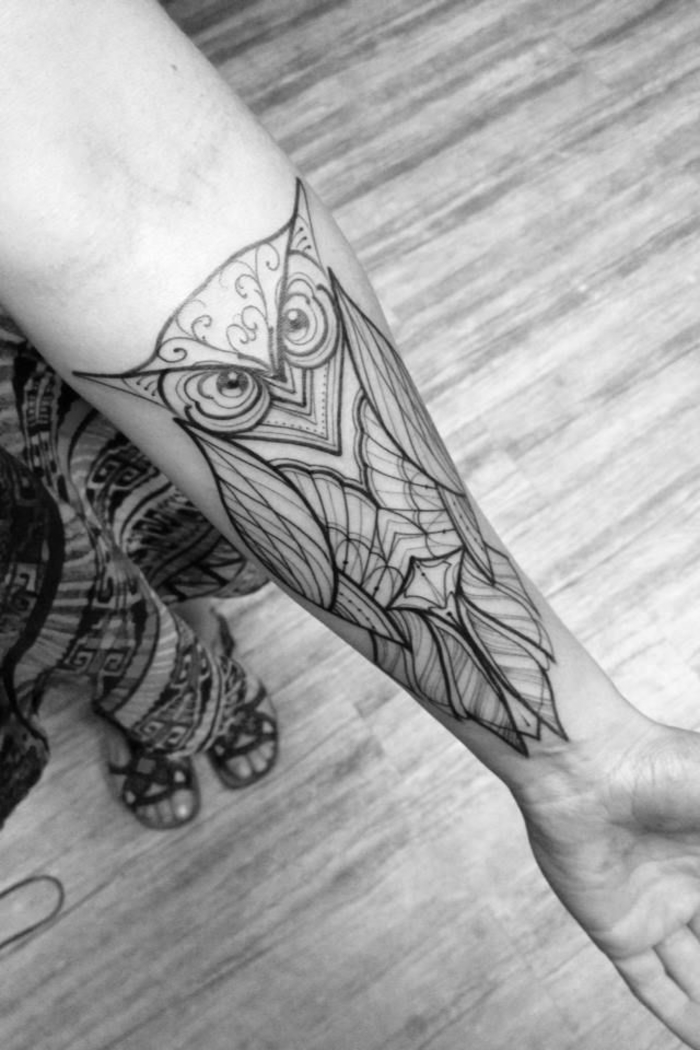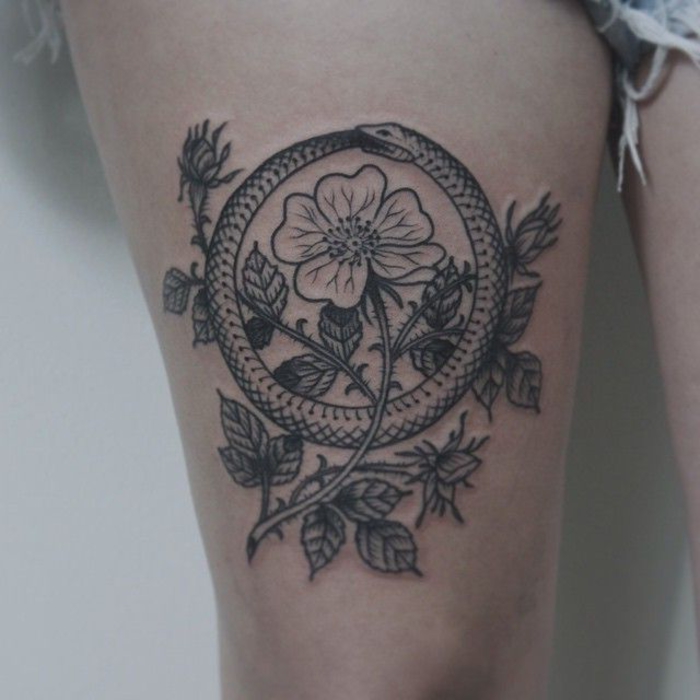 Flower of life tattoo – one of the most popular symbols in sacred geometry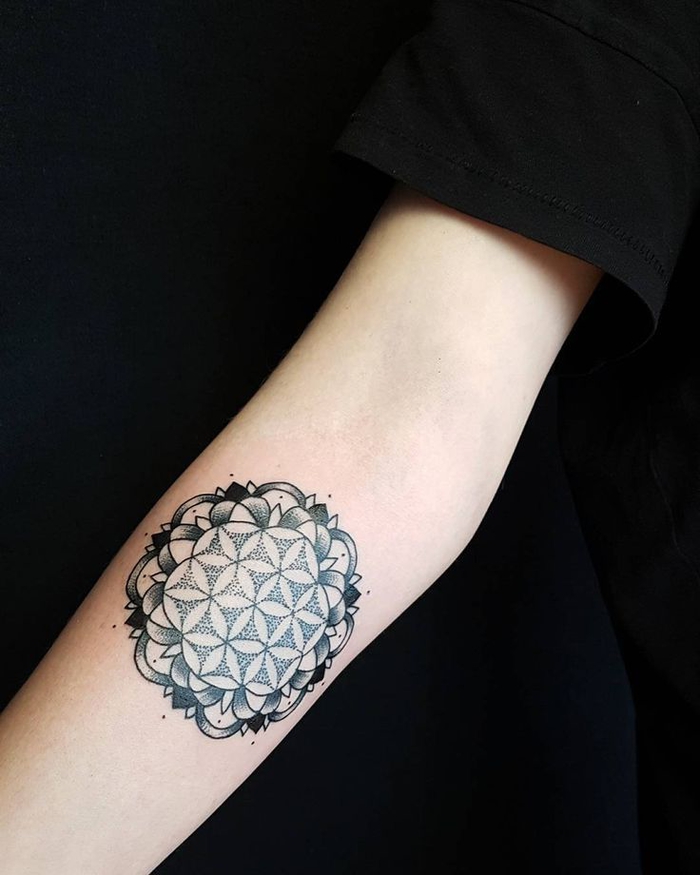 Geometric mandala composed of intertwined triangles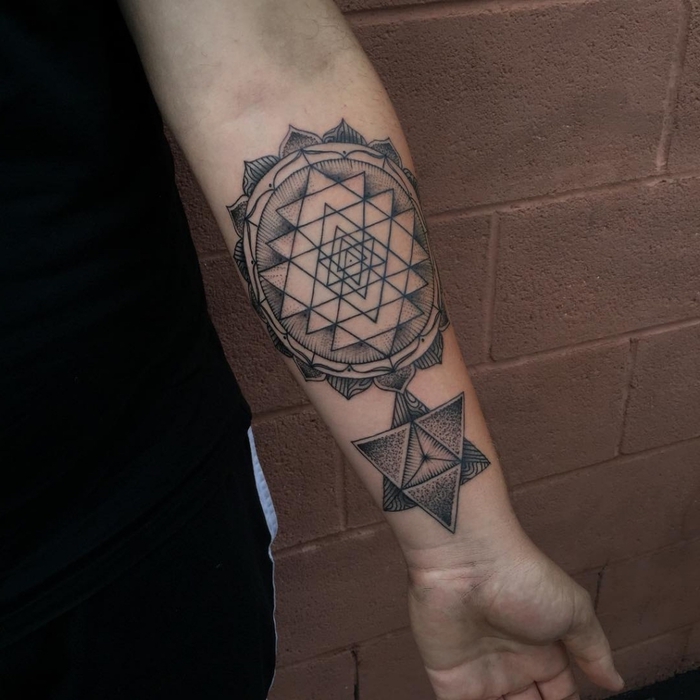 Perfectly symmetrical forearm tattoo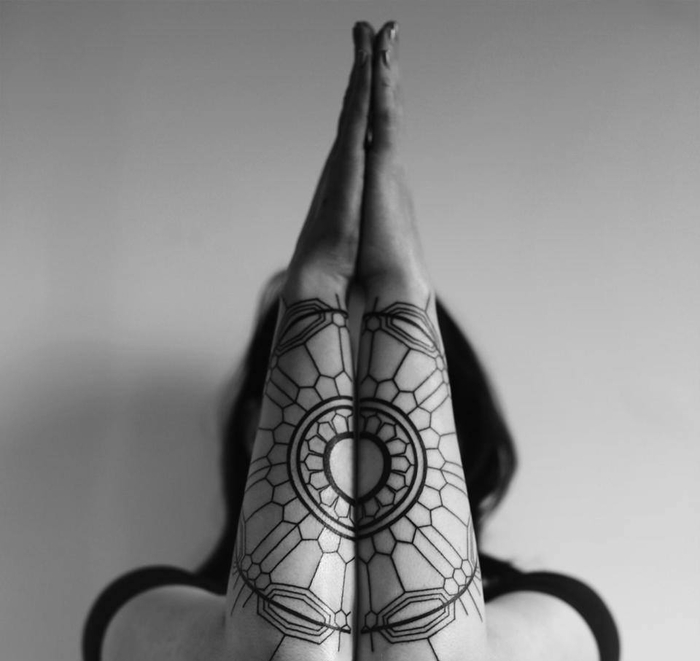 A geometric arrow tattoo is always a good choice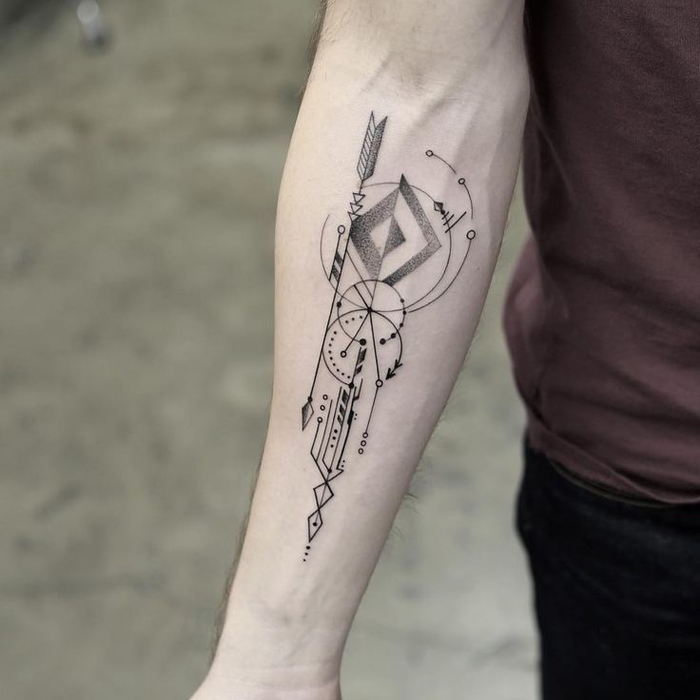 The many facets of life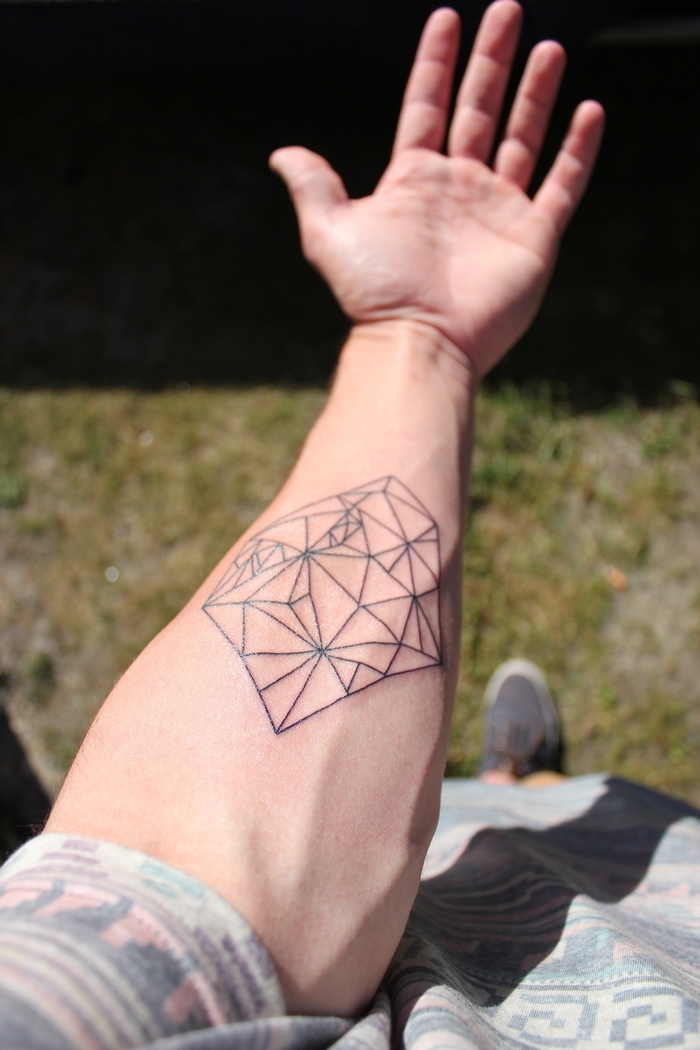 Geometric tattoo influences fashion – a tattoo effect tights for an original grunge look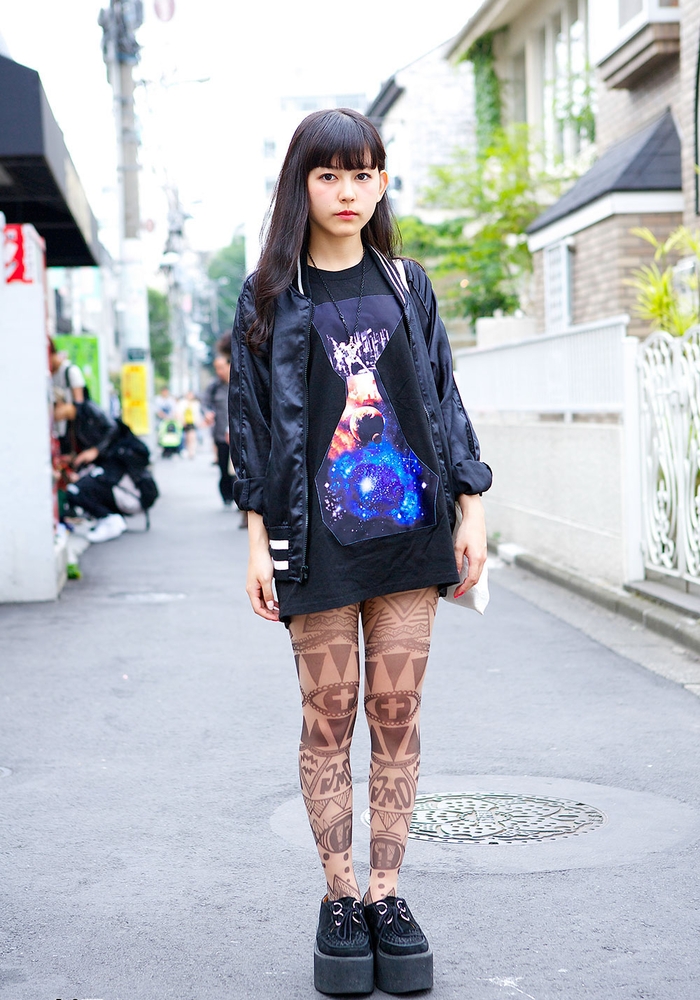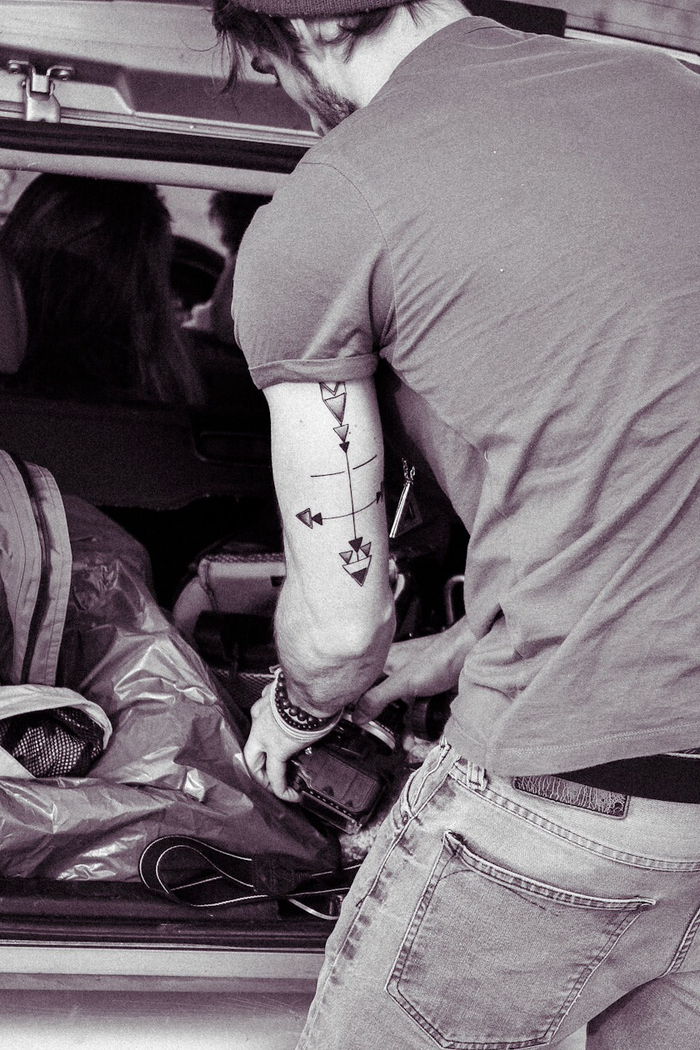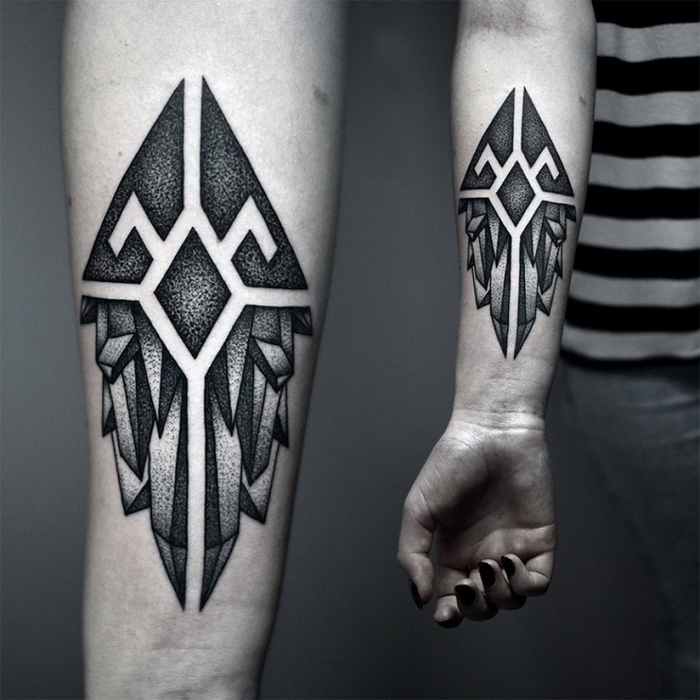 Stylised flower with coloured squares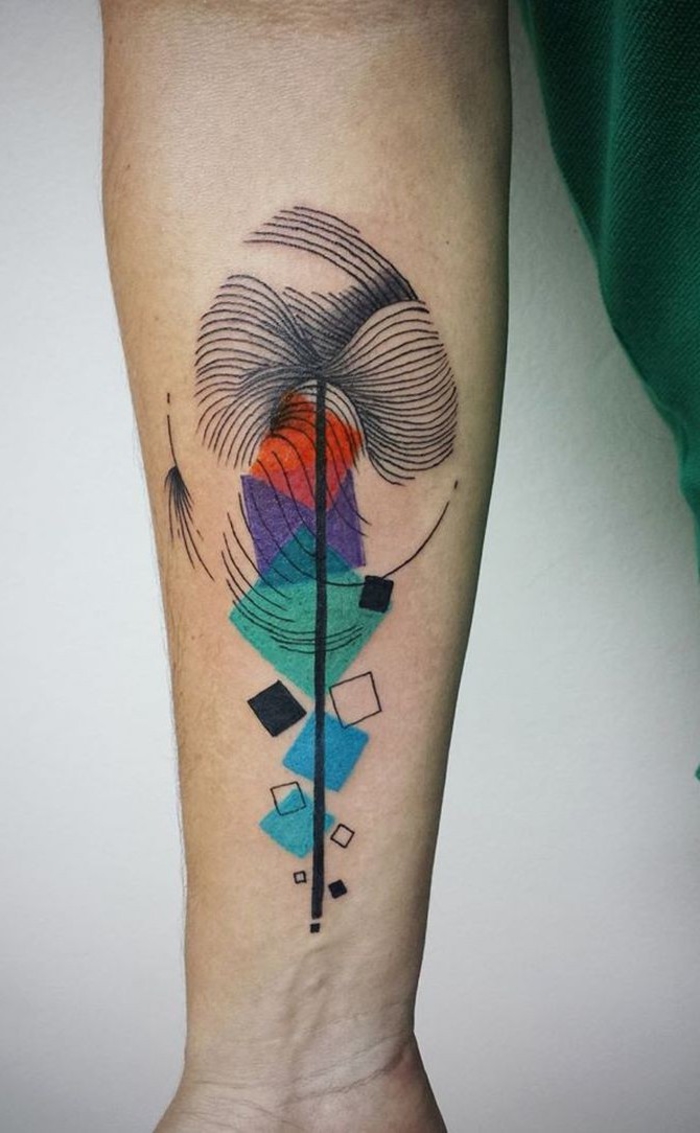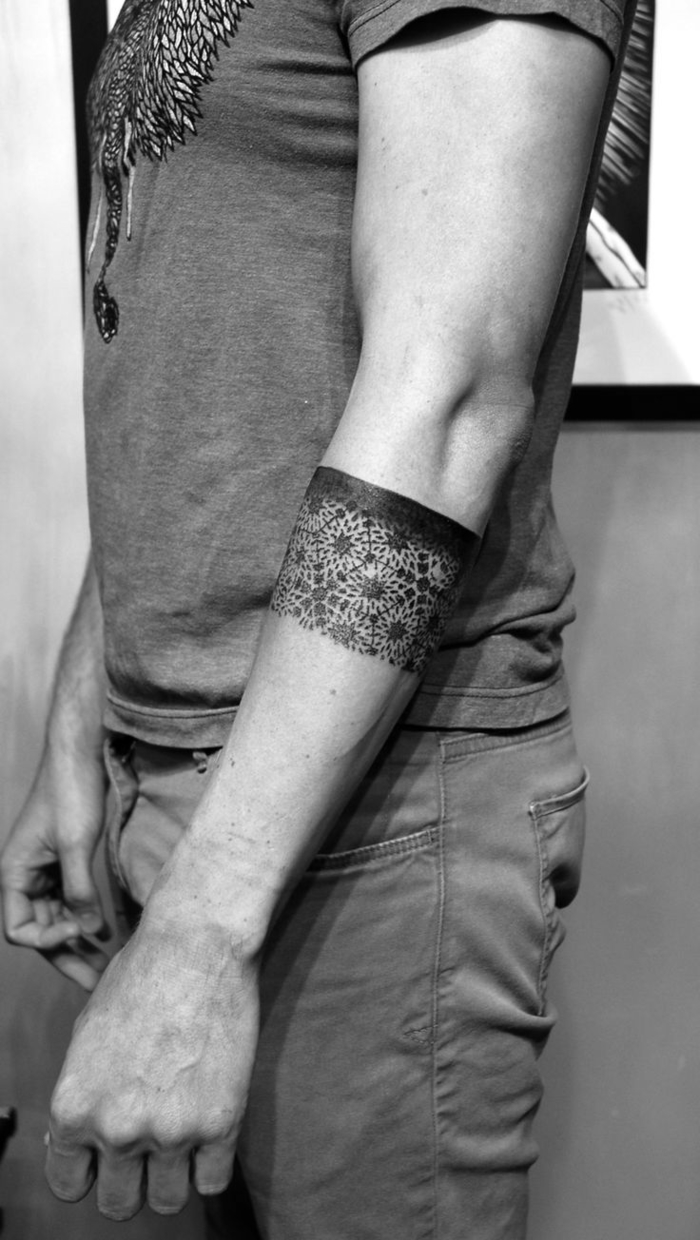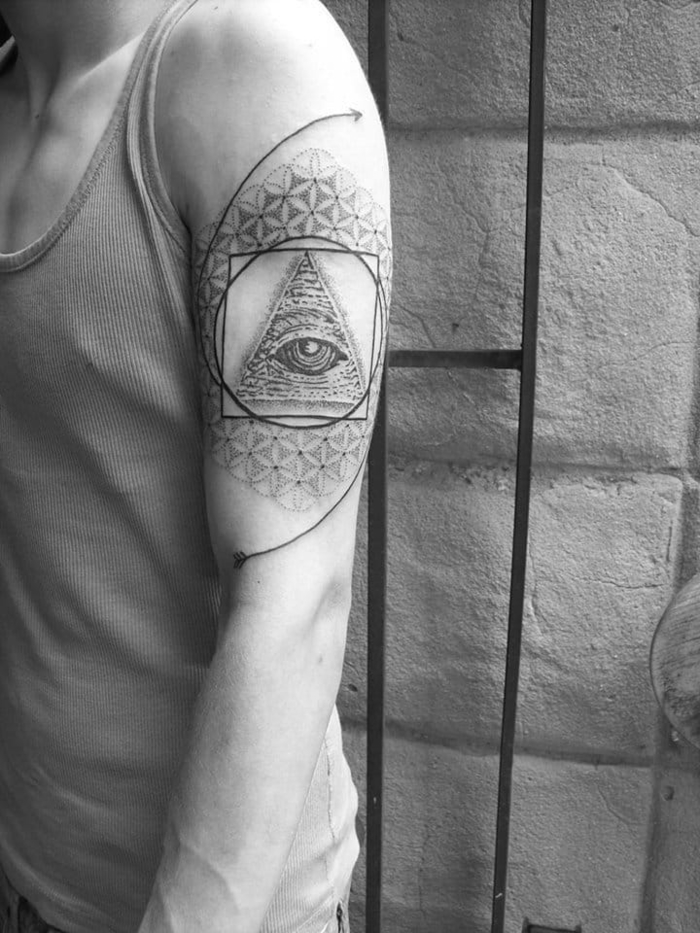 Hot air balloon for the travel lovers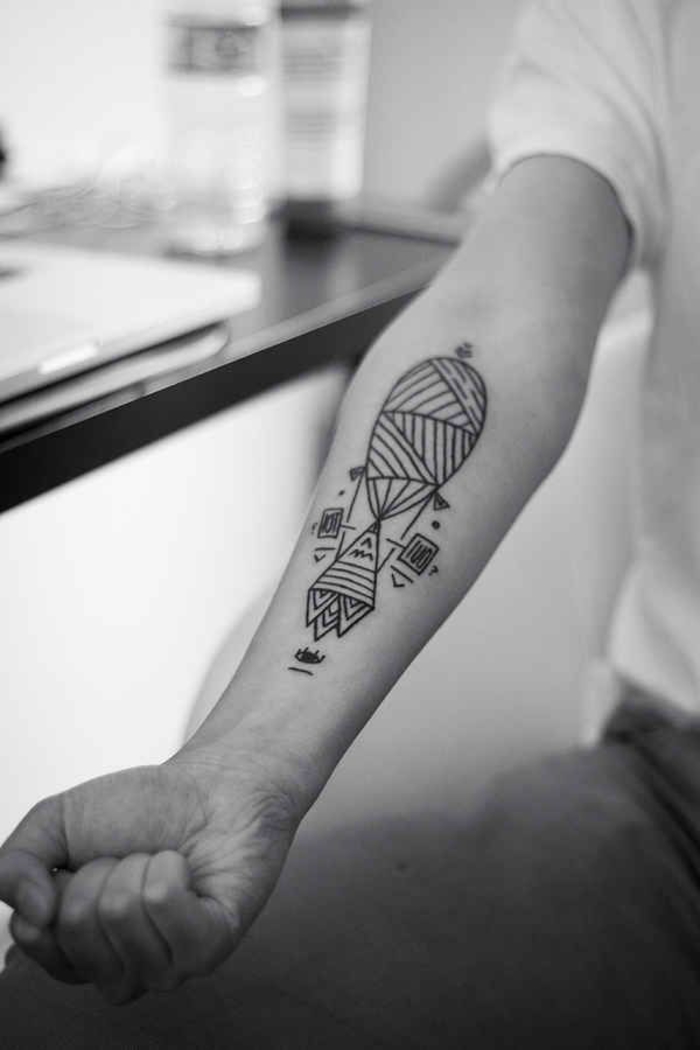 Women's tattoo with geometric and nature pattern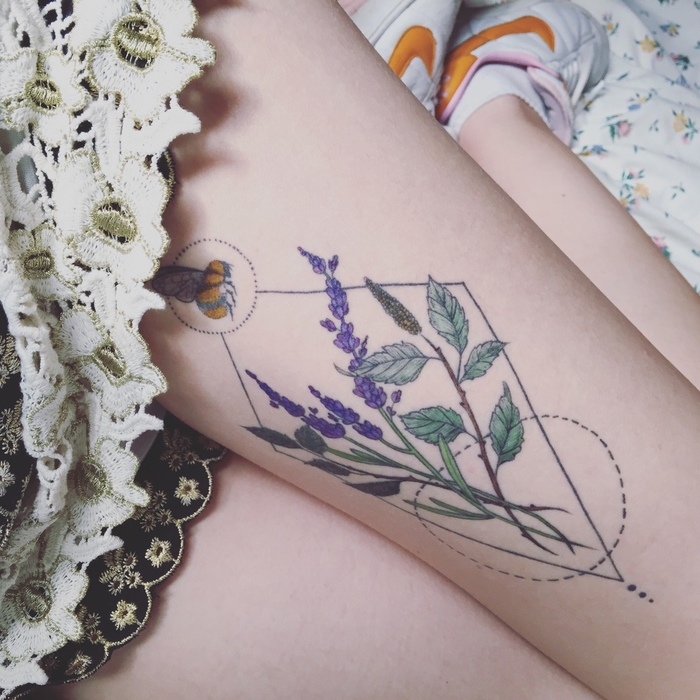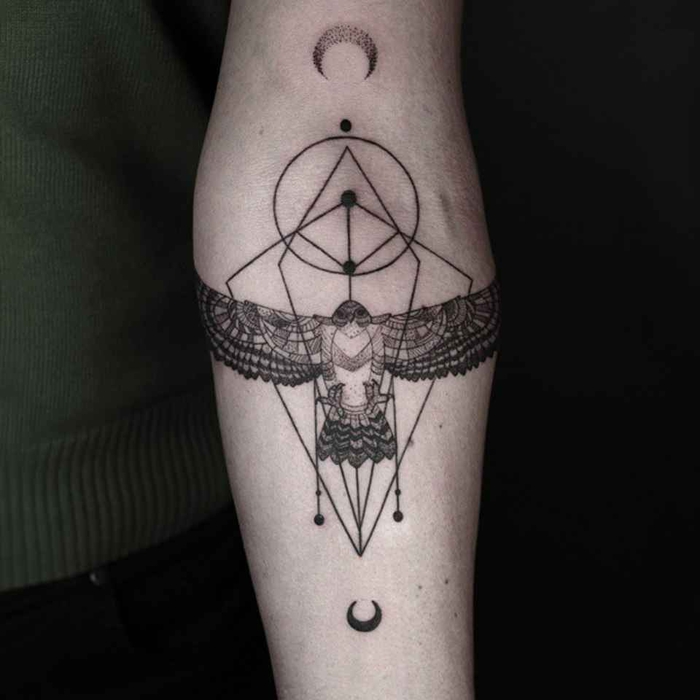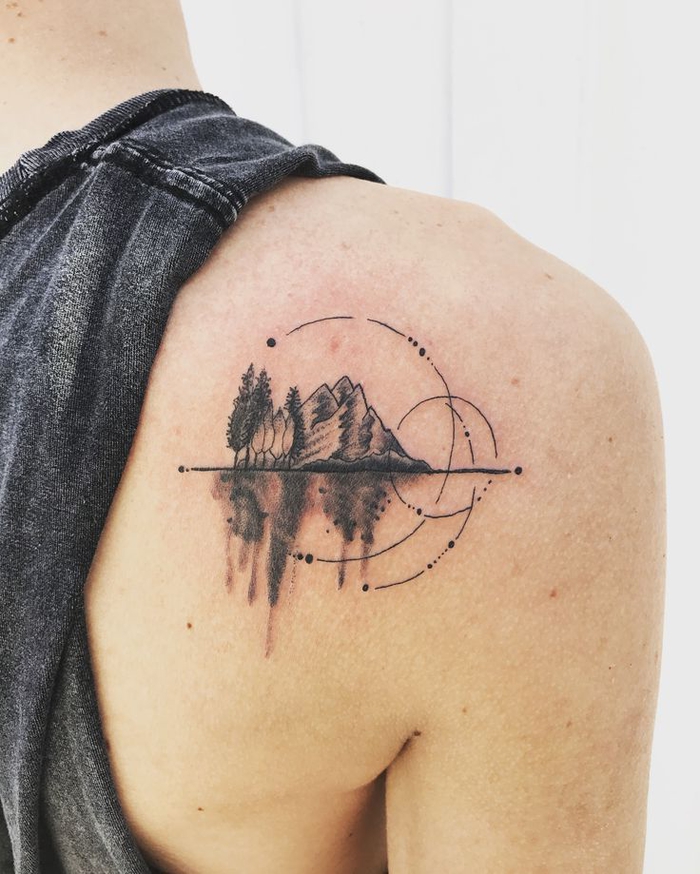 The earth and the cosmos contained in two opposite triangles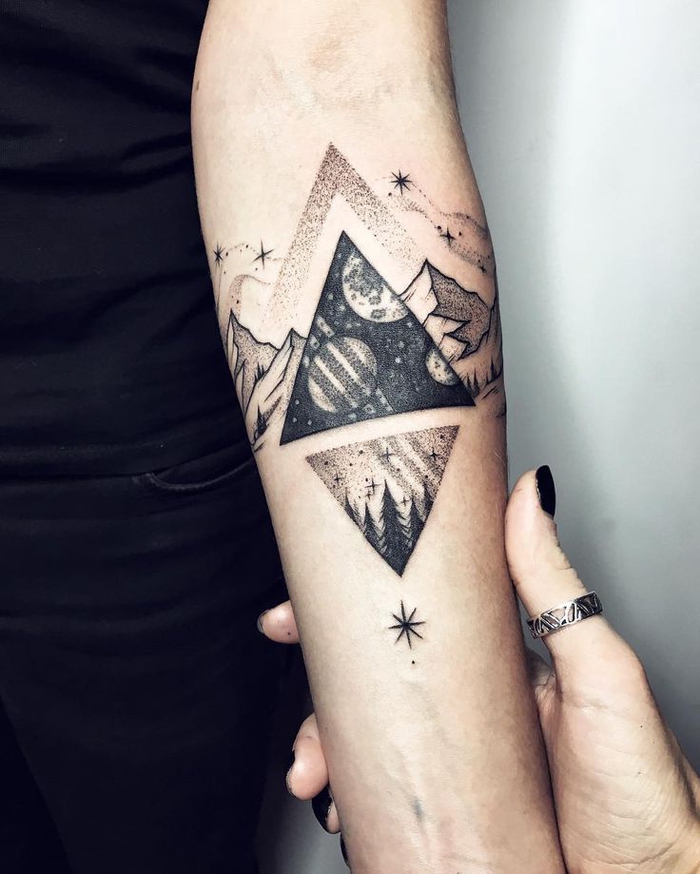 Poetic landscape mountain, sea and sun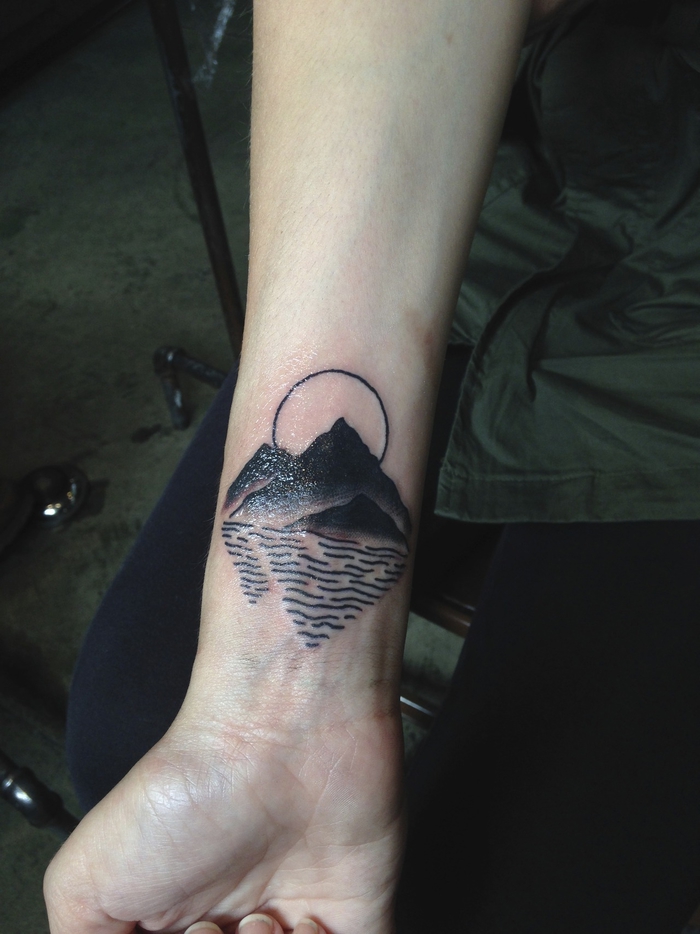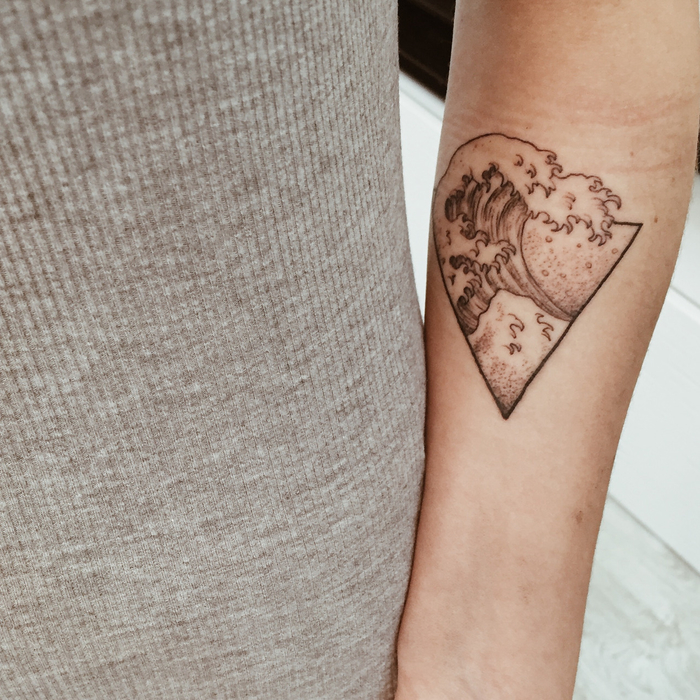 Tattoo artists often mix graphic and realistic style to create a unique design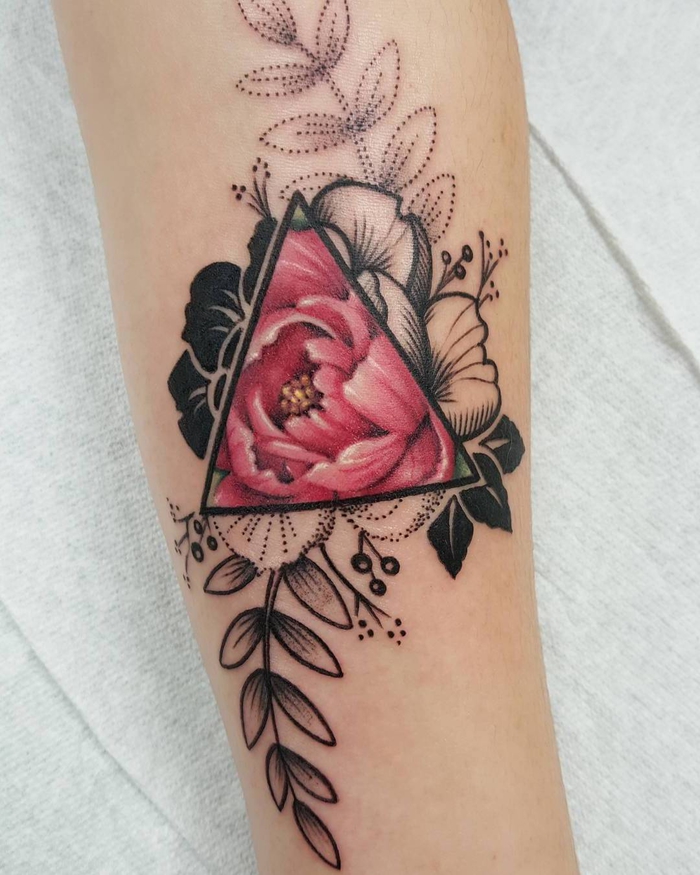 Graphic representation of the interior of the earth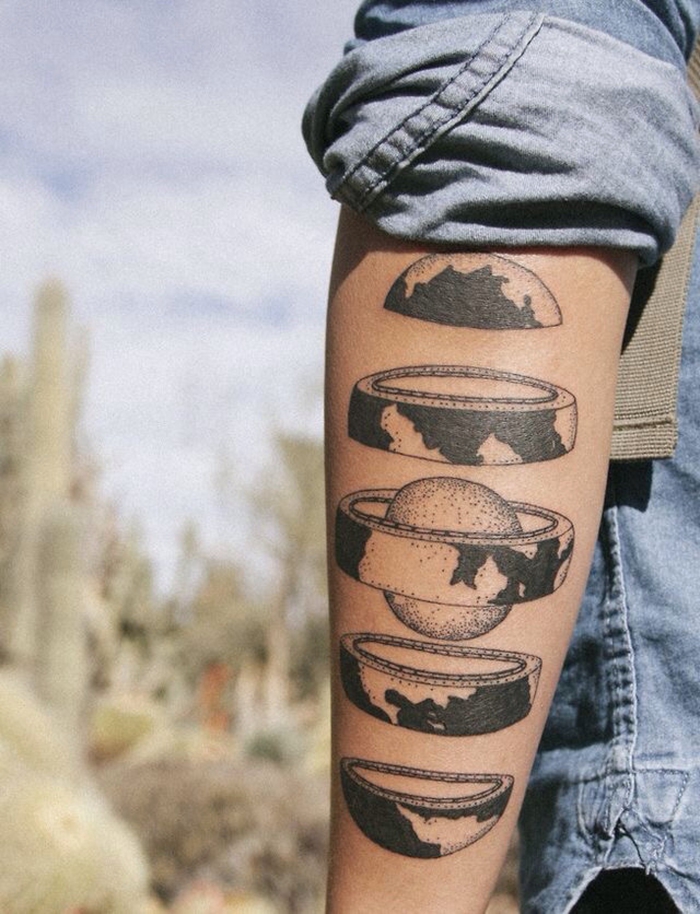 Complex ornamental composition with pretty mandalas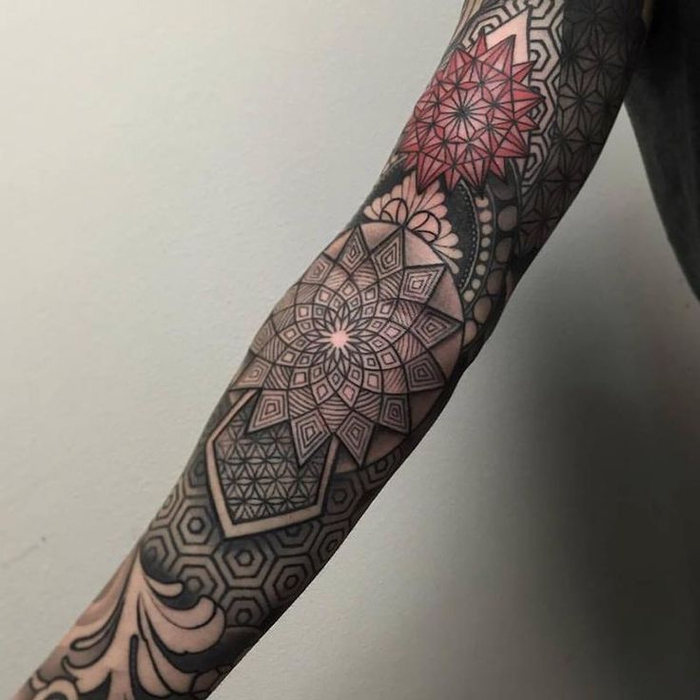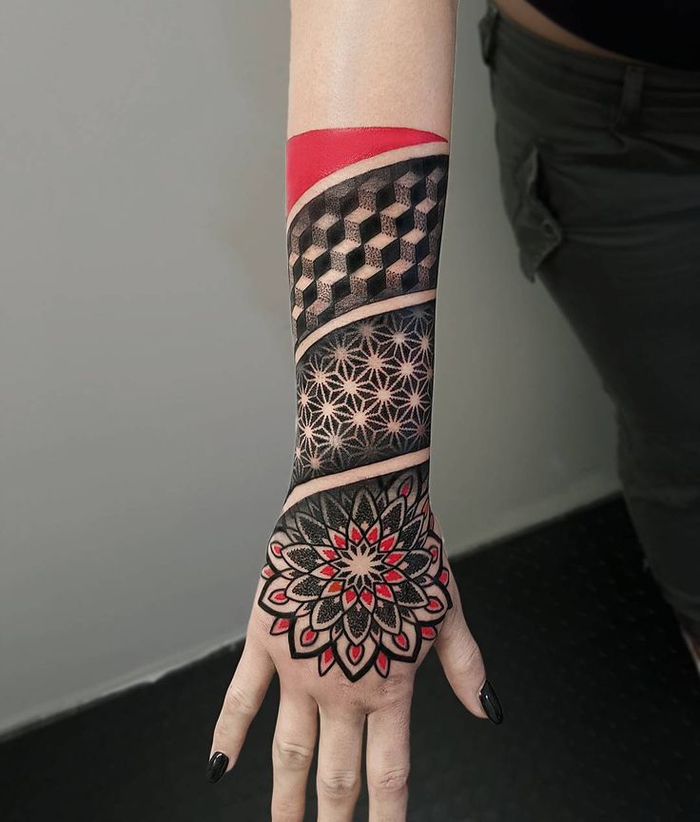 Geometric owl tattoo with colourful patterns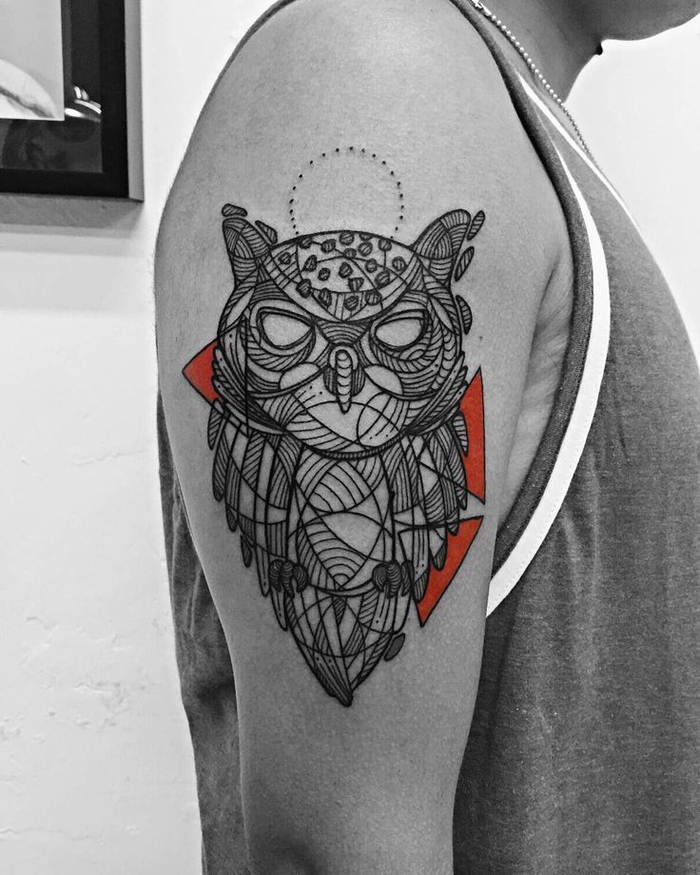 Complementary tattoo polka trash style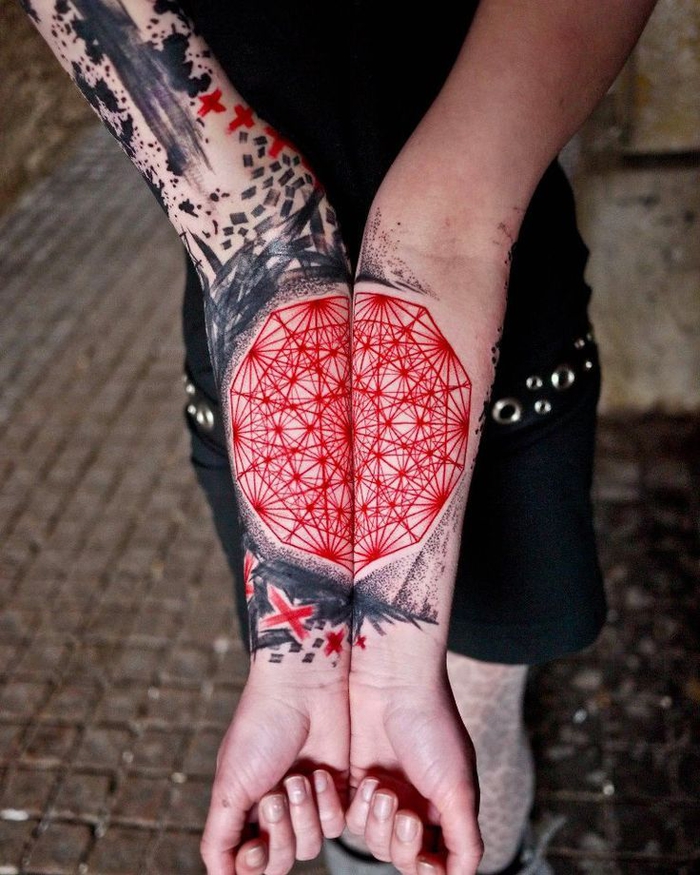 Tattoo playing on the contrast of geometric lines with the realistic representation of the lotus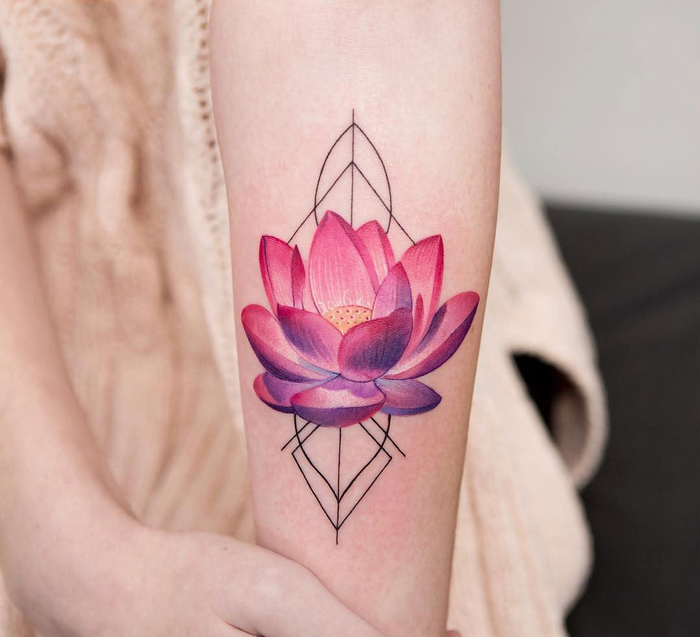 The graphic beauty of the dotted tattoo goes perfectly with the harmonious geometric shapes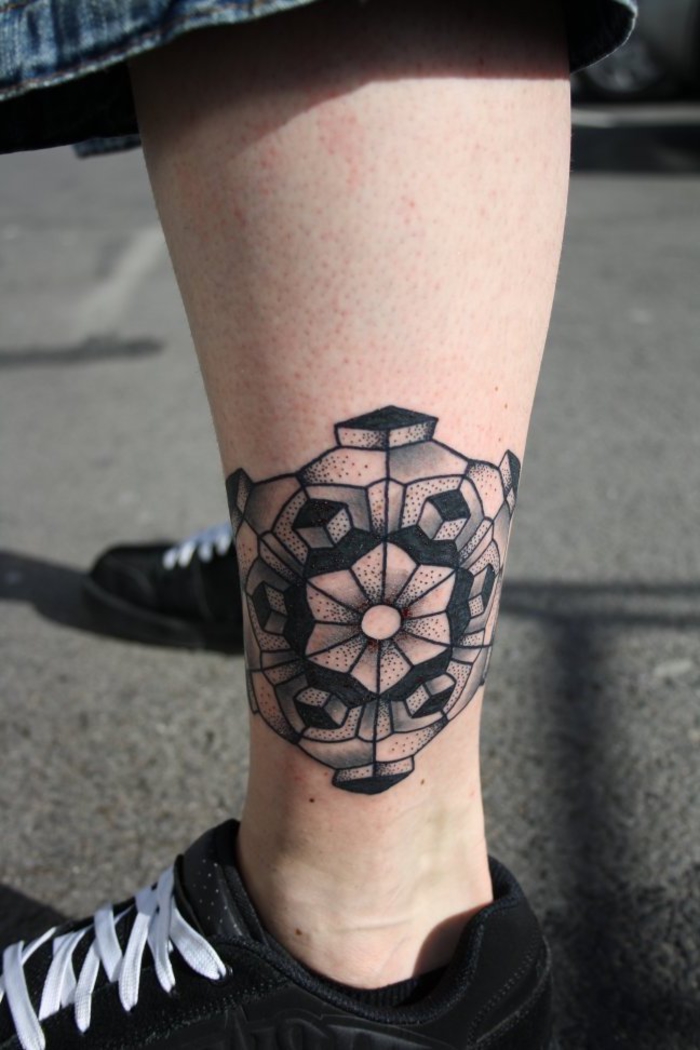 The spiral of life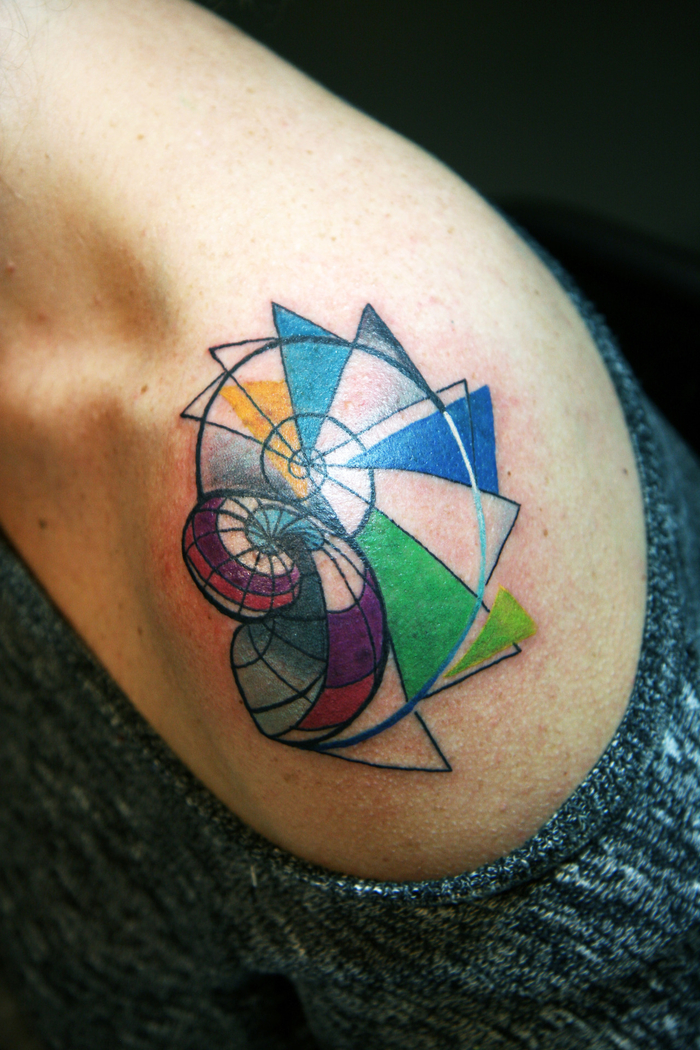 Minimalist representation of the solar system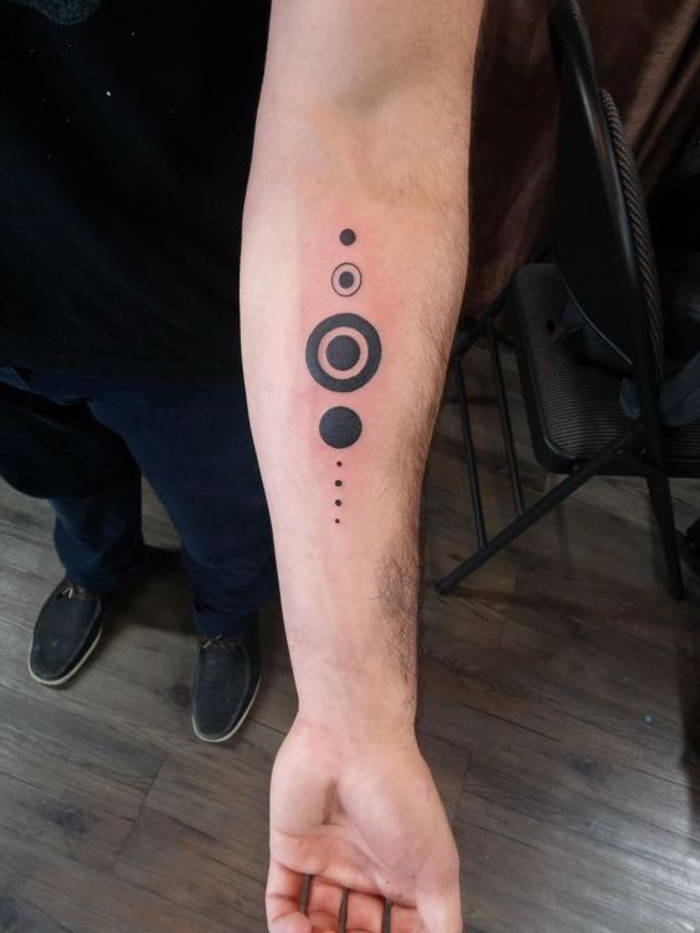 Symbol of infinity and continuity of life