Butterfly Tattoo Designs and the Meaning Behind Them
Tattoos are a worldwide phenomenon. Their popularity dates back to the 20th century. In the past they were used as a sign of rebellion. It is no secret that tattoos often had to be covered and were frowned upon in job interviews and high-class establishments. Things, however, have evolved since then. And while there are still people who like to judge others based on their tattoos, they are becoming increasingly normal. Furthermore, they are seen as a form of art. There are so many examples out there of incredibly gorgeous tattoos, which are real art. The only difference is that someone's body is the canvas. So, today we are going to take some time to look at 40+ gorgeous butterfly tattoo designs. What's more, we are going to dive deep into the meaning behind them as well as their symbolism.
Tattoos can be seen as pieces of art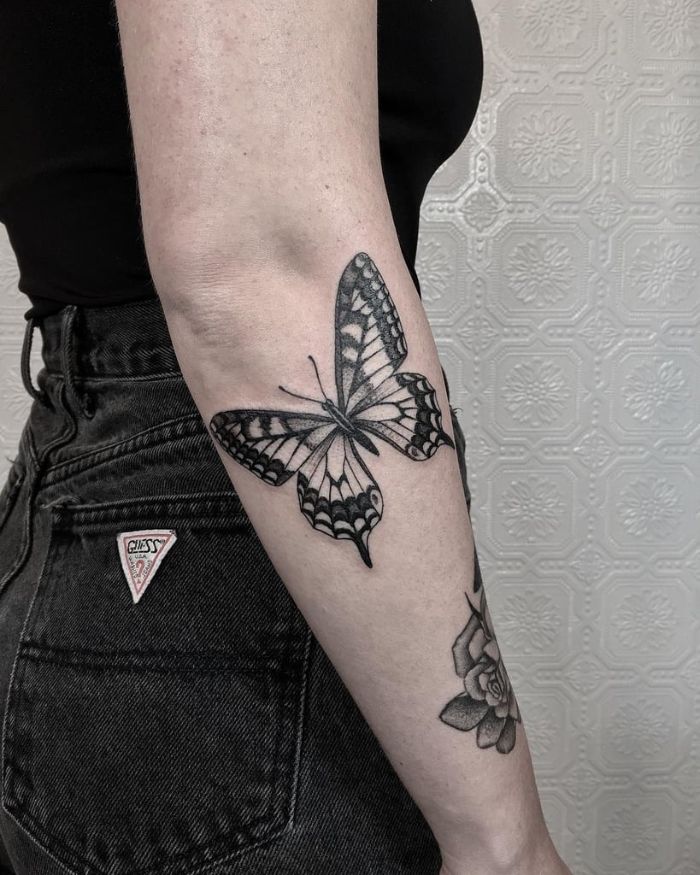 What is special about butterflies?
Butterflies are gorgeous and magnificent creatures. But they are so much more than meets the eye. They are creatures which are born as caterpillars and are fully earthbound in the beginning of their lives. By the end of their lives, however, they have turned into gorgeous flying butterflies with beautiful colors and patterns on their wings. Because of that, the butterfly tattoos are preferred by women. Their amazing colors and beautiful shape showcase the femininity and girl power. Especially when paired with flowers, butterflies make for breathtaking body art. But they are not just beautiful, they also have deeper symbolism. So, what are the special meanings behind them? Keep reading to find out.
Butterflies are so much more than meets the eye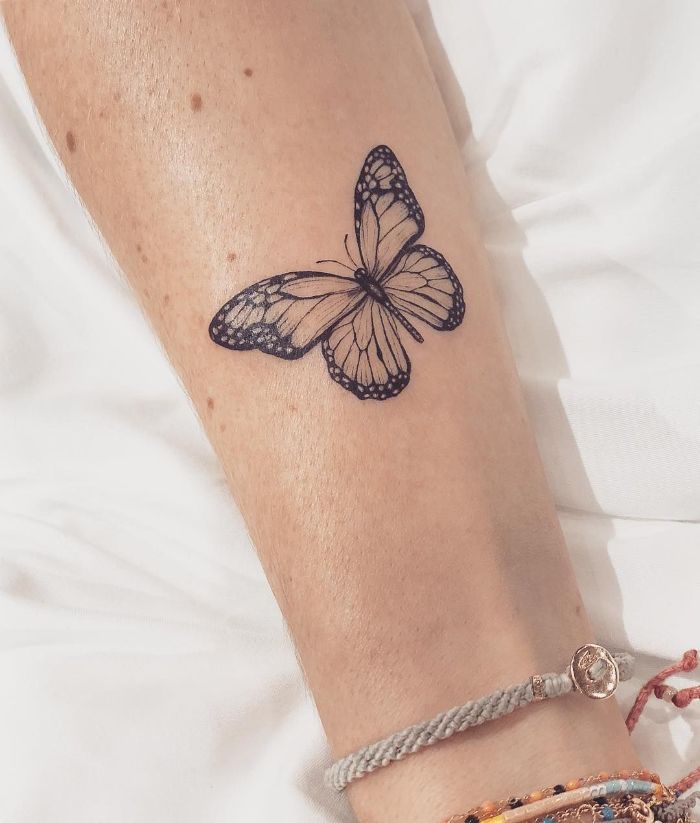 What does a butterfly tattoo symbolize?
The first and probably most popular meaning behind some gorgeous butterfly tattoo designs is the meaning of growth and change. As we have already said butterflies are just caterpillars when they are born. But they go through a transition and turn into the beautiful flying creatures. That, in turn, is very similar to how a person's mind evolves. We go through a journey and as we grow older, go through tough times, we grow as individuals. That is why a person can choose a butterfly tattoo. Because they have grown through some kind of turbulent time in their lives, only to come out better than they were. After all, evolving as a person is an important moment in everyone's lives. That is exactly why it is important to commemorate it with a beautiful tattoo.
One of many gorgeous butterfly tattoo designs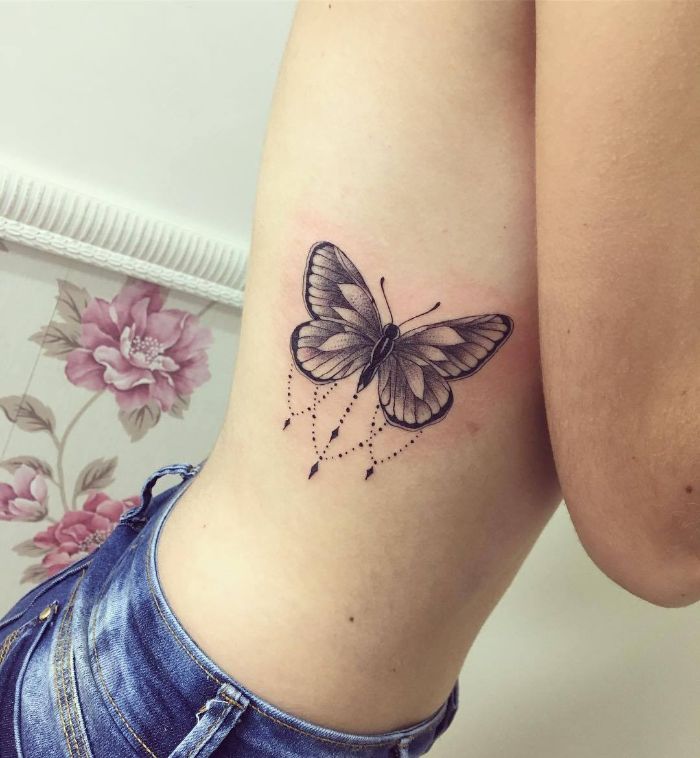 Butterfly tattoo designs which symbolize freedom
Ask everyone you know which superpower they would want to have and we bet most of them would say: "I wish I could fly"! Being able to fly is definitely something that every person wishes for. Butterflies as we know can fly. That is why they are a symbol of freedom. What's more, they are small insects, so they can fly anywhere they want. Another thing that butterflies differ in from birds, for example, are their beautiful silk-like wings. Just observing a butterfly fly, give you a sense of beauty and freedom. What's more, as we have already said, butterflies can fly only after they have gone through their metamorphosis. And, as a metaphor, a person might say that after going through a tough time in their life, a weight is then lifted off their shoulders, hence the freedom that they feel.
Butterflies are often paired with rose tattoos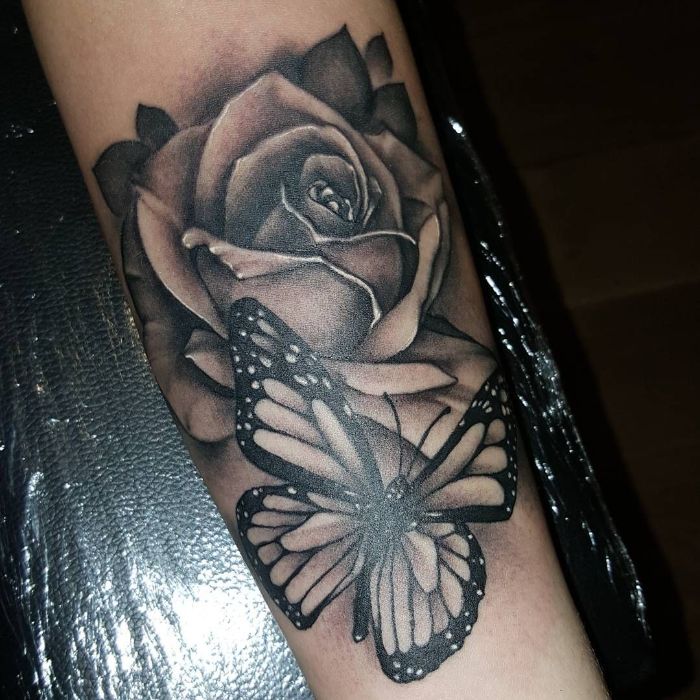 Butterfly tattoo as a symbol of resurrection
Once again this meaning is tightly connected with the butterfly's metamorphosis from caterpillar to a butterfly. There is a time in every person's life where they felt like they have been resurrected. There are times which change us so much we start feeling like a completely different person. One way to commemorate such a time is through a butterfly tattoo. The metaphor here, of course, is that the butterfly becomes a completely different creature, breaking out of its cacoon. What's more the revelation is breathtaking. So, if that is the way you feel, you should definitely consider some of these butterfly tattoo designs.
Butterflies are a symbol of resurrection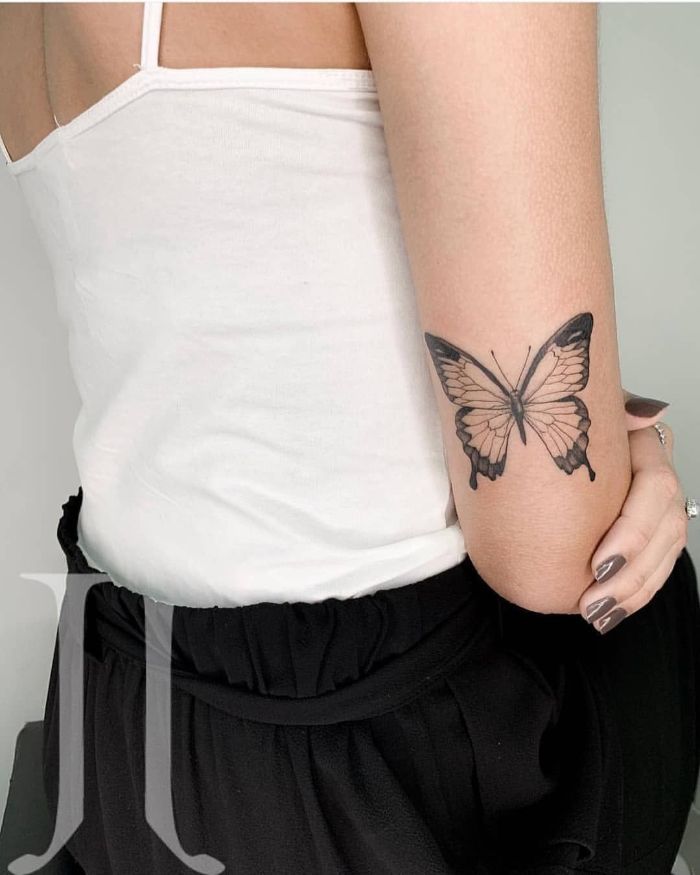 Choose one of our gorgeous tattoo designs
Well, if you still aren't sold on the idea of having a butterfly tattoo, you must be crazy. These gorgeous designs add to your femininity and beauty. These magnificent creatures can be the perfect body art because of the amazing colors you can find on their wings. The best news, however is, that even if you opt for a black tattoo design, your tattoo can be just as effective. You can also pair it with gorgeous flowers to make it even more eye catching. So, without further ado, we present to you our extensive gallery, filled with amazing butterfly tattoo designs to choose from.
Scroll thorugh our gallery to find what you are looking for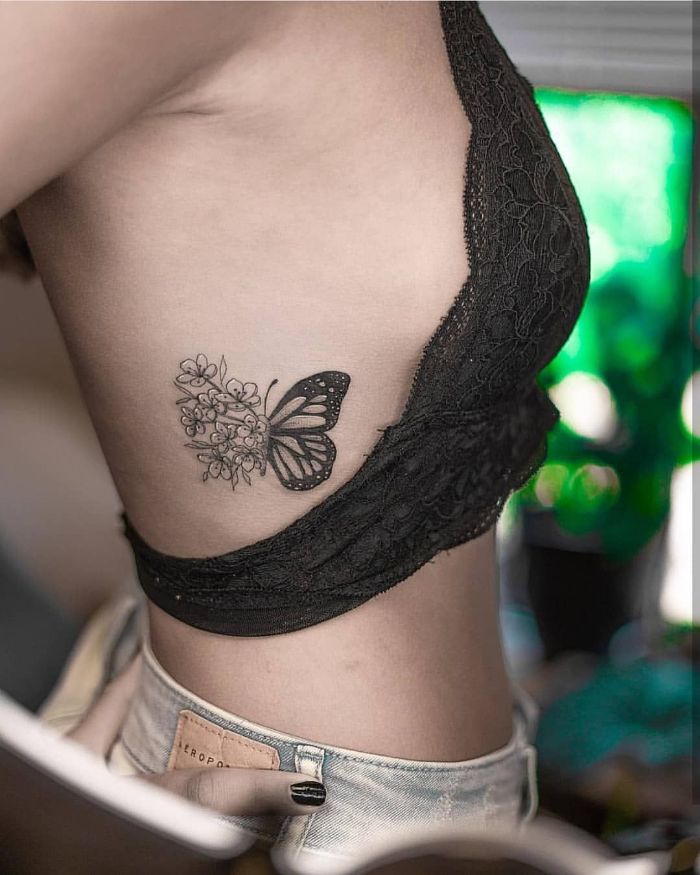 It is no wonder that colored butterfly tattoos are absolutely gorgeous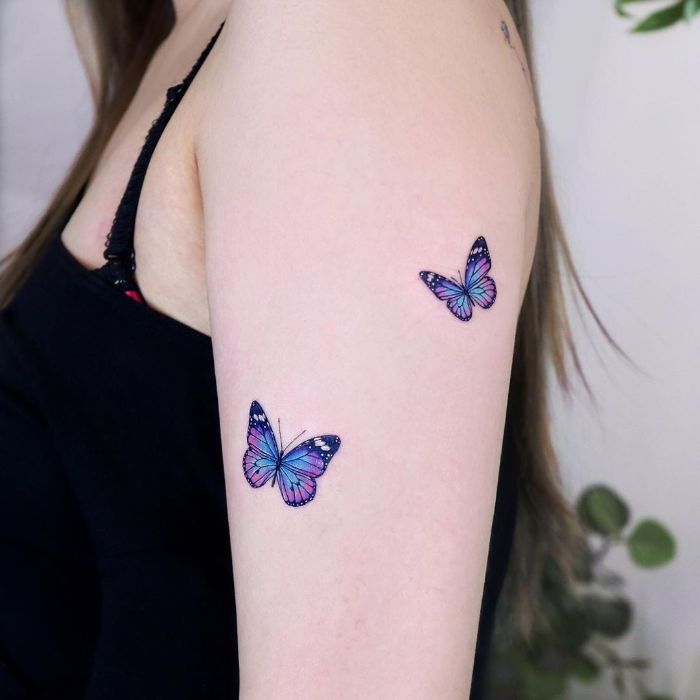 And who says you should only stick to one butterfly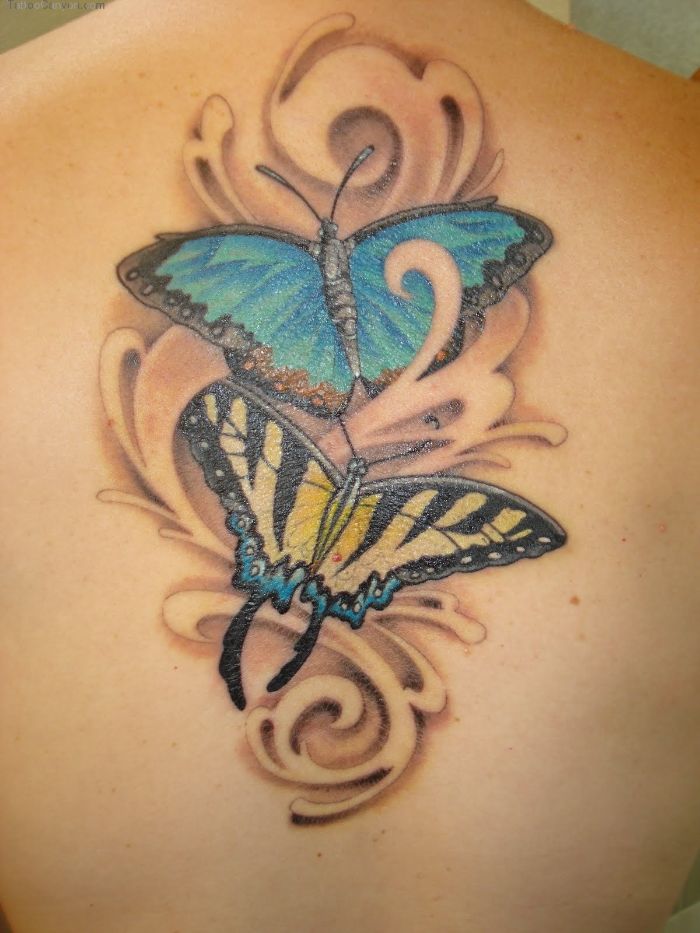 Tattooists often shade under the butterfly so it looks like an actual butterfly has landed on you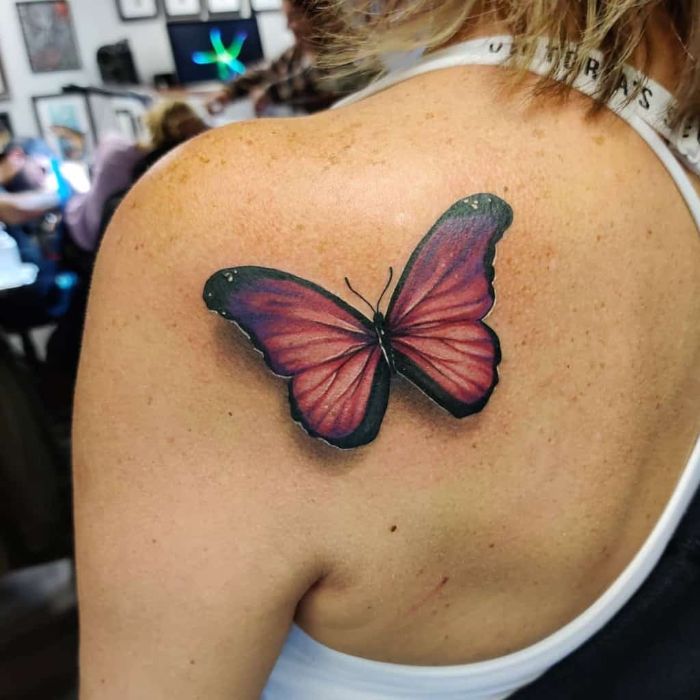 When paired with flowers these tattoos are absolutely breathtaking, especially when colored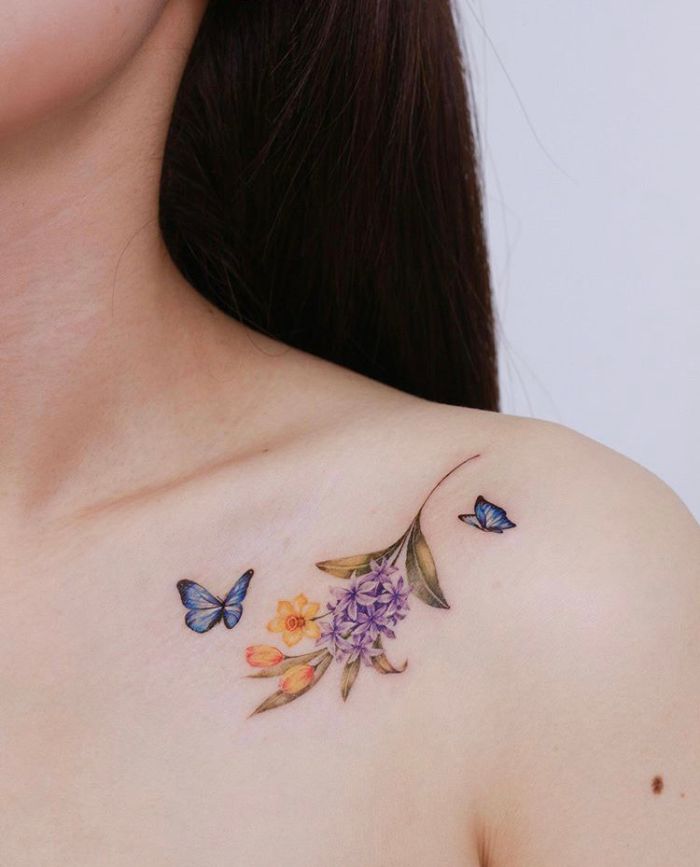 You can also incorporate different designs inside the butterfly's wings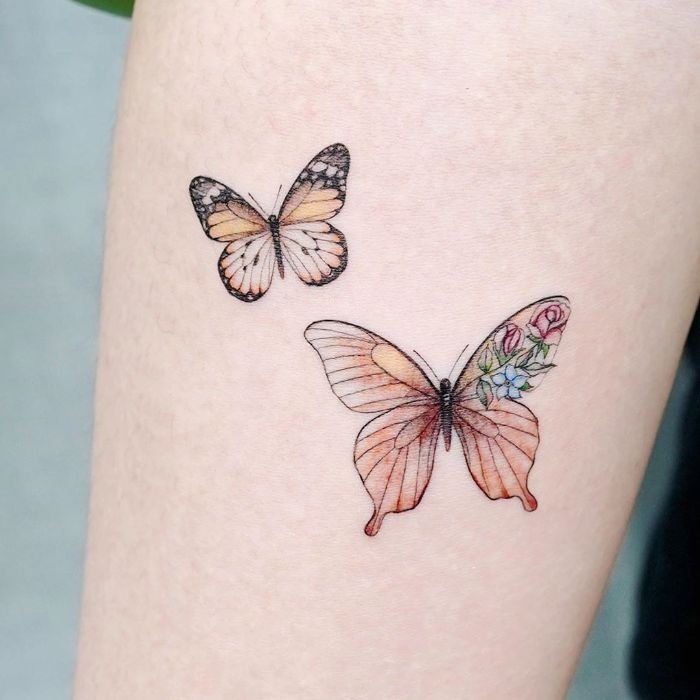 Now this is a super interesting butterfly tattoo design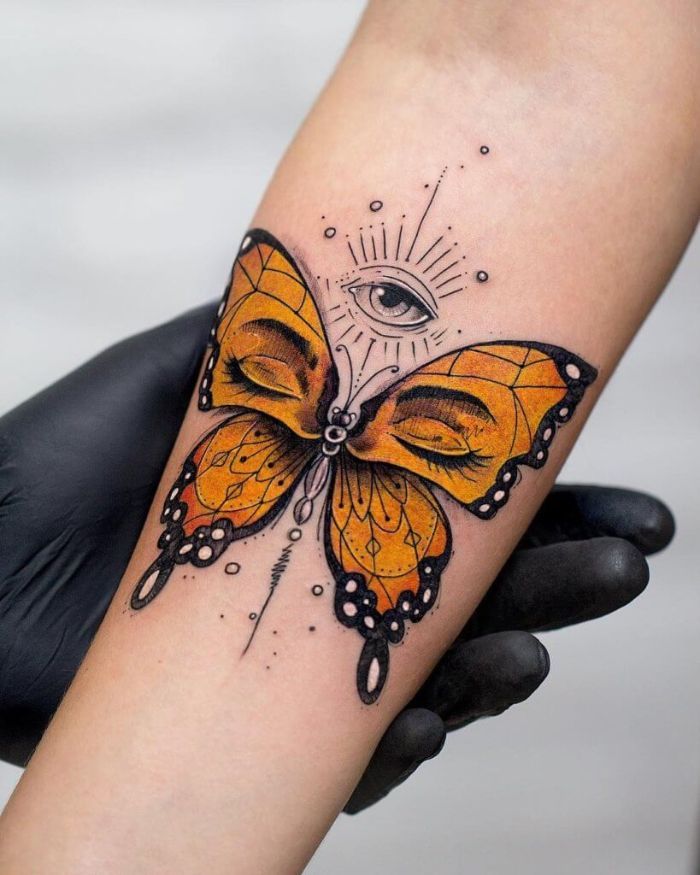 Butterfly thigh tattoo with lots of colors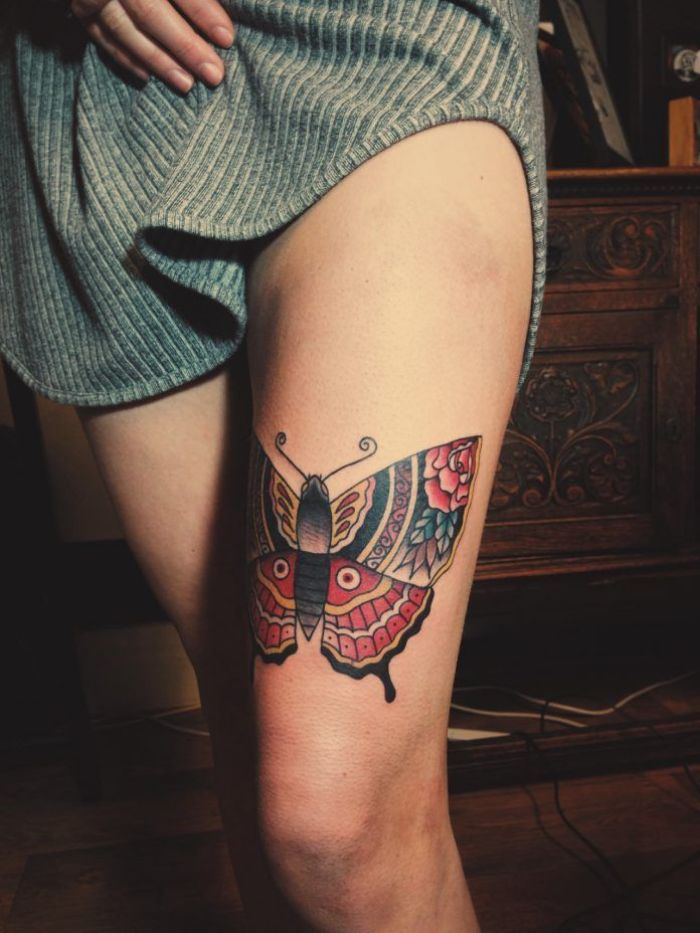 Small colored butterflies are the best tattoo choice you can make
With broken wings she flies
Butterfly, roses and angel wings – perfection
Matching butterfly tattoos
Look at this simple, but elegant design
Breathtaking watercolor tattoo
Thigh tattoos are very feminine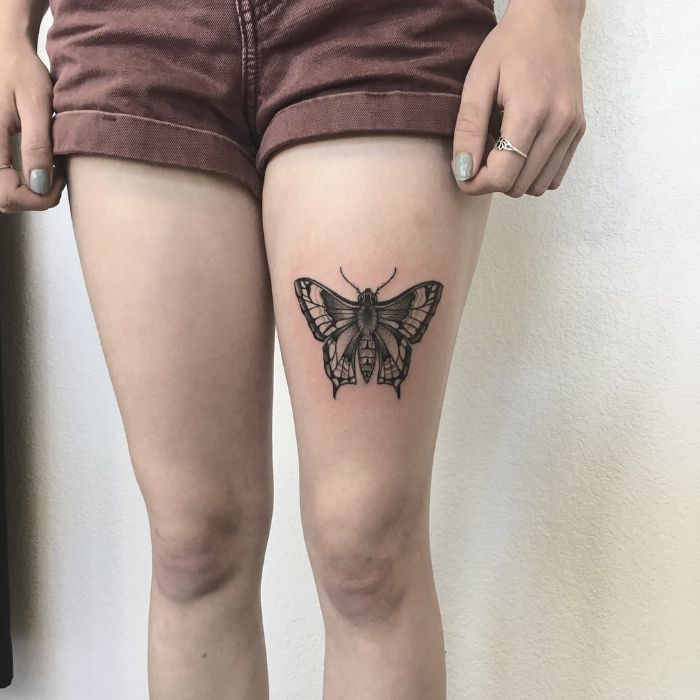 Interesting take on a butterfly tattoo