The Easiest Homemade Vegan Mozzarella Cheese Recipe Ever
There is no doubt that everyone loves fresh mozzarella cheese. This cheesy Italian favorite goes so well with so many dishes we all love – pizzas, salads, appetizers. However, if you are following a vegan lifestyle or a dairy-free diet, you probably do not get to enjoy fresh mozzarella that often. Vegan and dairy-free products tend to be hard to find and expensive. So, how do you feel about making some fresh homemade vegan mozzarella cheese?
What if we told you that this is homemade vegan mozzarella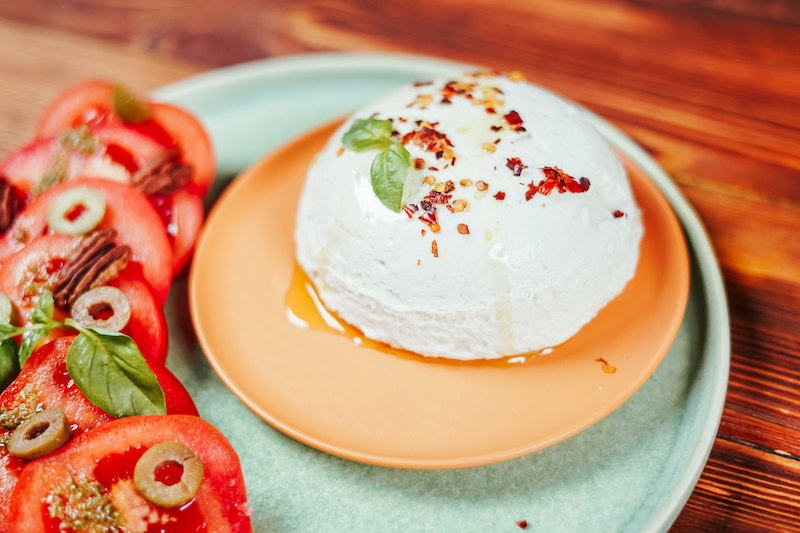 In this article, we want to show you how you can make homemade vegan mozzarella cheese easily at home! You just need a couple of ingredients and a blender. The result is a creamy fresh mozzarella ball that will perfectly complement your favorite dishes. And, while you are at it, take some time to make your own pizza dough from scratch. The result will be an amazing dairy-free pizza with homemade mozzarella cheese, perfect for a date night surprise at home! So, without further ado, let's get into this easy cheesy vegan recipe!
This creamy dairy-free mozzarella ball is what every vegan dreams of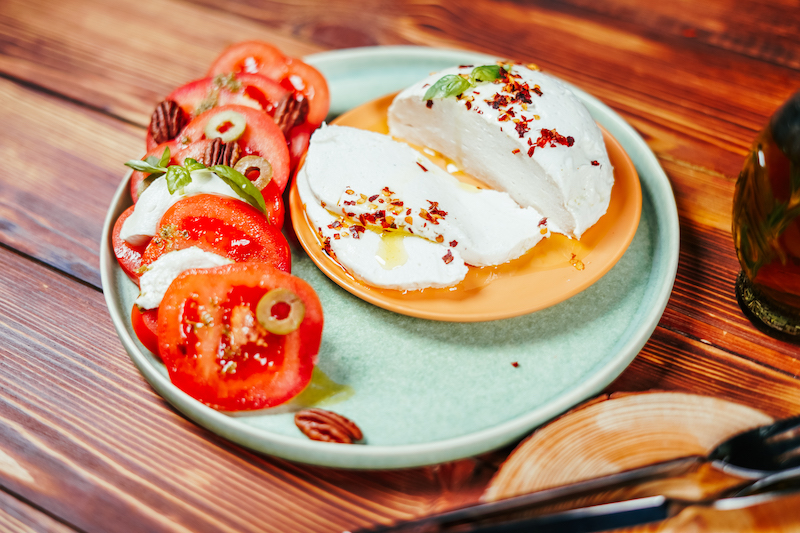 You will be making fresh vegan mozzarella every day after you taste this recipe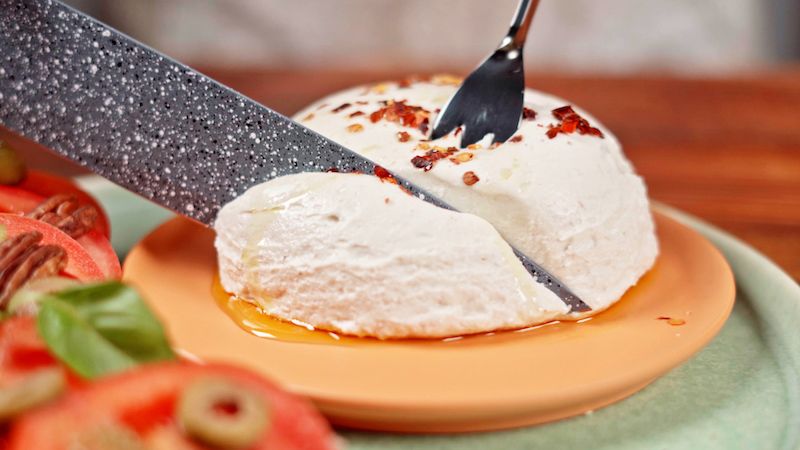 Video Instructions
Watch our video for visual instructions on this healthy mozzarella recipe. You can start this recipe the night before so your cashew nuts can have at least 4 hours for soaking. That will ensure a creamier taste and texture. This vegan mozzarella ball is perfect as a pizza topping, for healthy salads, sandwiches, tasty appetizers, and even on its own! Watch this instructional video and let us know what you think of our vegan mozzarella recipe in the comments! We would love to hear your opinion. 🙂
Homemade Vegan Mozzarella Cheese Recipe
This fresh dairy-free mozzarella is every foodie lover's dream. Sure, it might not be as creamy as an Italian Burrata, but it is the perfect cheesy ingredient to put on pizzas and Caprese salads. And, even if you might not expect it, this vegan mozzarella is so fast and easy to make! So, take a trip to Italy and the Mediterranean with this homemade vegan mozzarella cheese recipe!
Ingredients:
raw cashew – 150 grams (2/3 cup)
some hot water (for soaking)
warm water – 400ml (1 3/4 cup)
psyllium husk powder – 3 tablespoons
salt – 1/2 teaspoon
juice from half of a lemon
fresh tomatoes (for serving)
olive oil (for serving)
red pepper flakes (for serving)
Step-by-step Instructions:
First, take your raw cashews and put them in a bowl. Next, add some hot water, so the cashews can soak. (fun fact: Soaking cashews helps create a creamier texture for different recipes. What's more, soaking the cashews also boosts nutrition. Soaking nuts helps remove phytic acid, which allows for you to get more nutrients from the nuts, making them easier to digest.)
While the cashews are soaking, put the 400ml warm water in a bowl or a measuring cup and add the psyllium husk powder. Make sure to stir it well until the mixture becomes a bit like a gel.
Then transfer the mixture into a high-speed blender and add the cashews without the soaking water. (Generally, it is better to soak nuts for more than 4 hours, so you can start the soaking process the night before for better texture!)
After that, add the salt and juice half a lemon, as well.
Then blend the mixture at high speed for a minute or two. You want to get a smooth texture and a well-blended mixture.
Next, transfer the mixture into a small bowl and refrigerate it for at least 2 hours.
After the mixture has had time to chill, take it out of the fridge. Take an empty dish and put the bowl upside down on the dish, so the formed mozzarella ball can fall out gently.
Finally, drizzle the mozzarella ball with some olive oil and sprinkle it with red pepper flakes. Optional: Cut some fresh tomatoes into circular shapes, add basil leaves and enjoy your delicious dairy-free mozzarella with them!
Enjoy your healthy vegan mozzarella cheese!
Gather all your ingredients before you start making this recipe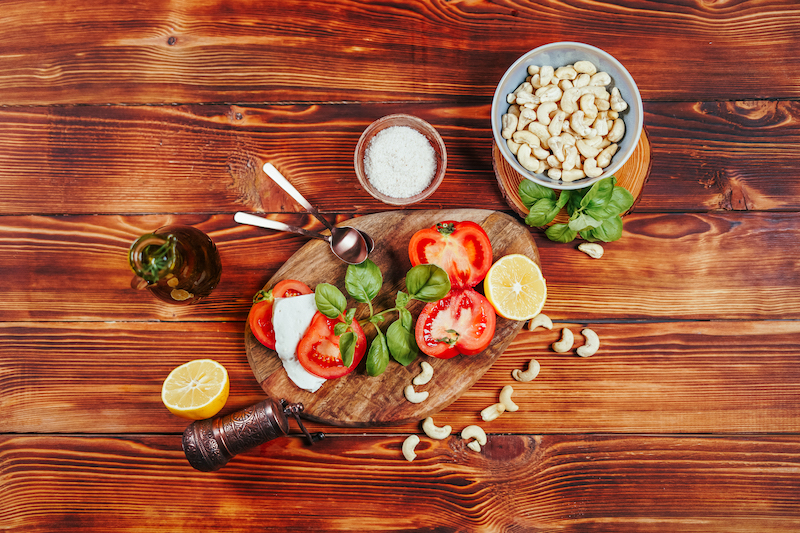 Take the cashew nuts and place them in a bowl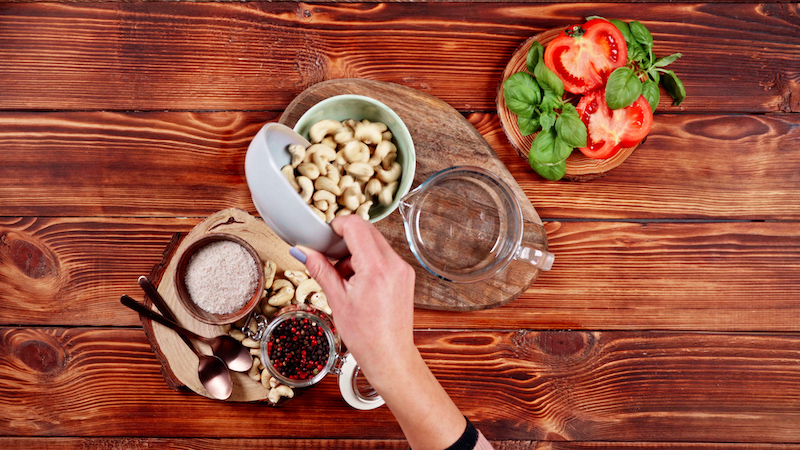 Add some warm water in the bowl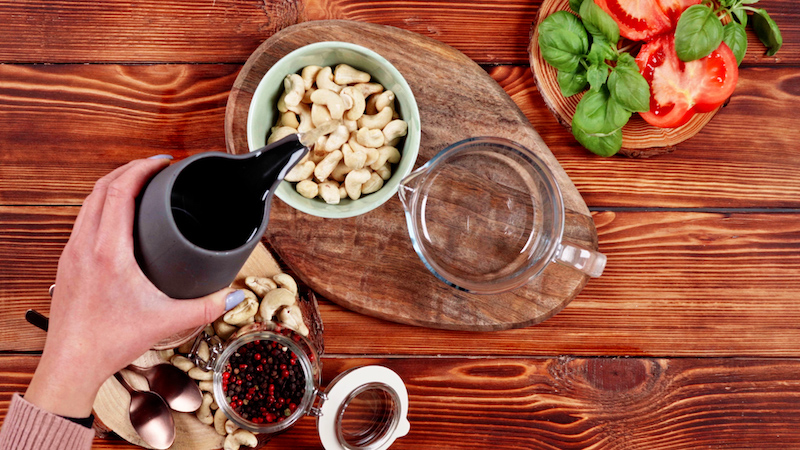 The process of soaking cashew nuts makes them creamier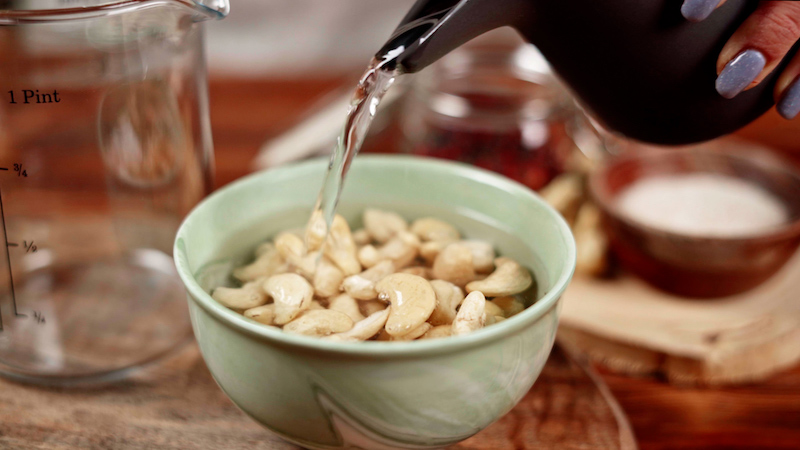 Next, add the warm water to a measuring cup or a bowl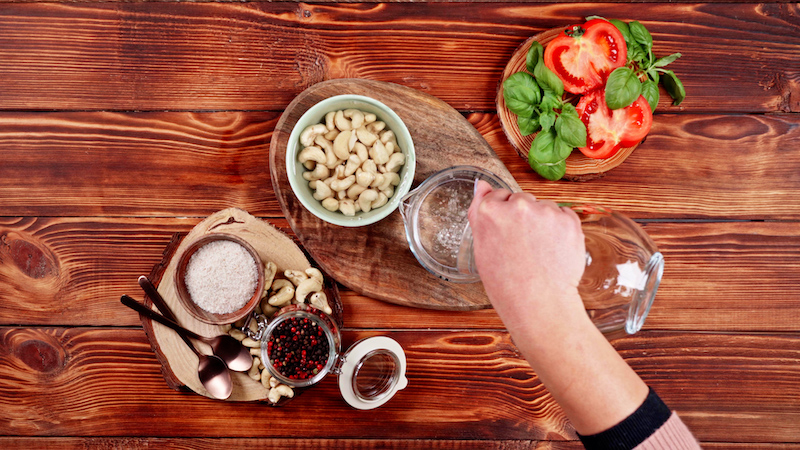 Using a measuring bowl will ensure that you are precise with the quantities 
Then take the psyllium husk powder and add it to the water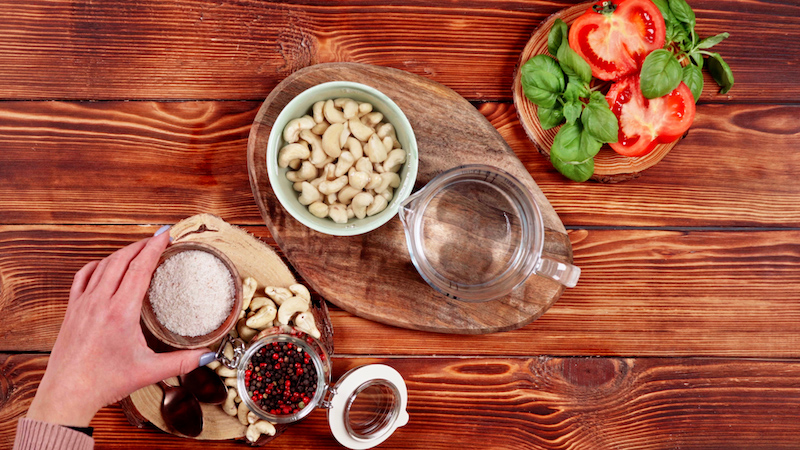 Make sure to stir the mixture so everything is well-combined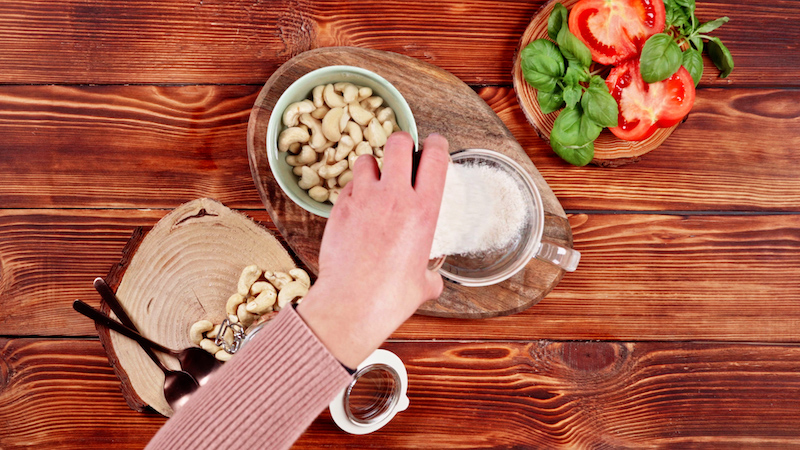 After that, add the psyllium husk powder mixture into a high-speed blender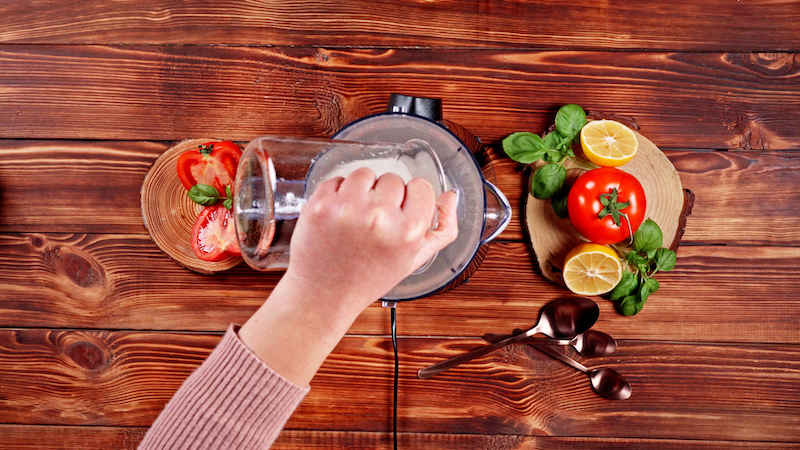 Add the soaked cashews to the blender as well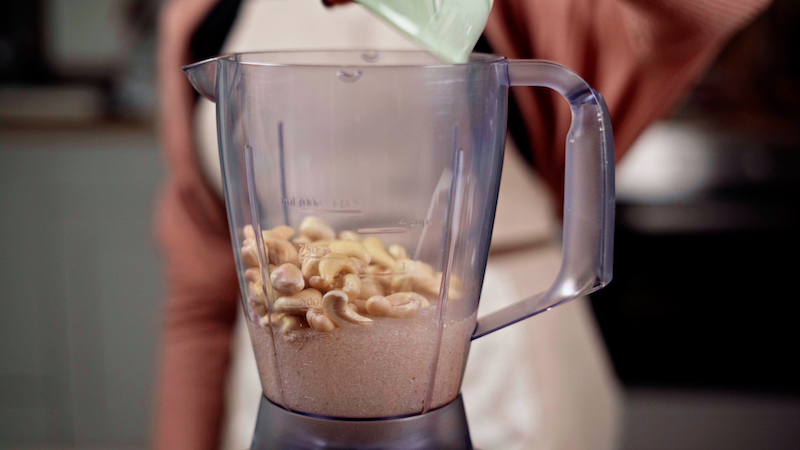 Next, add some pink Himalayan salt or sea salt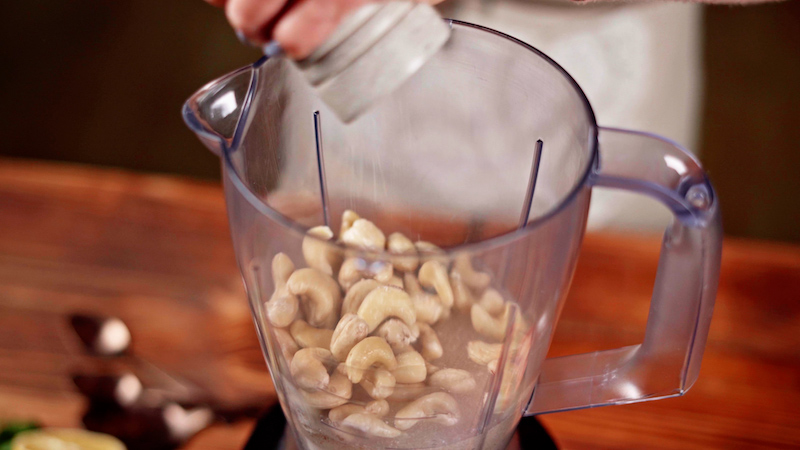 Cut a lemon into two halves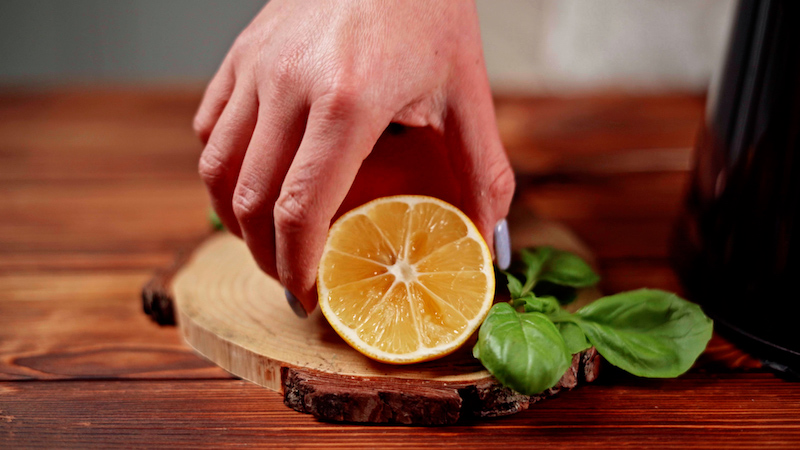 And squeeze one half of it into the blender mixture
Blend the ingredients on high speed for a minute or two or until everything is well-combined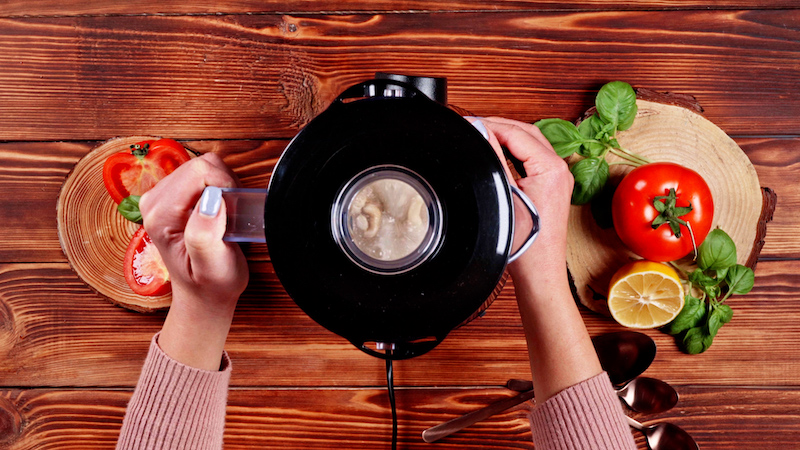 Put the mixture in a bowl and leave it to chill before turning it upside down on a plate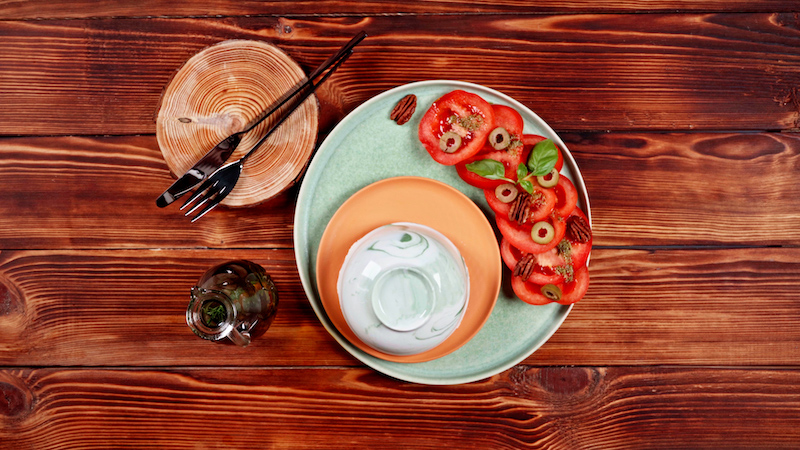 That will gently scoop out the fresh mozzarella ball onto the plate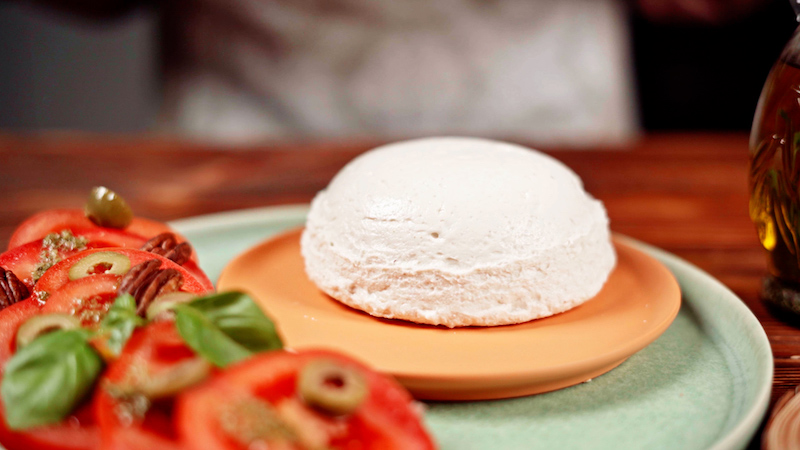 Drizzle with some extra virgin olive oil on top
Add some red pepper flakes on top as well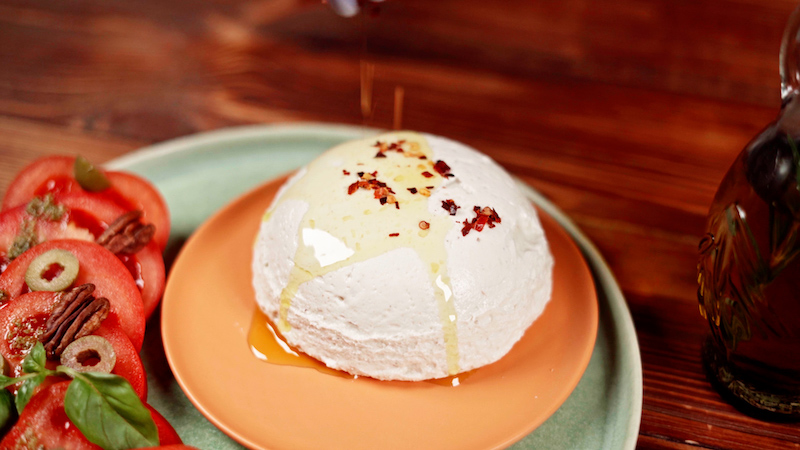 Cut the tomatoes, add some fresh basil leaves, and your mozzarella meal is complete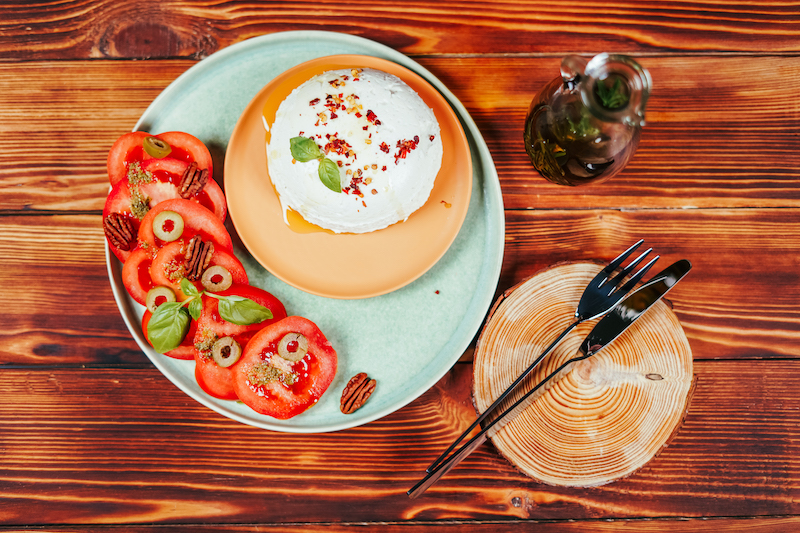 Now it is time to cut into the dairy-free mozzarella ball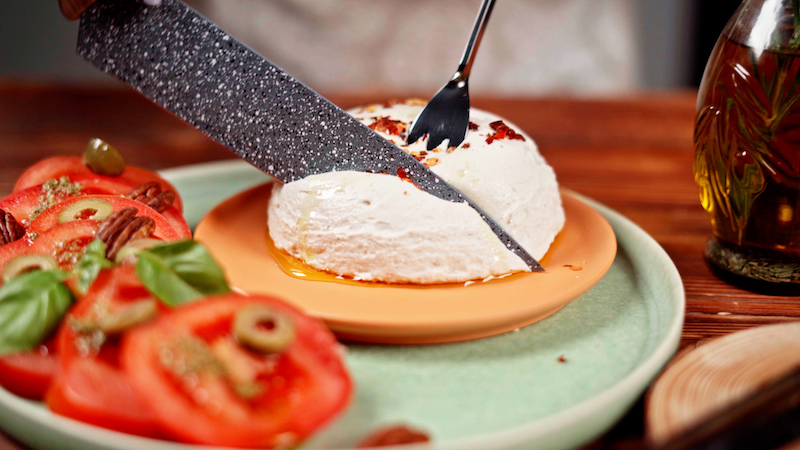 The perfect consistency of fresh mozzarella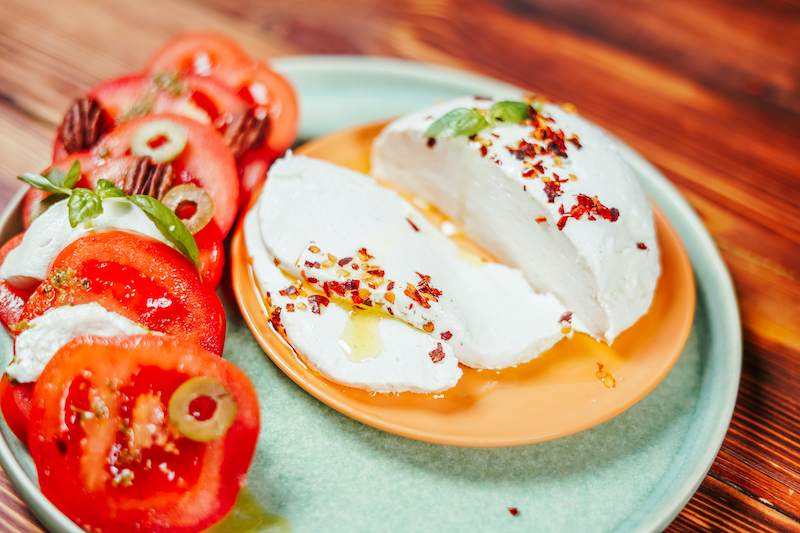 Enjoy your homemade vegan, dairy free fresh mozzarella cheese!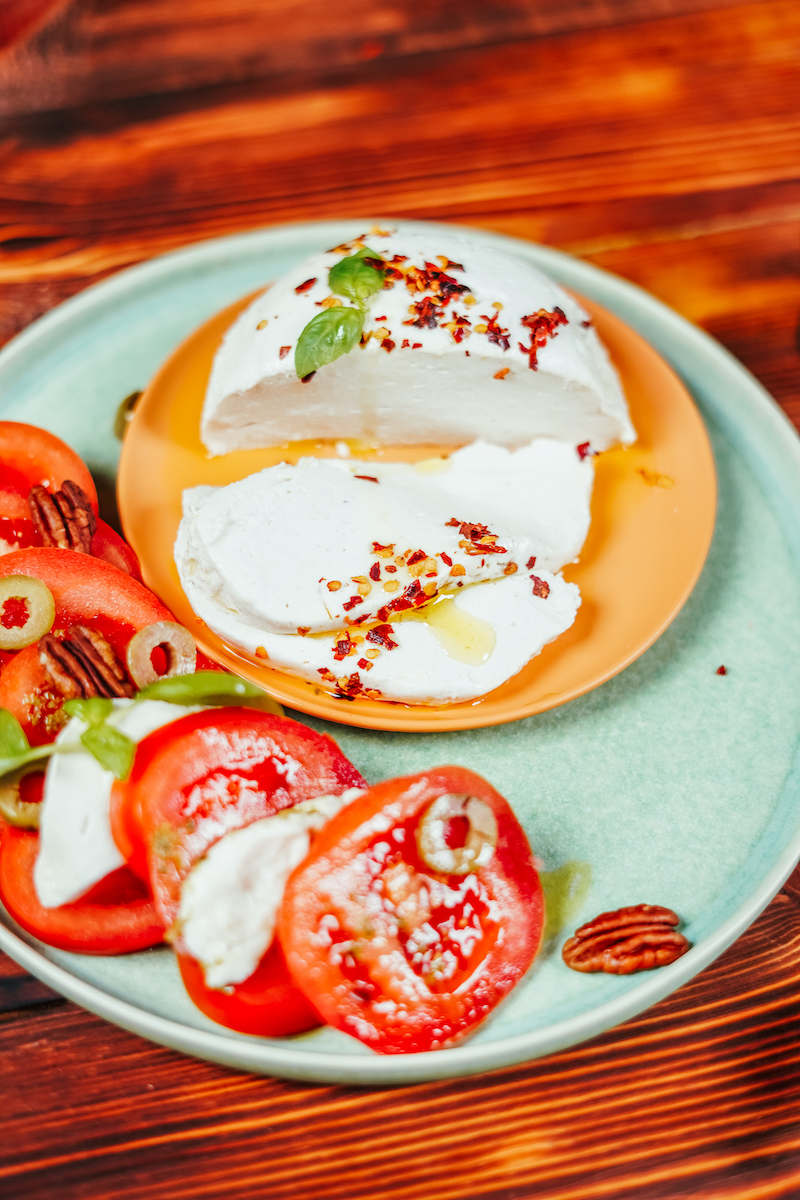 Tips and Tricks
Soak your cashew nuts longer for a creamier texture. The longer nuts are soaked, the better they taste in recipes. We suggest soaking for at least 4 hours. Leave your cashews to soak overnight and make your healthy mozzarella the next day!
Make a larger batch of mozzarella and use it in different healthy recipes! After you make your mozzarella balls, keep them in an air-tight container, filled with water with a bit of salt to ensure that they last longer in your fridge!
Experiment with the quantities! If you feel like you want a more nutty flavor, add more cashews next time you make your vegan mozzarella. What's more, you can even add specific seasonings that you like, and you think might taste delicious in your mozzarella ball.
Add a bit of this vegan mozzarella to almost every meal, so you can get some healthy fats from the cashews! A balanced diet is the key to a healthy lifestyle and feeling great in your body.
Psyllium husk is a soluble fiber that supports digestive health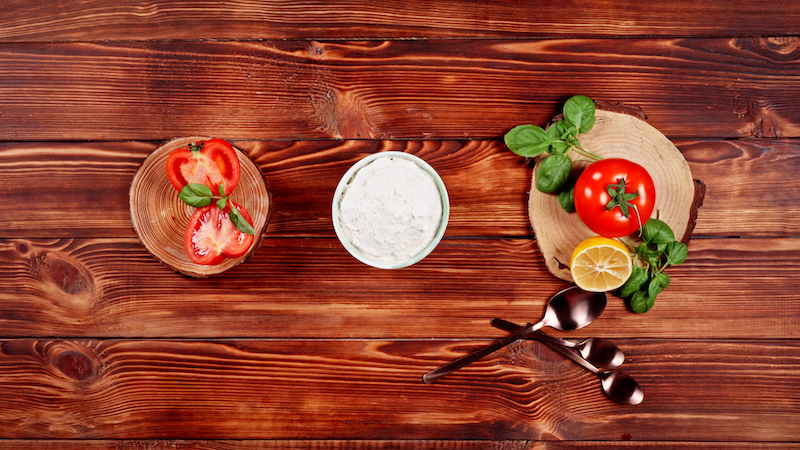 Mozzarella goes best with fresh tomatoes and basil leaves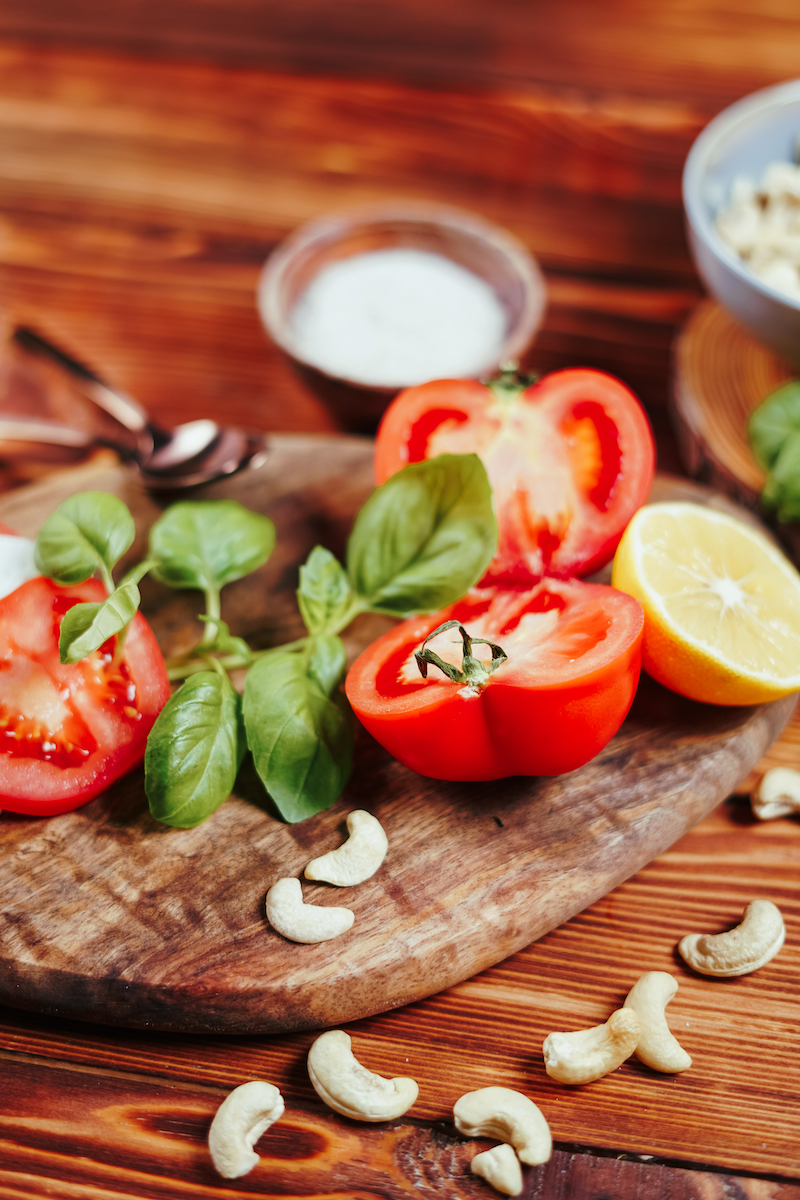 Make sure that your ingredients are fresh and organic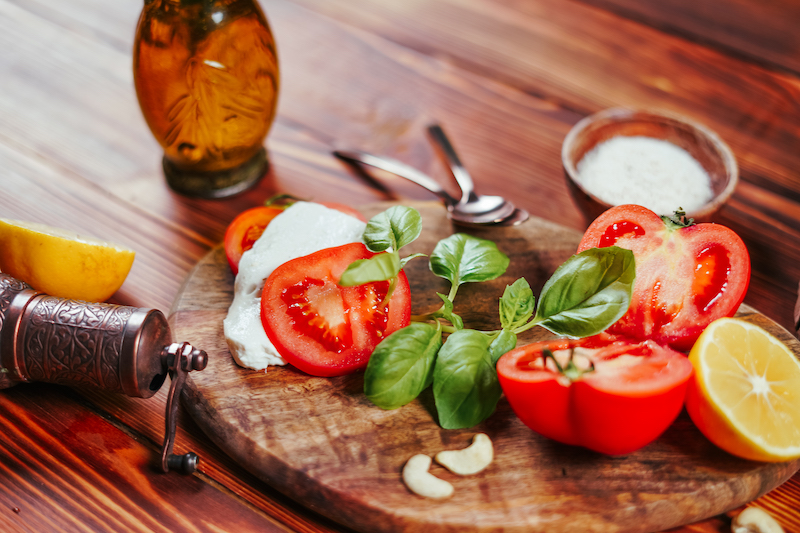 Wet your knife to ensure a smooth cut of the mozzarella ball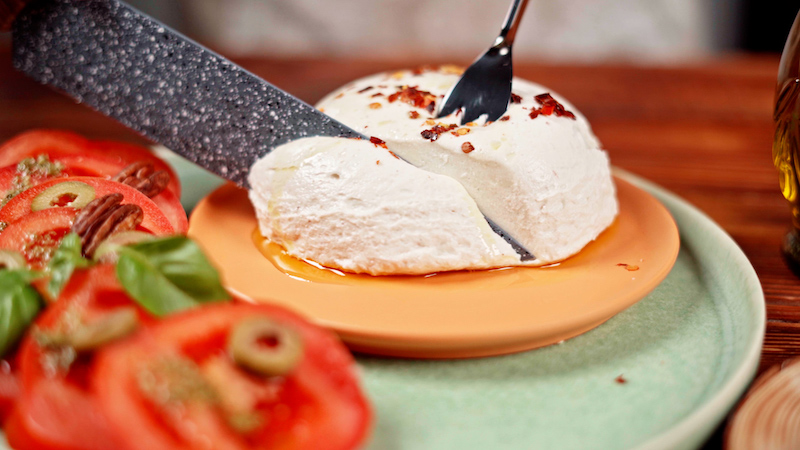 We hope you enjoy this amazing vegan mozzarella cheese recipe!