Meal prep ideas to get you started on the healthy lifestyle
LeaSHealthy lifestyle is all the rage right now. Balanced meals, exercising, meditating – taking care of yourself has been the biggest trend. And, rightfully so, because, after all, we live in the age of workaholics, stress, anxiety and depression. You should take care of yourself and make sure you live your best life. In this article, we are going to cover the new craze of the 2010s. We have prepared some of the best meal prep ideas to get you started on the healthy lifestyle.
Simple and easy meal prep ideas – breakfast quesadillas
Meal prep ideas – breakfast quesadillas
Ingredients:
1tbsp olive oil
1 package breakfast sausages
6-8 tortillas
3 eggs
1 package shredded cheese
1/2 of red, green and yellow pepper
1 red onion
salt and pepper
cilantro, tomato and lime wedges
All the ingredients you will need for this delicious breakfast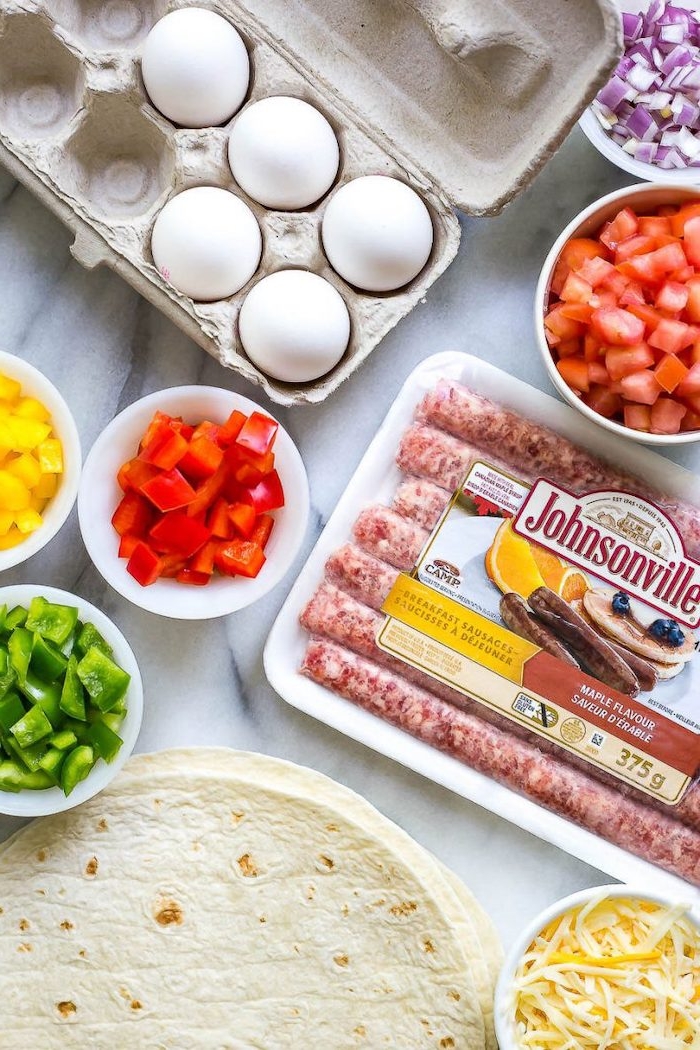 Instructions:
Heat olive oil and cook the sausage, then cut it in small pieces.
Scramble the eggs.
Dice the peppers and onion.
Top the tortilla with cheese, sausages, scrambled eggs and the veggies, then top with more cheese.
Cook the quesadillas in a pan for about 5-7 minutes, until the cheese is melted.
Cut quesadillas in half and serve.
Delicious breakfast on the go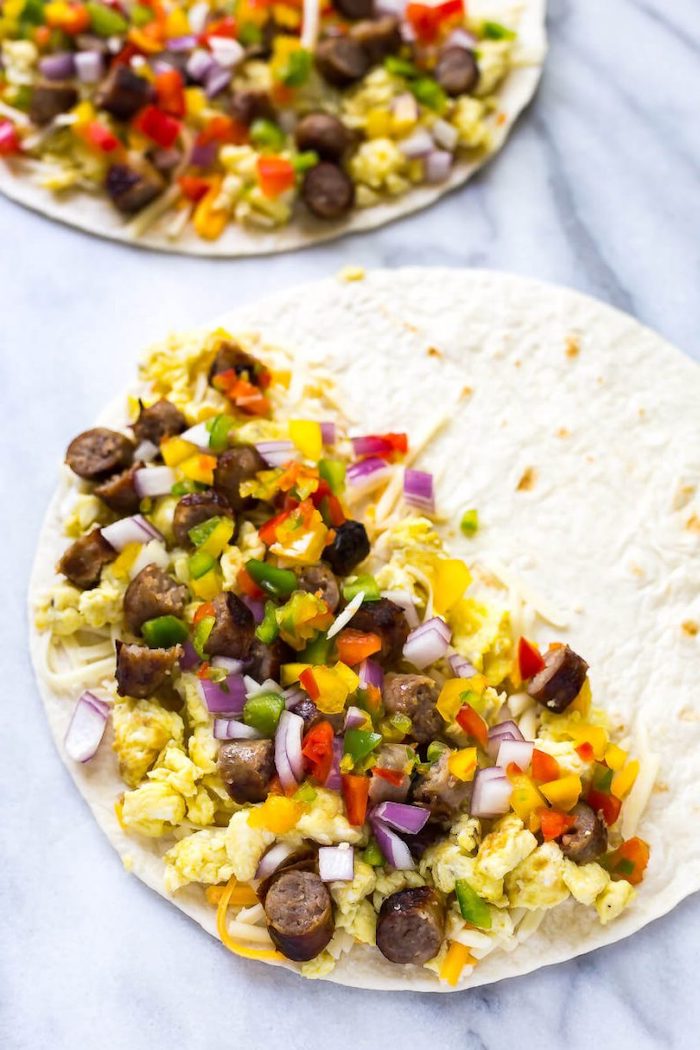 Meal prep ideas – egg bites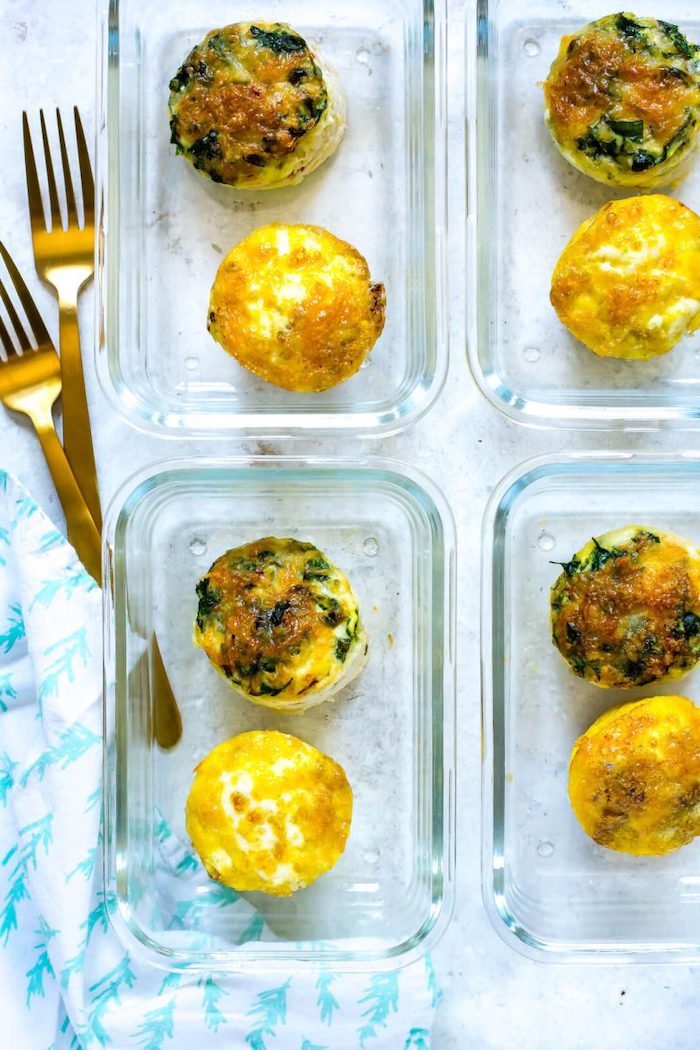 Delicious egg bites
Ingredients:
Egg bites with bacon and gruyere:
1tbsp olive oil
16 eggs
1 cup bacon
1 cup gruyere cheese
Egg bites with red pepper:
1tbsp olive oil
1 cup roasted peppers
4 egg whites
1 cup spinach
1 cup monterey jack cheese
Simple breakfast, full of protein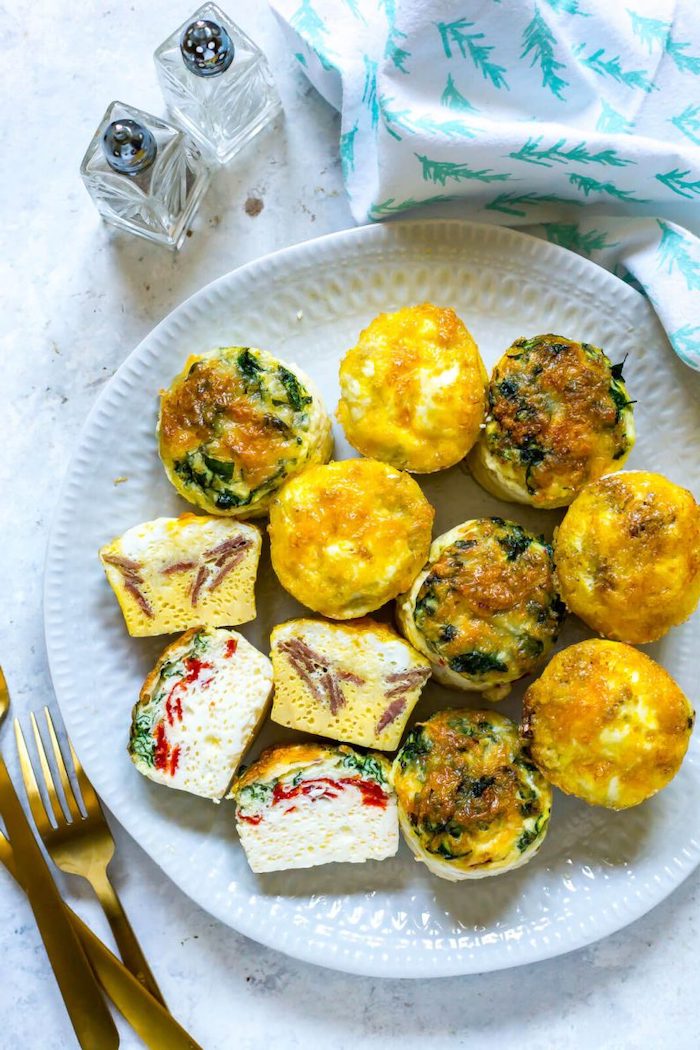 Instructions:
Fill a 9×11 baking tray halfway with warm water and place a greased egg tray on top.
Divide toppings of choice among egg cups and fill the rest with eggs or egg whites.
Bake for 60 minutes, or until eggs are set.
Simple and easy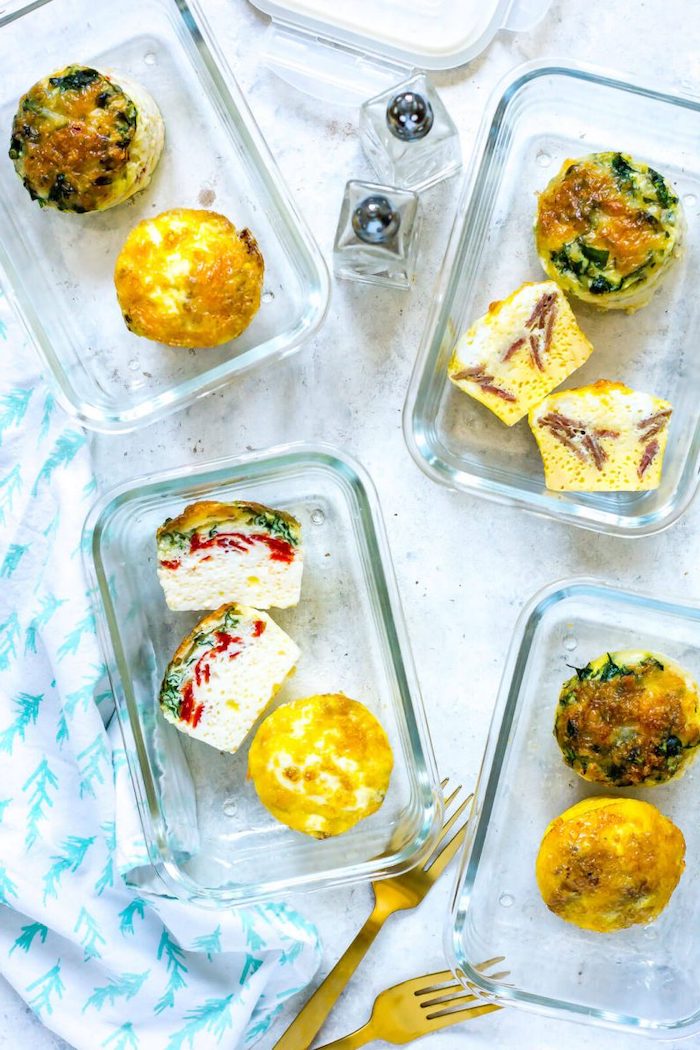 Greek yoghurt parfait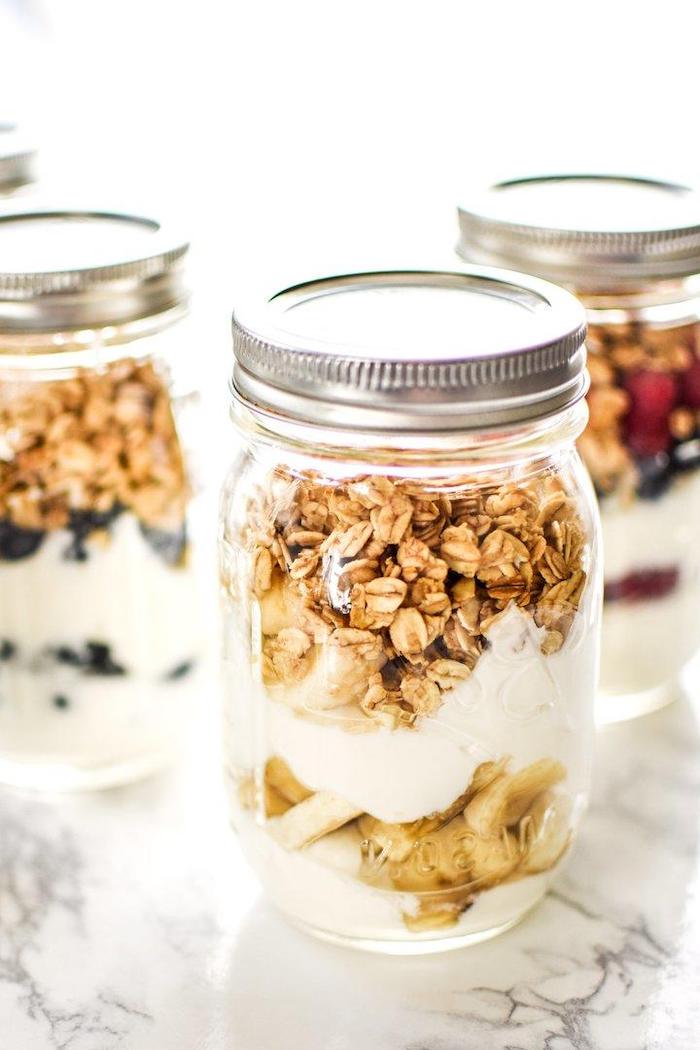 Greek yogurt parfait recipe
Ingredients:
For one parfait:
6oz plain Greek yoghurt
1tsp maple syrup
1/3 cup granola
fruits:
Mixed berry – 1/3 cup blueberries, 1/3 cup raspberries
Blueberry lemon – 1/2 cup blueberries, 2tbsp lemon juice, 2tbsp slivered almonds
Apple cinnamon – 1/2 apple, 1tbsp lemon juice, 2tbsp slivered almonds, 1/4tsp cinnamon
Peanut butter banana – 1 banana, 1tbsp peanut butter, 1/4 cup peanuts
Peanut butter and jelly – 2/3 cup smushed raspberries, 1tbsp peanut butter, 1/4cup peanuts
Breakfast for each work day of the week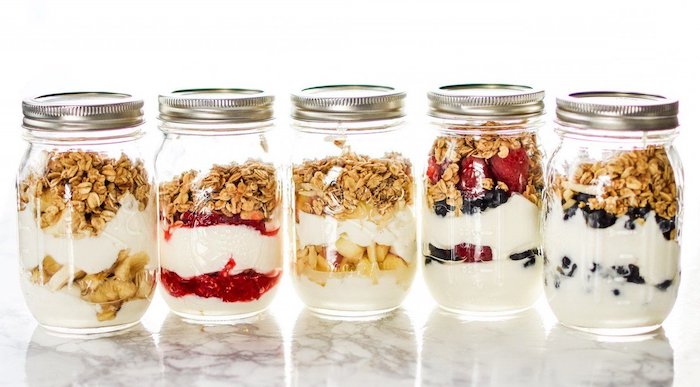 Instructions:
In a bowl, mix Greek yoghurt and maple syrup.
Layer the yoghurt with the selected toppings in a mason jar and repeat the layers until the jar is full.
Healthy meal in two steps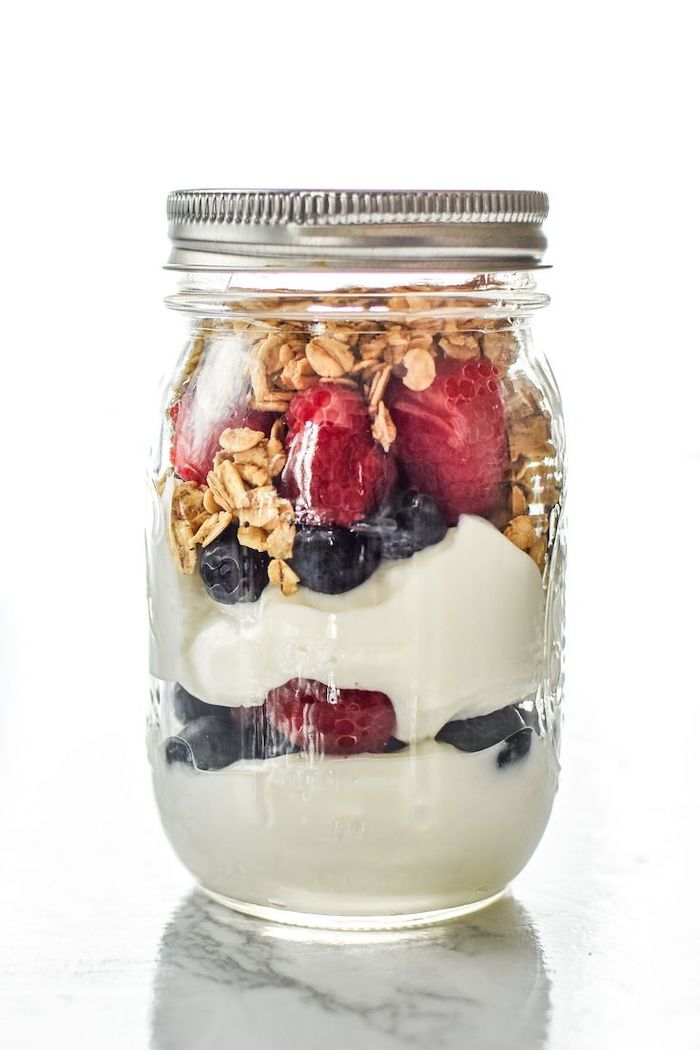 Instant pot oatmeal jars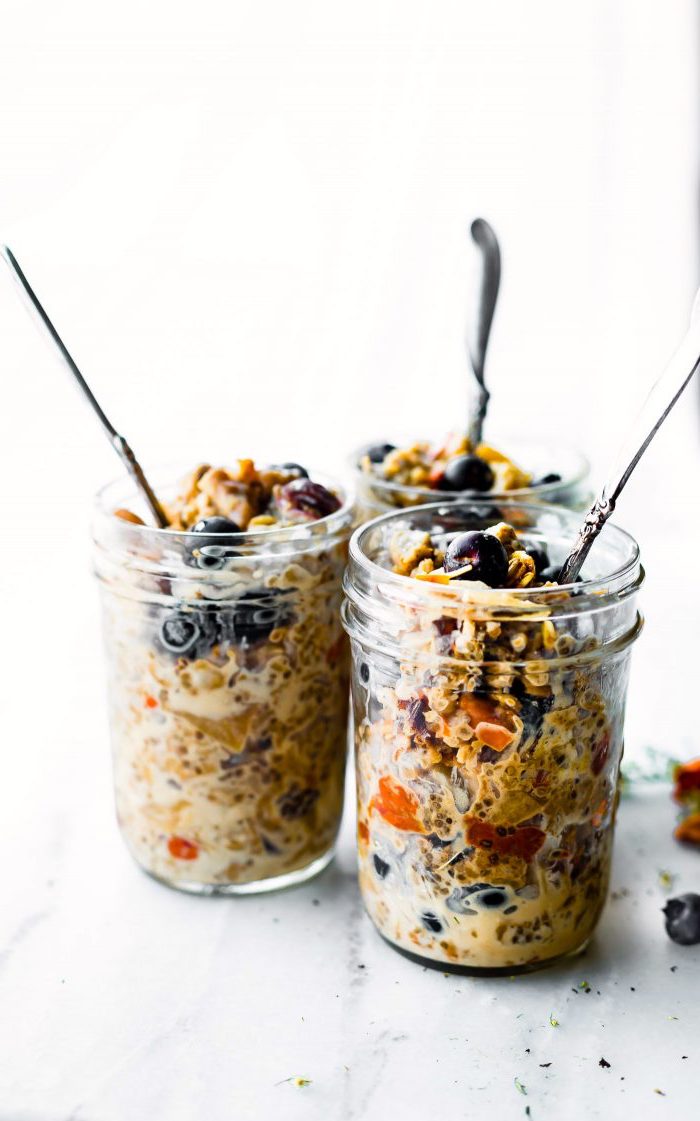 Meal prep ideas – oatmeal jars
Ingredients:
1 1/4 cup rolled oats
1/2 cup chopped apple
3 cups almond milk
1 shaved carrot
1/2 cup chopped walnuts
1/3 cup raisins
1/4 cup chia seed
1/2tbsp cinnamon
pinch of sea salt
1/3 cup non dairy cream
1/4 cup maple syrup
Tasty breakfast to indulge in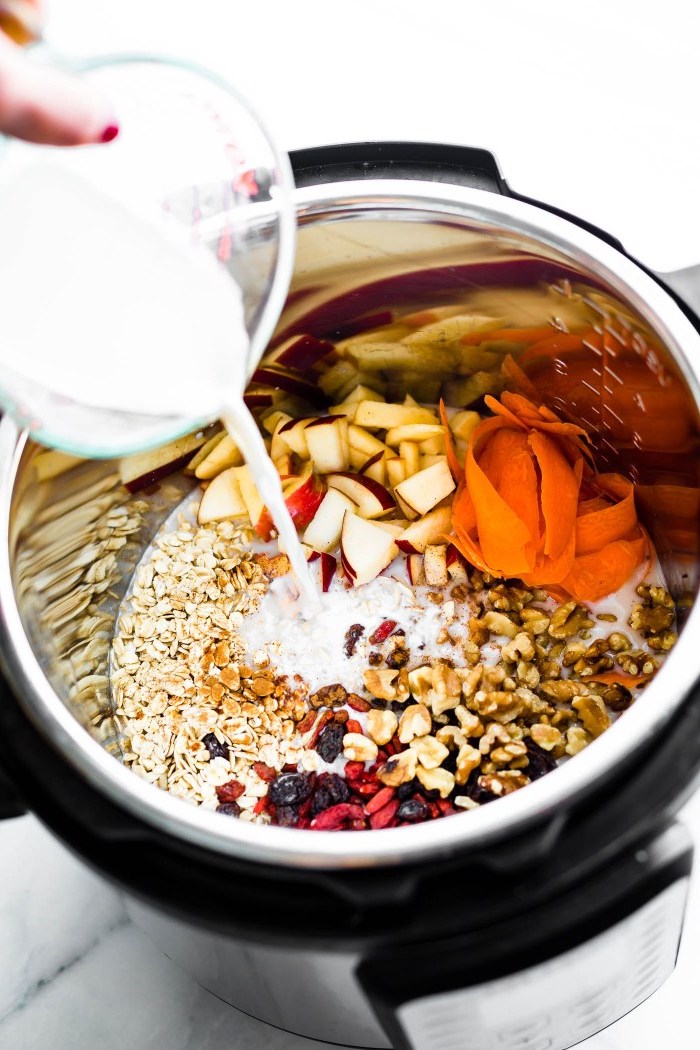 Instructions:
Pour 3 cups of the milk in an oiled instant pot.
Add the oats and all the prepped ingredients, except for the cream and toppings.
Cook for 8-9 minutes.
Pour into 6-7 small mason jars.
You can top with maple syrup and blueberries.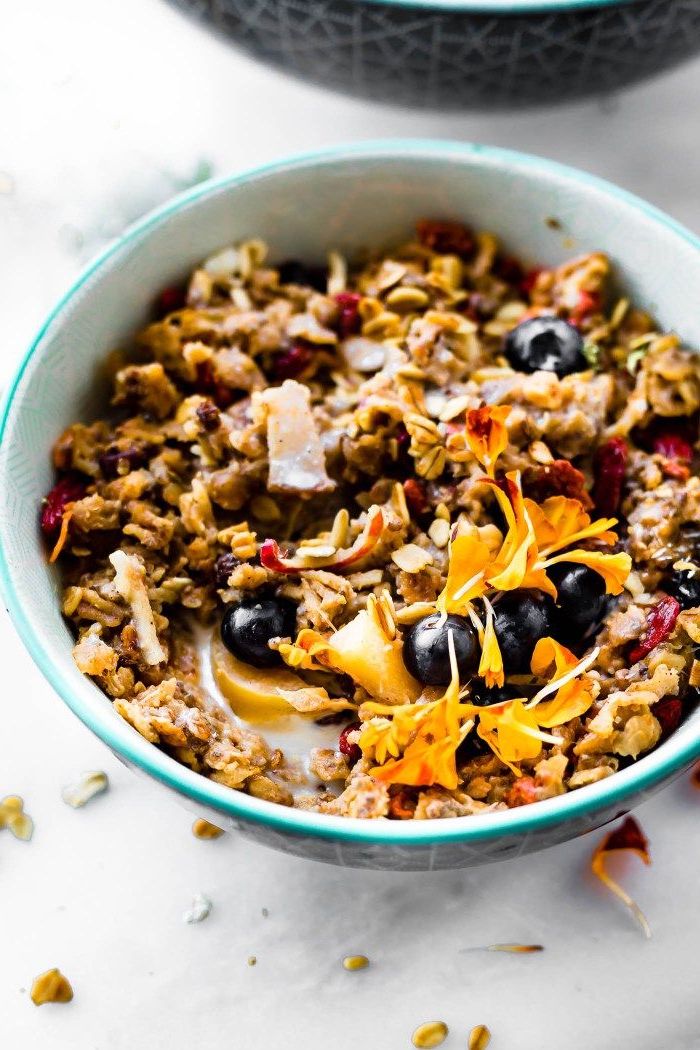 Healthy lunch recipes – sweet potato crust quiche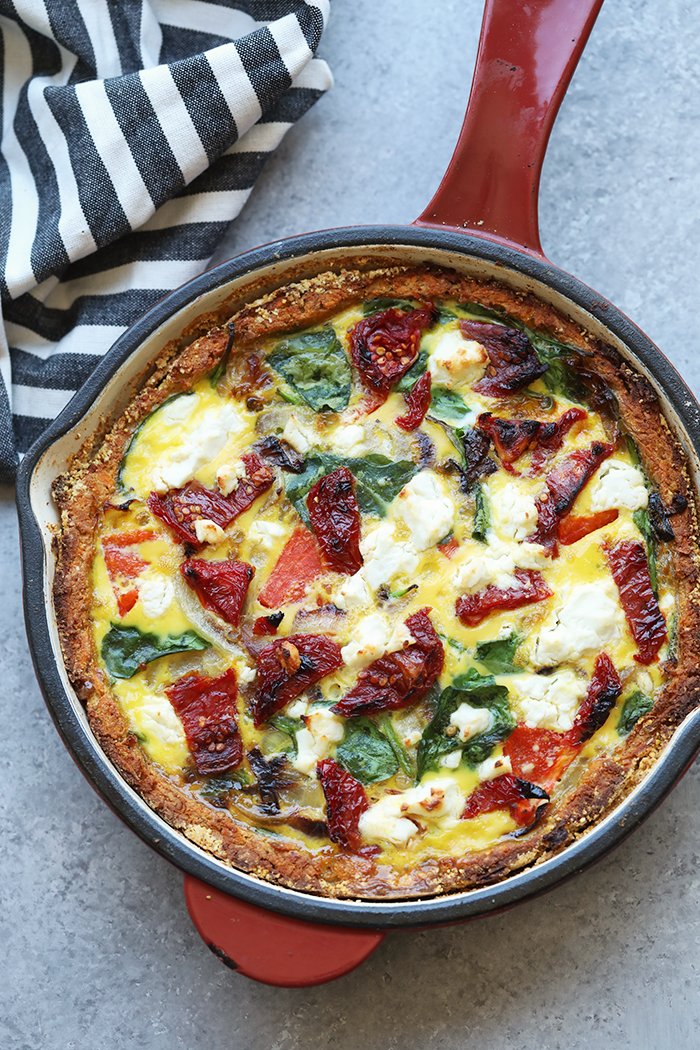 Sweet potato quiche recipe
Ingredients:
For the crust:
1tbsp olive oil
1 tbsp cornmeal
2.5 cups grated sweet potato
1 egg
1/2tsp salt
1tbsp garlic powder
1/4tsp ground cloves
1/8 tsp salt
1/8tsp pepper
3/4 cup almond flour
For the quiche:
8 eggs
1/4 cup almond milk
1 onion
2 cups spinach
1 red pepper
1/4 cup dried tomatoes
2oz goat cheese
This crust looks delicious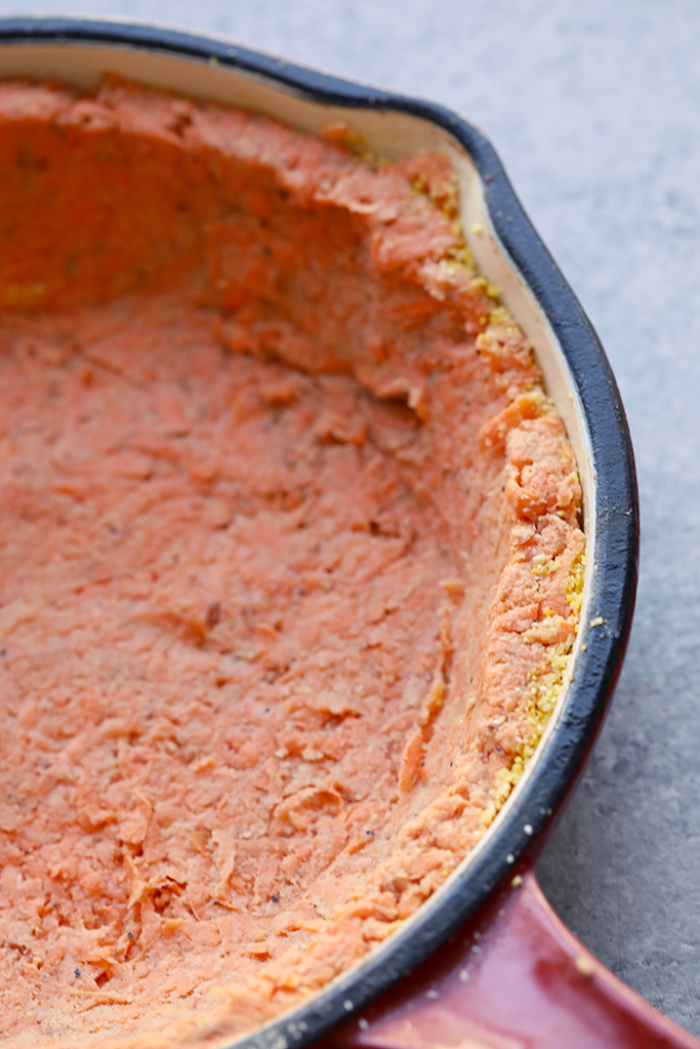 Instructions:
For the crust:
Cover a 9-inch pan in olive oil and sprinkle with cornmeal.
In a bowl, mix the grated sweet potato with 1/4 tsp salt and let sit for 15-20 minutes.
Wring out any access liquid from the potatoes between two towels.
Mix the sweet potato with the rest of the ingredients and form a ball
Flatten the mixture onto the bottom of the pan all the way to the sides.
Bake at 200 degrees for 20 minutes.
For the Frittata:
Prepare your vegetables.
In a bowl, whisk 8 eggs and 1/4 cup of almond milk.
Add caramelised onion, spinach and chopped red pepper on top of the crust.
Pour the eggs mixture on top.
Top with tomatoes and goat cheese
Bake at 200 degrees with tin foil for about 20 minutes and then for additional 15 minutes without foil.
And voila!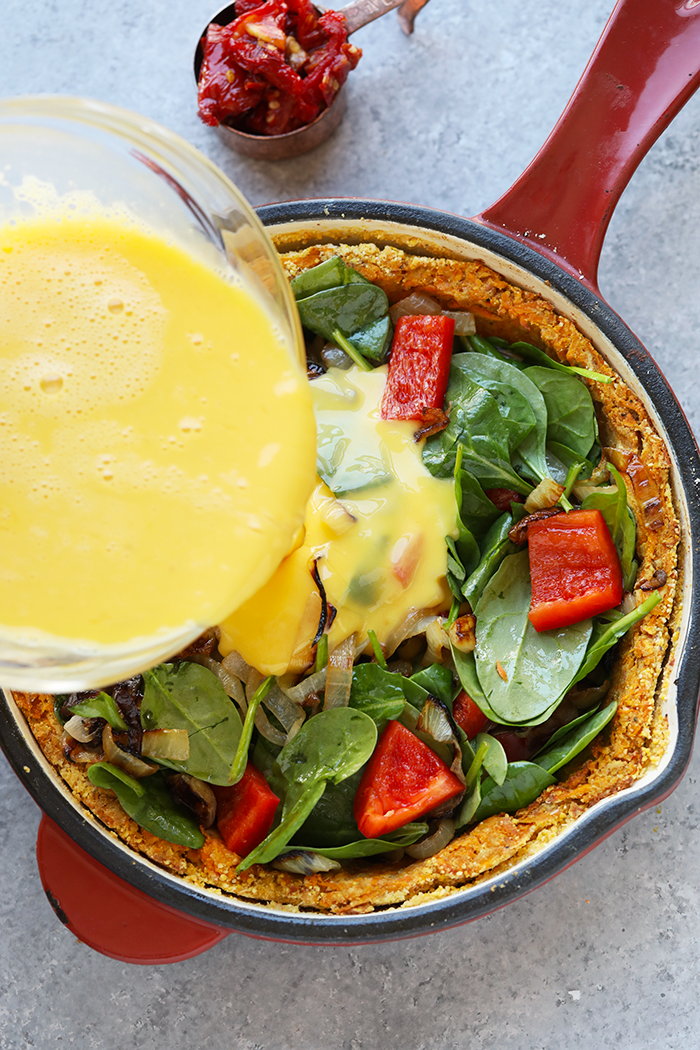 Super tasty chicken fajitas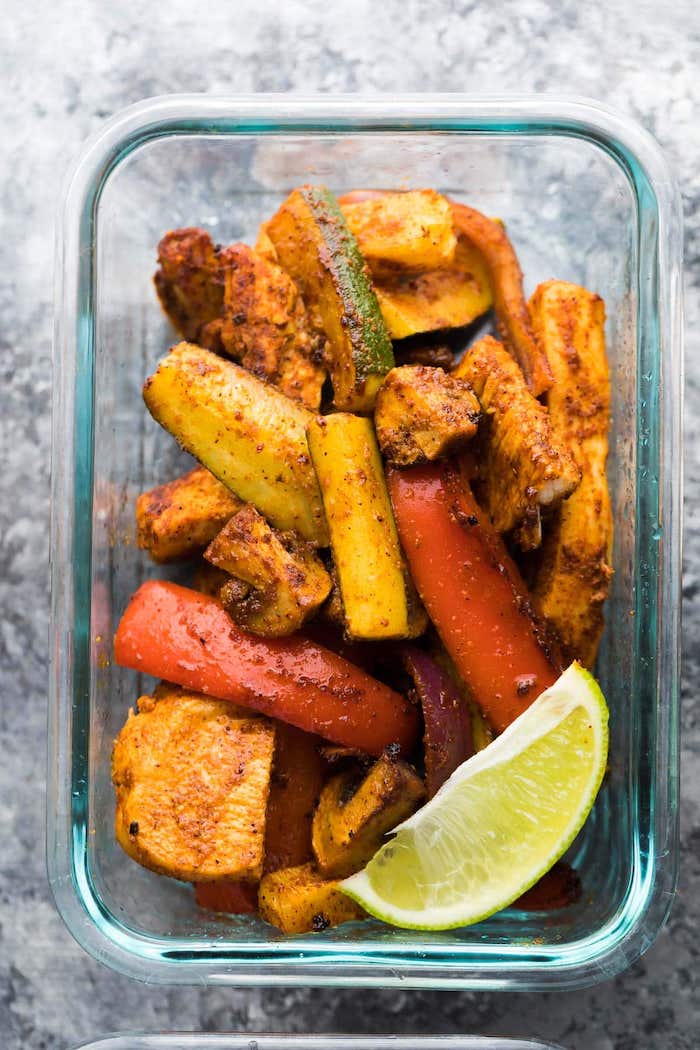 Meal prep these delicious chicken fajitas
Ingredients:
Rub:
1tbsp sugar
3/4tsp salt
1tbsp chilli powder
1.5tsp cumin
1.5tsp paprica
1/2tsp garlic powder
1/2tsp onion powder
1/8-1/4 tsp cayenne
Fajitas:
2 chicken breasts, sliced into strips
6 cups mixed vegetables – bell peppers, zucchini, red onion, mushrooms
juice from 1 lime
1tbsp olive oil
To serve:
tortillas
salsa and greek yoghurt
fresh avocado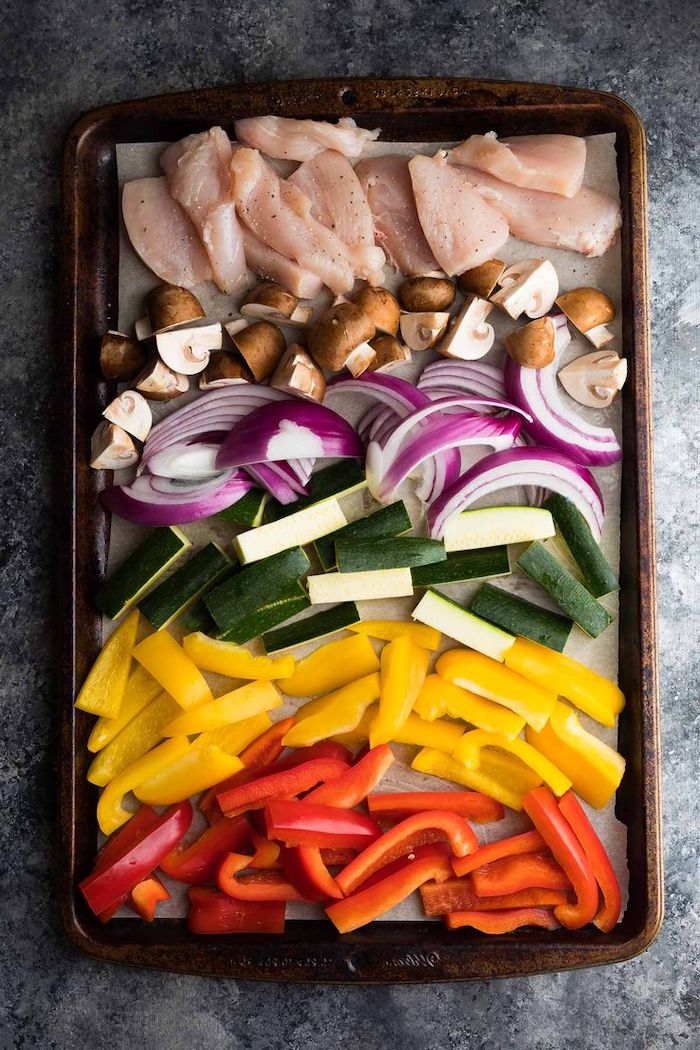 Instructions:
Pre-heat oven to 200 degrees.
In a bowl, mix the chicken and veggies with the olive oil and lime juice.
Add the rub and stir.
Arrange everything on a pan and roast until the chicken is cooked.
Separate in containers for each day of the week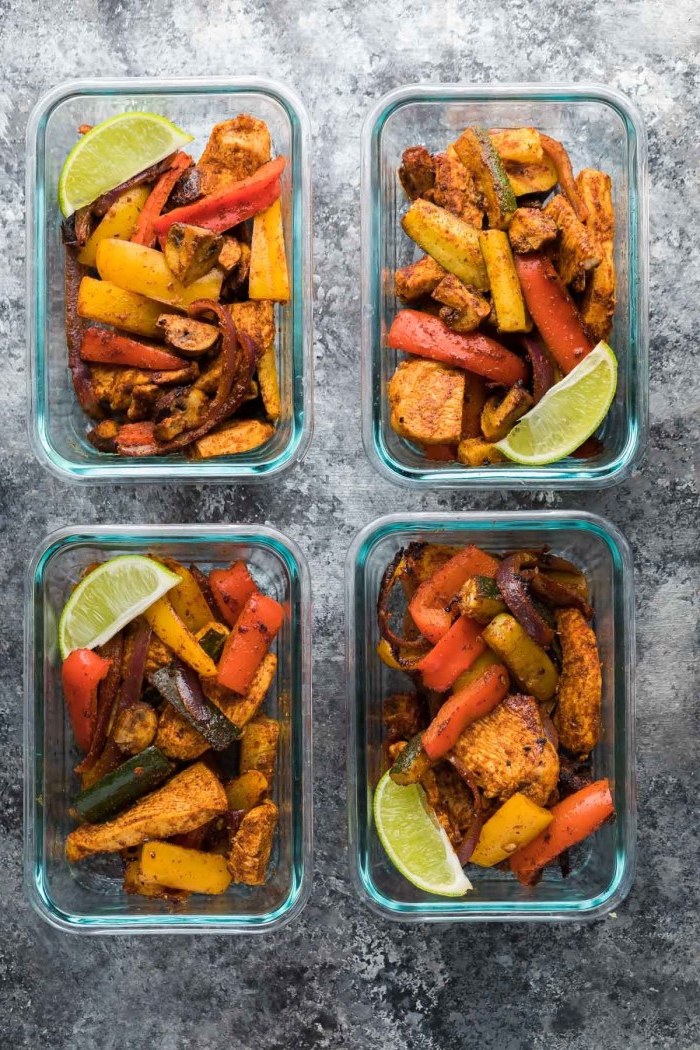 Chickpea curry – meal prep ideas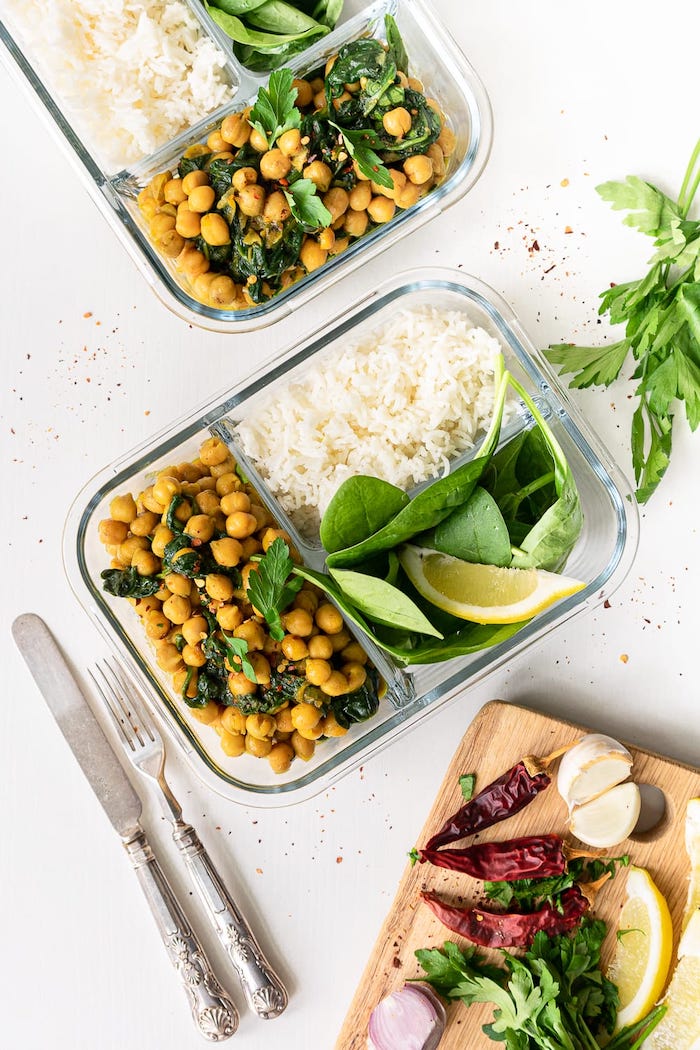 Even more meal prep ideas – chickpea curry
Ingredients:
1 can coconut milk
2 cans chickpeas
2tsp turmeric
2tsp garam masala
1tsp ginger powder
1/2tsp chilli flakes
1 onion
2 garlic cloves
2tbsp olive oil
10oz baby spinach
salt
4 lemon wedges
fresh coriander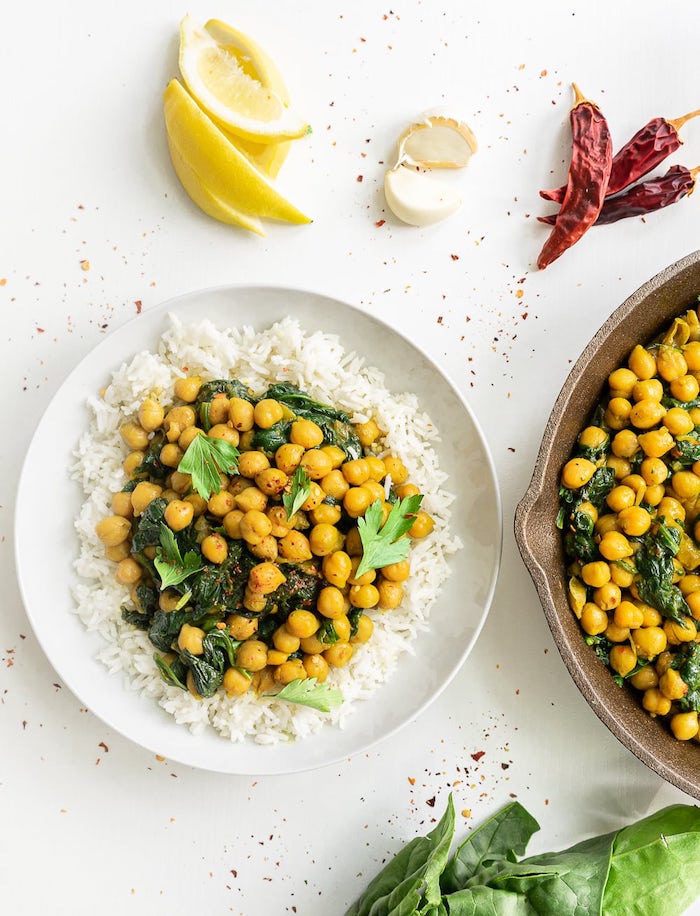 Instructions:
Heat the oil and add the spices, then add the onion and garlic, chopped. Once they are brown add the chickpeas and coconut milk with salt.
Cook for five minutes and add the spinach, let the spinach wilt under a cover.
Add fresh lemon juice and coriander for taste.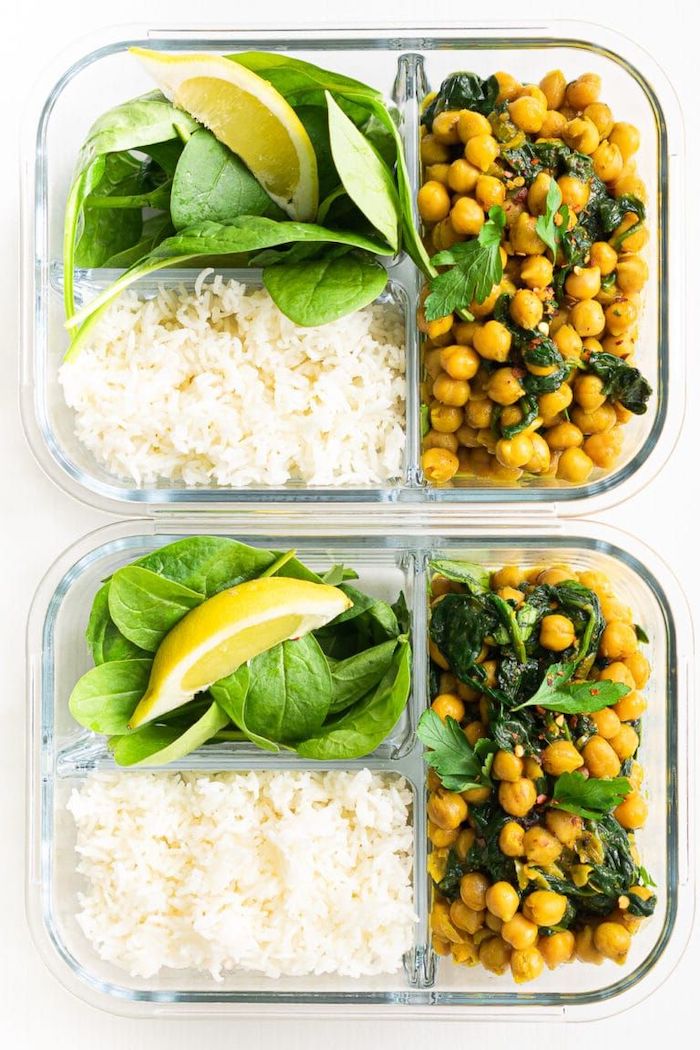 Greek quinoa salad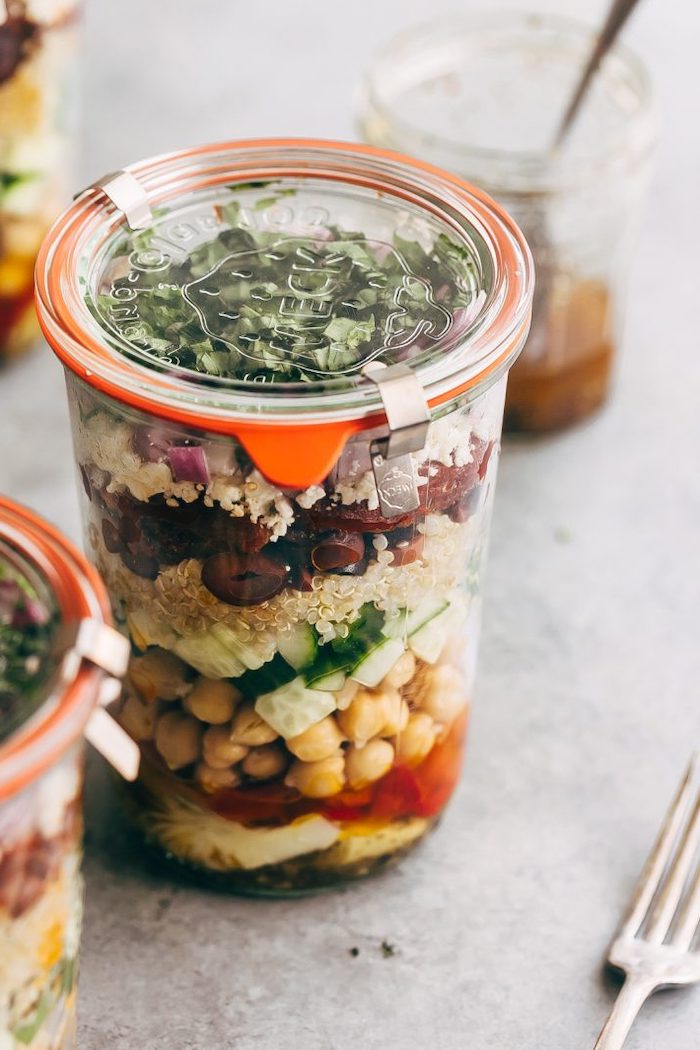 Greek quinoa salad recipe
Ingredients:
For the salad:
1 can chickpeas
1 can artichoke hearts
2 cups cooked quinoa
1 jar roasted bell peppers
1 cucumber
1/2 cup sliced kalmata olives
1/2 cup red onion
1/4 cup dried tomatoes packed in oil
1 cup crumbled feta cheese
1/2 cup chopped basil
6 cups spinach
For the dressing:
1/2 cup olive oil
2tbsp lemon juice
3 garlic cloves
2tbsp honey
2tbsp dijon mustard
1tsp dried oregano
1tsp kosher salt
1/2tsp black pepper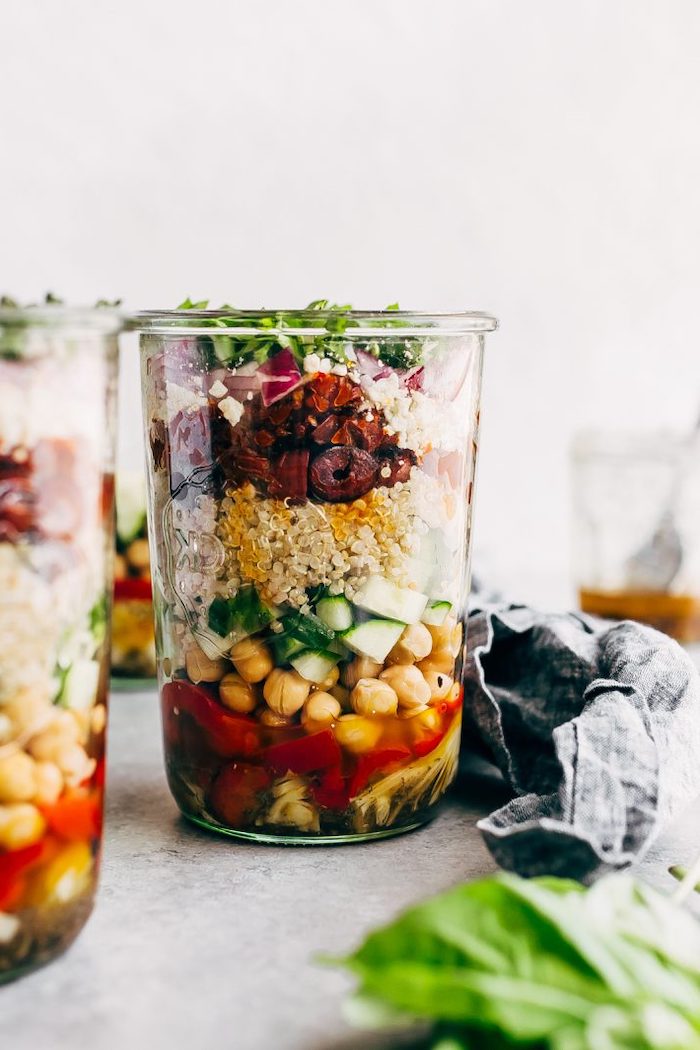 Instructions:
Add all the ingredients for the dressing in a jar and shake well.
In a mason jar put a spoon of dressing, followed with the artichoke hearts, bell peppers, chickpeas, cucumbers, quinoa, olives, tomatoes, feta cheese, red onion, basil leaves and salad greens.
Once you are ready to serve shake the mason jar well.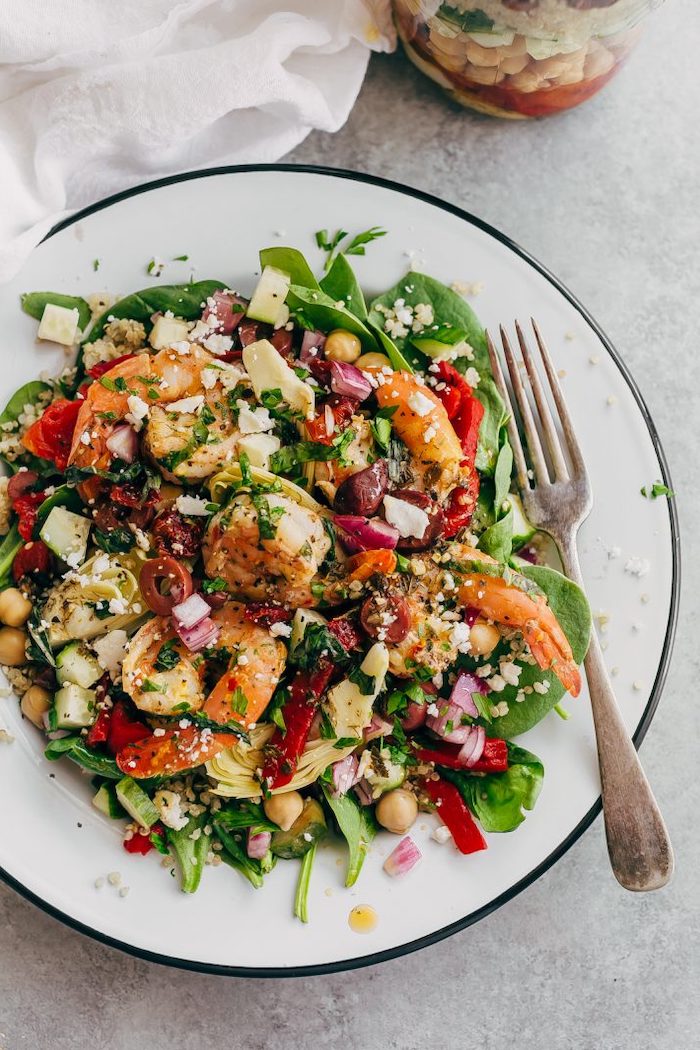 Honey Sriracha glazed meatballs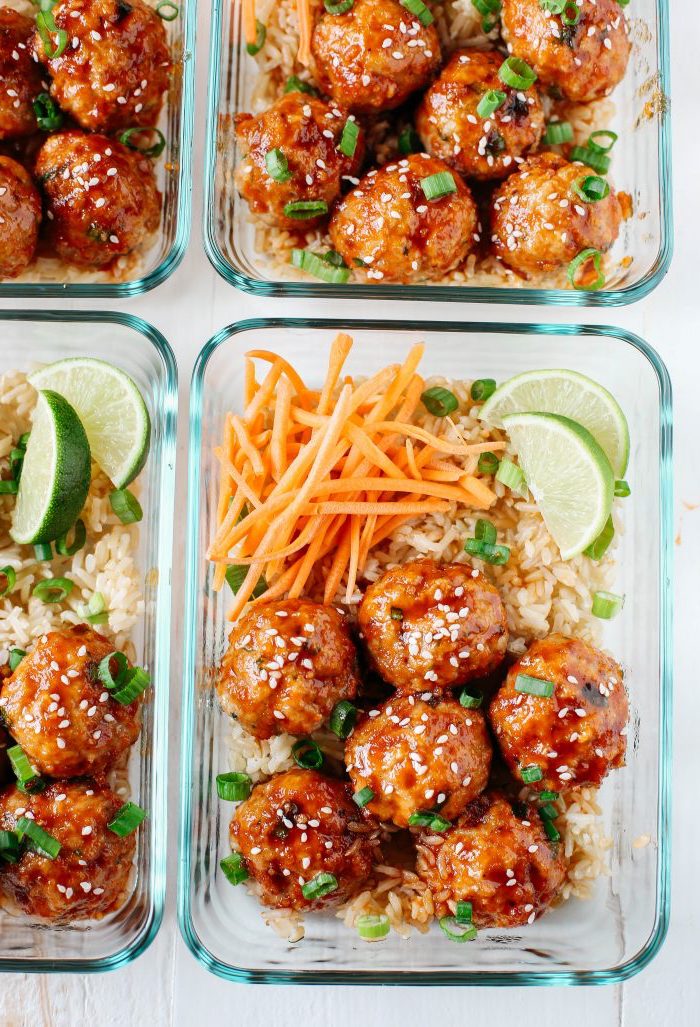 Honey Sriracha glazed meatballs
Ingredients:
For the meatballs:
2lb lean ground turkey
2 eggs
1 cup breadcrumbs
1/2tsp garlic powder
1/4 cup chopped green onions
1/2tsp salt
1/2tsp black pepper
For the sauce:
1/4 cup Sriracha
3tbsp soy sauce
1tbsp grated fresh ginger
3tbsp rice vinegar
3tbsp honey
3 garlic cloves, minces
1/2tsp toasted sesame oil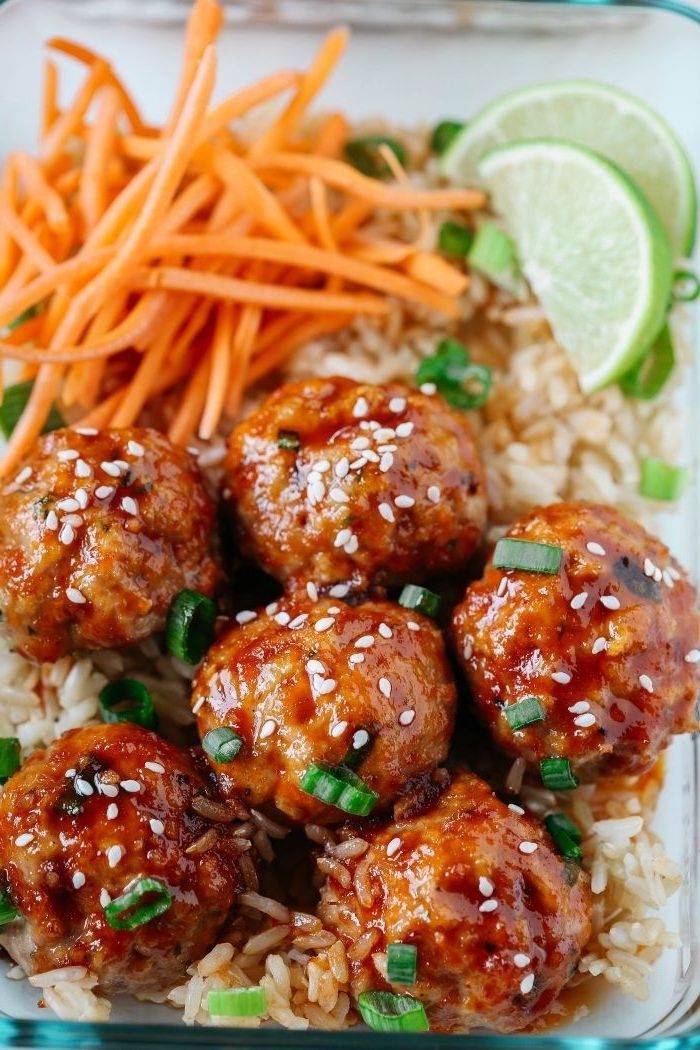 Instructions:
Preheat oven to 180 degrees.
In a bowl mix the turkey, breadcrumbs, eggs, onion, garlic powder and salt and pepper and stir well.
Shape the mixture into small balls and bake them for about 20-25 minutes.
Combine the sauce ingredients in a pan and bring to a boil, then simmer for 8-10 minutes and toss with the meatballs
Serve over brown rice and top with green onions and sesame seeds.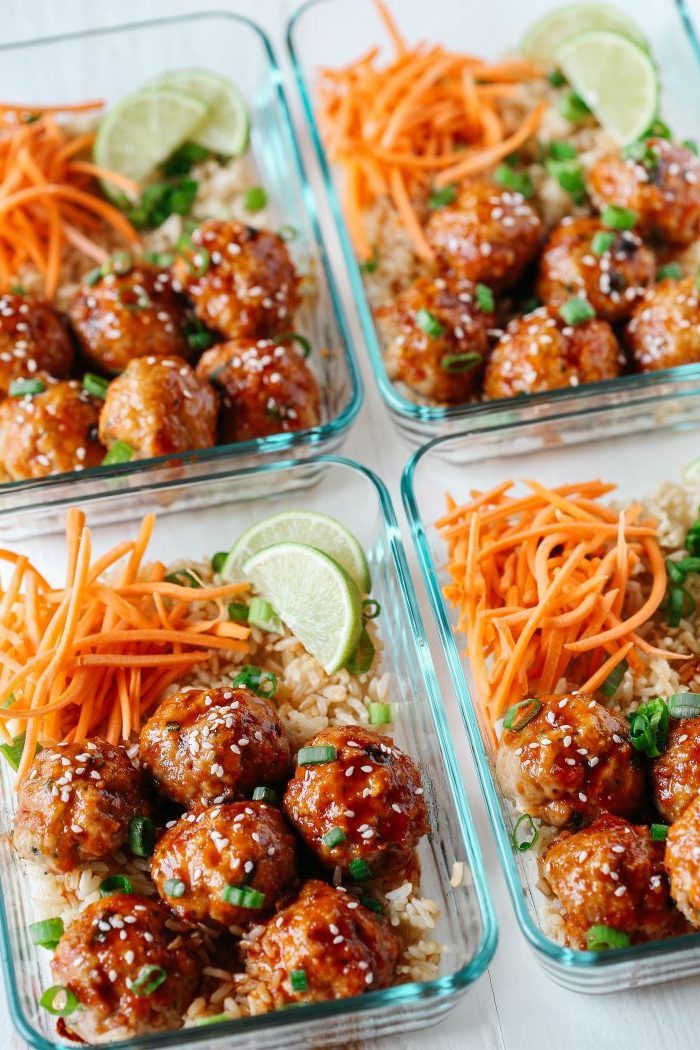 Caribbean jerk shrimp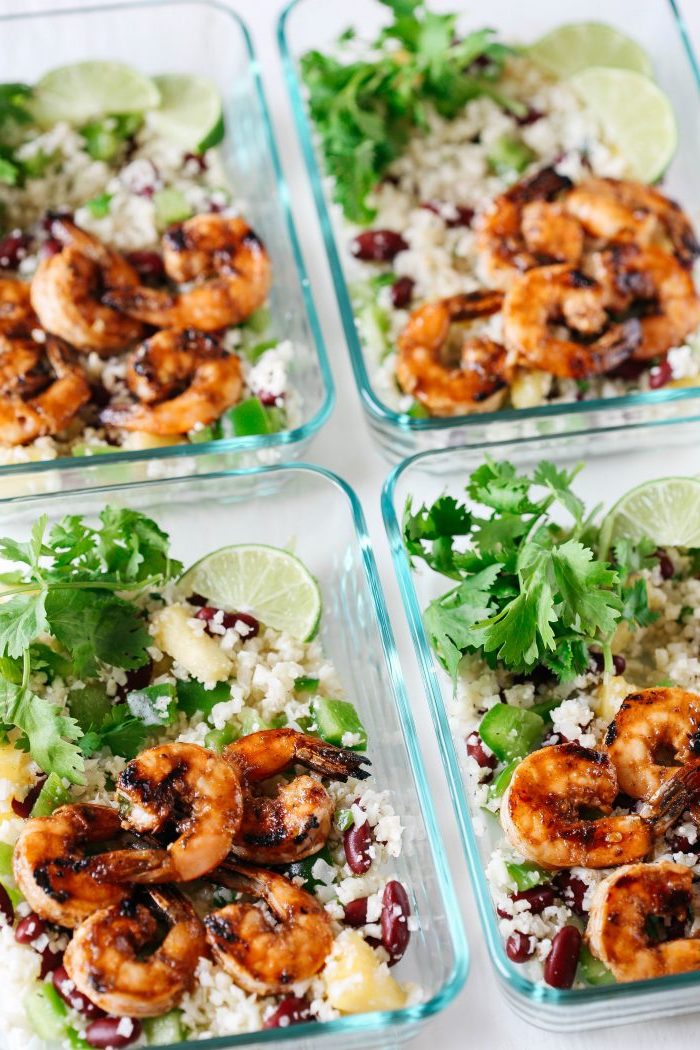 Caribbean jerk shrimp recipe
Ingredients:
10oz large shrimp, peeled and deveined
2tbsp olive oil
1tbsp brown sugar
2tbsp red wine vinegar
2tbsp orange juice
1tbsp soy sauce
2tbsp chopped green onions
1tbsp jalapeno
lime wedges
For the jerk seasoning:
1/2tsp garlic powder
1/4tsp onion powder
1/4tsp dried thyme
1/2tsp paprika
1/8tsp allspice
1/8tsp nutmeg
1/4tsp cayenne pepper
1/8tsp sea salt
For the cauliflower rice:
1tbsp olive oil
1 chopped bell pepper
4 cups cauliflower rice
1 jalapeno
1 cup fresh pineapple, chopped
1/4tsp sea salt
1tsp garlic powder
1/4tsp pepper
1/8tsp cinnamon
1/4cup orange juice
1 can red kidney beans
2tbsp cilantro, chopped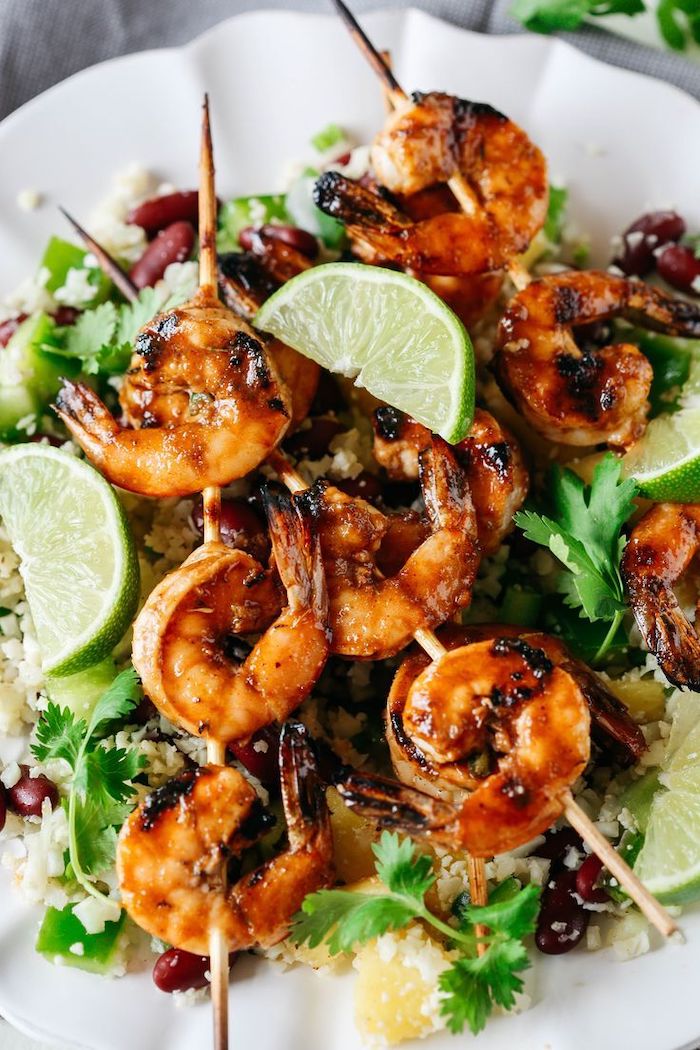 Instructions:
In a bowl, whisk together the olive oil, red wine vinegar orange juice, brown sugar, soy sauce, jalapeno, green onion and jerk seasoning, then add the shrimp and leave for about 30 minutes.
For the cauliflower rice, heat the skillet with the olive oil inside, then add the bell pepper, jalapeno and pineapple and saute for 3-5 minutes. Then, add the cauliflower rice and stir in garlic powder, salt and pepper, cinnamon and orange juice. Cook for 5 minutes, then add the kidney beans and cook for 2 more minutes. Remove from heat and add cilantro.
Boil the marinade and let simmer for about 10 minutes.
Brush the glaze over the shrimp and serve over the rice with lime wedges.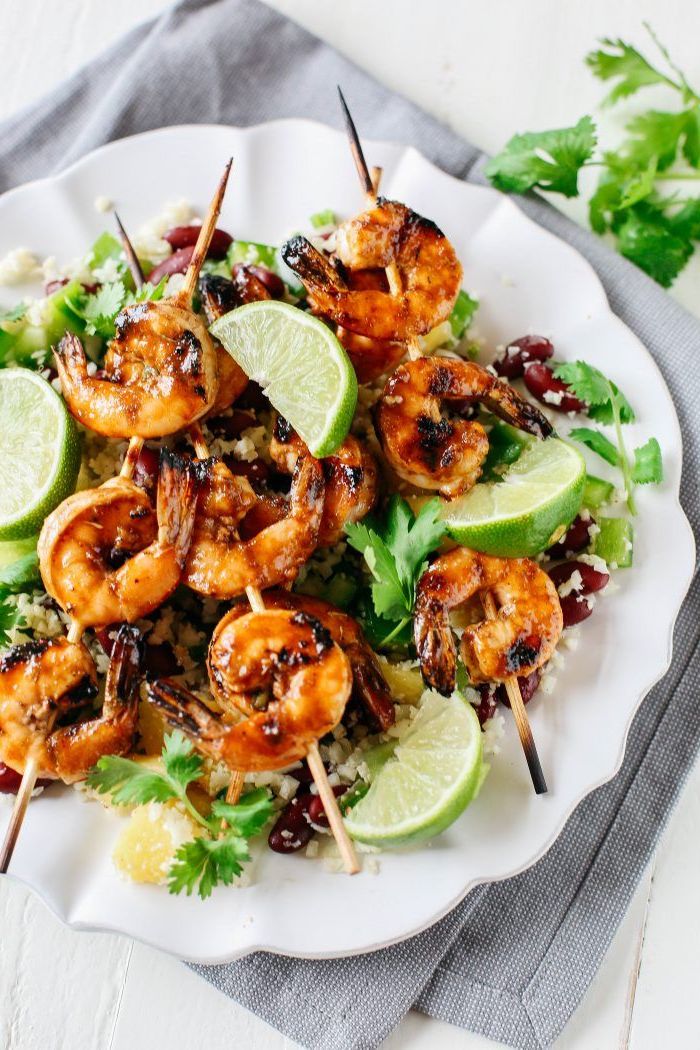 Sesame noodle bowls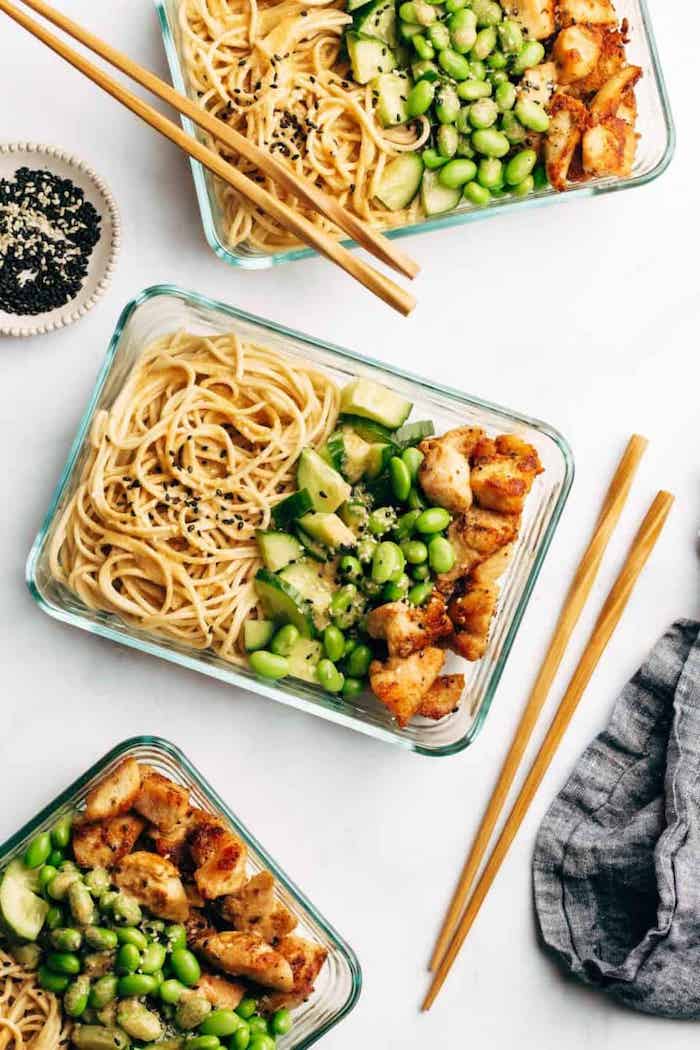 Sesame noodle bowls
Ingredients:
For the sesame sauce:
1/4 cup warm water
1/4 cup sesame paste
3tbsp soy sauce
1tbsp sesame oil
1tbsp rice vinegar
1 clove garlic
Sriracha and sugar to taste
For the noodles:
6-8oz stir fry noodles
2 cucumbers
2 cups edamame, cooked
1lb chicken breast, cooked and diced
sesame seeds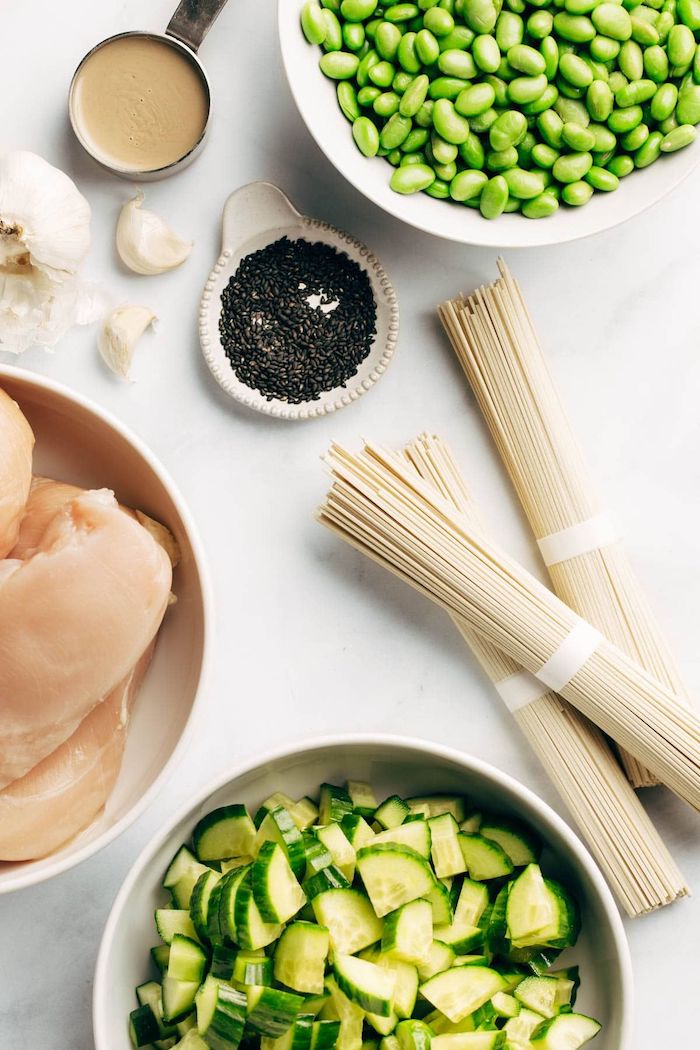 Instructions:
Whisk all sauce ingredients together.
Cook the noodles and toss them with half of the sesame sauce.
In containers divide the noodles, edamame, cucumber and chicken, drizzle with the extra sauce and sprinkle with sesame seeds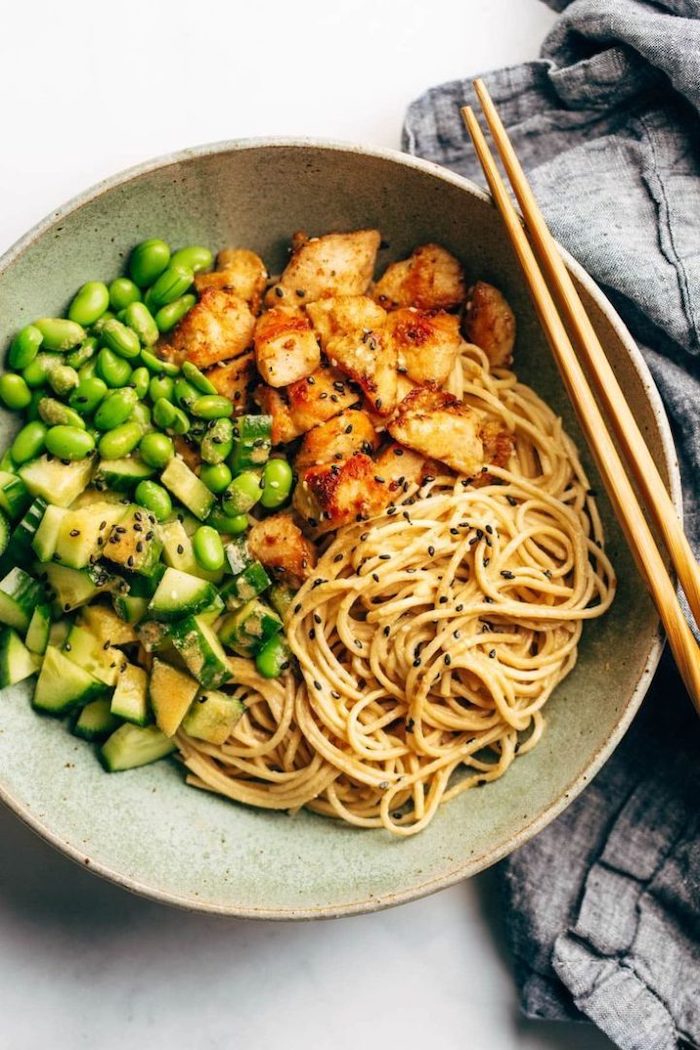 Spicy chicken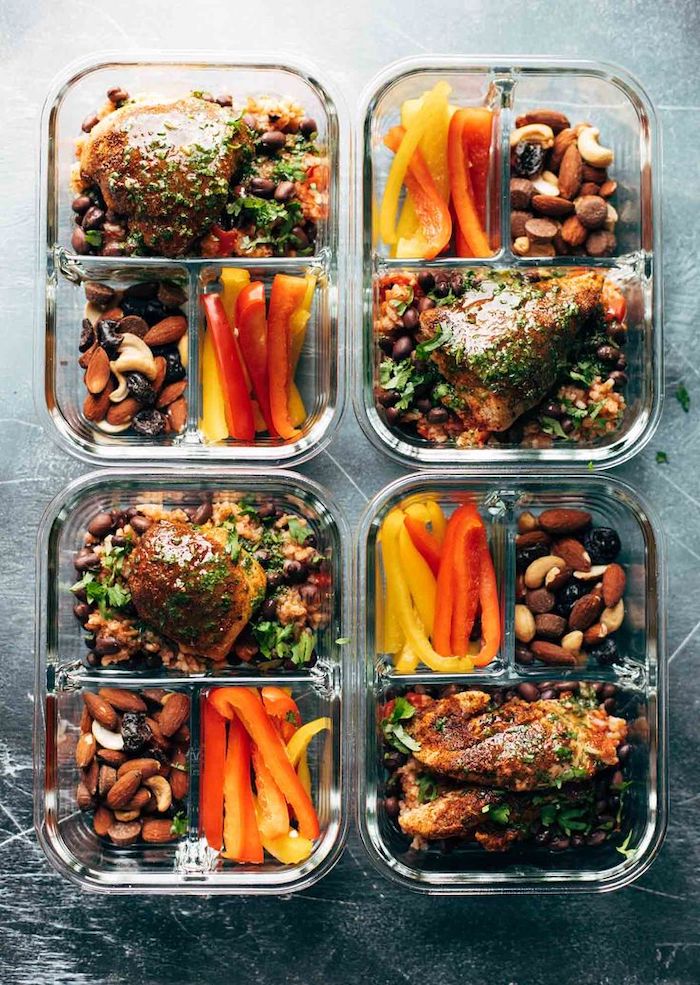 Spicy meal prep ideas
Ingredients:
For the meal prep:
1 cup white rice
1 cup water
14oz fresh salsa
1tsp oil
1/2tsp salt
1lb chicken breast, cut into pieces
spices mix – cumin, chilli powder, garlic powder and cayenne
For adding in later:
1 can black beans
chopped cilantro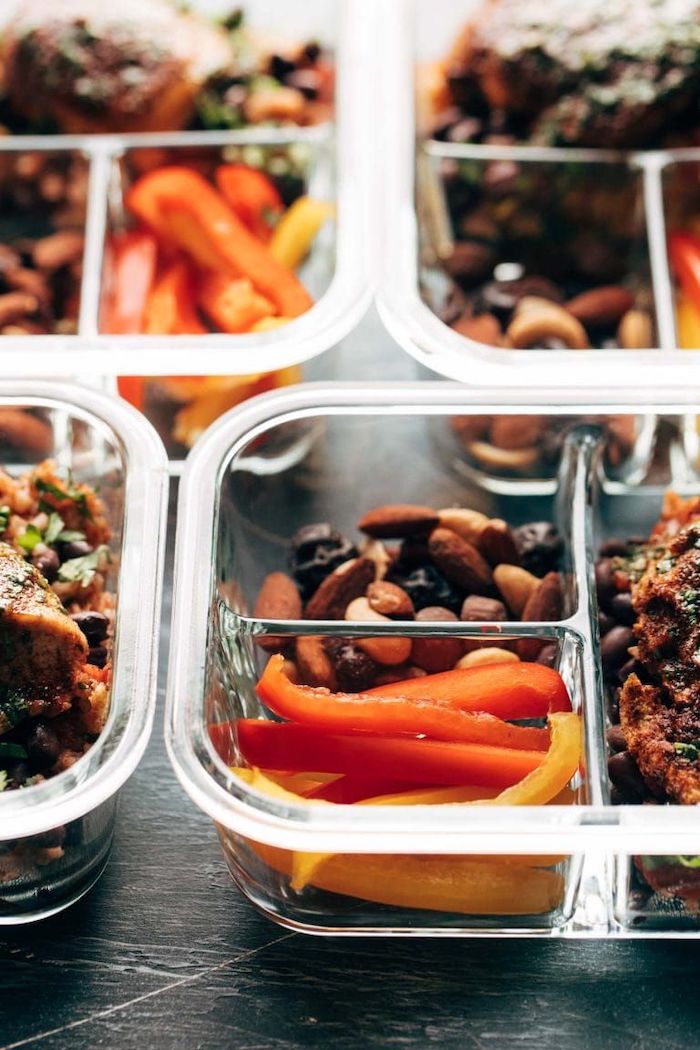 Instructions:
In a pot, mix the rice, water, tomatoes, salt and oil, place the chicken on top and sprinkle with the spice mix and salt. Turn the instant pot on high pressure for 7-8 minutes
Mix the black beans and sunshine sauce with the rice.
To serve divide the rice and beans amongst 4-6 containers and top each with chicken. Sprinkle with cilantro and sunshine sauce.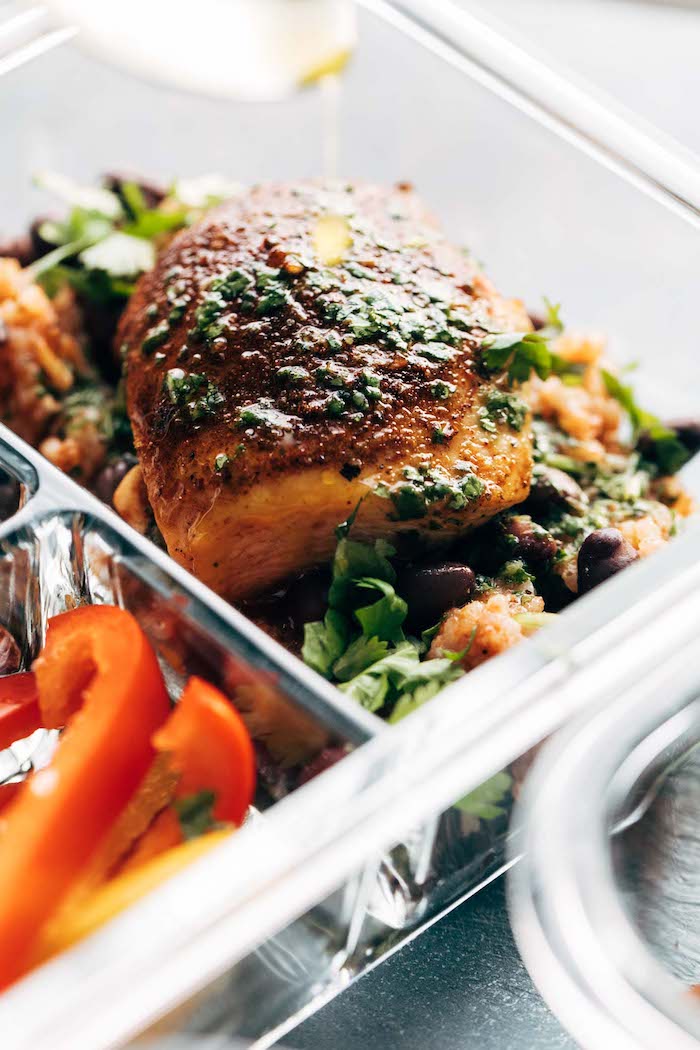 Sweet potato jar salads
Salad in jars
Ingredients:
For the vinaigrette:
2tbsp olive oil
2tbsp white wine vinegar
1/4tsp salt
2tsp lime juice
1/2tsp chilli powder
1 clove garlic, minced
2tsp honey
For the salad:
6 cups sweet potato cubes
1/2tsp chilli powder
1 can of brown lentils, drained
1tbsp olive oil
1 can of corn kernels, drained
1 red bell pepper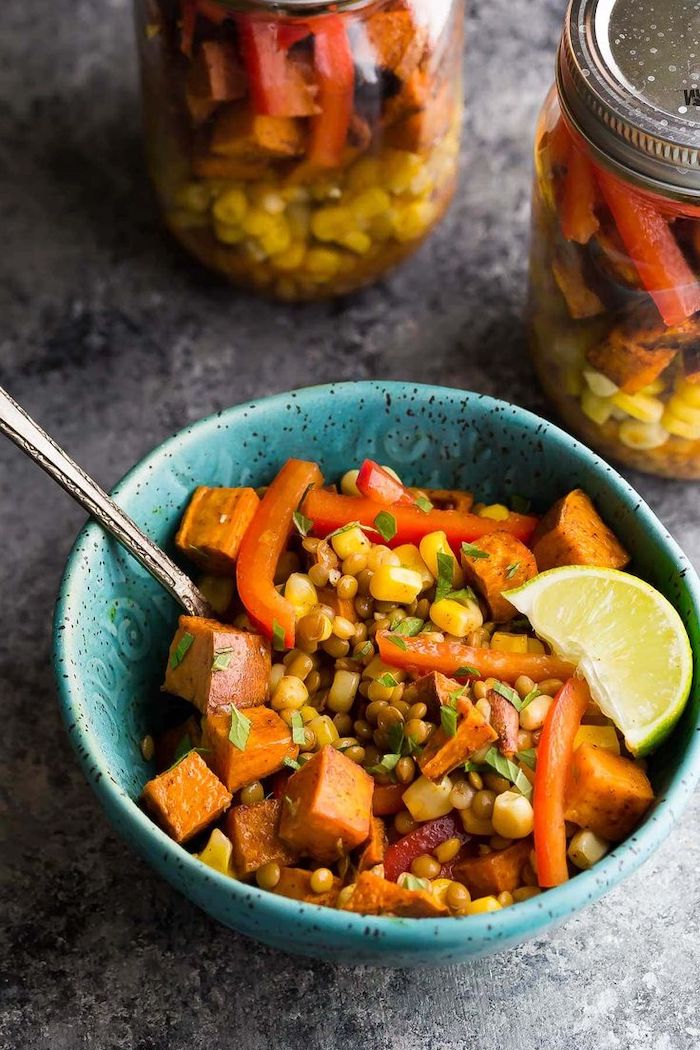 Instructions:
Shake together all the vinaigrette ingredients.
Heat the oven to 200 degrees and toss the sweet potato cubes in the chilli powder and olive oil and bake for about 10 minutes, then turn and bake for 15 more minutes.
In the mason jars layer 1tbsp of vinaigrette, 1/2 cup lentils, 1/2 cup corn kernels, 1 cup sweet potato cubes, bell pepper slices.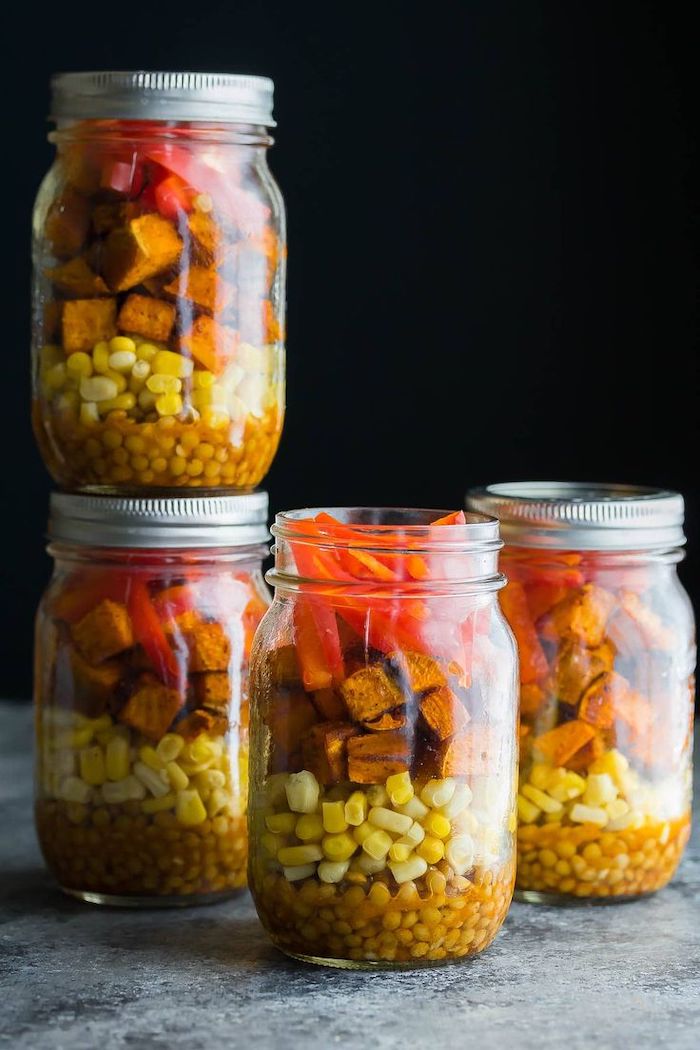 Thai coconut instant noodles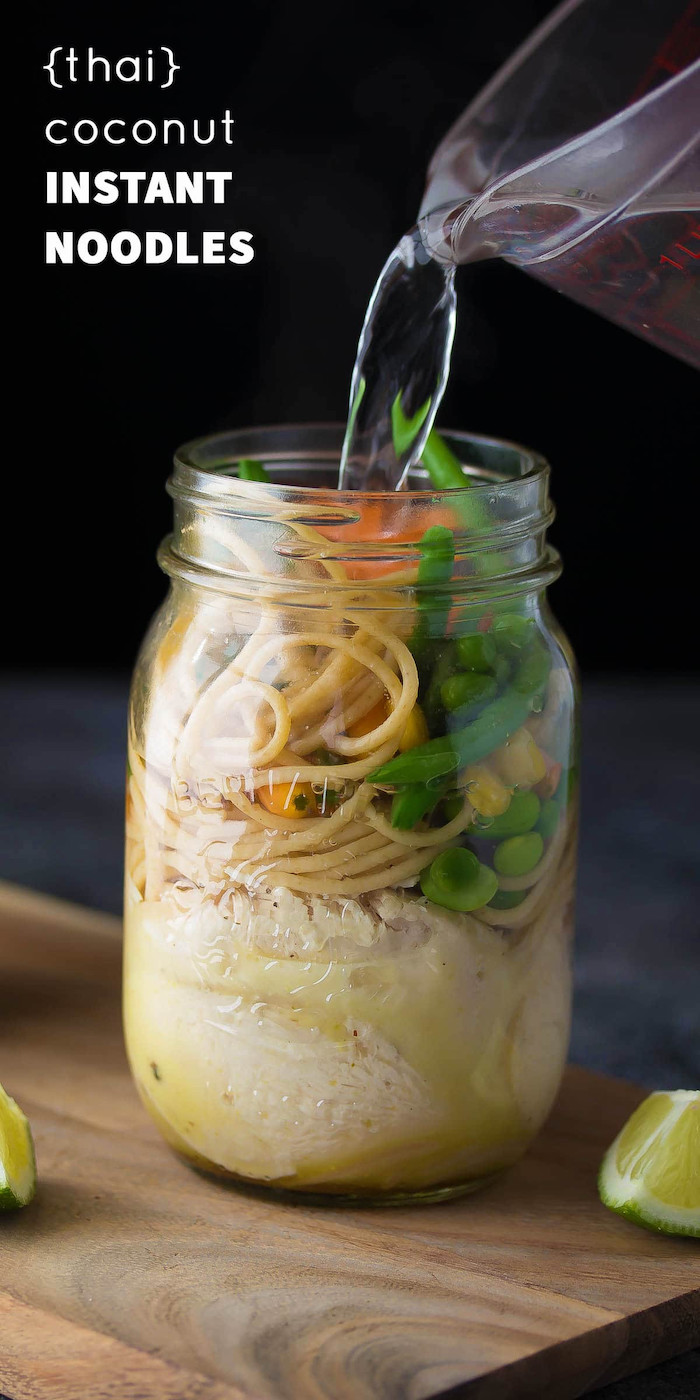 Meal prep these instant noodles
Ingredients:
1/4 cup coconut milk
2tsp chicken stock concentrate
1tsp Thai green curry paste
1tsp lime juice
1/2tsp brown sugar
1 cup spaghetti, cooked al dente
1/2 cup thawed frozen vegetables
1/2 cup chicken breast, cooked and cut into small slices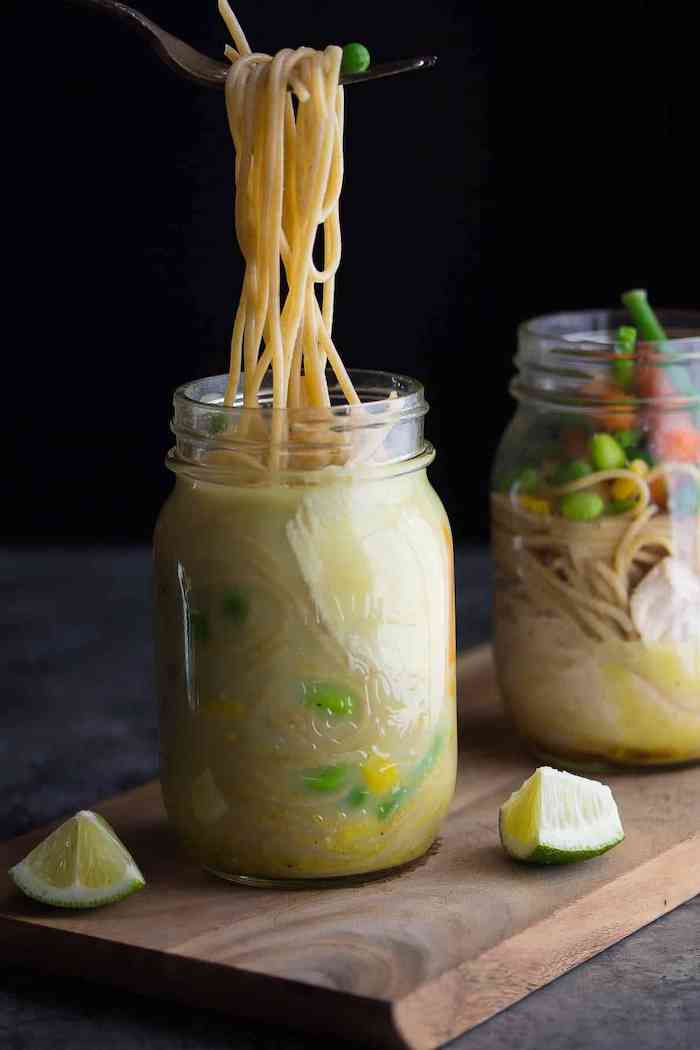 Instructions:
Place in a mug: coconut milk, green curry paste, chicken stock concentrate, lime juice, brown sugar, spaghetti, veggies and chicken breast.
When ready to serve pour boiling water to the top of the cup, allow to sit for 3 minutes and shake everything together.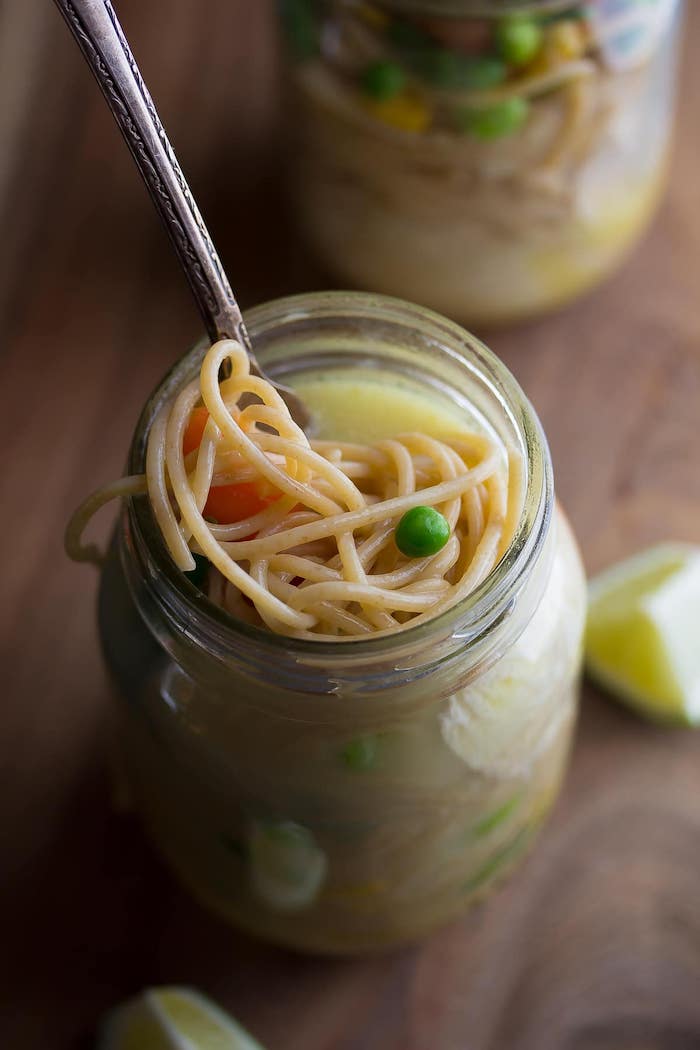 Turkey taco bowls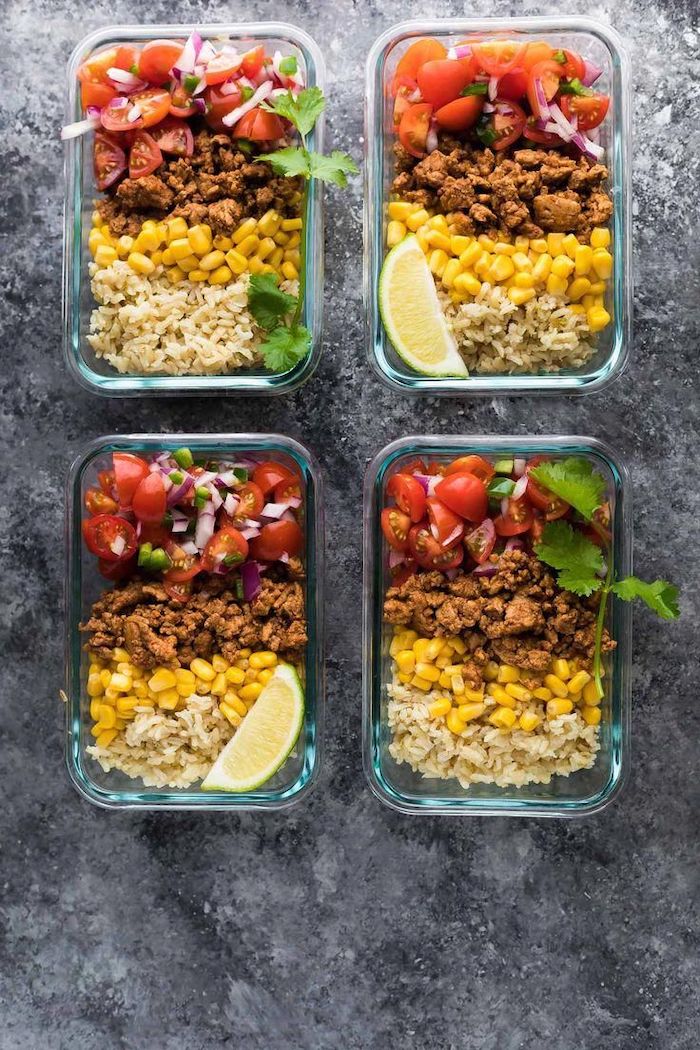 Turkey taco bowls
Ingredients:
For the rice:
3/4 cup brown rice
1/8tsp salt
zest of 1 lime
For the turkey:
3/4lb ground turkey
2tbsp taco seasoning
For the salsa:
1 pint cherry tomatoes
1 jalapeno, minced
1/4cup red onion, minced
juice from 1/2 lime
1/8tsp salt
Add ins:
1 can corn kernels
1/4 cup shredded cheese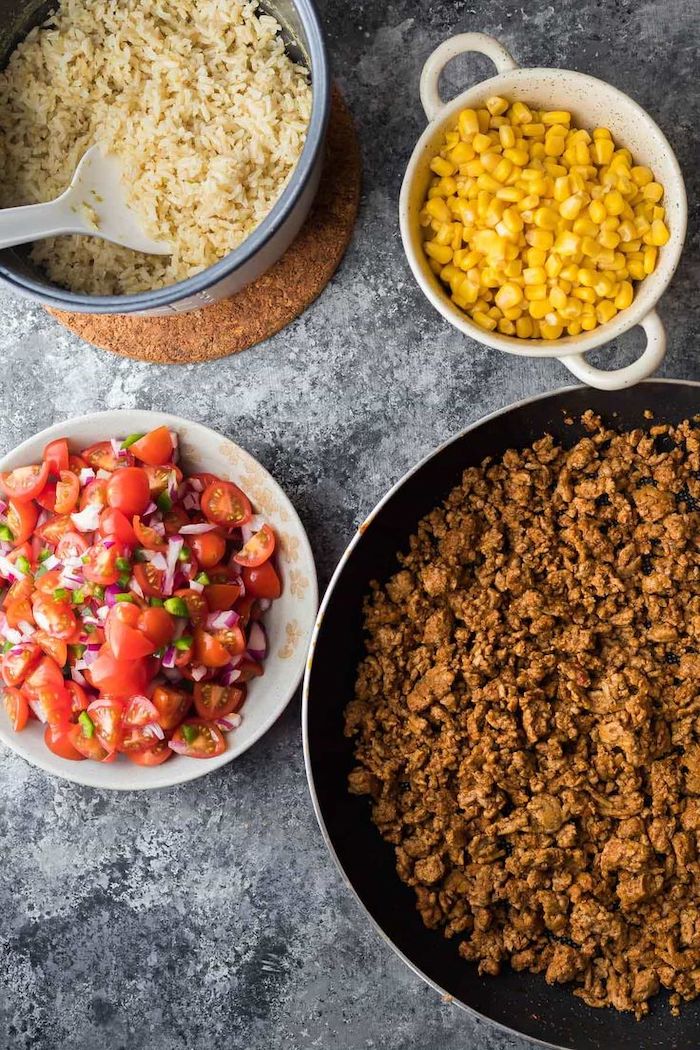 Instructions:
Cook the brown rice and add the lime zest and salt.
Then, cook the turkey, tossing it with the taco seasoning. Cook for about 10 minutes.
Mix all salsa ingredients together.
To assemble the bowl add 1/4 portion of the cooked rice, 1/2 cup corn kernels, 1/2 cup taco meat and 1/4 portion of salsa.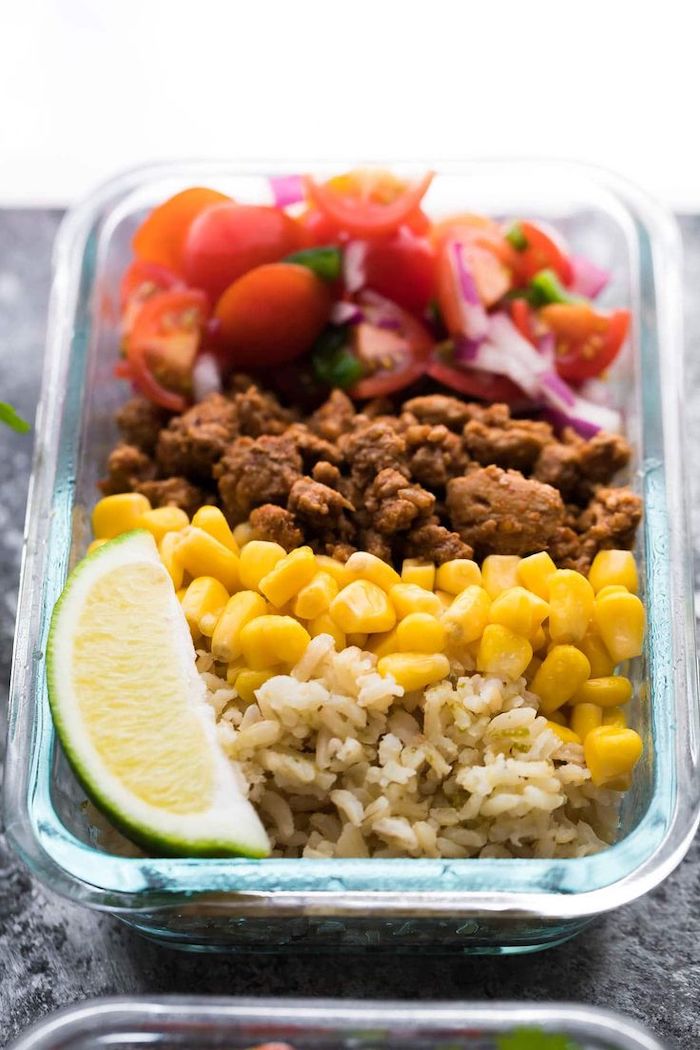 Easy harissa eggplant recipe
Meal prep ideas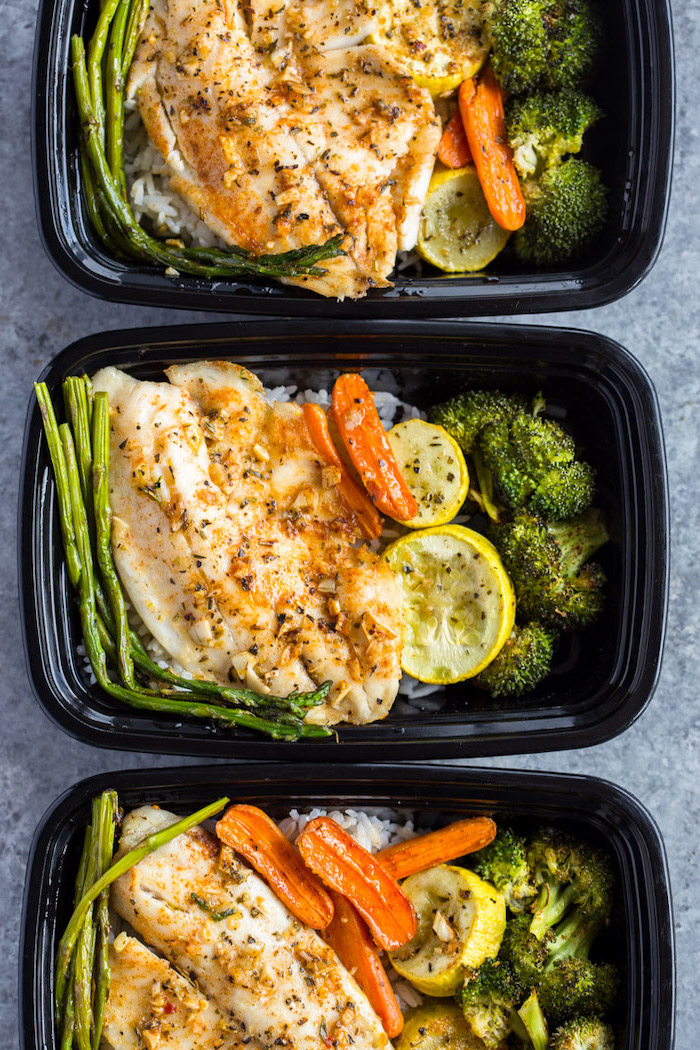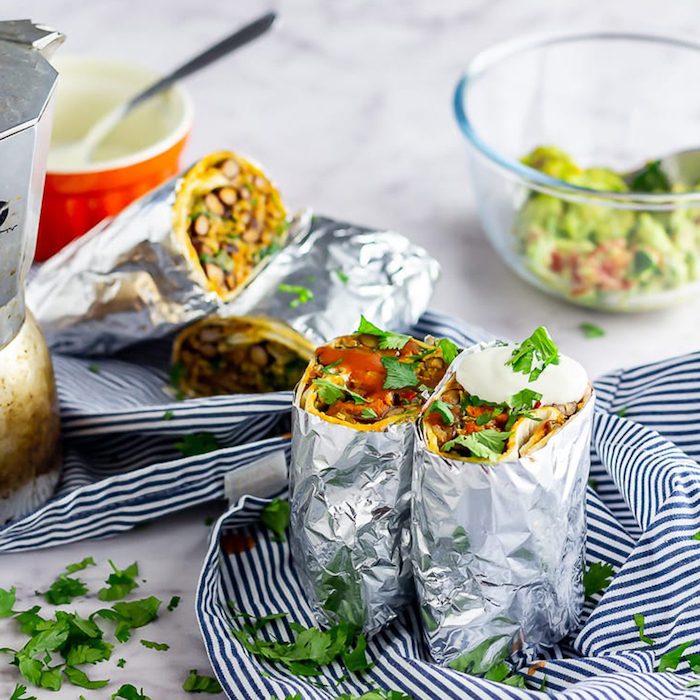 Learn how to meal prep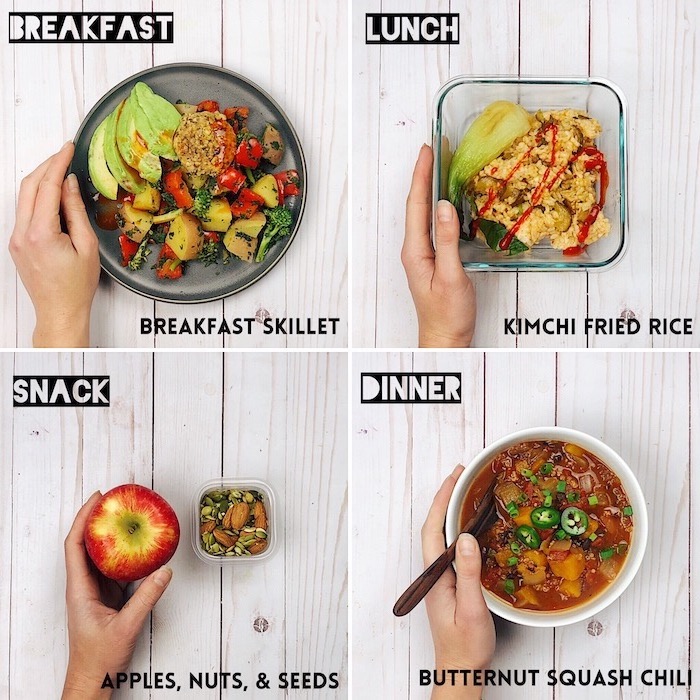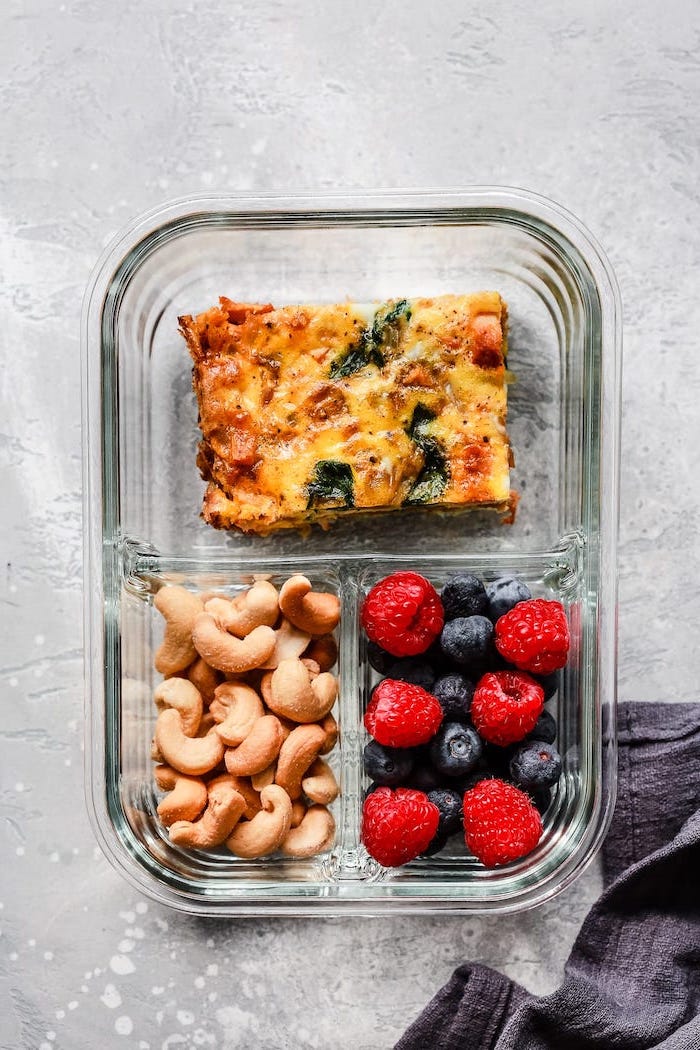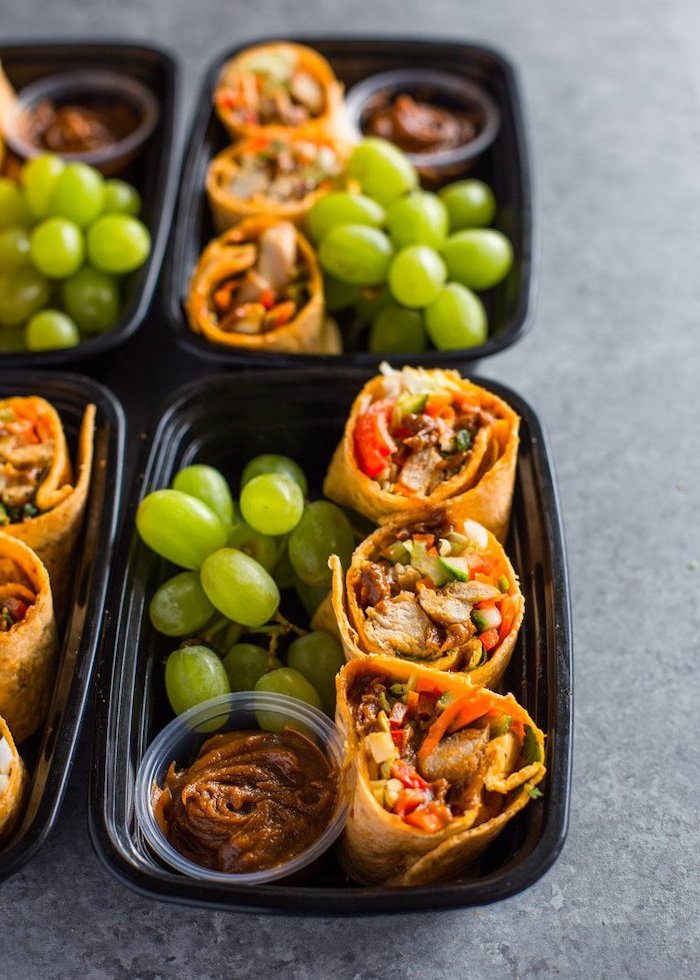 Meal prep recipes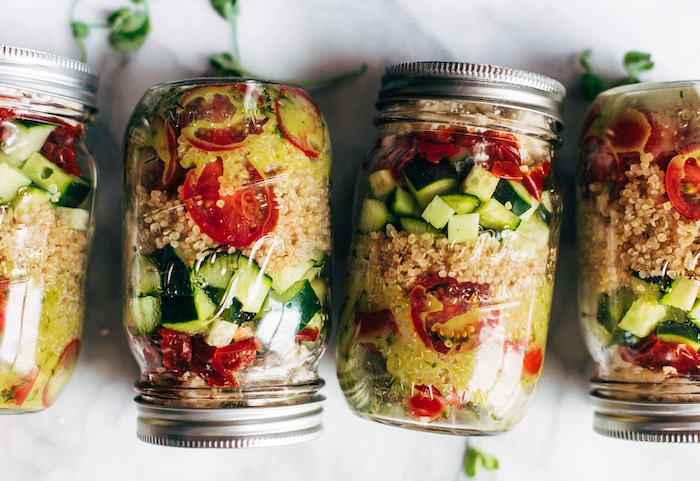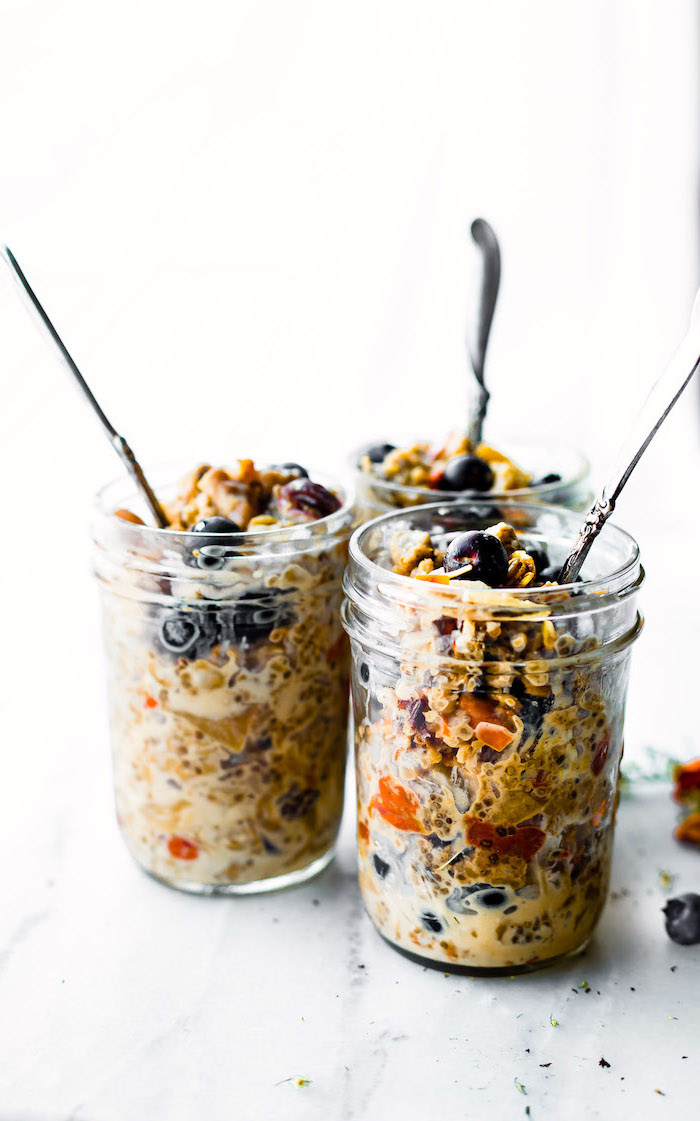 Healthy meal prep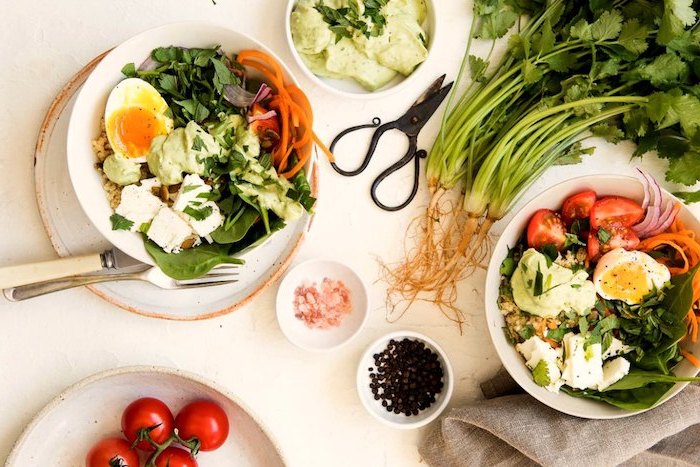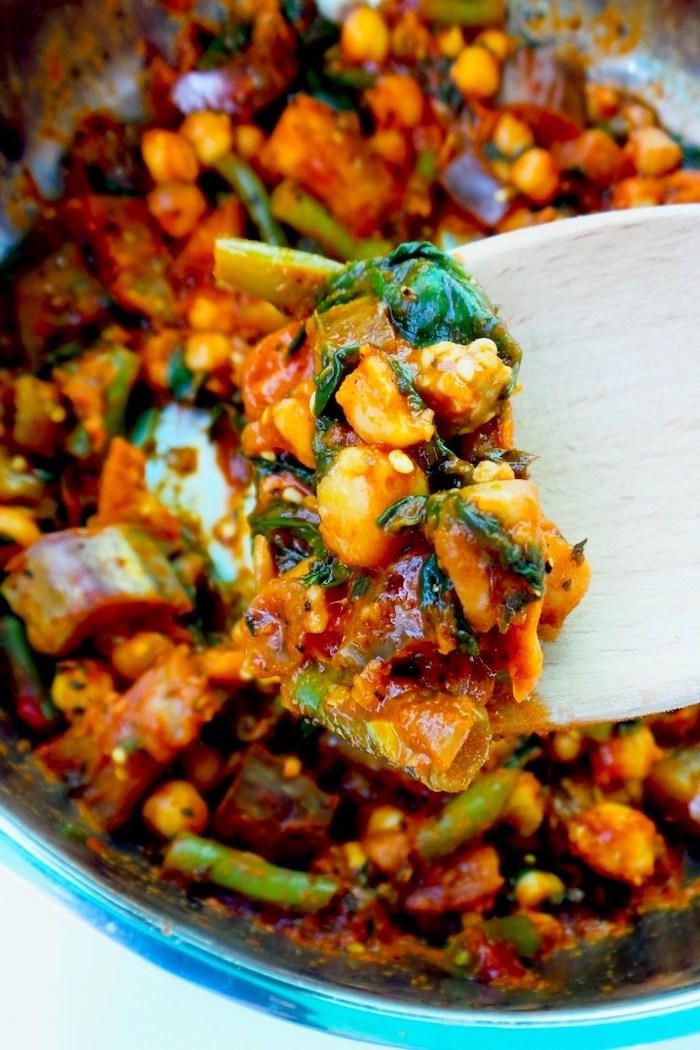 Meal prep for weight loss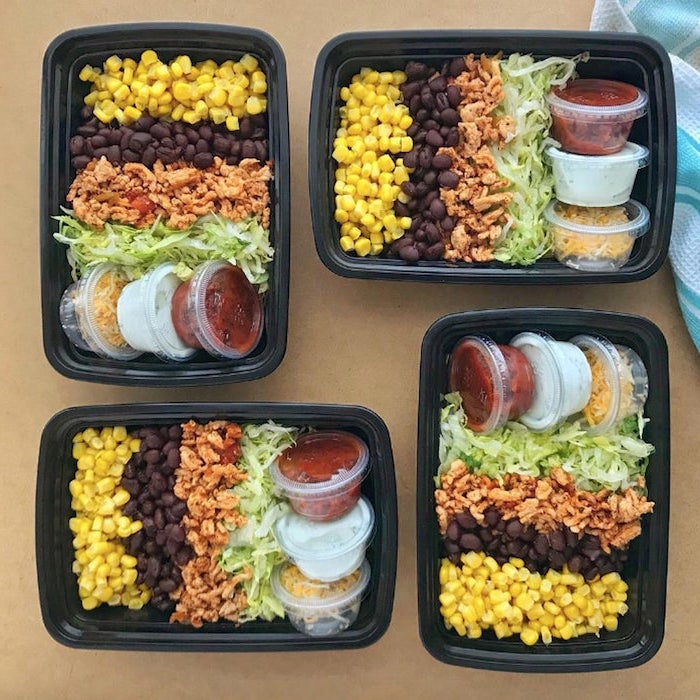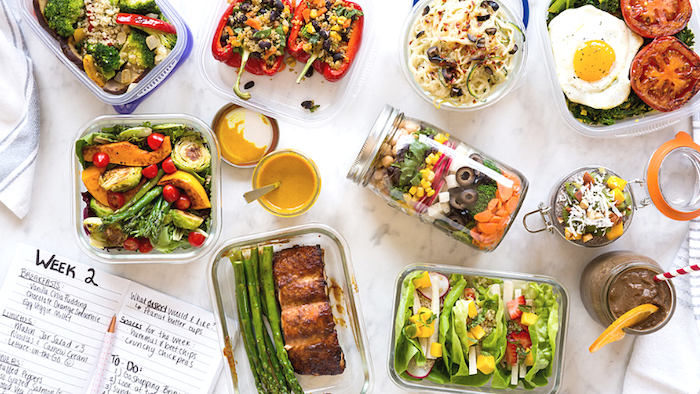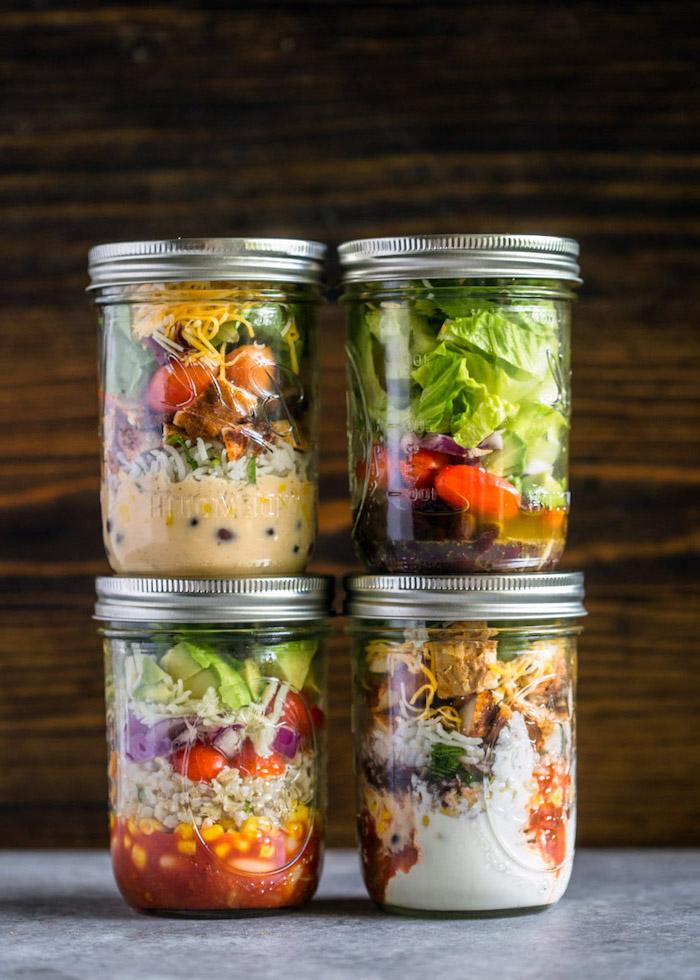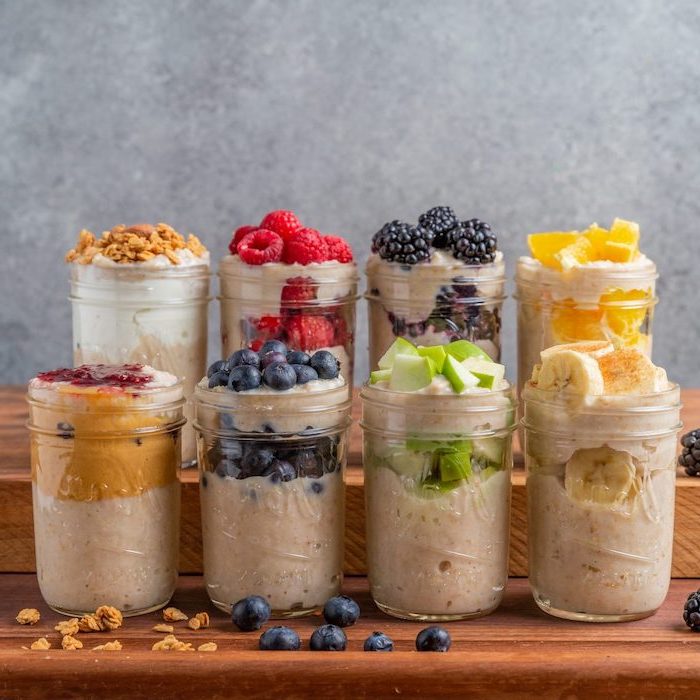 Healthy lunch recipes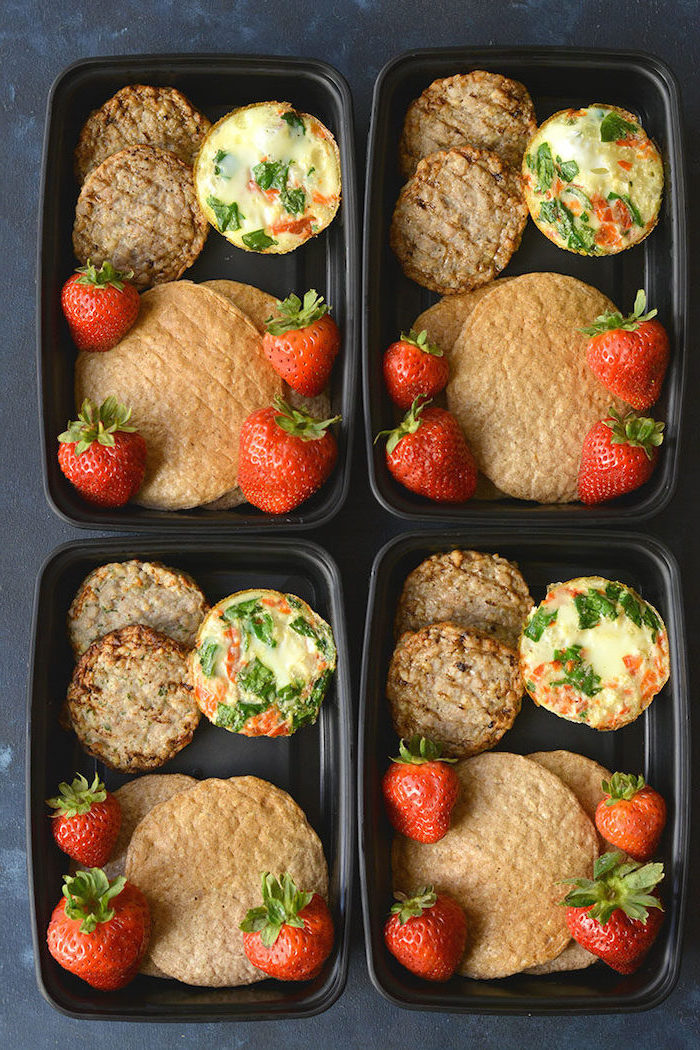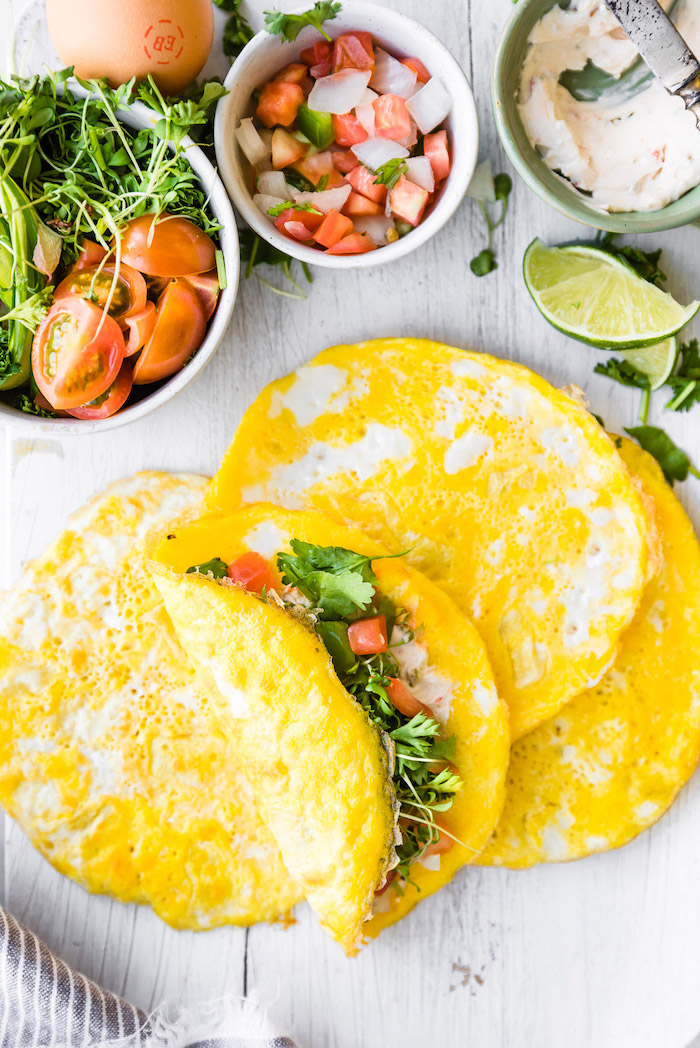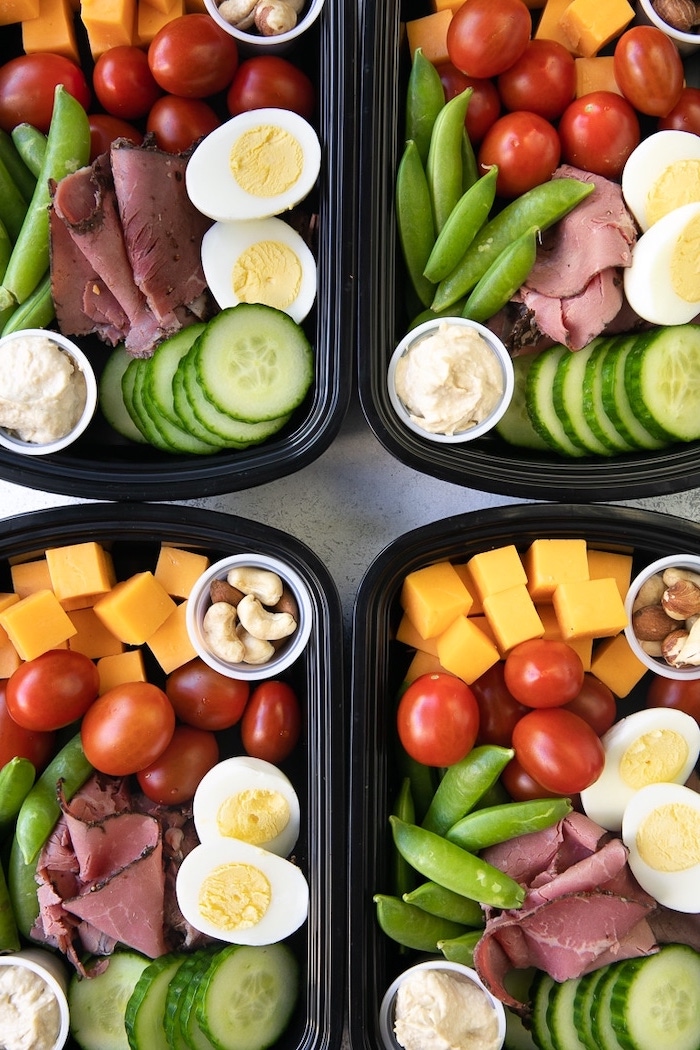 Healthy meal prep ideas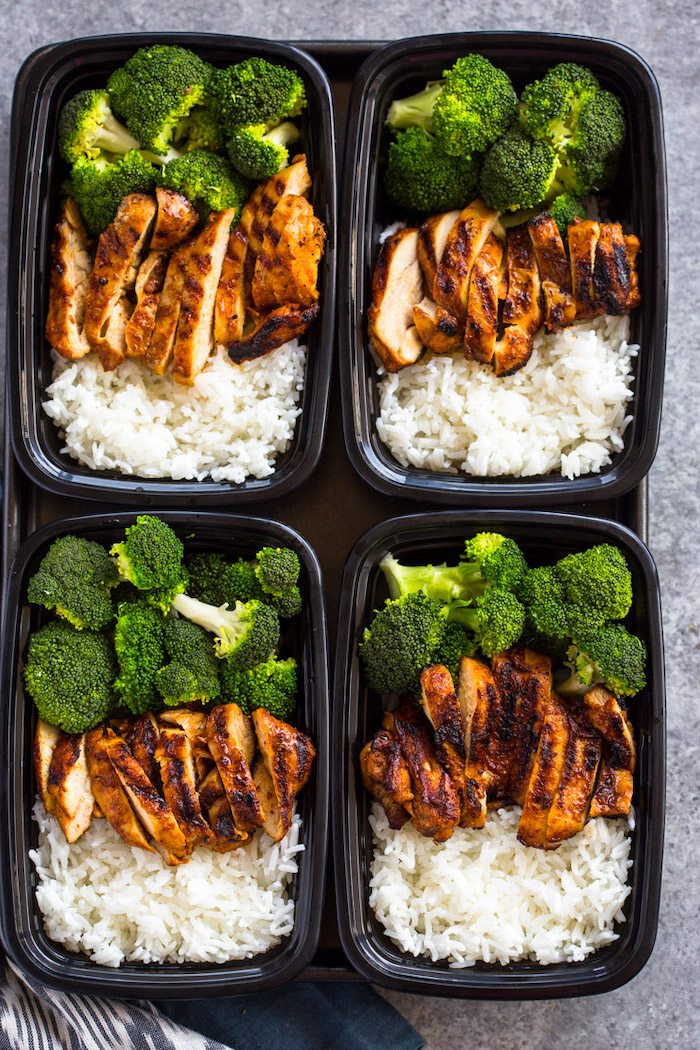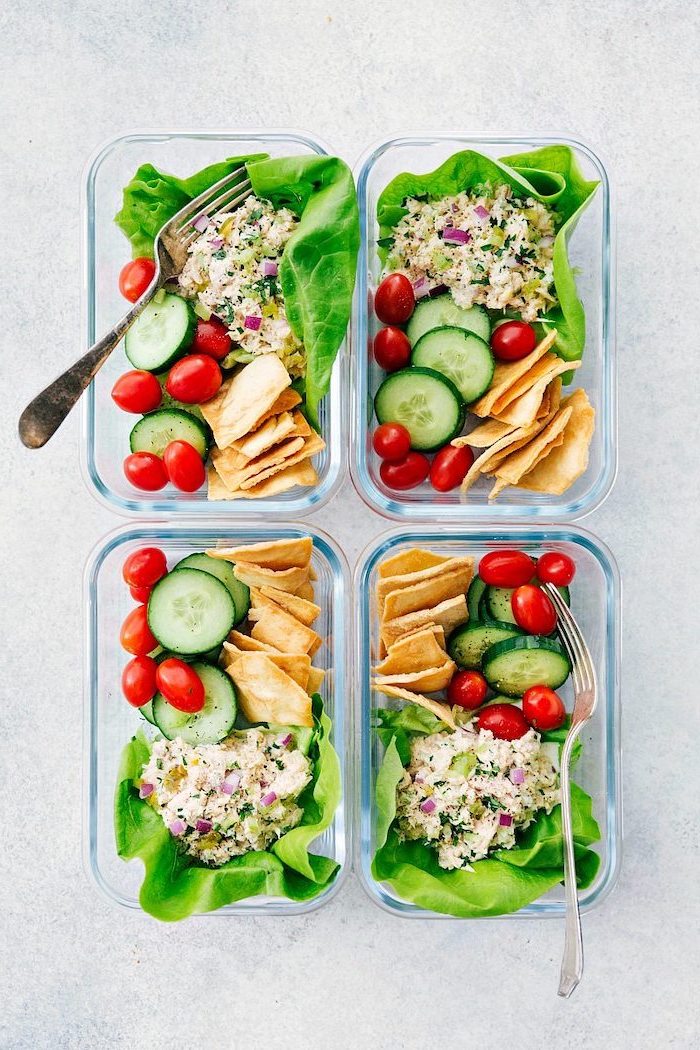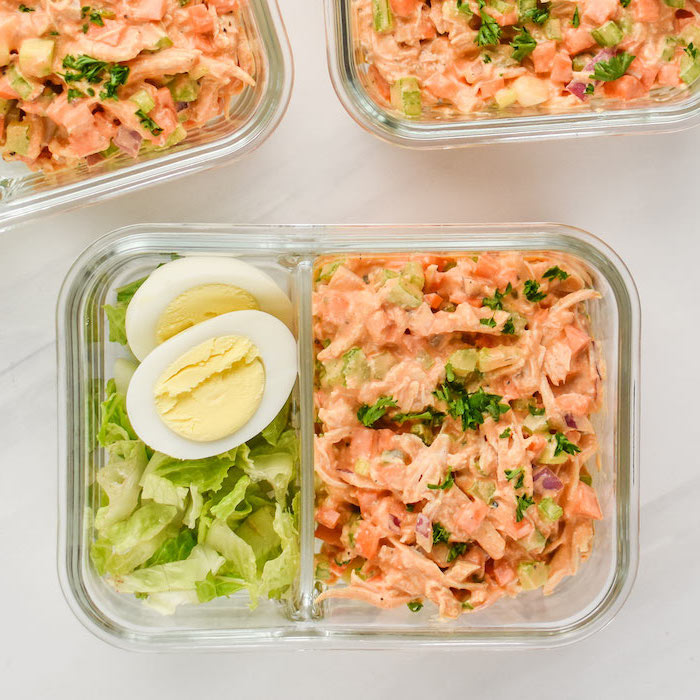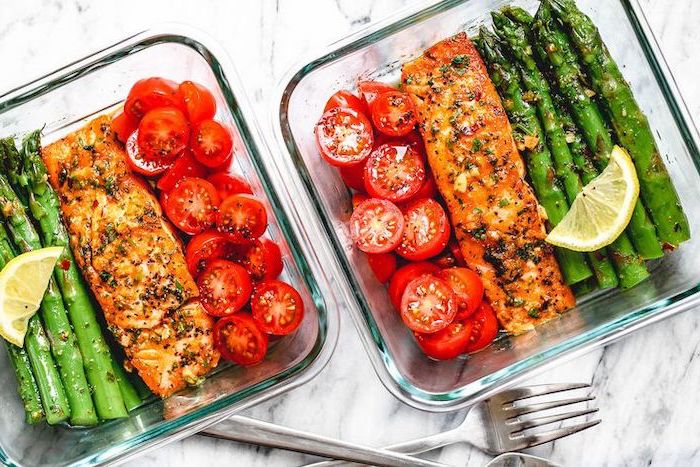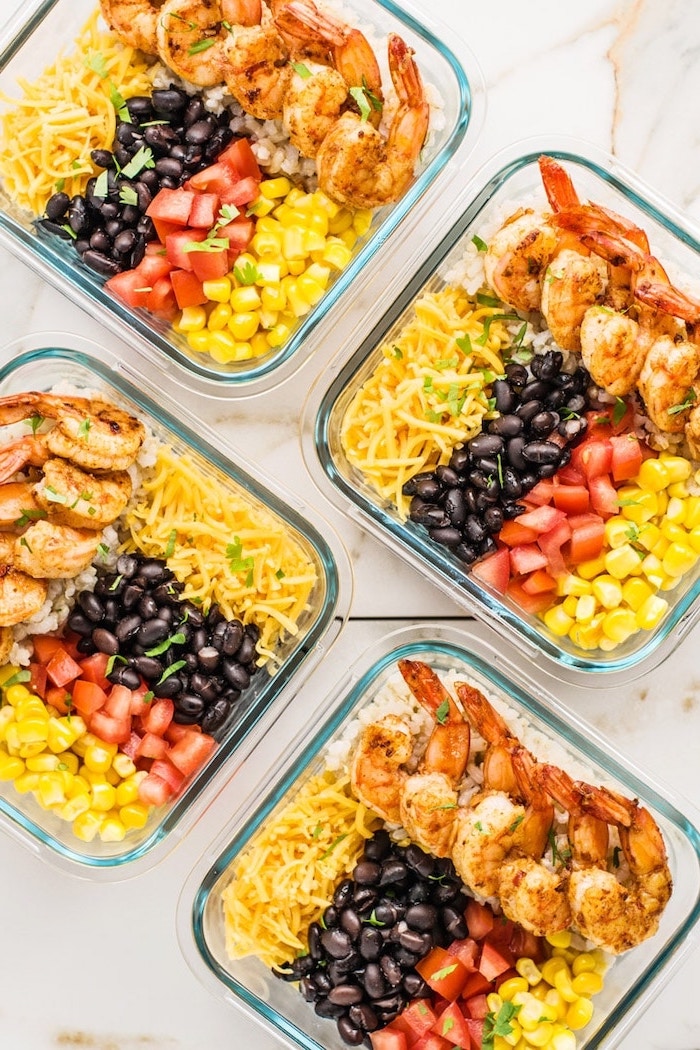 How to meal prep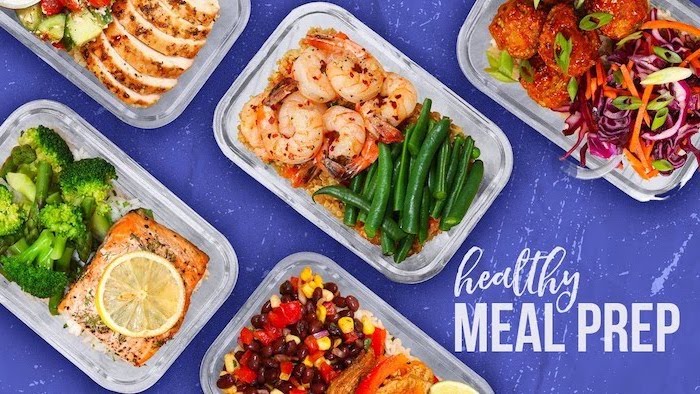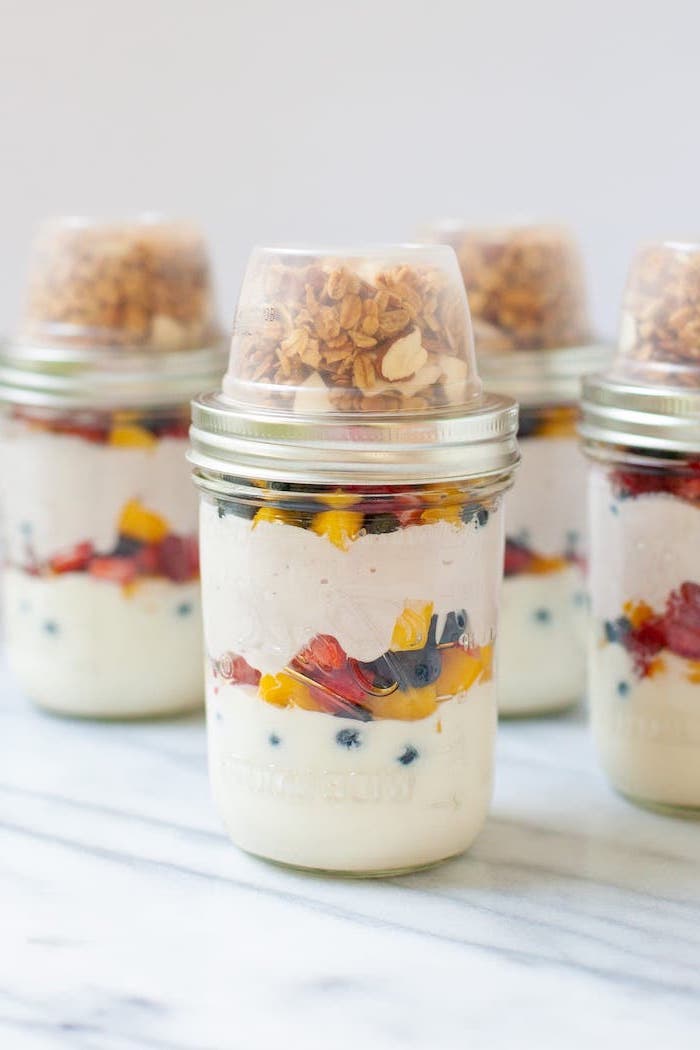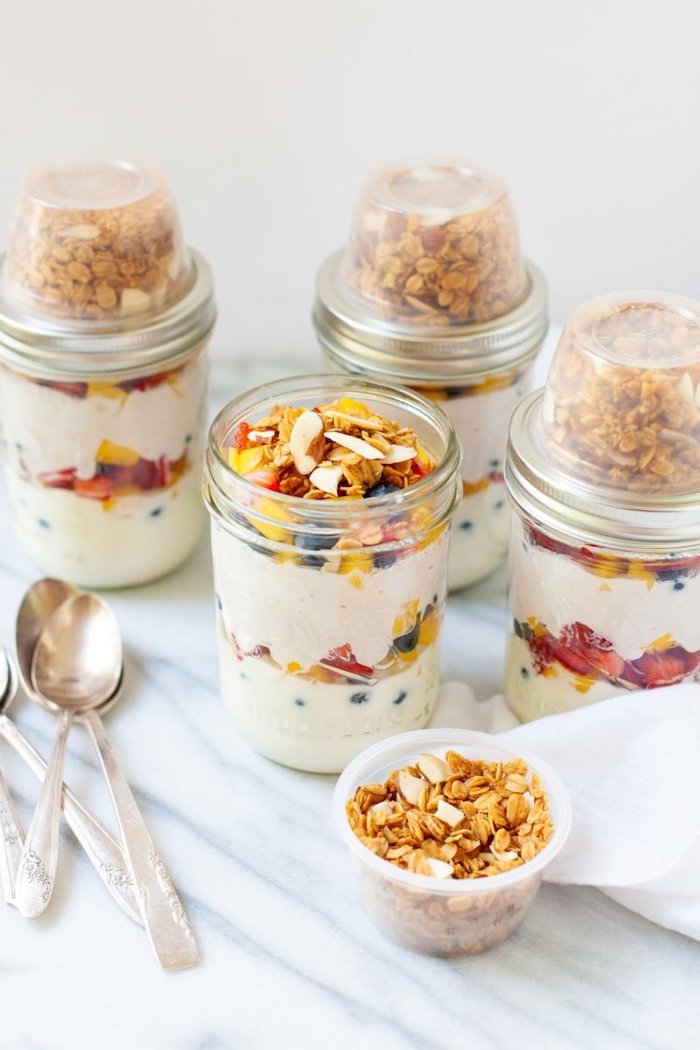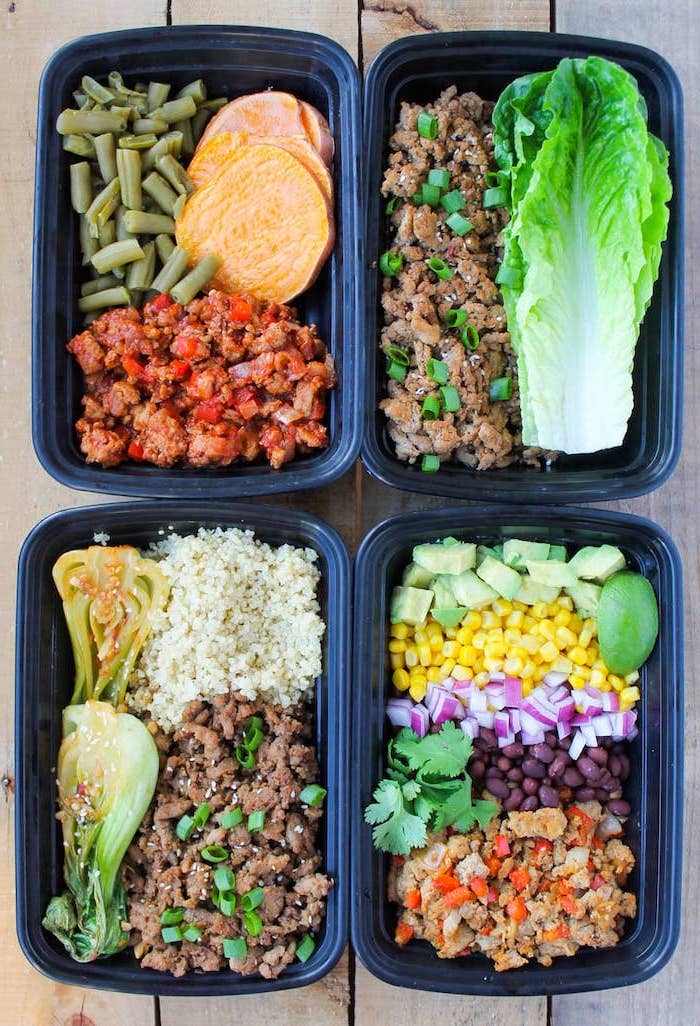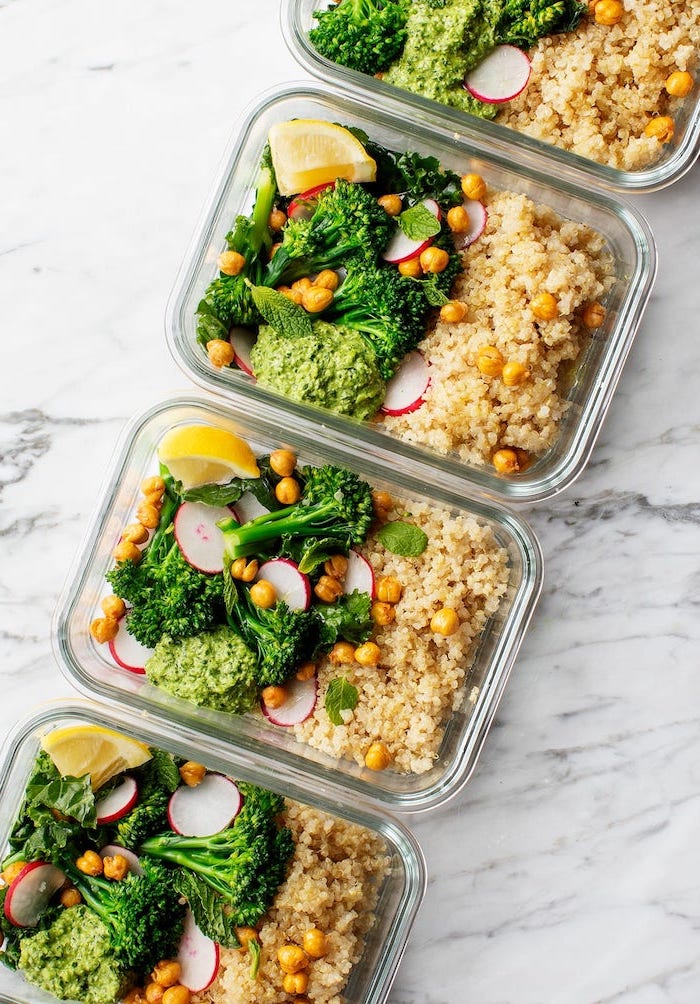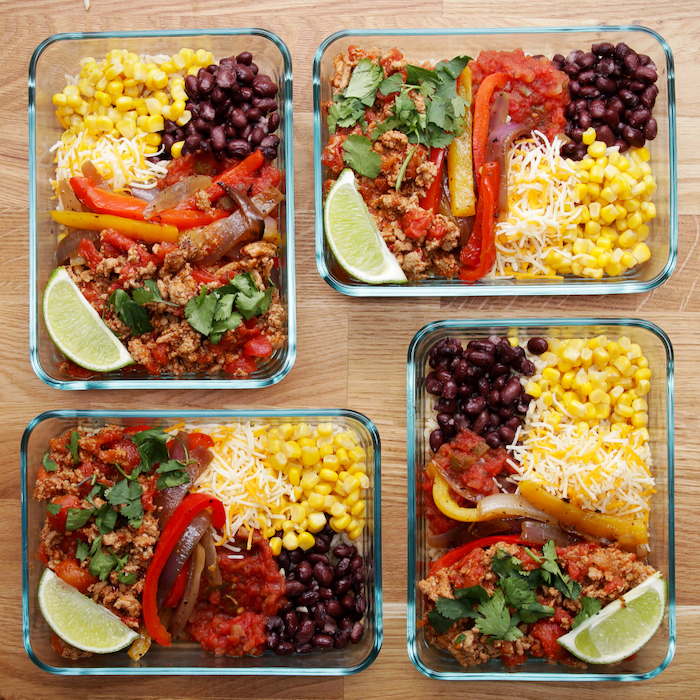 Chicken meal prep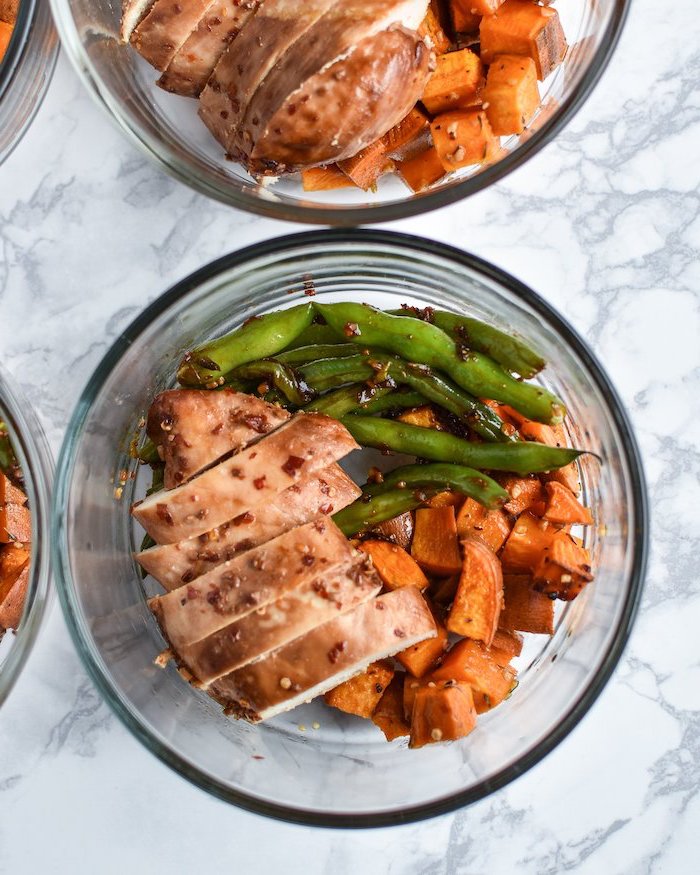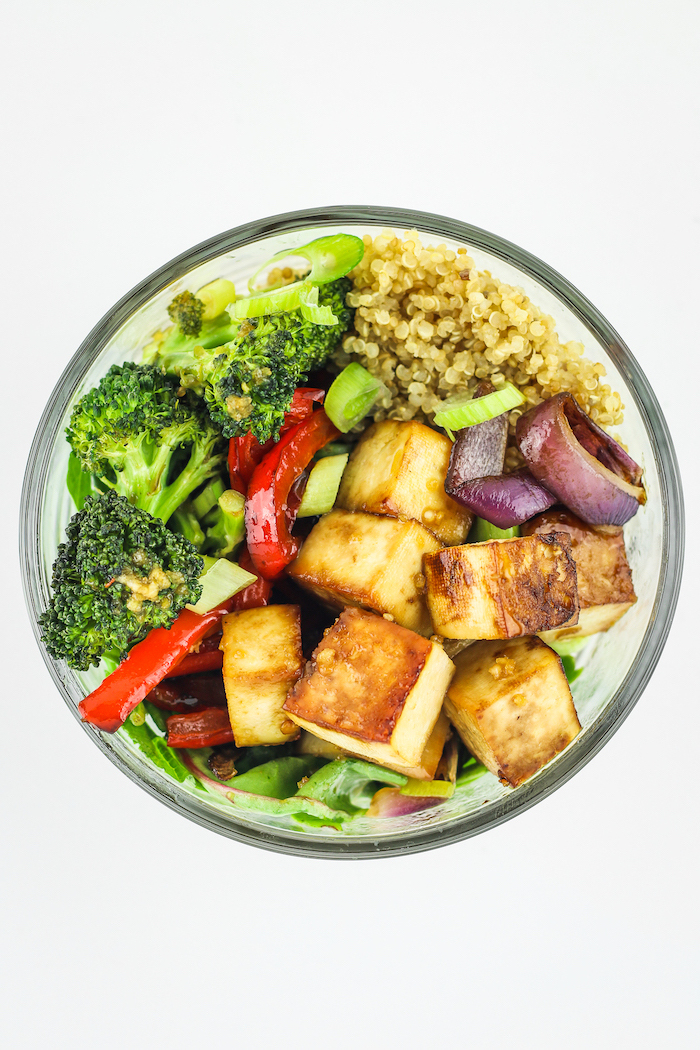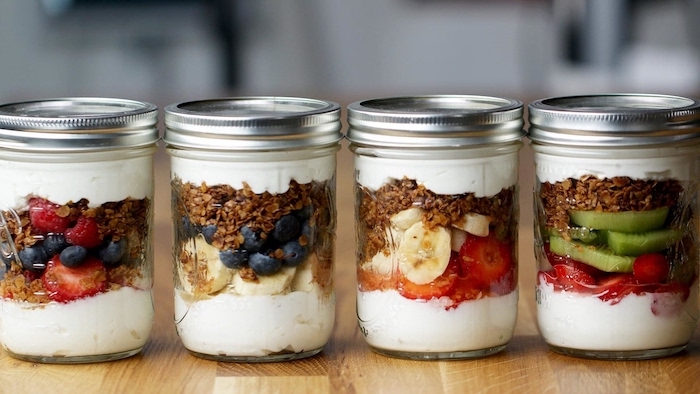 Easy meal prep ideas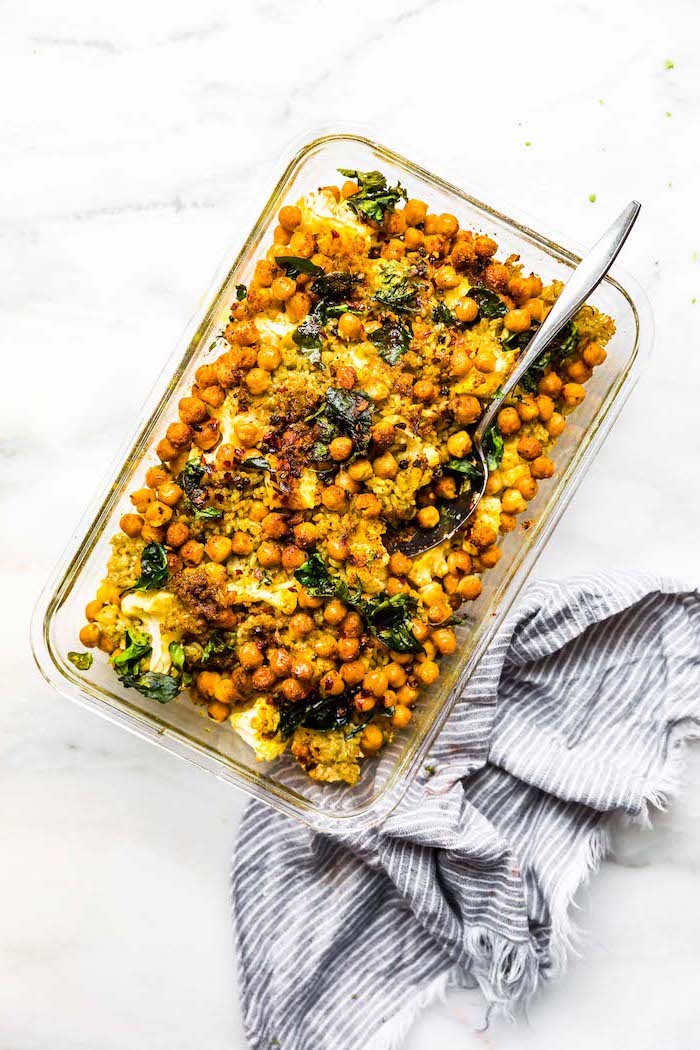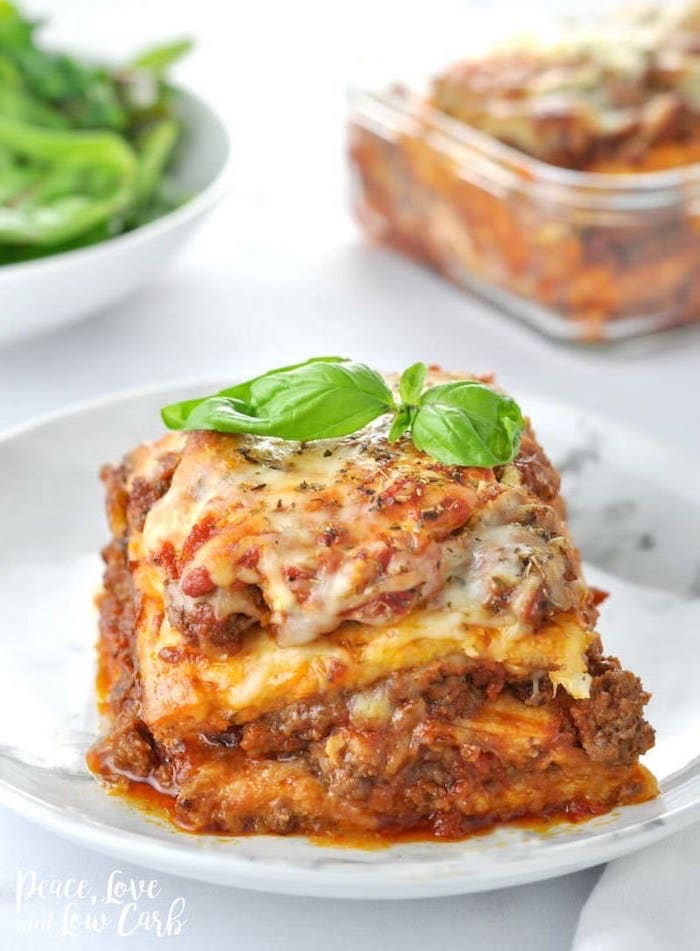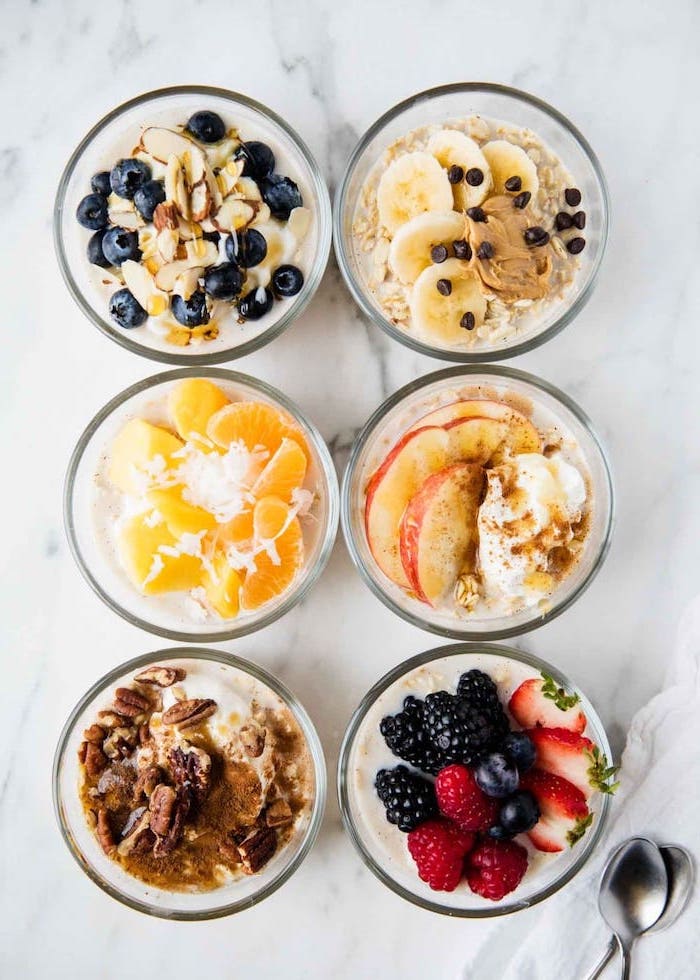 Healthy meal prep recipes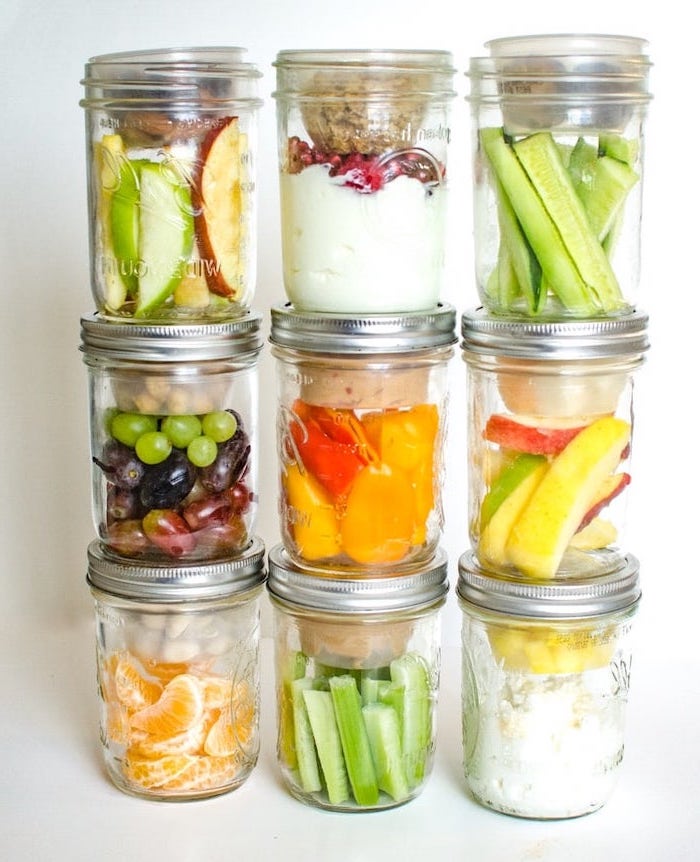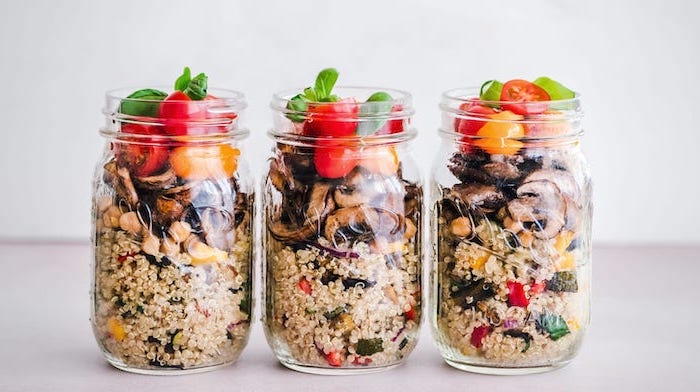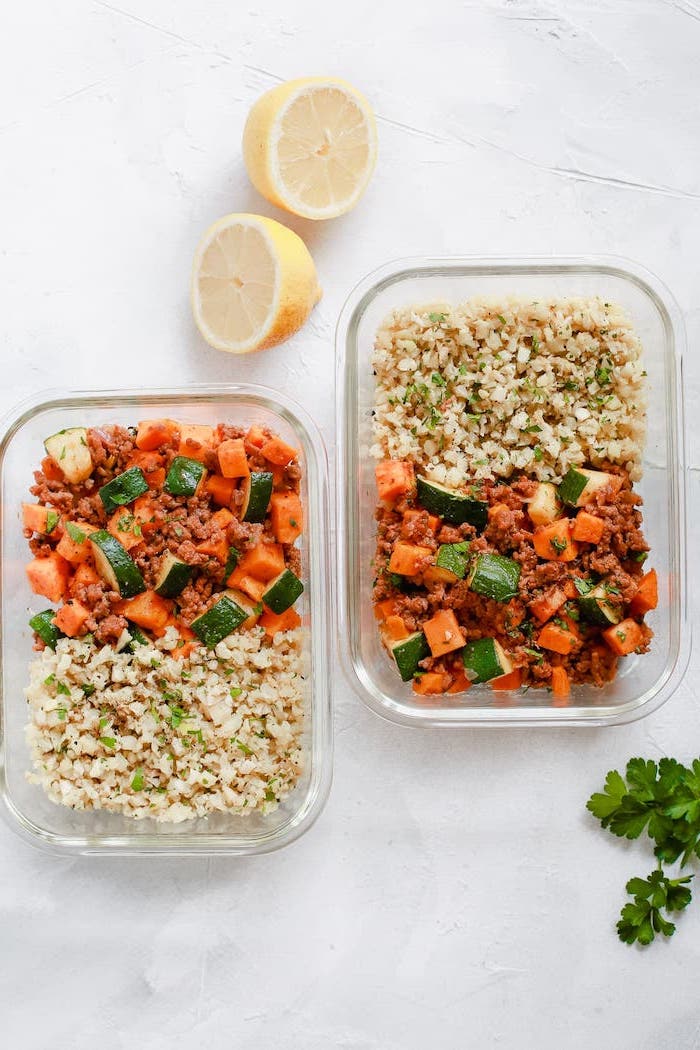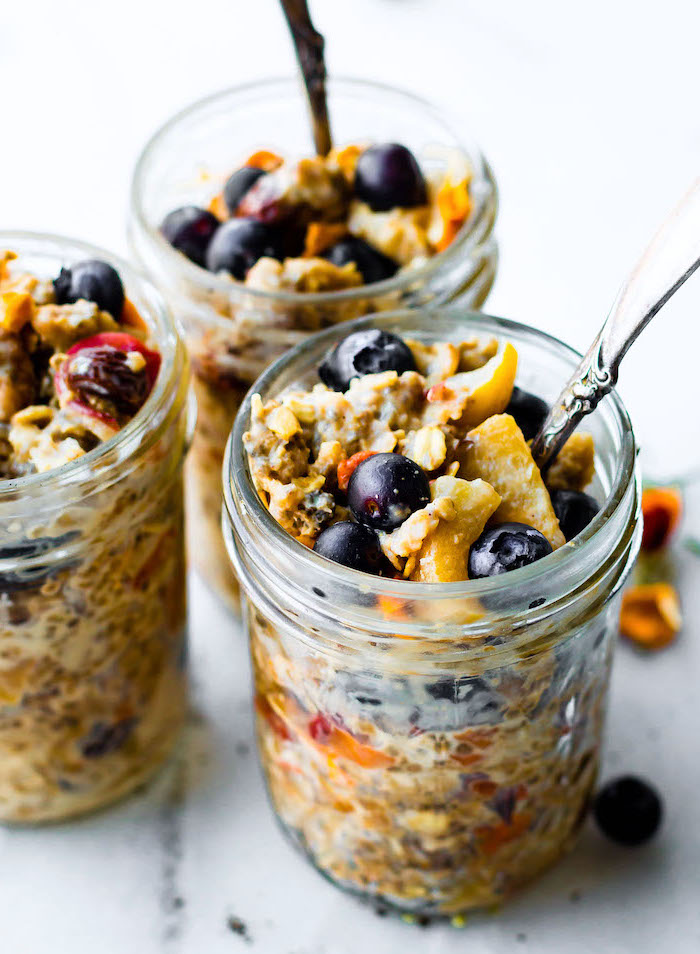 Easy healthy lunch ideas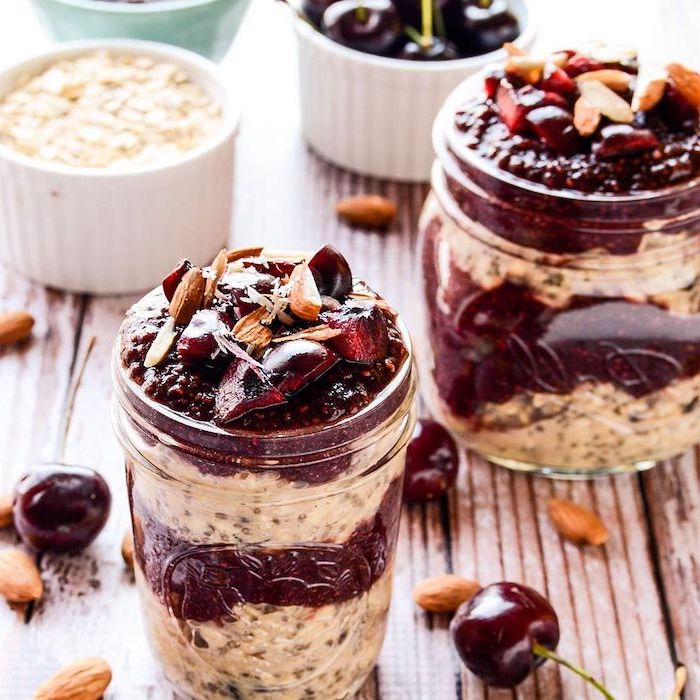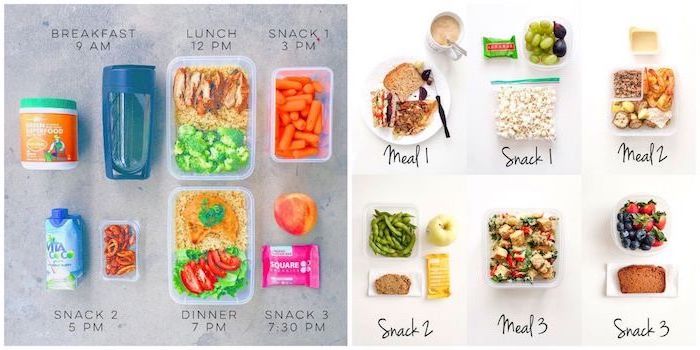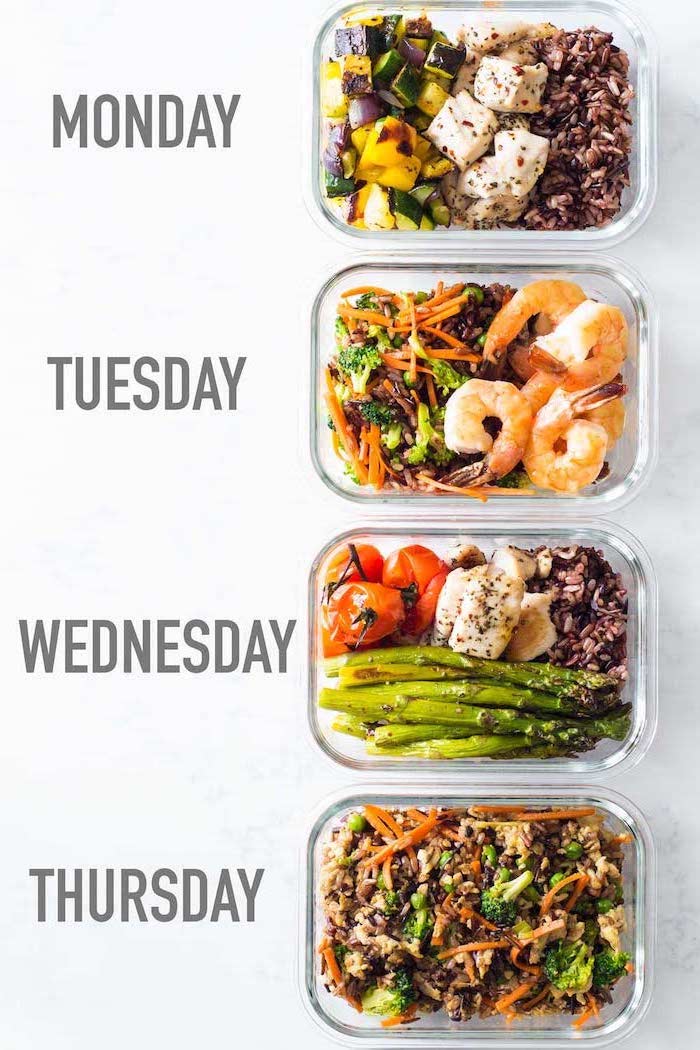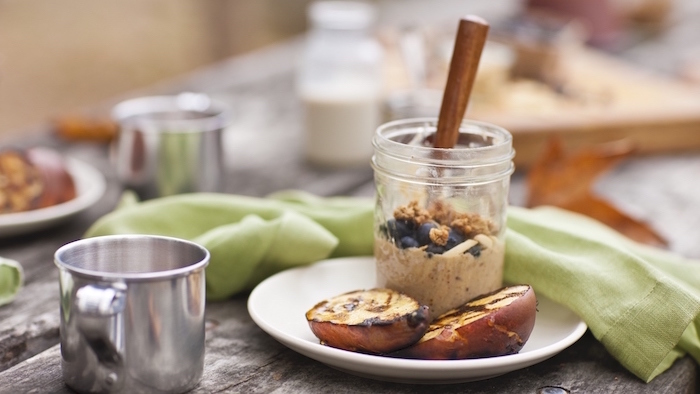 Healthy lunches for work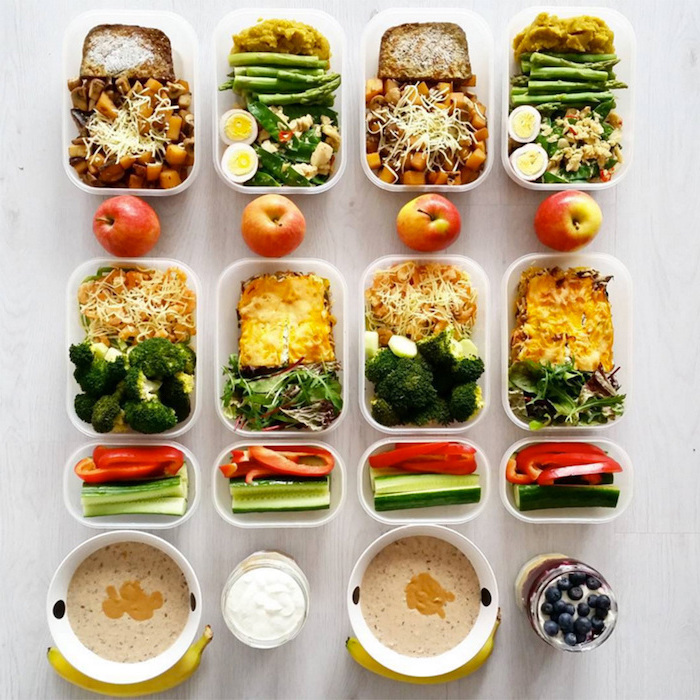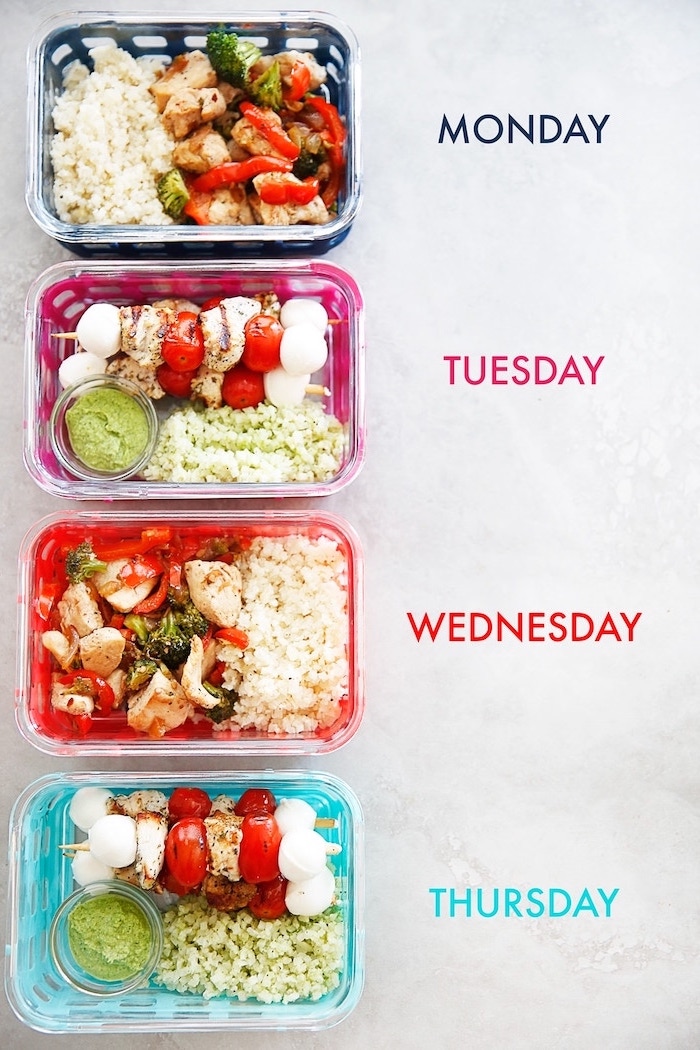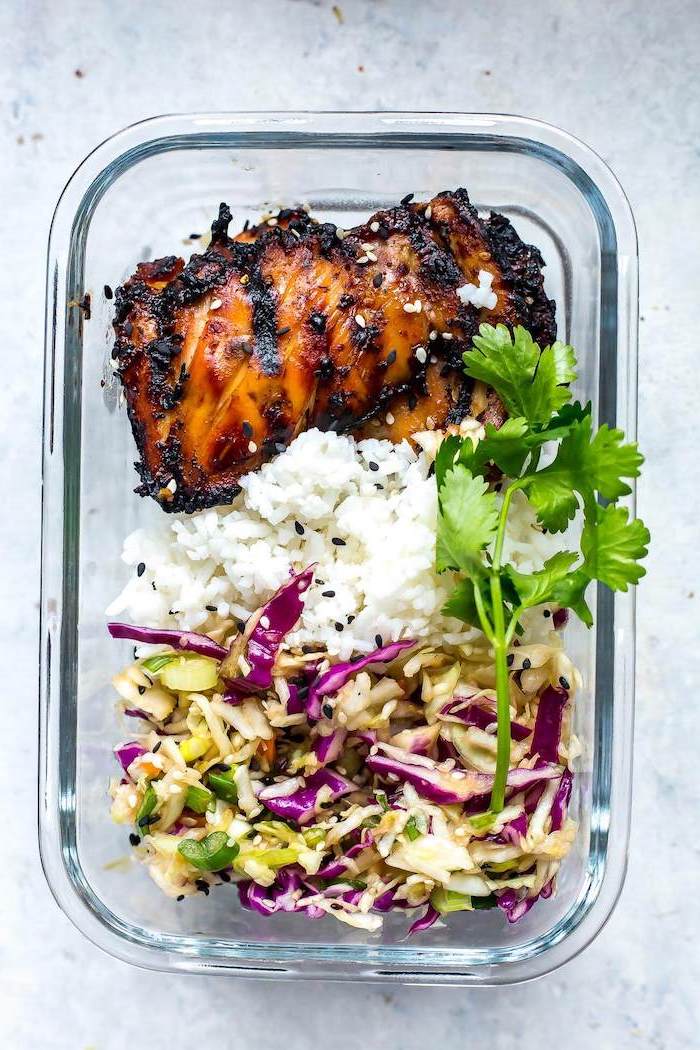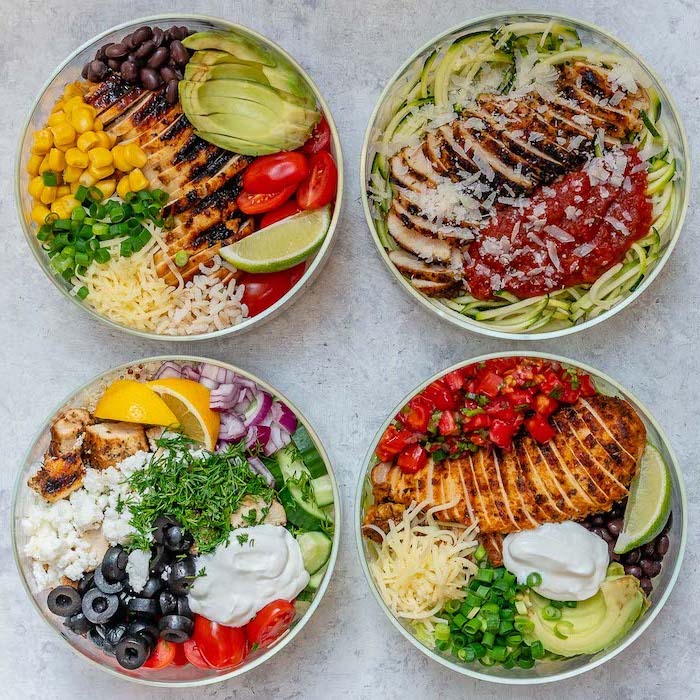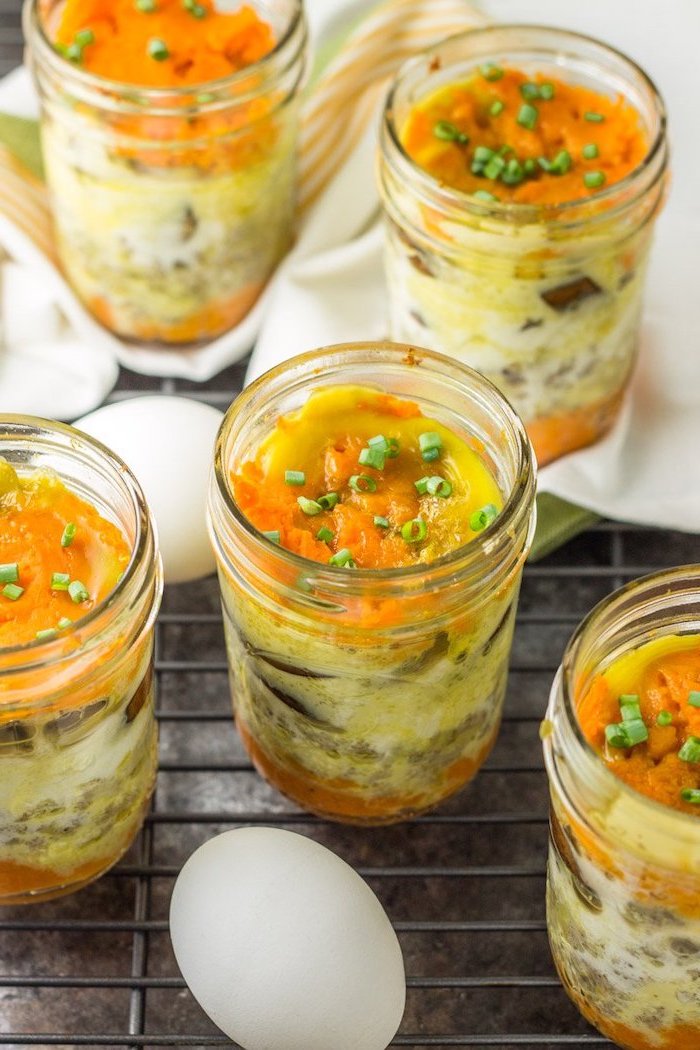 Healthy meal prep ideas for weight loss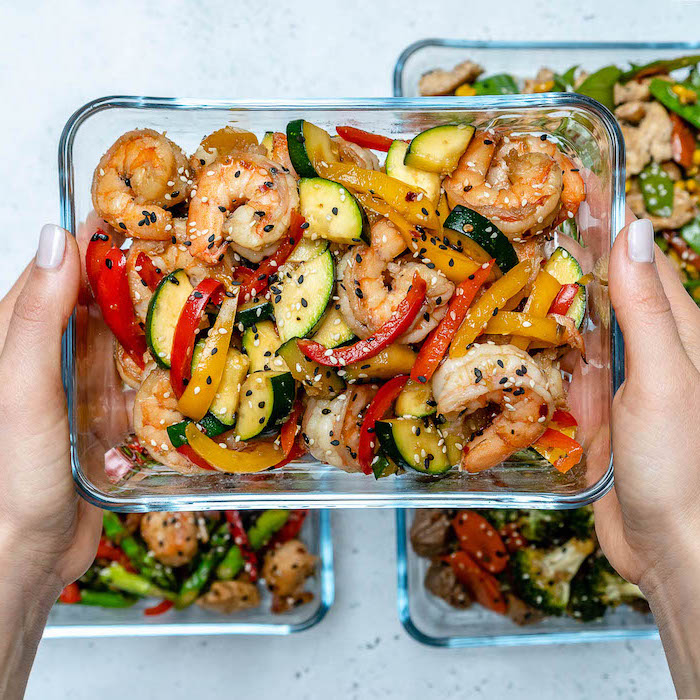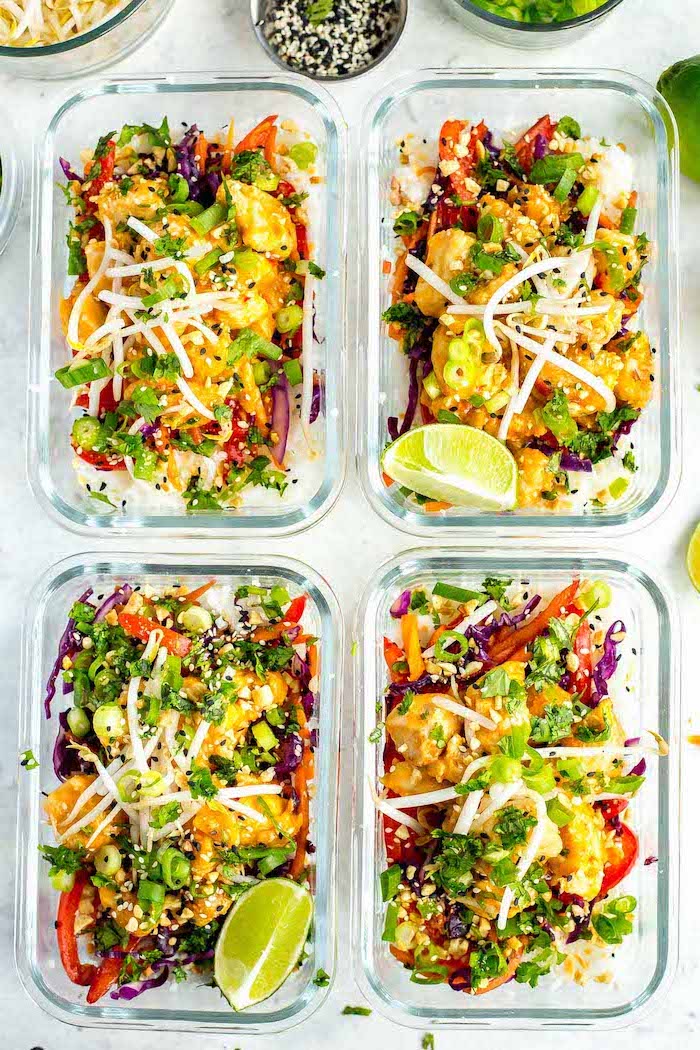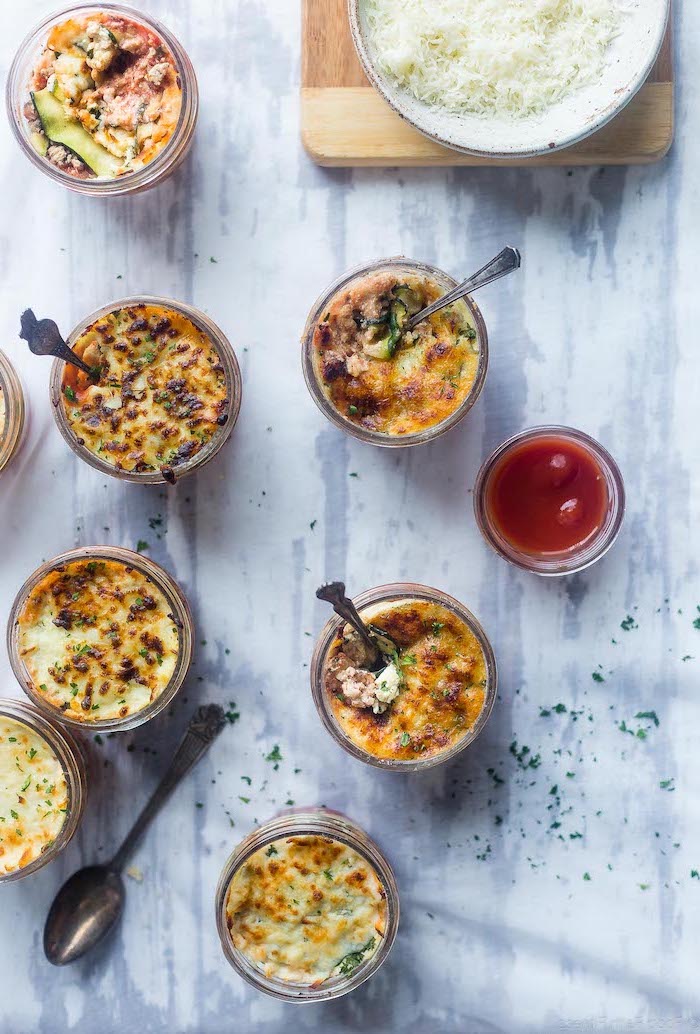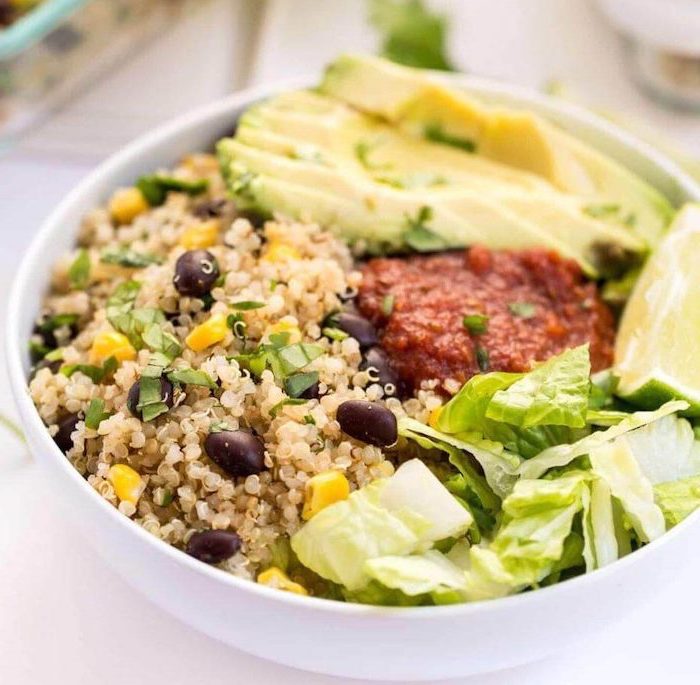 Delicious meal prep for the week