Stuffed Potato Bites: The Perfect Party Snack
We've all been there. Whether you're hosting a casual get together, a full on party, or you're just in the mood for some snacks, you start to wonder what to make. While you can always bust out a few chips bags and some ready chex mix, it's much cooler to make your own original snacks. However, nobody wants to spend countless hours slaving in the kitchen for some snacks. That's why you need these stuffed potato bites in your life. They are easy, cheesy, and healthy! What more can you want from a snack? These little beauties make a great appetizer and party snack.  They also make for a perfect appetizer for St. Patrick's Day or the Super Bowl.
You need these stuffed potato bites in your life
This recipe is super versatile. It's great for a date night, for Valentine's Day, for Mother's Day, or even for a weeknight treat! Either way, these stuffed potato bites are a hit! Not only are they delicious, but they also aren't a hassle to make. They are also a great idea if you want to surprise someone with some interesting and original movie snacks. So, let's see how to make them.
Fill them with whatever you like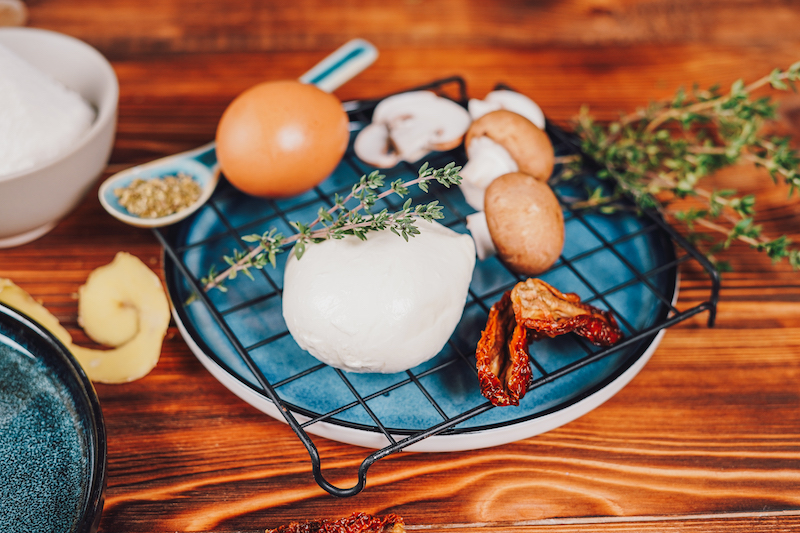 Stuffed Potato Bites Video Tutorial
Watch our video for visual instructions on these delicious stuffed bites. This recipe takes no more than thirty minutes, so you can make these right before the guest arrive. These potato bites are great on their own and are the perfect, finger-food appetizer for any gathering. Make sure to check out the video and let us know what you think of these tiny treats in the comments!
Here is an easy-to-follow, simple video tutorial for these tiny treats!
Stuffed Potato Bites Recipe
These stuffed potato bites are a huge hit at every party, and they are super easy to make! Once you've made them once, you won't be able to stop. These beauties are about two bites, and you can't get enough of them. Make this tasty recipe for your next gathering or just for some casual snacks!
Ingredients: 
400gr Potatoes, boiled and mashed
100gr Rice Flour
40gr Parmesan, grated
1 tsp Dried Oregano
1 Egg
Mushrooms, sliced
Sun Dried Tomatoes
Green Onion
Step-by-step Instructions:
Boil the potatoes.
After the potatoes have boiled, mash them.
Add the mashed potatoes into a large bowl.
To the potatoes add the flour, Parmesan, oregano, and egg.
Mix with your hands until dough has formed.
Put the dough onto the countertop.
Flour the dough and the surface around it.
Roll out the dough with a rolling pin.
Use a cookie cutter to cut out round shapes from the dough.
Cut the rest of the ingredients into bite sized pieces.
Place one round piece of the dough on a plate.
Top the potato circle with a slice of mushroom, one sun dried tomato, a slice of mozzarella and some green onions.
Cover with another round piece of the dough and press the sides with your fingers, so it is completely covered.
Heat some olive oil or butter in a saucepan and fry on each side for about three to four minutes.
First step: Boil and mash the potatoes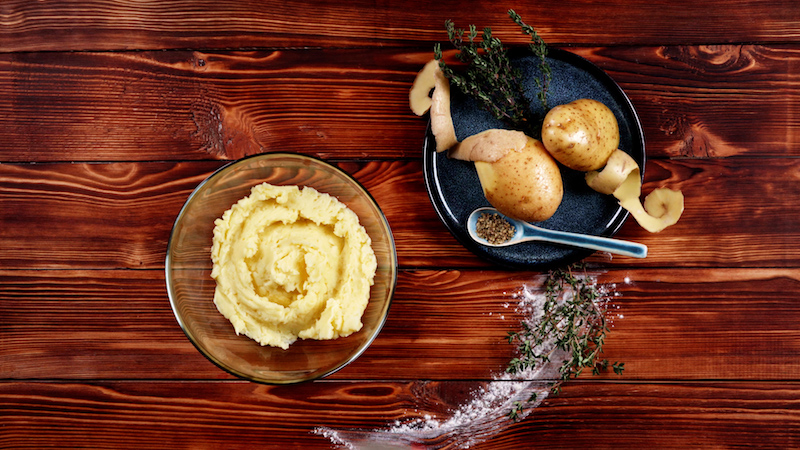 Second step: Mix all ingredients together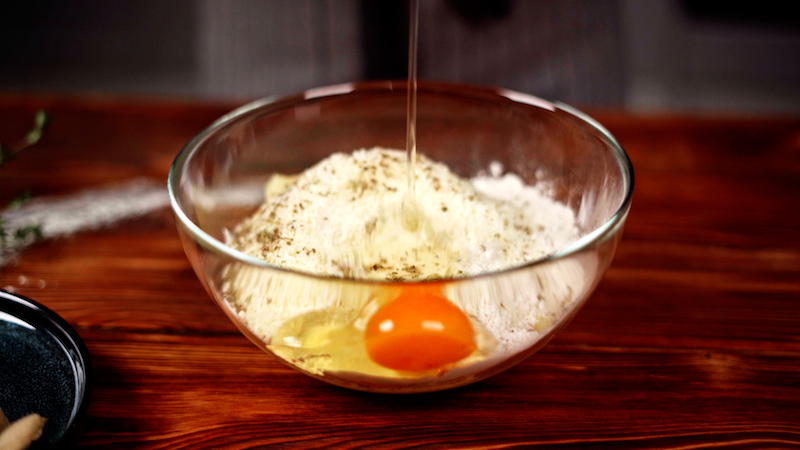 Third step: Make a dough with your hands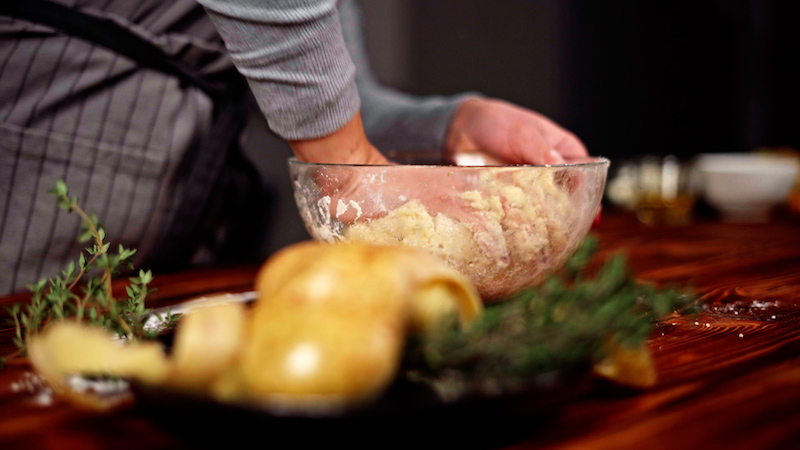 Fourth step: Flour the dough and the surrounding it surface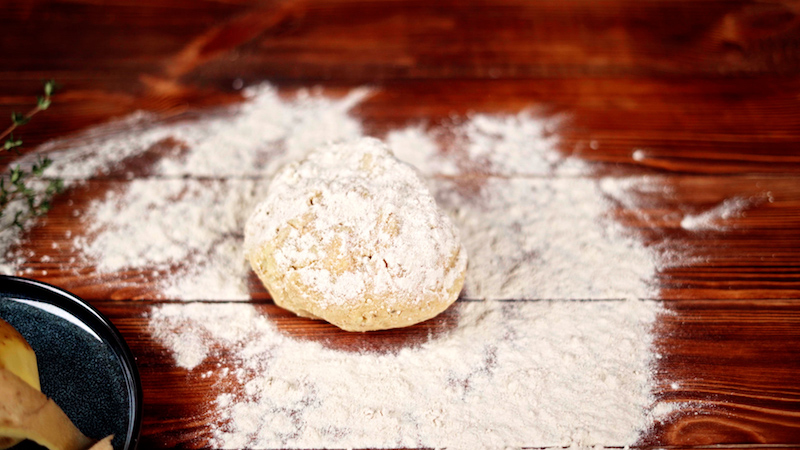 Fifth step: Roll out the dough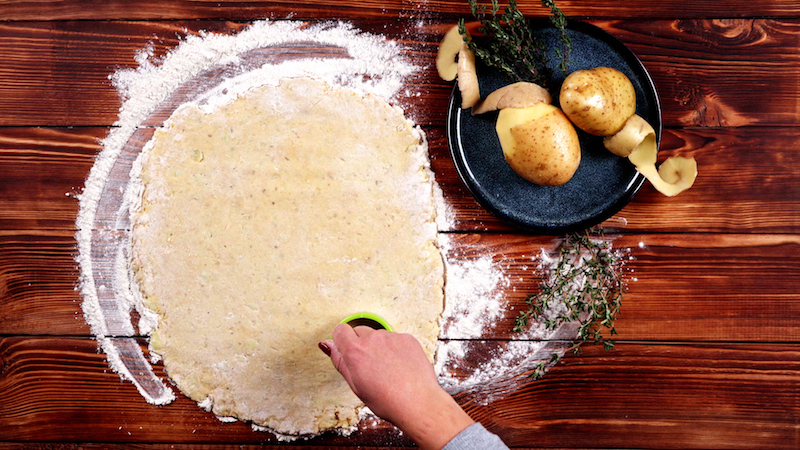 Sixth step: Cut out little circles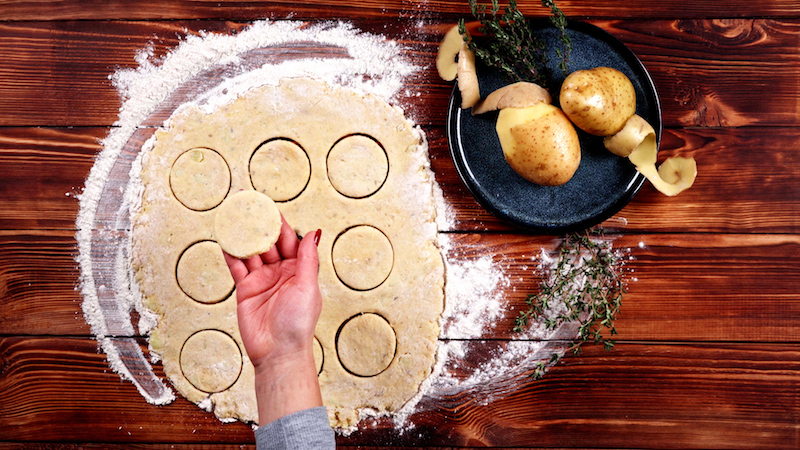 Seventh step: Fill with the fillings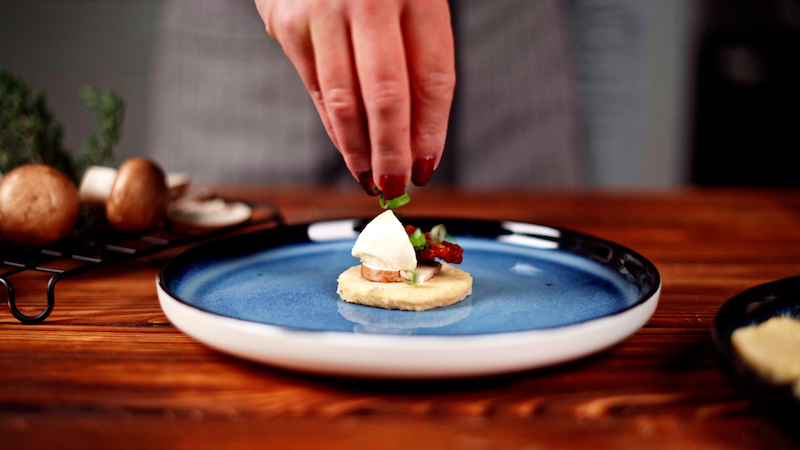 Eighth step: Top with another dough circle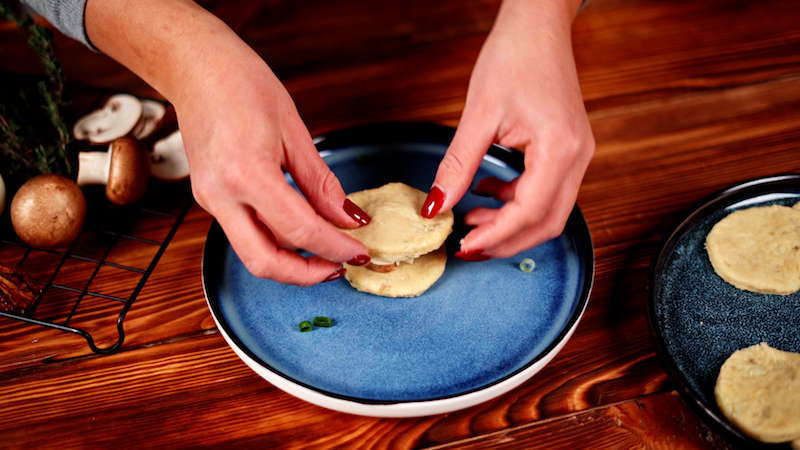 Ninth step: Fry on each side for about three to four minutes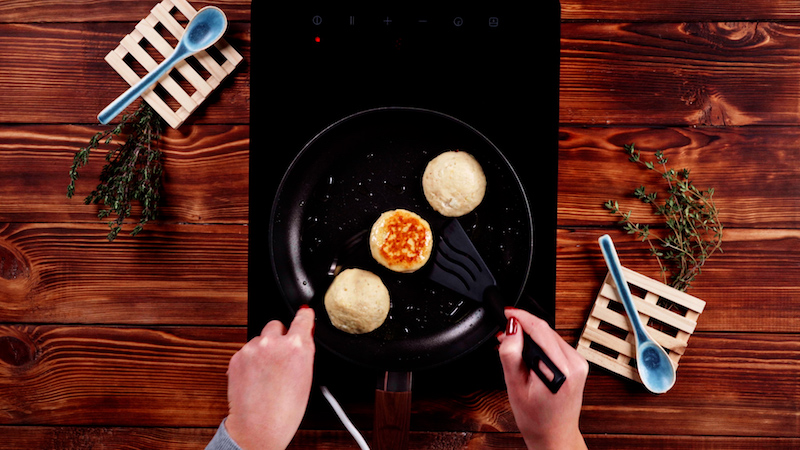 Tenth step: Enjoy!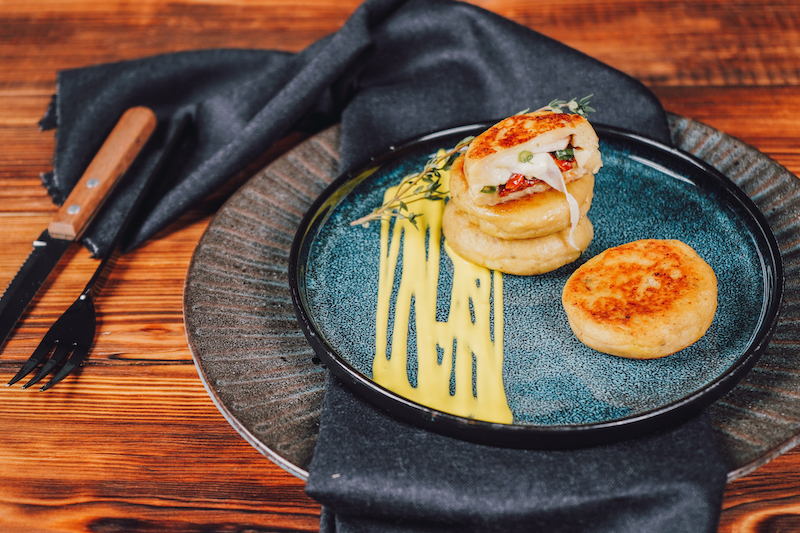 Tips and Tricks
Here are some helpful tips and tricks to make this cooking experience as easy and pleasant as possible! Here are all the stuffed potato bites secrets you need.
To make the potatoes boil faster and make your life easier, peel them beforehand. You can also cut them into smaller pieces to help them boil quicker.
Before starting to mix the dough with your hands, make sure to wet them. This will make it easier for you, as the mixture will not stick too much to your hands.
The great thing about this recipe is that you can essentially fill it with whatever you wish. Add in some ham, bacon, or even some cream cheese. It's up to you. You can make several versions.
These bites are best enjoyed warm. You can make them beforehand but make sure to cook them before your guest arrive or when they arrive.
You can also air fry or bake this recipe.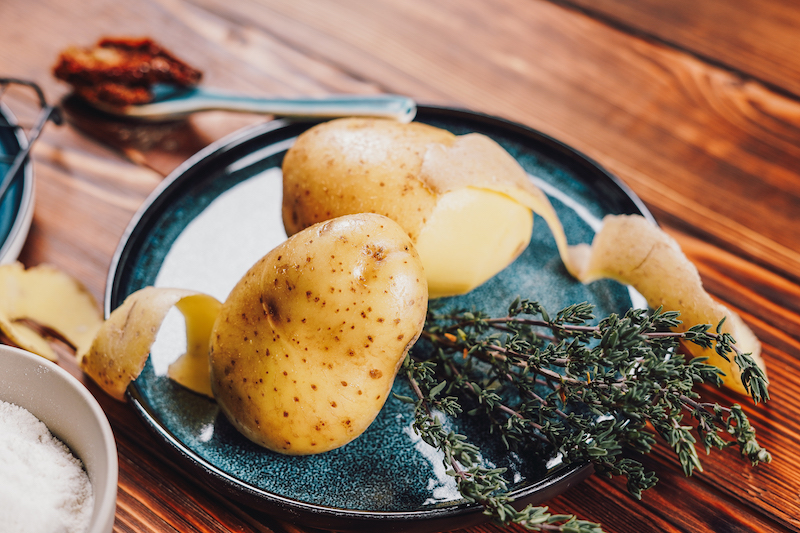 Make sure to check out the rest of our recipes on our YouTube channel! There you can find other yummy finger food recipes, such as easy marzipan balls. Let us know what you think of this delicious recipe in the comments and what else you would like to see from us!