10+ St. Patrick's Day Crafts for Preschoolers
With spring time slowly approaching we have some great holidays to look forward to! One of them being St. Patrick's Day. It's a bright and colorful holiday filled with fun activities and possibilities for cool crafts and decorations! Get ready to make some snazzy shamrocks, lucky leprechauns and pretty pots of gold! We've put together a list of ideas for the little lasses and laddies of all ages to have an amazing time creating. Prepare to have a great time creating these St. Patrick's Day crafts for preschoolers with them!
St. Patrick's Day crafts for preschoolers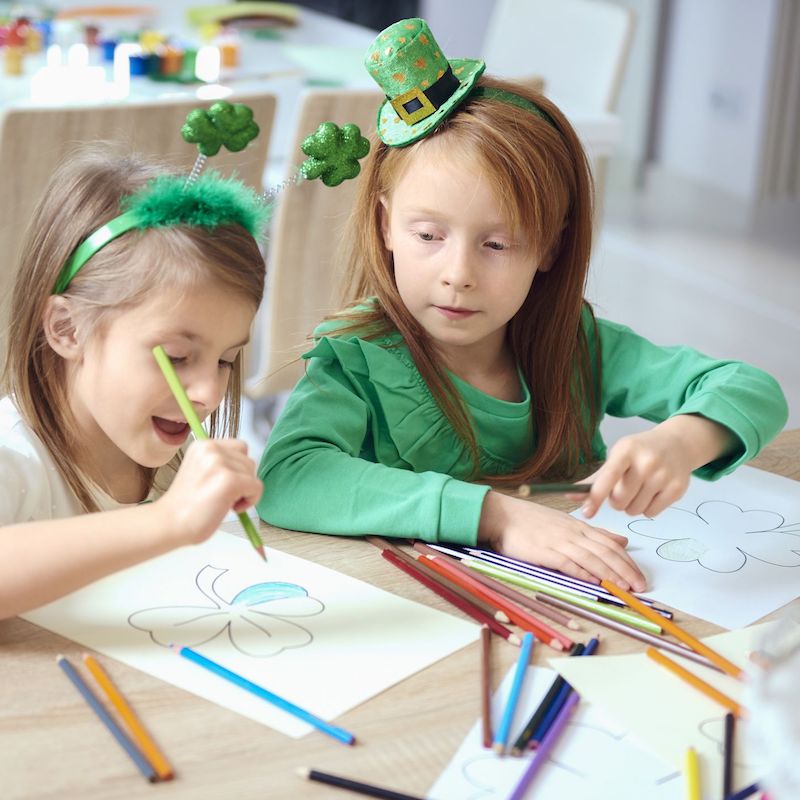 If you are wondering how to explain what Saint Patty's Day is to your preschool kids, we've got you. Here is a small story you could tell them to help them understand the history while getting them into the holiday spirit.
Saint Patrick's Day happens on the 17th of March. On this day we celebrate Saint Patrick's life. He was born a long time ago in the United Kingdom. When he was 16 years old, he was kidnapped by a group of Irish raiders and was sent to Ireland to work. There he was a shepherd. After years of staying in Ireland against his will, Saint Patrick managed to escape to France. That is where he became a priest. When he was 60 years old, St. Patrick returned to Ireland to spread the word of Christianity. He used a shamrock, as a symbol to help explain the concept of God. Since then, people all around the world celebrate Saint Patrick's Day. There are a lot of fun traditions we do on this holiday:
You have to wear green on this day to symbolize the coming of spring, if you aren't wearing any, by tradition anyone can come and pinch you.
The shamrock is a common symbol of St. Patrick's Day. It is a leaf from the clover plant.
Symbols like the pot of gold at the end of the rainbow are common Irish myths, and we also associate them with this holiday
Now that we know what we are celebrating and why, let's get into the really fun part – the crafting!
Leprechauns are a part of Irish folklore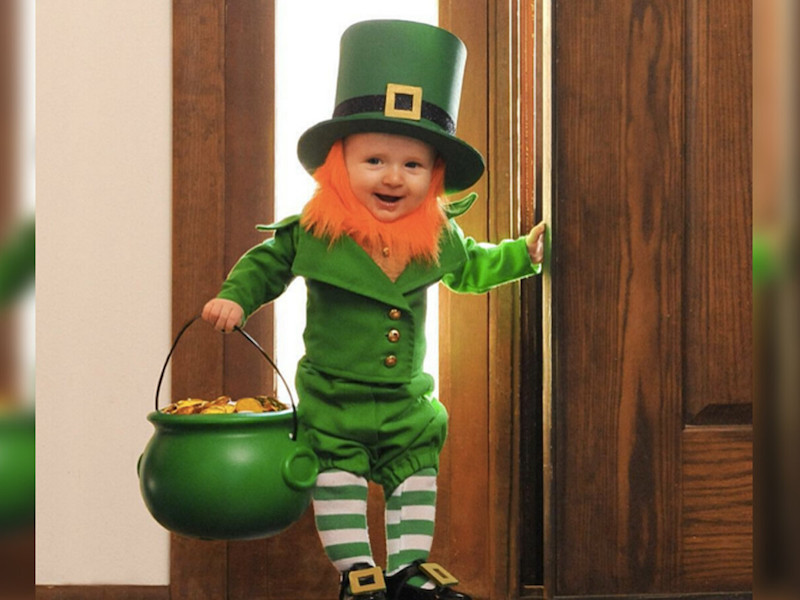 Leprechaun Craft Ideas
There are many preschool activities for kids, but as we mentioned, leprechauns are a big part of celebrating Irish culture and Saint Patrick's Day.  That's why we've collected some nifty leprechaun craft ideas.
Handprint Leprechaun
Make a cute little handprint leprechaun that you can put out on display in the upcoming years! It's simple to make and adorable to look at! This way you'll always cherish how tiny those hand once were.
Materials:
Instructions:
Paint the child's hand orange, add skin colored paint on the palm.
Make a handprint on a piece of paper or canvas of your choice.
Wait for the paint to dry.
Draw on a hat and a face.
Simple to make and adorable to look at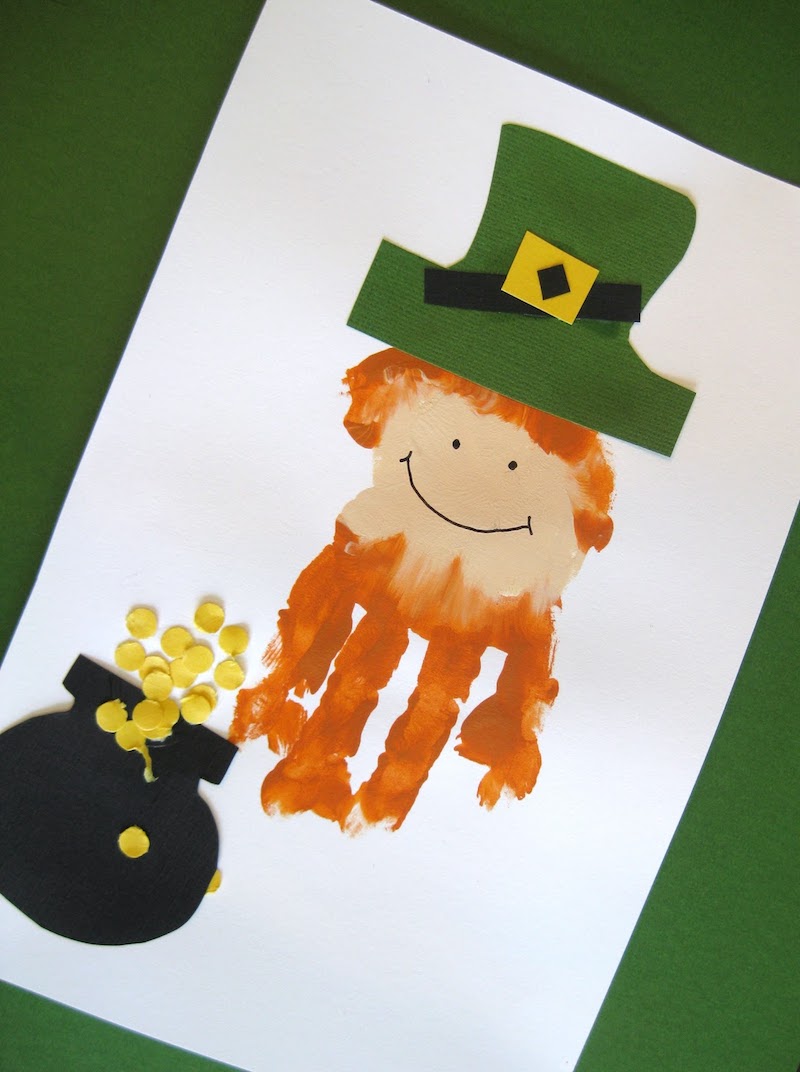 Rainbow Paper Plate
Make some decorations with this colorful rainbow paper plate craft!
Materials:
White Paper Plate
Scissors
Cotton Balls
Glue
Tape
Party Streamers or Colored Tissue Paper
Instructions:
Fold the plate in half and cut it along the crease.
Use tape to attach long strips of colored paper onto the plate in rainbow order.
Apply glue to the paper plate and stick on the cotton balls.
Let it dry out
If you want to hang it, use a hole puncher to add a hole near the top of the rainbow arch. Tread string or yarn and hang it!
We wonder if there is a pot of gold hiding under this rainbow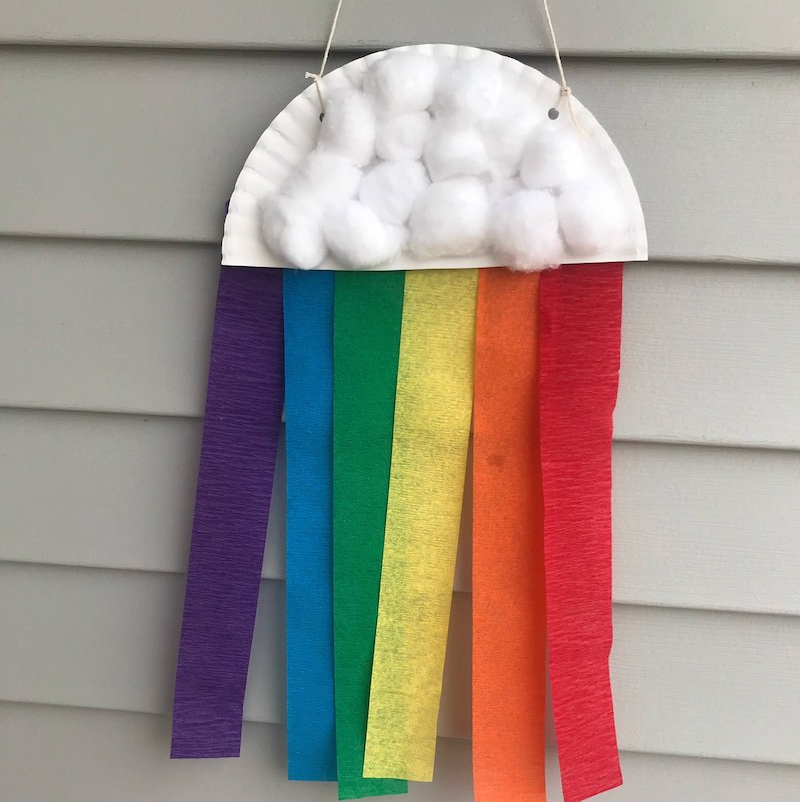 Leprechaun Hat
The kids will have a great time making and wearing these snazzy hats! Keep in mind they may need some help with cutting, but they'll have a blast decorating them!
Materials:
Paper Plates
Green, Black, and Yellow Paper
Gold Glitter
Pipe Cleaners
Green Paint
Paint or Sponge Brush
Tape
Scissors
Glue
Instructions:
Cut out the center of a paper plate.
Pain the plates green.
Take two pieces of green paper together, form a cylinder and tape them. Depending on how big you want the hat, you can also use one piece of paper.
Tape the paper plate hat rim to the cylinder hat.
Cut a 2.5 inches width (or how much you like) pieces of black paper. Put double stick tape on the back and stick it around the hat.
Cut out yellow squares for the buckle. Decorate with glitter if you want.
Use the pipe cleaners to make it into a diadem or flowers.
Decorate to your liking.
Little hats for little laddies and lassies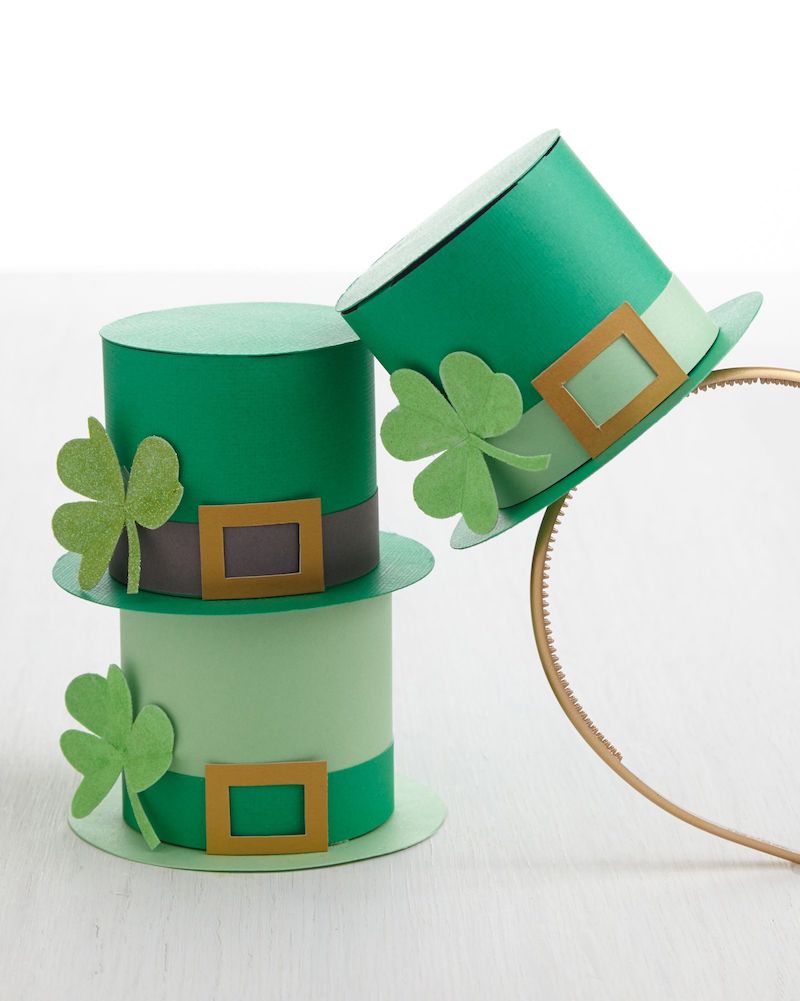 Fingerprint Rainbow Pot of Gold
Follow the rainbow to reach the pot of gold. A super easy and fun craft for the little ones.
Materials:
White and Black Paper
Rainbow Colored Paints
Glue
Scissors
Gold Glitter
Instructions:
Cut out a pot shape from the black paper. Stick it on the white piece of paper.
Have the child dip their pointer finger in red paint to begin with and starting from the pot to create an arch.
Repeat with each color. Wipe off the finger before each new color.
Put some glue on the rim of the pot.
Sprinkle with glitter.
A super easy and fun craft for the little ones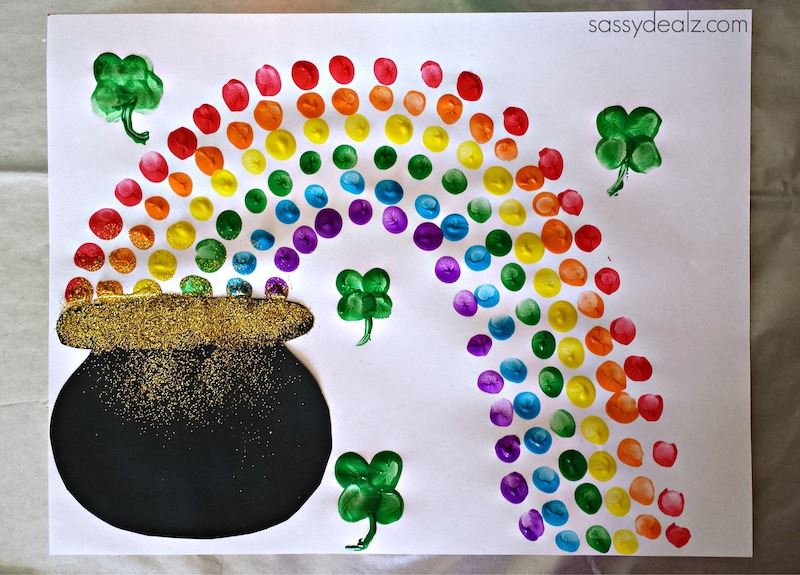 sassydealz.com
Shamrock Craft Ideas
You can't have Saint Patrick's Day without some classic shamrock crafts!
Shamrock Wand
The kids will have a blast waving around this shamrock wand!
Materials:
Wooden Skewer
Craft Felt
Green Craft Foam
Scissors
Glue
Gold Glitter
Instructions:
Cut the rainbow-colored felt into thin strips. Make them about 5-6 inches in width.
Cut the shamrock from the green craft foam.
It's time to assemble the wand. Add some glue to the top of the stick and press the foam shamrock into place. Hold it until it is stuck on.
Add the rainbow strips by applying more glue and once again pressing them into place.
Add some glue to the front side of the shamrock and sprinkle with glitter!
Wave around the magic wand to make wishes come true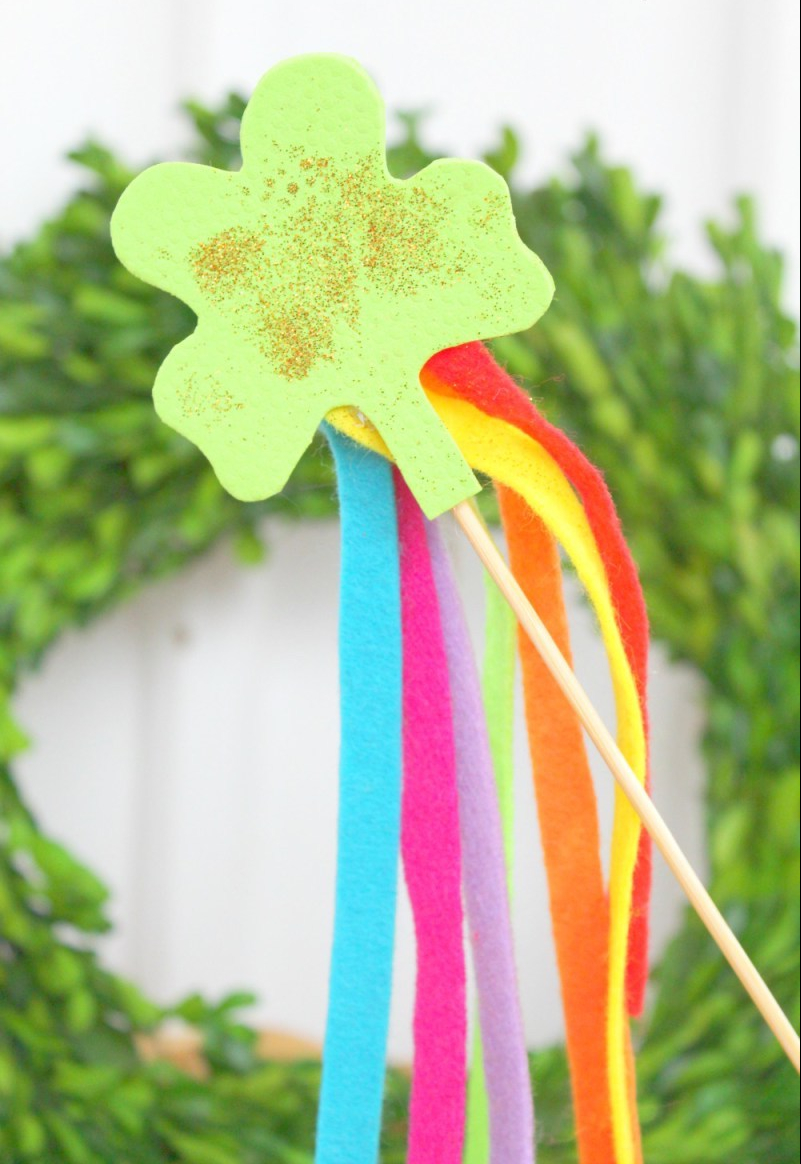 Pepper Printed Shamrocks
Who said you can't play with food? Teach the kids how to make stamps from everyday items such as bell peppers!
Materials:
Bell Pepper
Knife
Green Paint
Paper
Paintbrush
Paper Plate
Instructions:
Cut off the top off the bell pepper.
Pour some green paint onto the paper plate and spread it around.
Press the larger part of the bell pepper into the paint. Make sure all sides are covered.
Press firmly onto the paper.
Draw little lines in the stamp and make a stem to make them look more like a shamrock.
A creative way to incorporate food into the crafts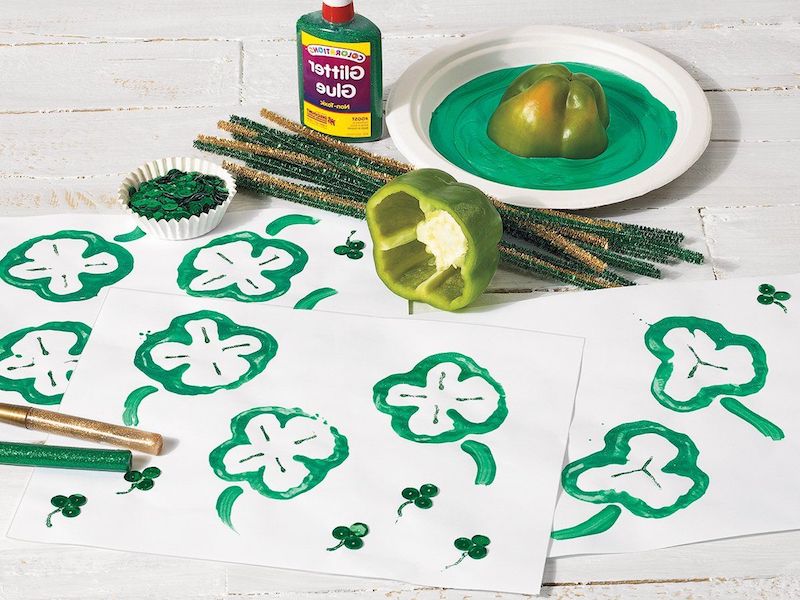 Shamrock Paper Mosaic
Create a wonderful mosaic with little scraps of green papers. Have the kids sticking and having fun with this cute and creative idea.
Materials:
Piece of Paper
Glue
Pencil
Torn Up Pieces of Green Paper
Instructions:
Draw a shamrock shape on the piece of paper.
Put glue all over the drawn shape.
If you don't already have scraps of paper lying around, make your own. Tear up different colored green paper into tiny pieces.
Glue on the pieces however you like onto the shamrock shape.
A beautiful shamrock mosaic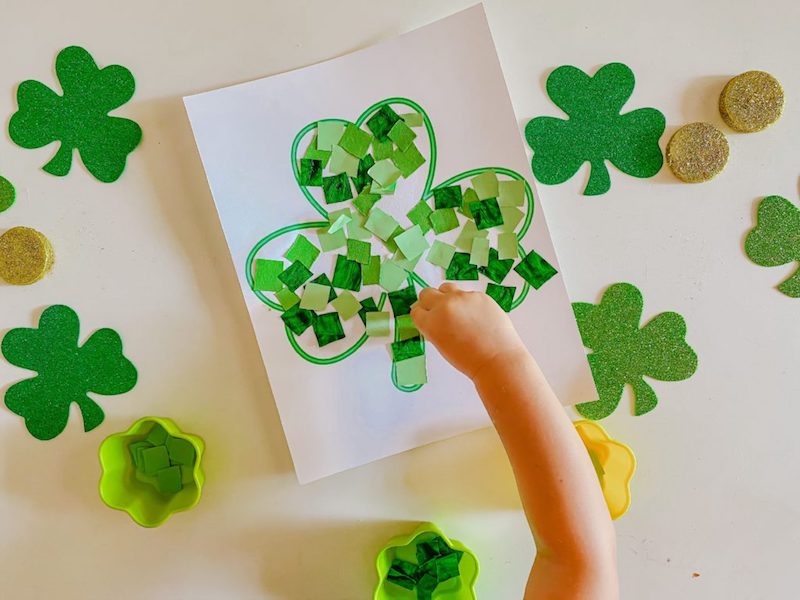 St. Patrick's Day Activities For Kids
Sometimes it's hard to keep kids entertained or grab their attention, but you'll surely have no problem doing either with these super fun St. Patrick's Day activities.
Rainbow Colored Scavenger Hunt
This is a simple to do activity that will have the little lasses and lads occupied for quite some time. Sent them out to bring all rainbow-colored items they can find in the classroom and form a big rainbow on the floor!
Make a rainbow from everyday objects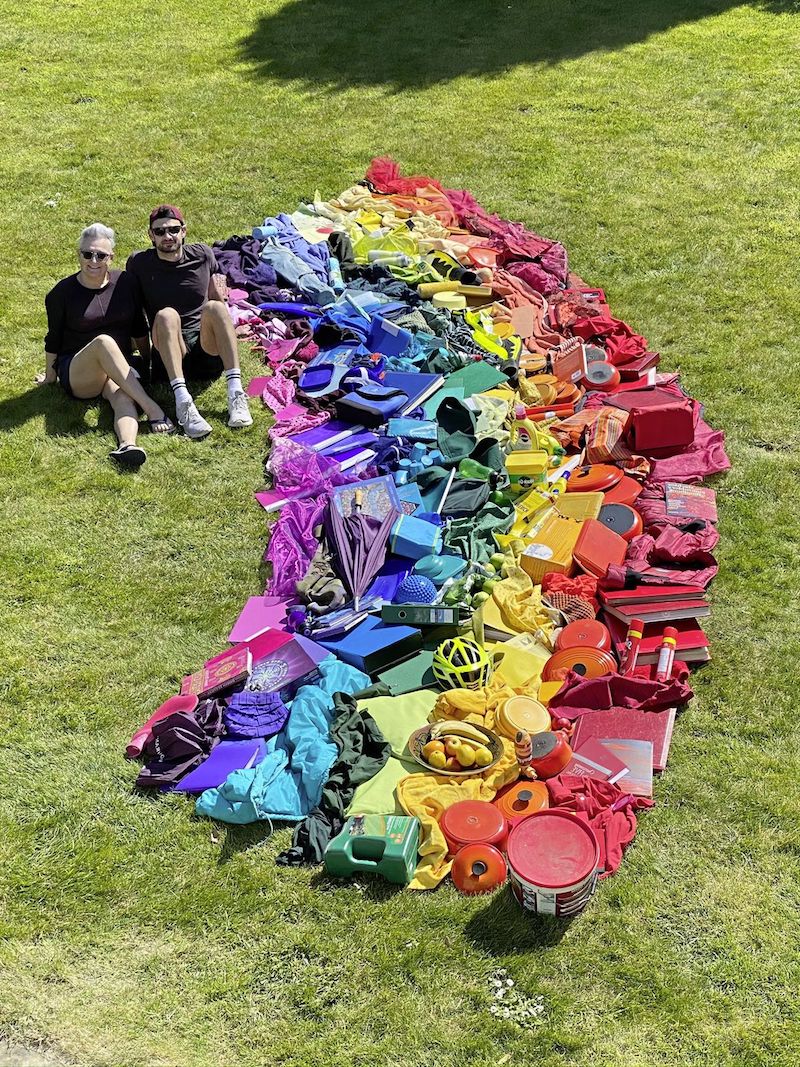 Edible Standing Rainbow
Let them make some delicious on themed snacks. They are easy, and they will love munching on them afterwards.
Materials:
Froot Loop Cereal
Pipe Cleaners
Marshmallows
Instructions:
Separate the Froot Loops by color into different bowls.
Poke through a marshmallow with one end of a pipe cleaner.
Start stringing on Fruit Loops in rainbow color order.
Poke another marshmallow through the other end of the pipe cleaner.
Bend gently into an arch shape.
Delicious and fun!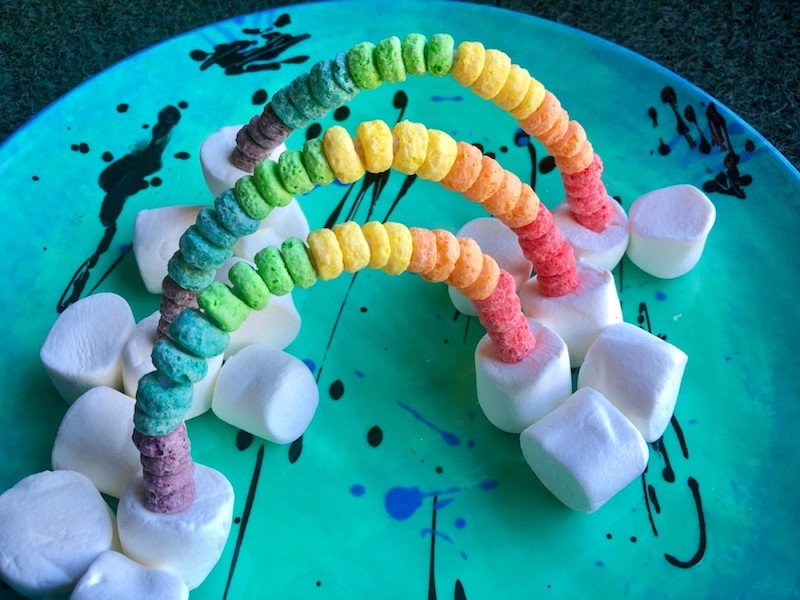 Irish Music Dance Party
Put on some traditional Irish music and organize a dance party! Show the kids Irish dances and let them try to mimic them. This will let them let loose and have some fun while truly  celebrating the culture of Ireland.
Who doesn't love a good dance party?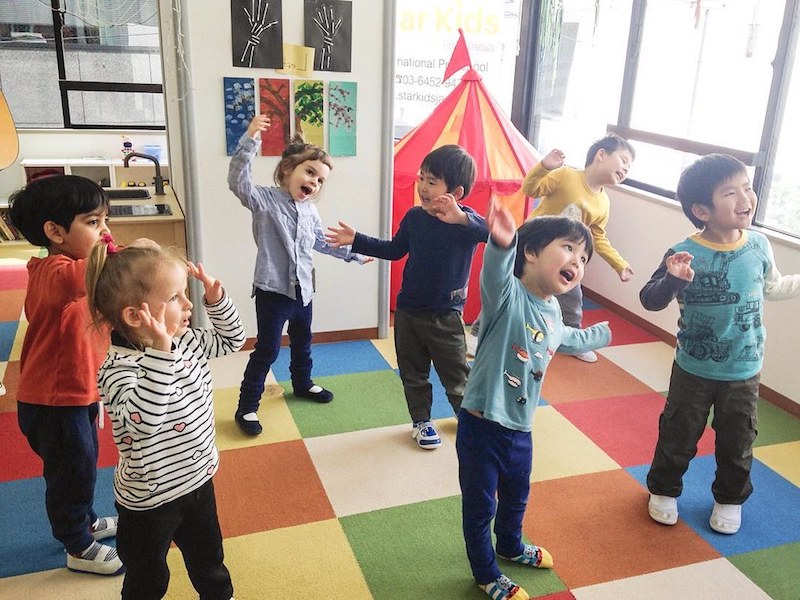 Candy Filled Cauldrons
Surprise your kids with a delicious on theme treat.
Materials:
Plastic Cauldrons
Printed Out Rainbow Pattern
Scissors
Hot Glue Gun
Candy Coins
Instructions:
Cut out arch shapes from the rainbow pattern.
Hot glue them onto the inside edges of the cauldrons.
Fill them with treats.
A nice surprise for the kids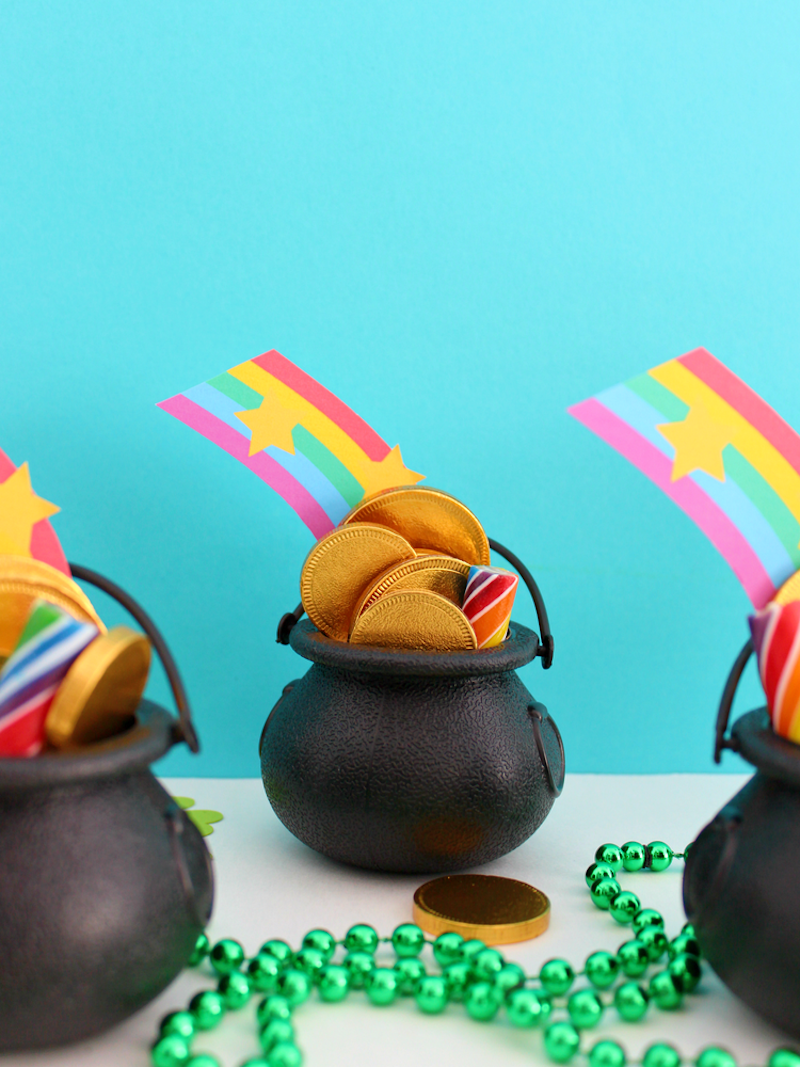 We hope you had a fun time trying out some of these St. Patrick's Day crafts for preschoolers. Saint Patrick's is a celebration of not only him but all things Irish including music, food, dancing, parades and more. So, make sure to have a lot of fun this Saint Paddy's!
We hope you had a fun time trying these St. Patrick's Day crafts