5 tasty Christmas recipes for healthyish cookies
The most beautiful time of the year is just around the corner! Just think about it- warm sweaters, chilly mornings, hot chocolate with fluffy marshmallows, and the smell of a fresh batch of tasty cookies. Nothing can beat the beauty and coziness of Christmas- a time of miracles, kindness, and family bonding. But what if we tell you that there is a way to make the holidays even more enjoyable? These 5 cheat-free cookie recipes we are going to show you will make Santa spend a bit more time in your home munching. What's more, the rest of your family will love them just as much. The best part? These healthyish cookies are just as good as their classic options but ten times more good for you! So without further ado, let's start our healthy Christmas baking journey:
Santa's little helpers can always join the holiday preparations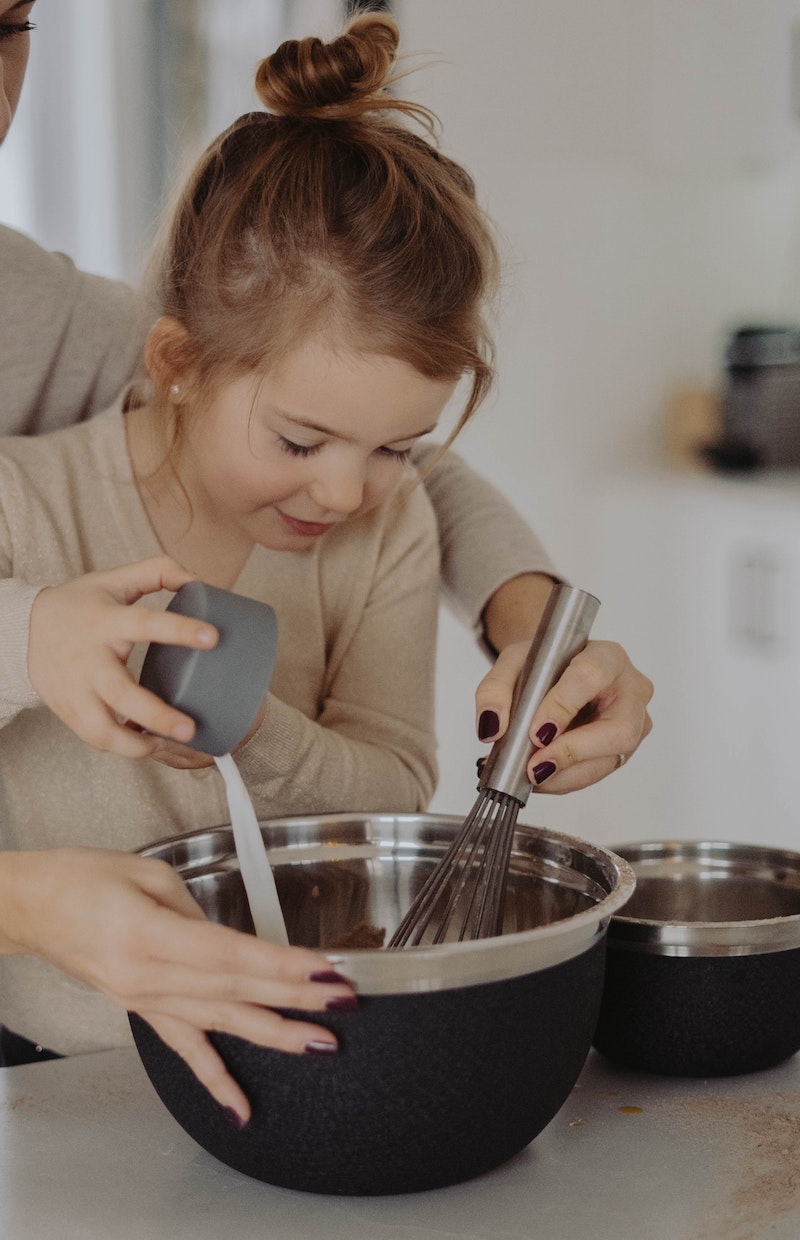 Nothing better than the smell of a fresh batch of cookies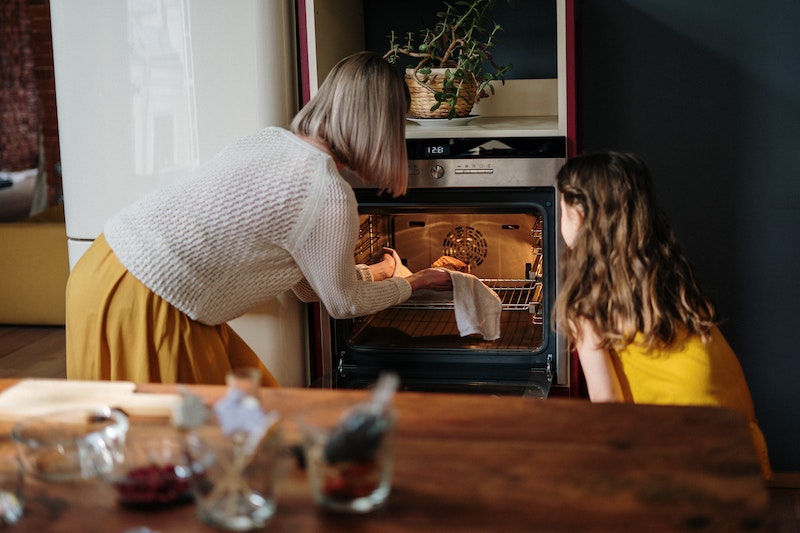 Healthyish cookies are healthier alternatives for you to try this holiday season. It can be very tempting and easy to over-indulge during the winter holidays, but with these sweet recipes, you don't have to feel guilty after. And you definitely won't be missing out on the "good" stuff. With a bit of effort and some healthier ingredient swaps and alternatives, you will surely create absolute magic in your kitchen this Christmas!
Healthyish cookies are made from ingredients that taste and feel good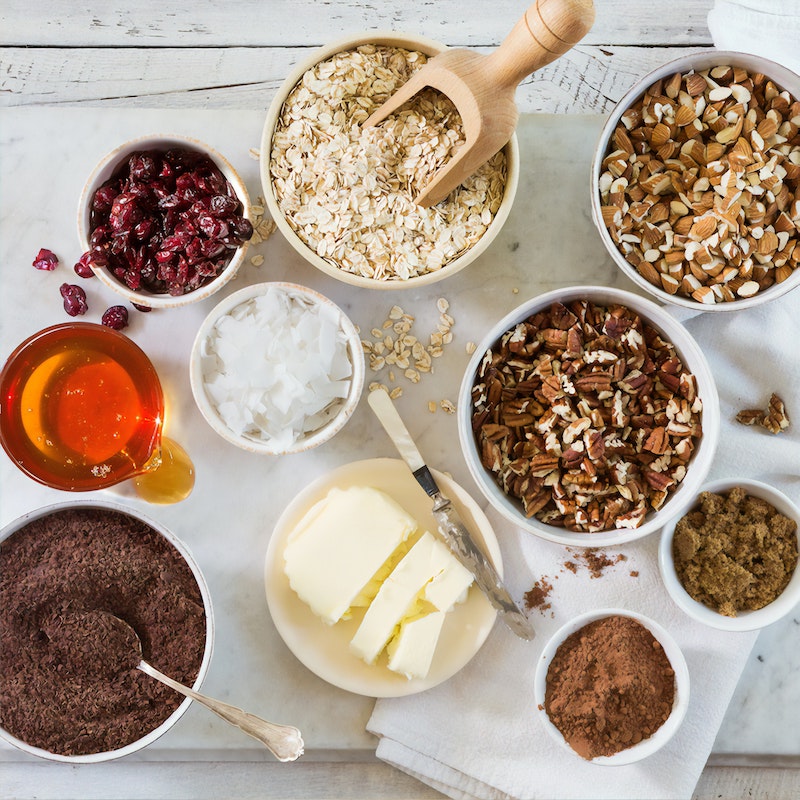 We believe that it is never too early to bake Christmas cookies! We can even make it an all-year-round thing because these healthyish cookies are too good to be saved up only for special occasions. Nevertheless, it is good to jumpstart your Christmas baking a couple of days prior to Christmas Eve. You should start with a list of all the ingredients you will need for your cookie recipes of choice. Missing an ingredient in the world of baking is kind of disastrous because baking, in general, requires a lot of measurements and precision. You cannot just skip an ingredient because your cookies won't turn out the way you expect them to. That is why we suggest making an elaborate list of ingredients you will be needing so you can avoid any last-minute grocery shopping.
Grab your whisks it's time to start the Christmas preparations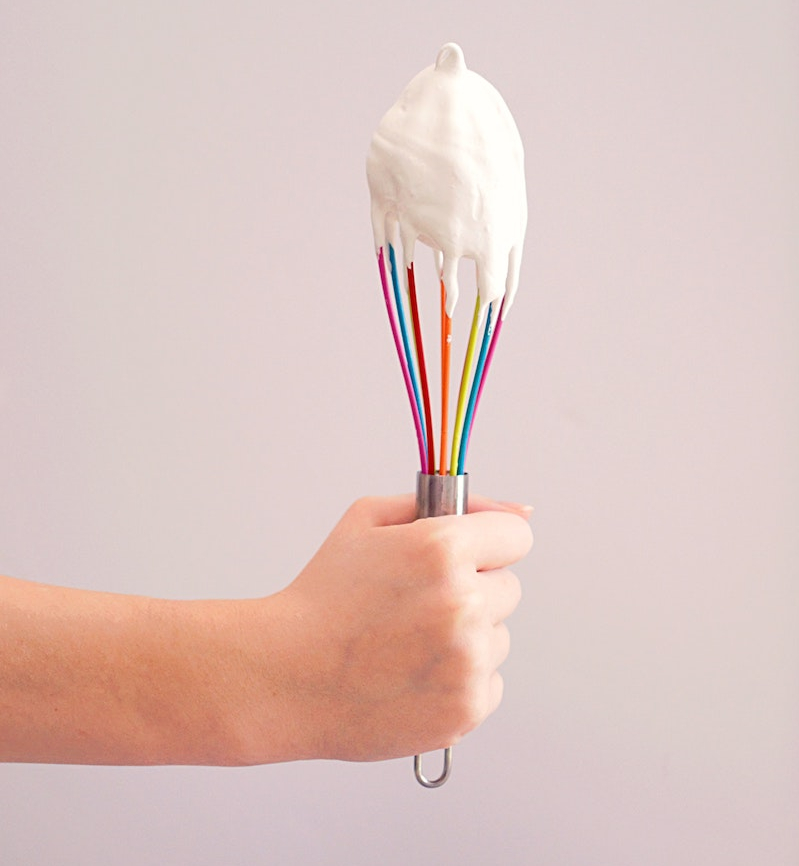 Paleo cookies are great for people who follow a paleo diet. This is a dietary plan based on foods similar to what people might have been eaten during the Paleolithic era (2.5 million to 10,000 years ago). A paleo diet limits dairy products, legumes, and grains. For those of you who follow this diet, we have prepared a recipe for tasty healthyish paleo cookies perfect for Christmas!
Paleo Gingerbread Cookies Recipe
Experiment with different cookie shapes and sizes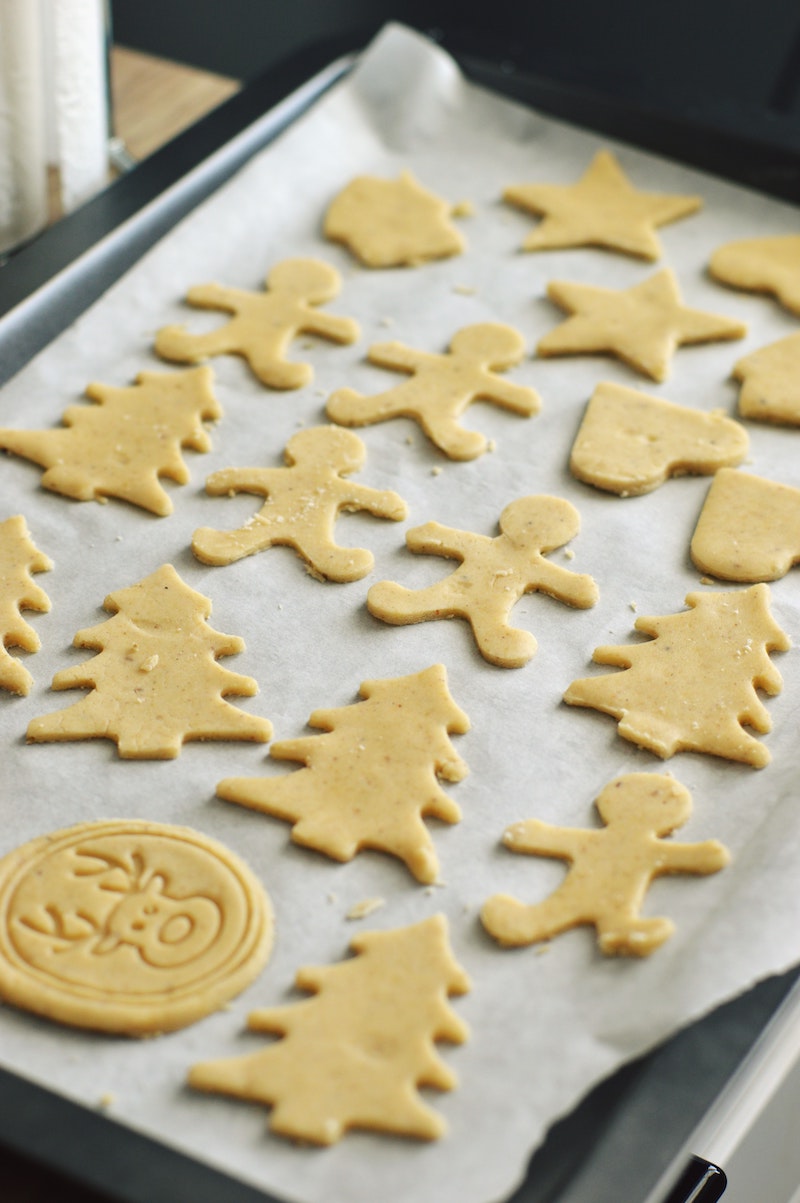 Prep Time:50 minutes
Cook Time:10 minutes
Total Time:60 minutes
This recipe is:
Ingredients:
1 ½ cup almond flour
¾ cup tapioca flour
¾ teaspoon ground ginger
1 teaspoon ground cinnamon
⅛ teaspoon ground cloves
¼ teaspoon salt
3 tablespoon coconut oil (slightly melted)
2 ½ teaspoons maple syrup
3 tablespoon molasses
½ teaspoon vanilla extract
Step-by-step instructions:
First, preheat the oven to 350 °F (ca. 177 °C) and line a baking sheet with parchment paper.
Then whisk together the almond flour, tapioca starch, ginger, cinnamon, cloves, and salt in a mixing bowl.
After that, add the coconut oil, maple syrup, molasses, and vanilla to the dry ingredients and beat with an electric mixer until a thick dough forms.
Next, use your hands to combine the dough by pressing it together until it forms one large ball.
Then place the dough in-between two sheets of parchment paper and roll it out to a ¼ thickness.
After that, refrigerate the dough for 30 minutes. (this step will help your cookies form better)
After 30 minutes, take out the dough and peel the top layer of parchment paper.
Next, start cutting out gingerbread man shapes (or any form that you would like) with a cookie cutter and place them on the prepared baking sheet.
Bake the cookies for 10-12 minutes.
After that, let them cool on the pan.
Finally, decorate with icing and toppings of your choice.
Carefully cut out your gingerbread men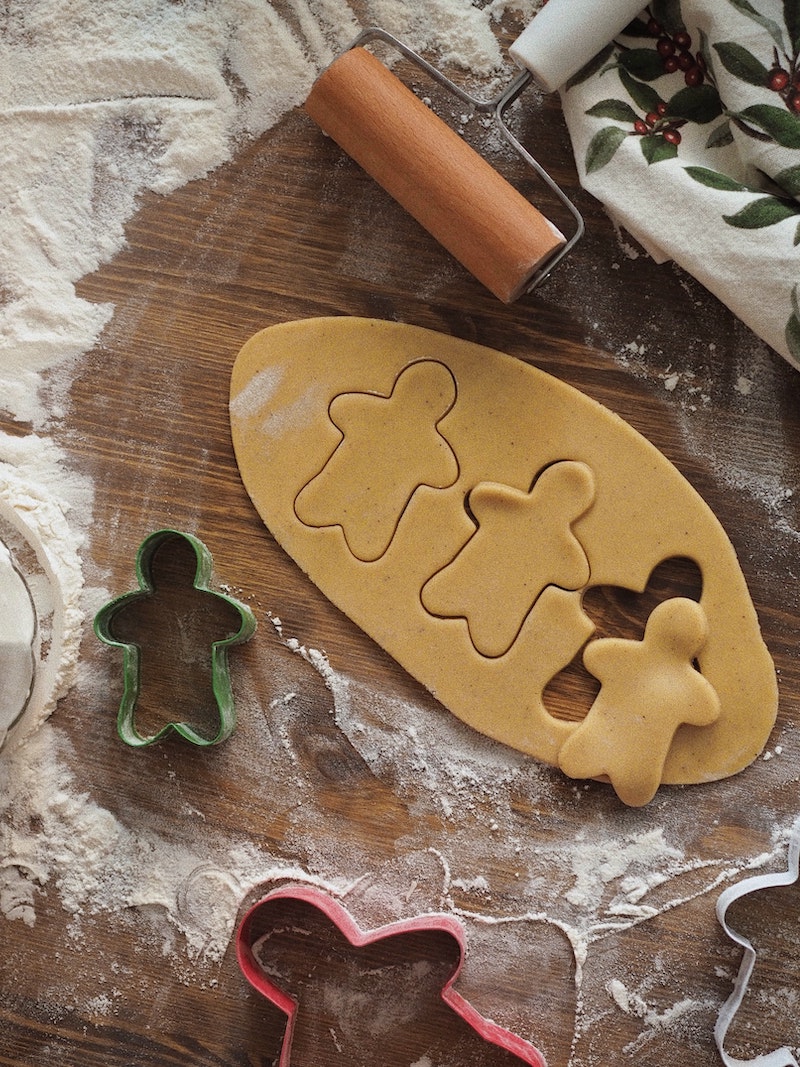 This is a step where kids can have fun and feel included in the baking process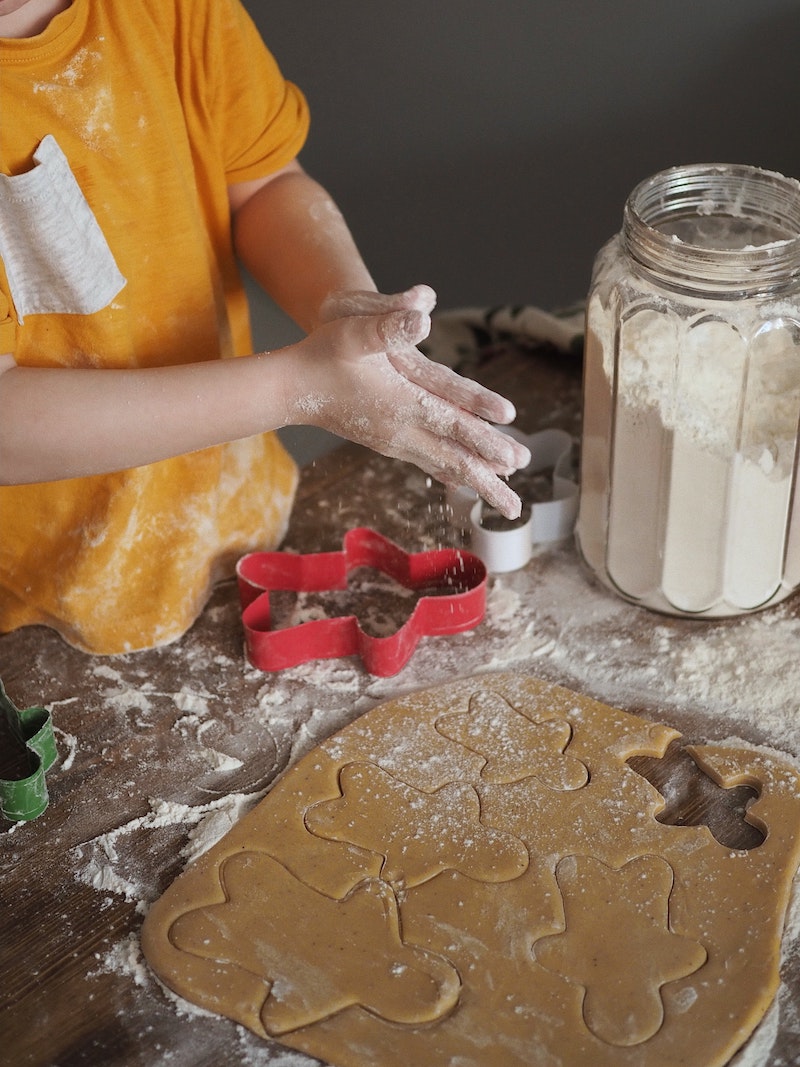 There are so many Christmas-themed cookie cutter shapes to choose from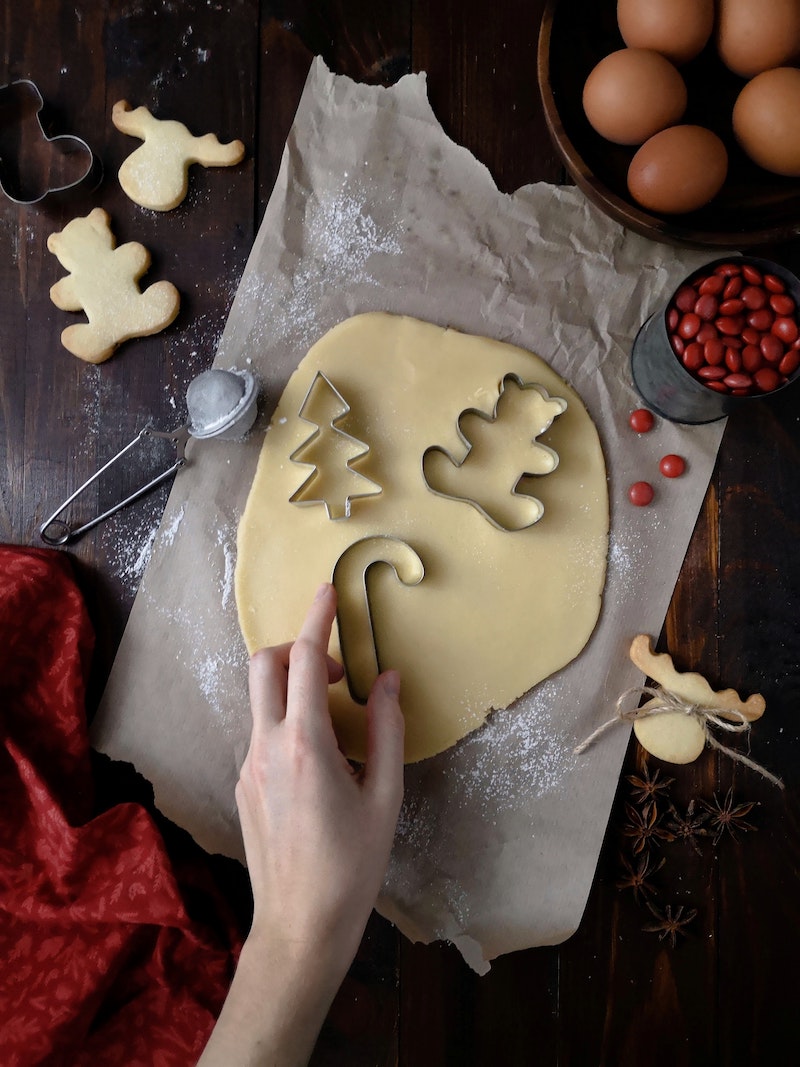 Decorate your paleo cookies with white frosting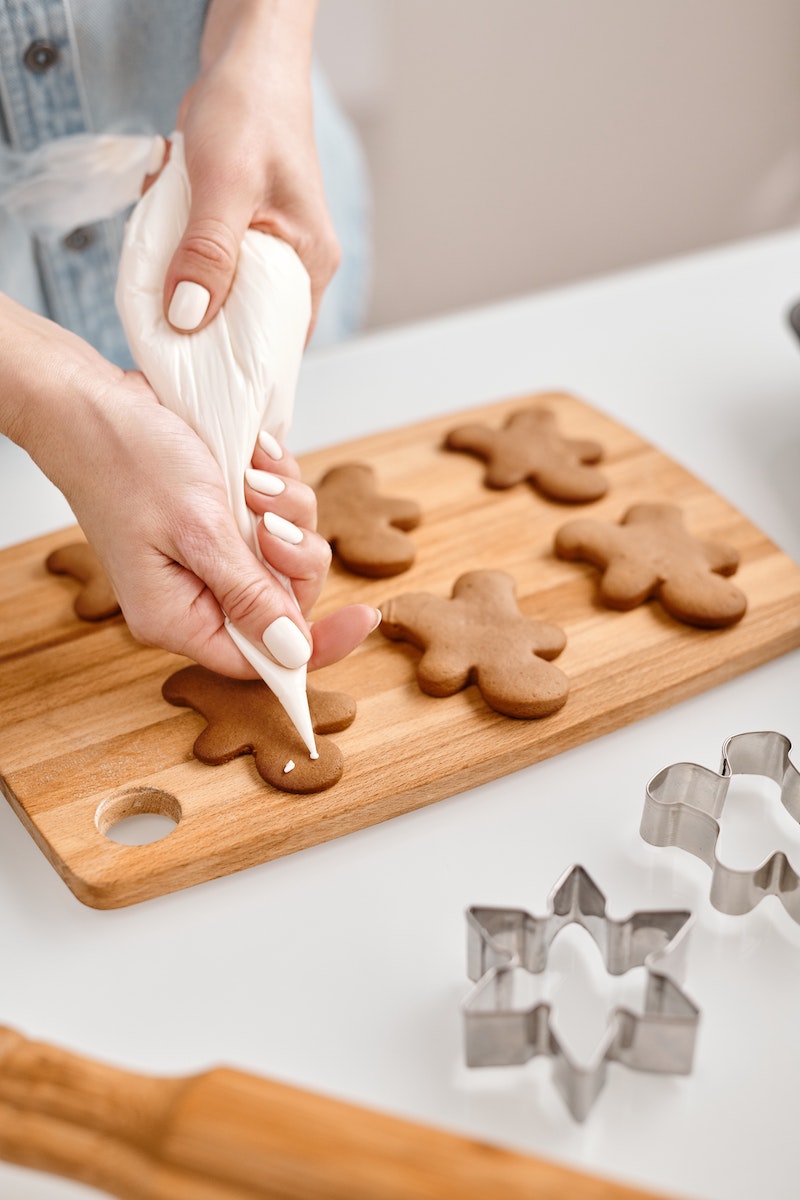 Baking is a messy process but it is all worth it in the end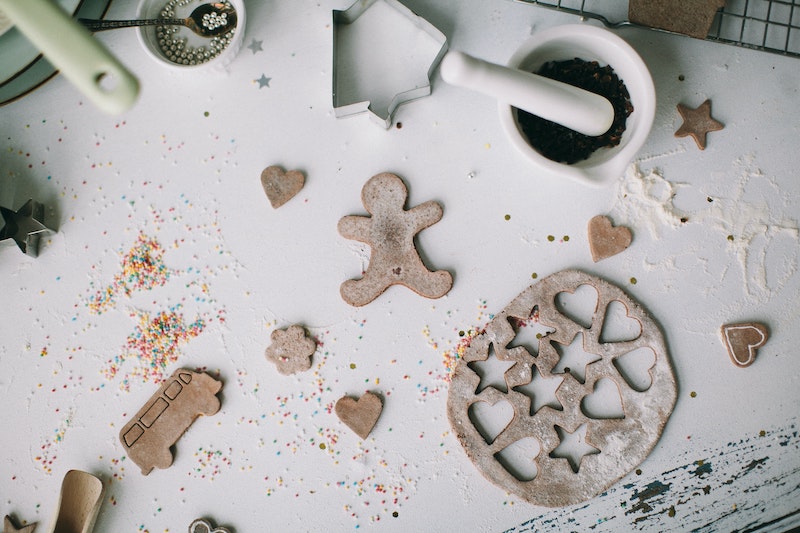 Yes! You might not expect it, but chickpeas make one of the best cookie doughs. And no, you won't taste the chickpeas at all! What's more, they make the cookies healthier by boosting the plant-based protein in the recipe. These next healthyish cookies taste like vegan blondies, and they will surely be a great Christmas surprise for the whole family.
Chickpea Peanut Butter Cookies
Protein-packed and extremely delicious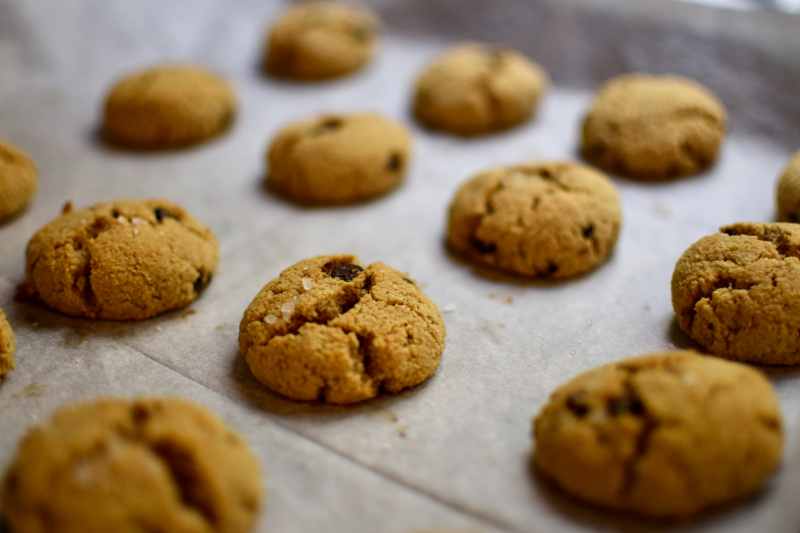 Prep Time: 20 minutes
Cook Time:12 minutes
Total Time: 32 minutes
This recipe is:
vegan
gluten-free
dairy-free
refined sugar-free
Ingredients:
1 ½ cup or 1 can of 15 oz (ca. 567 g) canned chickpeas  (drained, and dried in a towel)
¾ cup smooth peanut butter
⅓ cup maple or agave syrup
¼ cup oat flour (you can also use almond, all-purpose, or spelt flour)
2 teaspoons vanilla extract
½ cup dark chocolate chips
¼ teaspoon salt
1 teaspoon baking powder
Step-by-step instructions:
First, preheat the oven to 350 °F (ca. 177 °C) and line a cookie tray with parchment paper.
Then open a can of chickpeas, wash them and drain them with a towel.
After that, place the chickpeas into a food processor, and all the rest of the ingredients. (except the chocolate chips)
Next, blend everything on high speed for 30 seconds, stop,  and scrape down the bowl of the food processor.
Then repeat until the batter is smooth and there are no lumps of chickpeas.
After you are done, remove the blade, and stir in the dark chocolate chips.
Then wet your hands, grab some dough and roll it into a ball between your hands.
Next, place the cookie dough ball on the prepared tray. Repeat for the rest of the dough.
When you are done, slightly wet your hands and use them to flatten each cookie.
Bake the cookies for 12-14 minutes.
After they become golden on the top, take them out of the oven and let them cool for 10 minutes.
Next, use a spatula to transfer the cookies to a cooling rack.
Finally, let them cool completely for 1 hour. (the cookies are very fudgy and soft, so they need to cool down before eating)
Tasty and healthy cookie dough in the making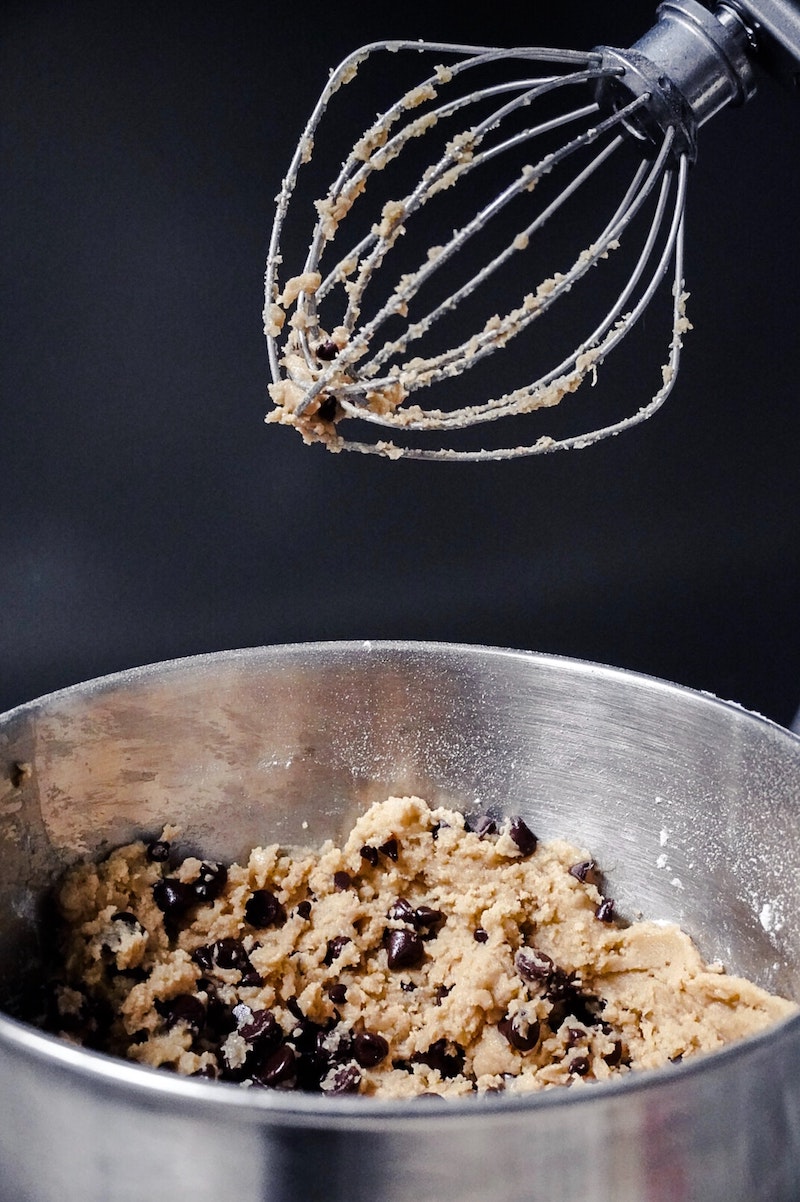 Golden brown and ready to be eaten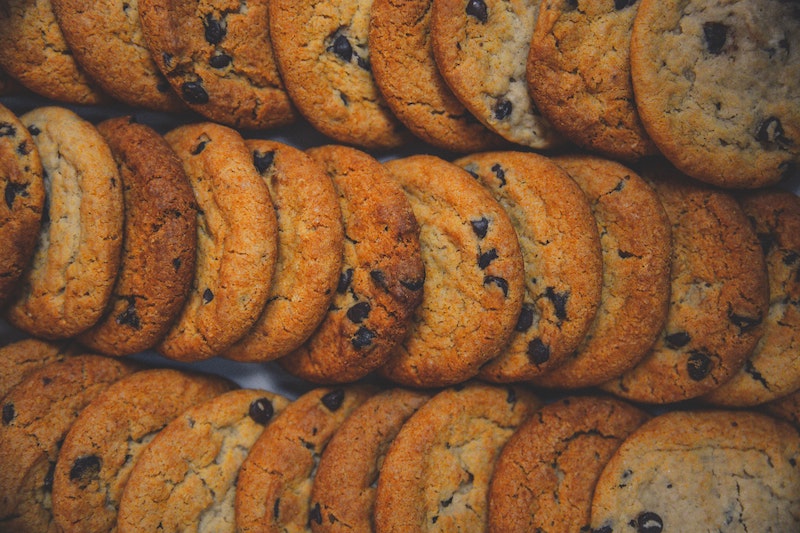 Applesauce is a great substitute for eggs in baking! But what does applesauce exactly do in cookies? Well, applesauce has a similar consistency to eggs, so it acts as their substitute for egg-free treats. Moreover, applesauce makes your cookies low-calorie, and it adds so much flavor. It's a win-win! Below we show you a recipe that turns the all-time favorite chocolate chip cookies into low-calorie healthyish cookies, which are perfect for the winter holidays.
Applesauce Chocolate Chip Cookies
A healthy spin on the classic cookie recipe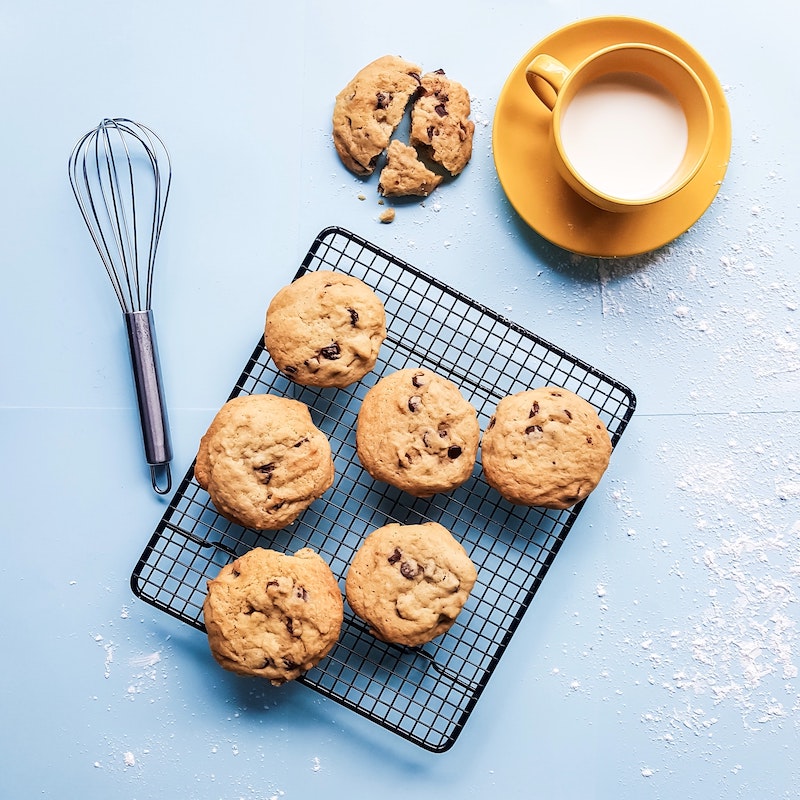 Prep Time: 5 minutes
Cook Time: 30 minutes
Total Time: 35 minutes
This recipe is:
Ingredients:
1/2 cup unsalted butter
1 cup (0.24 l) sugar (you can also use coconut or brown sugar)
1 cup (0.24 l) cinnamon applesauce
2 cups (0.47 l) flour (could be substituted with other flour alternatives)
1 teaspoon baking soda
half a teaspoon of salt
1 teaspoon pure vanilla extract
1 cup (0.24 l) good quality milk chocolate chips (or dark chocolate)
Step-by-step instructions:
First, preheat the oven to 375 °F (ca. 191 °C) and line a baking sheet with baking paper.
Then use a stand mixer to mix together the butter with the sugar until smooth.
Next, pour in the applesauce and beat until fully mixed.
After that, add the baking soda, salt, vanilla extract, and 1 cup (0.24 l) flour.
Then put the mixer on a lower setting and beat everything until combined.
Next, add in the rest of the flour (1 cup or 0.24 l) and beat until just mixed. You don't want to over mix the dough.
After that, mix in the chocolate chips.
Then, using an ice cream scoop, drop the cookies onto the baking sheet.
Bake for 12-15 minutes, or until the cookies are just golden brown.
Finally, take them out of the oven and let them cool for a bit.
Cookie making is a fun activity for everyone involved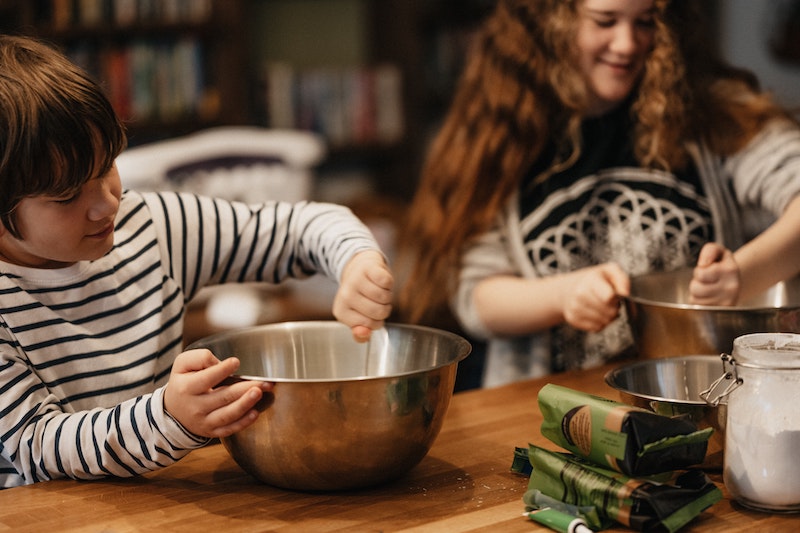 Absolutely! What's more, high-fiber healthyish cookies are perfect for a boost of energy in the colder mornings or lazy afternoons. They are the ultimate holiday breakfast food, best paired with a nice cup of coffee or a warm hot chocolate.
Chewy Keto Breakfast Cookies
The perfect breakfast cookie for the colder months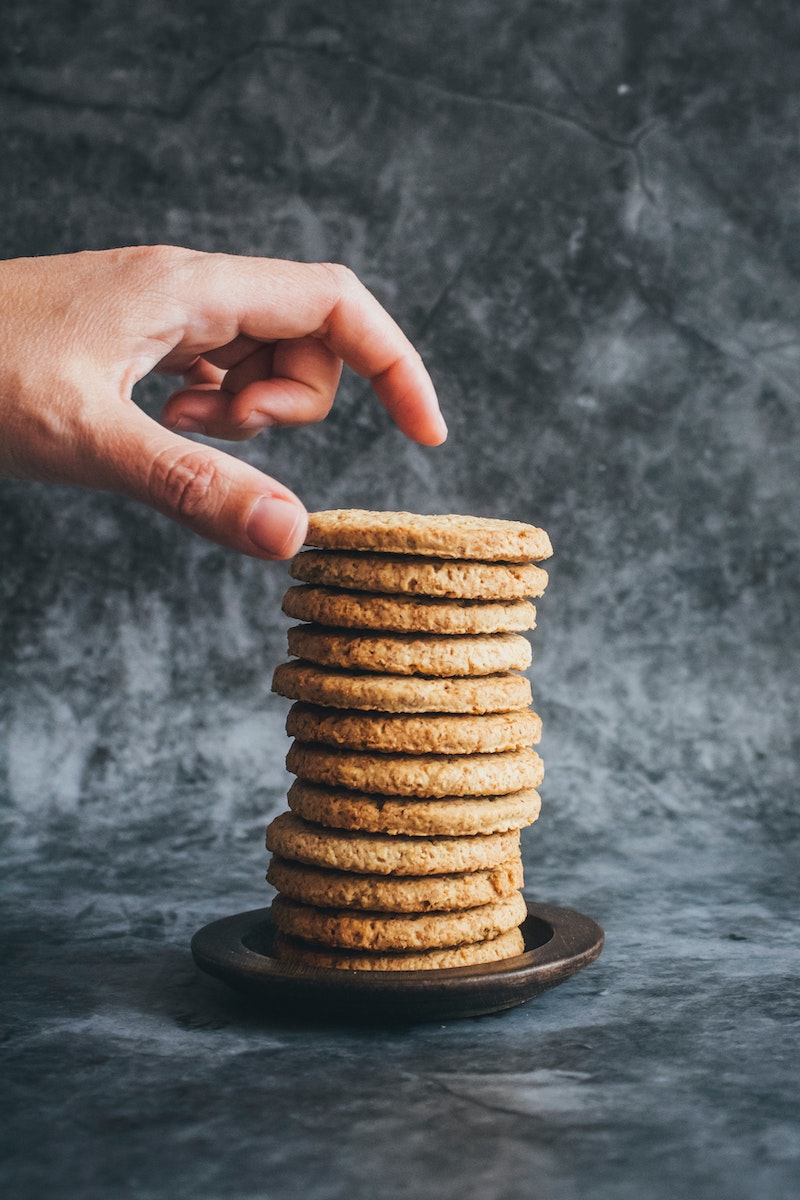 Prep Time: 5  minutes
Cook Time: 12 minutes
Total Time: 17 minutes
This recipe is:
high fiber
keto
low sugar
Ingredients:
¼ cup (35g) sesame seeds
¼ cup (35g) sunflower seeds
½ cup (30g) flaked coconut
¼ cup (35g) pumpkin seeds
3 tbsp (30g) ground flaxseed
¼ cup (65g) almond butter makes sure it's runny
3 tablespoons (42g) butter melted
2 tablespoons granulated sweetener or more, to taste
1 egg large
1 teaspoon cinnamon
½ teaspoon baking powder
1 teaspoon vanilla extract
Step-by-step instructions:
First, preheat the oven to 350 °F (ca. 177 °C).
Then grind all ingredients in a food processor until a sticky dough forms.
After that, line a baking tray with parchment paper.
Next, roll the dough into balls using your hands and press them into cookies.
Then press a fork on the top to create a crisscross pattern.
Bake for 10-12 minutes, or until golden.
Finally, let the cookies cool completely before eating. (they are very soft at first, but they firm up as they cool)
Yes! Oat flour is an amazing gluten-free substitute for all-purpose flour. It comes from whole oats that have been ground into a powder. Oat flour gives baked goods more flavor than regular all-purpose flour, as well as a chewier and crumblier texture. That is exactly why our next cookie recipe is so chewy and guaranteed to impress everyone during the holidays.
Chewy Ginger Molasses Cookies
Soft, chewy and gingery- perfect for winter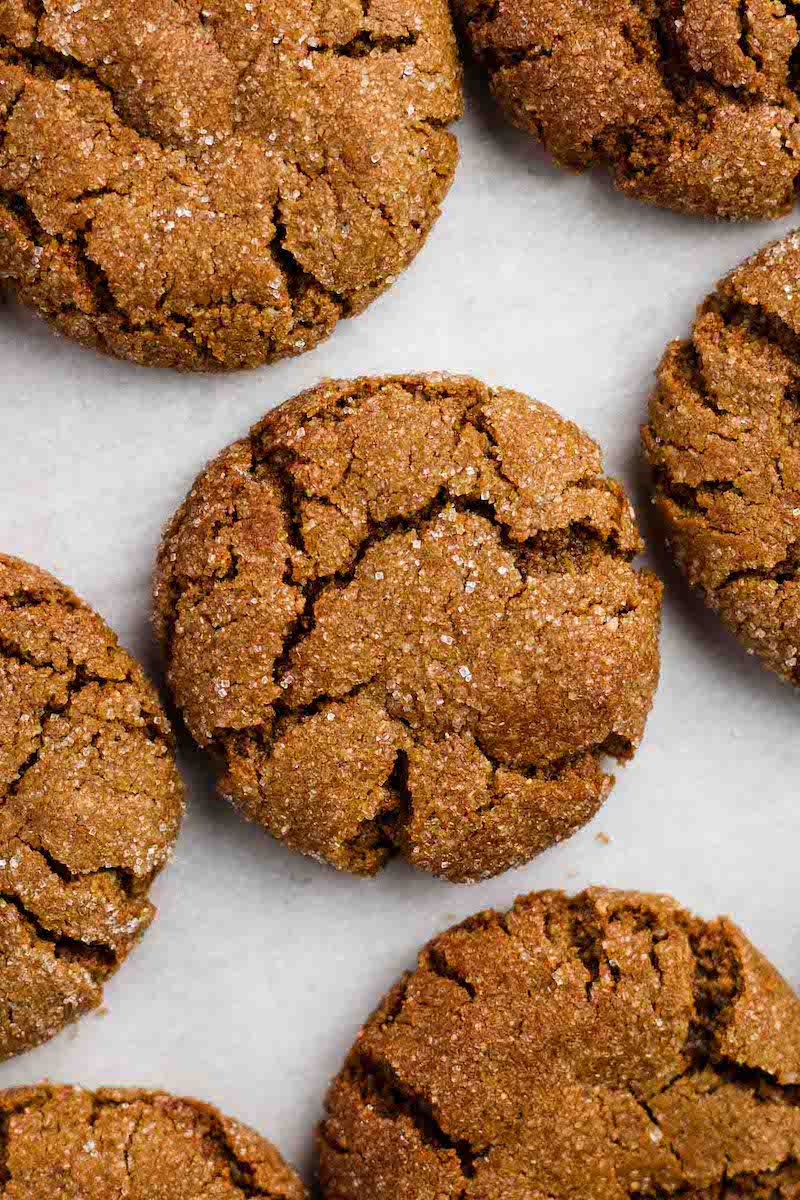 Prep Time: 10 minutes
Cook Time:10 minutes
Total Time: 20 minutes
This recipe is:
vegan
gluten-free
refined sugar-free
Ingredients:
¼ cup butter or refined coconut oil (or vegan butter for the best flavor)
¼ teaspoon salt
⅔ cup granulated sugar- coconut, white or brown sugar all work
1 ½ cups almond flour
1 tablespoon non-dairy milk- coconut, almond, oat milk all work
5 tablespoons molasses
1 ¼ cups oat flour
1 teaspoon baking soda
2 teaspoons vanilla extract
1 teaspoon baking powder
around 1 – 1 ½ teaspoon ground ginger, depending on your taste
1 ¼ teaspoon cinnamon
4 tablespoons sanding sugar (for rolling)
¼ teaspoon nutmeg
¼ teaspoon cloves
Step-by-step instructions:
First, preheat the oven to 350 °F (ca. 177 °C).
Then in a large mixing bowl or a stand mixer, beat together the butter and sugar until well combined.
After that, beat in the remaining wet ingredients.
Next, add in the dry ingredients and mix together with a wooden spoon until well combined.
After that, add the dough to the fridge for 20-30 minutes.
Next, scoop the dough into balls and roll in the sugar.
Then transfer to a baking sheet lined with parchment paper.
Bake for 10-14 minutes or until the cookies have crackly tops and have mostly flattened.
Finally, let them cool completely, and enjoy!
Always let the cookies cool off completely so they hold their shape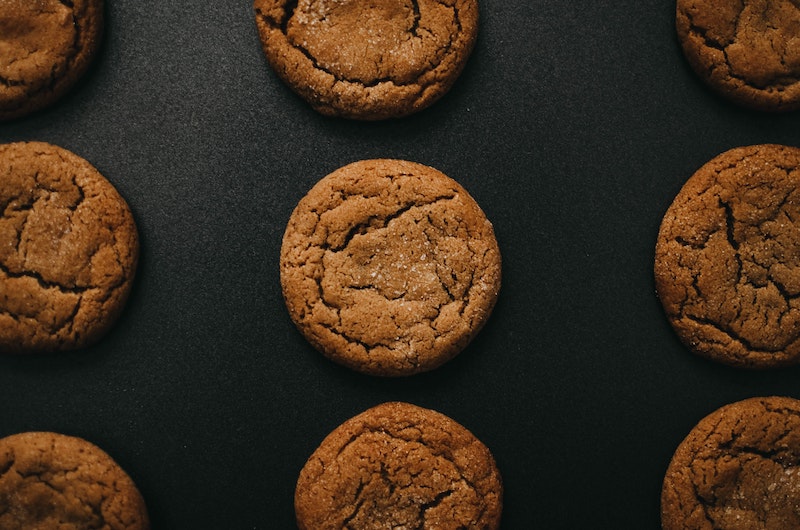 Crunchy on the outside and chewy on the inside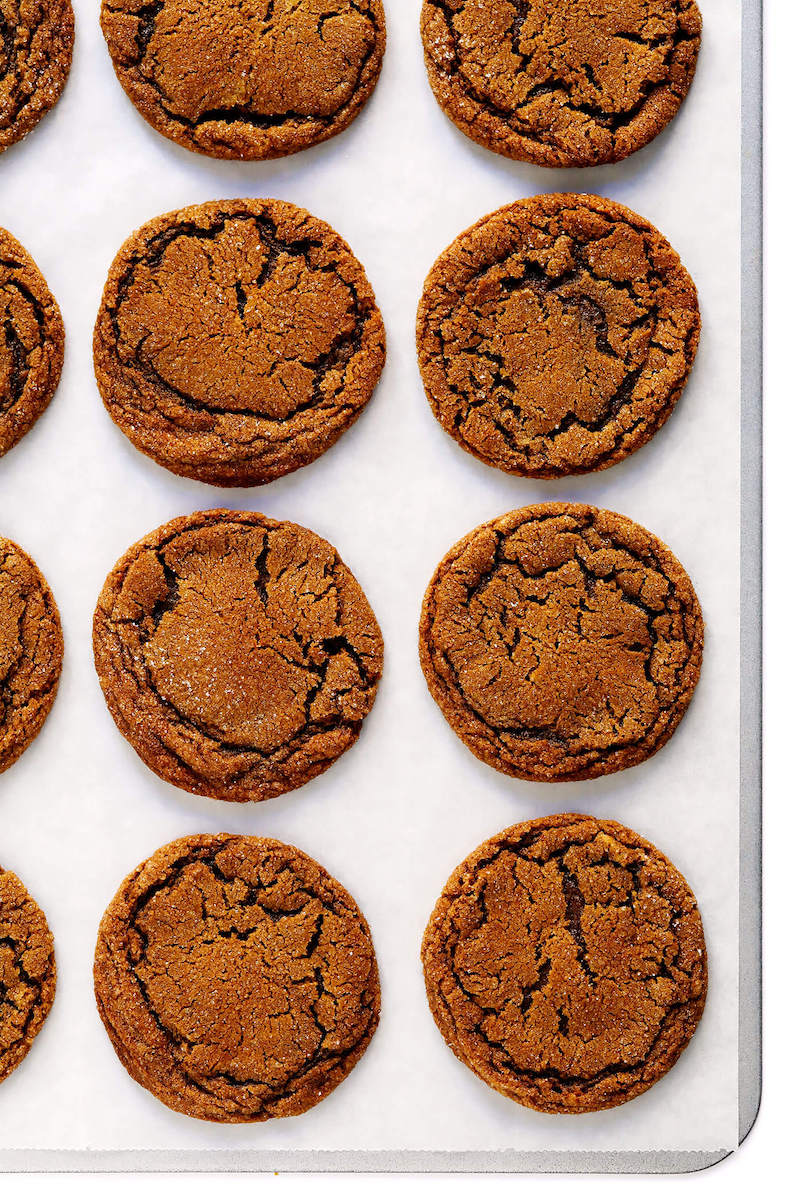 These cookies go amazing with your morning coffee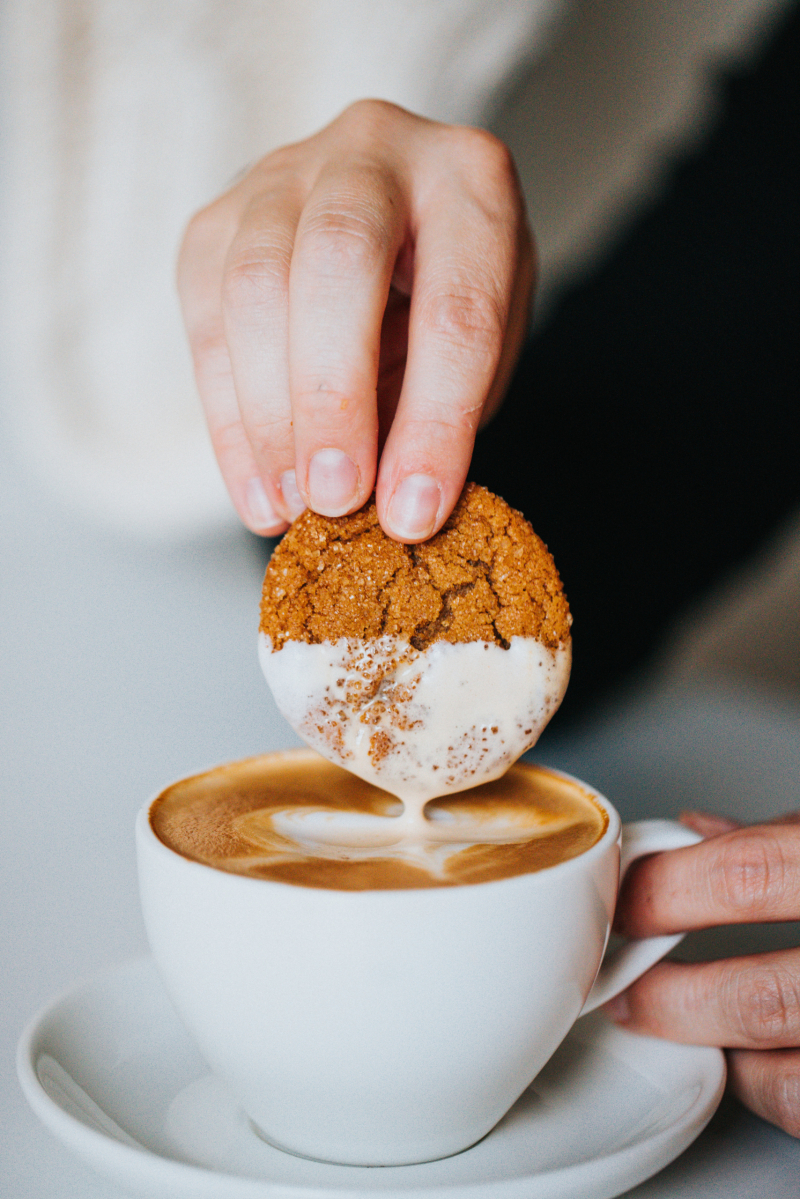 You should immediately store your cookies in an airtight container or zip-lock bag since that will help keep them soft and fresh the longest.