---
Oats are incredibly healthy. There is a reason why they are a part of every meal plan and weight loss routine out there. They are rich in fibre, protein and vitamins. What's more, they are incredibly filling and help with your digestion. Eating oats, however, is not the only way to get all of the benefits out of them. Another way to do it is through oat milk. In general, there are a lot of people out there who choose to live a vegan, plant-based lifestyle. For them, oat milk is perfect. Furthermore, the good news is you can actually make it at home. That is why, in this article we have decided to teach you how to make oat milk at home and we have prepared 5 easy recipes to incorporate it in.
Oats are very healthy, because they are rich in fibre, protein and vitamins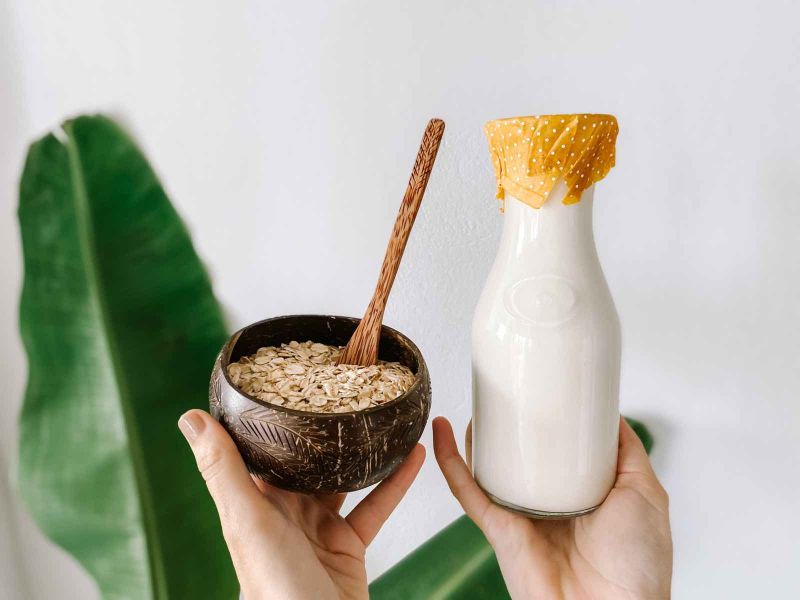 ---
Health benefits of oat milk
Because, naturally, oat milk is made from oats, it carries the same health benefits. Oats are rich in fibre, more specifically the beta-glucan fibre, which helps our body tremendously. Not only does it boost out metabolism and helps digestion, it is also very helpful when it comes to keeping our cholesterol and blood sugar levels in check. In general, if you are not a fan of overnight oats, then making oat milk is the perfect option for you. That way, you can digest oats and get all of their benefits by adding the milk to your coffee, using it for baking and cooking, or even drinking it as it is. So, without further ado, keep reading to find out how to make homemade oat milk yourself.
Homemade oat milk recipe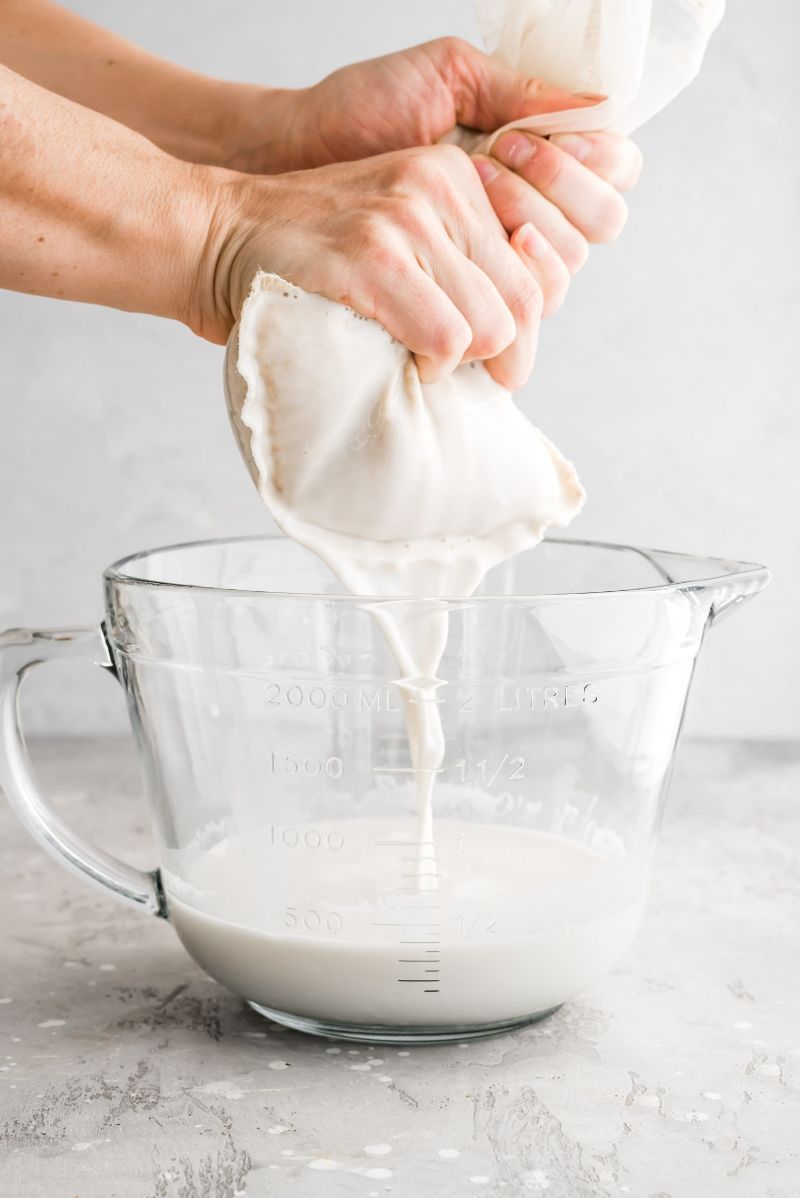 How to make oat milk at home?
Ingredients:
1 cup rolled oats
4 cups ice cold water
1-2 tbsp maple syrup (optional)
1 tsp vanilla extract (optional)
pinch of salt (optional)
Instructions:
Add all of the ingredients to a high powered blender. Blend for about 20-30 seconds.
Strain the oat mixture using a cheese cloth over a bowl. Then repeat again to make sure that all the sediment is removed.
Transfer to a glass bottle and keep refrigerated.
Source: Downshiftology
Now it is time to introduce a few recipes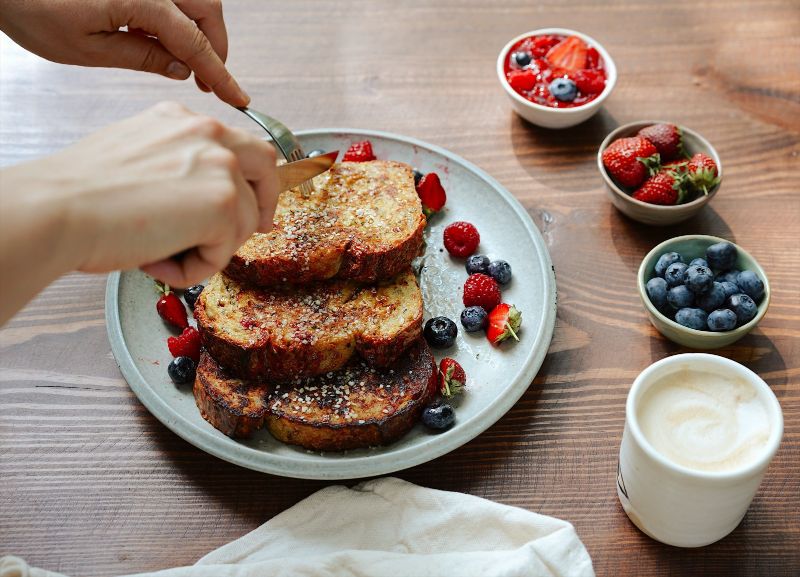 Delicious and healthy french toast recipe
Ingredients:
1 cup oat milk
3 eggs
2 tbsp maple syrup
1/4 tsp salt
6 bread slices
3 tsp cinnamon
butter
mixed berries
Instructions:
In a bowl, whisk together the milk, eggs, maple syrup, cinnamon and salt. Let the mixture sit until it thickens.
In a saucepan, melt the butter.
Dip the bread slices into the milk mixture and let them soak for about 2 minutes.
Transfer onto the pan and fry for about 3 minutes on each side.
Serve with mixed berries.
Source: Breakfast Criminals
Ready for some cake?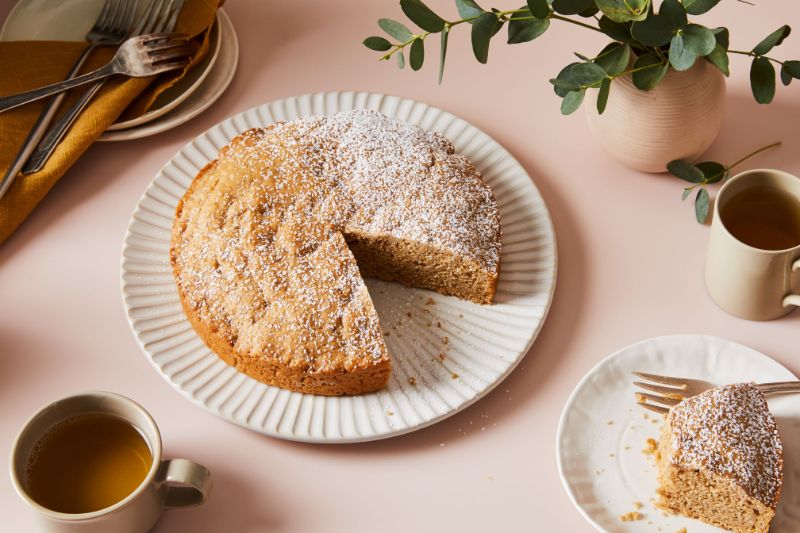 ---
London fog cake recipe
Ingredients:
5gr Earl grey tea leaves
230ml oat milk
250gr flour
1 1/2 tsp baking powder
70gr cane sugar
80ml Canola oil
1 1/2 tsp vanilla extract
powdered sugar
Instructions:
Preheat the oven to 350F.
In a small saucepan mix the tea leaves with the oat milk over medium heat. Do not let the tea boil, just let it simmer until it is a light brown color.
In a bowl mix the flour, baking powder and sugar.
In a separate bowl mix the oil and vanilla axtreact. Strain in the tea leaves and mix with the other wet ingredients.
Gradually mix the wet into the dry ingredients.
Pour the batter into a greasen 20sm-diameter round cake pan.
Bake for about 40 minutes at 350F.
Let cool and dust with powdered sugar.
Source: Food 52
The perfect summer snack – healthy ice cream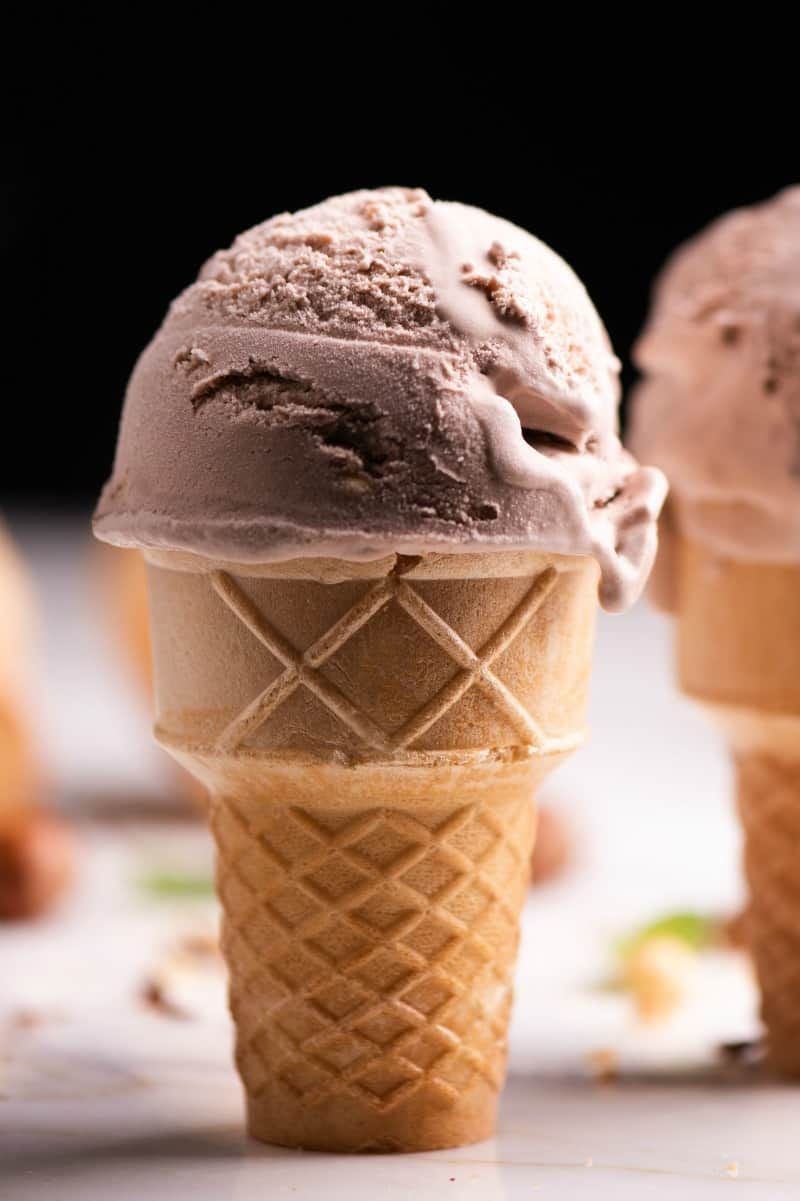 Oat milk ice cream recipe
Ingredients:
2 cups cashews
2 cups oat milk
1/2 cup maple syrup
1 tsp vanilla extract
Instructions:
Let the cashews soak in boiling water for at least 1 hour, then drain the excess water.
Blend the cashews with half of the oat milk in a blender, then add the rest of the milk, along with the maple syrup and vanilla extract. Blend until smooth.
Place in a container and put in a freezer.
Source: The Big Man's World
A little something for all of our vegan friends out there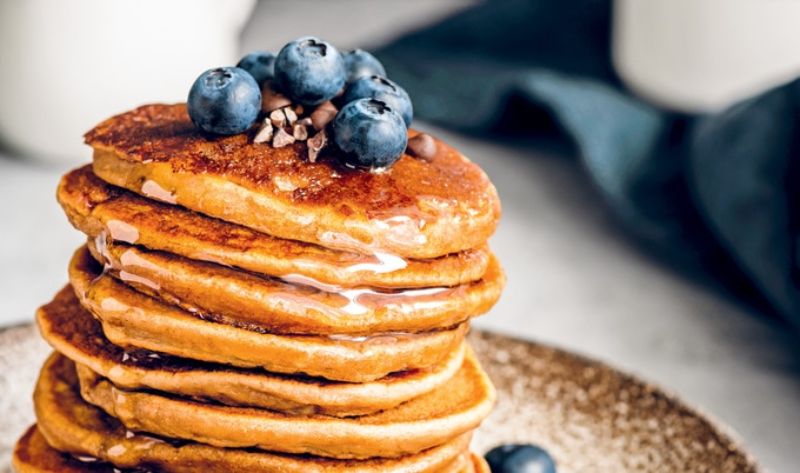 Vegan fluffy pancakes recipe
Ingredients:
2 1/2 cups flour
1/4 cup sugar
2 1/2 tsp baking powder, divided
2 tsp baking soda
1/4 tsp salt
1/2 cup applesauce
2 1/4 cups oat milk
2 tbsp sunflower oil
1 tsp vanilla
Instructions:
In a bowl, whisk the flour, sugar, 2 tsp baking powder, baking soda and salt.
In a separate bowl mix the applesauce, 1/2 tsp baking powder, oat milk, oil and vanilla.
Mix the dry and wet ingredients well.
In a pancake pan, warm the oil over medium-high heat. Pour 1/4 of the batter onto the pan. Cook until the edges are dry and bubbles form on the surface, flip over and cook for an additional minute.
Source: Veg News
And finally a delicious rice pudding recipe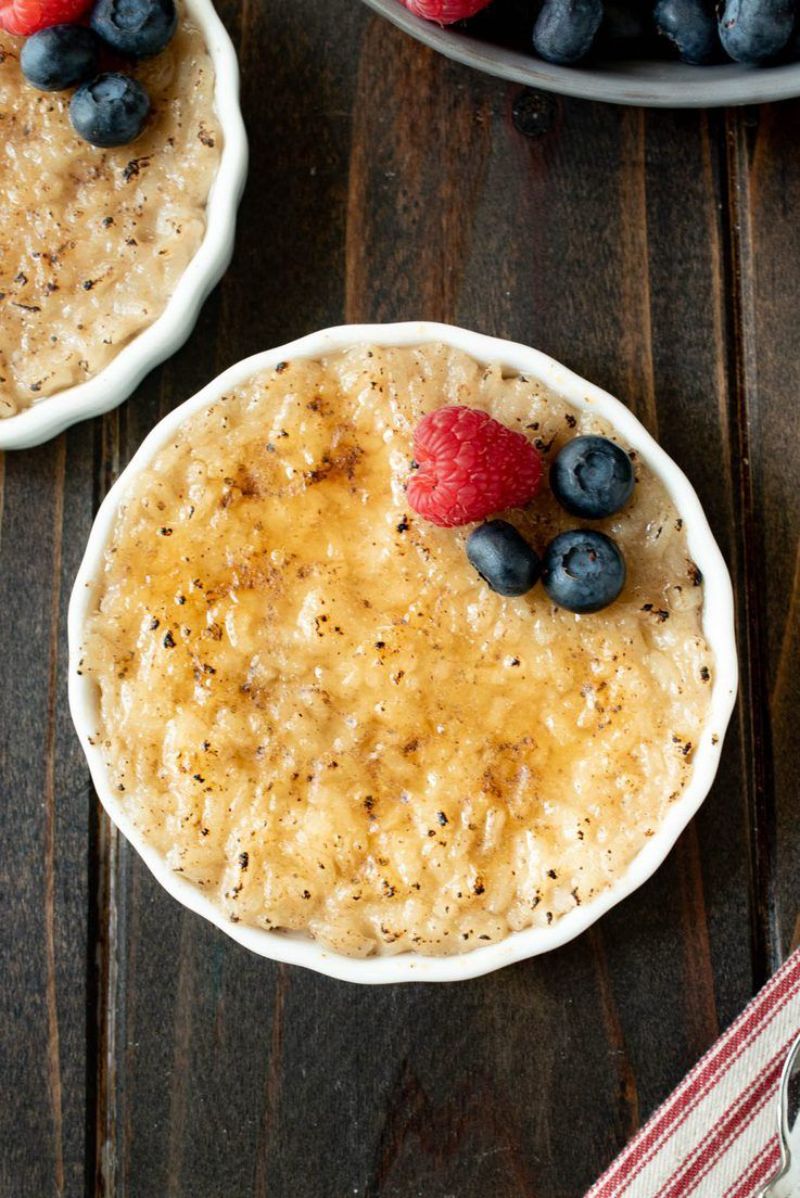 Rice pudding brulee recipe
Ingredients:
3 cups oat milk
1/4 cup granulated sugar
1/4 tsp salt
1/2 tsp vanilla extract
1/2 cup long grain white rice
1/4 tsp freshly grated nutmeg
1/8 tsp cinnamon
granulated sugar for topping
Instructions:
Heat a saucepan over high heat and add the milk, sugar, rice, vanilla, salt, cinnamon and nutmeg. Stir well.
Bring to a boil. Then, reduce heat to medium low and cook for about 20 minutes, stirring occasionally.
Once the rice is tender, transfer the mixture into ramekins and flatten. Let them cool slightly and sprinkle with sugar.
Brown the sugar with a blow torch or broil in the oven.
Source: Culinary Ginger
Oat milk can be used as a substitute for the non-dairy loving people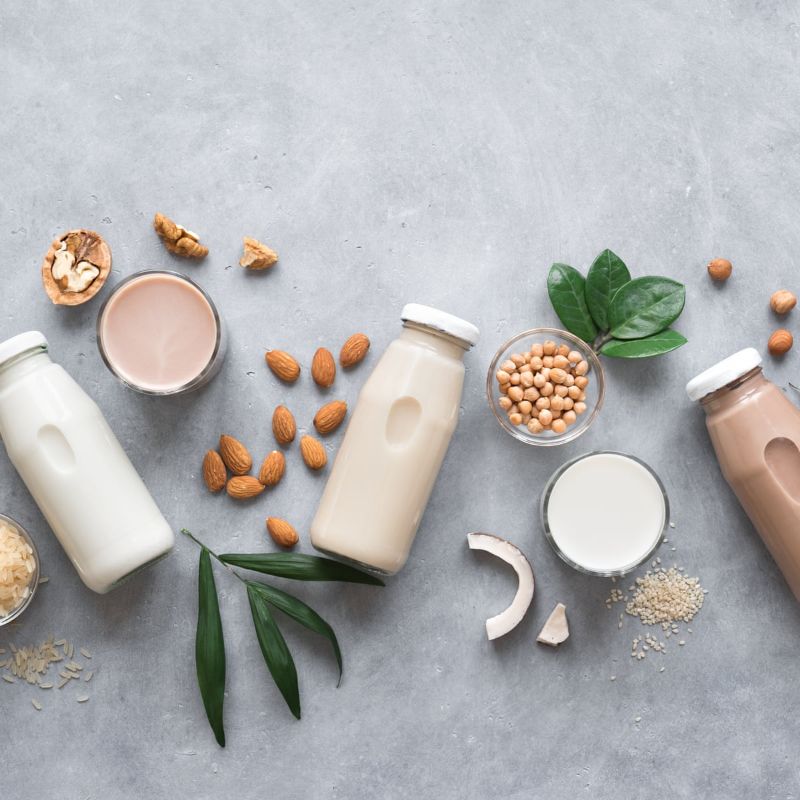 While making it, you can also add stuff like berries to make it fruity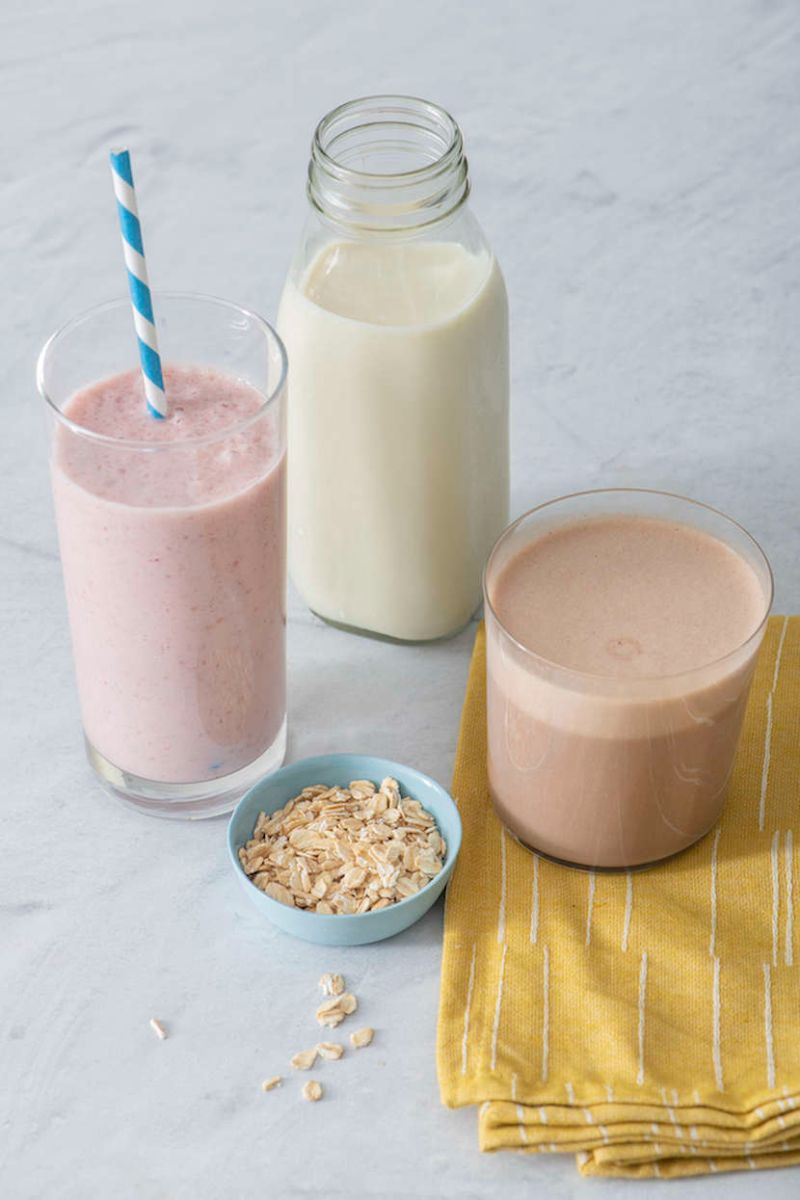 The fibre rich drink is going to keep you full for at least a few hours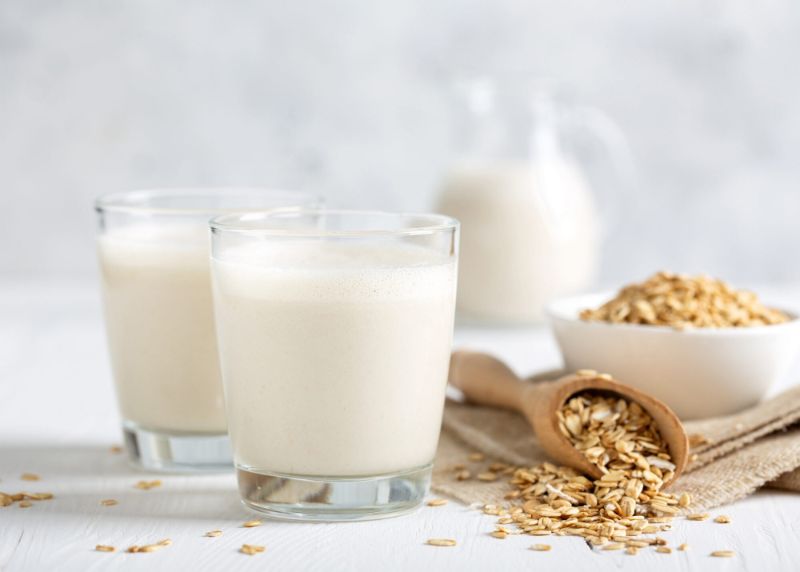 You can add everything to your homemade oat milk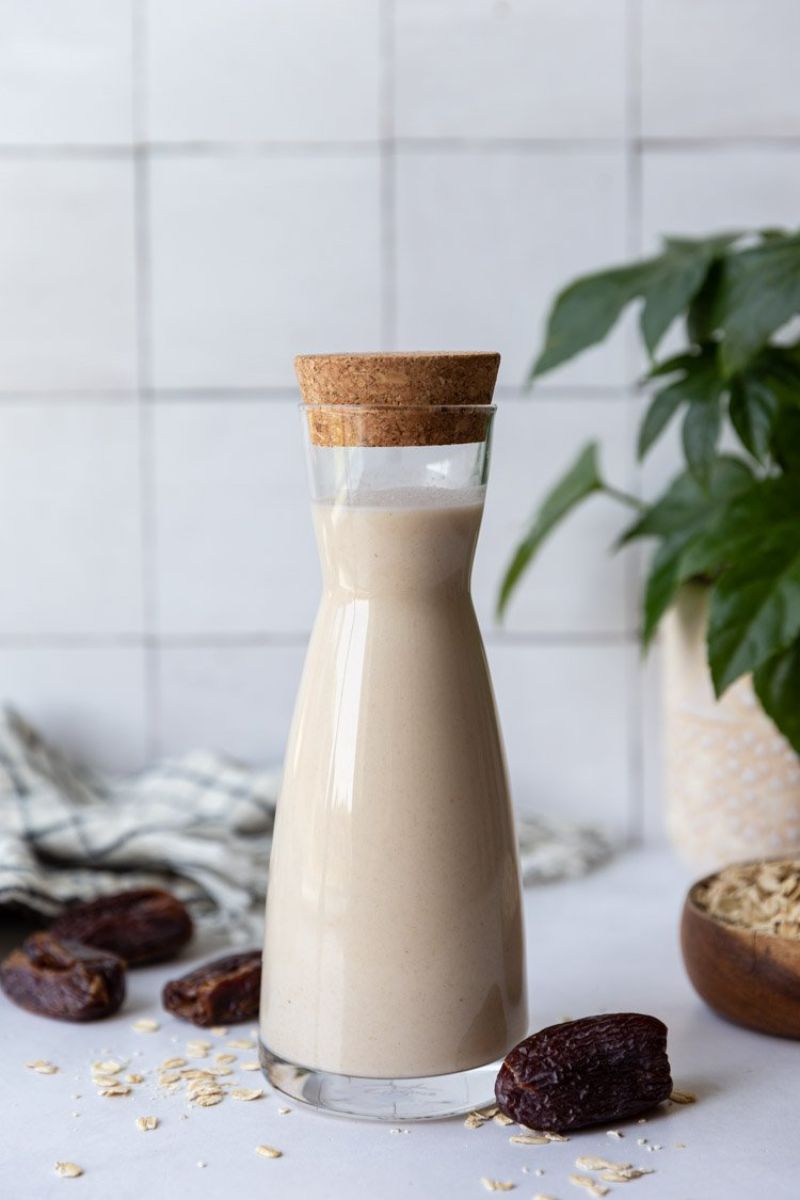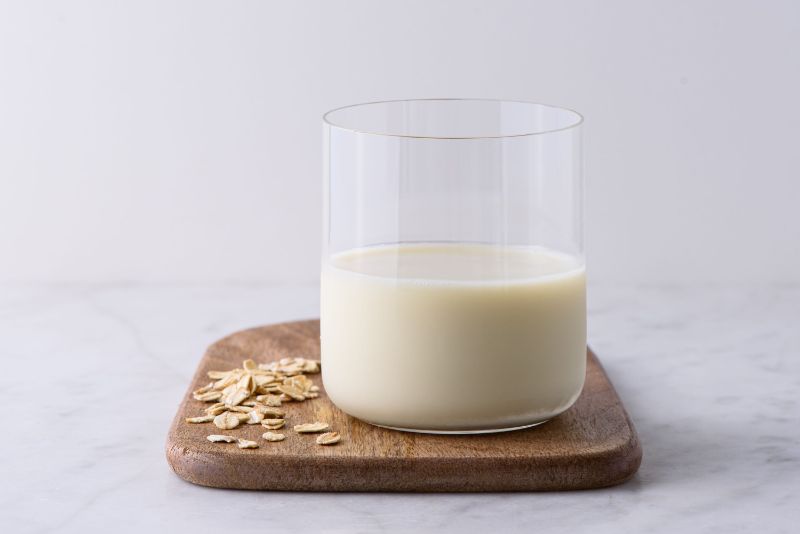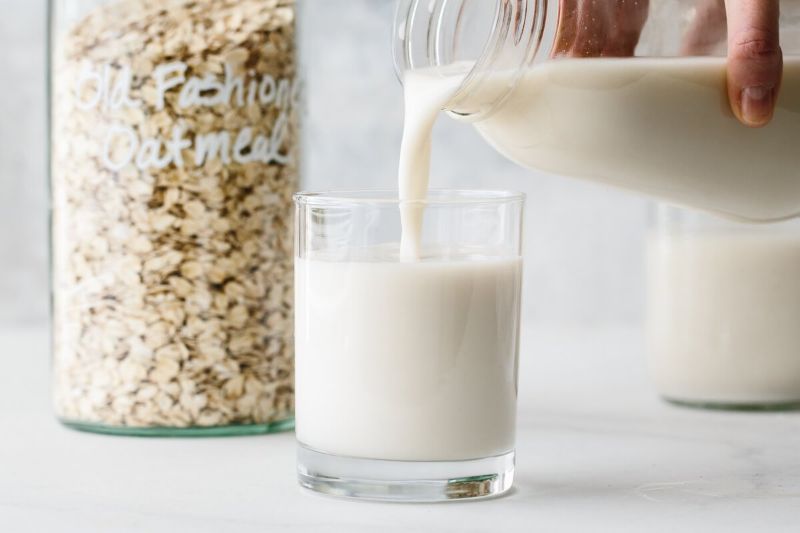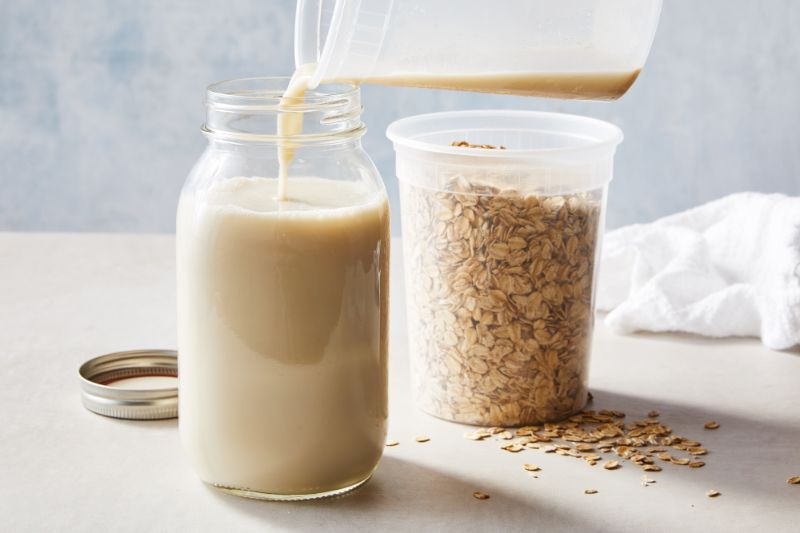 Keep the milk in a glass bottle in the fridge to use anytime you want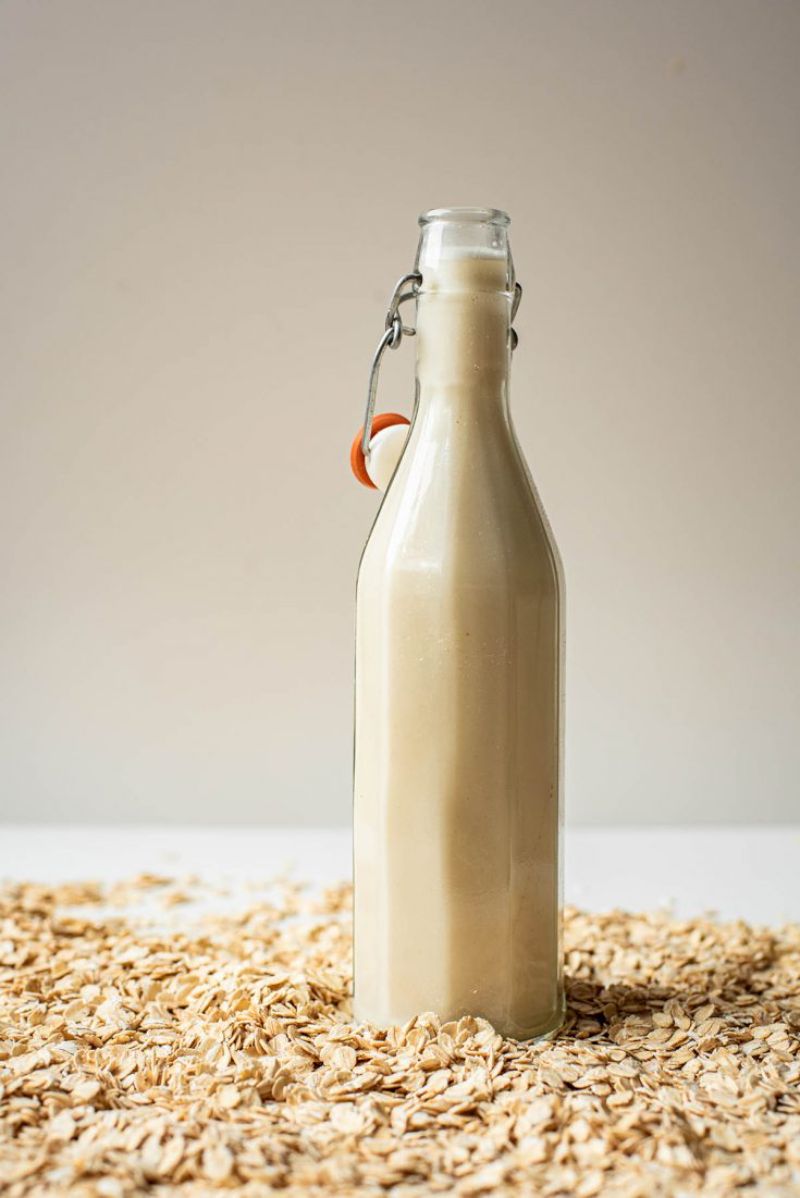 If you want a little bit of "pulp" you can use a coffee strainer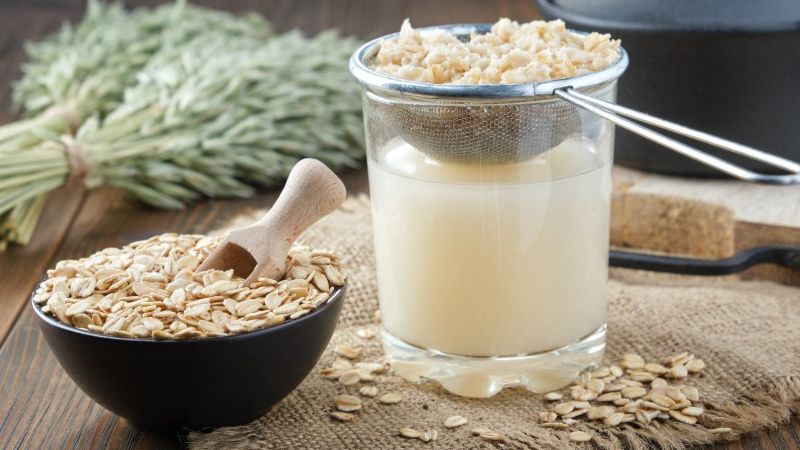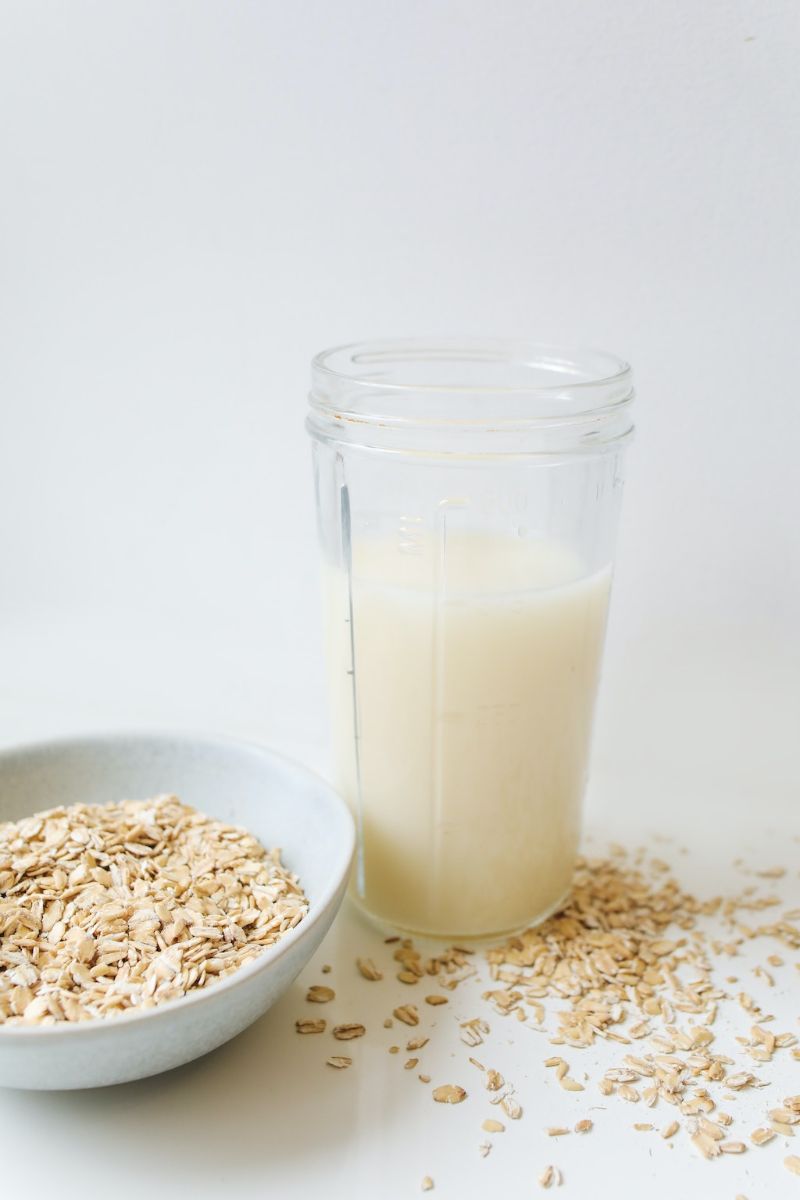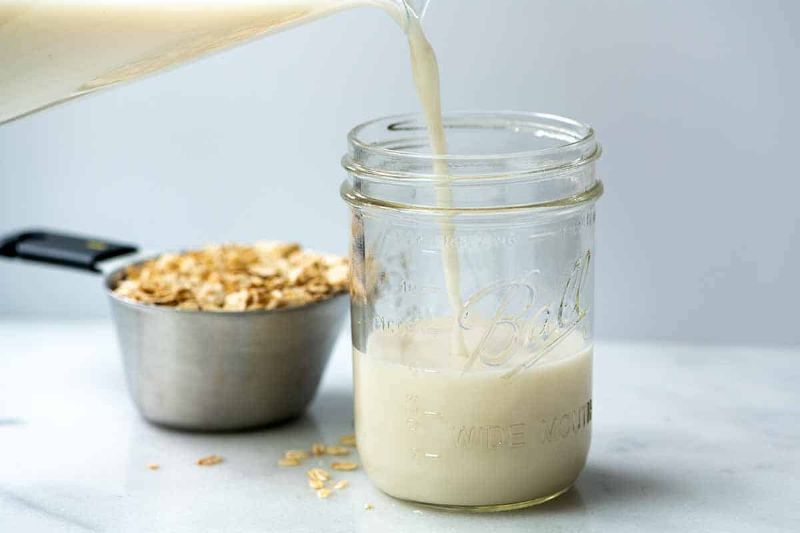 If you are not a fan of the way oats taste, just add the milk to your coffee and you won't even feel the taste, but will get all the health benefits