How to Tell Your Husband You Are Pregnant: 10 Creative Ideas
The moment you found out you were pregnant can be one of the most joyful and yet little frightening moments of your life. The emotion is indescribable, and the excitement is overwhelming. Many mums-to-be can't imagine keeping the news a secret from dad long enough to plan how to break it to him in a special way. Others, on the other hand, have been dreaming about this event in their lives for years and want to prepare the perfect plan for an unforgettable surprise. If you are more like the second type of lady, you've come to the right place. In this article, we will show you 10 creative ideas for how to tell your husband you are pregnant:
Here are 10 creative and unique ways to reveal your pregnancy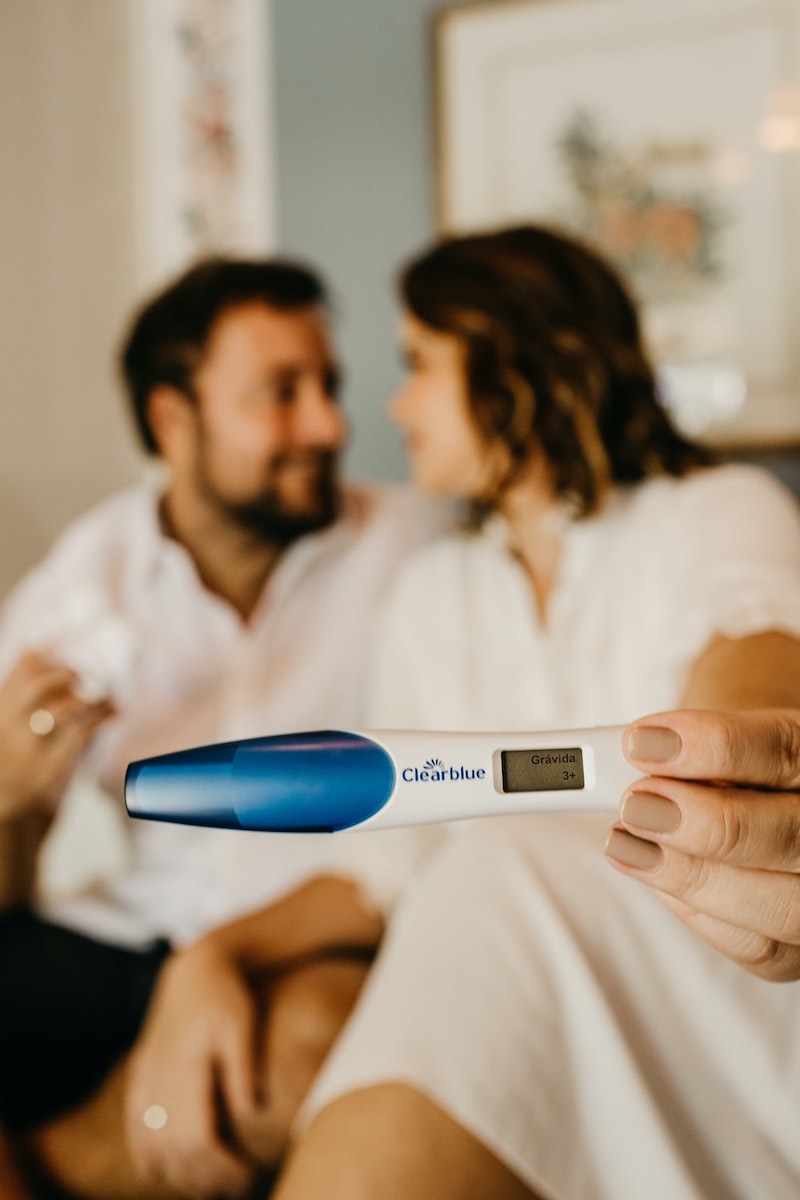 Get a cute pair of baby onesies or socks. Place them in a suitable box, if you have enough space you can fill it with confetti or handmade paper decorations. On the inside of its lid, attach the positive pregnancy test. For the more inventive of you, add one more option – put the terrycloth shoes/socks in a men's shoe box and casually present the gift to your partner. He will surely be really surprised by the contents he will find inside.
Baby clothes are a great pregnancy announcement tool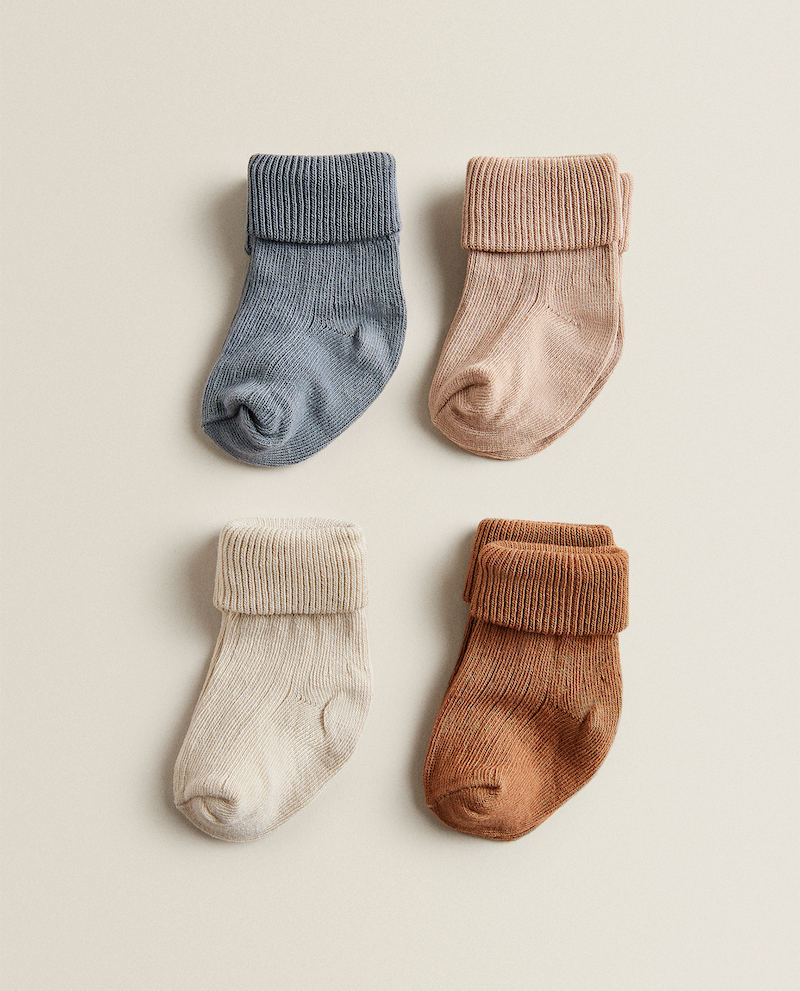 Hide your pregnancy test
Put the positive test in an atypical place where you know the dad-to-be will find it easily, though. For example, in his kitchen drawer with treats, in his toolbox, on the shelf with his cosmetics in the bathroom, or on his nightstand. If your partner has a hard time finding it (or doesn't spot it at first… oh, those men…), ask him to bring you an item that is near your chosen hiding place. In order not to miss the sweet moment, quickly sneak up behind him, you can even take a video.
Hide your pregnancy test in a place where your hubby will find it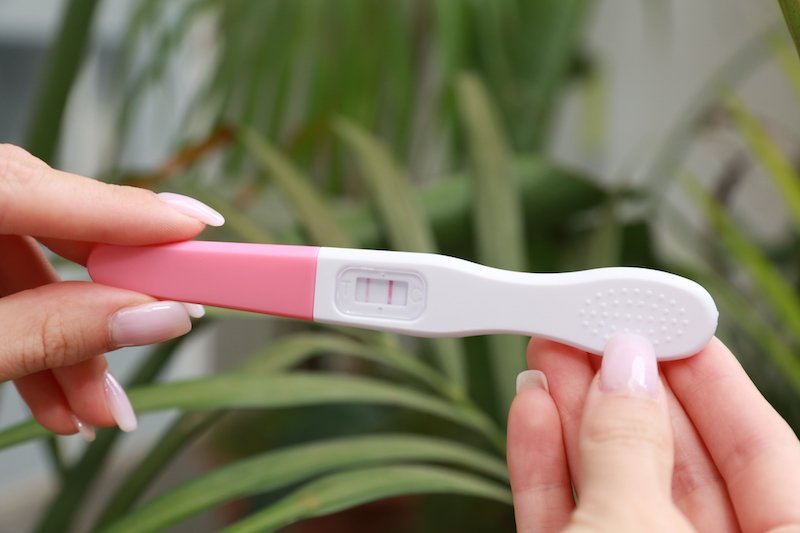 Surprise him with a book and an inspirational message
Give him a book related to fatherhood, or maybe his favorite children's book. Unleash your imagination and create a personalized card or write a sweet message on the first pages of the book. Wrap everything up carefully and watch his expression as he arranges the puzzle pieces.
There are so many cute baby books on the Internet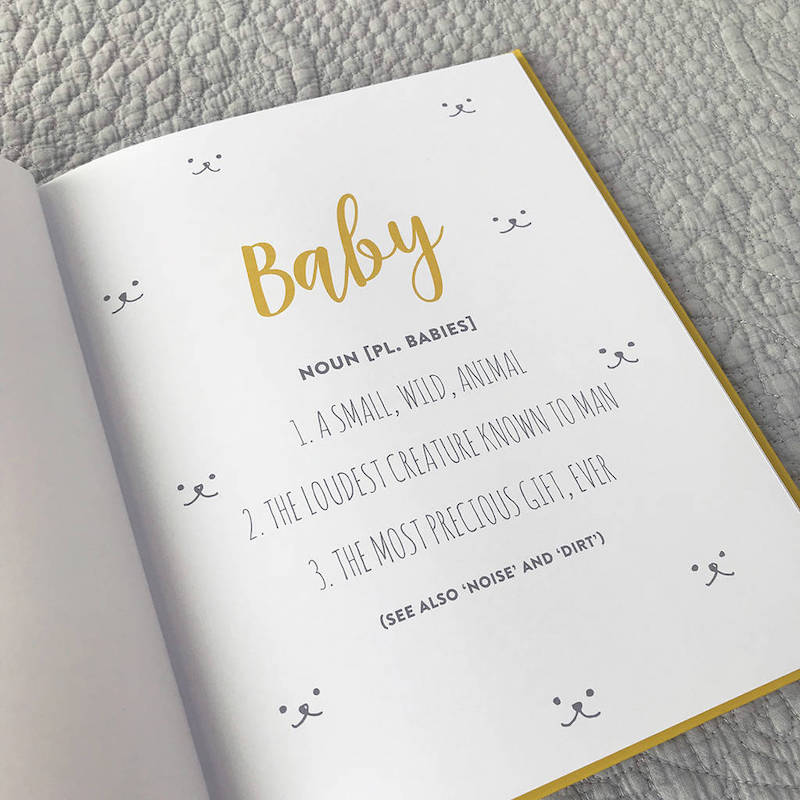 Make room in the wardrobe for the new family member
Clear a shelf or drawer and put a note saying something like "In exactly 9 months, this place will be for someone else!". If you have more of a gift with words, you can even write a short poem for the occasion. You can also add a baby bodysuit or baby accessories to it. Hmm, now let's see how long it takes him to get the picture.
Nothing says "we are having a baby" like more closet space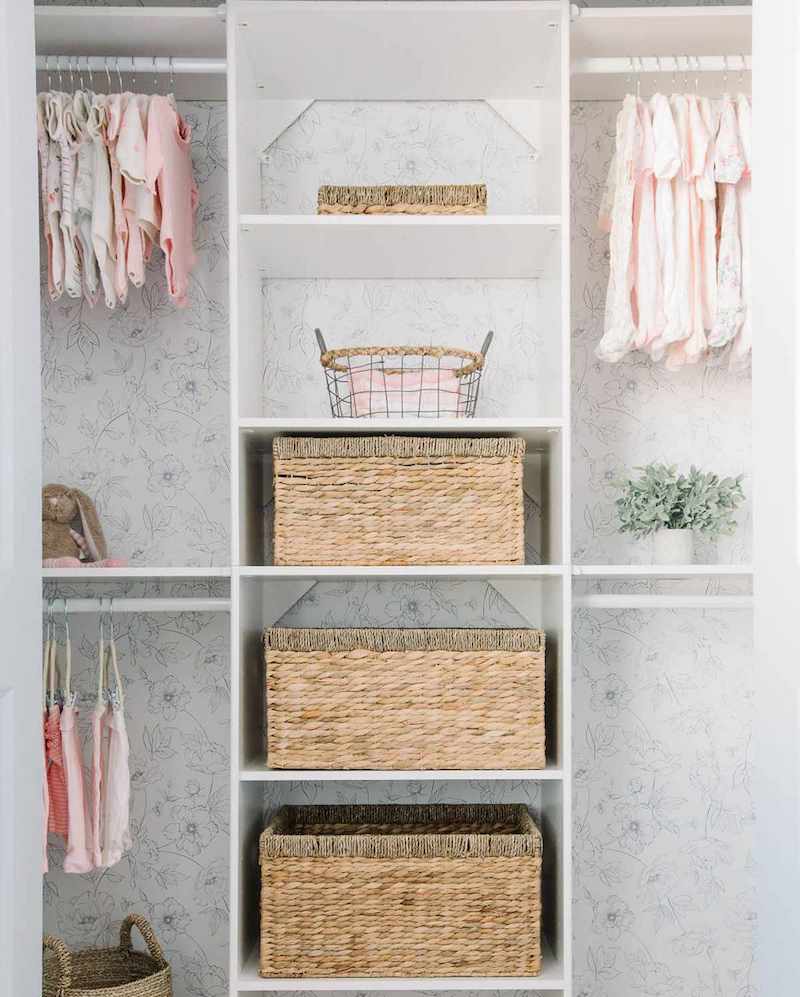 Tell him in an unexpected way
Of course, we don't literally mean that. You might be thinking of the whisper challenge that was quite popular on the internet a while back. The concept is this – you tell the dad-to-be that you want to play a game, he has to put on his headphones and listen to loud music while you say different sentences. Just by your lips, he will have to understand what you are trying to tell him. Think of a short sentence in advance to share the news with him. Your directions will play an important role in his success, so be creative. And let the fun begin now. This is a fun and light way of how to tell your husband you are pregnant!
Why not turn the announcement into a funny Friday night game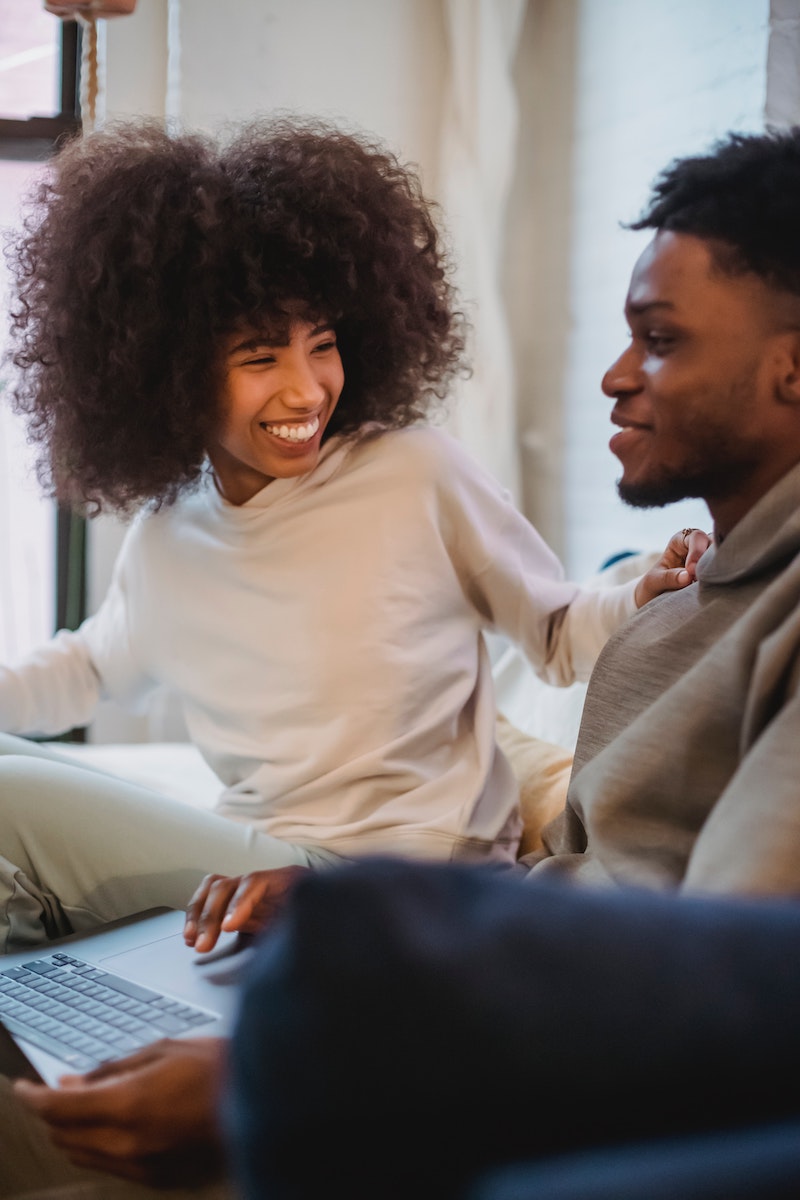 Sweeten his life
Prepare or get ready your partner's favorite sweet treat – cupcakes, cookies, French macaroons, or perhaps chocolates. On the surface of these (depending on the space you have) you can frost something of your choice. If this option proves difficult for you, you can always place the sweets in a box and add a playful message on the inside of the lid. Here's a text idea from us – "Have some sweet, Dad. It can't just be mummy with a tummy!". How to tell your husband you are pregnant and feed him at the same time!
These funny baby cookies will surely send a message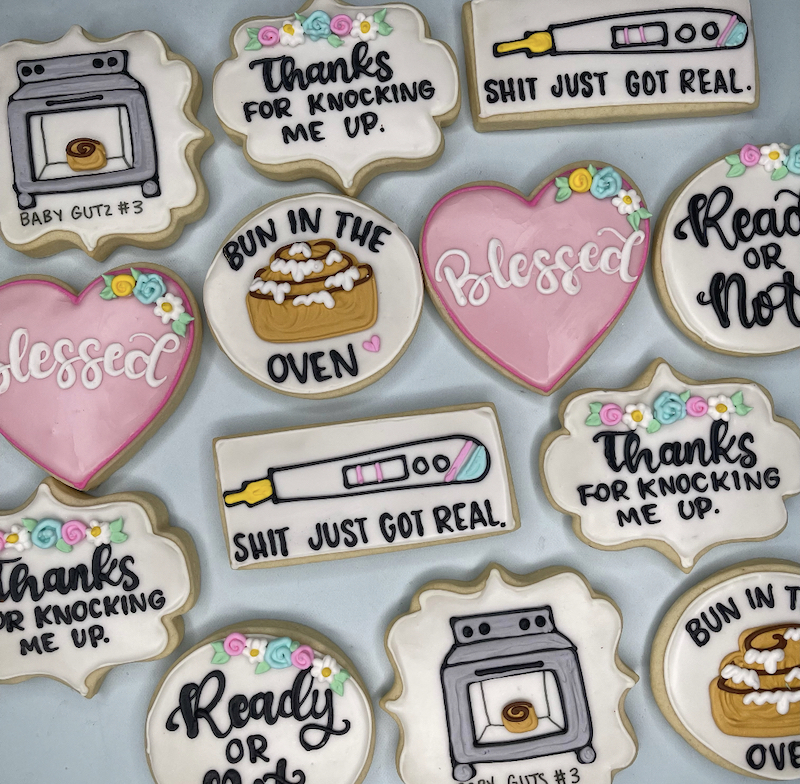 Love is in the air – literally, this time
Tie a note with a message like "Hi, Dad! Can't wait to see you!" for a helium balloon. Make sure the text will fall at your partner's eye level. Use a baby toy for weight. Position the prepared surprise next to the front door so that it is the first thing he or she will see once home.
Balloons are an easy way to send the message in a creative arrangement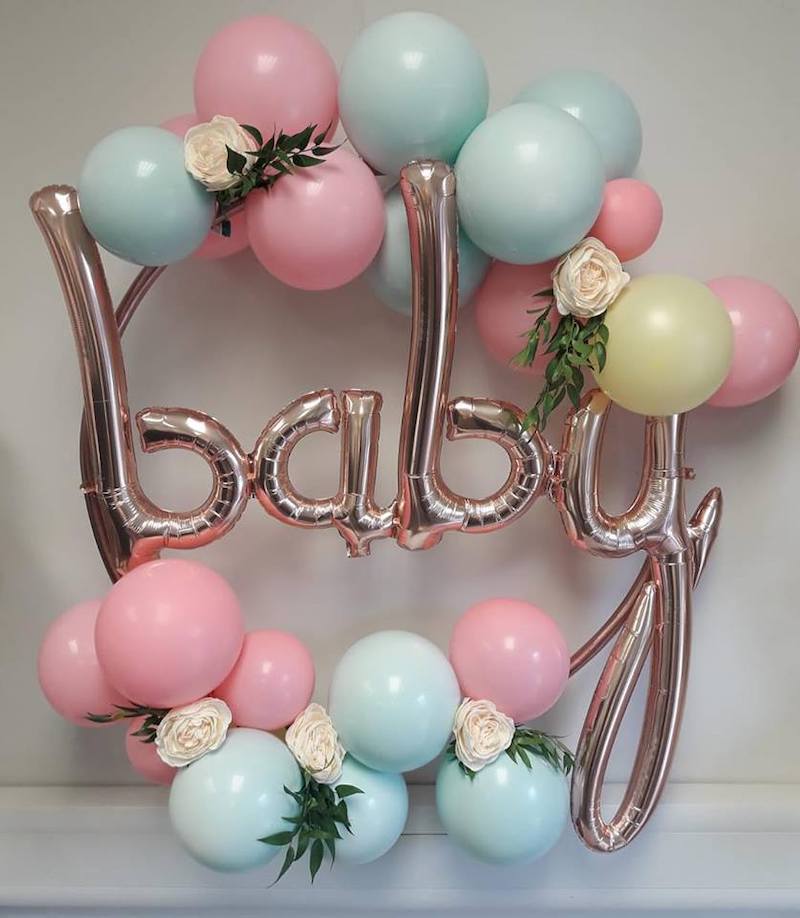 Make the moment really special with a photoshoot
Preserve the dad-to-be's genuine reactions with a photoshoot to tell him you're expecting a baby. We guarantee the shots will be among the most treasured in your family album. You can avail the services of a professional photographer or trust this task to a loved one. To make the photos even cuter, prepare accessories for the photo session in advance. On a blackboard or a bulletin board, you can write the sentence you want to share the news with. Also, take a photo from your first video zone if you already have one. And let the photo shoot begin. Let him in on the secret the moment you feel it. Be ready for lots of shots of tears of happiness, too.
Video zone photos are great for pregnancy photoshoots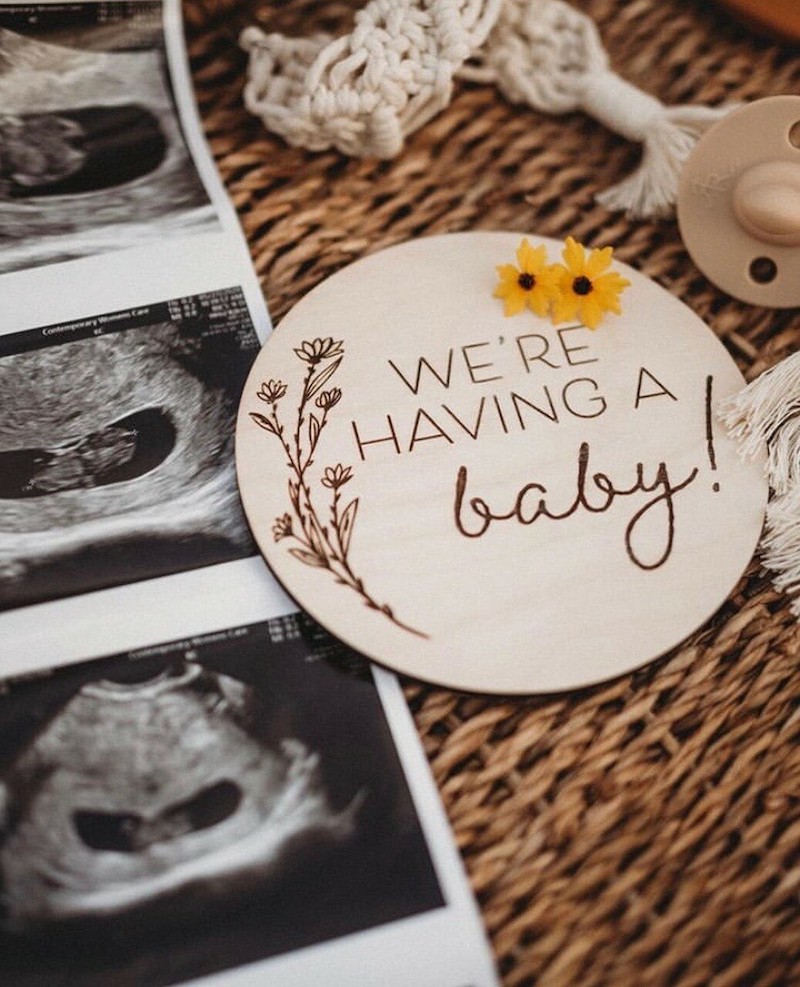 Exactly how big is the baby in mommy's tummy?
Place in the expectant dad's hand something up-or-down the size of the fetus relative to the gestational week you're in. A poppy seed, a coffee berry, a blueberry or a raspberry – be creative and improvise. Tell him the news with words like "Now that's the size of our baby!". At first reading, the idea seems pretty simple, but it's really impactful.
Then compare the announcement fruit size with the size of your baby's first clothes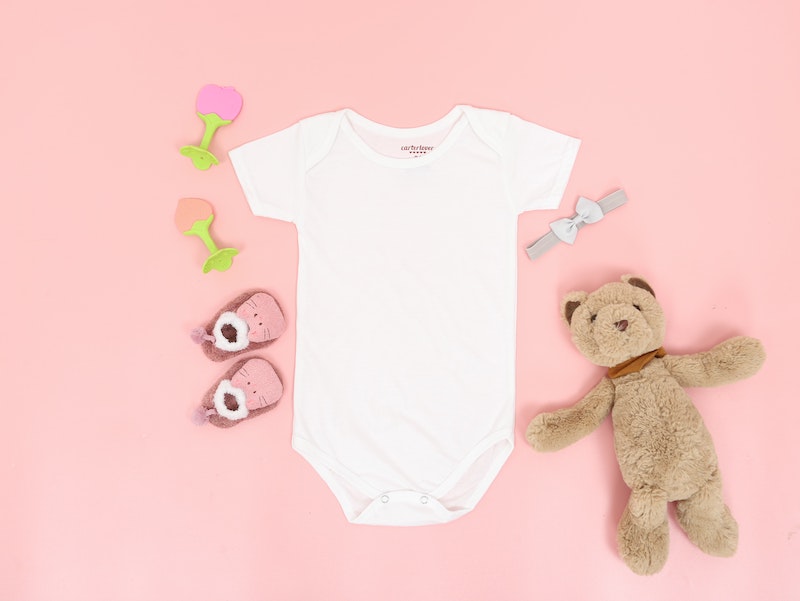 "Hot and Cold" for expectant parents
Surprises are great, but sometimes we want to sweat our partner a little. Hide some cute baby kit in a cupboard in the bedroom, for example, and tell the dad-to-be that you've prepared a surprise for him to discover. Guide him with warm if he's close to the place, and with cold when he's far from it. Gradually it will get "warmer" and even "hotter" when he is inches away from the cherished goal. When he discovers what you have prepared for him, he will be in the seventh heaven of happiness.
Hide an object that hints at a baby and play this favorite old school game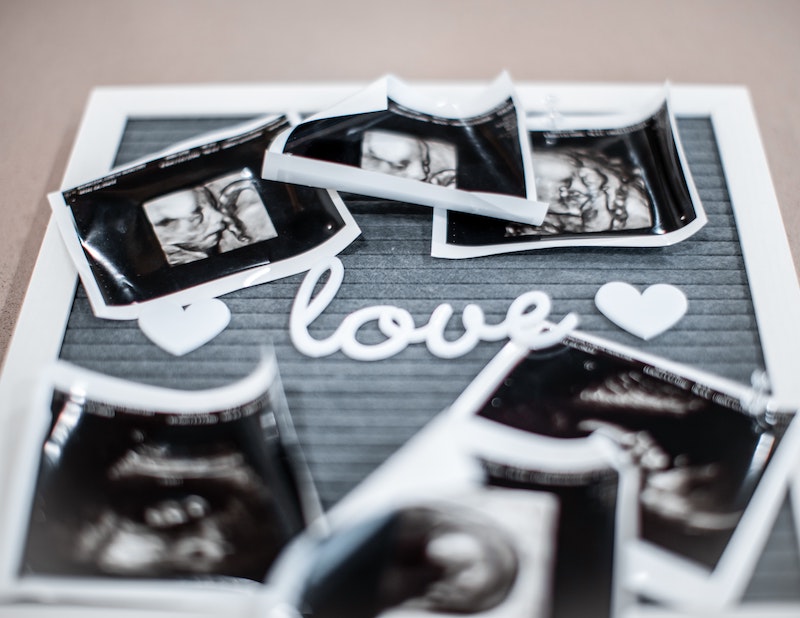 We hope our ideas will be an inspiration for many future moms. Still, we're all different, so consider how you want to tell your partner he's going to be a dad. Whichever way you choose, one thing's for sure – the news that you're expecting a baby will be an amazing surprise in itself. Enjoy the moment! ♡
We hope you liked these ideas for how to tell your husband you are pregnant!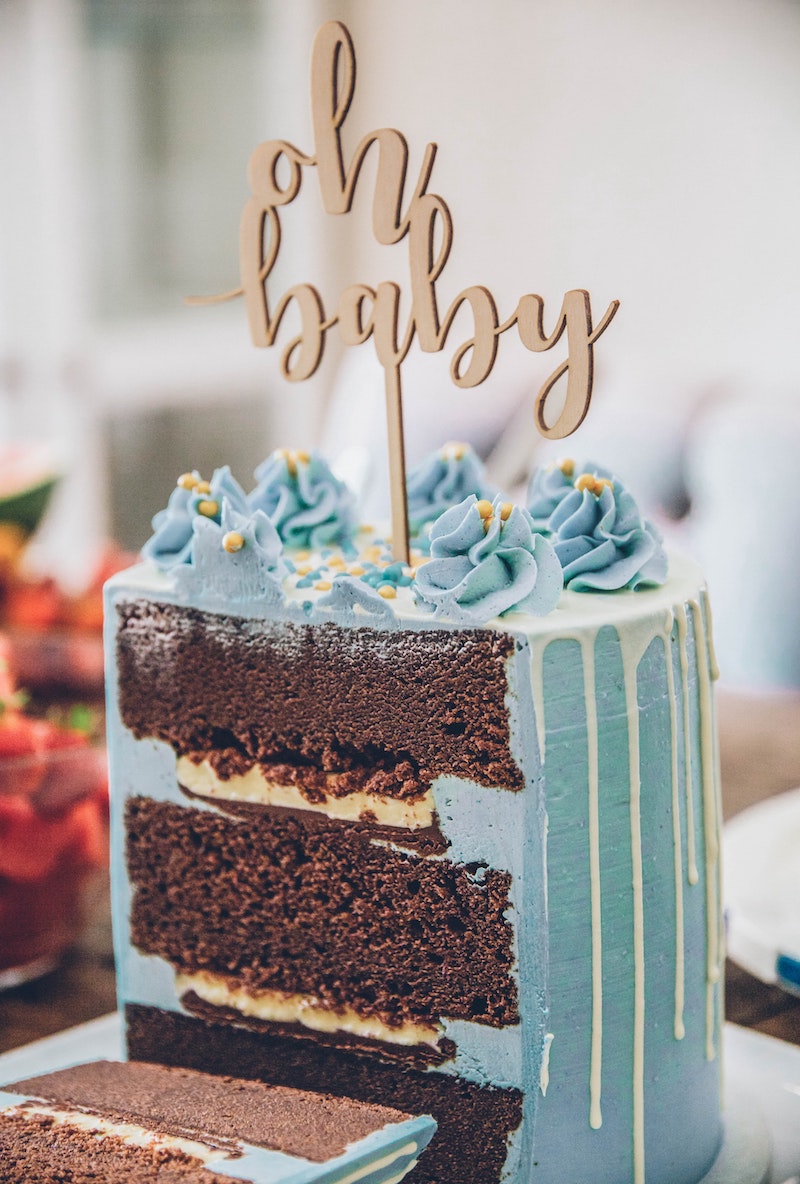 Next Step: The Baby Shower
Planning a baby shower doesn't have to be stressful. We have a few useful articles you can check out to help with your baby shower organization. For example, an important first step is choosing a baby shower theme for your party! Another fun article you can check out is the unique baby shower cakes for boys and girls! Along with that, you have to get inspired with the decoration, so here are cute baby shower decorations + fun DIYs to try. And last but not least, if you are invited to a baby shower, make sure to check these cute and easy baby shower gift wrapping ideas!
These articles will help you with all the baby shower craze