110 + Unique, Beautiful and Scrumptious Baby Shower Cakes for Boys and Girls
Welcoming a new addition to the family is an exciting and joyous event and should be celebrated accordingly. That's precisely why organizing and attending baby showers is so much fun! Picking a theme and a menu, coming up with entertaining party games, and choosing the right baby shower cakes for boys and girls, can be challenging at times, but it's also incredibly fulfilling and enjoyable.
Deciding on the right cake is particularly fun, a baby shower pastries come in numerous varieties, ranging from simple, minimalistic classics, to extravagant art pieces. Nevertheless, most of them fall into one of the following five categories – gender specific, neutral, themed, gender reveal and faux (nappy) cakes. In order to help you choose the right cake for your shower, we will examine each of these categories in more detail.
Beautiful Baby Shower Cakes for Boys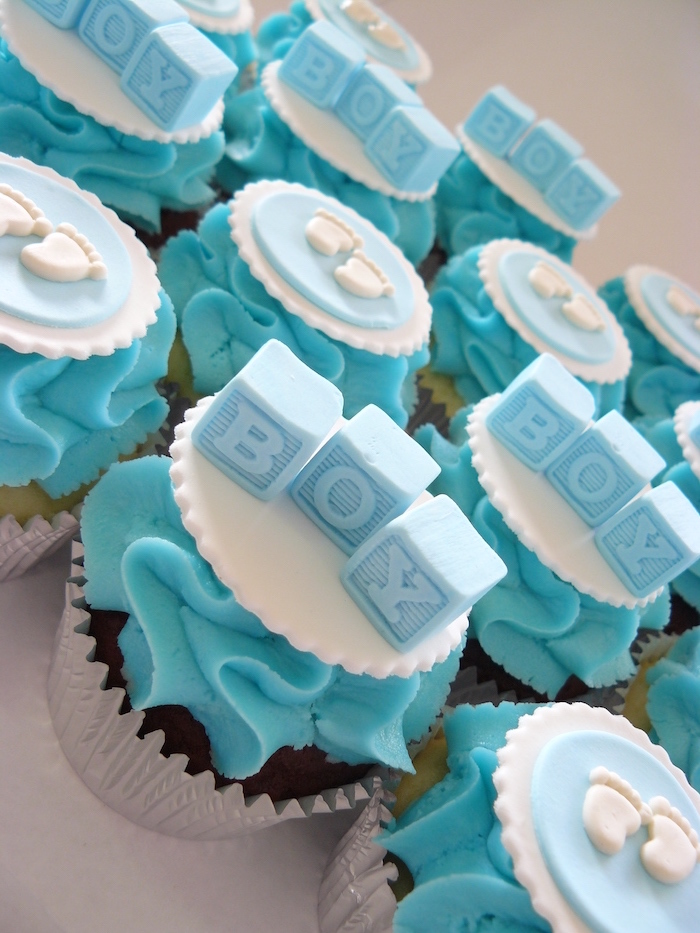 1. Gender specific baby shower cakes
A classic and widely used option, gender specific cakes are perfect for announcing whether the expected baby is a boy or a girl. As a result, these cakes traditionally come in pink or blue hues, and feature decorations associated with either little girls (bows, flowers, little dresses) or boys (toy cars, tiny blue clothes).
While pink and blue cakes were the norm in the past, nowadays you can find many different variations. Turquoise, green and grey are more and more frequently being used for boys, while purple and yellow are becoming increasingly more popular for girls.
The perfect set-up for a traditional baby girl shower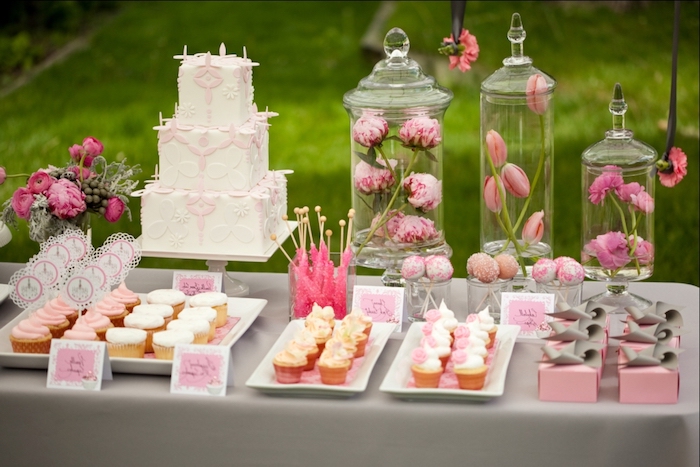 2. Gender neutral cakes
Gender neutral cakes are currently seeing a huge surge in popularity, as they are very versatile and work in many different circumstances. Parents who don't believe in gender stereotyping will love them, as will those who want to keep the sex of their baby a secret.
In addition, these cakes can easily fit with any party theme, as they are usually in neutral colors such as cream or beige, and feature tasteful decorations like fresh flowers and chic toppers.
Classy, understated, stylish! We love this gorgeous cake topped with fresh flowers!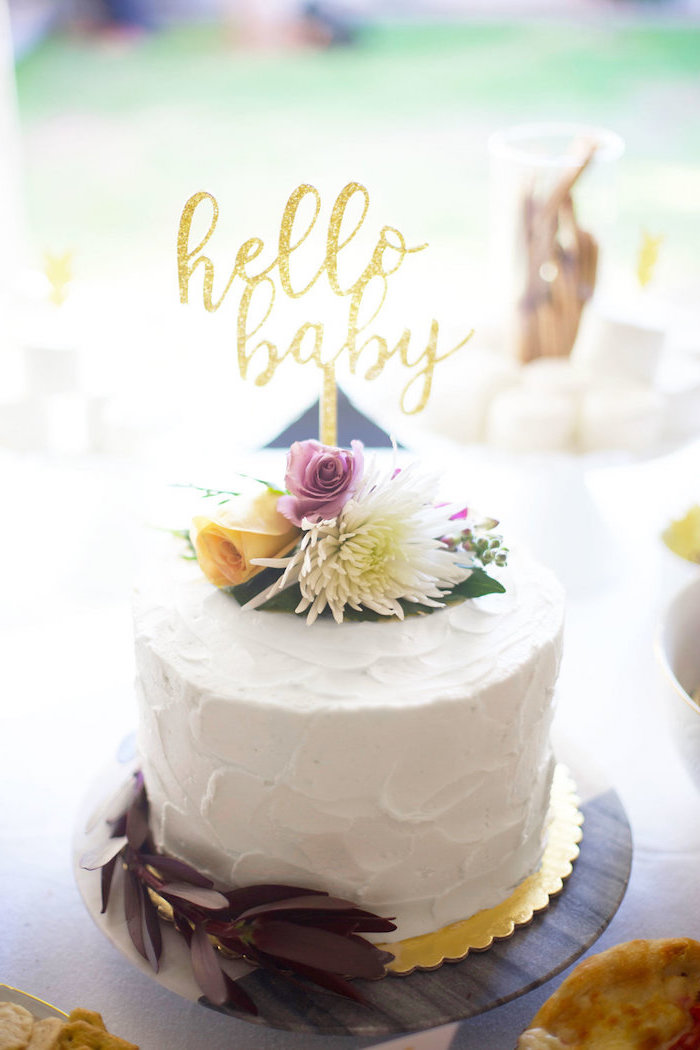 Here are some cute baby shower DIY ideas you can try!
3. Themed cakes
One way of making a baby shower even more fun and unique is opting for a special party theme, and choosing a cake to match. Here the possibilities are virtually endless! You can choose a set up inspired from your favorite film or book series, or go with something seasonal and cute. Nautical themes, for example, are very popular at the moment, and are ideal for baby showers held in the summer. Other popular motives include sports, owls, flamingos, unicorns and elephants.
How cute is this nautical cake, complete with an adorable little whale?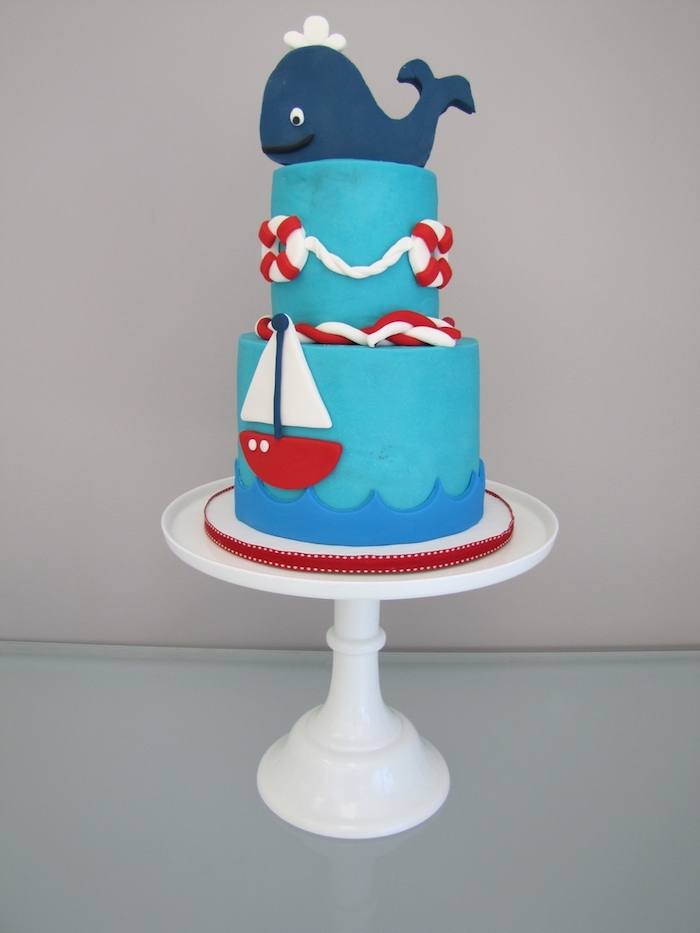 4. Gender reveal cakes
If you want to keep the sex of your baby a secret until the very end of your shower – this is by far the best way to do it! On the outside, gender cakes are usually either neutral in color, or feature both blue and pink hues, accompanied with question marks. Inside, however, they are either blue or pink, and once the mom-to-be cuts the first slice, everyone present finds out if the baby is a boy or a girl.
He or she? Cut the cake to find out!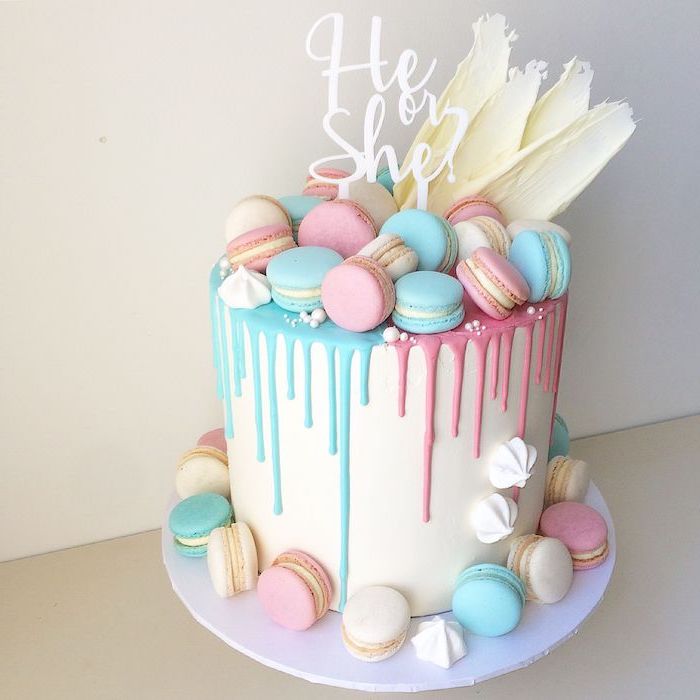 5. Faux (nappy) cakes
Although not edible, these cakes are a great choice for baby showers. They are usually made from diapers, towels, pacifiers, toys and various other items necessary in the first days of the baby's life. It's a very thoughtful way of extending a helping hand to the new parents, as babies go through hundreds of nappies each month.
An excellent gift for expectant mothers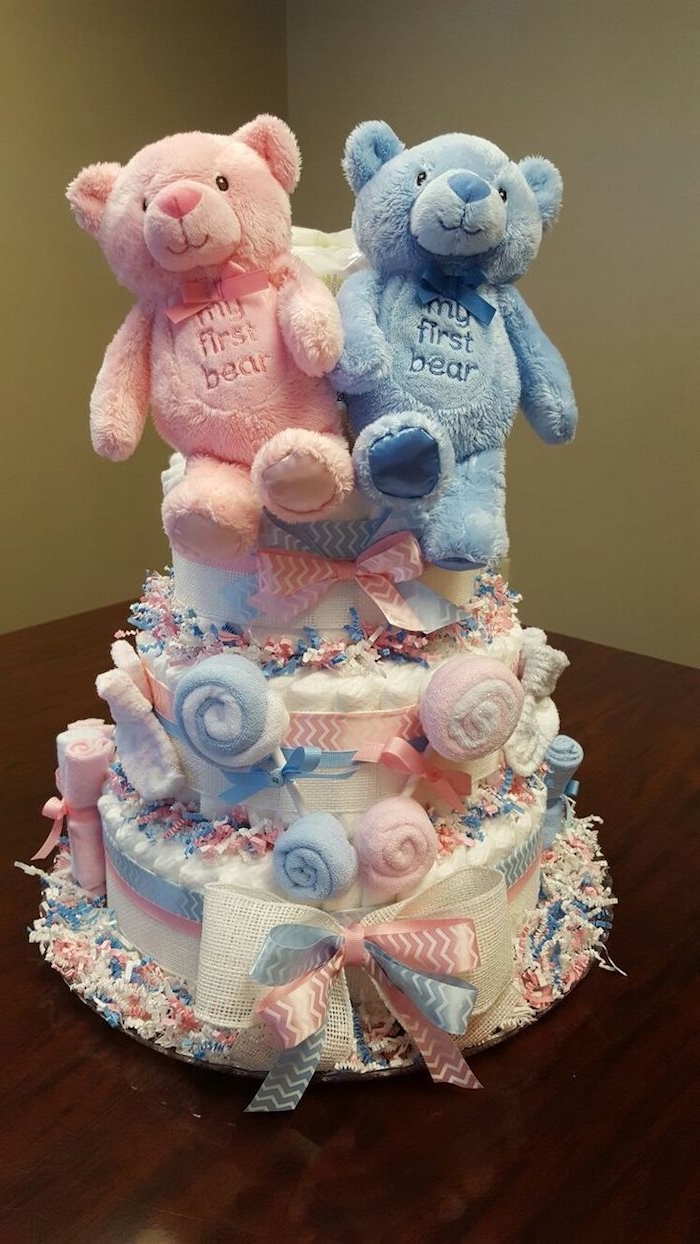 Some great suggestions for baby girl showers:
And a few ideas for little gentlemen:
And now, on to our gallery! We have selected over 110 amazing baby shower cakes for boys and girls, as well as plenty of gender neutral options. Enjoy and let us know what you think! And if you are looking for some nursery decoration ideas, check out our special article.
Why not opt for cupcakes instead?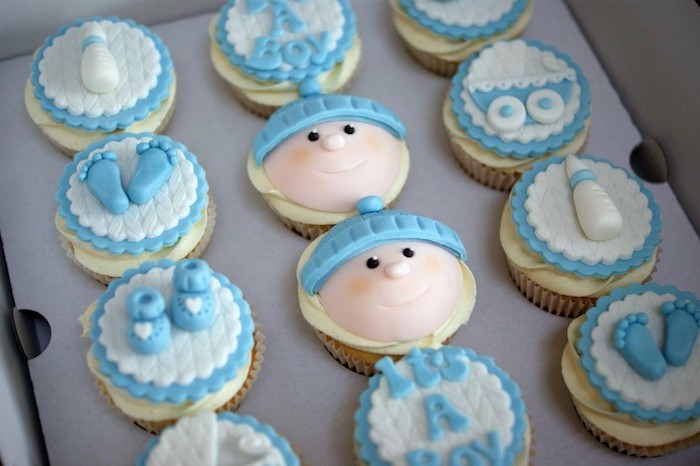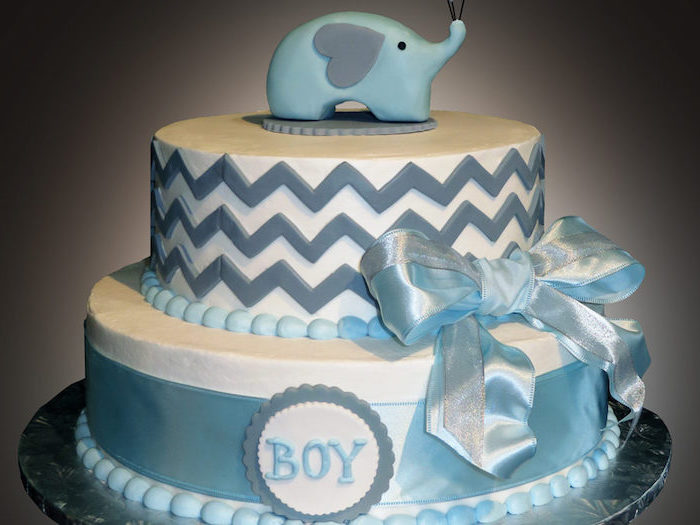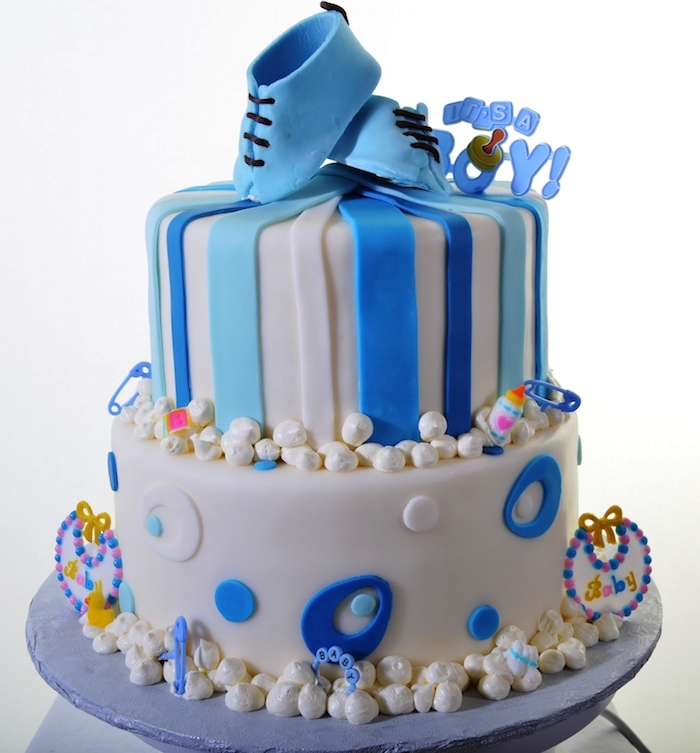 Beautiful homemade cakes are always a good idea!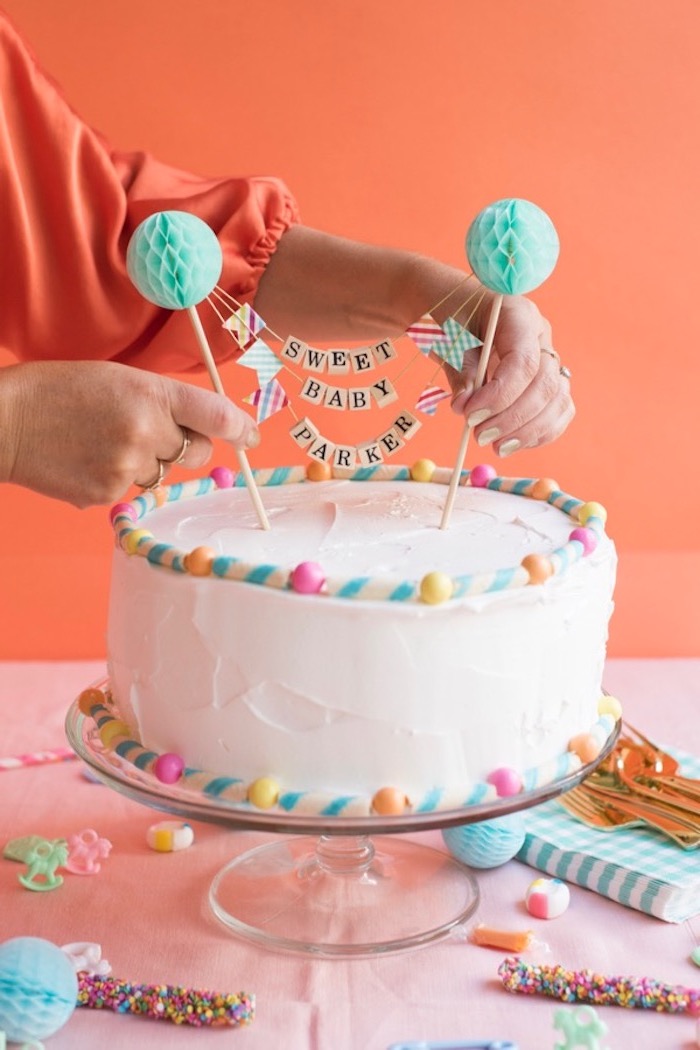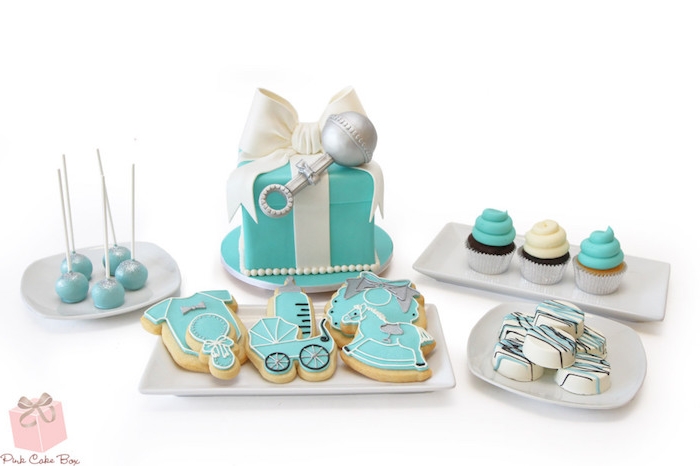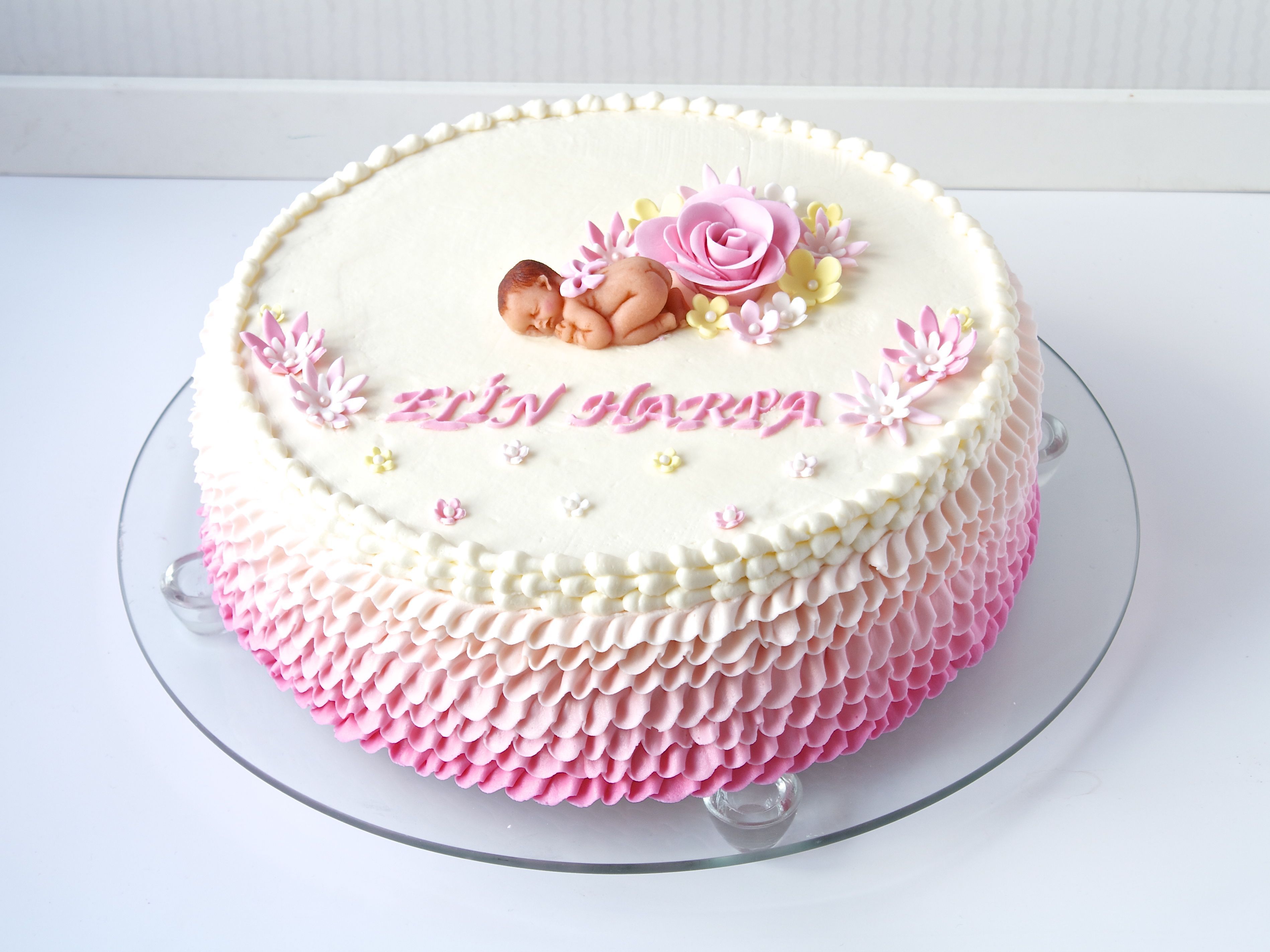 Welcome your baby in style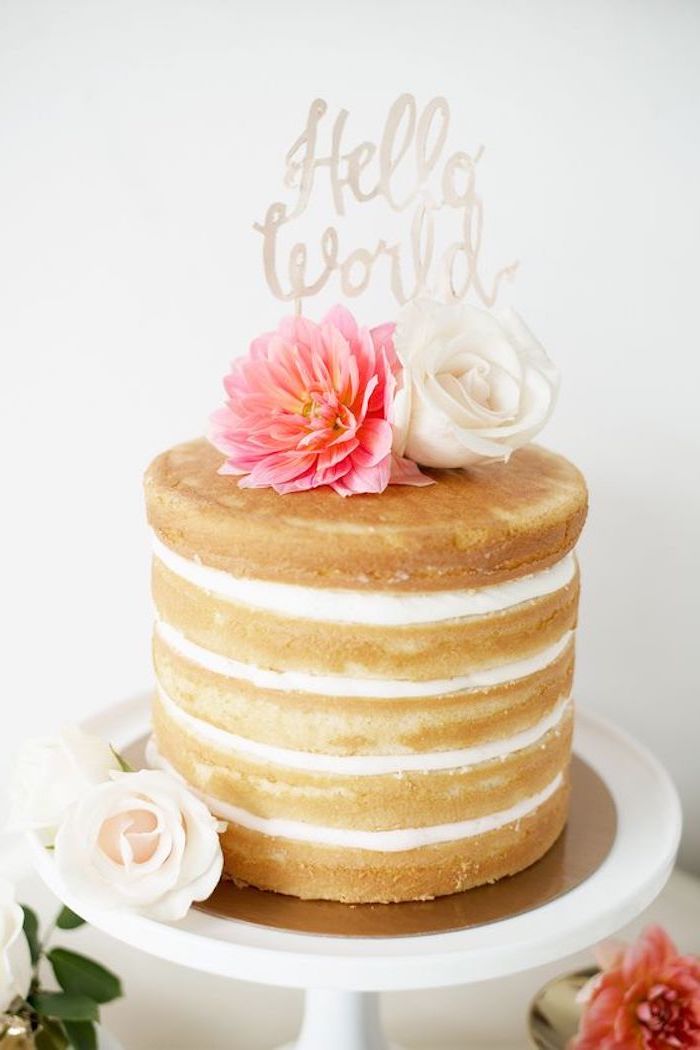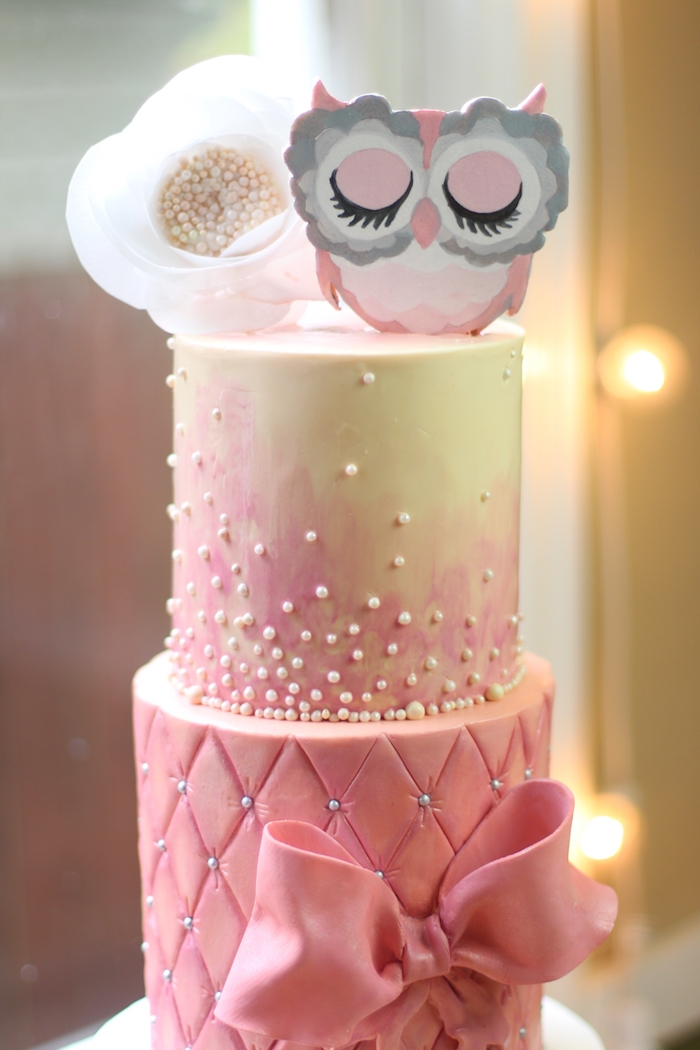 Exquisite cake toppers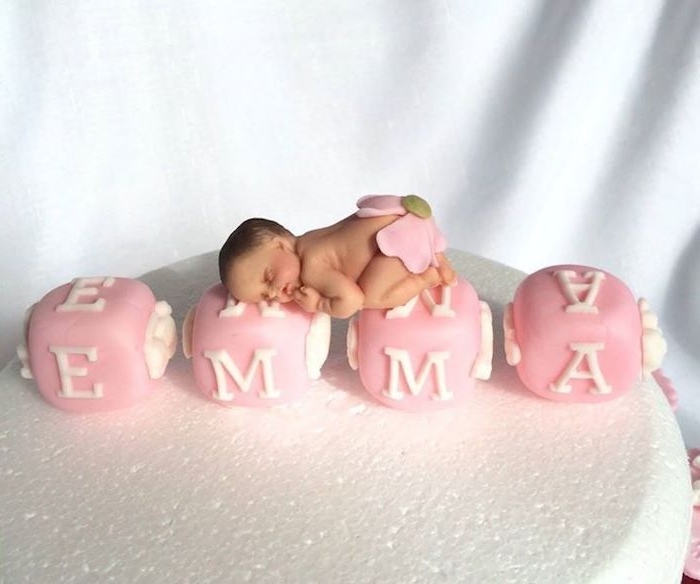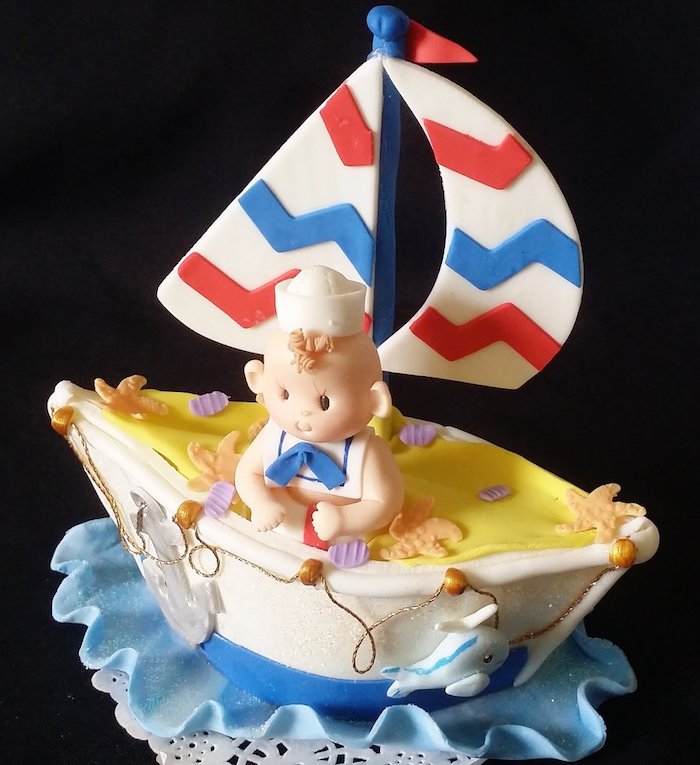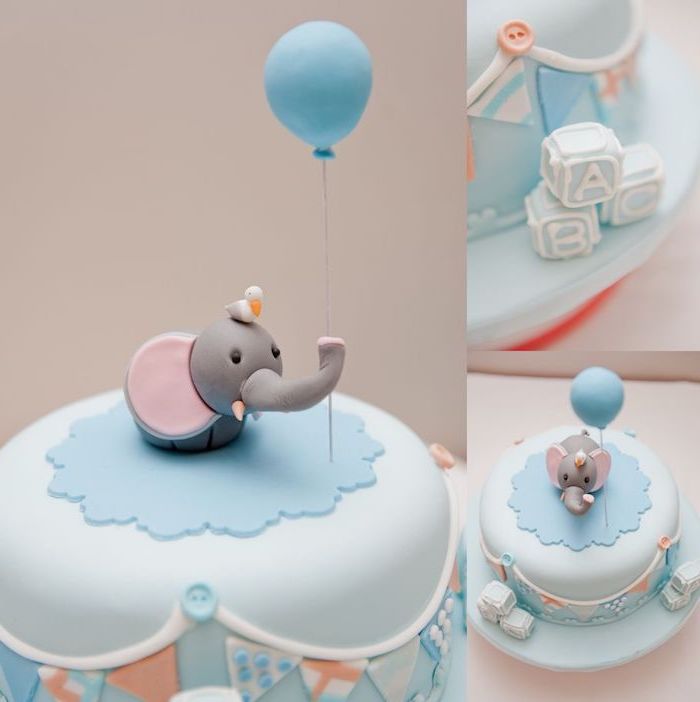 We love this adorable present-shaped cake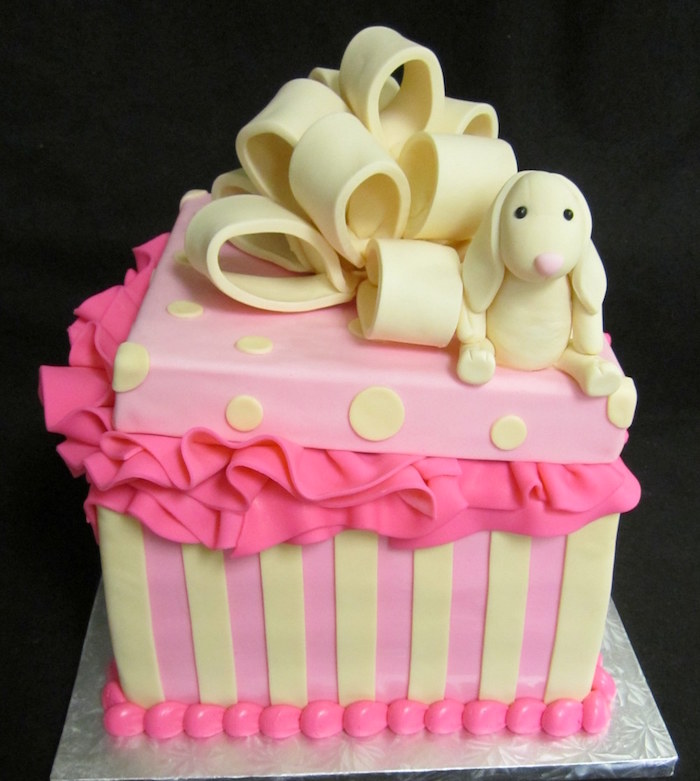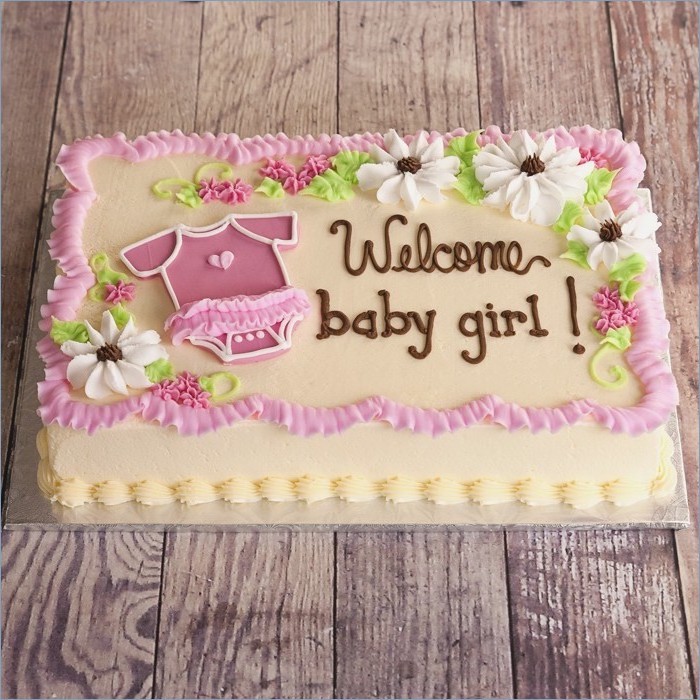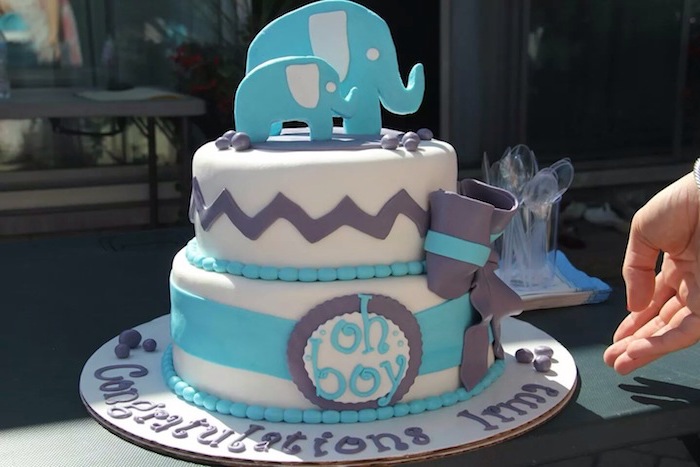 Usually the baby gets all the attention – why not celebrate the mom to be?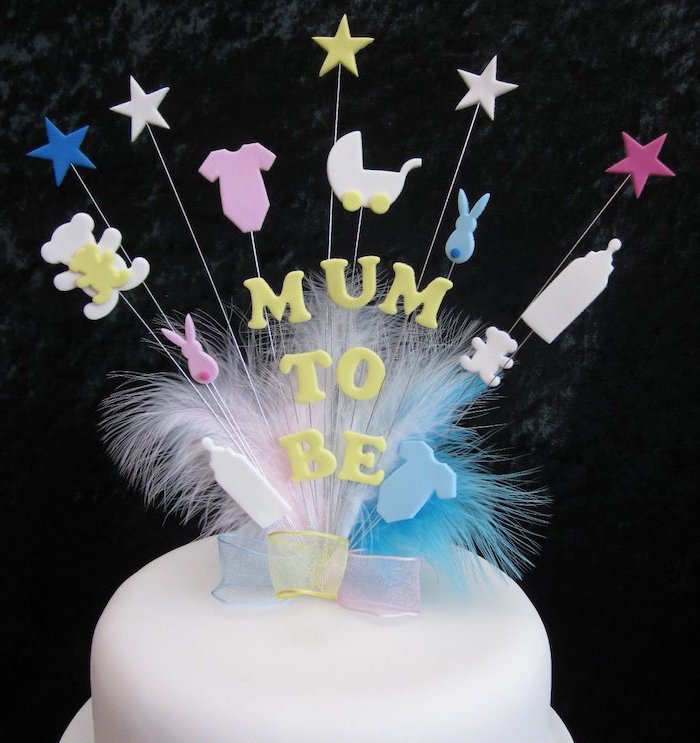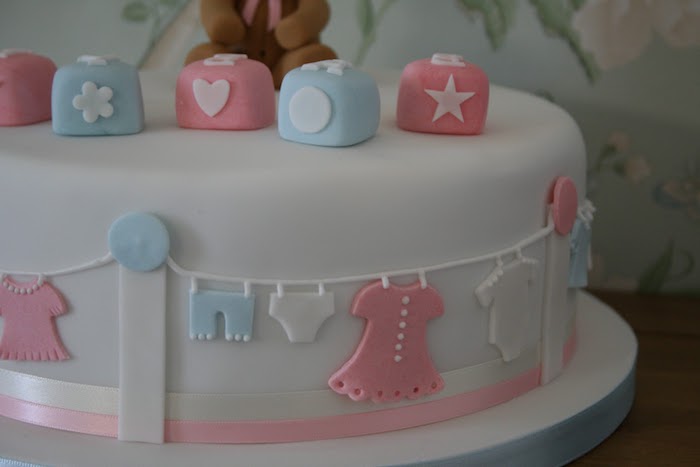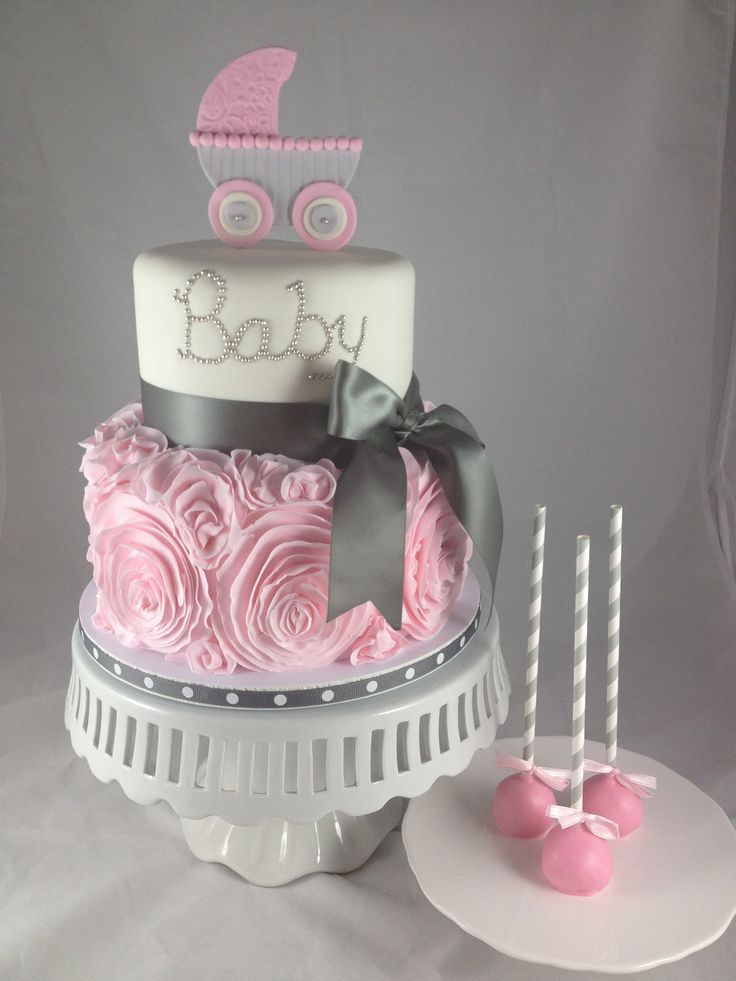 Sweet little baby cribs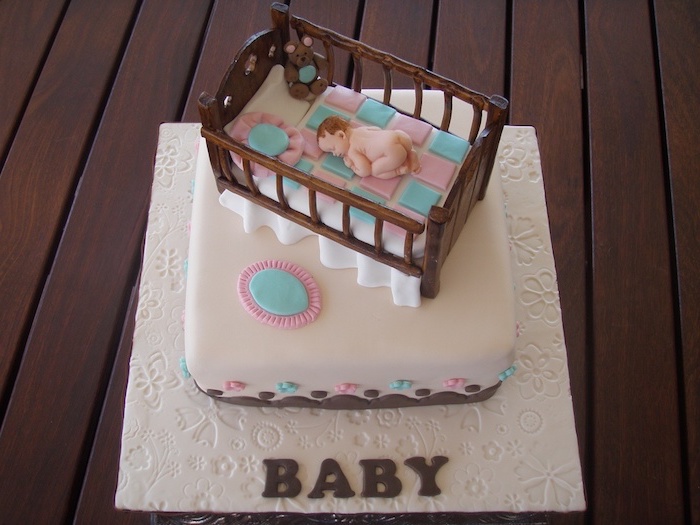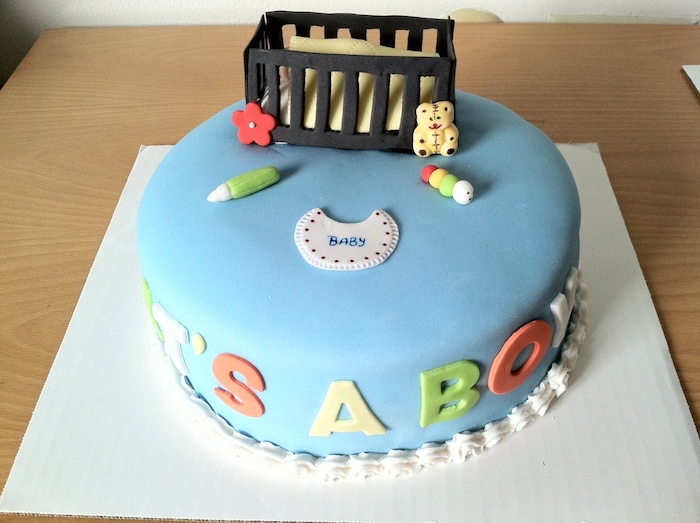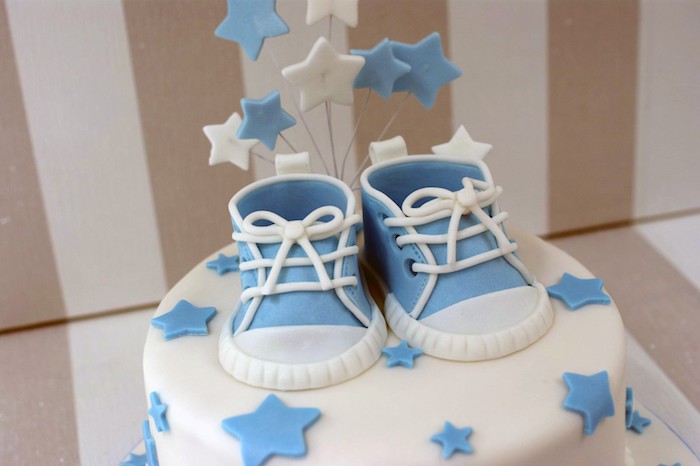 If you love spending time at the beach, this is the perfect cake for you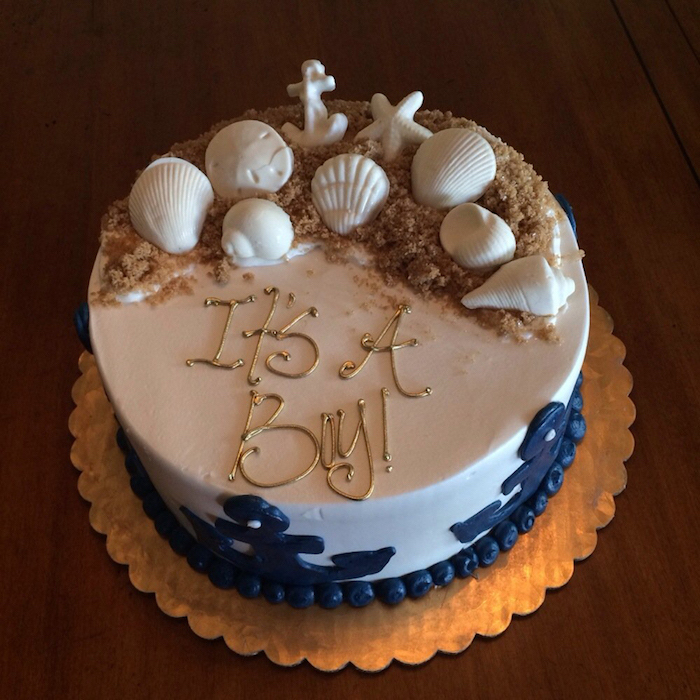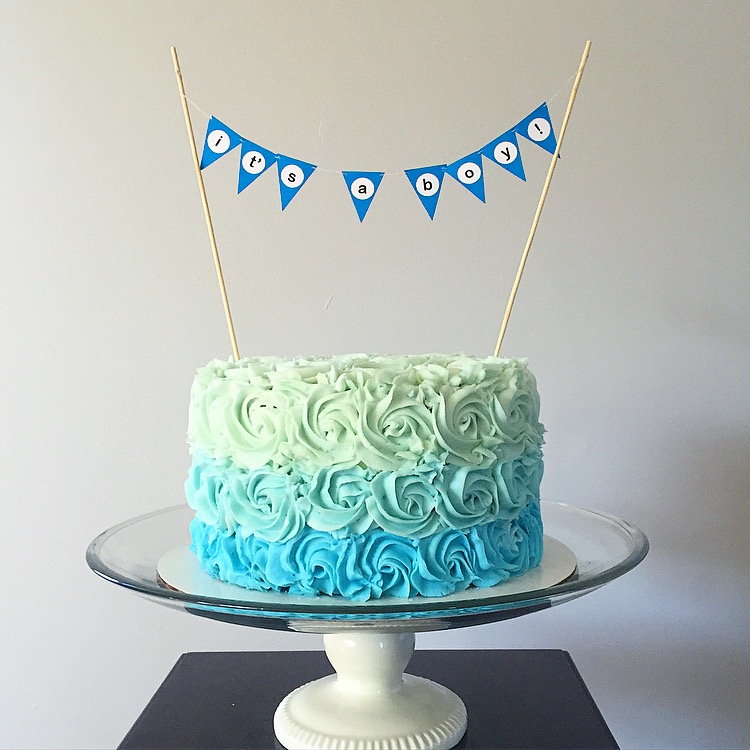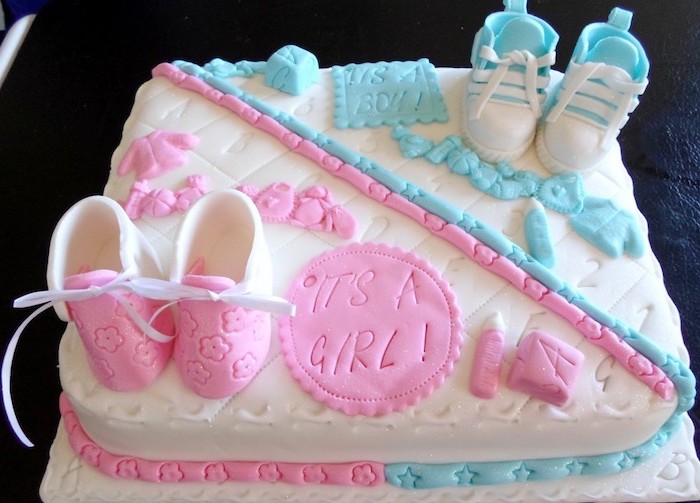 A celebration fit for a little king!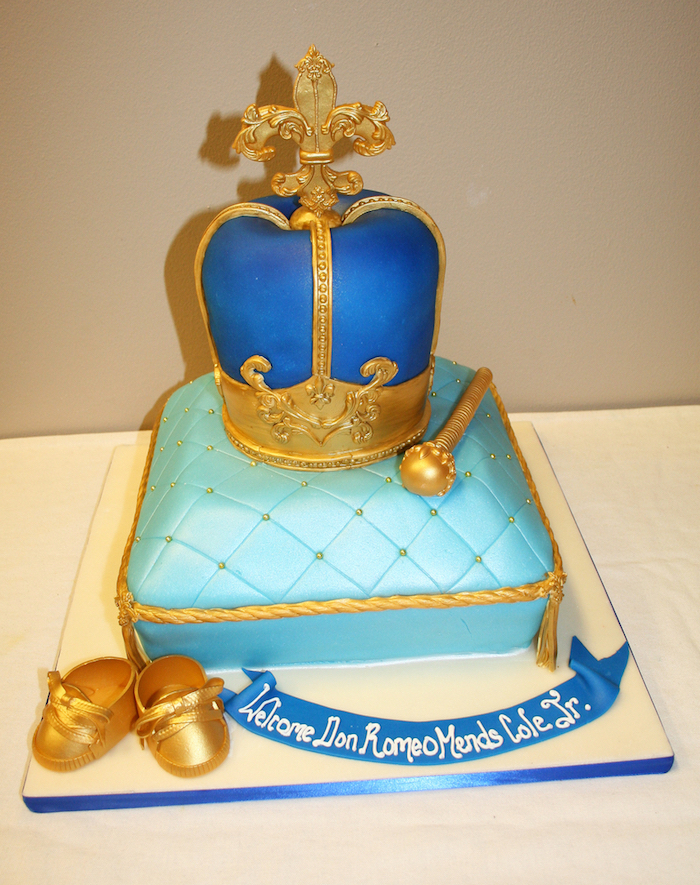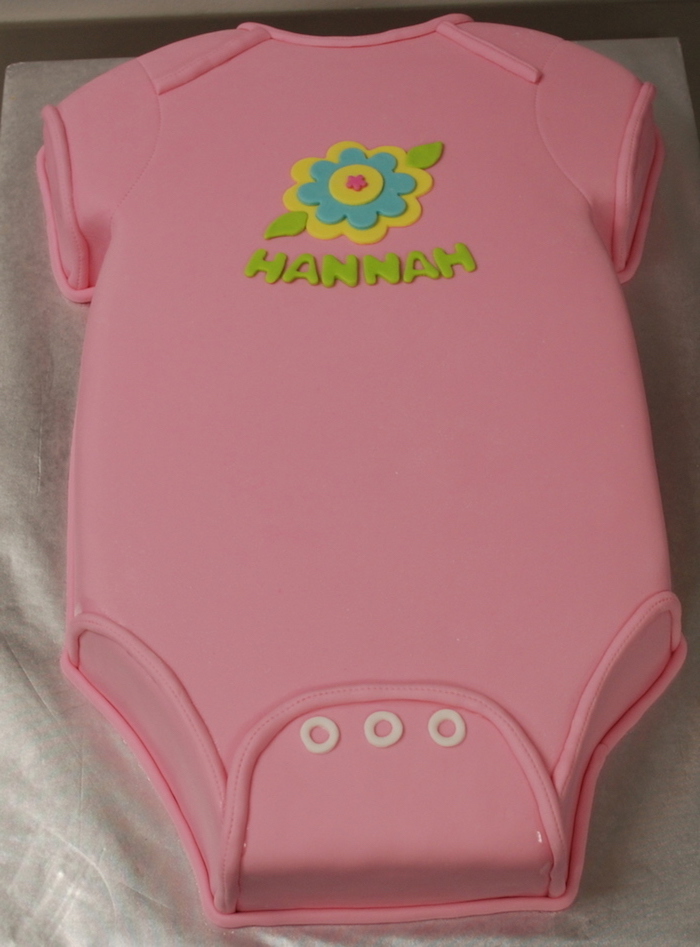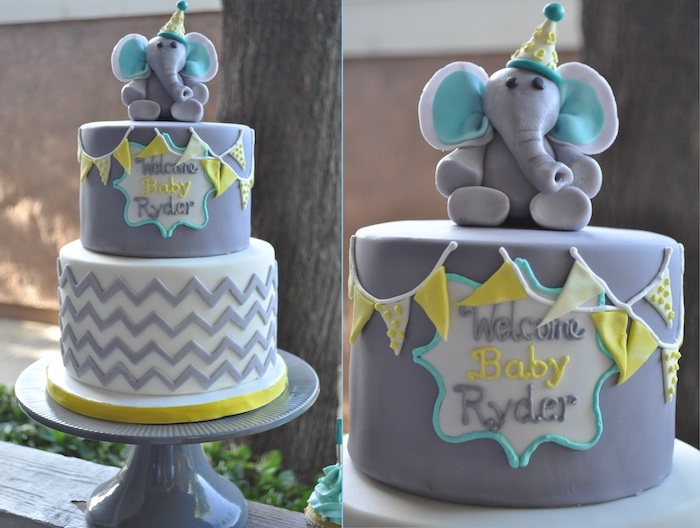 Expecting twins? Why not opt for this cute topper?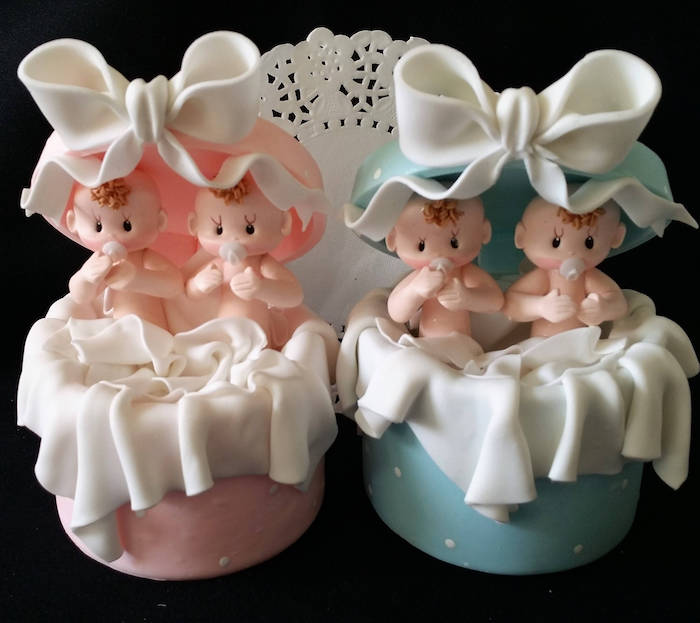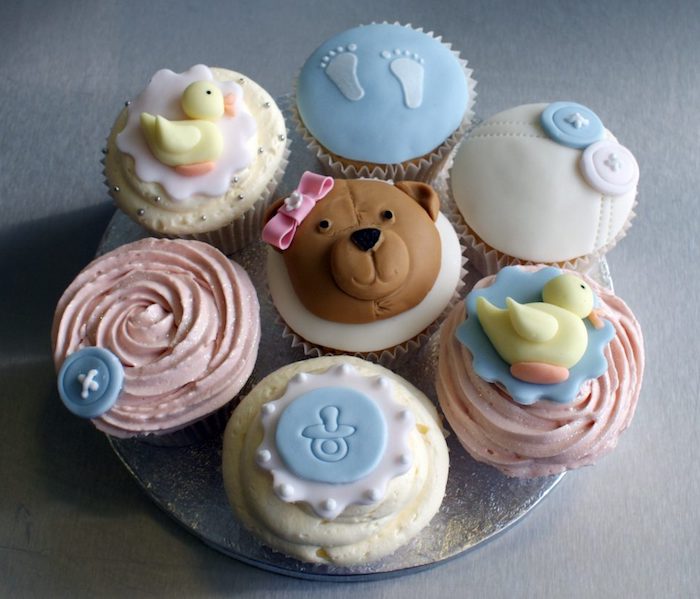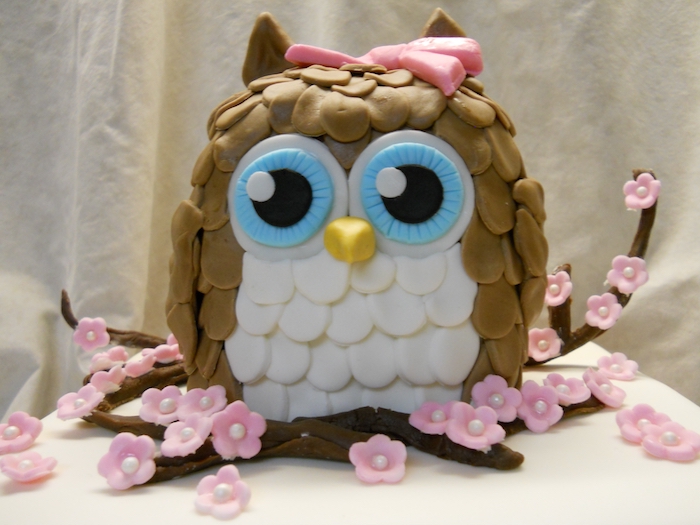 A gorgeous gender neutral cake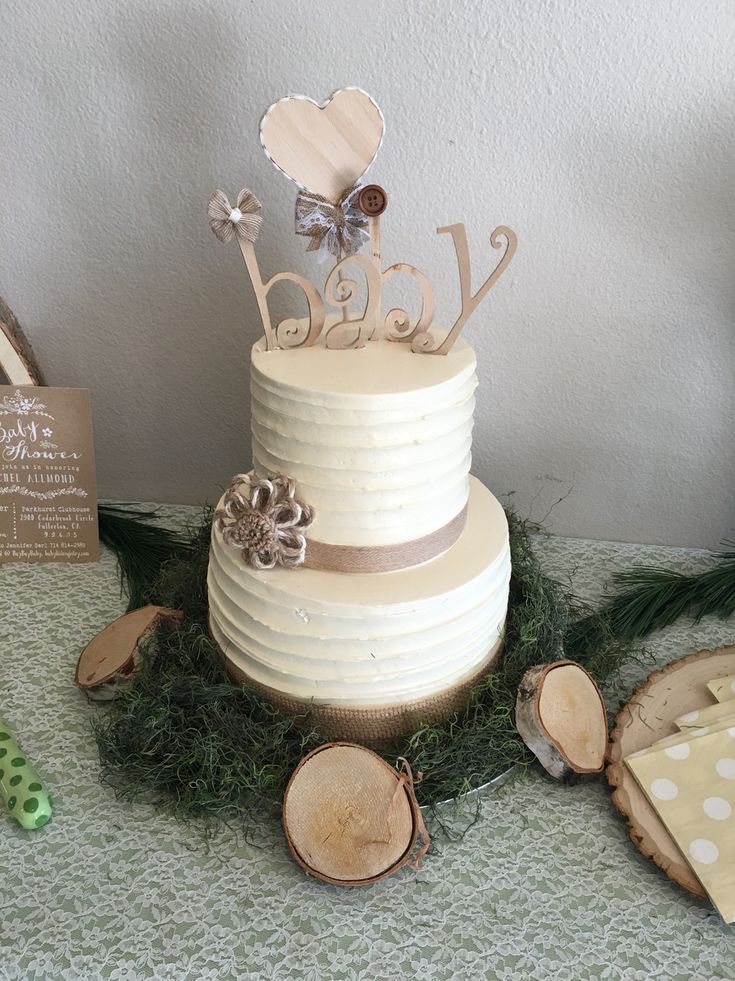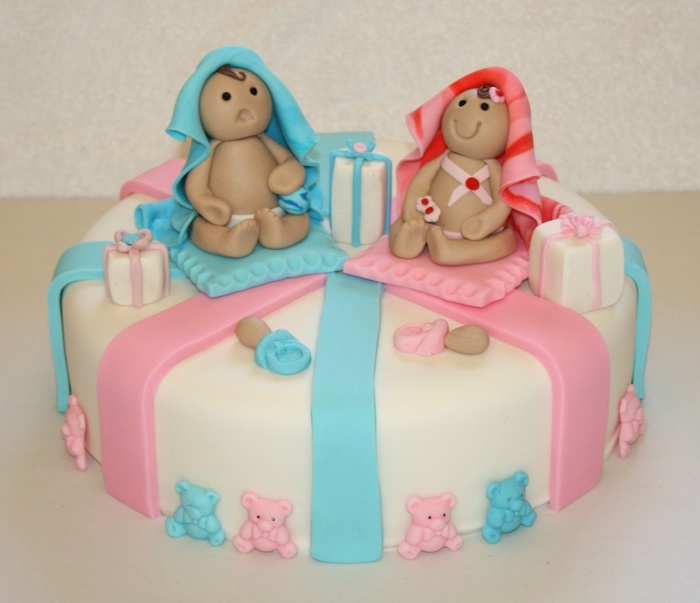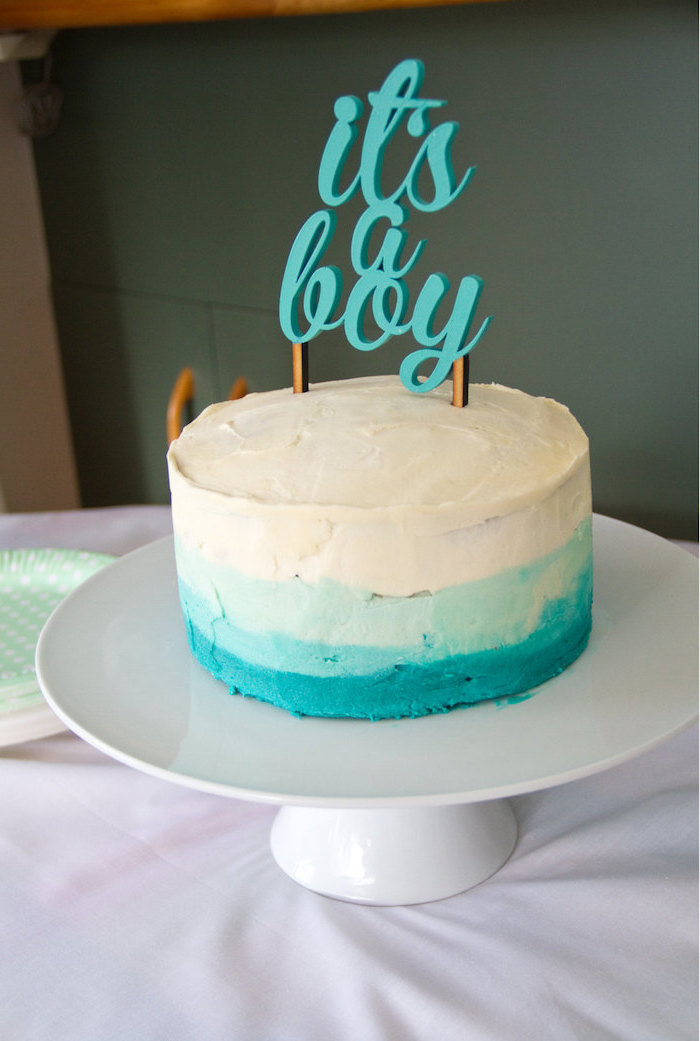 Onesies are a very popular baby shower cake motif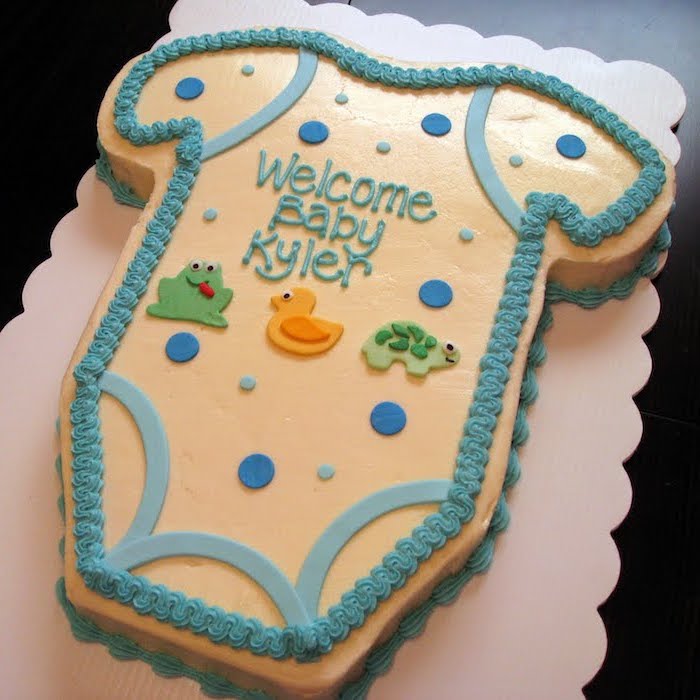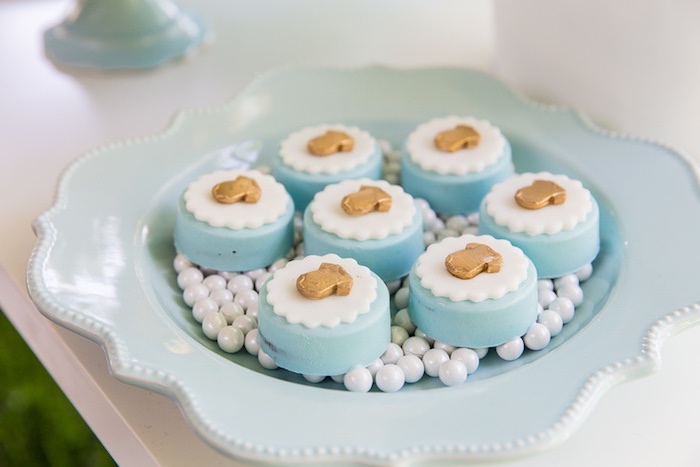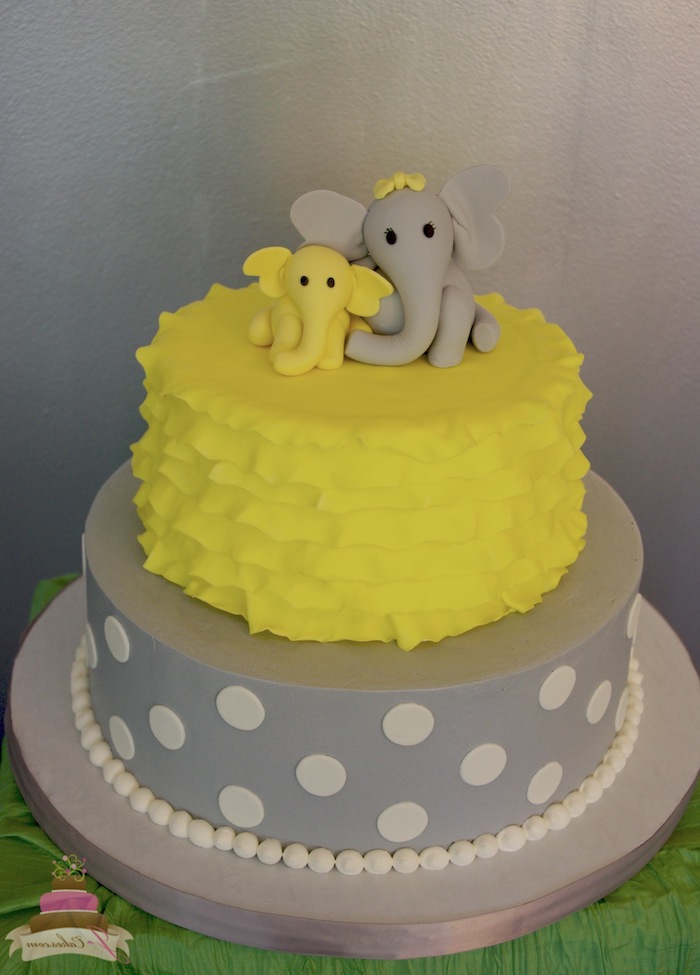 How cute are these tiny sparkly shoes?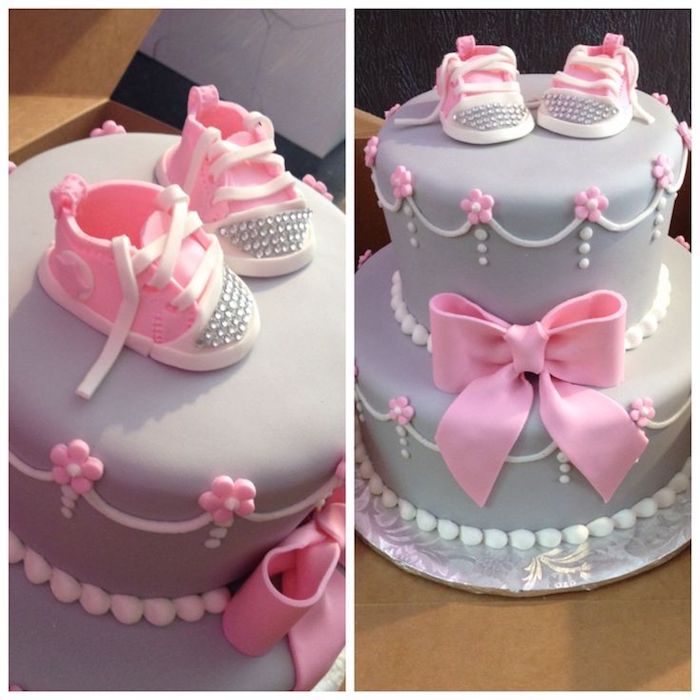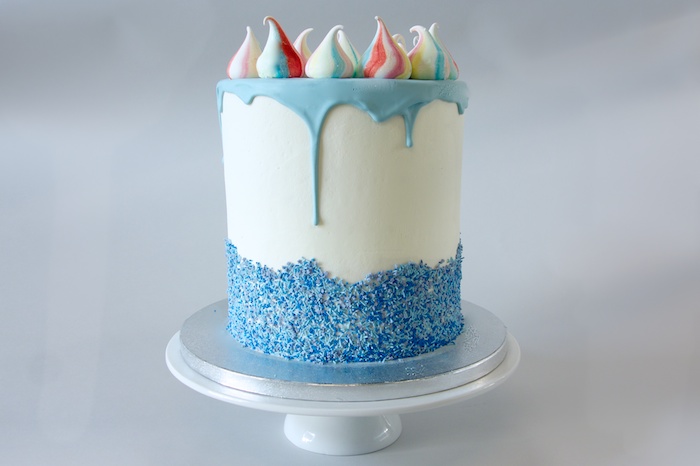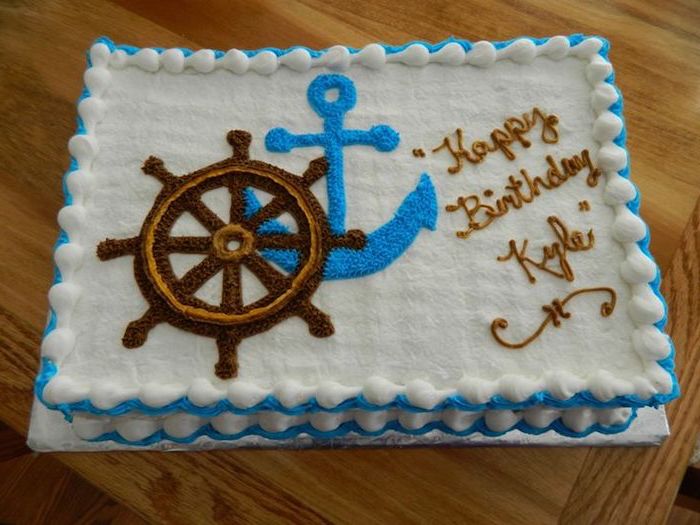 The nautical theme is a great choice for girls, too!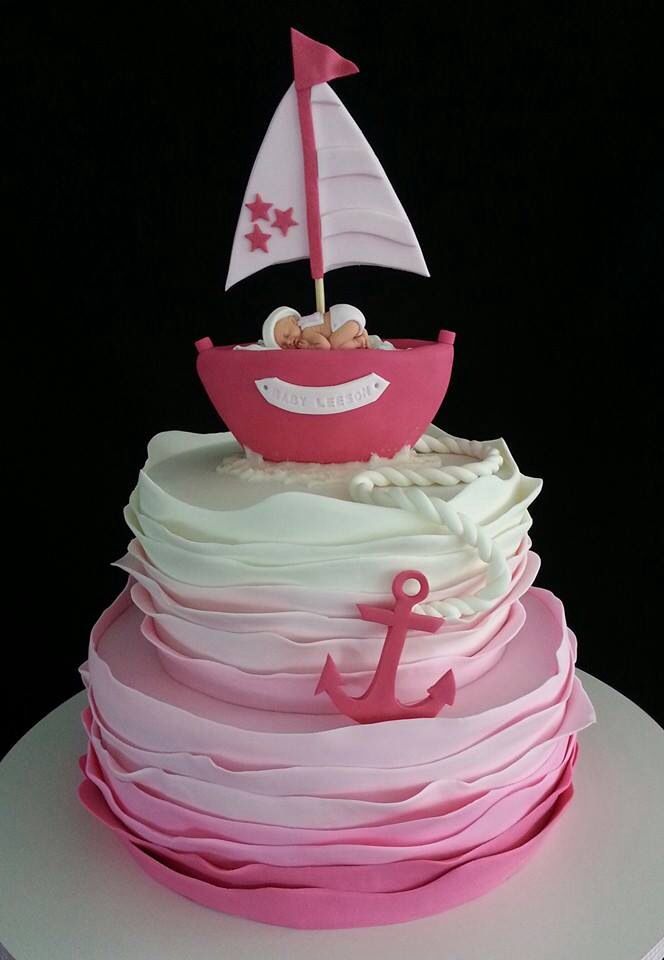 A charming idea for parents expecting twins: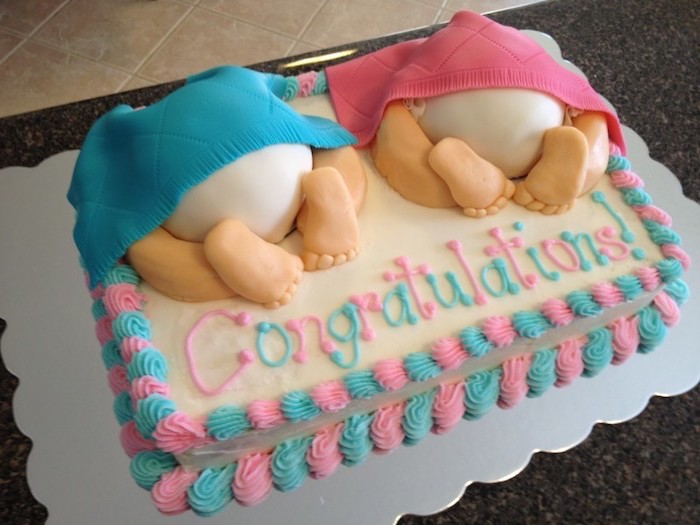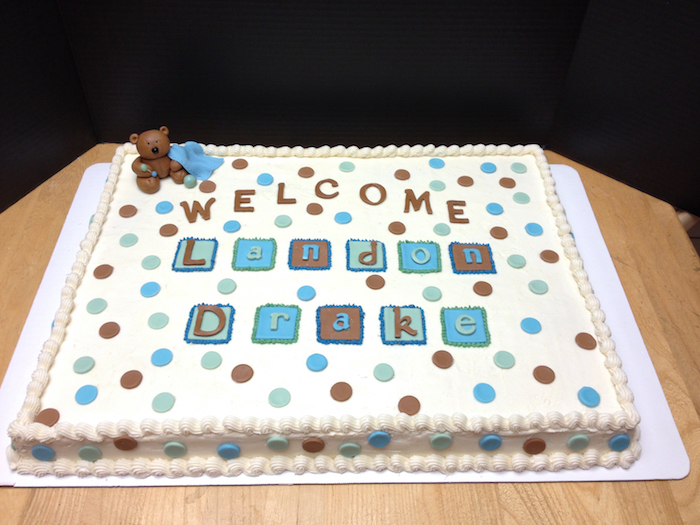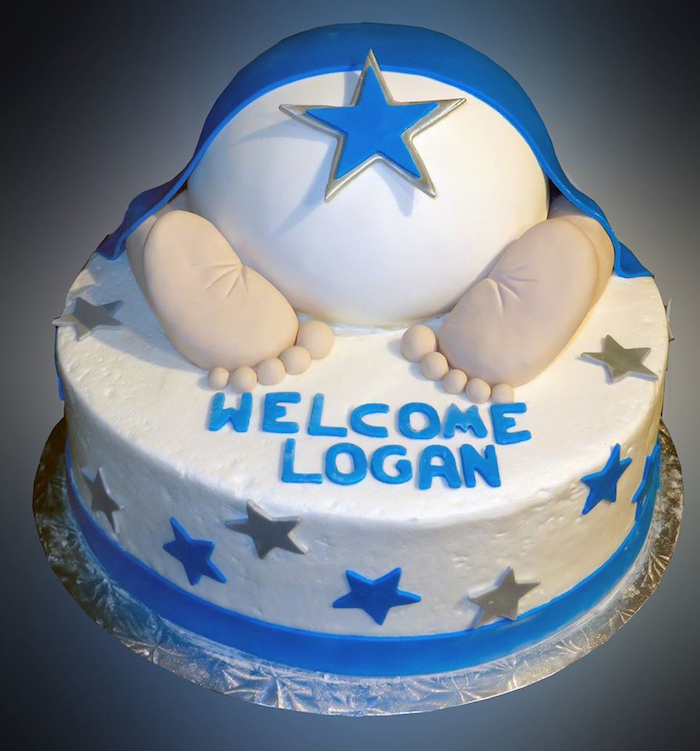 Baby shower cakes for boys made from nappies and other useful supplies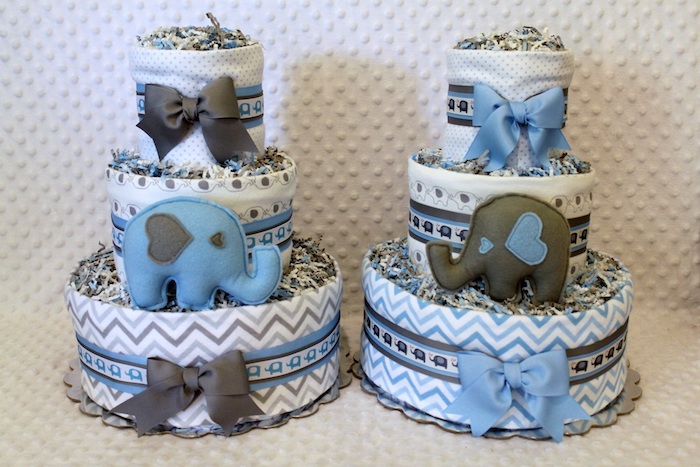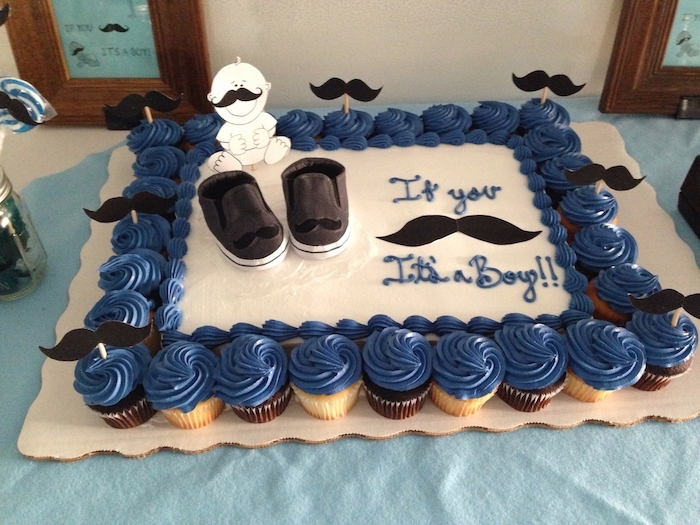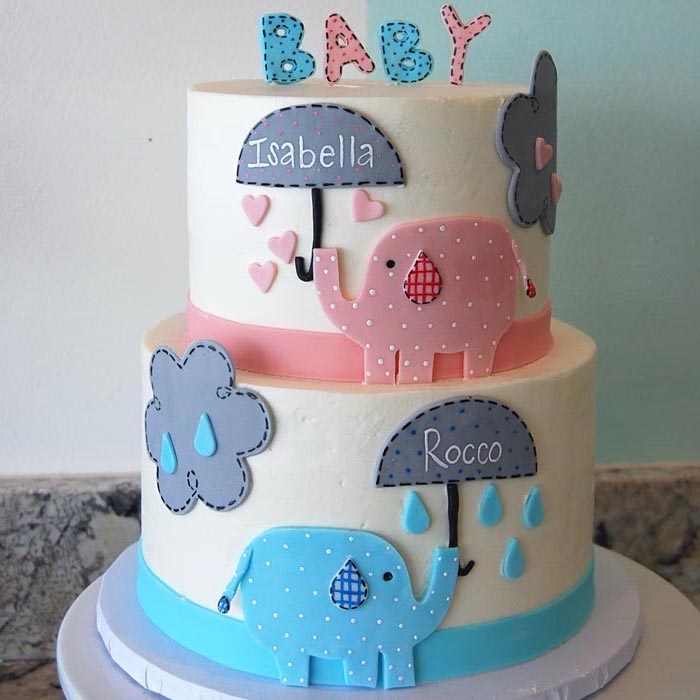 Another endearing twin cake suggestion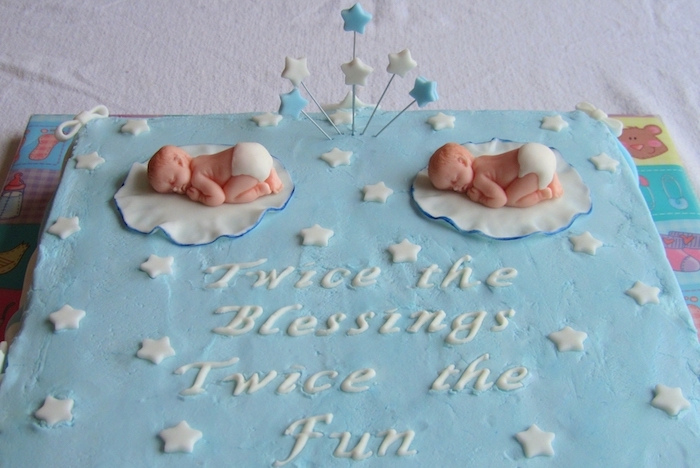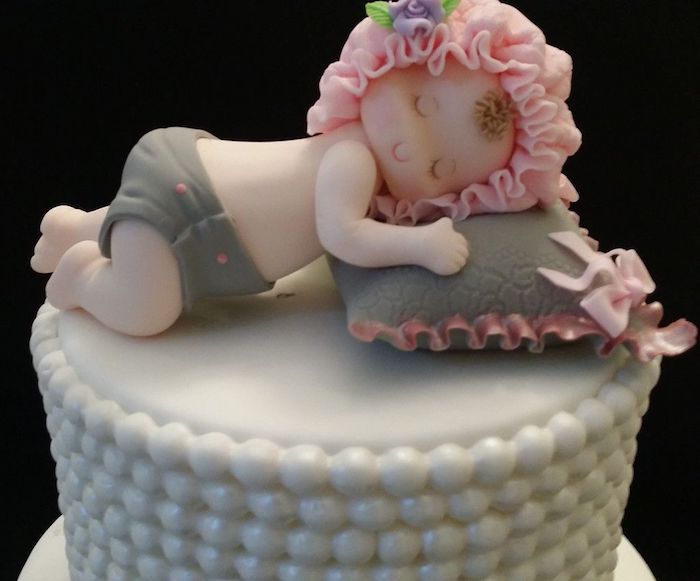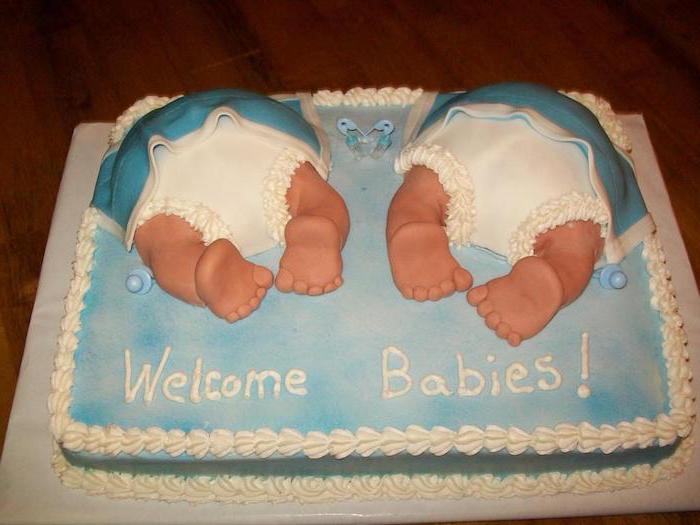 Owls are another wildly popular cake theme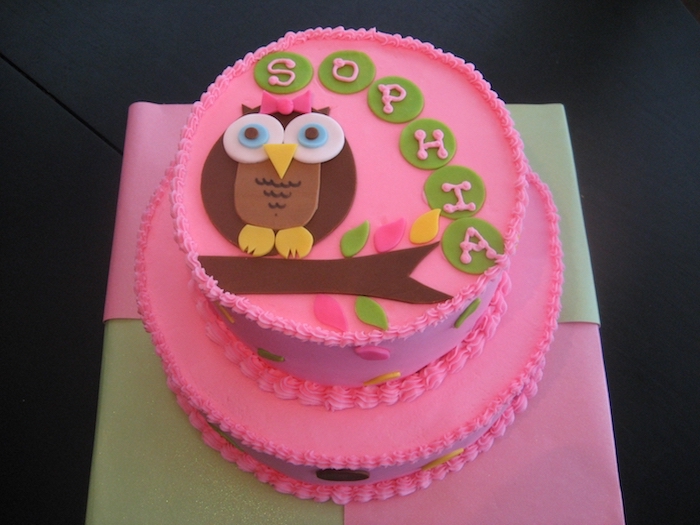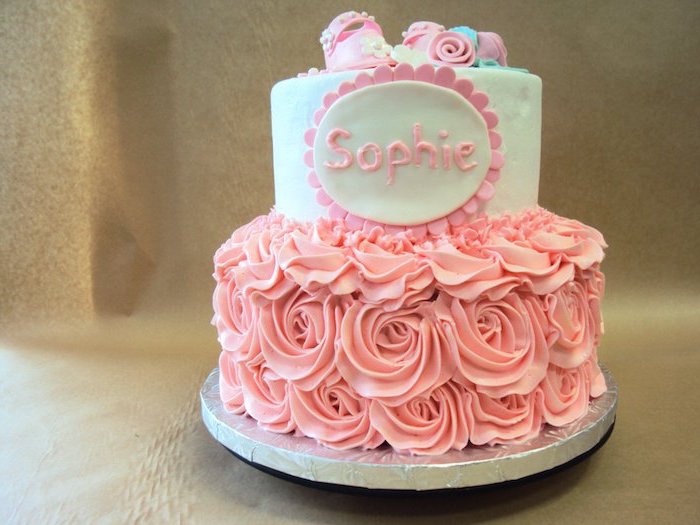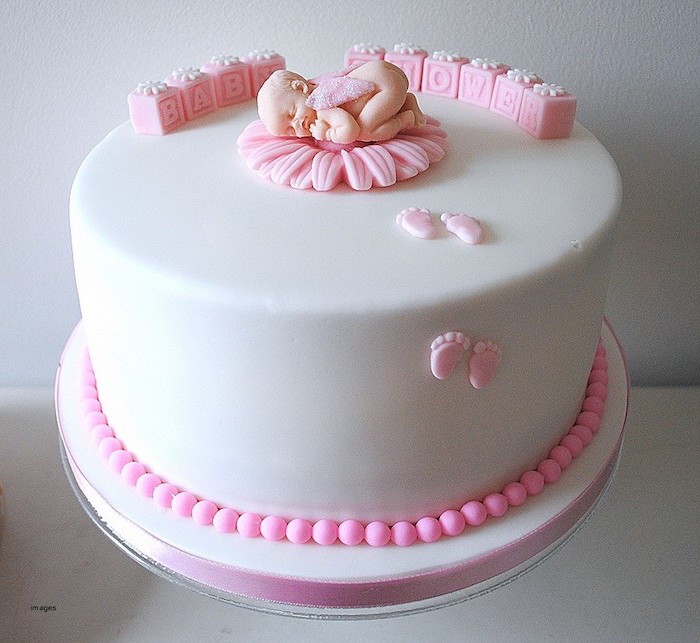 Bring some humor to the party with this cheeky cake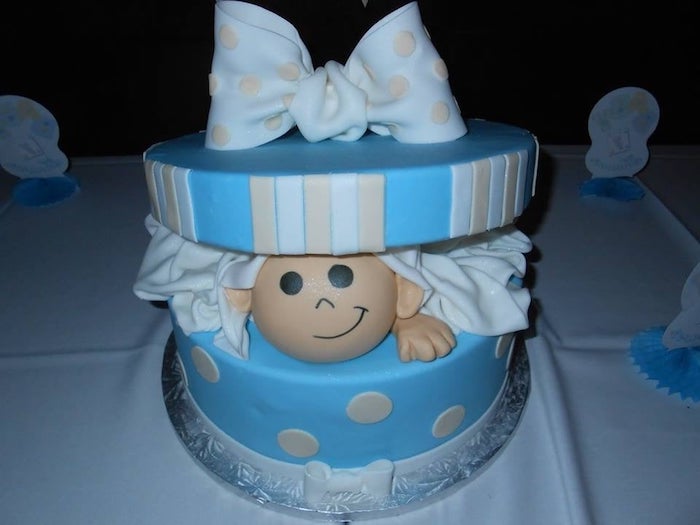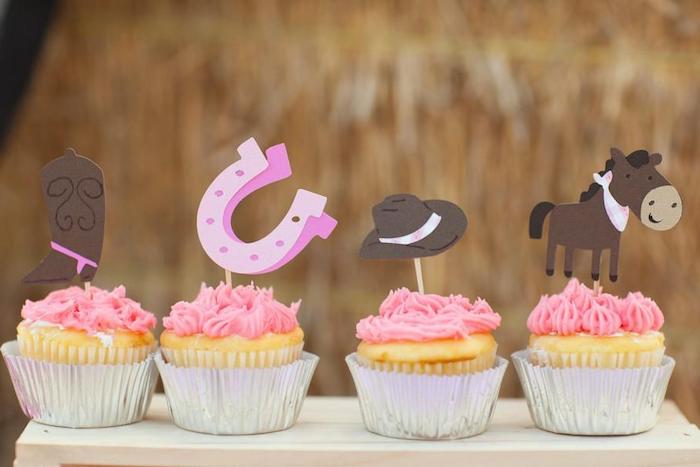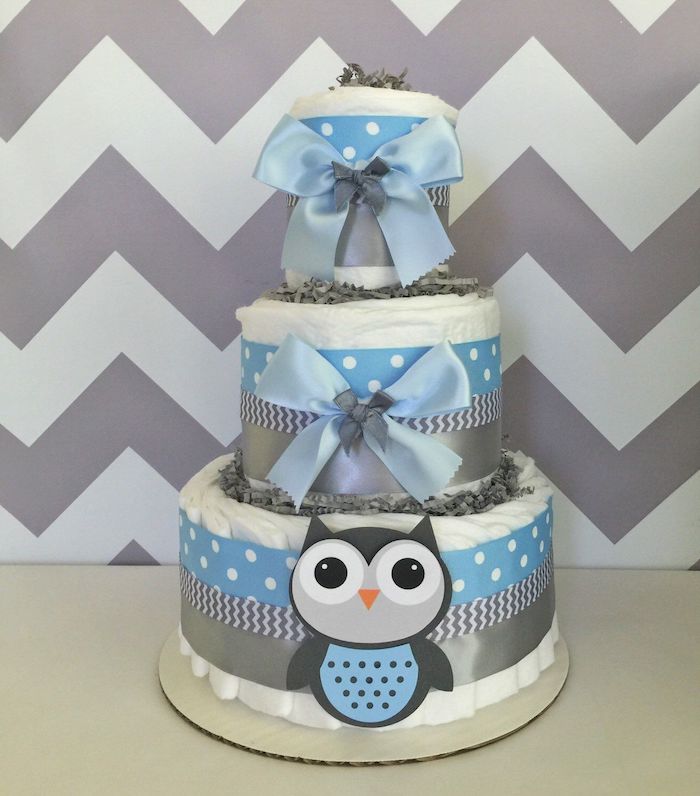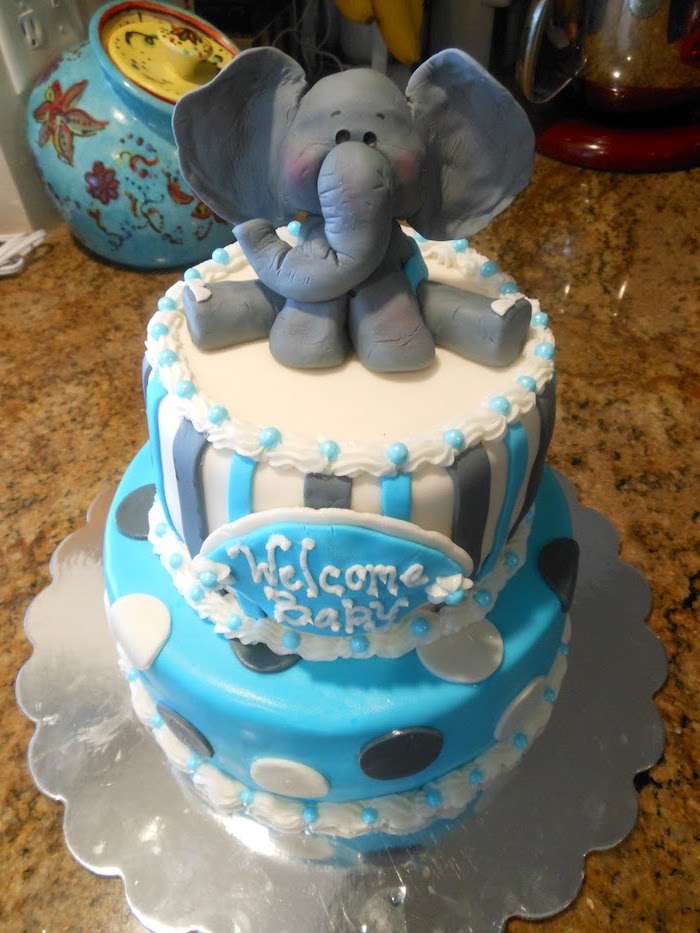 Like peas in a pod!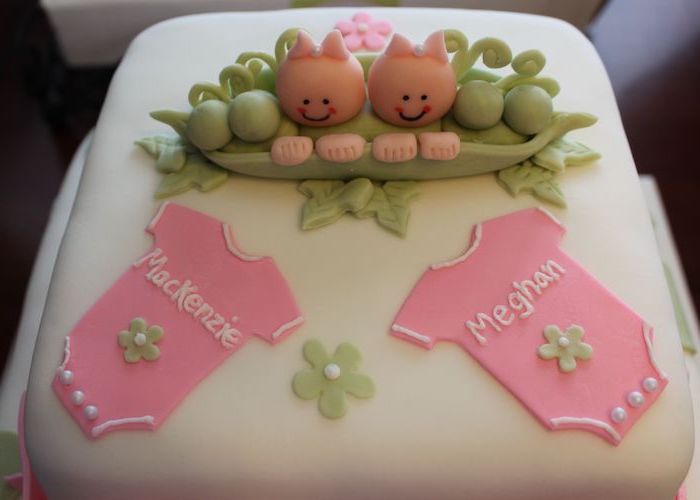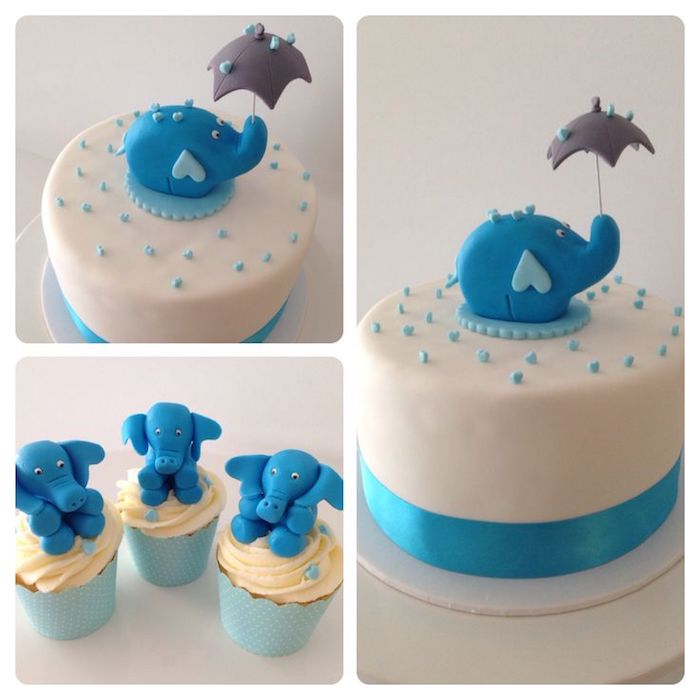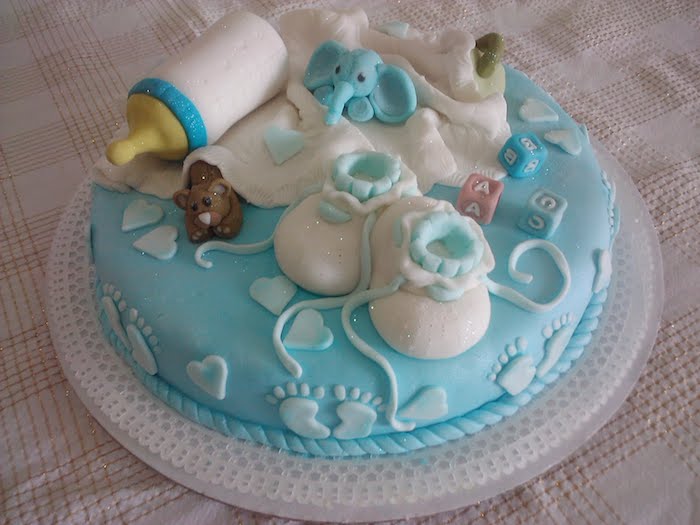 A dapper onesie cake for your little gentleman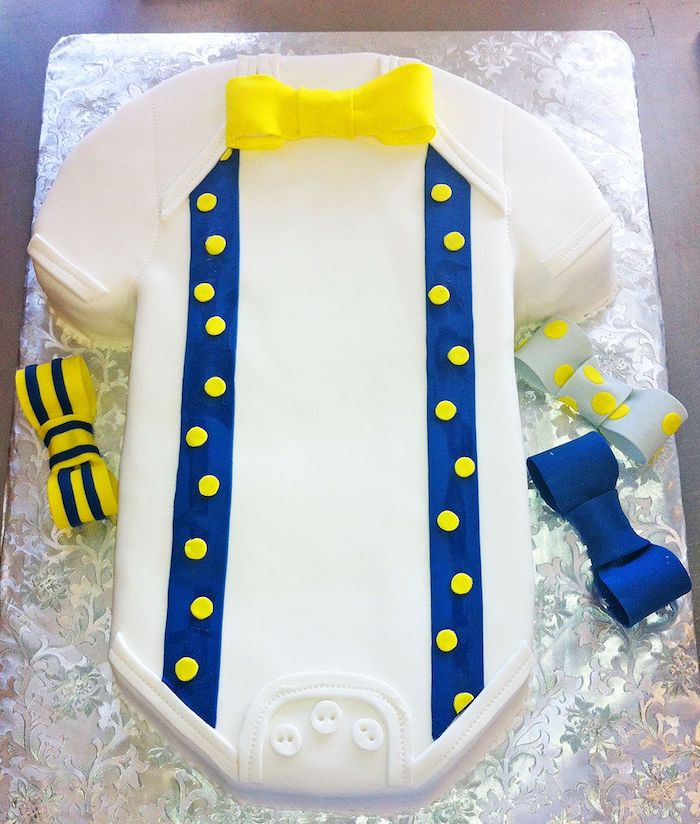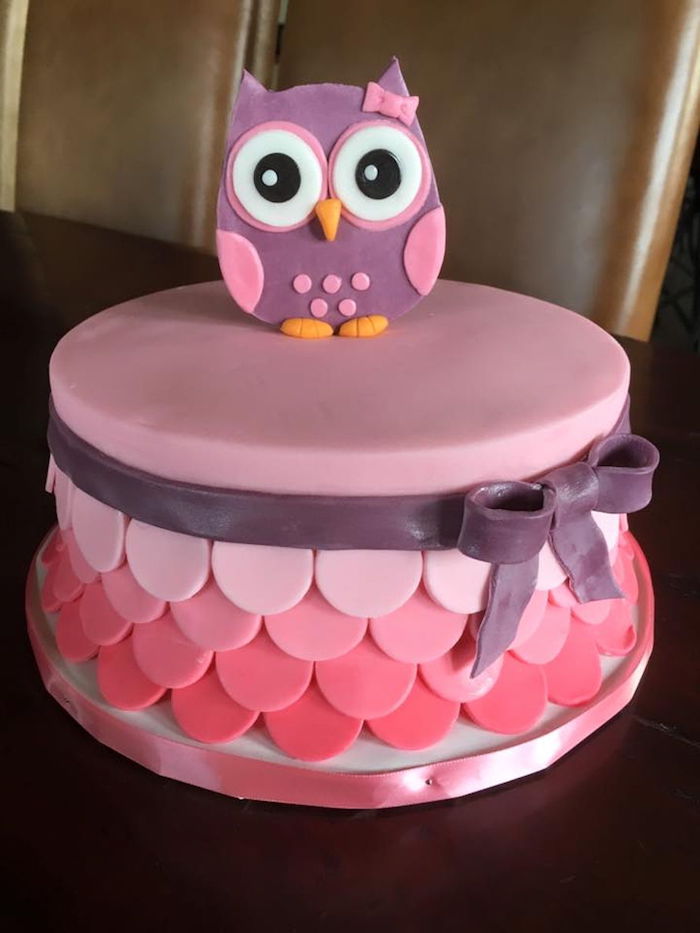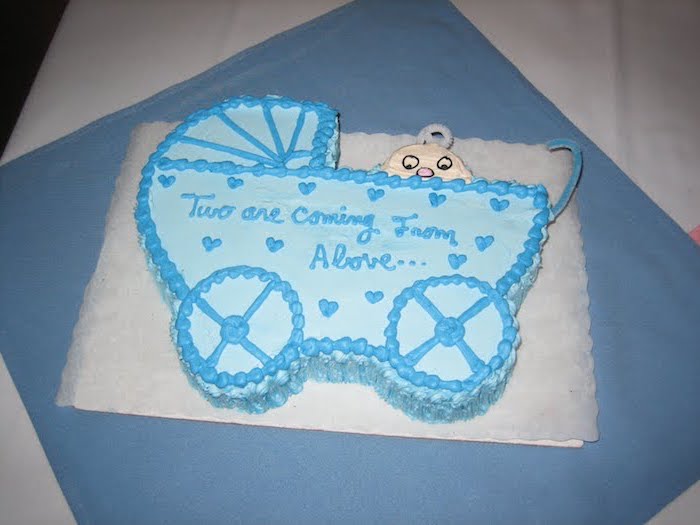 What a charming idea!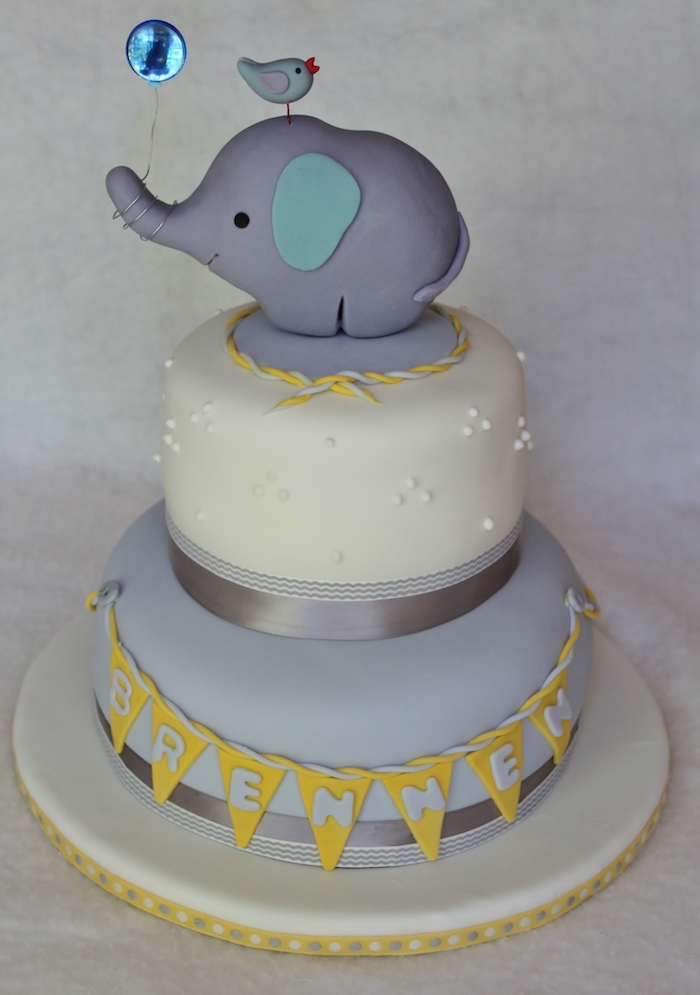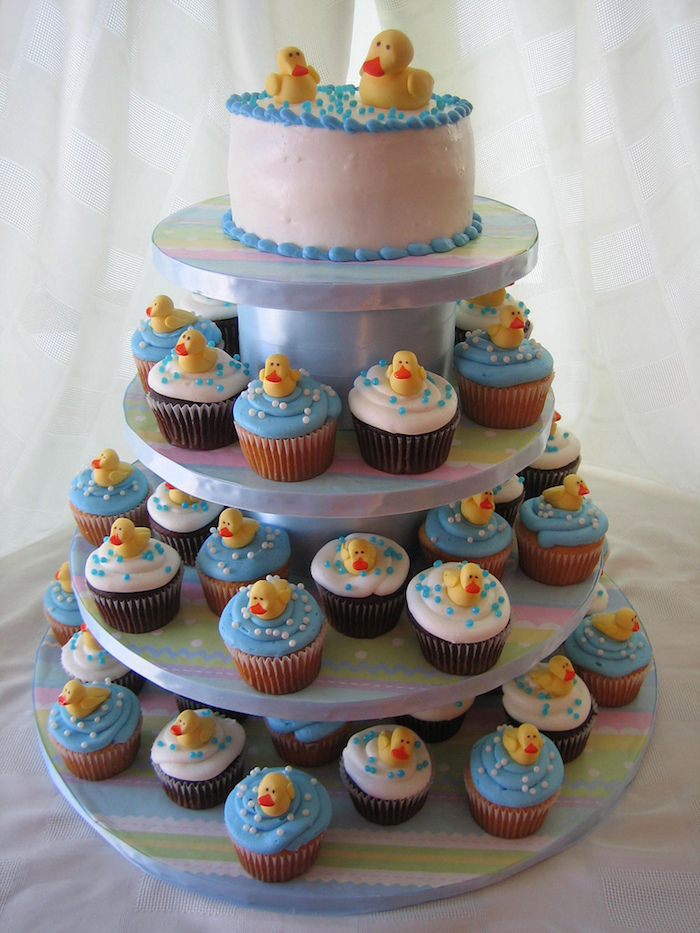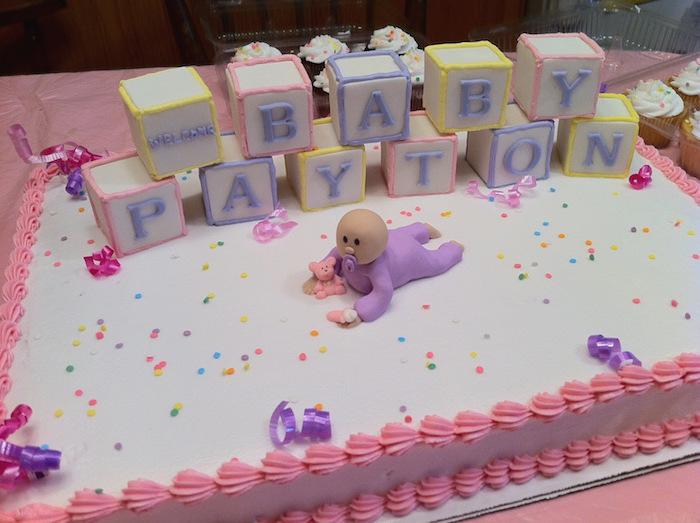 We love this funny cake, inspired by the timeless, imaginative works of Dr. Seuss!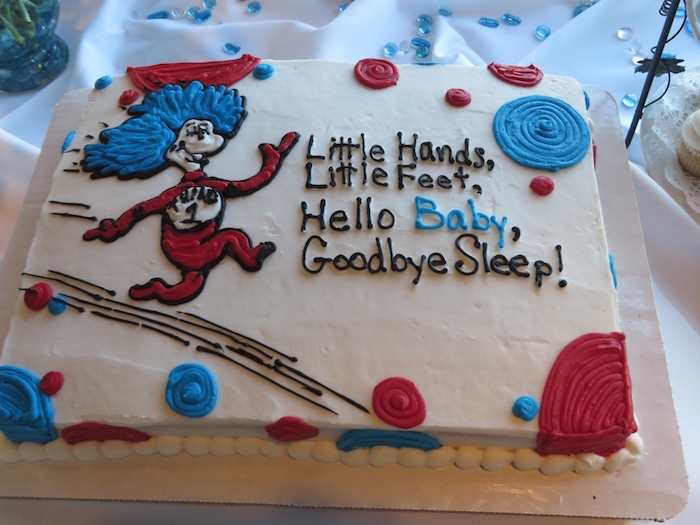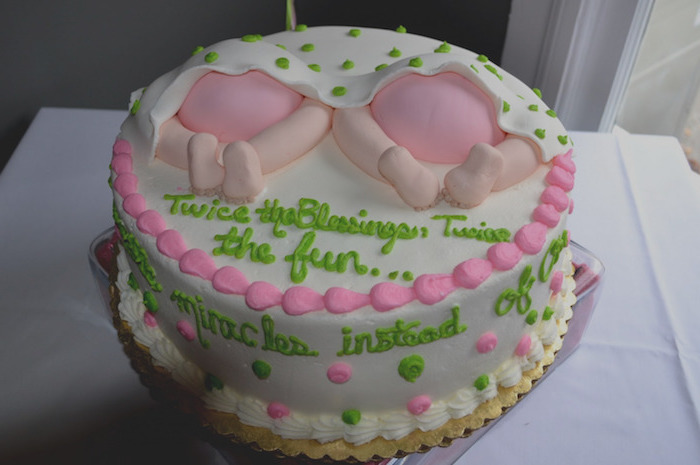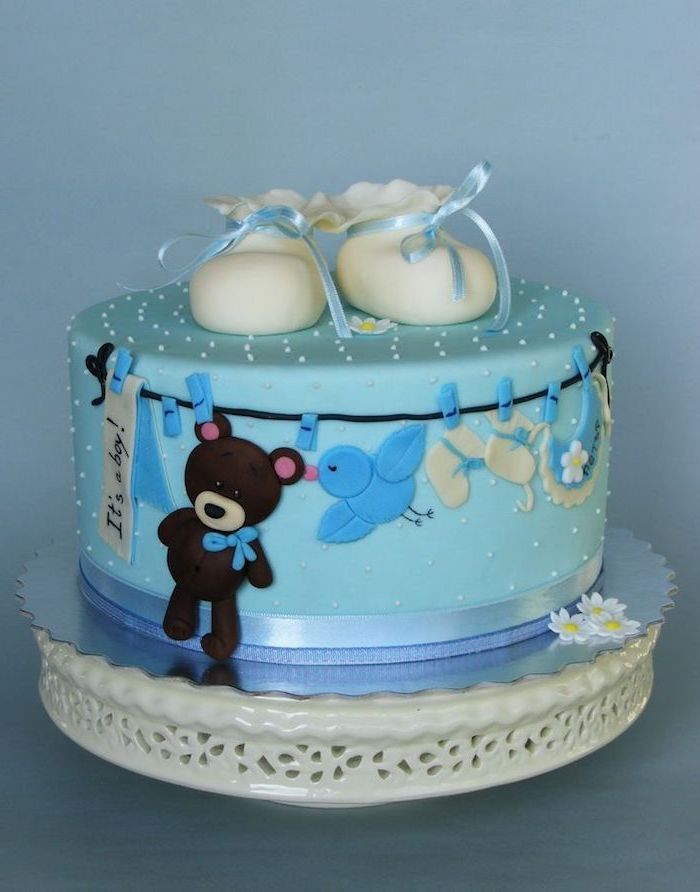 A great baby shower cake for sport lovers!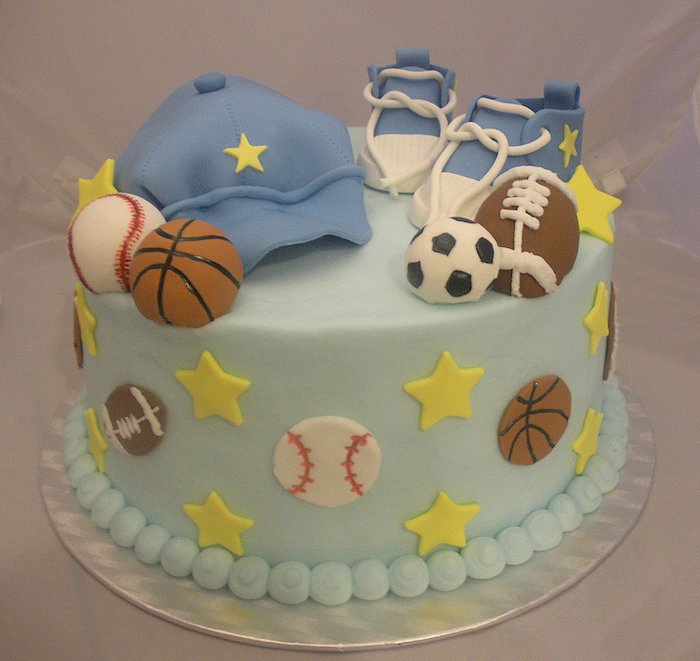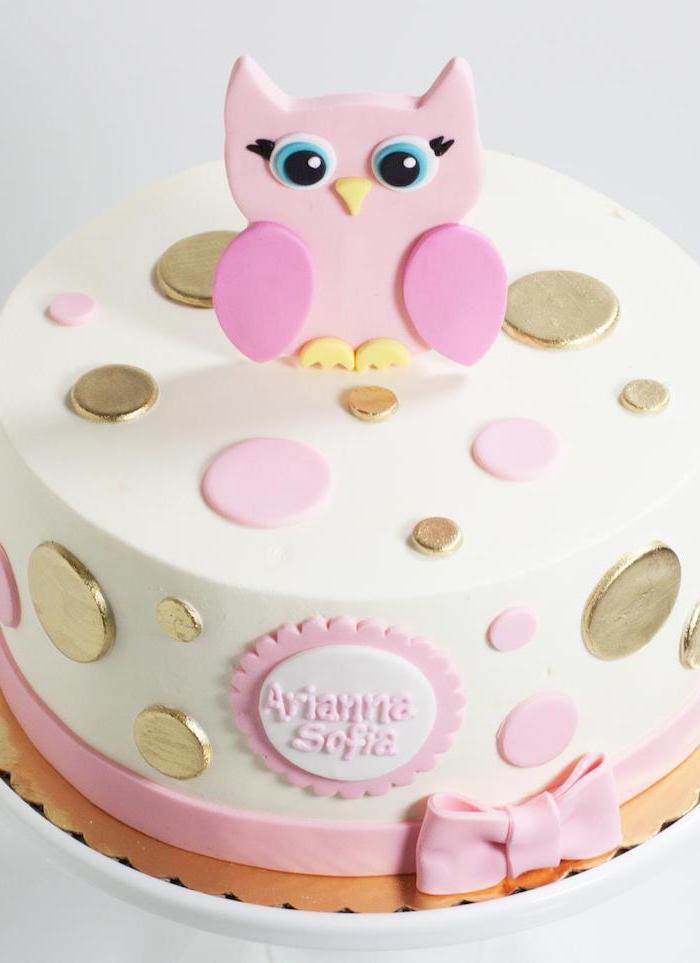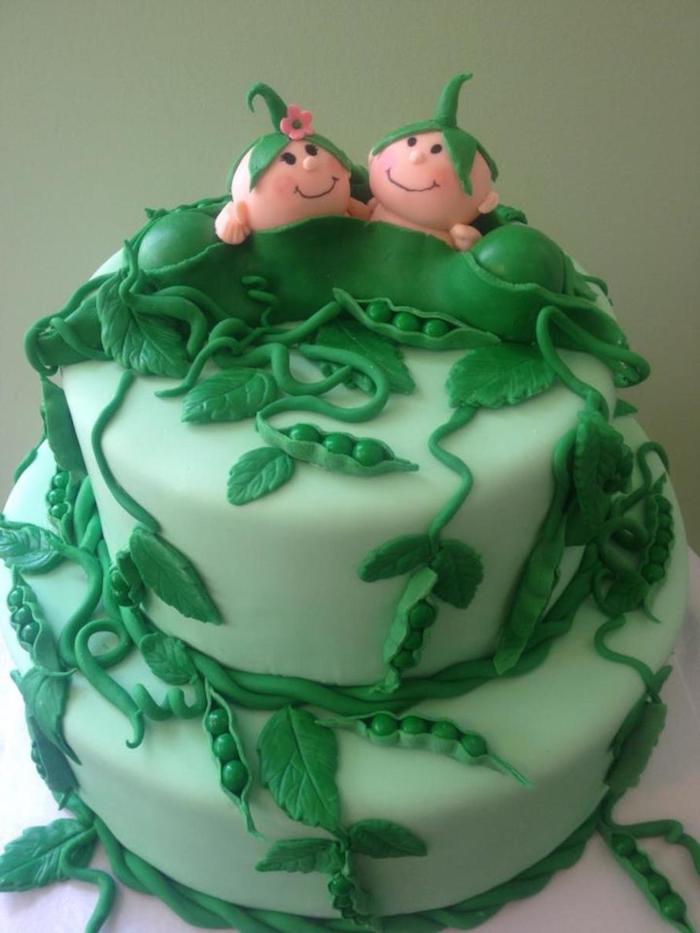 Sweet nautical cake with touches of contrasting color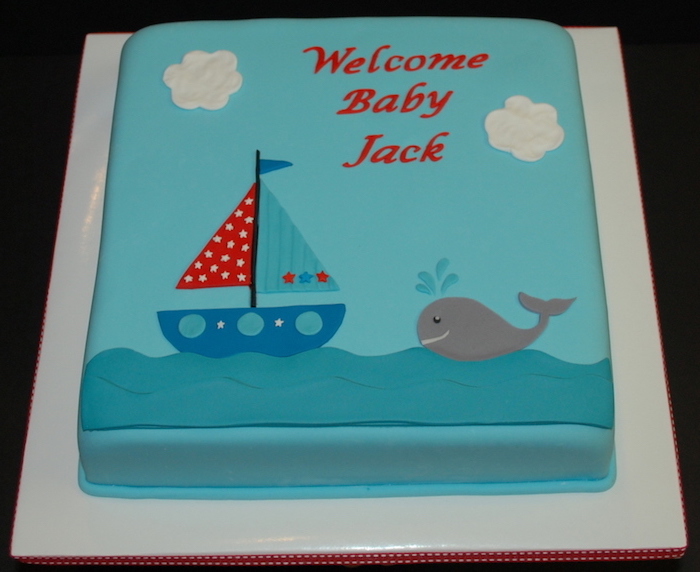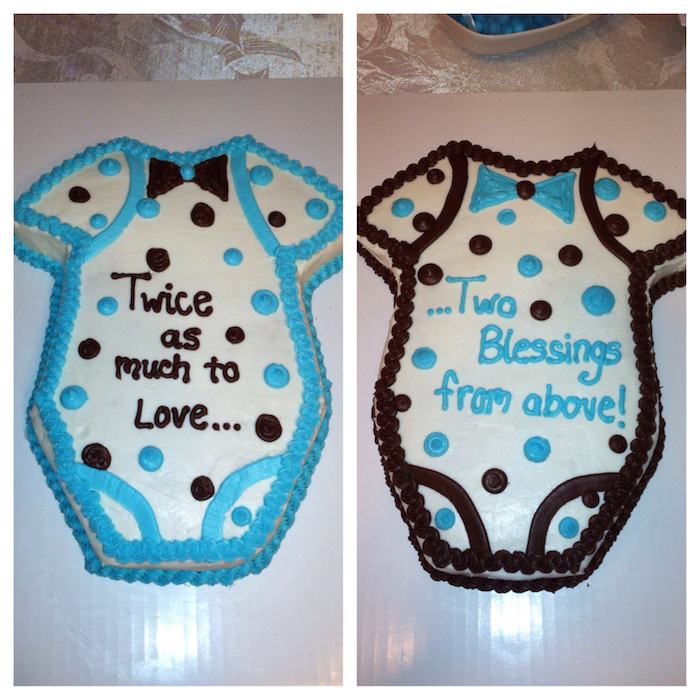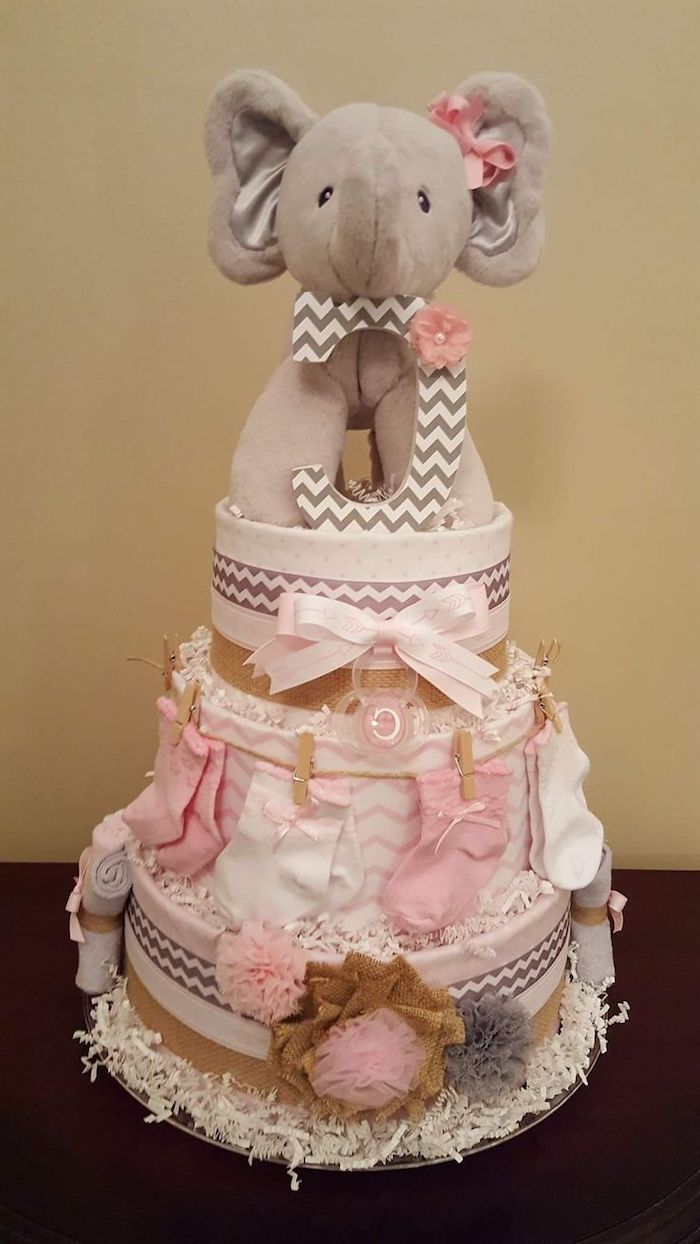 Adorable and useful – the ideal nappie cake for a baby girl shower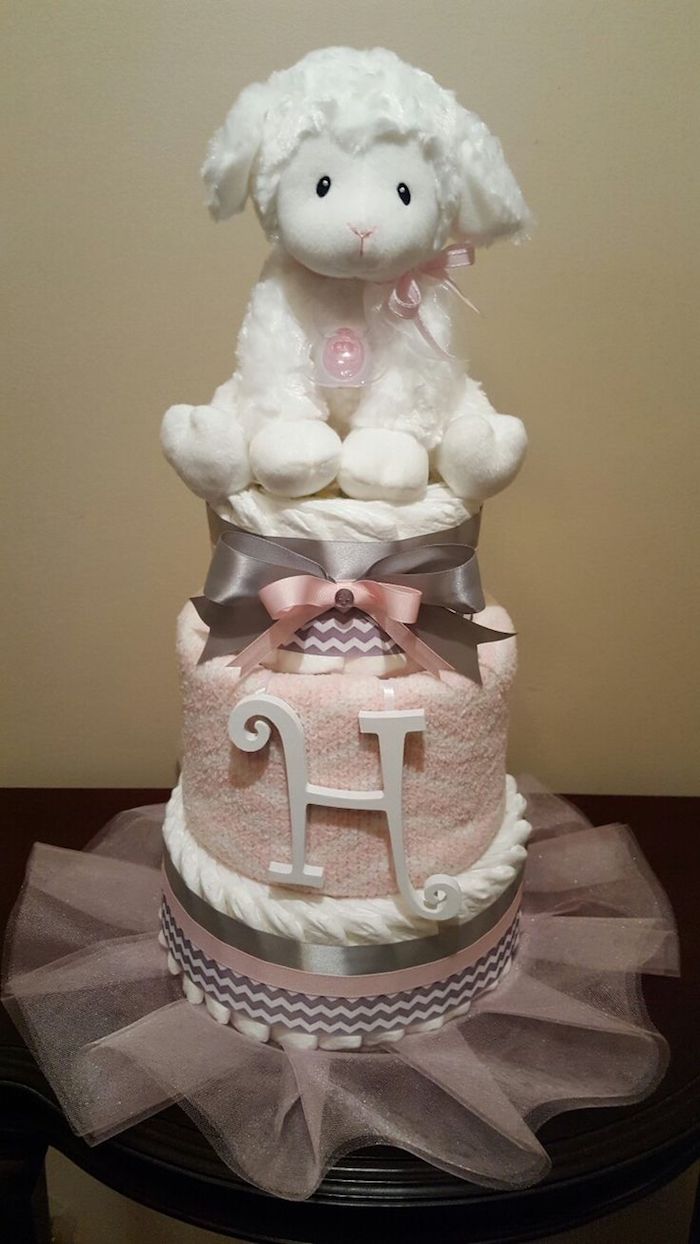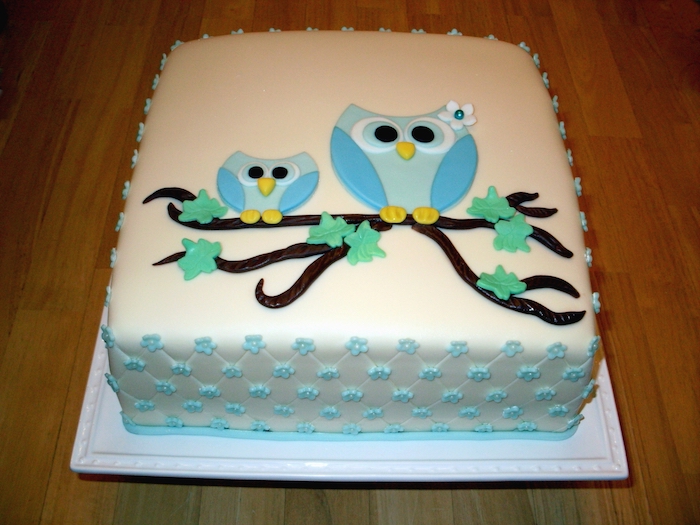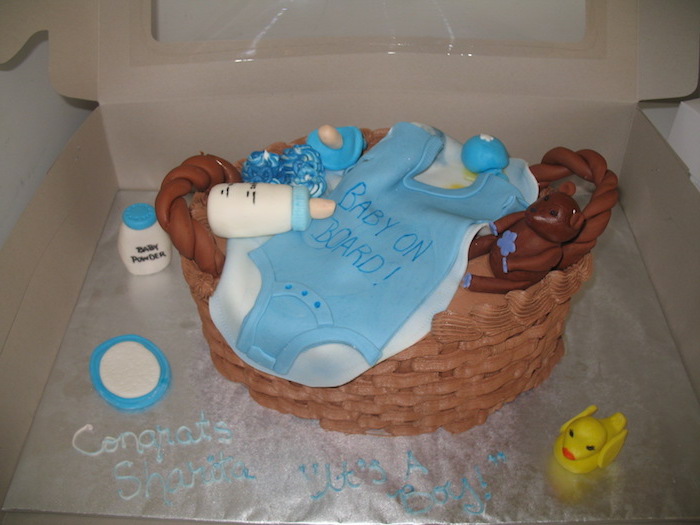 Ahoy, it's a boy!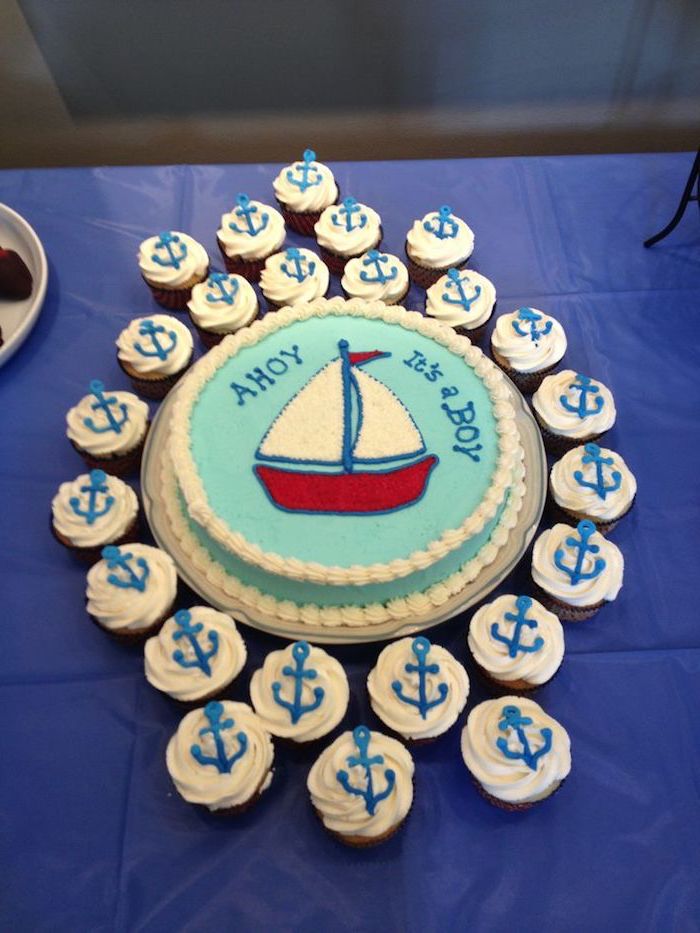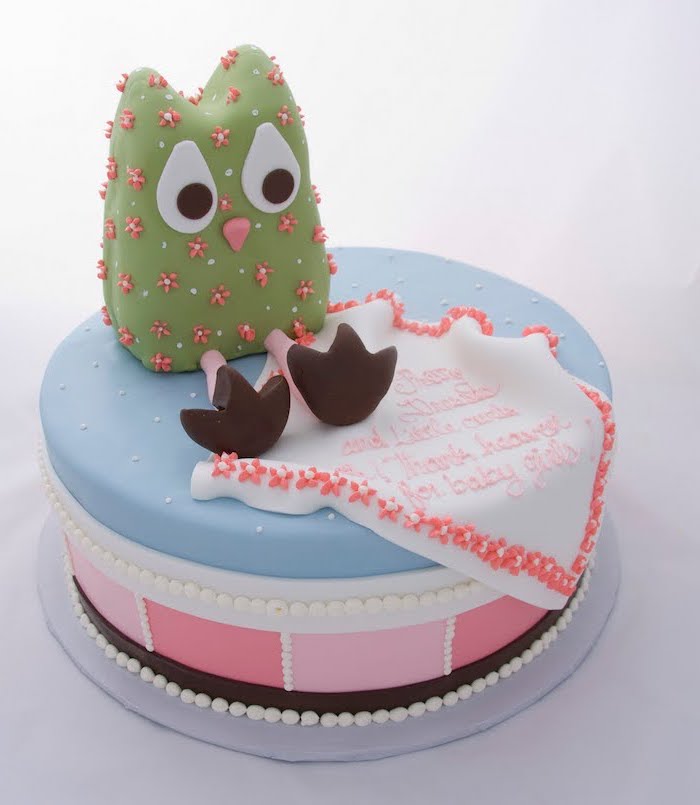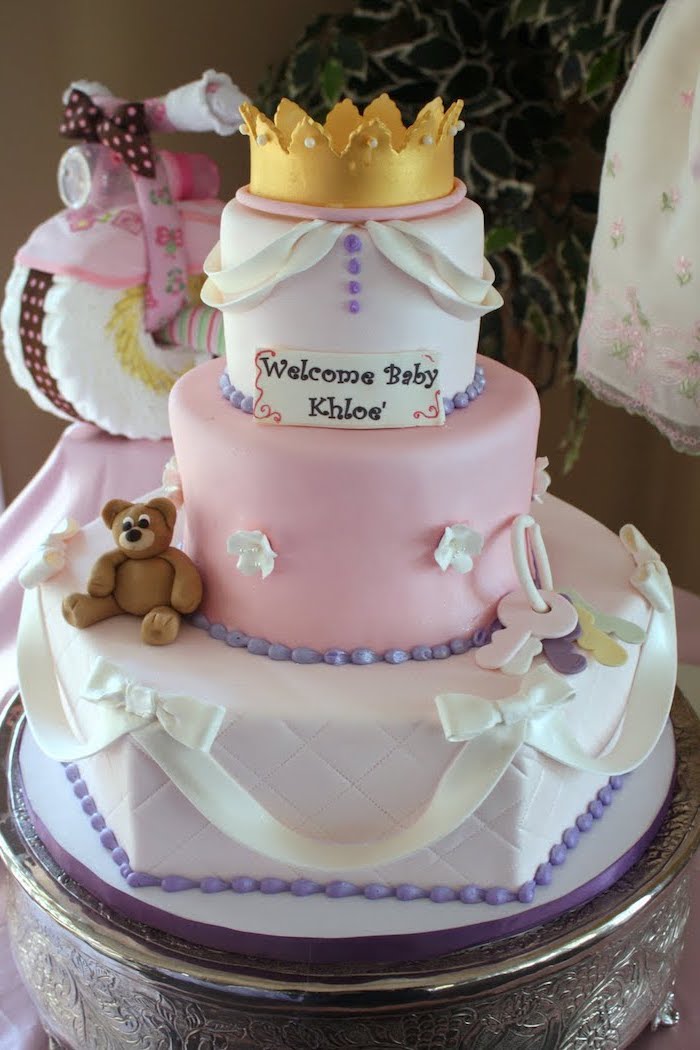 There are so many cakes to choose from…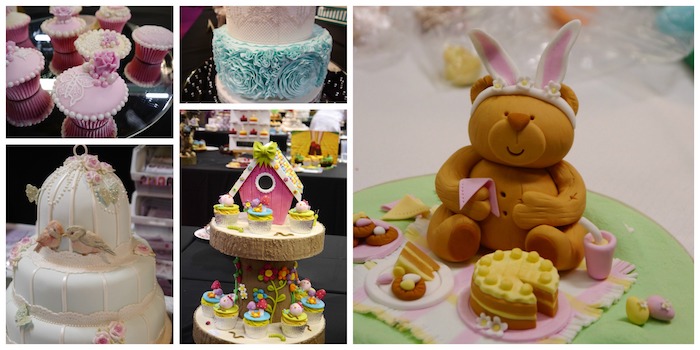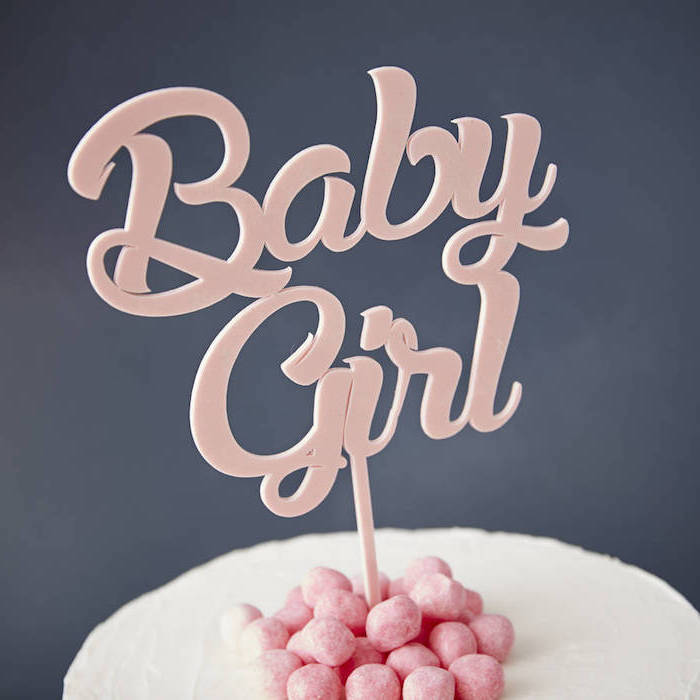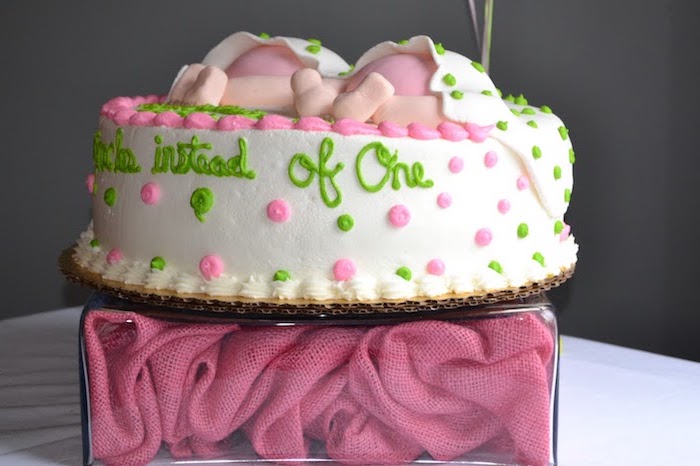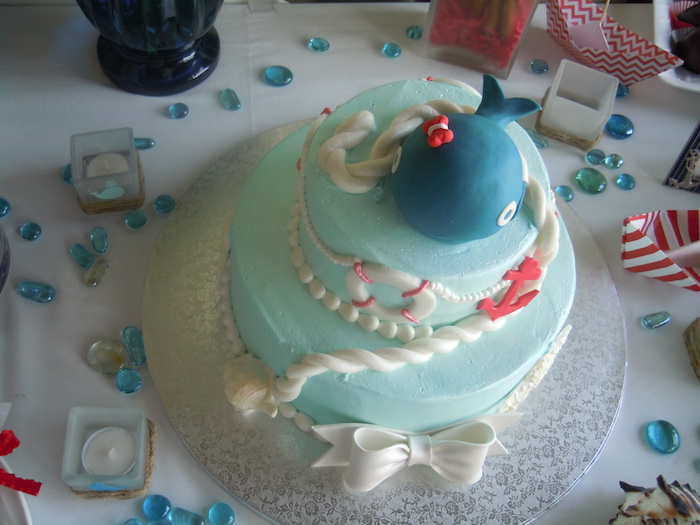 A true work of art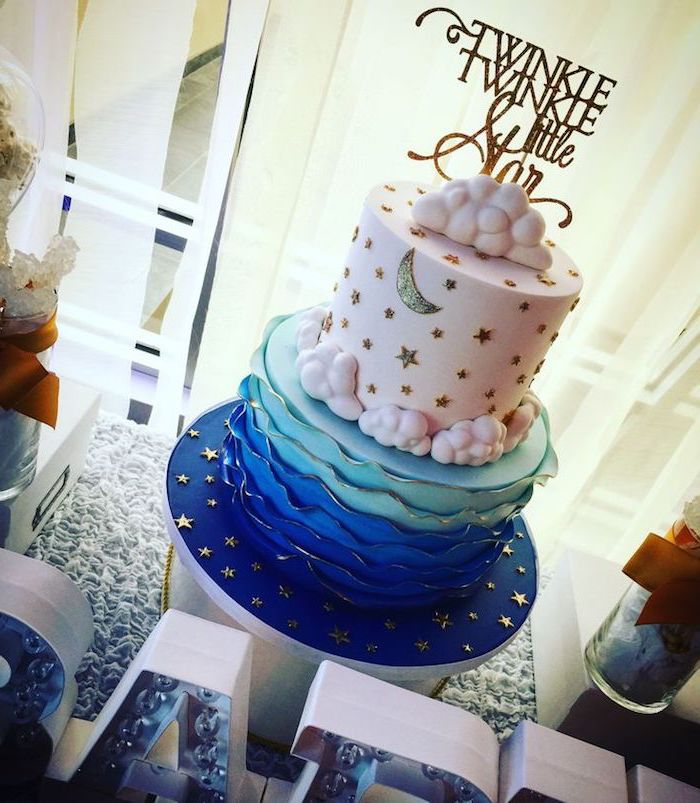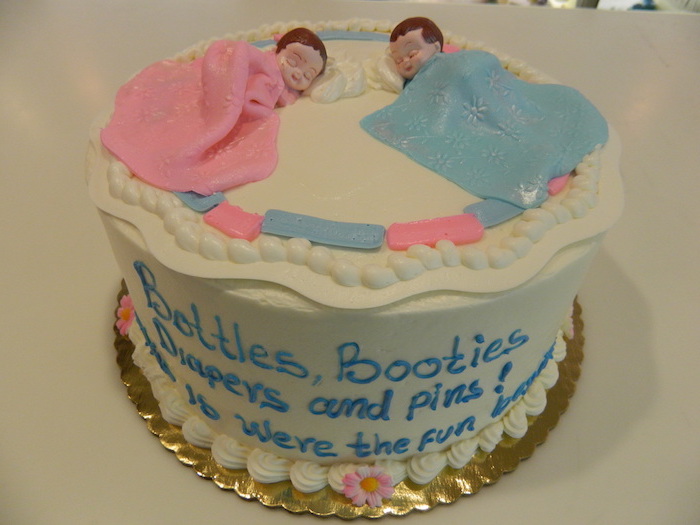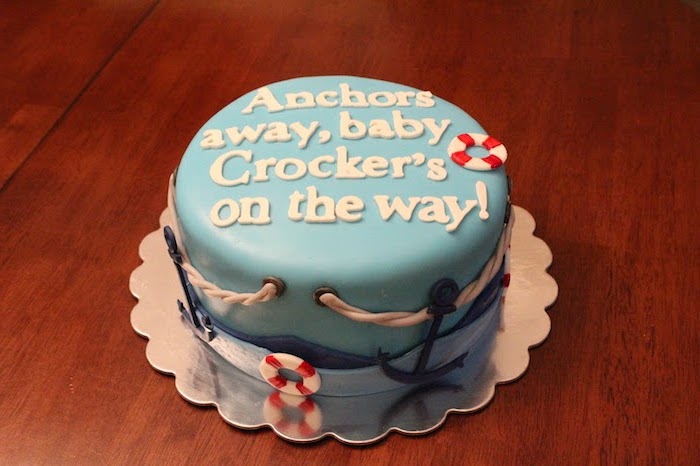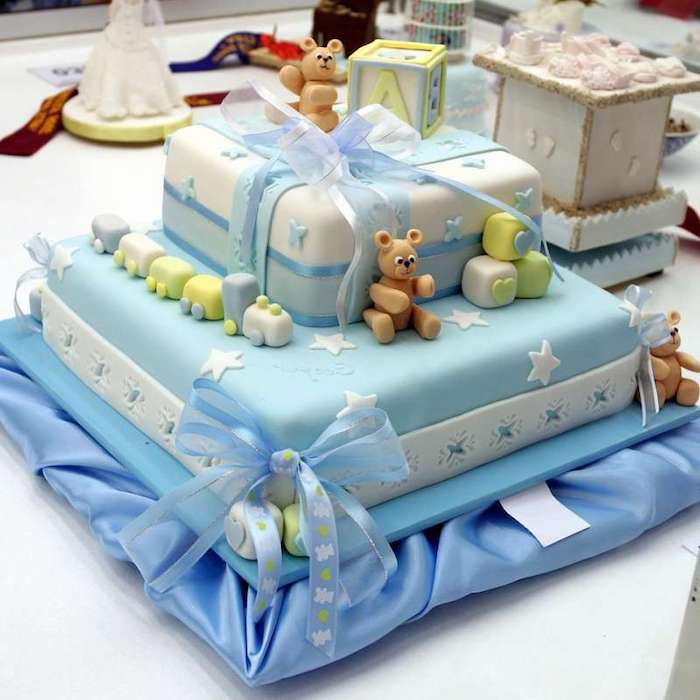 Oh baby! A scrumptious sprinkle cake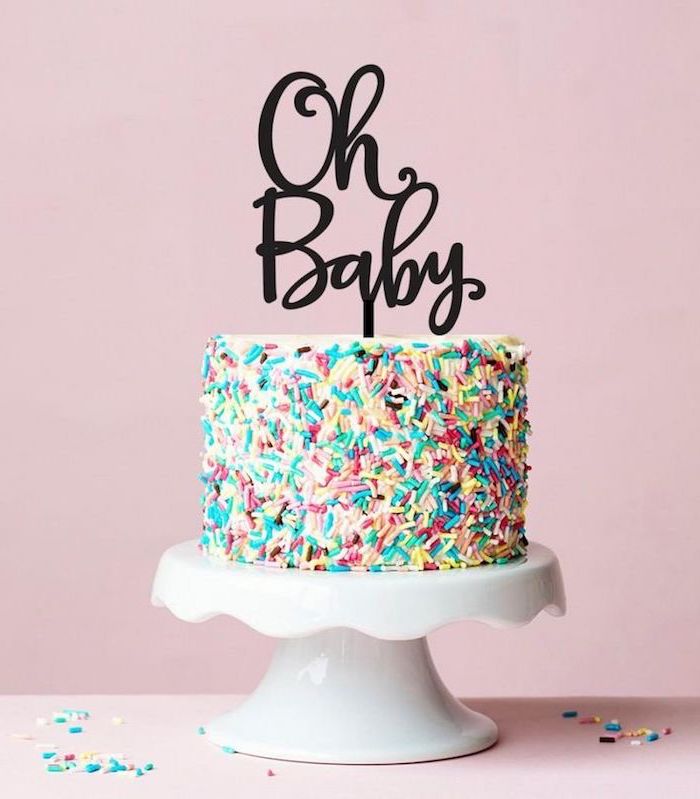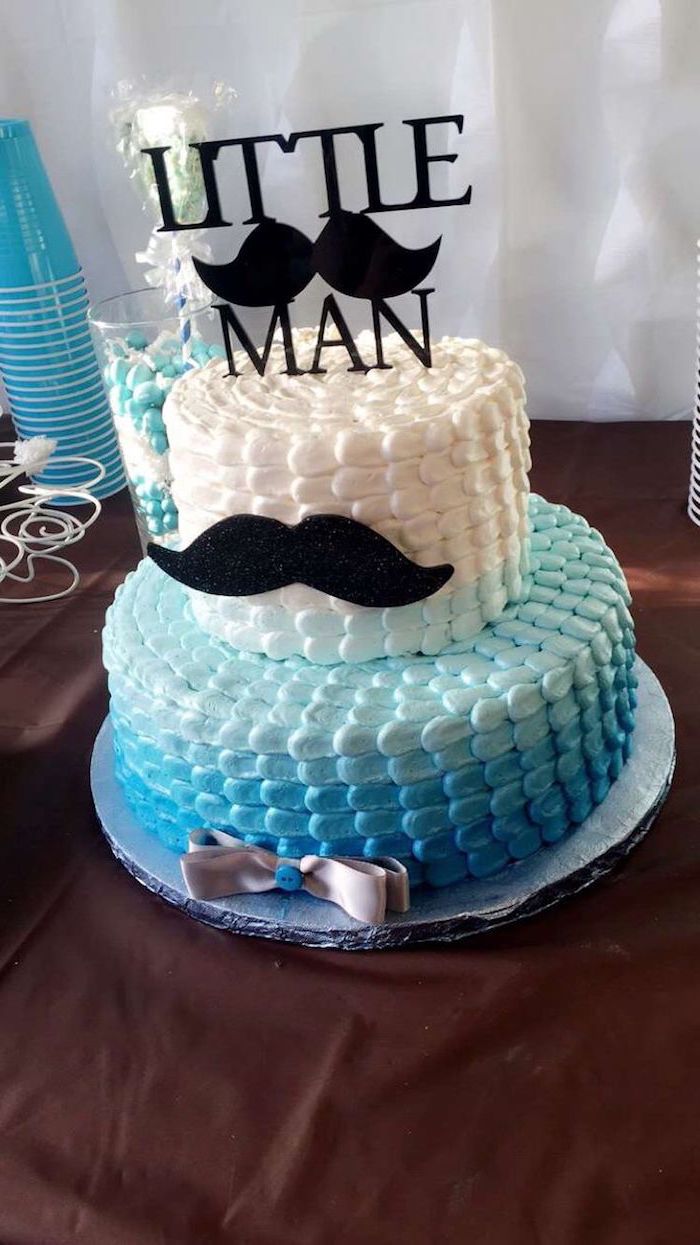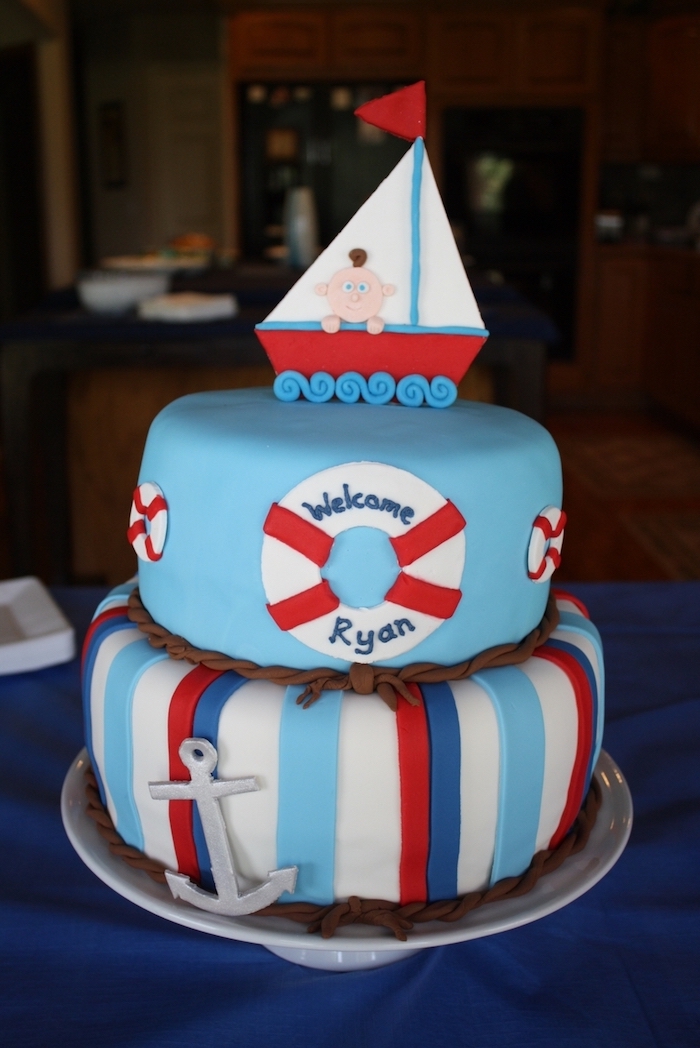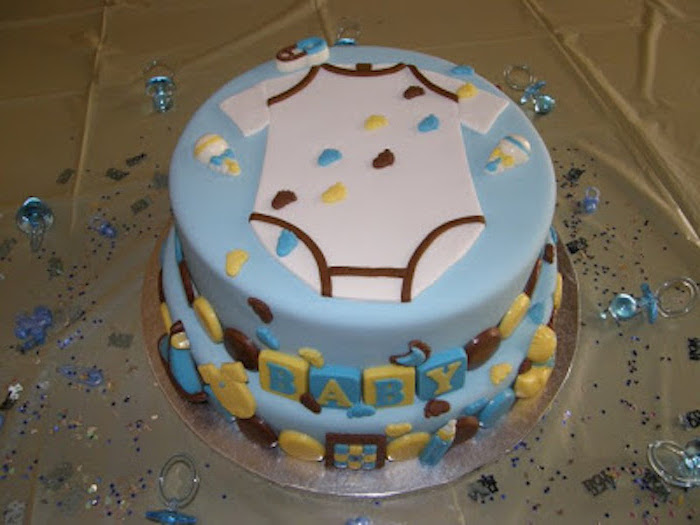 For those expecting a little rock star: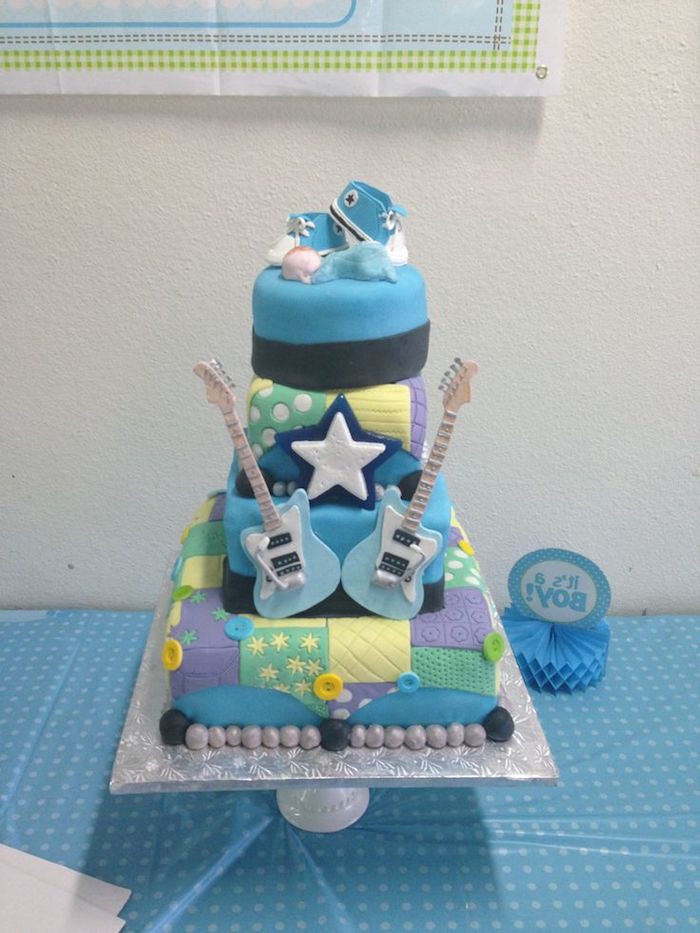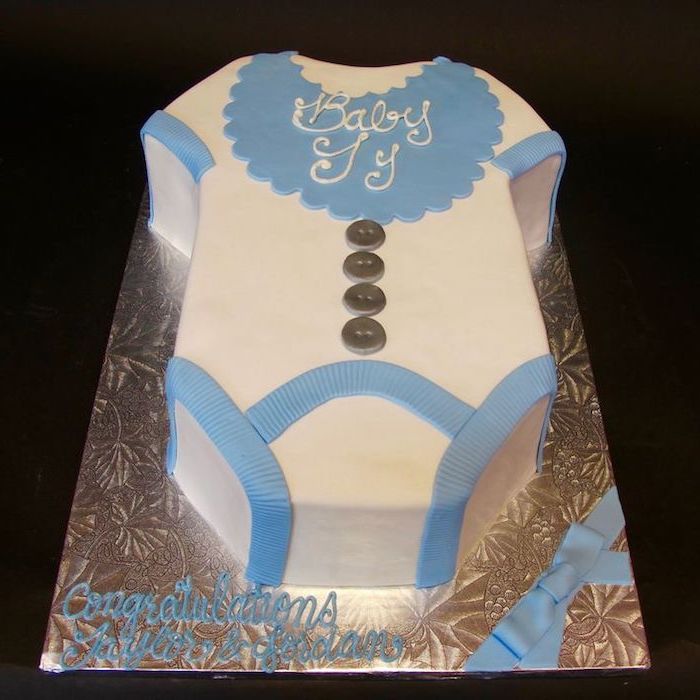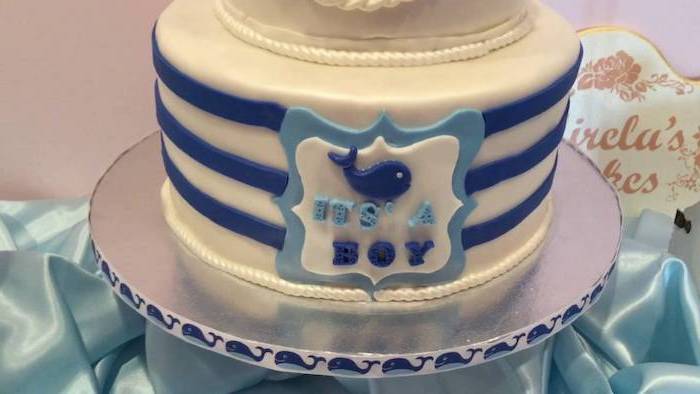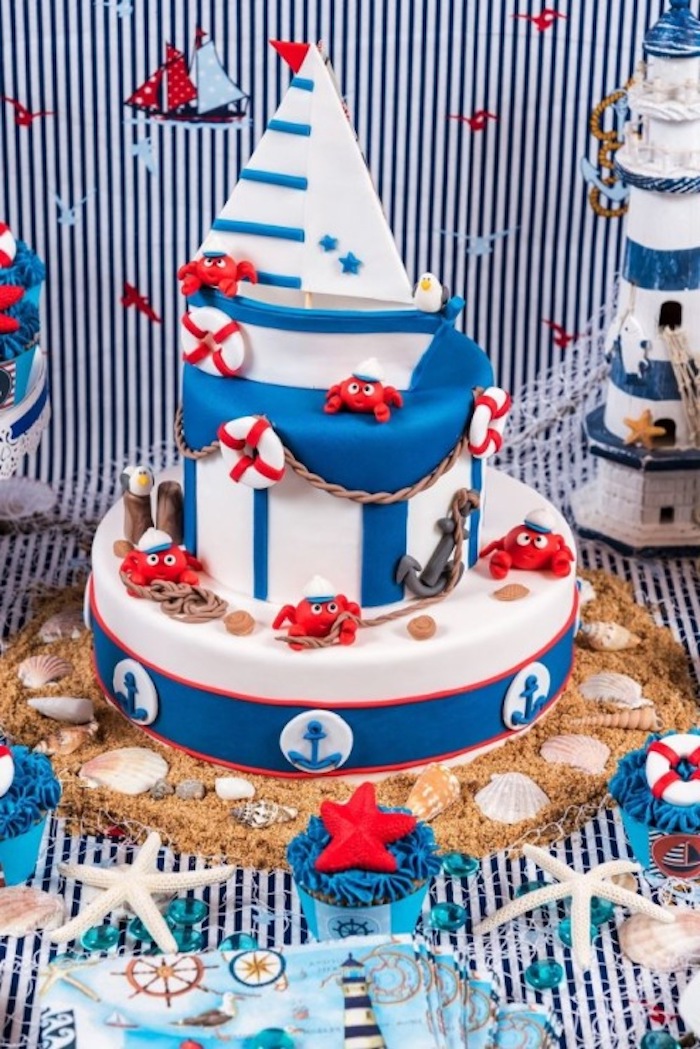 Owl love you – an adorable cake for a little princess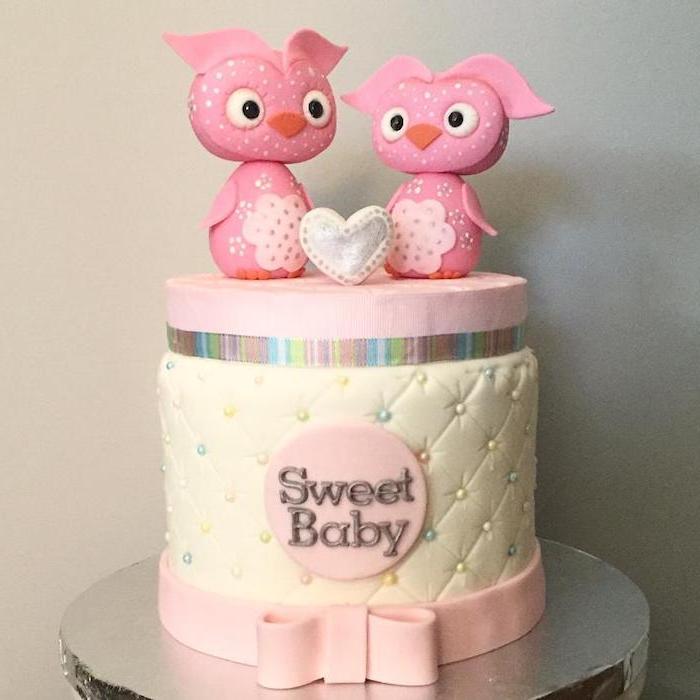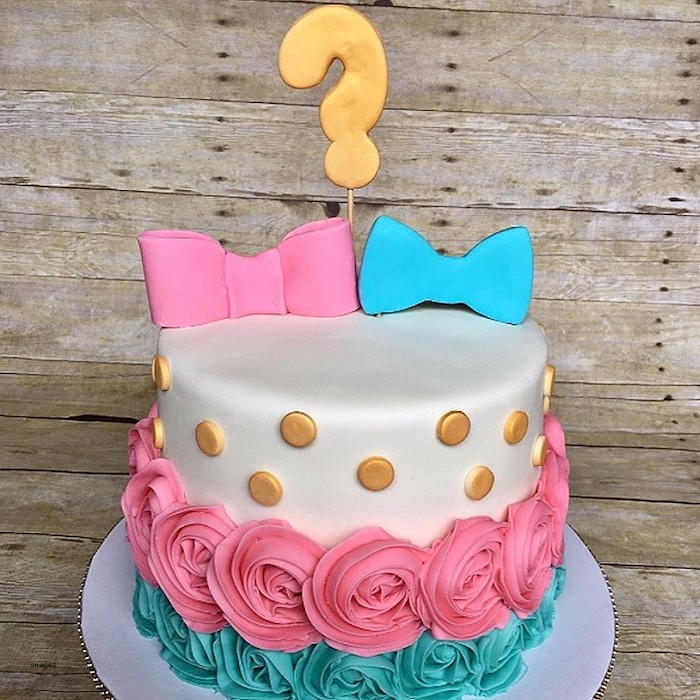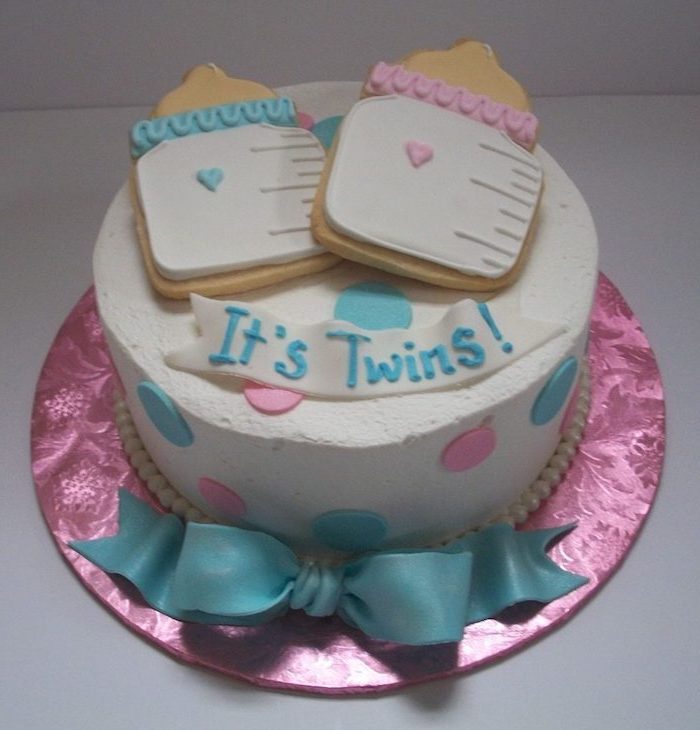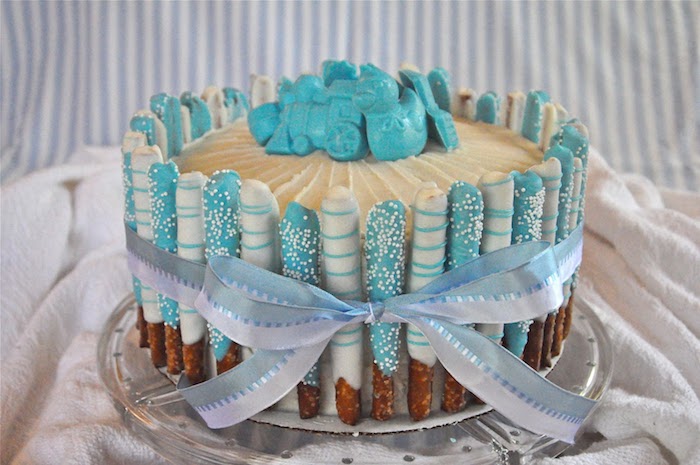 Baby shower cakes for boys and girls- a very original gender reveal cake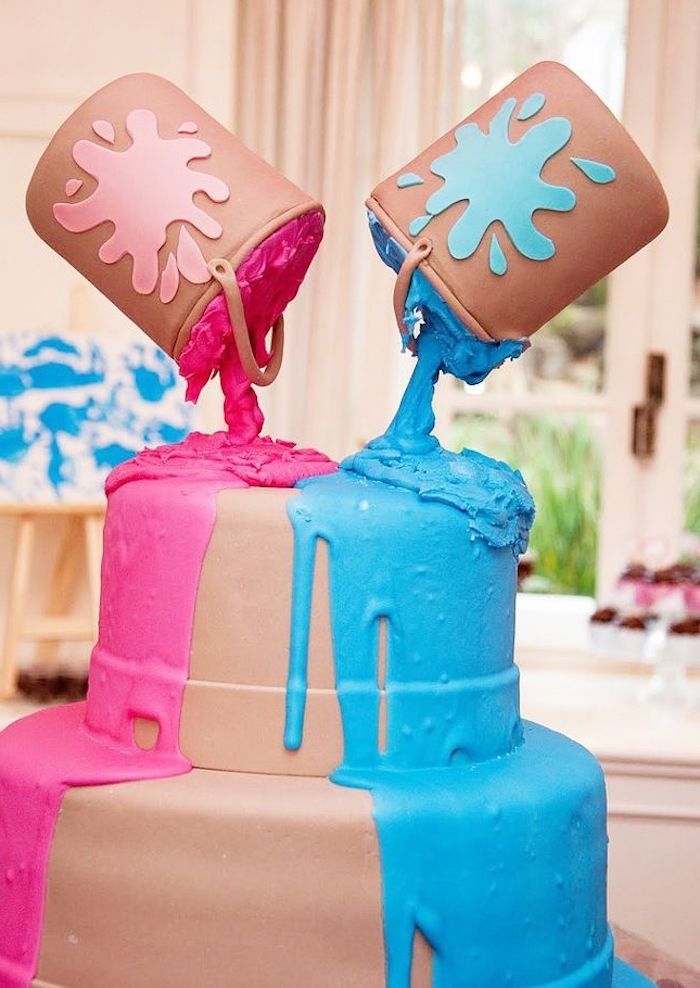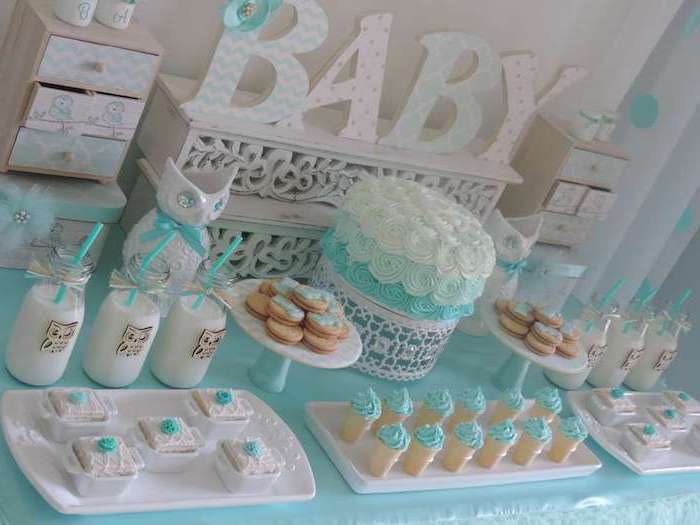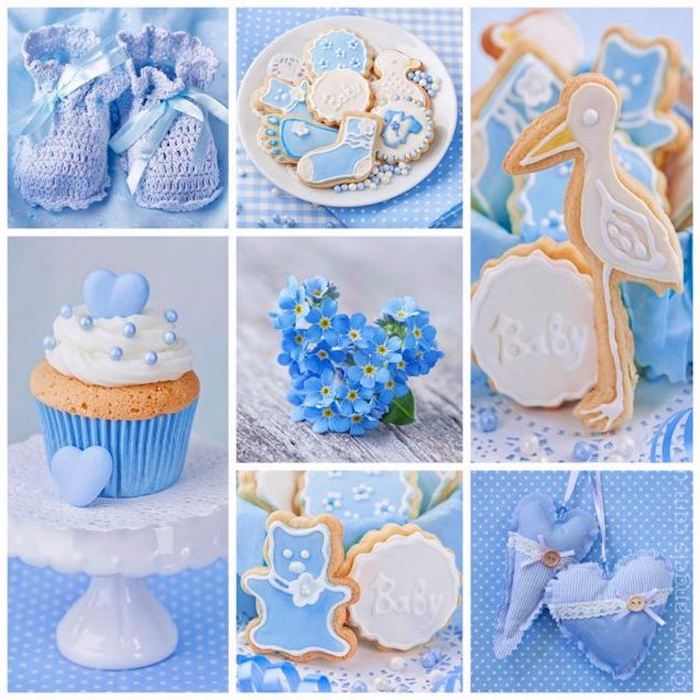 We hope you've enjoyed our selection! Have fun planning your beautiful and unique baby shower!