Eco Cleaning: How to make safe, eco-friendly cleaning products for every room
Love nature and want to make eco-friendly cleaning products at home? Then start by making eco cleaners for the whole house. Have you heard the expression: housework never ends? In this article, we'll check out the most common tricks for cleaning a variety of dirt and surfaces in practice. And because we're responsible for both our own health and the environment, we'll try out the most environmentally friendly ingredients and methods possible. But first, let's take a look at what cleaners we use at home and why it's better to choose eco-friendly cleaners for our home.
These eco cleaning recipes will help you clean every room in your home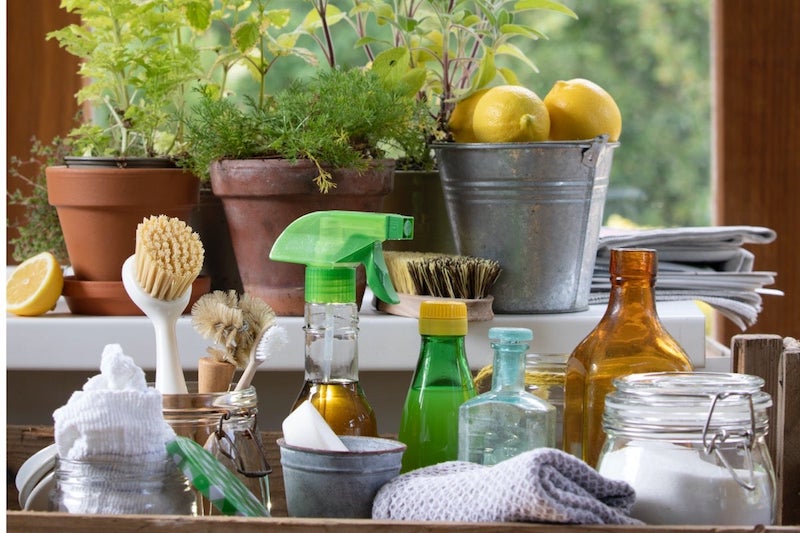 Chlorine and ammonium hydroxide (found in bleach and glass cleaners) – can cause respiratory problems.
Oxybenzone, parabens, triclosan (contained in most surface cleaners) – can cause skin problems.
Alkyldimethyl benzalkonium chloride and didecyl dimethyl ammonium chloride (contained in tile cleaners, antibacterial and disinfecting cleaners) – can cause reproductive issues.
Chemical-free cleaning is the best way to keep your home clean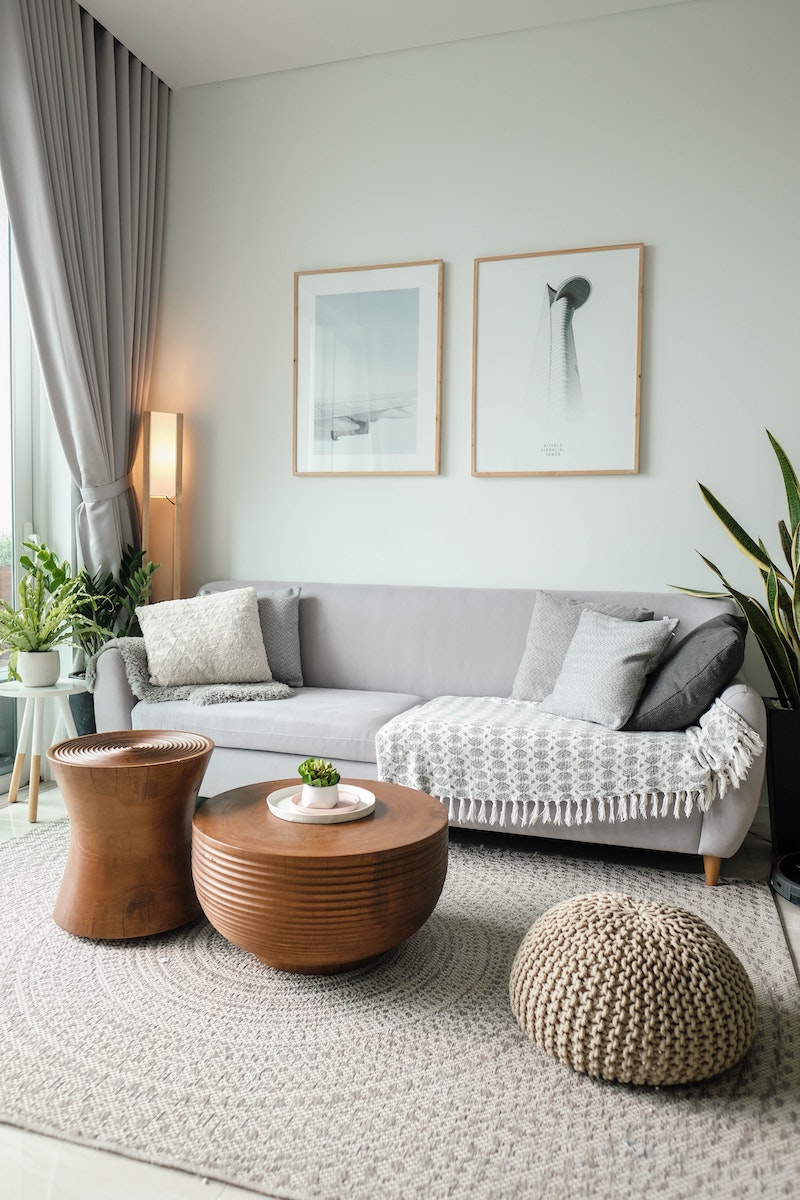 However, sustainable chemical-free cleaning brands are expensive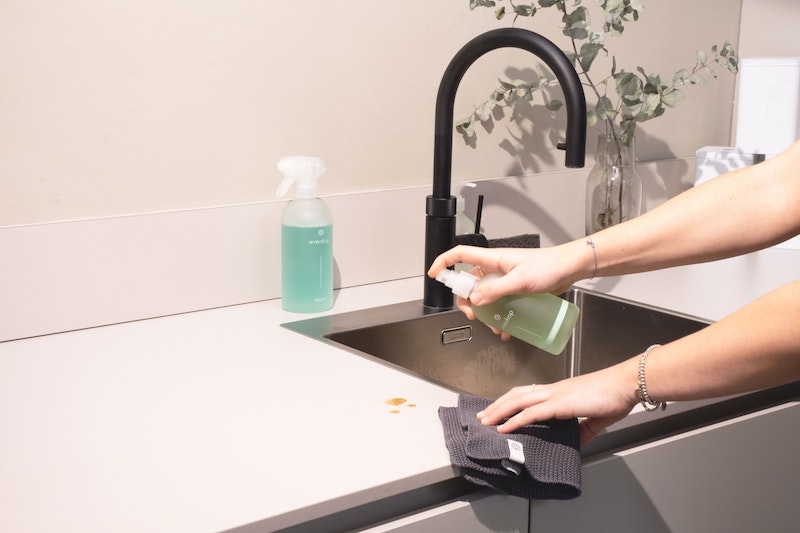 Can we replace harsh chemicals with eco-friendly detergents, and do they clean well?
The internet highlights several home cleaning ingredients that are cheap and safe.
Vinegar – has antibacterial and degrading properties.
Lemon – has antibacterial and bleaching properties.
Soda – has antibacterial, abrasive, and bleaching properties. Here is a complete guide for baking soda cleaning hacks.
You can keep your home clean with basic household ingredients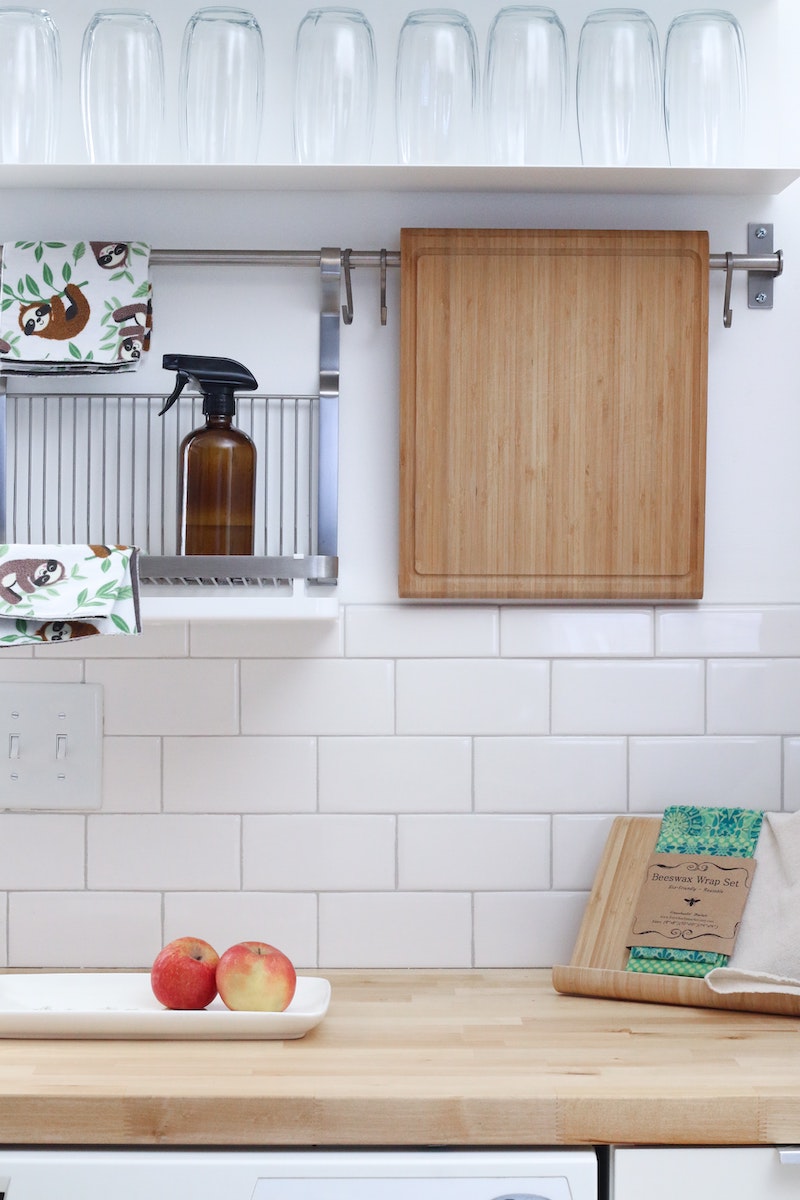 You can also replace single-use cleaning products with eco-friendly supplies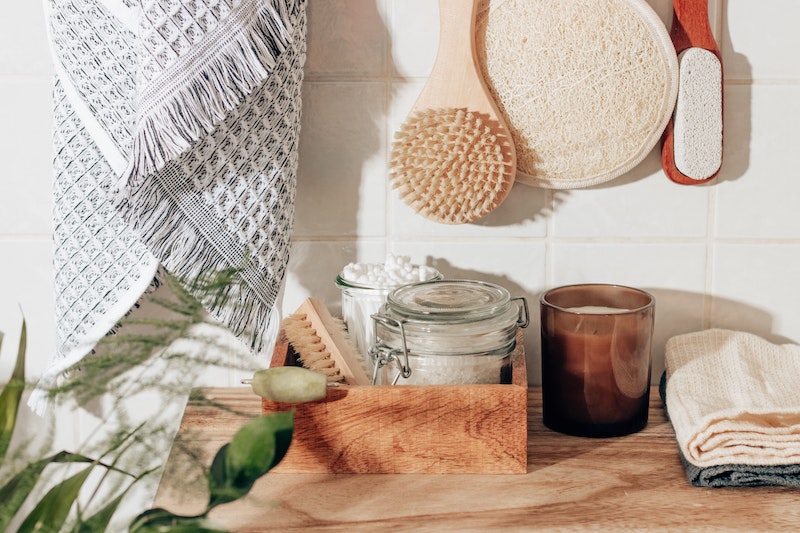 DIY homemade eco-friendly house cleaners
Safe homemade all-purpose cleaner
Ingredients:
1 tablespoon bicarbonate of soda
½ lemon
¼ cup apple cider vinegar
1-liter hot water
How to use: fill a spray bottle with the resulting liquid and let stand.
Lemons are great at removing greasy spots and keeping things fresh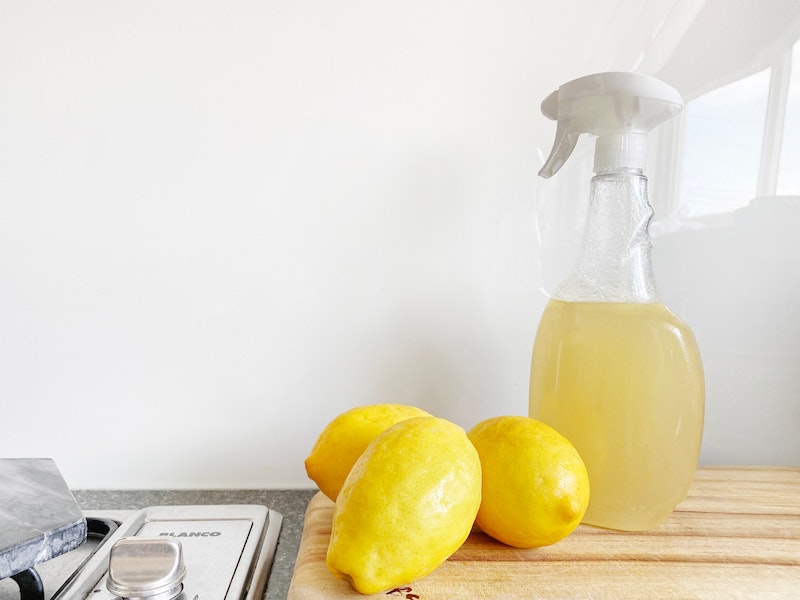 Refresh your refrigerator without waste and toxic chemicals
No matter how well we clean the fridge and close everything in it, sometimes smells of different foods creep in. To neutralize them, put a few teaspoons of bicarbonate of soda sprinkled with 10-12 drops of pure essential oil in a cute little jar. The baking soda absorbs the smells, and the essential oils give a light, unobtrusive fresh aroma. Try sweet mint and orange, or lemon.
Homemade oven cleaning solution
Ingredients:
½ cup baking soda
a bottle of apple cider vinegar
How to use: Mix all of the ingredients and apply thoroughly. Let your oven sit overnight, and wipe the cleaning solution with a cloth soaked in a little lemon in the morning.
This is an easy chemical-free oven cleaning solution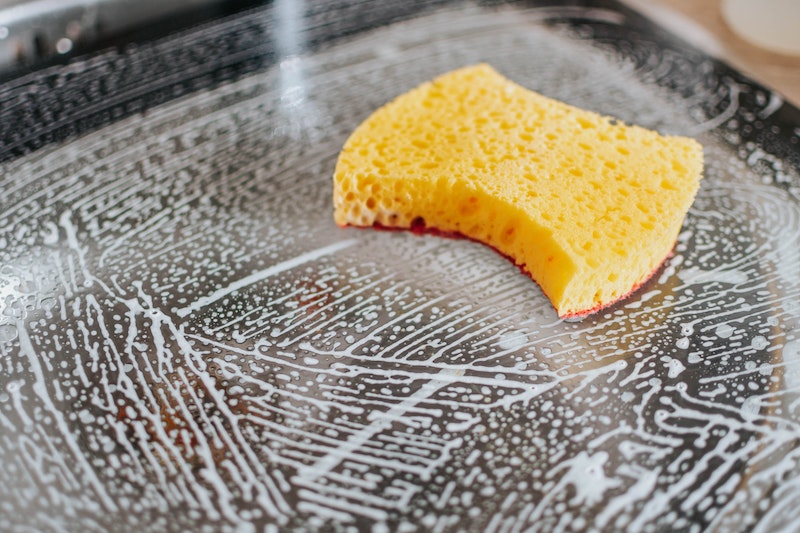 Homemade eco-friendly floor cleaner
Ingredients:
1 cup vinegar/citric acid
5 l of water
Gives a fresh scent and disinfects the floor at the same time.
Add your homemade cleaning solutions to empty glass jars to reuse them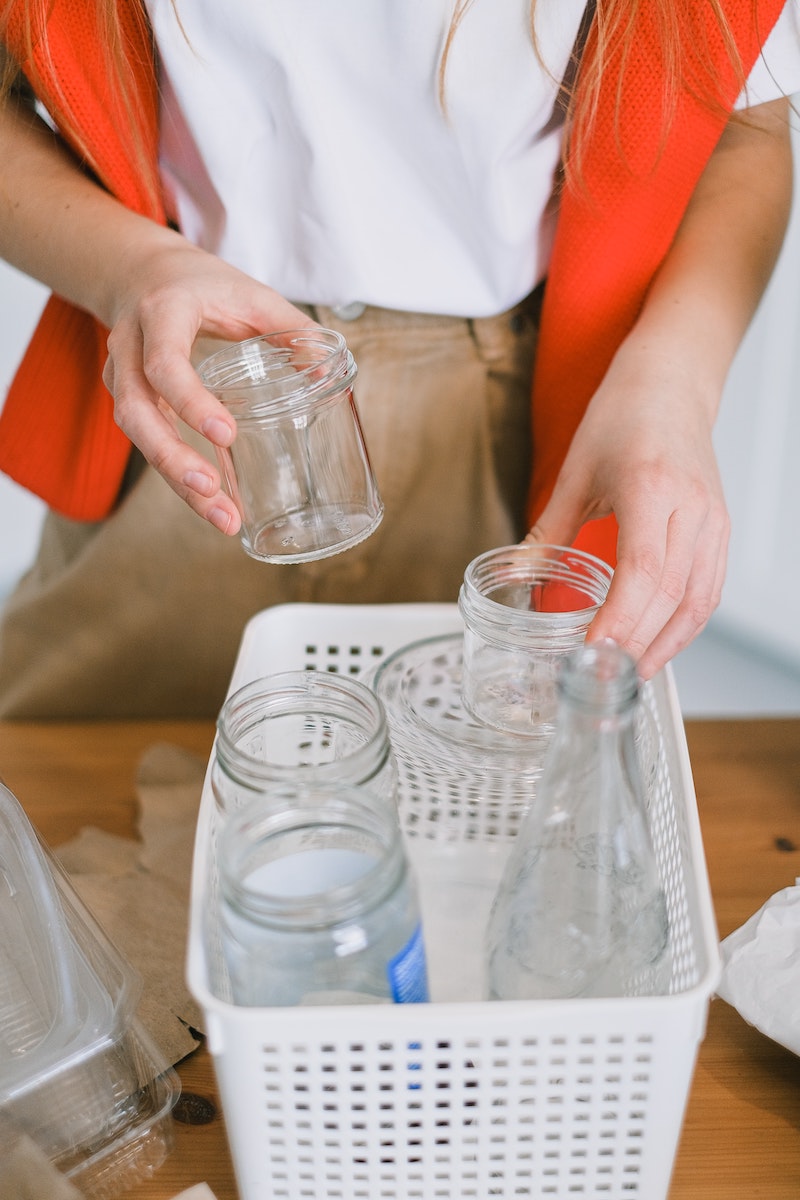 Homemade toilet bowl cleaner
Ingredients:
½ cup baking soda
1 cup lemon juice
½ teaspoon essential oil of choice
How to use: mix ingredients in a suitable container and scrub with a sponge.
Bath mirrors, taps, and shower
For these surfaces, you can use pure vodka on a plain cotton rag. The all-purpose cleaner recipe above also works great. Then, while they are still damp, you can go over them with a dry cloth, so no marks are left.
This cleaner will keep your toilet looking squeaky clean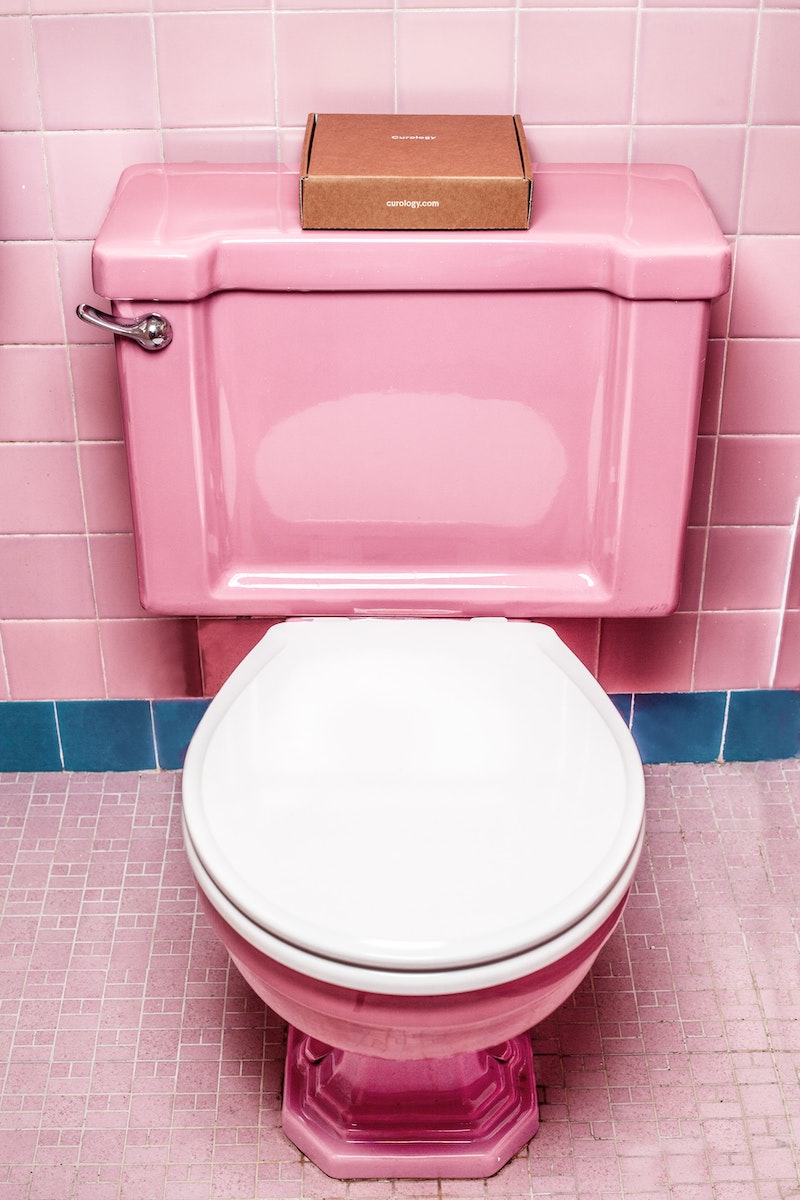 Cleaning solution for the microwave
Ingredients:
4/5 tablespoons vinegar
half a lemon
bowl of water
sponge
How to use: Pour the vinegar into the bowl, add the sponge and turn on the microwave for 5 minutes. Let it cool and wipe with a cloth. Leave the dishcloth in the sink to cool down, then turn on the water and drain it. If you want to see more microwave cleaning hacks, check our article for microwave cleaning hacks and tips.
Add this solution to a reusable glass bottle and deep clean your microwave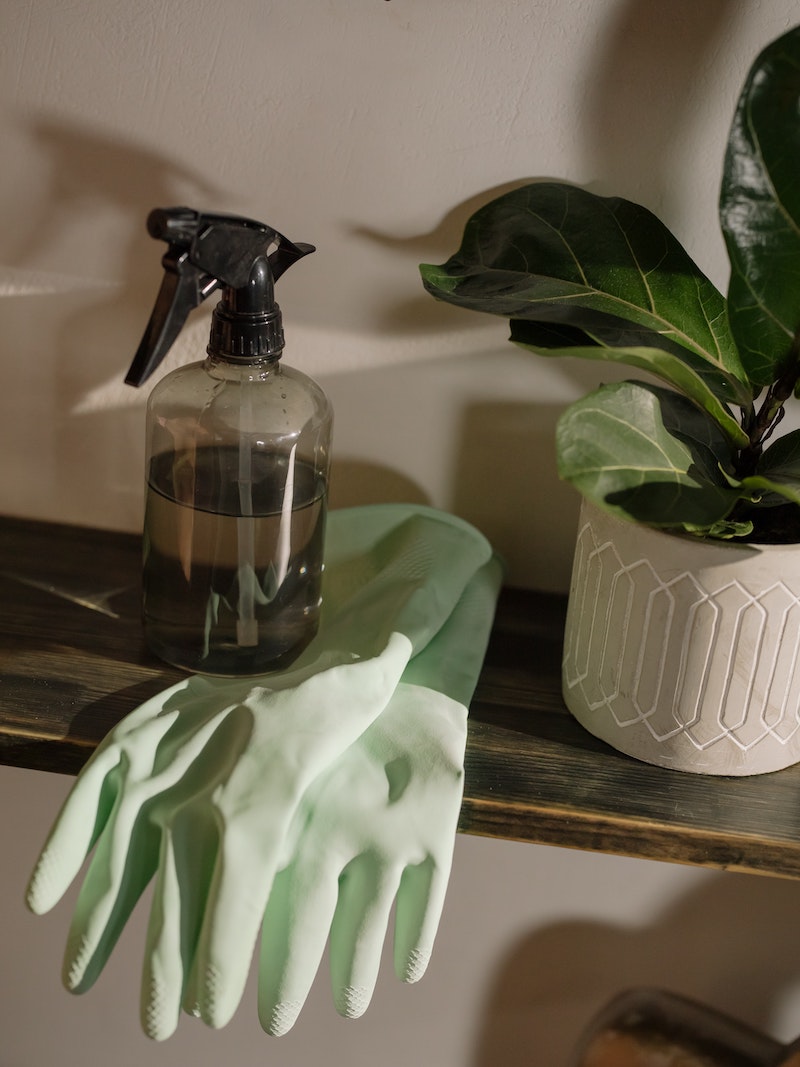 Homemade solution for scale
Ingredients:
How to use: Soak the sponge in vinegar and cover the affected area, or soak in a vinegar solution with water if possible.
Use reusable eco-friendly tools for better eco cleaning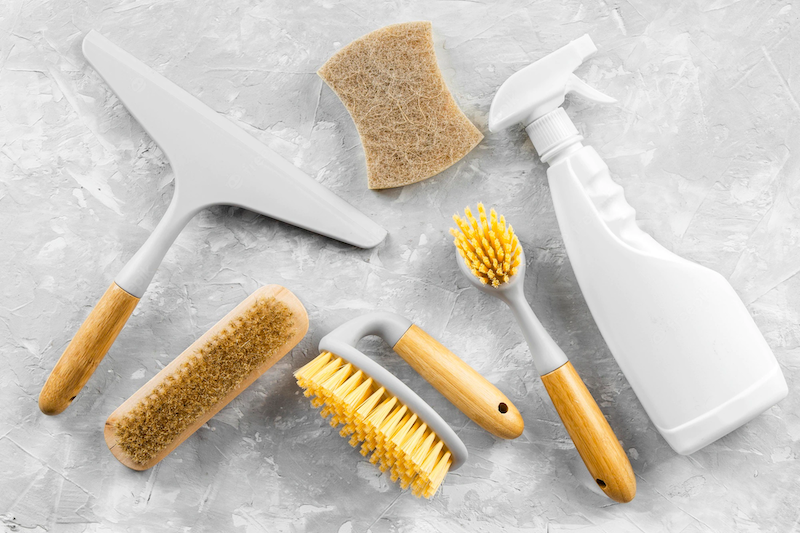 Eco-friendly cleaning tricks
The basic rule when cleaning is to clean from top to bottom. Here is a beginner's guide on how to clean every room in your house!
Easily remove scratches on walls with a school eraser.
Clean your cooker hood easily by dissolving 2 packets of baking soda in hot water and immersing the hood, letting it sit for about 30 minutes.
Freshen white laundry by adding a tablespoon of baking soda to the laundry detergent.
Remove pesky greasy spots by sprinkling the spot generously with salt and waiting for it to soak in. Then wash normally.
Clean and give shine to metal surfaces by dipping a cloth in rubbing alcohol and wiping.
Unclog the drain harmlessly by flooding the drain with baking soda and adding vinegar. Wait a bit and run hot water.
Clean your silver at home instead of going to a jeweler by dipping the silver in boiling water with baking soda, vinegar, and a ball of cooking foil. Wait 5/10 minutes for it to set.
A 1/2 lemon rubbed in salt will clean and refresh wooden cutting boards.
You can easily make your own hand sanitizer at home!
Freshen white laundry by adding a tablespoon of baking soda to the laundry detergent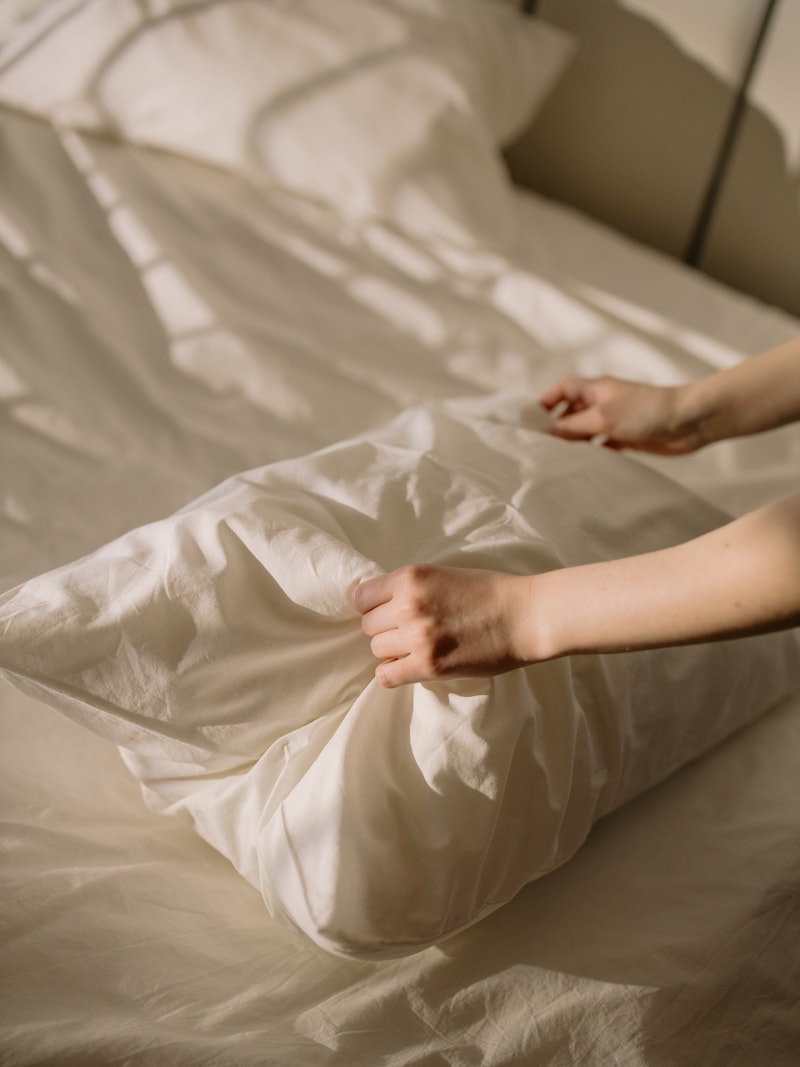 And some more eco tricks for easy cleaning
Hinge cleaner removes paper label residue and markers on walls, as well as furniture.
Make your own kitchen cleaning wipes by combining equal parts lemon/soda/vinegar/liquid soap/alcohol and dip a kitchen roll in the mixture.
Citric acid/vinegar/oil cleans wooden surfaces.
Vodka/essential oil/mint/water instead of freshener.
Water/ citric acid/ thyme disinfects smooth surfaces.
A teaspoon of liquid soap/teaspoon of citric acid/cup of warm water/teaspoon of baking soda – dip a cloth and clean with it.
Wondering how to clean a cast-iron skillet? Check our ultimate guide on cleaning a cast-iron skillet.
Use this homemade window cleaner for sparkling windows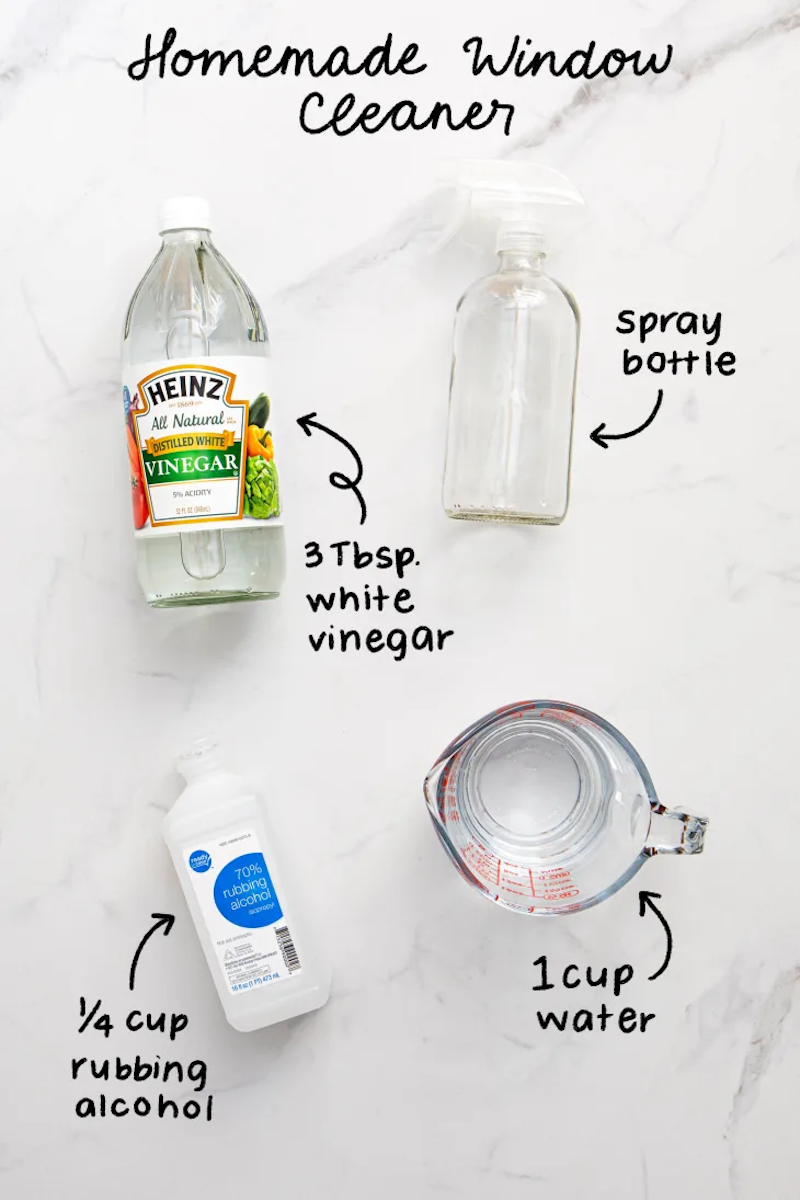 Treat greasy spots with this homemade grease cleaner
This bathroom cleaning solution is super easy to make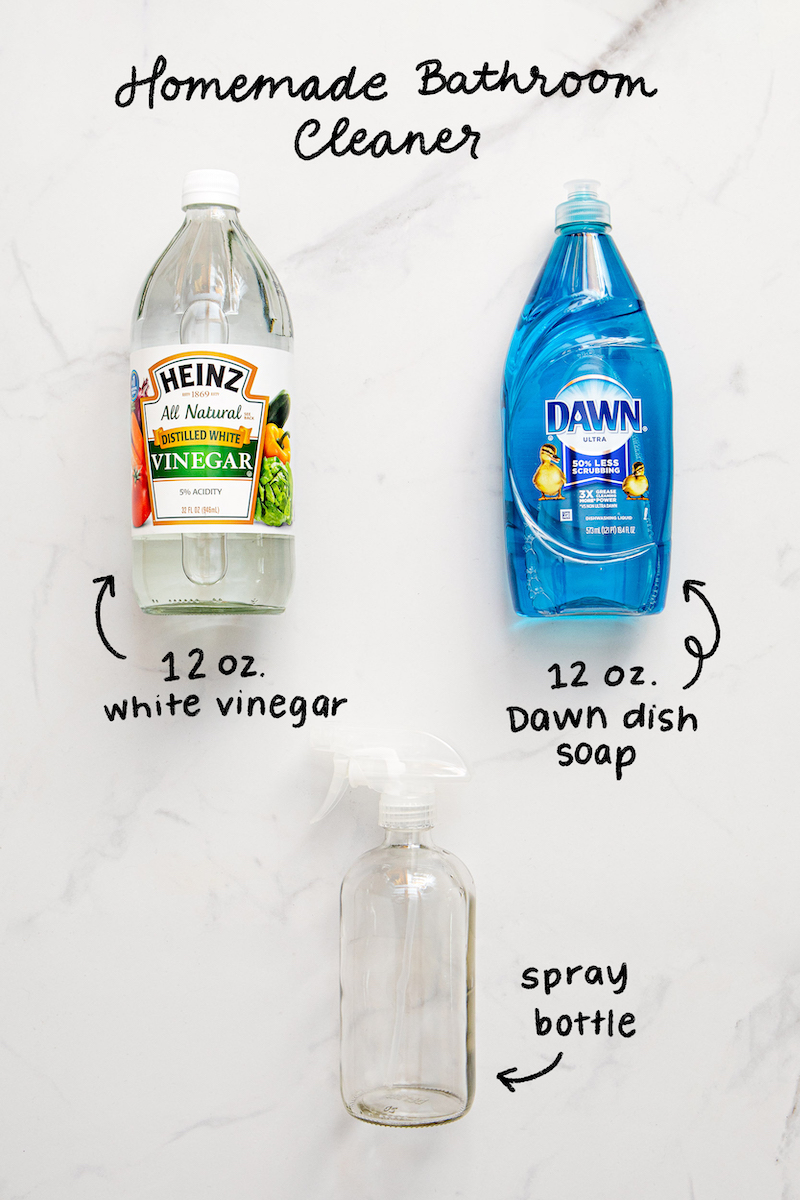 Try this homemade cleaning spray recipe with orange peels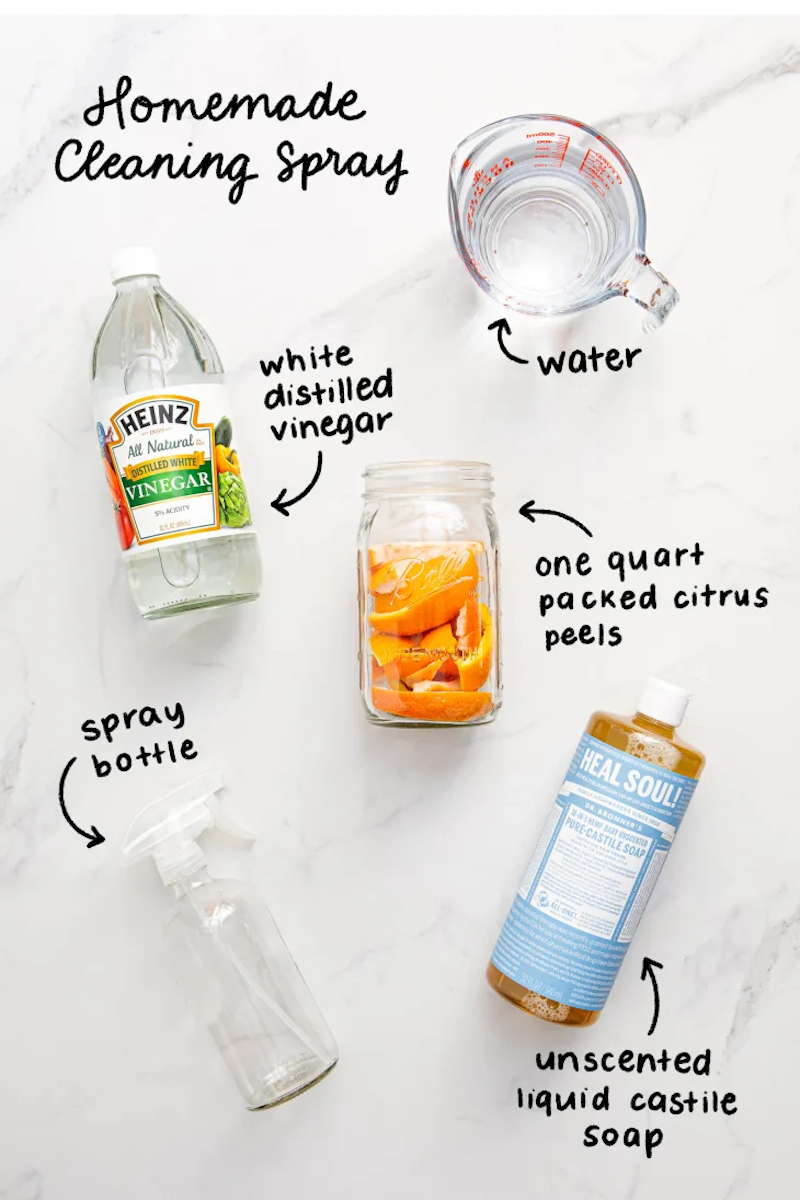 Frequently Asked Questions
Do homemade eco cleaners clean well?
The ingredients in eco detergents are weaker than chemical ones, and cleaning will require more effort. Moreover, eco cleaners are much less harmful to the environment.
Do eco cleaners kill germs?
Ingredients like lemon, soap, and vinegar according to experts in the field kill up to 80% of known germs, soda alone, for example, kills less.
Do eco detergents cause allergies?
Some ingredients in the recipes in this article might cause allergic reactions in sensitive people, such as baking soda, lemon vinegar, rubbing alcohol, etc.
Try out these eco-friendly cleaning recipes for a sparkling home