---
Along with your swimsuit, towel, and hat, you will also have to take some food for the beach, right? But what should you bring as a snack so that you don't bloat, the sun doesn't spoil it, and most importantly – you feel energized and light after eating it? When you first hear beach food, your first association might be with corn, pretzels, donuts, pizzas, sandwiches, and other not-so-healthy foods. There is no question that they are delicious and super easy to prepare and snack on, but they can also ruin your vacation. How? These foods can bloat you and upset your stomach, and you can never be a hundred percent sure of the quality and conditions in which they were stored. And, this is actually extremely important, especially during the summer months since temperatures are dangerously high, and the humidity helps the bacteria that cause food poisoning to multiply. To avoid potential food-related issues, you should pay special attention to what you eat on the beach. So, here is our list of the healthiest (and most durable) snacks to bring to the beach, according to nutritionists.
Let's see which are the best snacks to bring to the beach, according to nutritionists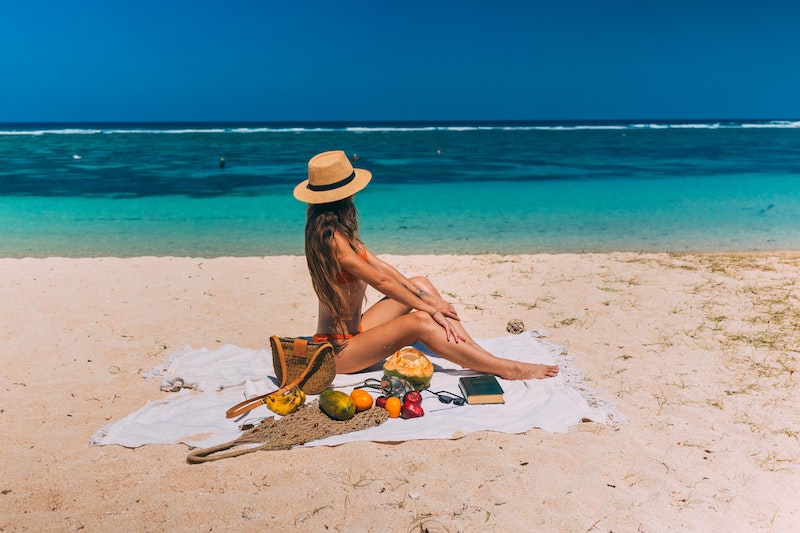 ---
#Vegetable Sticks
These healthy, crunchy vegetable sticks will take you no longer than 5 minutes to make. Take a cucumber, baby carrots, and green and red pepper and cut them into sticks. Put them in a box, a jar, or preferably a cooler bag. This way, you will have healthy beach food that is packed with vitamins and minerals. These veggie sticks will also help with extra hydration (they contain a large amount of water) and protect your skin from the sun. This makes them a must on your menu at the beach. You can also take a delicious dip for them, like some hummus or olive paste.
Vegetable sticks are an amazing snack for the beach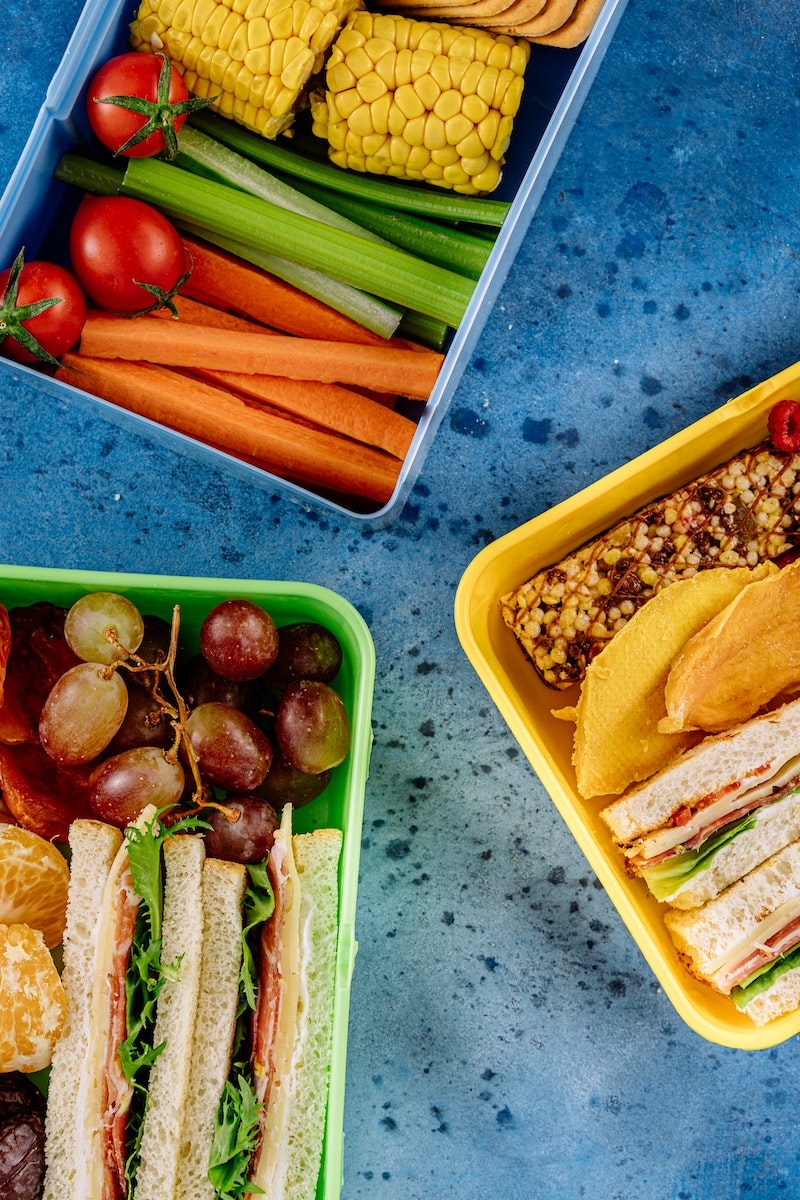 #Sweet Potato Chips
If the high temperatures don't help to reduce your hunger, but on the contrary – you get even hungrier at the beach, then delicious red potato chips may be the solution for you. Sweet potatoes are an amazing healthy substitute for potato chips. They are low in fat, full of beta-carotene which is very good for the eyes, and rich in magnesium, fiber, and other beneficial vitamins and minerals.
Vegetable chips are a great alternative to ordinary greasy potato chips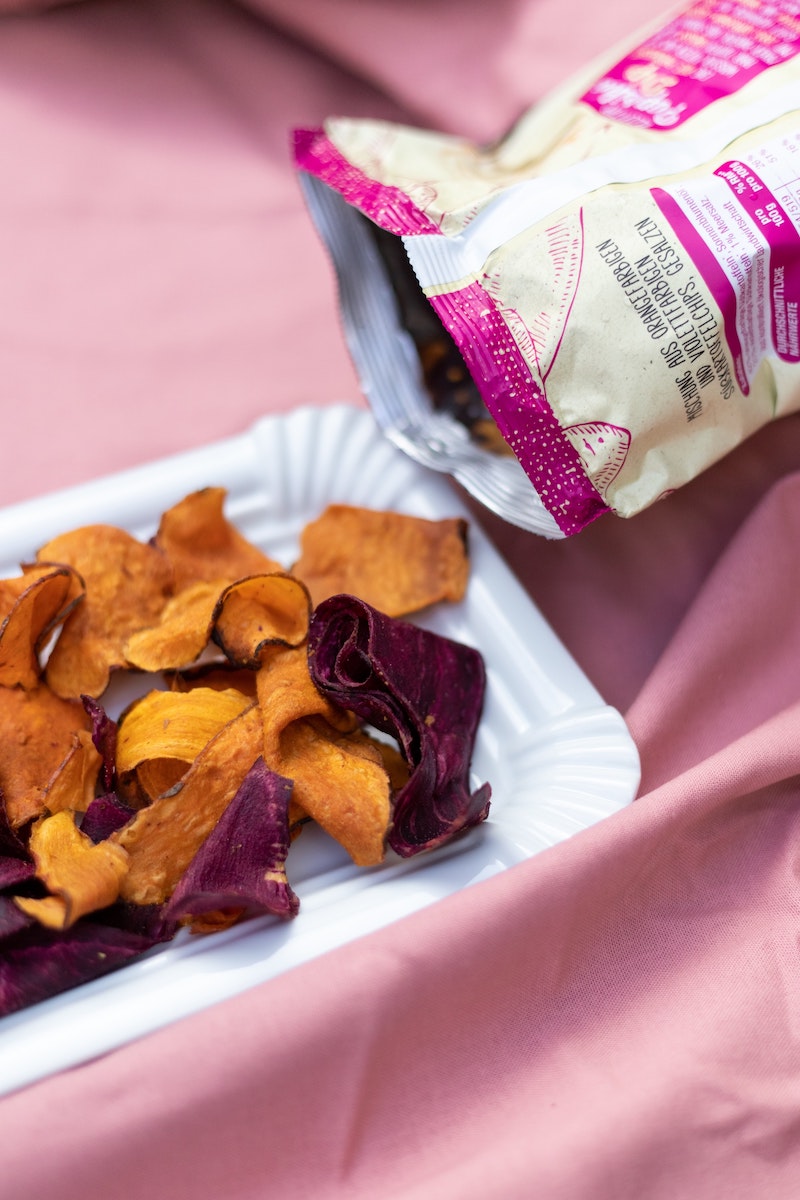 #Lots of Drinks
We have mentioned many times the importance of hydration for the body, especially at higher temperatures. You need to get the right amount of water throughout the day. This is not to be overlooked, as your body is made up of about 70% water. Under the influence of many factors and high temperatures at the beach, your body loses a large amount of water, and you have to replenish it constantly! So, stock up on your favorite drinks. We suggest that you try some of these super hydrating drinks that are not just water like coconut water, chia water, ice tea, and more! Or, try some of these delicious non-alcoholic summer mocktails!
The more you hydrate, the better your body will feel at the beach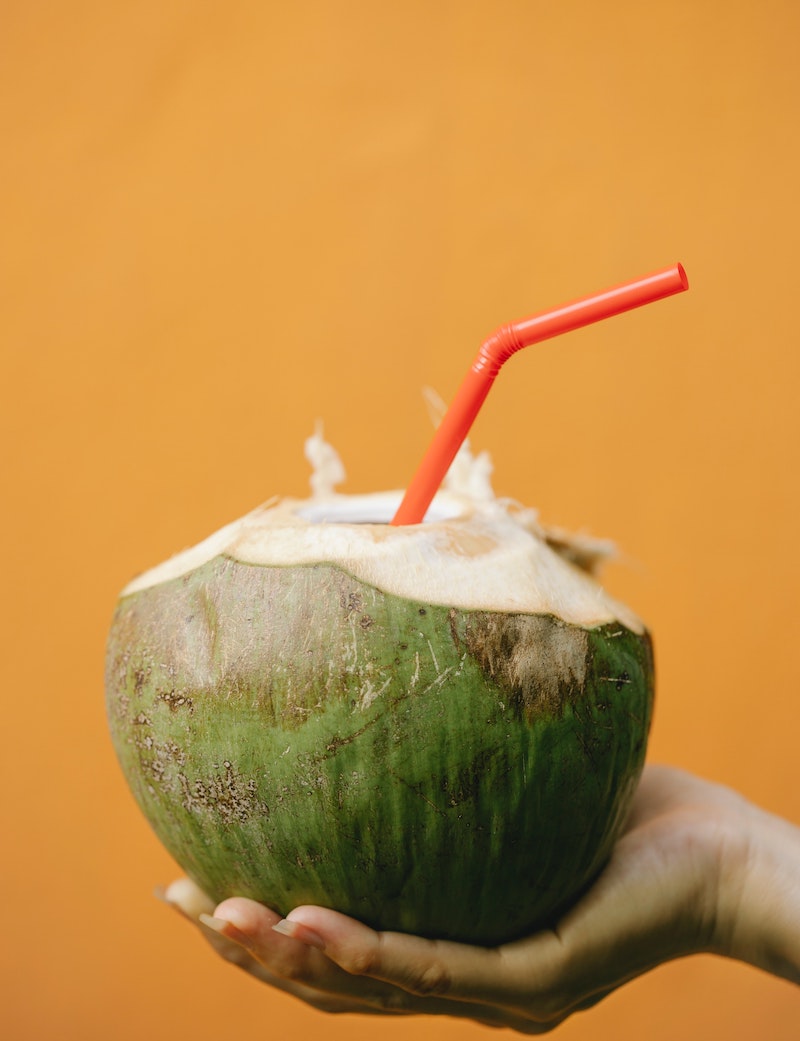 ---
#Hummus
As we mentioned above, hummus and vegetable sticks are one of the best combo snacks to bring to the beach. Hummus contains a lot of fiber and protein, and it holds up well on the beach. It is preferable to prepare it at home, but if you are in a hurry you can get one from the store. We always advise putting all of your beach snacks and drinks in a special cooling bag, so they actually last all day. And if you are feeling in the mood to make something special, try these unique hummus flavor combinations!
Experiment with different hummus combinations for your next beach picnic
Pair the hummus with vegetable sticks, avocado, and olives, and you have a romantic beach snack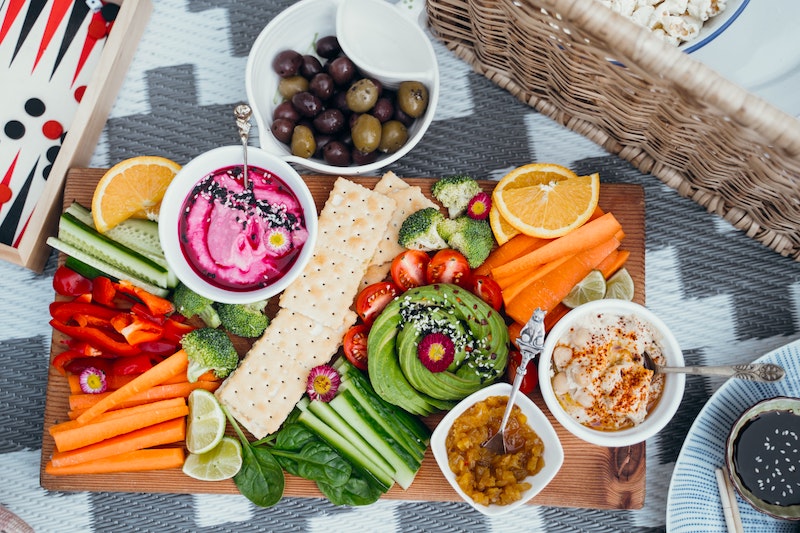 #Nuts
Nuts are so easy to carry and store at the beach. They do not need low temperatures, and they also contain protein, fiber, and lots of healthy fats. It is a good idea to consume nuts in their raw form. Try bringing some walnuts, almonds, cashews, peanuts, cranberries, or another favorite nut of yours in a little bag. Be sure to not go overboard with nuts, as they contain quite a large amount of calories.
Nuts are the easiest food to bring to the beach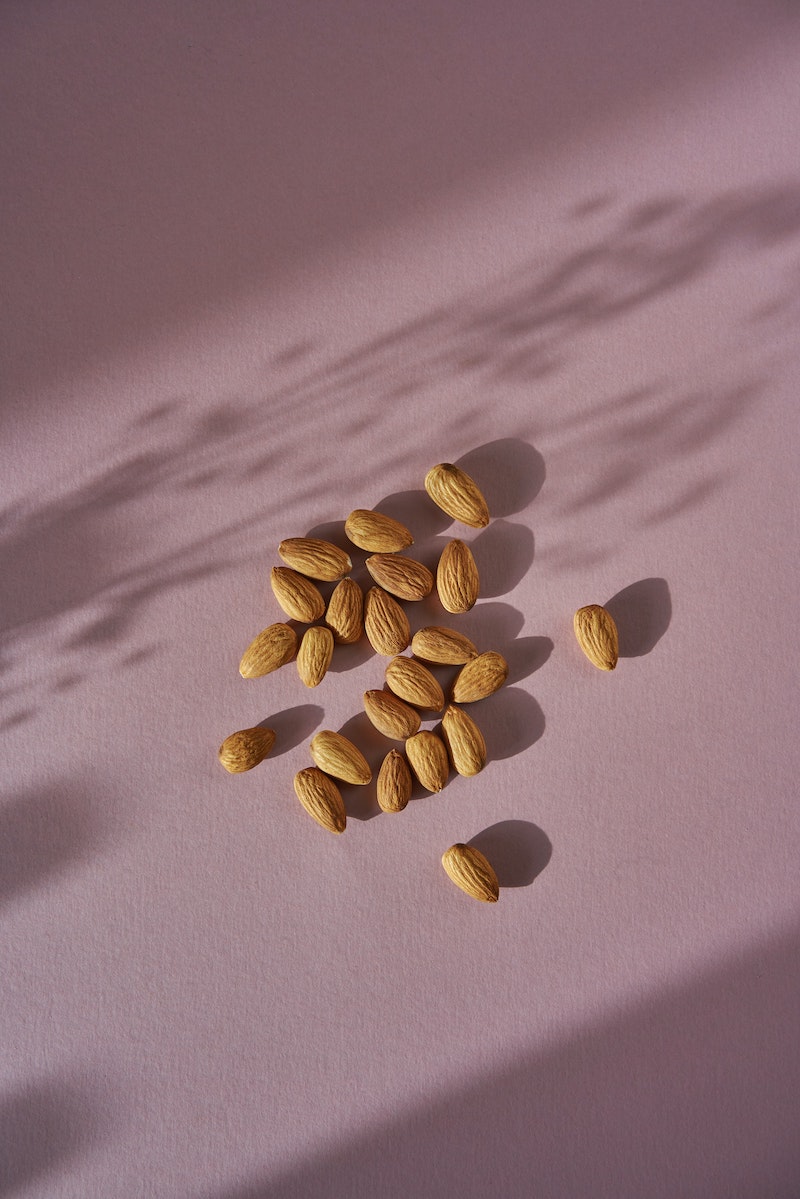 #Fresh Fruit Skewers
Apple, nectarines, cherries, pineapple, mango, kiwi, and bananas – will all make a great treat at the beach. Fruits contain so many beneficial substances and also water, which is very important, especially on the beach. What's more, they also have fruit sugar that will satisfy your sweet tooth. Plus, they won't put extra strain on your stomach, unlike dairy products, for example. To make a fruit skewer, you will need to cut your favorite fruits in advance, put them on a skewer and freeze them in the freezer. The next day you will have a delicious fruit "ice cream". The only restriction is that you should store them in a freezer bag. Here are the best summer fruits for your skin, according to nutritionists.
Cut up your favorite fruits, and make them into frozen fruity skewers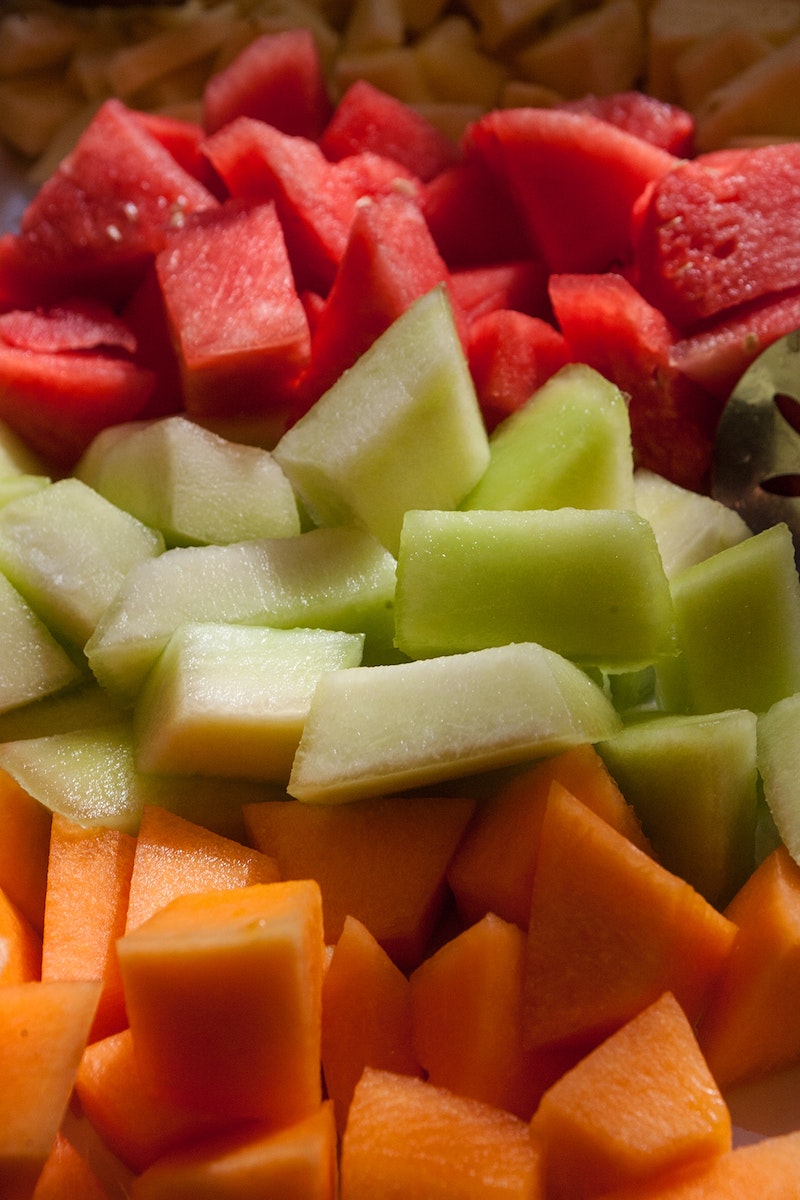 #Salad
It won't cost you much effort to prepare a delicious, filling salad for the beach. Since it is not very convenient to eat leafy greens in such conditions, you can go for quinoa, chickpeas, couscous, lentils, cauliflower rice, etc. Add some solid vegetables such as cucumber or avocado, which are rich in healthy fats, add some red onion and corn, and you are done!
A salad with the right grains and vegetables is perfect for a beach day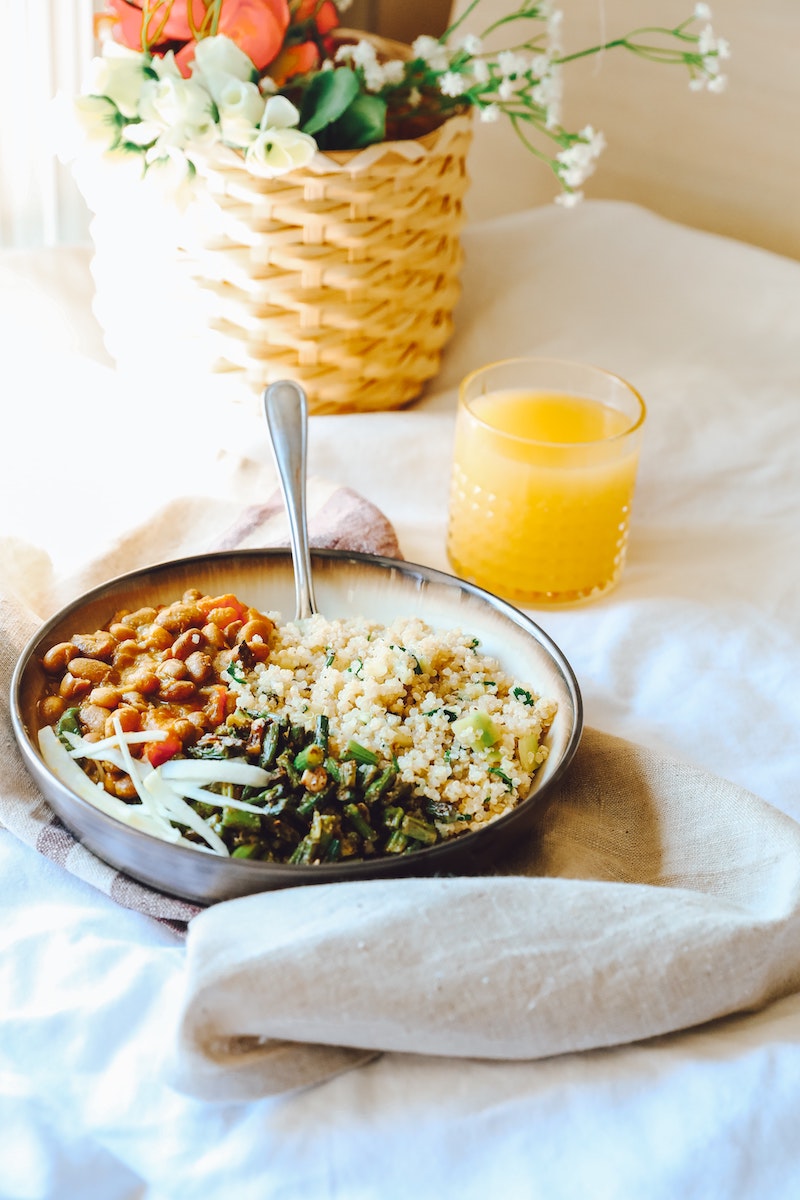 Sources
Delish ©
Edna ©