10 Super Hydrating & Delicious Drinks That Are Not Just Water
Repeat after us – HYDRATION IS KEY! Especially in the hot summer months. It is important to stay well hydrated during the summer, not only to quench your thirst, but also to keep you energized, healthy, and recharged throughout the day. What's more, good hydration is what keeps your skin soft, plump, and super hydrated! There are many delicious and healthy drinks that are an excellent alternative to a simple glass of water that will also satisfy your taste buds. So, if you want to keep hydrated this summer, but are bored of good old water, here are some delicious alternatives: These super hydrating beverages are full of electrolytes, vitamins, probiotics, and minerals that your skin and body will absolutely love!
Are you bored of plain water? Here are the most hydrating summer drinks to try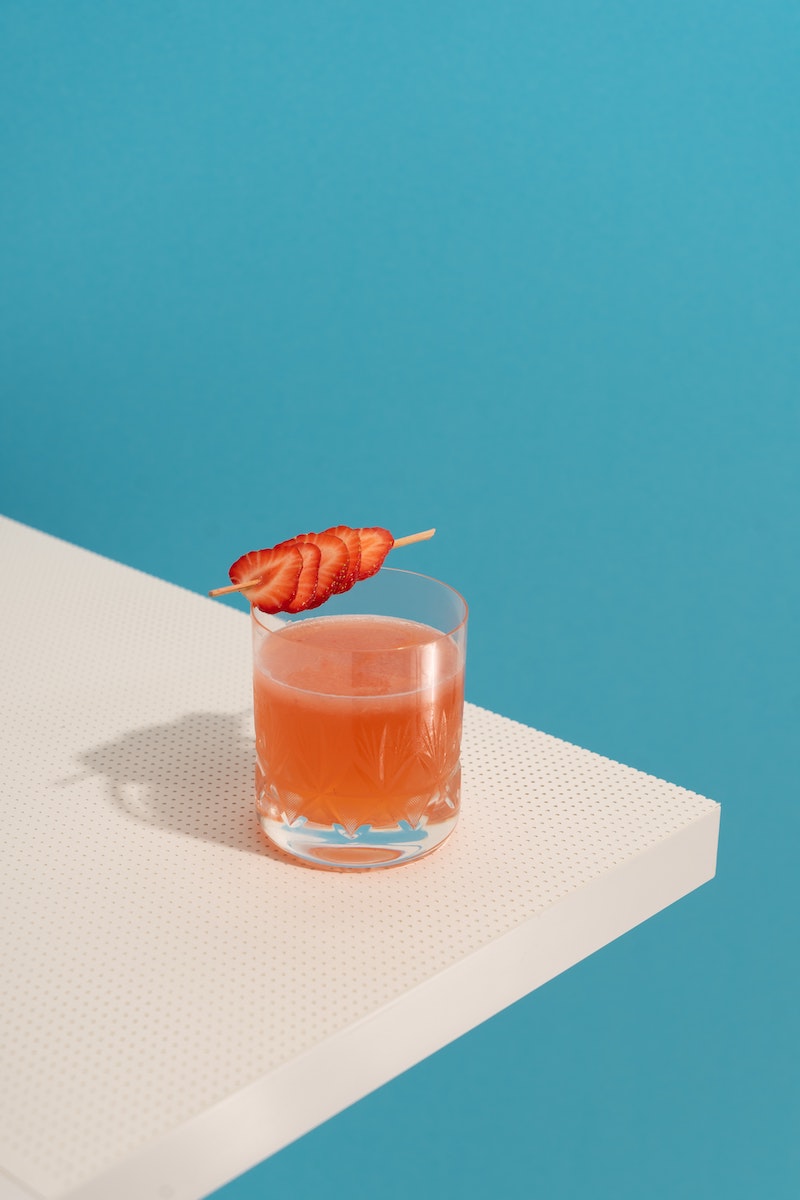 These are the most hydrating and delicious drinks you can sip on all summer long:
#Coconut Water
You may already know that coconut water is undoubtedly the best hydrating drink. It is low in calories, rich in potassium, and has much better qualities than regular water. Coconut water is also referred to as living water, and this is no coincidence. There is no better drink than coconut water in terms of recovery after physical exertion. What's more, its composition has been proven to be similar to that of blood and is very easily absorbed by the body. So, get yourself a delicious coconut and crack it open.
Coconut water is the ultimate hydrating drink for the summer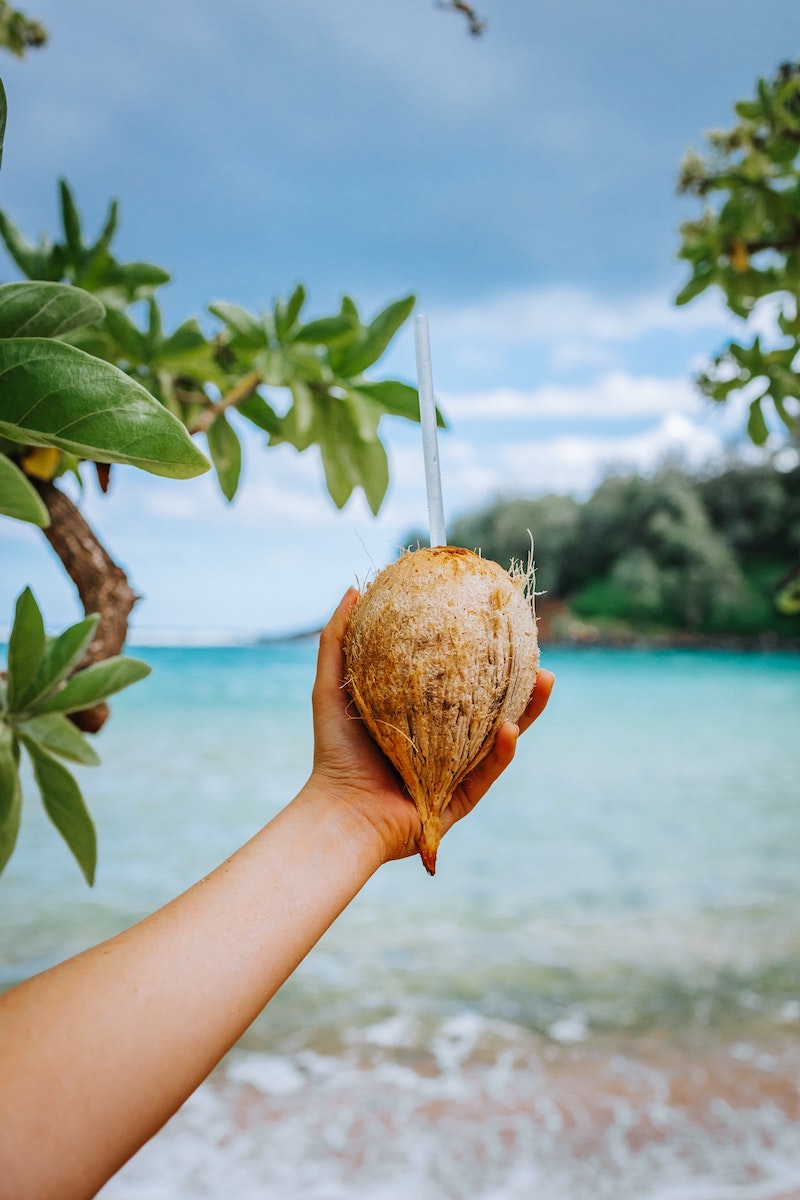 #Aloe Water & Aloe Vera Juice
The aloe vera plant is a  notorious superfood. It is rich in antioxidants and has powerful regenerative properties. It also helps detoxify the gut and has numerous appearance benefits such as a glowing and radiant complexion. You can add a few pieces of fresh aloe vera to some water, or drink freshly squeezed juice from the plant to take advantage of its super hydrating properties. Aloe is very rich in antioxidants, vitamins, and folic acid. The antioxidants in aloe protect cells from damage caused by external factors – wind, cold, and the sun. What's more, aloe juice is also suitable for intake by diabetics, as it reduces blood sugar levels.
Aloe vera juice and water are the perfect post-beach drink to hydrate you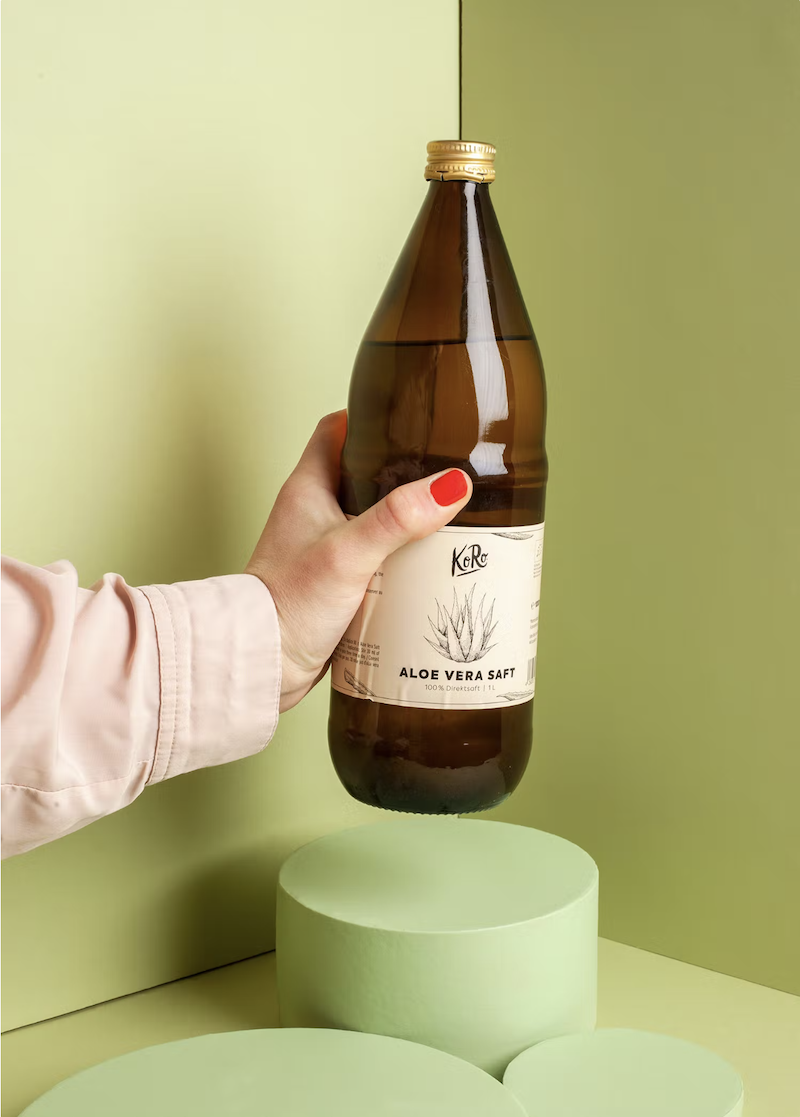 #Watermelon Juice
According to nutrition experts, watermelon is a very hydrating food choice, coming in at 92 percent water. It is actually one of the best summer fruits for glowing skin! Watermelon can be eaten on its own, but for a fruity, summertime delight, combine it with ice, water, and a dash of lime juice for a chilly homemade slushie. Watermelon is also high in lycopene, an antioxidant found in red fruits and vegetables, and studies have linked lycopene consumption to lower blood pressure and other health advantages!
Watermelon juice is a delicious fruity drink to keep you hydrated in the heat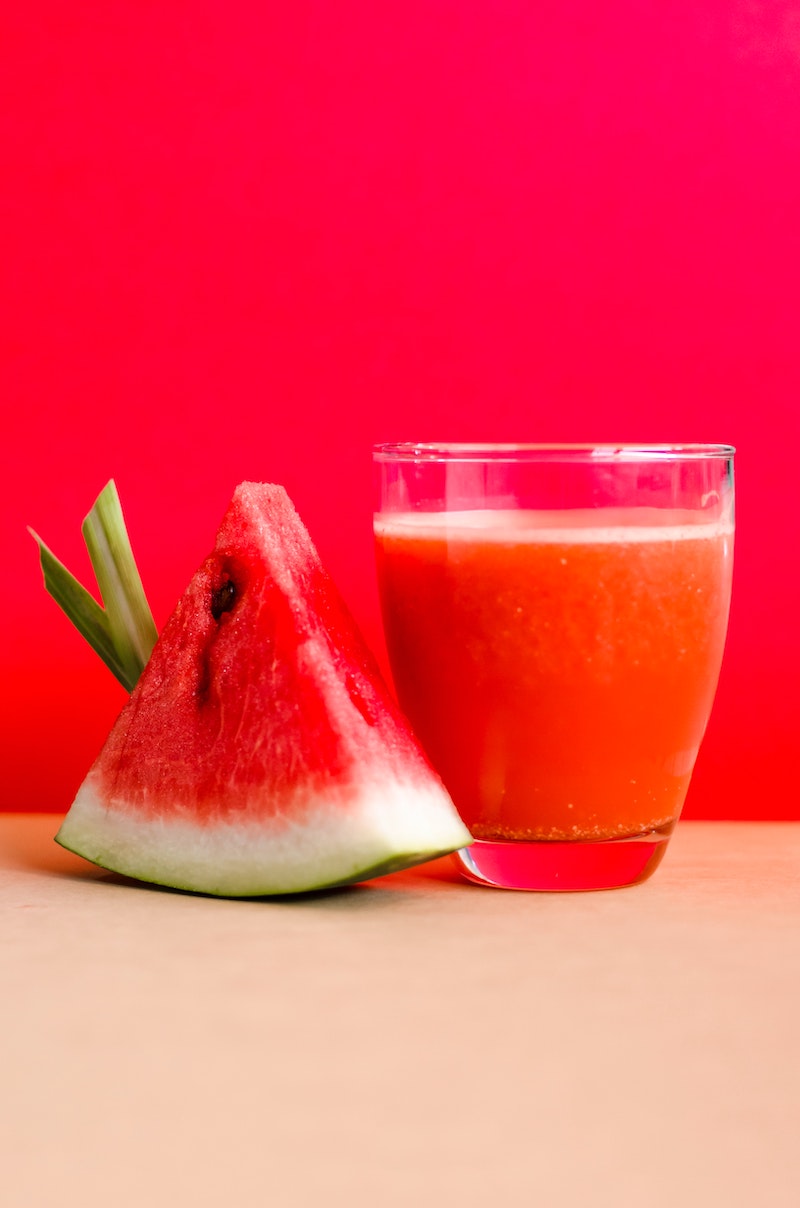 #Chia Water
The best way to consume chia seeds is to soak them in water and just drink them. Chia seeds can absorb up to 10 times their weight in water. They also swell and absorb it in just minutes, making chia water a wonderfully hydrating and energizing drink. What's more, chia seeds are extremely rich in fiber and omega-3 fatty acids. And because of their cool ability to absorb water like no other, they will hydrate your body in an excellent way!
Did you know that chia water is super rich and fiber and omega-3 fatty acids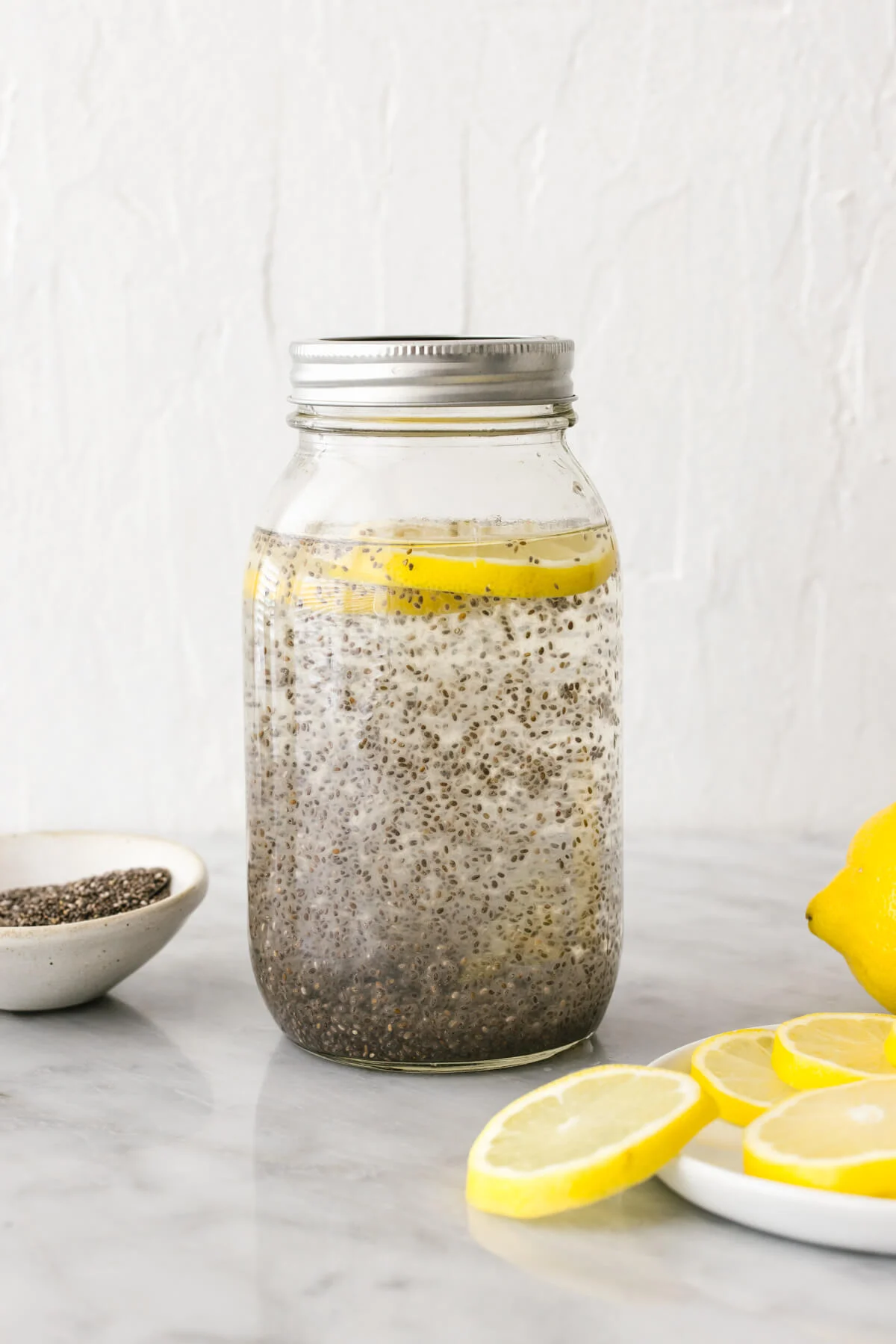 #Green Juice
Blend your favorite greens into a naturally water-packed smoothie for a nutrient-dense post-workout breakfast or mid-afternoon pick-me-up. Just blend some water-rich vegetables such as spinach, kale, and lettuce. Then add your choice of milk— cow's, almond, cashew, or oat are all great options—and top with a scoop of protein powder and/or nut butter for more protein and flavor. In just one glass, you will get a powerful healthy explosion of greens, water, and protein.
Green juice for breakfast is a great way to start the morning and keep hydrated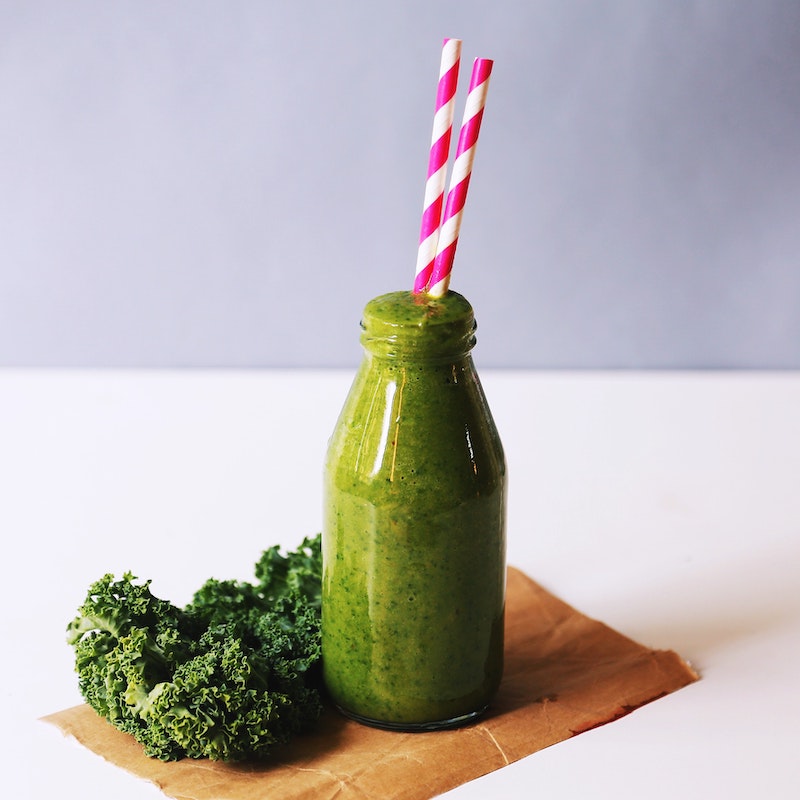 Here is our recipe for the ultimate green juice
#Lemon Water
Lemon water is perhaps one of the most hydrating drinks that is recommended for daily consumption. This drink will keep you hydrated and provide you with your daily dose of vitamin C. Lemons also contain valuable antioxidants that cleanse the liver and take care of heart health. What's more, lemon water protects the cells from harmful oxidation, regulates the absorption of fats and carbohydrates, and helps in the formation of new cells in the body. Water with fresh lemon juice is a natural antiseptic – it prevents harmful bacteria from food from entering the body. Without a doubt, lemon water is among the best hydrating drinks, with strong cleansing properties. It will make your skin glow, and your body toned and refreshed.
Lemon water is a super easy drink with lots of health benefits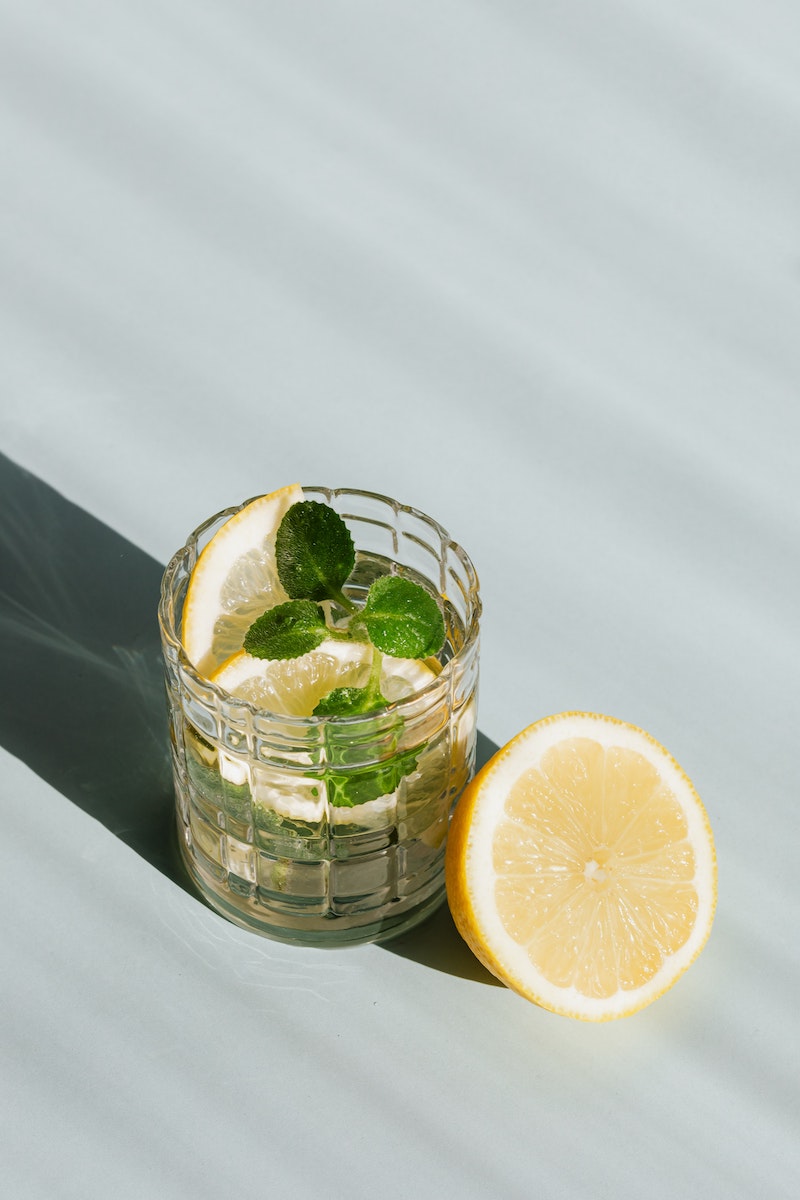 #Iced Teas
Natural iced teas such as hibiscus tea, peach tea, rose tea or chamomile tea are great hydrating drinks for the summer months. They are also natural and caffeine-free, so there is no need to worry about how much you can drink. Iced teas not only help hydration, but also help relax the mind. It is a well-known fact that caffeine dehydrates the body, so try to cut down on your intake and opt for sweet iced teas instead! That way, your mind will stay energized and your body super hydrated.
Iced teas from fruits and herbs are a wonderful way to stay hydrated in the summer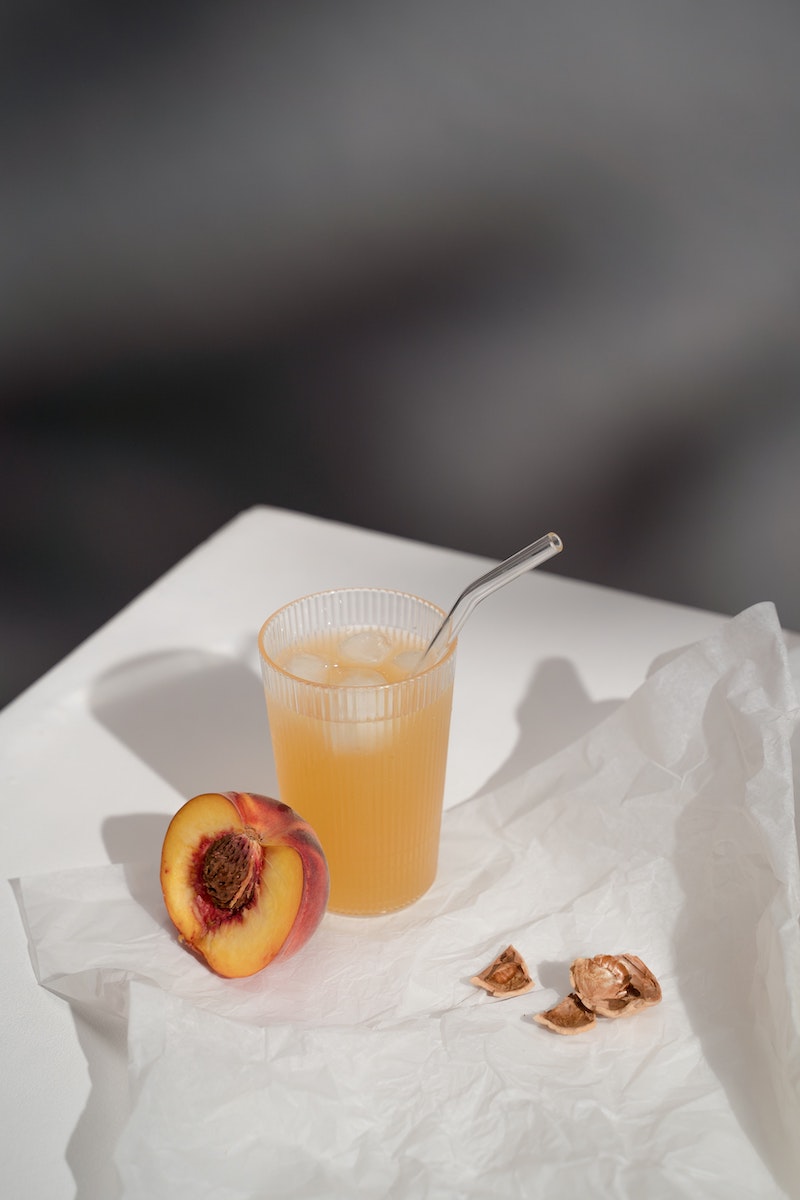 #Cucumber Juice
Cucumbers are known to contain 90% water and are one of the most hydrating vegetables. Vegetable juices are better for hydration as compared to fruit juices, as the natural sugars present in the fruits slow down the hydration process. Apart from making juice, cucumbers can be used to flavor water. Just throw in a few cucumber slices in a liter of water, let it infuse for a few hours, and then enjoy! Add lemon and mint to make the water even more tasty and beneficial. In just a week of cucumber juice intake, you will notice your skin clearing up and glowing!
Cucumber juice is a super hydrating summer drink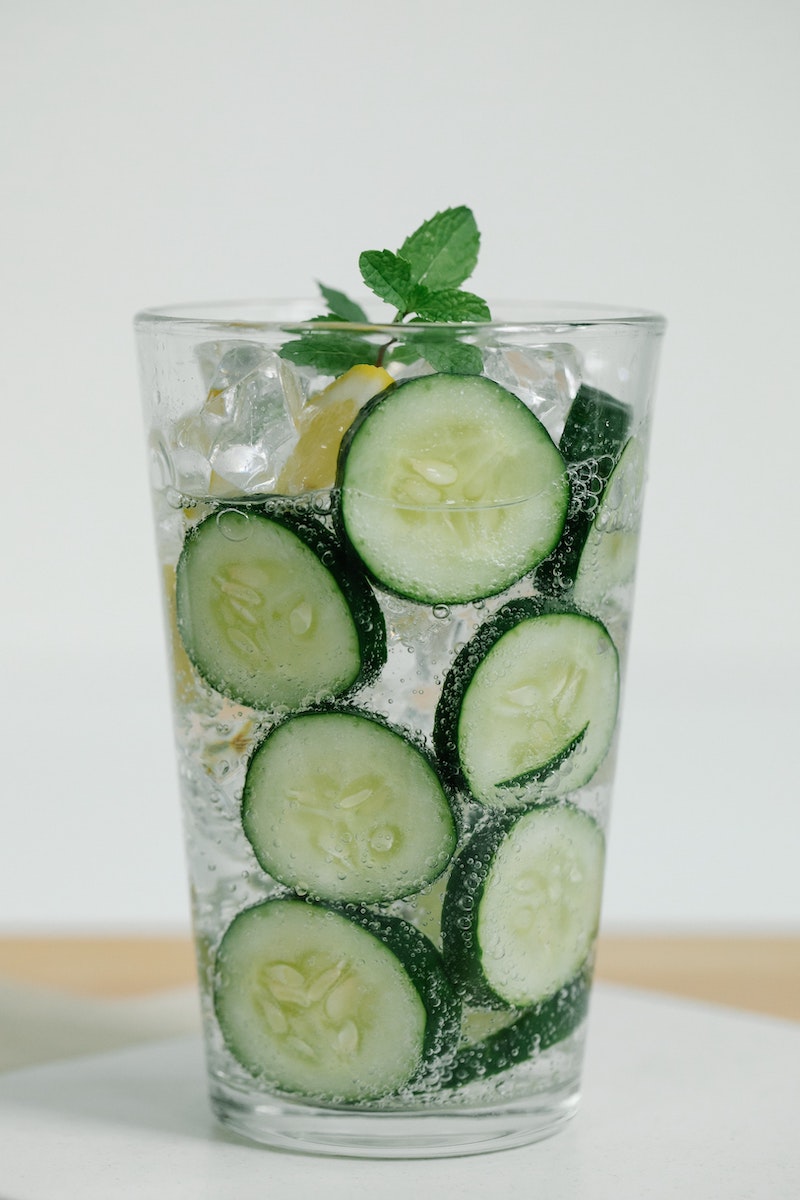 #Pineapple Juice
Juicy pineapple can turn into an extremely beneficial, hydrating juice perfect for the summer. This exotic fruit is rich in the enzyme bromelain, which aids digestive processes and is helpful in weight loss. It detoxifies the body and gives extra freshness on hot summer days. So, blend a sweet pineapple with some mangoes and water, and sip on this delicious hydrating drink!
Pineapple juice is wonderful for both your body and skin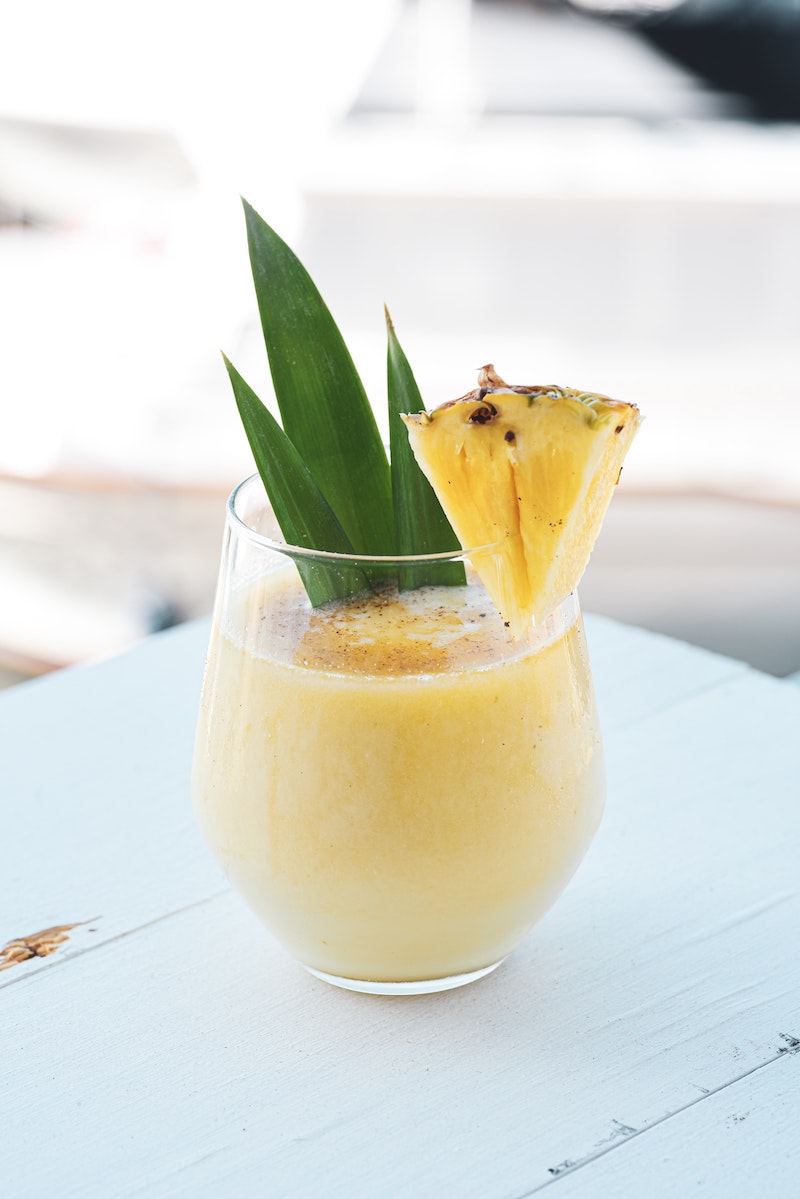 #Milk
You might think milk would dehydrate you since it is so much thicker than water, but that is actually not the case. Milk, in addition to calcium and vitamin D, contains protein, which will keep you fueled even on the warmest days, something water cannot accomplish. So, pour yourself a glass of your favorite milk (or any milk alternative you like) and drink up!
Milk is a surprisingly hydrating drink that is full of calcium and vitamin D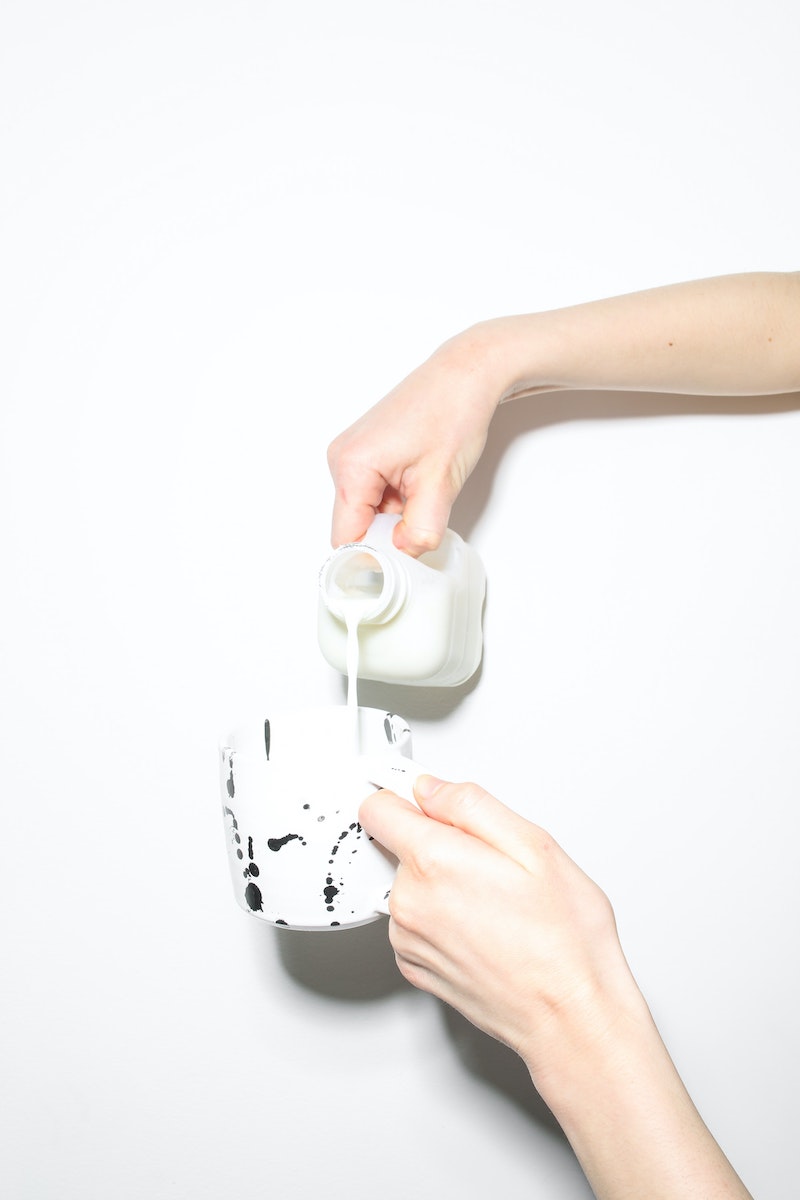 Enjoy these super hydrating and delicious drinks all summer long!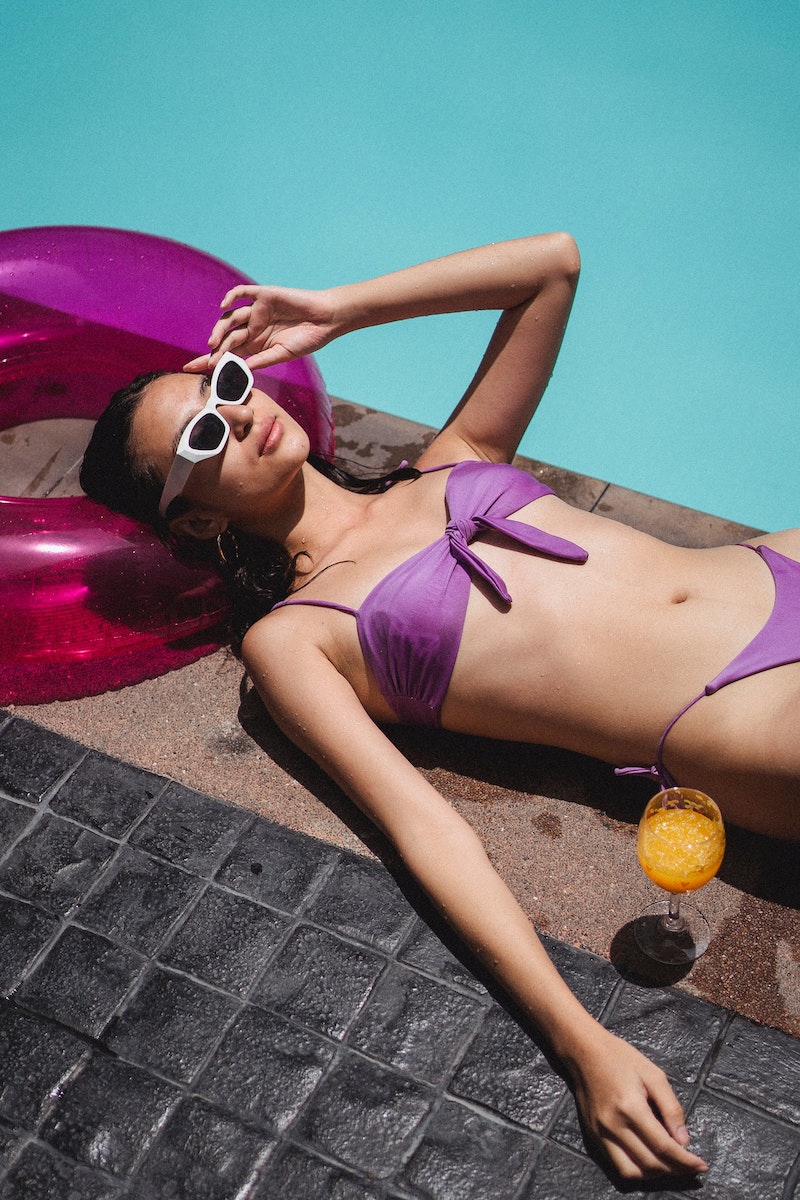 Related Content
Sources
Edna ©