Modern living room – splendid images and ideas to discover
What should a modern living room be? When designing today's interiors, the aesthetic component is not always lower than the level of functionality. That is, choosing a stylistic and color combination for the interior is just as important as providing a high quality and optimal layout, highlighting the functional areas so that all members of the family can feel comfortable. But minimalism, constructivism and functionalism are far from the whole "list" of internal styles that can be called "modern". A wide variety of styles and their combinations is one of the main characteristics of the modern approach. Designers use combinations of two, three or more styles in an interior, and the appearance of the room only benefits from this.
Modern living room: characteristics of this style
A skilful combination of laconicism, pragmatism and elegance is in fashion. Spectacular textures and complex and deep colors underline only simple contours. Bulky furniture, obsolete clumsy sofas and unnecessary wall units are no longer needed. The whole design tends to express angular geometry, but it can be asymmetrical, with non-standard shapes. A common technique is functional zoning and island planning, which allow you to get the most out of a small room. All objects in the living room are minimalist but multifunctional. At your disposal are transformers, retractable and folding elements, modular systems with separate mobile elements. They completely replaced the bulky and awkward walls, the complex constructions and the dividing walls of the wall.
How to decorate a living room
In modern interiors classic colors prevail: white, black, beige, gray and wood color. The color accents are not flashy acids, but deep and multifaceted. For example, it is mustard instead of yellow, burgundy instead of scarlet, emerald instead of grass color.
Large living room with sofa and armchairs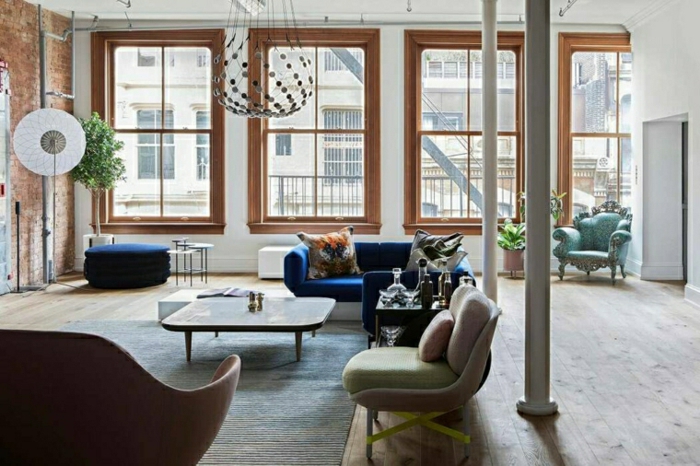 White living room in a modern style
White unites space and allows you to combine different areas without violating harmony. This is the best and most advantageous option for rooms that combine different functions. And such a white living room is very easy to update at all times: just change the fabrics, accents and furnishings.
Black living room in a modern style
If you are lucky with a large, spacious and bright living room, the black color will make it very elegant and noble. Make sure to dilute it with other accents and take care of the layered lighting. In a modern style, the shiny, matte, satin and complex relief textures are equally good.
Gray living room in a modern style
Gray color is a modern classic and therefore is good in the interiors themselves. A variety of shades allows you to experiment: from almost white to metallic steel, dark graphite or warm turtle dove. Gray effectively emphasizes colored accents, allowing them to play in a completely new way.
Furnish living room and dining room  together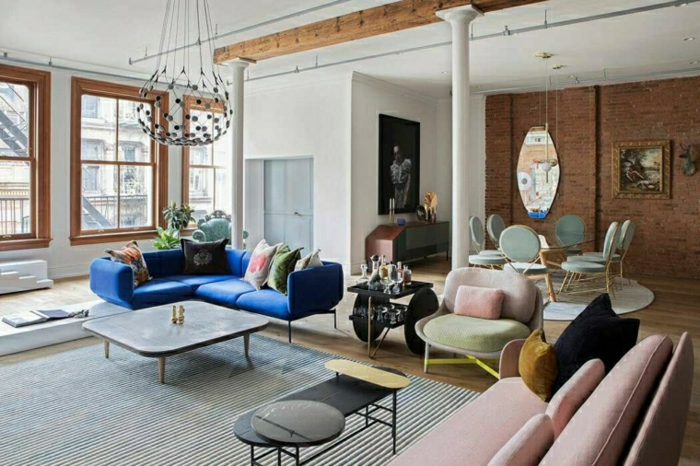 How to furnish the living room and dining room together
Let's see the materials and fabrics together. The style does not impose rigid rules and the living room itself does not require such a specific approach, such as a kitchen or an entrance. Wood and laminate wallpaper, stone and acrylic, enamel and paper: any traditional or innovative material will be appropriate.
Floor finish
A laminate with medium wear resistance is ideal for flooring, for normal living rooms. It can fully imitate any finish and texture of a real tree, but at the same time it is incomparably less capricious in installation and maintenance. And if you're going to warm up or aren't afraid of fresh wall tiles, check out the tiles, porcelain stoneware and loose floors.
Wall decoration
The classics of modern interiors are bare walls painted in a neutral color. This solution is very convenient and functional: any stain in the future can be painted and cosmetic repairs require less investment. But complex structured coatings, such as plaster or relief coating, are almost never used.
Ceiling design
The advantages of suspended ceilings perfectly match the details of a modern style. They are easy to install, with a laconic aspect, without pretensions to care and multifunctionality. One level is enough to hide bumps, elevations, chips, communications and the lighting system.
Selection of furniture
Trendy furniture is as concise as all other elements. If you want to embellish simple shapes and smooth surfaces, choose expensive materials or unusual shades. And pay attention separately to practical and multifunctional accessories: handles, bolts, wheels, hidden rings.
An accent point like these walls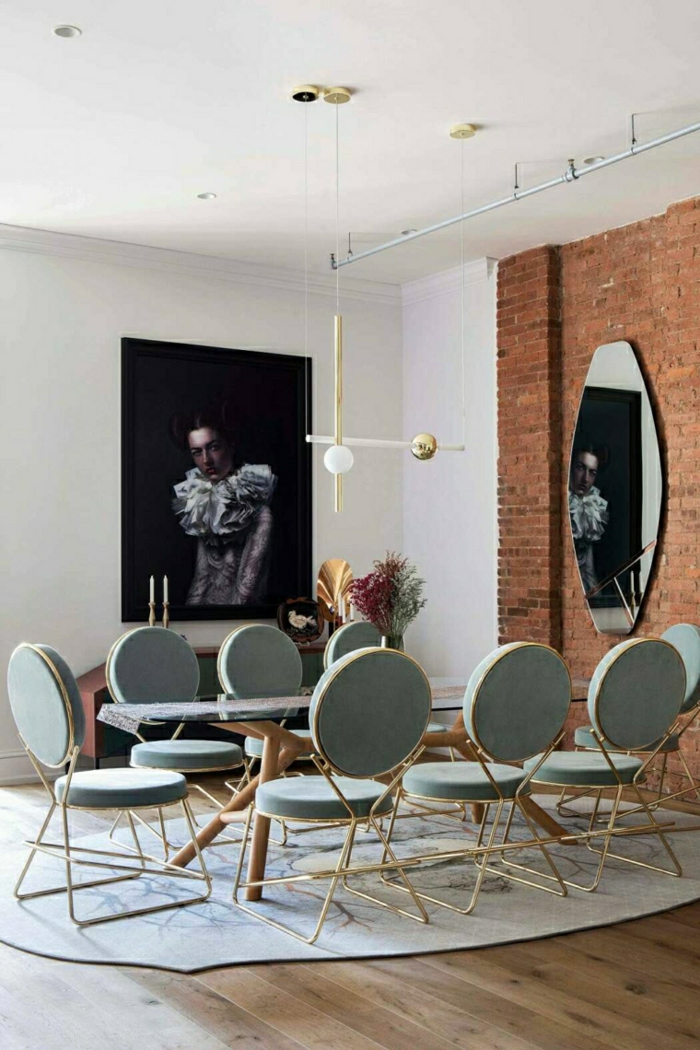 The wall
There have been no solid walls in furnishing trends for a long time: instead of them there are wall shelves and open shelves. If you need something more spacious, combine the wardrobe with wall modules for books and costume jewelery. Get rid of the dusty buffets mercilessly.
The couch
The modern interior gravitates towards an island arrangement, so a large corner sofa will be very useful. To visually lighten the design, discard the sides, the too massive models and the elaborate structured upholstery. If you don't need such a large sofa, pay attention to the small and minimalist ones, literally two or three seats.
The lighting
Each area of ​​the modern living room needs its own separate lighting. This distribution is both a functional and decorative device. And don't save on regulators to change the intensity and brightness based on the situation.
Chandelier and fixtures
Instead of a bulky central chandelier in the middle of the room, install a series of spotlights around the perimeter. They hide in stretch ceilings or drywall and give much more uniform lighting. Find interesting floor lamps and table lamps for your workplace or relaxation area, such as elegant metal ones.
Unpretentious minimal and chic living room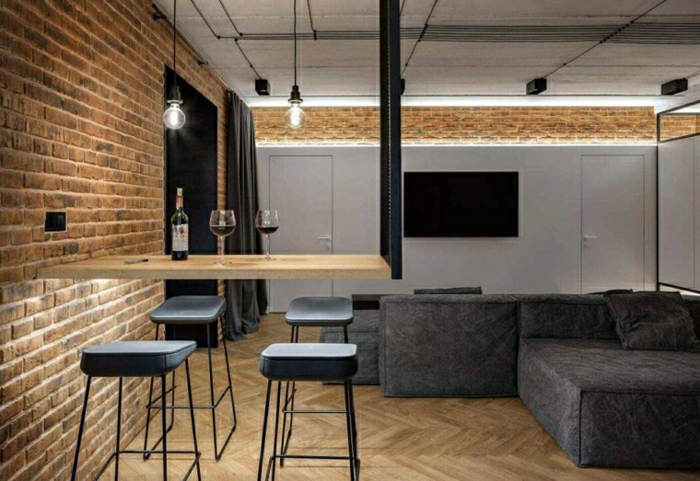 Modern lounge with white walls and colorful accents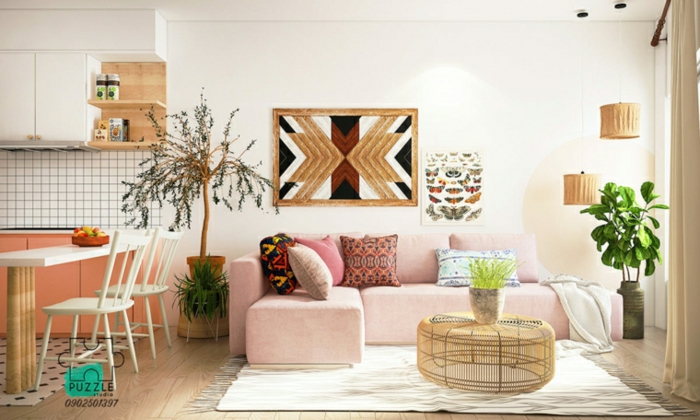 Beautiful living room with ethnic accents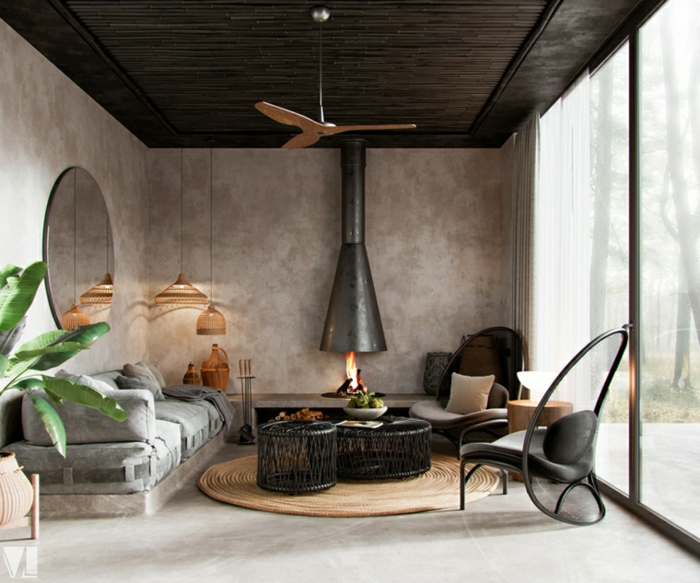 Modern lounge with wooden ceiling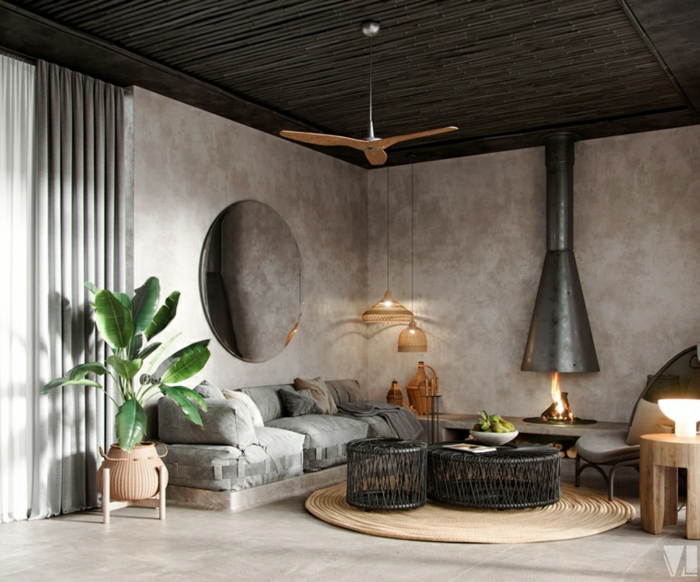 How to furnish a modern living room with an accent wall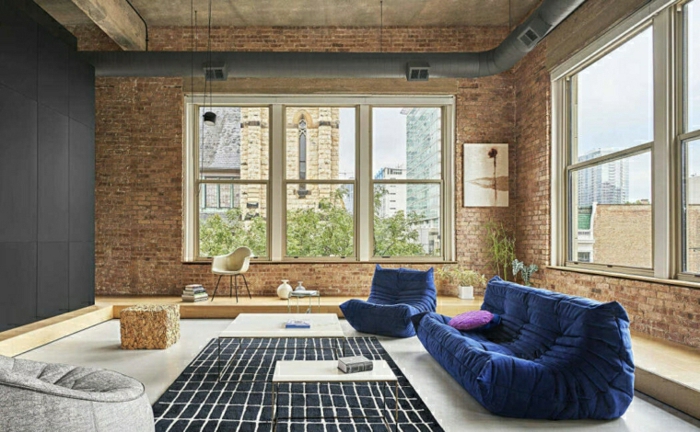 Modern lounge with kitchen and dining room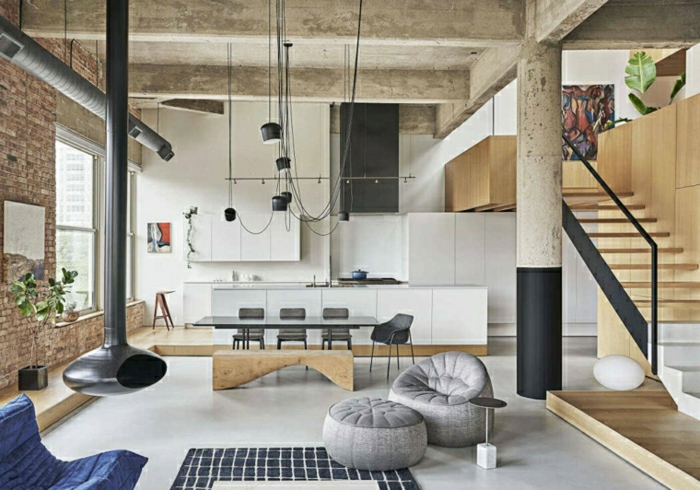 In addition to style, look to add some personality too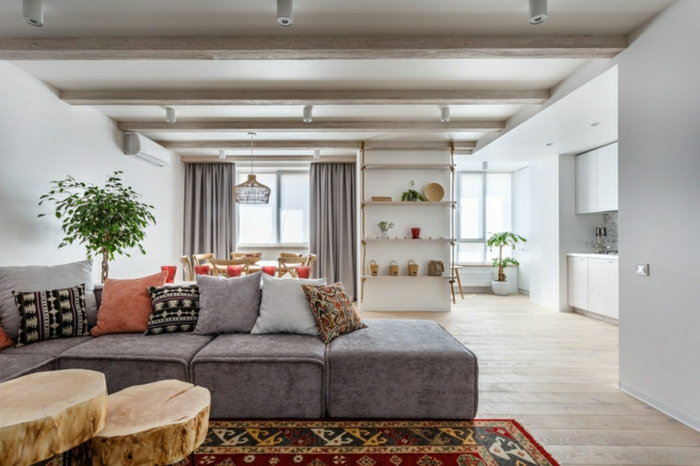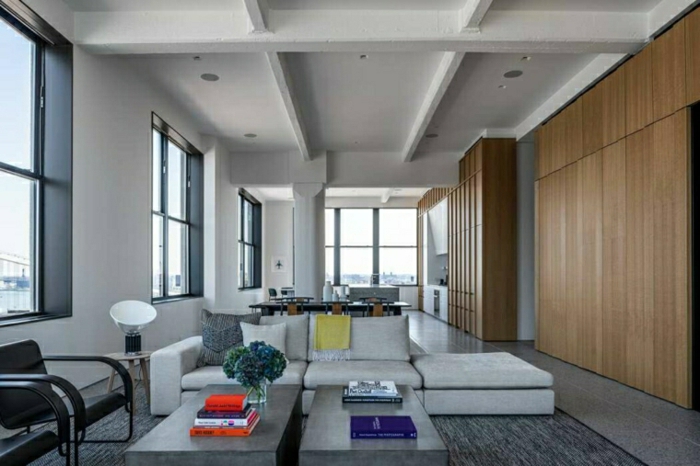 Modern living room with very colorful decorative elements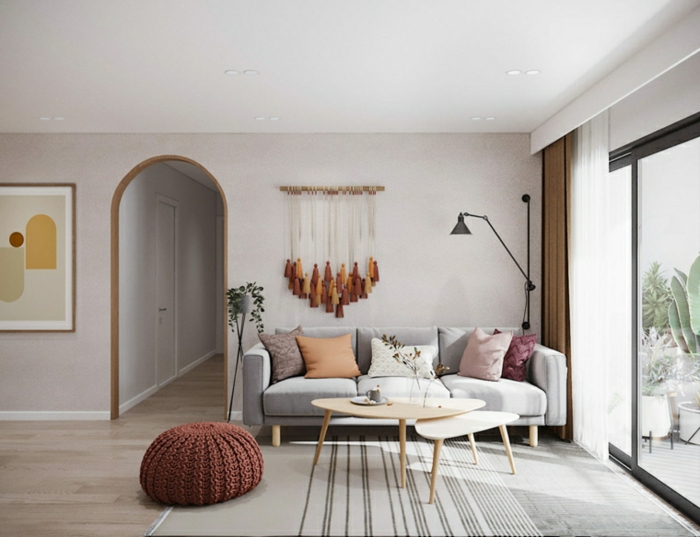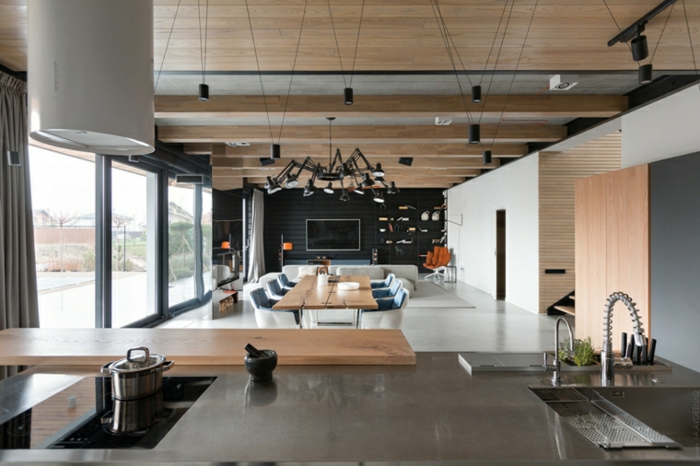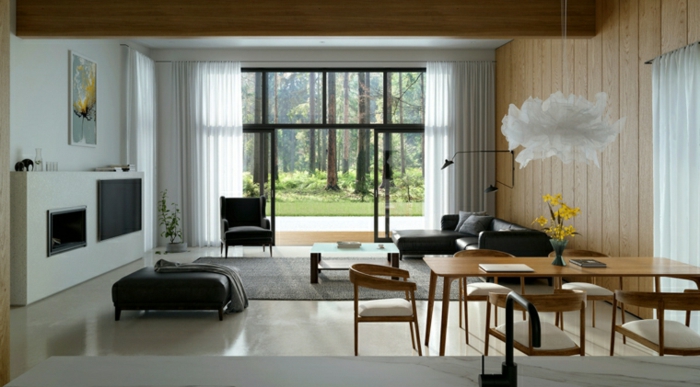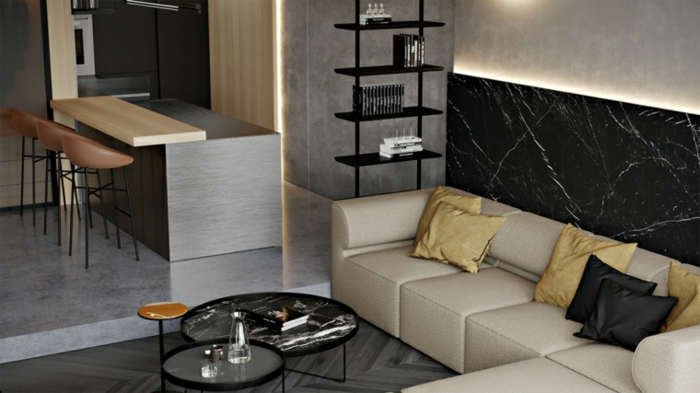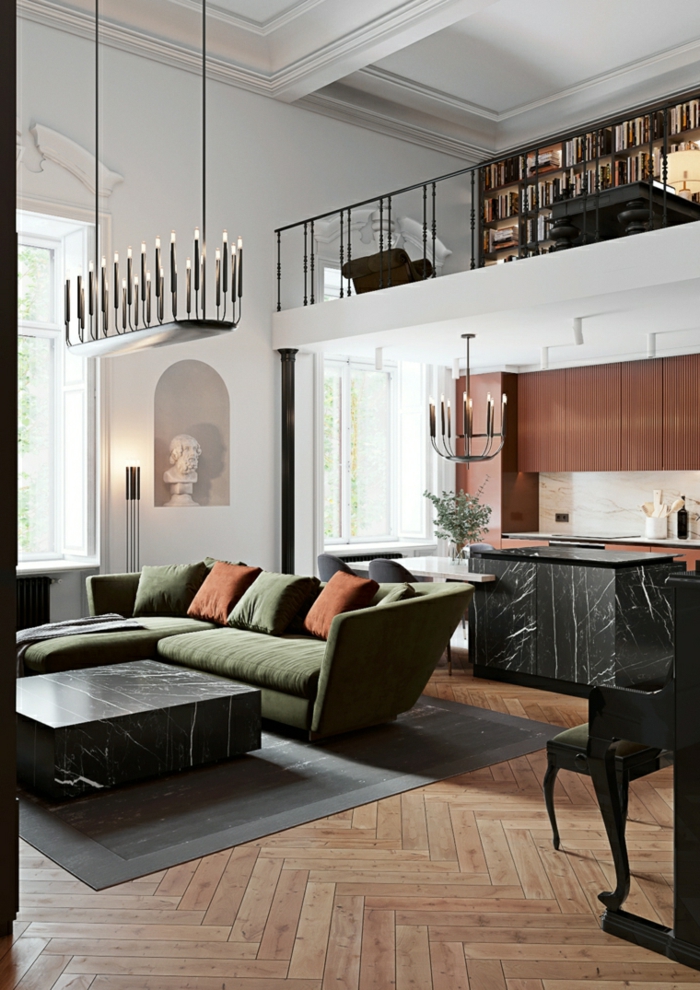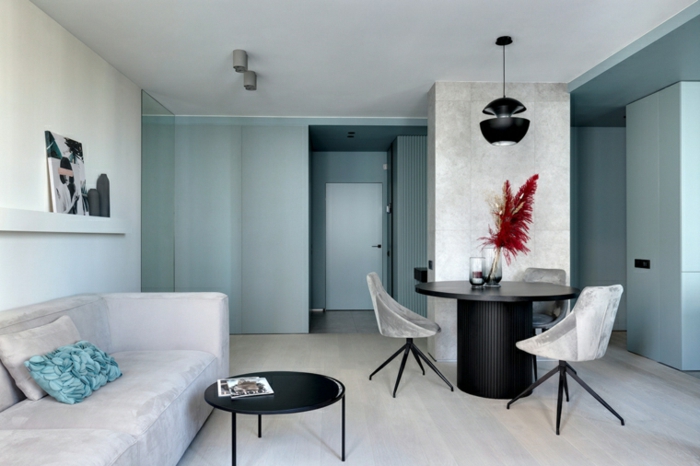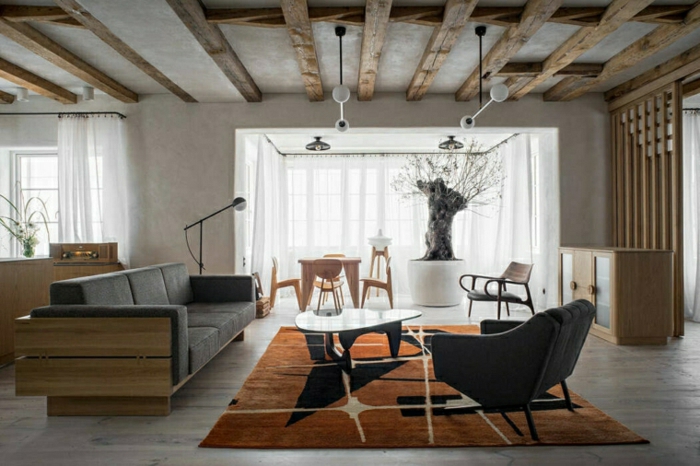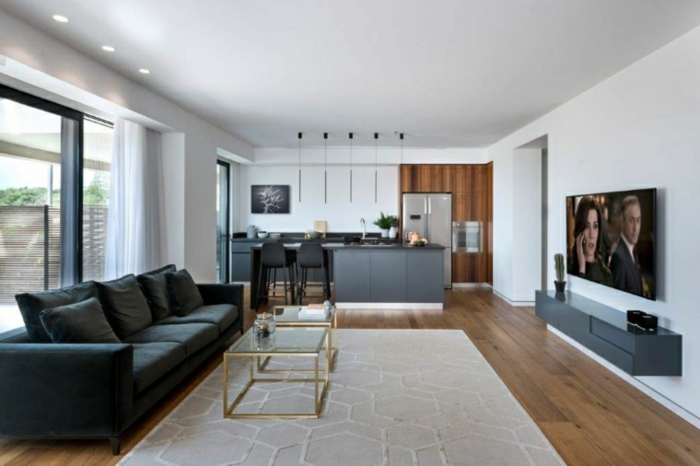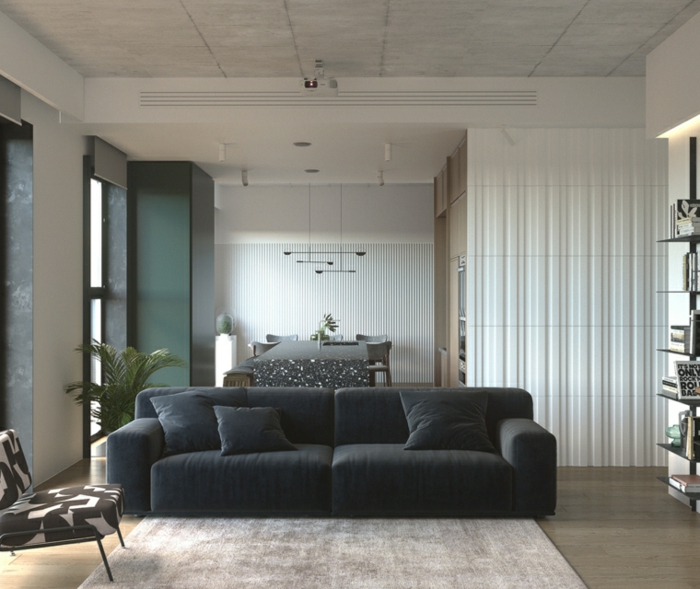 Match your upholstery with the accent wall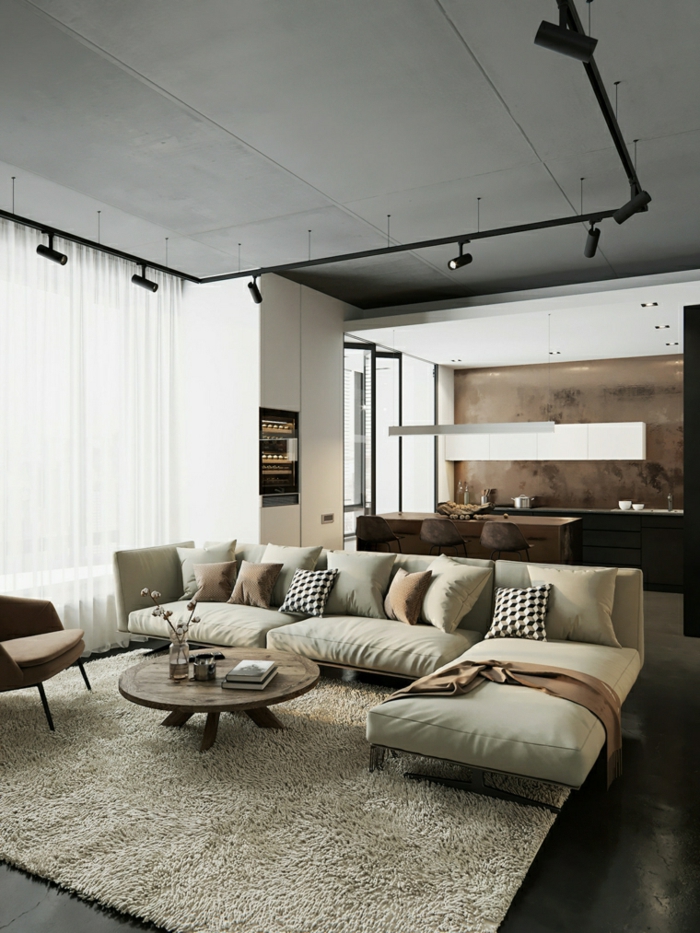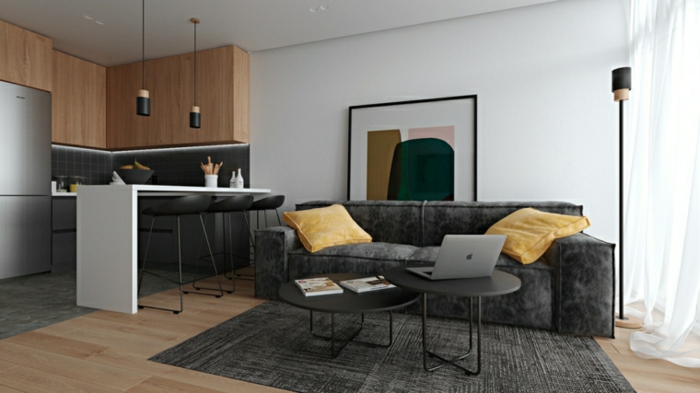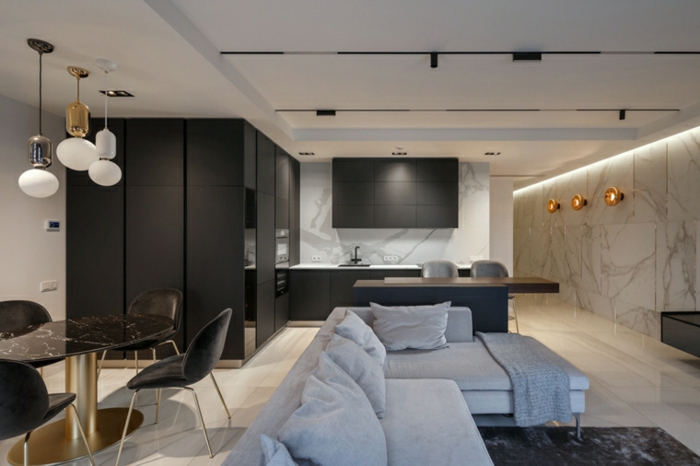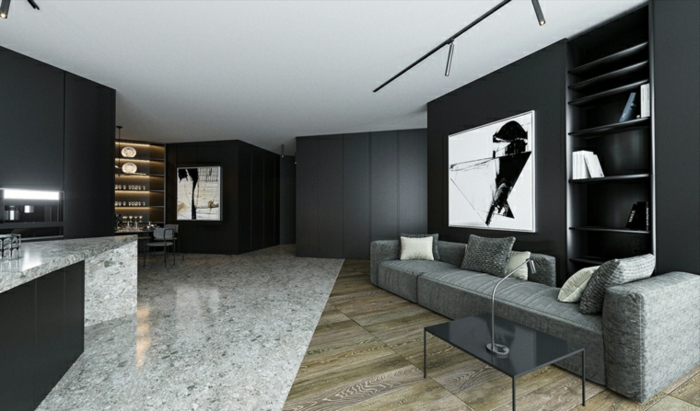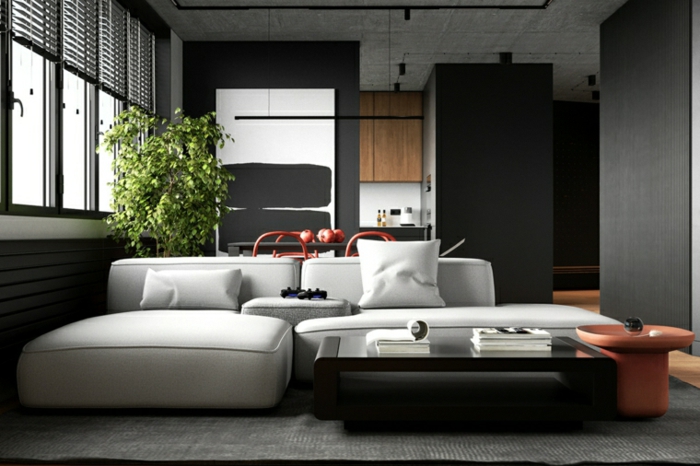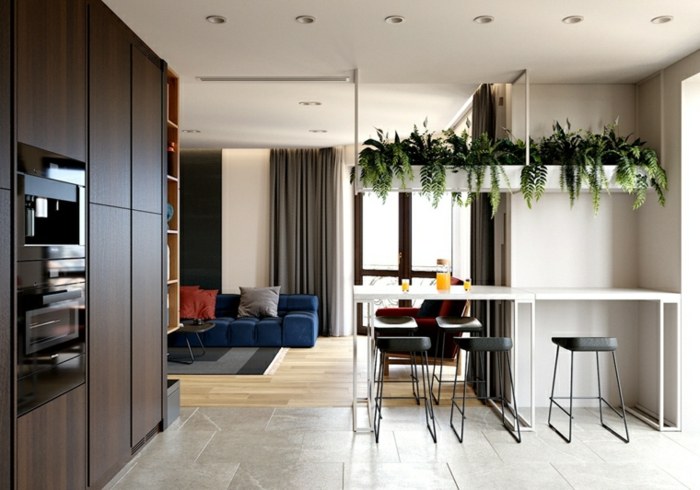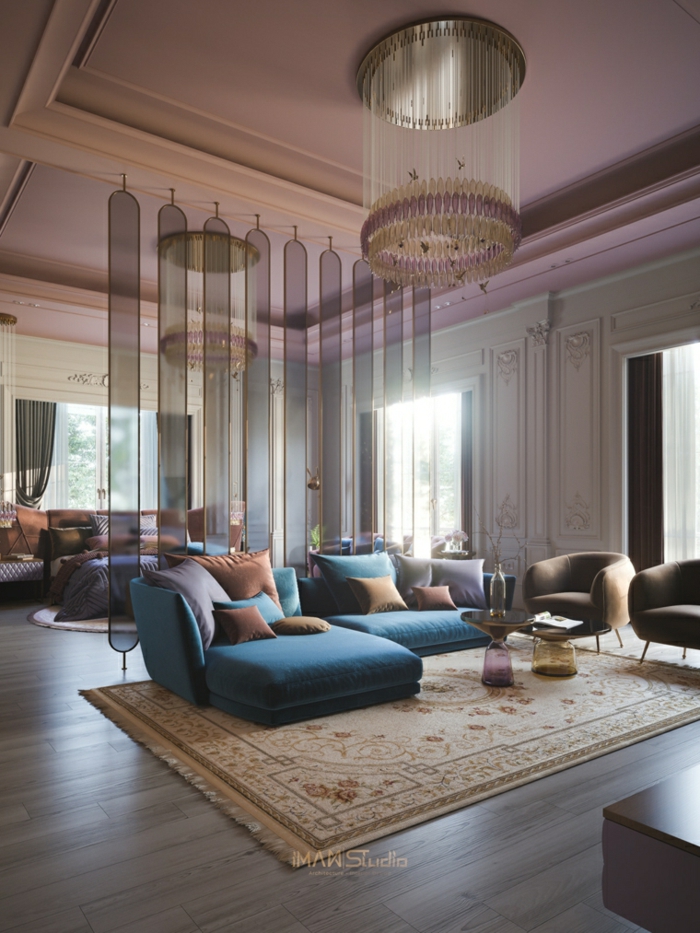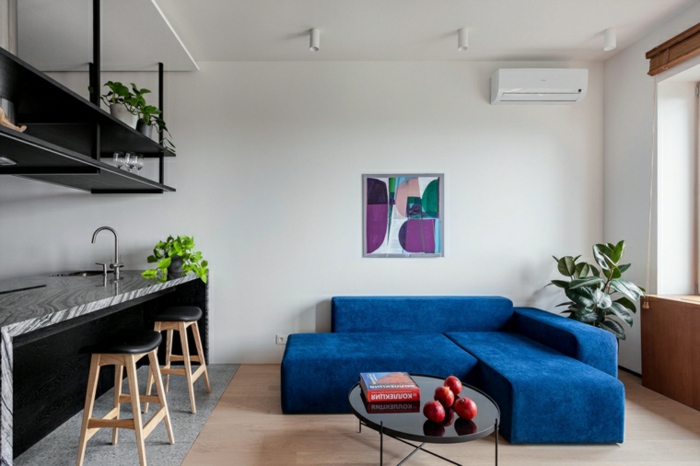 Your furniture can be the focal point of the room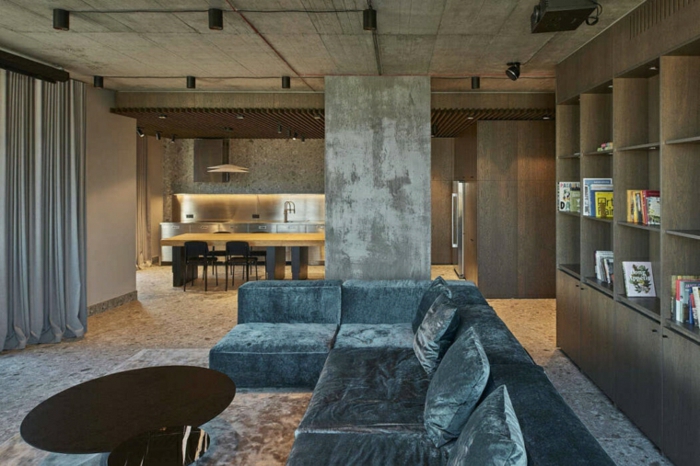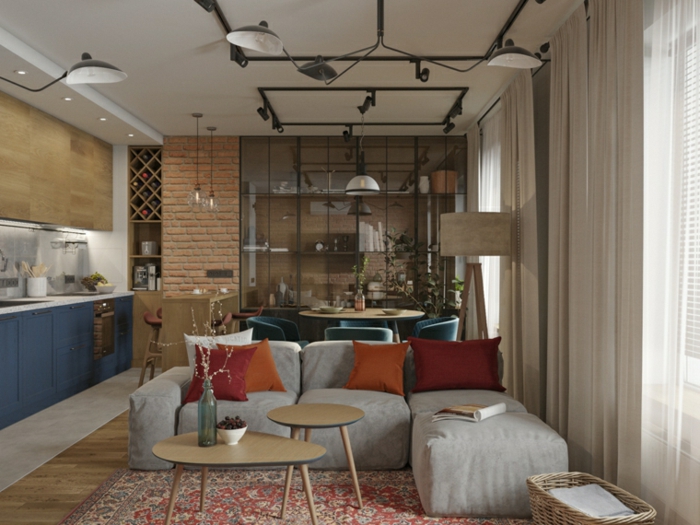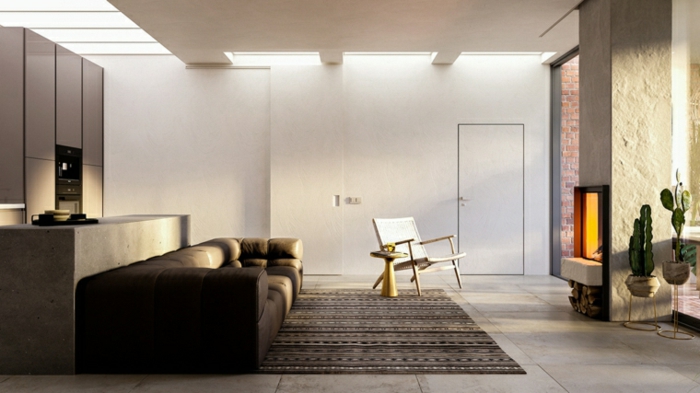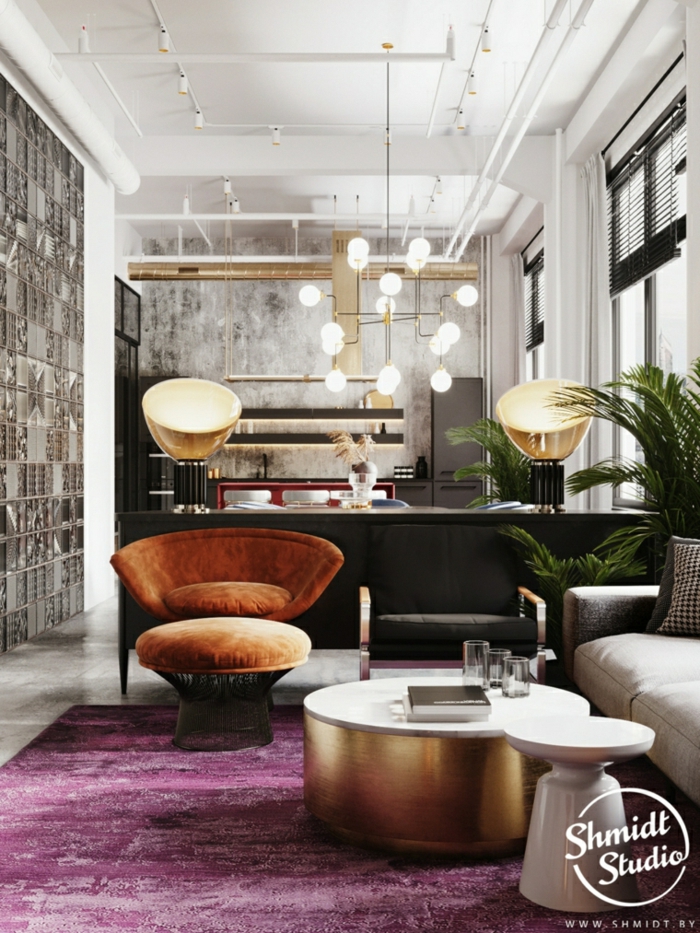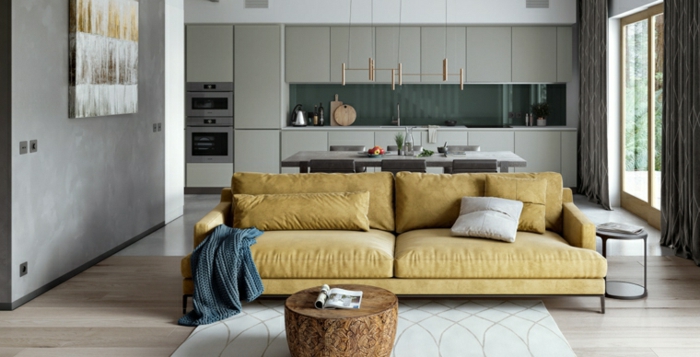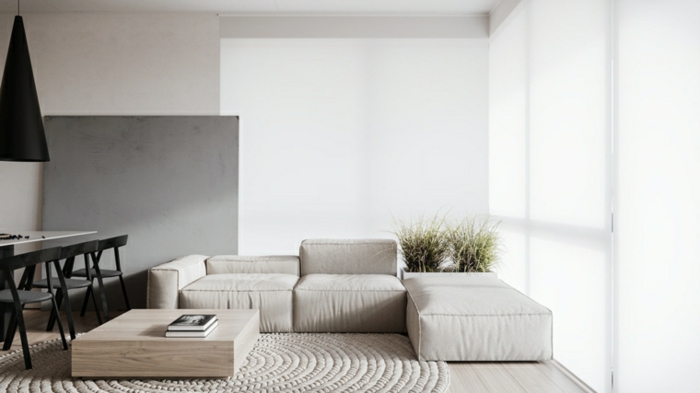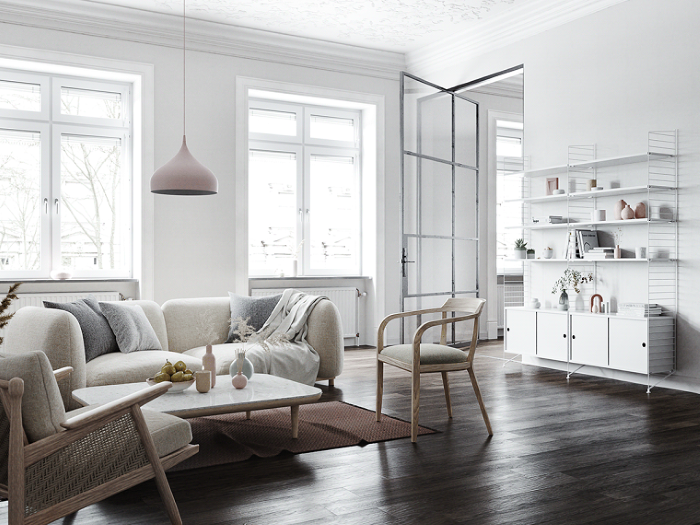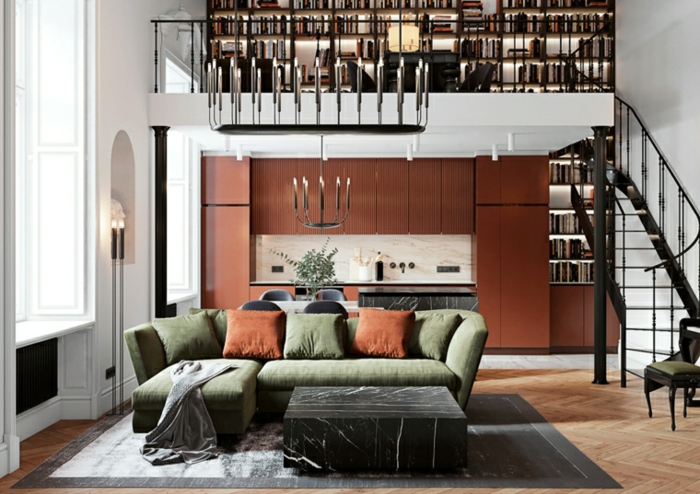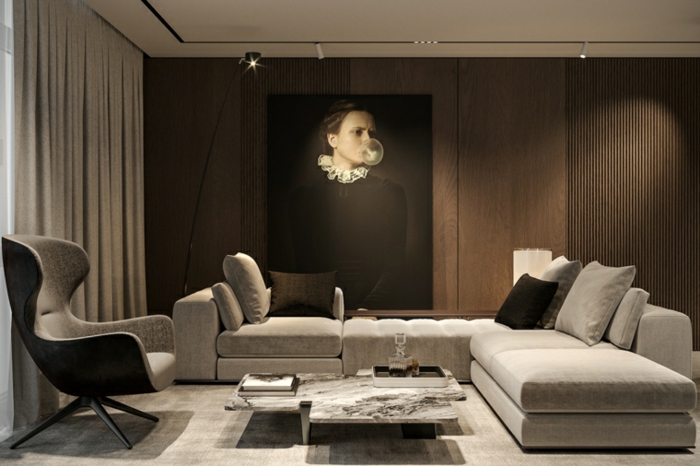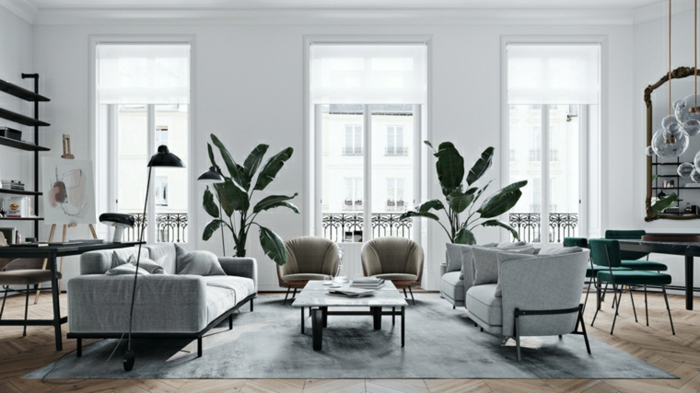 Choose warm colors for an open plan apartment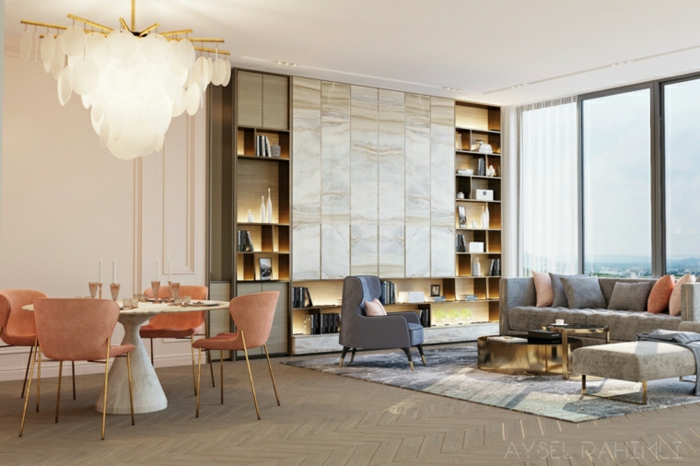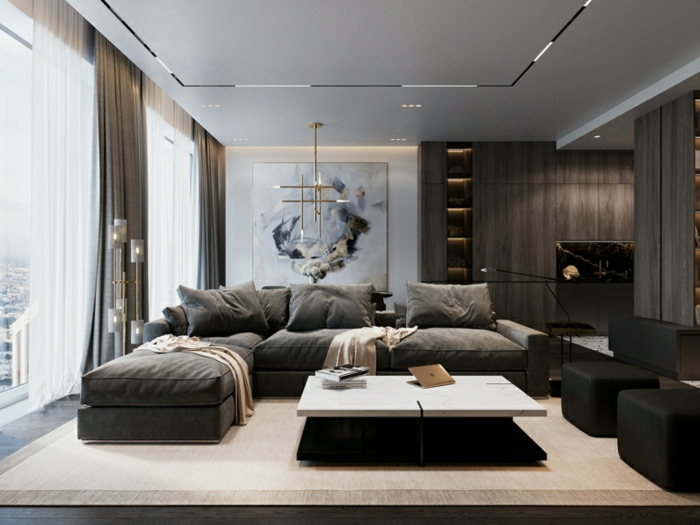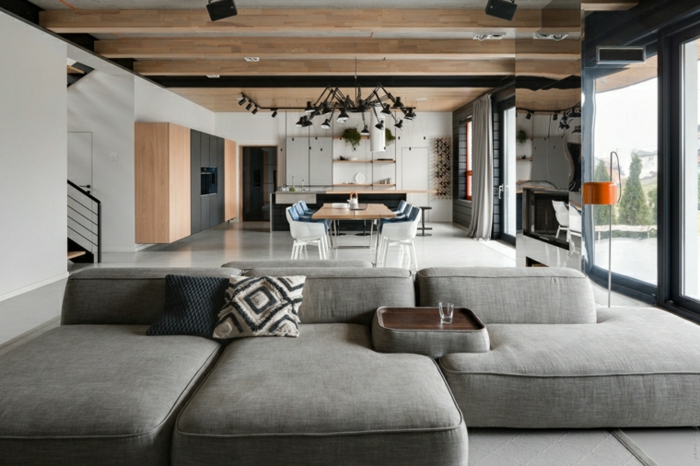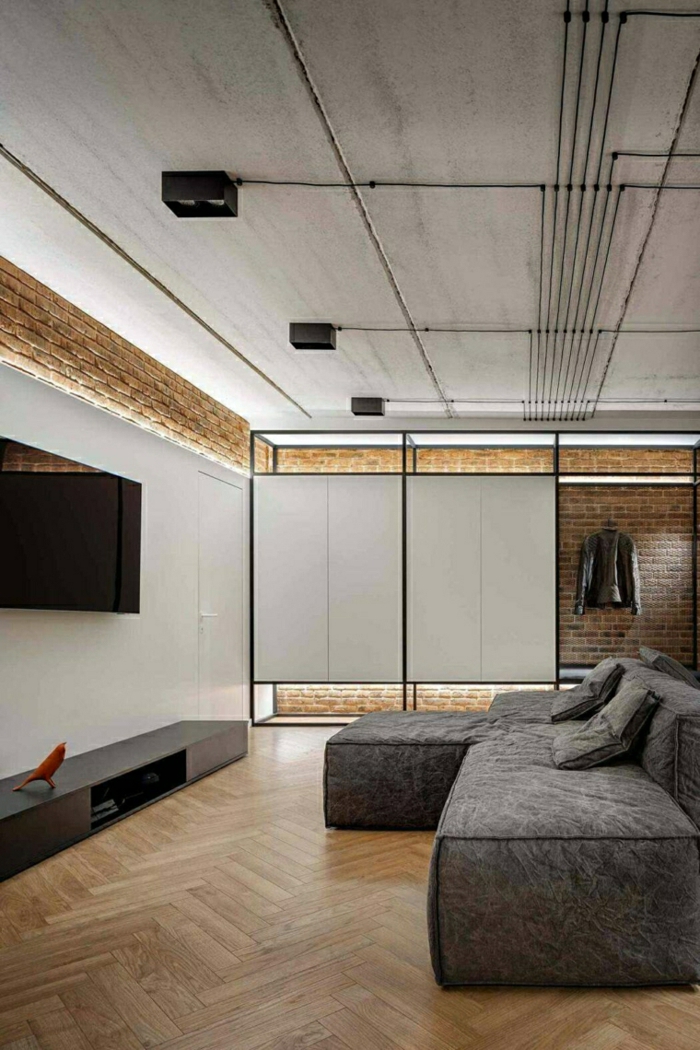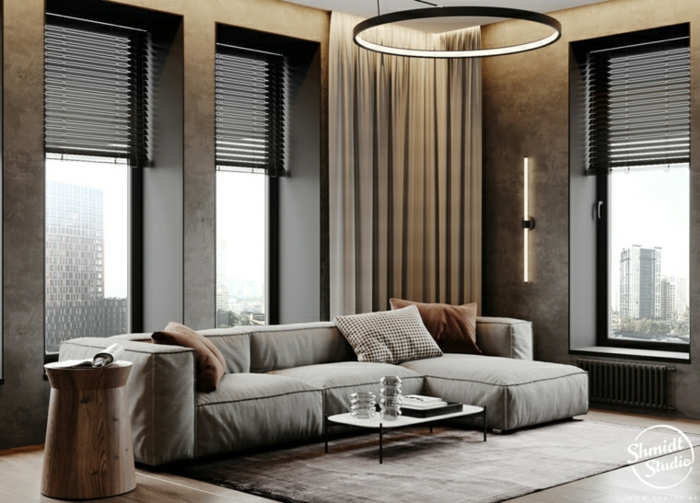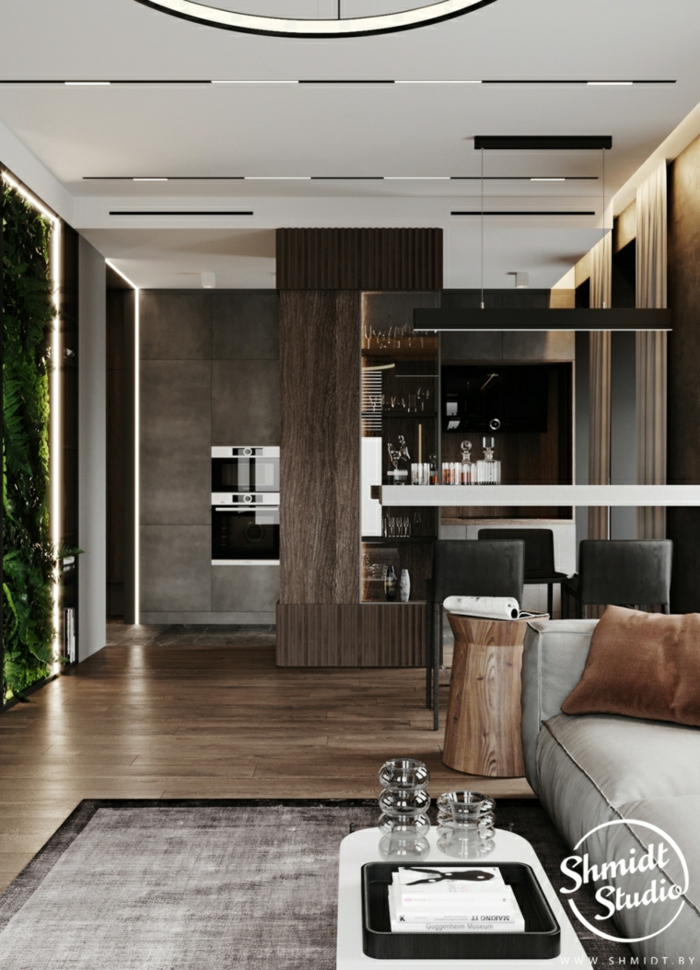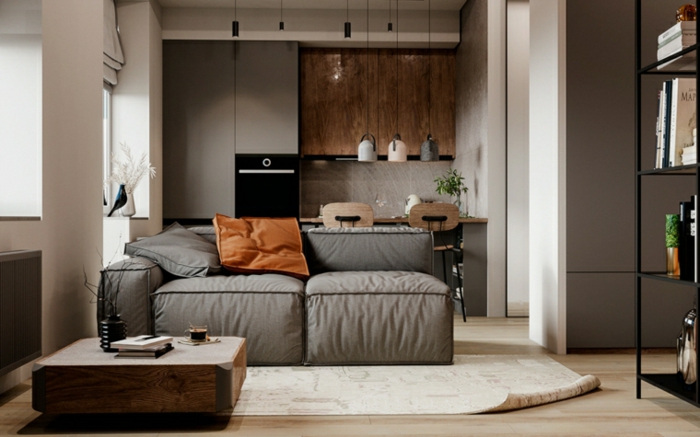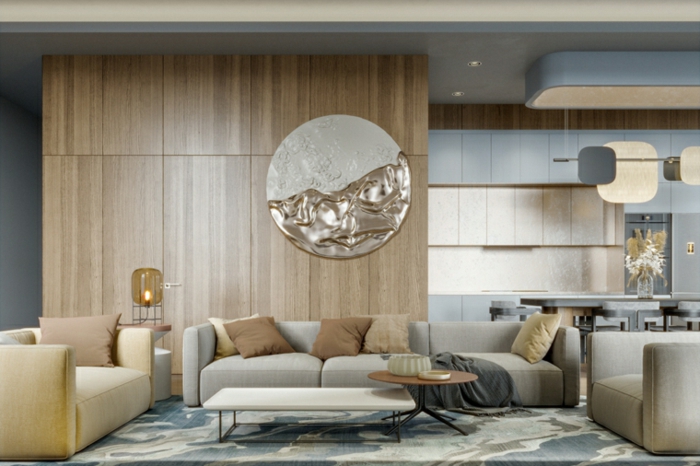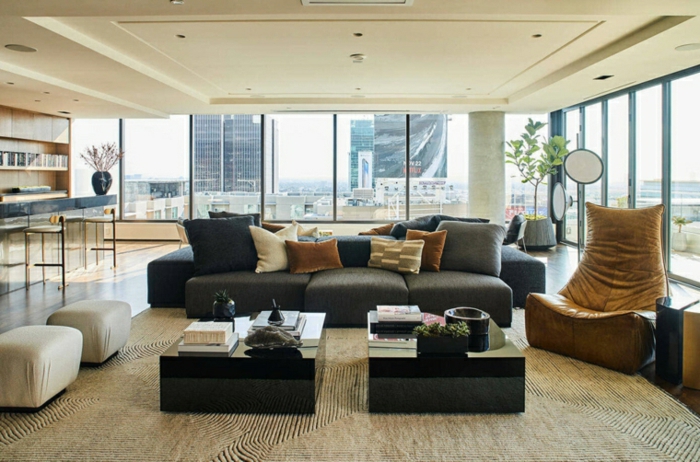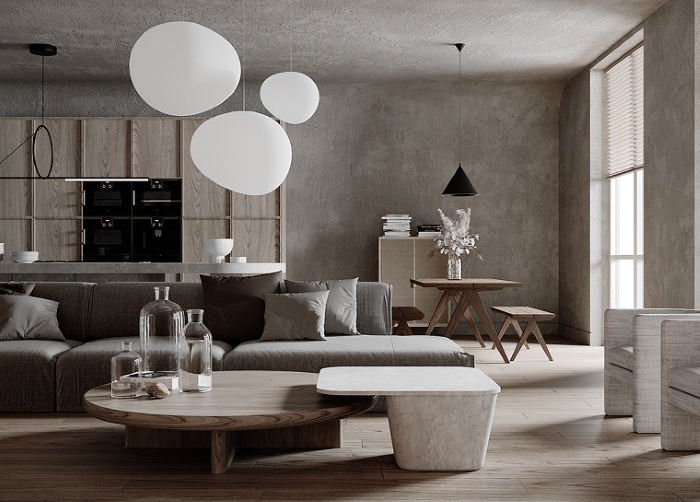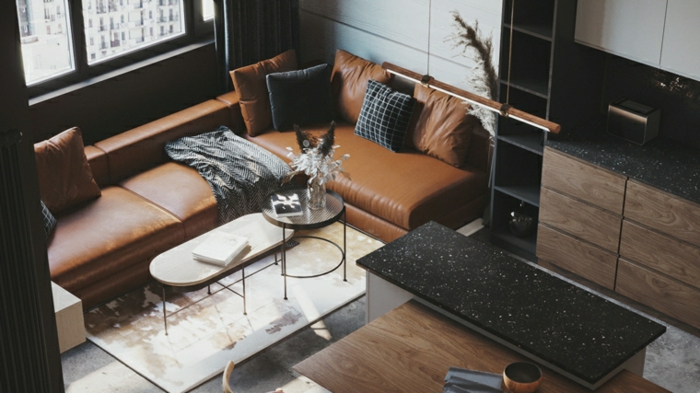 Look at these beautiful accents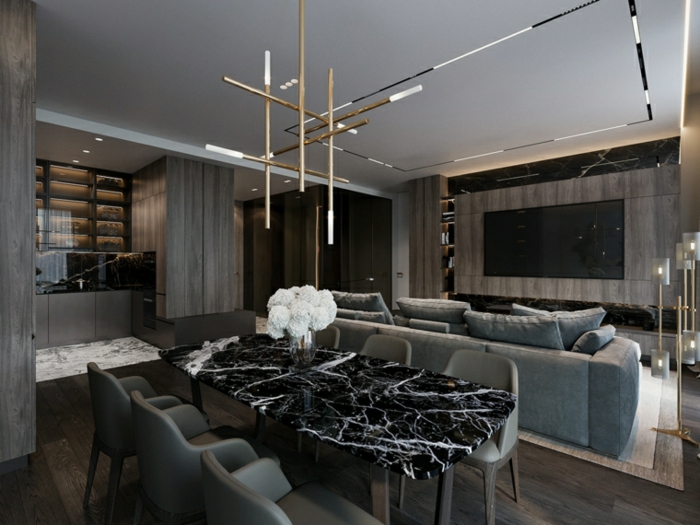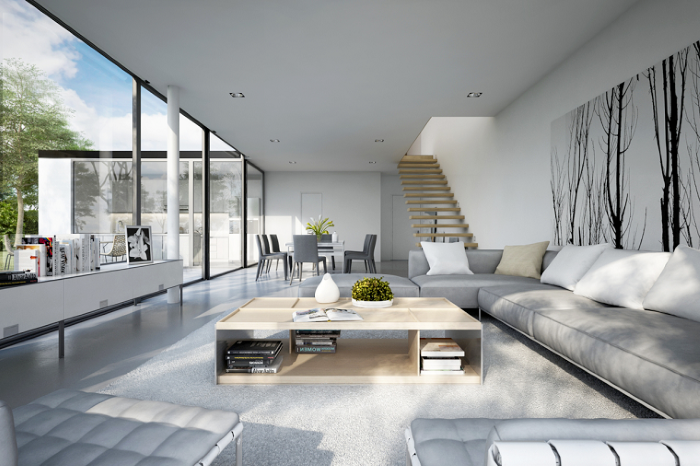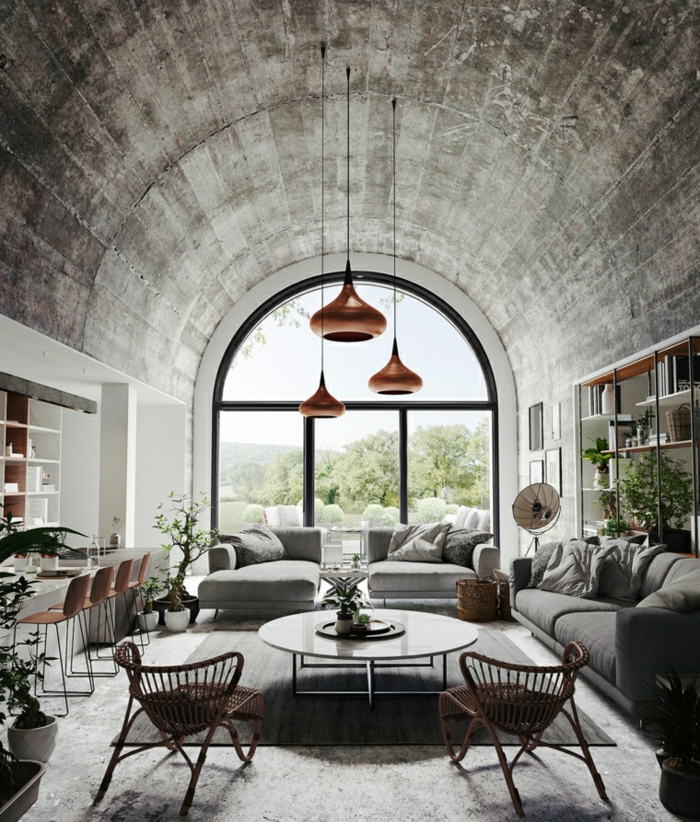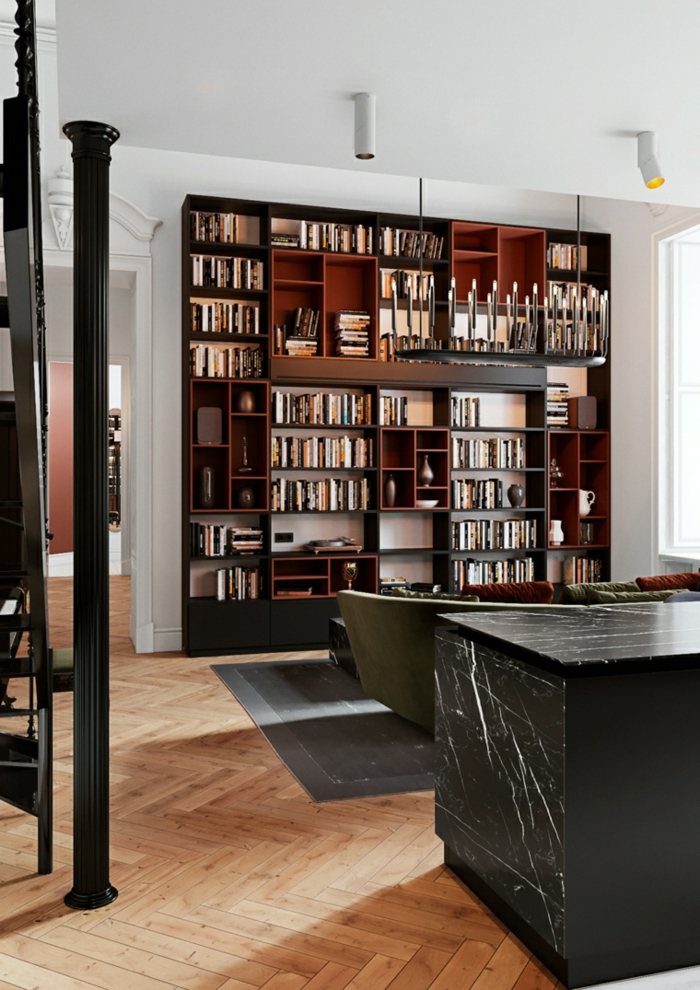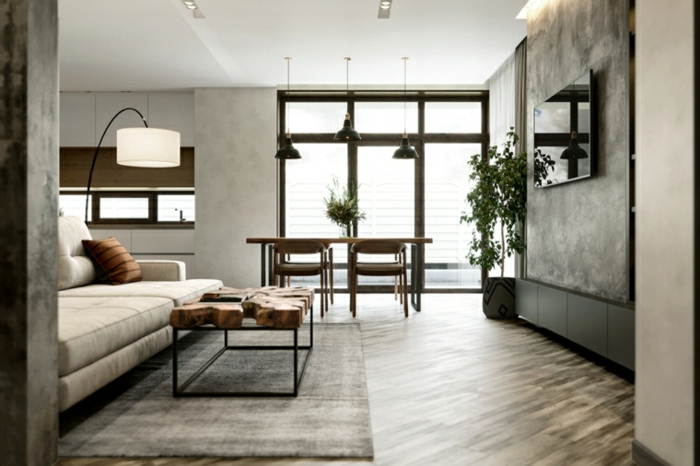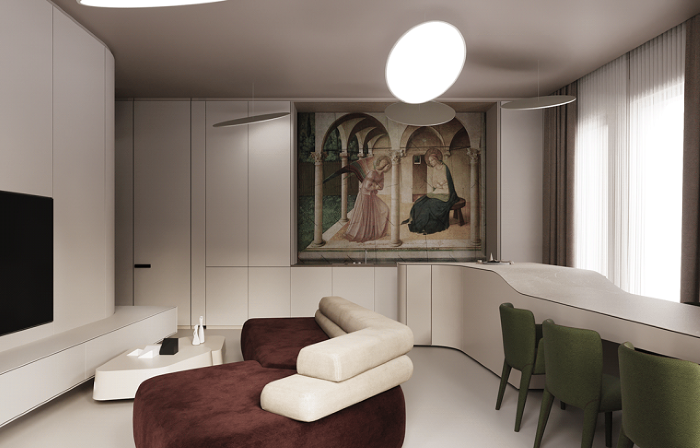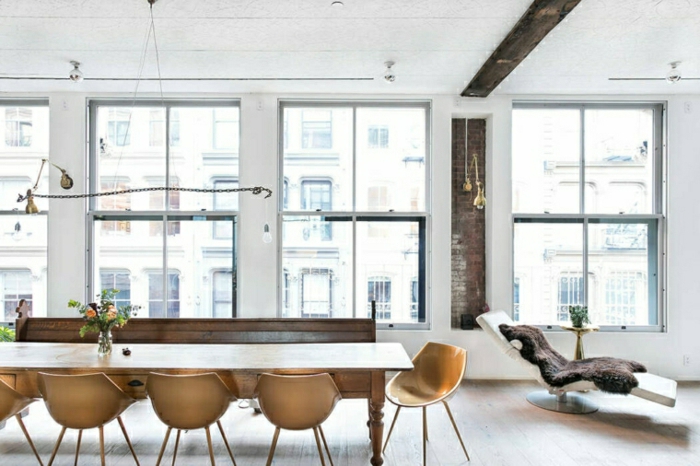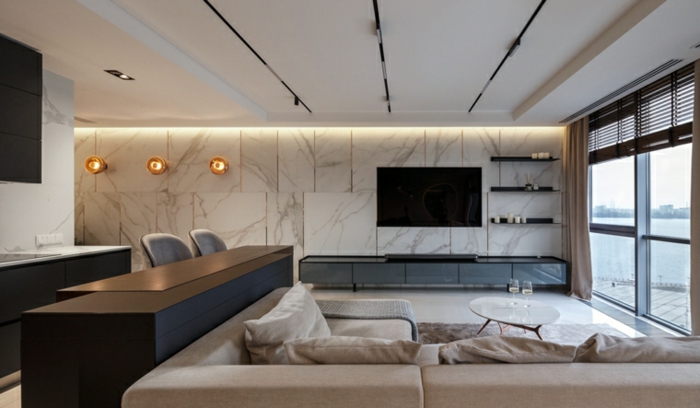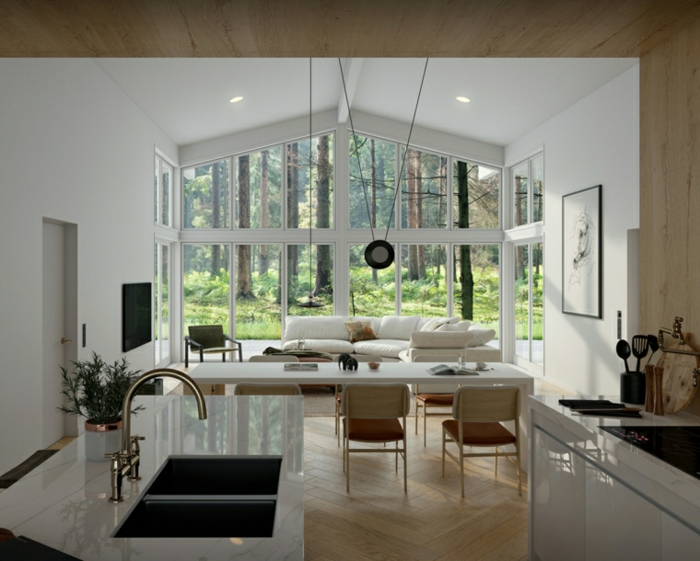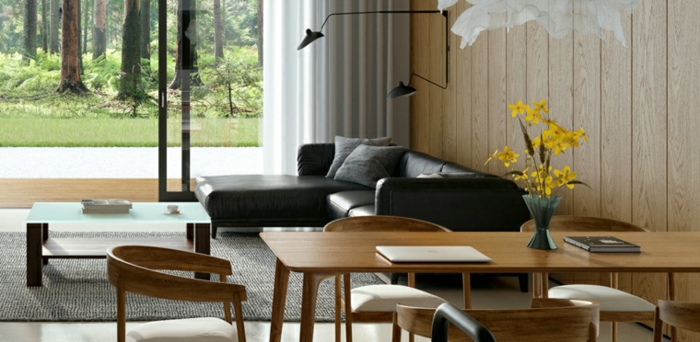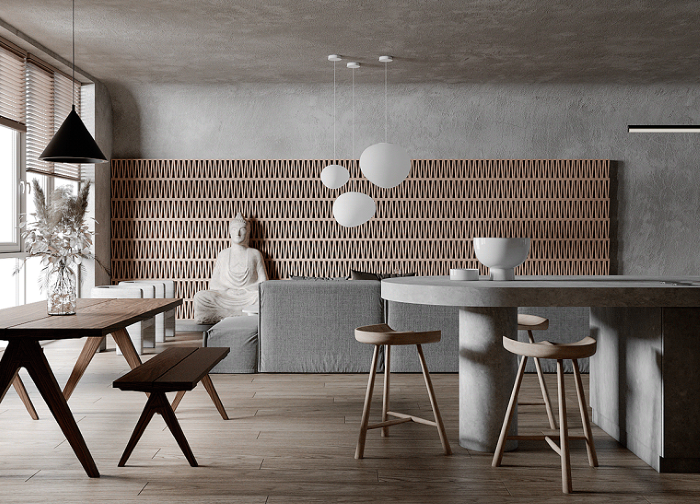 This wooden decor is absolutely stunning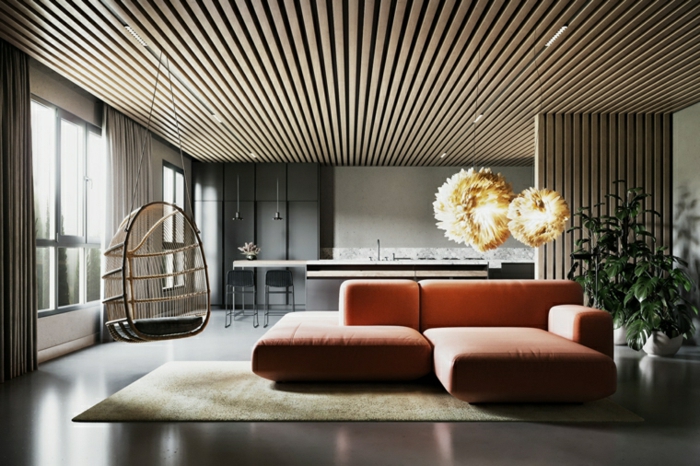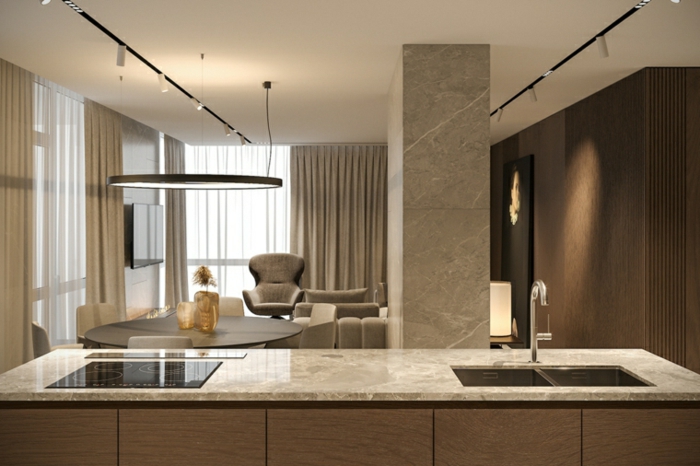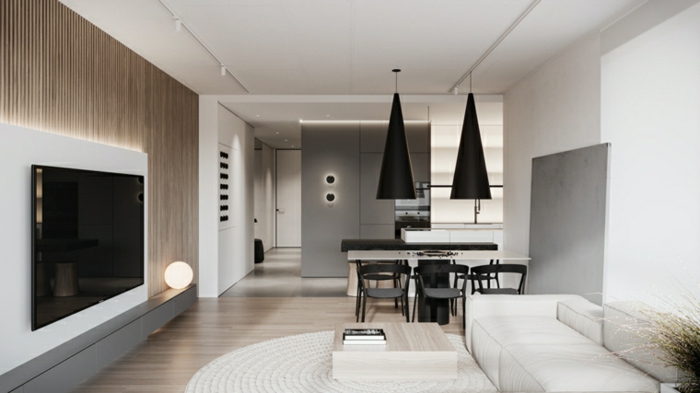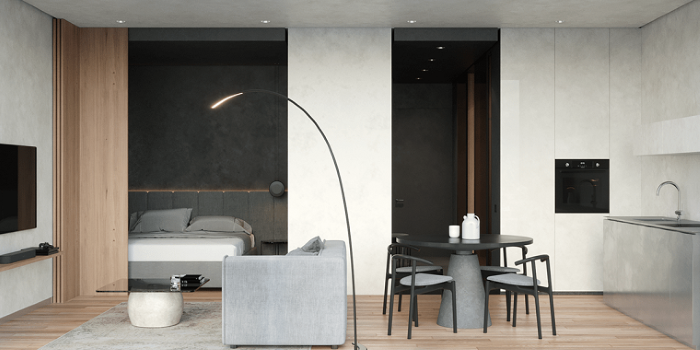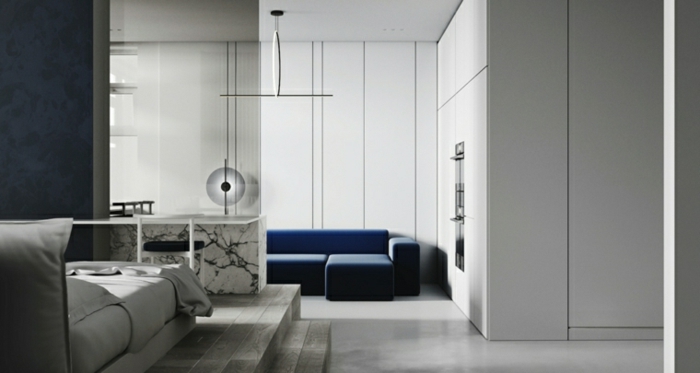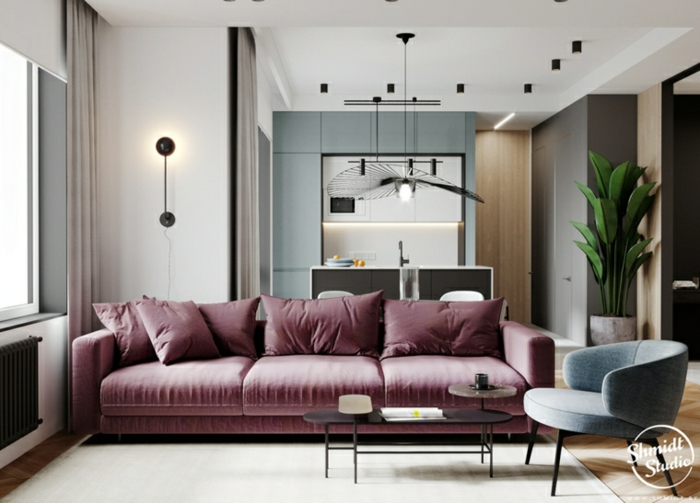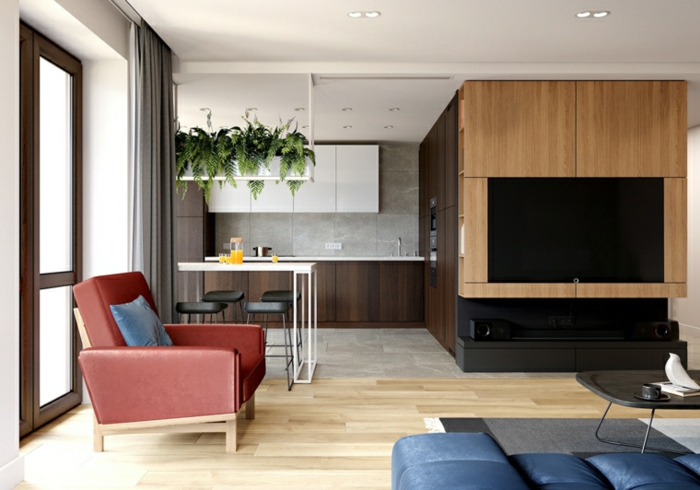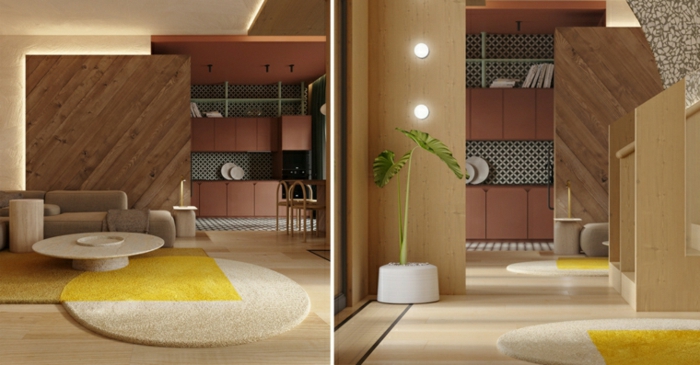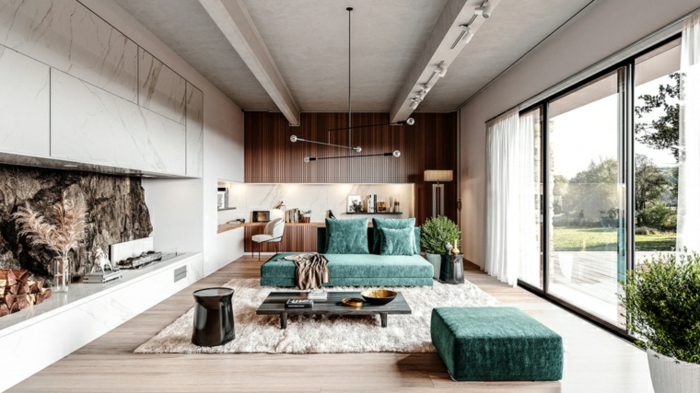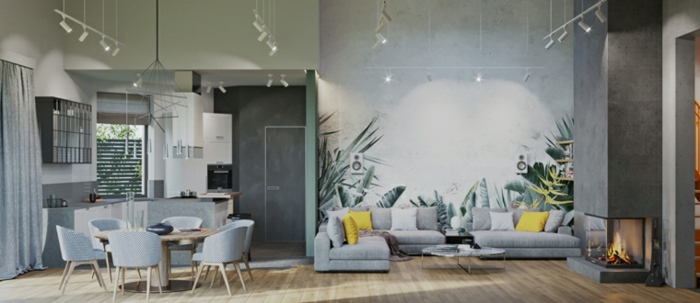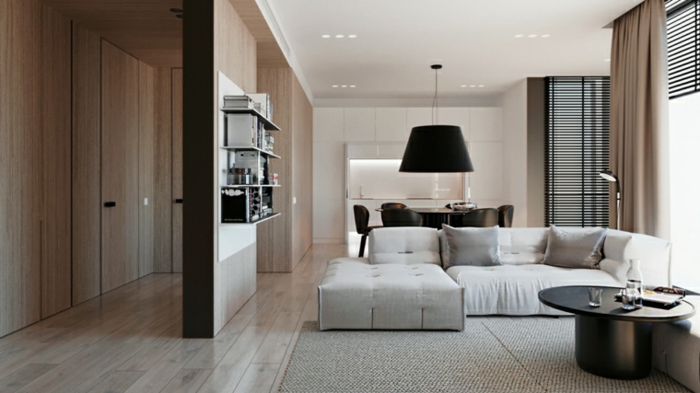 Lightning fixtures are a beautiful addition to the decor and shouldn't be overlooked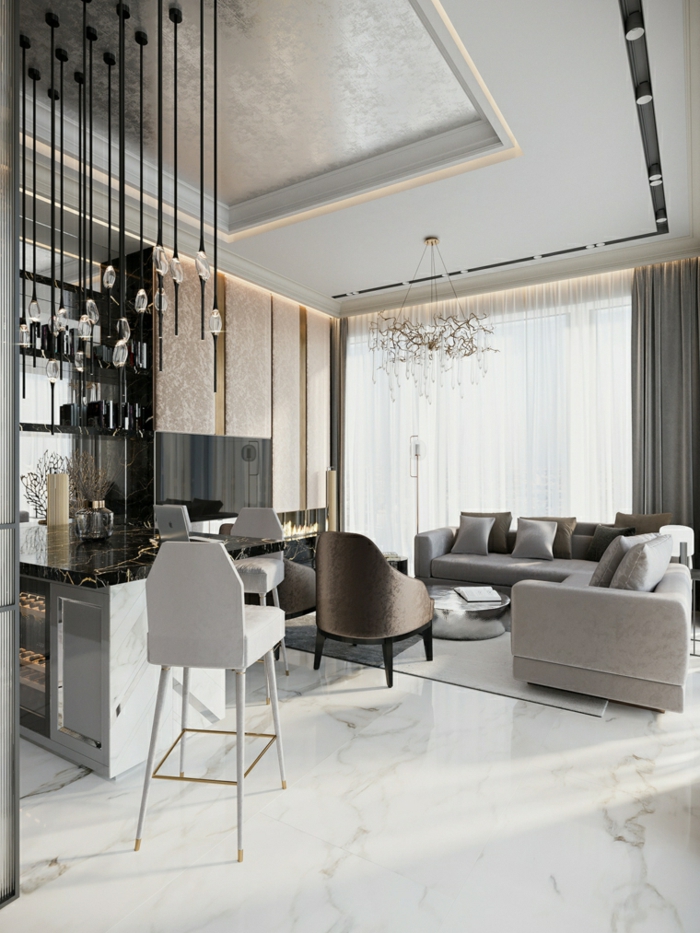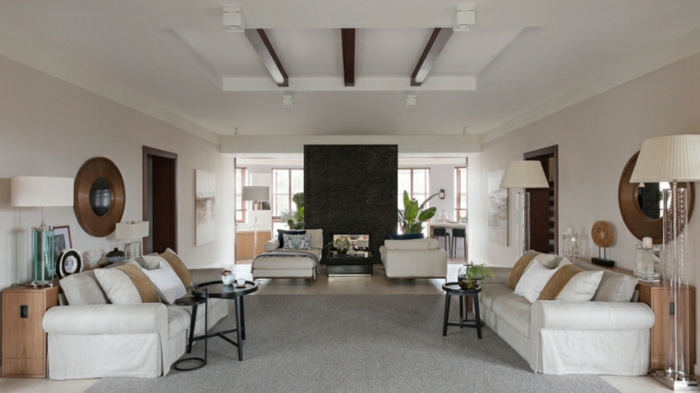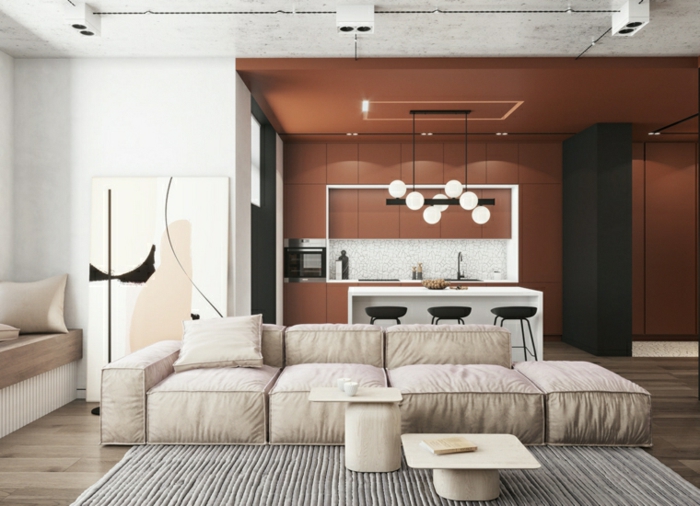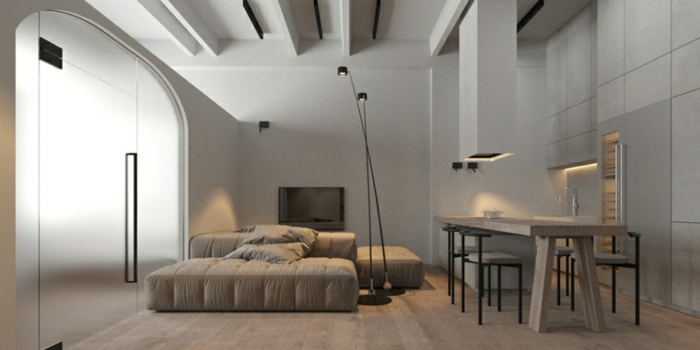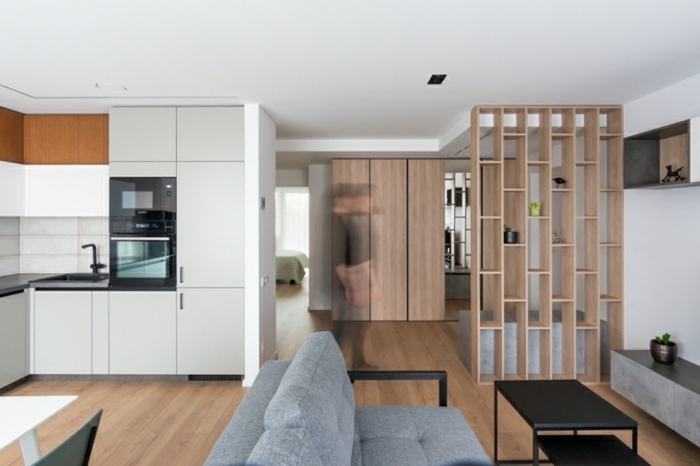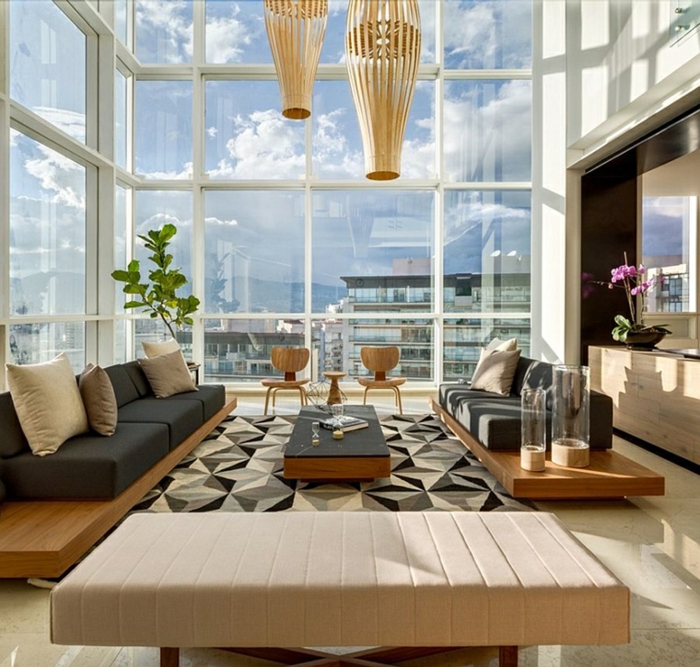 Do you want to breath new life to your modern living room? Let yourself be inspired by the beautiful images and ideas that we offer you in our article – to copy immediately in your modern living rooms! Lots of incredible ideas and easy tricks to make at home. If the time has come to completely change the look of your living room giving it a completely different personality, you've come to the right place.
Modern living room – where to spend moments of relaxation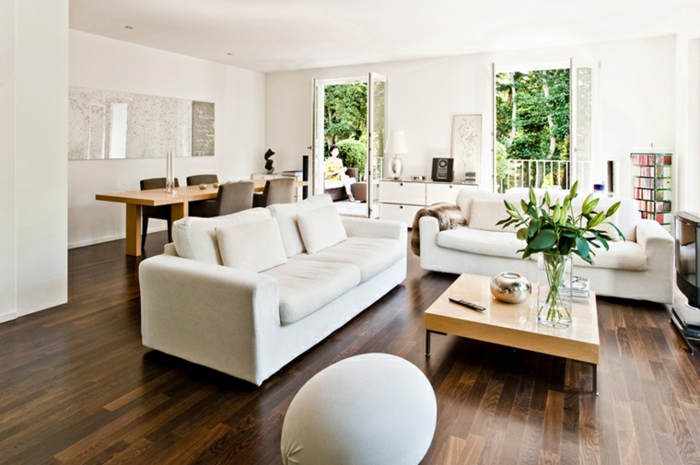 The contemporary living room is the testing ground for the most illustrious designers in recent times. Just the living room is the refuge where you can relax quietly after a long day of work.
Modern living room with black and white paintings – always in fashion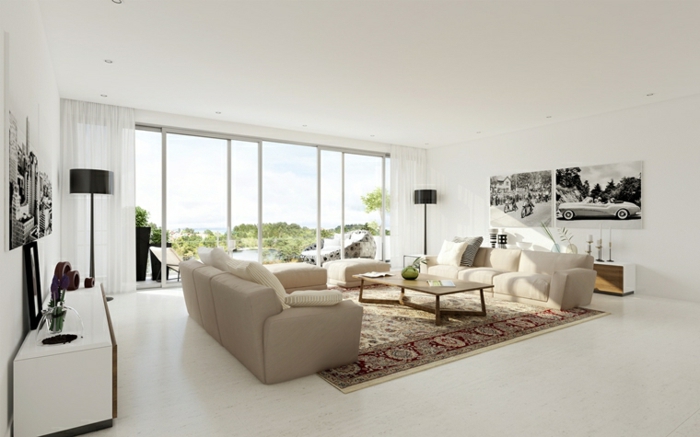 If when you are at home you are looking for a comfortable space in which to enjoy moments of relaxation, follow our collection of modern images suitable for all tastes. Trying to meet the needs of comfort, designers nowadays create projects that satisfy the sight but also offer a high degree of comfort and well-being.
Modern living room – elegant and striking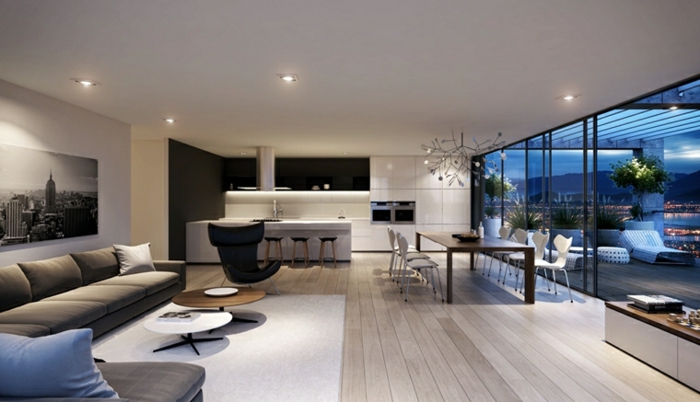 Comfort and practicality are the two focal points of contemporary style. If you love rustic furniture, focus on ethnic furniture or prefer to stay on the classic, the living area is the room where you can give your best and express your own style.
The small details are what makes the difference in the modern living room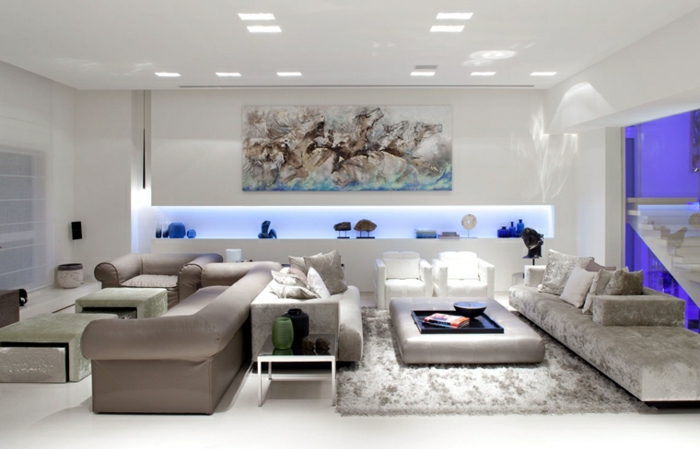 The living room must reflect your taste and at the same time it must be a welcoming and comfortable place to spend your free time with pleasure together with your loved ones.
Metropolitan glamor in a contemporary living room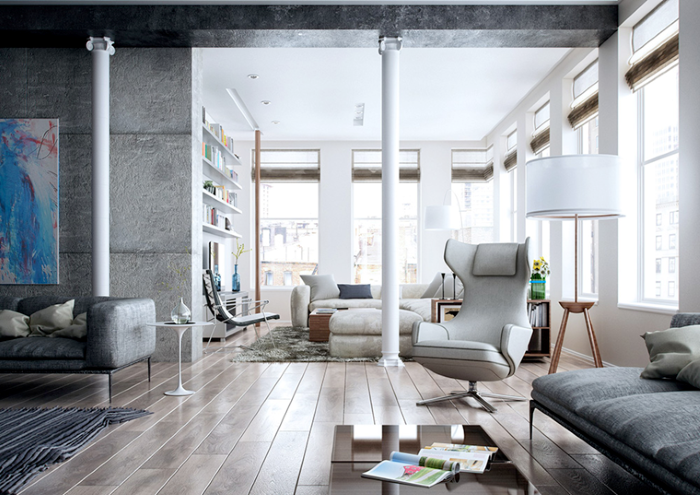 In our gallery we would like to show you many wonderful ideas to be able to furnish your modern living room in a more suitable way. You have recently purchased a new house or are thinking of renovating the old one, do not miss our modern furniture solutions for your living rooms!
Timeless total white in the living room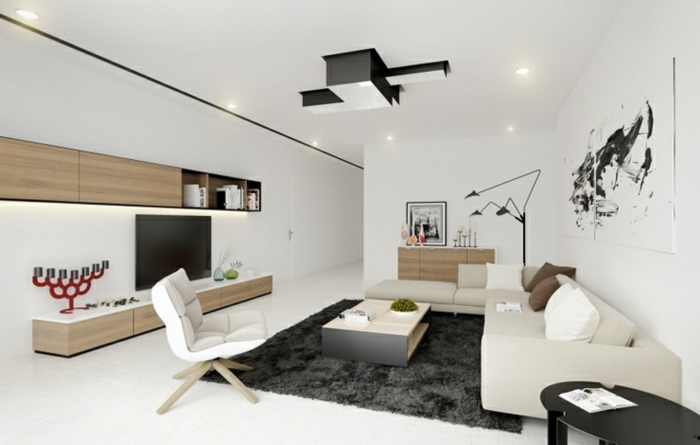 Furniture, decorations and colors must be carefully selected in order to create a relaxing environment. Let's see how to do it together! First of all, however, you need to clarify your main idea of ​​how you want to see furniture and furnishings arranged.
Touch of elegance in the modern living room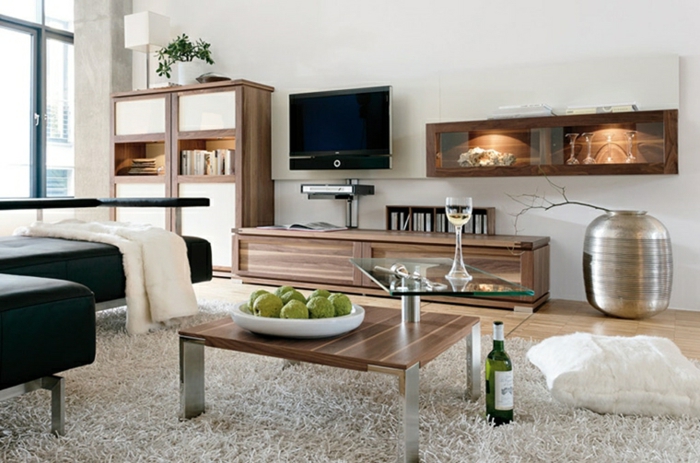 In recent times the living room has been part of a single large room together with the kitchen and the open space or loft type dining room. This fact can make your choice of furniture and colors a not so easy thing to do.
Presence of wood – timeless fashion in the living area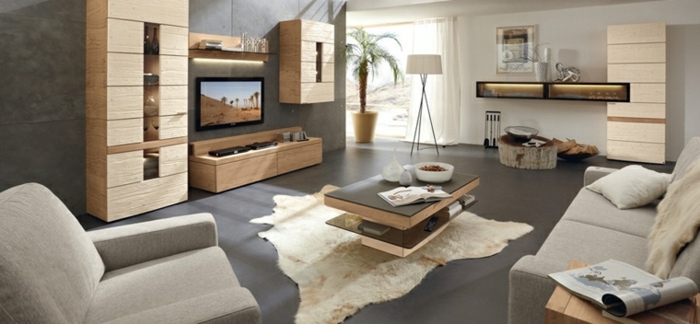 That is, you have to think if the colors and furnishings of the different areas are linked together. Meanwhile, you must also specify how much space you have available. This will then help you choose how to decorate your living room in the most suitable and modern way.
Ideas for a classic-style living area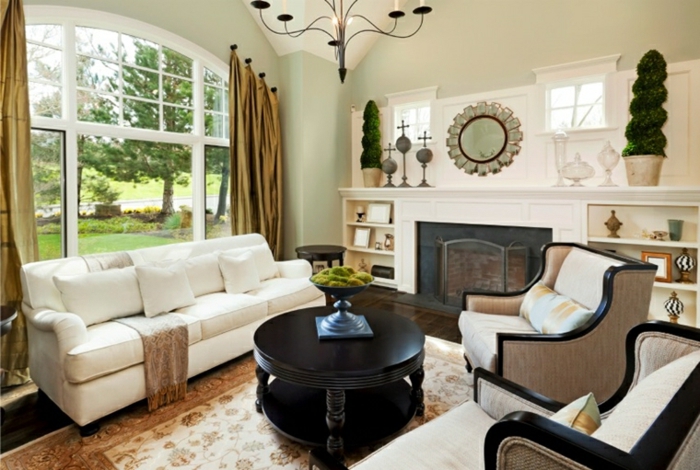 Look at our suggestions and choose the perfect image for your living area that suits you best. We have made a nice collection of photos that can be very useful to clarify the initial idea regarding the style, colors and furnishings to choose from for your conversation area.
Contemporary design furniture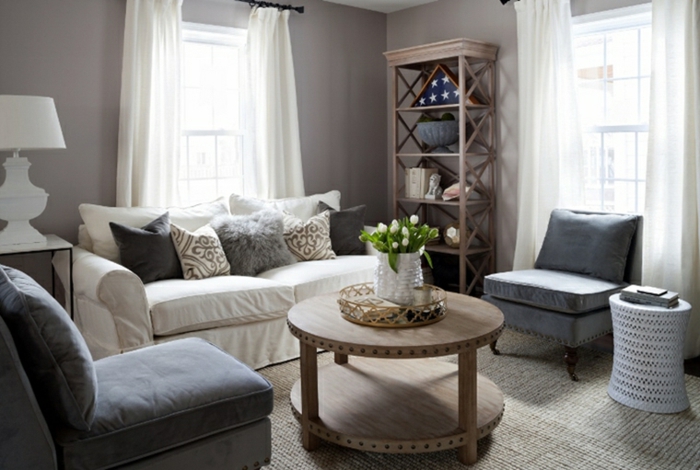 Industrial style furniture: from the factory to the living area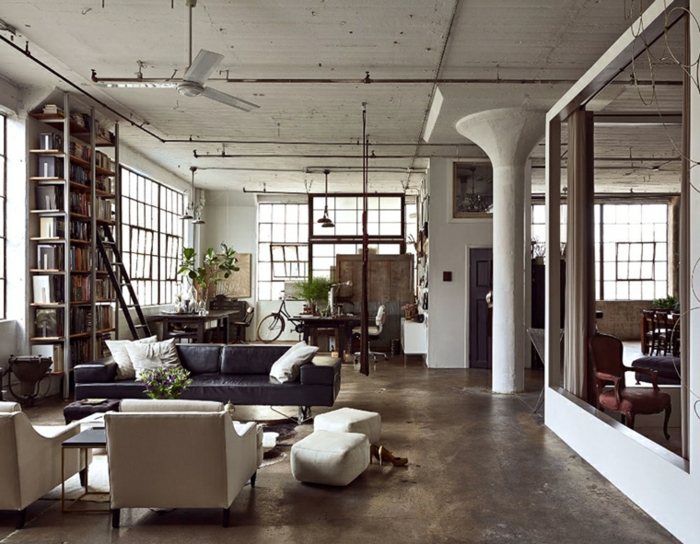 If you have a large loft and you don't know how to organize the spaces and what type of furniture to choose, you can experiment for example, focusing on industrial style to create a refined and truly unique environment. For example, choose a large and elegant sofa, perhaps with an island, to be placed in the center of the room.
Ideas and suggestions for furnishing the contemporary living room in an industrial style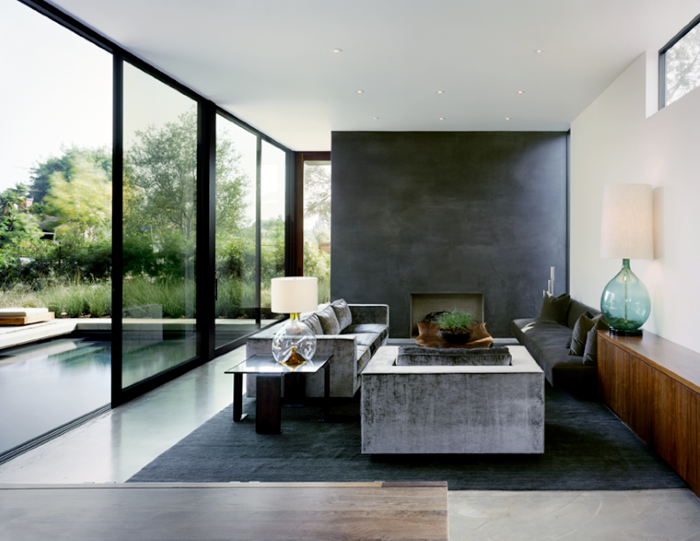 Create contrast by combining furniture and industrial accessories, such as workshop pendant lights or a large workbench instead of the dining table. How to decorate a large loft?
Industrial living with exposed wooden beams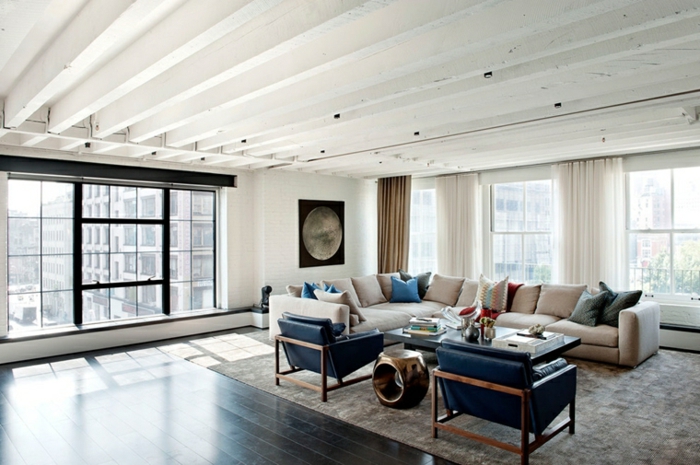 For the living area you can create an eclectic mix of styles by inserting elements from other sources into the industrial context, such as a classic sofa, as well as a rustic coffee table and an oriental rug. It has now become common to see in homes, restaurants and on display in designer shops, furniture from disused factories and workshops, elegantly transformed into furnishings.
Industrial living room with DIY decorations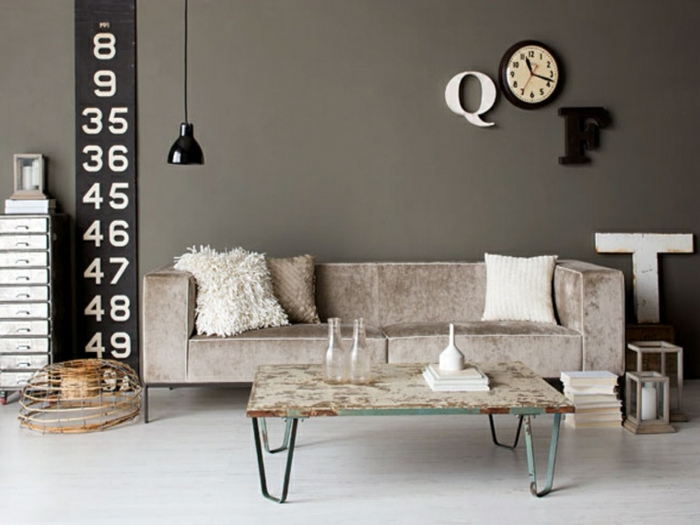 The faded paintwork, the electrical system and the metal structures in plain view are the mark that distinguishes the industrial style, declined in shades of gray, white and black.
Industrial lounge with white painted brick wall
To avoid the patchwork effect, we define these colors to be used as a guide in choosing furniture.
Living room furniture: industrial style and vintage touches
How to adapt these industrial style furniture to a classic decor, without running into a jumble of colors and atmospheres at home?
Style and trends: industrial look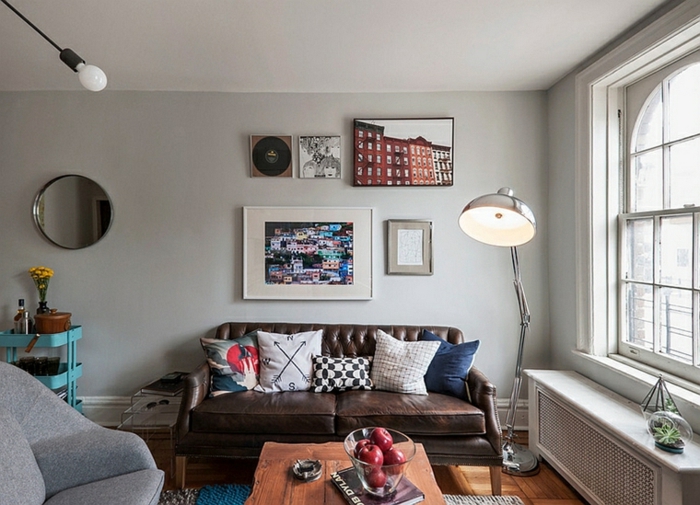 The industrial style is now a model of furniture, which is why there is also an ad hoc manual for do-it-yourself lovers, which offers advice and indications to give vent to creativity. Minimalist style can also be an excellent solution for your modern living room.
Industrial style: enriched with pallets and brick wall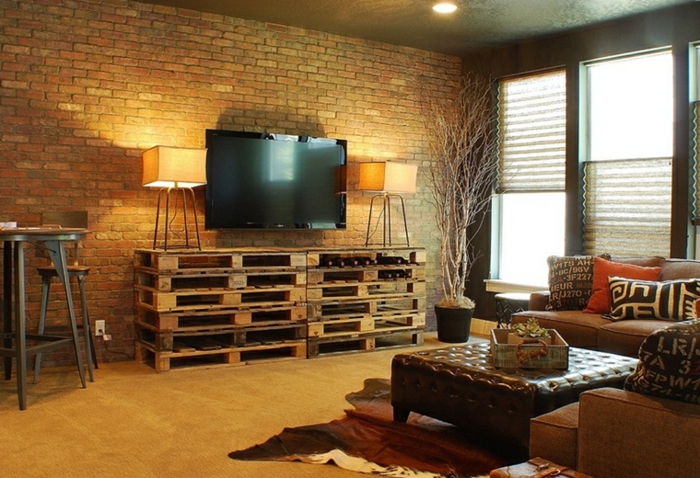 As we know, modern living rooms in minimal style follow the idea of ​​minimalism, which is practically the art of being able to live comfortably with as little as possible. The key word for your minimalist modern living room is essentiality!
Modern living room: the game of the various styles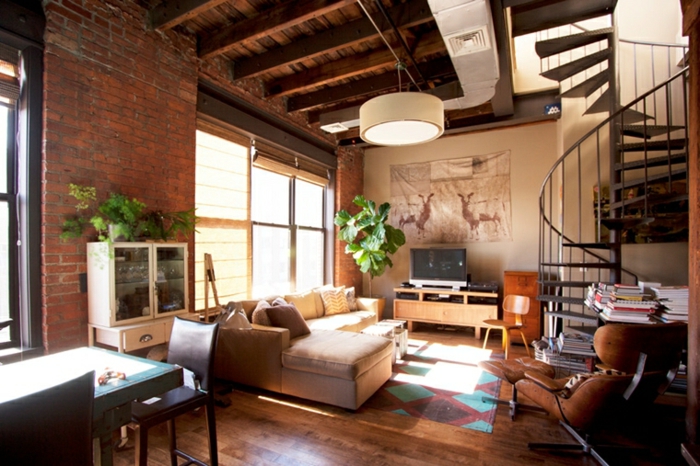 Meeting point between tradition and innovation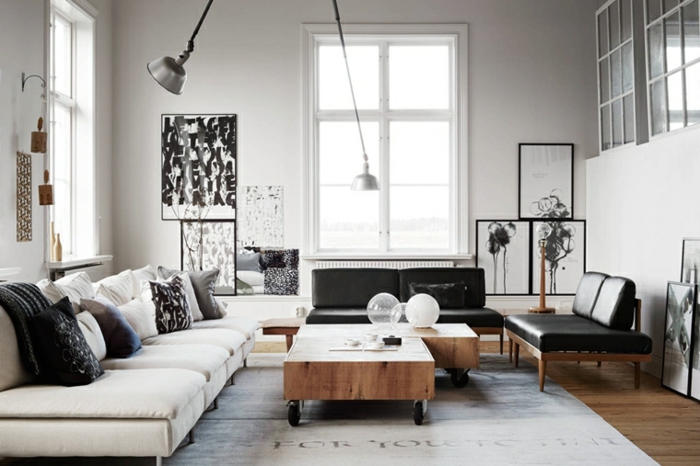 The main objective of this fashion style is to offer essentiality to all those who love simple lines, clean elements and geometric shapes. A style suitable for people who prefer sober and fine furnishings.
Wonderful examples not to be changed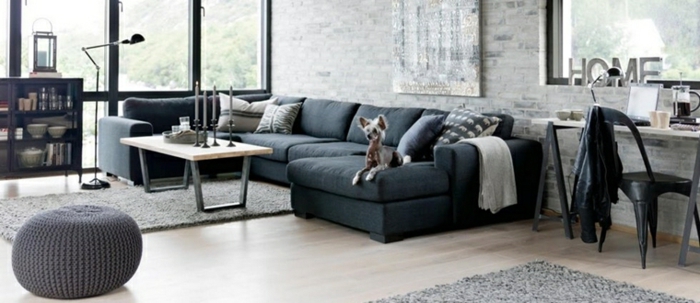 Nothing superfluous, no baroque or extra decorations, the elegance of a minimal furniture lies in the essence.
Innovative solutions for the living area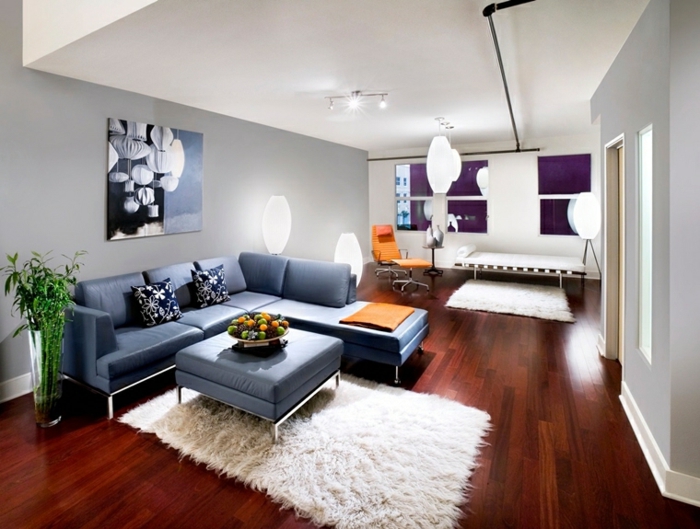 So, take a cue from our gallery, well selected for all of you with the aim of offering you many ideas and tips for decorating your contemporary living room in different styles! Take inspiration from our gallery to lend an increasingly modern and stylish spirit to your living room.
Add a fresh and modern touch to our minimal style living room