Gray and white living room, it's chic! Here are 82 photos that bear witness
Grey is chic, trendy, it's a "must have" in interior design. In recent years we notice a craze for the grey decor. What's more, we also tend to combine it with similar tones like black and white, for example. A gray and white living room is like a chameleon. The combination of these two colours adapts well to each type of room, to each style of decoration, to each kind of atmosphere.
Do you think it is simple and boring? Not at all! Grey, in particular, exists in different tones and each shade has a different character. Neutral colours are excellent, white and grey combination is the best. In the psychology of colours, white is most often associated with purity, cleanliness and virtue. Grey, on the other hand, is a colour that represents peace and balance. So, the combination of both is a wonderful idea that will bring calmness and a feeling of comfort to your home. You can either repaint your walls in white and grey, or opt for furniture and accessories in these shades.
Gray and white living room – very welcoming. Grey furniture on a white background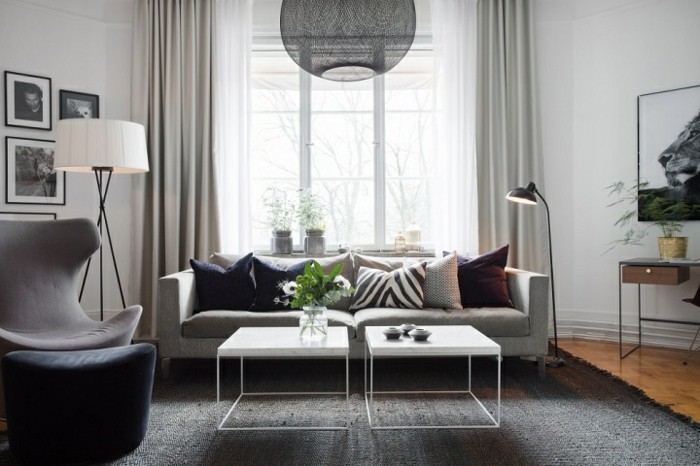 When it comes to a grey-and-white decor, your imagination should not be limited. There are hardly any specific rules to follow. However, we have some tips and suggestions which will give you ideas for designing the living room of your dreams.
The grey, and especially its light shade, and the white are essentials of Scandinavian decor. Combine this range with light wood furniture. For flooring, opt for a parquet floor. Thus, you will give a Nordic look to your living room. Furthermore, a brick wall, combined with a grey and white decor gives you a beautiful industrial atmosphere. Similarly if you add touches of blue, you will introduce the seaside atmosphere in your living room.
Living room in grey and white. Scandinavian style. White salon painting. Grey sofa. Wood flooring. Beautiful wall decor pieces.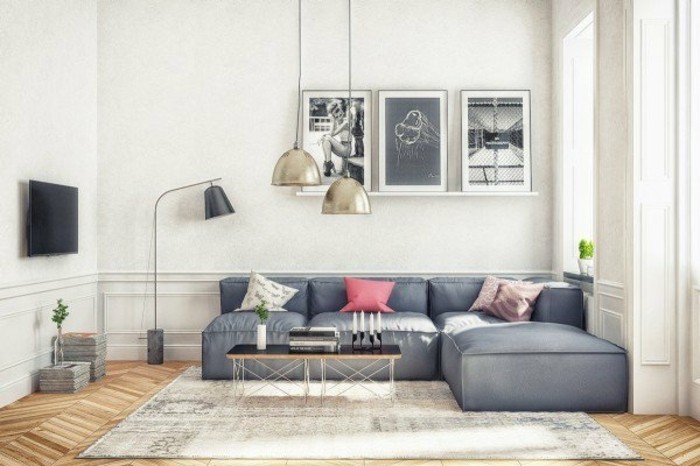 If your living room is rather small, it is better to choose lighter shades, as they tend to visually enlarge the space. On the other hand, if your living room is rather small, you can also opt for darker tones. The light shades are the solution that suits you if you are looking for tranquility, elegance and finesse. If you want to give a more dramatic side to your decor, you must opt for dark colours. Do you think the decor lacks dynamic? You have to create a focal point in your living room. You can even add some splashes of colour to liven up the mood. Blue, pink, lavender and plum colour will bring a touch of sophistication and energy to your home. In general, all natural colours are very suitable.
Beautiful gray and white living room. Some touches of yellow that brighten up the atmosphere.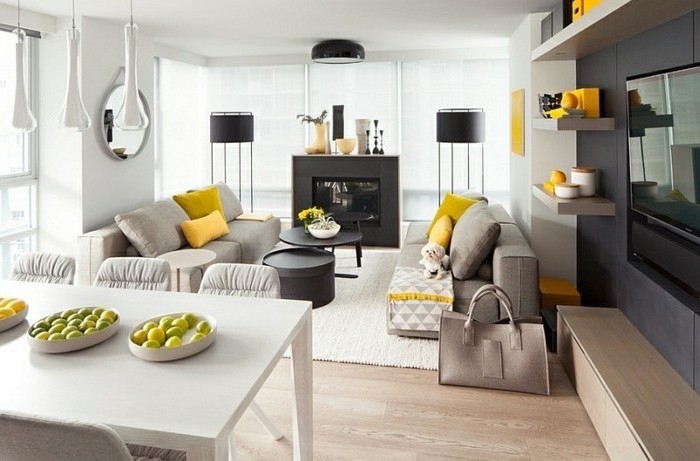 Now check out our selection of 82 photos below to find the grey and white living room of your dreams
Living room in grey and white is very trendy. White salon painting. Grey sofa. Nice decorative details.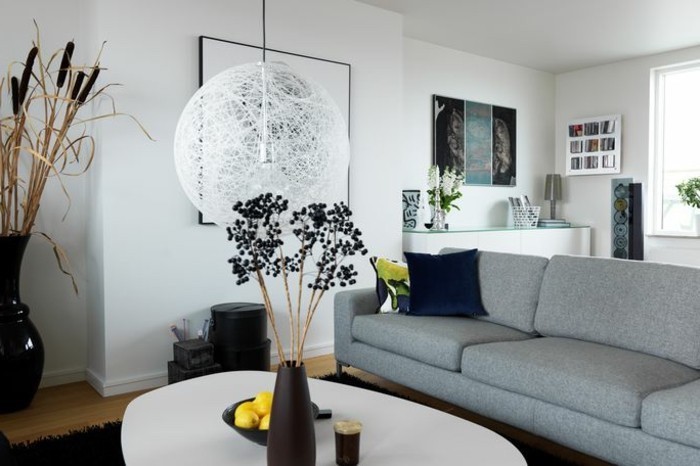 Very minimalist decor. Grey and white lounge with clean lines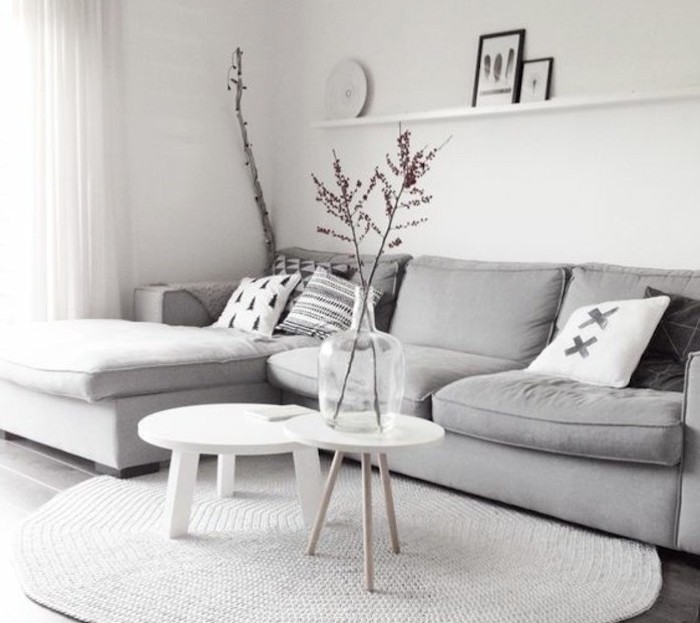 Scandinavian living room layout. Grey furniture. Some yellow accents. Idea deco living room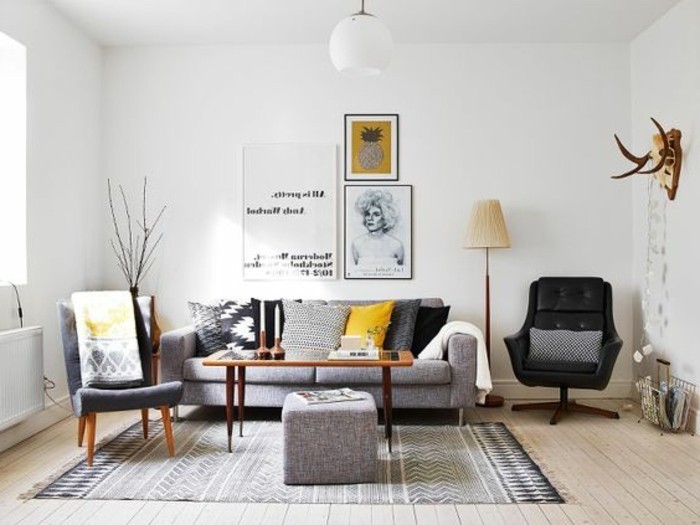 Grey and white living room decor. White furniture, grey tiles. Orange accents and pretty black and white portrait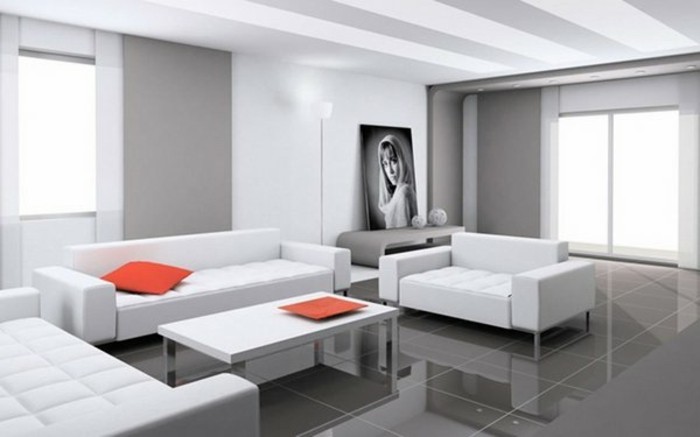 Living room in grey and white. Very bright room. Cozy atmosphere.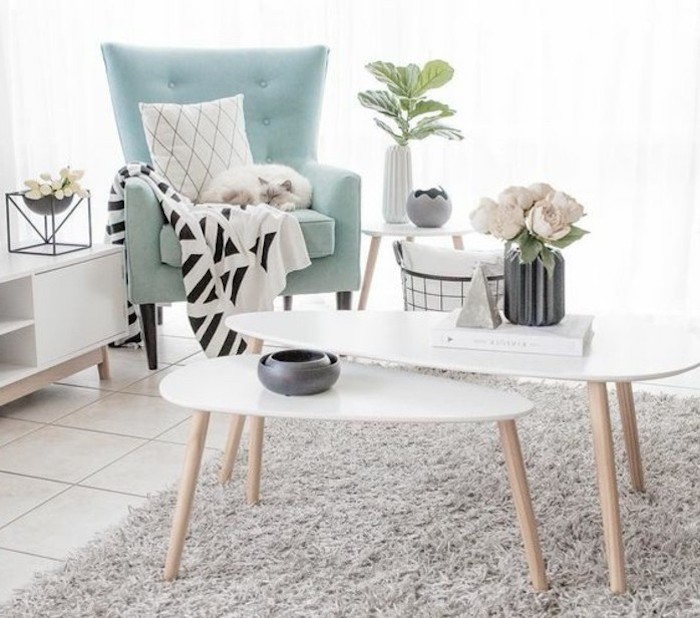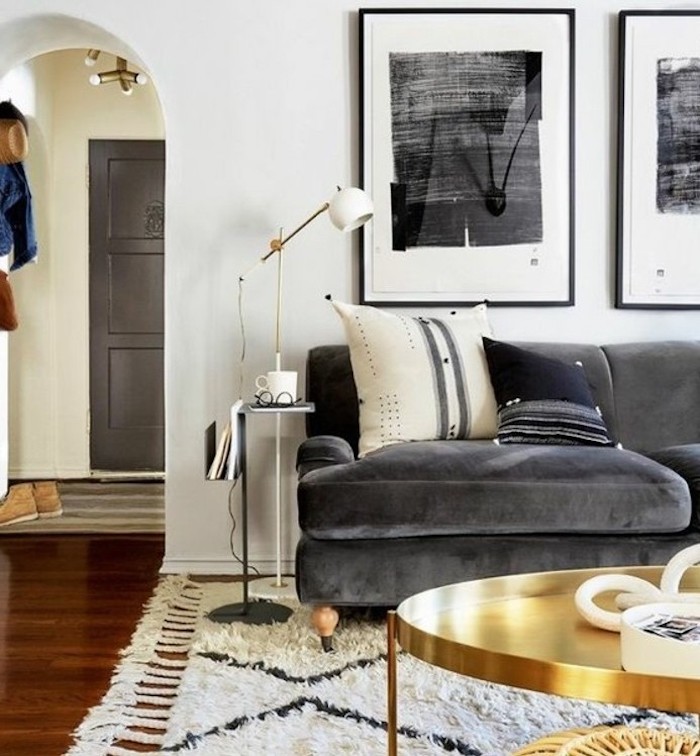 Grey sofa. Armchair with floral motifs. White wall painting. Plum coloured accents. Living room in grey and white is truly adorable.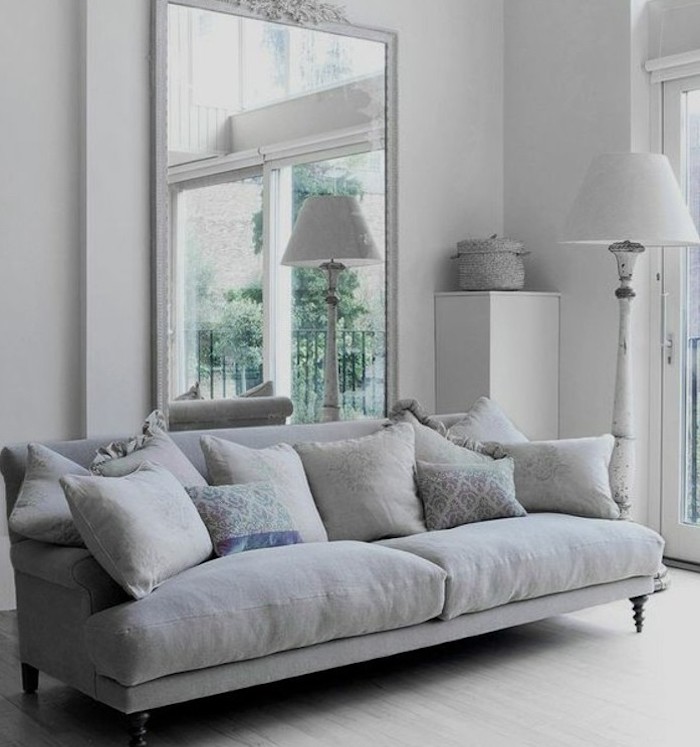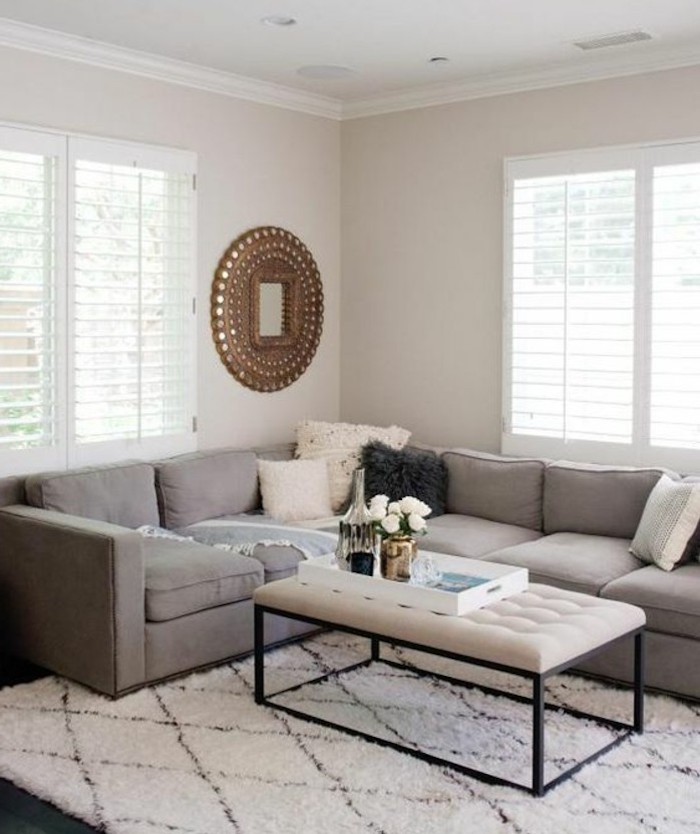 Interesting ceiling, combined with grey and white decor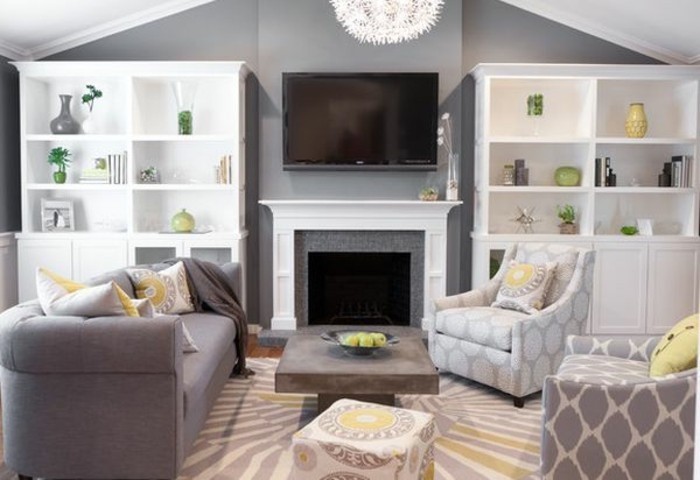 Grey, combined with blue looks amazing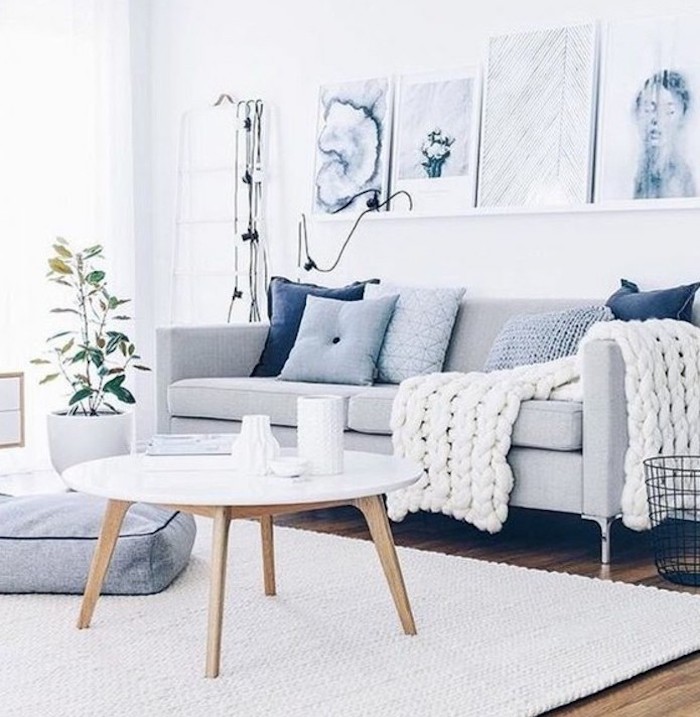 Grey and pink is another great combination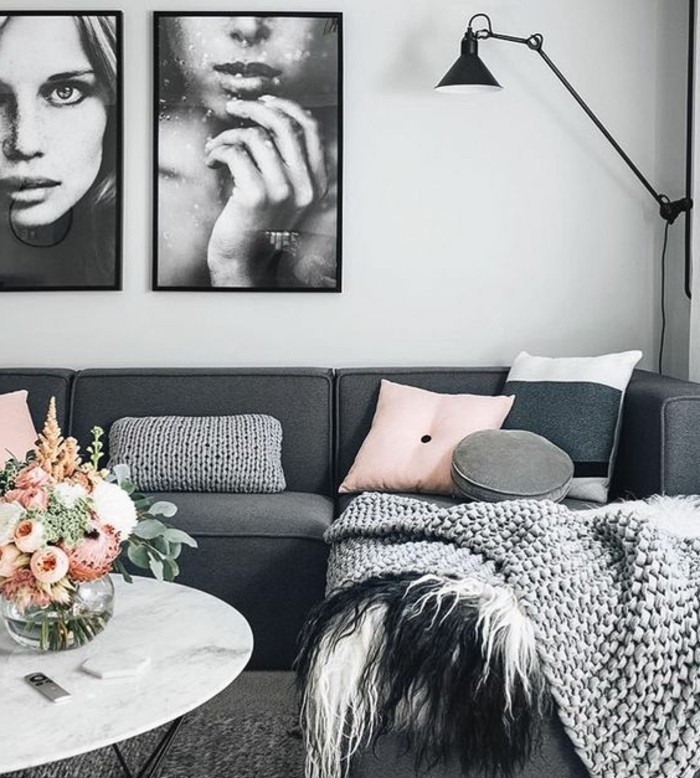 What do you think of this grey decor with yellow accents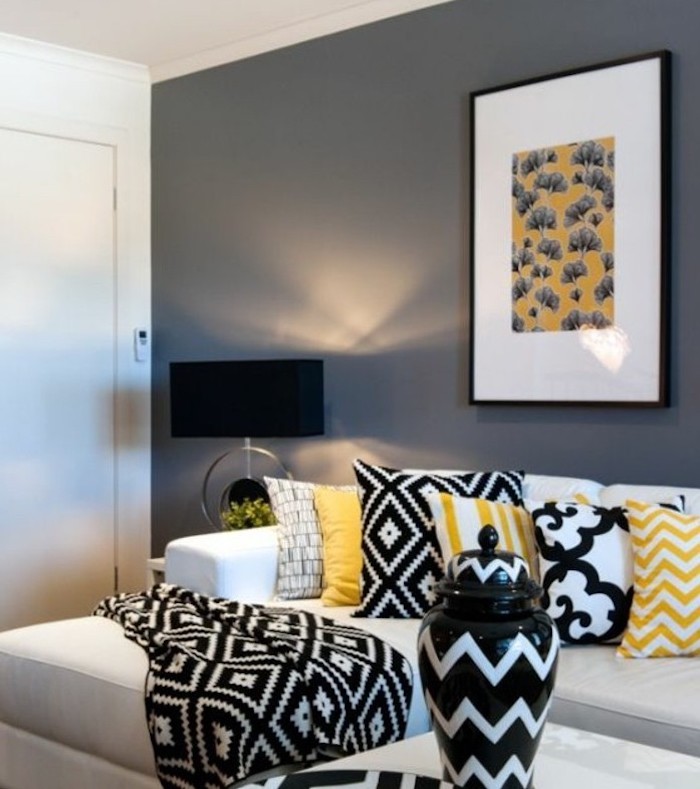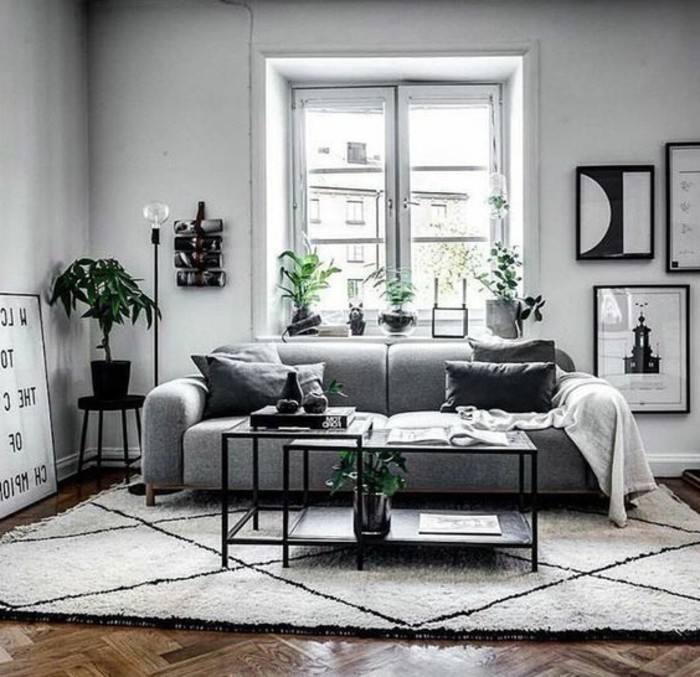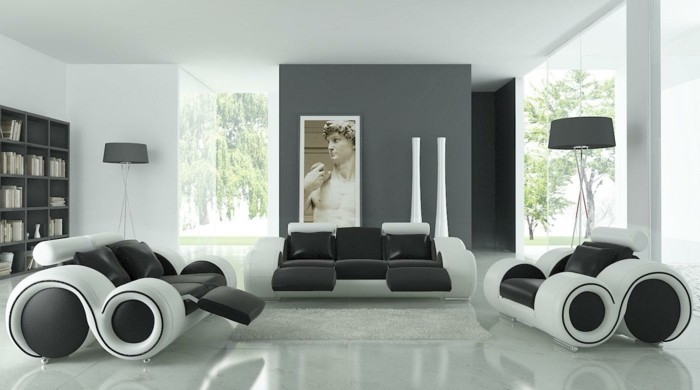 Light grey and dark blue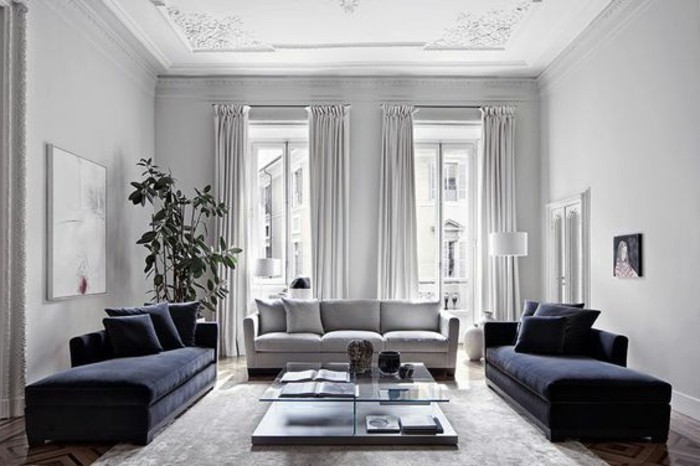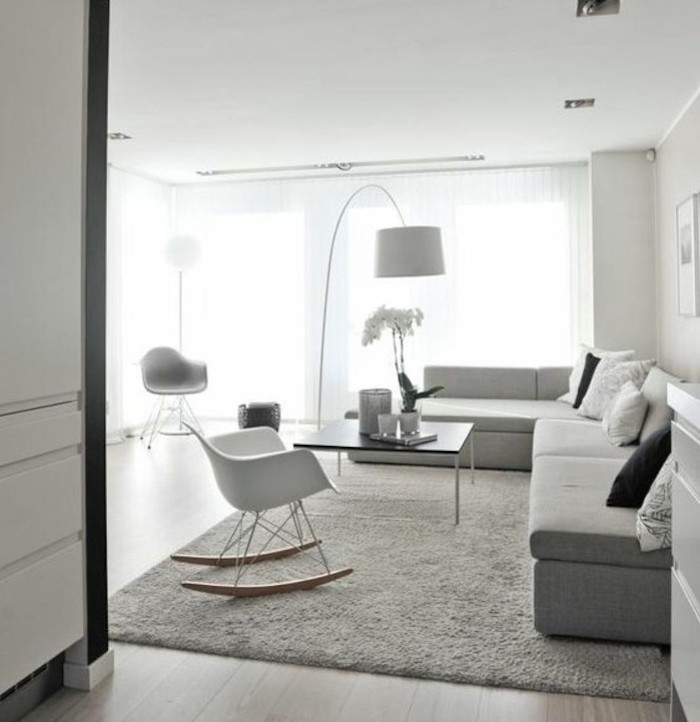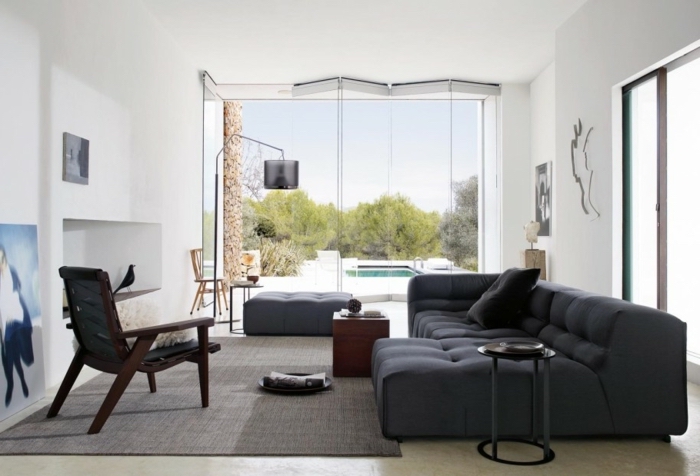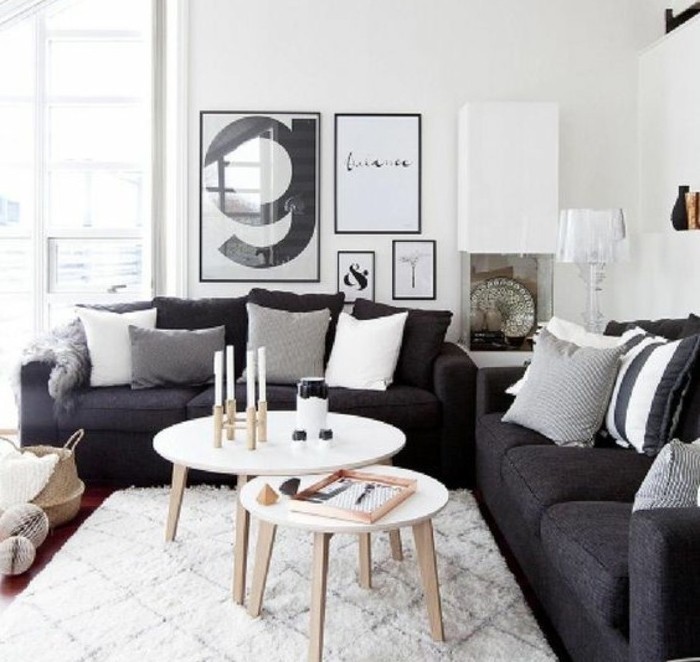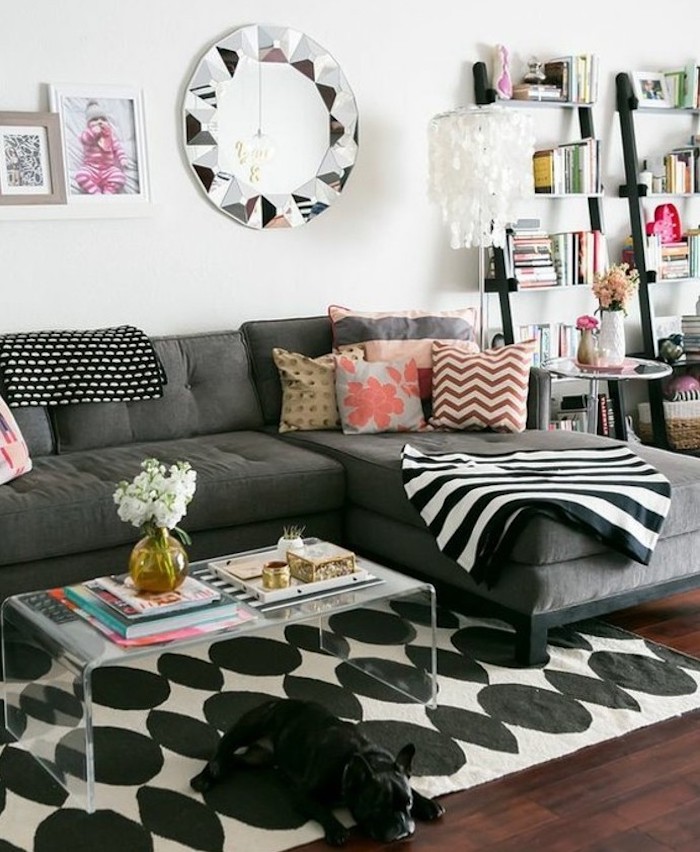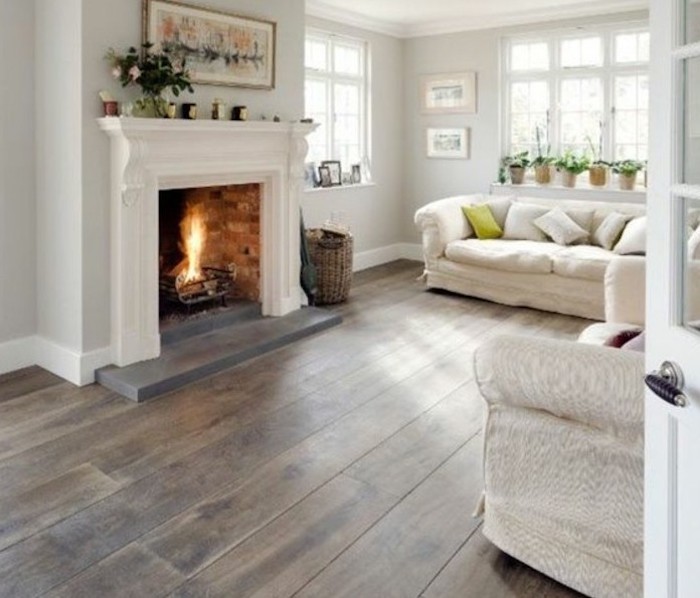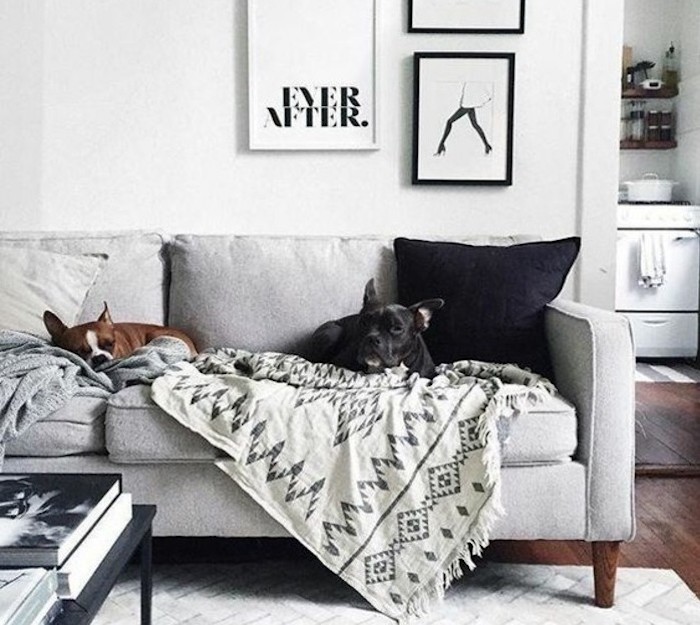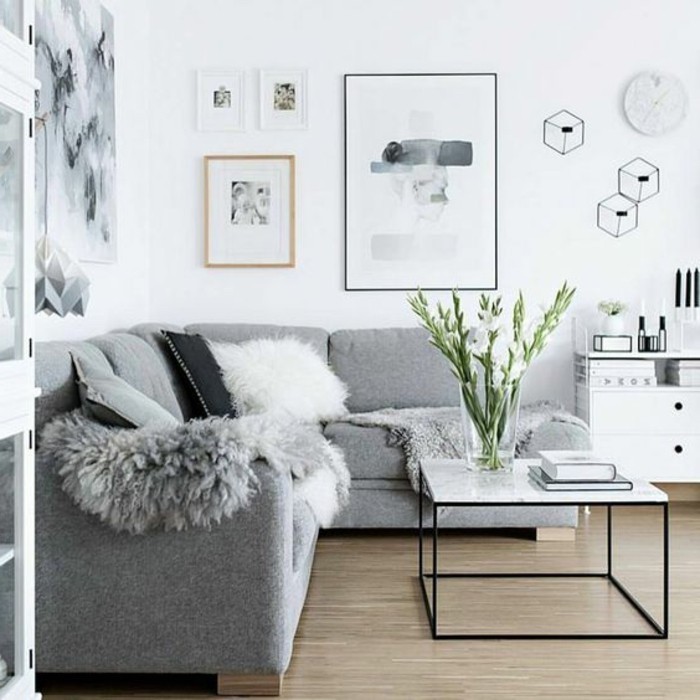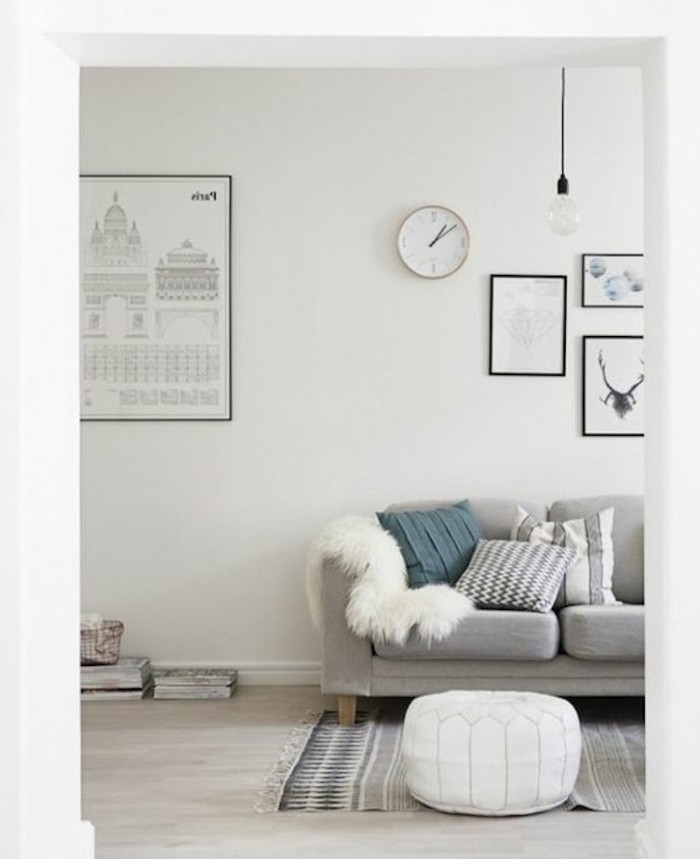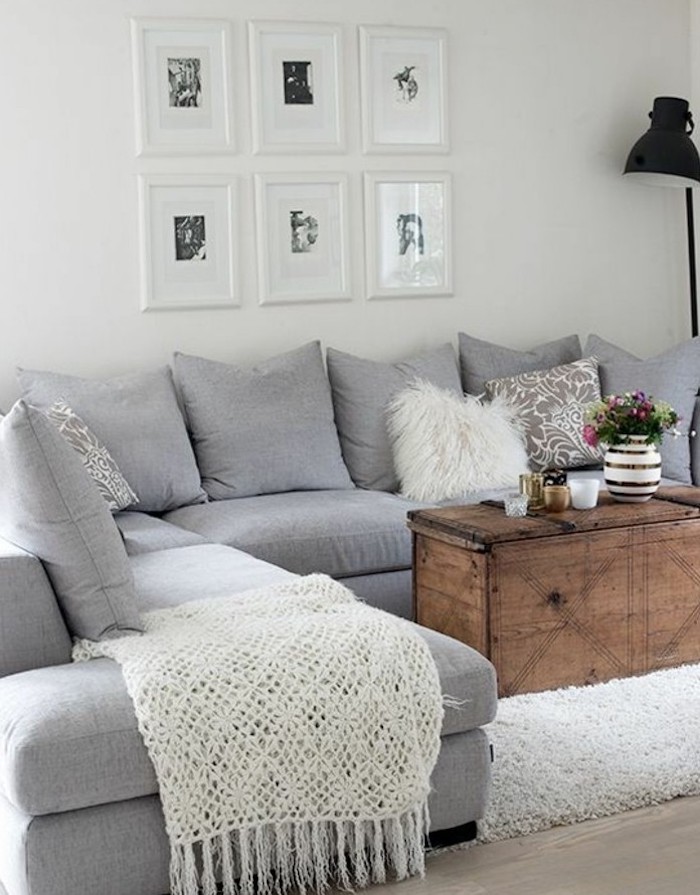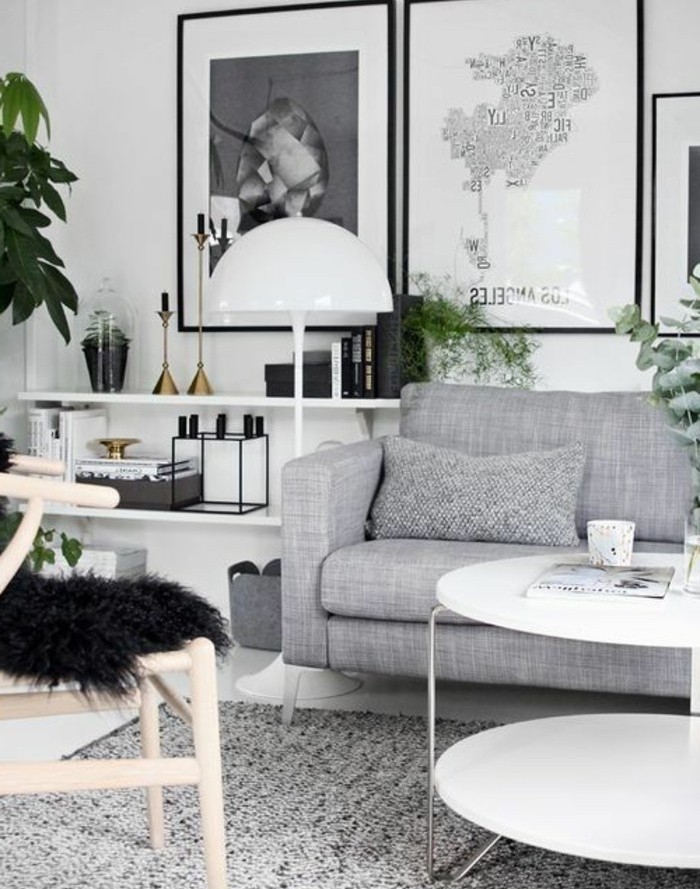 Grey with floral motifs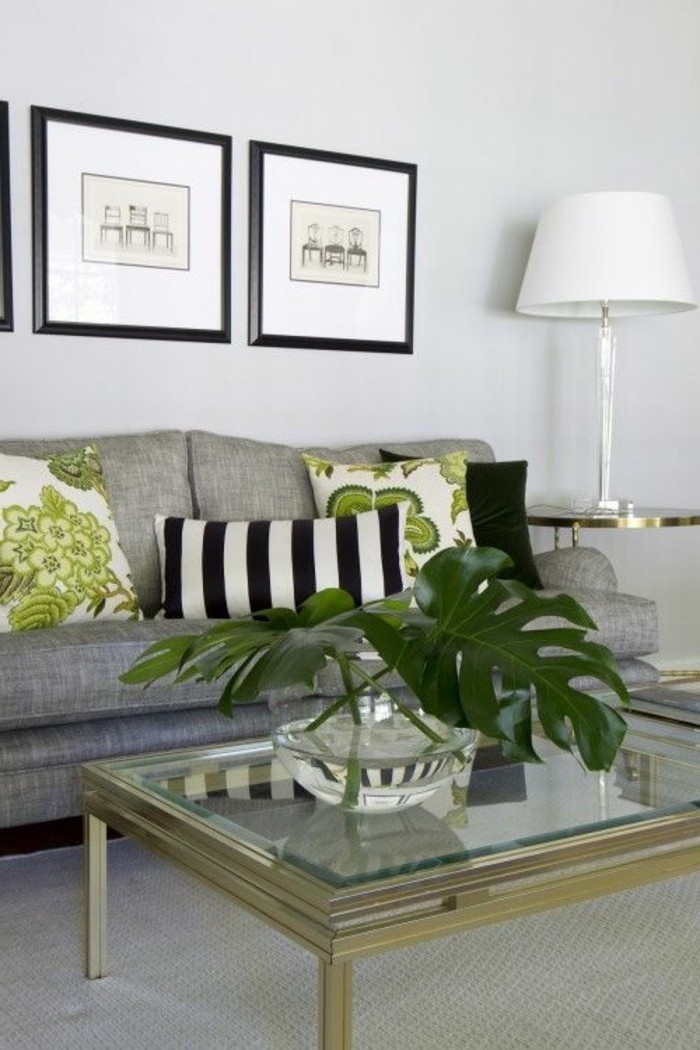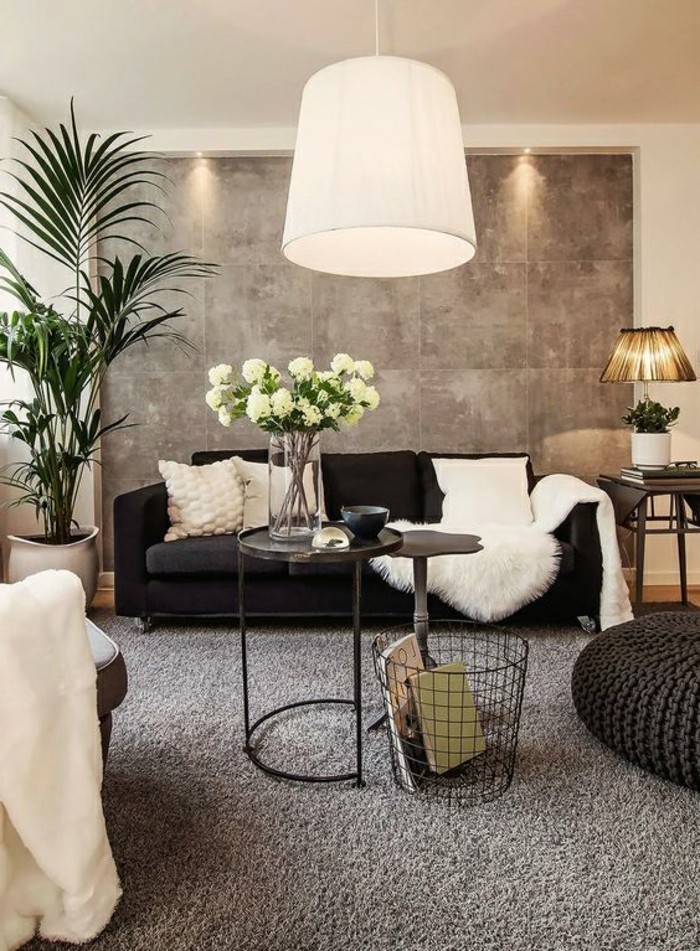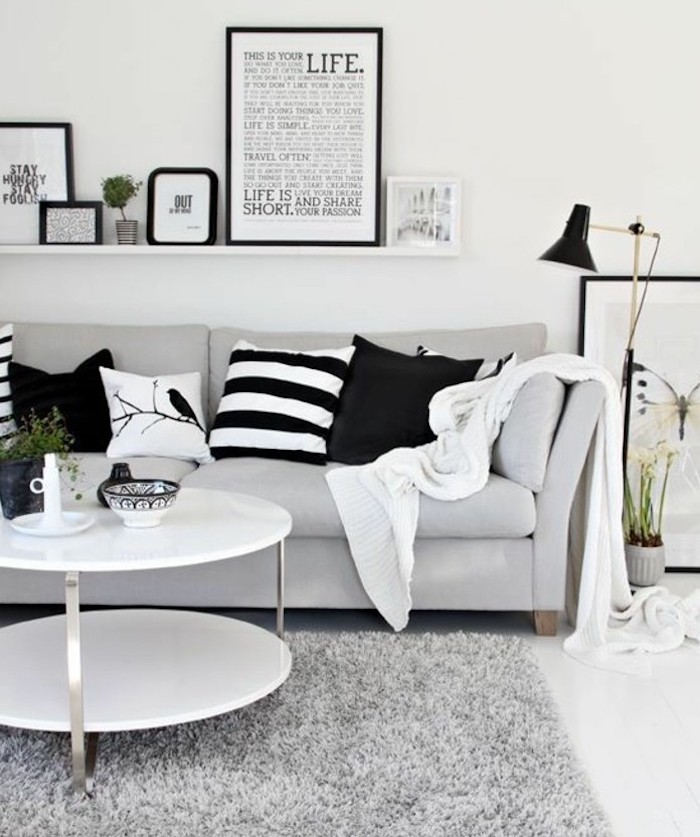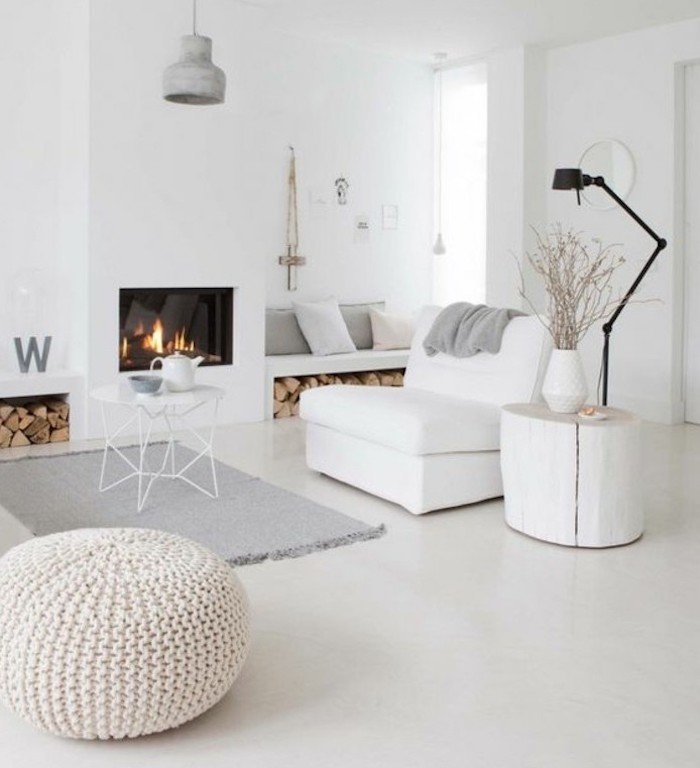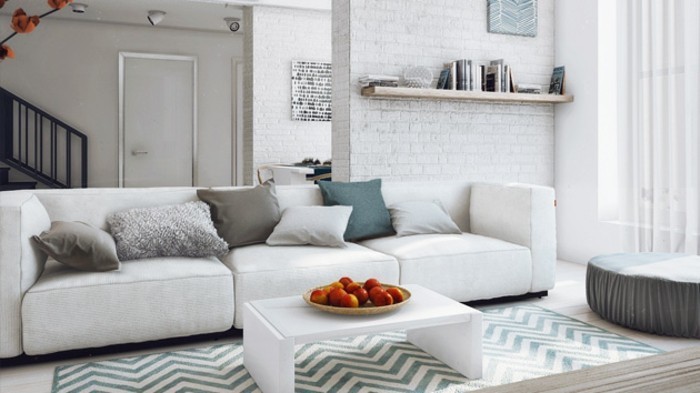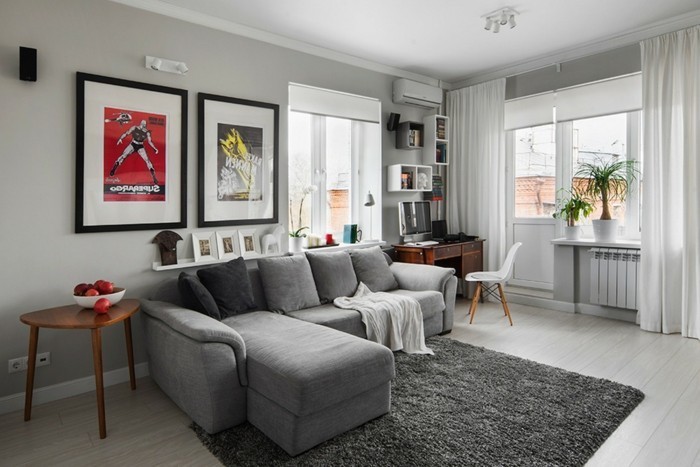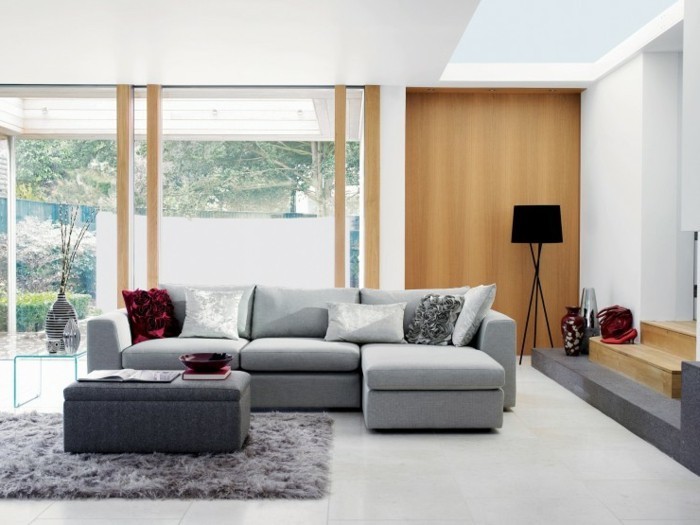 Little splashes of red bring lots of character to your decor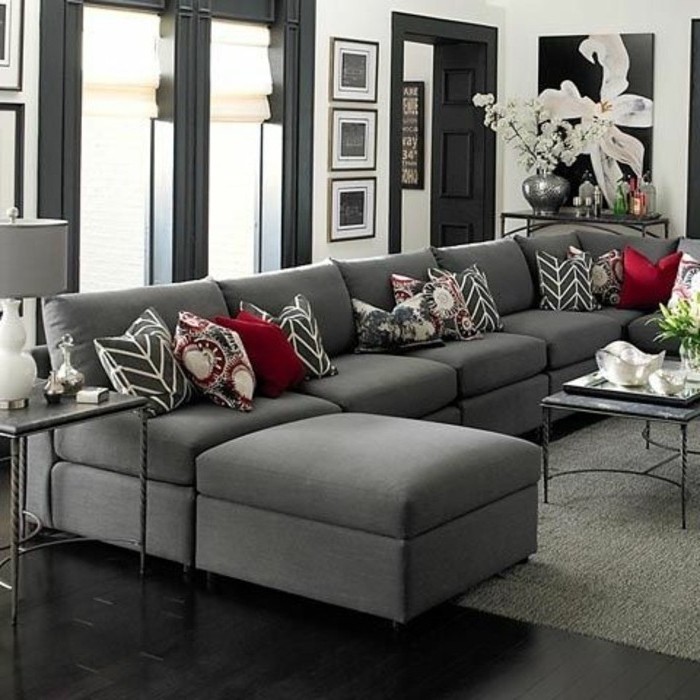 Minimalist design with splashes of colour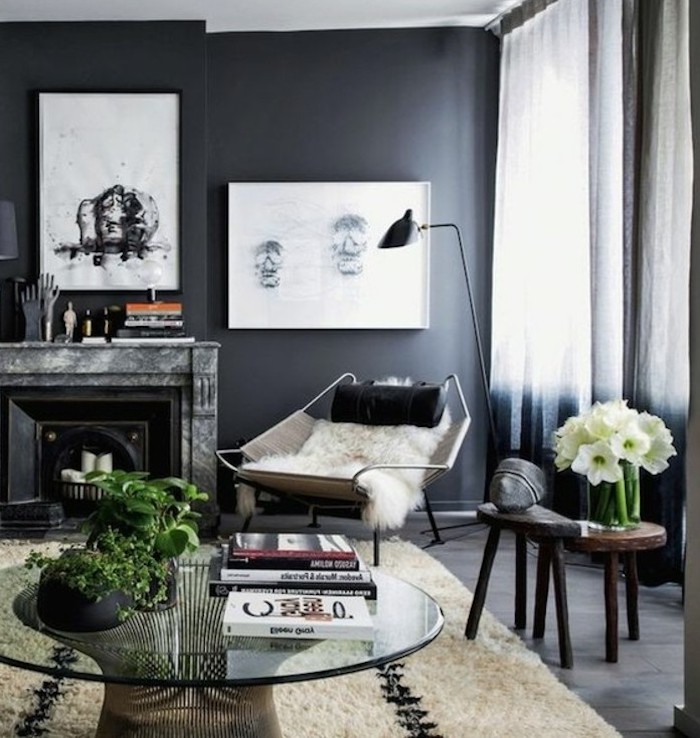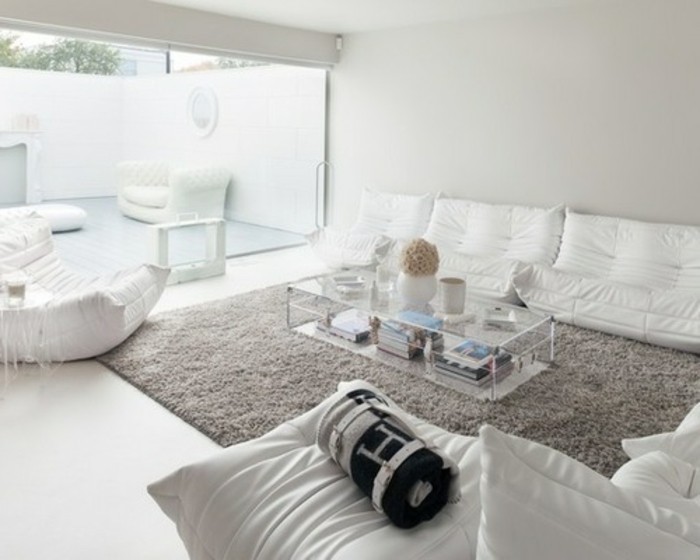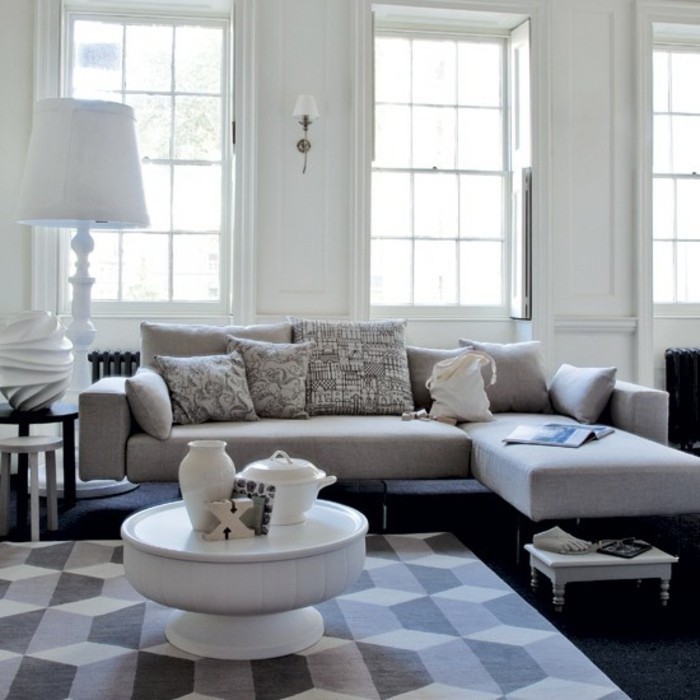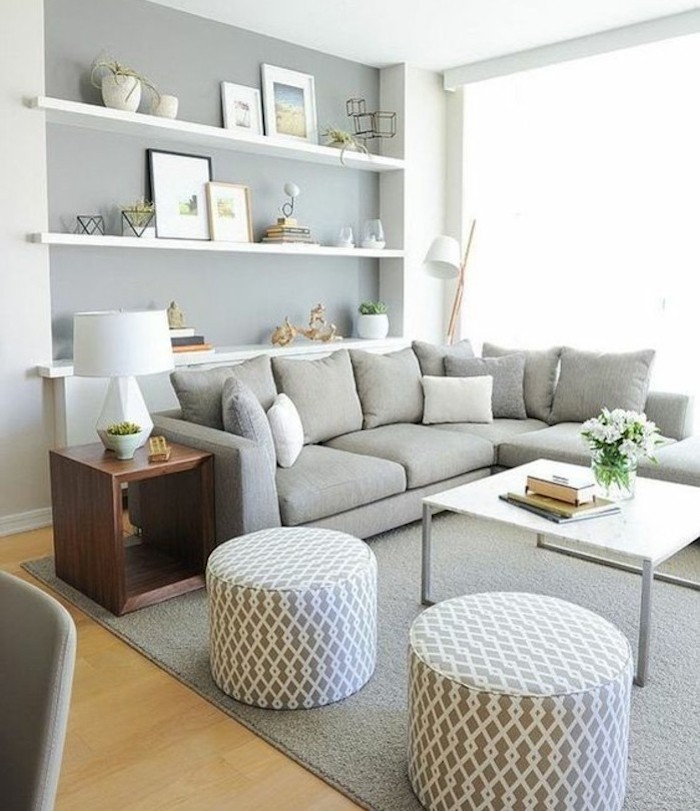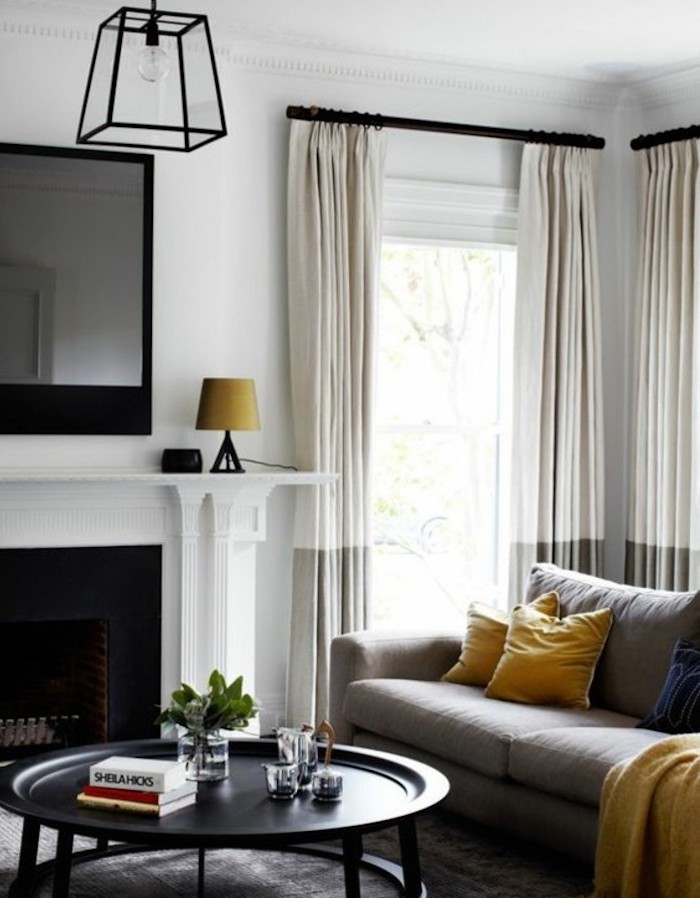 Boho chic style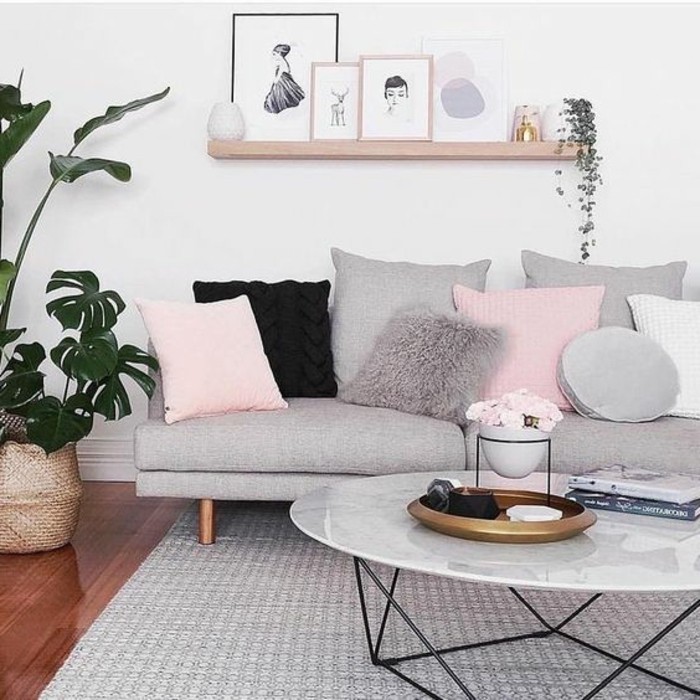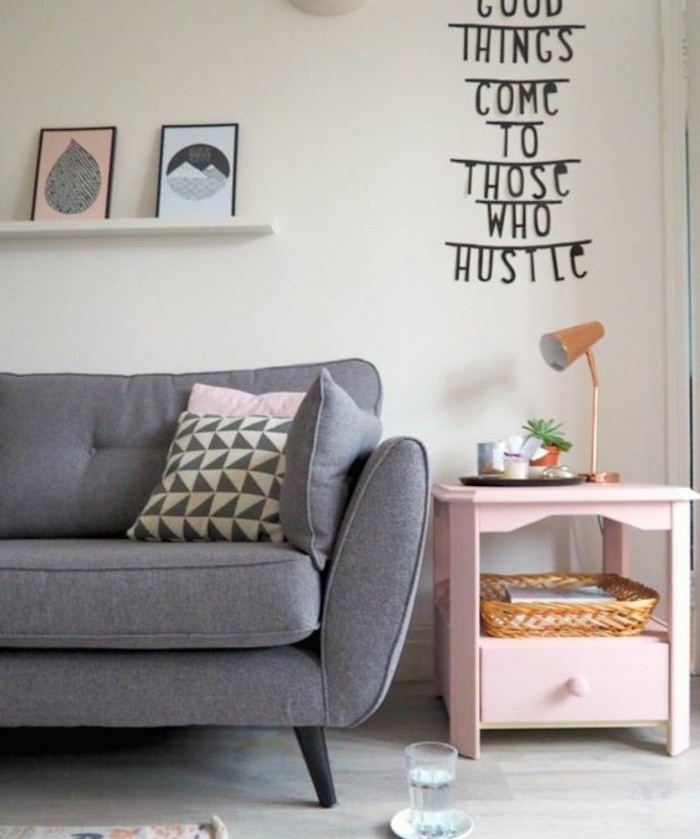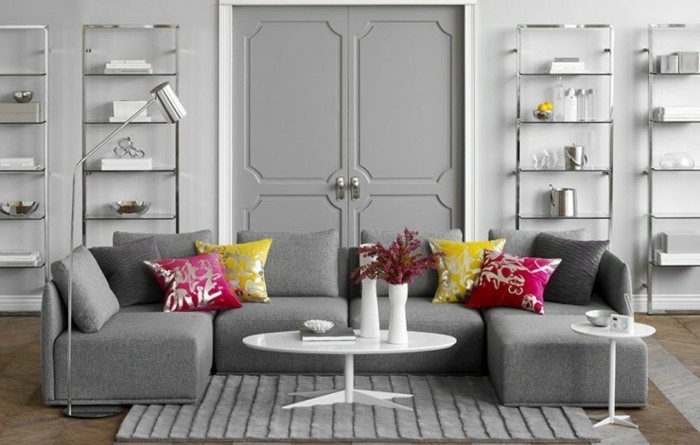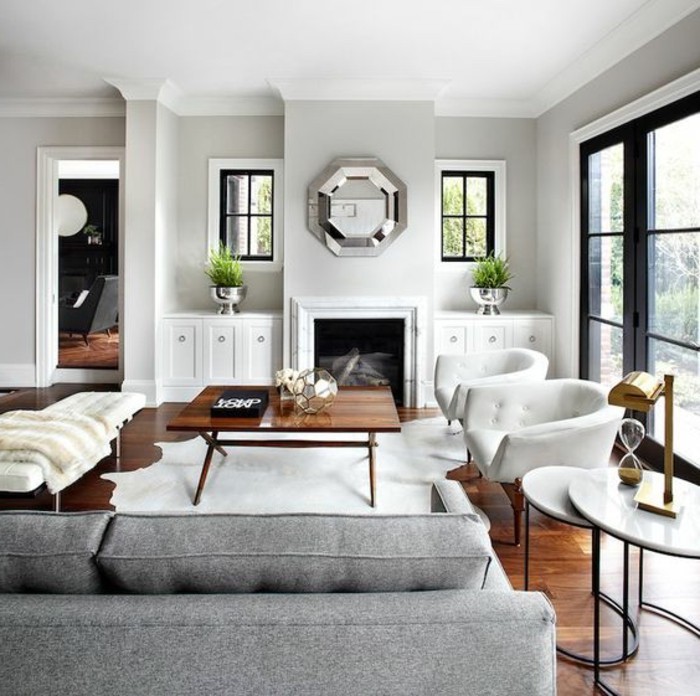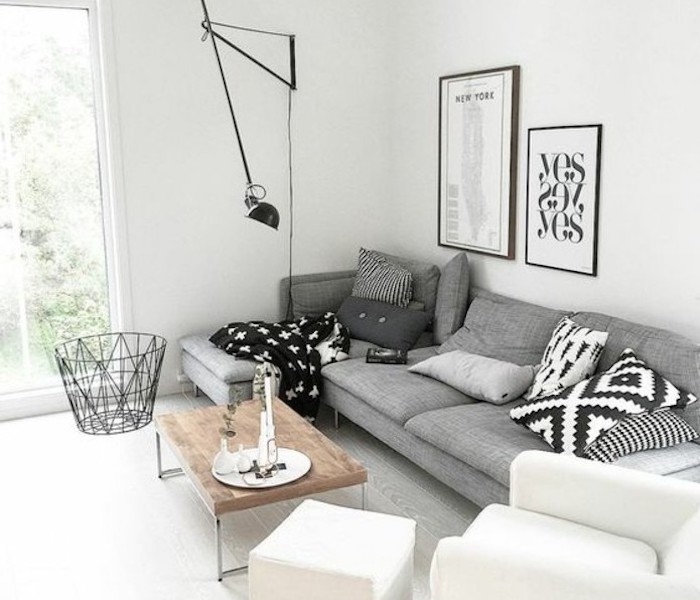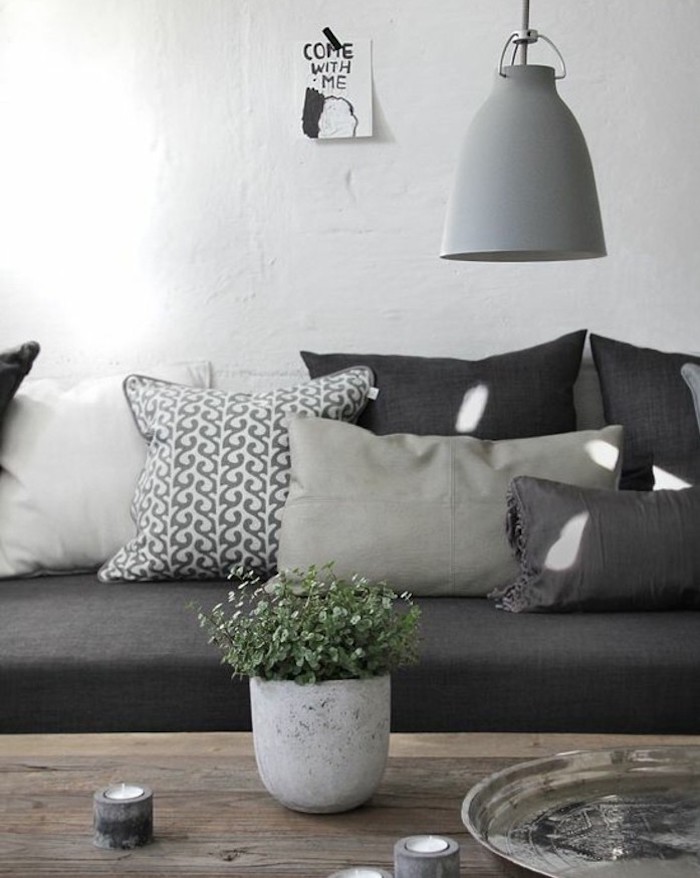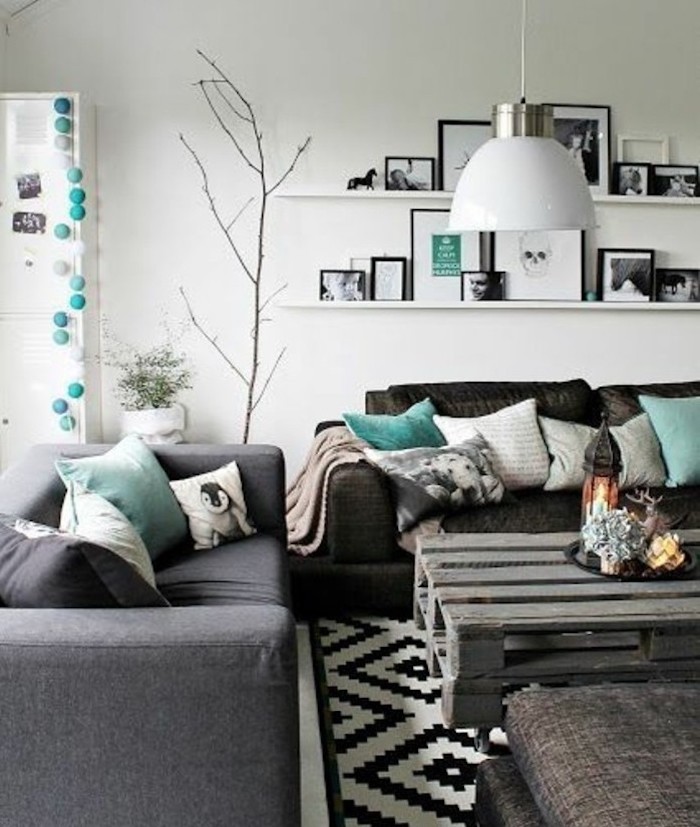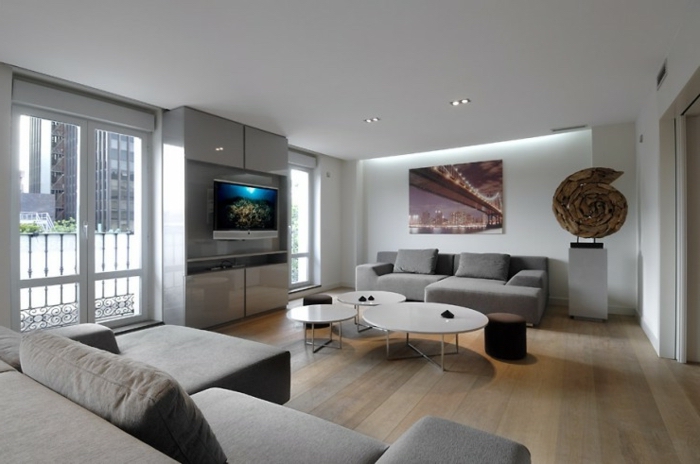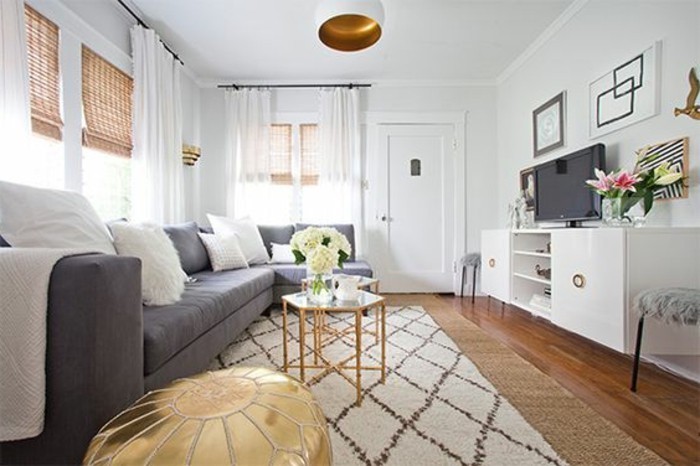 Red accents with grey and white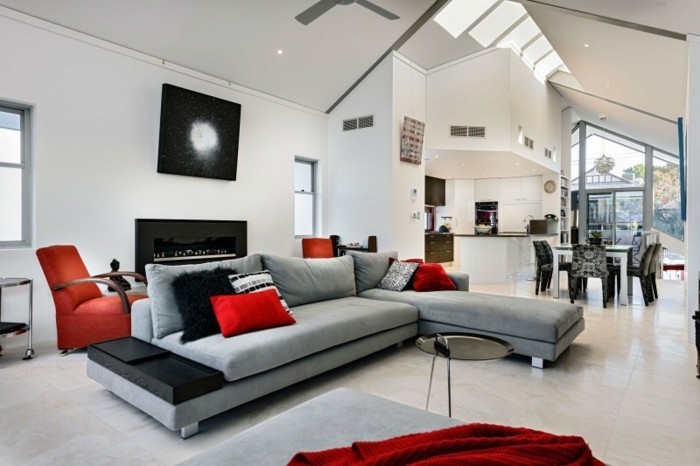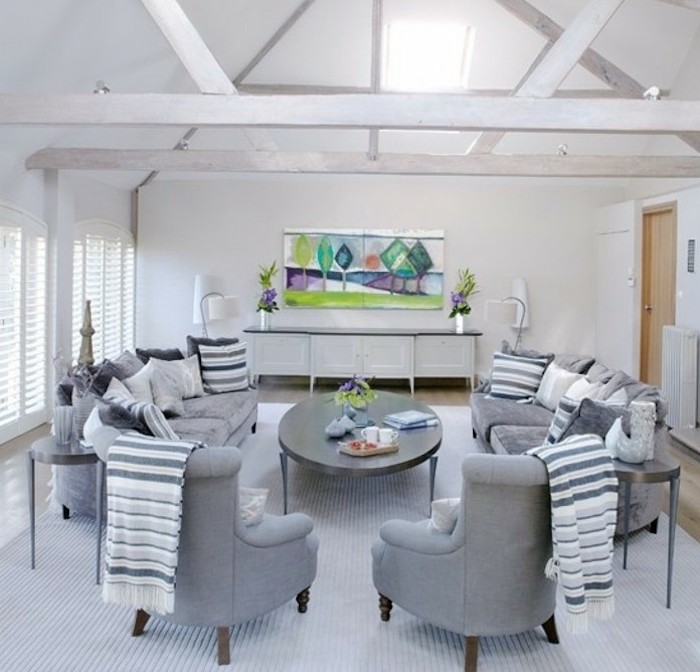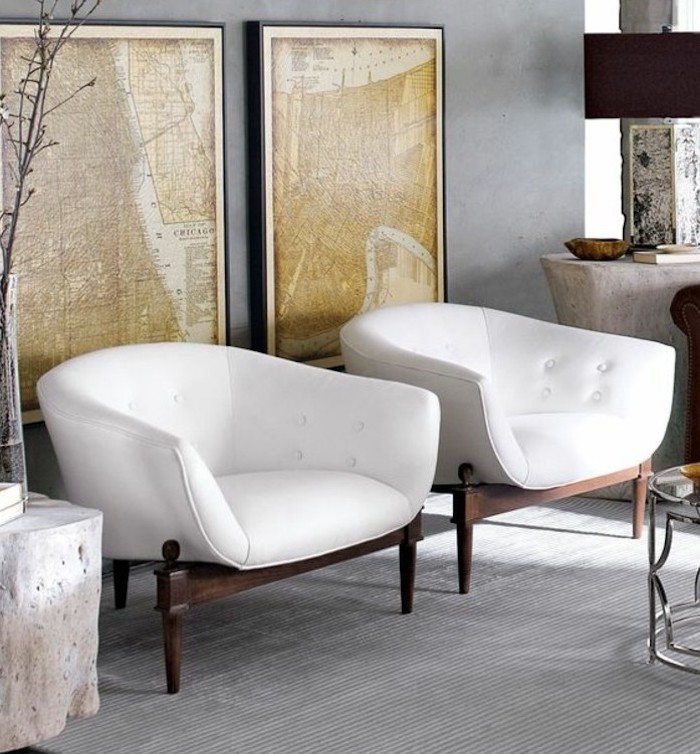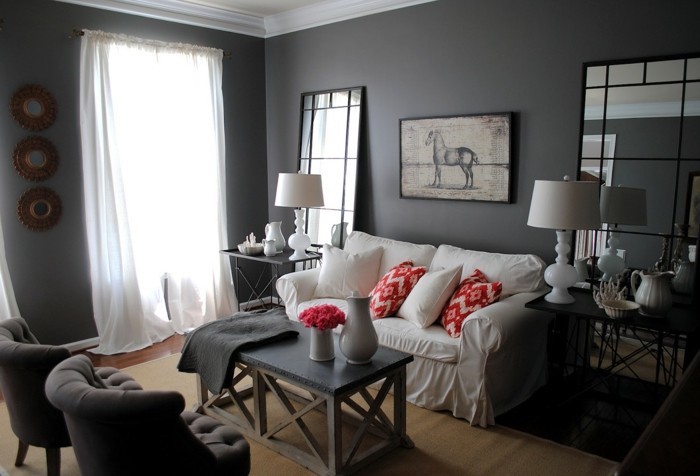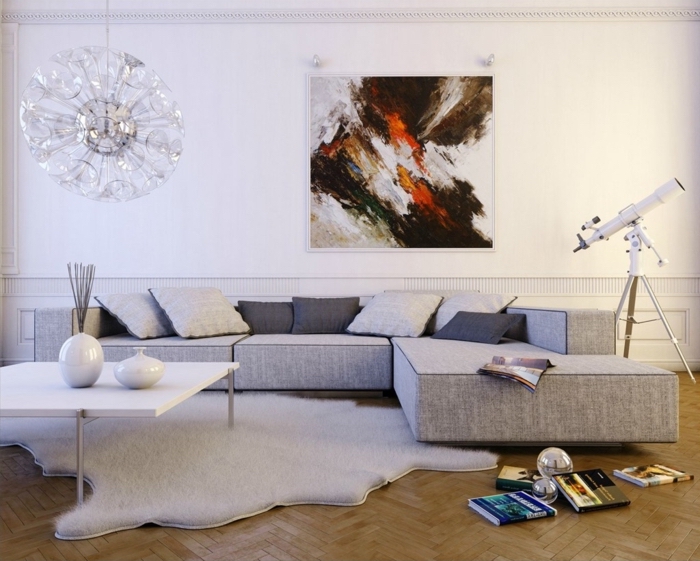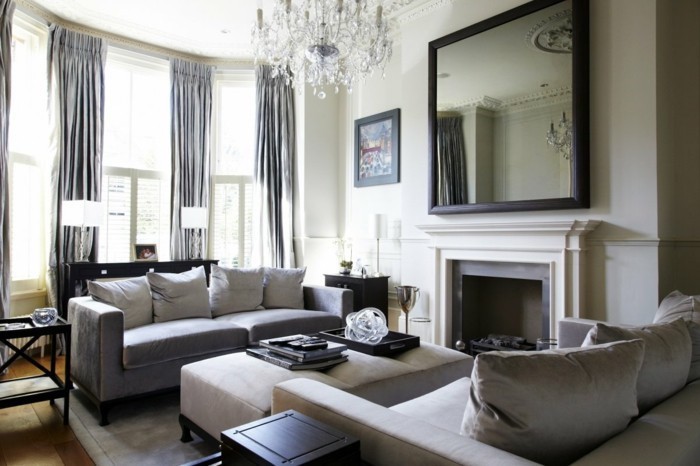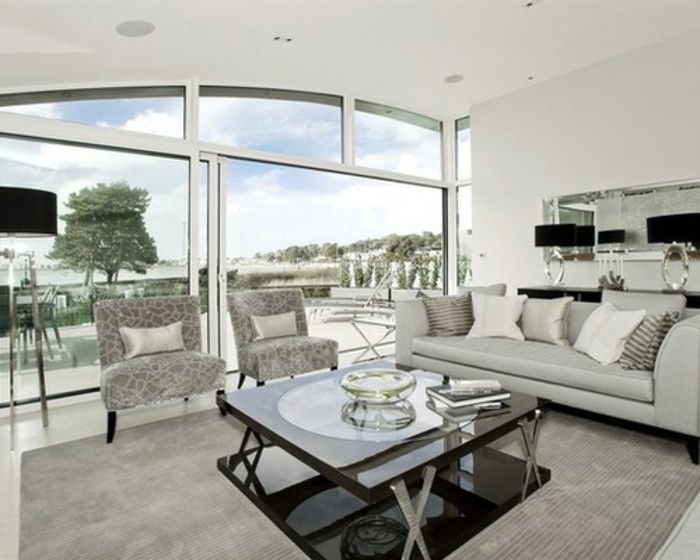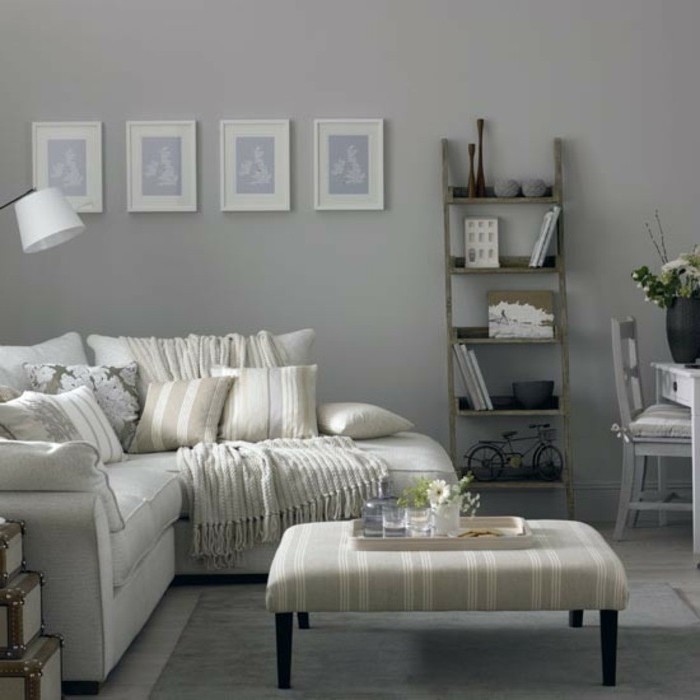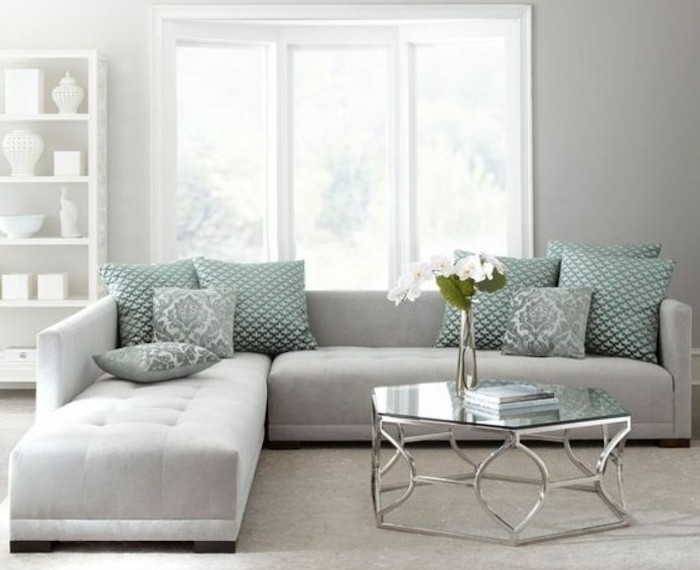 Grey, black and pink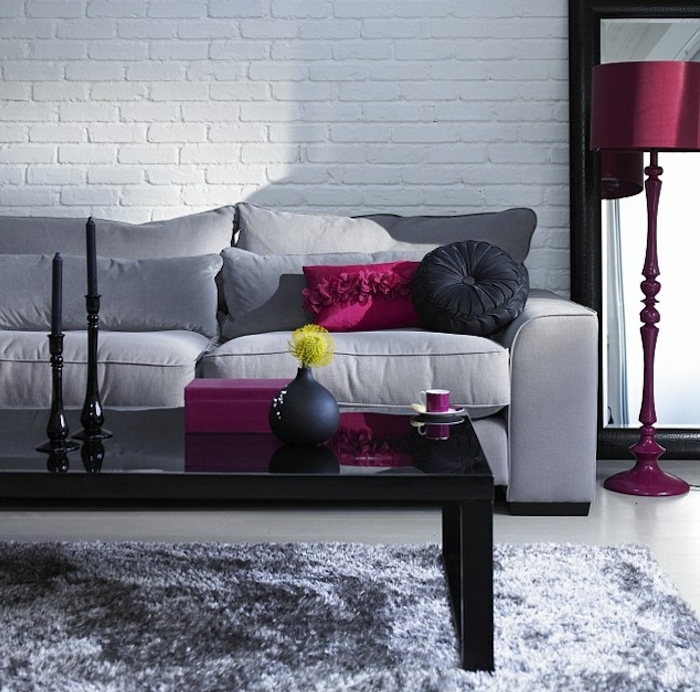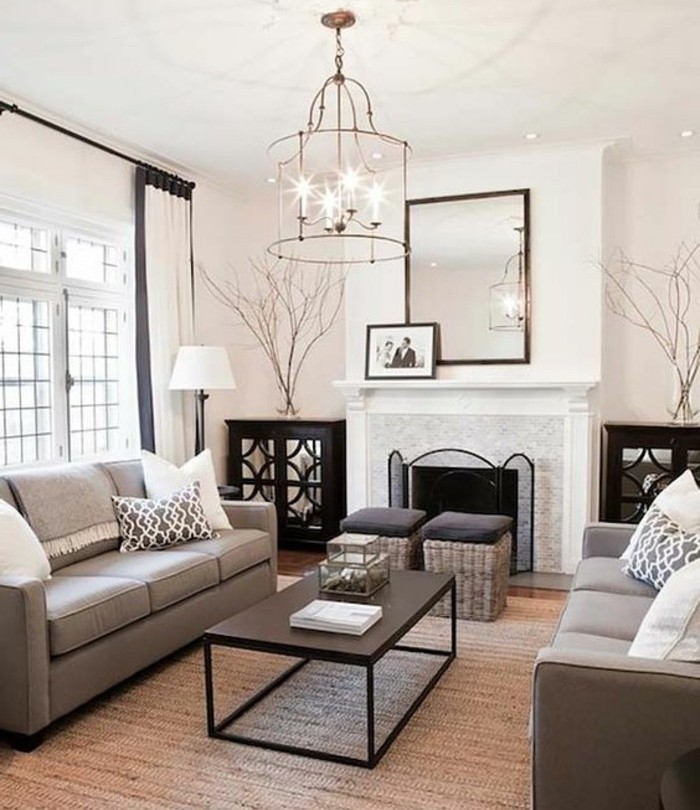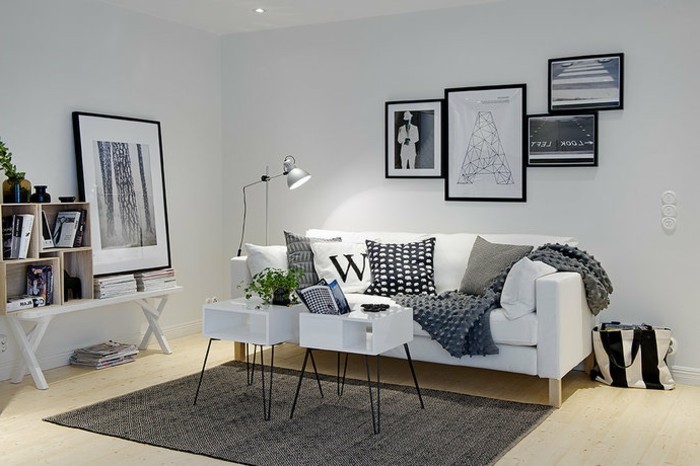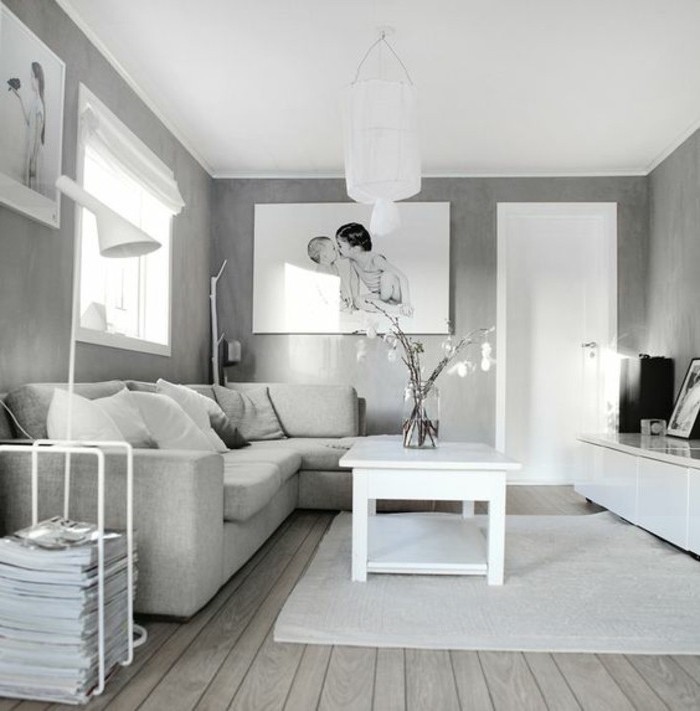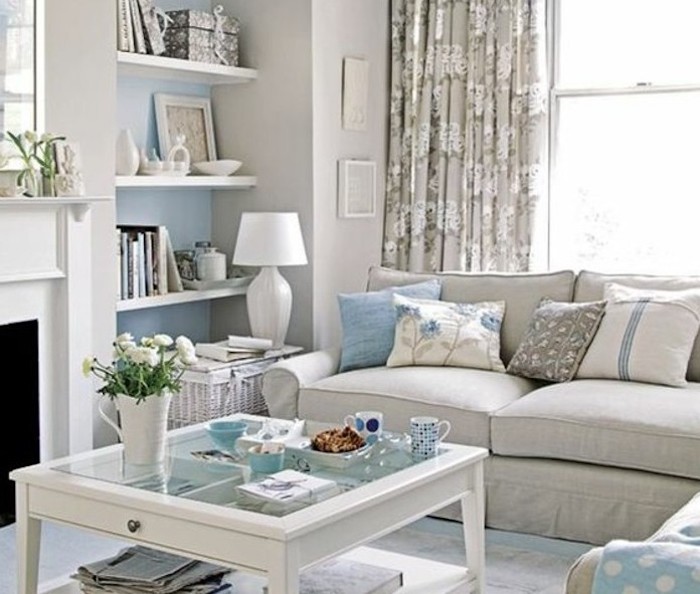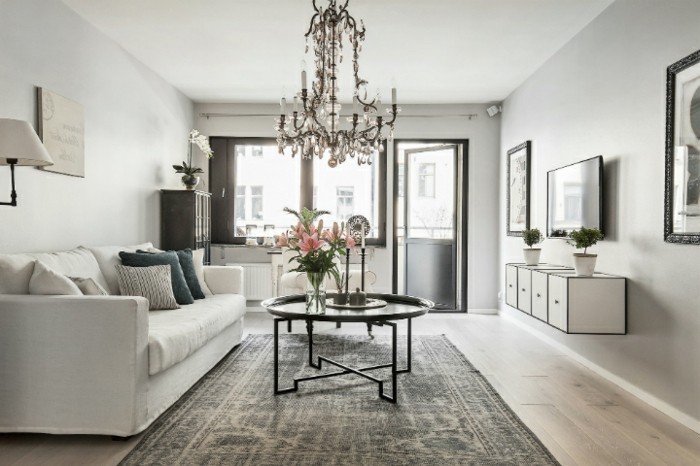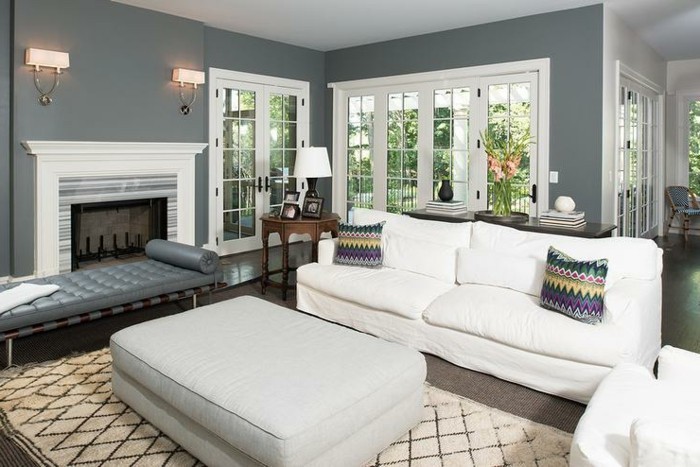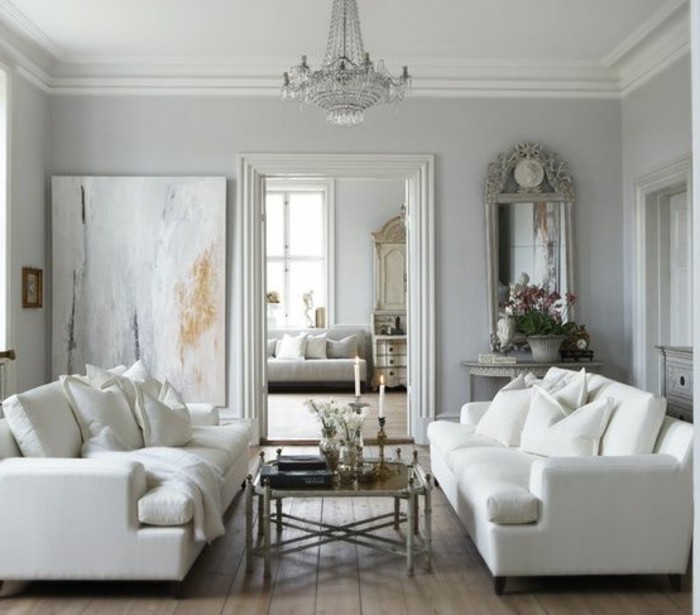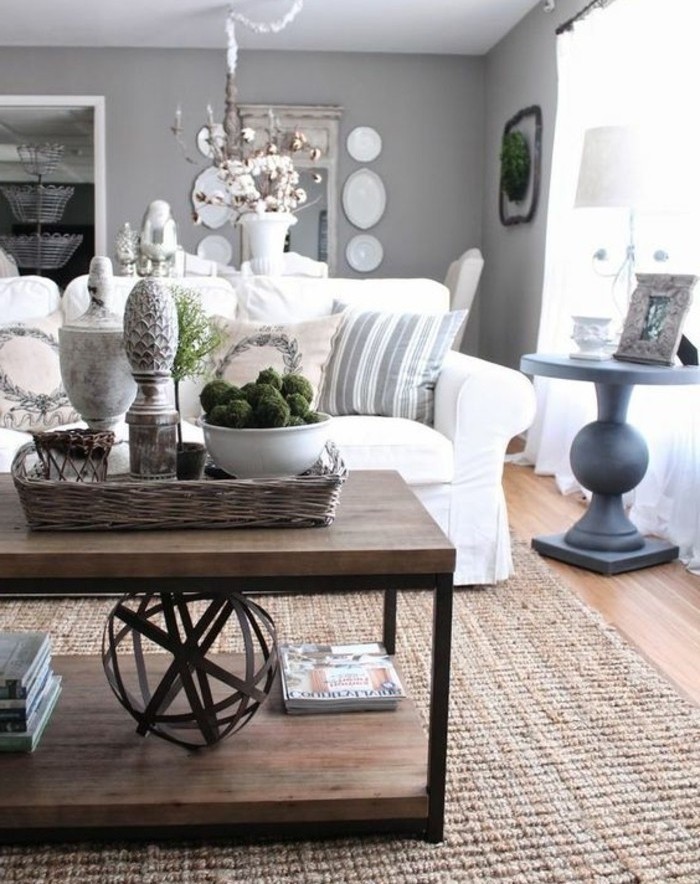 Grey, blue and white look amazing when put together