Modernize Your House With These Mid Century Modern Kitchen Ideas
The spring/summer season is perfect for remodelling and refurbishing. Especially after all this time we have spend at home. I am sure every home owner out there has had at least a few different ideas about how to upgrade their house. Today, we are going to look at a certain trend, which is timely, classic and elegant, but cozy and homey at the same time. What's more, we are going to focus specifically on the one place at home where the whole family can gather for breakfast, lunch and dinner. So keep reading to find the best mid century modern kitchen ideas you will definitely want to try and incorporate into your own haven.
Mid century modern kitchen ideas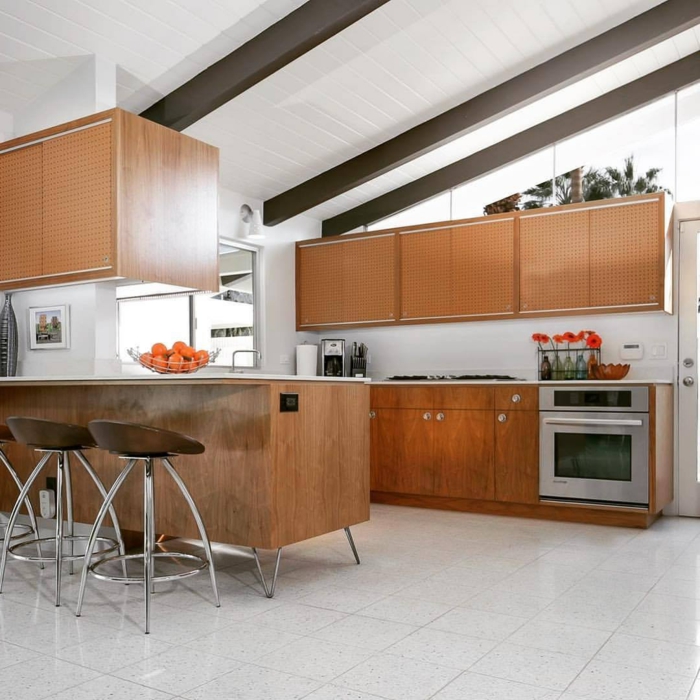 What is mid century modern decor?
Although there are some who disagree, it is generally believed that the mid century style lasted from the 1930s to the 1960s. Naturally, nowadays, it is very modernized, making it the perfect decor for your home. There are some things, however, which translate perfectly to modern interiors. This style is recognised by its clean lines and mixture of textures and colors. Those things are exactly what sets it apart. It gives you a lot of freedom to explore what you like. Furthermore, its functionality is key, making it one of the most popular decor styles of the 21st century.
The mid century modern decor is recognised by its mixture of textures and colors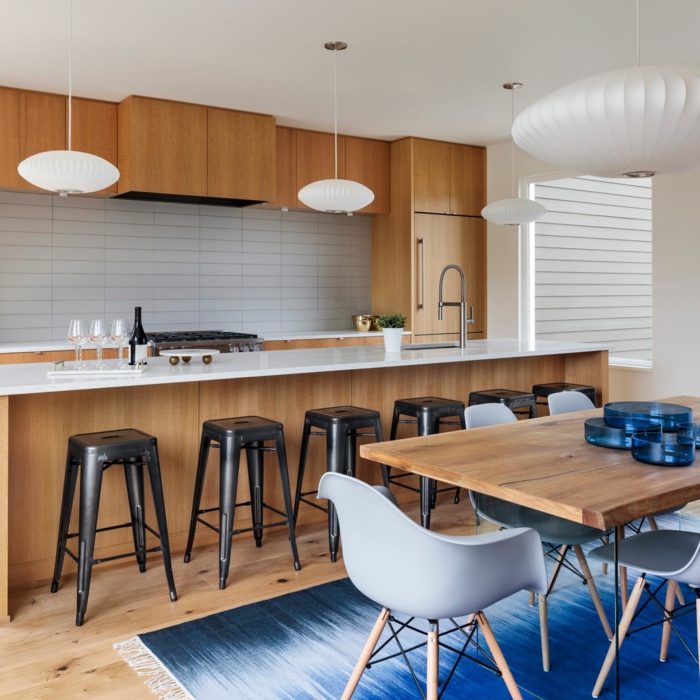 What are the features of a mid century modern kitchen?
As in any other style, the mid century modern has a few features, which set it apart from the rest. Naturally, you do not have to adopt all of them. However if you want to fully achieve this look, these are the features to look out for and add to your interior.
Black cabinets and open shelving is a perfect combination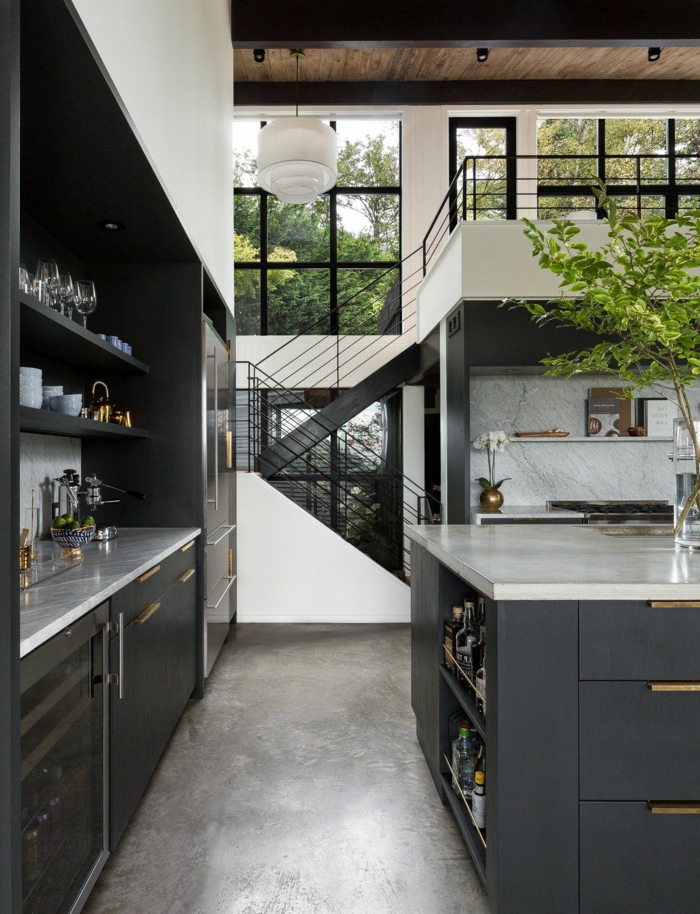 Mid century modern kitchen cabinets
When it comes to cabinets, the first thing that sets apart this style is flat front. The simplicity is what draws people to these cabinets. The biggest advantage to slab cabinets is that, because of their sleek looks, they allow for more creativity when it comes to colors or decorations.
On the other hand, if you really want to achieve the ultimate mid century look, metal cabinets are a must. By the end of the era, wood took over, so wooden cabinets were also very popular.
Flat front cabinets give your kitchen a sleek look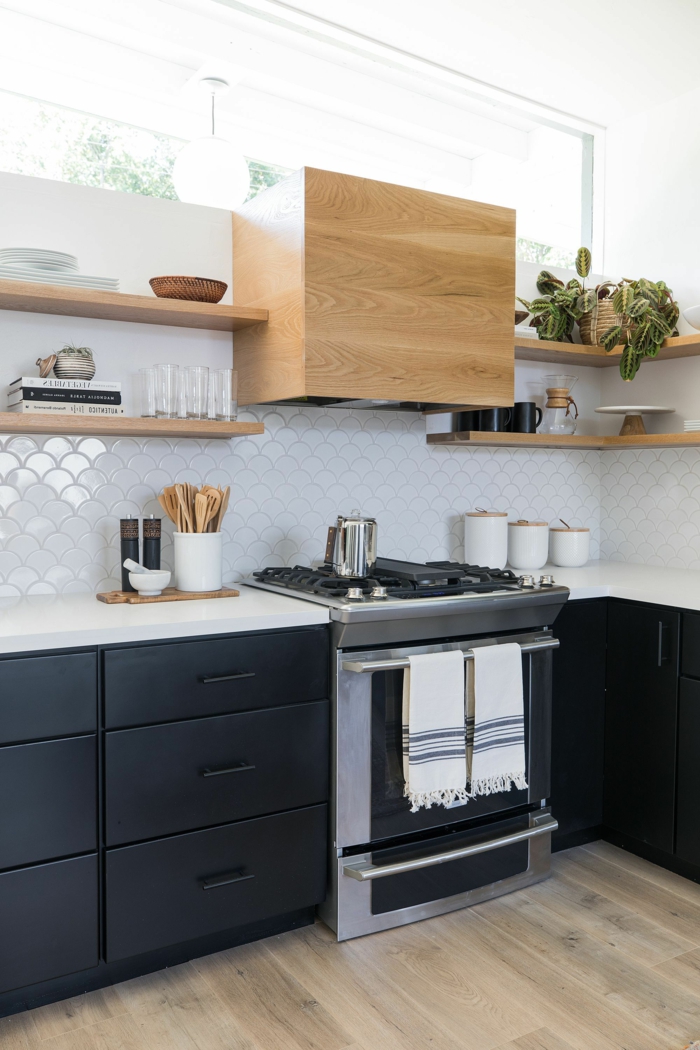 Mid century modern countertops
Laminate countertops are the biggest trend. They are so versatile! You can try different colors, textures and shapes, which is exactly what this decor style is all about. So, don't be afraid to experiment and mix different shades or materials.
It is important to have beautiful countertops, but it is even more important for them to be functional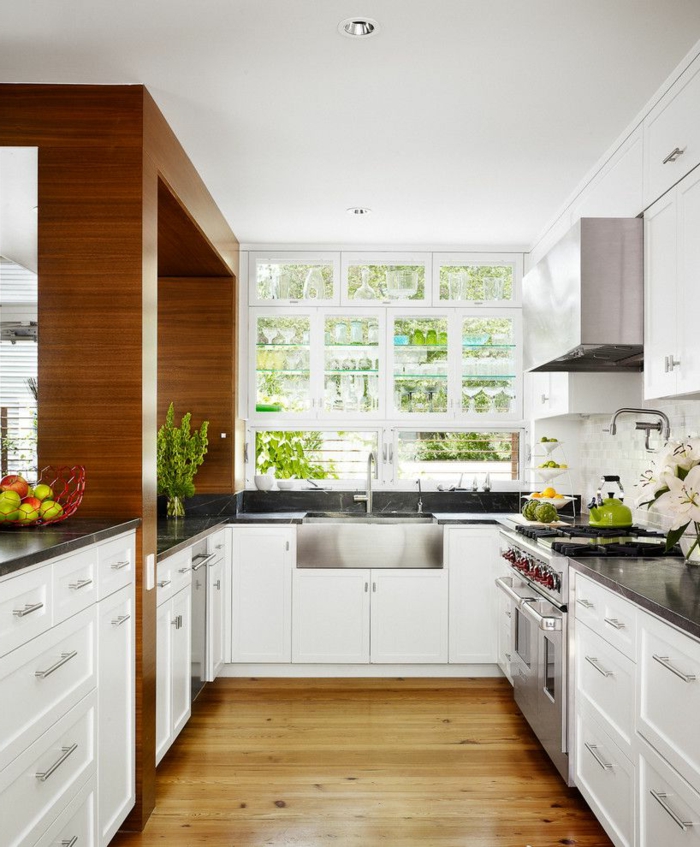 Mid century modern backsplash
Even if you skip all other features, adding a good backsplash can turn your kitchen into a mid century modern one. The era was all about tiles with geometric designs or repeated patterns. So adding tiles to your backsplash will immediately give your kitchen a retro look.
Give your kitchen the retro look with some backsplash tiles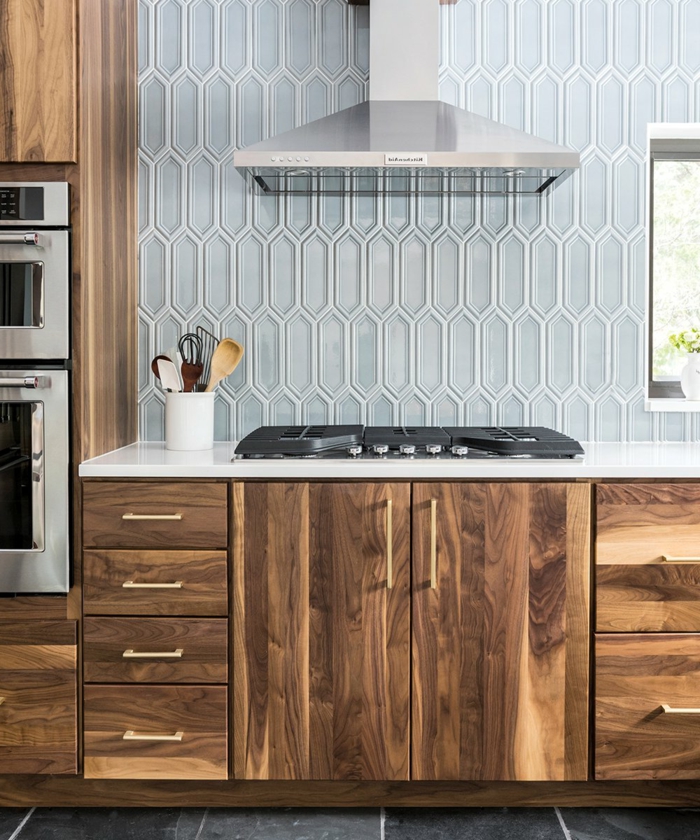 Mid century modern colors
When it comes to colors, pastel was a go-to in the 50s and 60s. Whether it is your backsplash, your kitchen appliances or your cabinets, pastel colors give your kitchen a vibrant look. if, however, you are not really ready to commit to a color, a few details in bolder colors can make all the difference. You can use bolder colors on the pattern of your tiles, or your upholstery and textiles. This will give your kitchen some character with a modern twist.
Pastel colors are all the rage in this decor style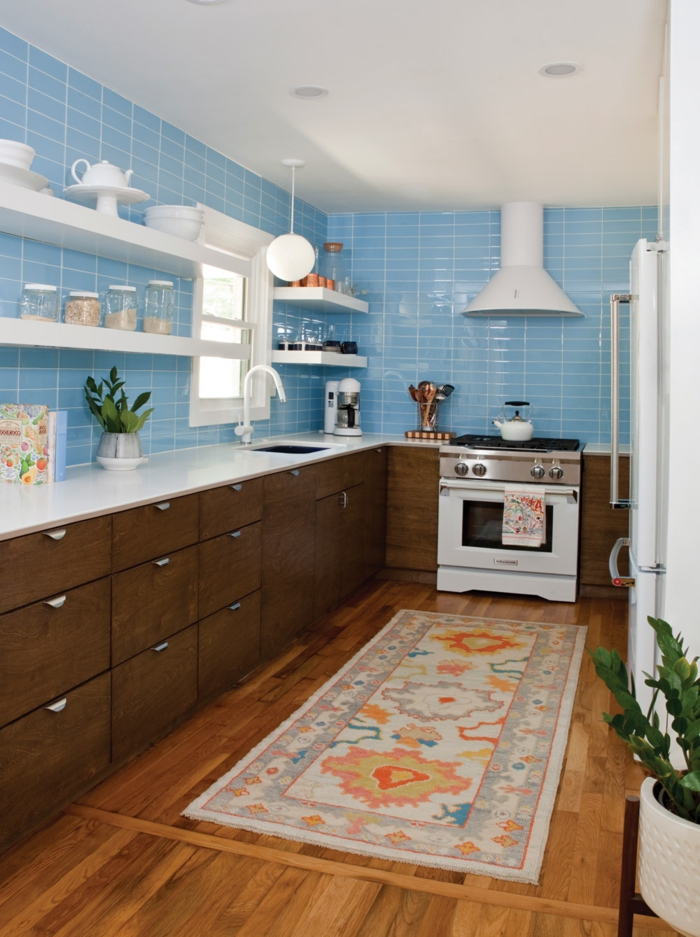 Breakfast nooks
Need we say more? Breakfast nooks are a super cute and functional idea for your mid century modern kitchen. A small bench with nice cushions and a few throw pillows. Small table and a couple of chairs. And you are set, this is literally all you need to create the perfect place for a family breakfast.
Breakfast nooks are a very functional and cute idea for any kitchen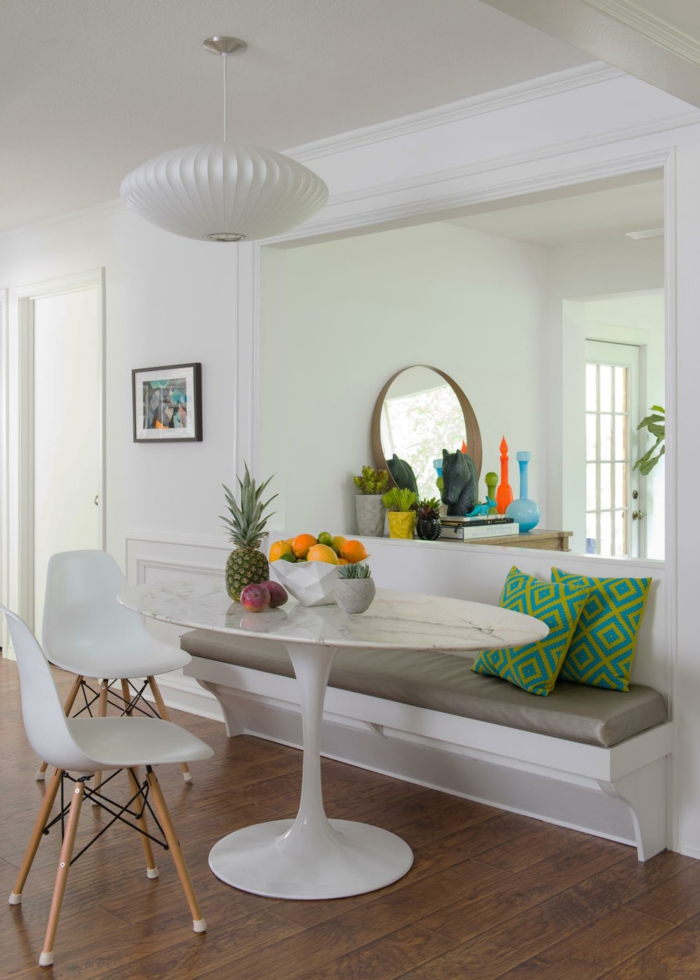 Open shelving
Here is another feature that was very popular for this decor style. Open shelving gives your kitchen lots of character. Adding a few shelves above your kitchen sink, or even on the side of your cabinets is a very modern idea. You can use the space for your pots and pans, or even your glasses. What's more, if you want to keep your dishes inside, open shelving is perfect for a few potted plants or even a few bottles of alchohol (wink wink).
Open shelving is a popular feature of the mid century interior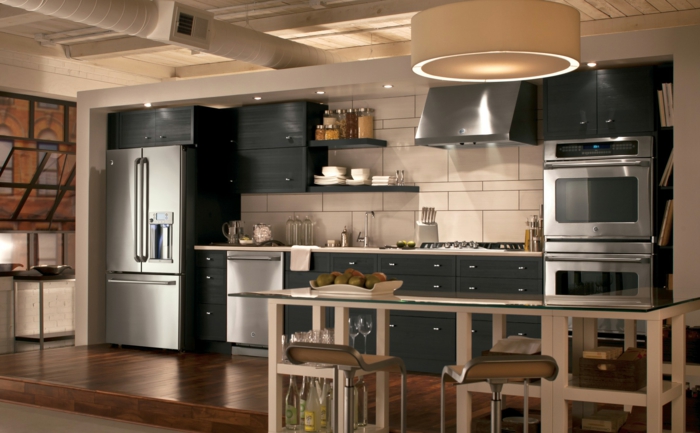 Mid century modern floor tile
Flooring is also an interesting feature of this interior decor style. Tiles with repeated patterns are very popular and characteristic. They can serve as an accent for your entire kitchen. In general, tiles of any kind, even ones without patterns, are specific for this decor style.
The flooring can serve as an accent for your entire kitchen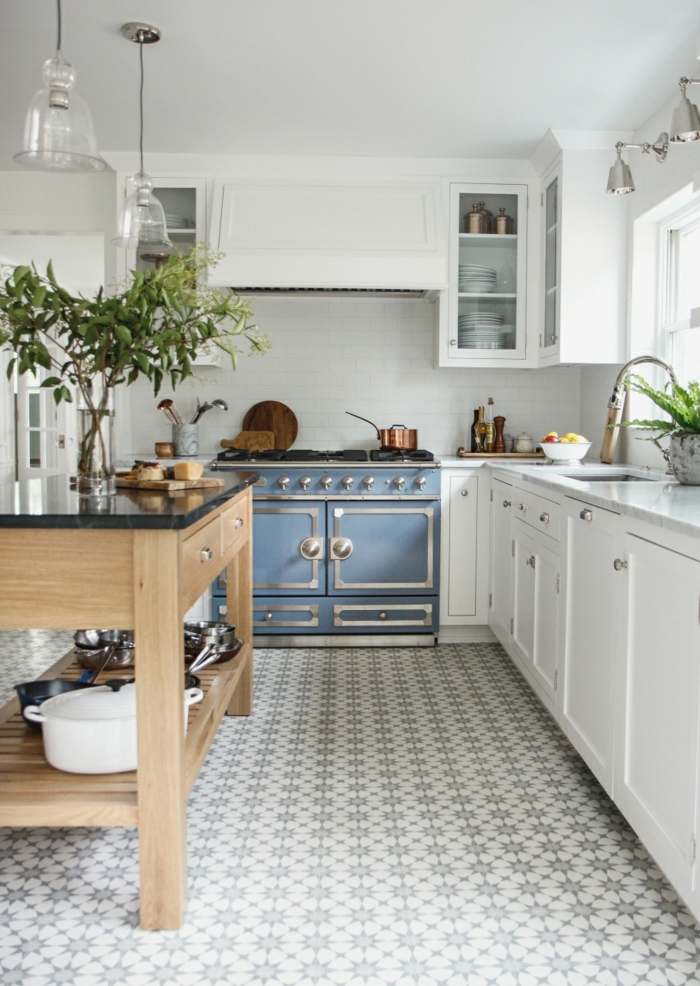 Bold, vibrant colors can be used as accents in your mid century modern kitchen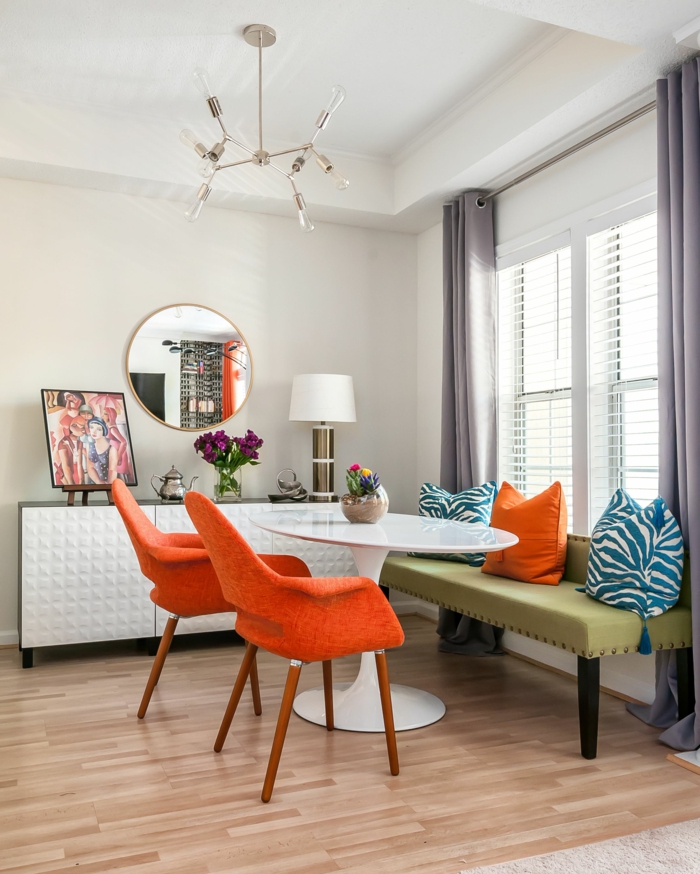 Scroll down through our gallery to find even more ideas for your kitchen rennovation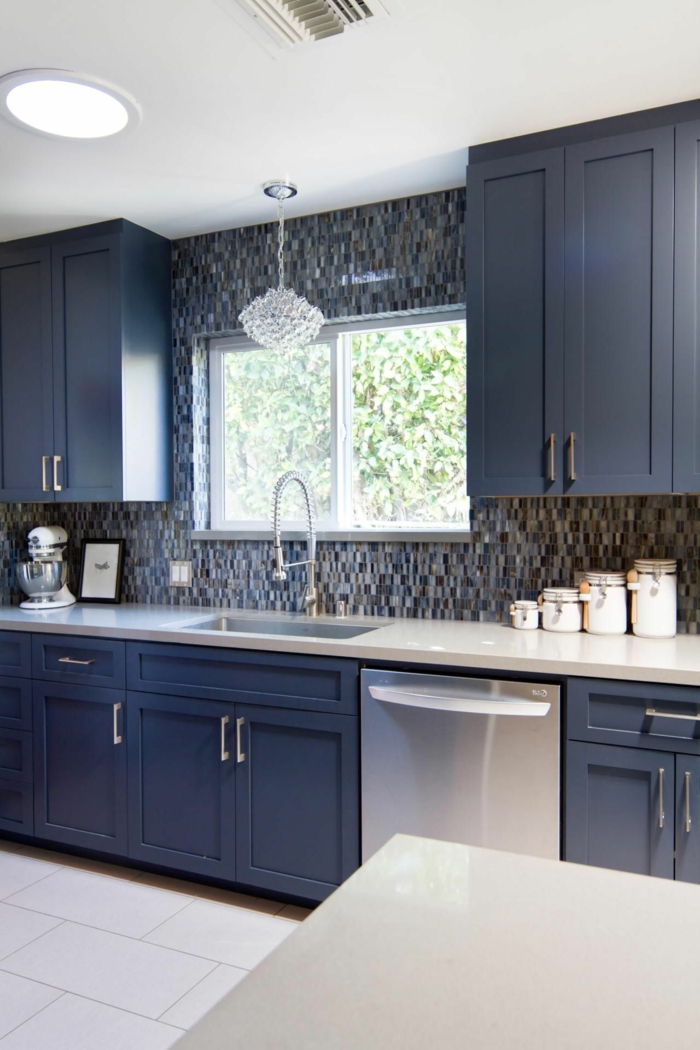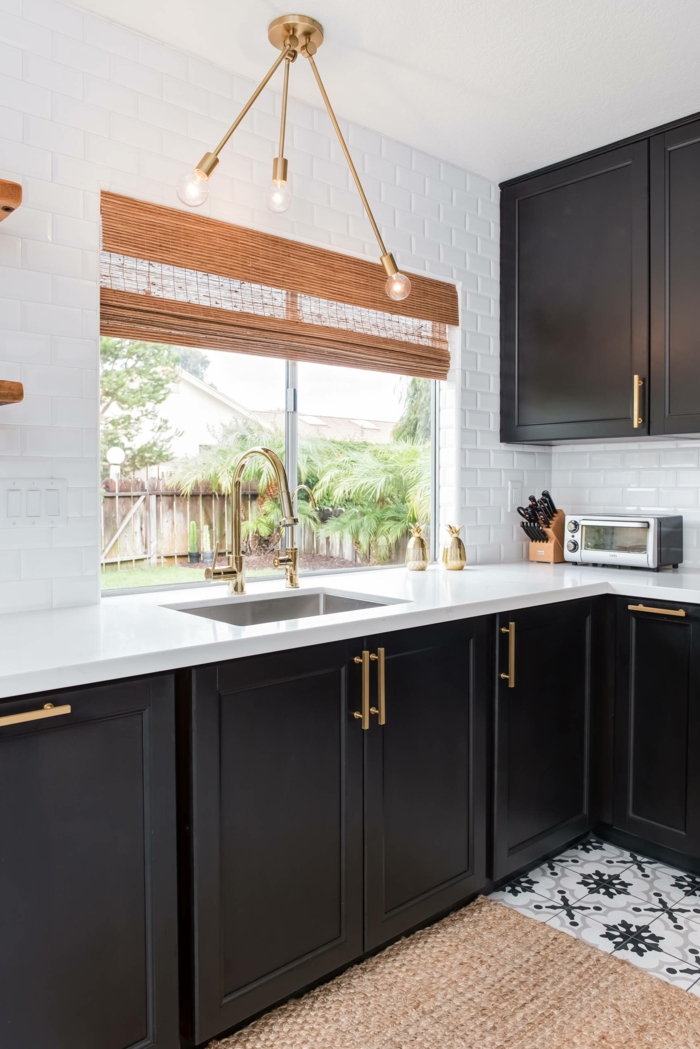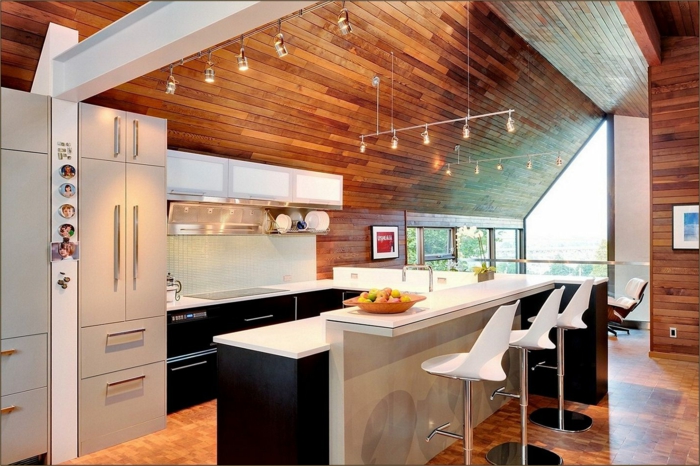 Galley style kitchens are also very popular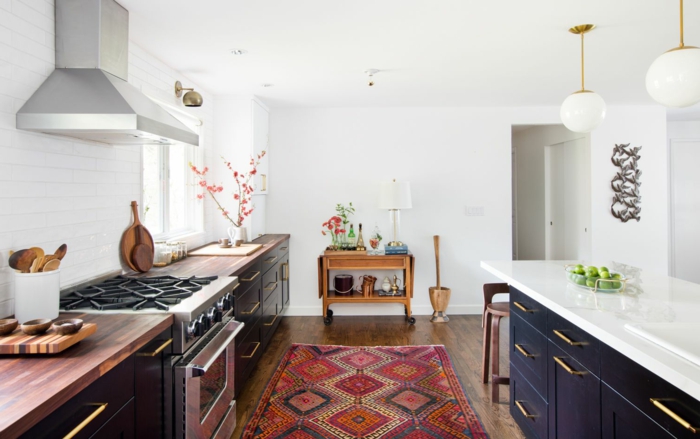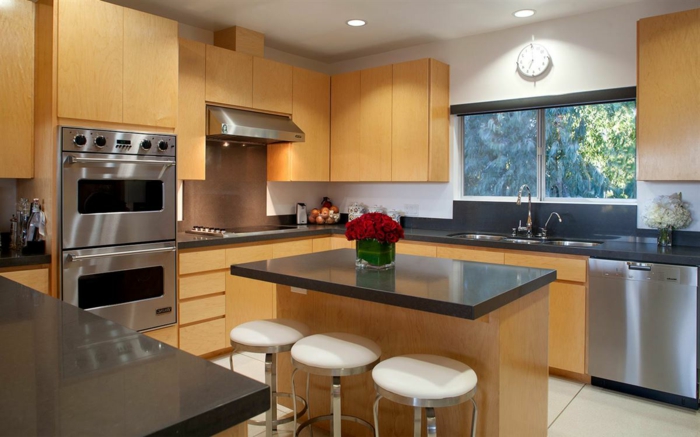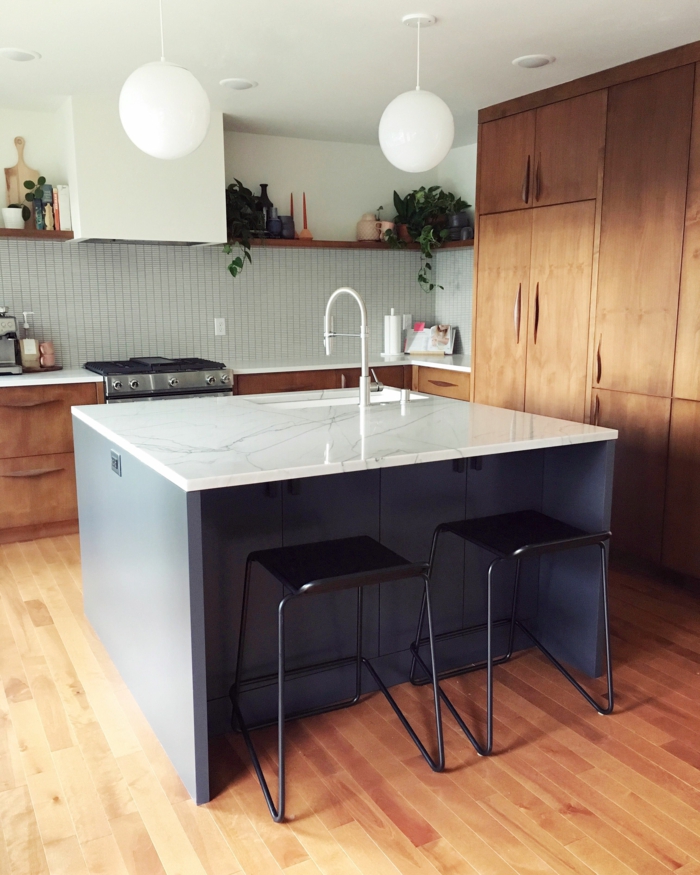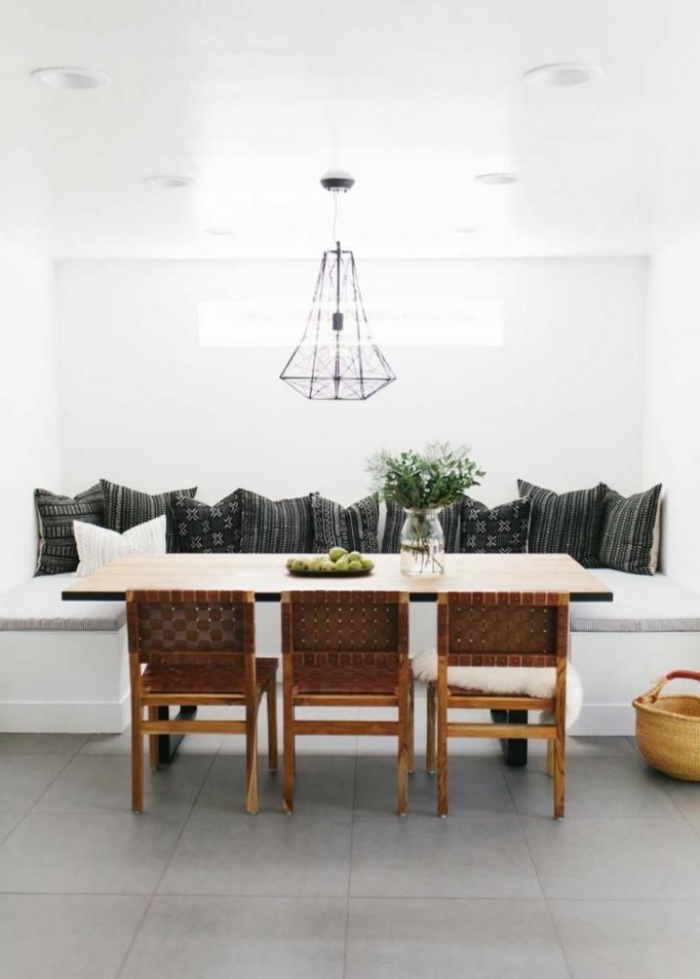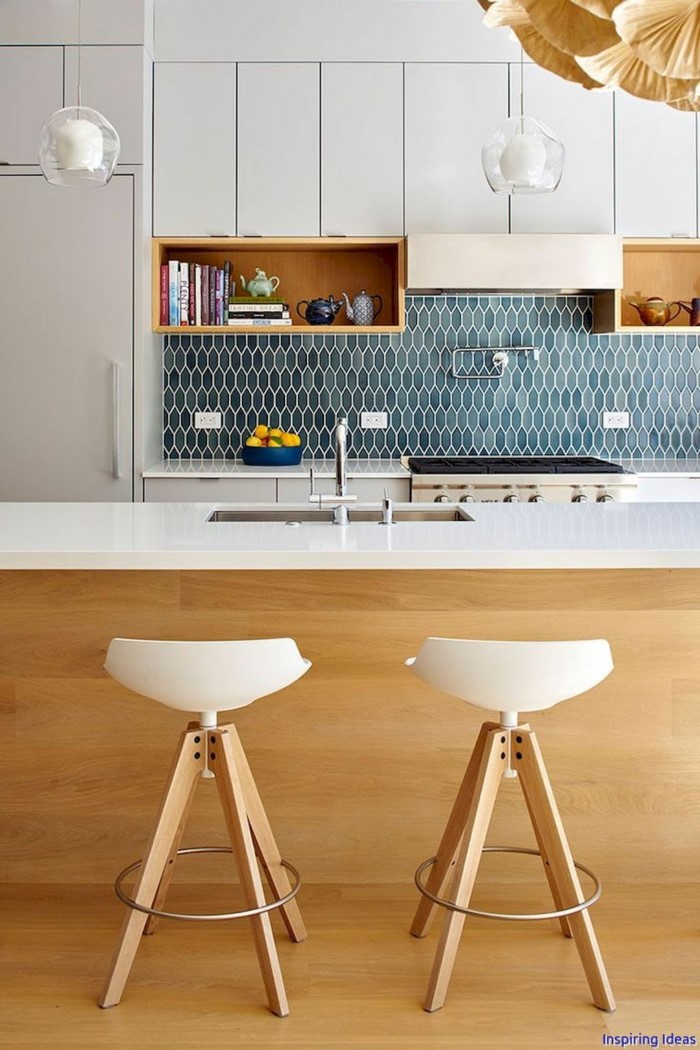 Pastel colors give your kitchen lots of character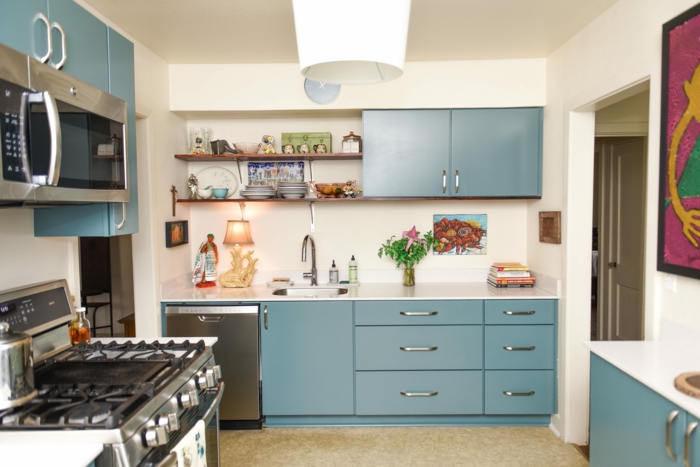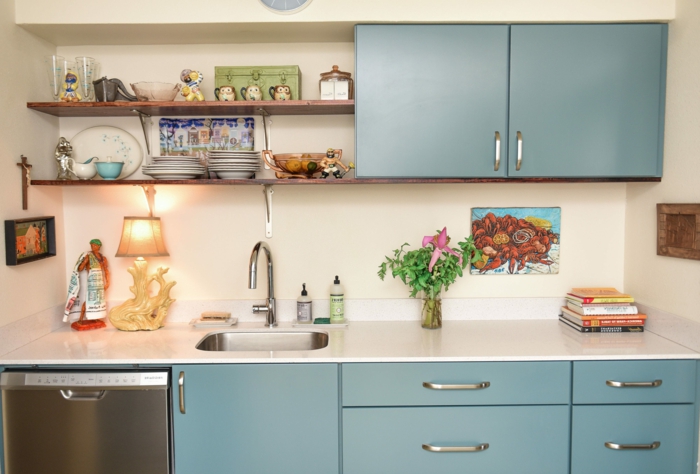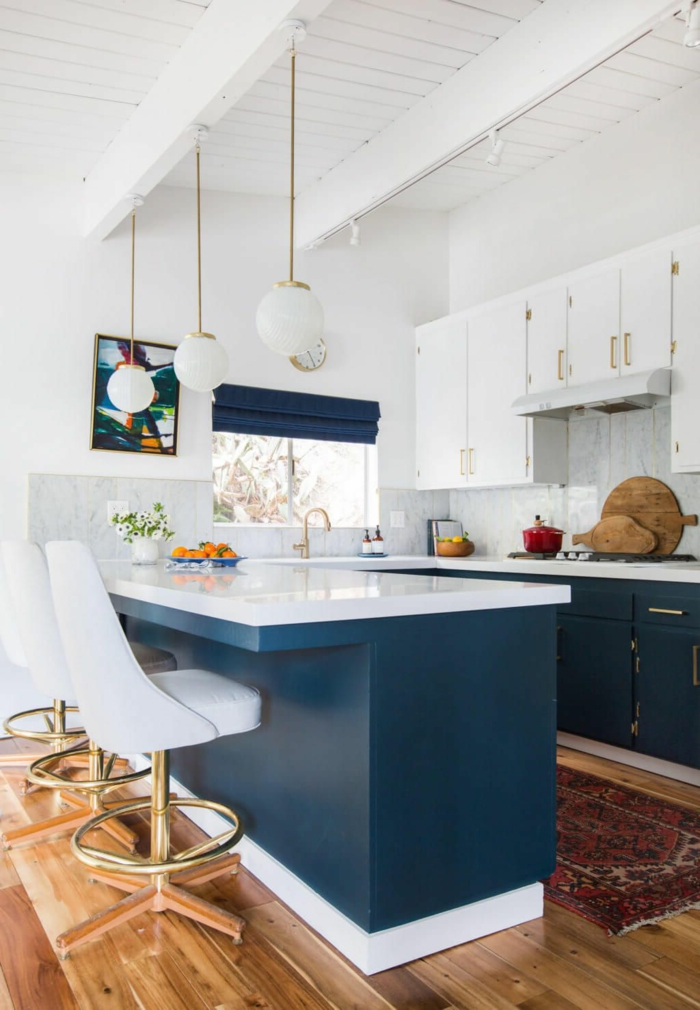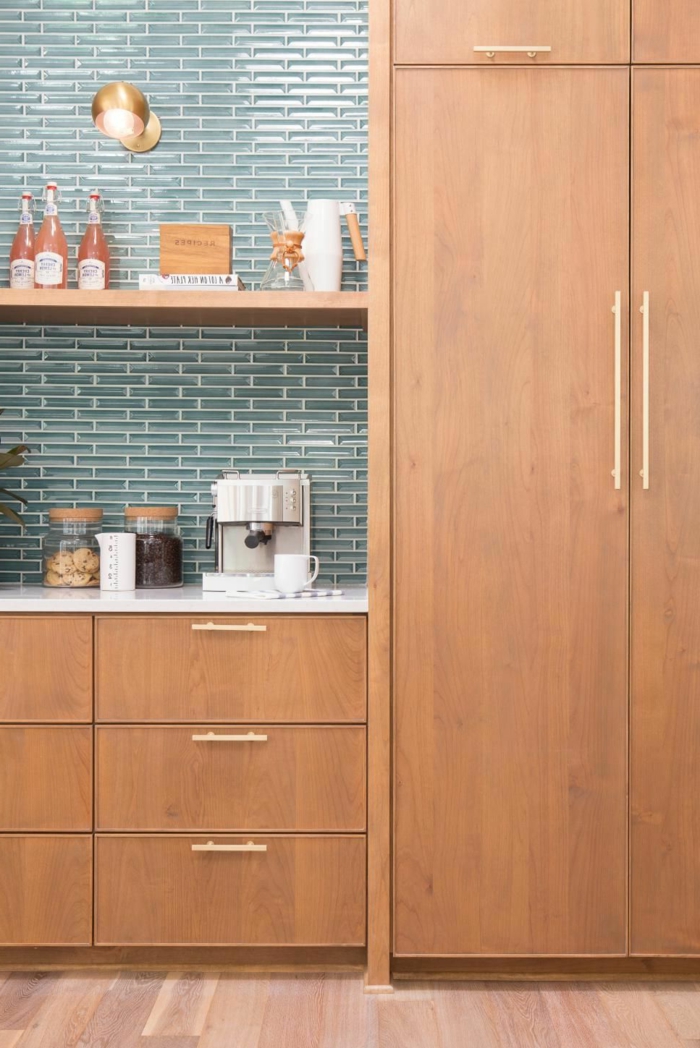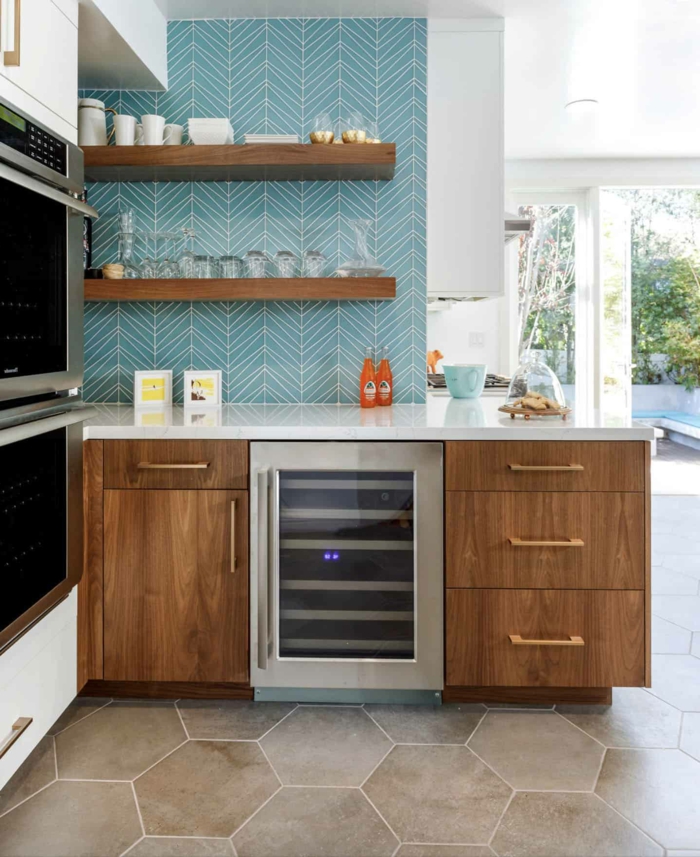 Wood is widely used in all  of its shapes and colors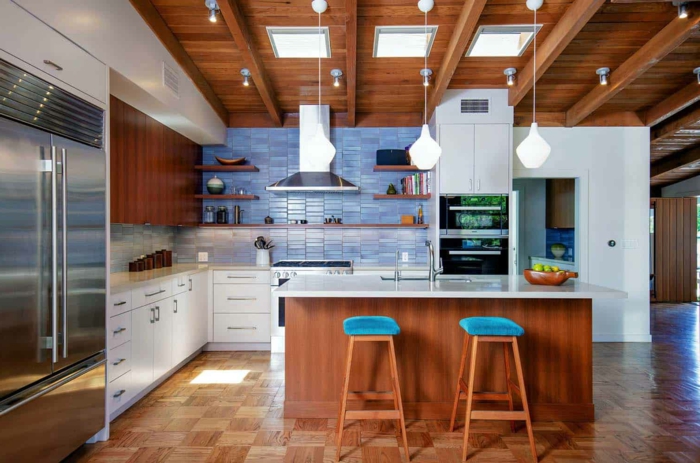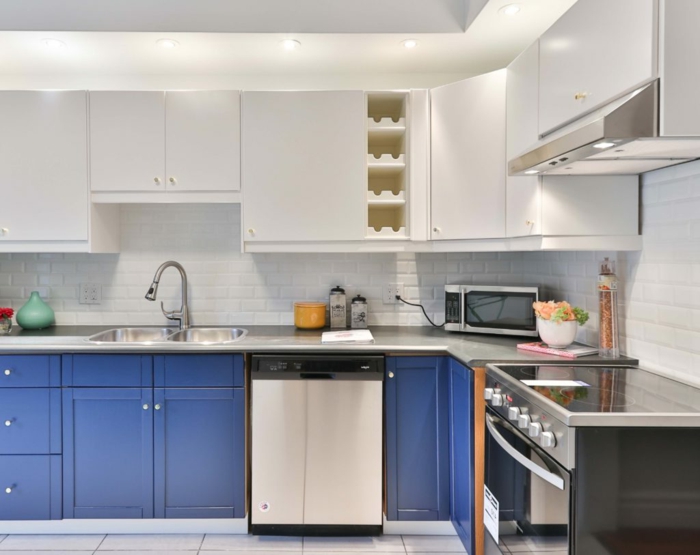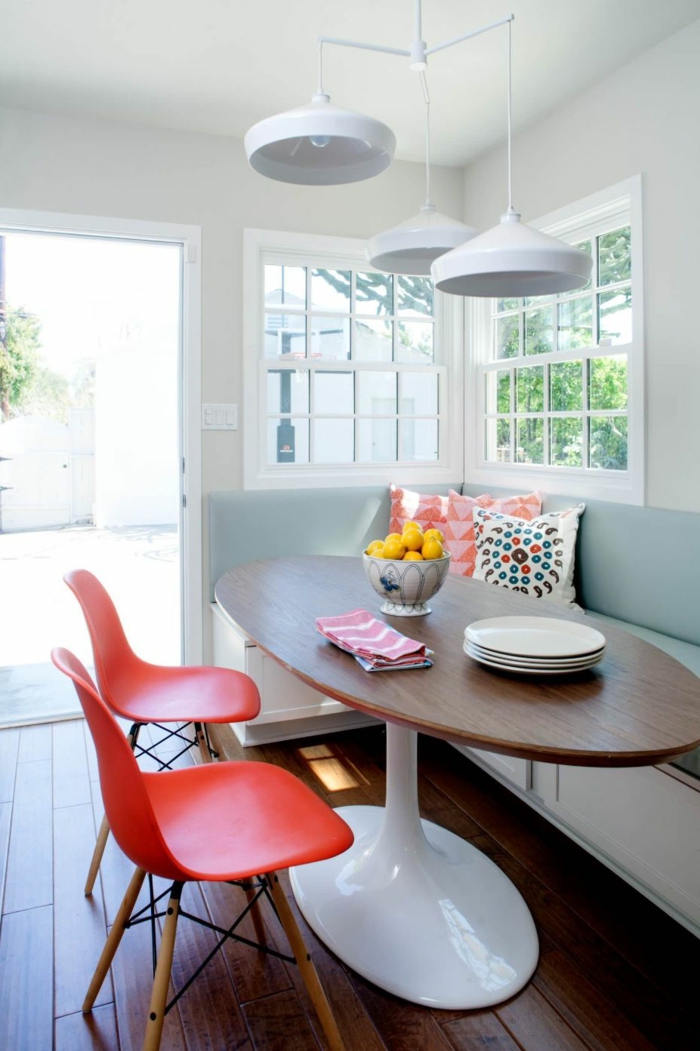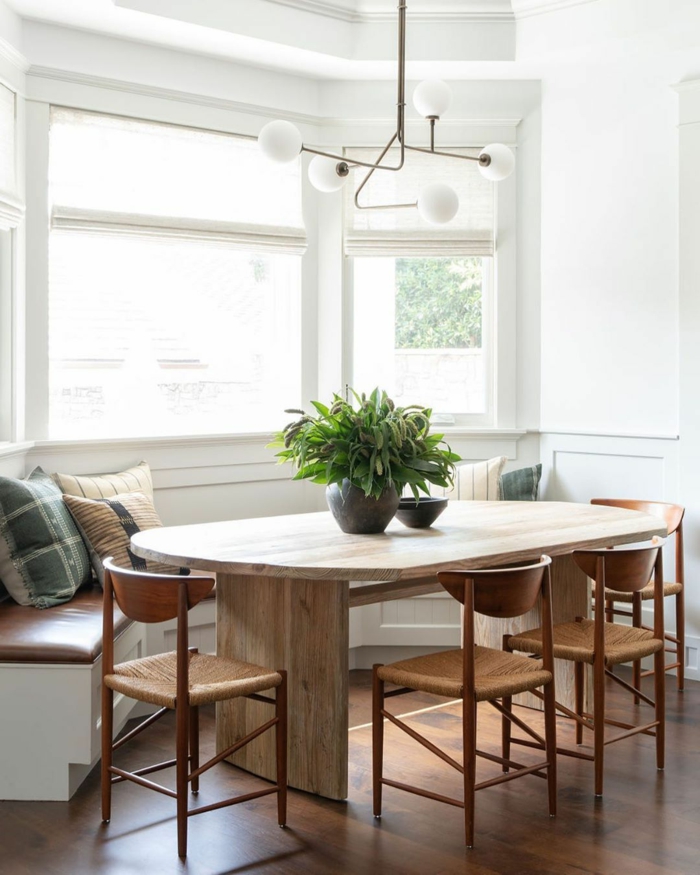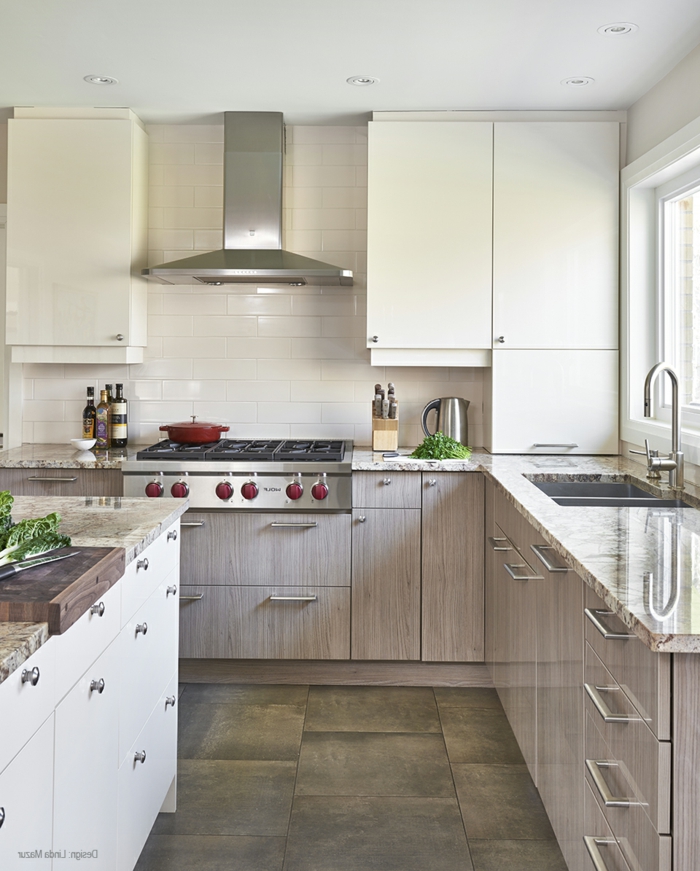 Subway tiles are also wildly popular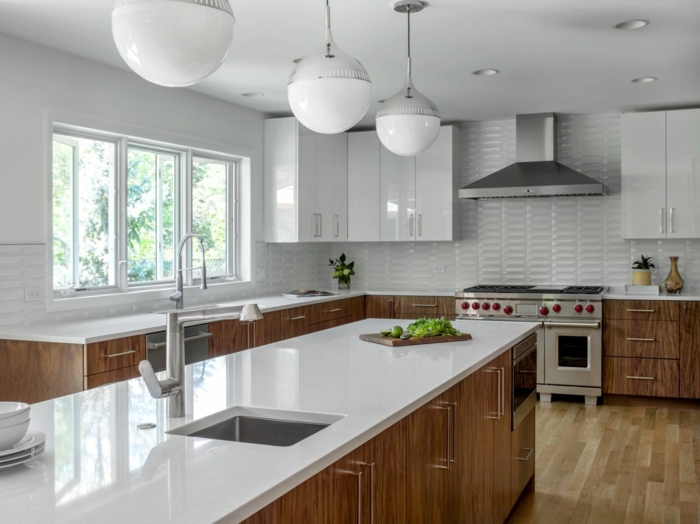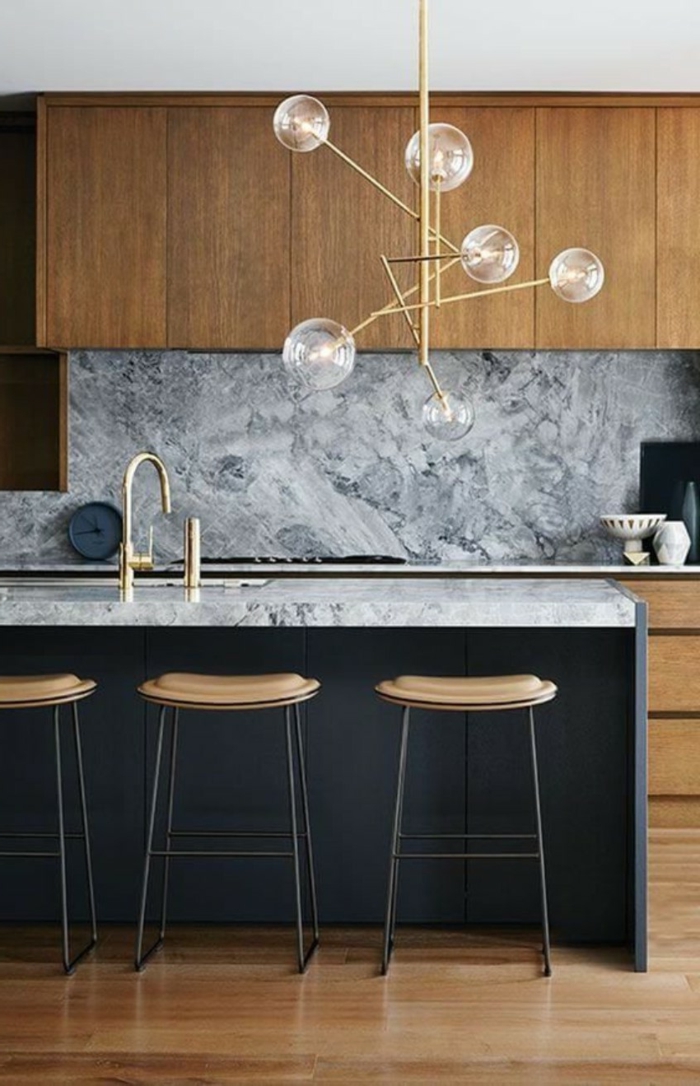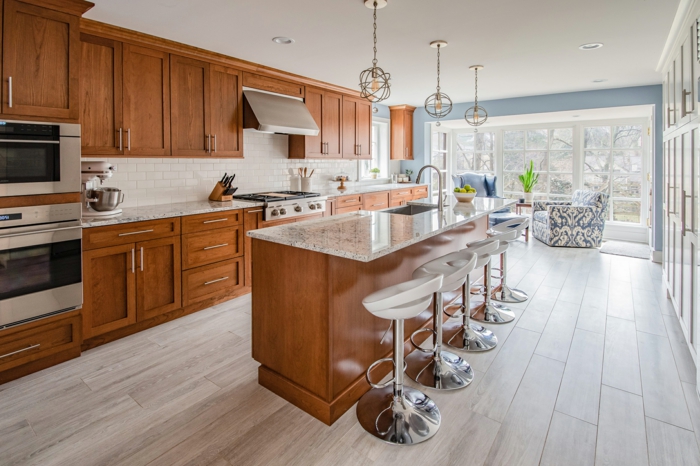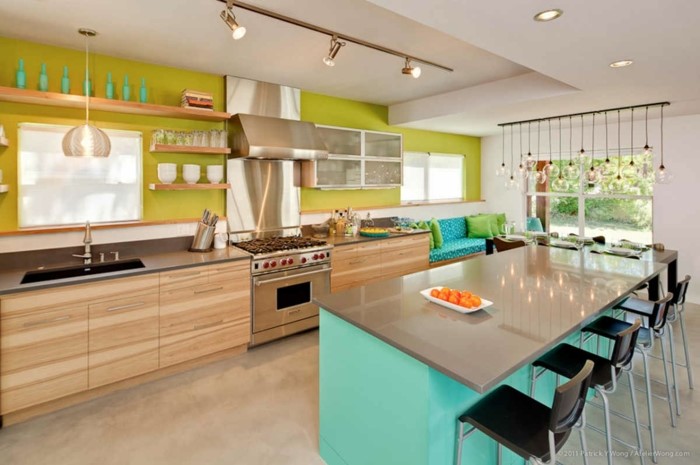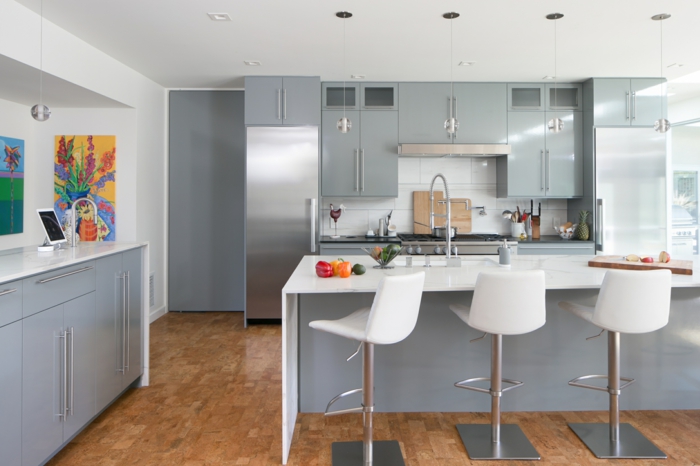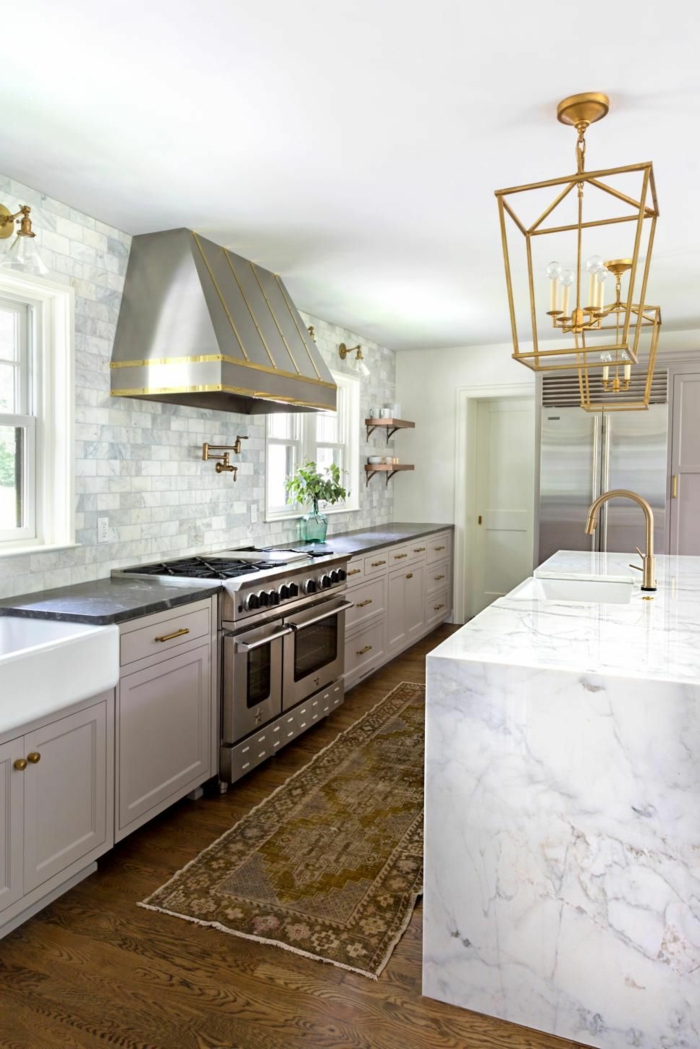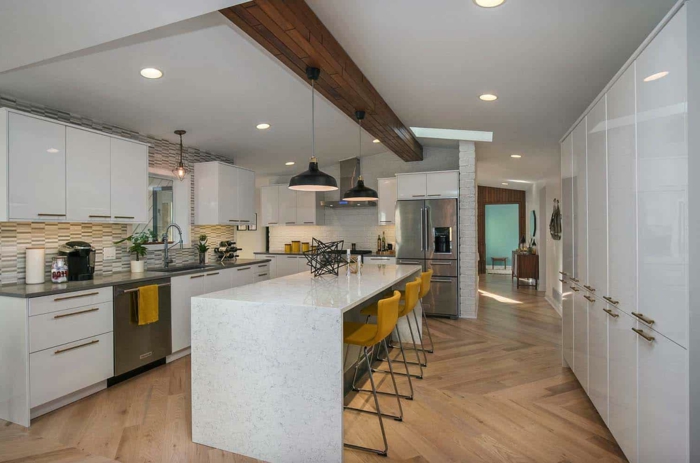 Even the smallest color details can be the accent of your kitchen design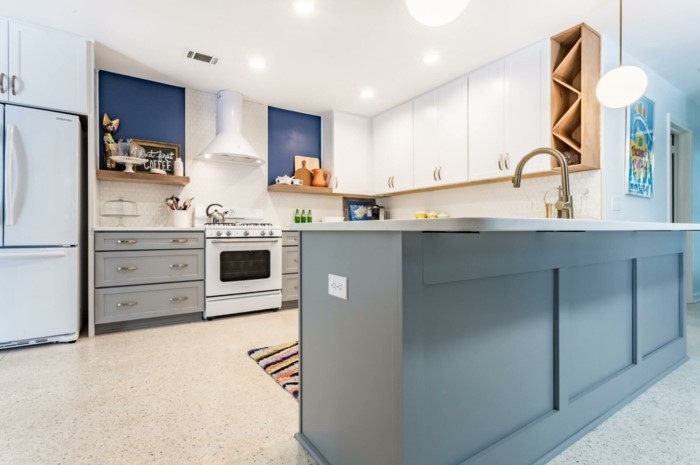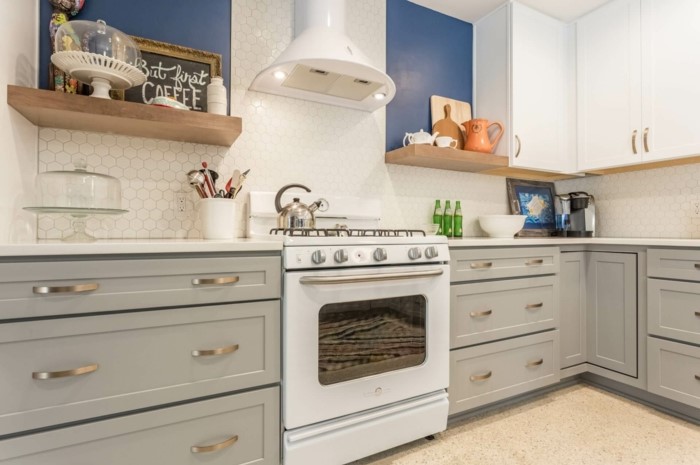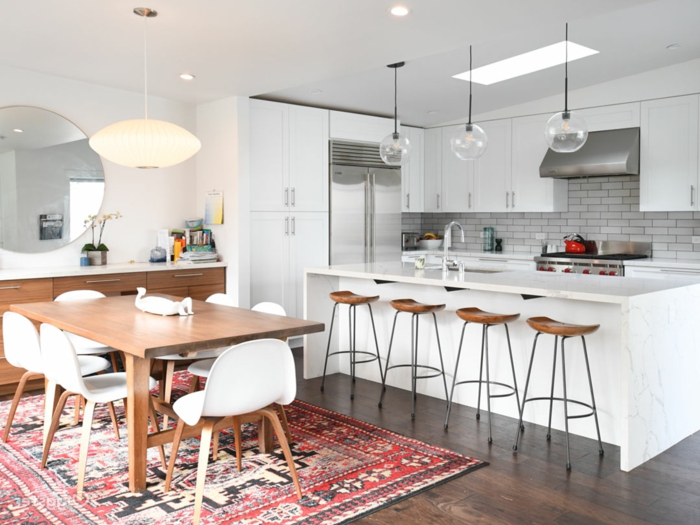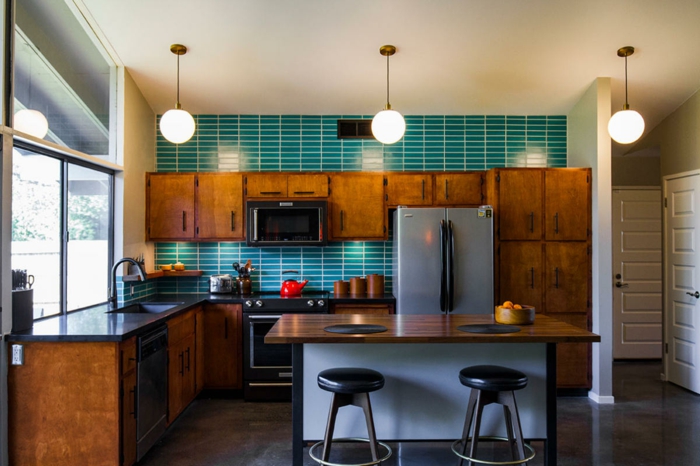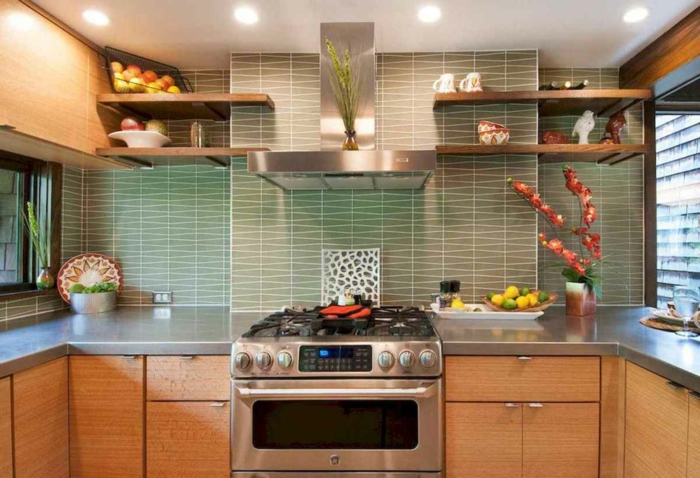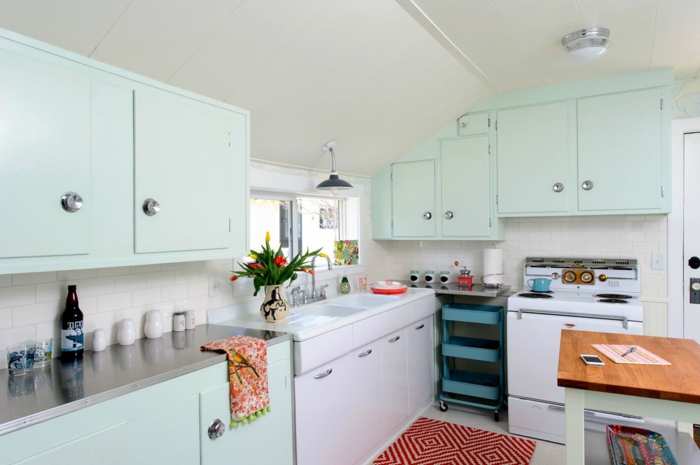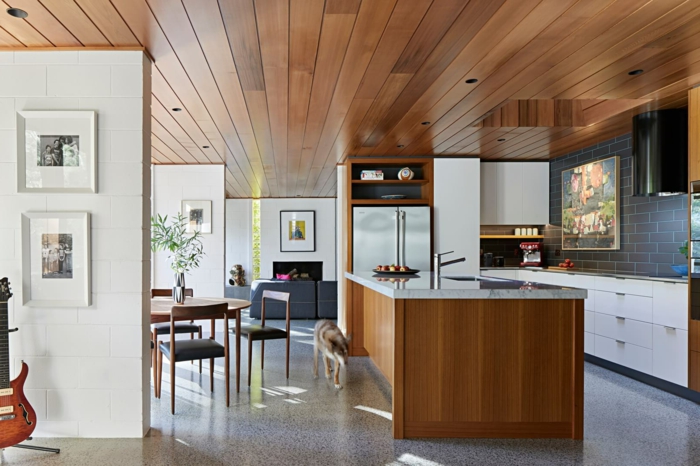 Mid century modern kitchen island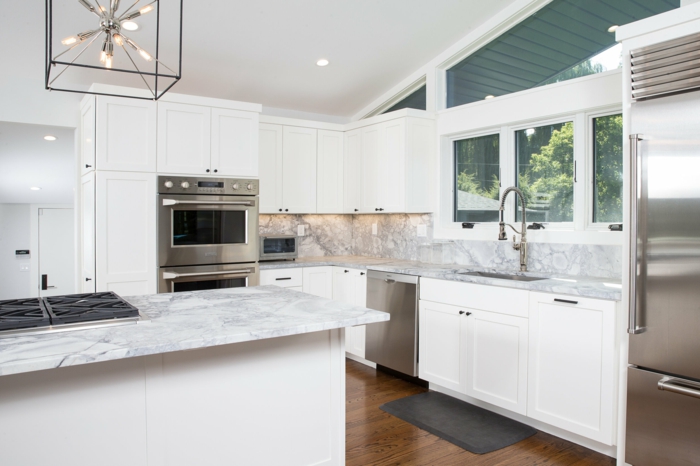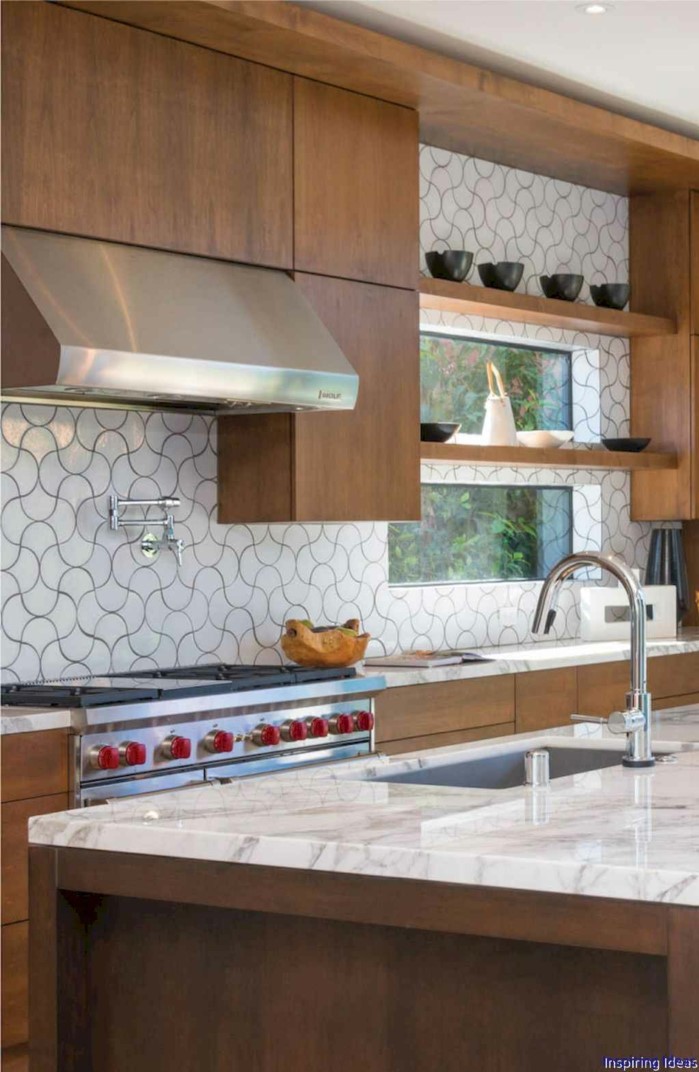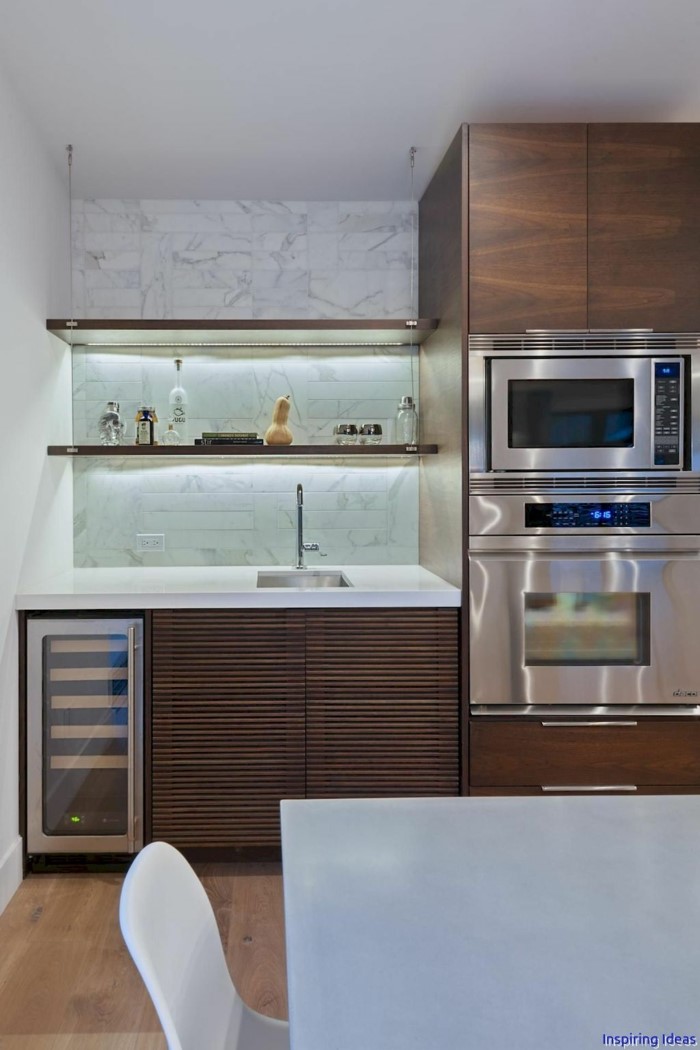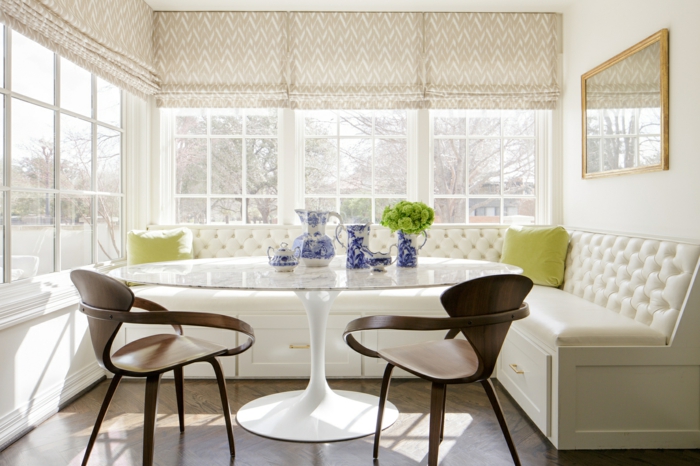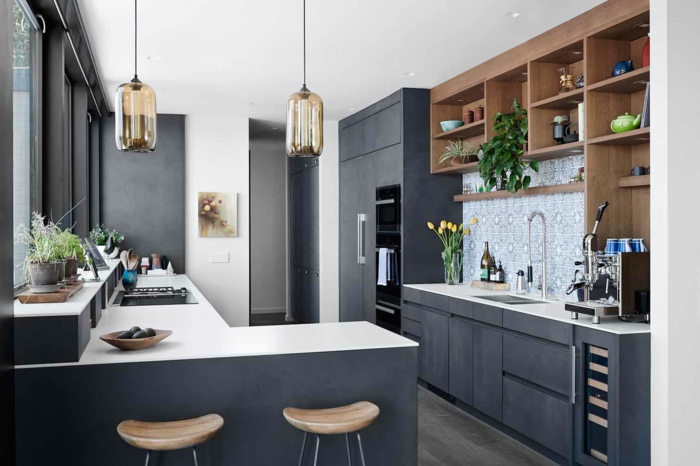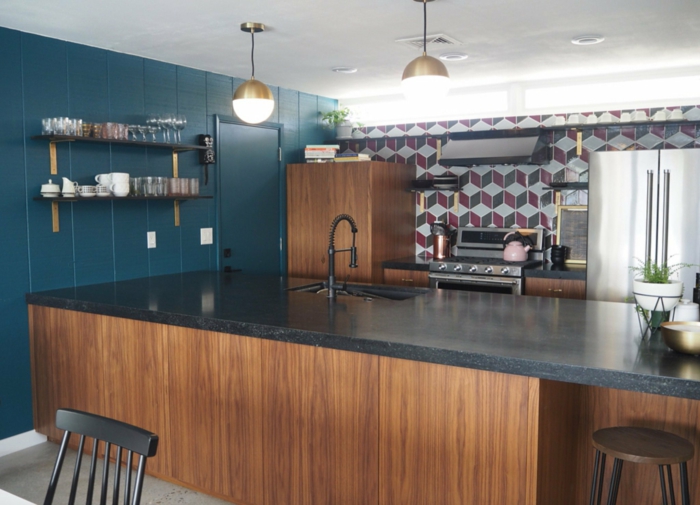 What separates this decor style from the rest are the sleek lines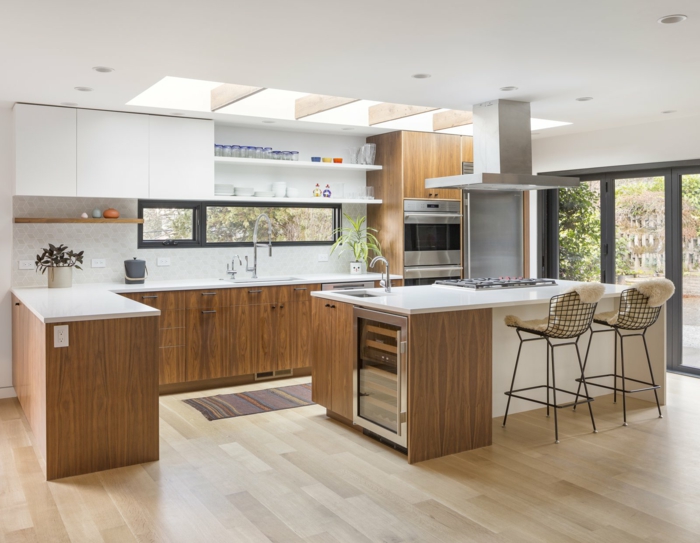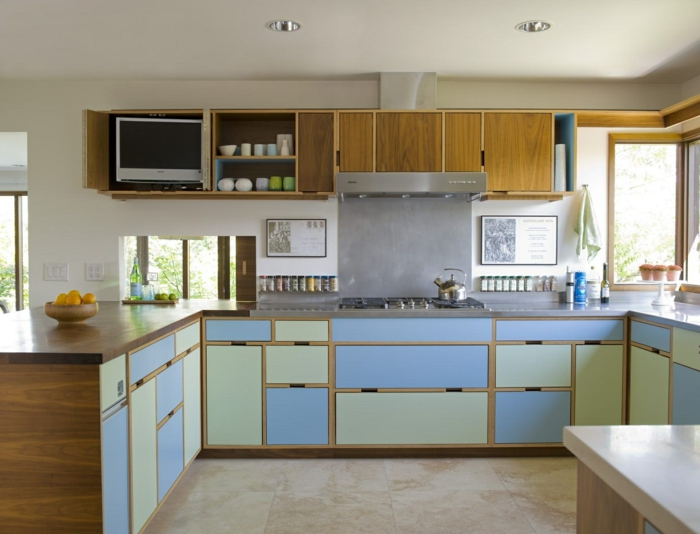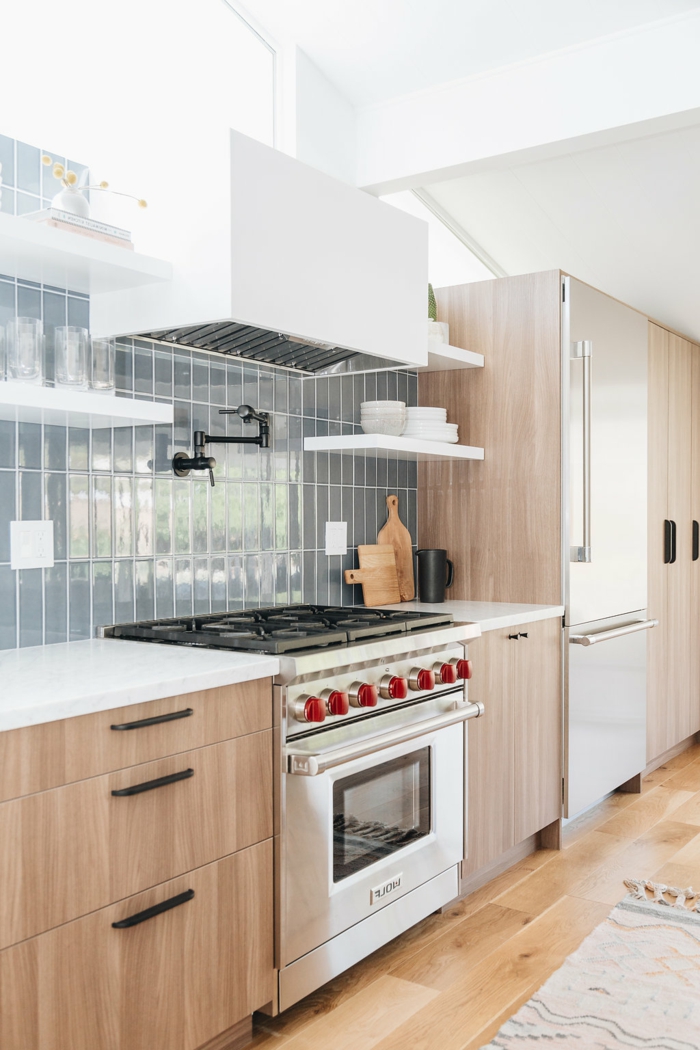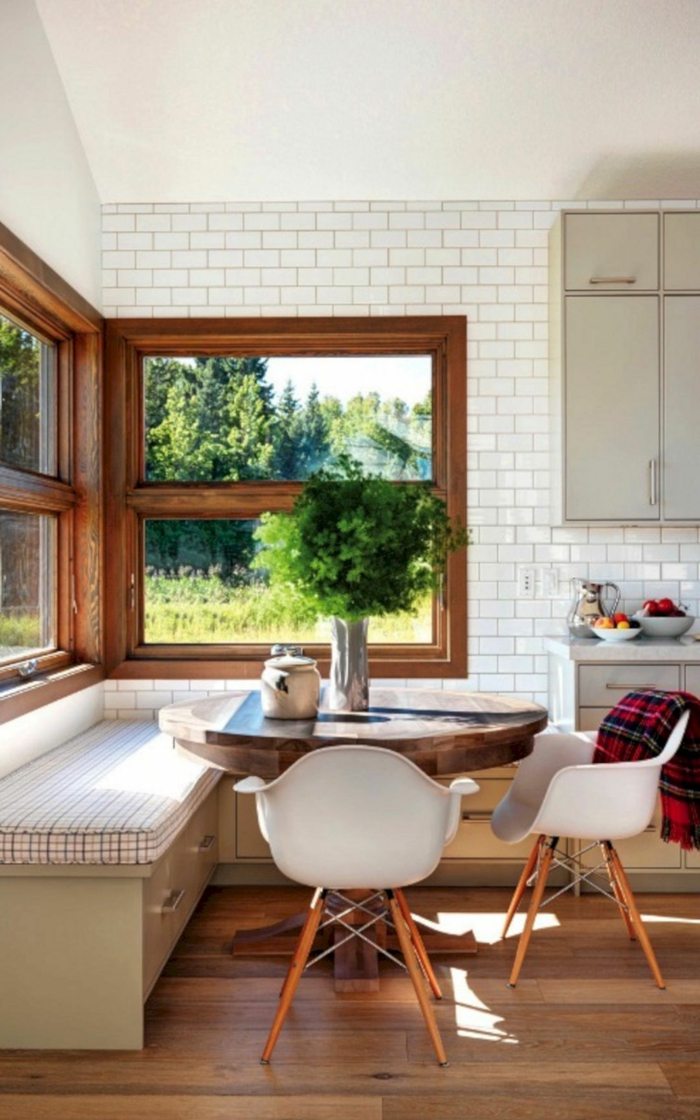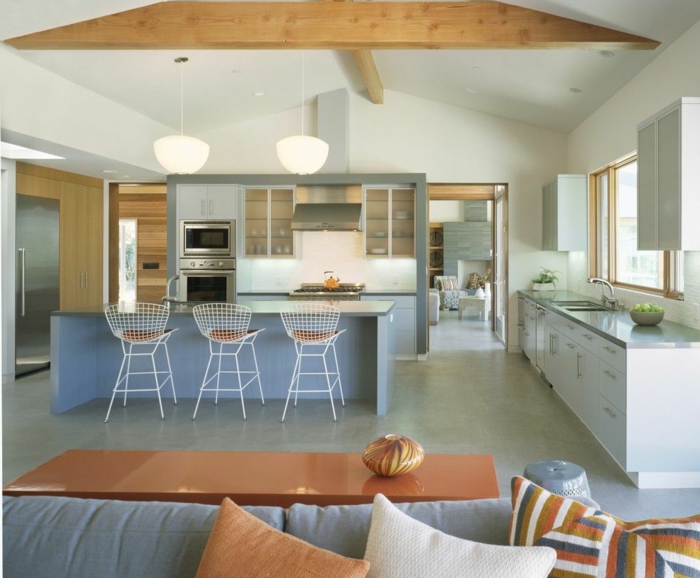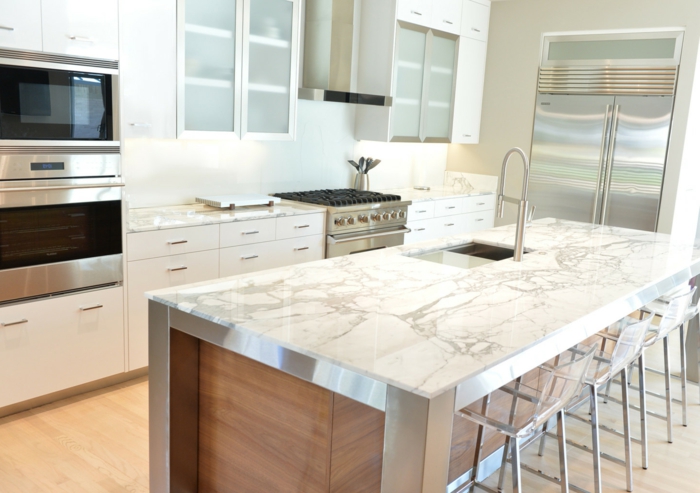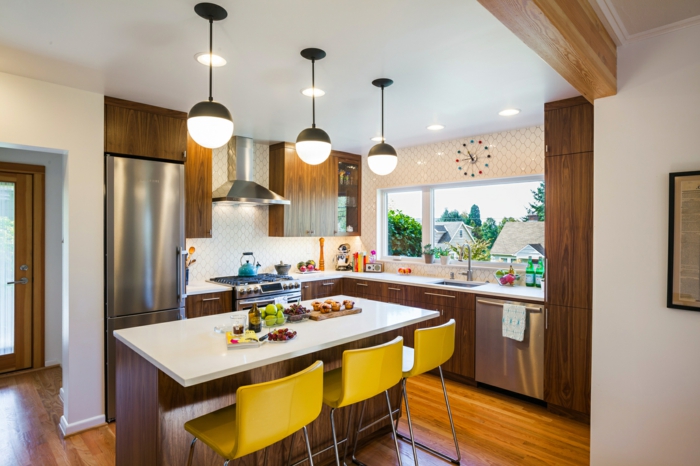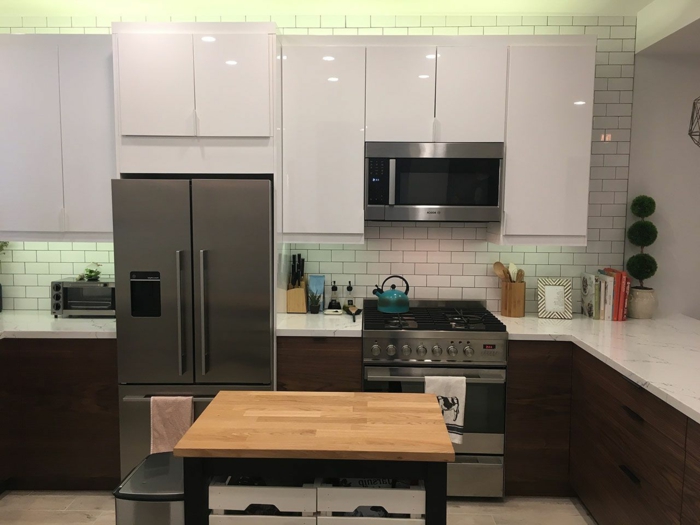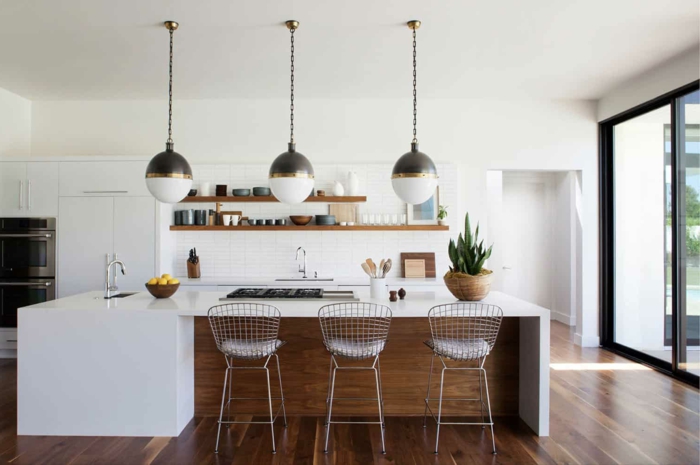 Floor tiles in vibrant colors will give your kitchen the ultimate retro look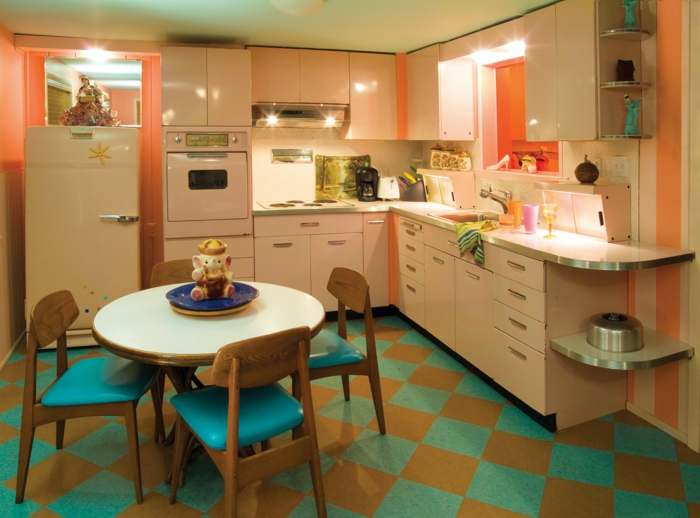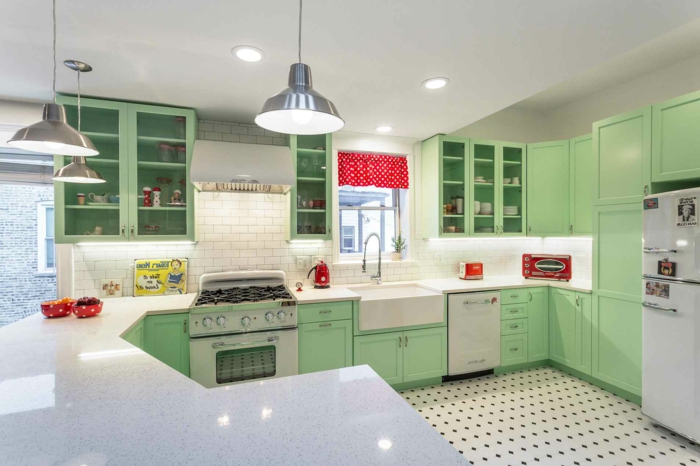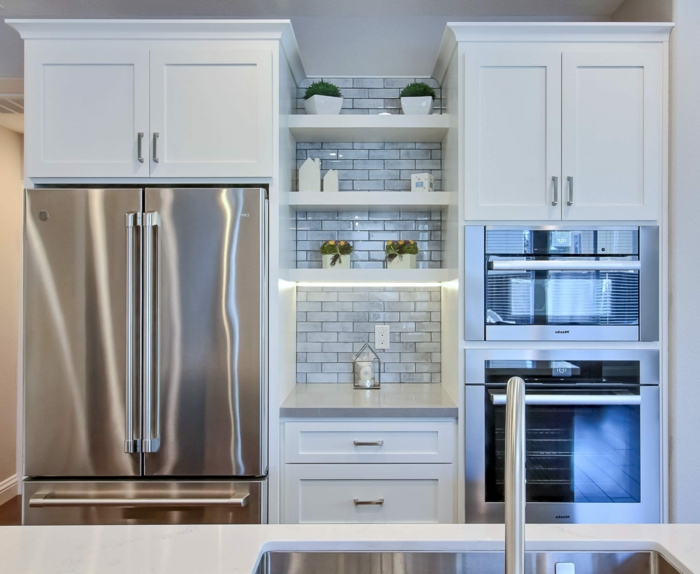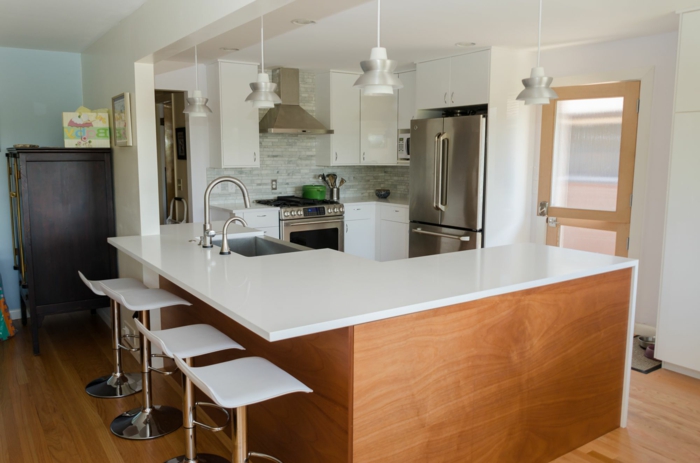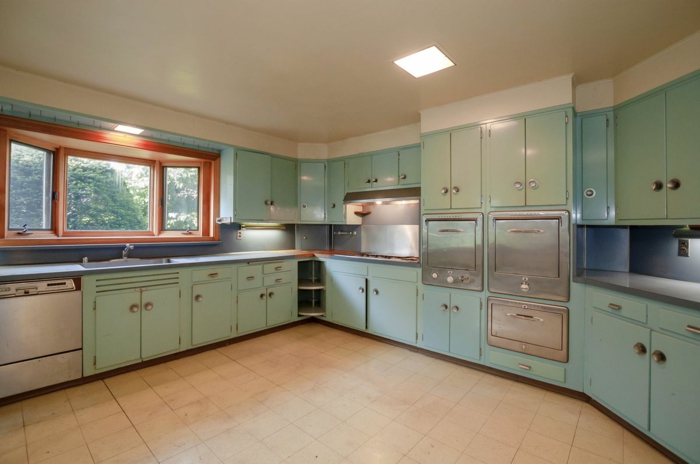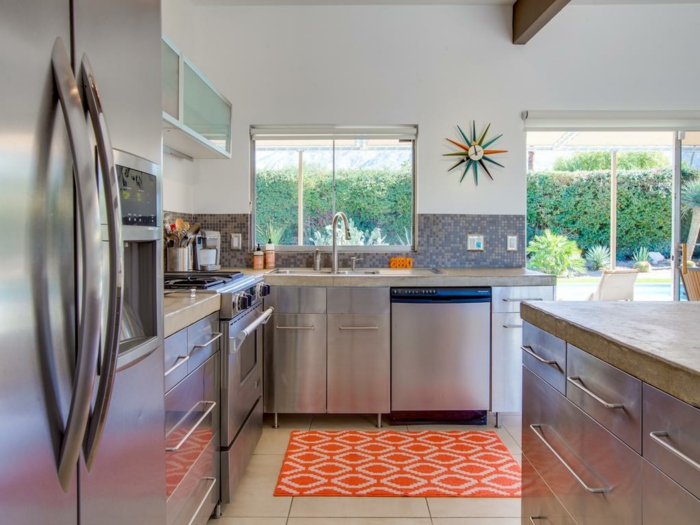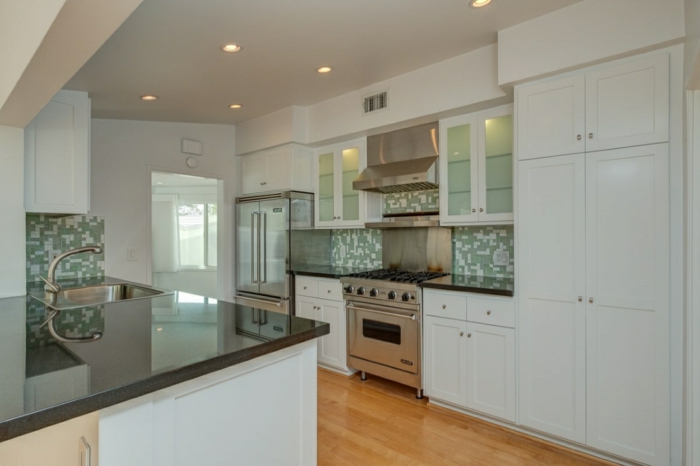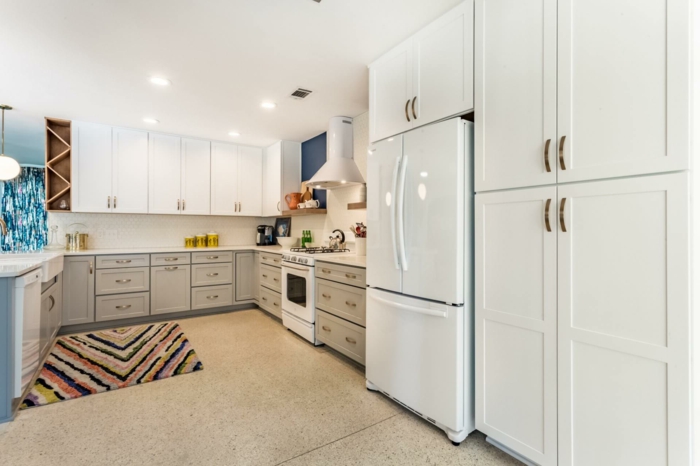 A good backsplash can make or break a kitchen interior