Ylang wash basin by Decotec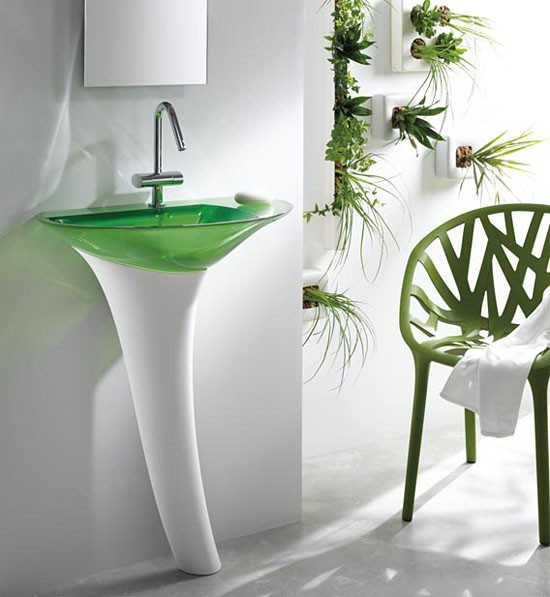 Inspired by the form of flowers, the Ylang wash basin offers a choice of colors and materials to fit your exact need.
From Decotec:
Pedestal washbasin unit with slender, plant-inspired lines. Its "stem" base and "petal" washbasin exude a floral delicacy, while the flowing design
imparts a sense of dynamic movement and makes it a unique object. The foot is available in polar white solid surface or with a cover from
chrome and wood that makes it a unique piece of art. Towel bar as an optional extra available.