"Tub" Bathtub Shower Combination by NIC Design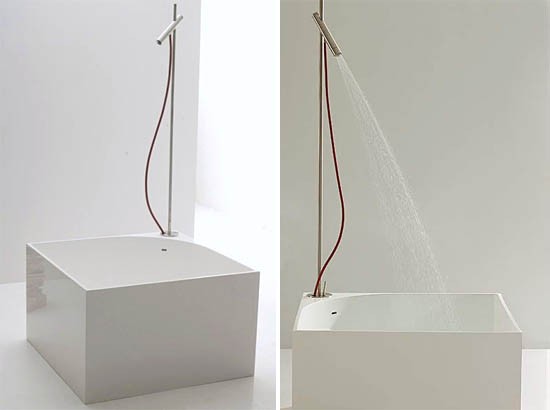 "Tub" by Nic design is as minimalistic as a bathtub can get. Appropriately named "Tub", it measures 100cm. X 100cm X 60cm. and comes with a sliding, adjustable hand-held spray.
Tub is executed in Pietraluce and comes in white or black finishes. The bathtub from Nic Design is perfect for smaller spaces and higher standards.