80 + Bathroom Wall Decor Ideas for Every Taste
Bohemian, classical, modern – there are so many lovely interior decoration styles to choose from. Never before has it been so easy and affordable to make your home stylish and unique. Nowadays, even bathrooms and toilets can bee easily transformed into beautiful and chic spaces, full of character. One of the fastest and most effective ways to do so, is by opting for a refreshing and original wall decoration. But how do you choose one that's right for your bathroom? Depending on your preferences and budget, you can go for a total off-the-wall makeover, or simply add a few touches here and there, to give the room a more personalized feel. In this article, we will share 80+ amazing bathroom wall decor ideas, as well as some useful tips to help you choose the style right for you.
Bathroom wall decor ideas – we love these amazing, 3D effect copper tiles!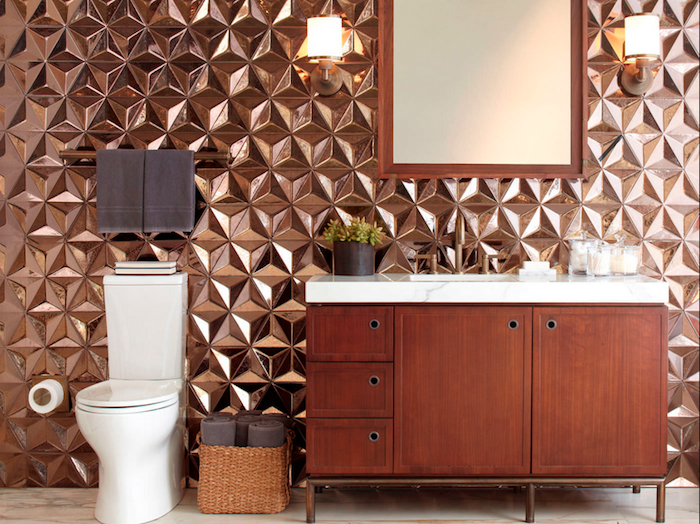 Tiles and mosaic
The first thing that comes to mind when you hear the phrase "bathroom wall decor ideas" is probably a setup featuring mosaic or tiles. After all, they have been the standard choice for many years. That doesn't mean they have to be boring though – far from it! Today you can find many amazing designs that will give your bathroom an unforgettable and stylish appearance. If you'd like to achieve a more breezy, bohemian and exotic look, for example, opt for blue and white Moroccan tiles. They can either have the same pattern, for a cool symmetrical finish, or bear mismatched motifs, for a refreshing patchwork look. 3D effect tiles are also a great choice. And when it comes to mosaic, the possibilities are virtually endless. Why not go for a fun, multicolored look?
We are in love with this opulent, Gaudi-inspired mosaic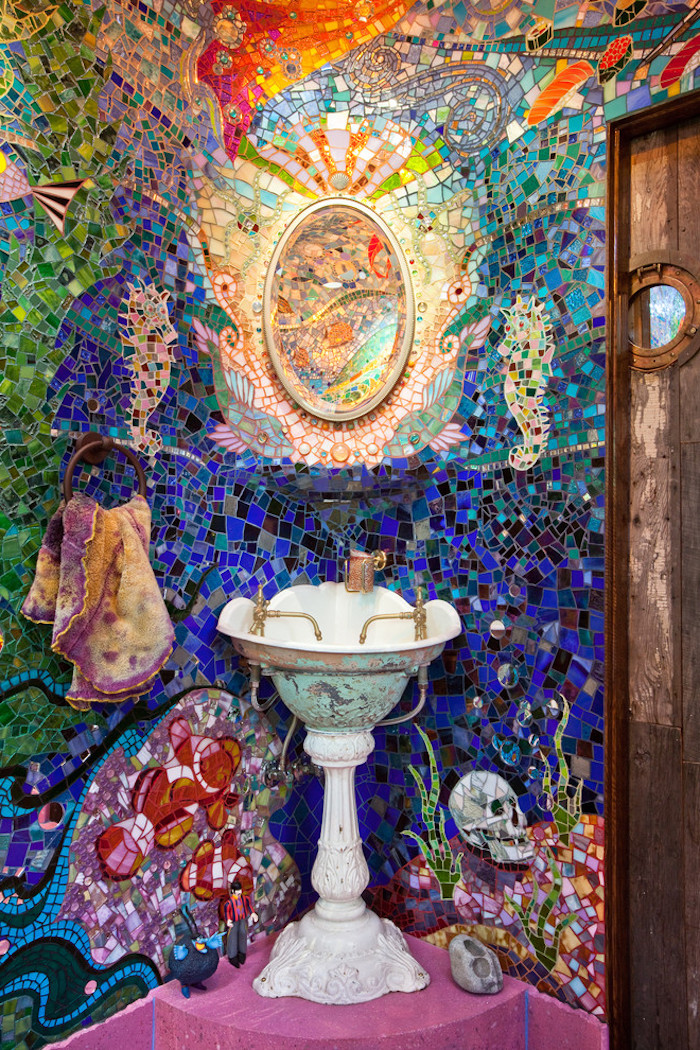 Mix of textures
Few things can make a room stand out more than a good combination of different textures. Opt for a brickwork or concrete accent wall, if you want to create a modern, industrial-style bathroom, or add some vintage wall tapestries, drapes and curtains, for a relaxing, bohemian space. If your bathroom is small and feels cramped and dingy, consider mirrored walls, and reflective cupboards in bright colors.
Bright bathroom with a contrasting brickwork wall, and a beautiful antique mirror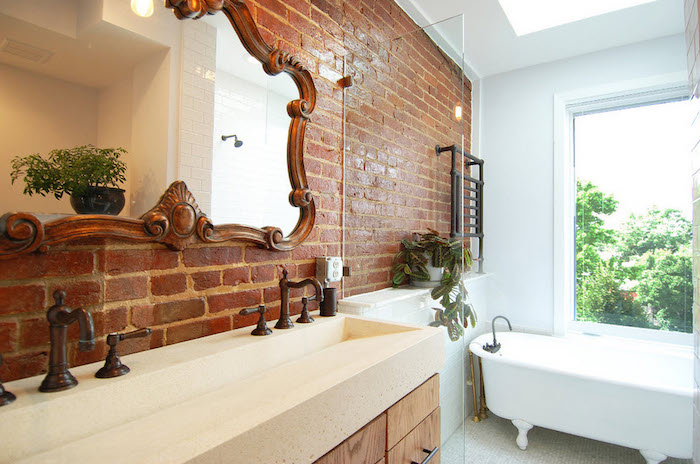 Transform your bathroom into a tiny spa, with these cool tips:
Unusual color choices
Another way to refresh your bathroom is by choosing a unique color palette, combined with a selection of stylish statement items. In the past, colors like black, bright red, or dark purple, were seen as too gloomy, and were almost never used. Luckily, more and more people are beginning to see their advantages. After all, if you want a bathroom that is unique, classy, and chic, there is nothing quite as stylish as dark walls.
Here, the black matte tiles have been tastefully combined with decorative items, featuring bright and colorful tribal motifs, for a less sombre look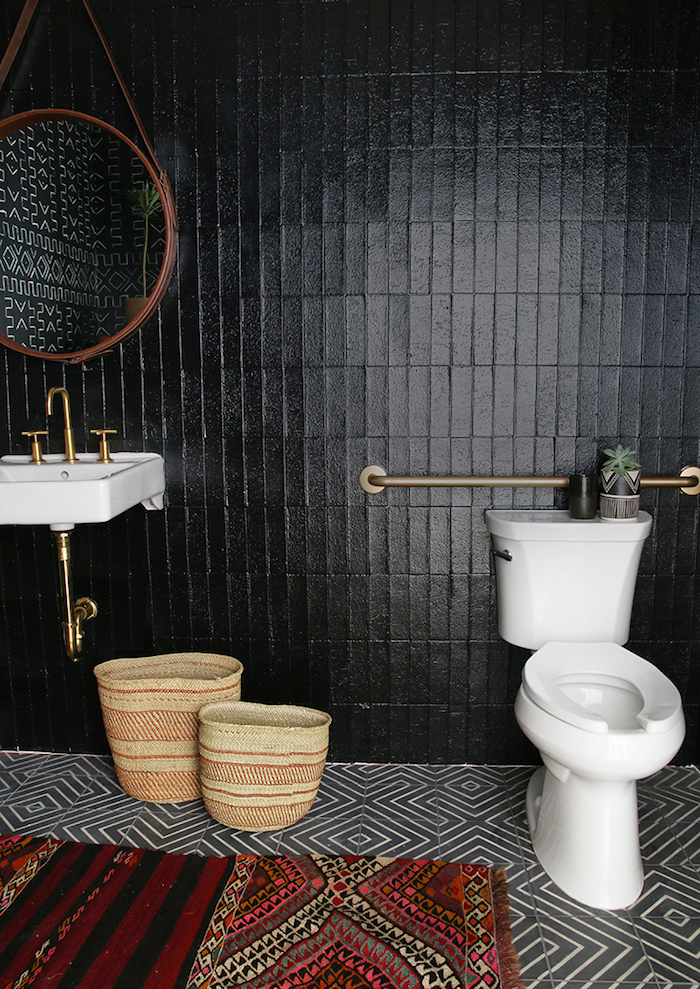 If you want to breathe some new life into your bathroom without breaking the bank, why not consider using stencils? It's one of the cheapest and most effective DIY bathroom wall decor ideas! Learn how to do it in the video bellow:
Murals or decals
Those seeking to be 100% original should opt for hand-painted murals or wall decals. There is hardly anything more unique for your bathroom that a large, customized piece of art! If you are artistically inclined, you can paint something yourself. Alternatively, you can hire a professional artist, or buy special water-resistant vinyl-covered wallpapers. Decal stickers are also a popular choice. They are very easy to apply, can be arranged in a myriad of ways, and are cheap enough that when you get bored of them, you can just replace them with new ones!
Relaxing, stylish and beautiful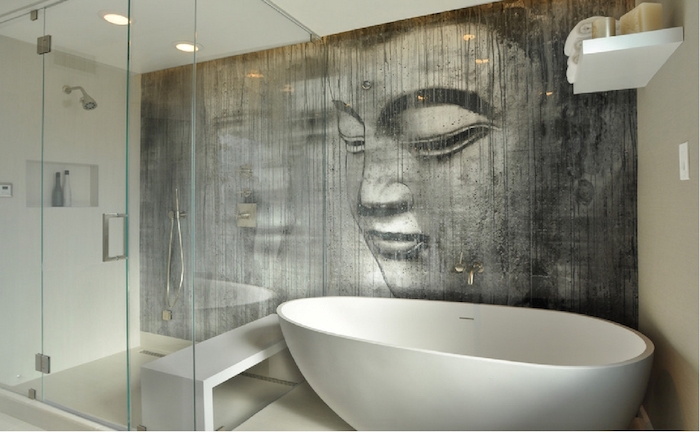 Small decorative touches
If you'd like to simply refresh your bathroom without making any major changes, consider adding some strategically placed decorative items. A mirror in a beautiful vintage frame, one or several stylish artworks, or a beautiful and unique shower curtain are just a few of the items you can opt for. You'd be surprised how something as small as an art print, a framed poster, or even a potted plant, can give a totally different vibe to a hitherto boring room!
Classic bathroom, decorated with a gorgeous Klimt art print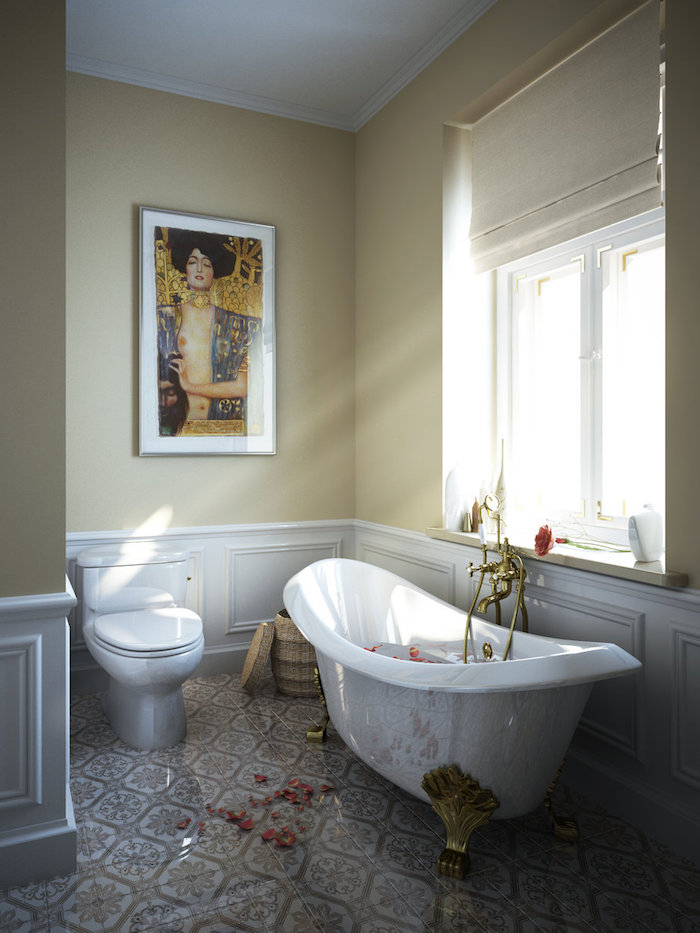 Here are some professional wall decorating tips from an interior designer:
We hope you've found our tips useful. For more ideas and inspirations, check out our extensive gallery bellow. You can find some great small toilet decoration ideas, as well as an article on funky bathrooms without tiles, in the bath section of our website. Enjoy!
Isn't this moroccan tile patchwork just gorgeous?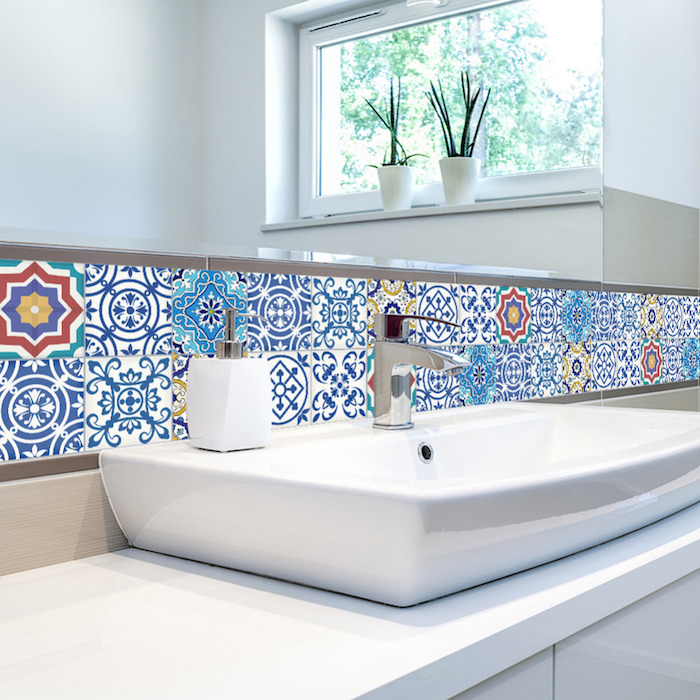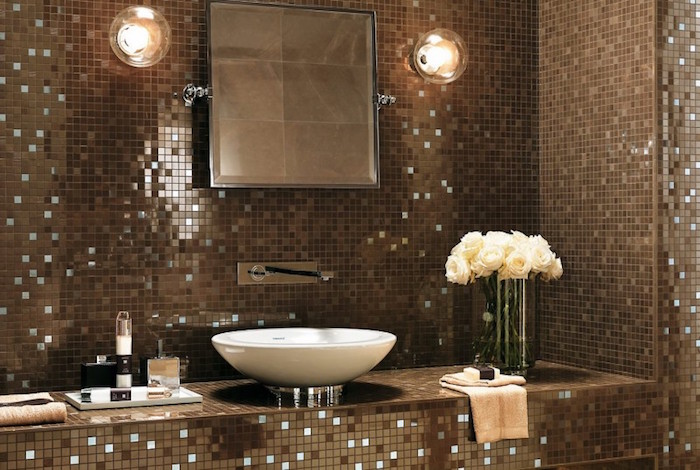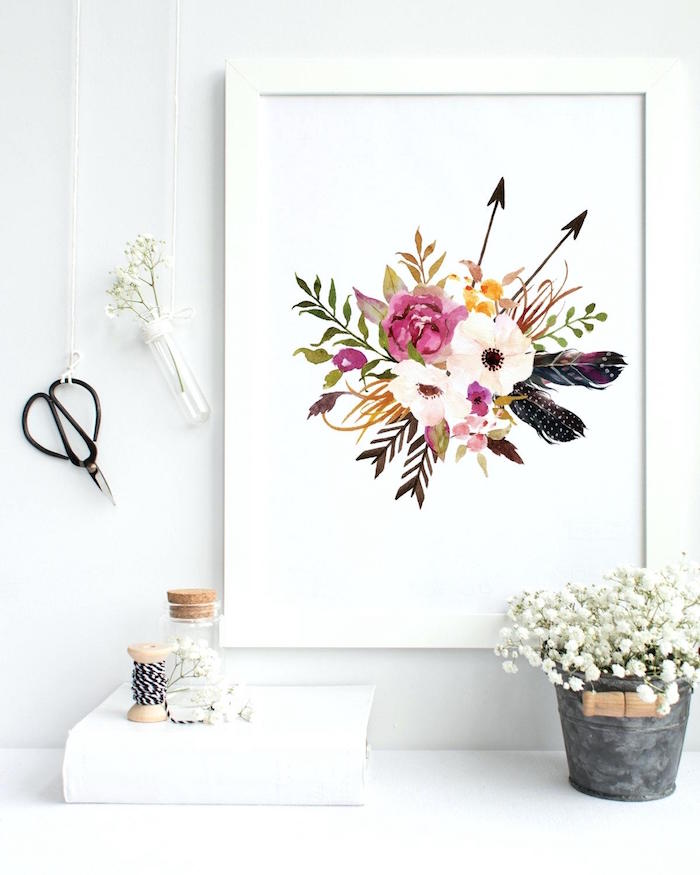 A slick and modern combination of red and cream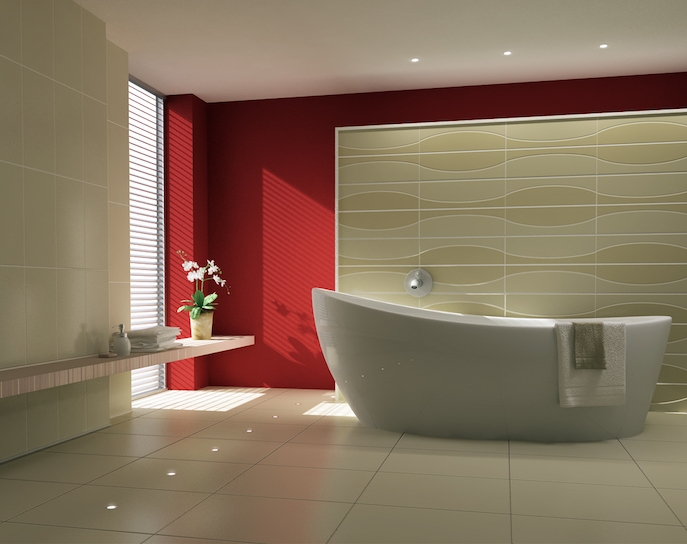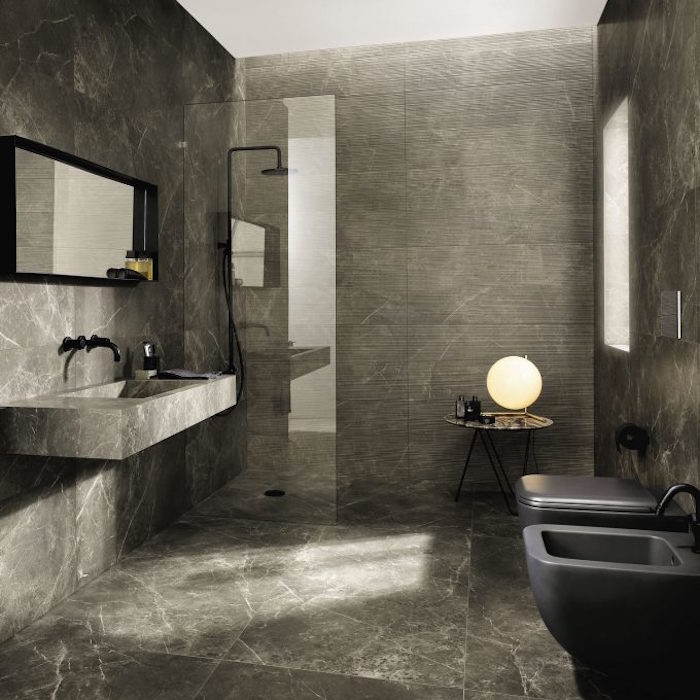 Transform your bathroom into an underwater paradise!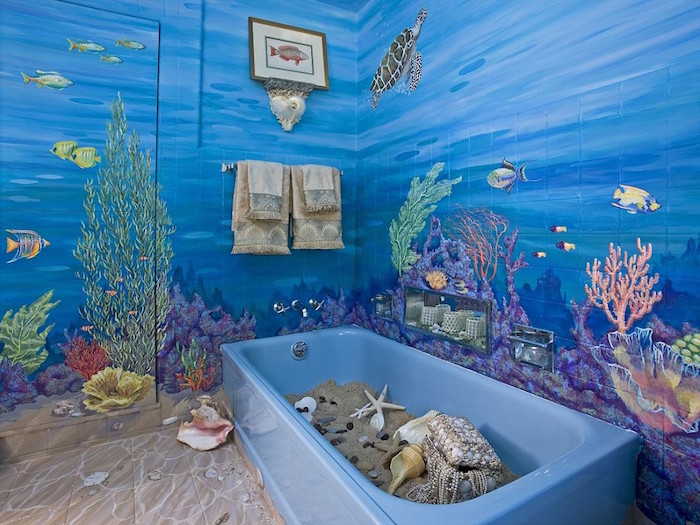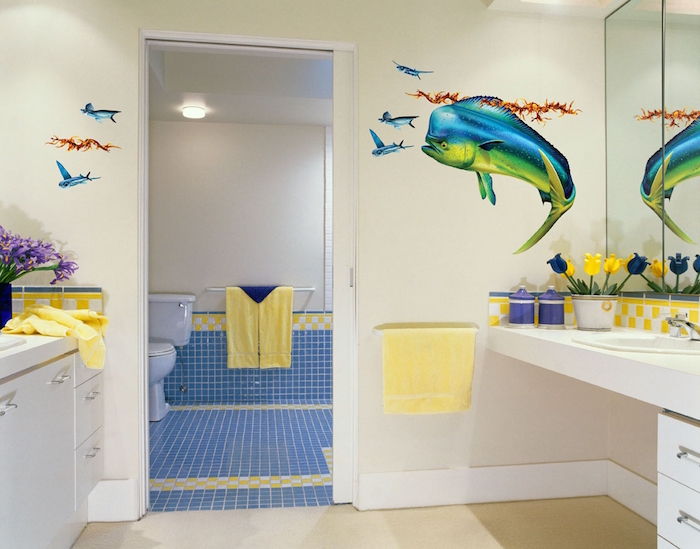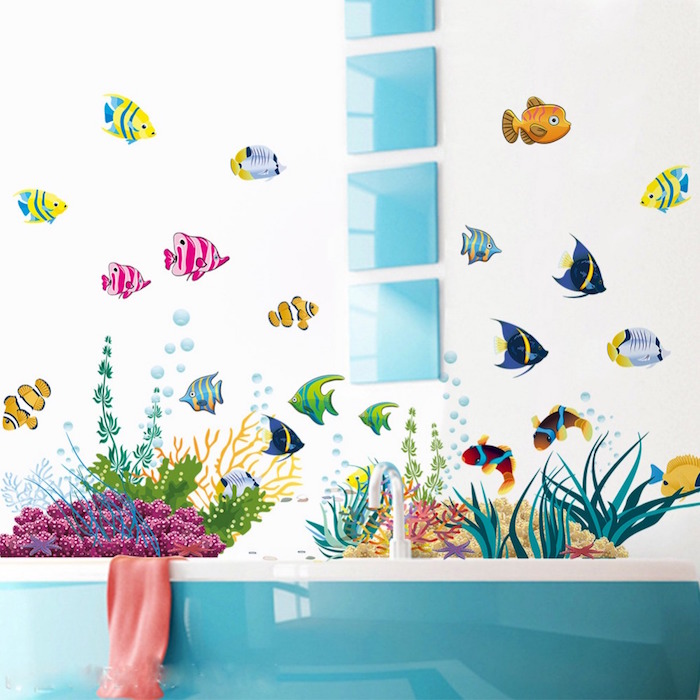 A pale lavender wall with white subway tiles, and a charming shower curtain with graphic print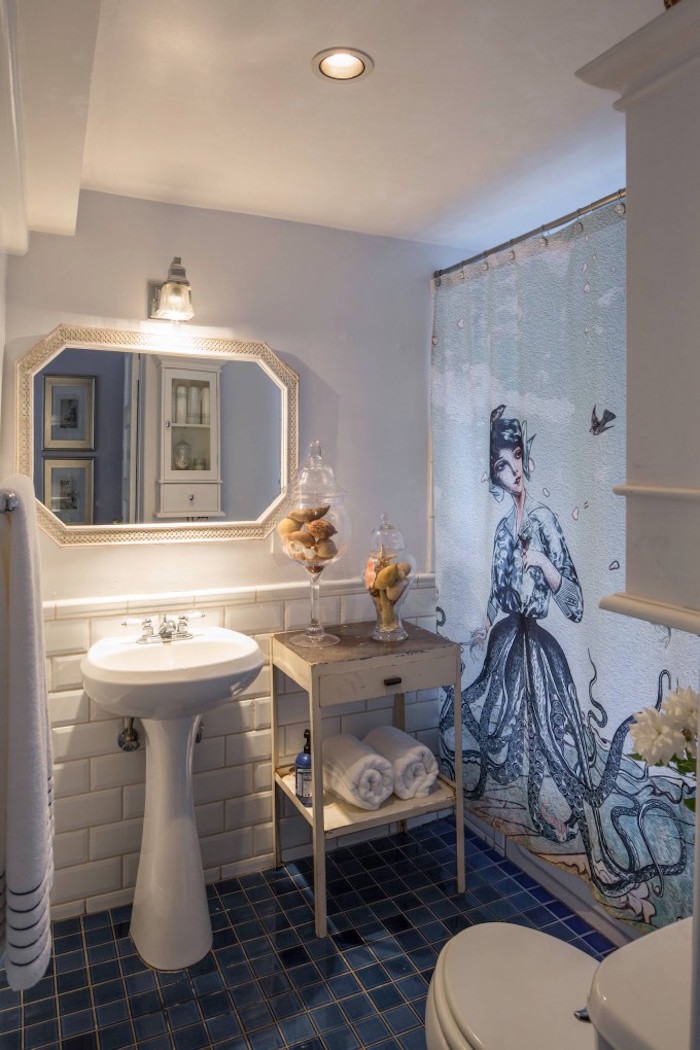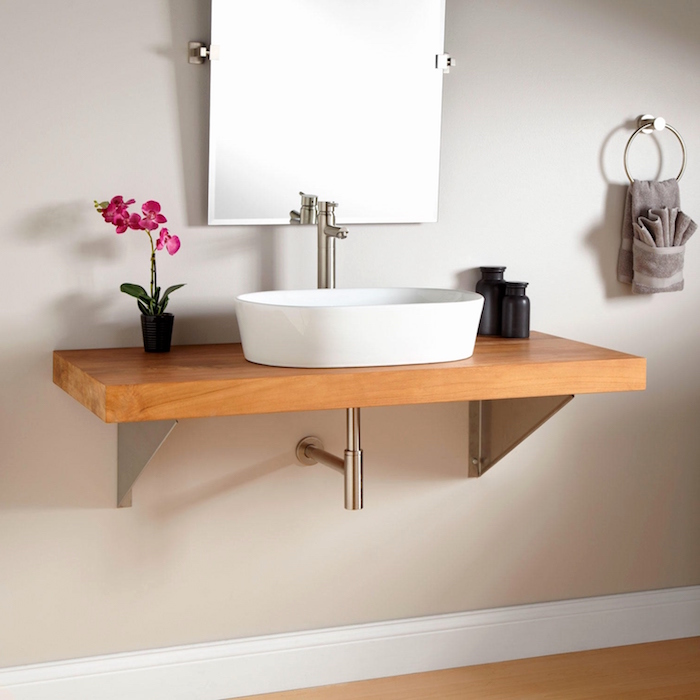 Meet the boho bathroom of your dreams: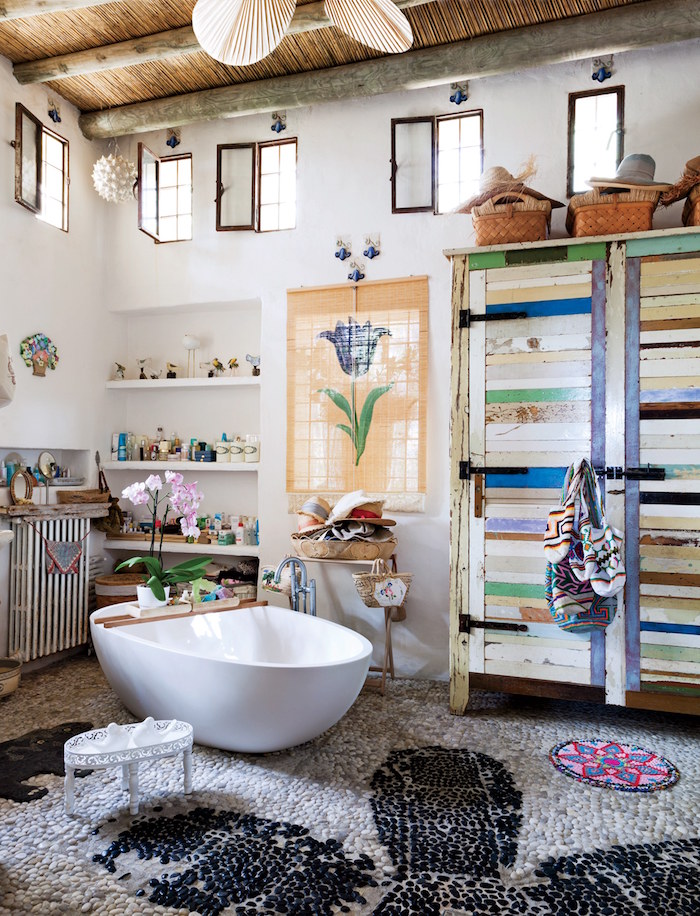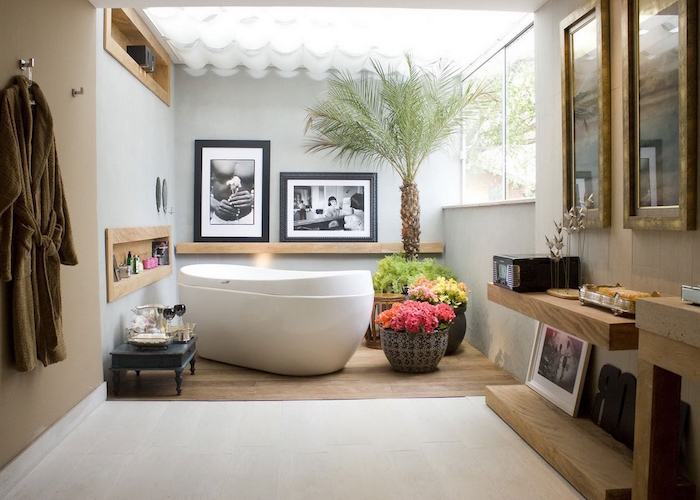 Classic elegance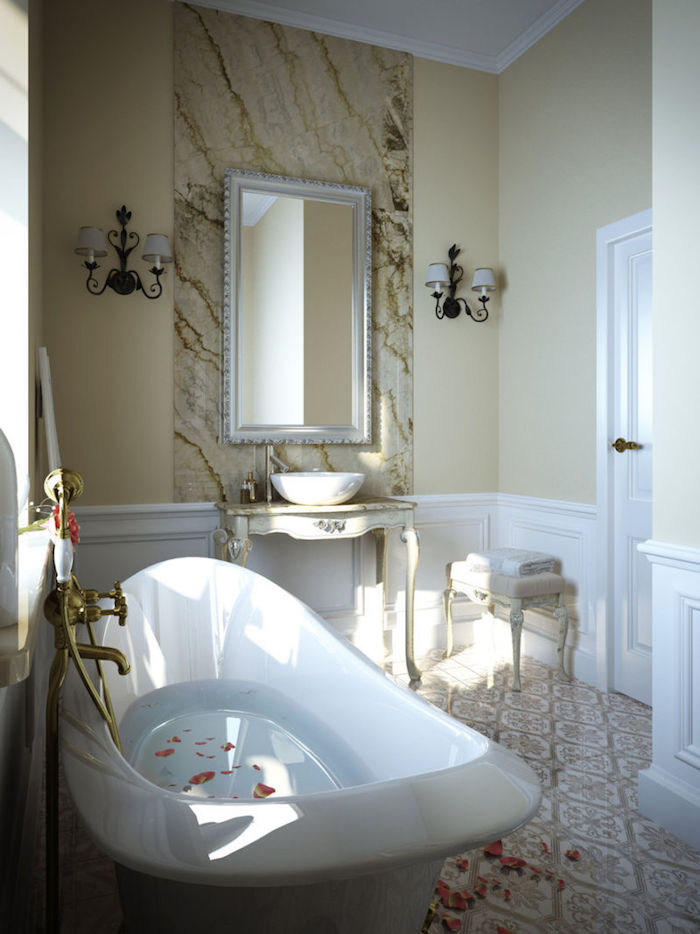 Check out these unbelievably realistic photo wallpapers!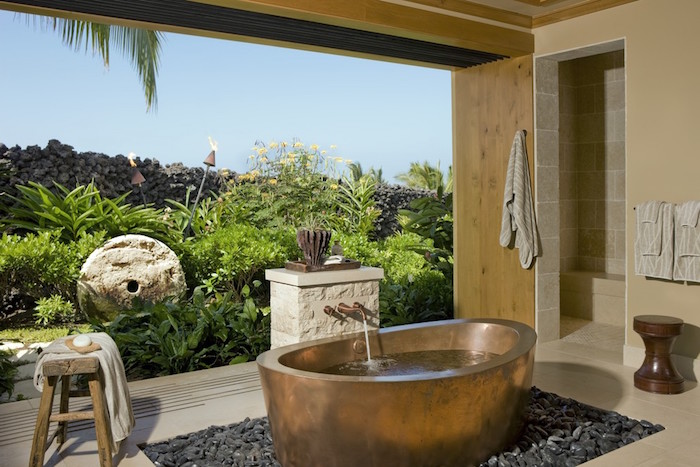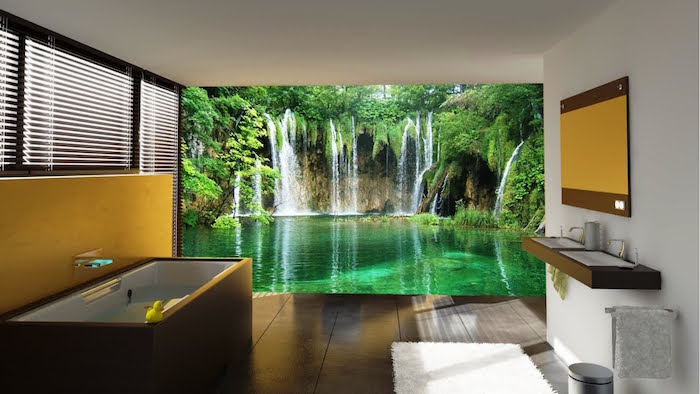 Colorful decorations and lots of indoor plants – the perfect boho bathroom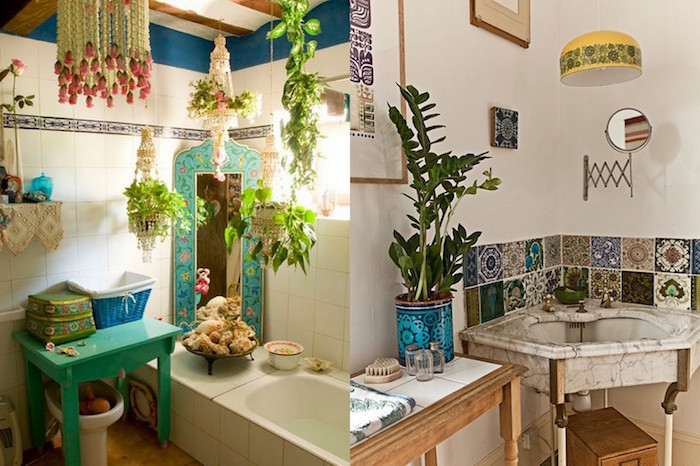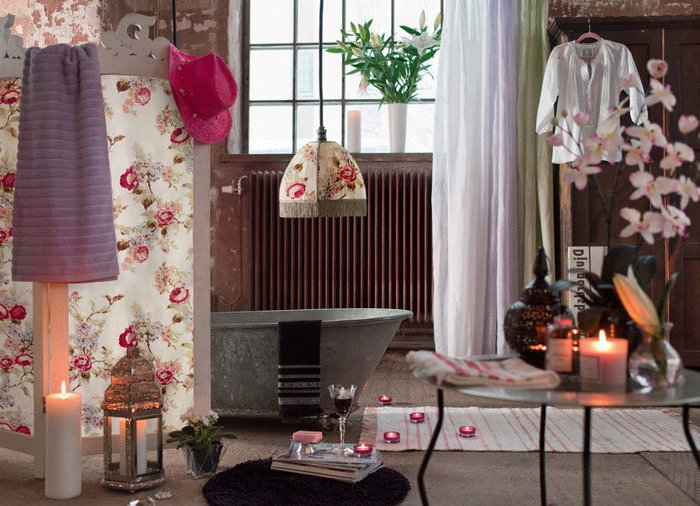 A bold, unusual, and gorgeous statement sink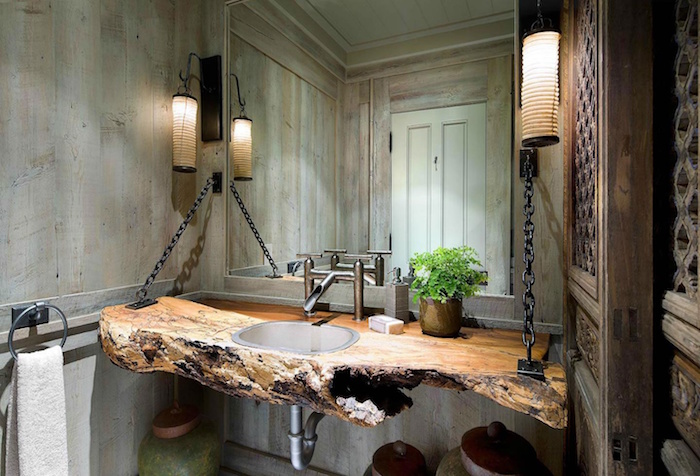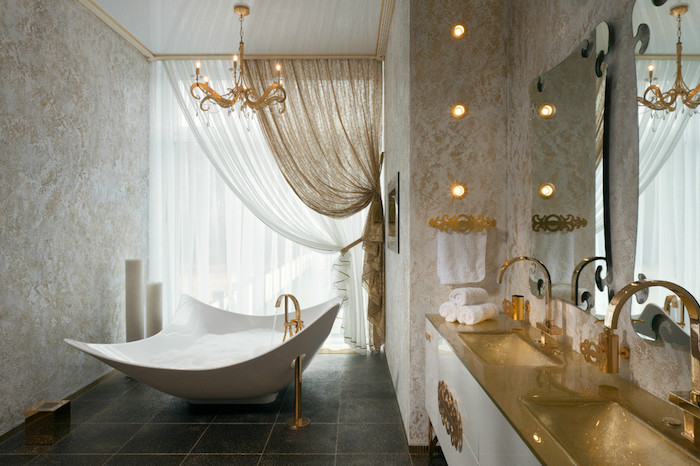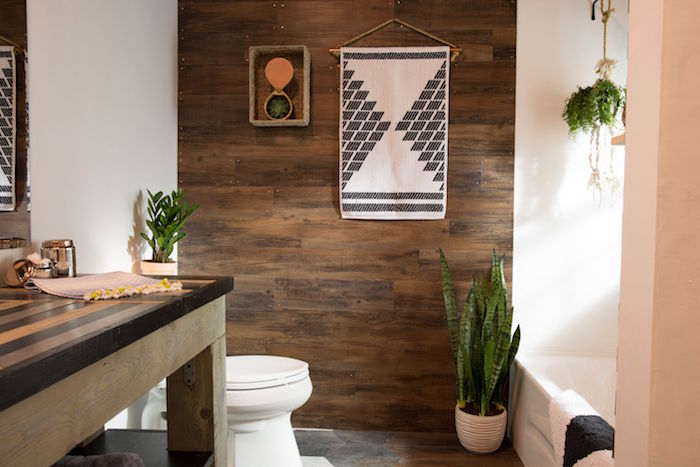 We love these azure blue walls and pretty boho decorations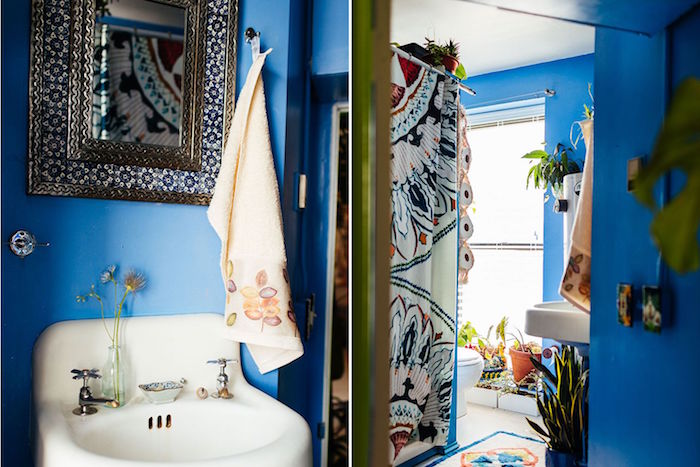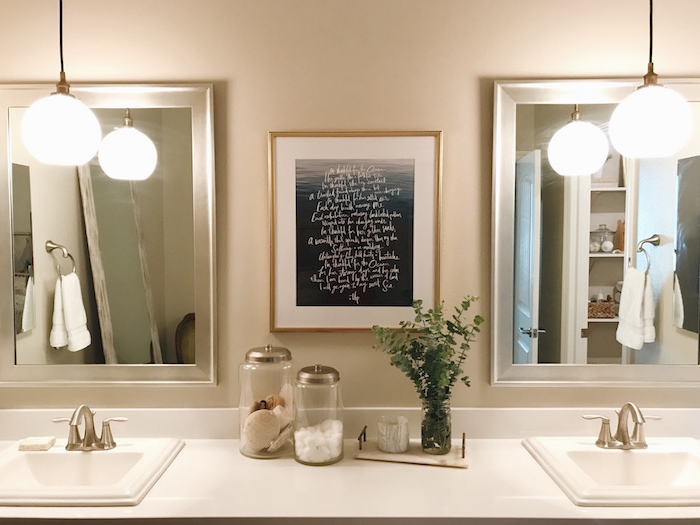 What do you think about this living wall?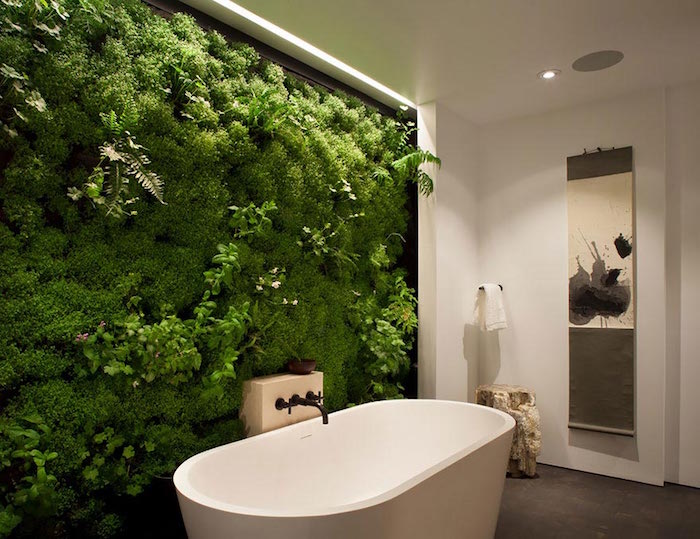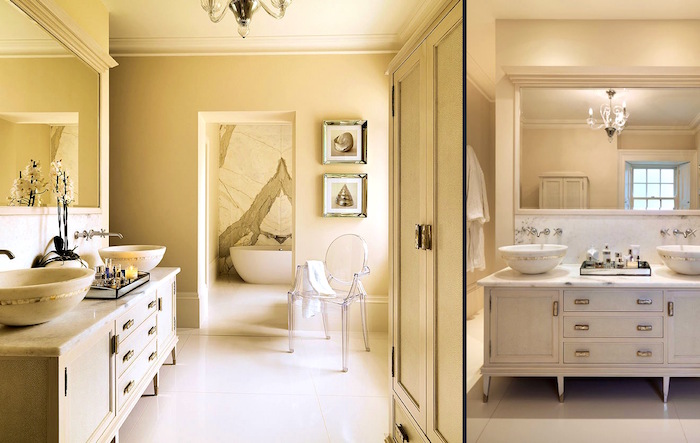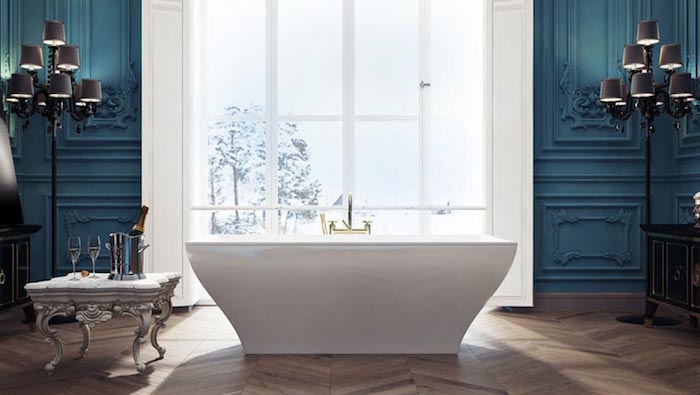 Bathroom with a terrace – unusual but really cool!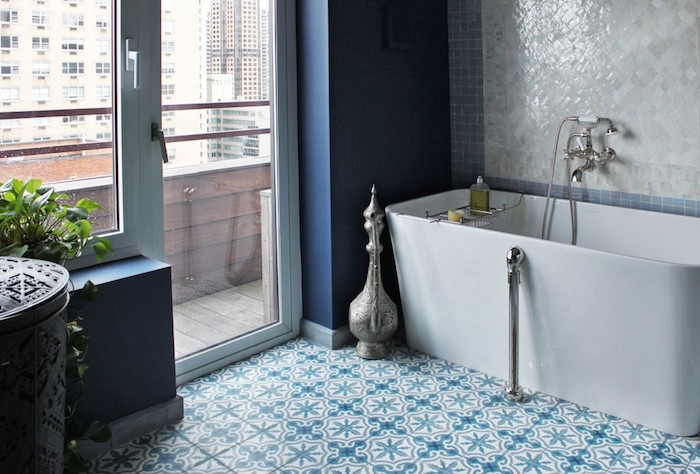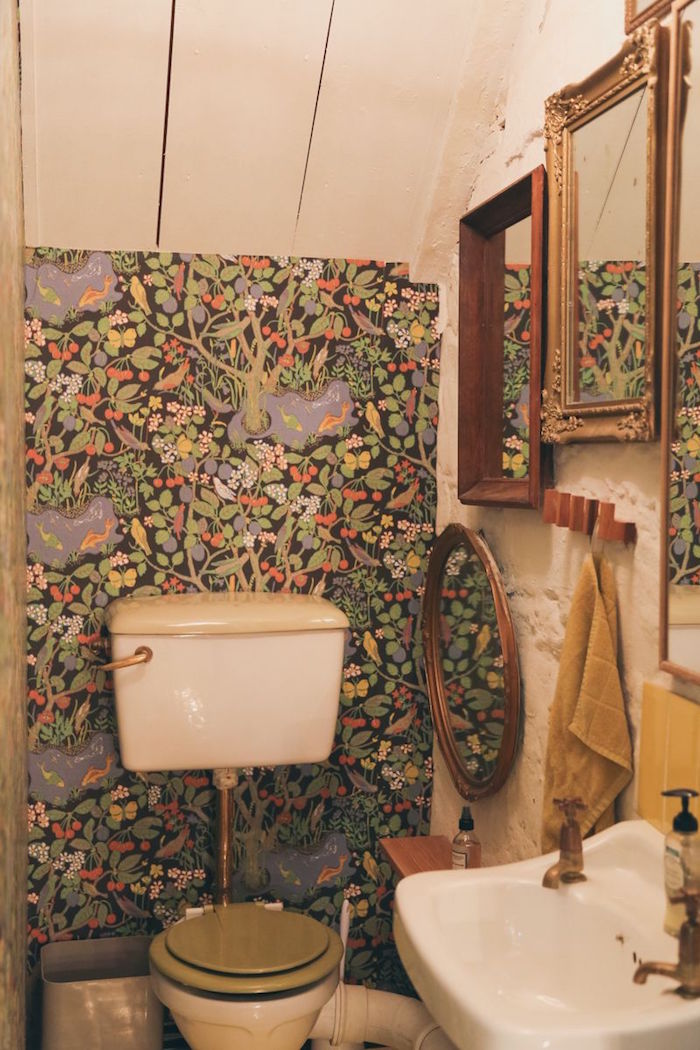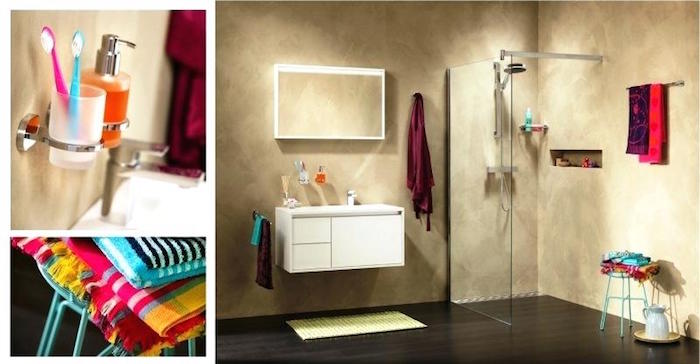 Say YES to bold bathroom color palettes!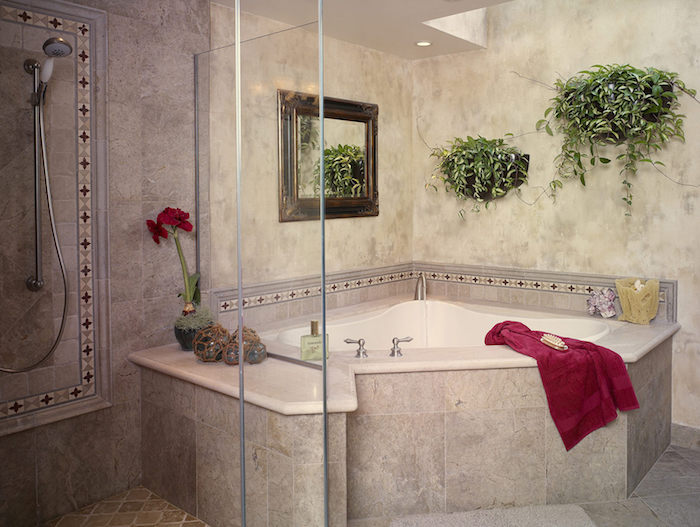 It's impossible not to like this candy-colored, pop art-inspired setup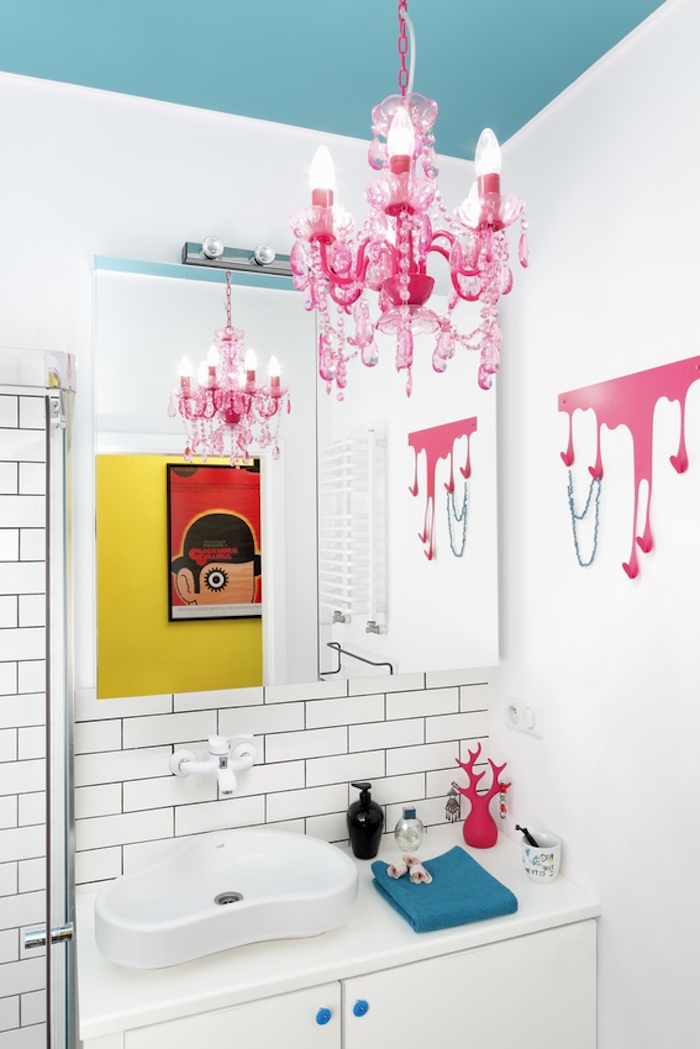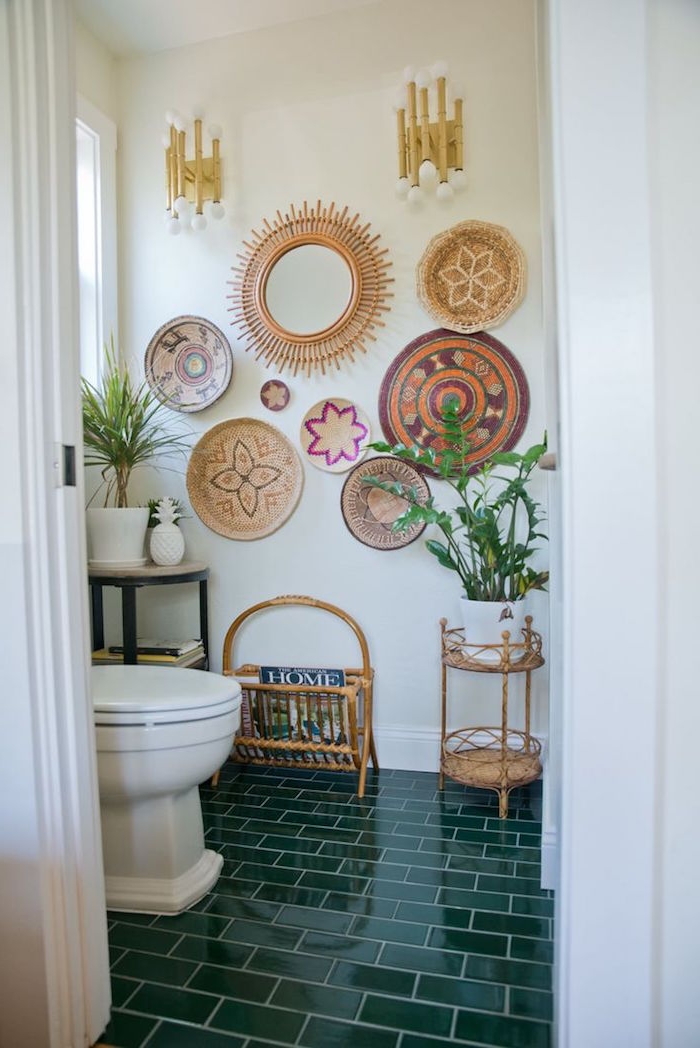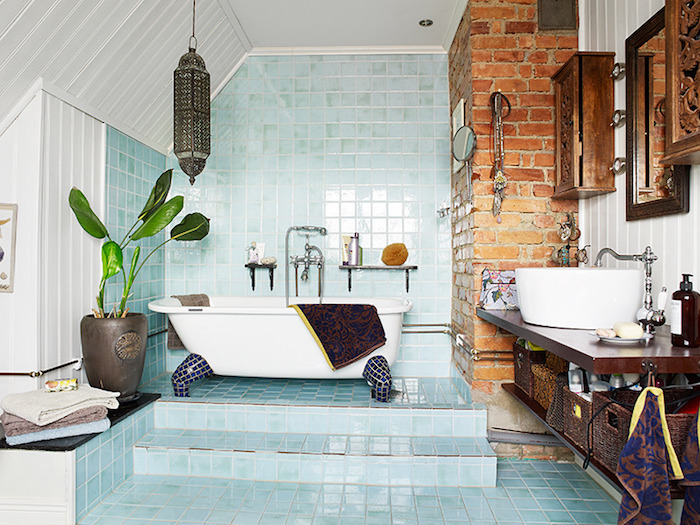 You can never have too many plants in your bathroom!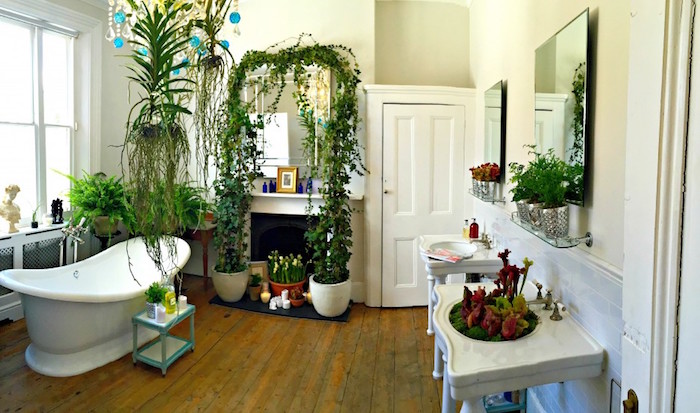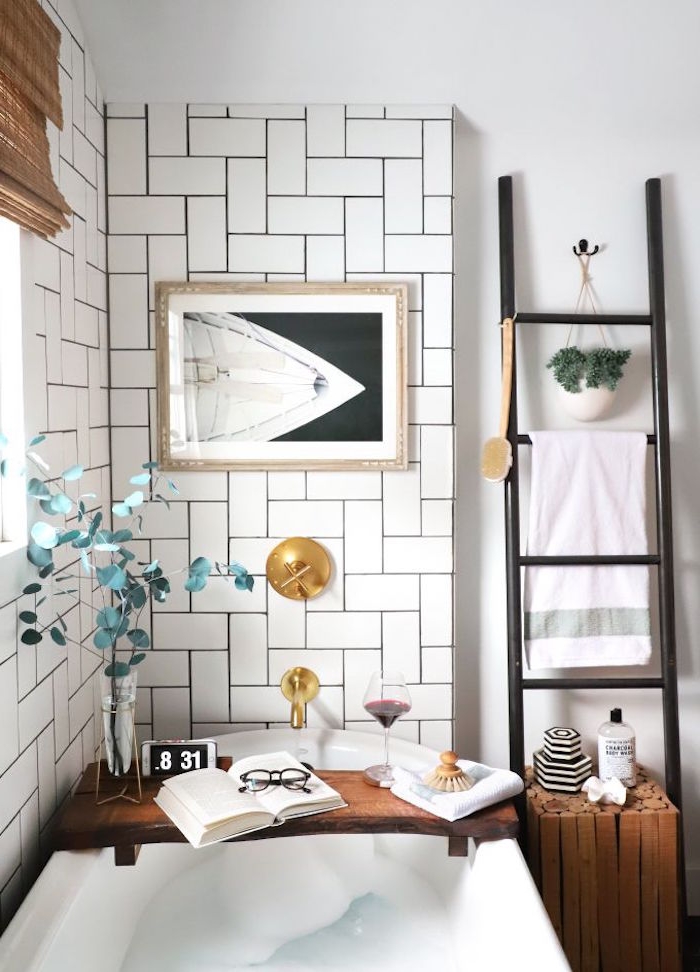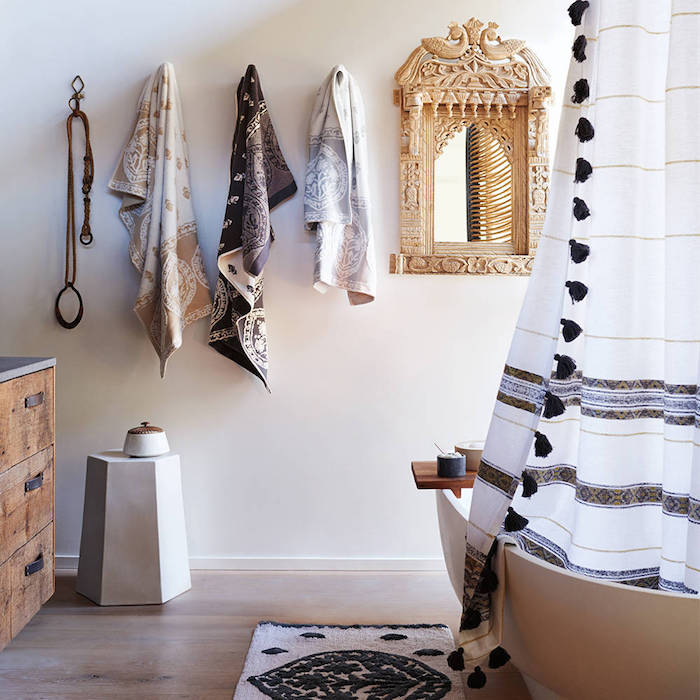 Bathroom wall decor ideas on a budget – pretty decal stickers, featuring butterflies and plants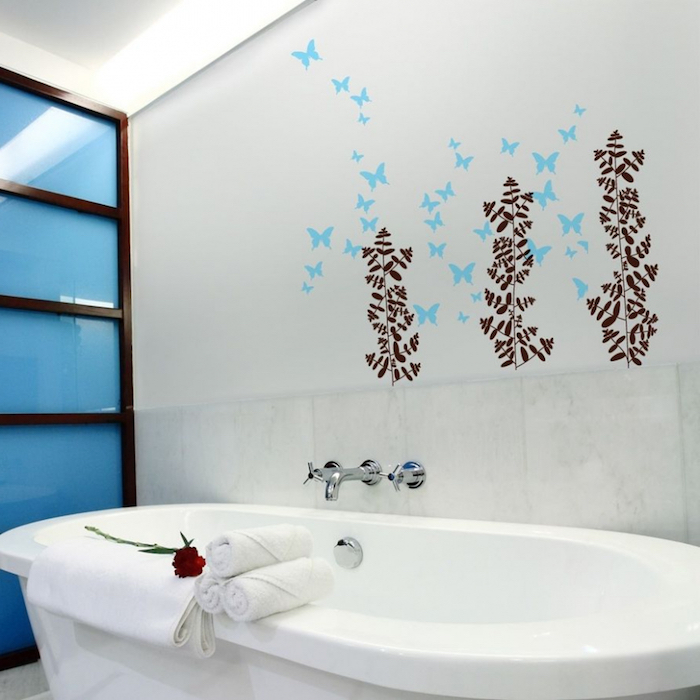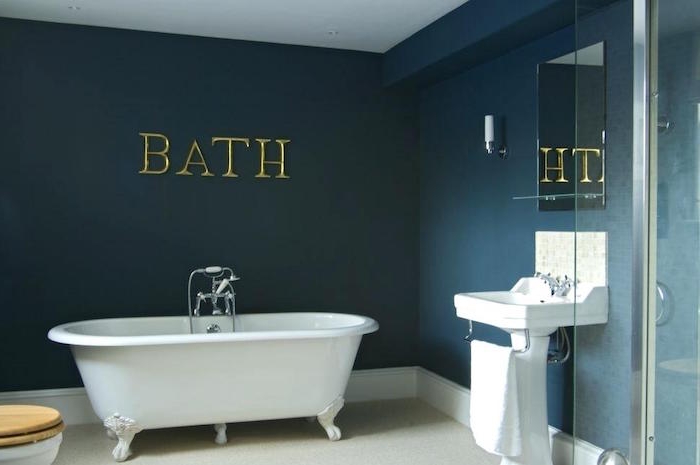 Antique style bathroom, fit for a royal chateau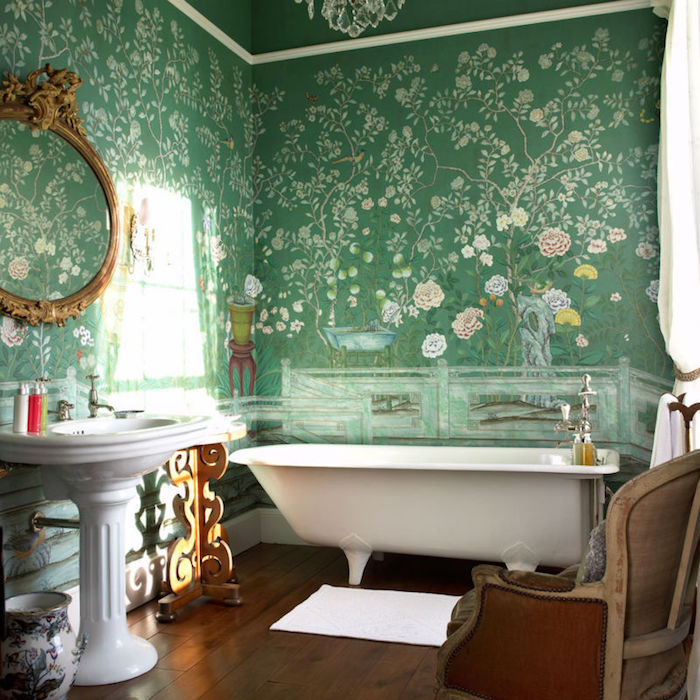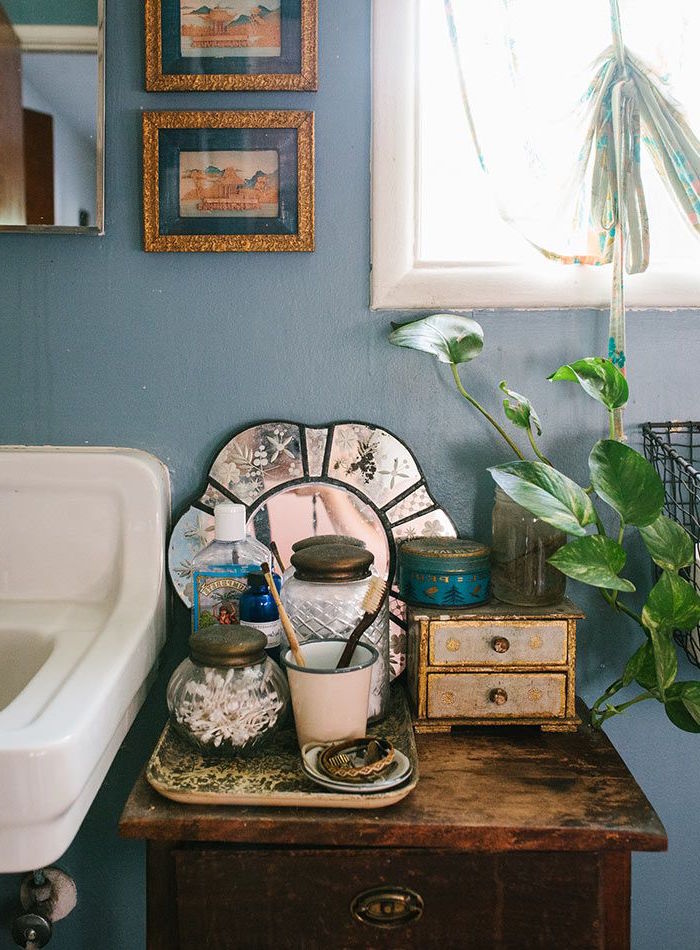 Cool and easy DIY decoration idea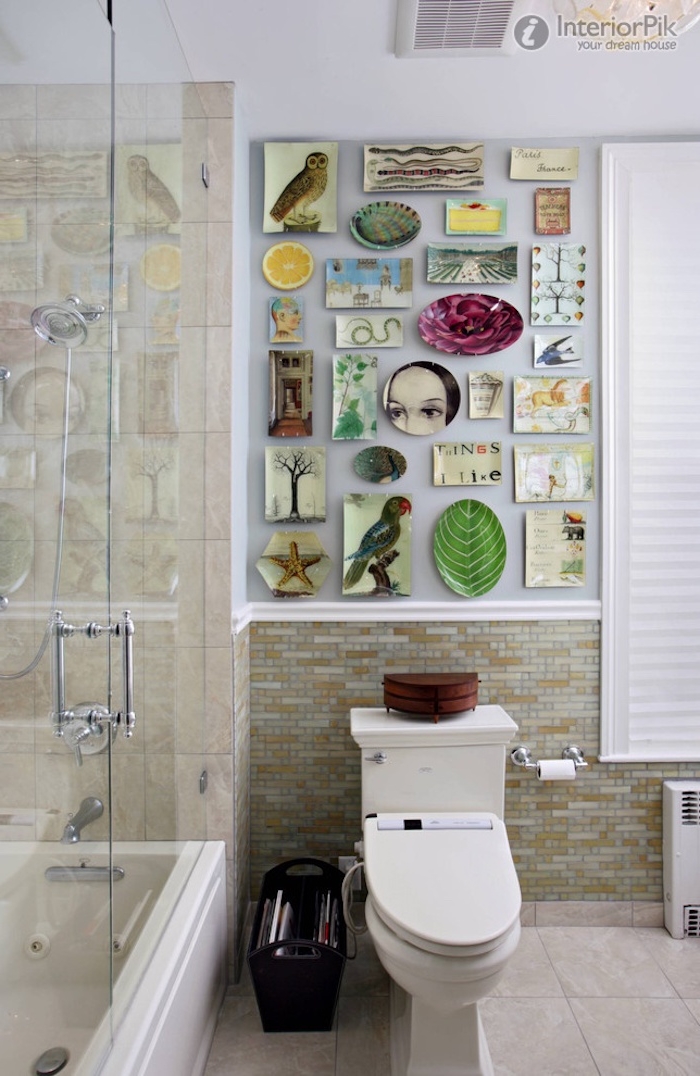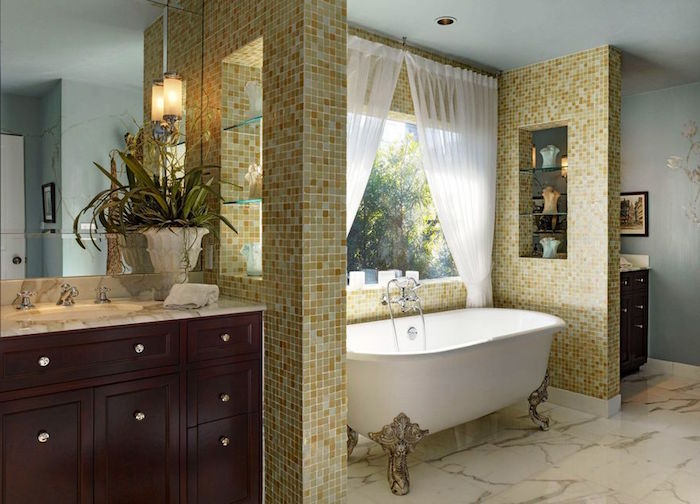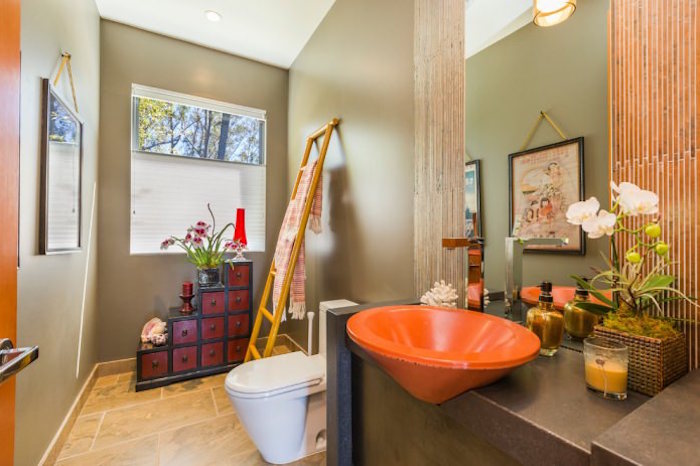 Passionate travellers are sure to love this stunning Moroccan style bathroom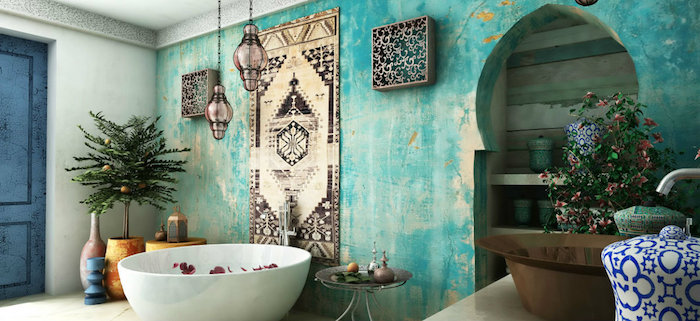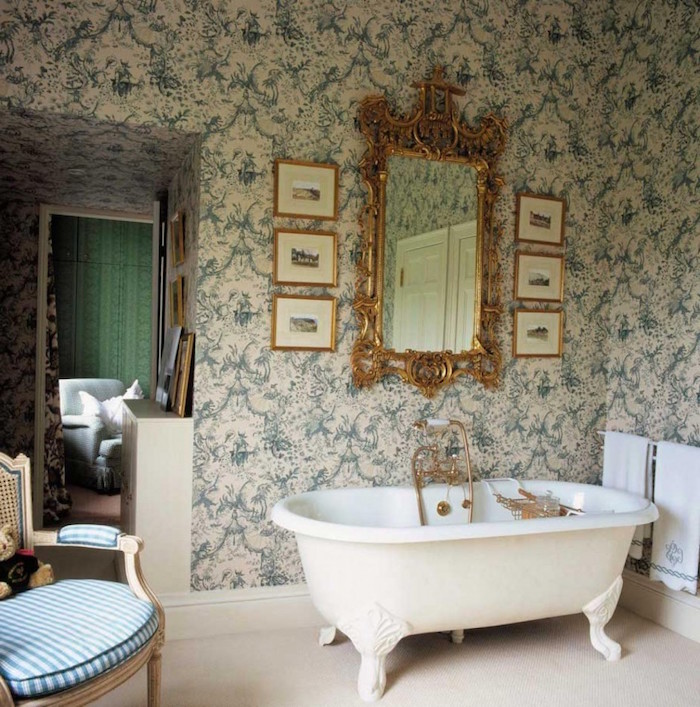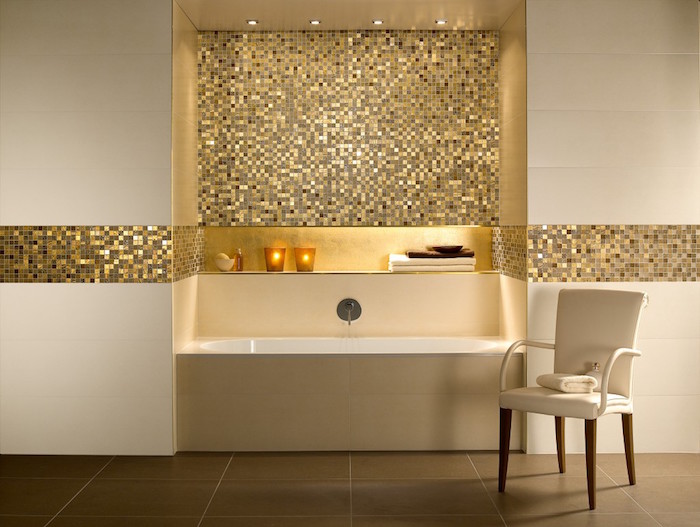 How creative are these wall vases?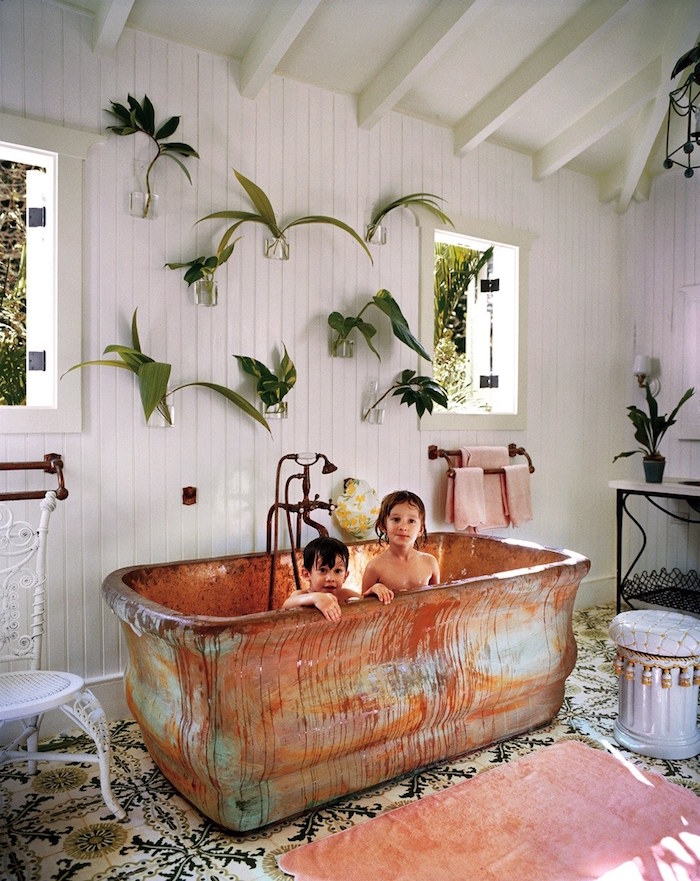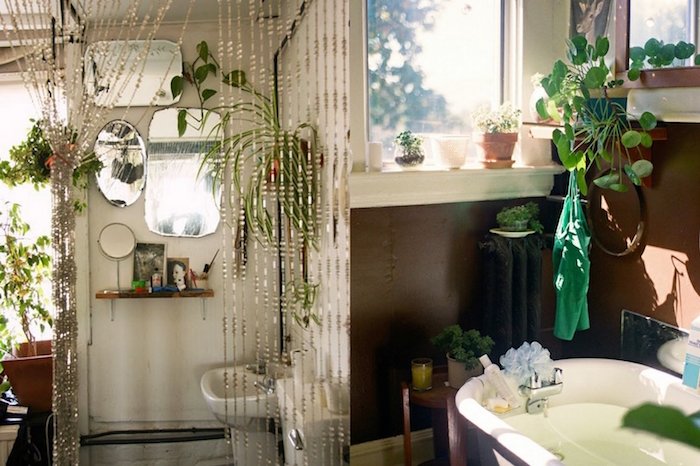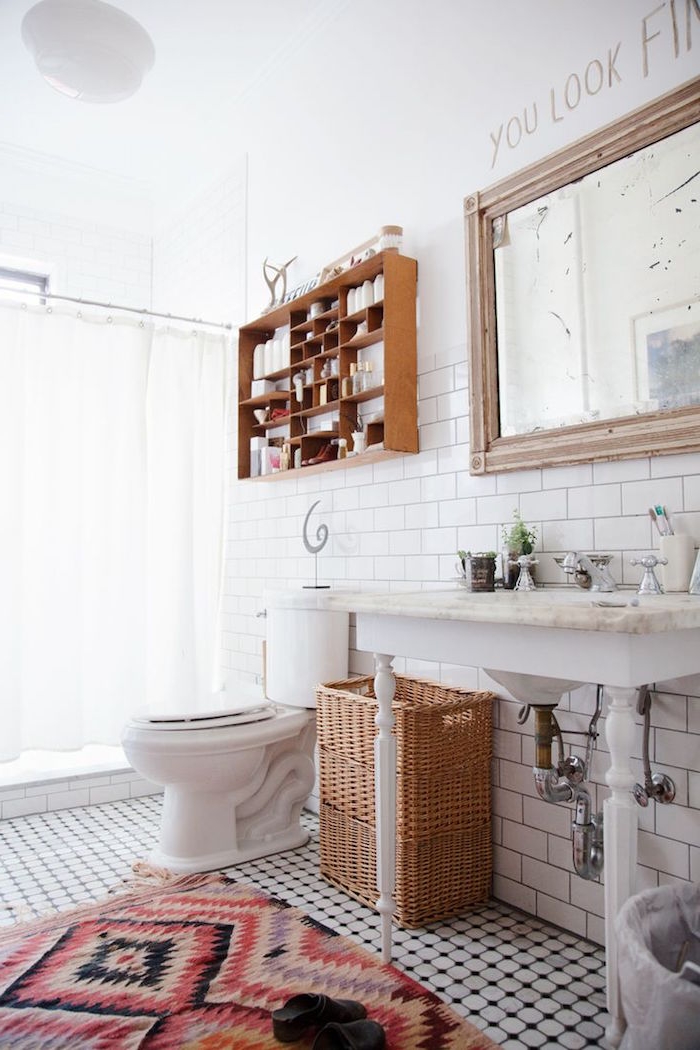 Bring the beauty of tropical islands into your home!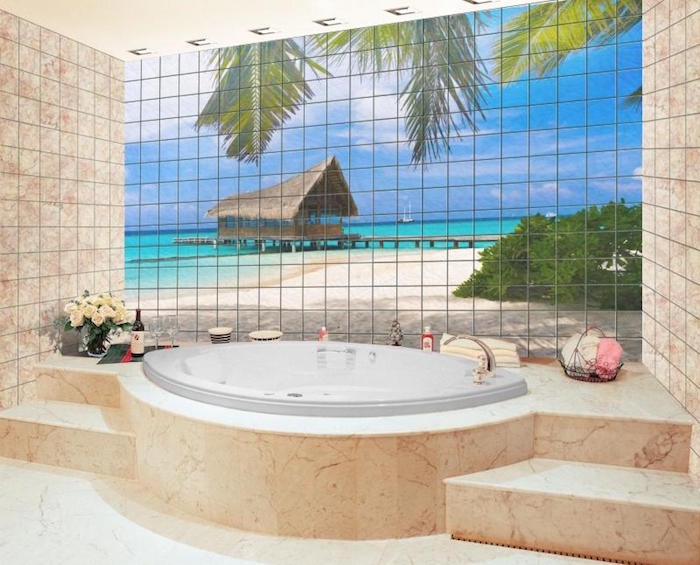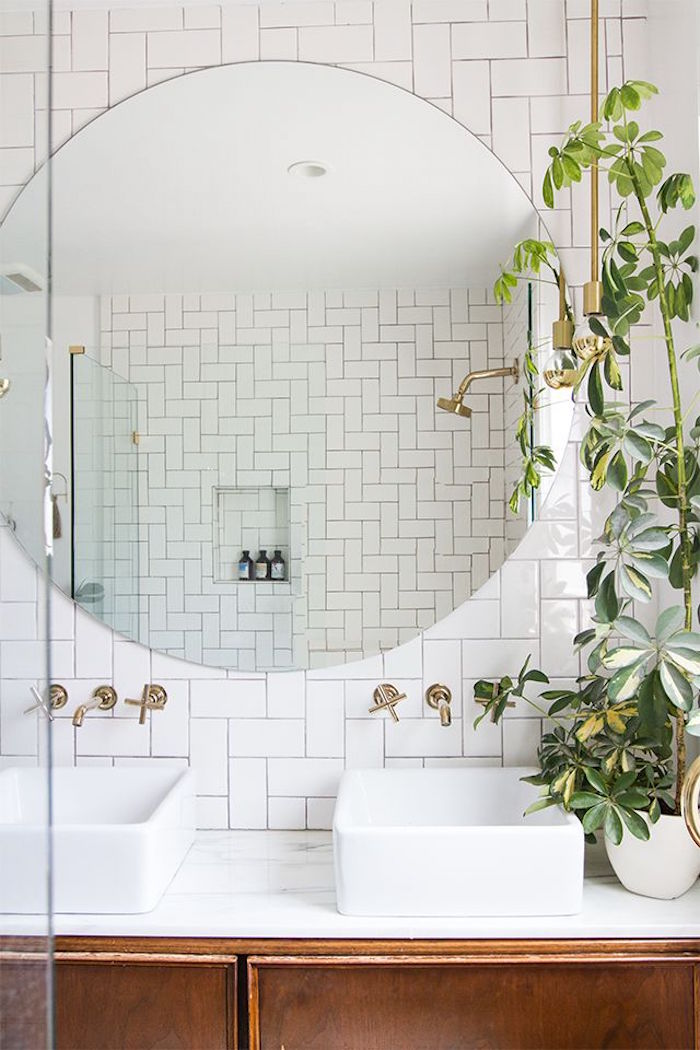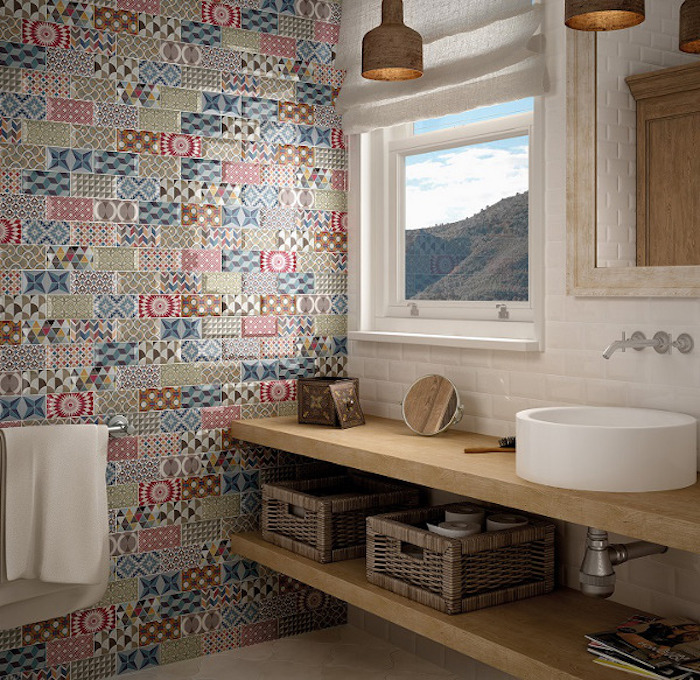 A dazzling and timeless black and white combination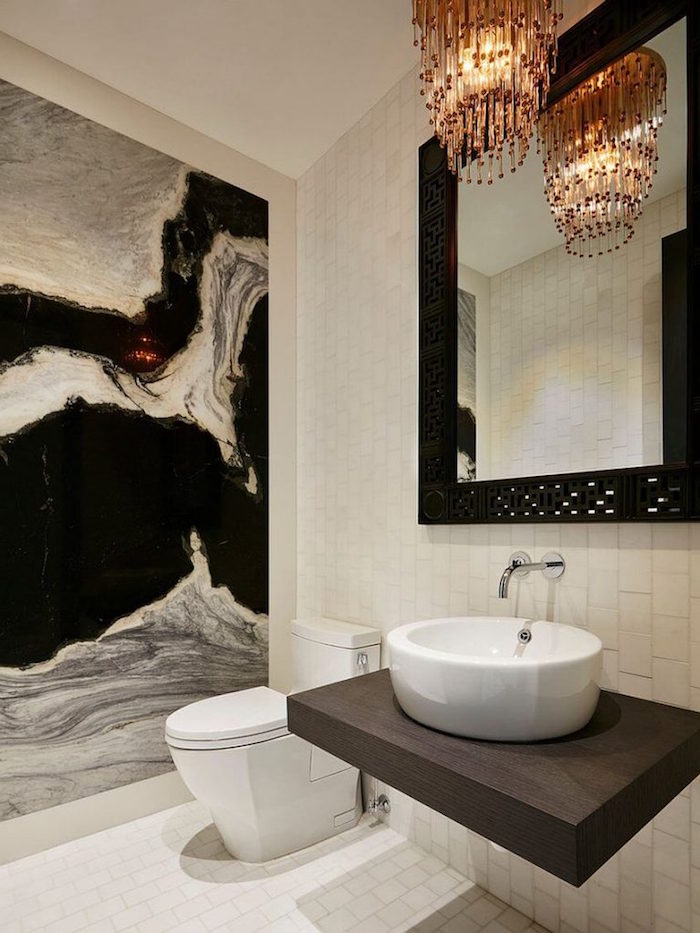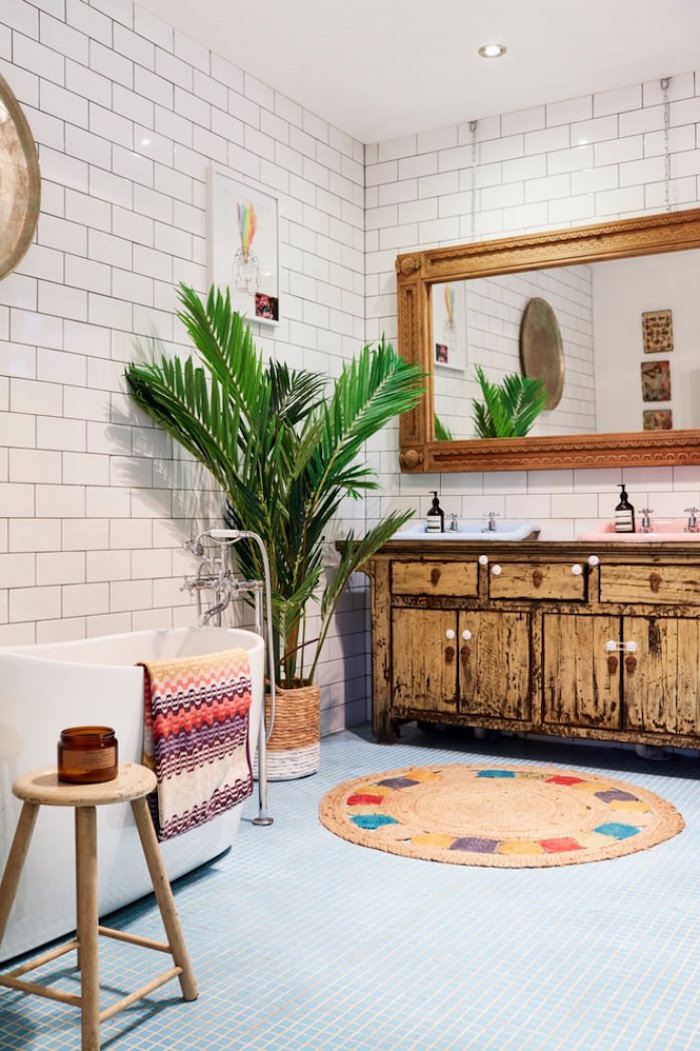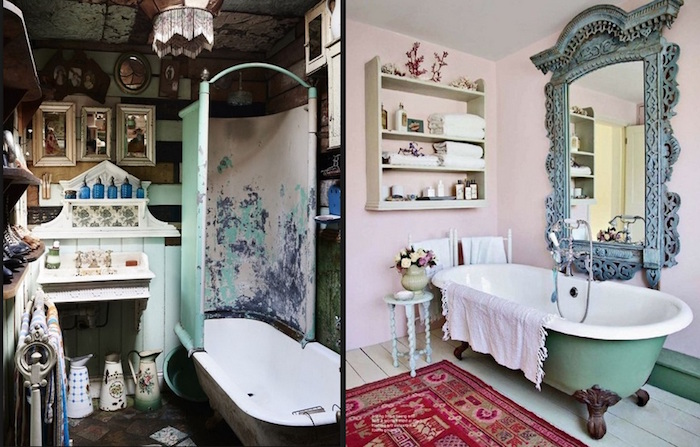 This is one of the cutest, most creative bathroom wall decor ideas we've ever seen!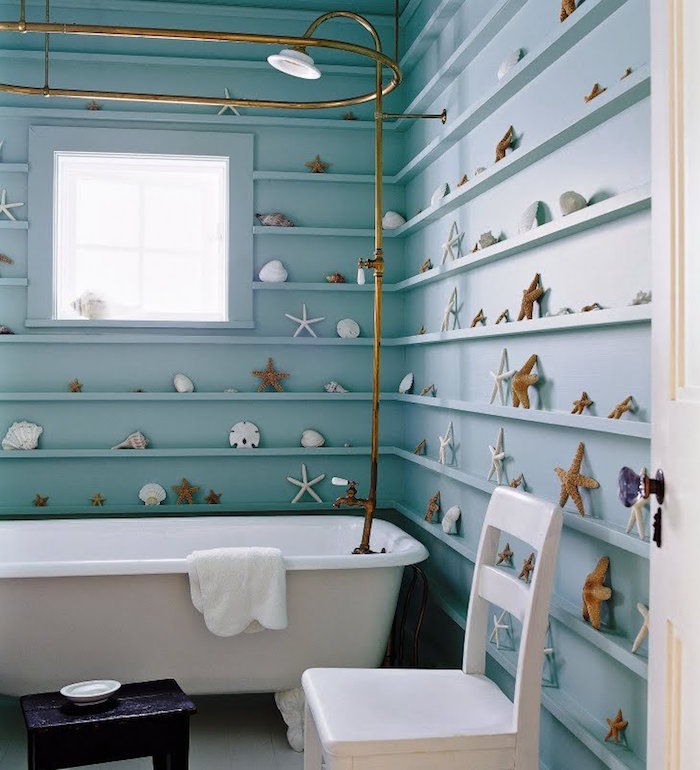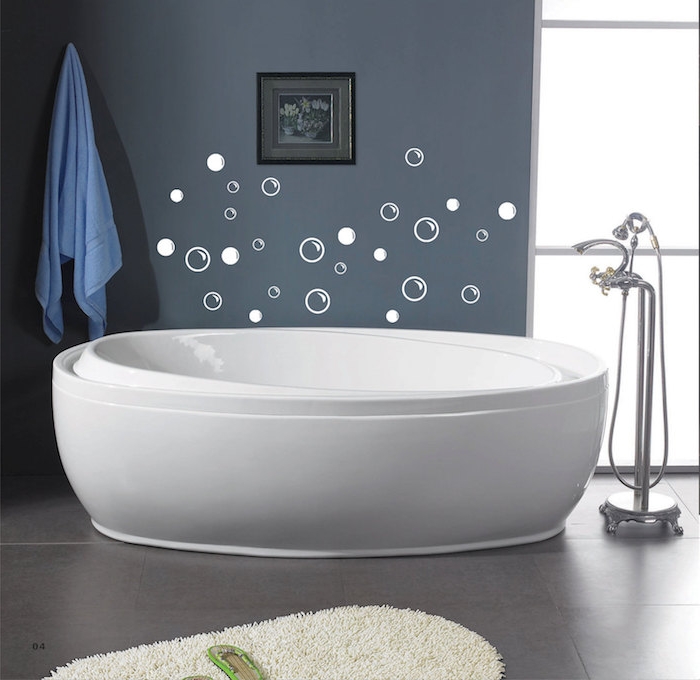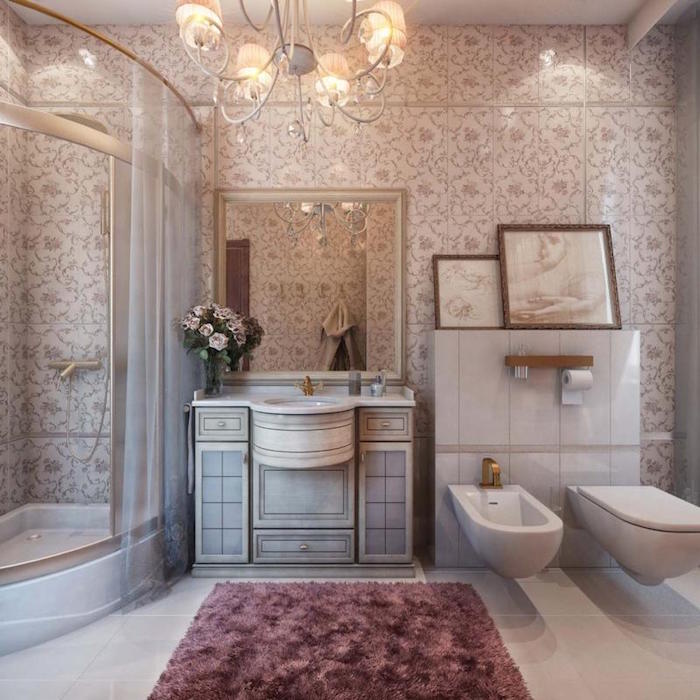 Classic retro bathroom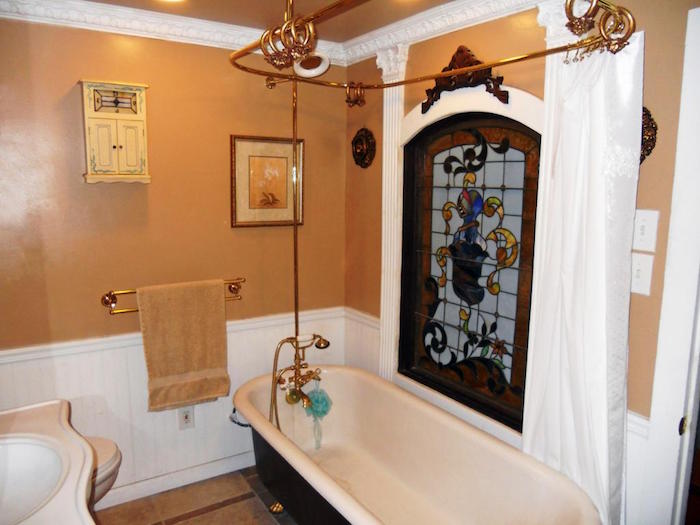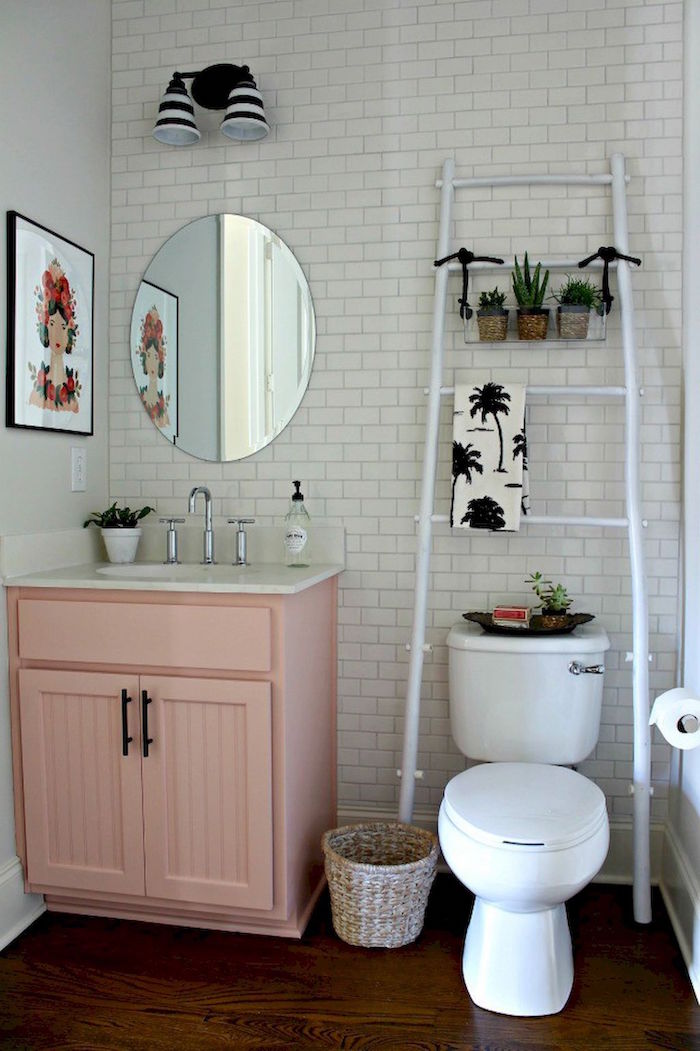 And now, on to some really off-the wall, super creative suggestions: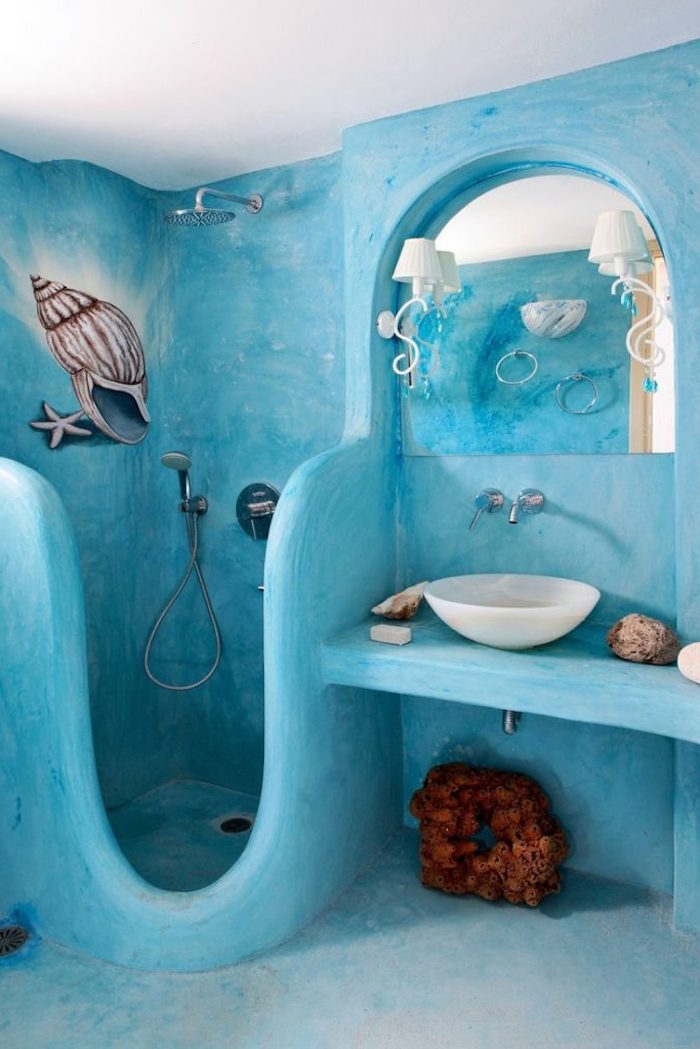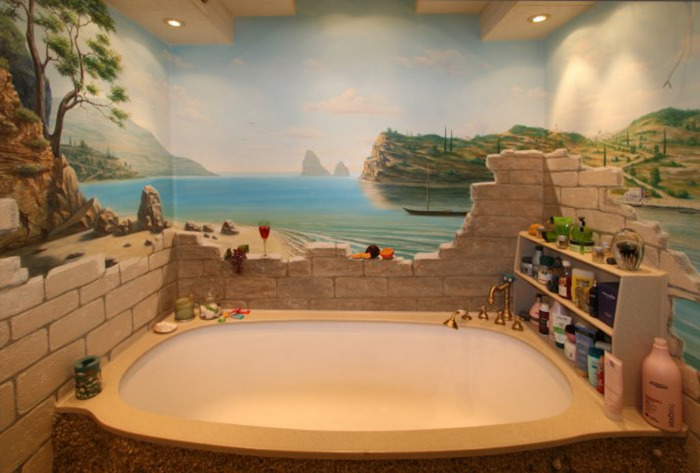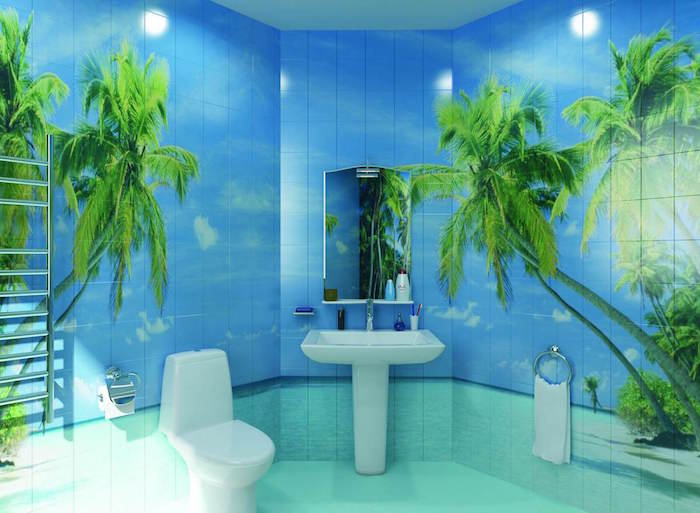 A charming solution for small bathroom spaces: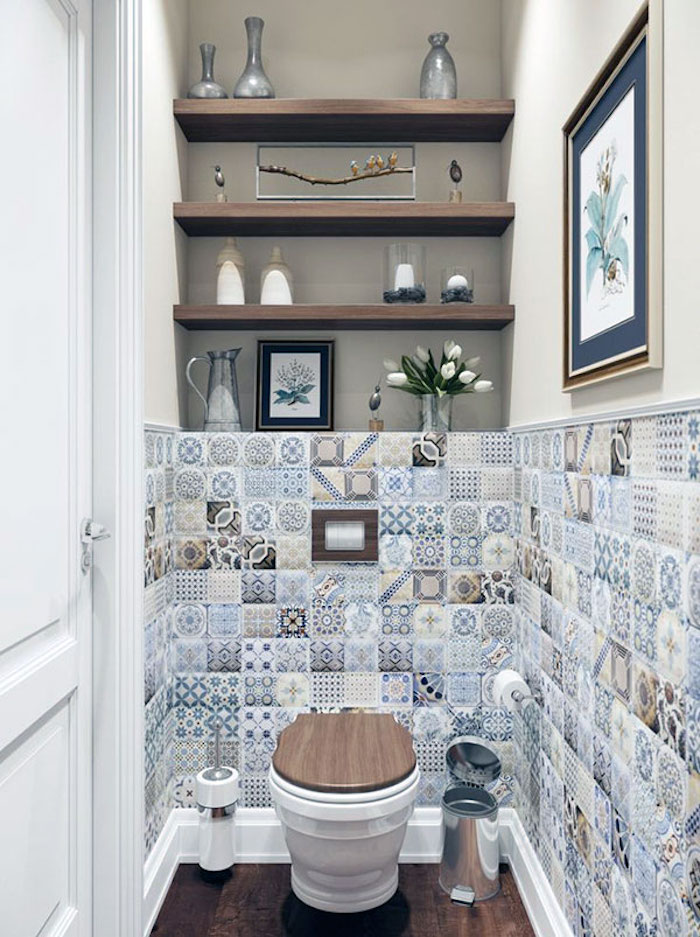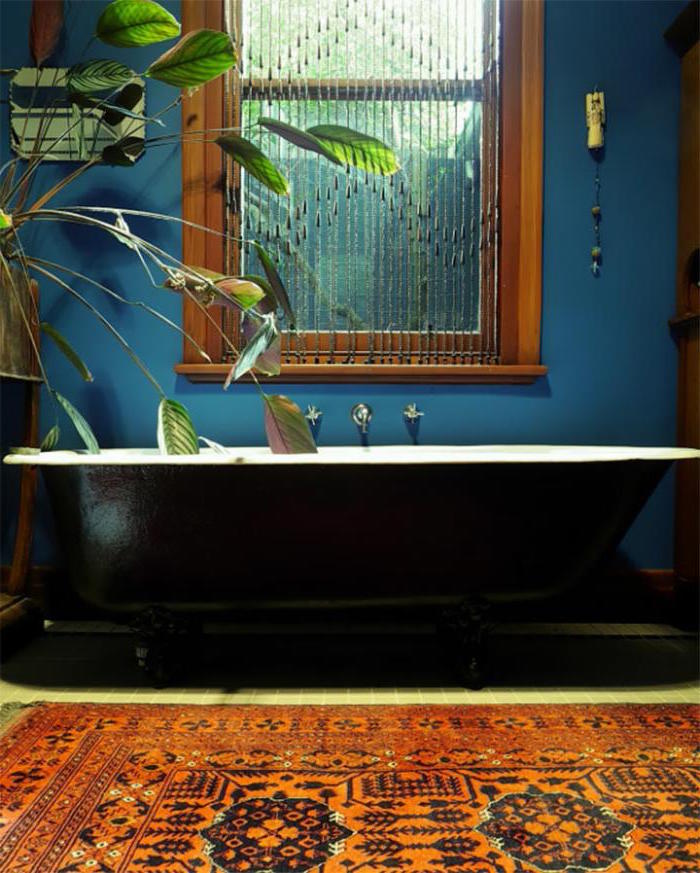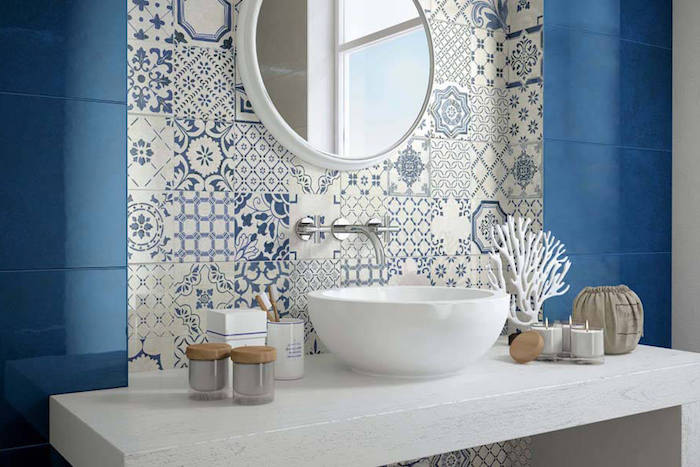 Stark white tiles, coupled with colorful shabby chic furniture, and a framed artwork in warm colors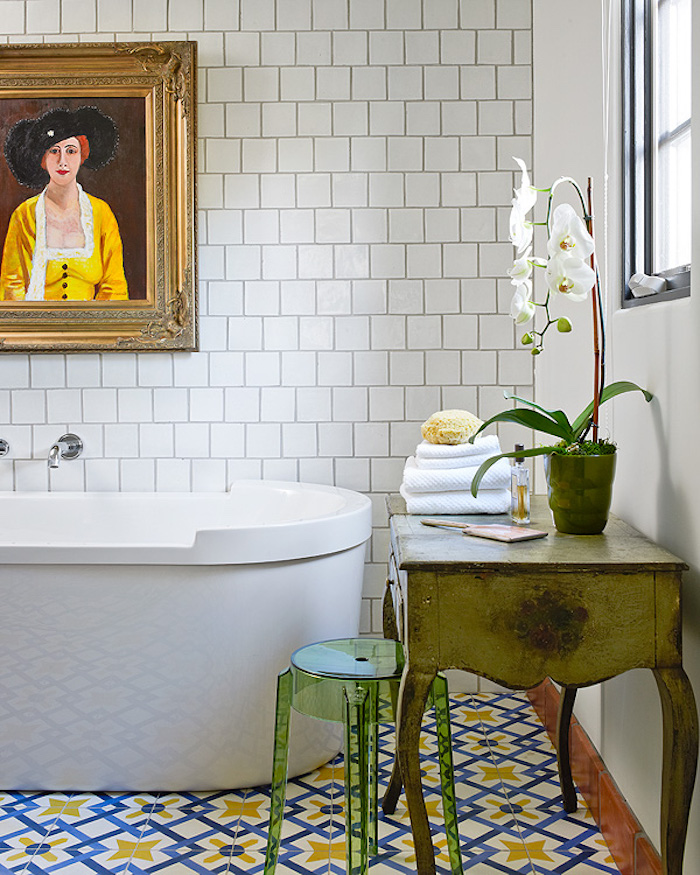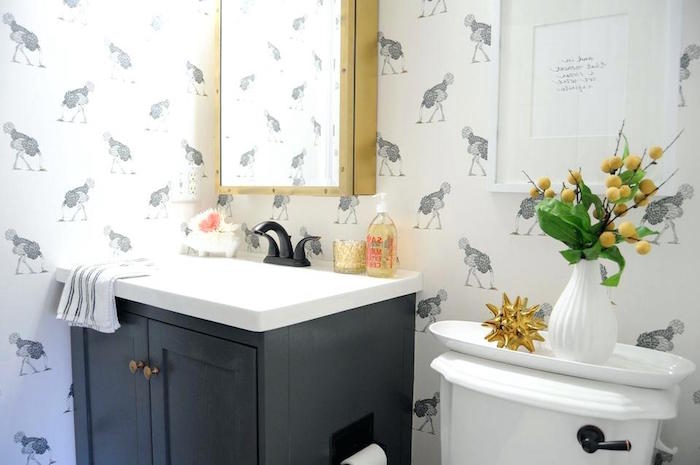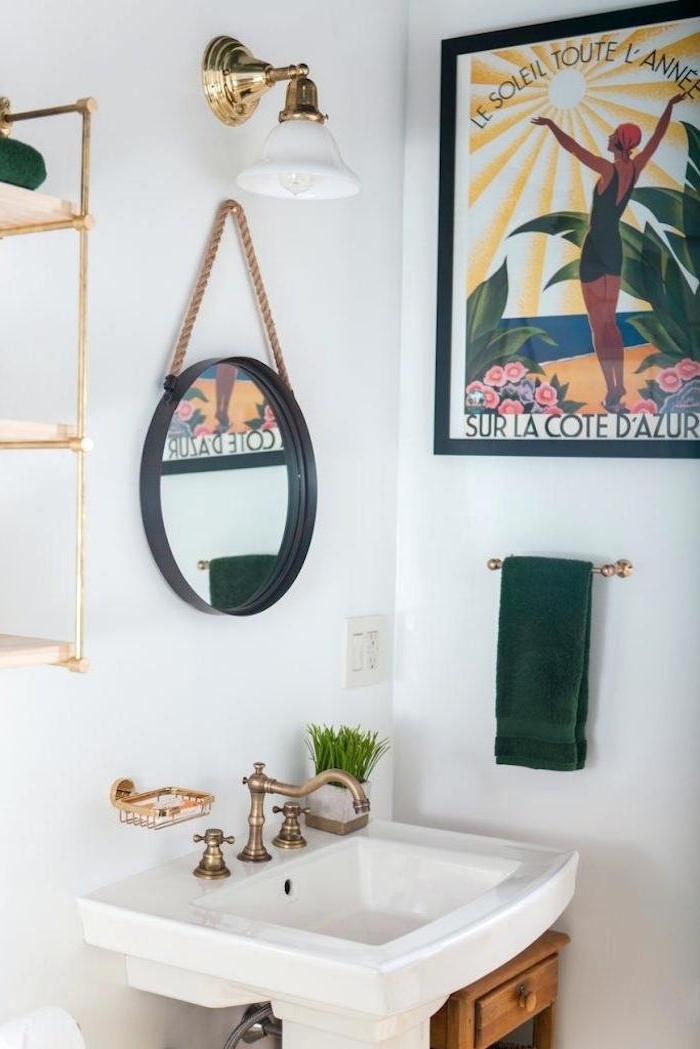 New meets old in this stunning design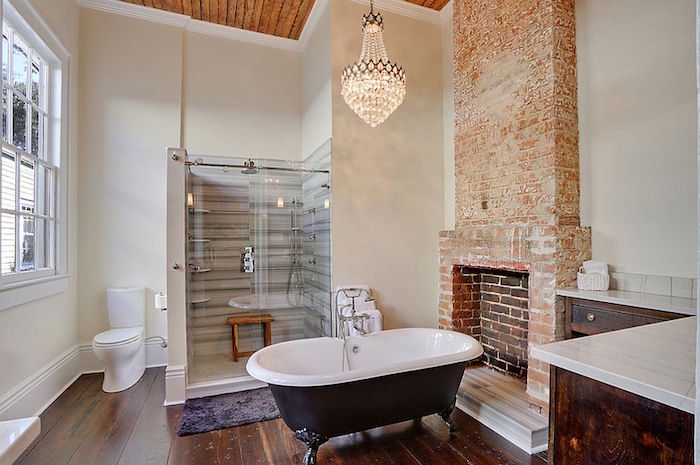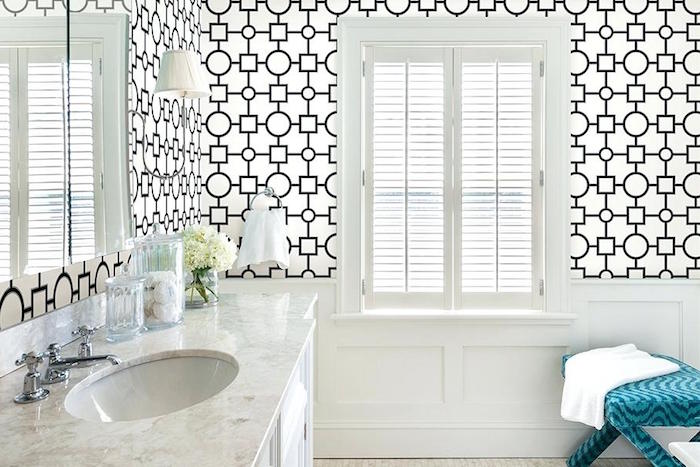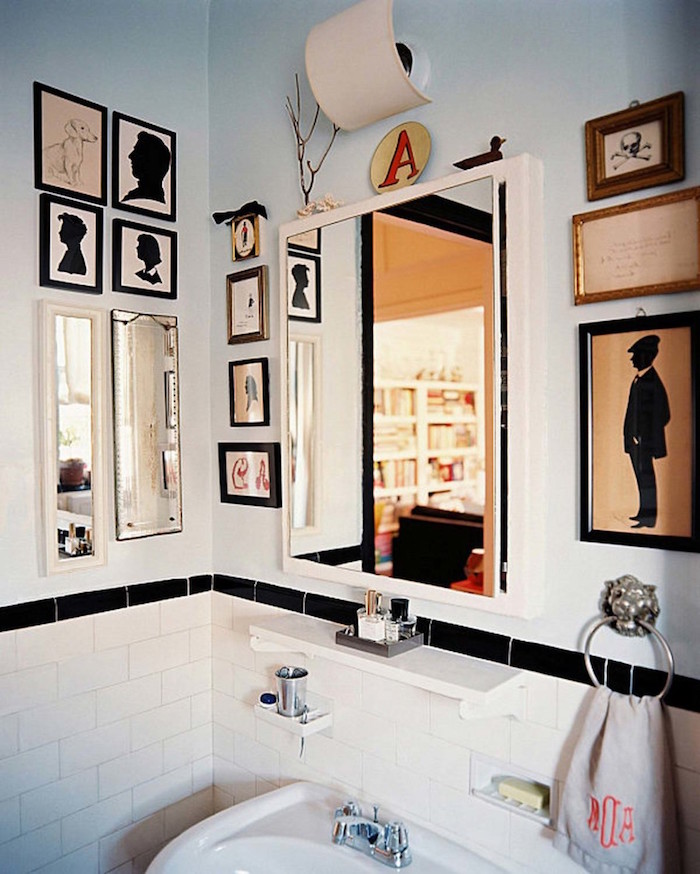 How cute is this kitten toilet decal?!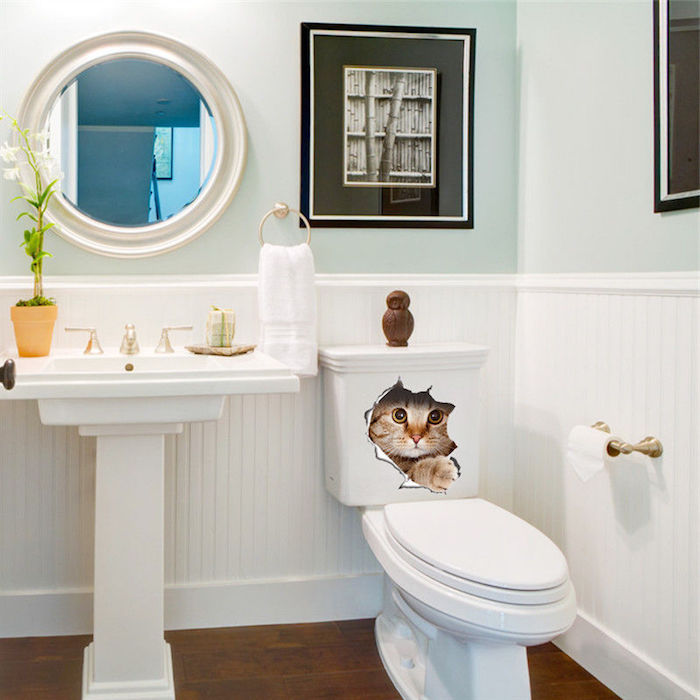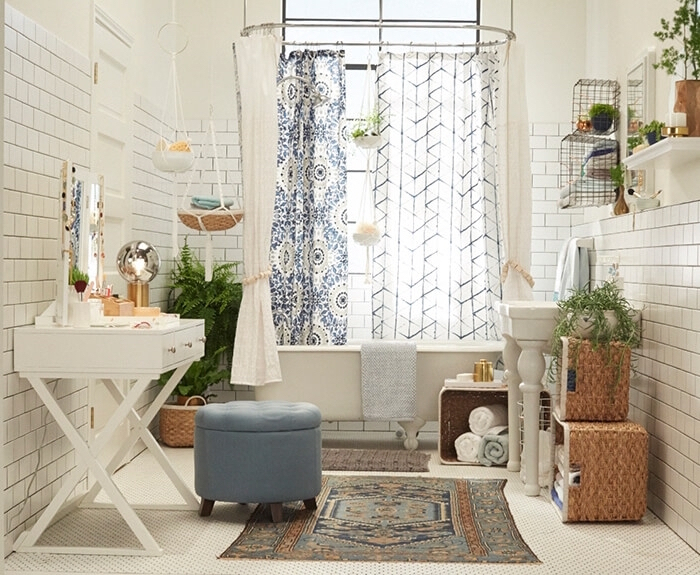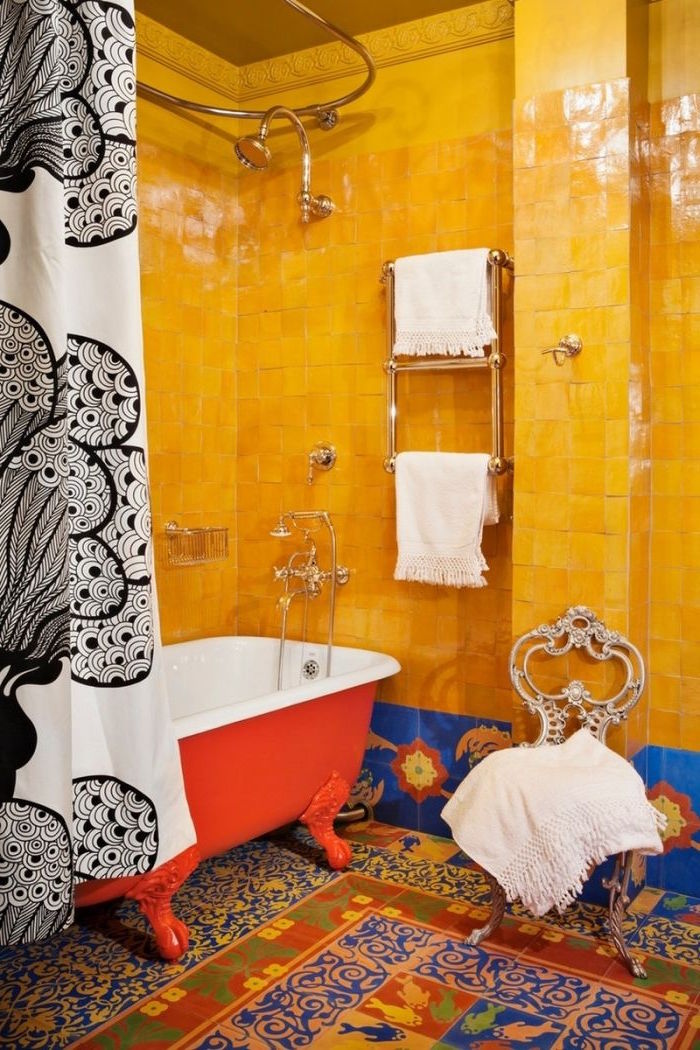 We hope you've enjoyed our selection!